Archive for the
'Castles'

Category

Video Highlights – Germany – Austria – CzechRepublic – Poland – Slovakia – Hungary- Romania and on to Montenegro.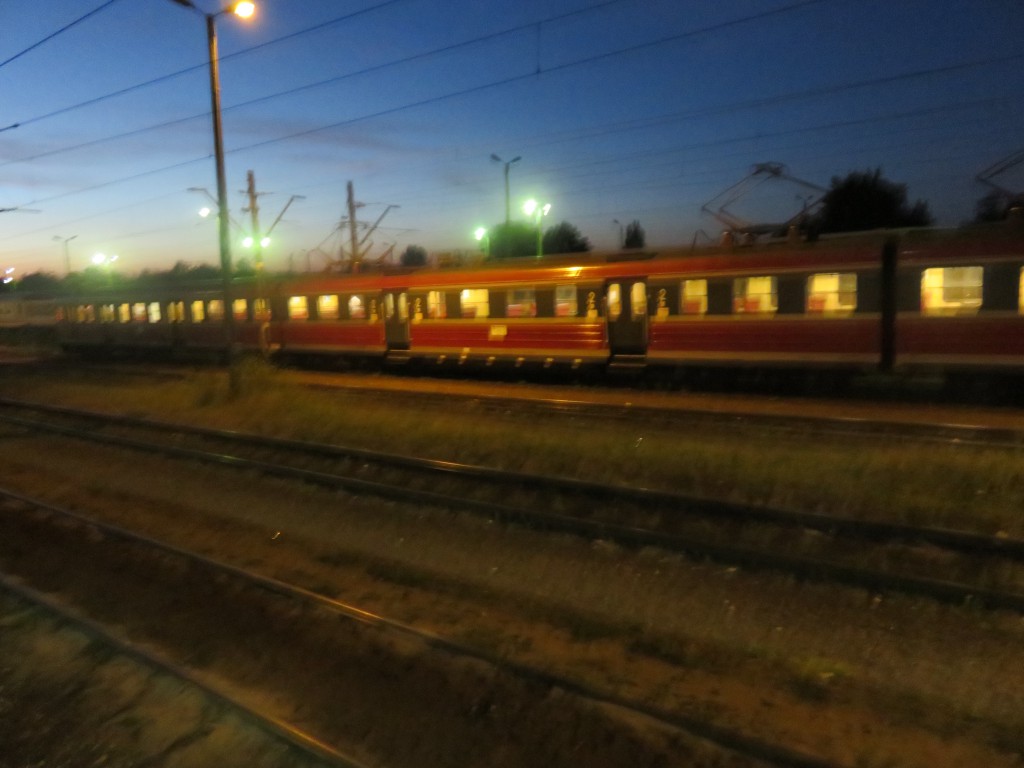 Nightfall in Krakow Poland.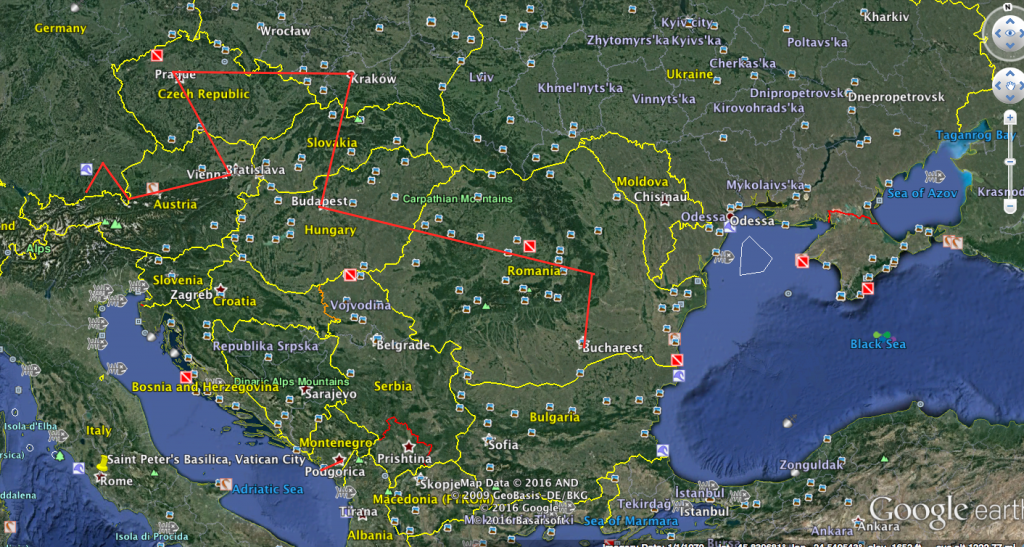 The Route Travelled by Train.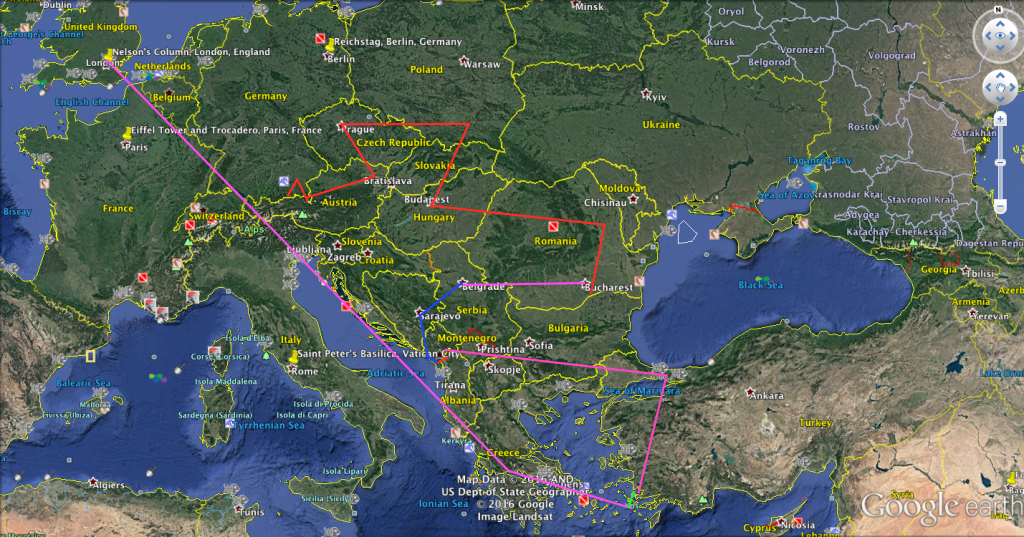 Red For Train. Pink For Plane. Blue For Road. Green For Boat.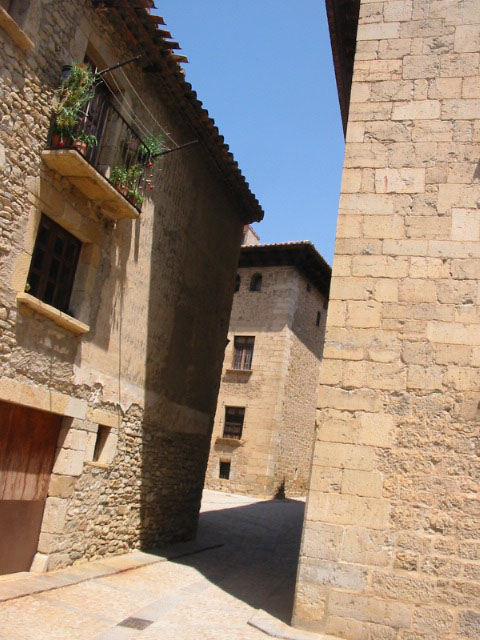 A two hour drive southwest of Barcelona  or northwest of Valencia leads to Castelseras and Torrevellila in the eastern part of Aragon.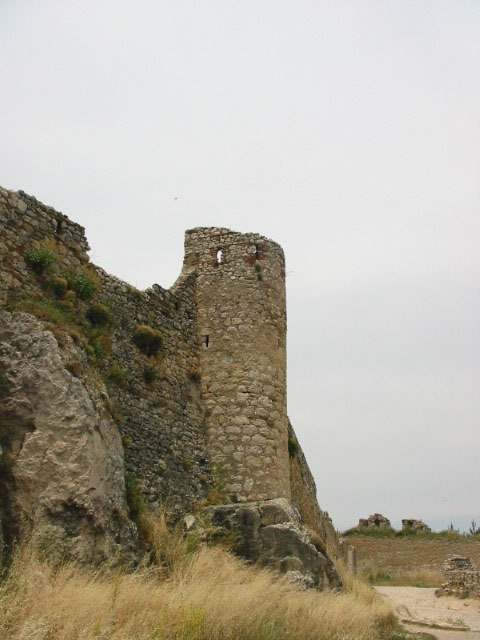 Medieval castles are prominent on the mountaintops.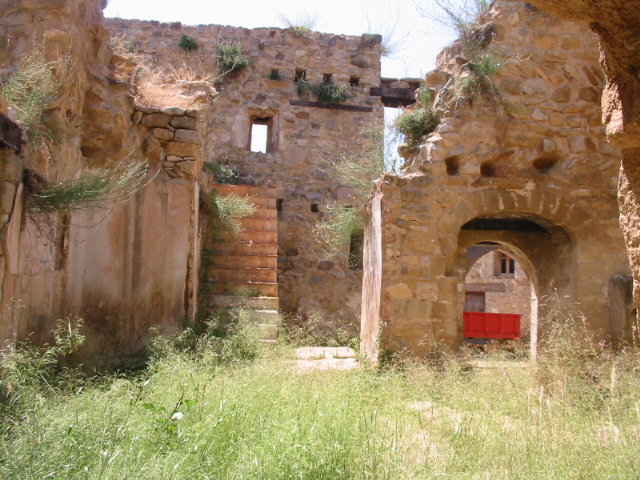 Ancient villages are forgotten by time.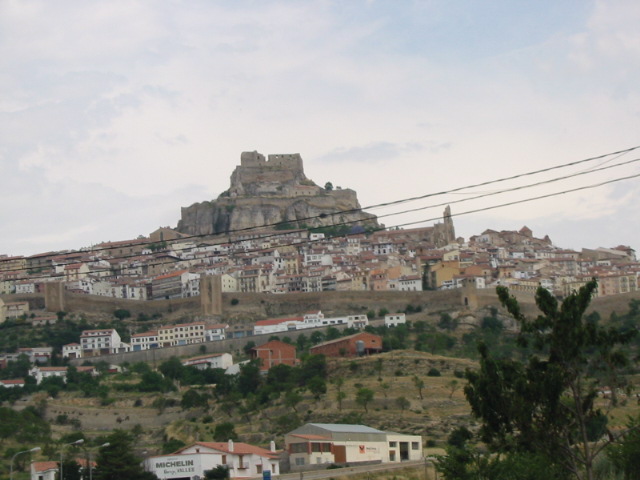 The pace of life is much slower than the cities. A three hour lunch is still common.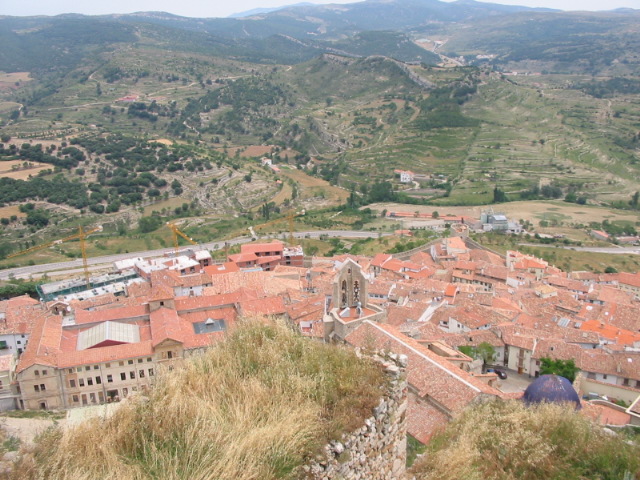 Church bells are the loudest sound.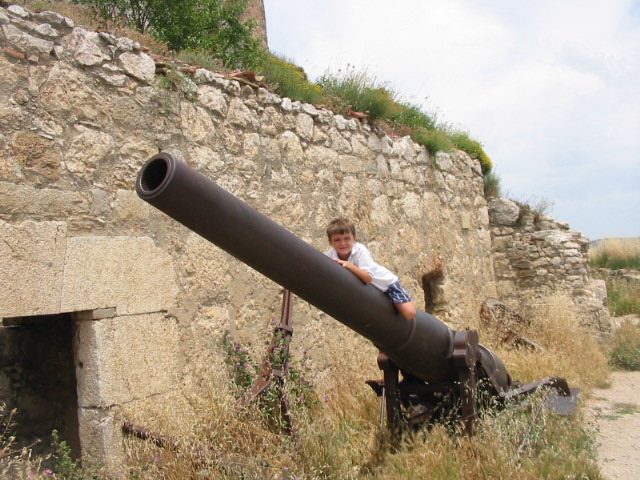 It has been quiet since these anti aircraft guns were fired at Communist planes in the 1930s Civil War.
FOR ADVENTURES IN SPAIN, CLICK HERE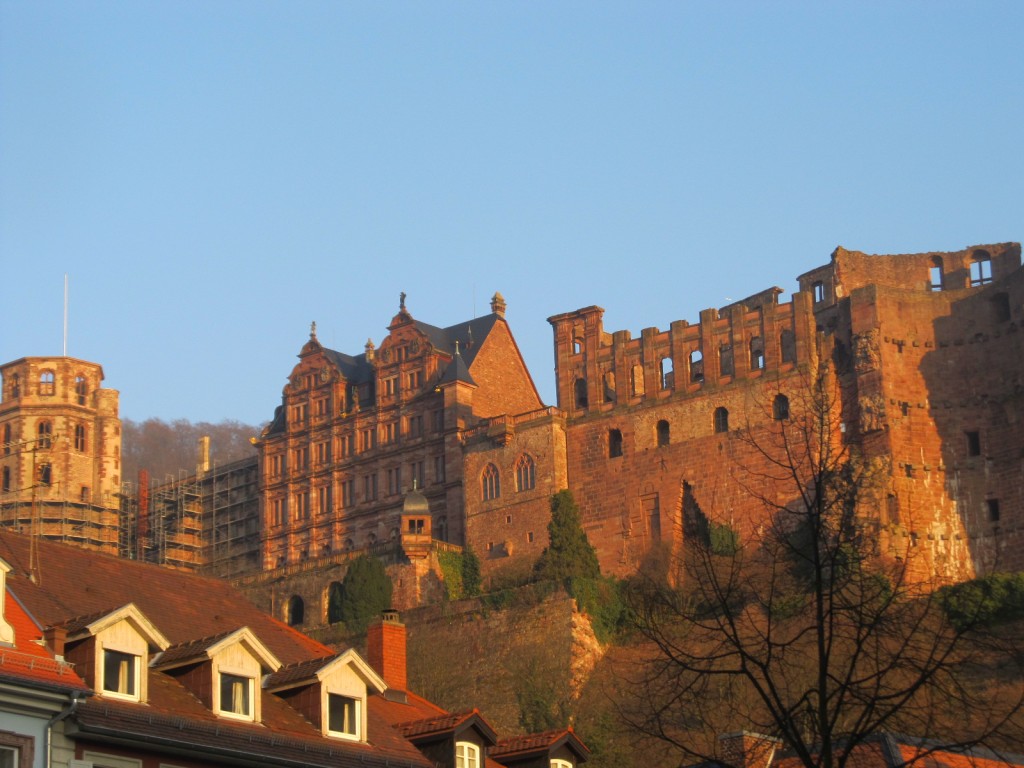 Heidelberg, called Germany's most beautiful city by Winston Churchill, was spared the vicious bombing raids received by other unarmed, militarily non-strategic cities at the end of the War. As a result its' Old City is intact, almost unchanged since the 16th century. It is here where the Director of ArcticTropic lived as a young boy ( Father was transferred here from New York ) and where fascination with travel developed. Above is the Castle, Schloß Heidelberg.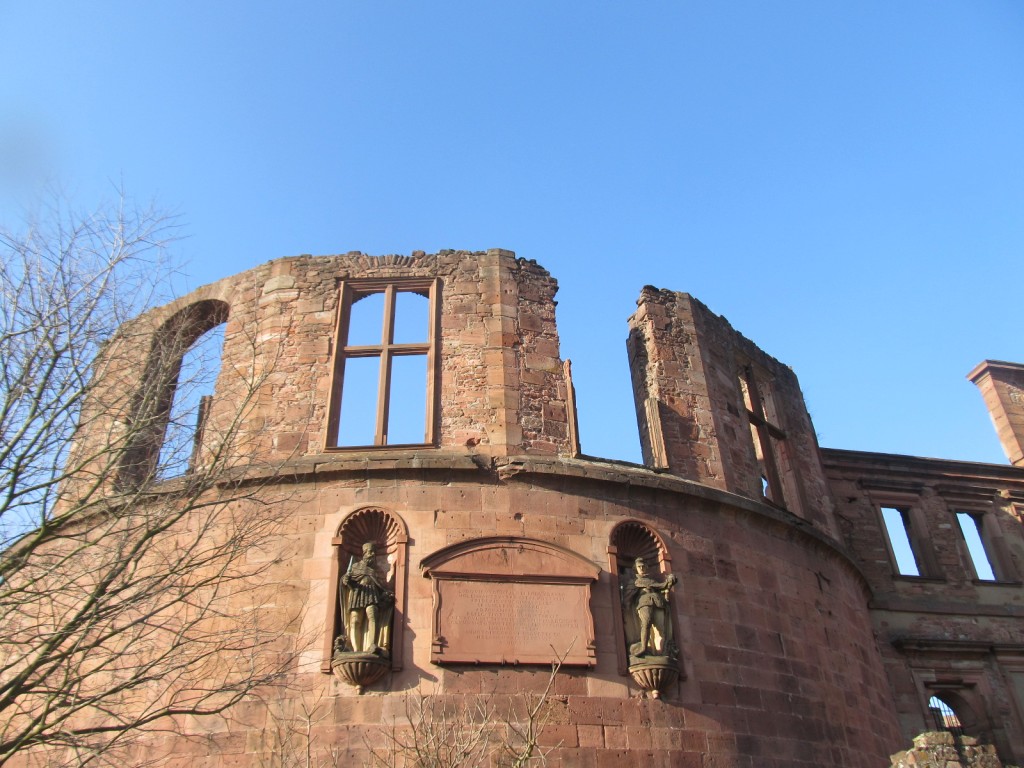 One of the Castle's turrets, destroyed by the French in the mid 18th century. Much of the castle is still intact and houses a winery, a restaurant and a museum.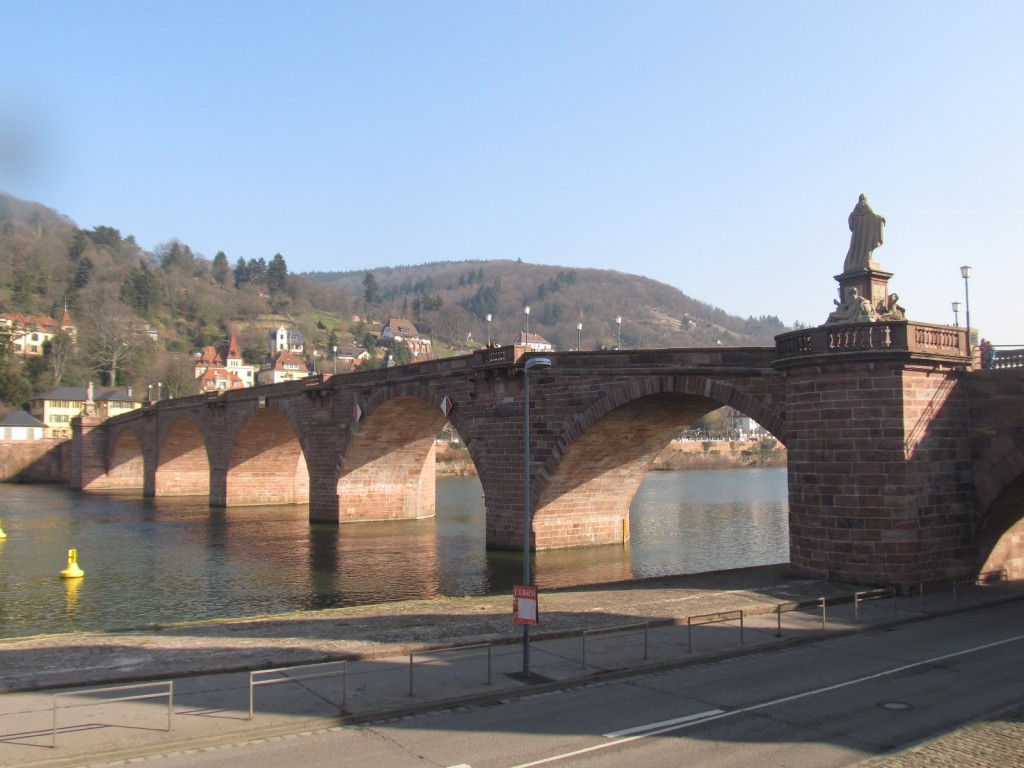 The Alte Brücke, built across the Neckar in 1587.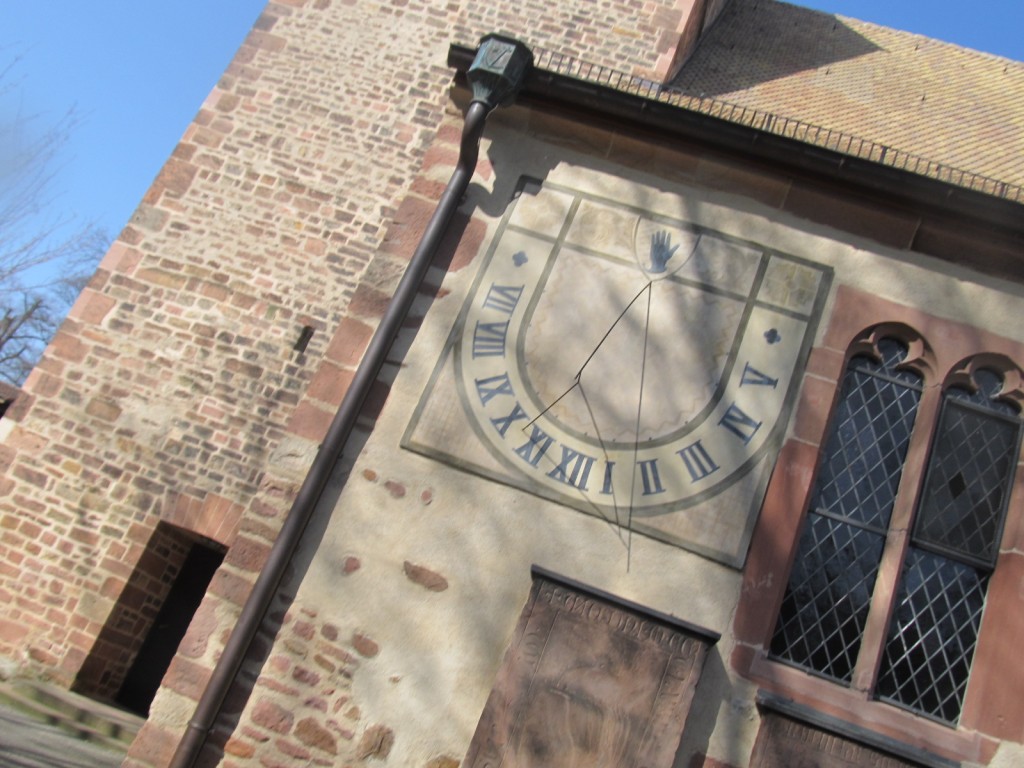 The Alte Kirche , St.Vitus, in Handschuheim. Built in the 12th century, the church retains it's original clock.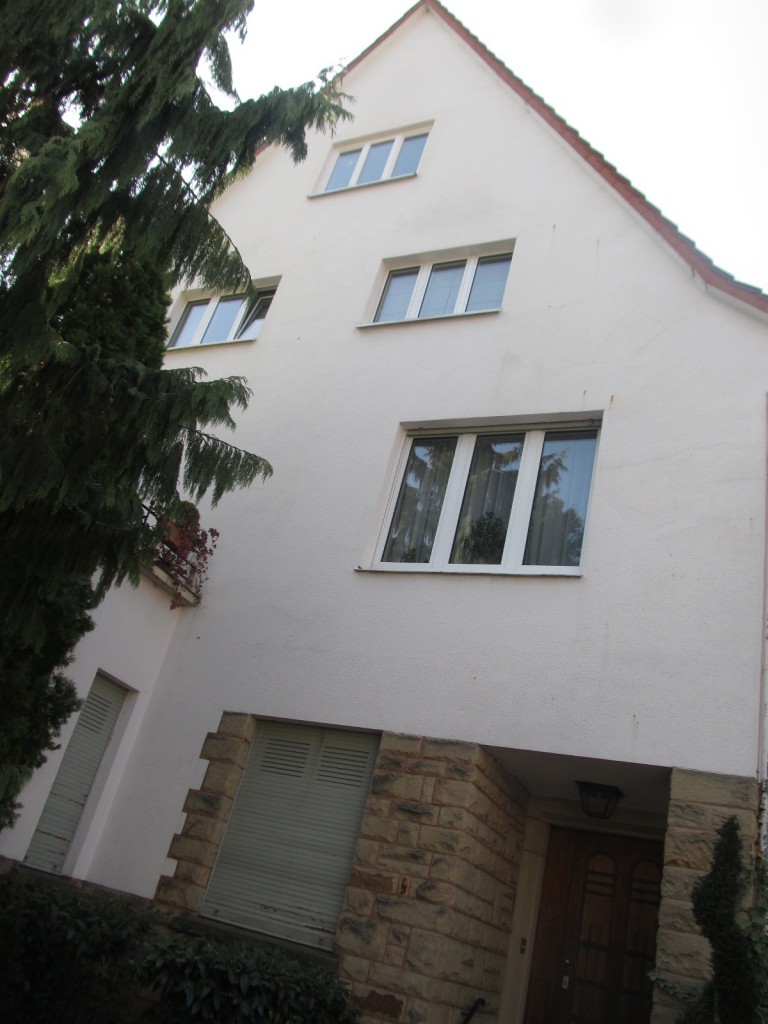 The Boyhood Home of the ArcticTropic Director at Bergstraße 69.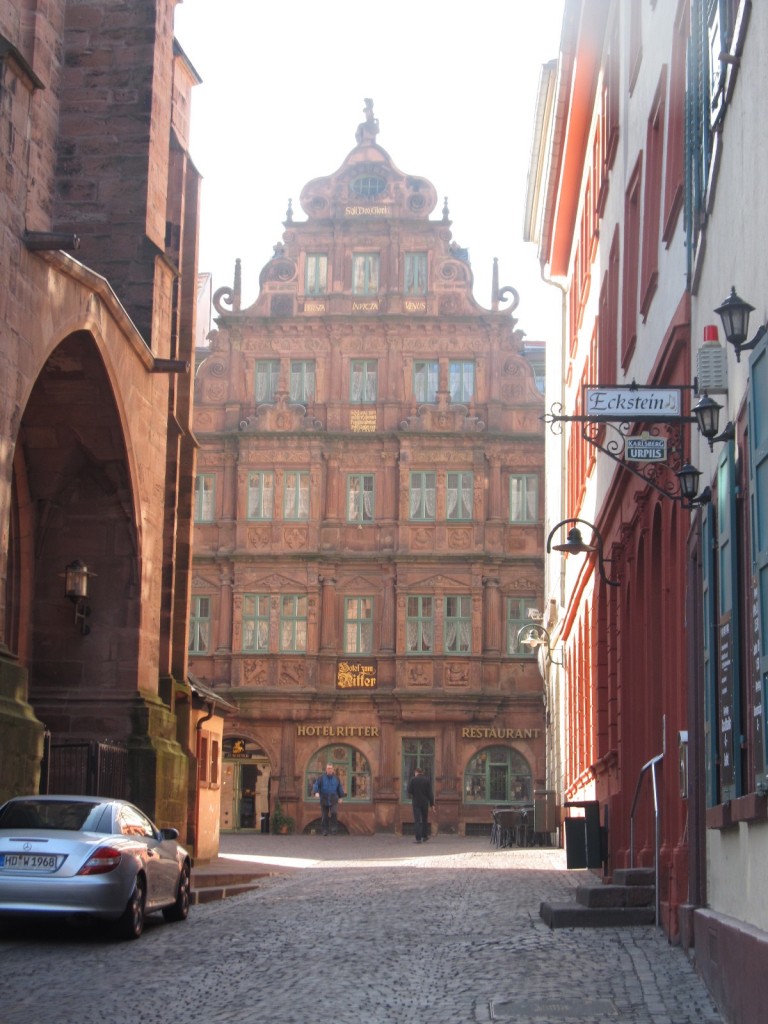 The Hotel Ritter, where we stayed. Very centrally located, built in 1400. Only drawback – the € 10 per day wifi is also slow and ancient.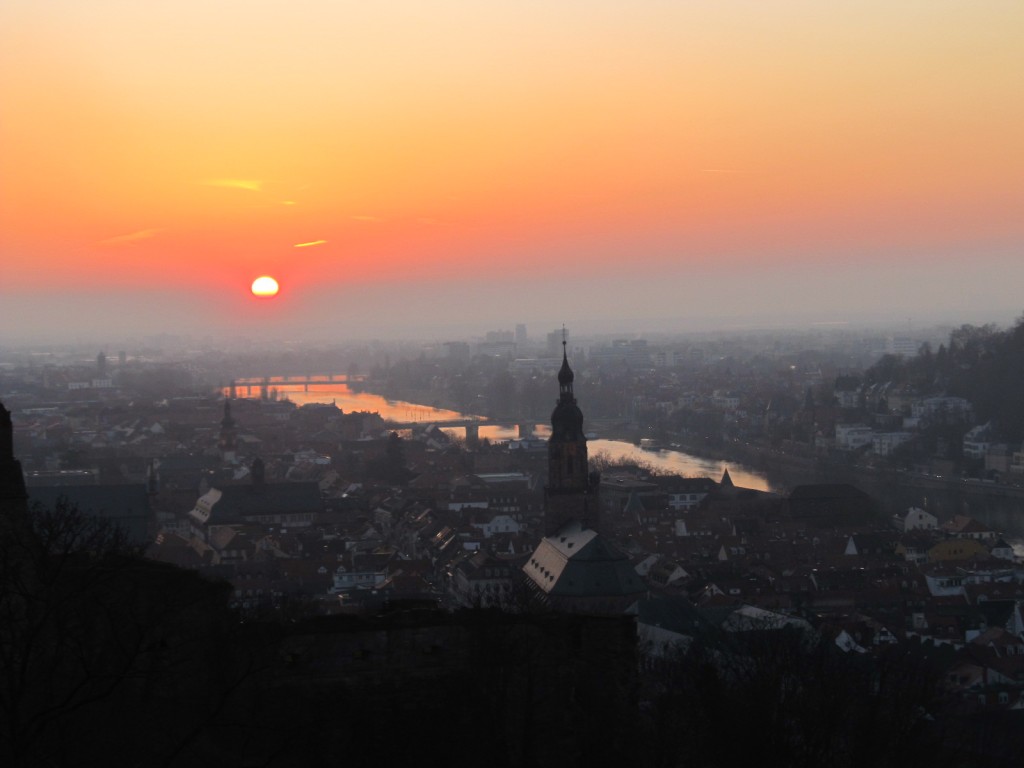 Spring Sunset over the Old City and the Neckar.
FOR ADVENTURES IN GERMANY, CLICK HERE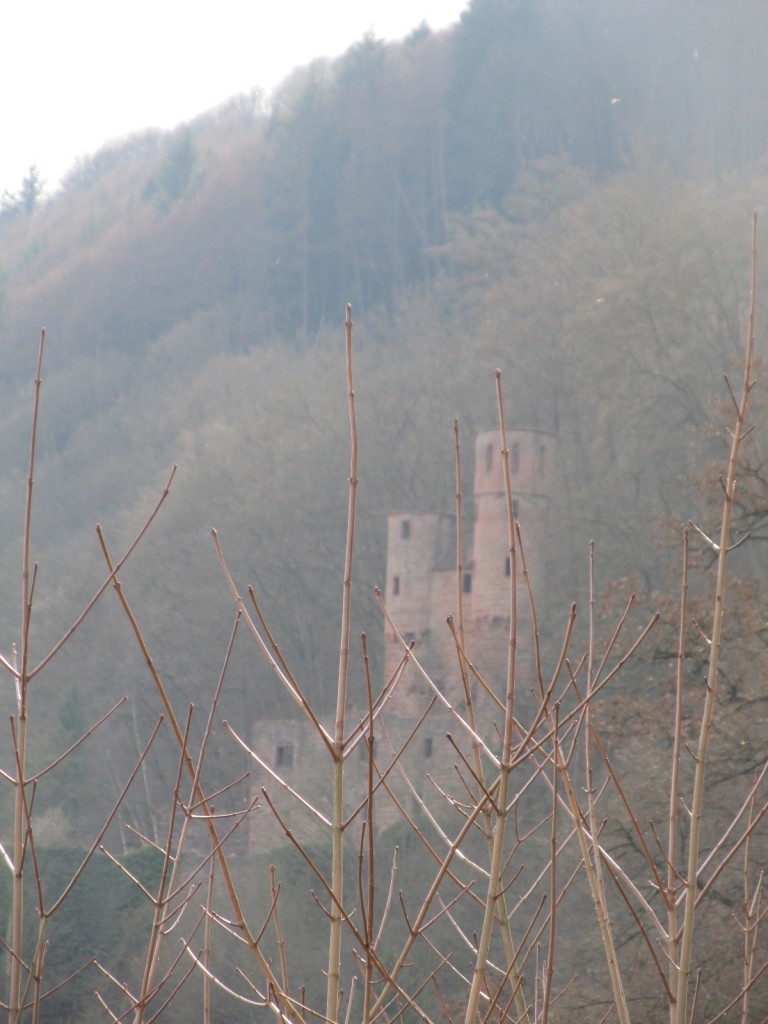 Only 20 minutes and 2 Euros by train from Heidelberg is the ancient river town of Neckarsteinach, The town is home to 4 castles towering above the River.THe castles were built between 1100 and 1400. Two of them are occupied by families, and two are in their more original ruined,yet climbable state.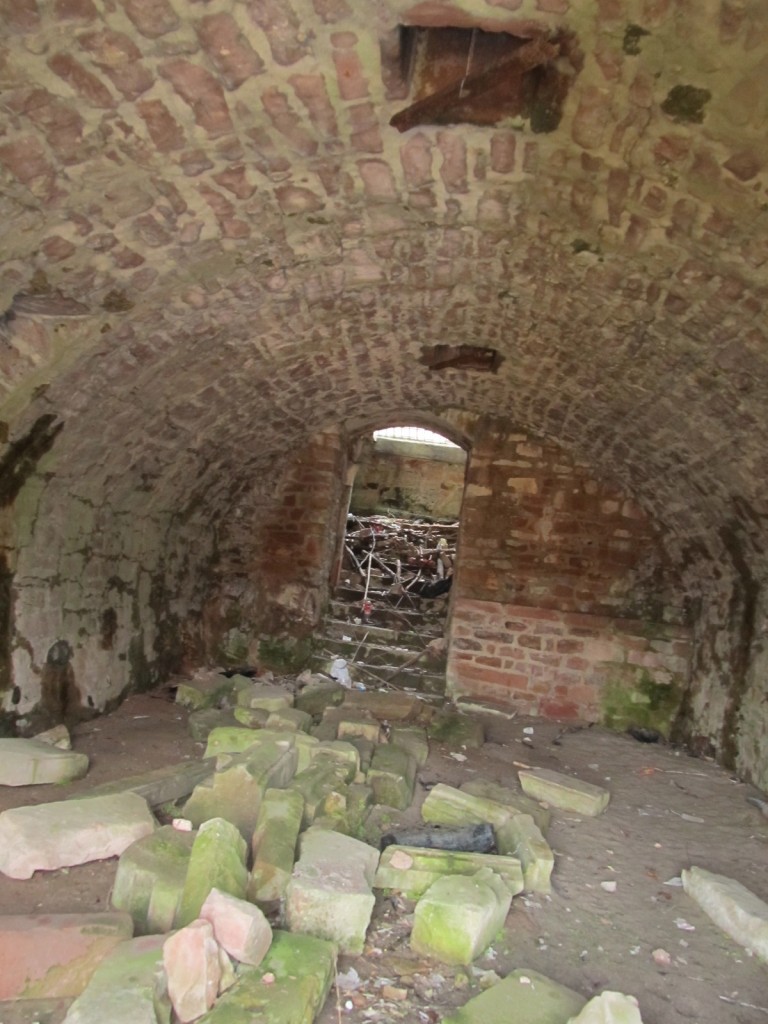 A 14th Century Wine Cellar.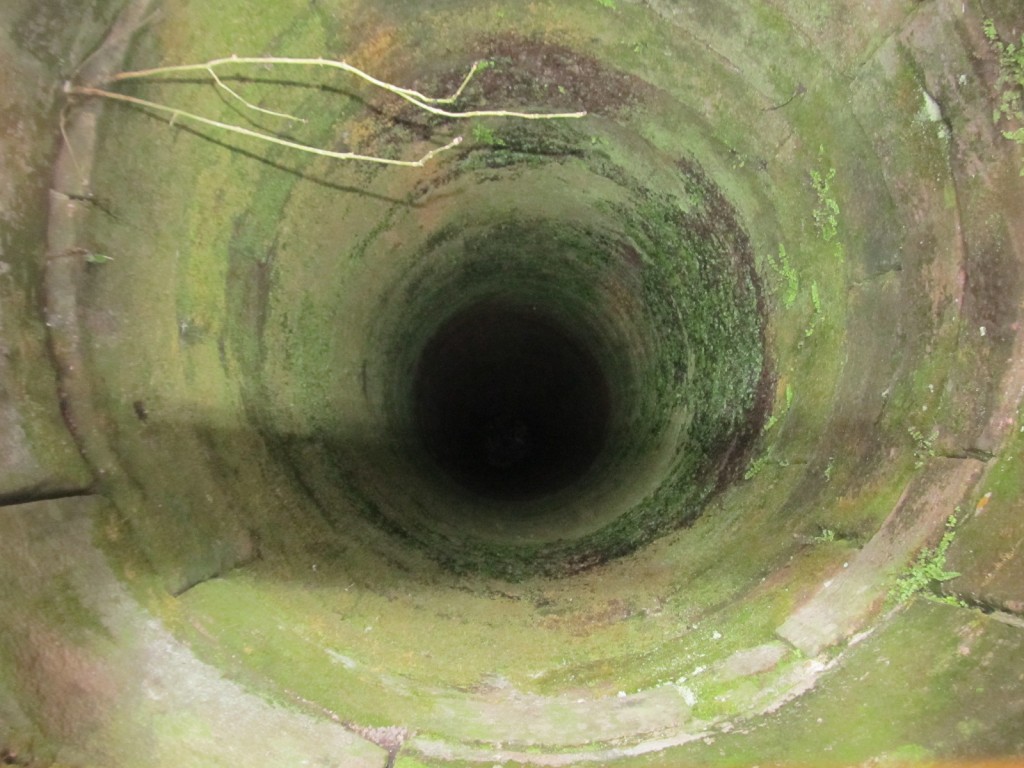 Down the Well.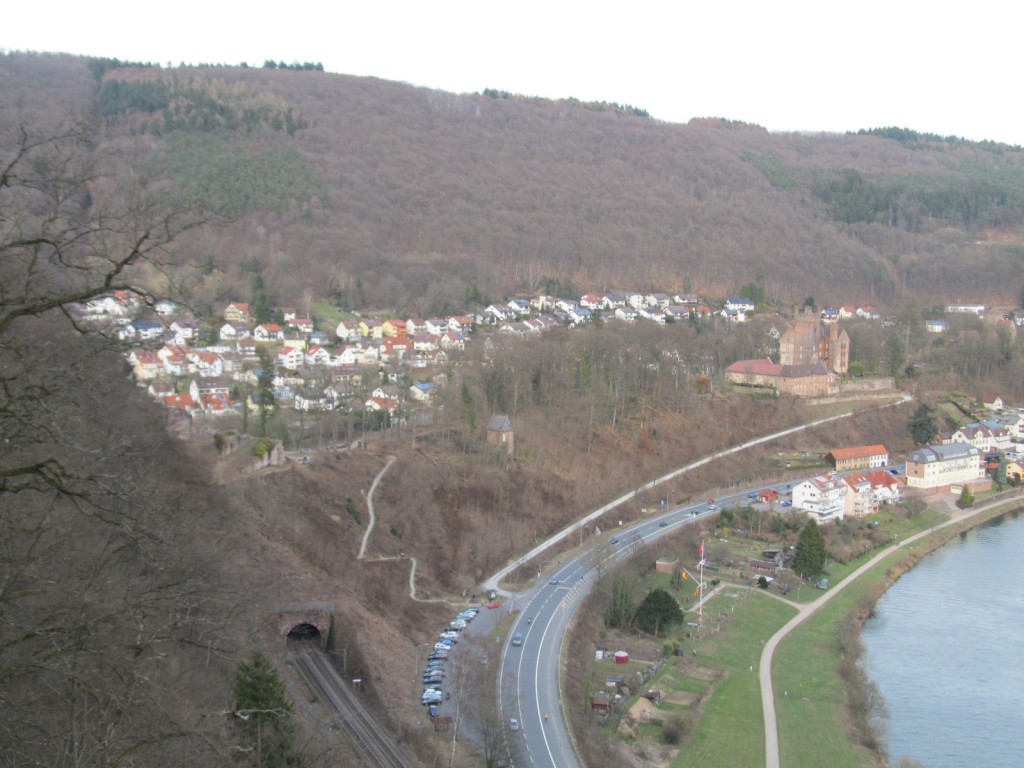 High above the Neckar in Neckarsteinach.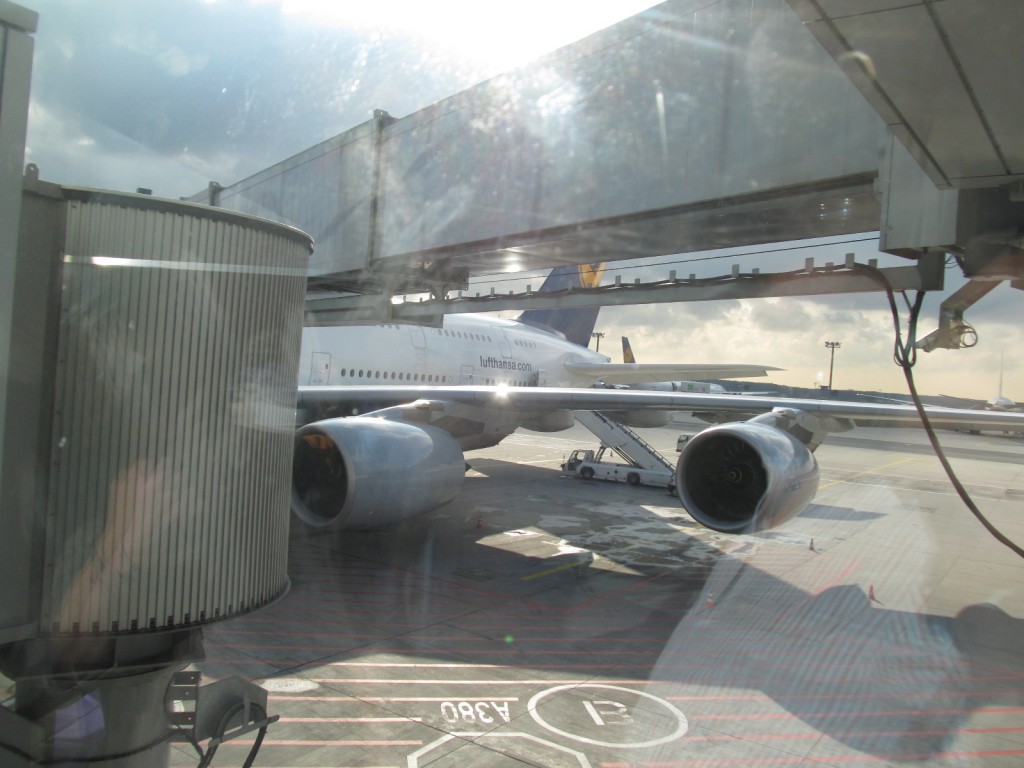 Two days later we were on our way back Stateside on the Lufthansa A380, nonstop from Frankfurt to Miami in 9.5 hours. Even the cattle class on the lower decks was quite pleasant. The plane has the feel of being on a ship in the air. First Class seats only 9 people.
FOR ADVENTURES IN GERMANY, CLICK HERE