Posts labeled with Country
' Czech Republic'
Video Highlights – Germany – Austria – CzechRepublic – Poland – Slovakia – Hungary- Romania and on to Montenegro.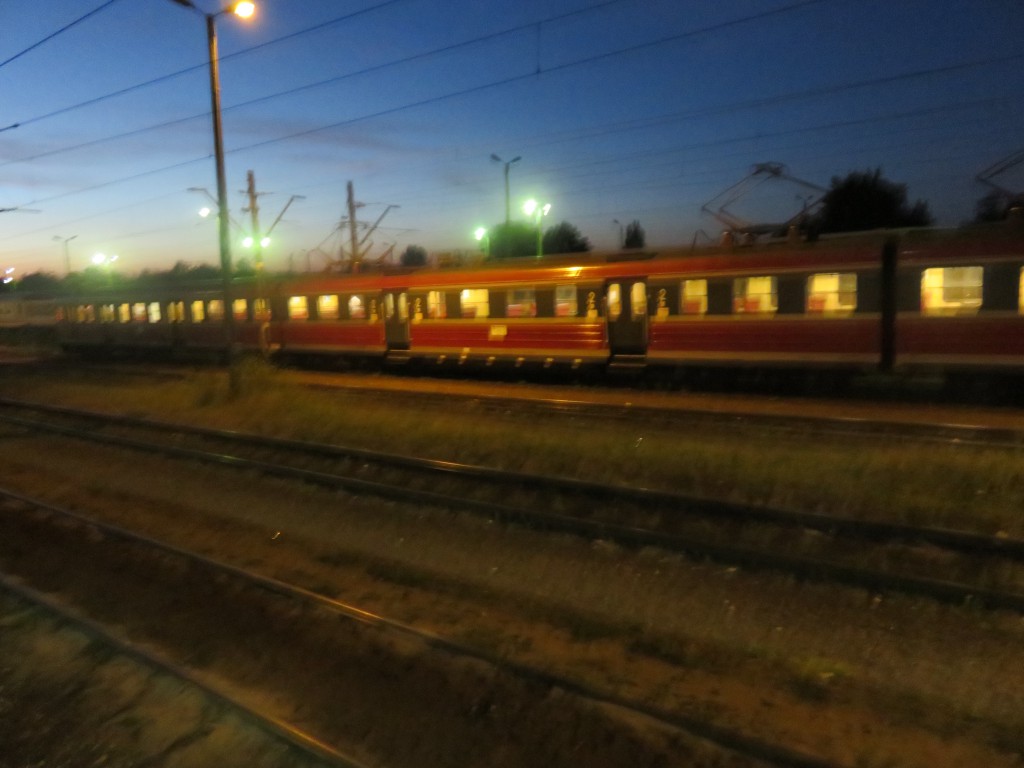 Nightfall in Krakow Poland.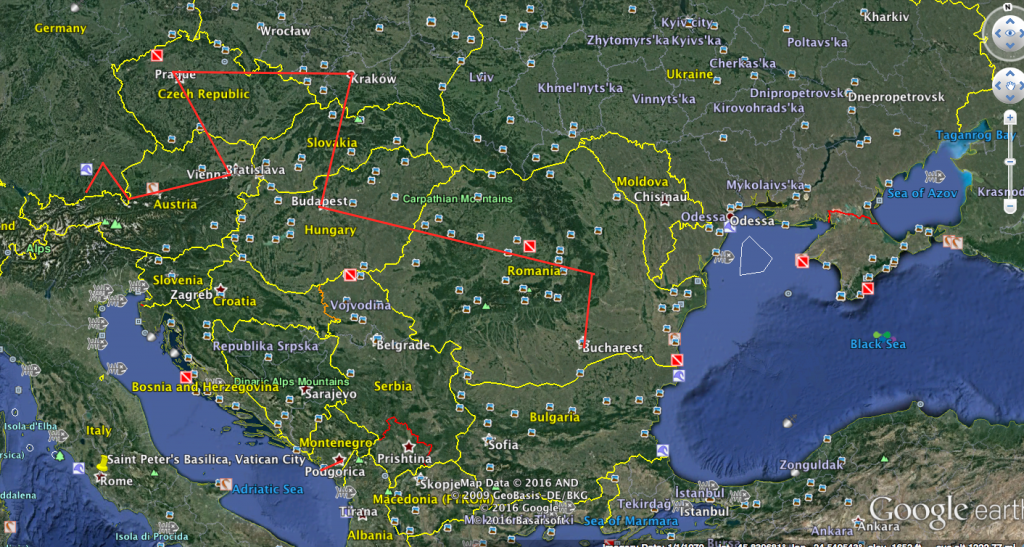 The Route Travelled by Train.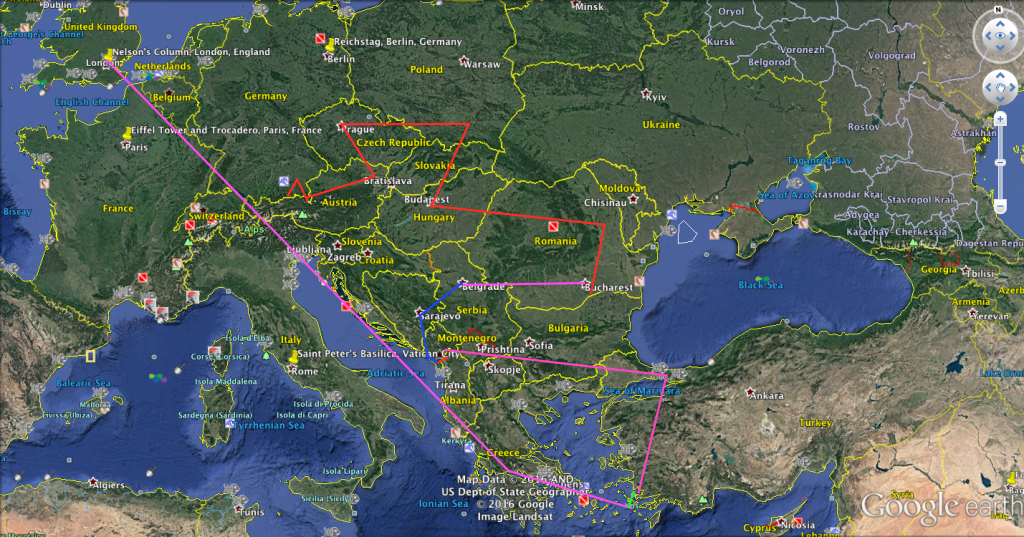 Red For Train. Pink For Plane. Blue For Road. Green For Boat.
Central Europe Panoramic – Austria, Czech Republic,Poland And Hungary.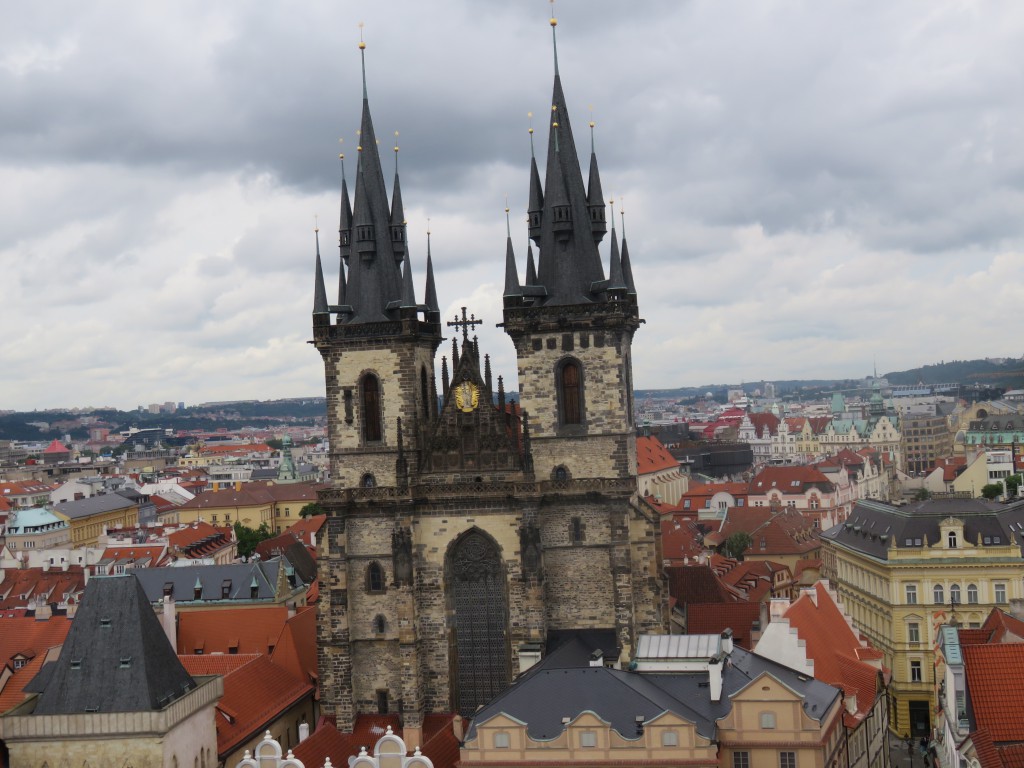 After a 4 hour train ride from Vienna, TotalAdventure arrived in Prague – for the first time since 1990, just  after Liberation. Although tourists congregate heavily in the Old City and the population is much wealthier – the medieval buildings have stayed much the same.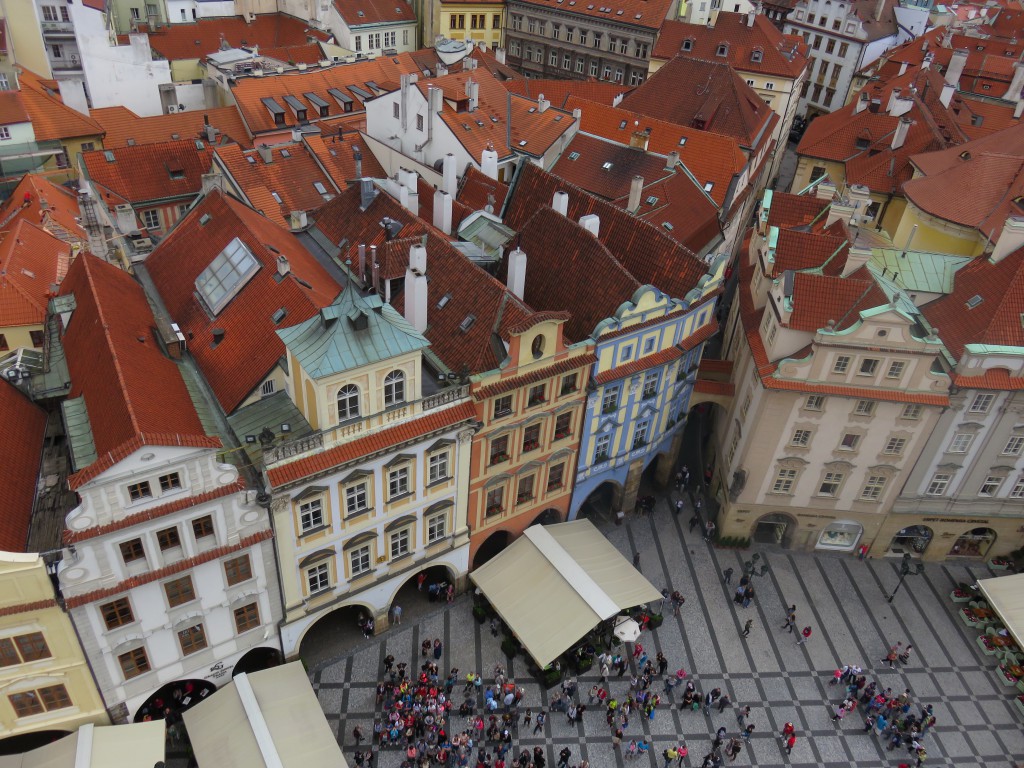 Over the Stari Grad – Old City.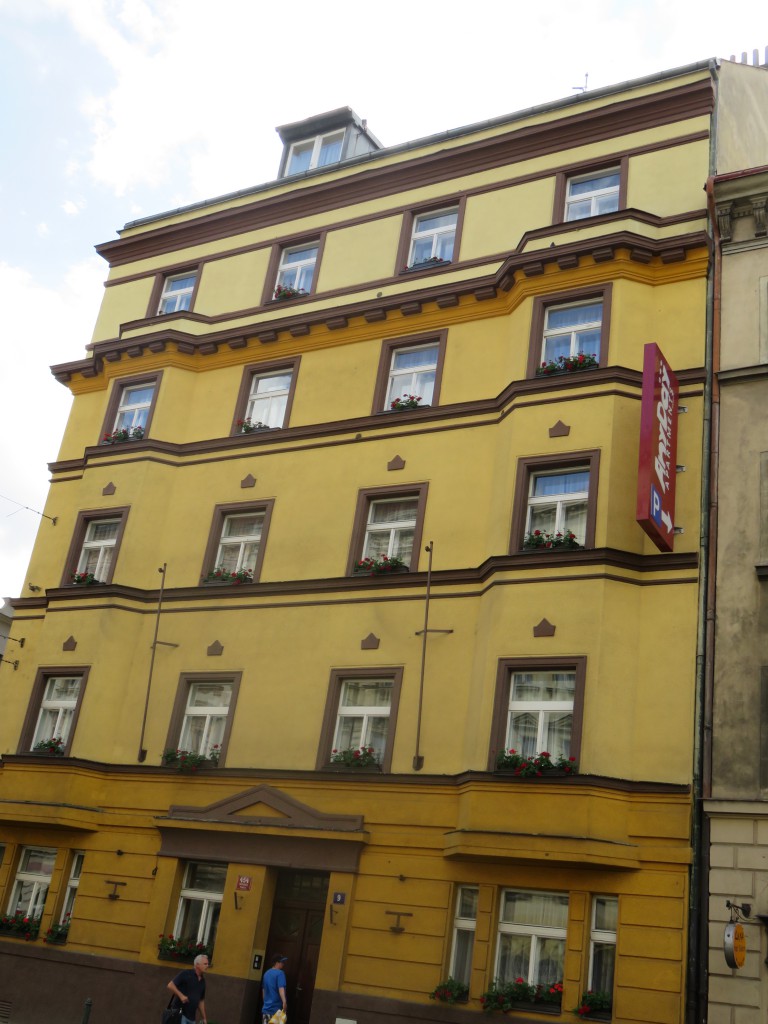 Habsburgian Architecture.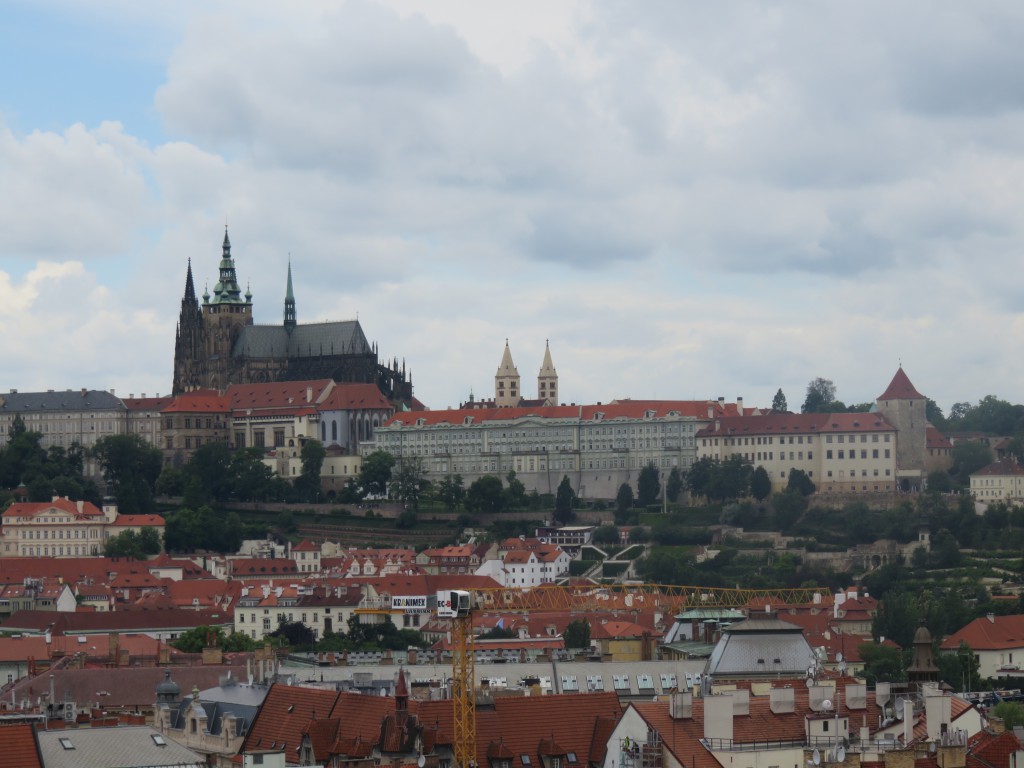 Hradcany Castle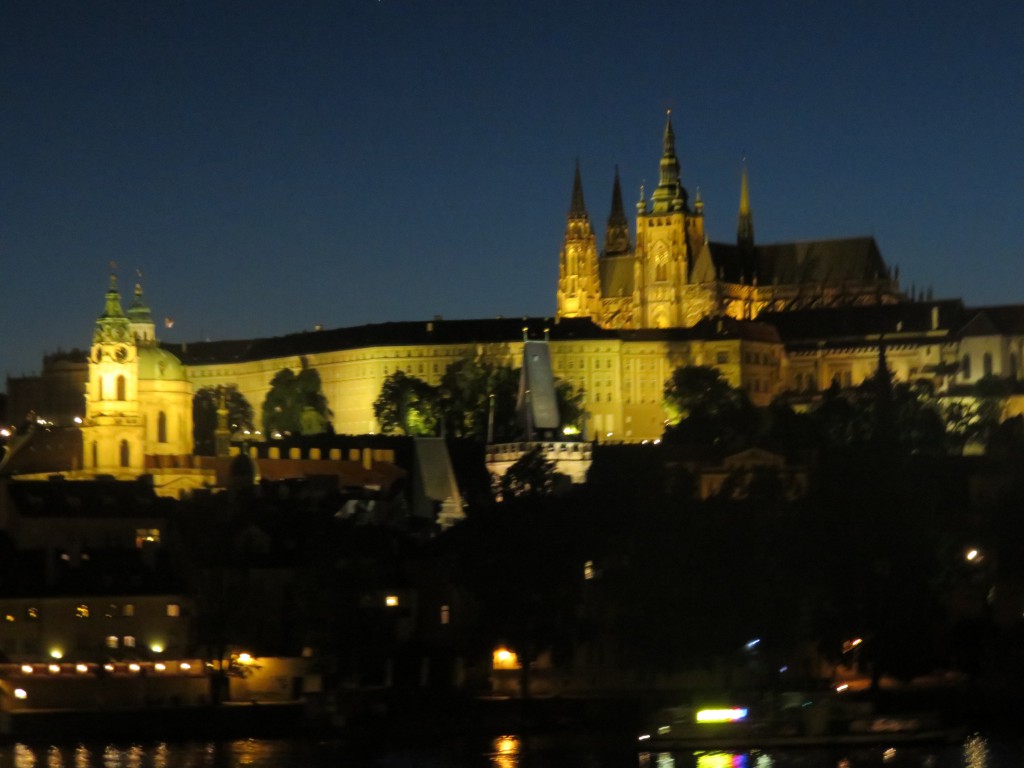 Hradcany by Night.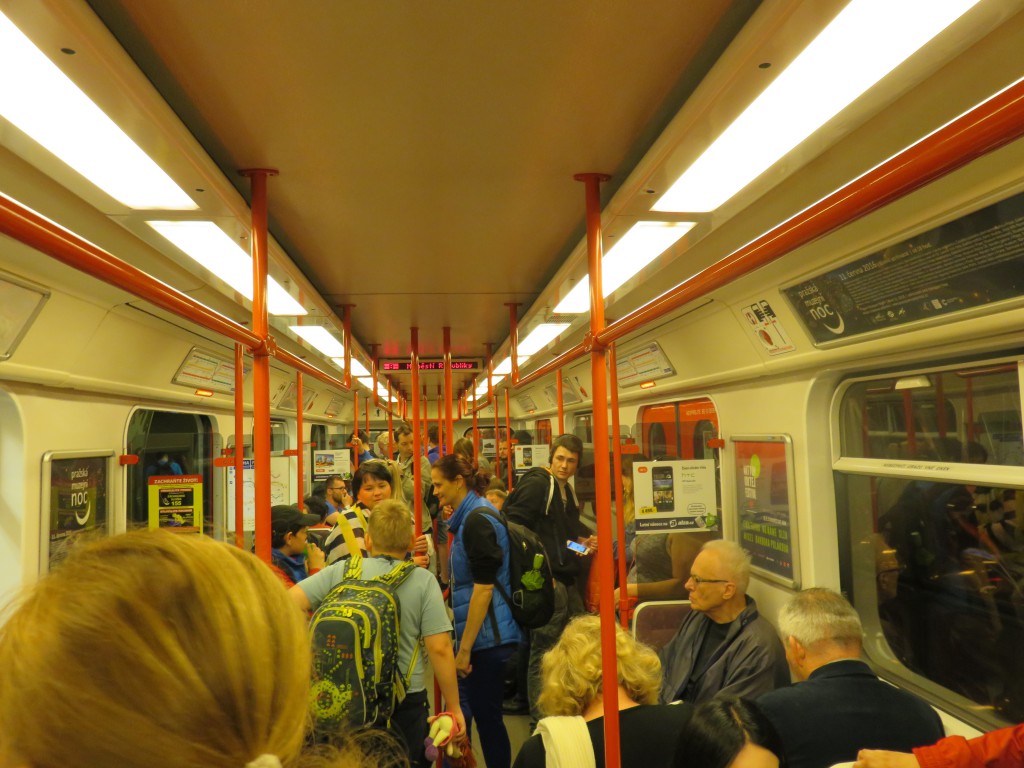 On The Metro, about 60 cents US.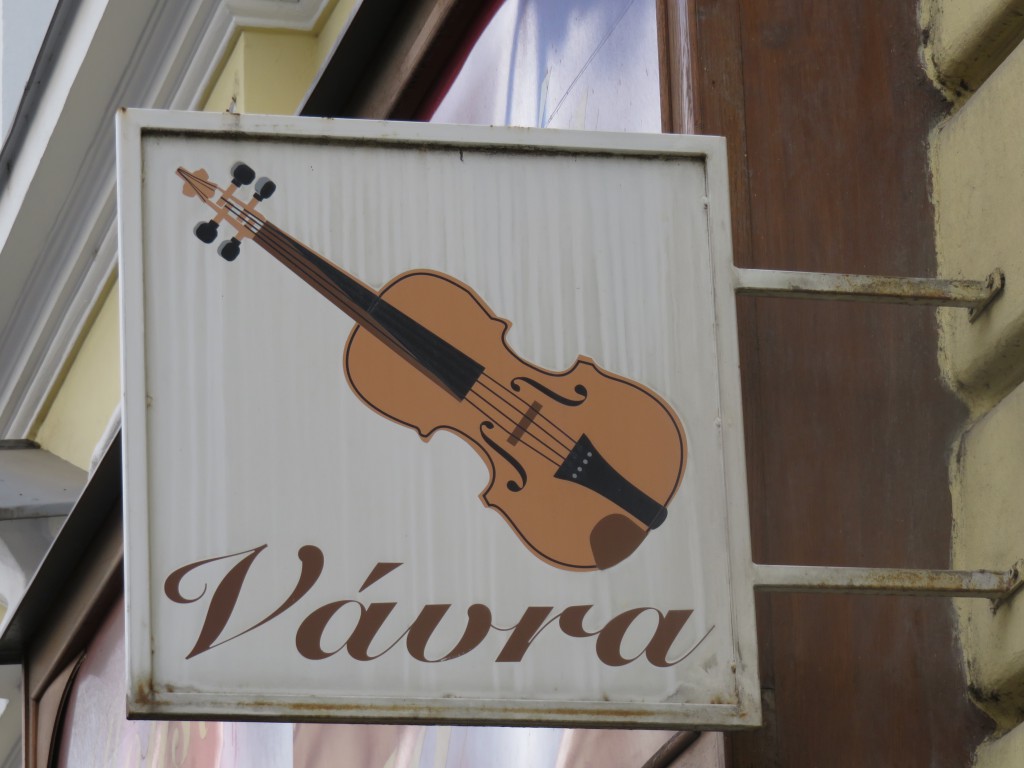 A Musical City.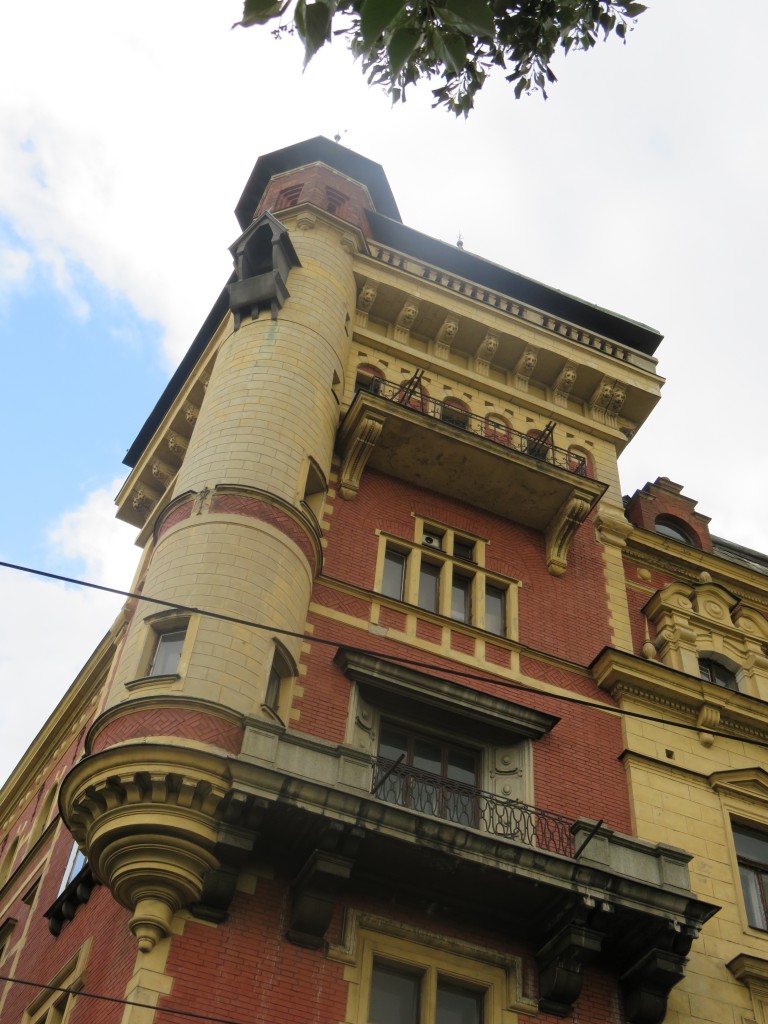 Baroque.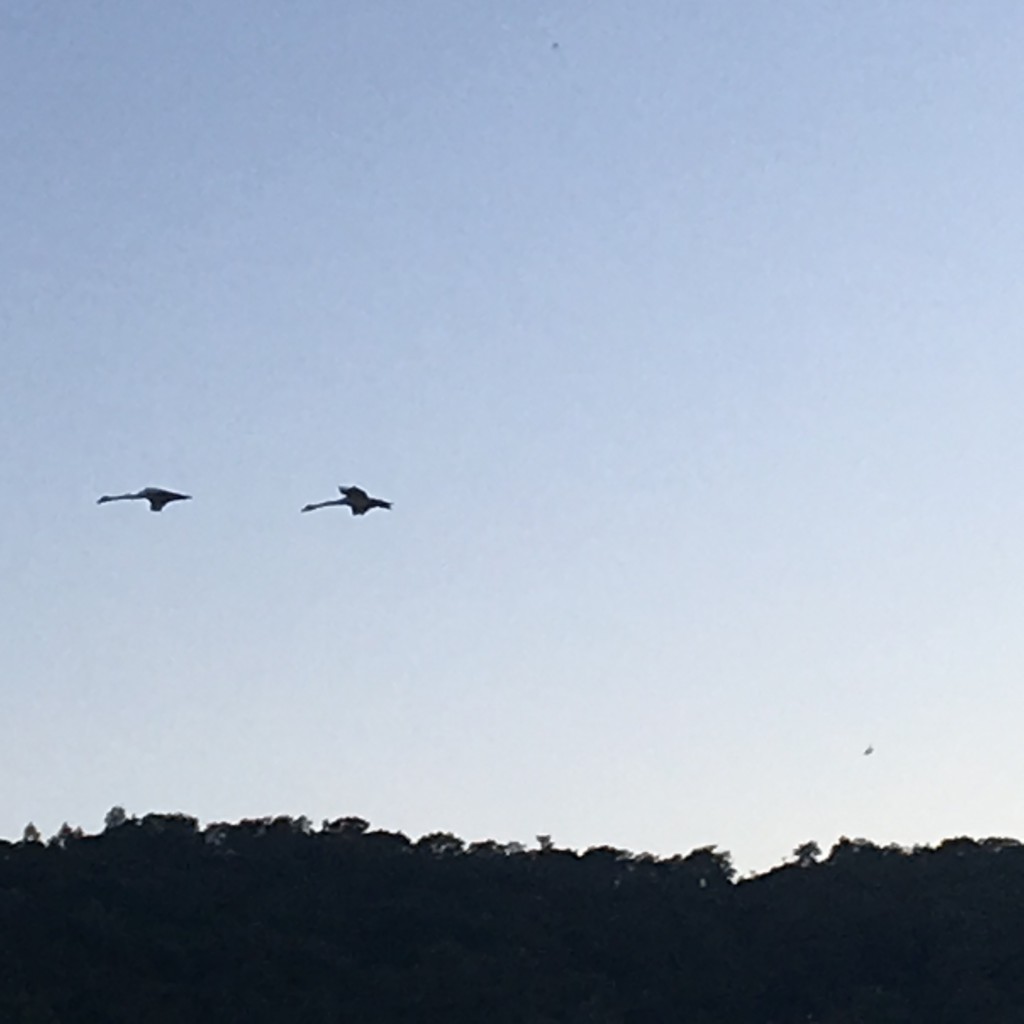 Evening Storks.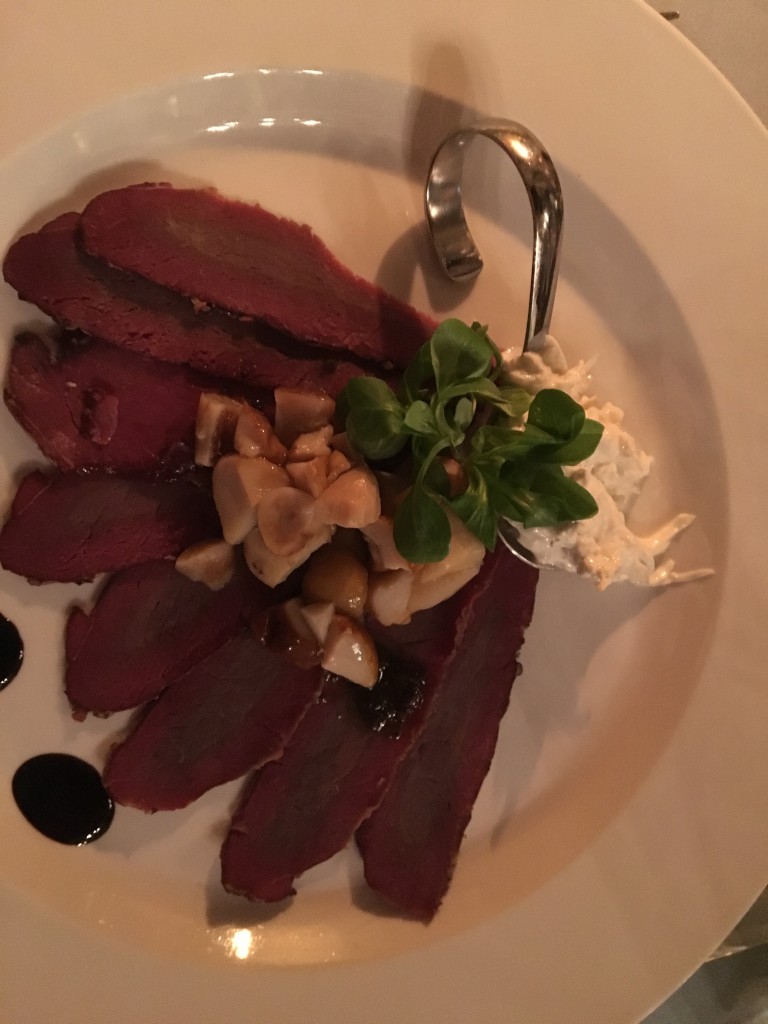 U Modre Kachnicky is one of the best game restaurants in the world outside of Iceland. Here is smoked duck.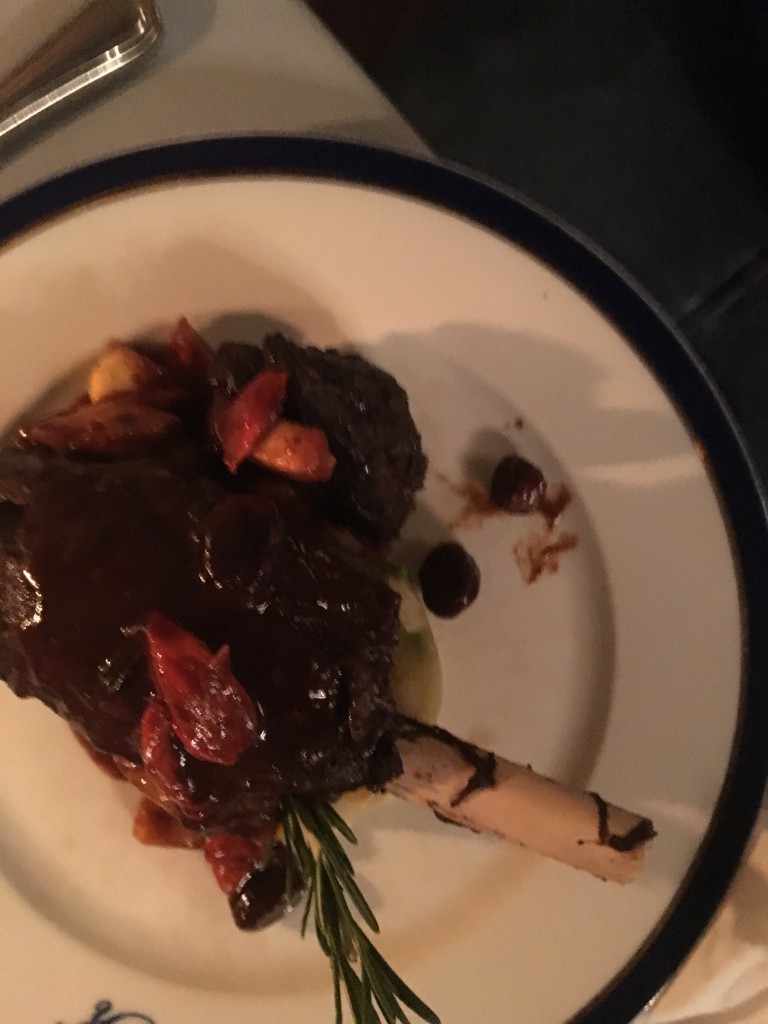 Wild Boar at U Modre Kachnicky.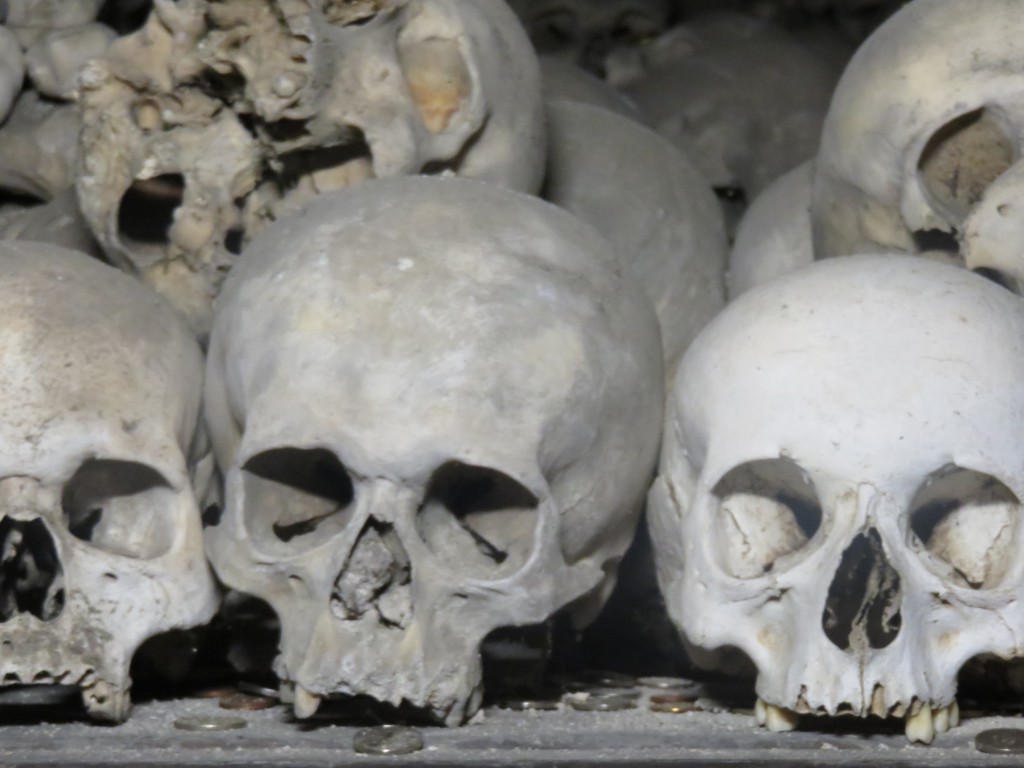 About 80 km East of Prague is the village of Kutna Hora. During the Black Death of the 1300s there were piles of bodies deposited at the Cemetery Church,with almost no one to bury them.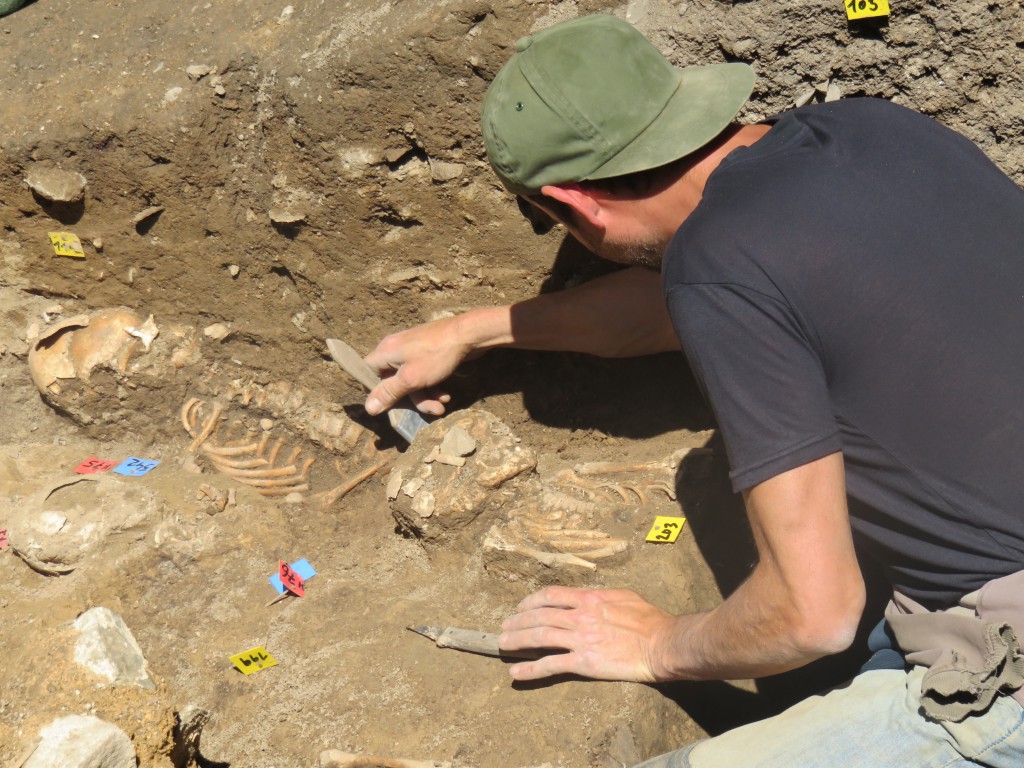 Archeologists uncovering skeletons outside the church.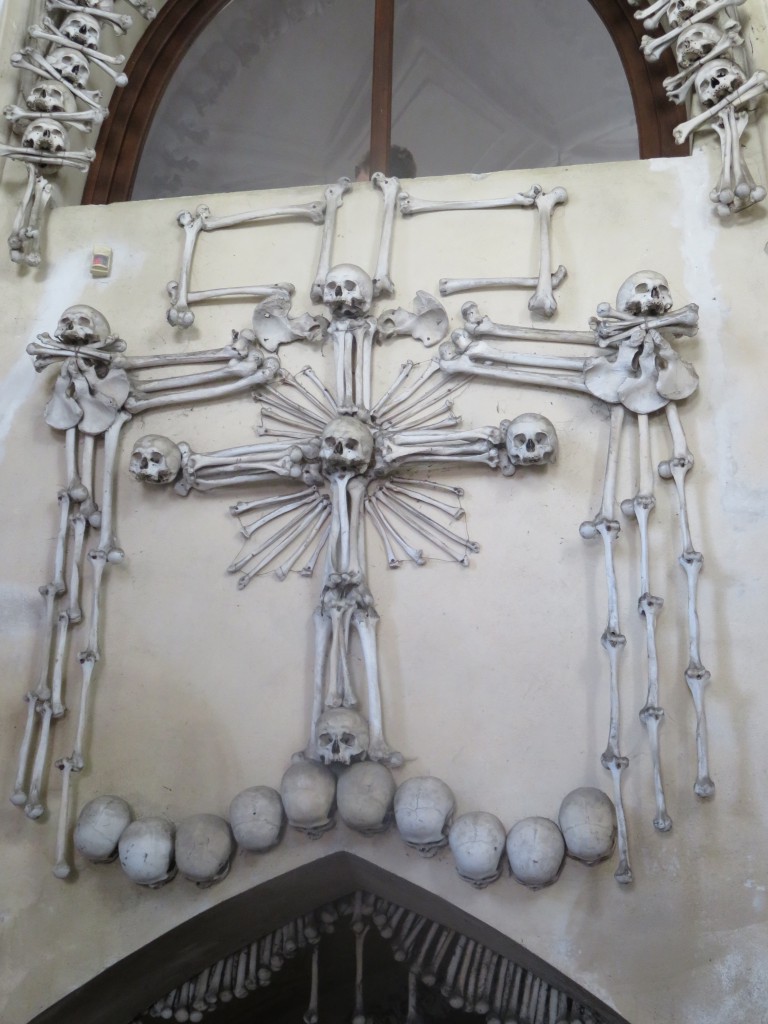 Years later , with so many bones lying about, a local priest came up with a creative way to adorn the church.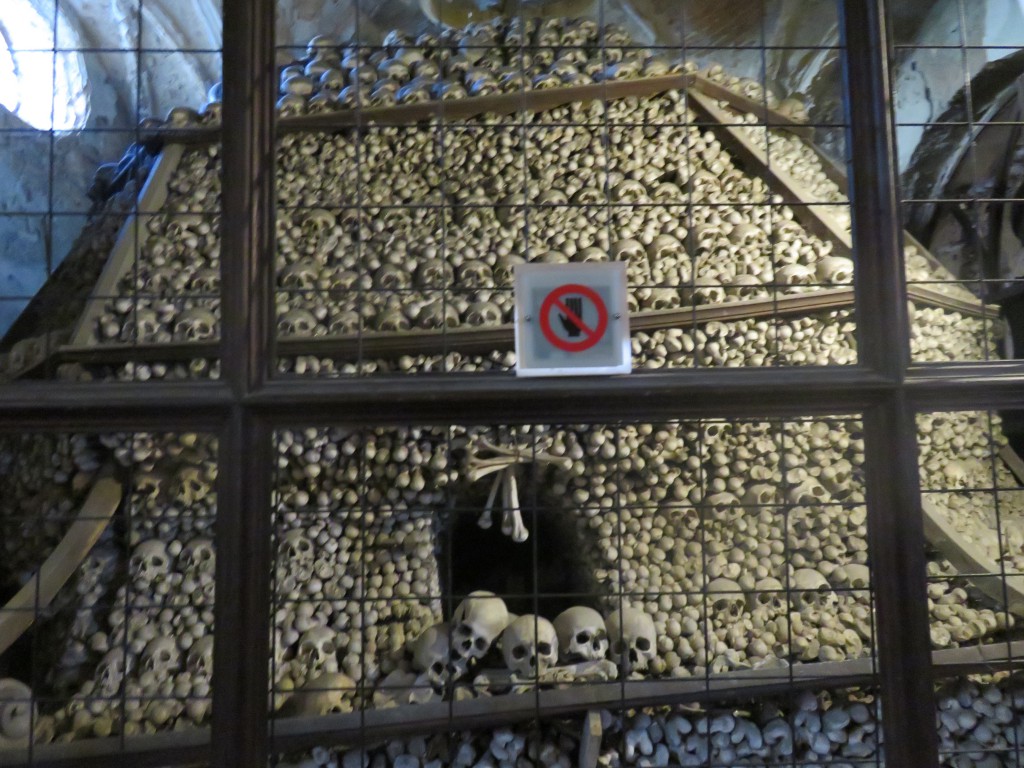 Neatly stacked femur and shin bones, with smiling skulls in the middle.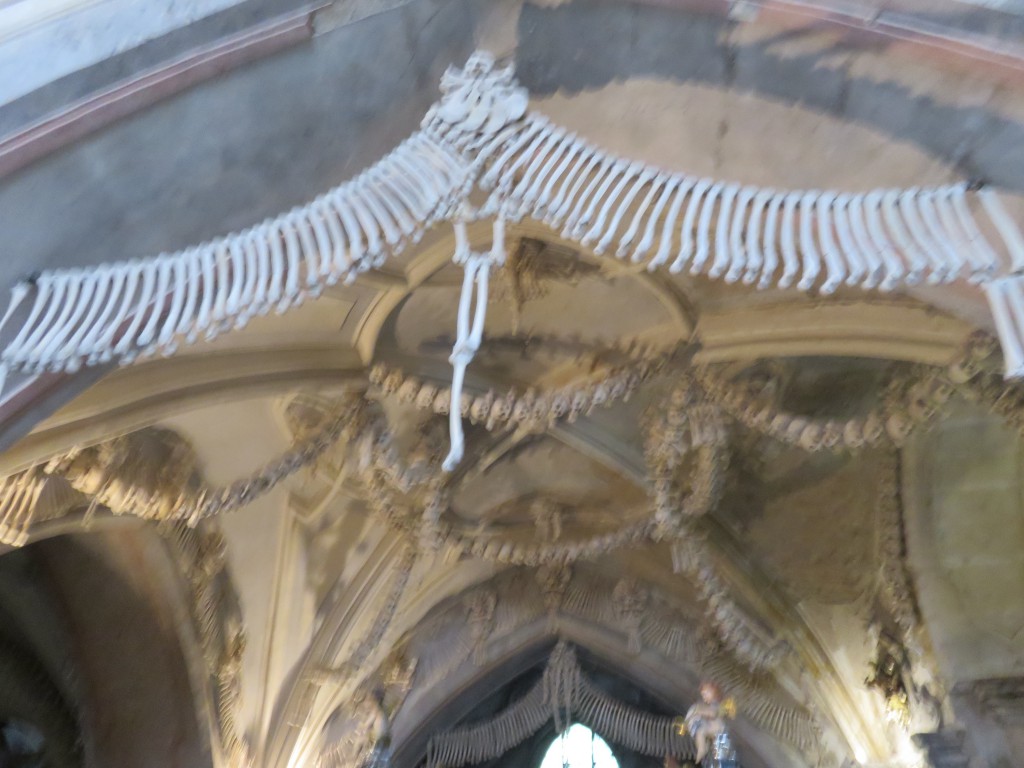 Spirit of Christ.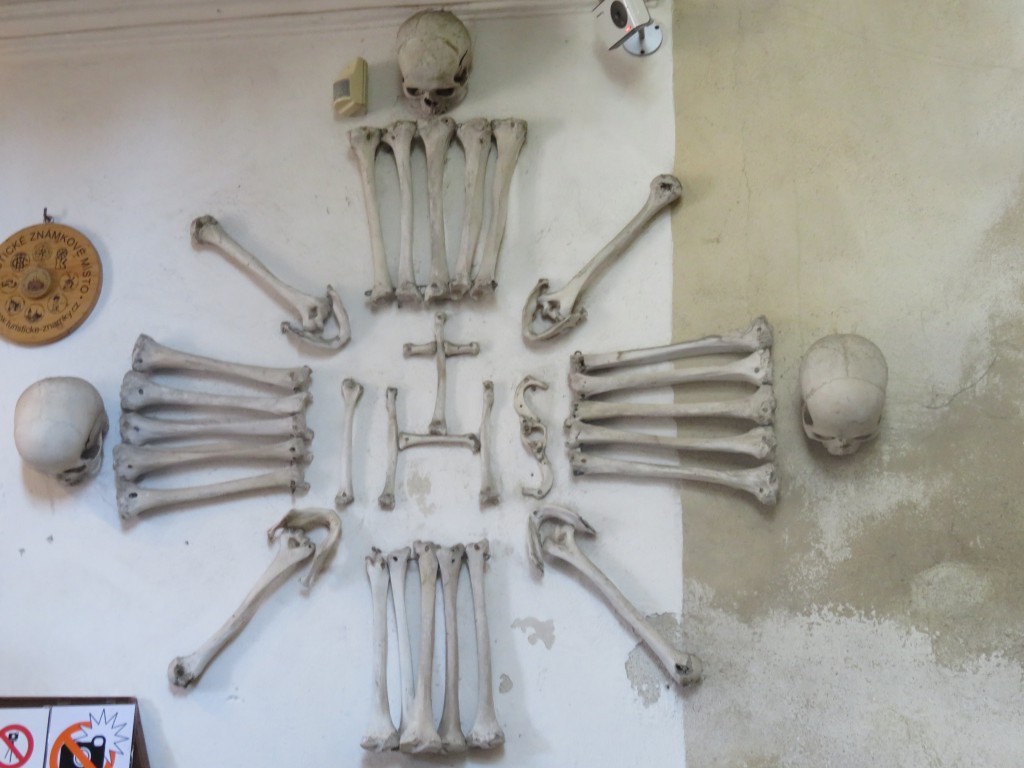 Holy Insignia.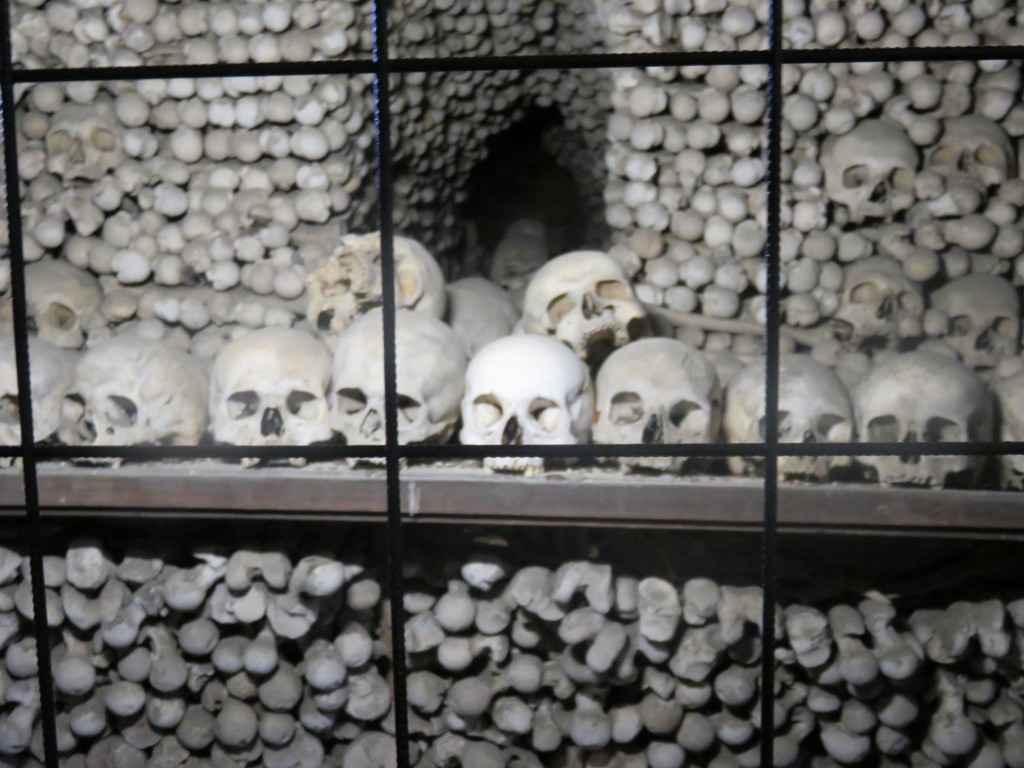 Death Not In Vain.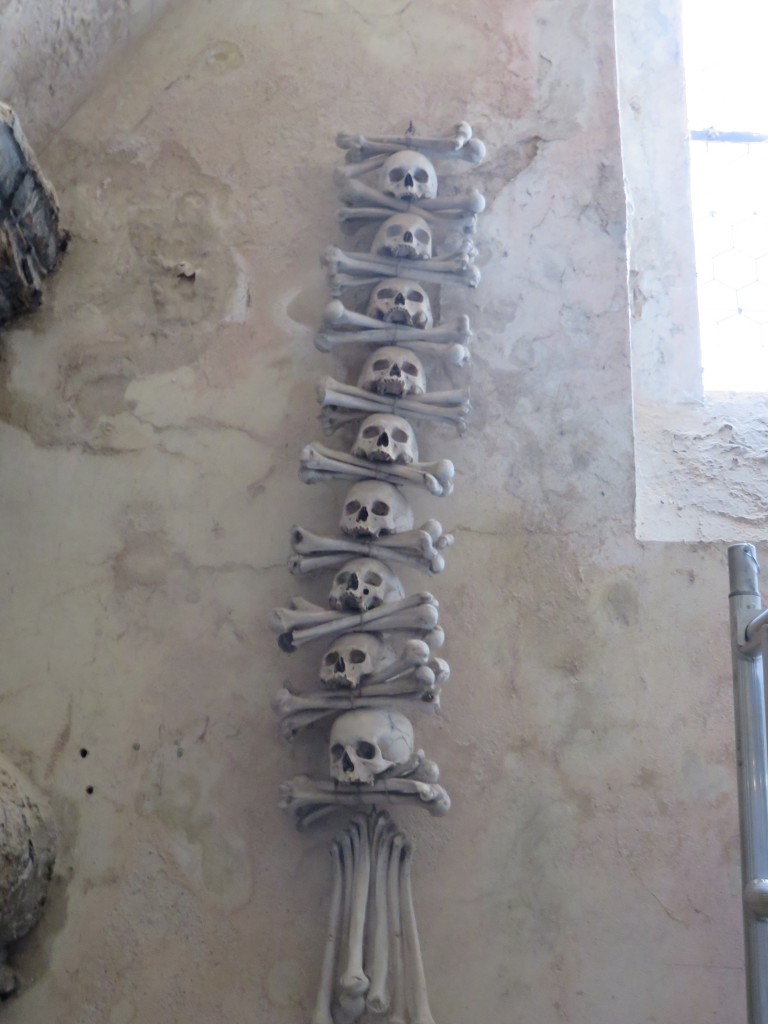 Rich and Poor, All Alike In The End.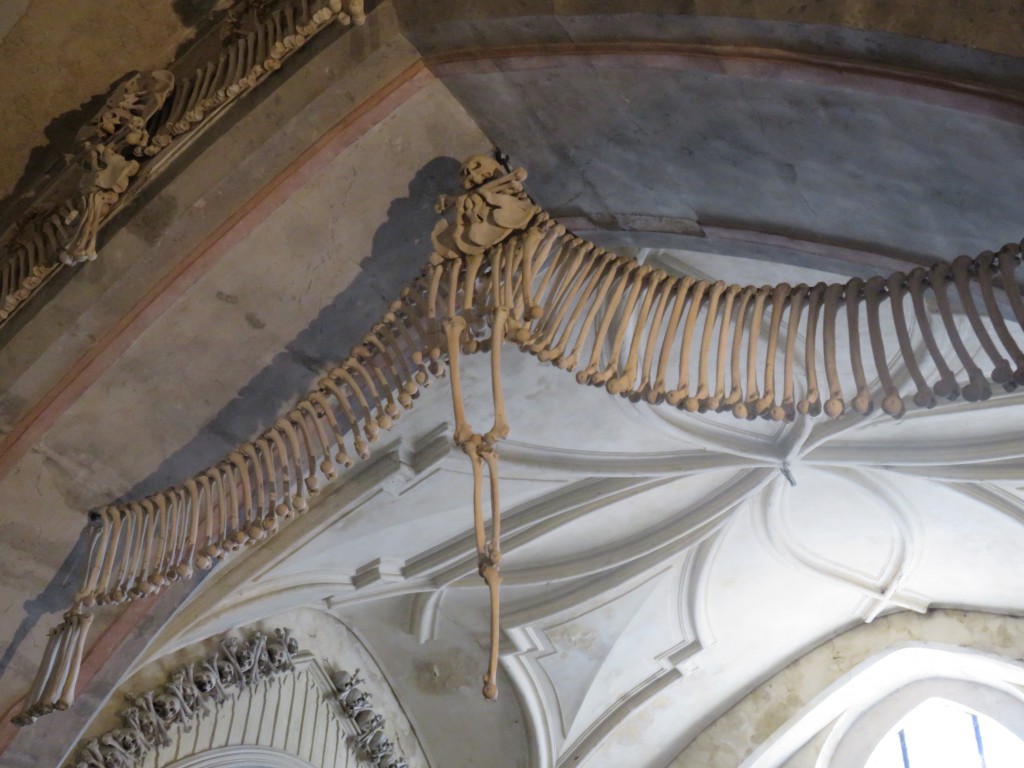 Less Bleached.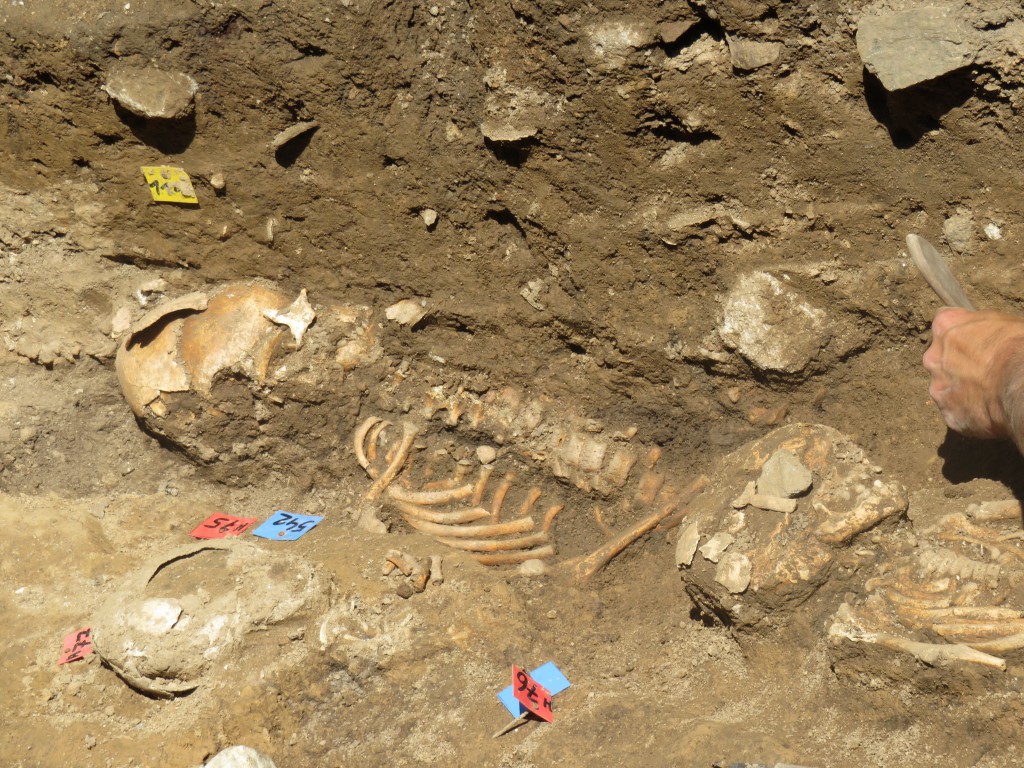 Felled By The Plague 800 Years Ago.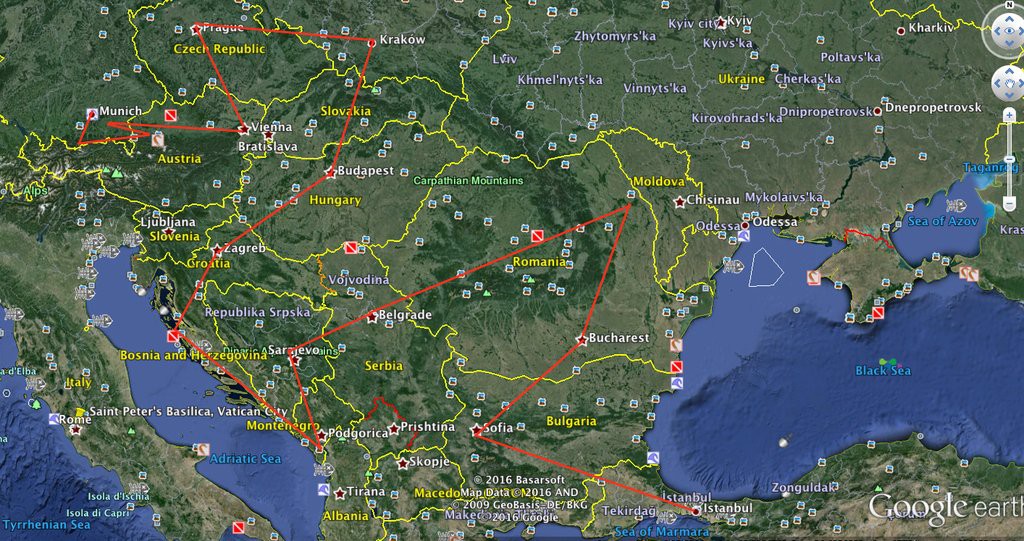 This evening TotalAdventure departs Miami, flying to Munich via London. From Bavaria we go by train through Austria,Czech Republic,Poland,Slovakia, the Carpathian Mountains in Romania , the Balkans in Bulgaria, Bosnia,Serbia,Croatia and Montenegro, arriving in Turkey by ship.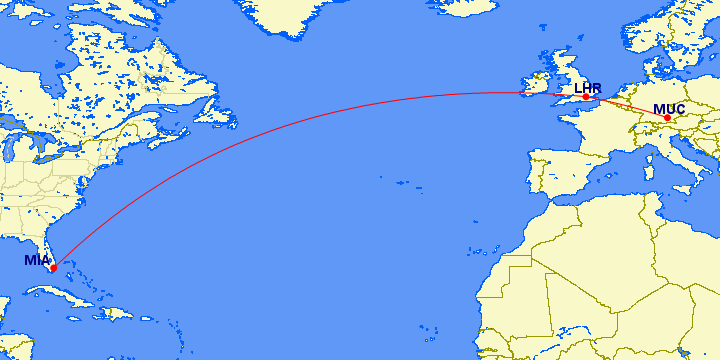 Tonight's Route.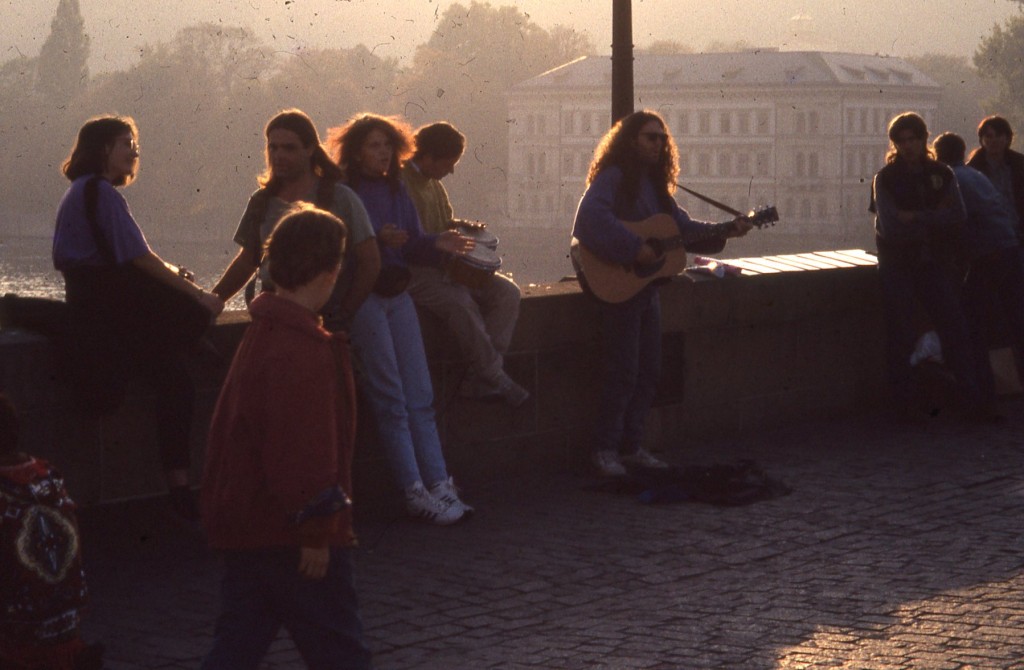 Prague, October,1990.  A beautiful Indian Summer day. The Velvet Revolution is still less than a year old. Cezechoslovakia is still one country – the "Velvet Divorce " took place in January,1993.  This timeless scene, on Karlova Most could have been from 1968 in almost any part of Western Europe. However , 1968 in Prague was the time of bloody Soviet repression to retaliate for a brief experiment with freedom. Finally, more than 20 years later, the freedom of the 1960's could be celebrated. This group was singing long-forbidden Beatles songs.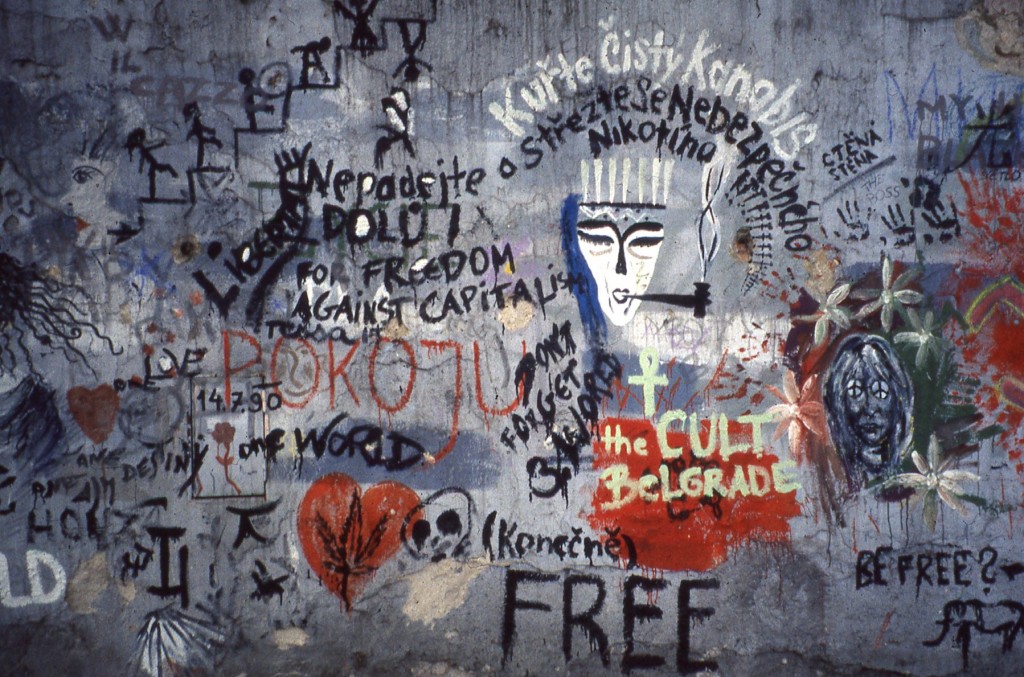 Freedom of Expression. This was before the Yugoslavian Wars.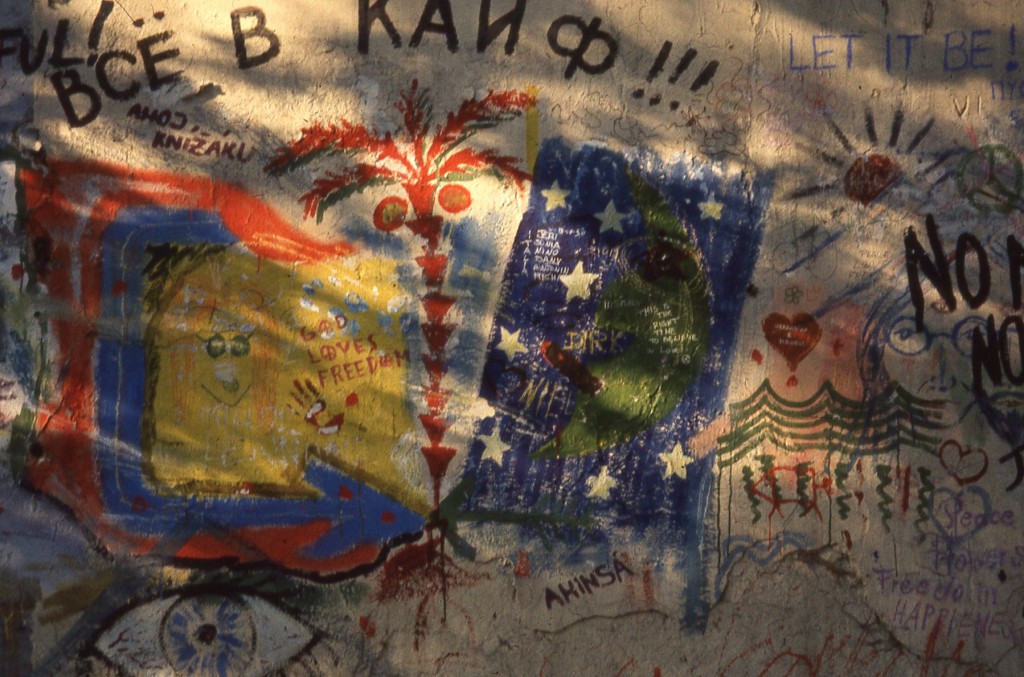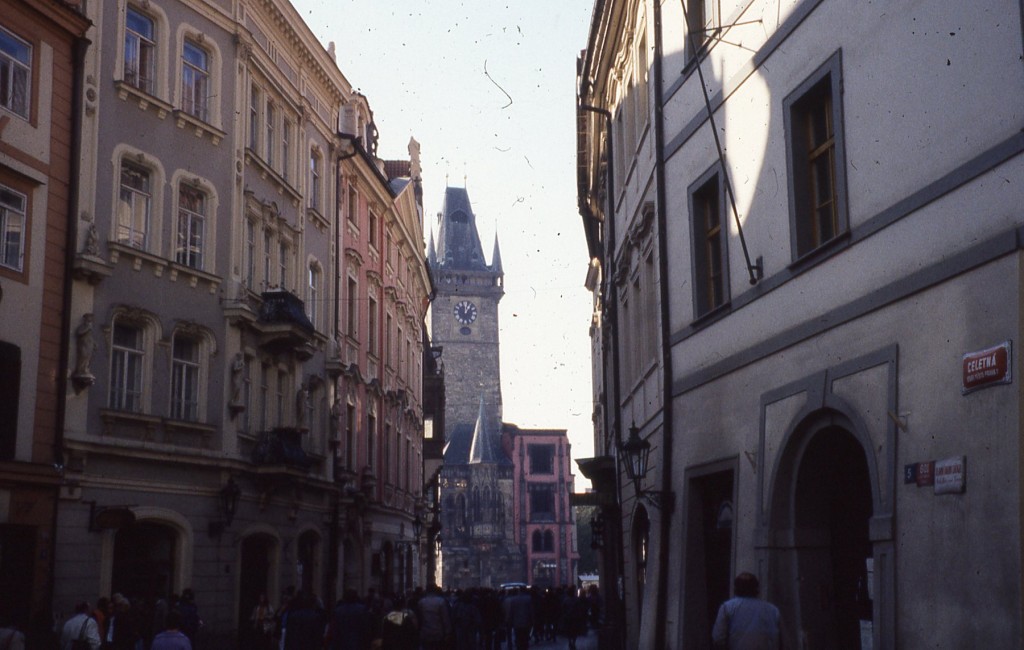 One of Communism's benefits – no ugly signs on historical facades.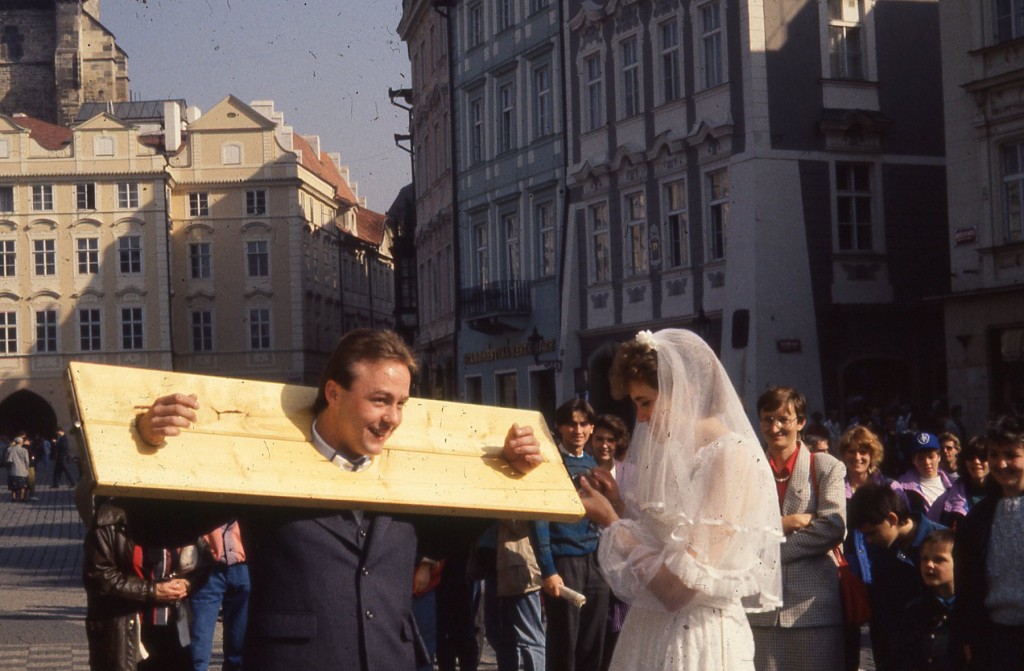 While his country is now free – One man voluntarily gives up his freedom !
Beyond Prague, the outdoors beckons. ArcticTropic has two hunting lodges and one ski area included now – please suggest any more that should be listed.