Posts labeled with Country
' Serbia'
Video Highlights – Germany – Austria – CzechRepublic – Poland – Slovakia – Hungary- Romania and on to Montenegro.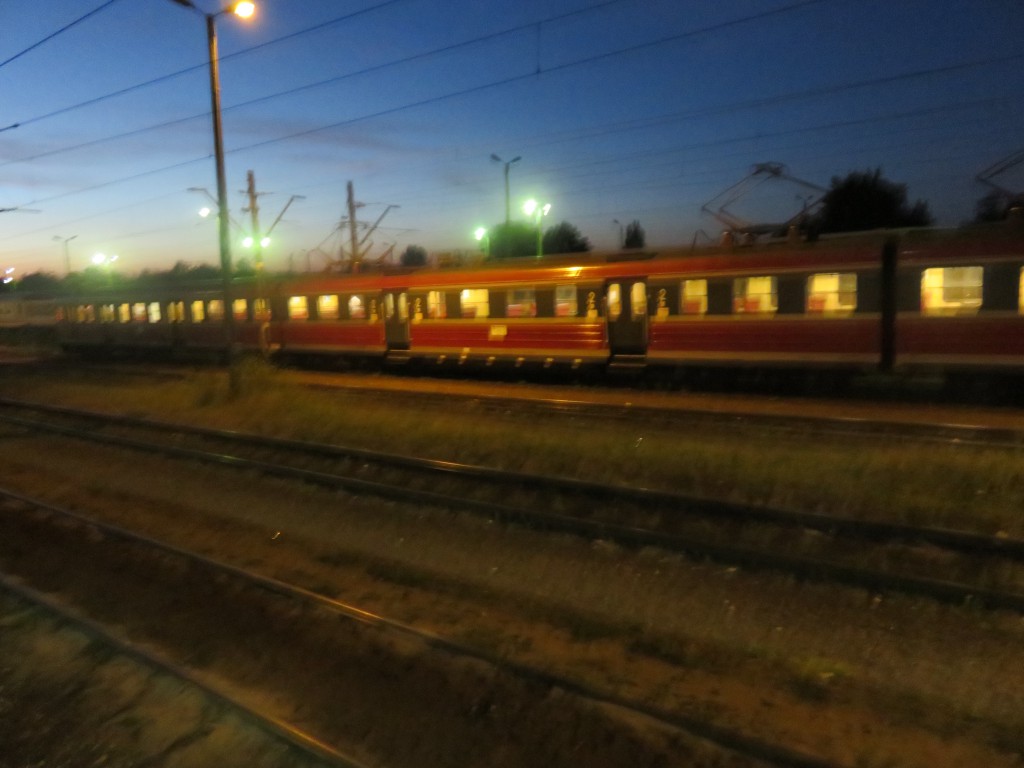 Nightfall in Krakow Poland.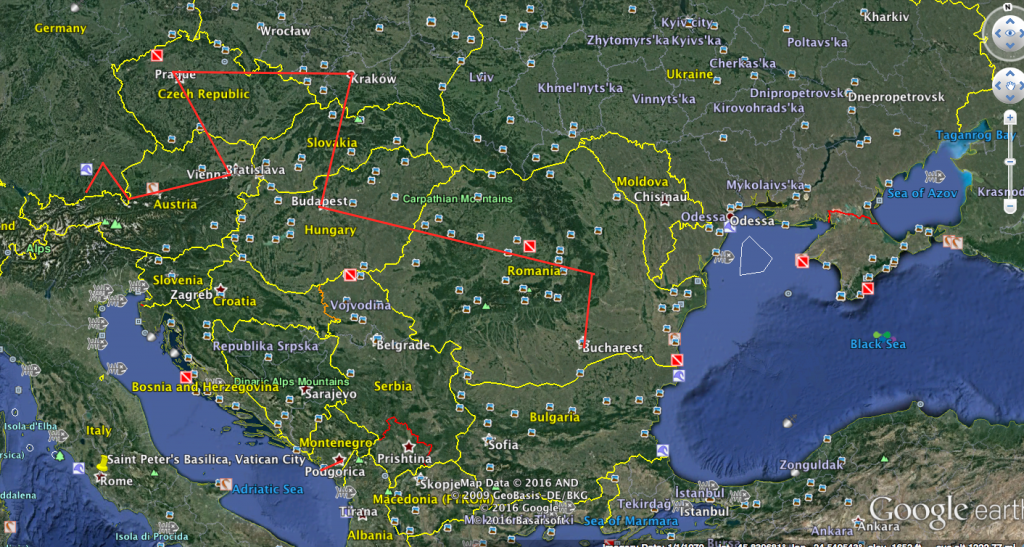 The Route Travelled by Train.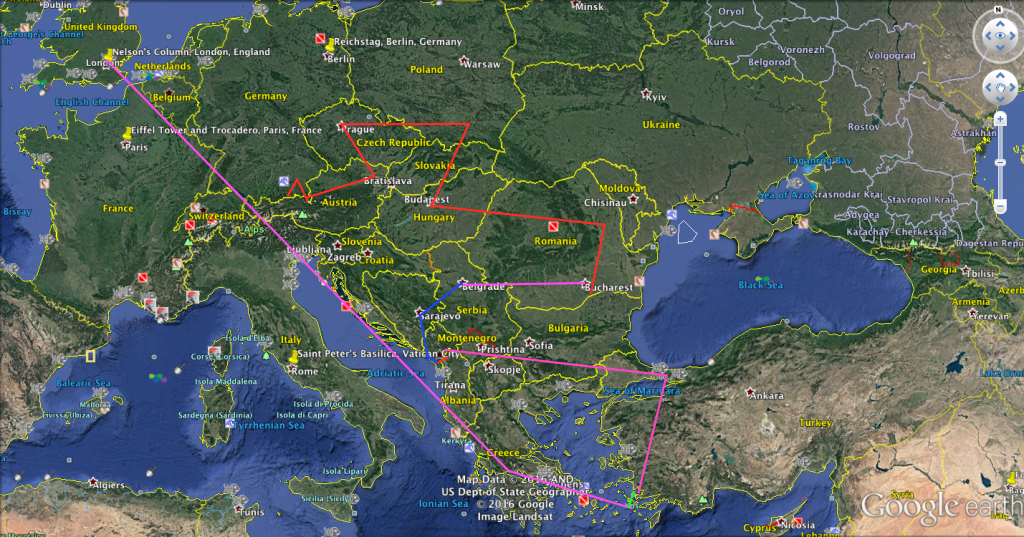 Red For Train. Pink For Plane. Blue For Road. Green For Boat.
On the morning of June 24 TotalAdventure flew from Bucharest to Belgrade,Serbia and then took a 6 hour van ride to Sarajevo,Bosnia. The alternative would have been a 2 day train journey. Rail lines in former Yugoslavia are still heavily damaged from Allied bombing during the 1990s wars and are only now starting to be rebuilt.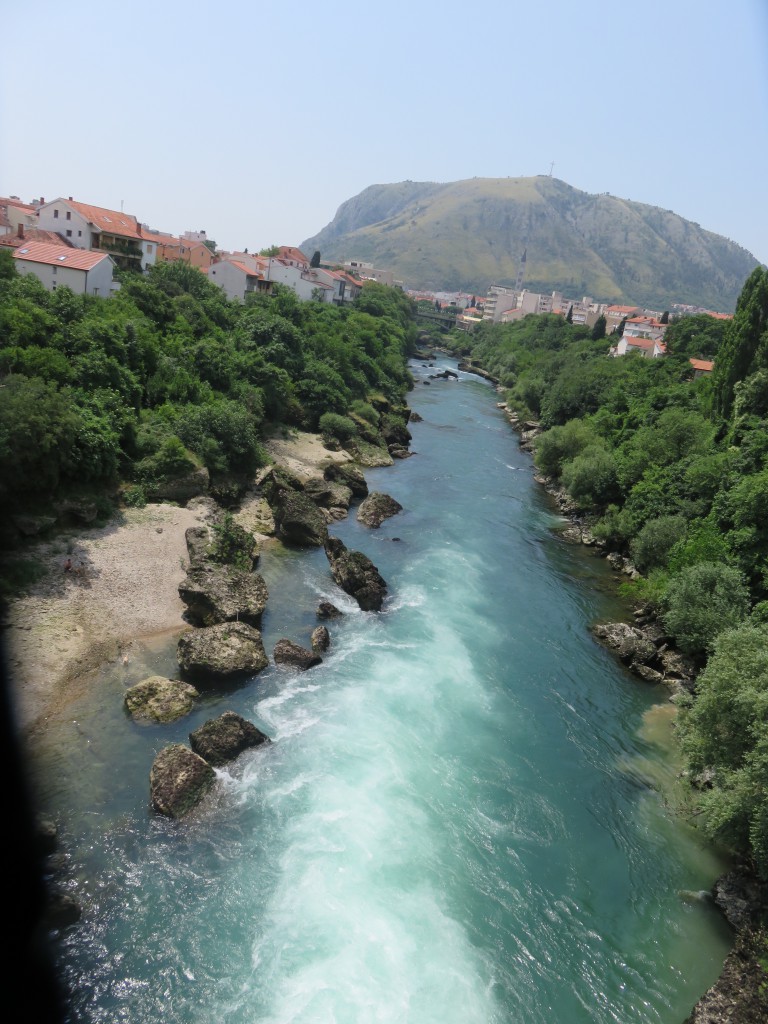 The Balkans in Bosnia are quite beautiful,belying the centuries of warfare that have been taking place there.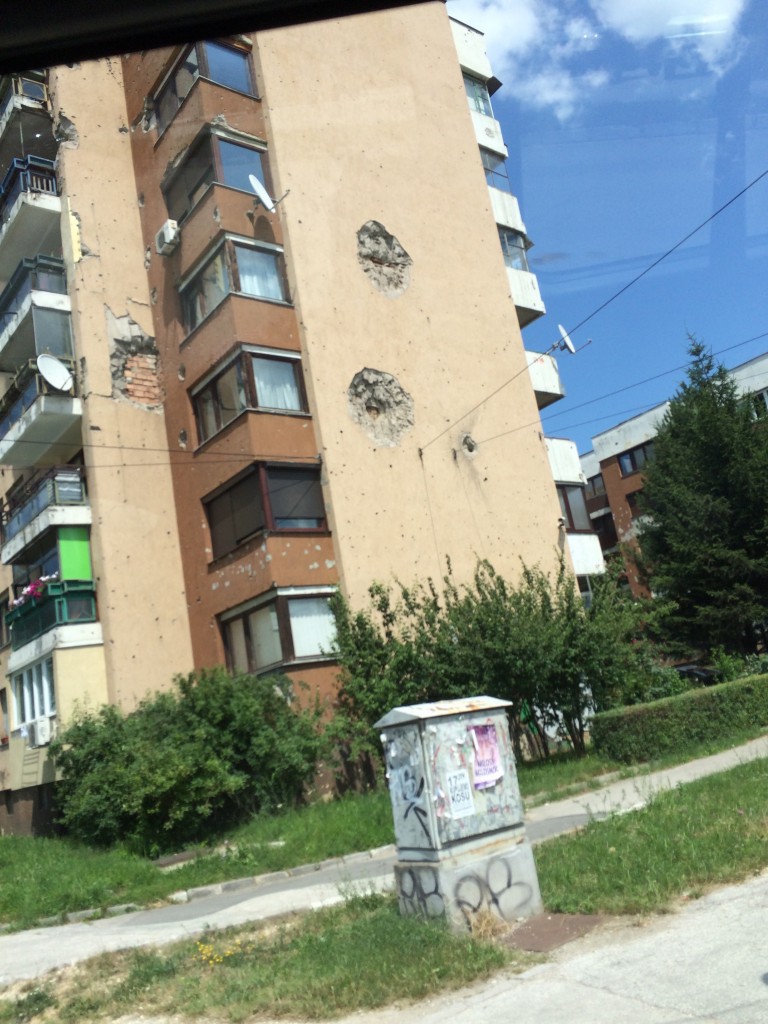 20 Years later and damage is still evident throughout Sarajevo, a four year siege of bullets and shells.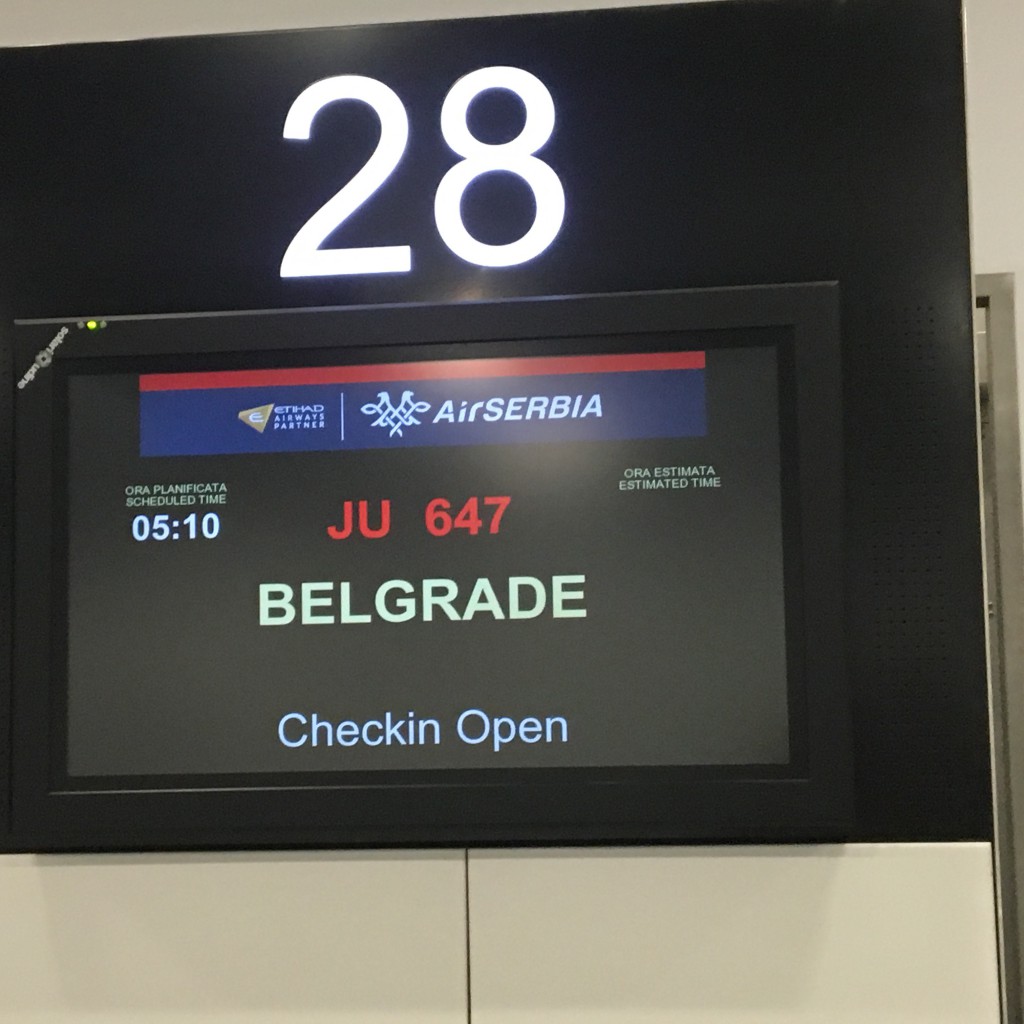 Air Serbia to Belgrade.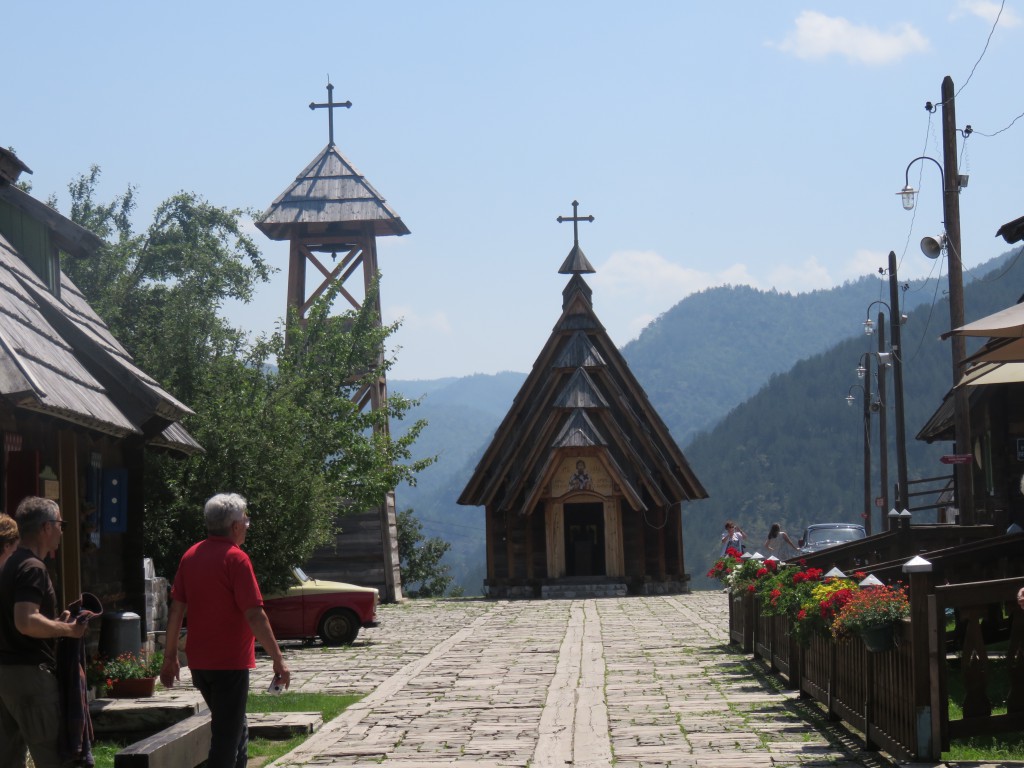 A Shrine In Western Serbia.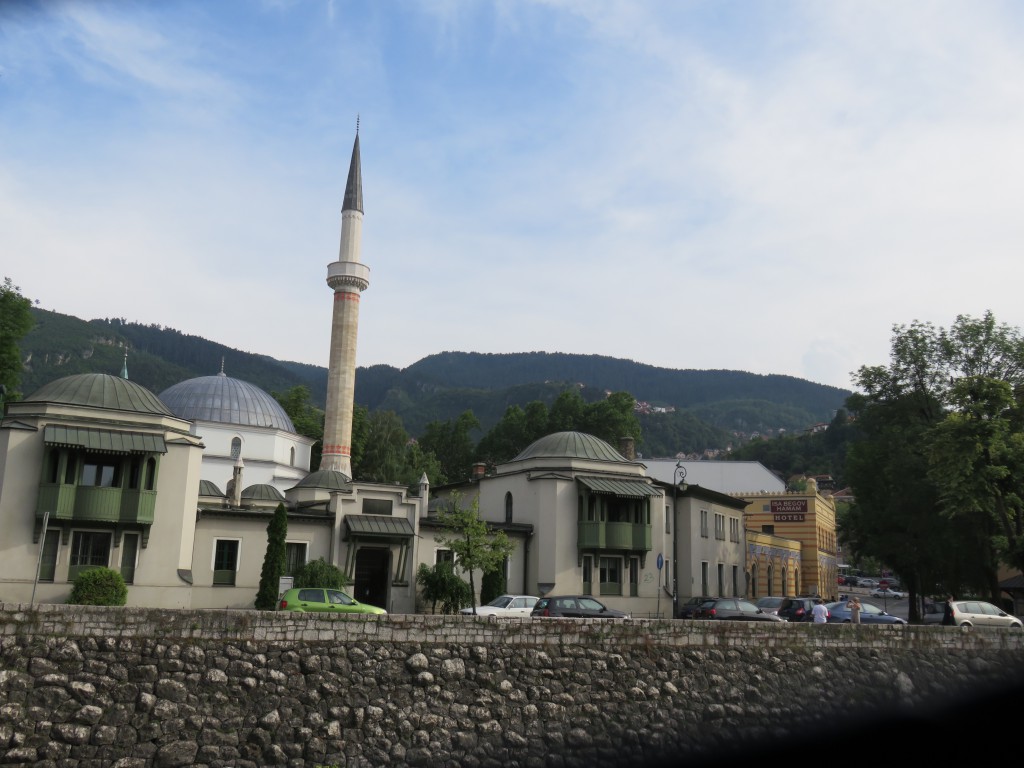 Along the river in Sarajevo.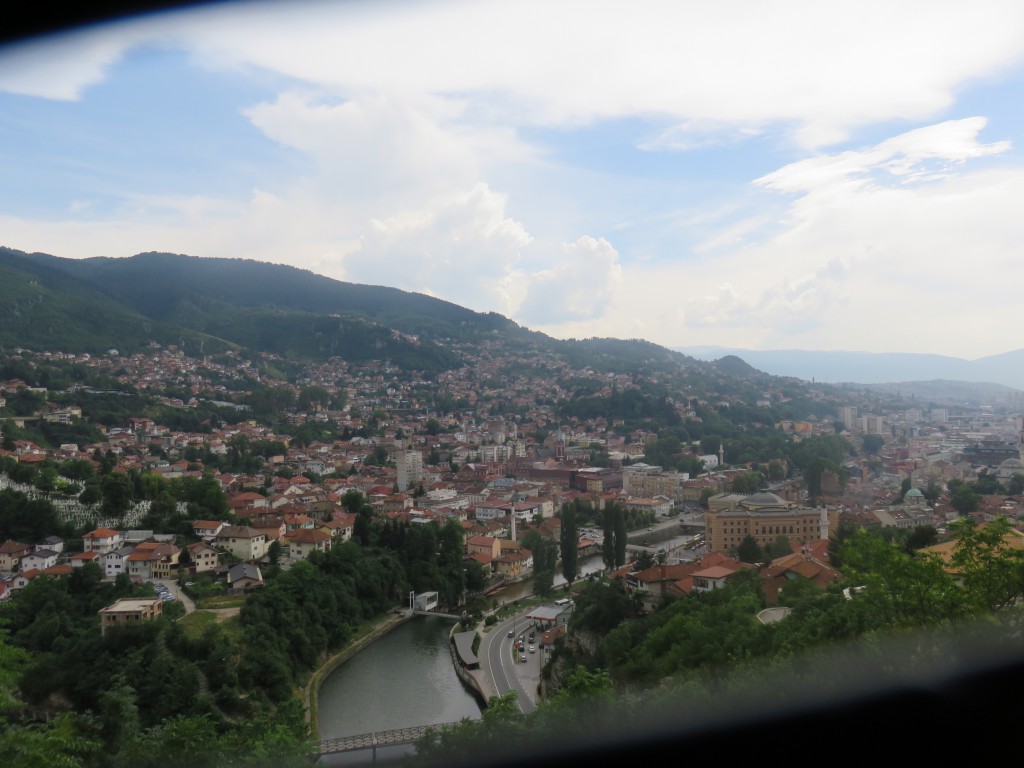 Above Sarajevo.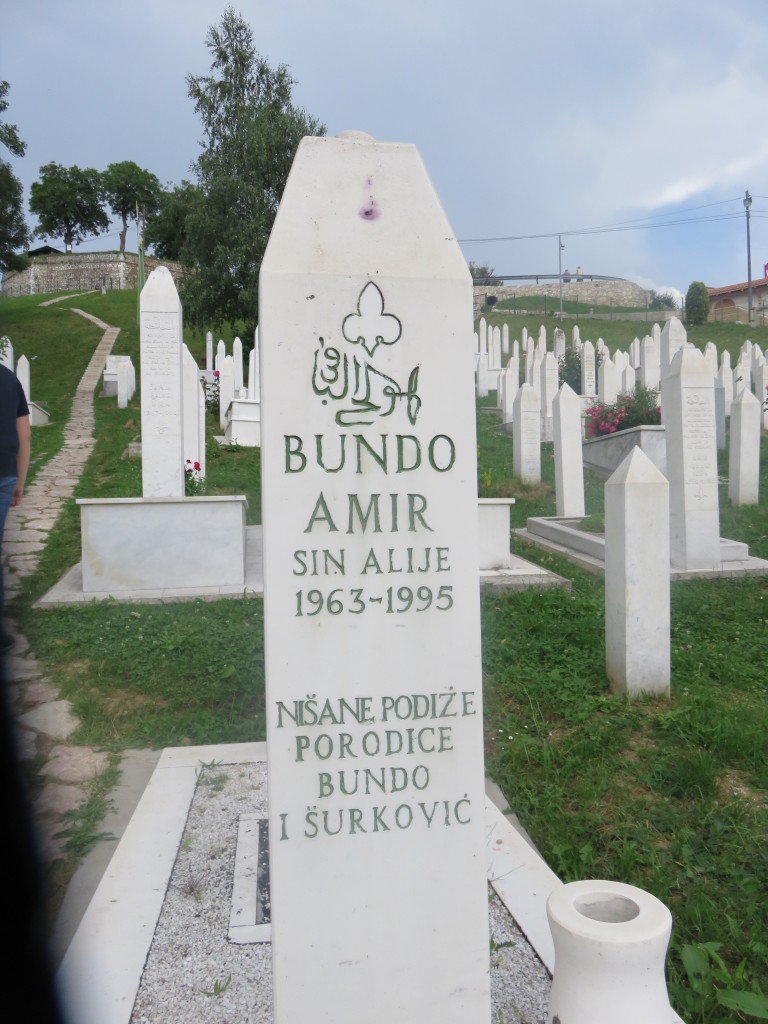 Hundreds of thousands were killed over a four year period.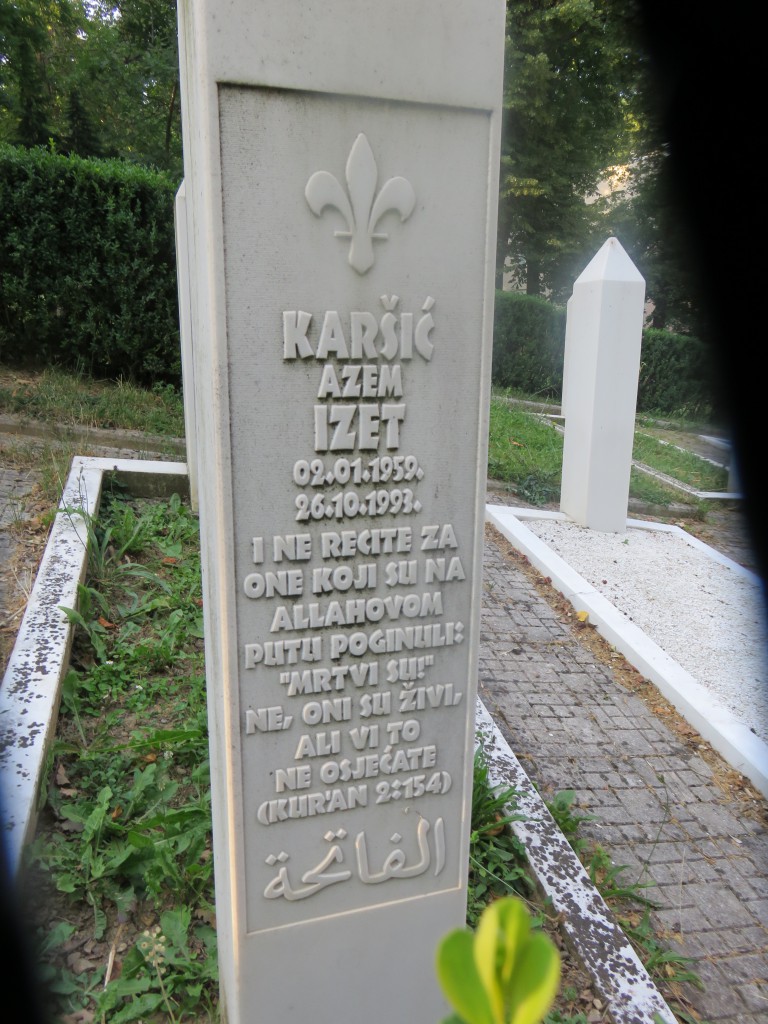 All the stones in this area of the graveyard have the same departure date. Graves are everywhere, including in city parks.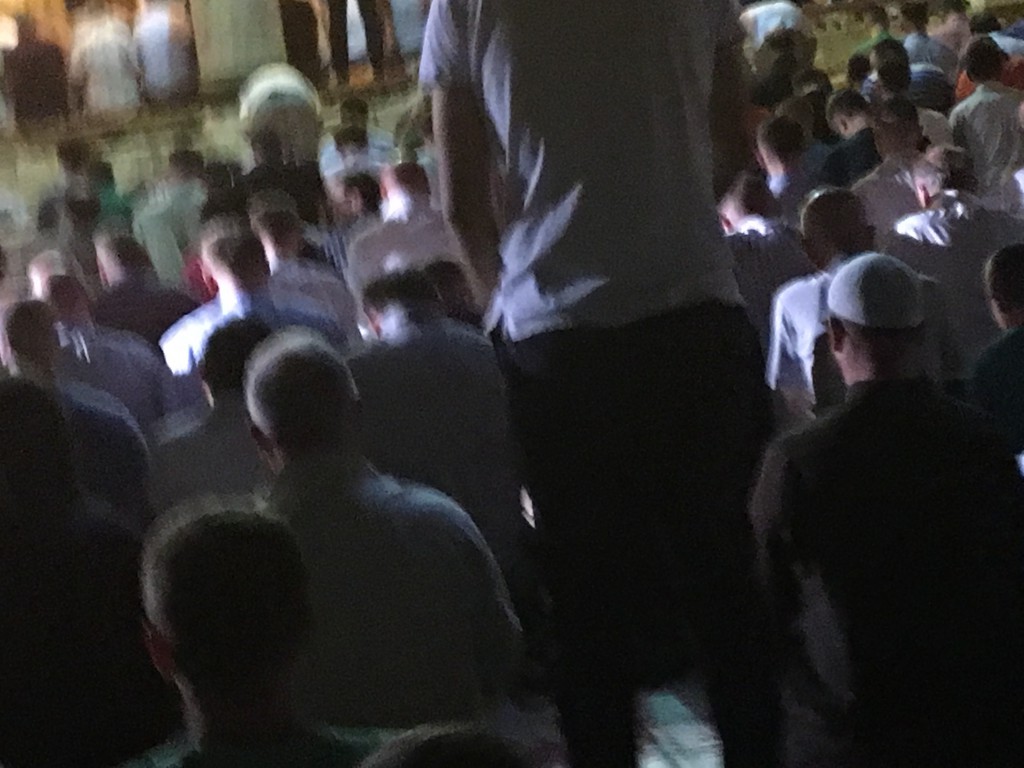 In Ramadan there is a sixth prayer call of the day – after Iftar – when the daily fast is broken.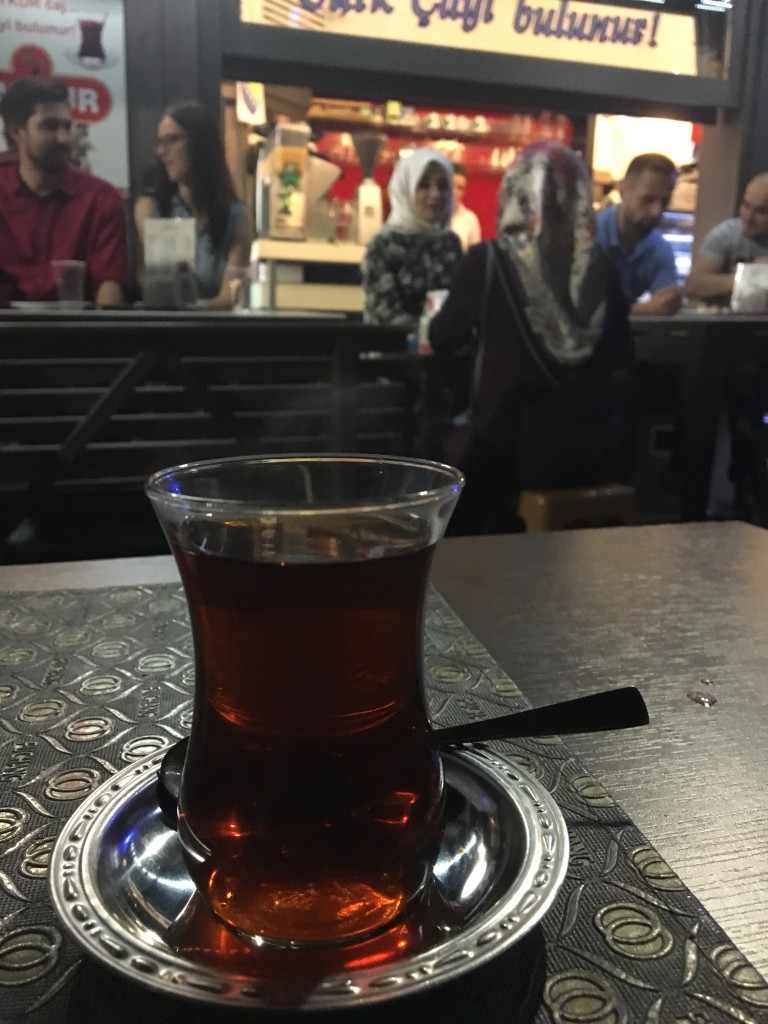 Iftar Tea.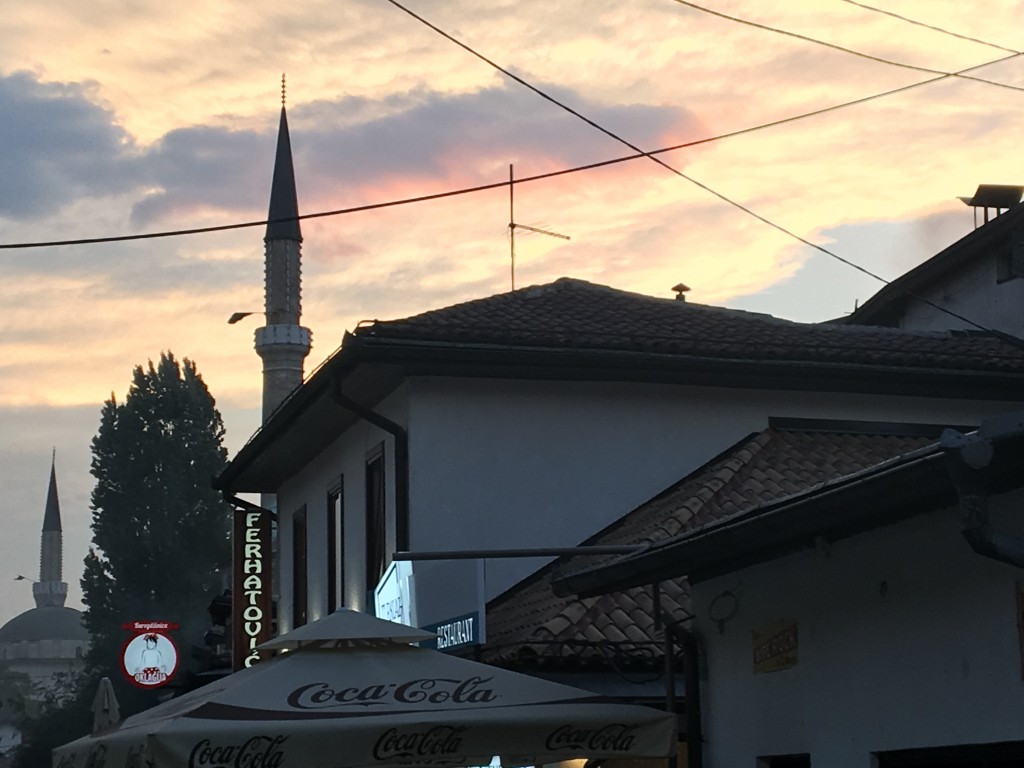 Iftar Approaches.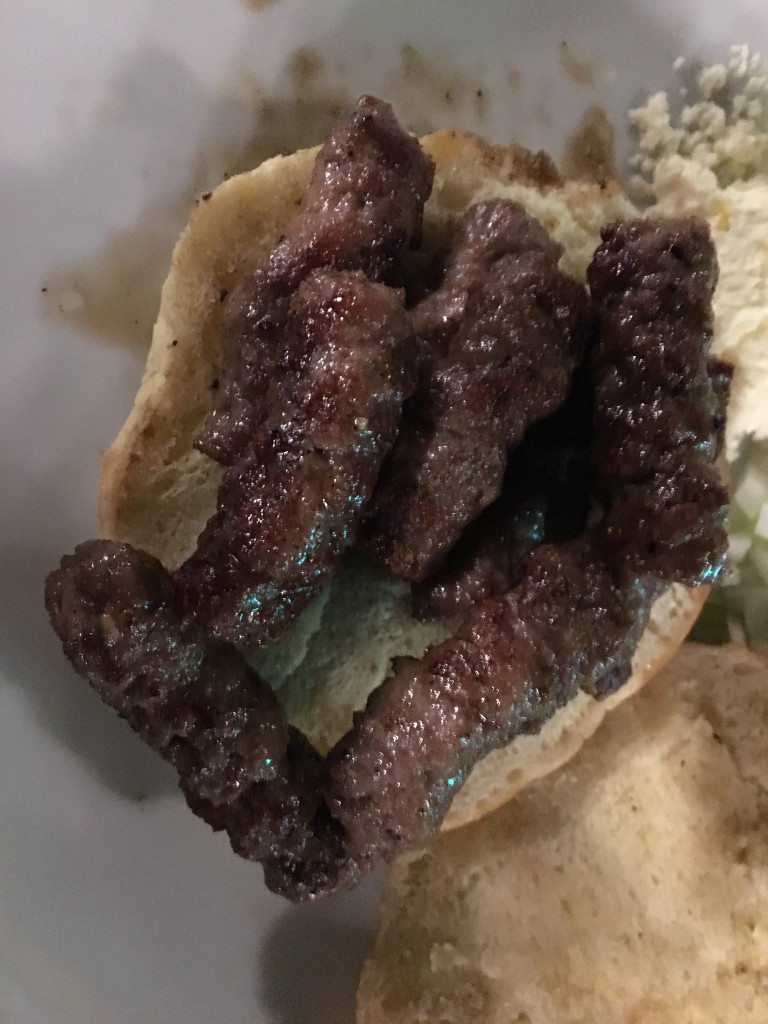 Iftar Meal – Lamb Sausage.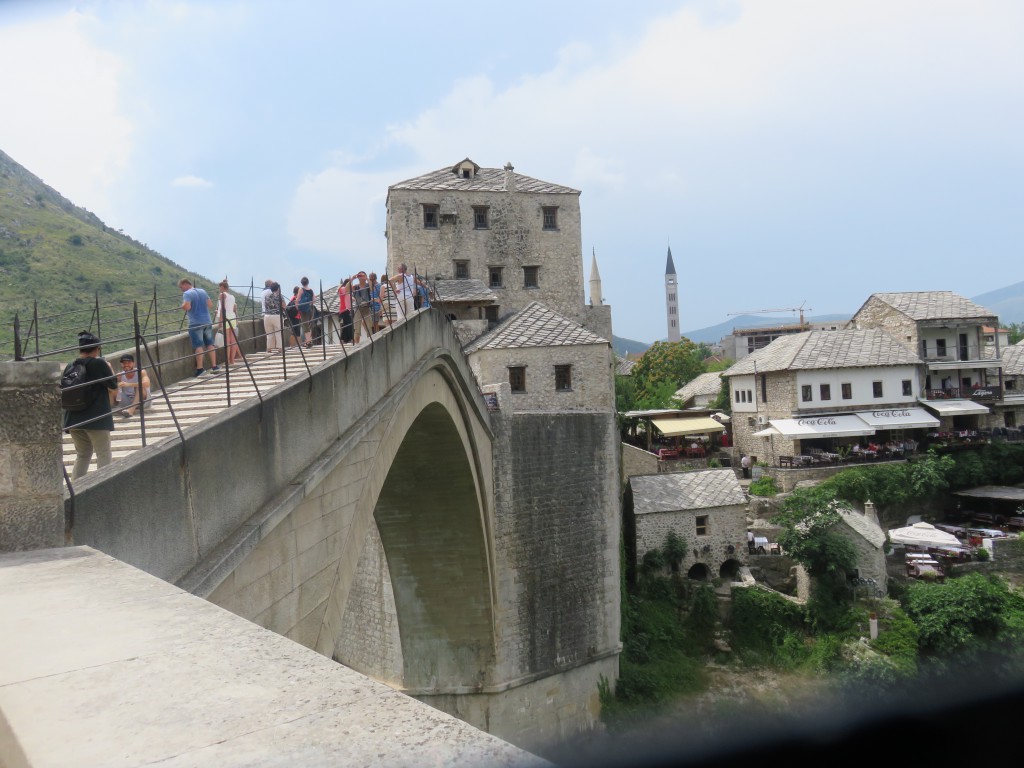 Mostar ( Bridge) in Mostar. It was blown in half during the war and rebuilt a few years ago. See the video to watch men dive from it.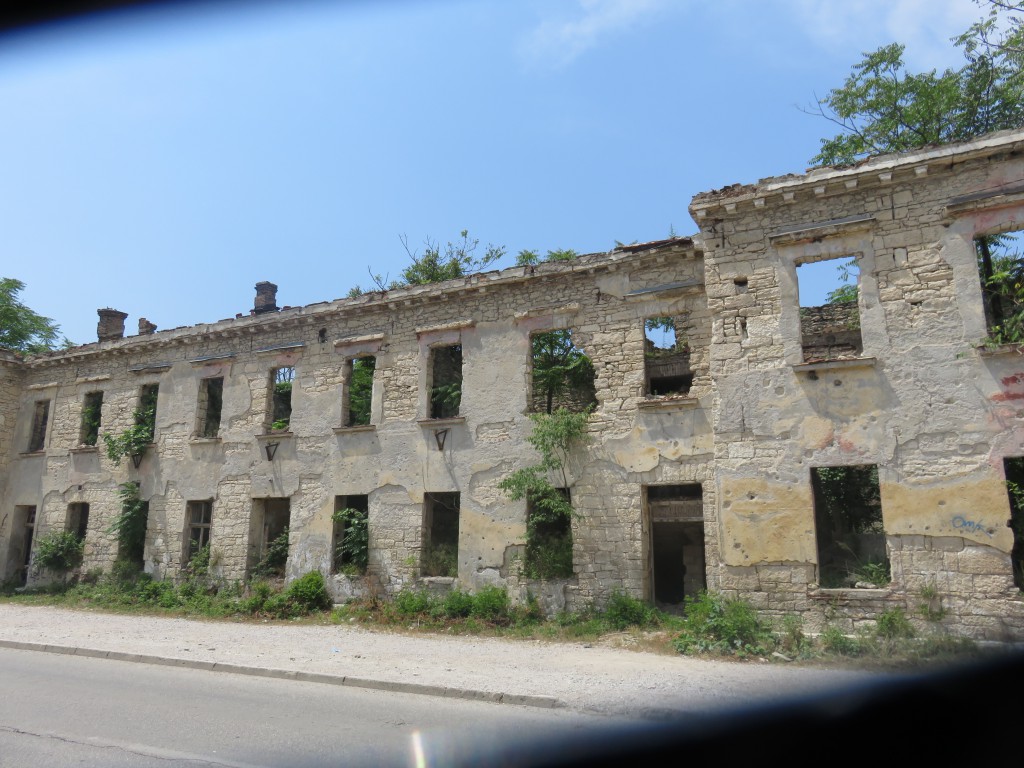 Bombed Buildings In Mostar.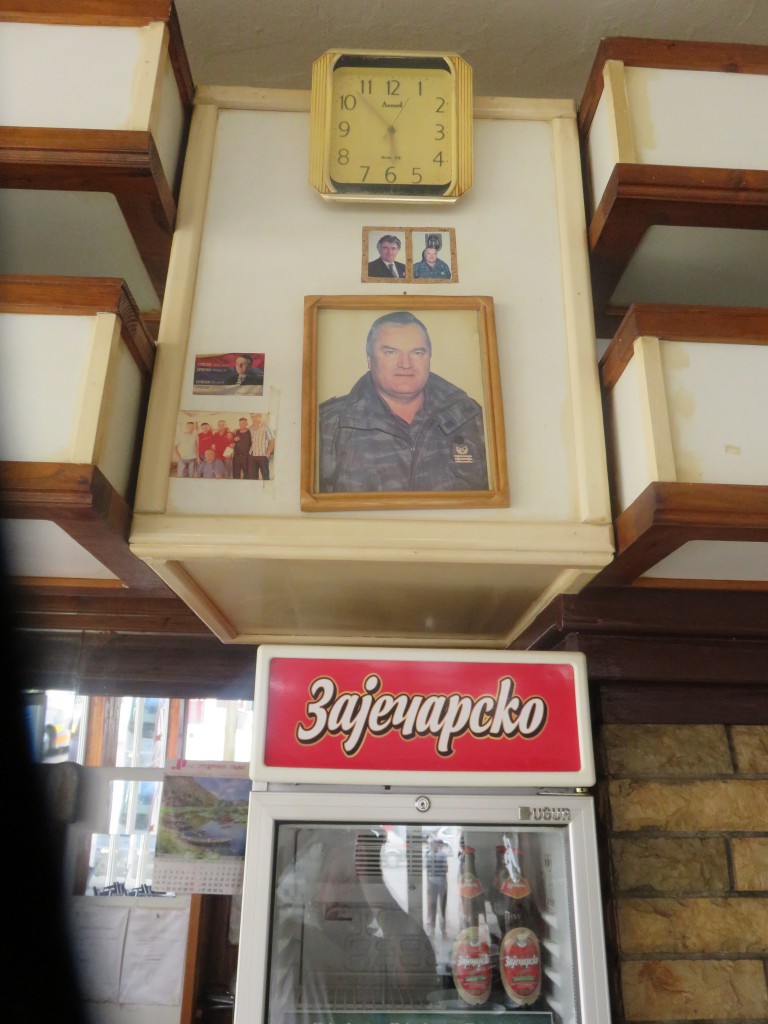 Shrine To Slobodan Milošević in a Republika Srpska bus station. Republika  Srpska consists of t Serbian controlled areas of Bosnia. For now, a tense peace exists.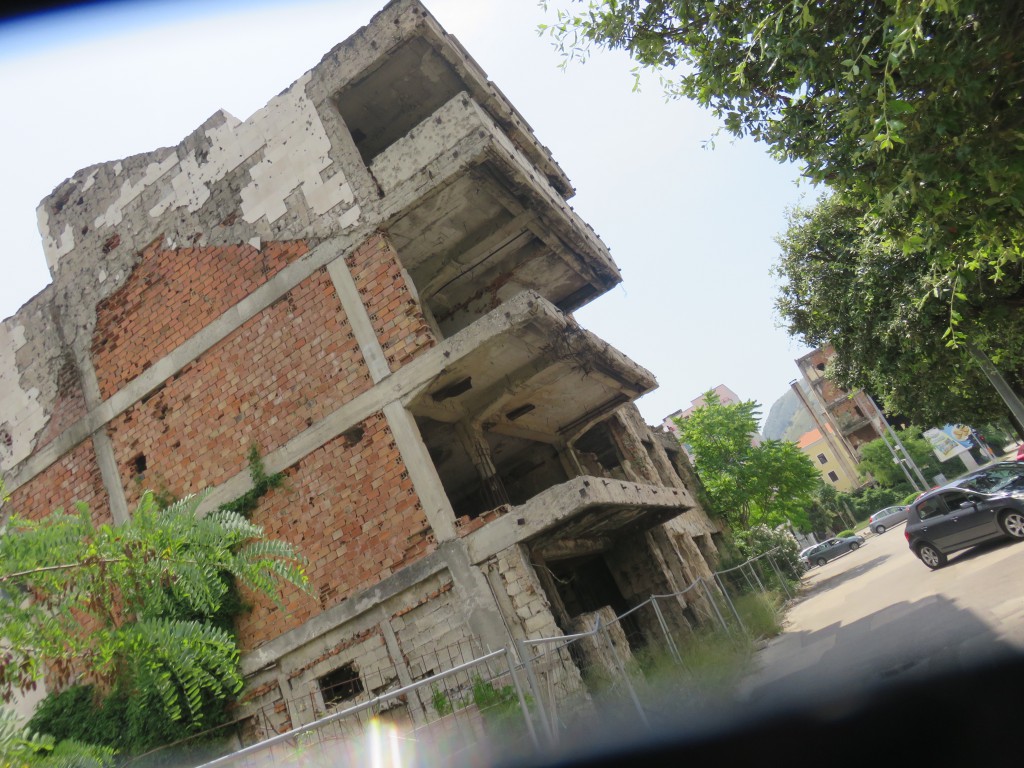 Destruction Everywhere.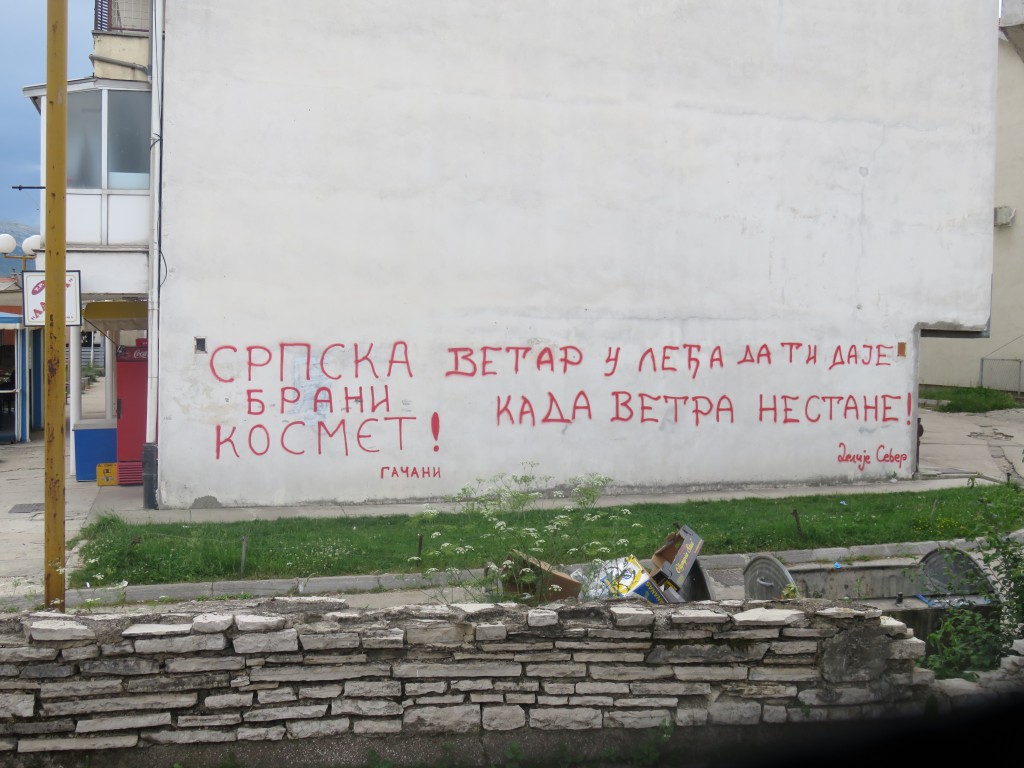 Kosovo is Serbian !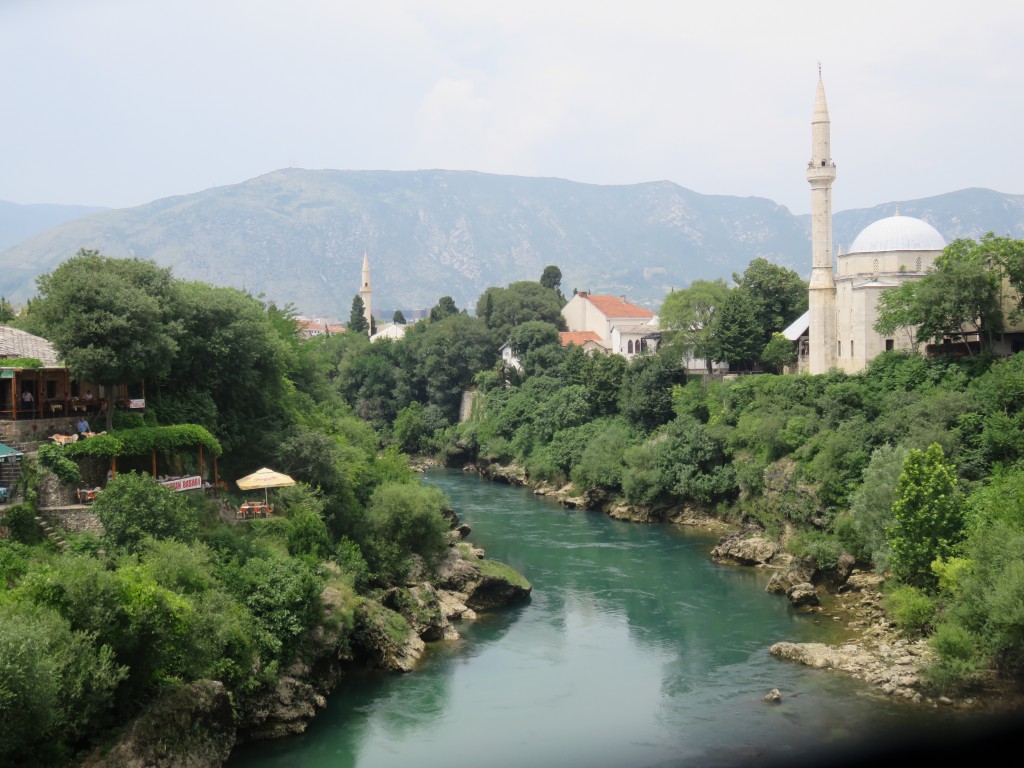 A Peaceful Summer Day in Mostar. The temperature was about 38 C ( 101 F).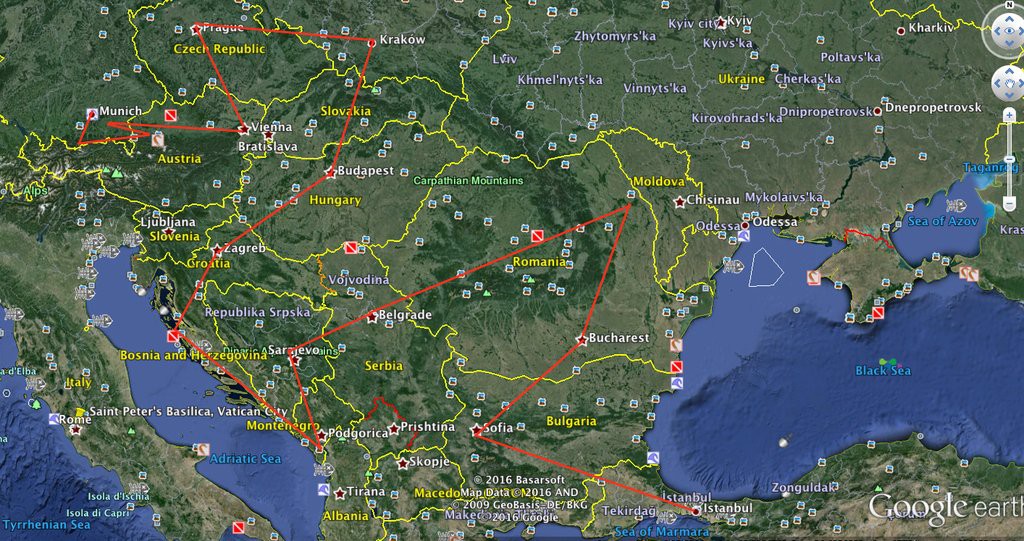 This evening TotalAdventure departs Miami, flying to Munich via London. From Bavaria we go by train through Austria,Czech Republic,Poland,Slovakia, the Carpathian Mountains in Romania , the Balkans in Bulgaria, Bosnia,Serbia,Croatia and Montenegro, arriving in Turkey by ship.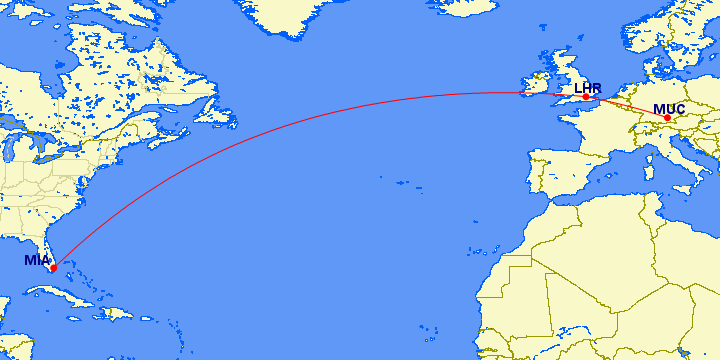 Tonight's Route.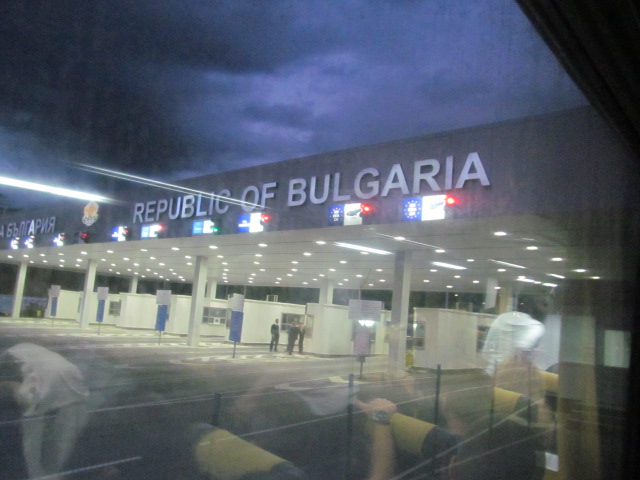 It is seven hours from Belgrade to Sofia by bus, plus the clocks go ahead one hour. Leaving Belgrade at Noon , we were in Sofia in time for dinner. Bulgaria is only the last 90 minutes of the trip.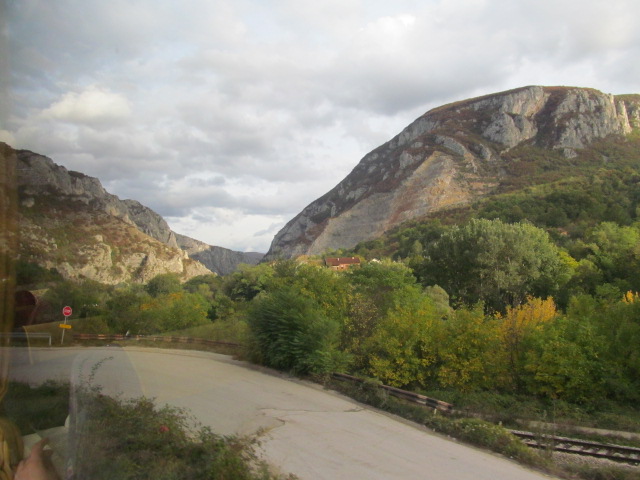 THe countryside of Southeastern Serbia is beautiful but somewhat dangerous as there is unexploded ordnance left over from bombing raids in the late 90s.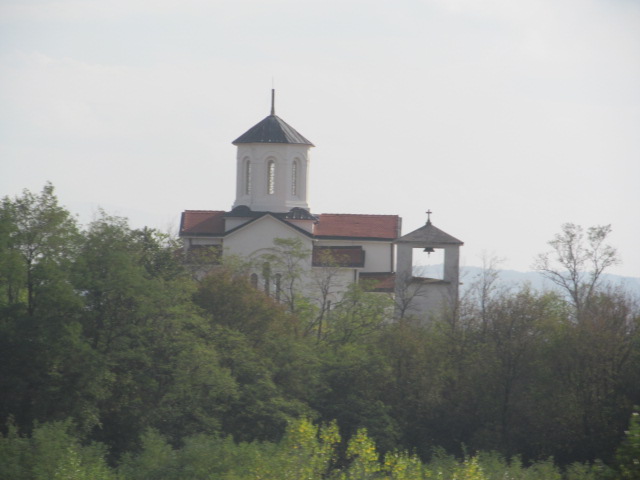 Every town has several churches.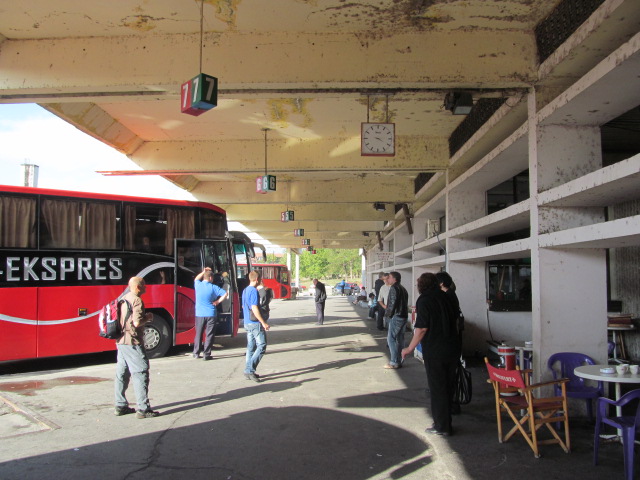 We changed buses at the Niš bus station which was heavily damaged by American bombs in 1999.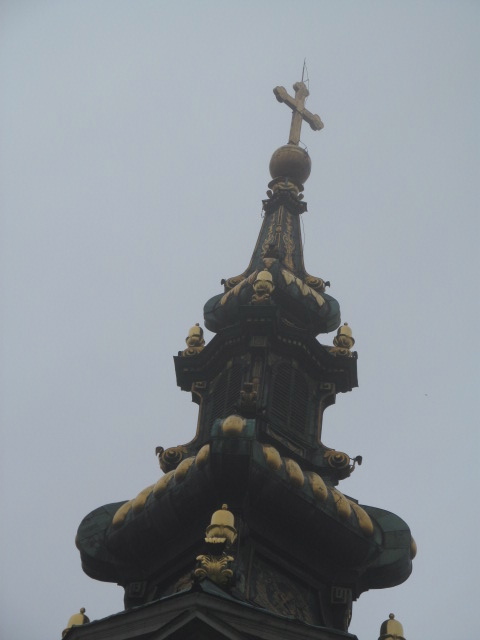 Normally sunny Belgrade was socked in with rain and fog today. Still, the city is always great for an extended walking tour. Above, the steeple of the Belgrade Cathedral.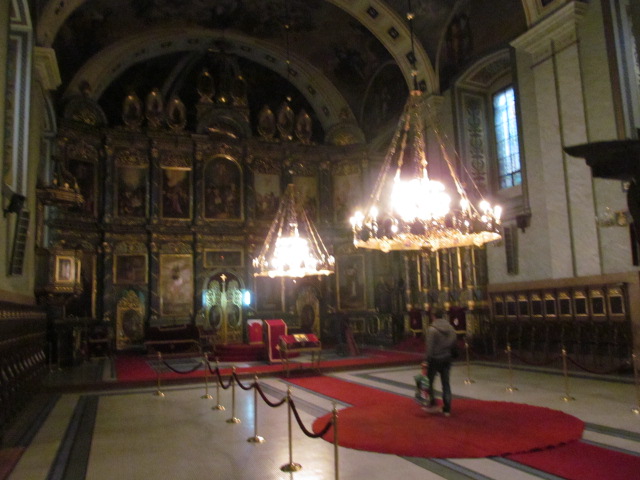 Orthodox Churches have no pews. They are the closest to Old Christianity. After taking this photo I was told that photography is forbidden.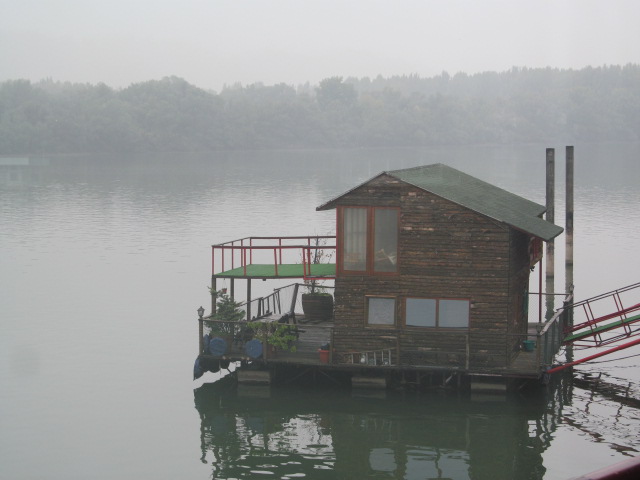 A house on the Sava River.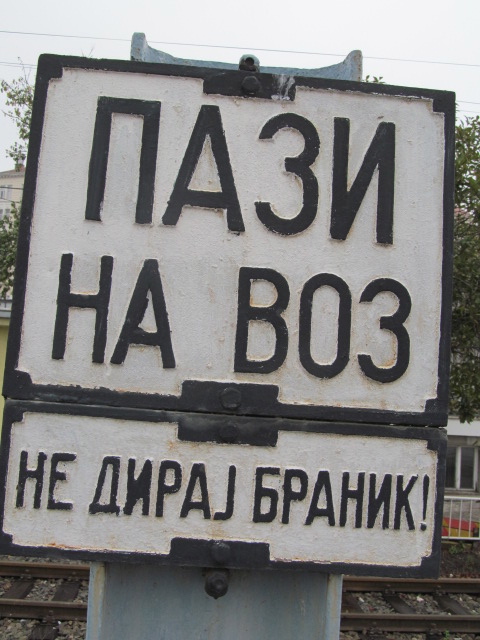 Railroad Crossing.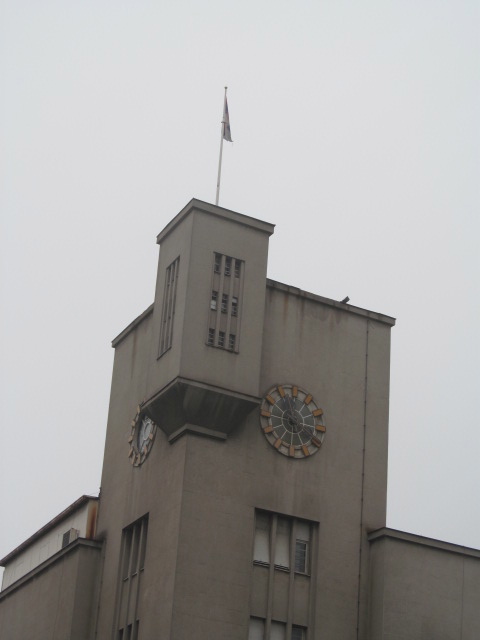 Stalinist Architecture – or Titoist. From there , it was on to Kalemegdan Castle .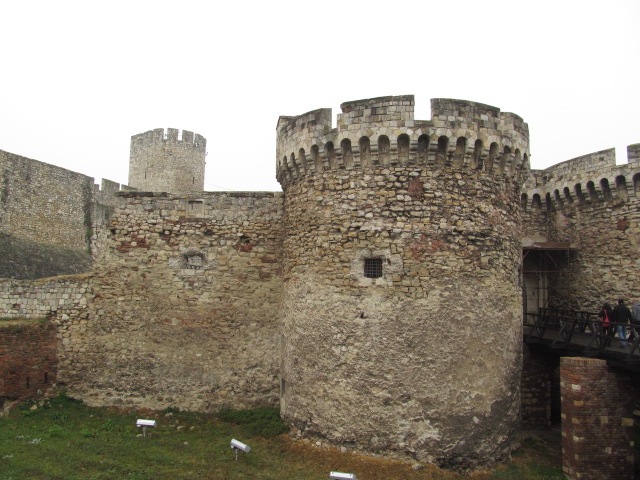 Kalemegdan Castle overlooks the confluence of the Danube and Sava Rivers – the most important trade and military corridor in the Balkans. It is also where the Military Museum is located.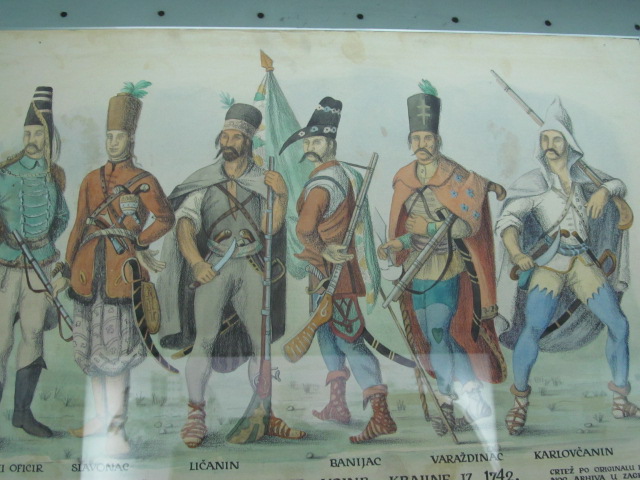 Serbia has been at war for almost all of its' 1000 years of history.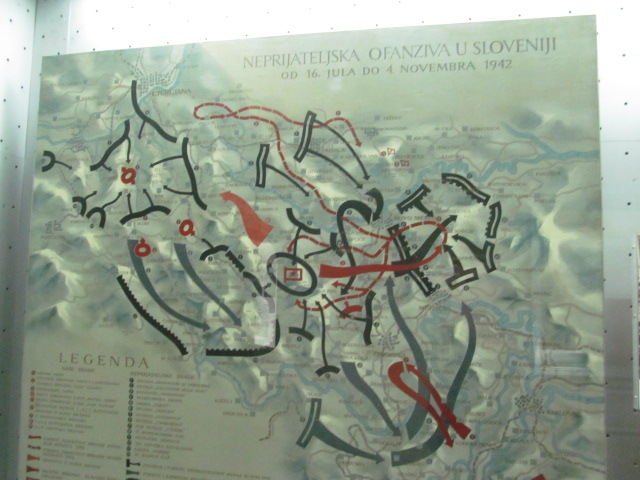 World War II was unimaginably brutal.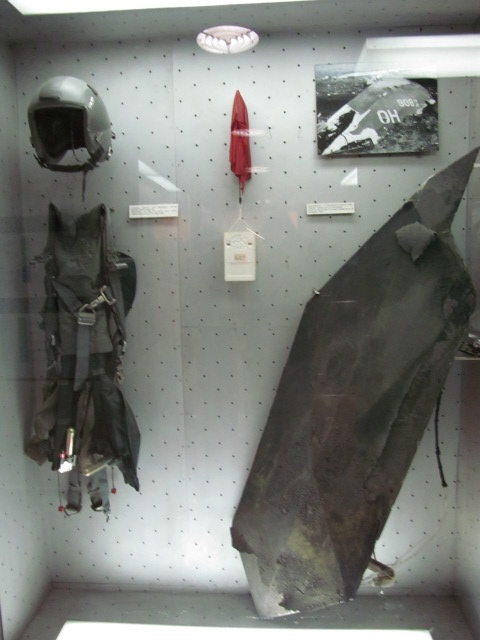 In May , 1999 a $ 2 Billion US Stealth Bomber was shot down during the Kosovo War – just outside Belgrade. The pilot forgot to put on the "invisible switch".China ( their Embassy was bombed by the same plane) then bought the wreckage from local farmers and now have a Stealth Bomber of their own.The Serbians are extremely friendly to Americans considering the rather recent hostilities.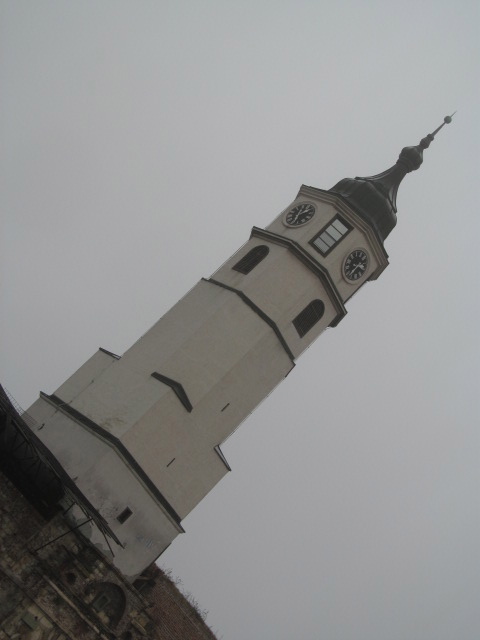 Entrance to the Main Castle.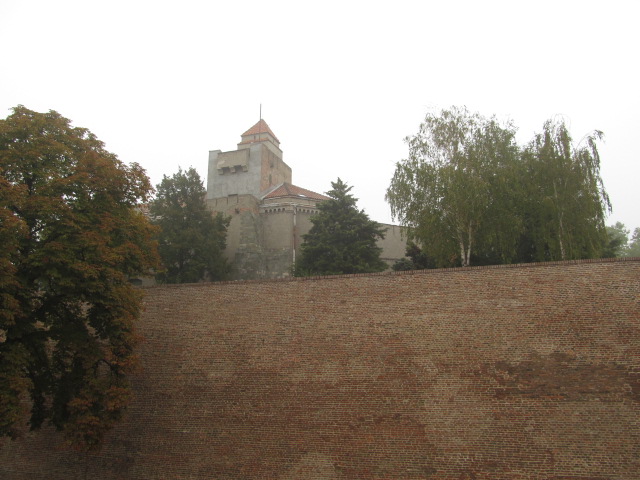 Kalemegdan Castle from below.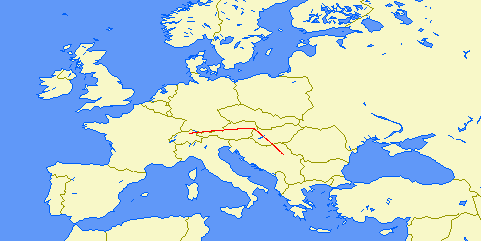 After the ATTA convention in Lucerne, ArcticTropic flew from Zurich to Belgrade via Vienna .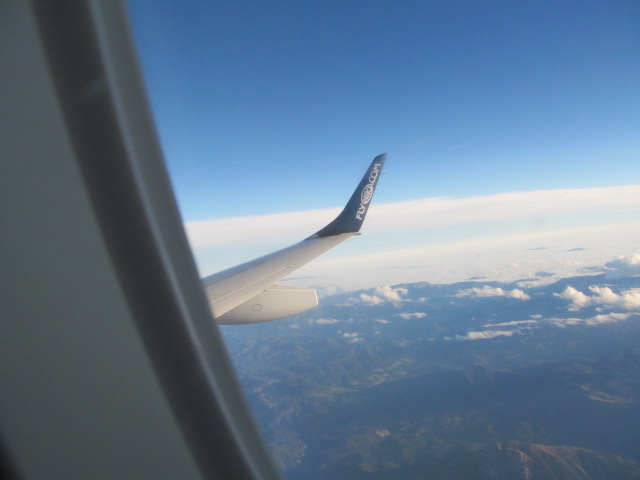 Over Alpine Austria.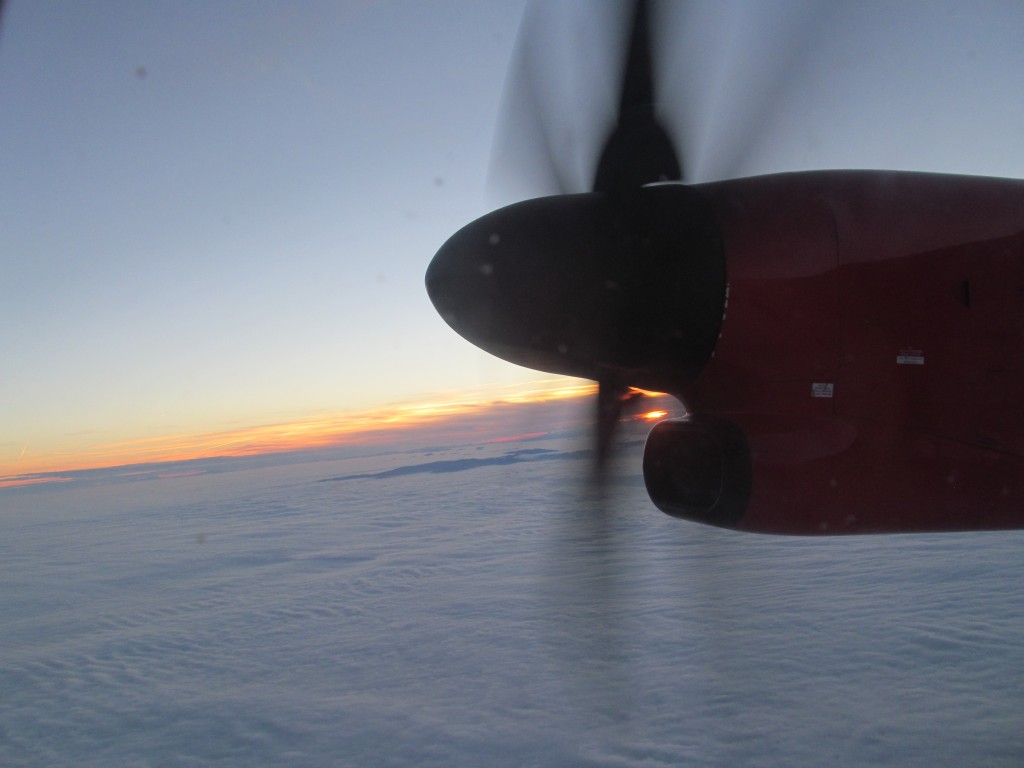 On the Dash 8 from Vienna to Belgrade. An extremely hard landing !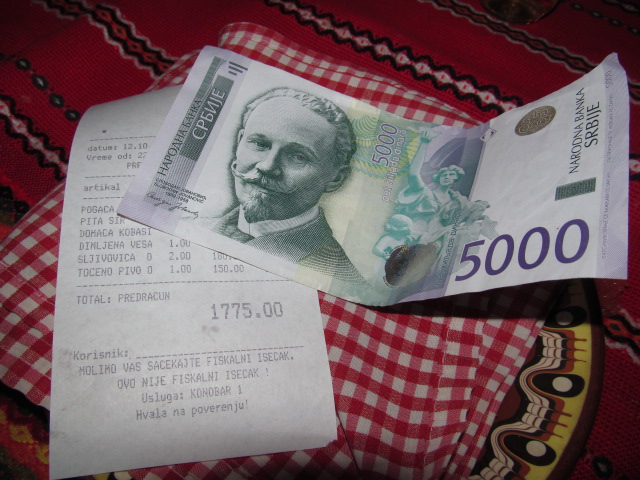 On a dark rainy night, it was great to have an excellent Serbian meal for a little more than the cost of a cup of coffee in Switzerland.