Posts labeled with Country
' Montenegro'
Video Highlights – Germany – Austria – CzechRepublic – Poland – Slovakia – Hungary- Romania and on to Montenegro.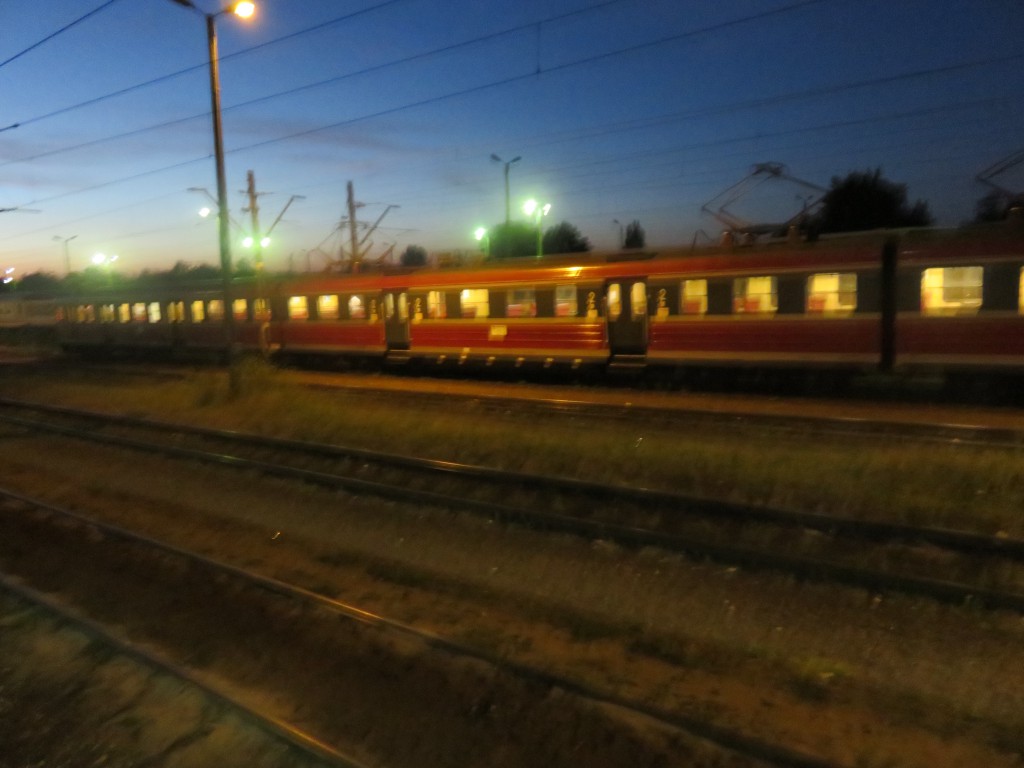 Nightfall in Krakow Poland.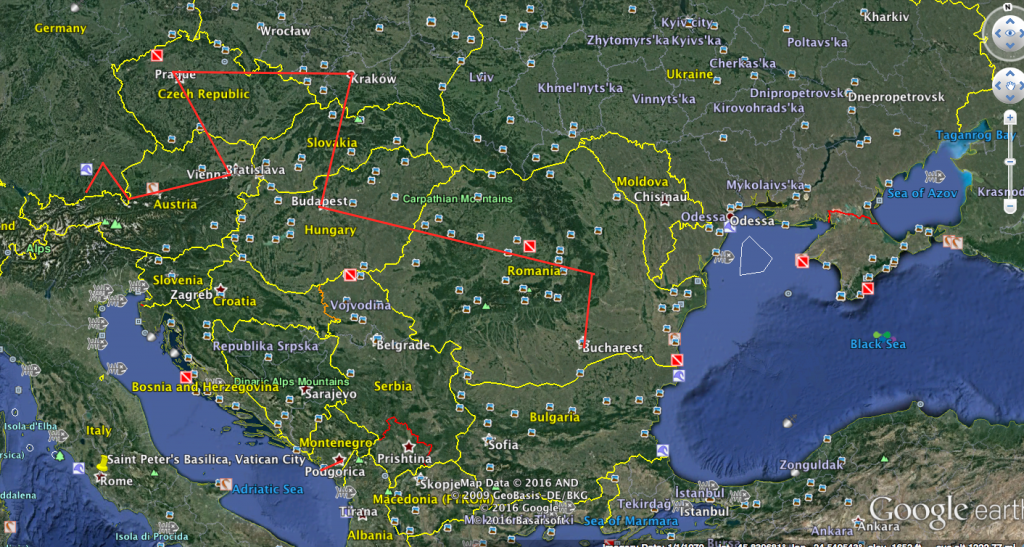 The Route Travelled by Train.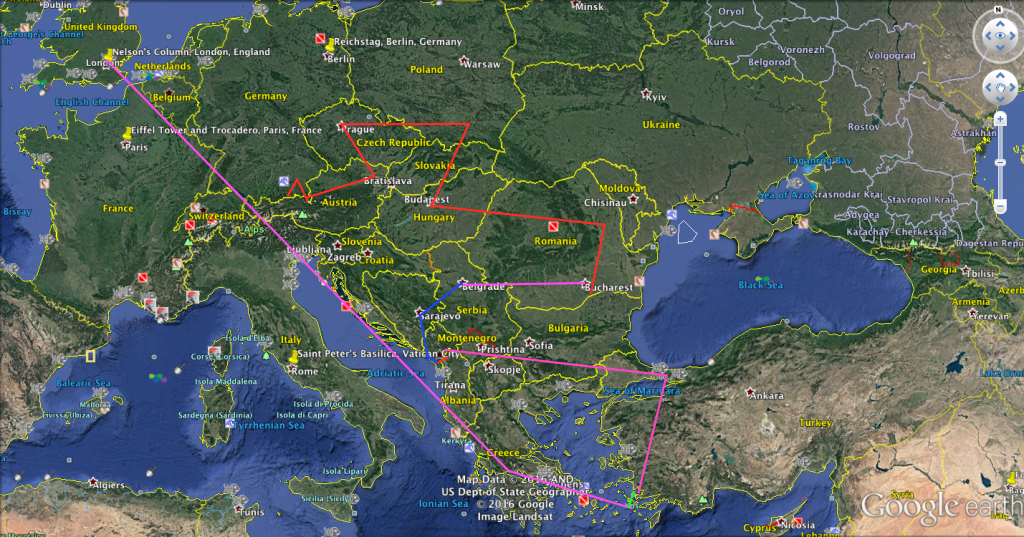 Red For Train. Pink For Plane. Blue For Road. Green For Boat.
One of the world's newer nations, Montenegro declared independence from Serbia in 2006. Montenegro escaped the vicious wars that  tore apart and destroyed most of the other Yugoslav Republics. TotalAdventure entered by bus from Mostar,Bosnia on Sunday night, June 26th. On Monday we hired a local driver ( 65 Euro) to take us to Bar – where we took the last leg of our Eurail trip – about one hour to the capital city,Podgorica.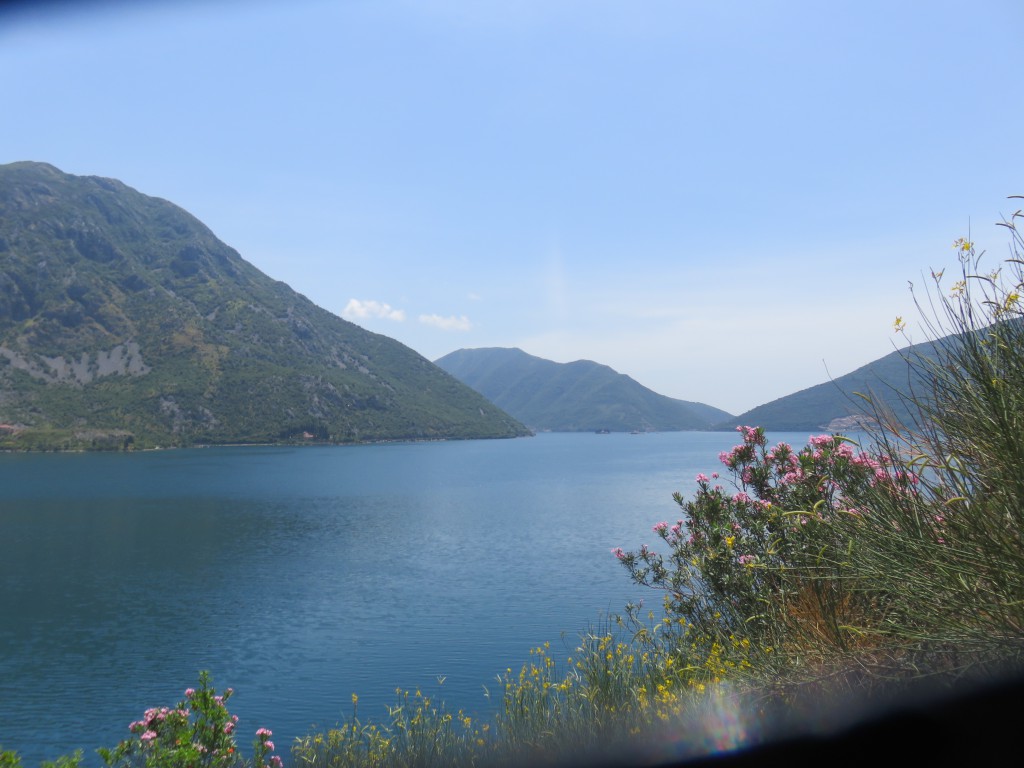 The Bay of Kotor is a Fjord coming in from theAdriatic Sea.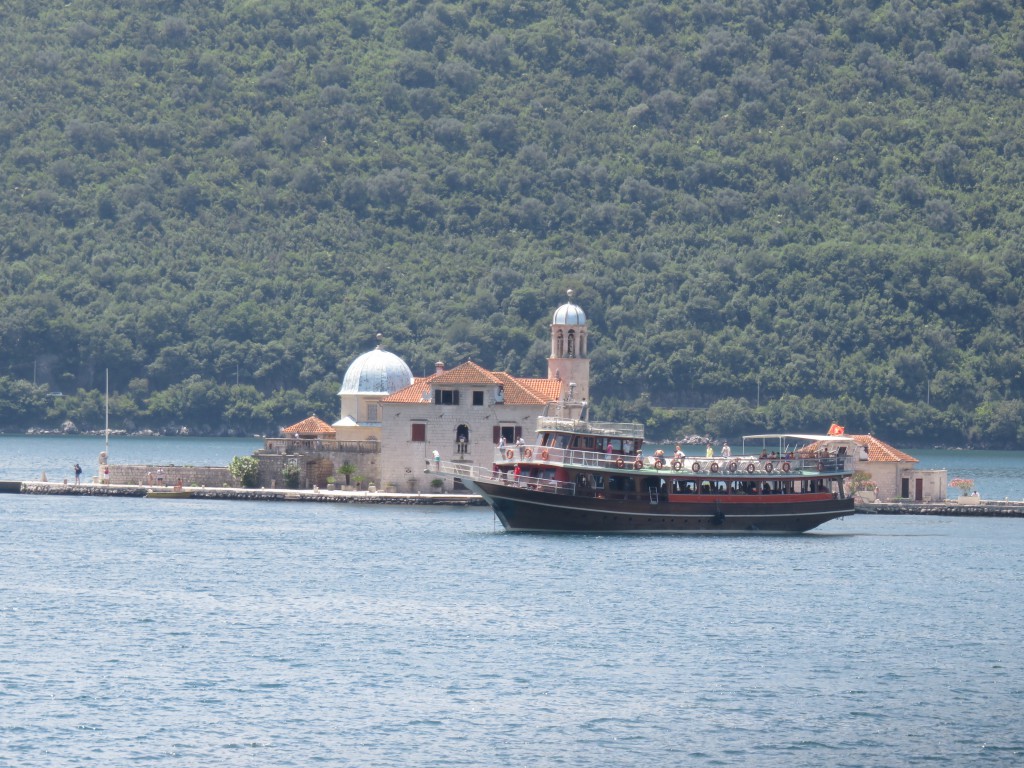 Islands with churches dot the Bay. Montenegro is primarily Serbian Orthodox.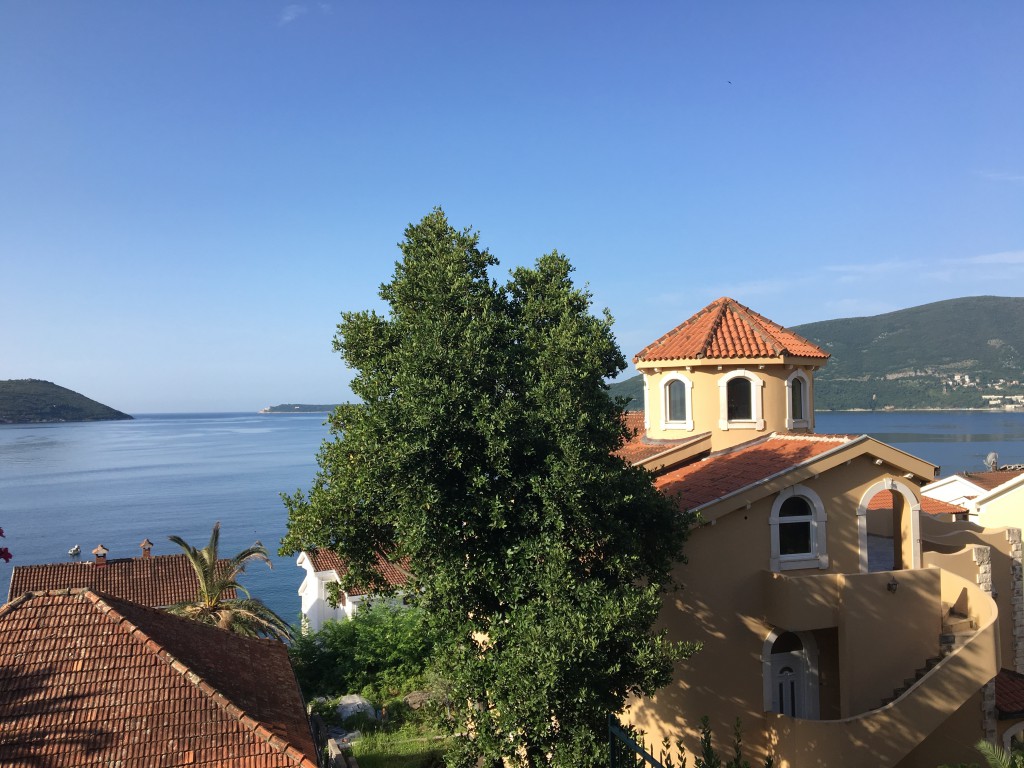 Herceg Novi ,near Croatia and Bosnia , is beautiful and more isolated from tourist crowds to the South.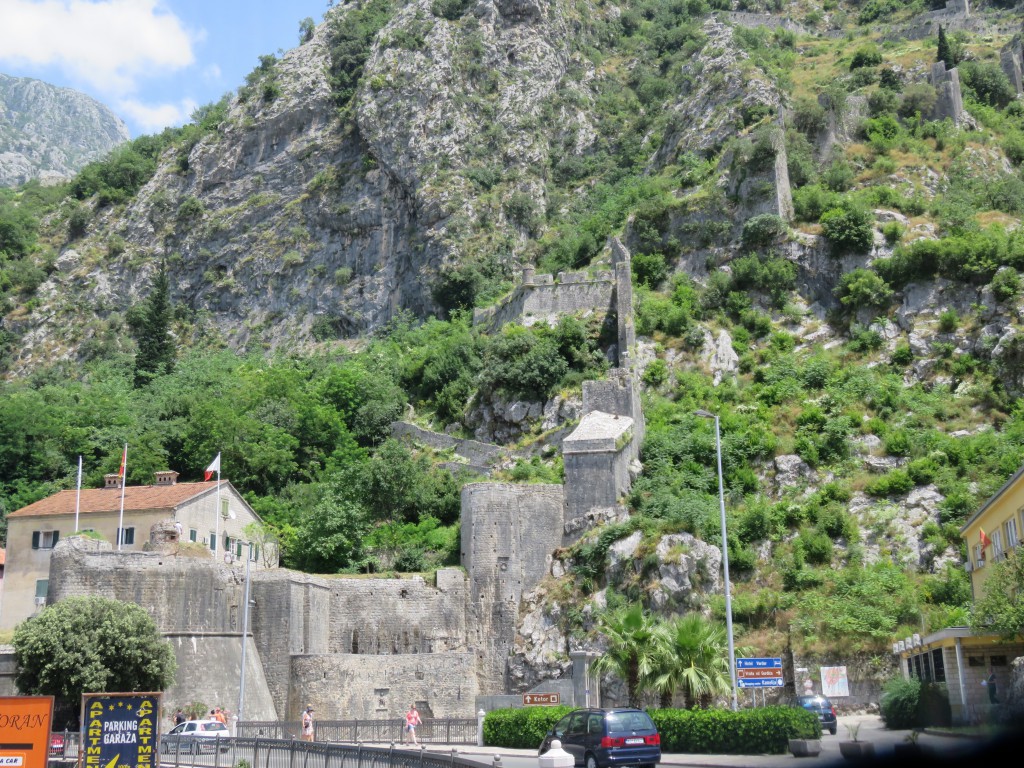 Medieval Ruins in Kotor Town.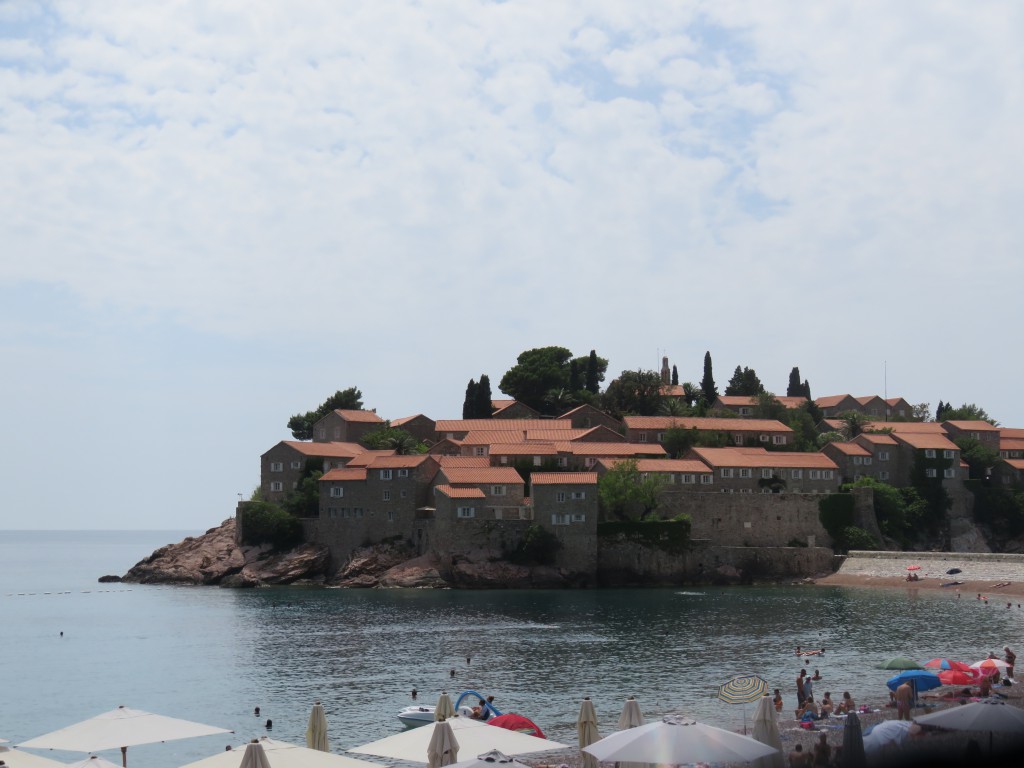 Stevi Stefan – for Serbia's Elite !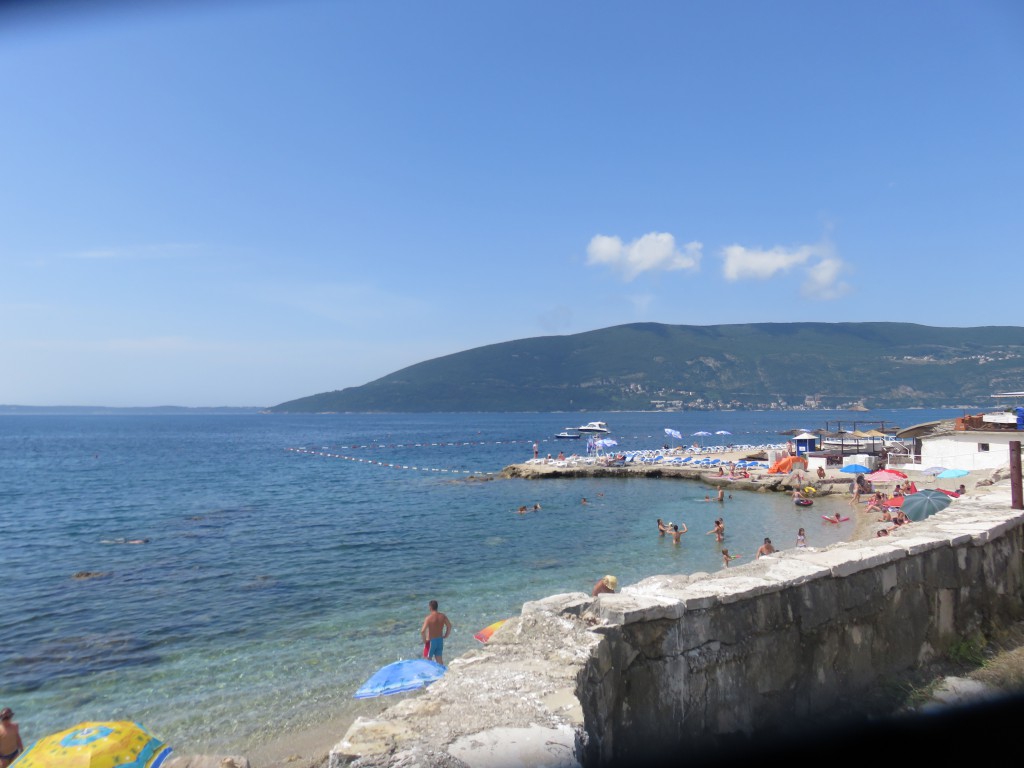 Herceg Novi.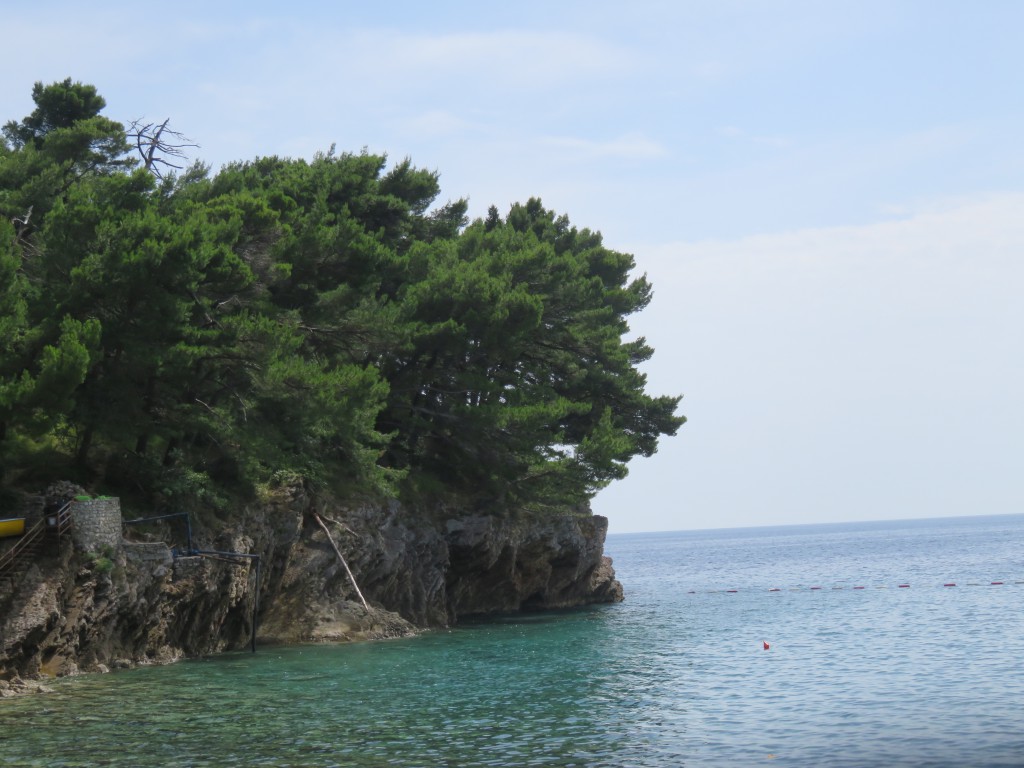 Adriatic Coastline. About 50 miles north of Albania.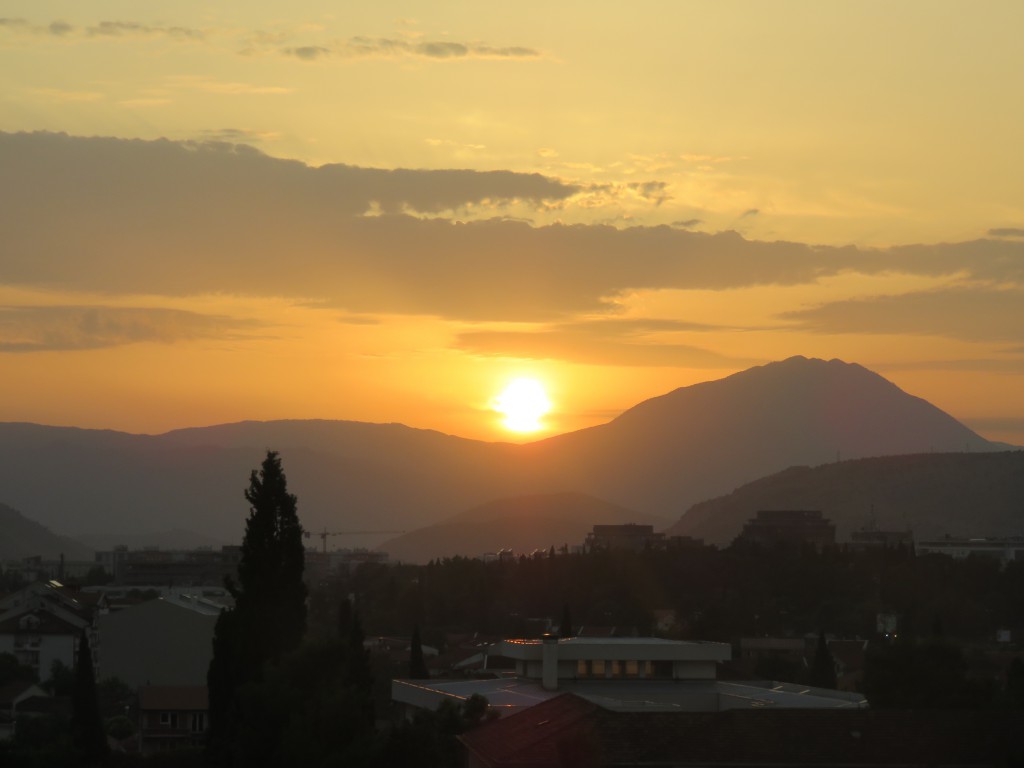 Sunset over the capital city of Podgorica – known as Titograd in Titoist times.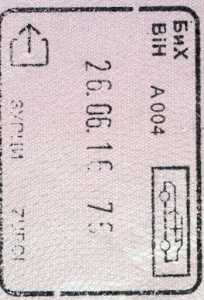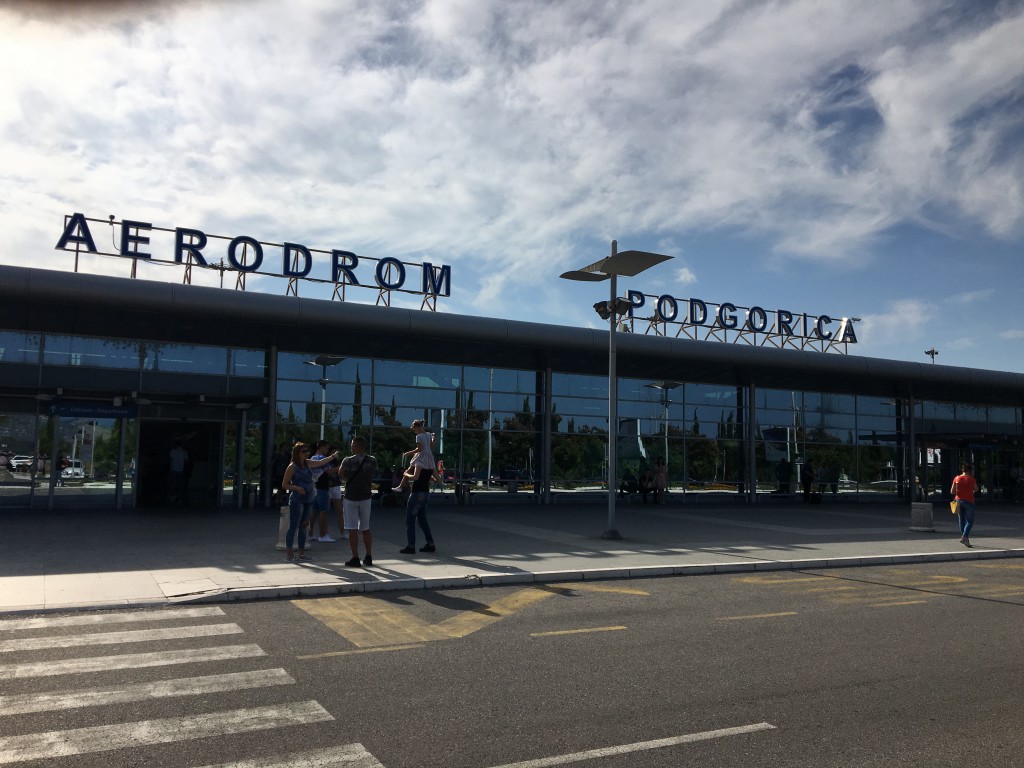 Our land based  journeys now behind us, it was time to move on for the final phase of of our journey – Turkey. We arrived at sleepy TGD about an hour before the flight.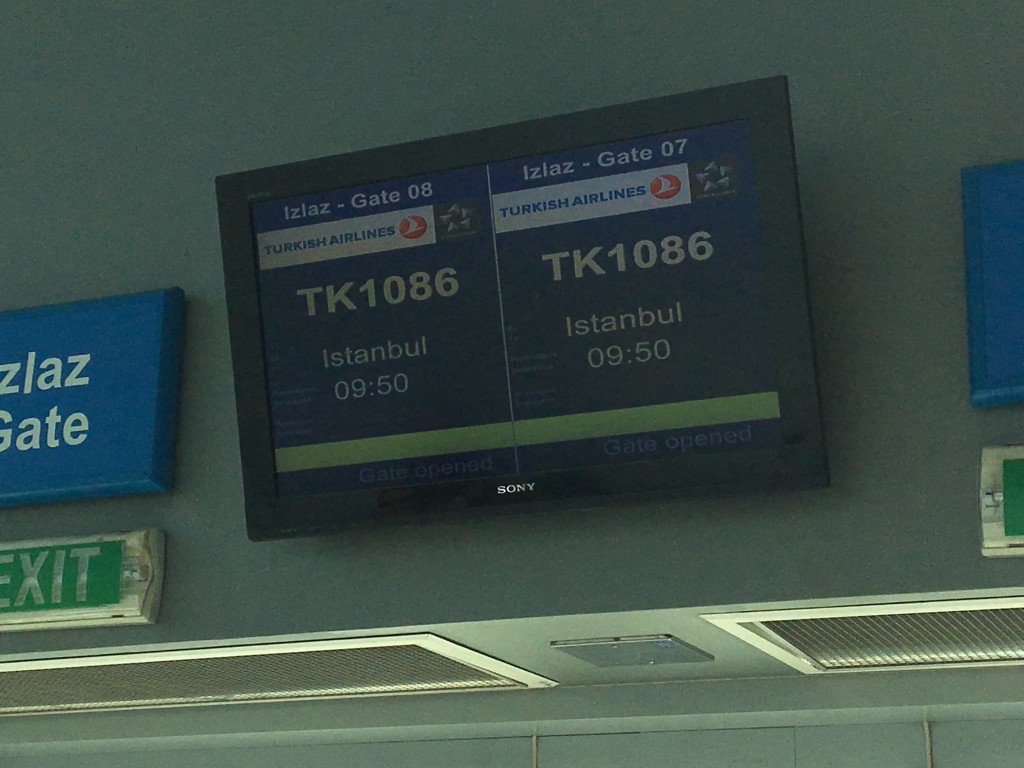 Unfortunately June 28th was to be another bloody ISIS attack – this time at Istanbul's Ataturk Airport, one of the busiest in the world. TotalAdventure landed about 12:30 PM , passed passport and visa control and then transferred to the domestic terminal to board our 90 minute flight to Bodrum. The attack took place about 8 hours later – not in the part of the airport we transited, but killing 41 people.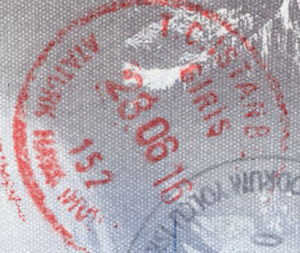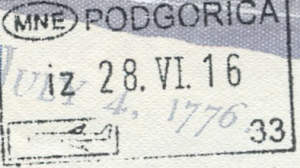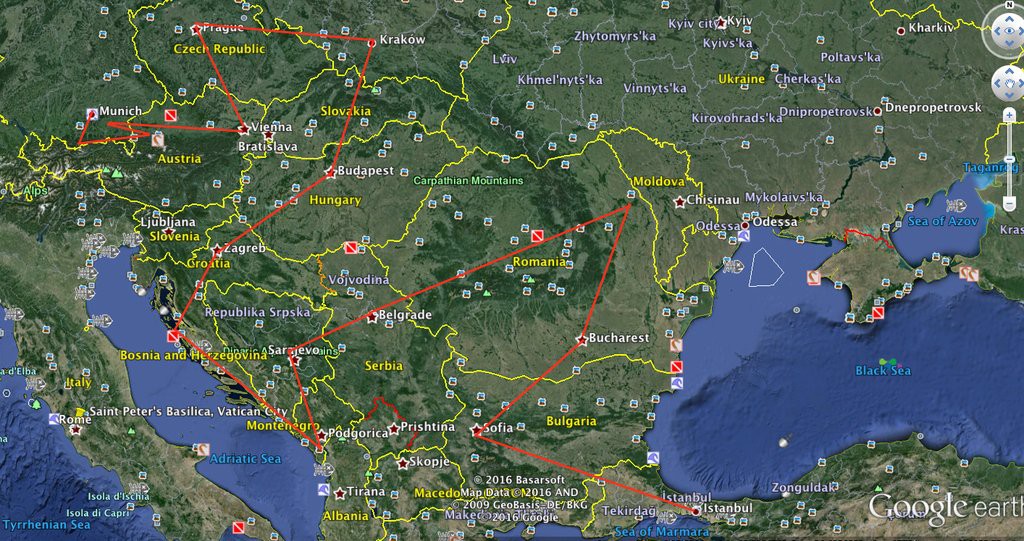 This evening TotalAdventure departs Miami, flying to Munich via London. From Bavaria we go by train through Austria,Czech Republic,Poland,Slovakia, the Carpathian Mountains in Romania , the Balkans in Bulgaria, Bosnia,Serbia,Croatia and Montenegro, arriving in Turkey by ship.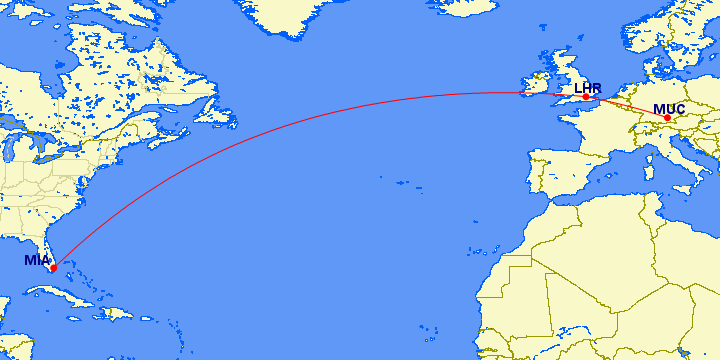 Tonight's Route.