Archive for the
'Snorkeling'

Category

It's not easy being an adventurous spirit but living confined to the city, so today, October 8th, 2021, I am starting my 3 days snorkelling-intensive trip in the Galapagos Islands with a tailored-made itinerary.

I visit the islands as much as I can, but each new occasion makes me feel like I'm a privileged alien who is on a mission to discover an entirely new world, not ruled under the normal laws of biology.

This time, I have coordinated my hotel stays, meals, and snorkelling tours with Andean Travel Company. The rest of the adventure is up to me, so here we go!
Yesterday I arrived and took the afternoon at leisure to explore Santa Cruz island's amazing white coral beaches where flocks of iguanas defiantly stare at you and block the way. The world's only marine iguana is endemic to these islands.
I'm staying in a hostel in the middle of the bustling, colourful town of Puerto Ayora, one of the three urban centres of the archipelago. I would very much prefer this whole place to be inhabited, but people have been driven to these islands by the promise of economic success for decades now.
I was picked up by my guide and we walked a couple of blocks towards the dock. We embarked on a speedboat to Seymour Island.
I was provided all the necessary equipment and went directly to business (after listening to the guide's directions). My very first sight was a group of whitetip reef sharks cruising between the low basaltic cliffs below me. I did not expect that my first animal observation would be this quick and thrilling!.
Colourful fish such as the king angelfish, boxfish, and parrotfish swam around, and I got lost in thought admiring them. A strange sound brought me back to reality. It was as if small missiles were being shot… It was the sound of blue-footed boobies and pelicans plunge-diving at enormous speeds to catch fish!
These daily snorkelling tours provide lunch, and I'm grateful for that, as it is a very energy-intensive activity.
In my second swim of the day, I spotted one of my favourite marine animals, the black-botched ray. It looked so elegant with its perfectly aerodynamic platform and majestic in its cyclic underwater flight. I also hoped to see a scalloped hammerhead shark, but they are difficult to find, so let's see what happens tomorrow.
Today, October 9th, 2021, I'm heading to one of Galapagos' most iconic landmarks. Pinnacle Rock on Bartolomé Island. Located northeast of Santa Cruz island, 2 hours away in a boat, this is an immense spearheaded obelisk rising from the ocean. We disembarked on the appropriately named Golden Beach, and from there I started swimming into a shallow cove full of precious coral formations and reef fish.
During my time inside the cove, however, my mind was obsessed with swimming around the massive Pinnacle Rock itself. We got there in due time, along with the rest of the group and the guide. (No matter how good of a swimmer you are, when snorkelling always stay close to your group!)
At the underwater intersection where the sea bottom becomes a cliff, I found spectacular lava formations, where reef and Tiger sharks were accommodated inside natural galleries. Swimming ahead, I found medium-sized sea lions who adventured so close to my face that I actually got a bit scared. I tried to make as much eye contact as possible with them, and it's a tender sensation that I will never forget.
To finish off this day perfectly, we spotted the endangered Galapagos penguin standing on some rocks above the water. An Antarctic bird in these warm waters is certainly an unexpected sight, but they are one of the best examples of the unique animal adaptations happening on these islands.
Day 3! I cannot believe that today is the last of my snorkelling trip. We navigated northwest to Santa Fé Island. The area destined for snorkelling was well-protected from open sea currents, so my first thought was that this might be a smart choice for beginners. These calm, shallower waters, however, delivered generously.
Fluorescent blue chin parrotfishes, yellowtail surgeonfishes, and pufferfishes swam around the turquoise waters, and sea lions made me close company again. I really felt as if these boys knew that I was on a mission, and decided to escort me to the right place. To the open waters where the scalloped hammerhead sharks finally decided to reveal themselves. What an amazing creature, a perfect example of the ambitious effects of evolution. Its distinctive, enormous head works as a sensor that has yet to be explained by science. I couldn't have asked for a better ending to this trip.
Thank you, Galapagos! May we be able to do enough to preserve your treasures!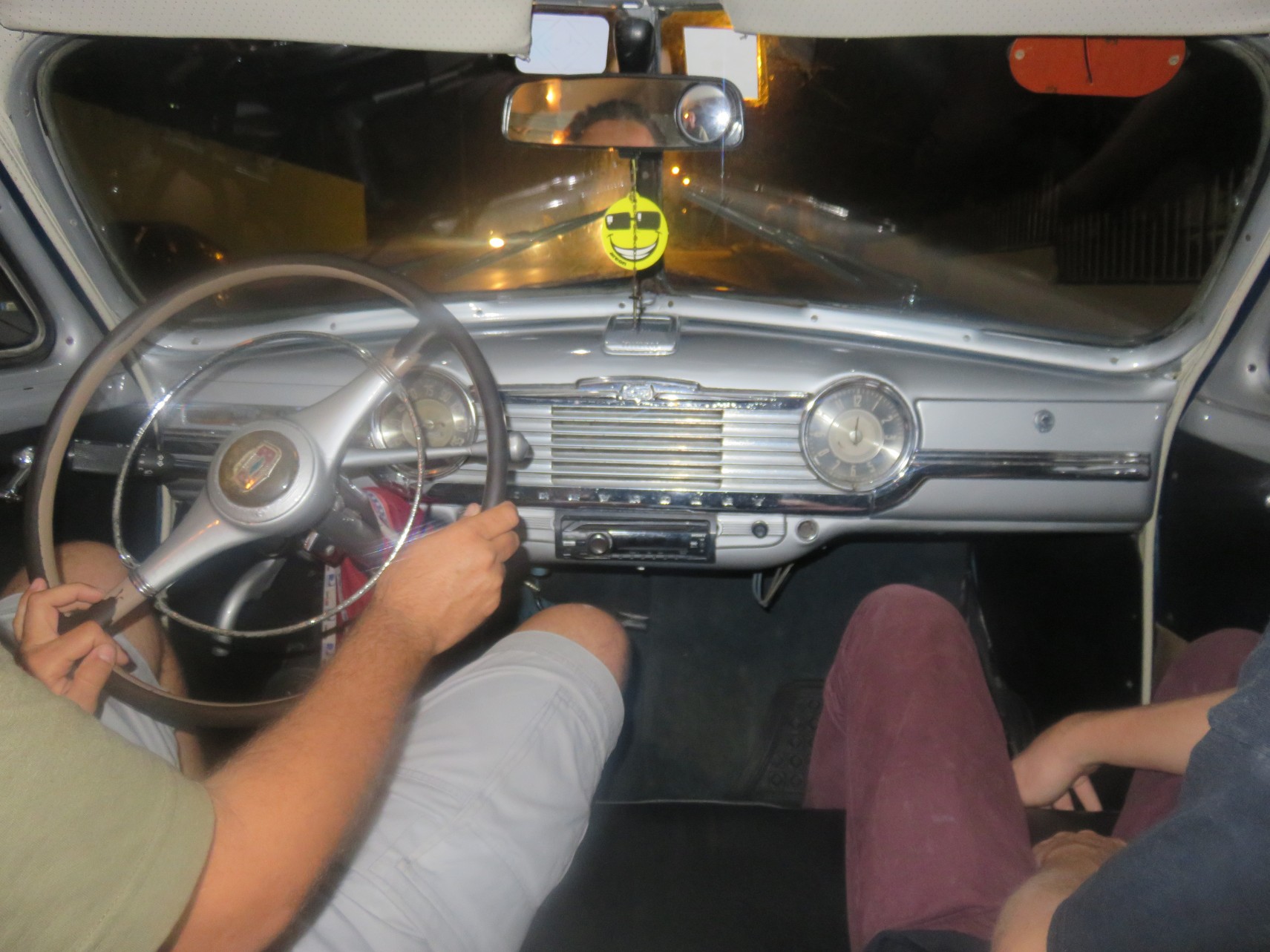 On January 12 TotalAdventure returned to Cuba – the first of a few explorations this year. The following posts provide a great visualization of a slowly transitioning Cuba.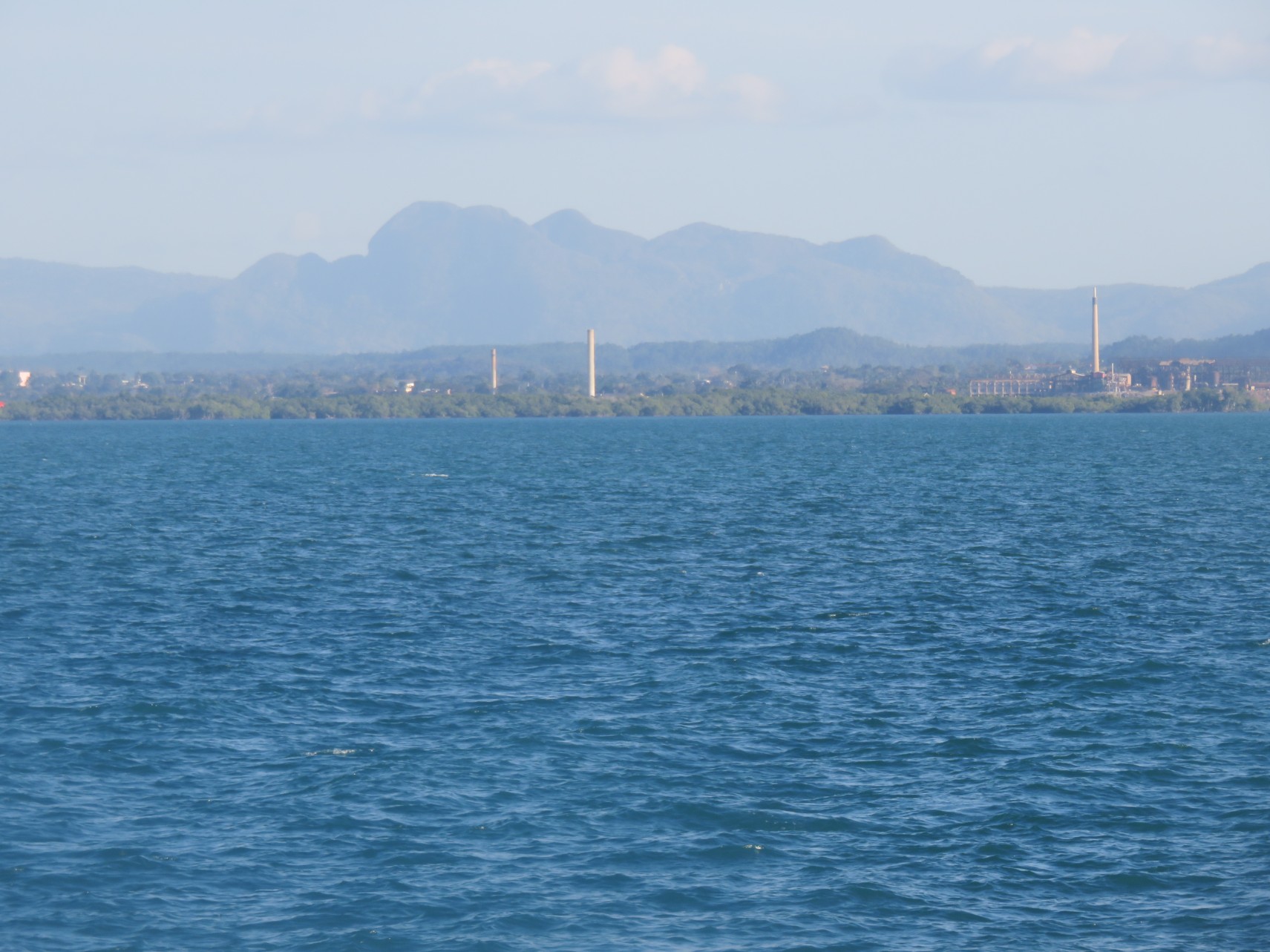 On Monday, January 16 ,TotalAdventure drove to Esenada Nombre de Dios on the Gulf of Mexico. Other than Mexico itself, it is the only place on the Gulf where one can actually see mountains – the limestone monoliths of Viñales about 30 miles distant.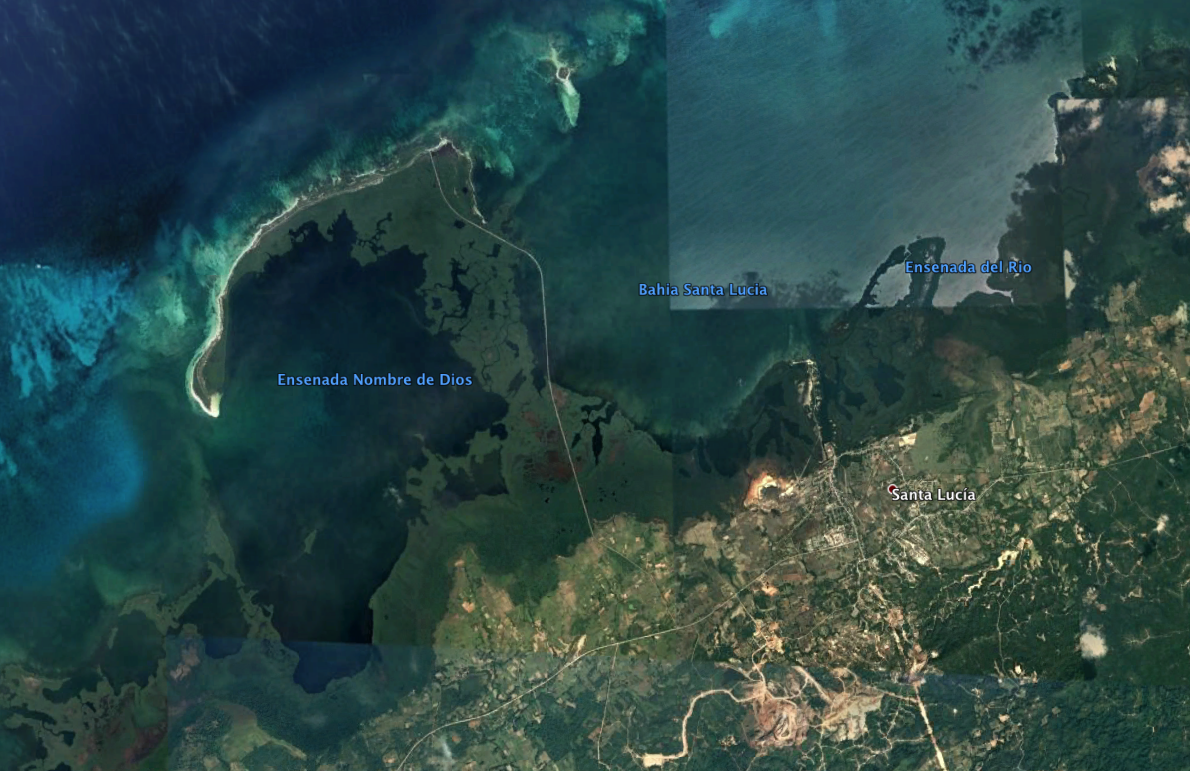 As the peninsula was only 30 miles away, we thought it would be a quick morning trip to explore's the area's possibility as an eco-resort ( not likely ) and a  snorkel swim. However, the roads were in serious need of repaving and turned out to be an all day excursion instead.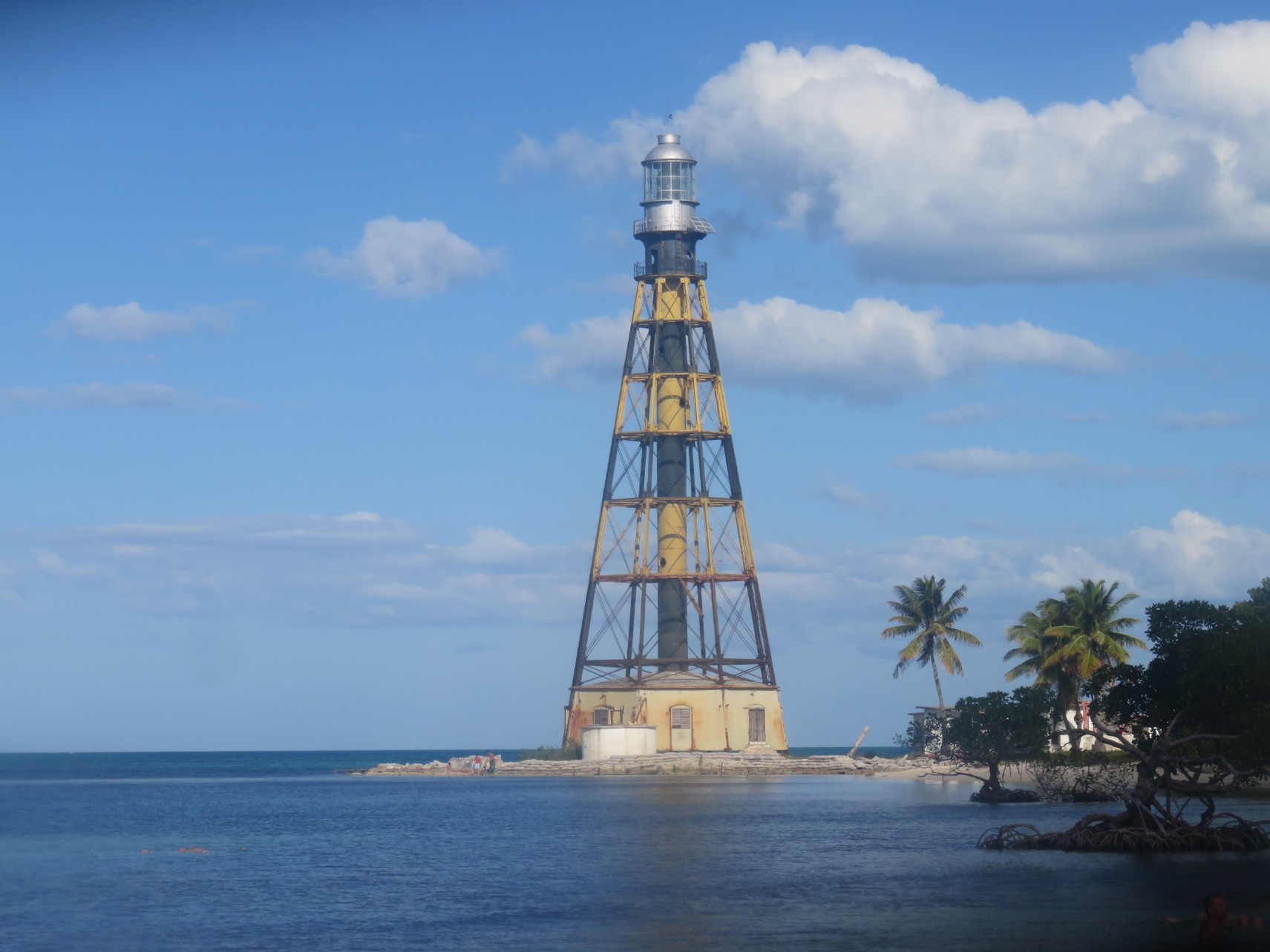 Iconic lighthouse, about half way between Florida and Mexico.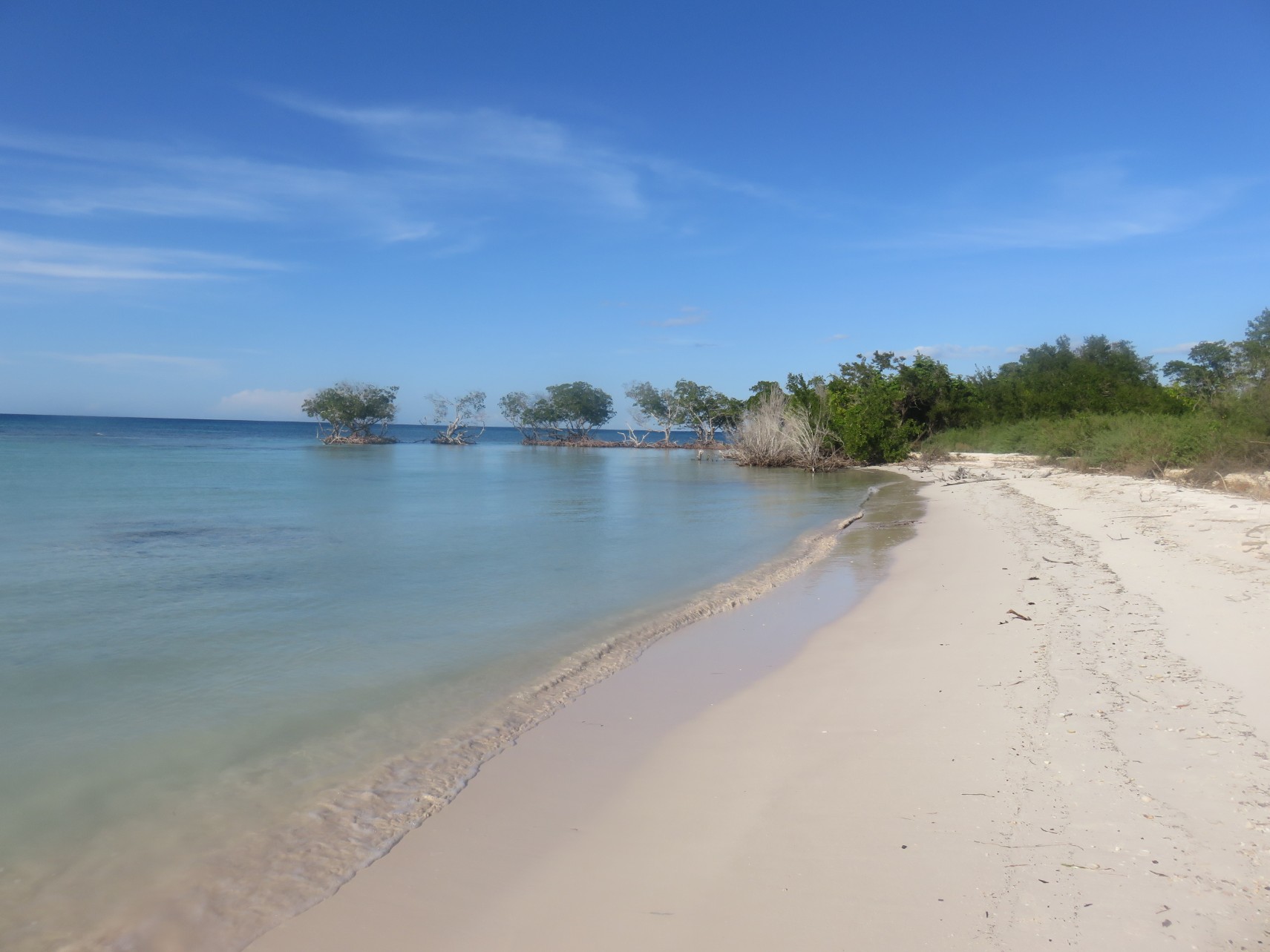 The Gulf beaches are clean and peaceful. TotalAdventure is exploring areas that might be good for an eco-resort – but the coral reef is not well developed in this area.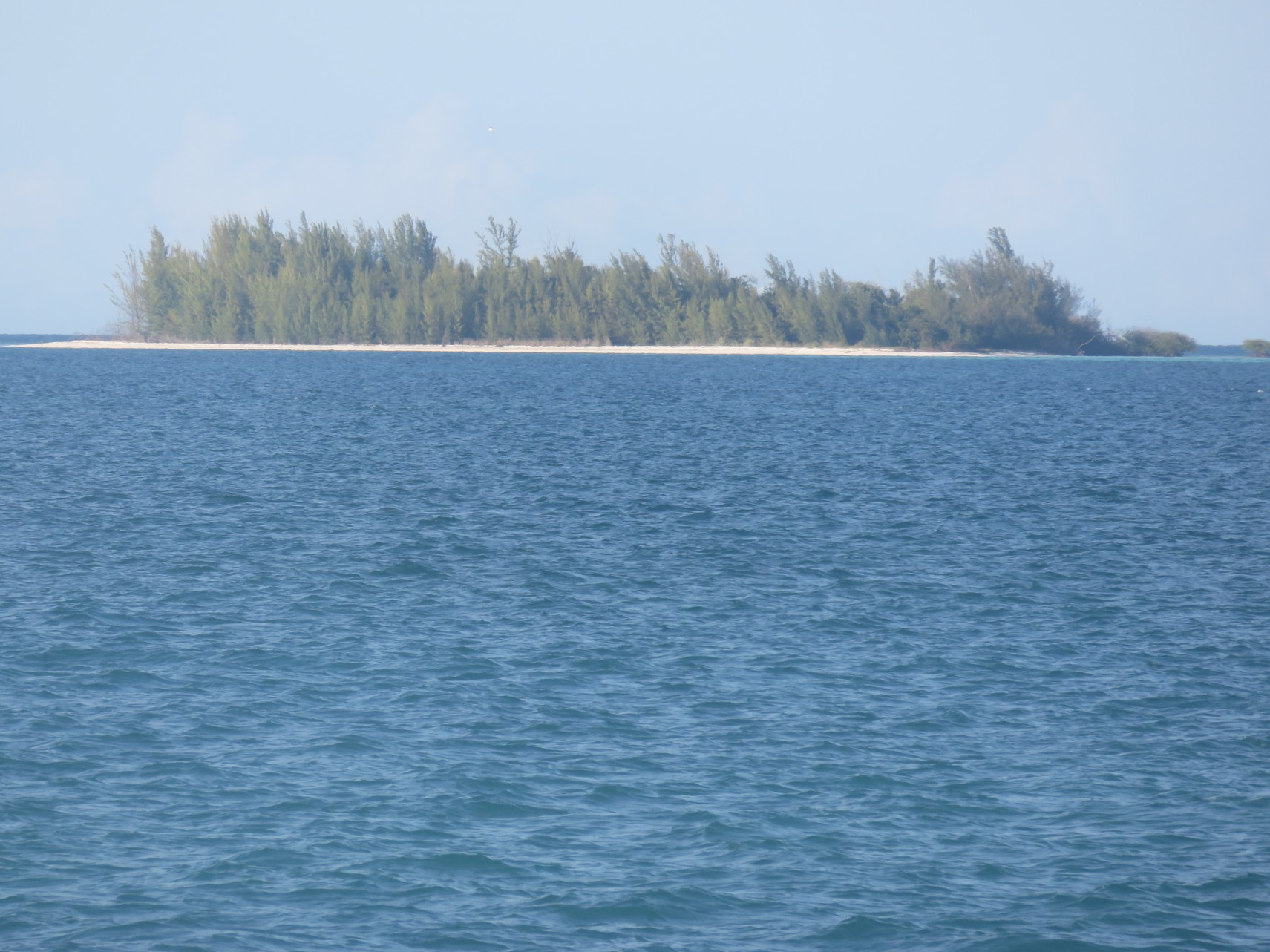 A deserted subtropic isle.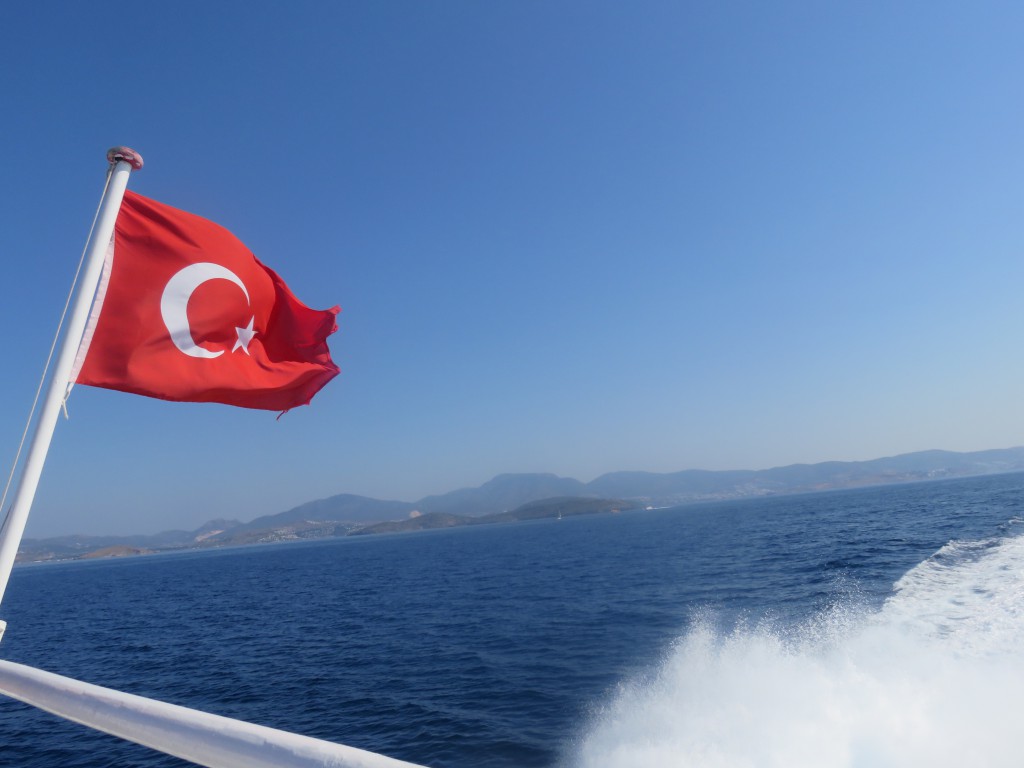 On July 2 at 7 AM we left our host's house in Bodrum to board a catamaran ferry to the Greek island of Kos, only 20 km across the channel. We looked back at  beautiful vibrant  Turkey, hoping  to return in the near future – to explore from Istanbul to the eastern provinces.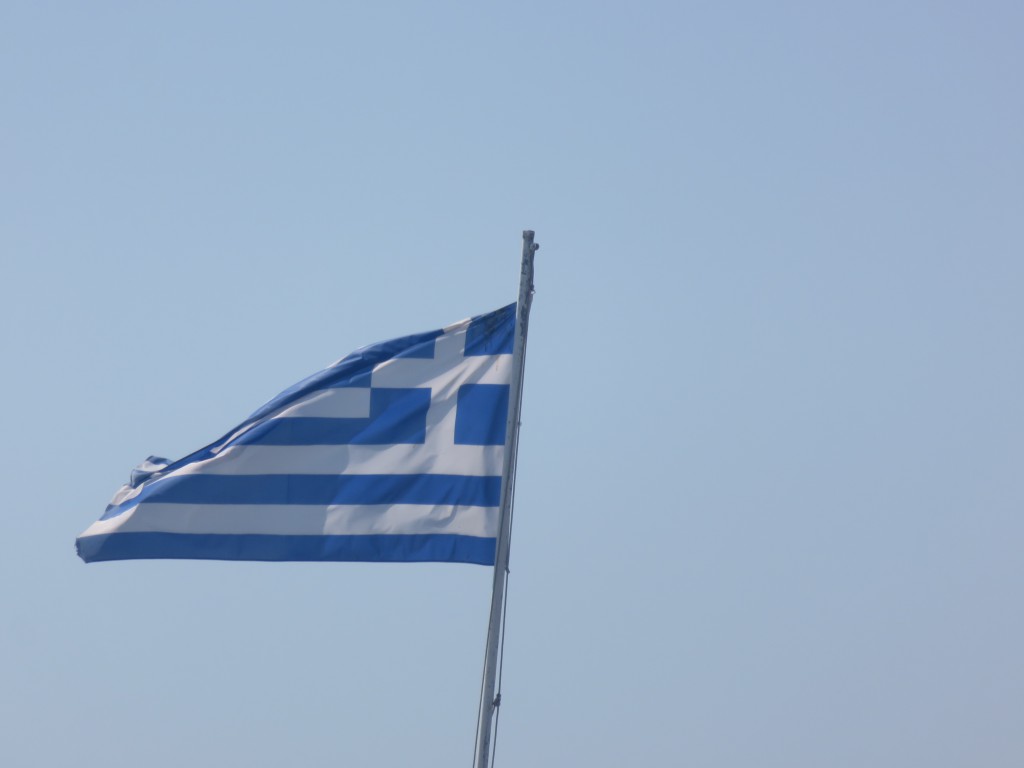 We arrived in port 20 minutes later. We spent nearly 40 minutes to get passports stamped, as we were re-entering the EU and Shengen. Afterwards a 50 km taxi ride to Kefalos .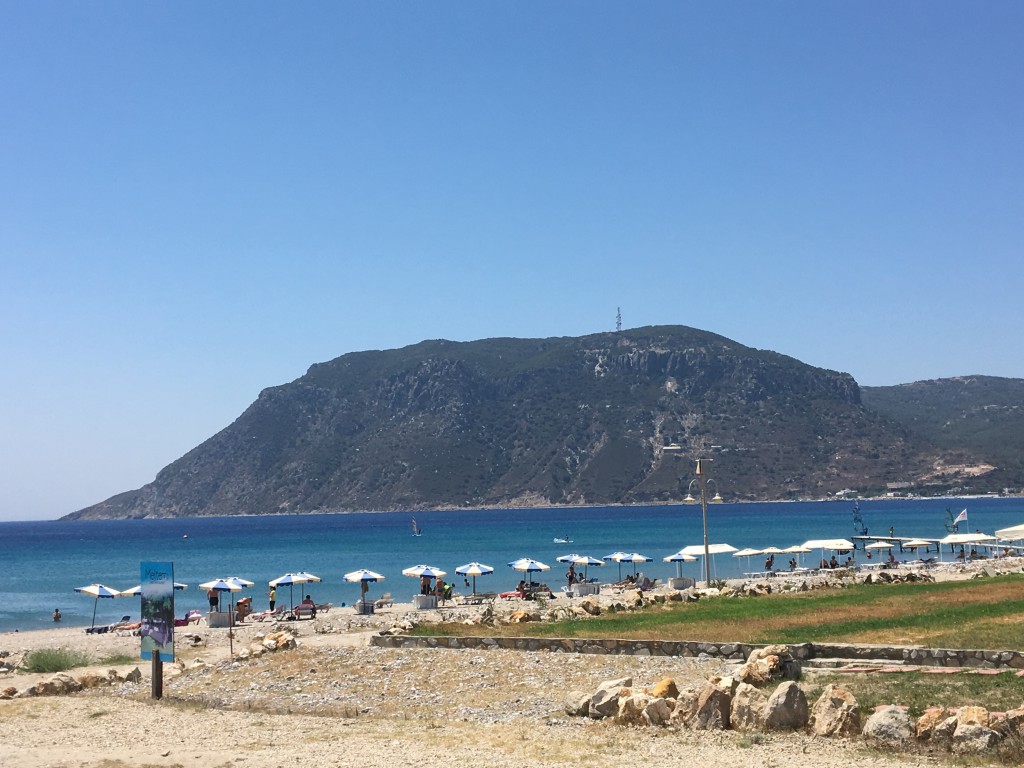 In Kefalos , we found a beachside Taverna where we ate excellent grilled squid, stored our stuff and went snorkeling.
The water was as clear as an aquarium.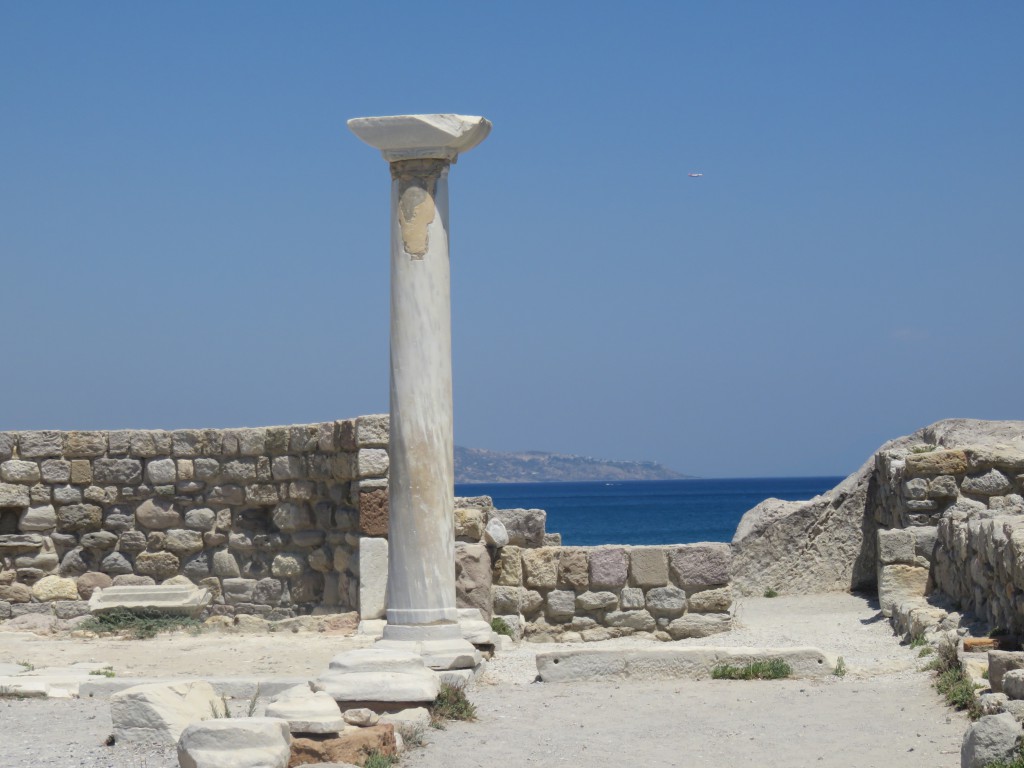 There were ruins right by the sea !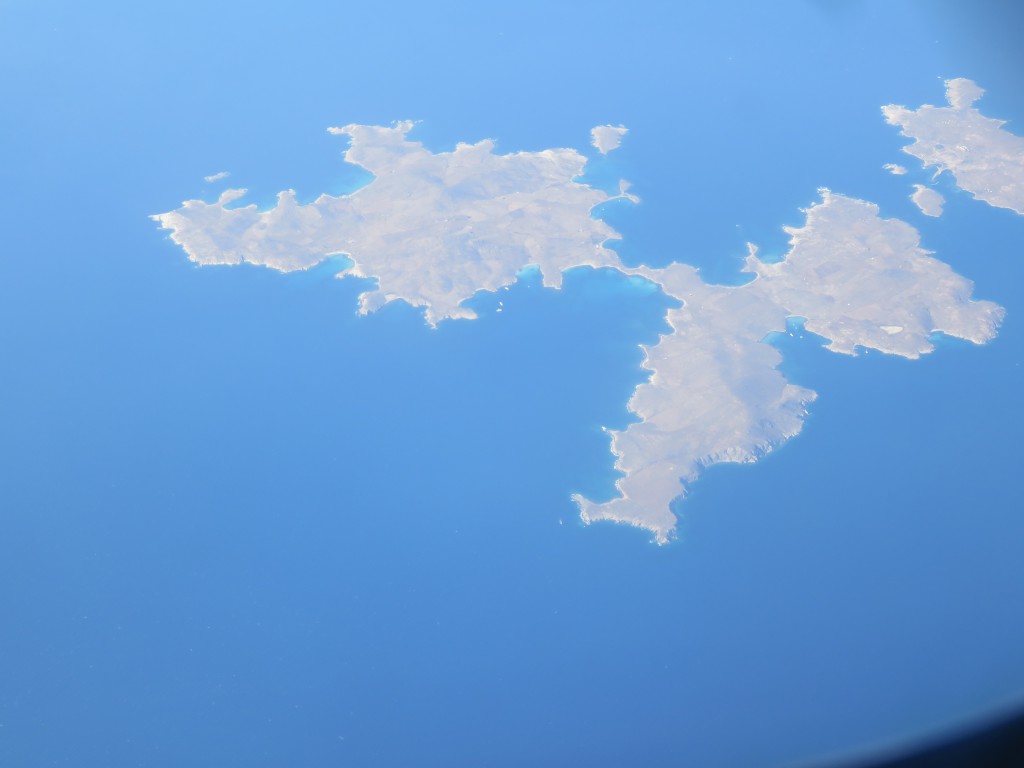 Soon it was time to leave for the airport. We took a turboprop to Athens, flying over hundreds of Aegean Islands. In Athens – once again passport control , as we were leaving Schengen. 4 hours later – another 1.5 hours in customs entering the UK.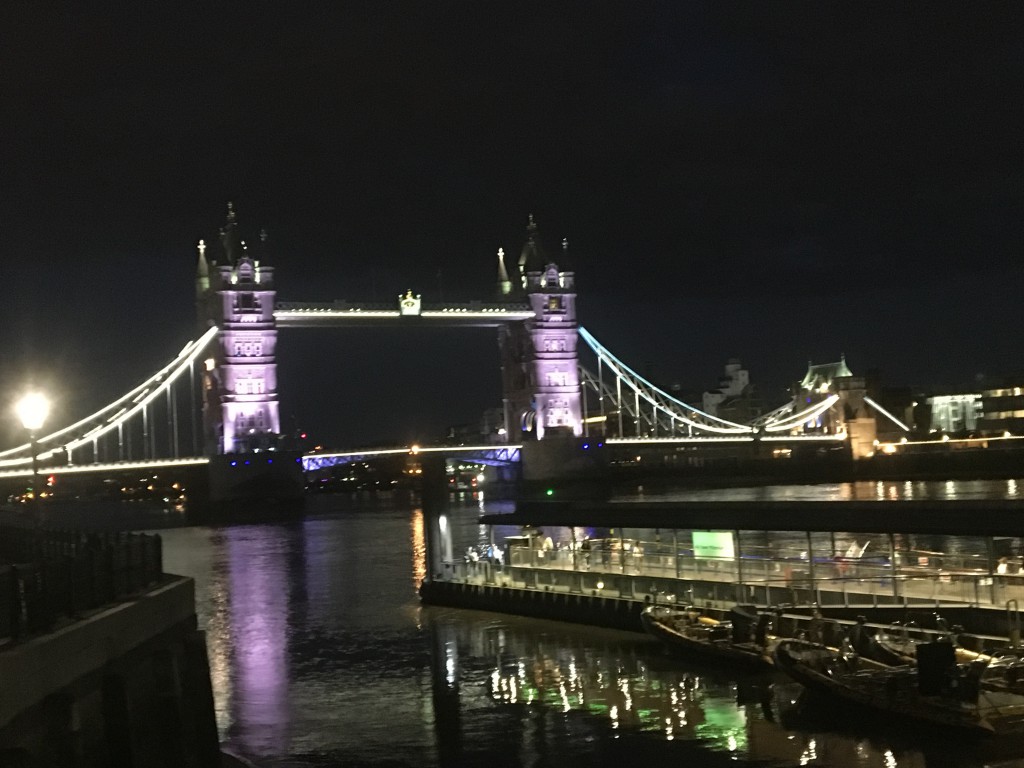 Just before midnight we arrived at our hotel, after a long Tube ride. We were right by the Tower of London and Tower Bridge.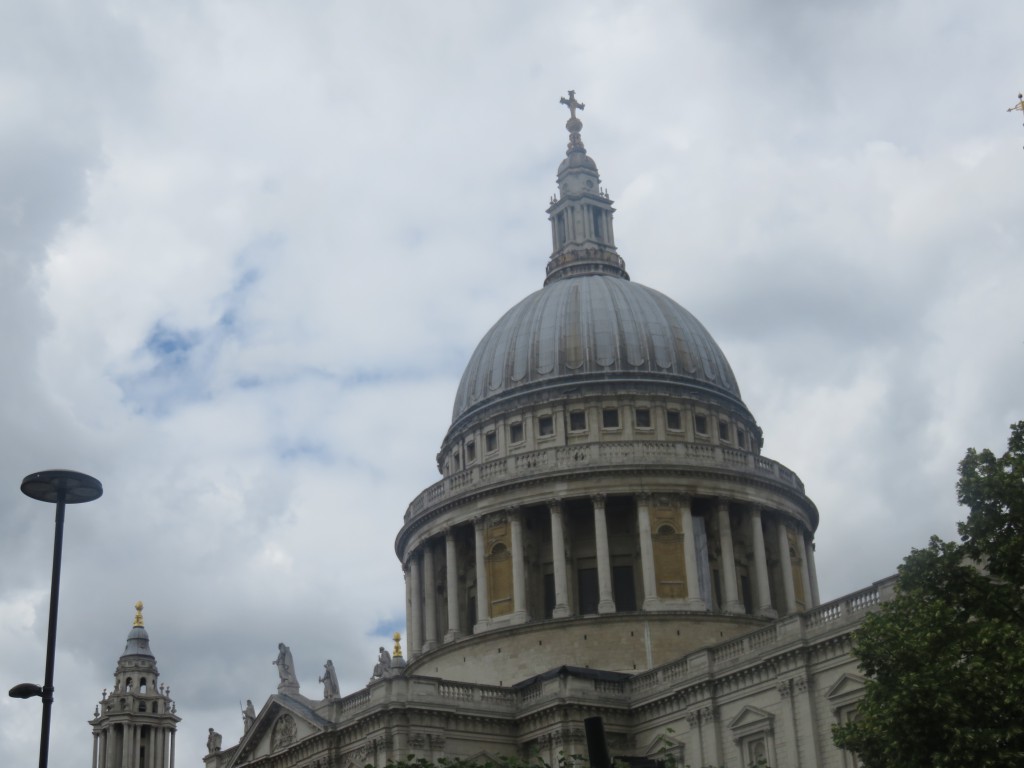 Our final day before returning Stateside was a whirlwind tour of some of the major sights.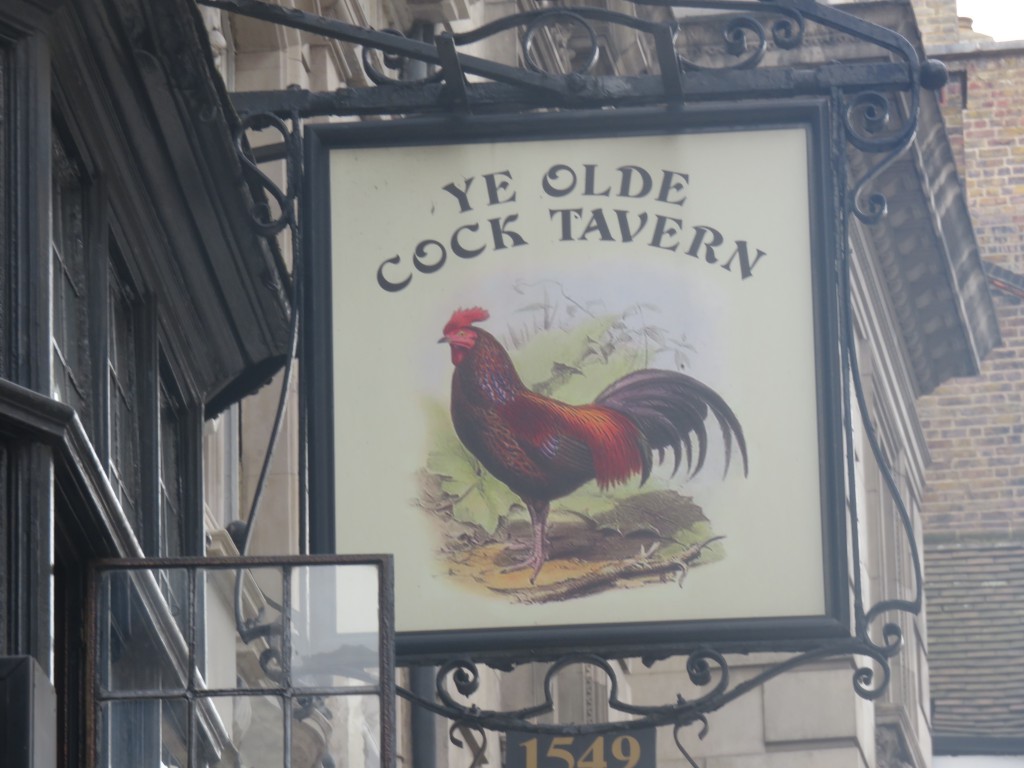 Iconic, but we opted for Indian instead.