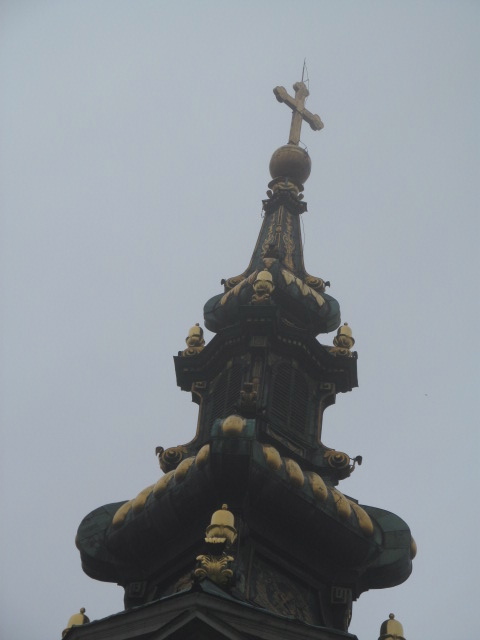 Normally sunny Belgrade was socked in with rain and fog today. Still, the city is always great for an extended walking tour. Above, the steeple of the Belgrade Cathedral.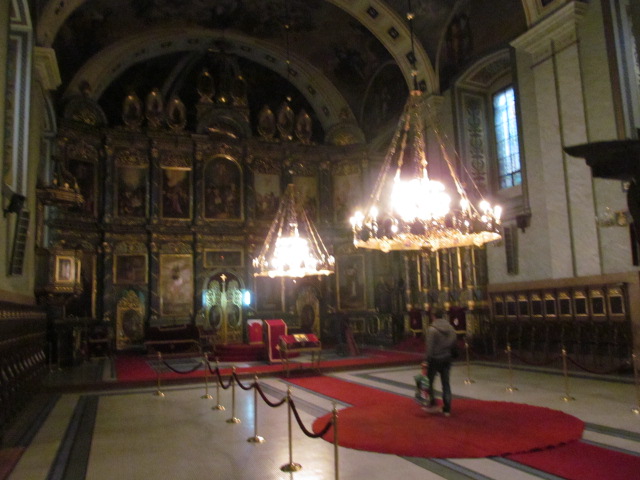 Orthodox Churches have no pews. They are the closest to Old Christianity. After taking this photo I was told that photography is forbidden.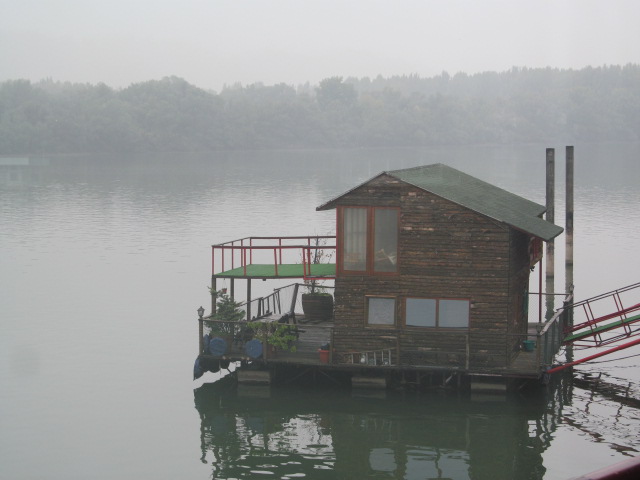 A house on the Sava River.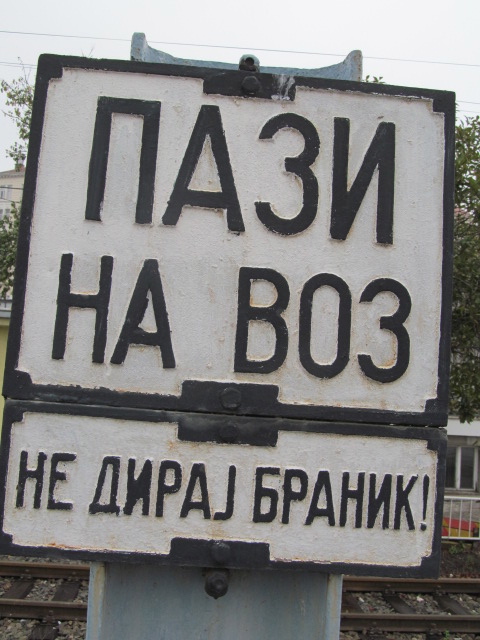 Railroad Crossing.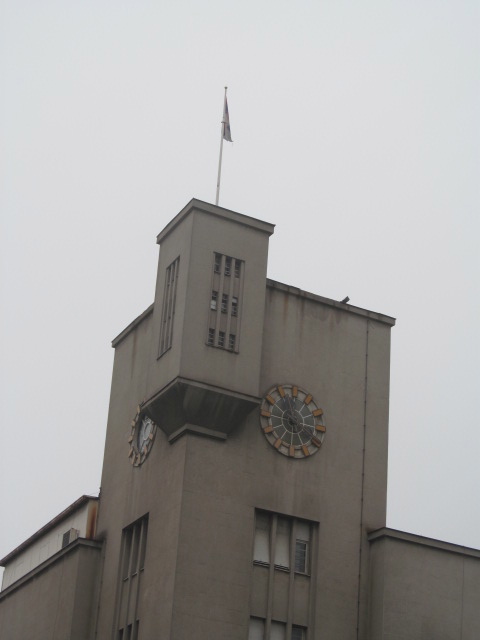 Stalinist Architecture – or Titoist. From there , it was on to Kalemegdan Castle .