Archive for the
'Promotion'

Category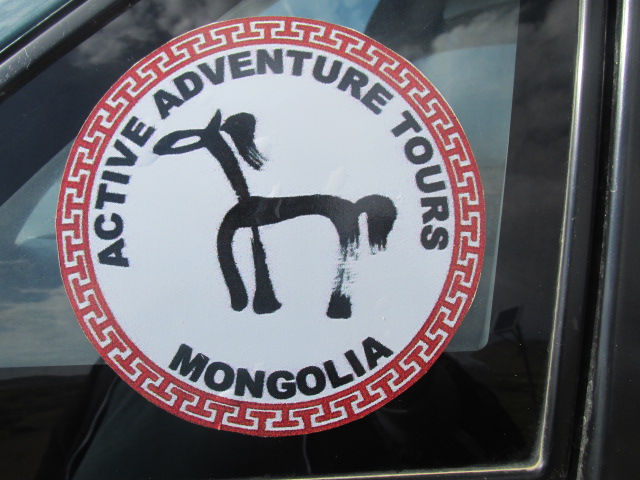 On short notice ArcticTropic contacted fellow ATTA member Tour Mongolia with a request for all the above adventures in Mongolia. Within 48 hours we had an agreed upon plan (all by email) – we were in good hands from the time we were picked up at the Ulanbataar Train Station until being dropped at the airport nearly a week later.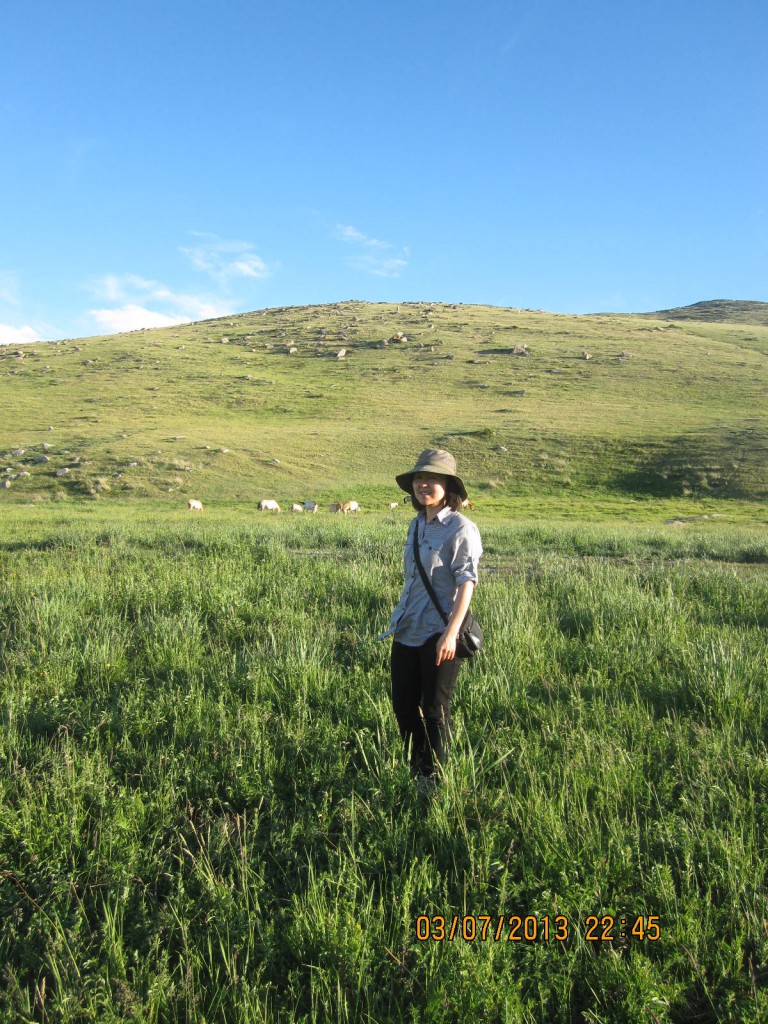 Special Thanks to Tseegii, our excellent guide who taught us all about where we were and who we met – throughout our journey.  She took care of all arrangements ,an of course,speaks perfect English and attempted to teach us some Mongolian.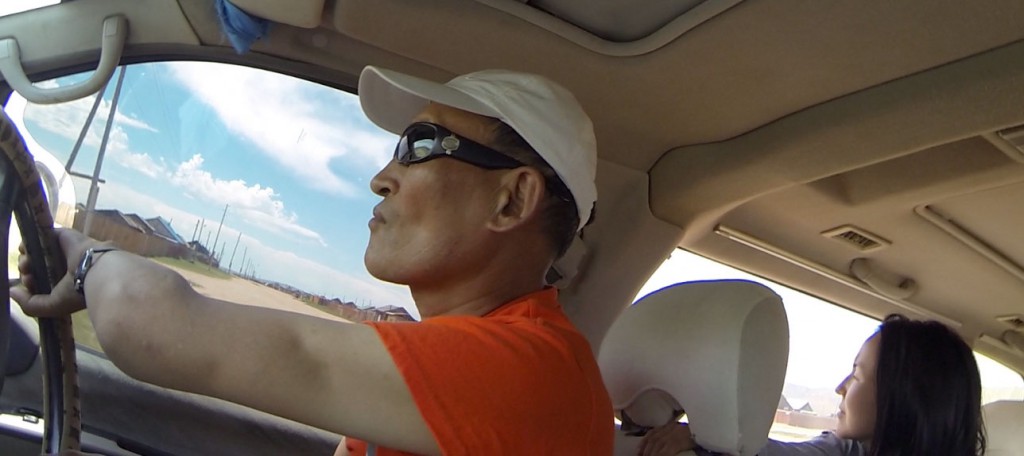 Here is our diver Chimed – who drove our late model Japanese four wheel drive vehicle over hundreds of kilometers of dirt and sand roads that are not even on the maps. In years past he drove cars from Germany to Mongolia on a regular basis. He is also a skilled horseman and excellent chef.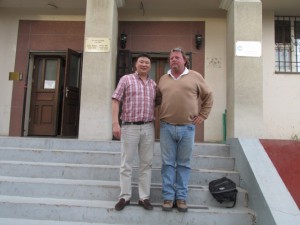 Here I am pictured with Tour Mongolia owner Bagnaa, after he treated us to a delicious dinner at Mongol Restaurant on our final evening in Mongolia.
Tour Mongolia will soon offer trips directly through ArcticTropic.


This morning, July 21,2010 , ArcticTropic will be featured on the Today Show at 9:36 AM EDT, replaying hourly across the US Time Zones.  Valarie d"Elia,  the Today Show's Travel Expert will be speaking about "Cool Summer Getaways". This summer's record heat in the Northeast has many people thinking about skiing already. Thanks to overnight flights to Santiago, Chile , and a quick ride to Portillo – the premier Ski Resort in South America – there's no need to wait for the next Northern Hemisphere winter.
Four and a half million people will be watching at that hour. Many thousands of interested, qualified leads will visit ArcticTropic for the first time.
Valarie is an expert travel commentator who appears on national and local media outlets including NBC's Today Show, CNBC, Fox News and The Early Show on CBS. She is also a featured speaker at the New York Times Travel Show and makes numerous other public appearances. Every weekend, Valarie is heard fielding listeners' questions as the host of The Travel Show on the WOR Radio Network.
On television, she is also   seen as the travel correspondent for NY1 News with her featured segments, Travel with Val.
Editor's NOTE : Due to time constraints the segment did not air.

ArcticTropic updates on Twitter several times a day. For adventurers follow us
@totaladventure
. Advertisers and providers should sign up to follow us
@adventurtise
.
ArcticTropic has officially relaunched with a new streamlined look. It's much easier to move around,find the destination or activity you want and book it ! We have hundreds of brand new adventures all over the world , booked via Adventure Engine. ArticTropic Blog returns to up to date exciting adventure travel news every day. Also, follow up on Twitter @totaladventure.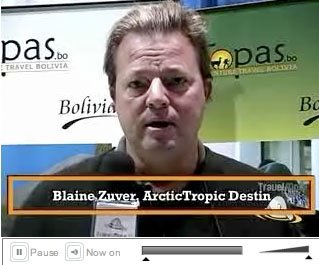 I was interviewed at the Adventure Travel Trade Association Conference in Whistler BC last October. You can see the interview HERE. This is one of the best explanations of how to utilize ArcticTropic.

This week ArcticTropic will be attending the Adventure Travel World Summit in Whistler, British Columbia. The Summit is the most important event of the year for the adventure travel marketplace. It's almost sold out – there may be a couple of spots left – check the site.
The schedule is very busy – seminars running from 8 in the morning until 7 at night – not surprising, since adventure travel is the fastest growing segment of the market.
The seminar is not all work and no play – each evening there are major dinner events- and on Saturday the 6th many outdoor adventure activities are planned. I will be climbing the Blackcomb Glacier. At this time of the year the glacier is not as snowy as the pictures on the link – however the snow is already starting.
My journey from Miami is a long one – including the longest flight in the Continental United States on American Airlines from MIA to SeaTac- 6 and a half hours, followed by a 45 minute puddle jumper ride up to Vancouver. After a day of exploration in Vancouver, I'll head up the road to Whistler. My years in the tropics have led to the disappearance of winter clothes, so I'll have to resupply in Vancouver ( though Miami has its' share of ski shops).
Daily reports will begin on Tuesday.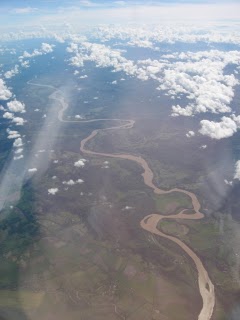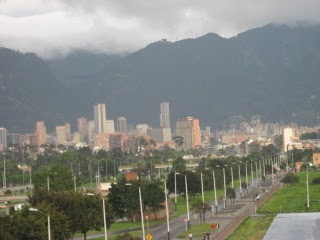 I'm here in Colombia on a Trade Mission to promote ArcticTropic as a vehicle for promoting ecotourism and adventure travel here.
Colombia is one of the most beautiful countries in the world, with almost every terrain and climate imaginable. Already, Europeans are visiting, and now its' time for upscale,educated Americans to travel here – anywhere between three and five hours from most parts of the United States. I was in Bogotá earlier this week , and now in Medellin till next Monday. More pictures to come.
FOR ADVENTURES IN COLOMBIA, CLICK HERE