Archive for the
'Jungle'

Category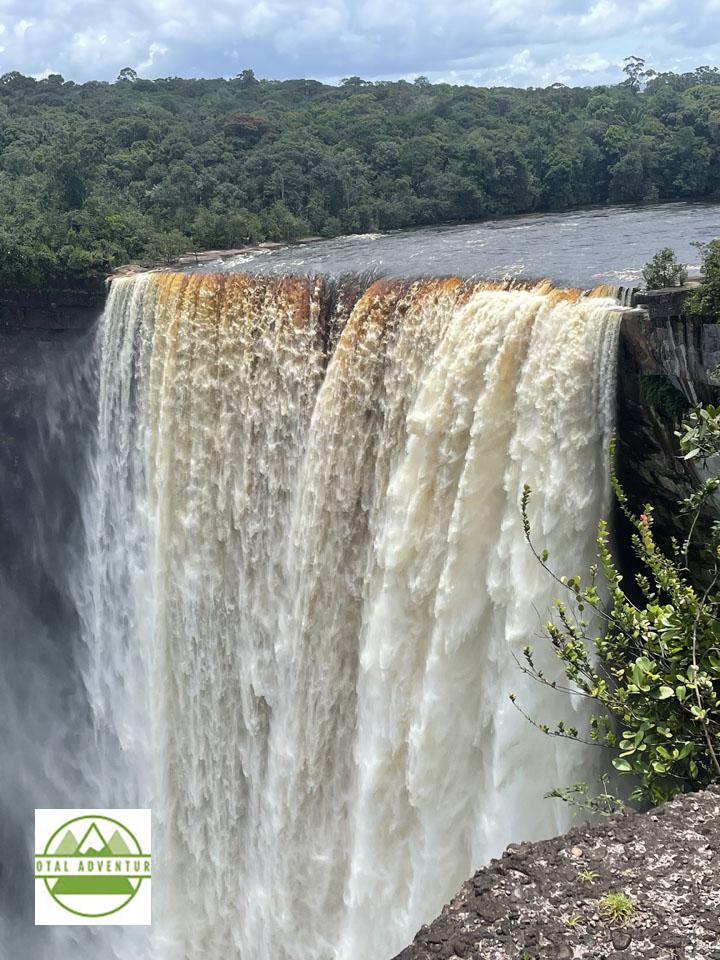 On the morning of Monday March 21, The Equinox , TotalAdventure chartered a single engine Cessna from Ogle Airport in Georgetown. A couple of other passengers joined to help with costs. I took the seat next to the pilot.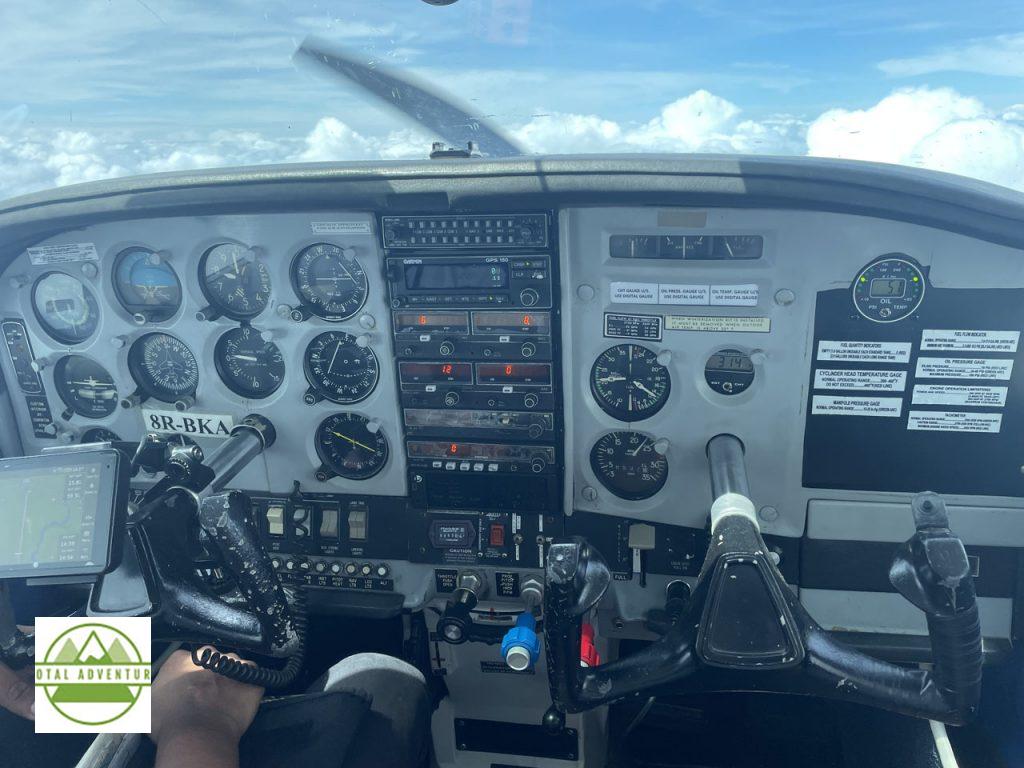 Our one hour flight first went out over the murky waters of the Atlantic Ocean, then across the Demerara River , down the western bank. After that , houses and roads vanished, it was just thick green Amazonian jungle all the way,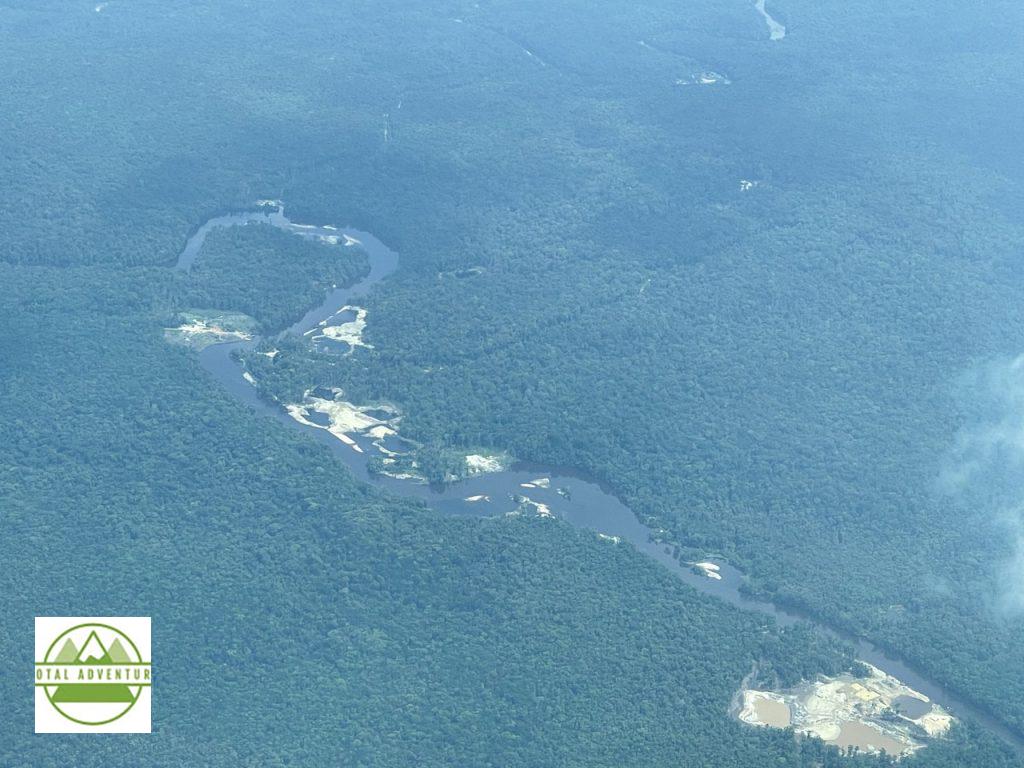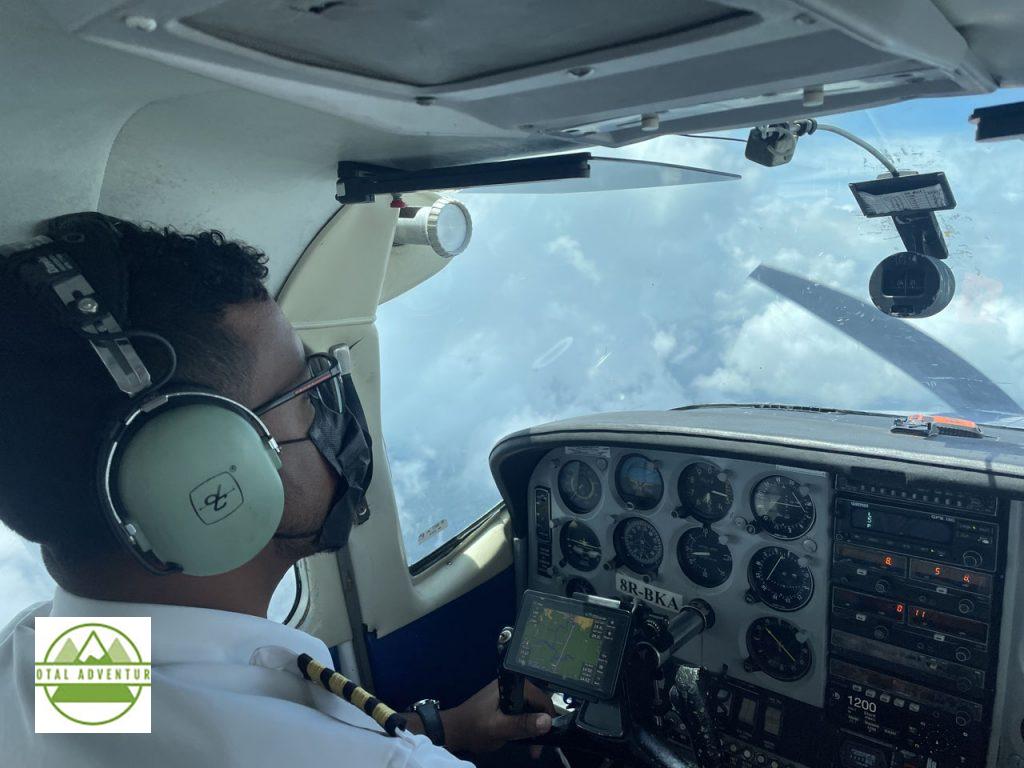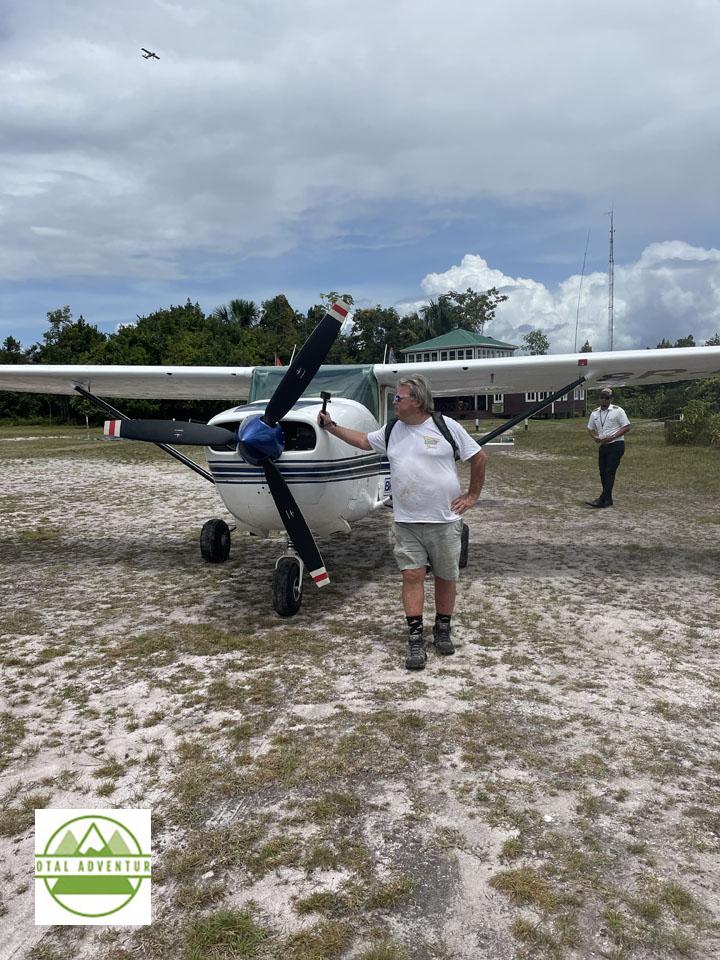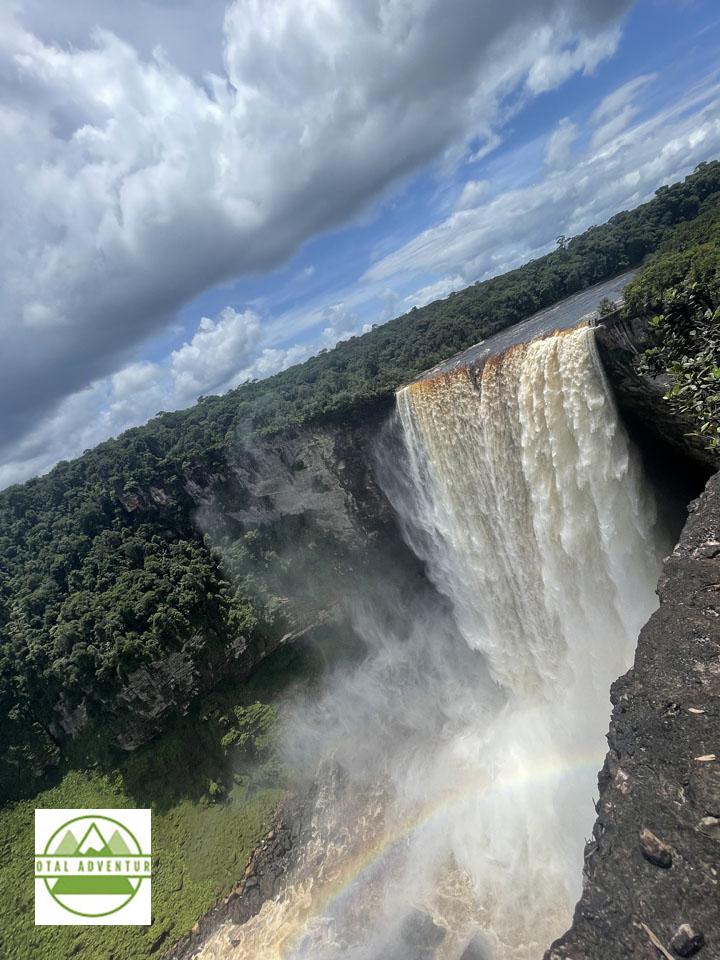 From the airstrip it was less than a half mile walk to the viewing points. TotalAdventure has traveled much of the world; Kaituer Falls is certainly one of the more forceful creations of nature witnessed. From 1500 feet it falls to 750 feet. According to the guides only two people have ever gone over the falls , with no trace to be found.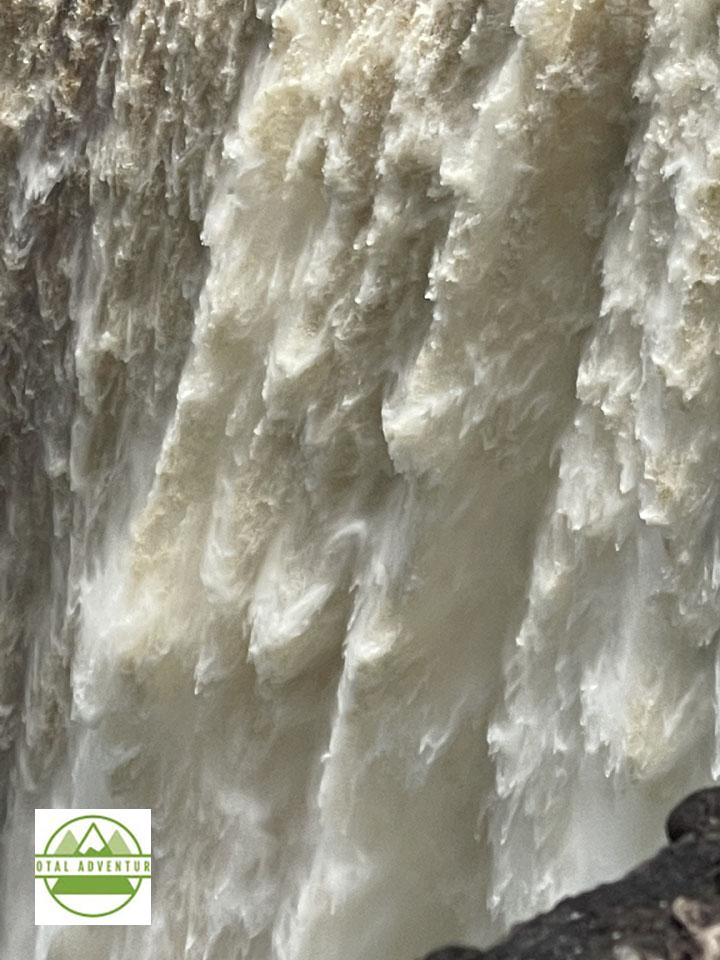 As it rains almost every day of the year, the river flow never slows down.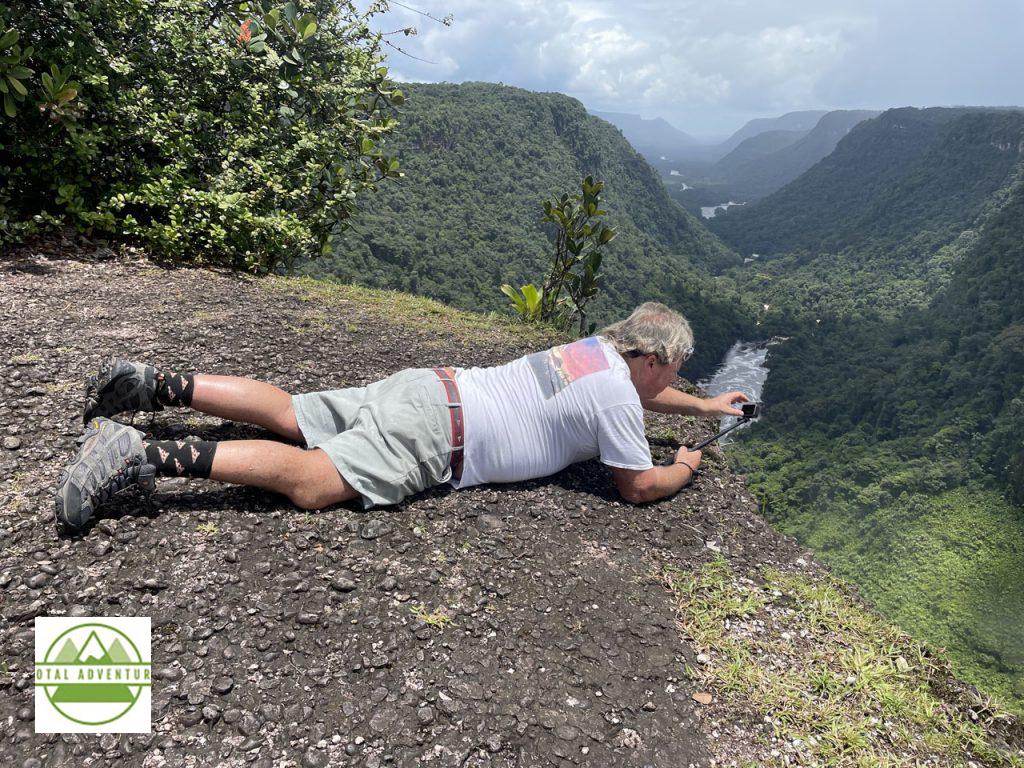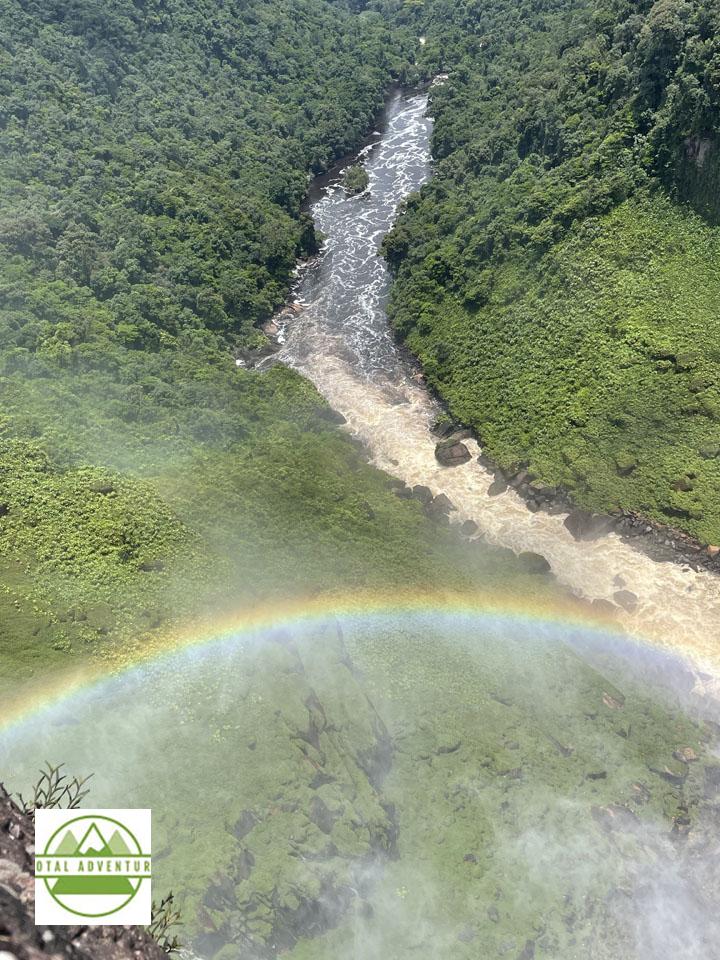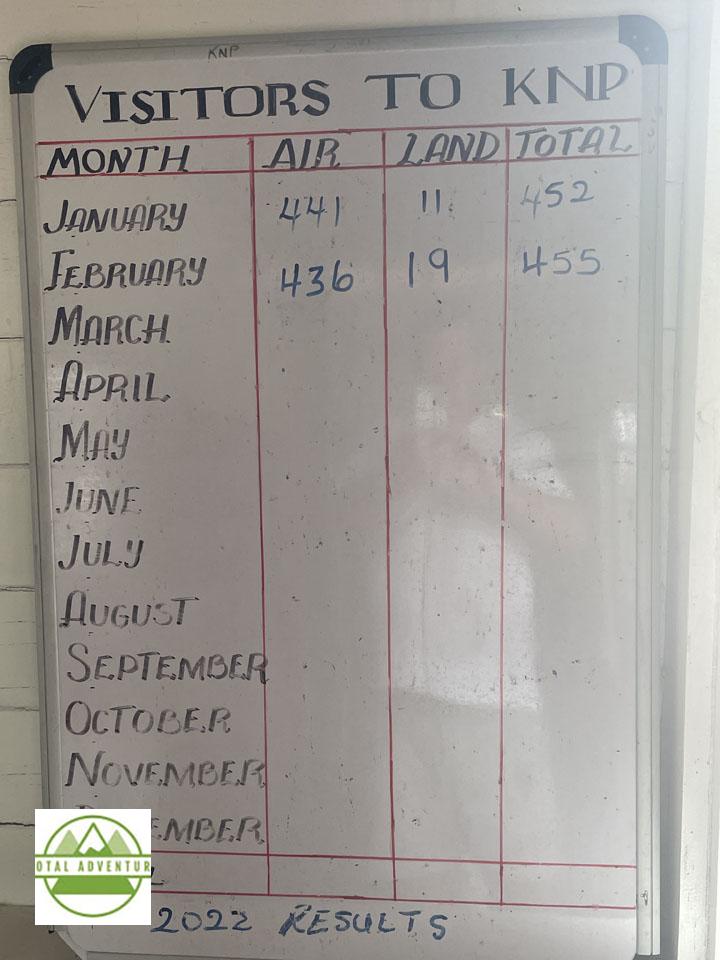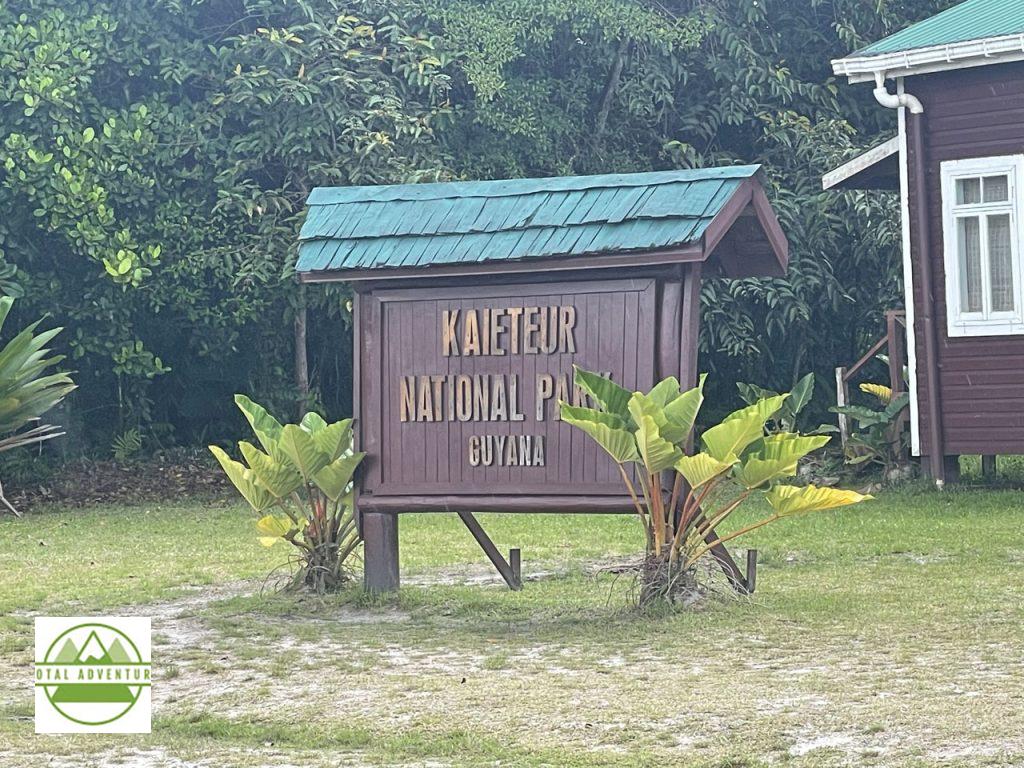 We returned to the Park Lodge for a box lunch of curry chicken and then it was time to return to Georgetown.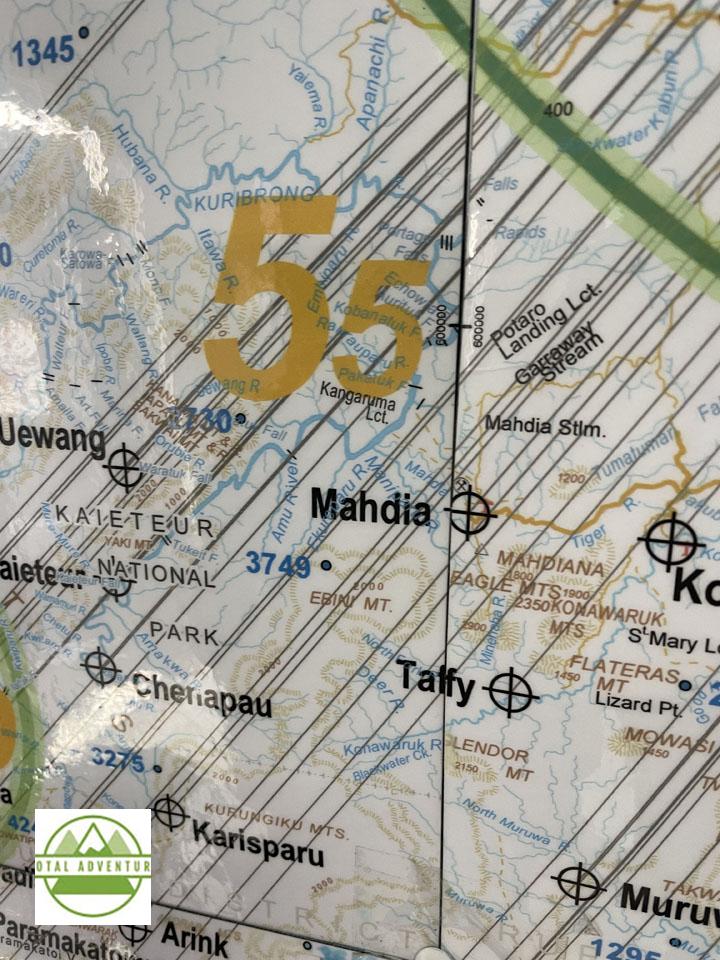 Almost every weekend are flight tours. On other days a charter may be necessary, which may be more expensive, but a better chance of having the Falls to yourself.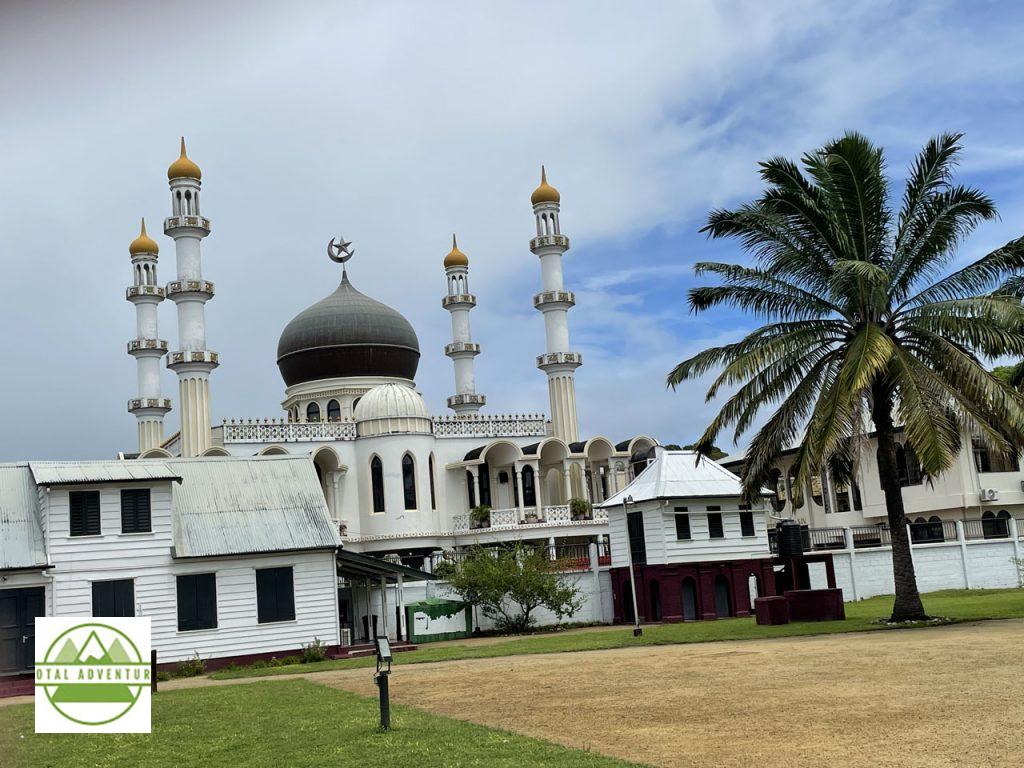 TotalAdventure had hoped to come from Georgetown Guyana via land and ferry across the Corentyne River. However the ferry , only recently running again after COVID shutdown had broken down and would not be repaired for weeks. The only way to go was to fly.
Be Sure To Watch The Video Above – To Experience Suriname !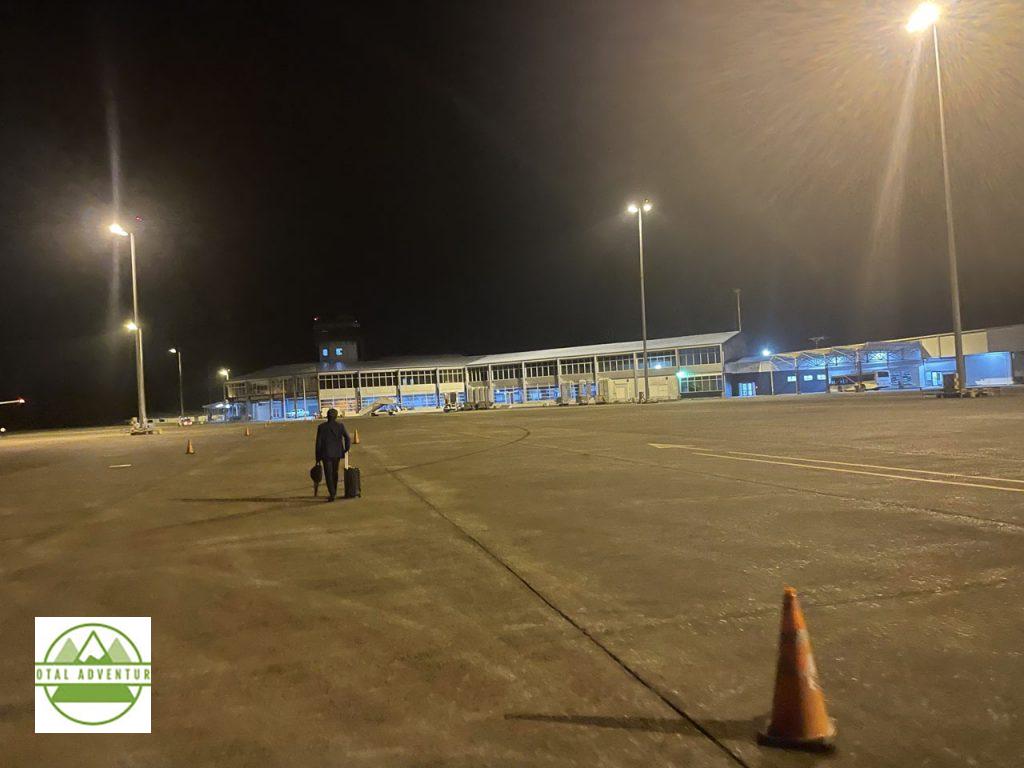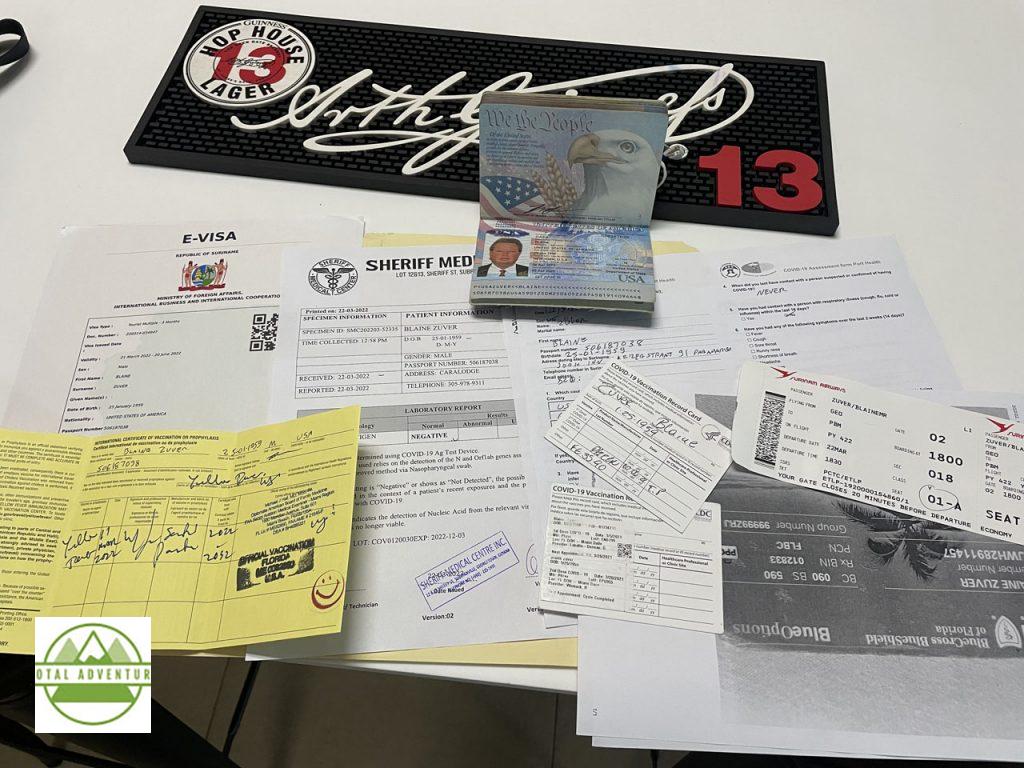 To enter Suriname, I needed my passport, E-Visa, Yellow Fever book, Covid Vaccination, Antigen test ( taken that day) Port Declaration of Health, Proof of Health Insurance and a landing card, with name and phone number of hotel. Never has TotalAdventure had to show so many documents, not even Russia or Turkmenistan.

Finally I received the stamp and it was off to Paramaribo.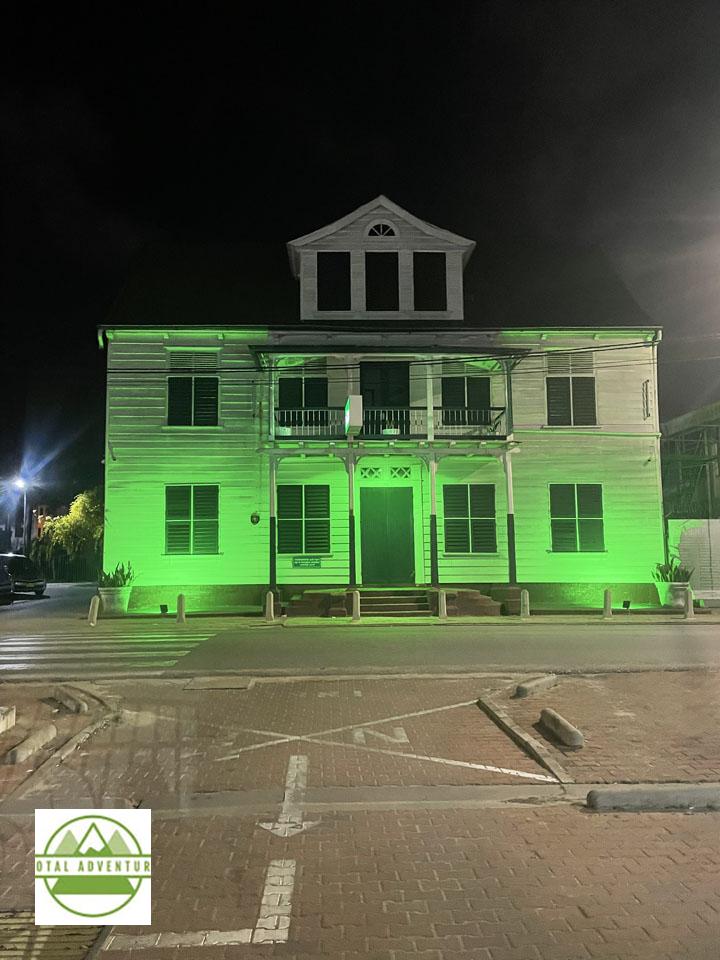 Across from my hotel on Keizerstraat. The city is mostly made up of colonial era buildings 100 to 200 years old, but have never been maintained. Built to Dutch specifications, the Equatorial heat and humidity are corrosive to the wooden structures.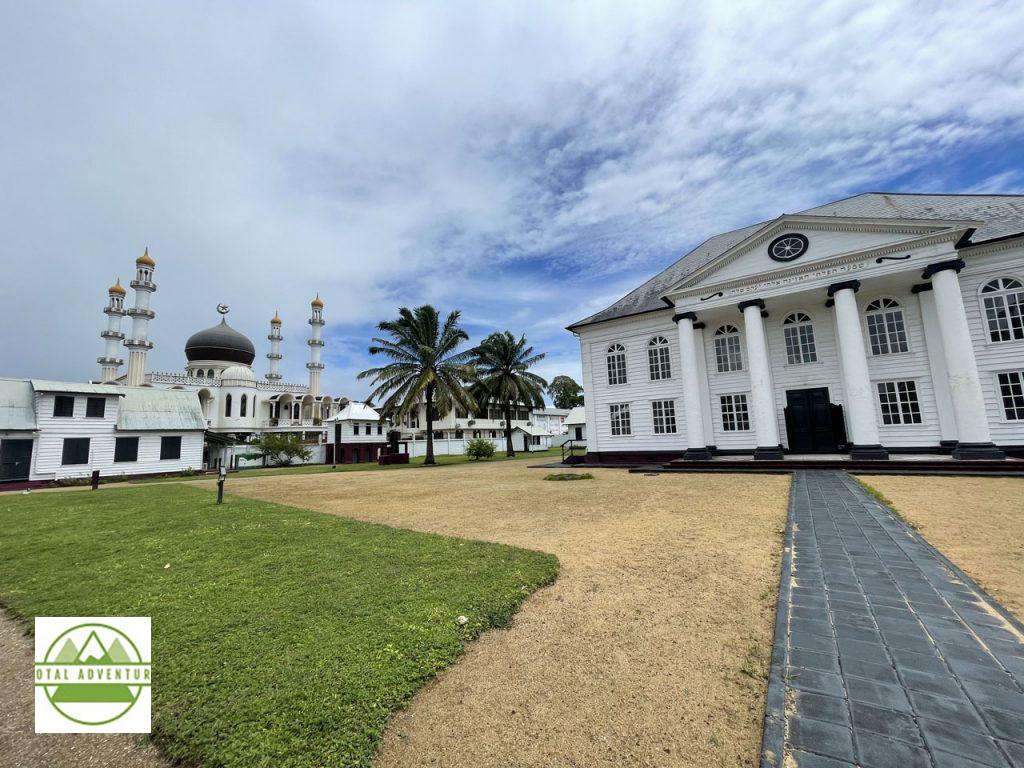 The Dutch bought in colonists and settlers from their worldwide territories Indonesian, southern African, Caribbean islanders and West African slaves all added to the mix. 13 different languages and dialects are spoken in Paramaribo, many more in the jungles.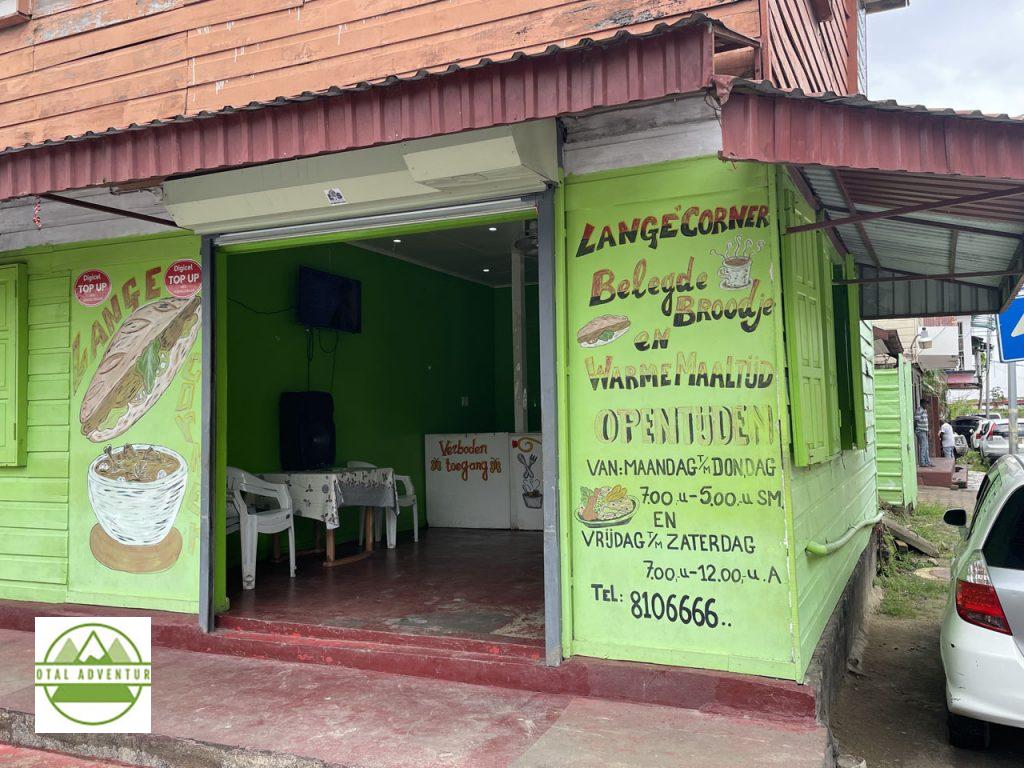 There is a true diversity of food everywhere. Dutch/French/Caribbean combo here.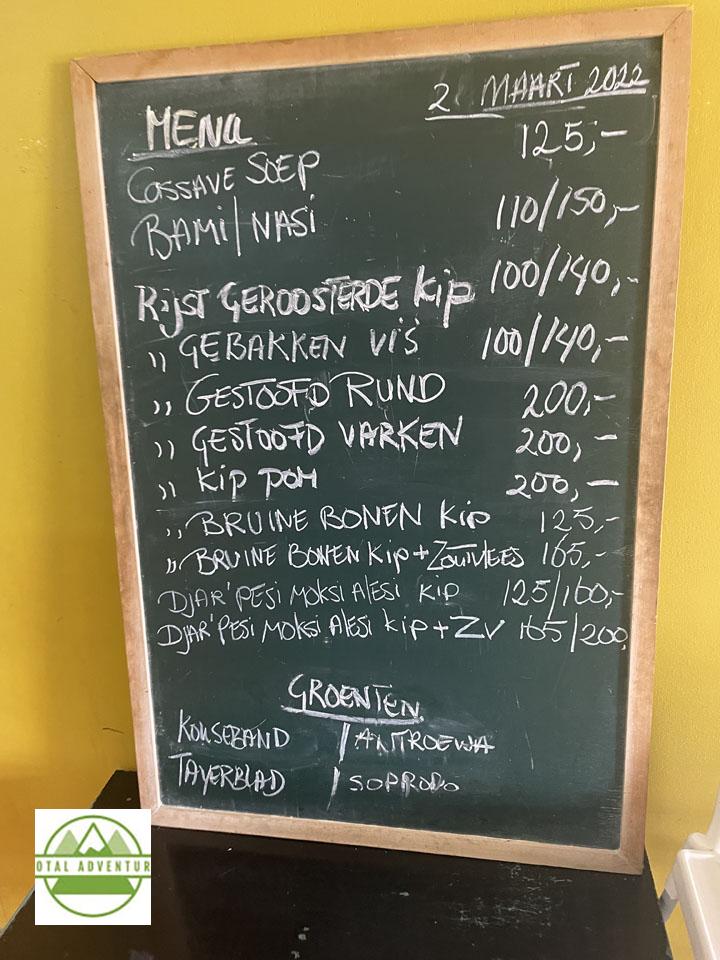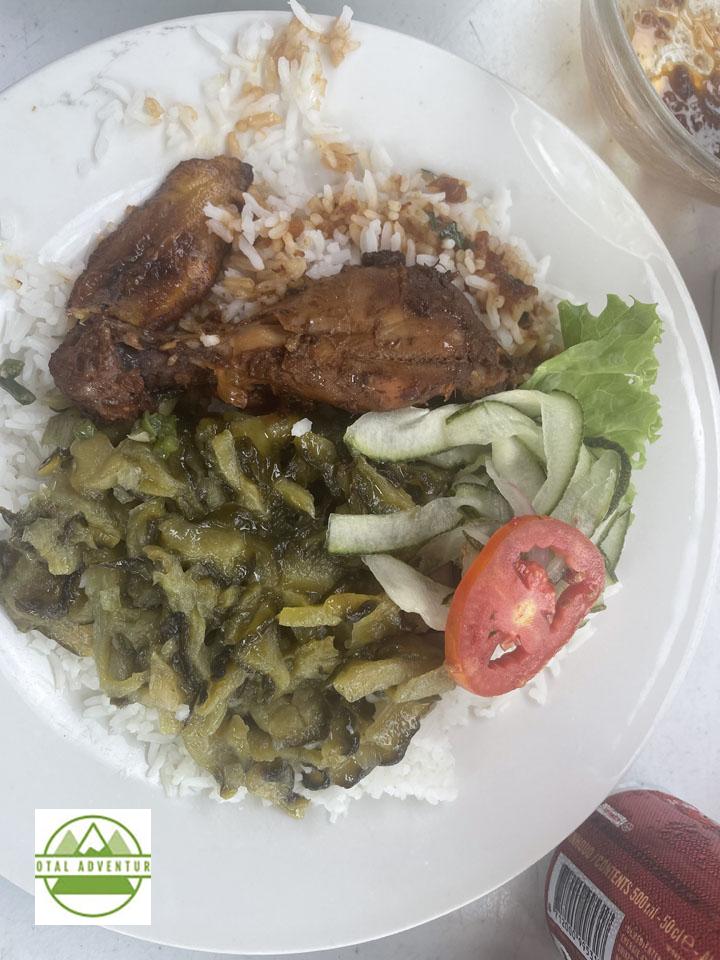 Indian chicken roti with West African style vegetables.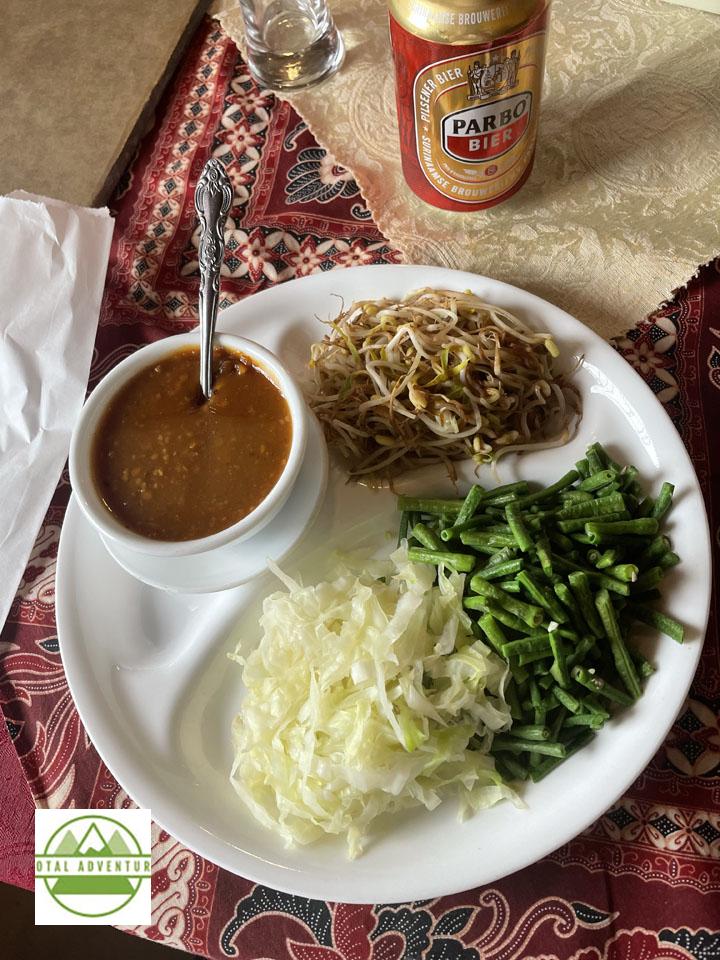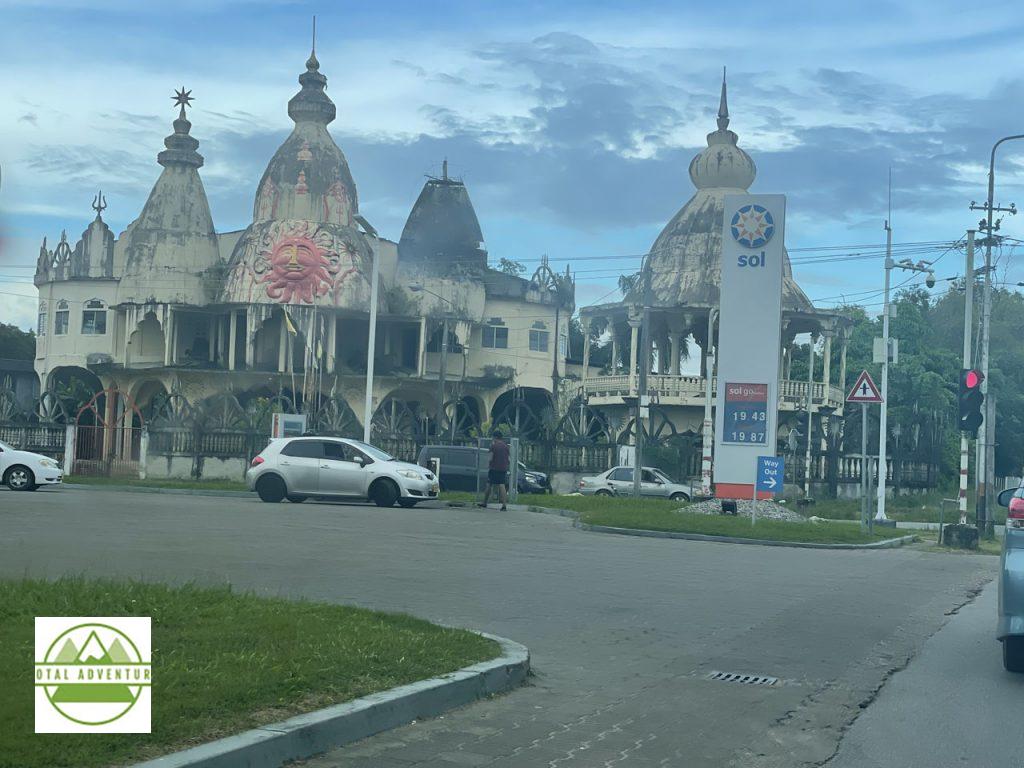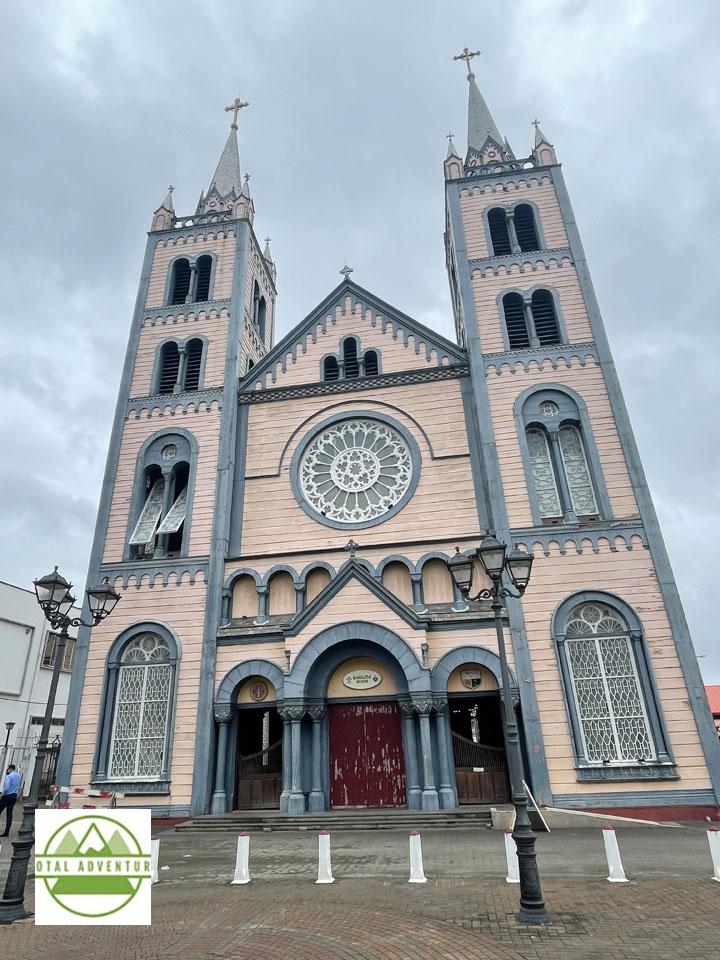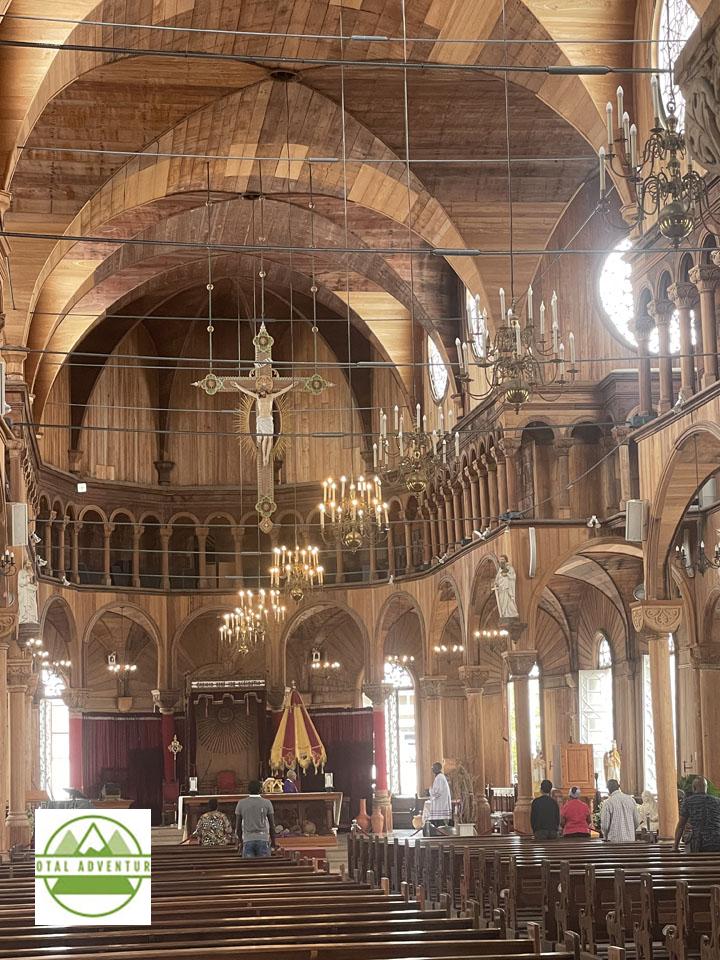 All Wooden Interior of Church.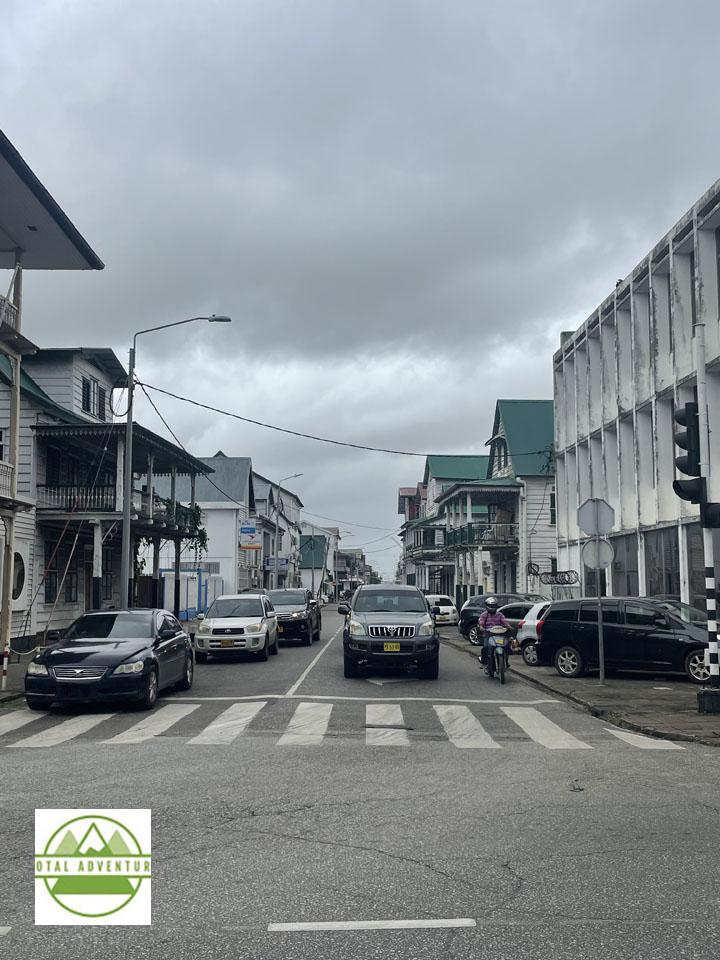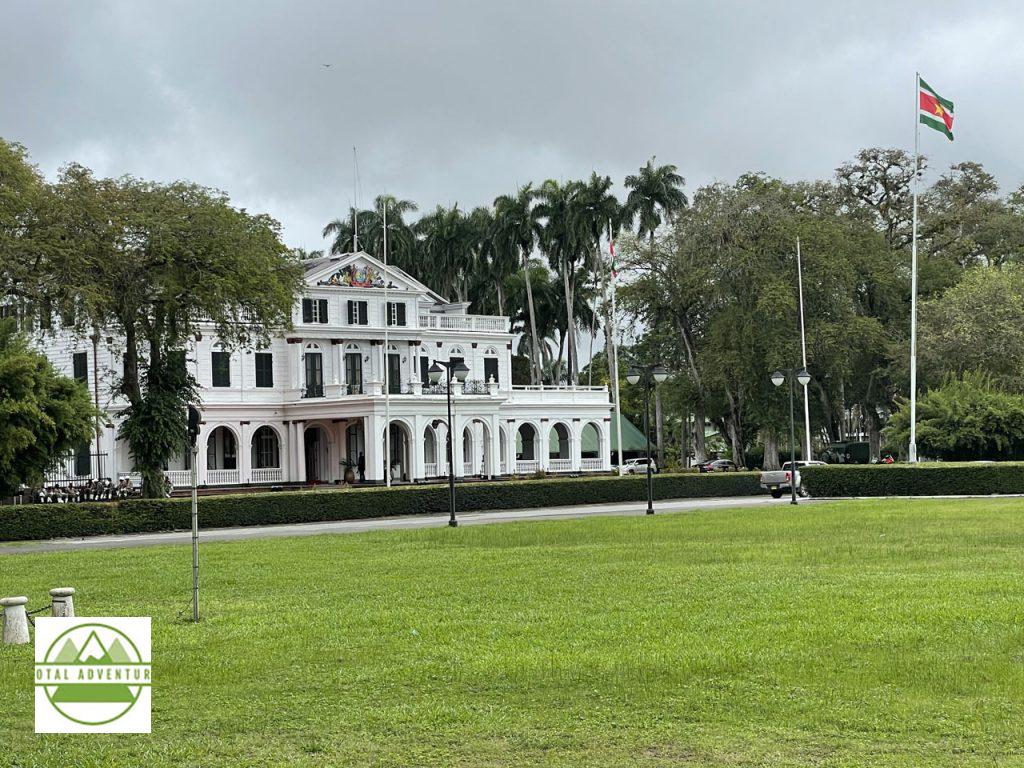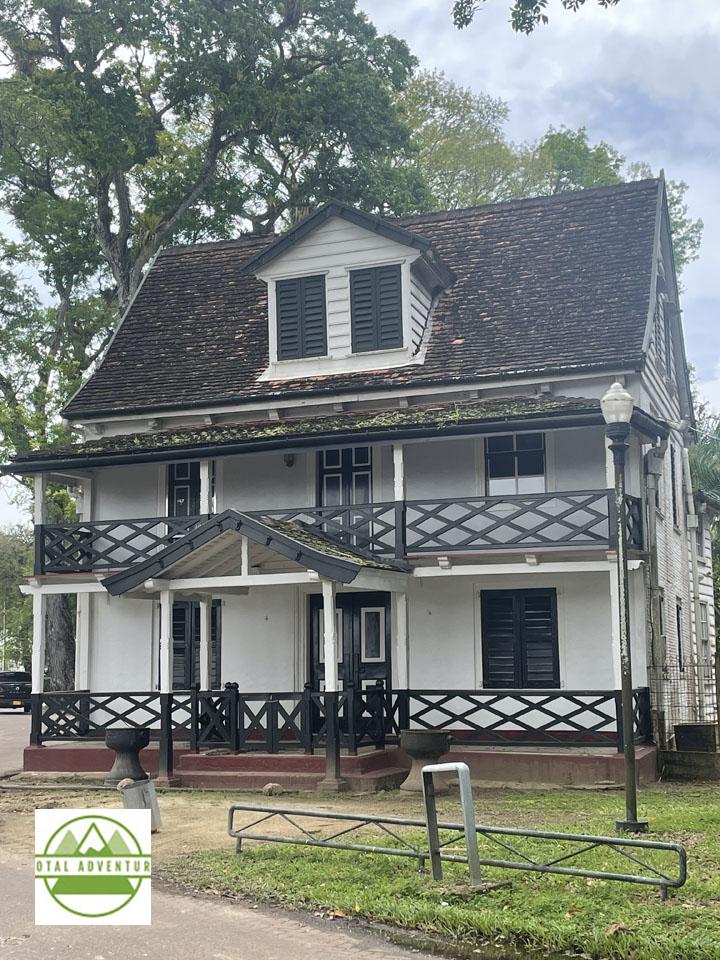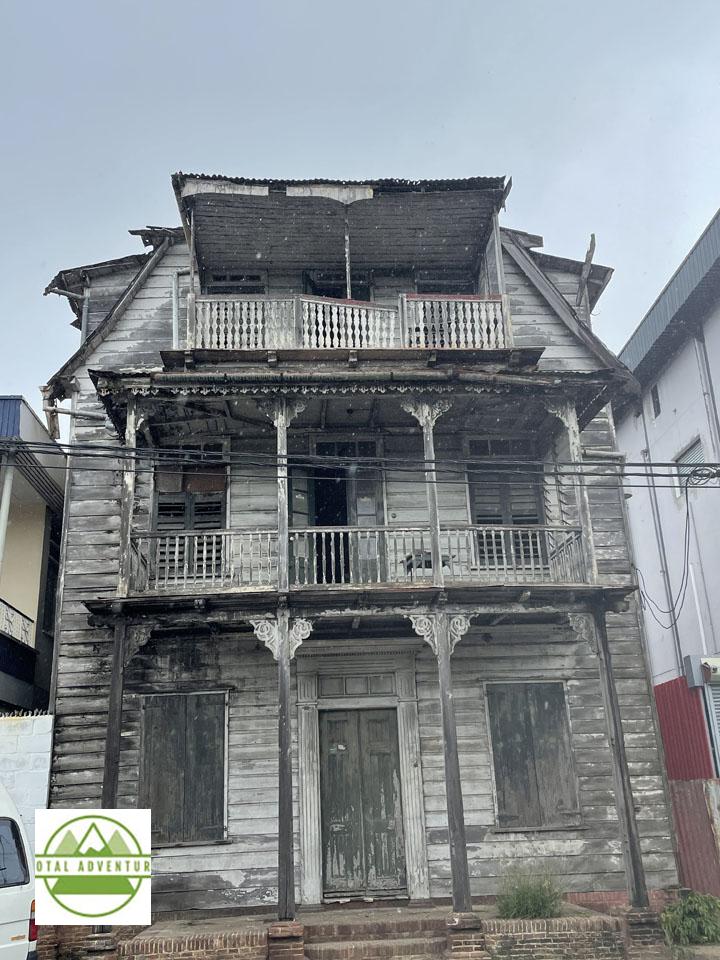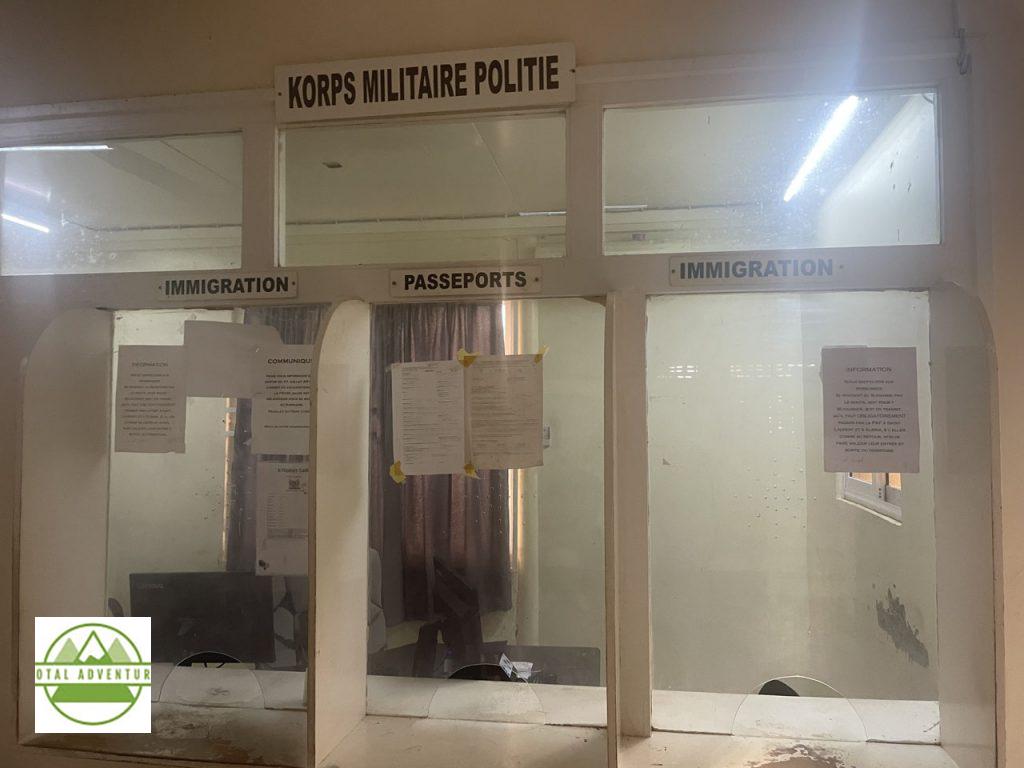 An early morning ride from Paramaribo got me to the border town of Albina by 9AM. Jungle and small villages all the way. Suriname is the most forested country in the world. Many less documents were required for exit.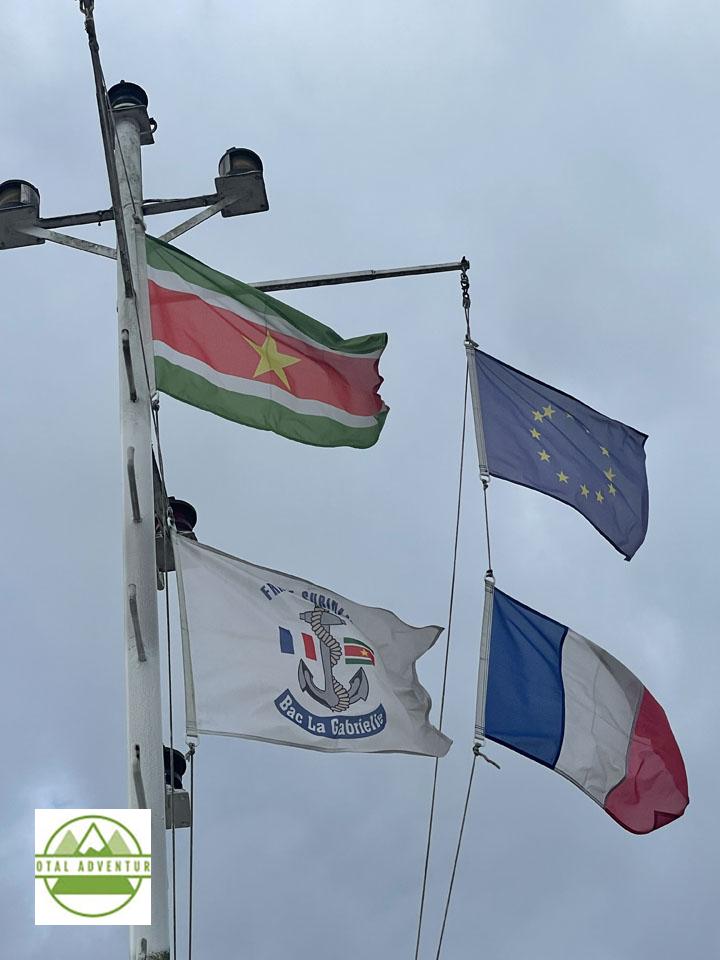 The ferry from Suriname to France takes about 20 minutes and costs 3.40 Euro. There is no direct flight from Cayenne to the US – one can go to Paris and fly from there , or island hop through French islands to Miami. Consequently I will return to Suriname after Cayenne.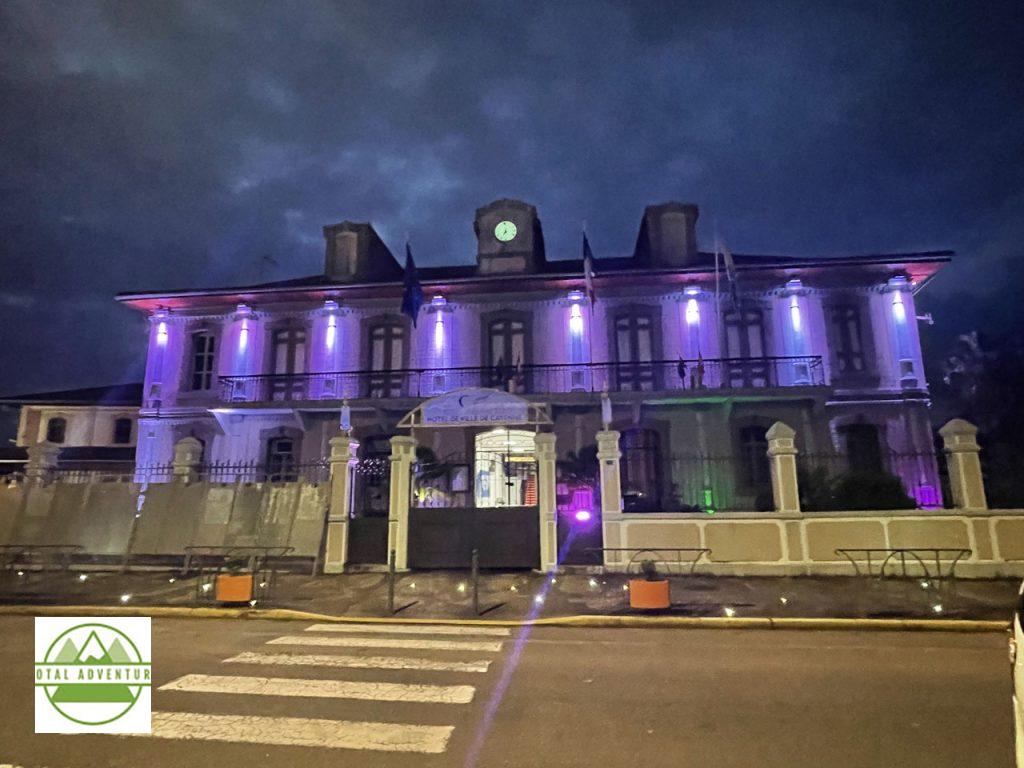 TotalAdventure crossed the Maroni River from Suriname to French Guyana on the morning of March 25. Before dawn, my driver, supplied by the French Embassy, picked me up in Paramaribo and we drove east to Albina , where I went through exit formalities , then boarded the ferry to St.Laurent du Maroni, notorious as the maritime entry point for convicts banished to Devil's Island and the mainland prison camps.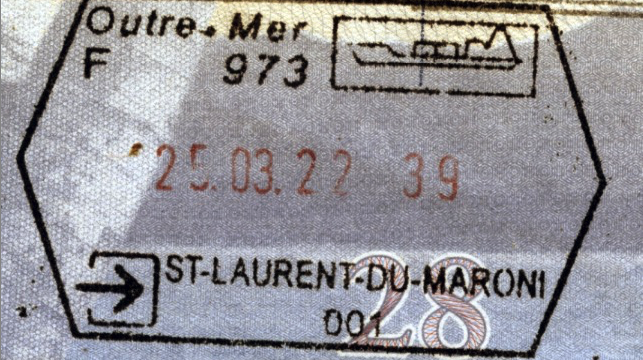 Watch the amazing video above. Cayenne and Devil's Island !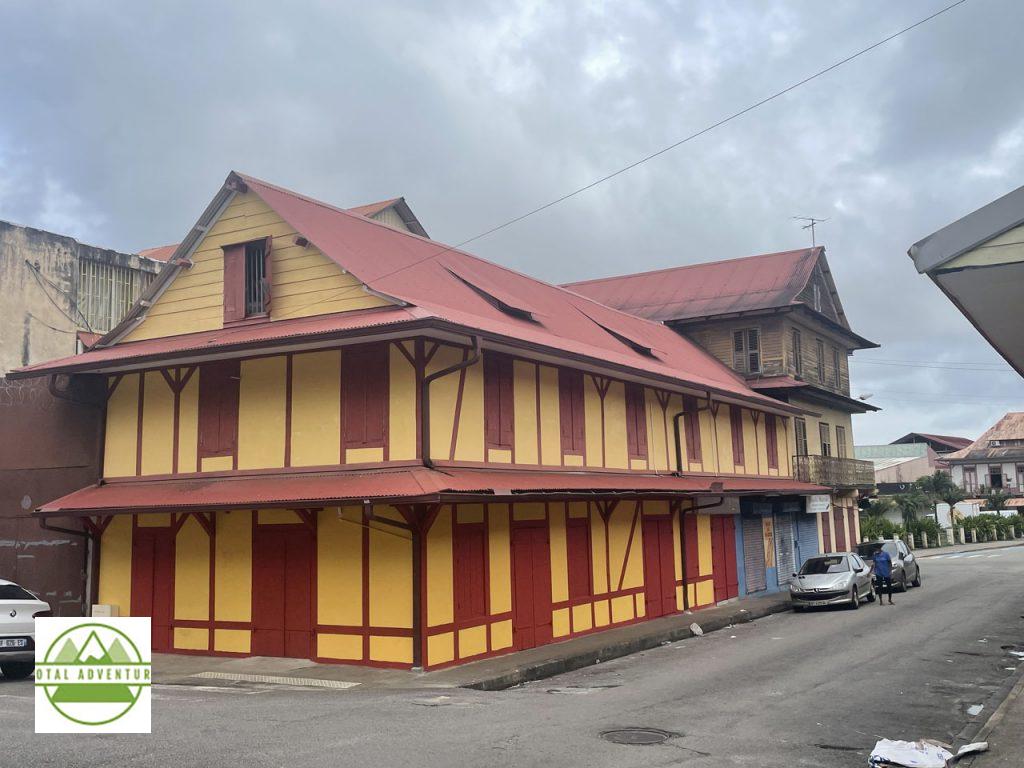 After flagging down a driver for the 2.5 hour 100 Euro ride to Cayenne I relaxed with a cafe au lait and watched the jungle scenery fly by. The city is mainly old wooden buildings and is very low and swampy. There is a huge shopping mall with a Carrefour superstore. I stayed at the wonderful Hotel Ker Albert. We don't normally post links to hotels, except where they are very helpful in achieving our mission.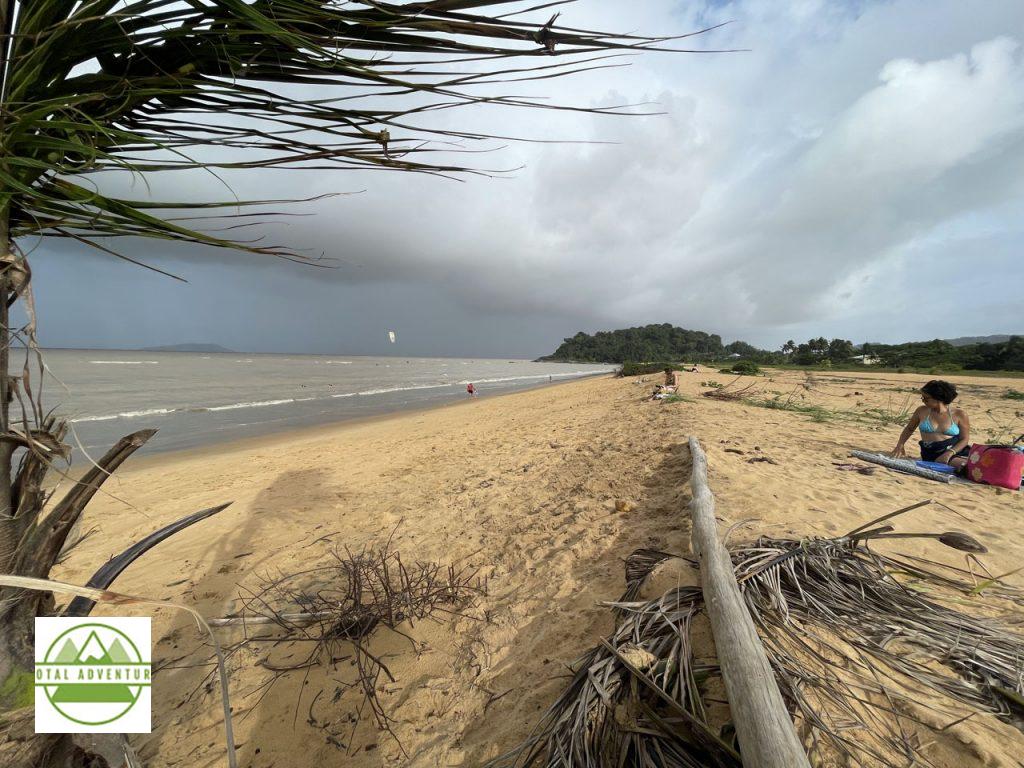 The beach above is one of the only beaches in the Guyanas that is swimmable. but one would not fly there just to go to it. The water has almost no salt, as there is river runoff from every river between the Orinoco and the Amazon. It is very muddy and black underneath. Constant trade winds make for good kiteboarding.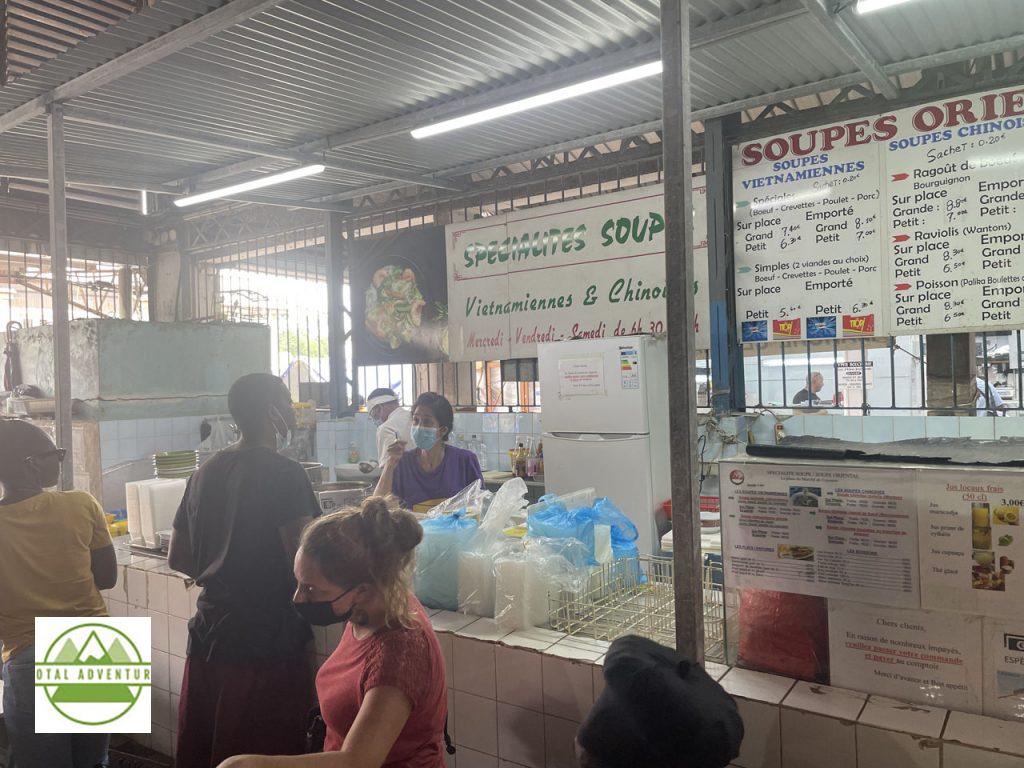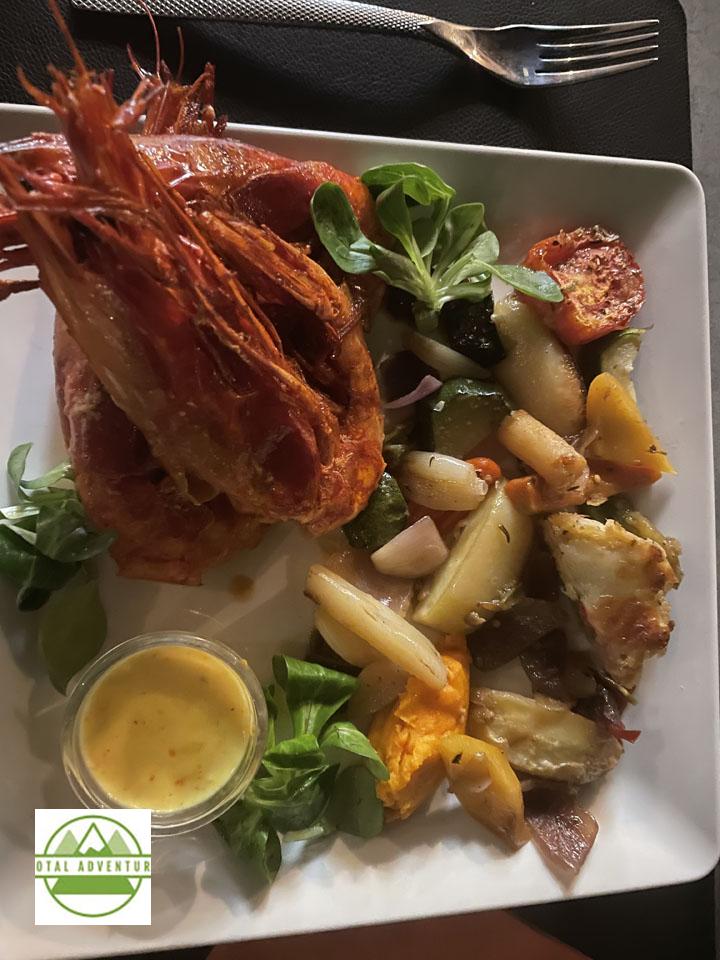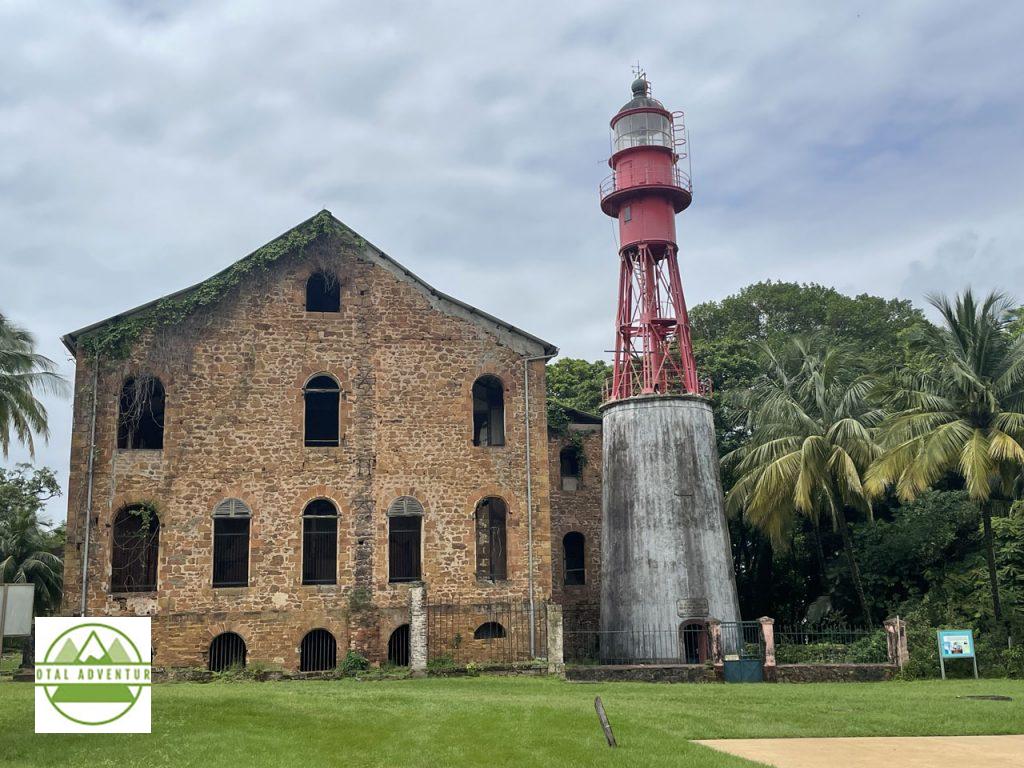 The main reason I came to Guyane de France was to explore Devil's Island. France banished its' criminals – murderers and rapists, but also chronic petty criminals to a living hell from which few ever returned to mainland France. For good measure, I rewatched Papillon just before the journey.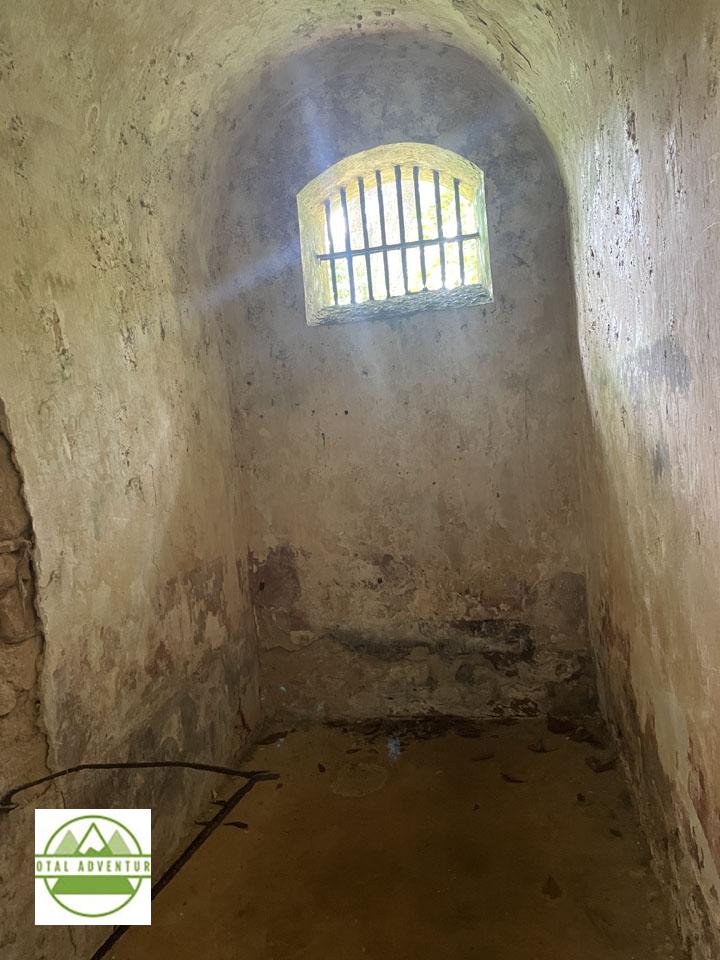 The Iles du Salut – Royale, St. Josepsh and Diable – 10 miles from the mainland via shark infested rip current waters were for the incorrigibles, a prison away from the prison camps. Here is a cell for someone condemned to the guillotine. The bar was to secure a prisoner to his bed at night.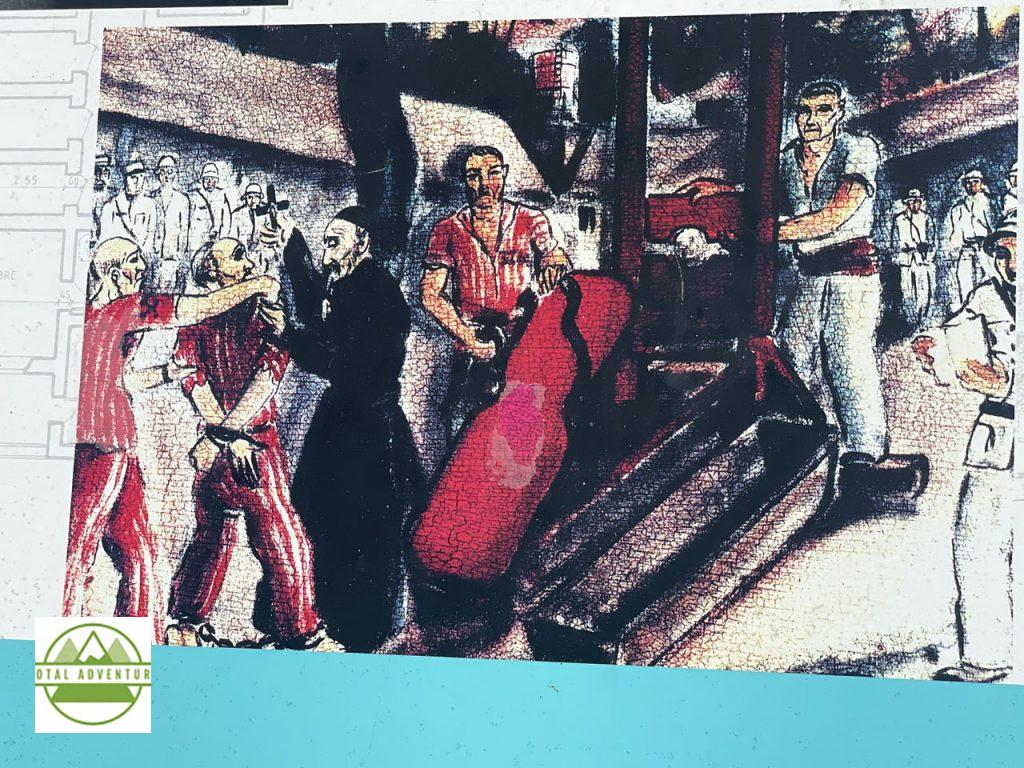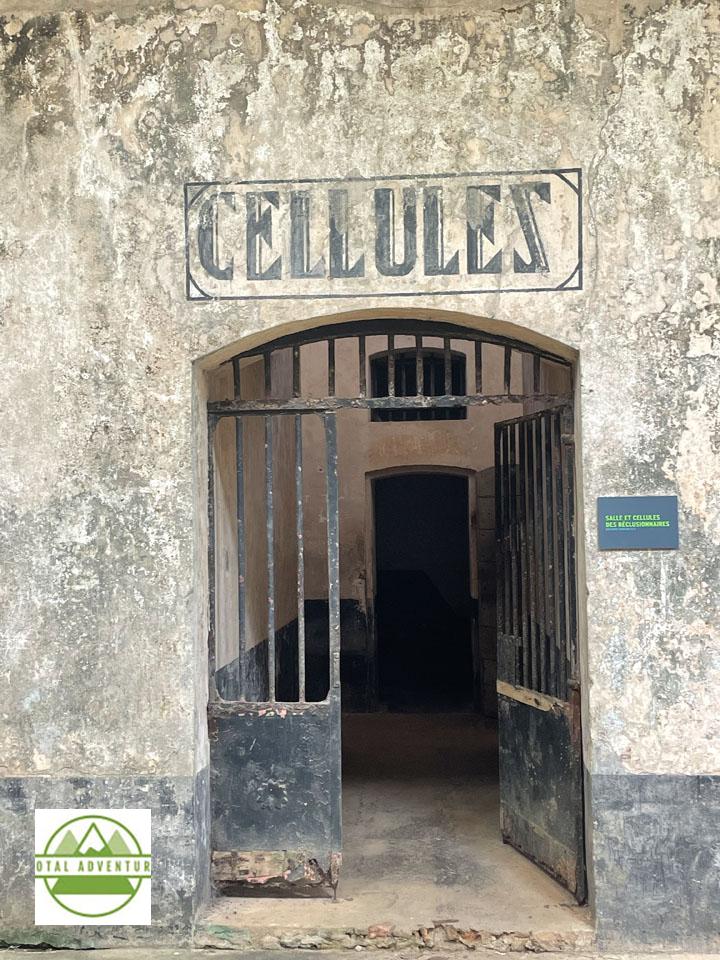 The solitary cells were the end of the line. Total seclusion in darkness and silence for up to five years. For attempted escape, the punishment was 2 years first offense , five years for the second – to be served in addition to the original sentence.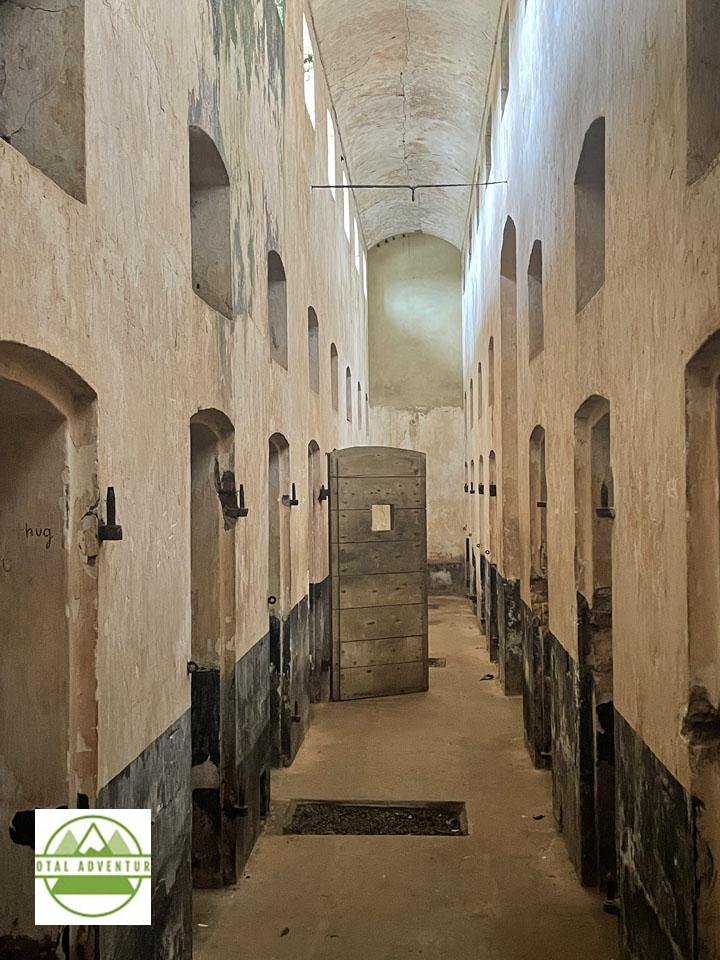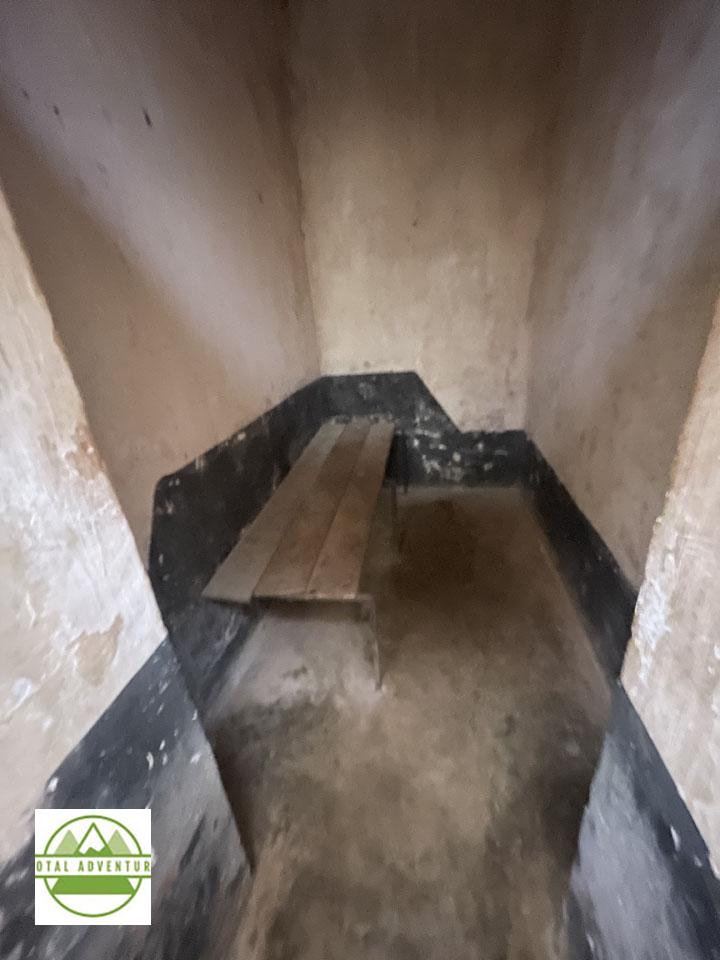 Three slats of wood for a bed. No lying or sitting for 15 hours of the day – only standing or pacing. Food was a soup or gruel with a minimum amount of calories to sustain life – reduced by half for violations. No talking, no reading material. Many went mad.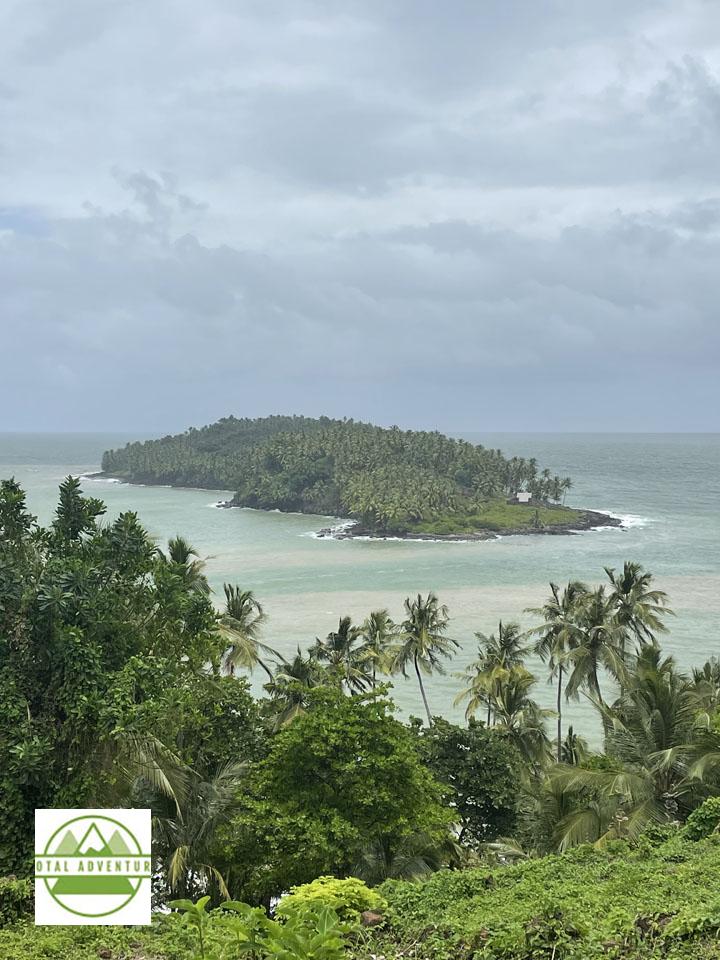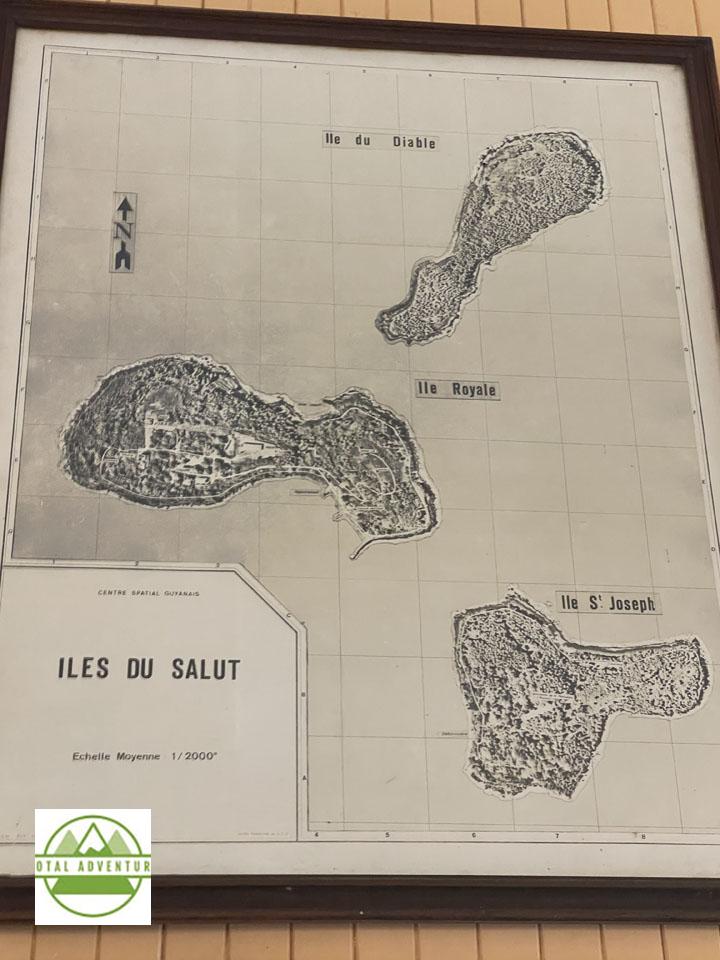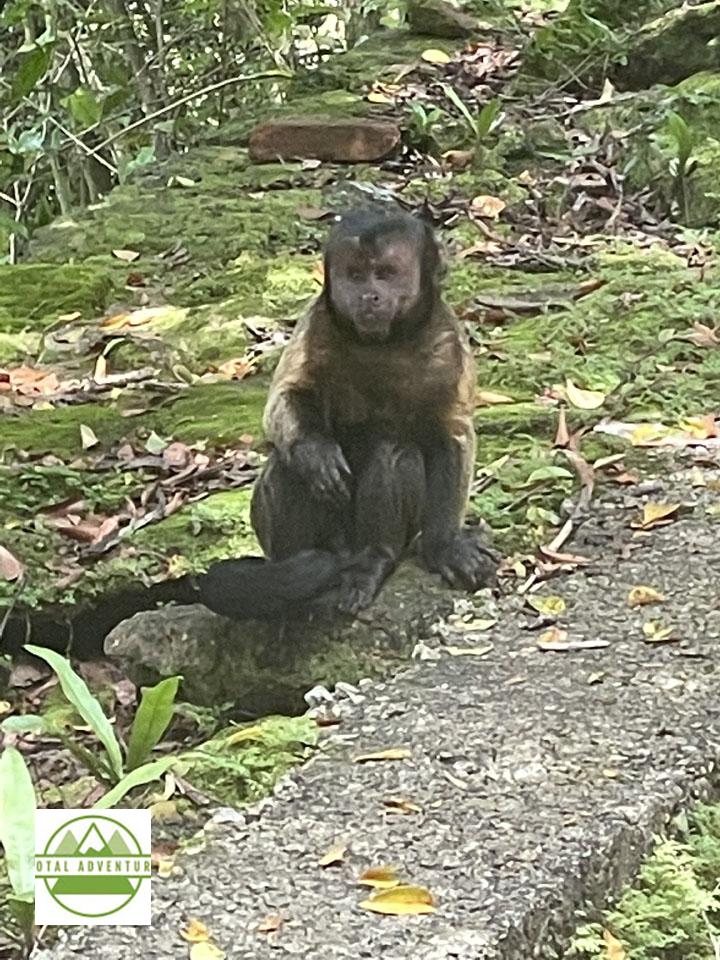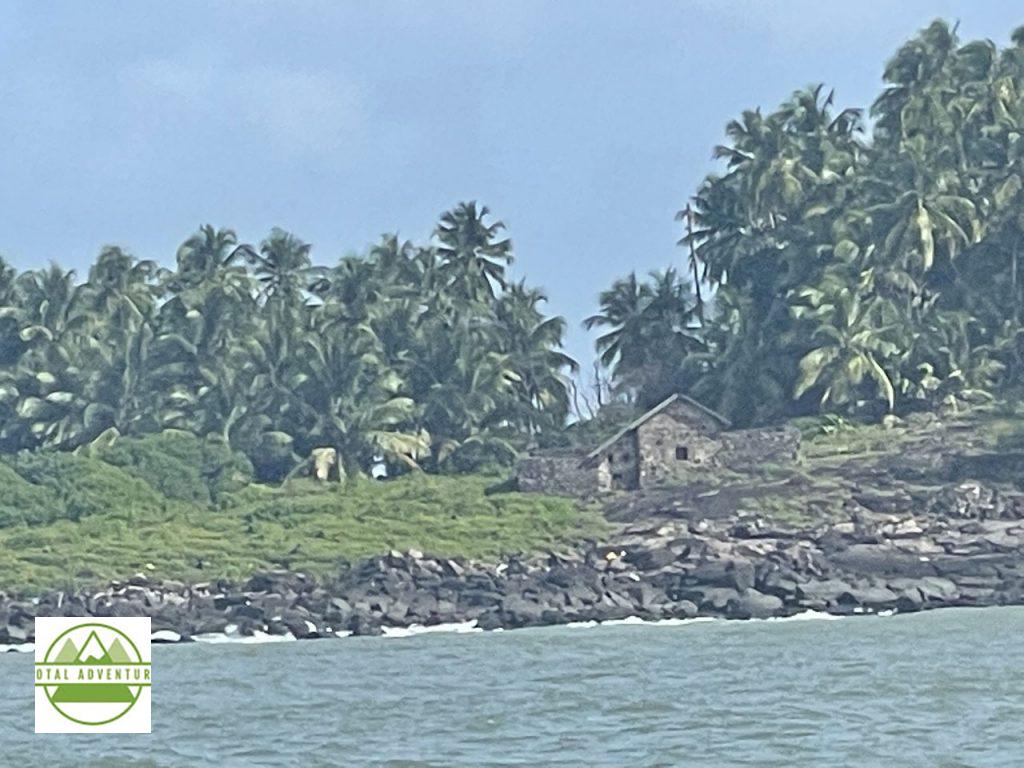 From the islands we returned via catamaran, with jolly French vacationers to Korou – site of the European Space Program. Then back to Cayenne for the evening. TotalAdventure then rose at 4:30 AM, took the van to St. Laurent for a mandatory covid test for both Suriname and the USA. Having missed the ferry, I crossed the Moroni by motorized pirogue to Albina where my Suriname driver was waiting. Back to Paramaribo for a delicious lunch and a 1 AM flight back to Miami.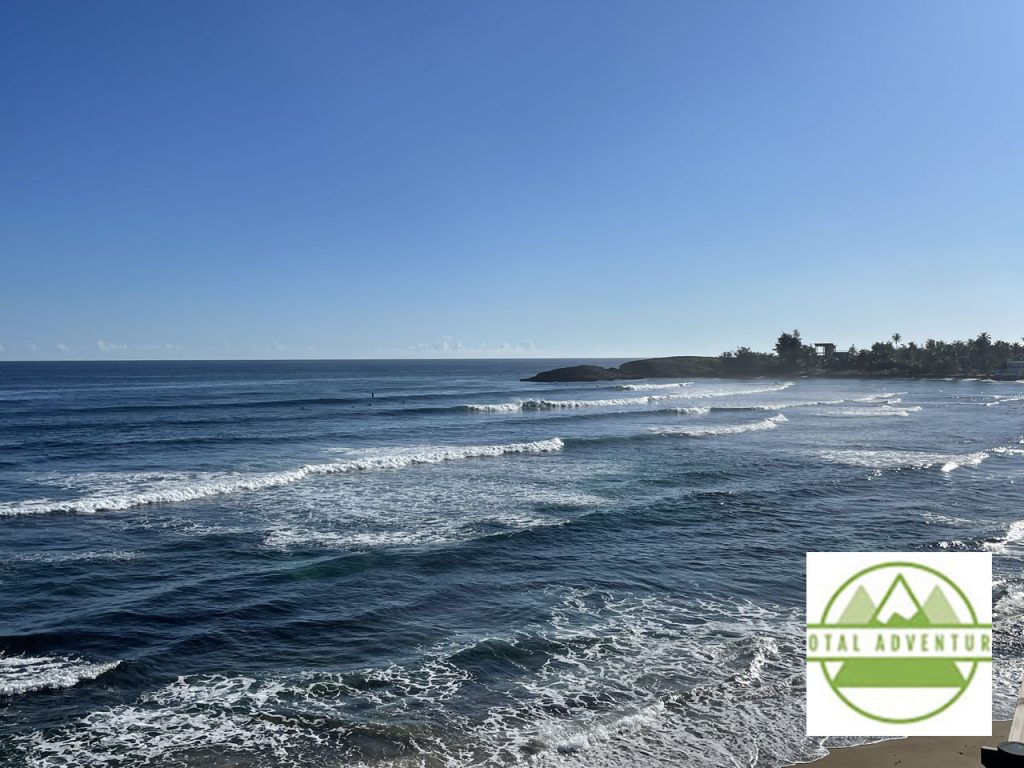 In late September,TotalAdventure decided to explore a part of the "Miami Neighborhood " which is basically the entire Caribbean Basin. Just two hours away from Miami is the US Territorial Island of Puerto Rico. At 107 mies long and 40 miles wide, it's perfect for a long weekend getaway. As a US Territory , it operates fairly independent of Washington.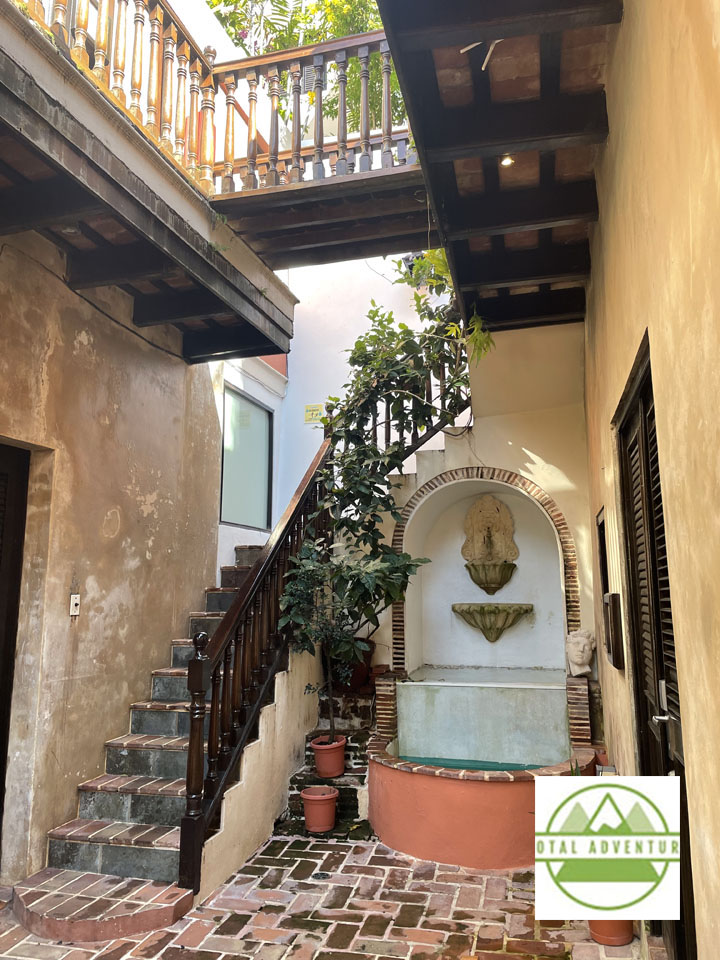 Just off the plane , I went right to the beach at Playa Piñones. The first and last nights were spent in San Juan..Here is the Villa Herencia, charming and from the colonial era.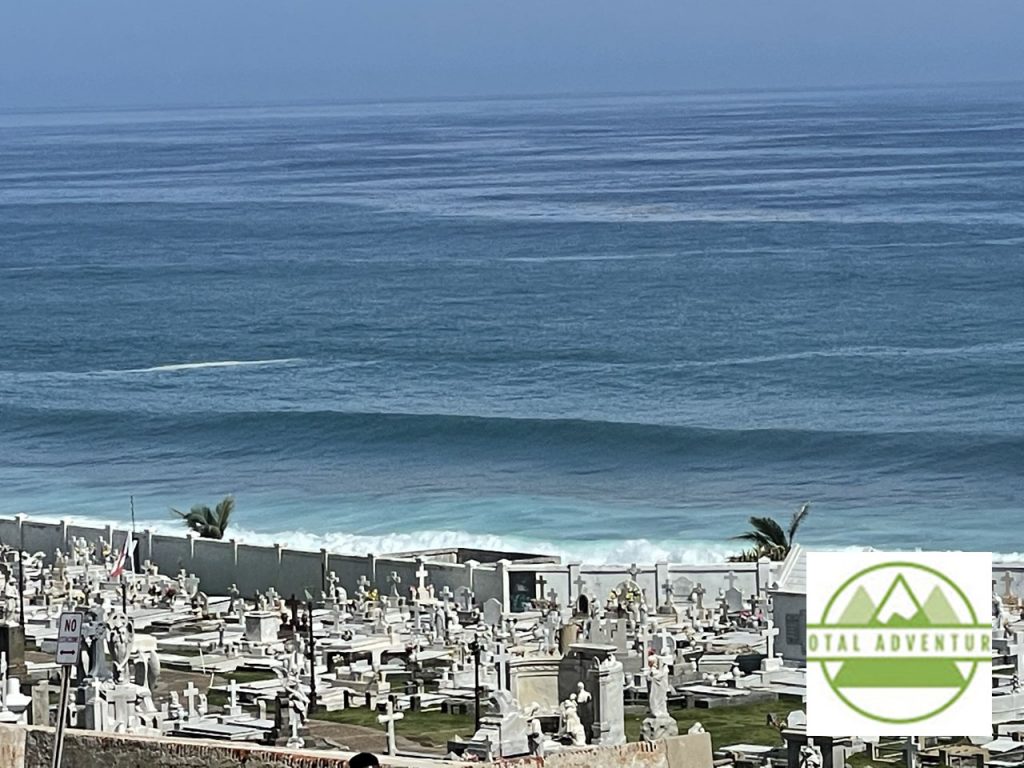 Breakers near El Morro. However there is no beach there, only sharp jagged rock.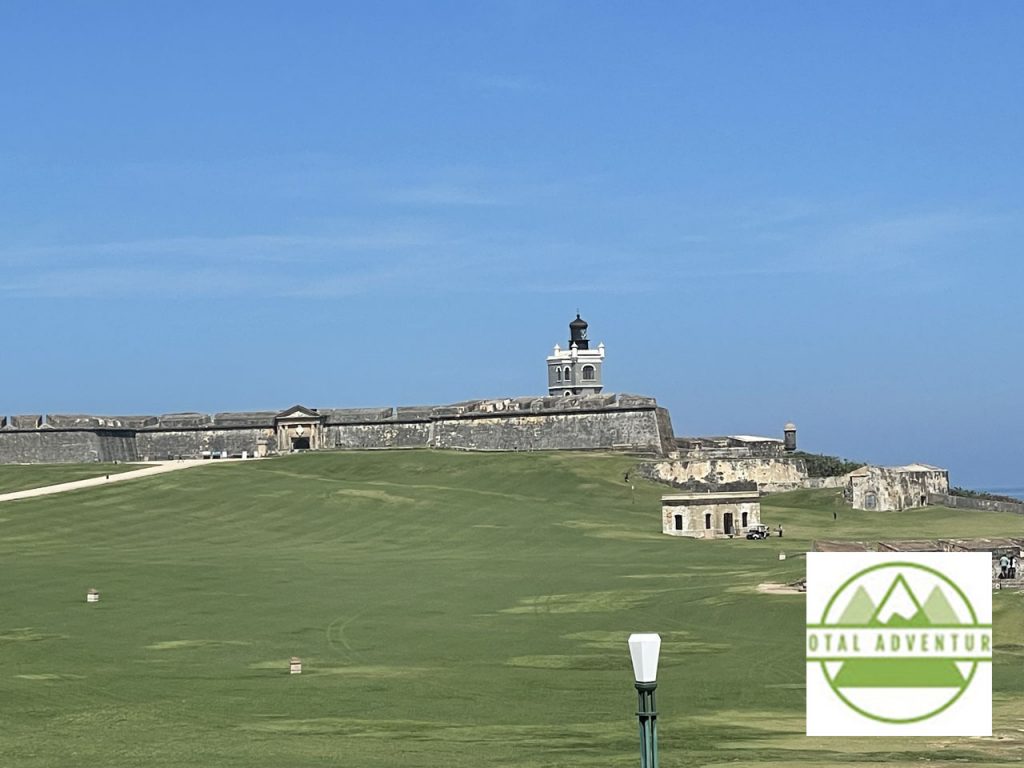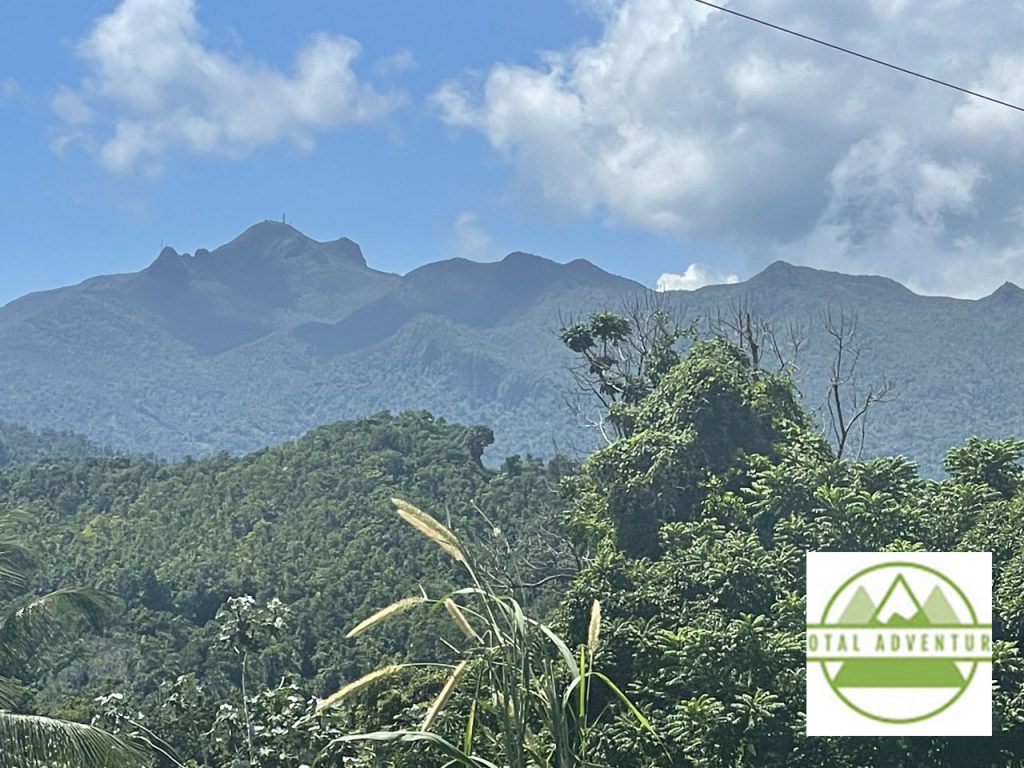 Just 30 miles from San Juan is El Yunque, a mountainous rainforest going up to about 4000 feet elevation. While not that high, temperatures there are much cooler than 90 degree San Juan, often remaining in the 70s during the day.

TotalAdventure circumnavigated half the Island in one day, arriving in Ponce by nightfall. The Eastern coast has great panoramas ,but very few hotels..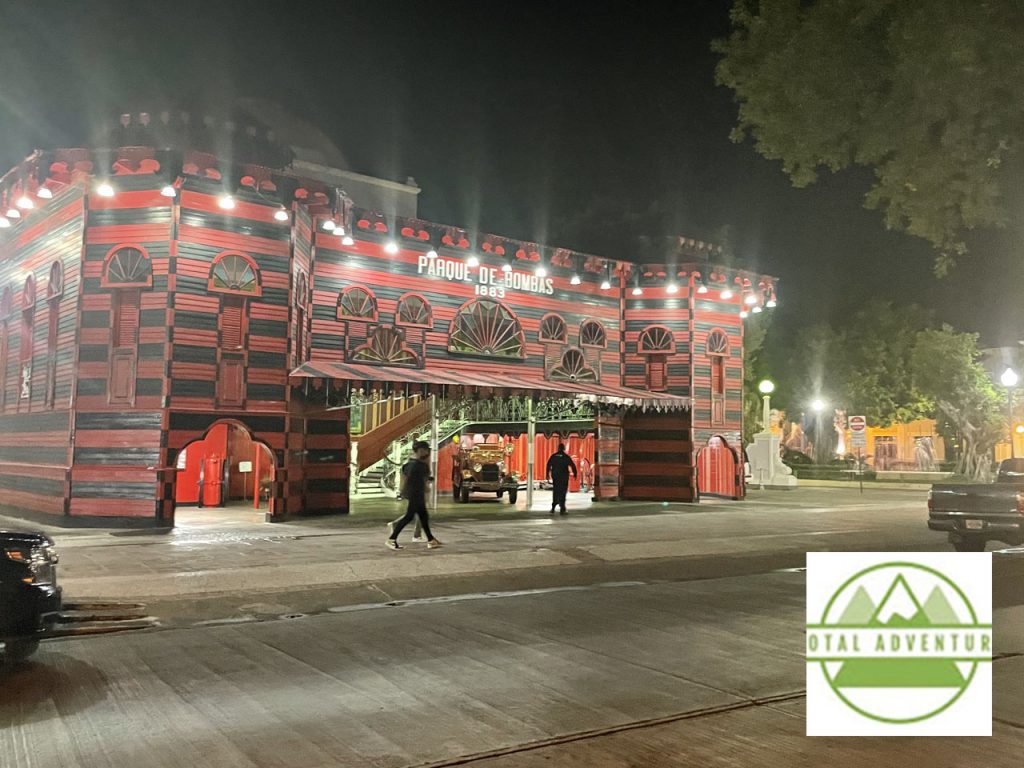 The Colonial city of Ponce is well preserved, despite recent bombardment by Hurricanes and Earthquakes.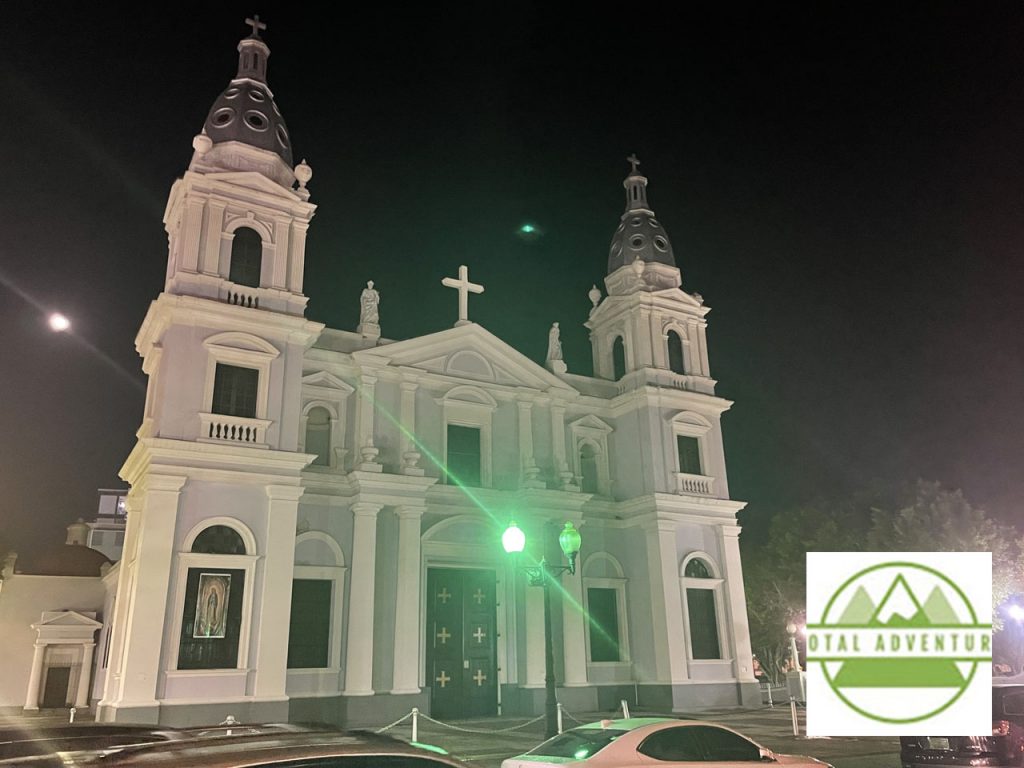 In the deadly earthquakes of 2020, an urn weighing several tons fell from the right tower. Luckily no one was under it.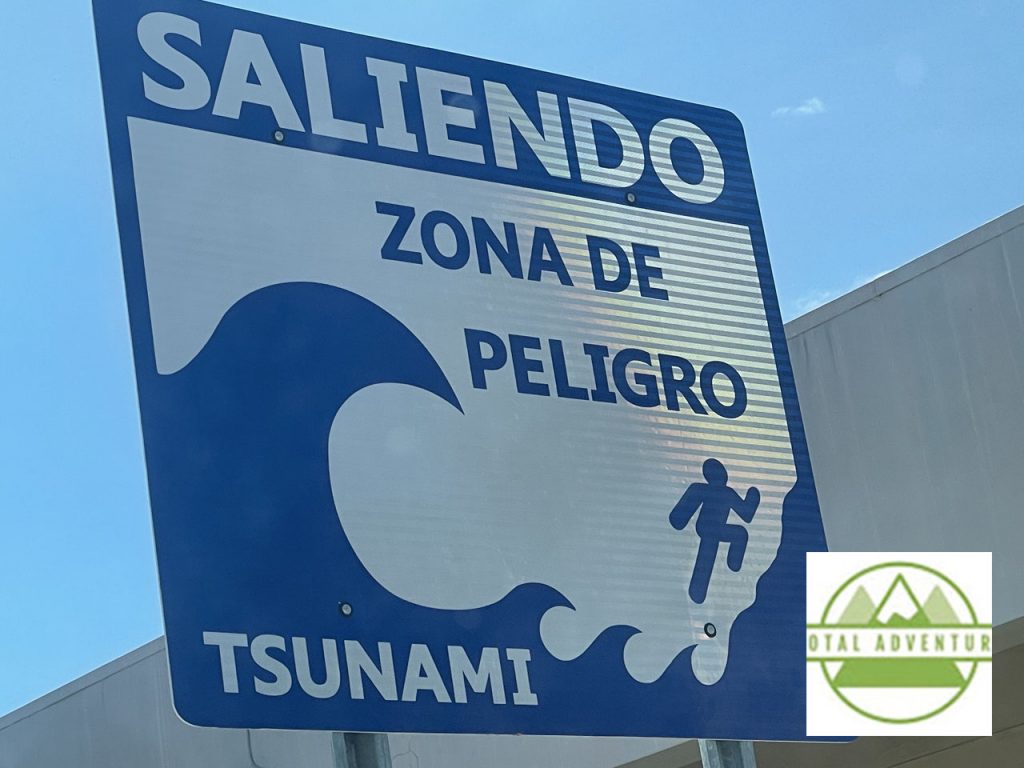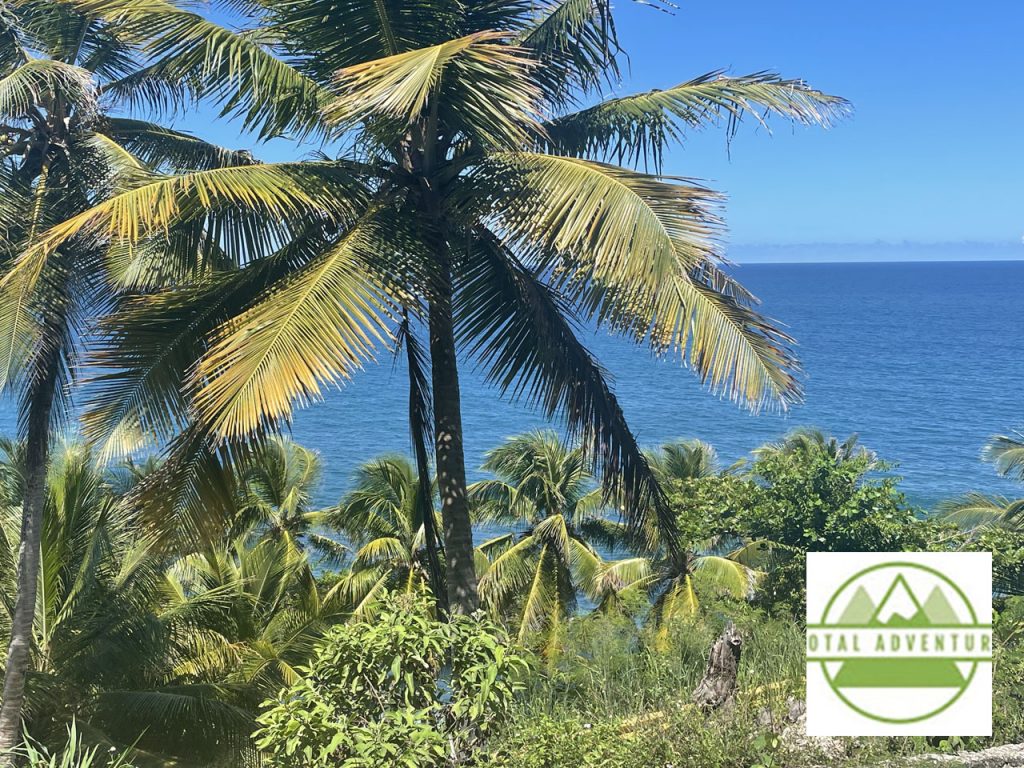 A great bodysurfer,TotalAdventure stopped in at Playa Rincon ,known all over the USA as a top surf spot. The waves were small right breaks onto a rocky shoreline. Waves get up to 20 feet with winter cold fronts. The cold fronts do not bring cold weather however, it stays in the 80s in January.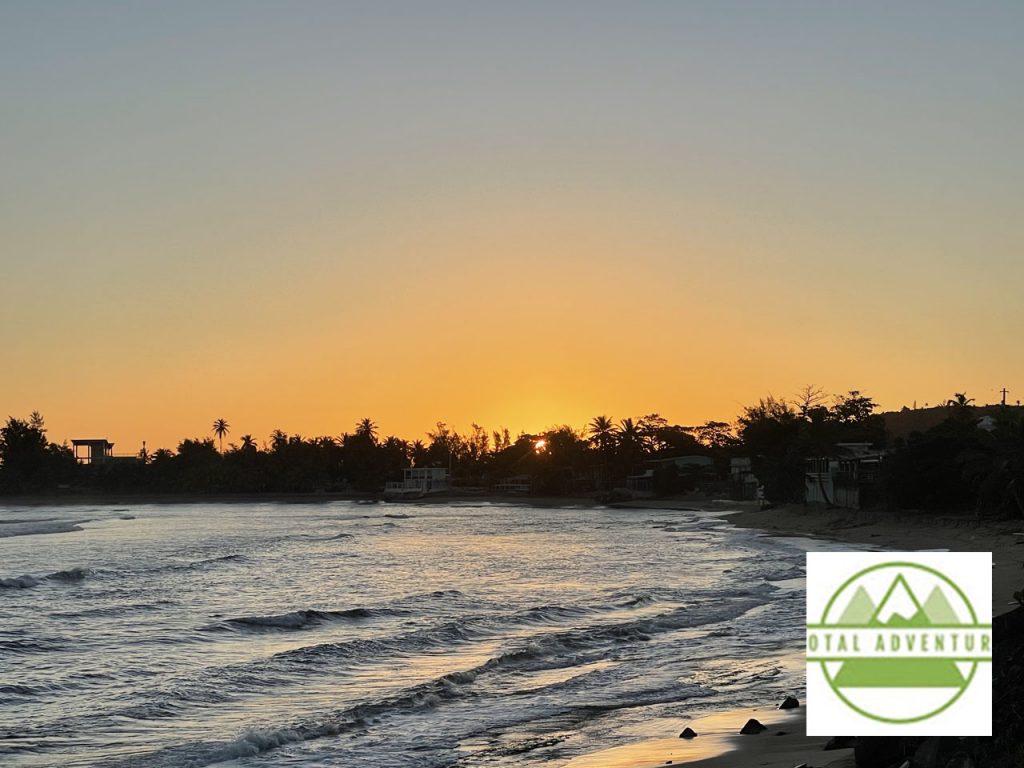 Saturday night was in Isabela, on the Northwest Coast. A rustic surfer hotel,The Oceanfront was very basic, no internet, for $ 100 per night. However ,it had incredible views as seen above. I spent the entire morning bodysurfing and seeing waves crash on the cliffs as well as following sea turtles. Watch the above video carefully.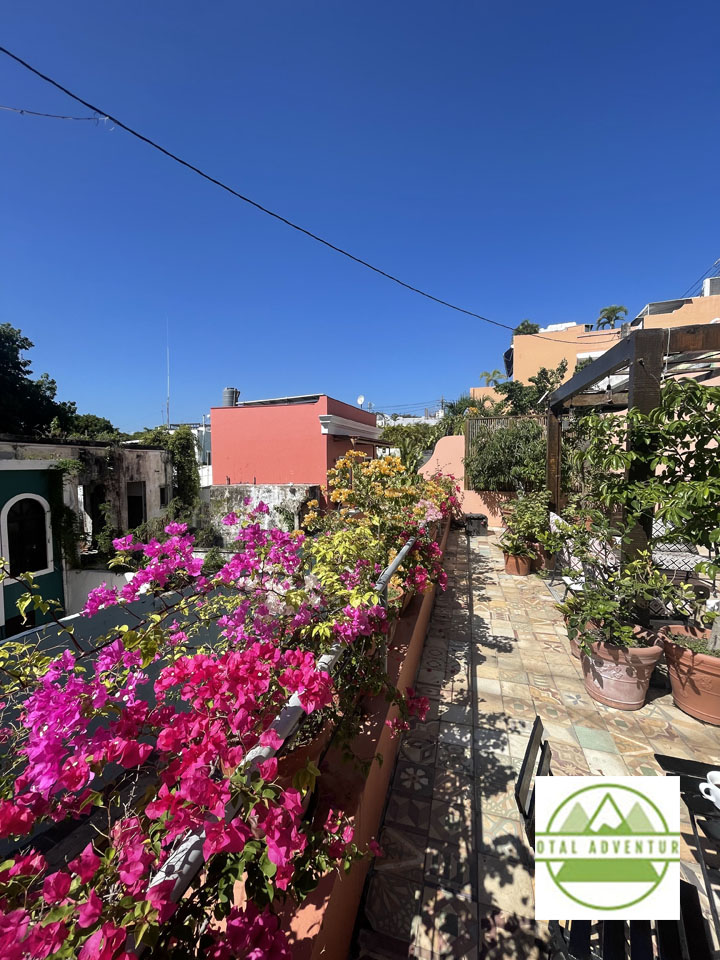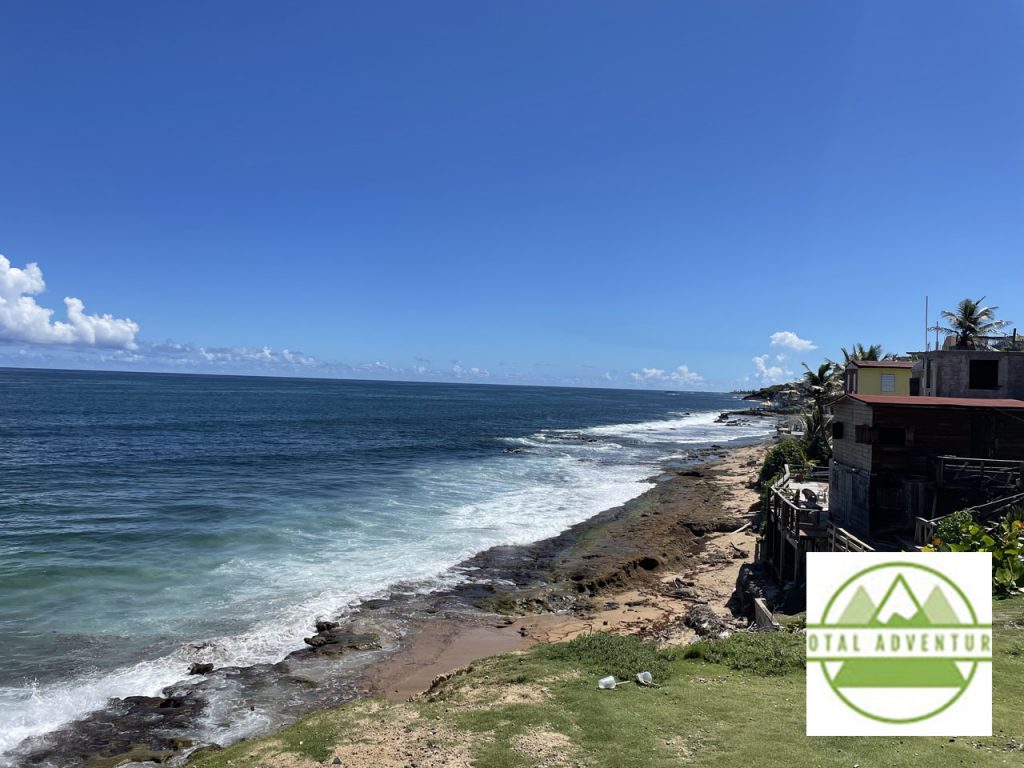 The final night was back in San Juan. I took a motor view of the seaside Barrio of La Perla, where cameras are strictly forbidden. The final activity was snorkeling just off El Morro, before dashing to SJU for the flight back to MIA.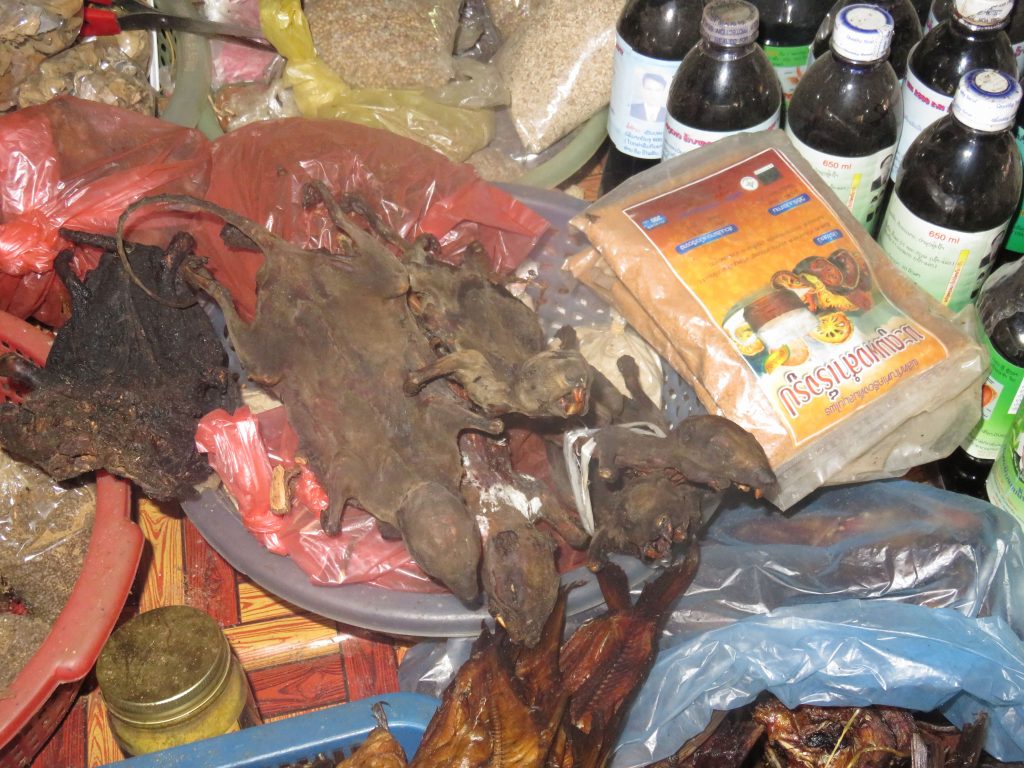 TotalAdventure Presents "Long Lost Laos" A Video Narrative Of Last Summer's Voyage.
Vietnam Voyage Is A 23 minute excursion from Saigon to DaNang  by air, from DaNang to Hue by train and then from Hue to Hanoi by air. TotalAdventure explores the main sites of the 4 historic cities with culinary adventures ,such as cobra snake in Hanoi.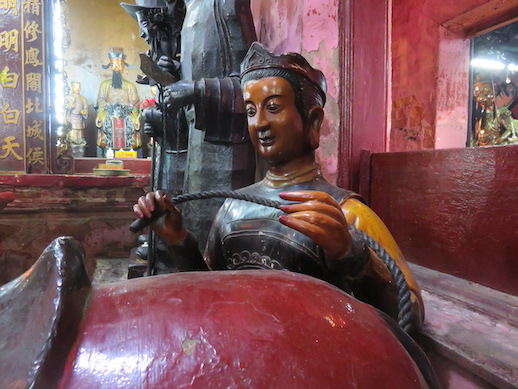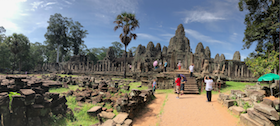 Angkor is truly a Wonder of the World, even if it was not listed as one of the originals.TotalAdventure spent three days exploring, though several weeks would be needed to visit all the areas that are still being explored.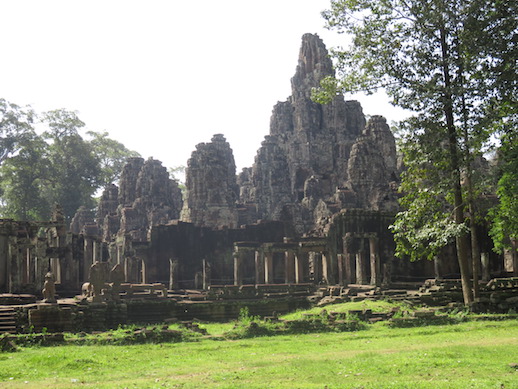 Europe was in the Dark Ages when this huge city was being built.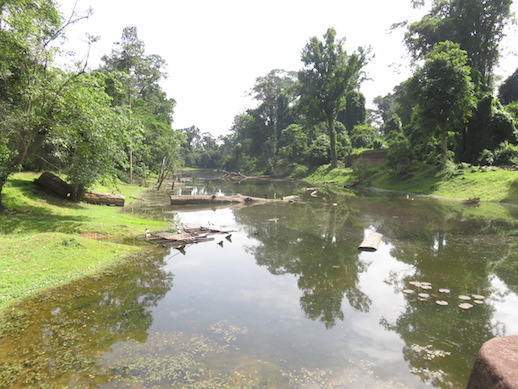 These rivers were navigable.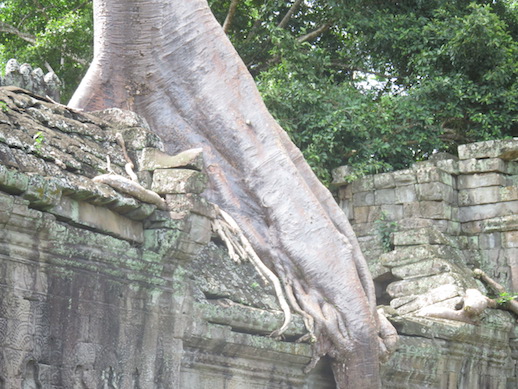 Time takes over.
Lost In Time.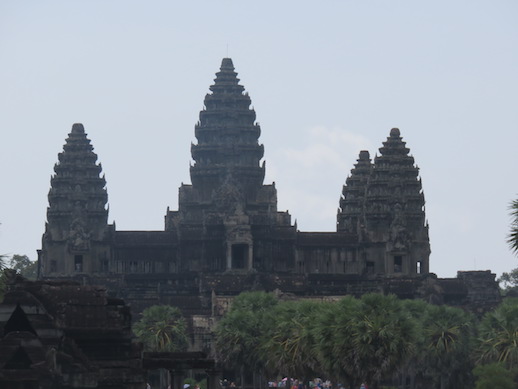 Angkor Wat – Main City.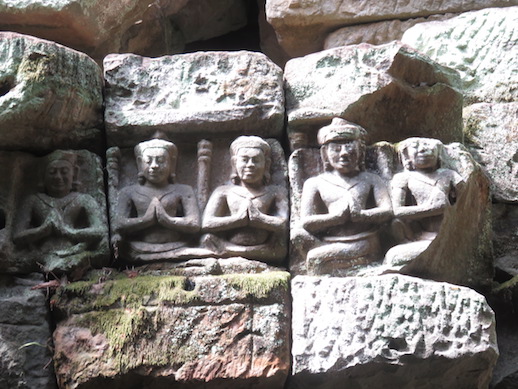 Intricate Details On All Structures.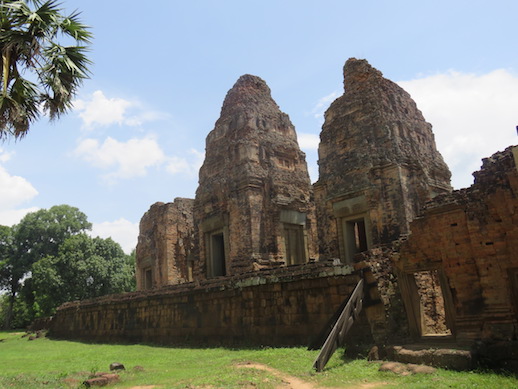 June is a great time to visit, as the winter tourist hordes have vanished, but real monsoon has not yet begun.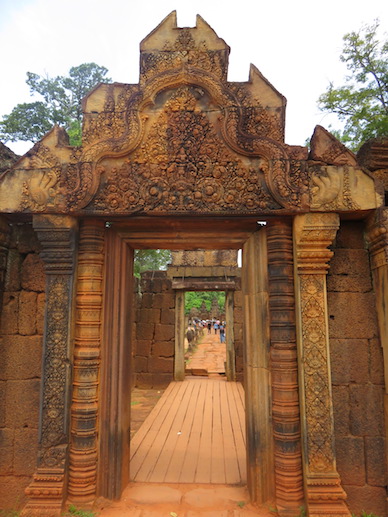 Eternal Path.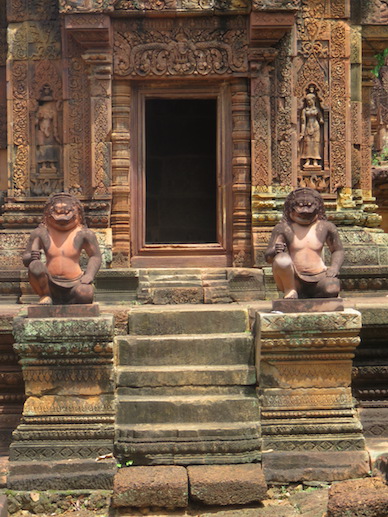 Eternal Guardians.

A five hour journey from Rio de Janiero, via Brasilia, landed TotalAdventure in Belém – capital of the vast Pará State – about 80 km from the Mouth of The Amazon. The 450 year old Cidade Velho is closest to the River and there is a surprisingly  large modern city with skyscrapers not far inland.
TotalAdventure boarded a ferry for the one hour ride to the river town of Barcarena, which would be a 10 hour car ride by circuitous muddy roads through the jungle. These elevated cabins are not connected to the power grid, but many have generators to run their satellite TV's.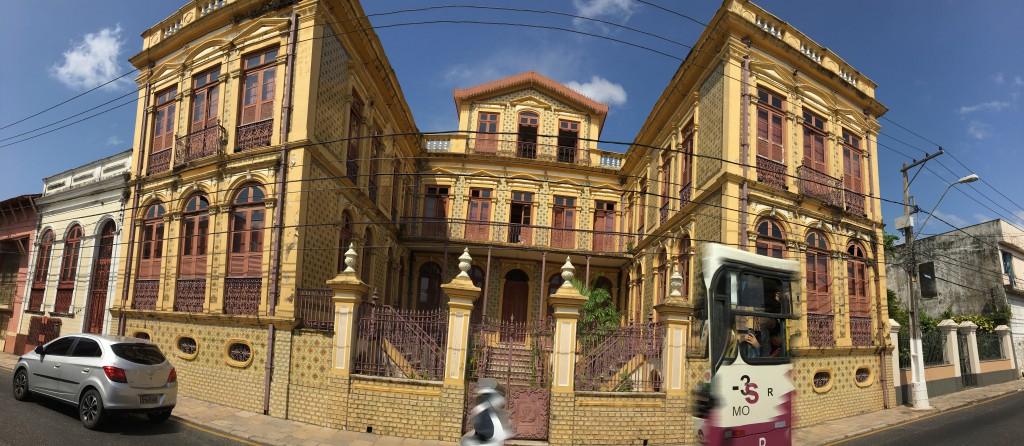 In the Old City.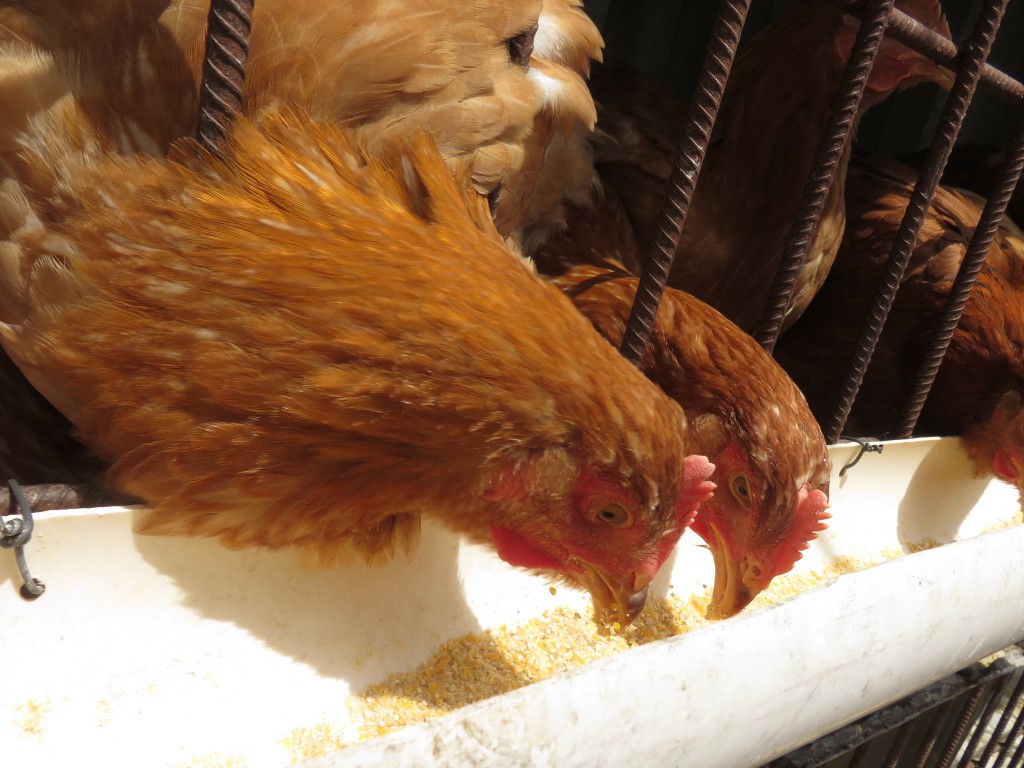 Galinhas Comem.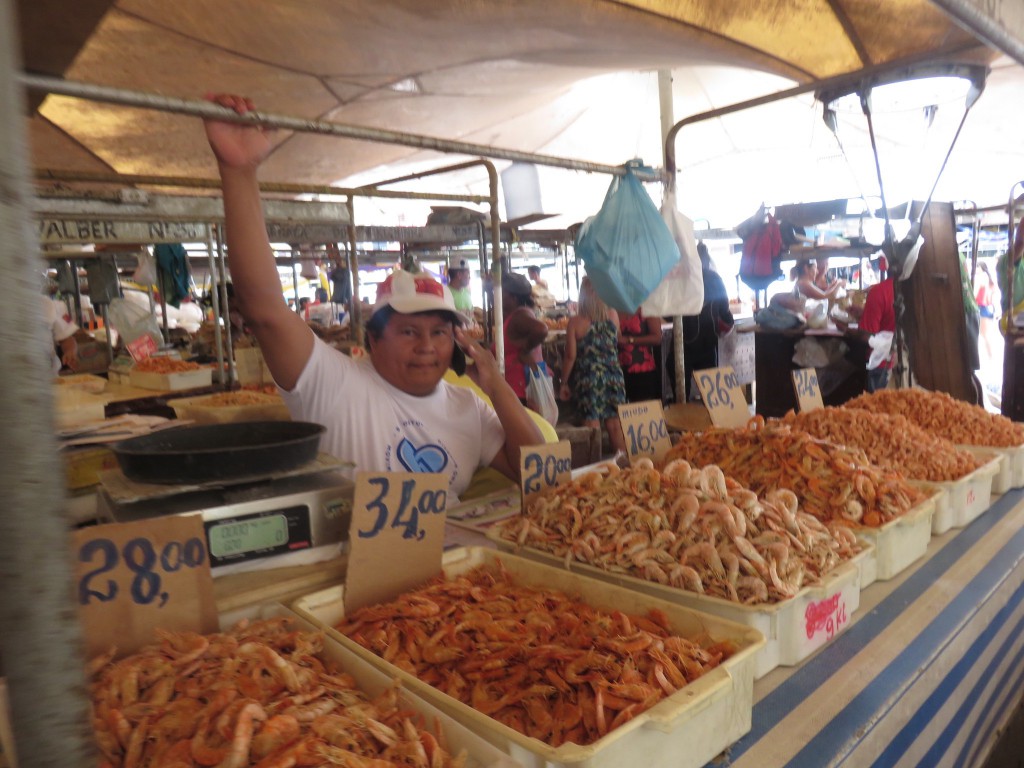 Ver O Peso Market.  Belém has a refreshingly remote feel, with few tourists – yet is only about 6 hours via connecting flights from Miami. For all TotalAdventure's Brazil Adventures – CLICK HERE.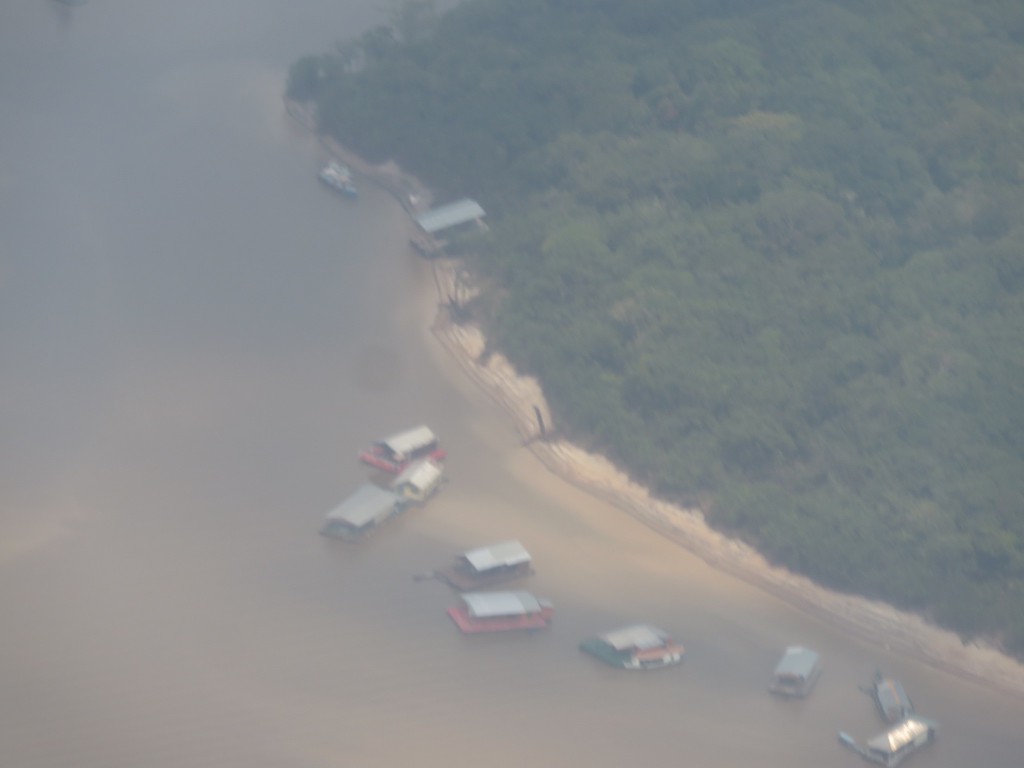 BEL-MAO-MIA   In the morning TotalAdventure packed ( still carrying  ski jacket from Chile ) and boarded TAM for the 2 hour flight to Manaus – Amazonian Capital – and  hopping off point for many jungle and river adventure trips.
Coming into Manaus.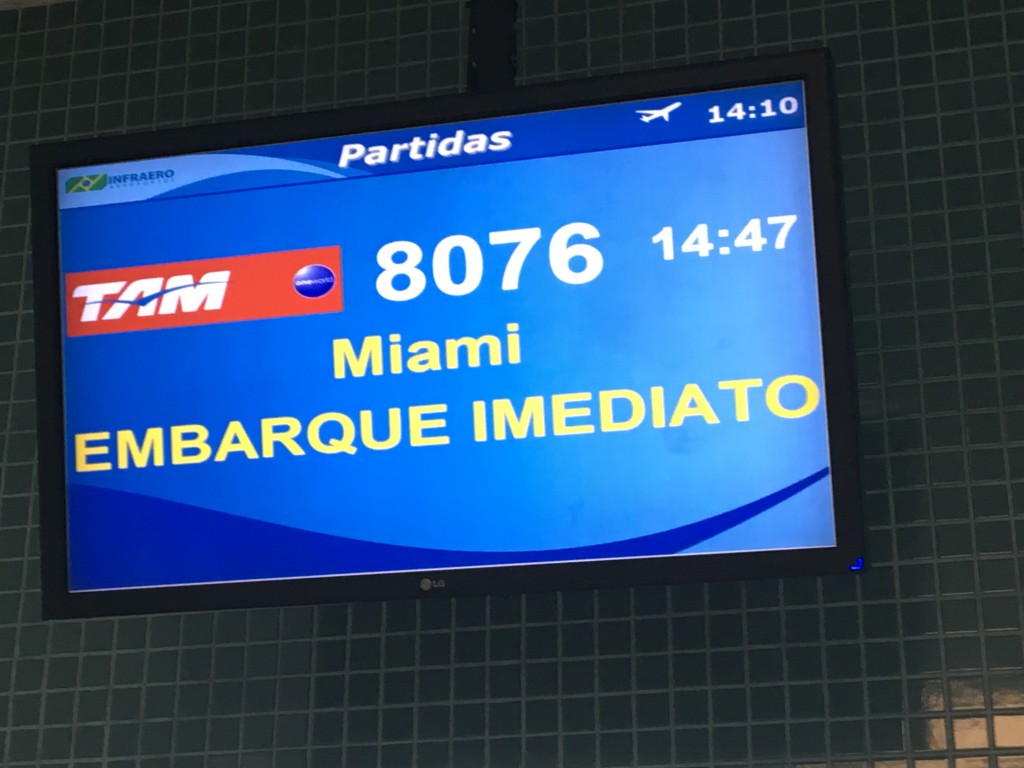 Time To Return Stateside –
The 4 1/2 hour journey offers beautiful aerials of the Northern Amazon, Venezuela's Gran Sabana, the Guajira Peninsula, Cuba and finally into Miami.
2014 was an incredible travel year for ArcticTropic. We explored Myanmar ( Burma), European Russia,Siberia,Mongolia,China,Japan,British Colombia,Canada,Singapore,Philippines and Panama. Here's 184 clips in 11 minutes. This version is natural sound,a musical version will be uploaded soon.