"Paul, an apostle of Christ Jesus by the will of God,
To God's holy people in Ephesus,[a] the faithful in Christ Jesus:
2 Grace and peace to you from God our Father and the Lord Jesus Christ. "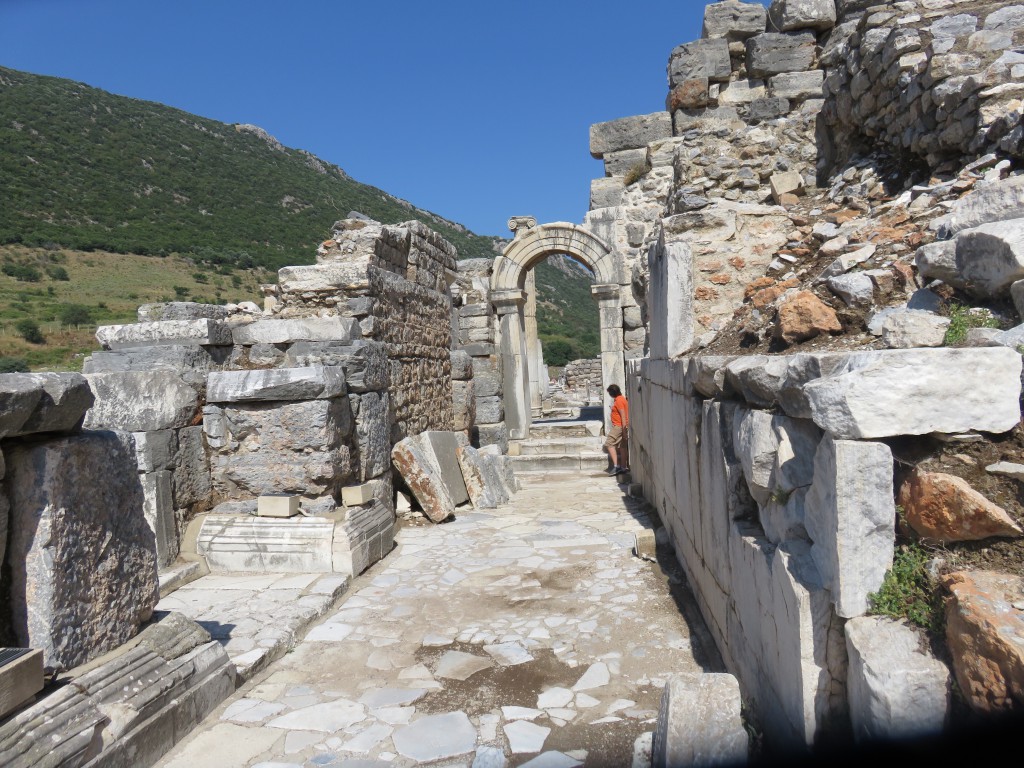 On the final day of June, TotalAdventure toured Ephesus , about 2 hours north of Bodrum. Ephesus began as a Greek city around 1000 BC and was later annexed by Rome. In Biblical times,early AD , the Apostles John and Paul lived there and the Virgin Mary perhaps spent her final days there.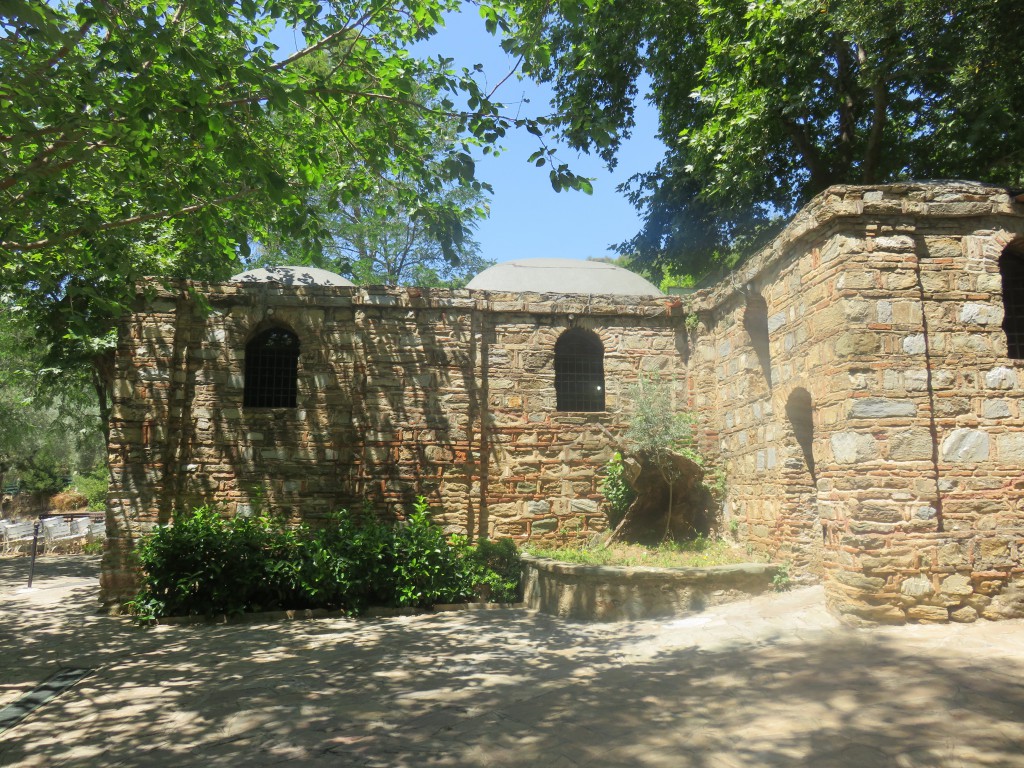 The House of The Virgin Mary.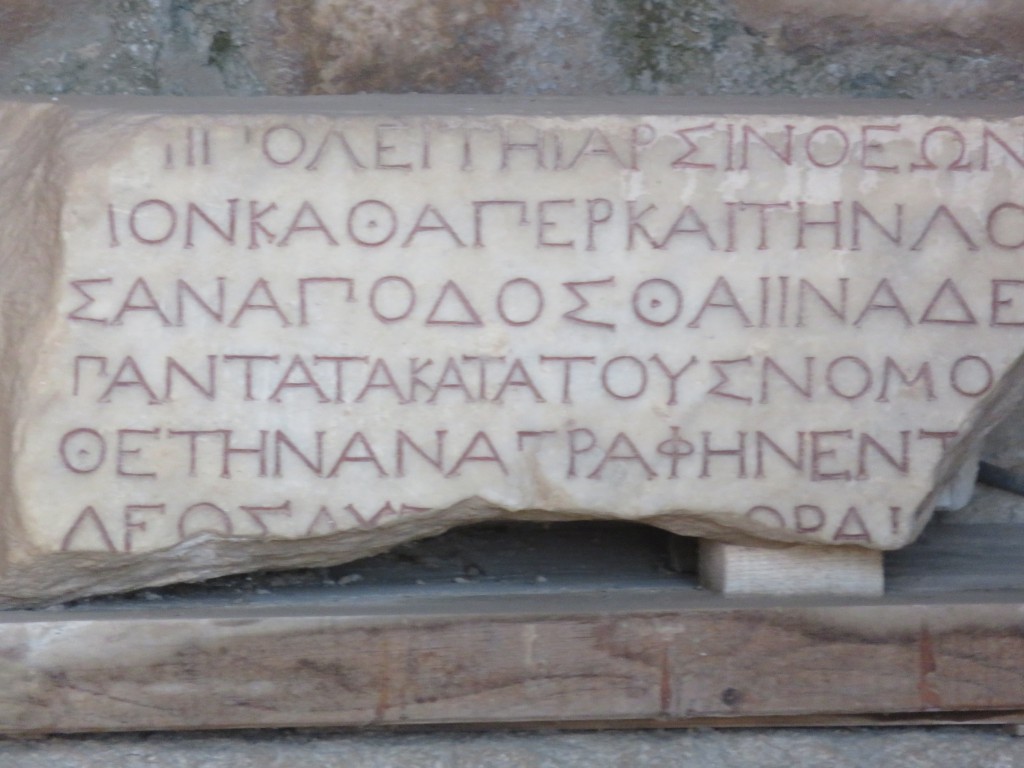 Same alphabet used today, but only in Greece.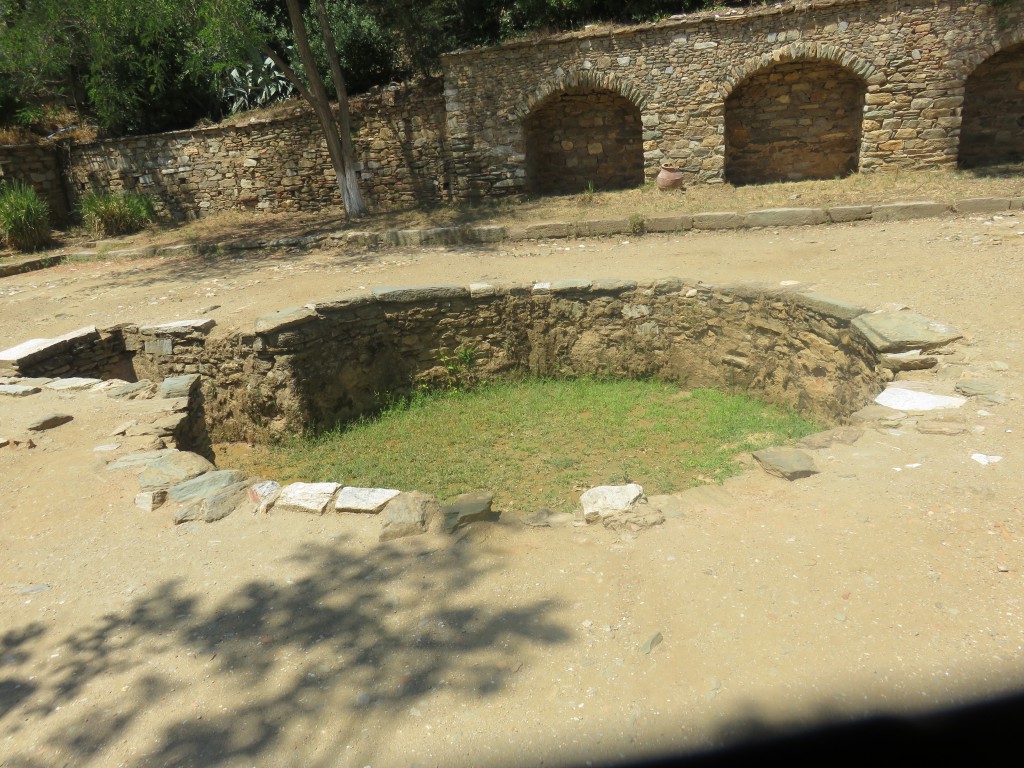 Bath Near Virgin Mary House.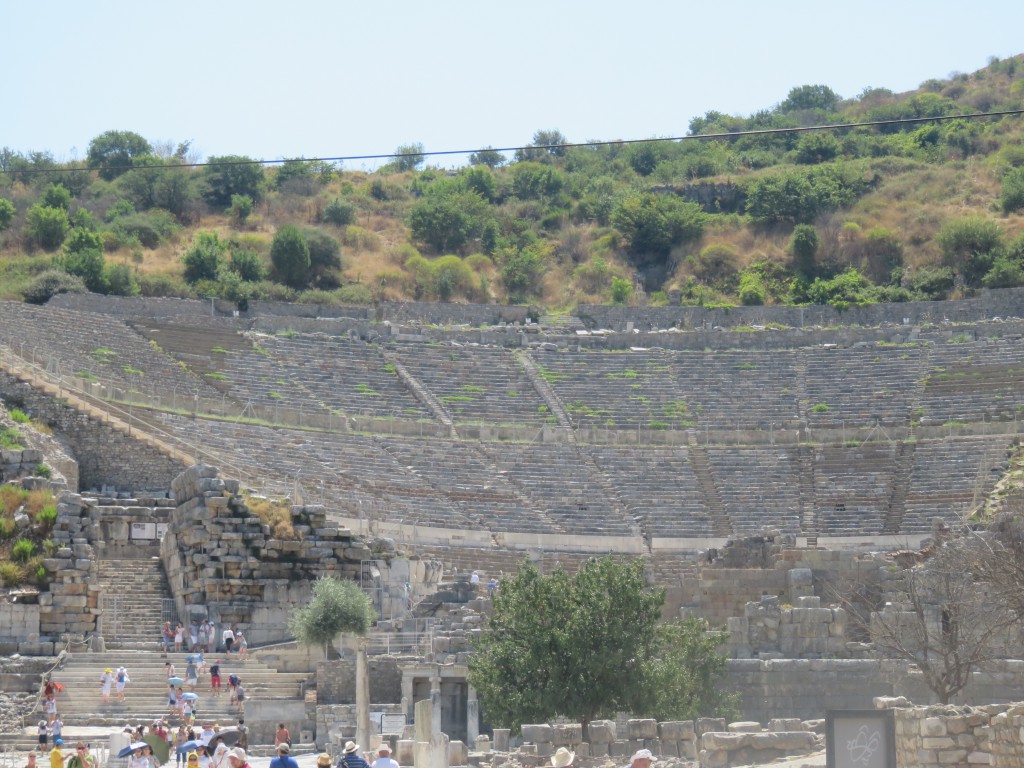 The larger of two amphitheaters. Ephesus is normally very crowded in the summer, but due to events in Istanbul there were very few tourists. In many areas we were by ourselves, along with a  few stray cats. Cruise ships had cancelled landings in the nearby port – their loss,our gain.