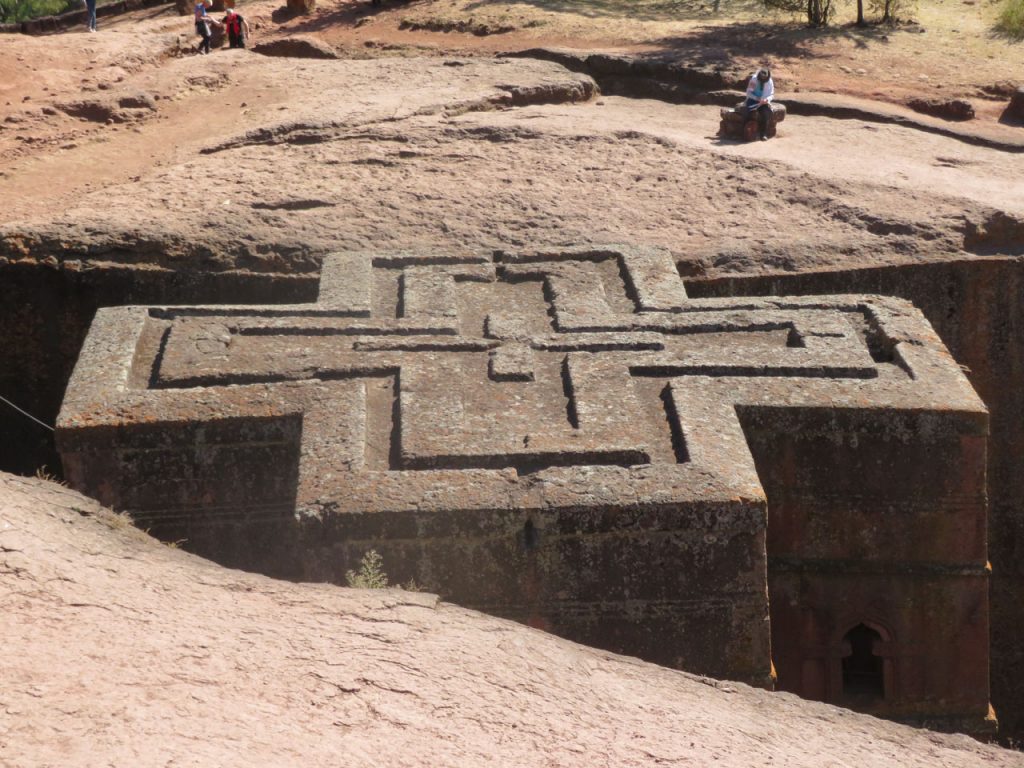 In The Twelfth Century King Lalibela Decreed A Holy City Known As New Jerusalem – To Be Built From Solid Rock. Above Is Beti Gyorgis – St.George ,One Of Eleven Churches Carved From The Earth.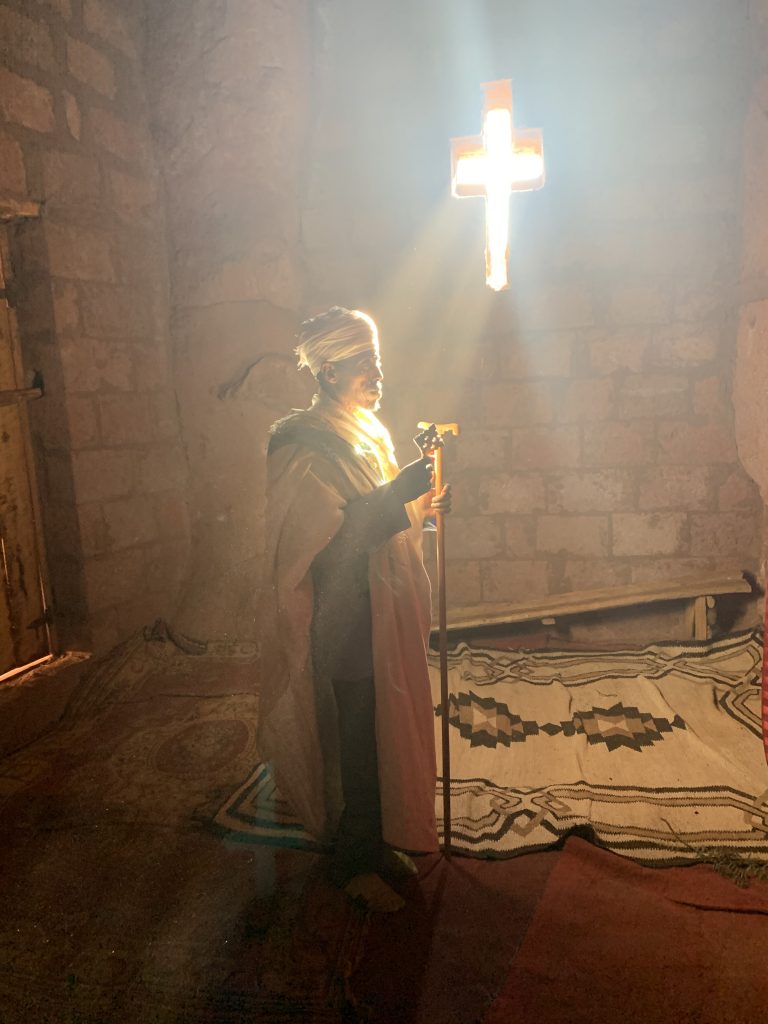 The Light of Jesus Shines Upon A Monk.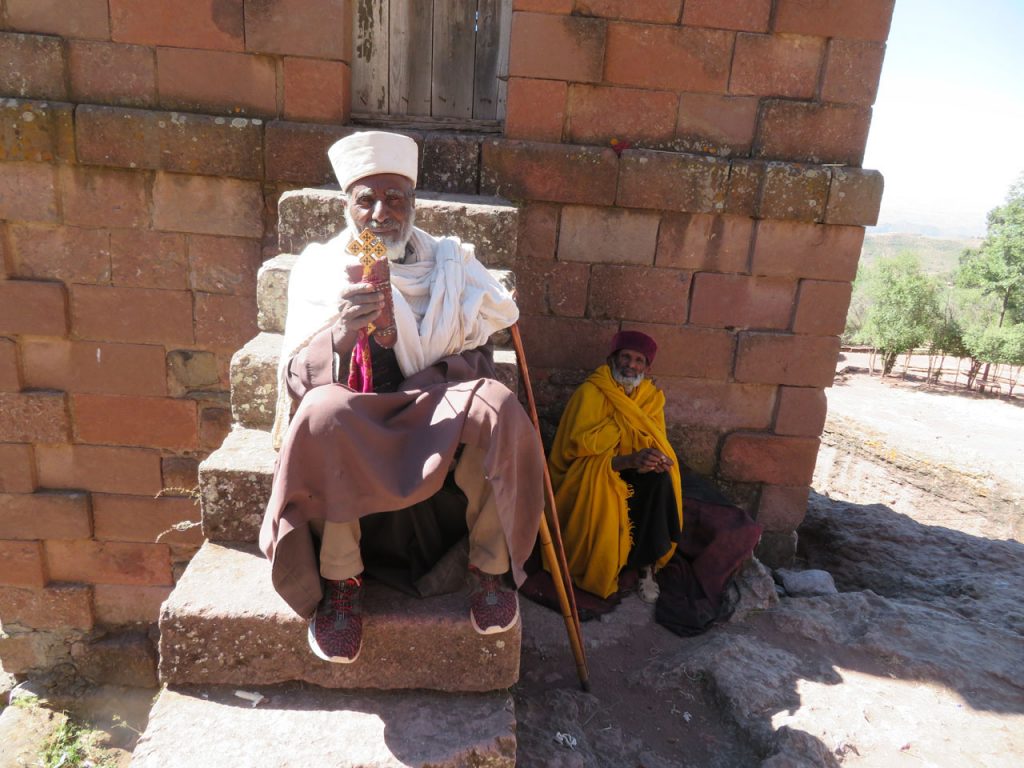 Days Spent In Prayer Unchanged From The Fourth Century.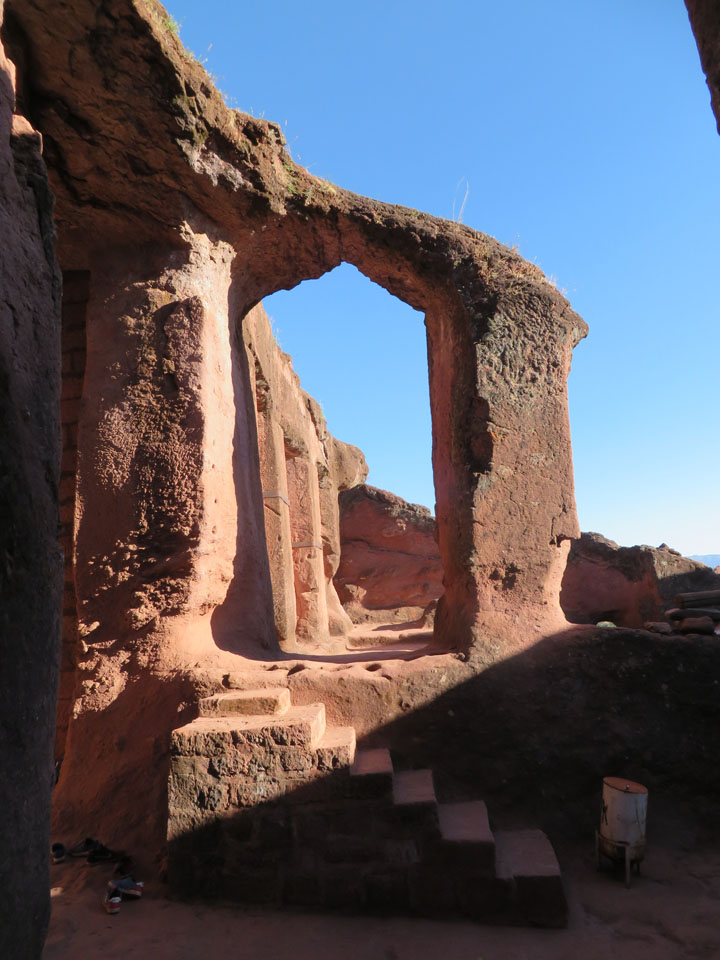 Very Little Restoration Has Taken Place. Due To The Arid Climate And Solid Rock Construction, Lalibela Remains Much Intact.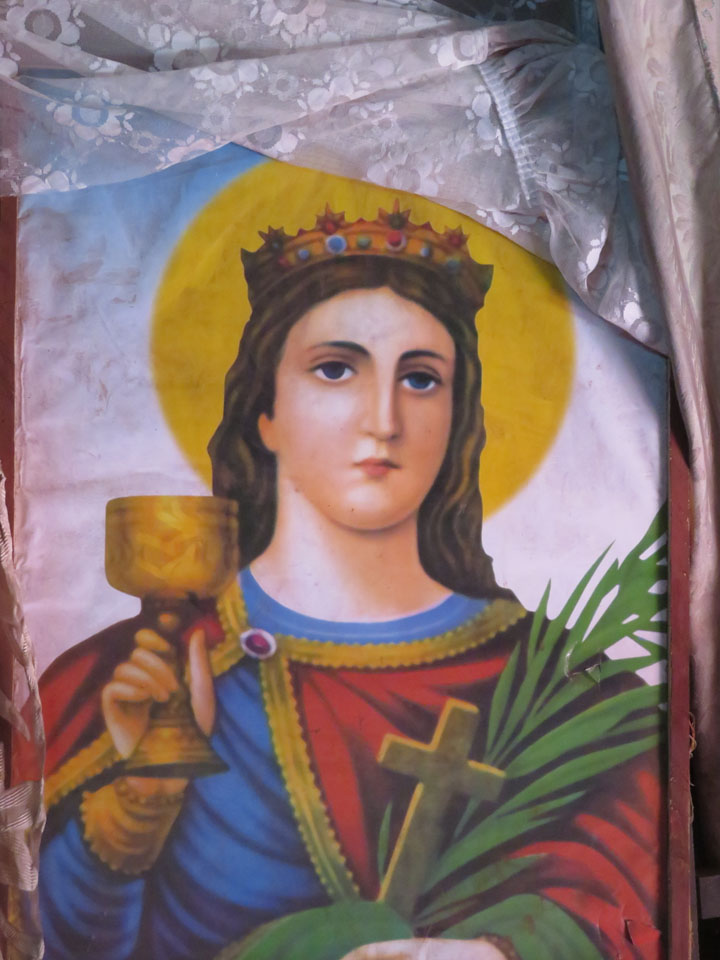 Envy Of The Crusaders Who Sought Ethiopia, But Couldn't Find It.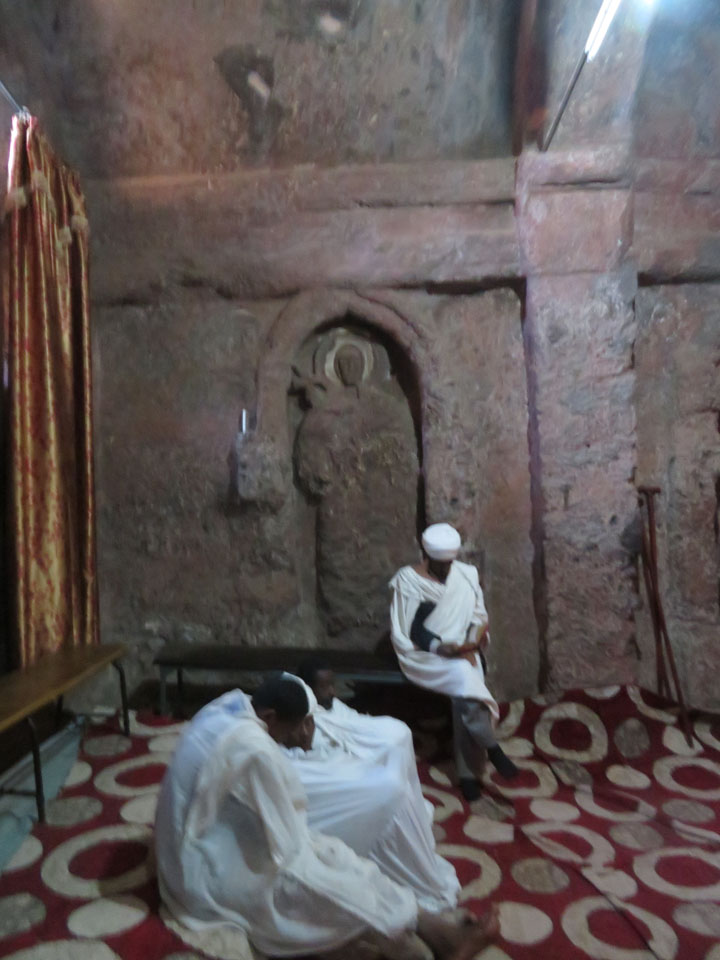 There Are 2 Masses Per Day, At Dawn And At Noon,Each For Two Hours. No Eating Or Drinking Is Permitted Beforehand ,Not Even Water.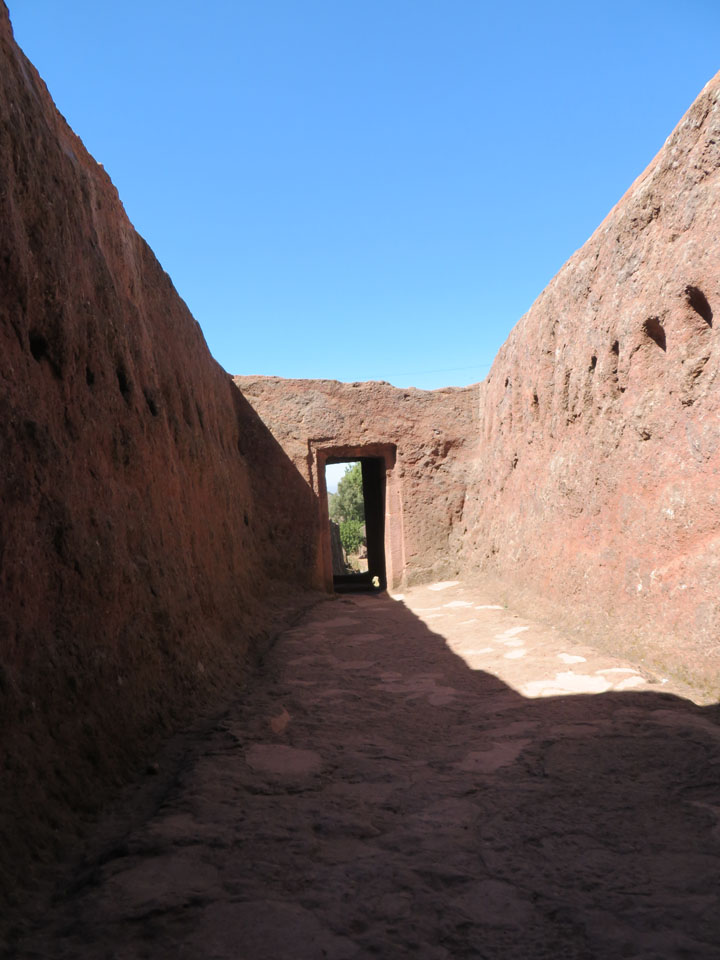 While Ethiopia is being "Discovered " there are few crowds.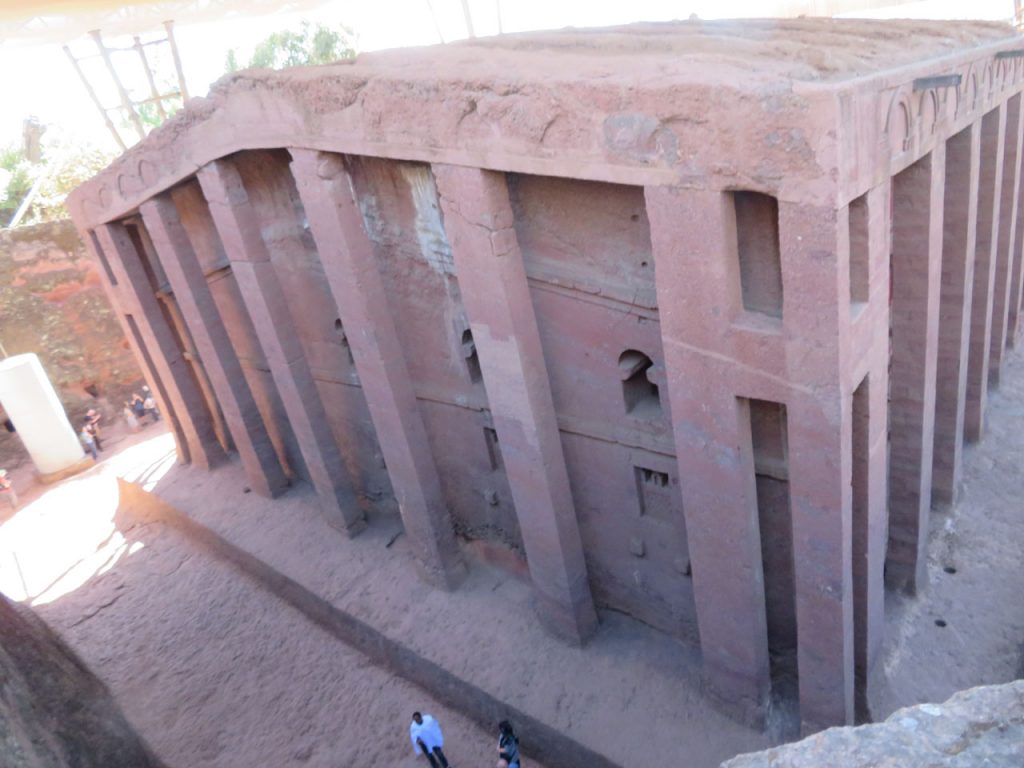 Rock Church From Above.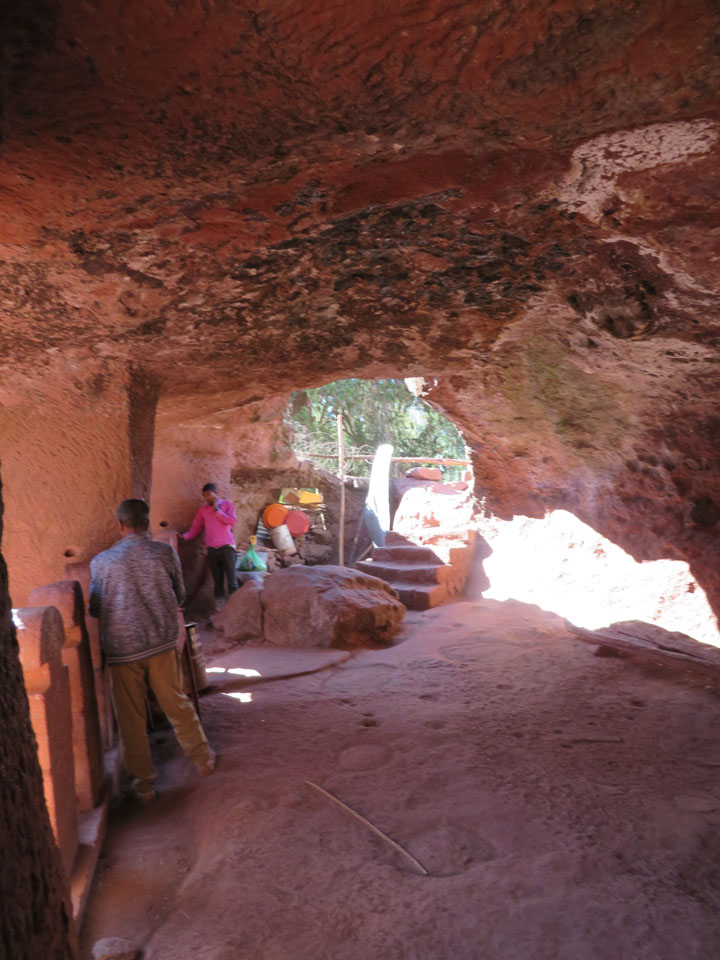 An Approach To Church.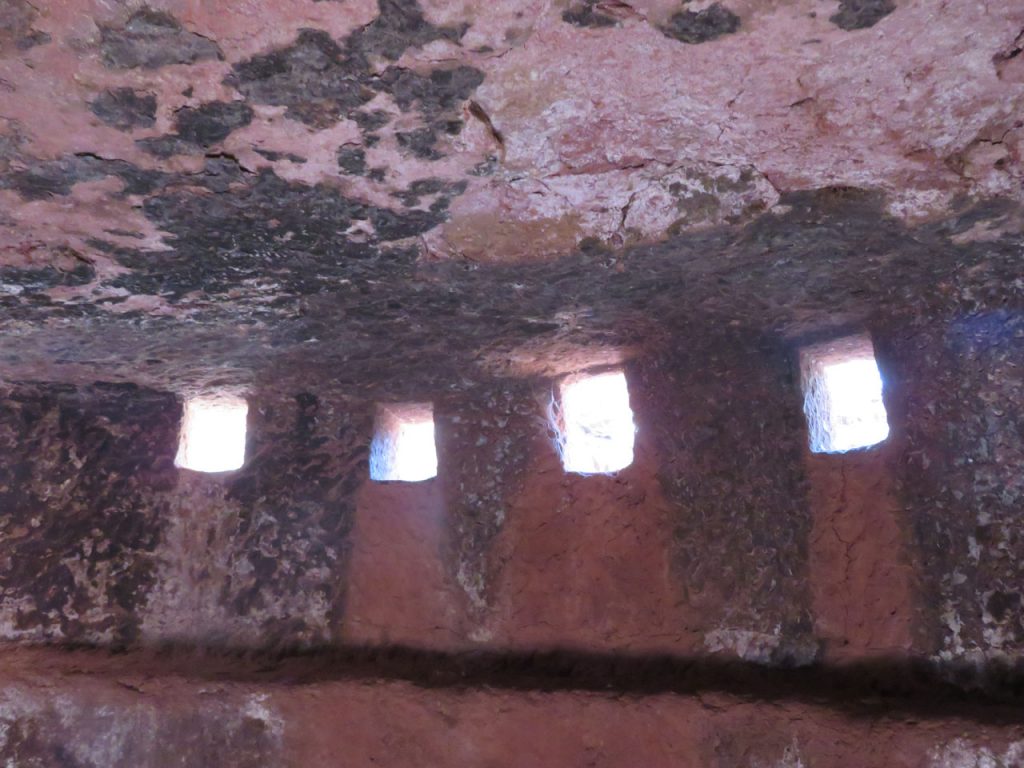 Circular Compound.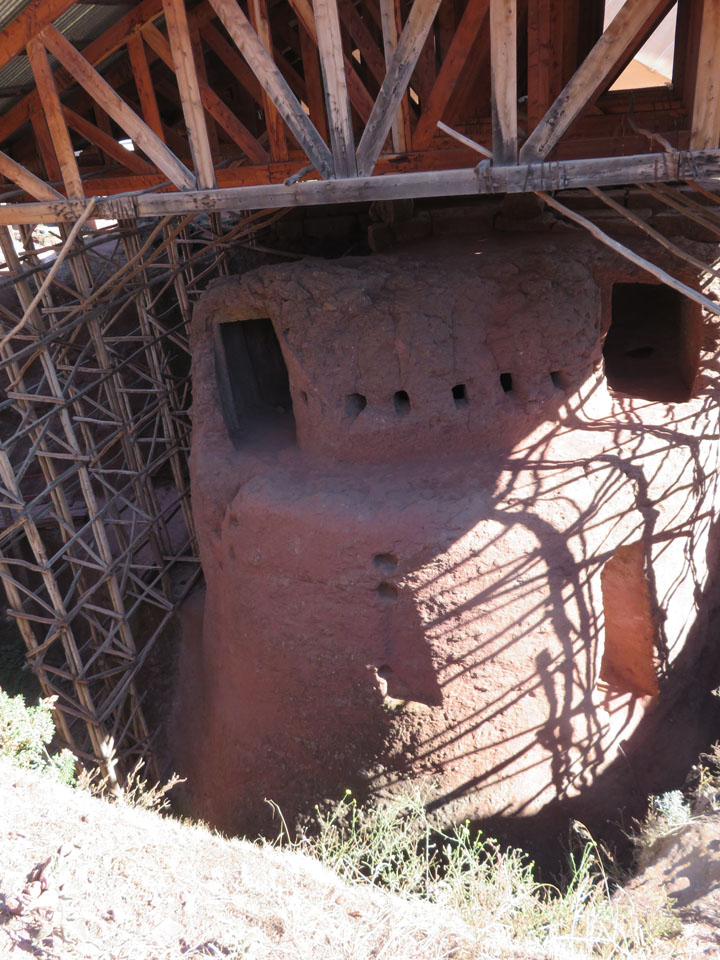 Exterior of Compound.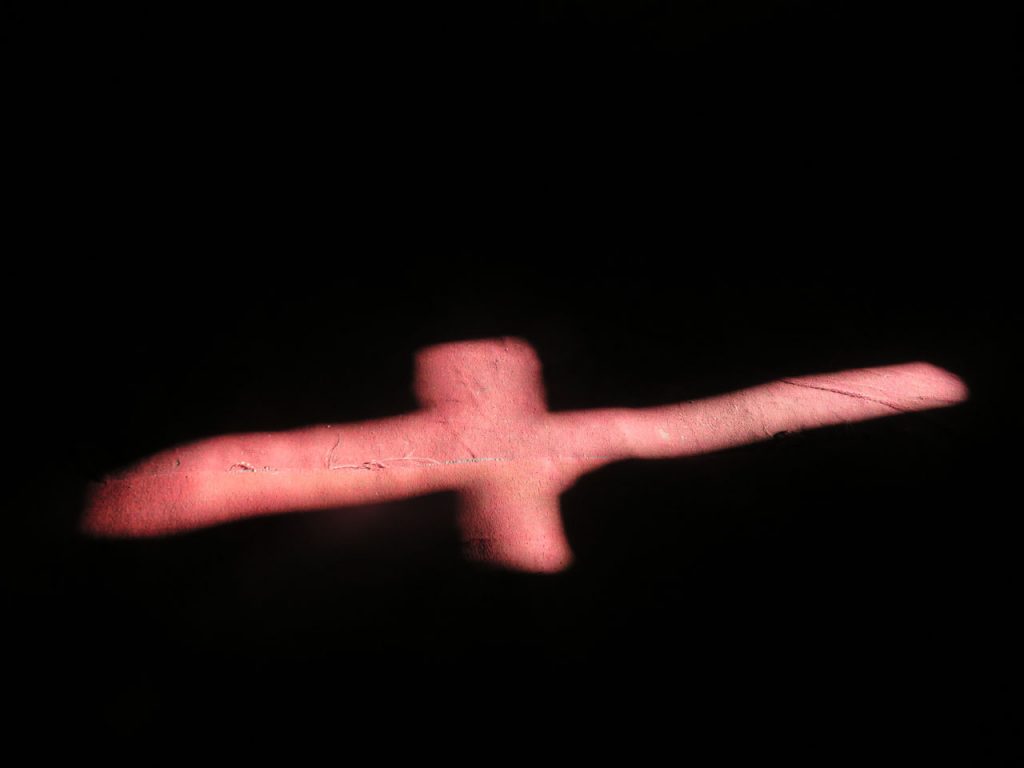 Light Of Jesus.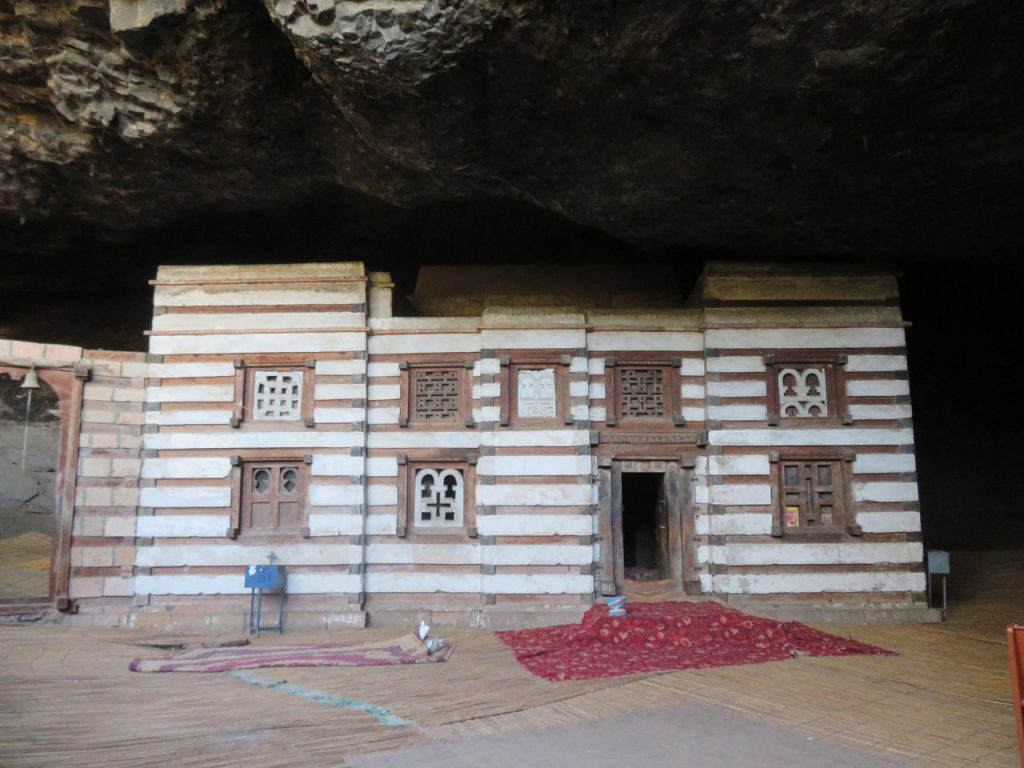 Outside Lalibela- A Church Built In A Cave.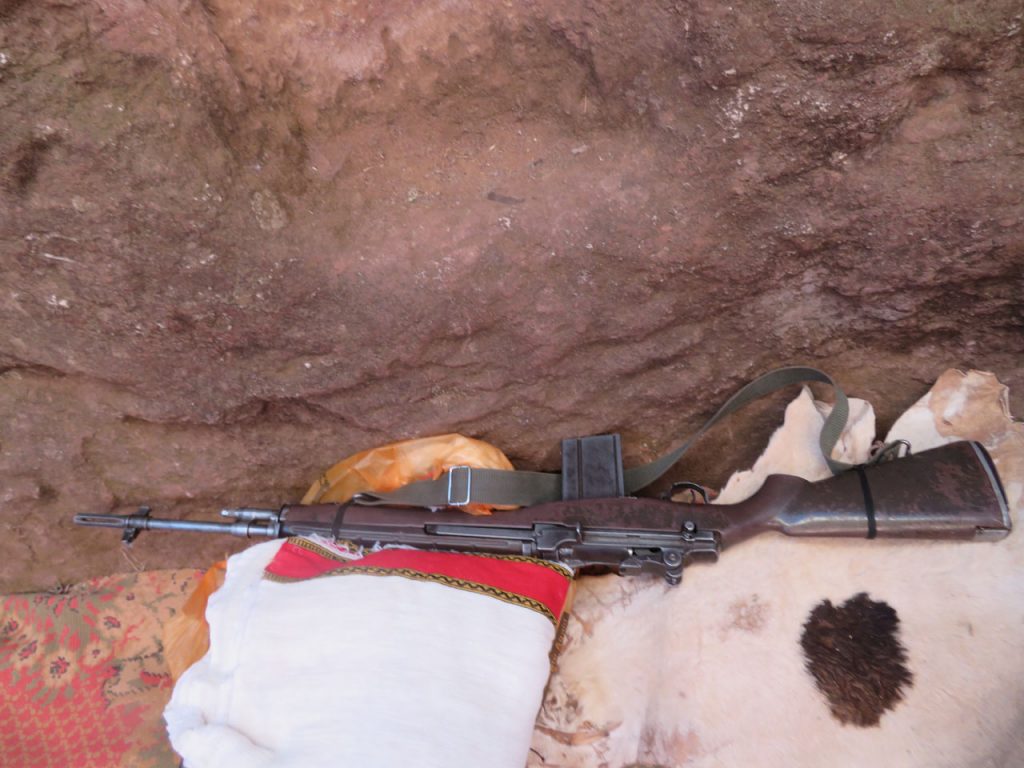 Guard's Rifle.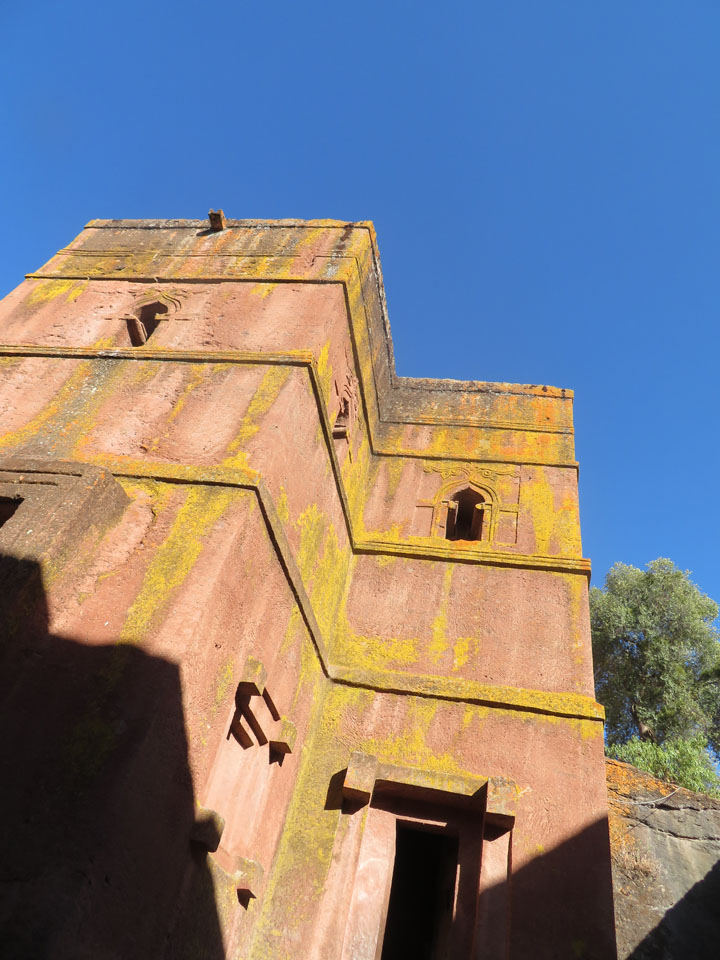 St.George From Below.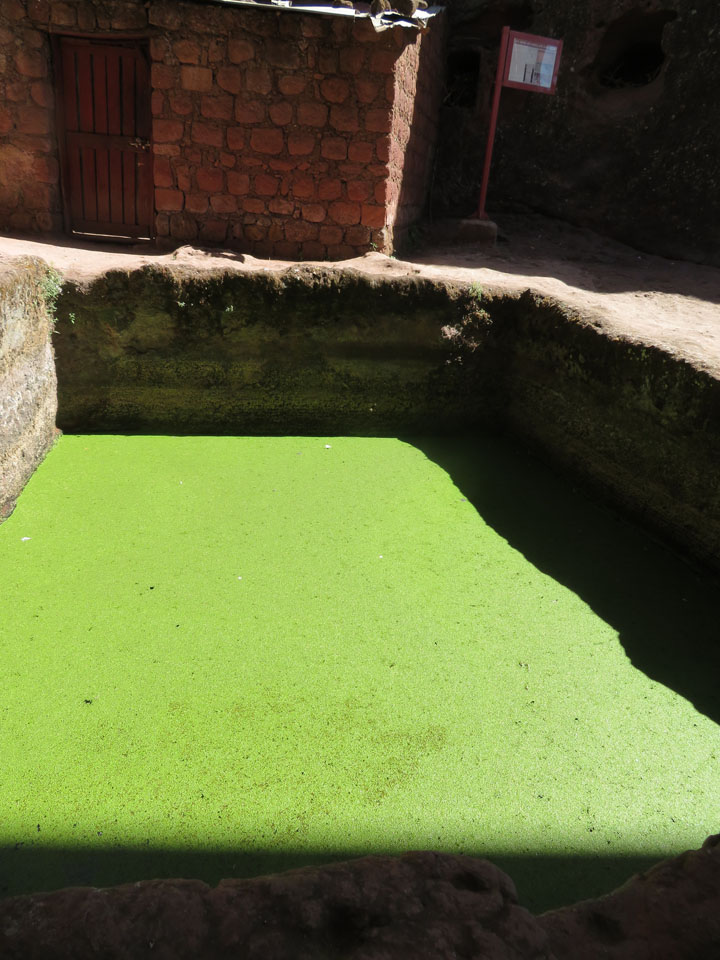 Holy Waters – A Bit Stagnant.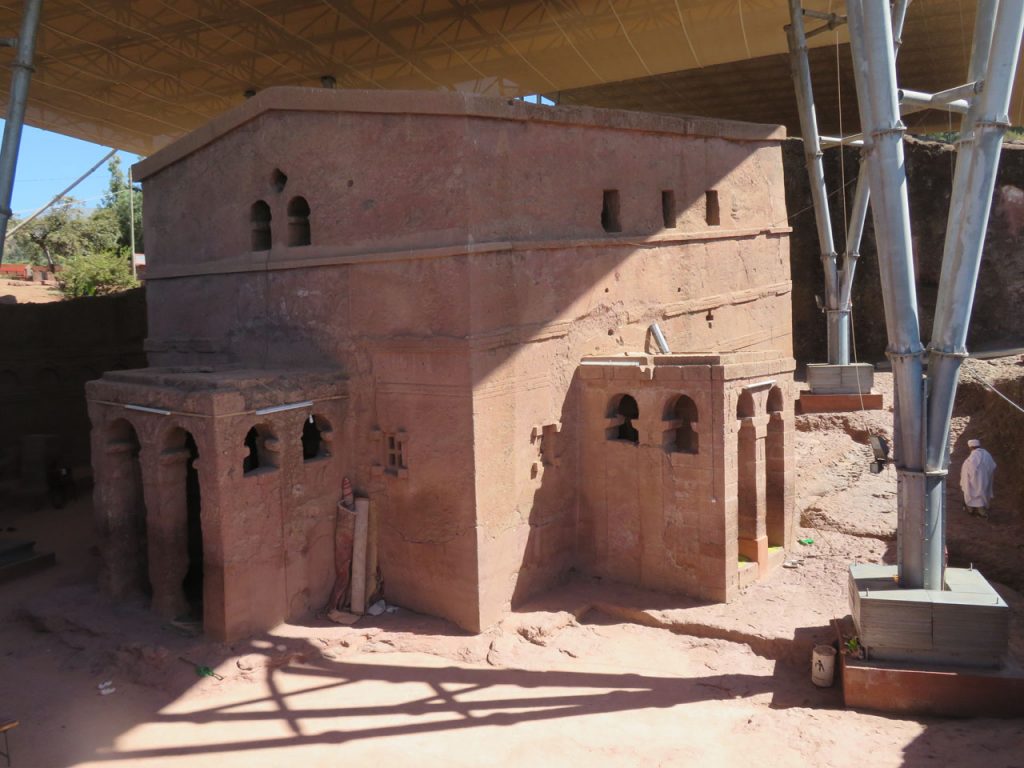 No Assembly – Just Carving !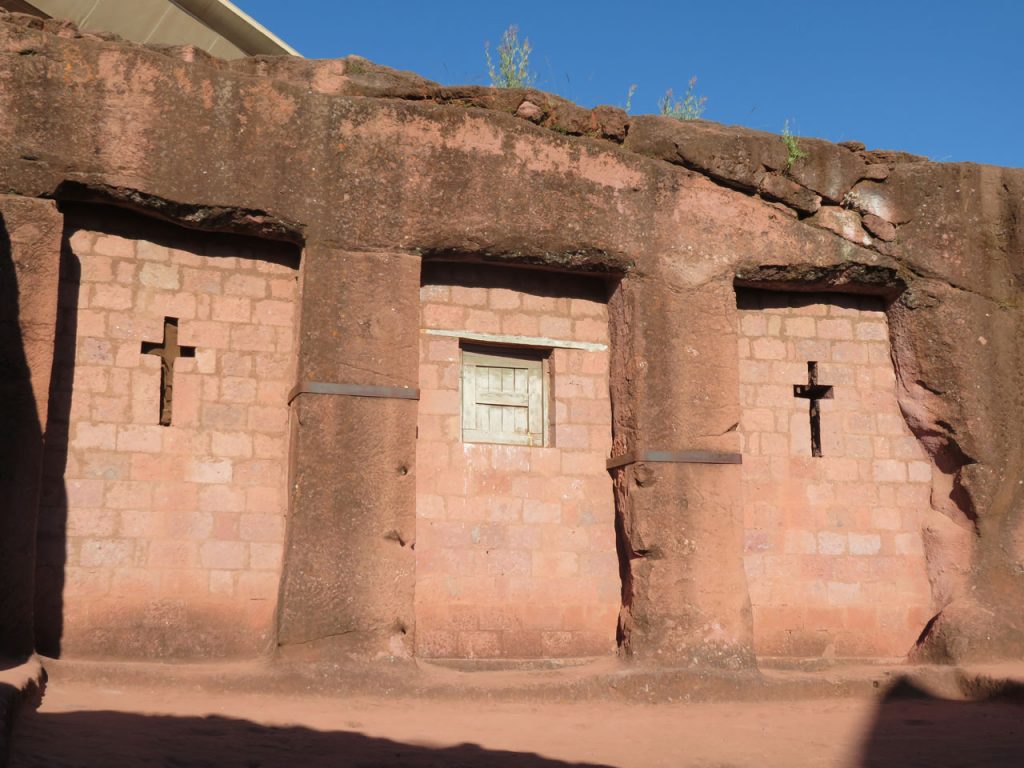 Church Exterior.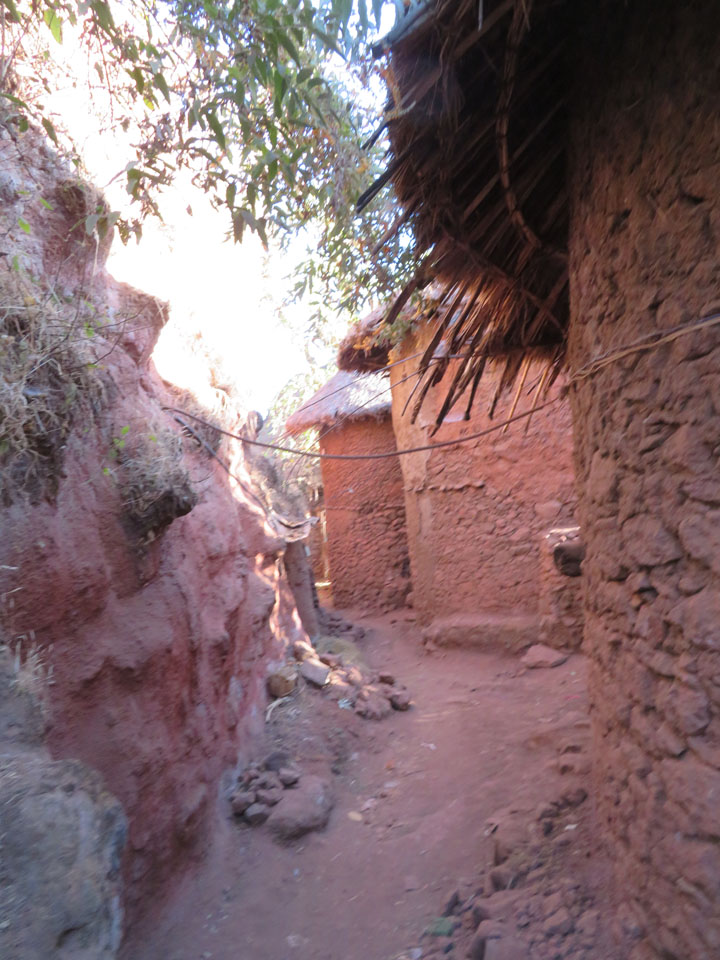 Lalibela Houses. Only Recently Did The Town Receive Electricity.