Over the Amazon – São Paulo to Bogotá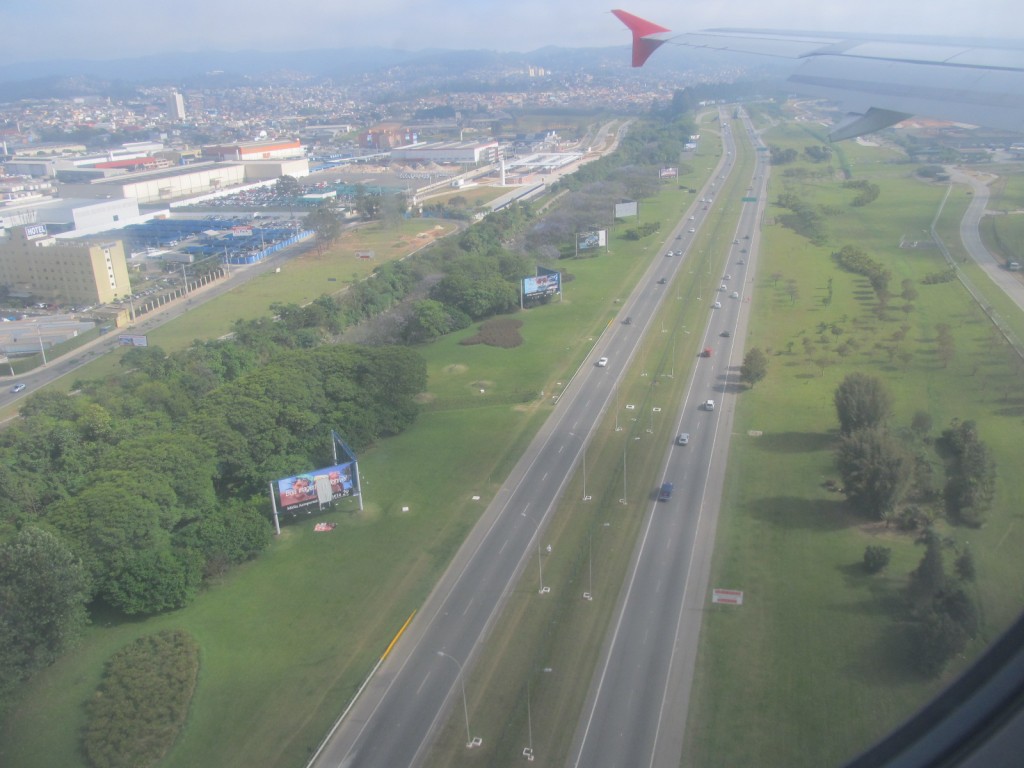 On the morning of 10/28/11 I travelled from São Paulo to Bogotá on my way home to Miami. The flight takes off from the second biggest city in the world, and within a couple of hours is flying over one of the most remote areas on the world.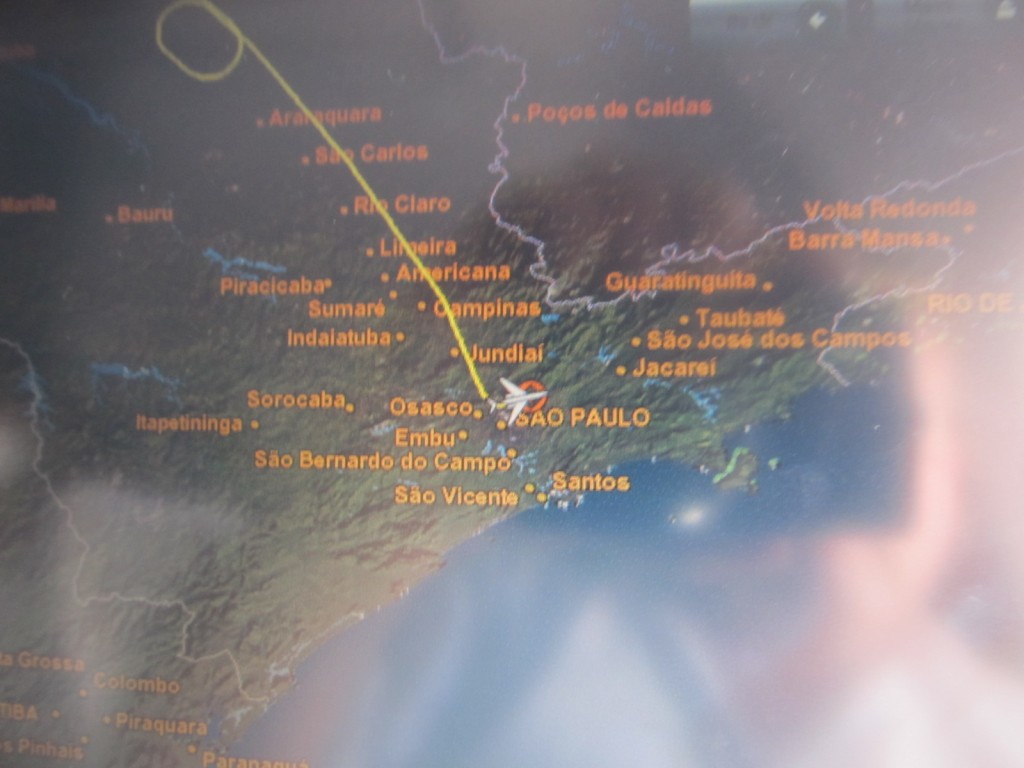 Avianca's twice daily A 340 flight is about 6 hours.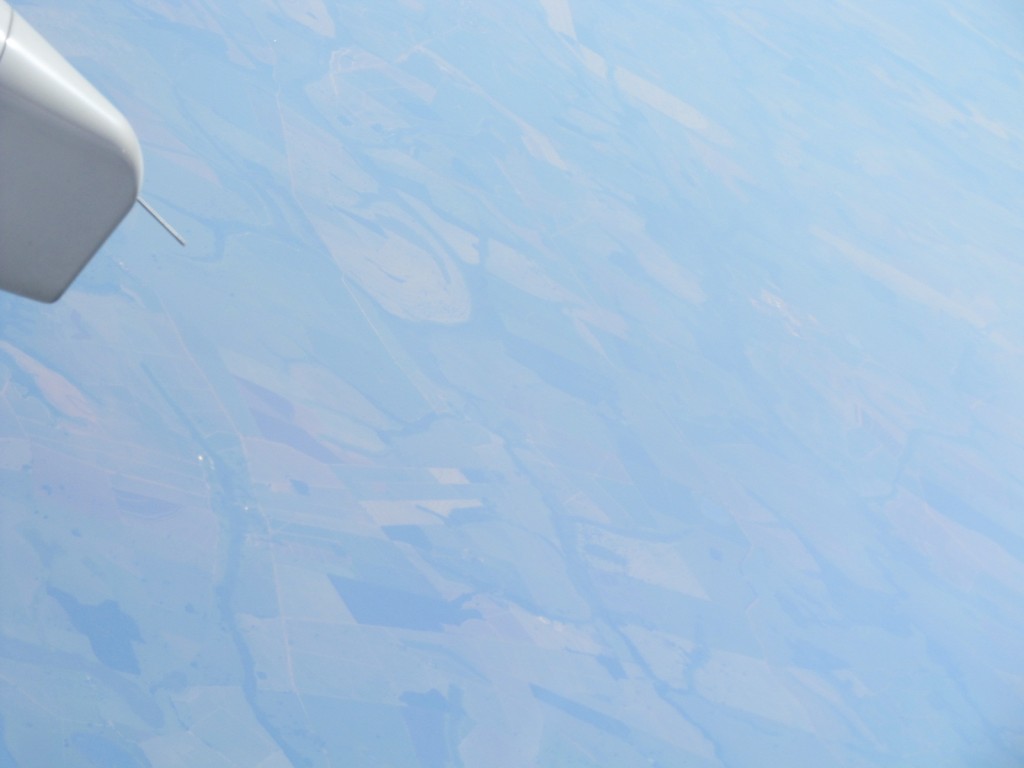 Vegans who want to save the world – guess what ? Soya farms are eating up the jungle !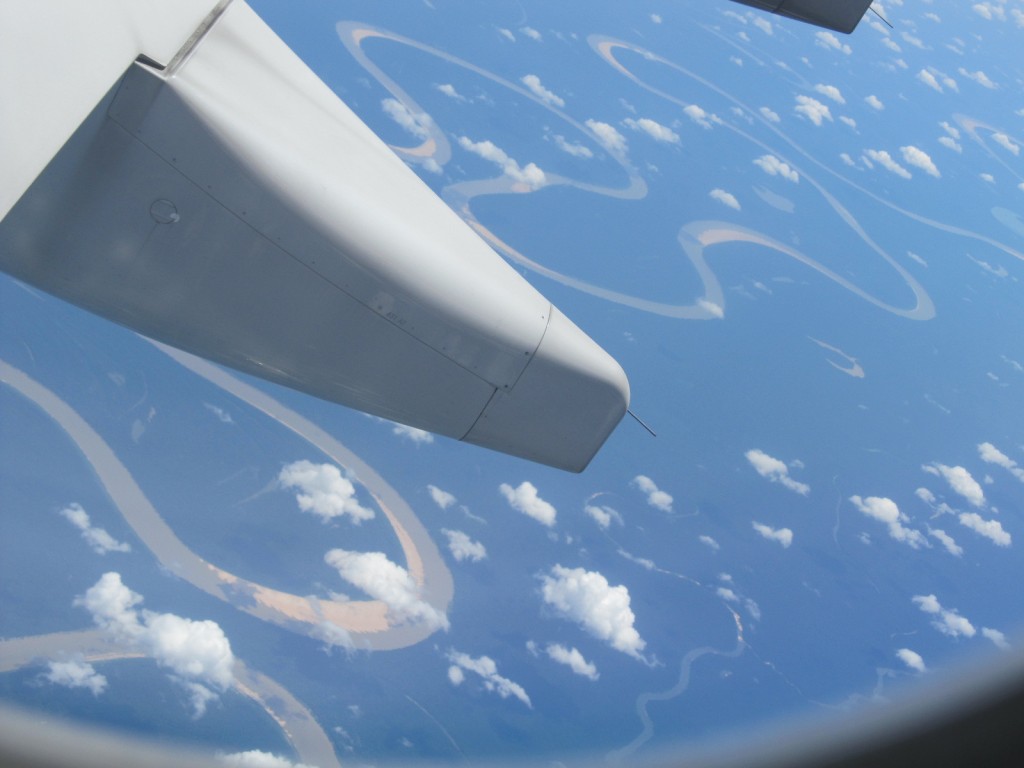 Western Amazon.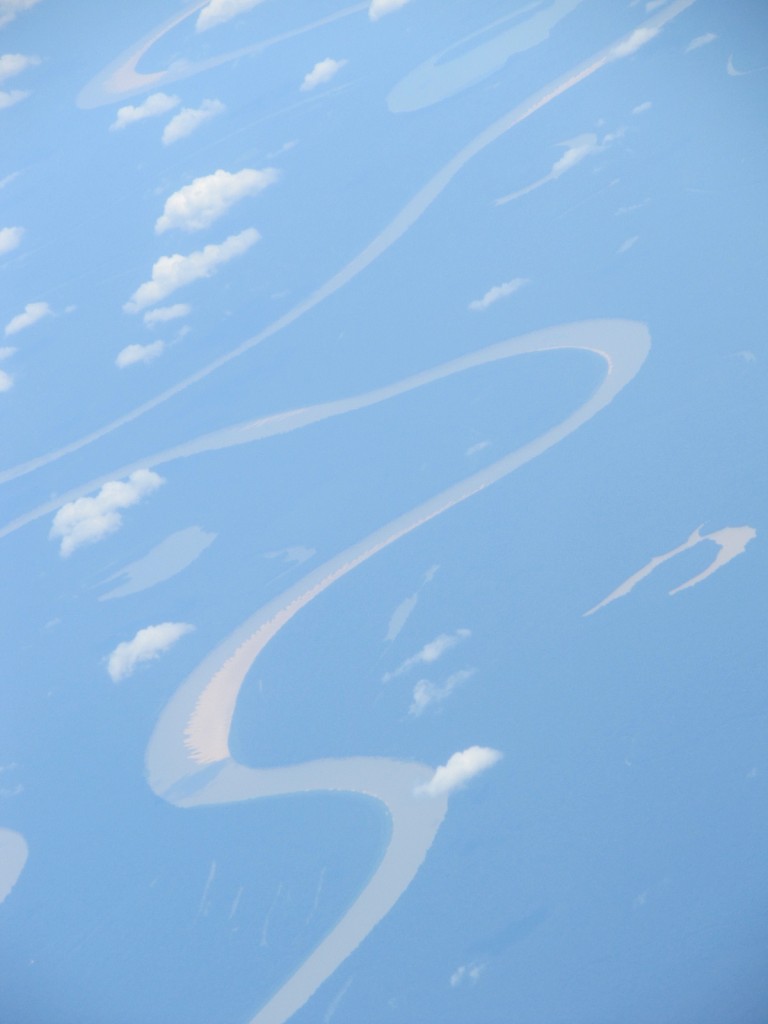 Down below, Lost Tribes gaze up at the Big SIlver BIrd – too high for their poison arrows to hit.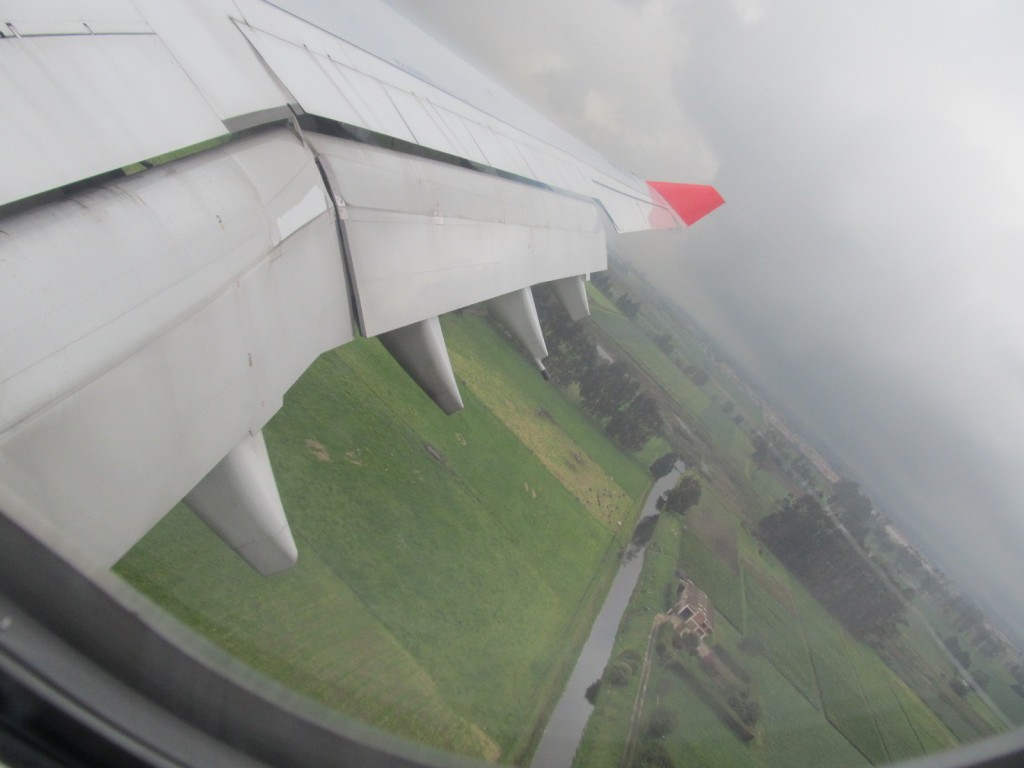 The cloud cover thickened over the rain forest and we did not see anything the last two hours – missing views of the Colombian Andes until we landed at El Dorado Internacional.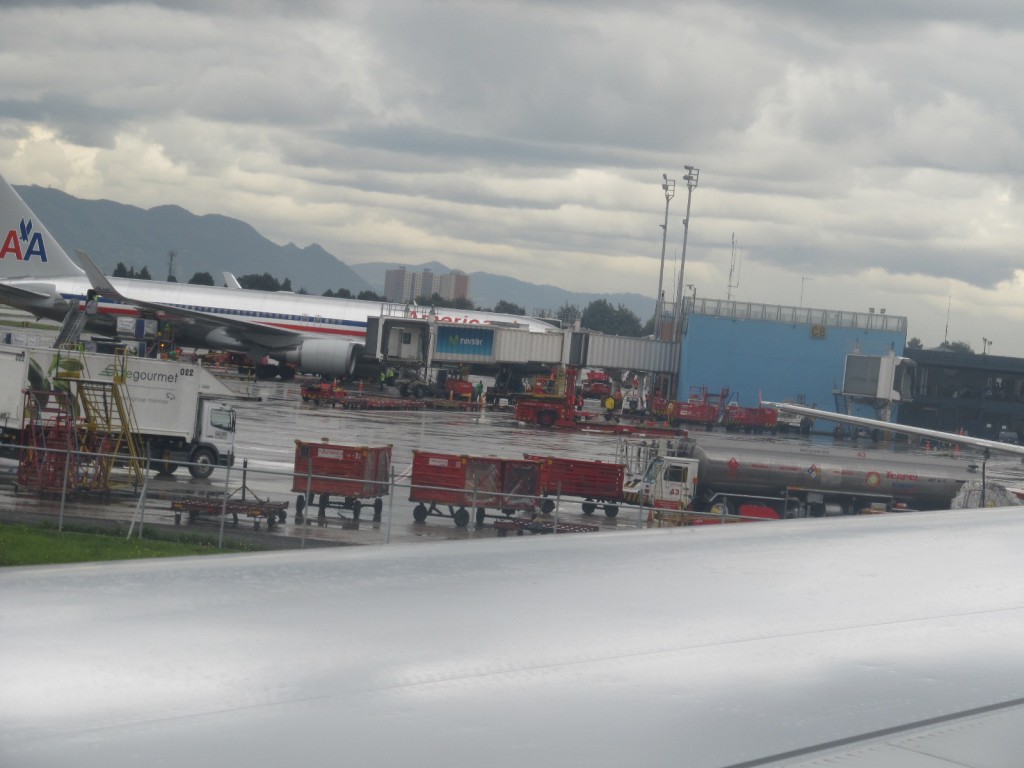 Time to connect for Miami !