Posts labeled with Country
' Colombia'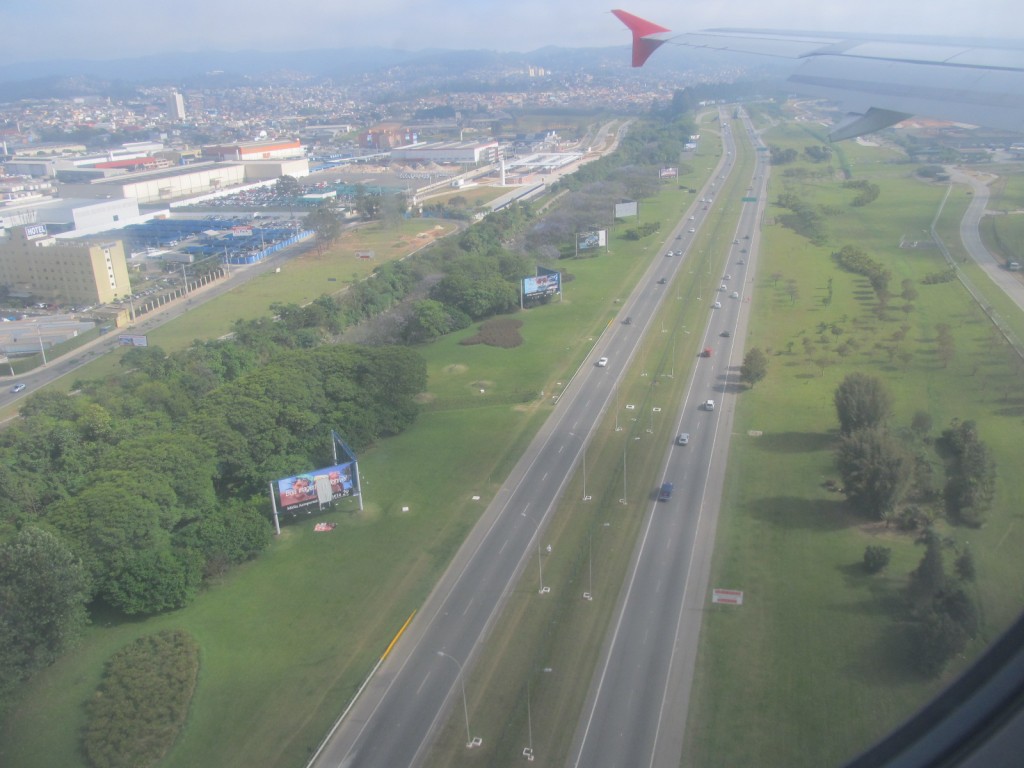 On the morning of 10/28/11 I travelled from São Paulo to Bogotá on my way home to Miami. The flight takes off from the second biggest city in the world, and within a couple of hours is flying over one of the most remote areas on the world.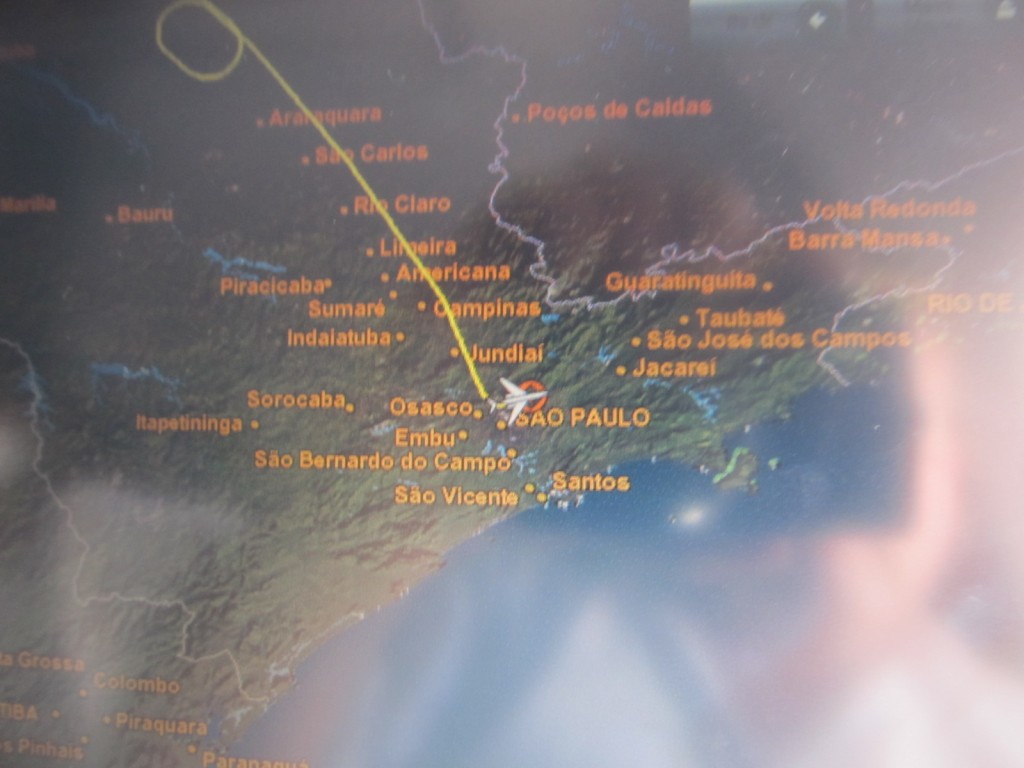 Avianca's twice daily A 340 flight is about 6 hours.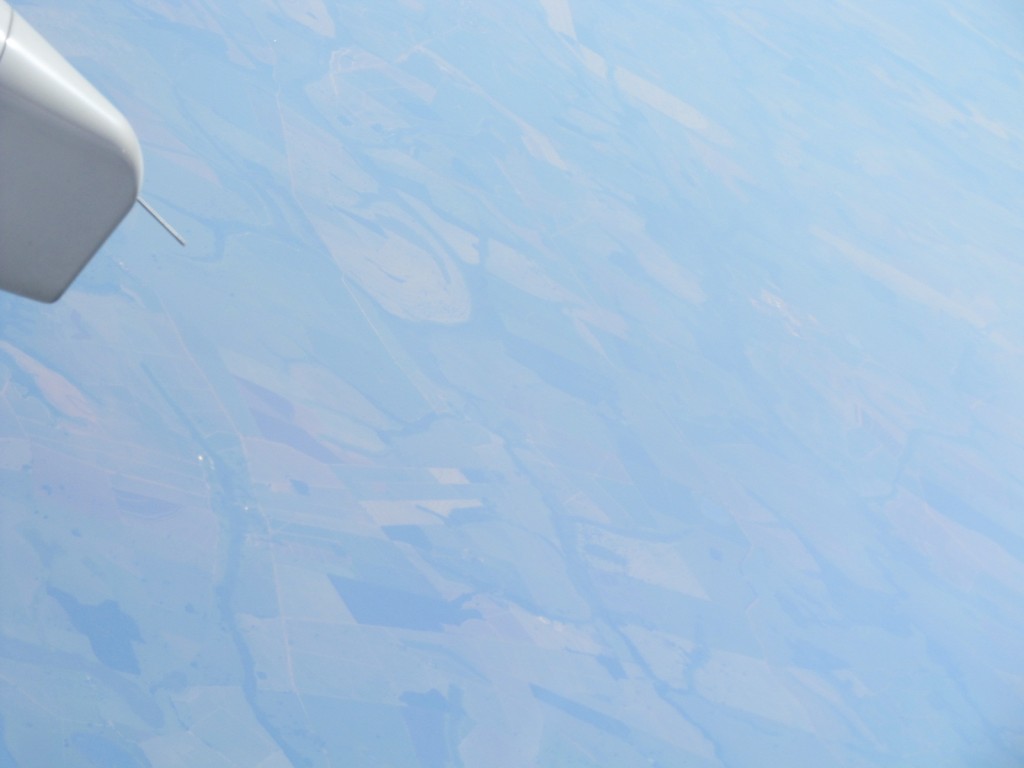 Vegans who want to save the world – guess what ? Soya farms are eating up the jungle !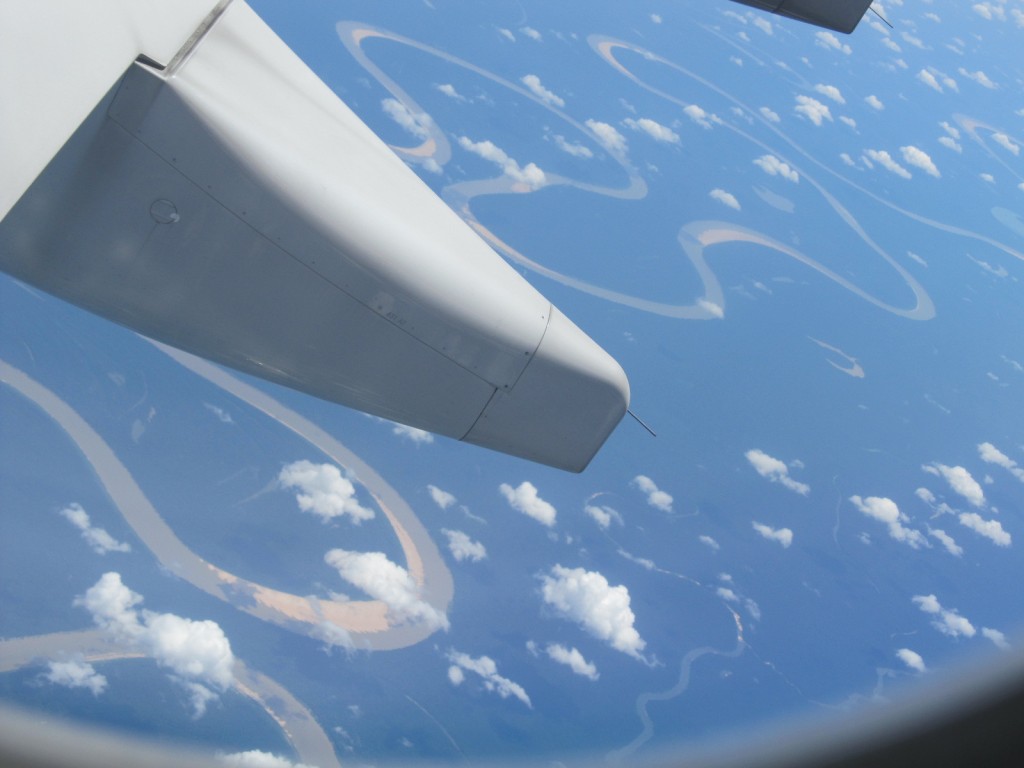 Western Amazon.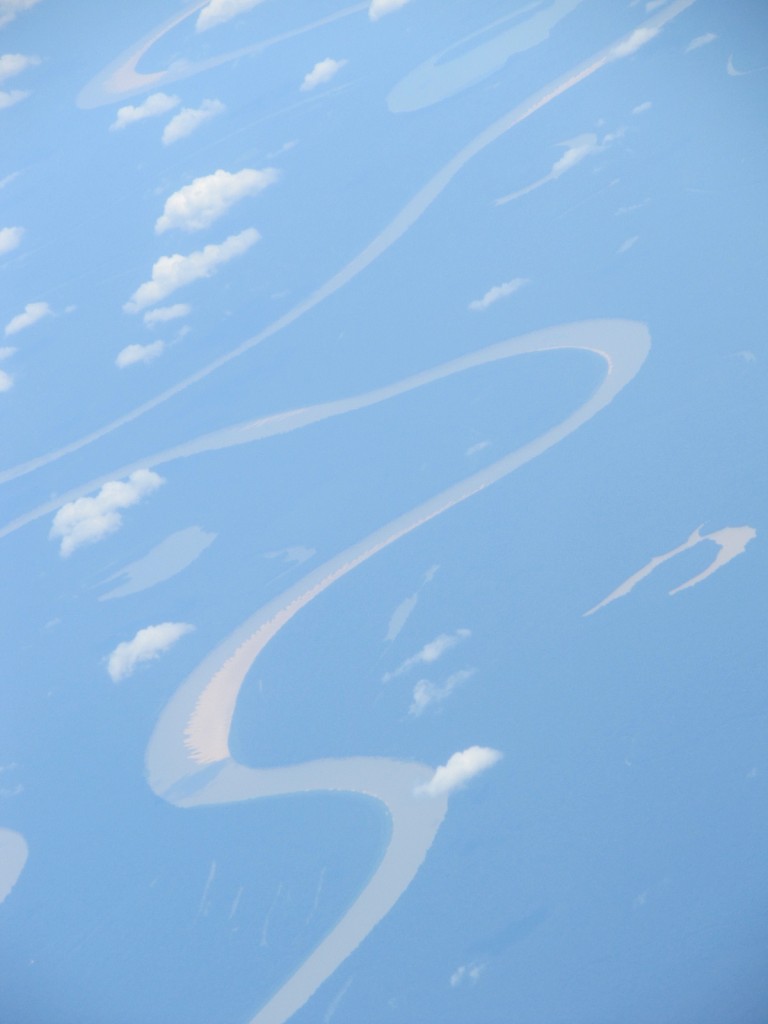 Down below, Lost Tribes gaze up at the Big SIlver BIrd – too high for their poison arrows to hit.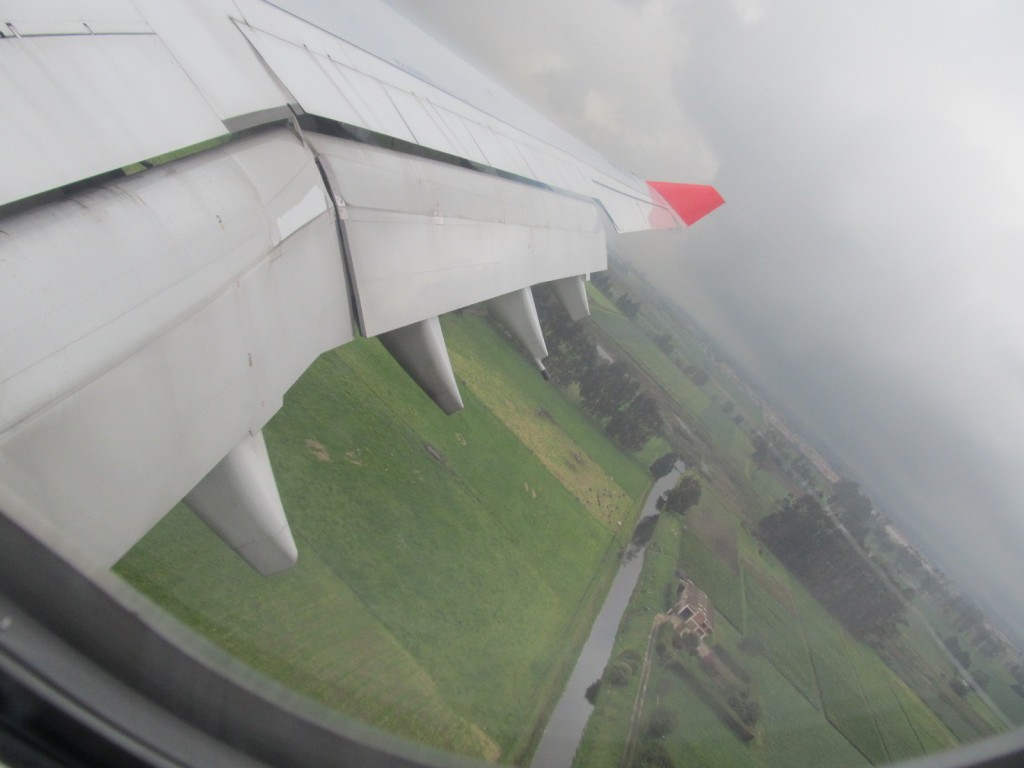 The cloud cover thickened over the rain forest and we did not see anything the last two hours – missing views of the Colombian Andes until we landed at El Dorado Internacional.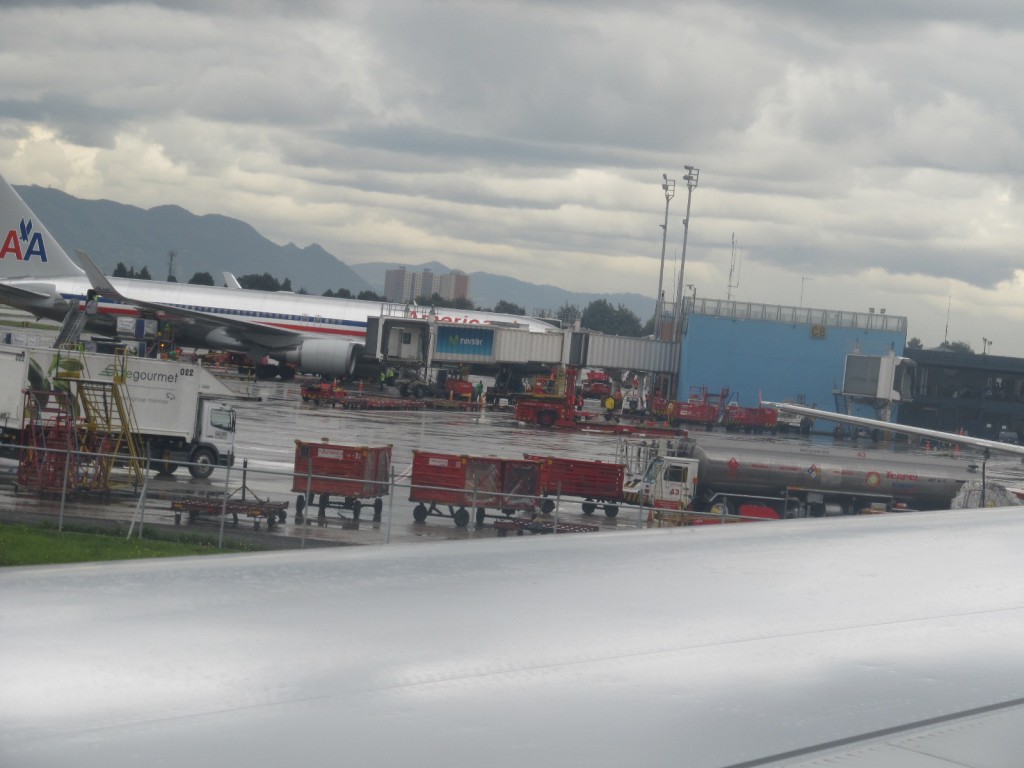 Time to connect for Miami !
"Wheels Up " for the three hour commuter flight from Medellín to Miami. It's a quick hop across the Caribbean, passing Jamaica and Cuba along the way.
On Saturday morning a local friend took me for a drive through the countryside to her family's finca – a dairy farm in La Unión , about 35 miles outside of Medellín. In the city , at 5000 feet, the temperature was near 80, at 9500 feet in the tierra fria, it was in the 50's, but very sunny. Our first stop was in San Antonio at this church.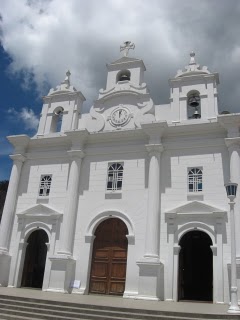 Mass in Colombia is the real thing, not the bland "lite" version so common in the United States.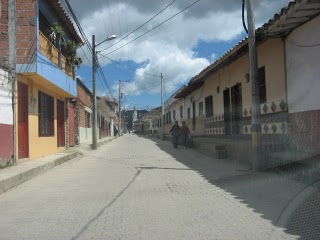 The air is cool, but the hot equatorial sun has people on the shady side of the street.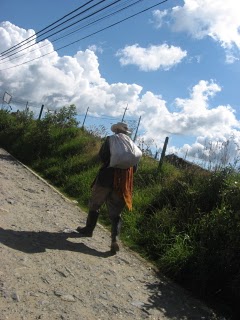 A potato farmer carrying his goods. Andean potatoes are the best – hundreds of varieties.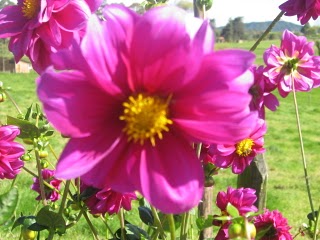 Medellín – Flower Captial of the World


The finca was beautiful. Milking the old fashioned way makes a much better tasting product.
Afterwards we went for a great lunch – with some of the best bean soup I had ever tasted,chorizo,steak,rice,potatoes,and eggs and sodas – total price 14000 pesos – about $7.
Medellín on Google Earth @ 6 17 24.00 N 75 32 23.98 W
A little free time this afternoon to take a tour of downtown Medellín. Here is the work of the great native sculptor Fernando Botero. There will be more shots this weekend as I tour the Antioquia countryside.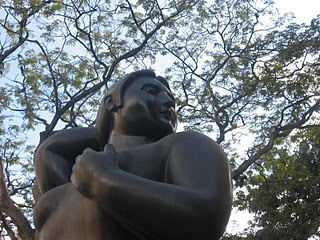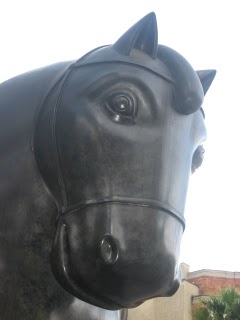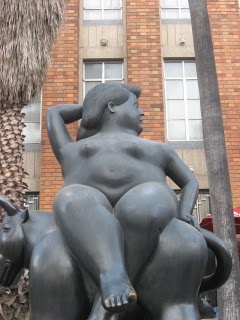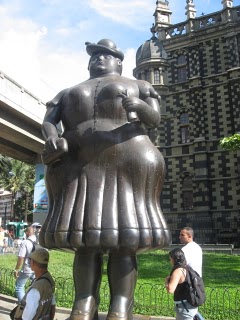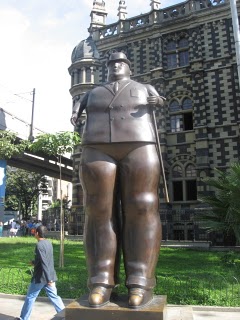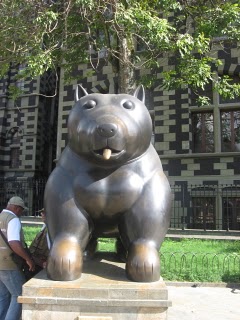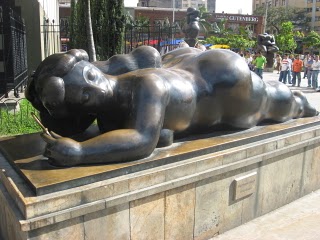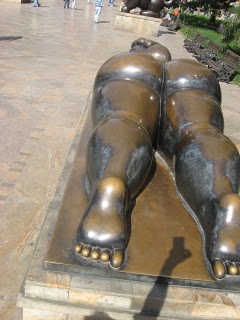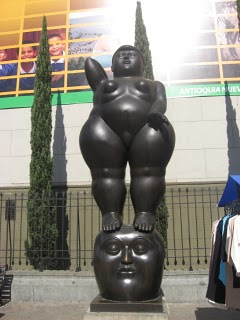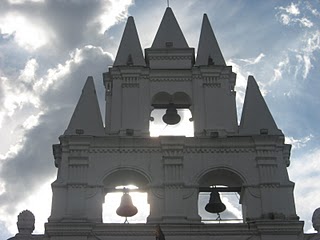 Nearby Church.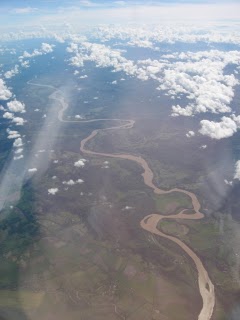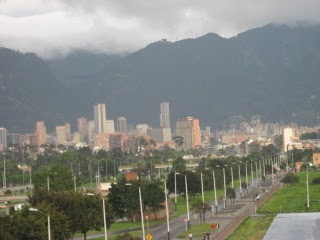 I'm here in Colombia on a Trade Mission to promote ArcticTropic as a vehicle for promoting ecotourism and adventure travel here.
Colombia is one of the most beautiful countries in the world, with almost every terrain and climate imaginable. Already, Europeans are visiting, and now its' time for upscale,educated Americans to travel here – anywhere between three and five hours from most parts of the United States. I was in Bogotá earlier this week , and now in Medellin till next Monday. More pictures to come.
FOR ADVENTURES IN COLOMBIA, CLICK HERE