Archive for the
'Exotic Yet Close'

Category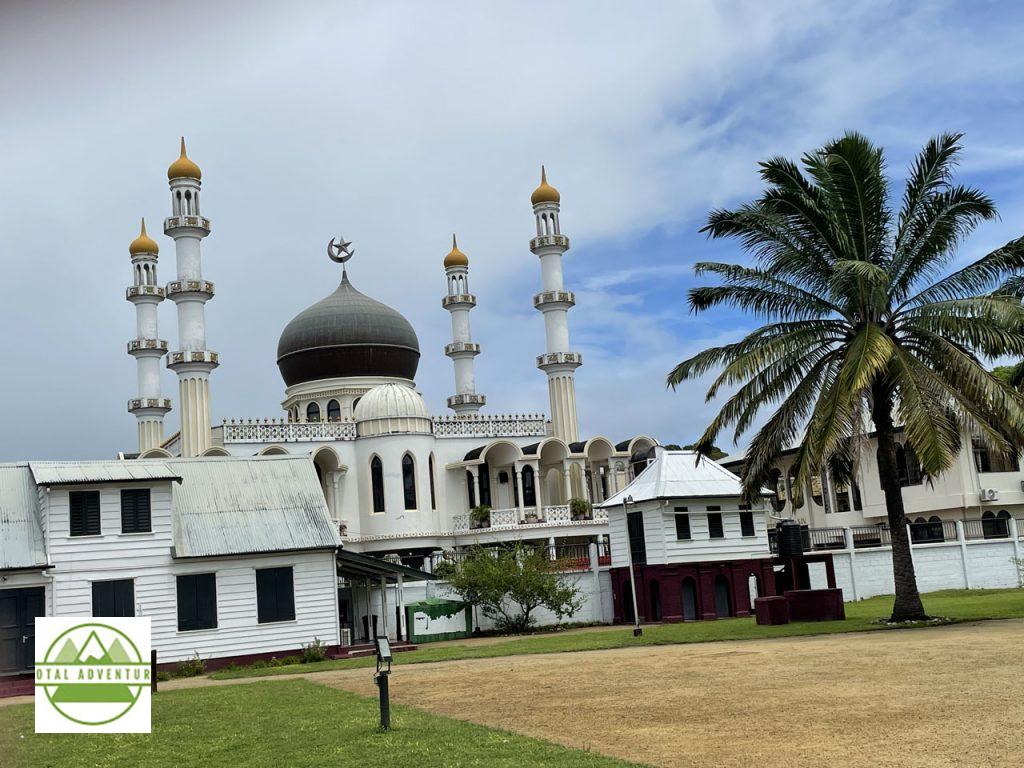 TotalAdventure had hoped to come from Georgetown Guyana via land and ferry across the Corentyne River. However the ferry , only recently running again after COVID shutdown had broken down and would not be repaired for weeks. The only way to go was to fly.
Be Sure To Watch The Video Above – To Experience Suriname !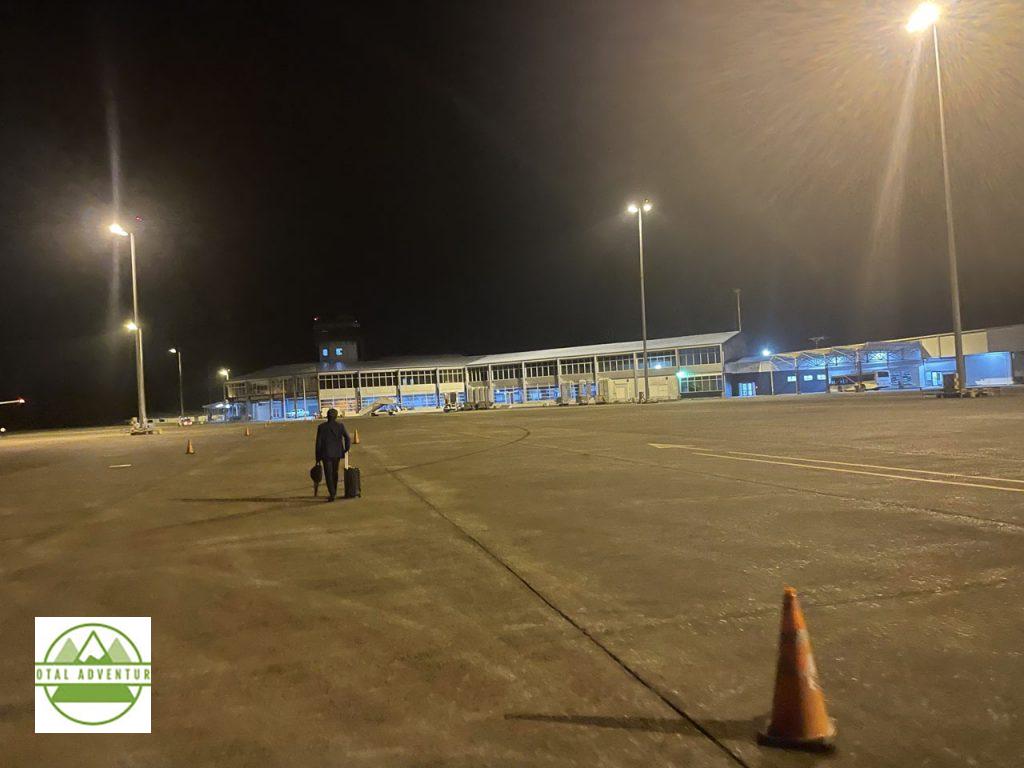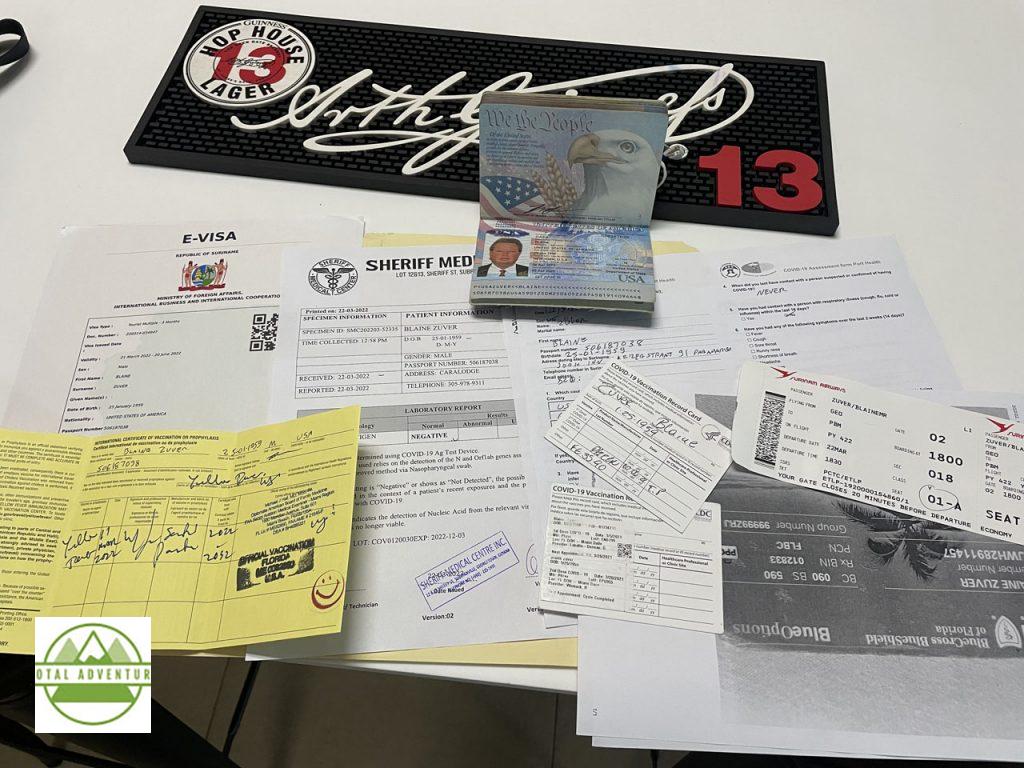 To enter Suriname, I needed my passport, E-Visa, Yellow Fever book, Covid Vaccination, Antigen test ( taken that day) Port Declaration of Health, Proof of Health Insurance and a landing card, with name and phone number of hotel. Never has TotalAdventure had to show so many documents, not even Russia or Turkmenistan.

Finally I received the stamp and it was off to Paramaribo.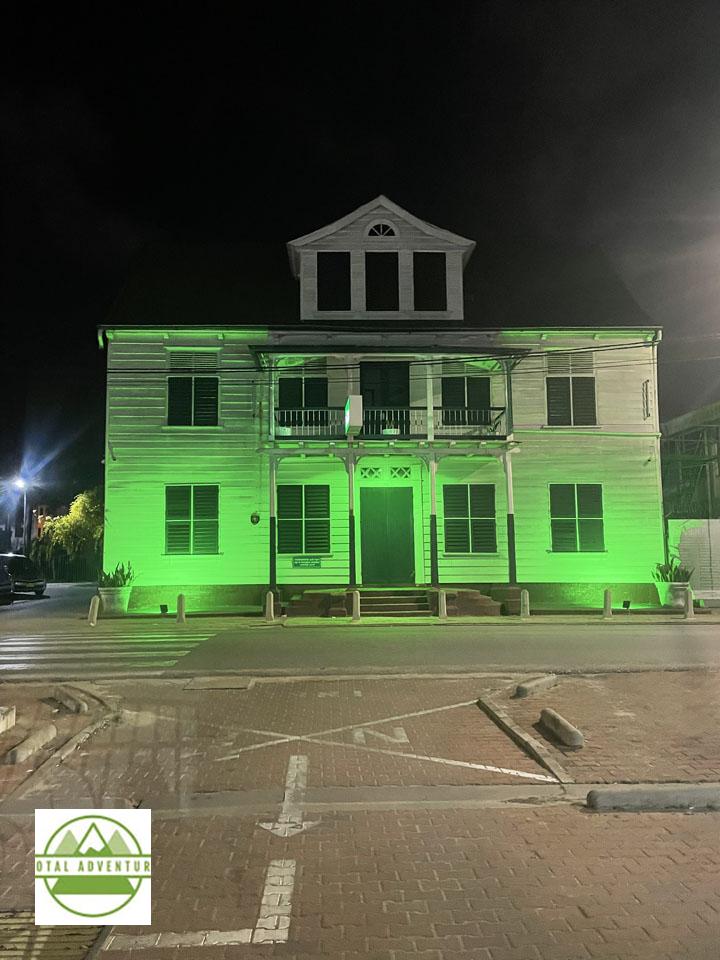 Across from my hotel on Keizerstraat. The city is mostly made up of colonial era buildings 100 to 200 years old, but have never been maintained. Built to Dutch specifications, the Equatorial heat and humidity are corrosive to the wooden structures.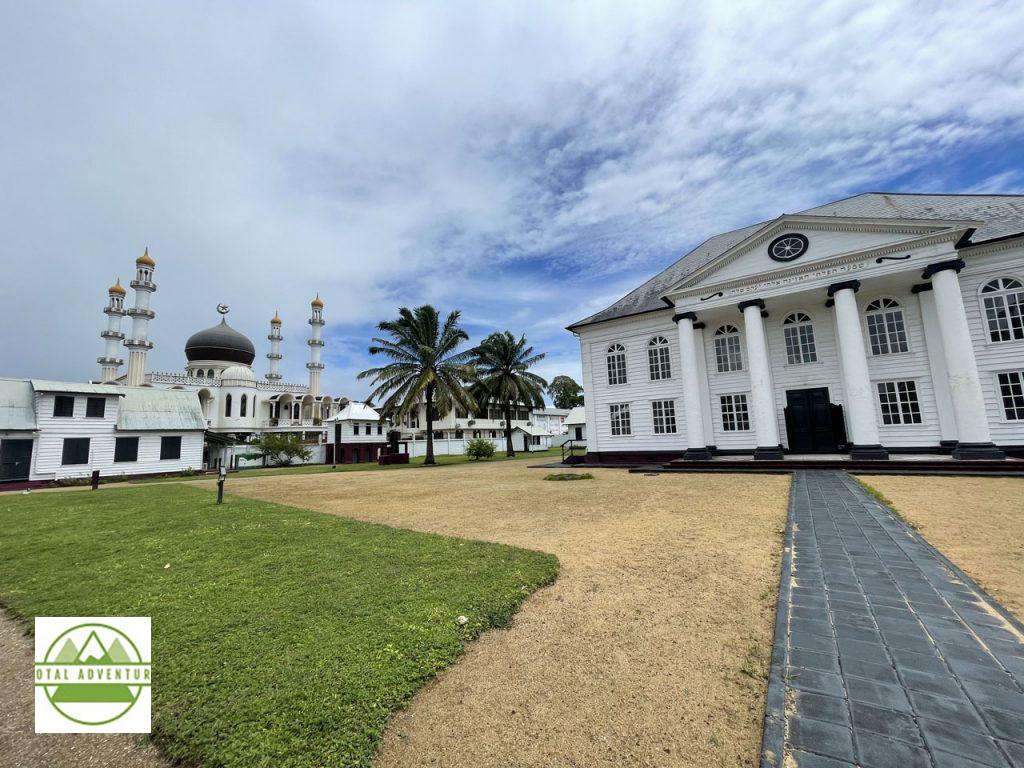 The Dutch bought in colonists and settlers from their worldwide territories Indonesian, southern African, Caribbean islanders and West African slaves all added to the mix. 13 different languages and dialects are spoken in Paramaribo, many more in the jungles.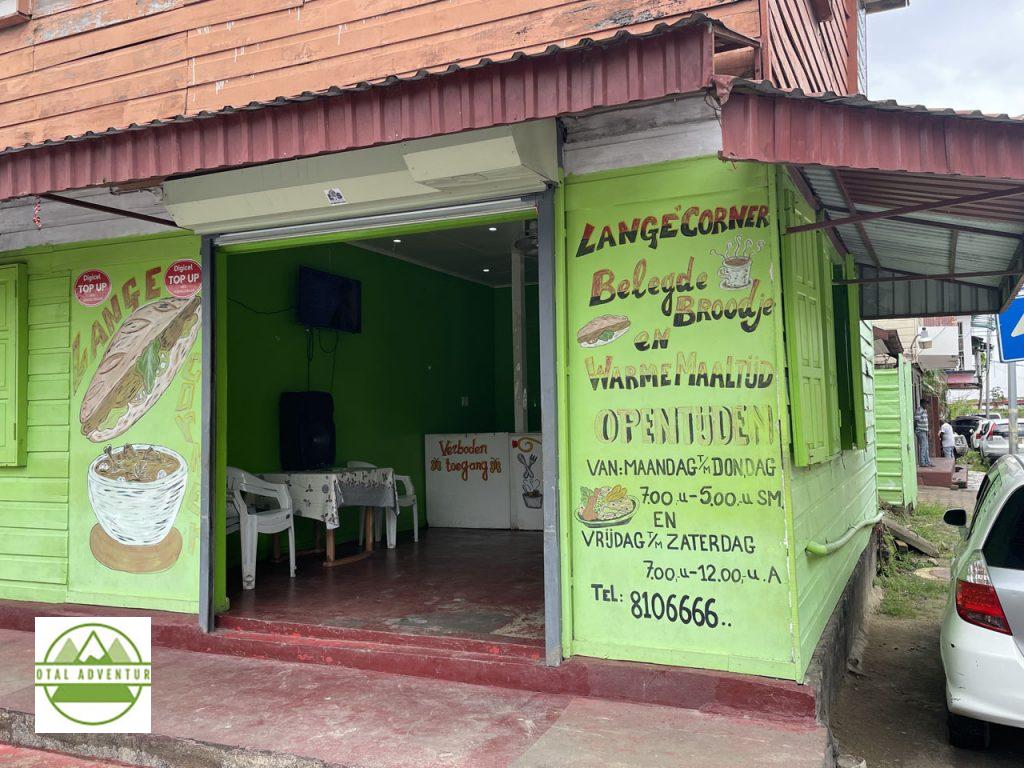 There is a true diversity of food everywhere. Dutch/French/Caribbean combo here.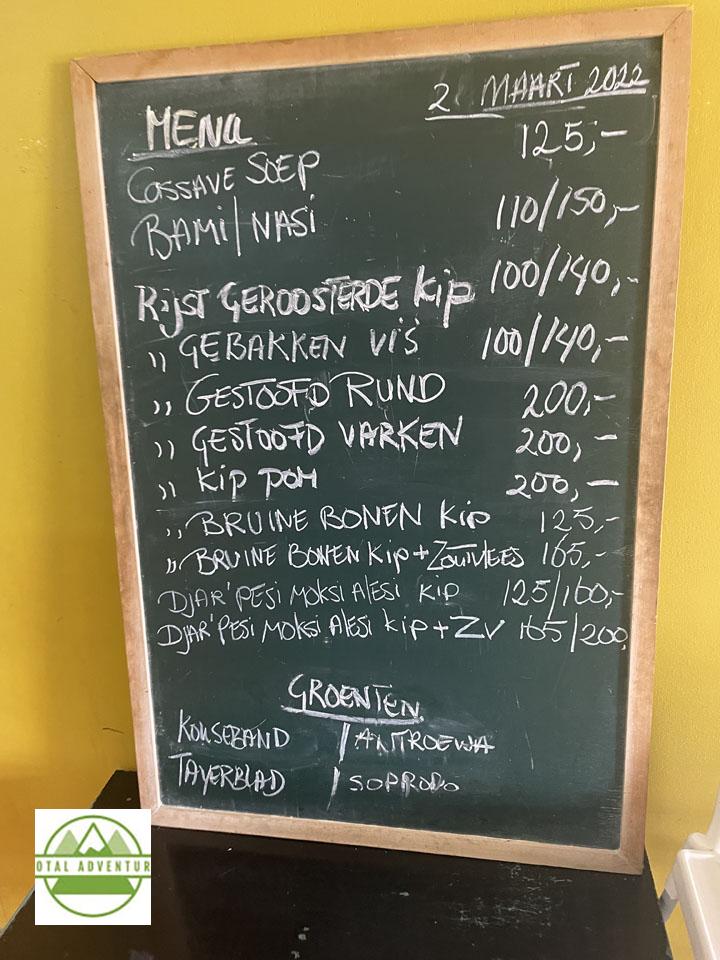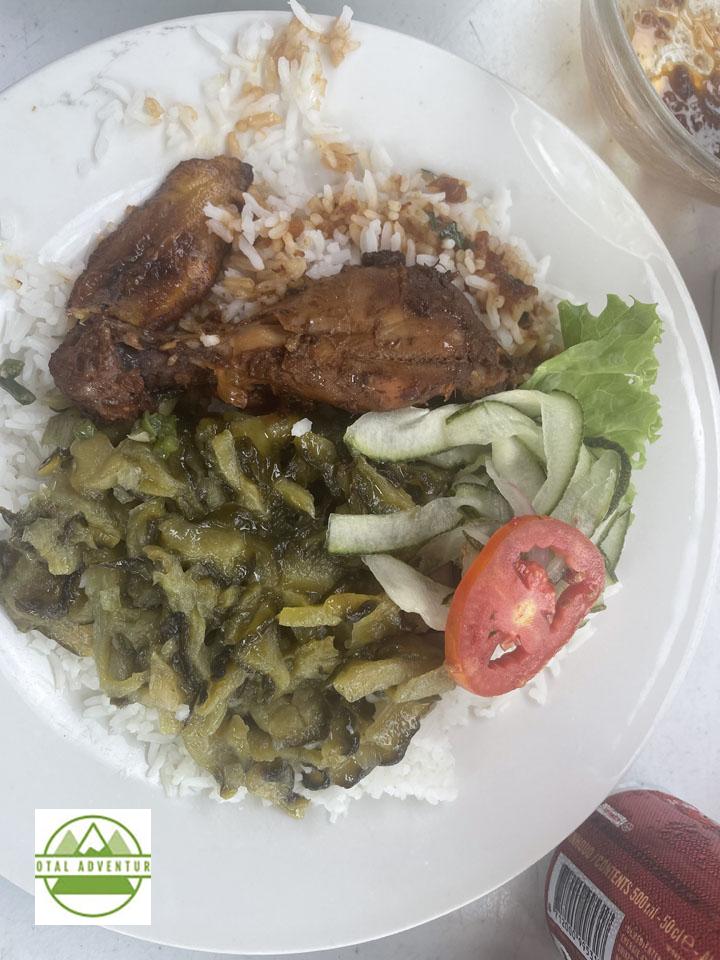 Indian chicken roti with West African style vegetables.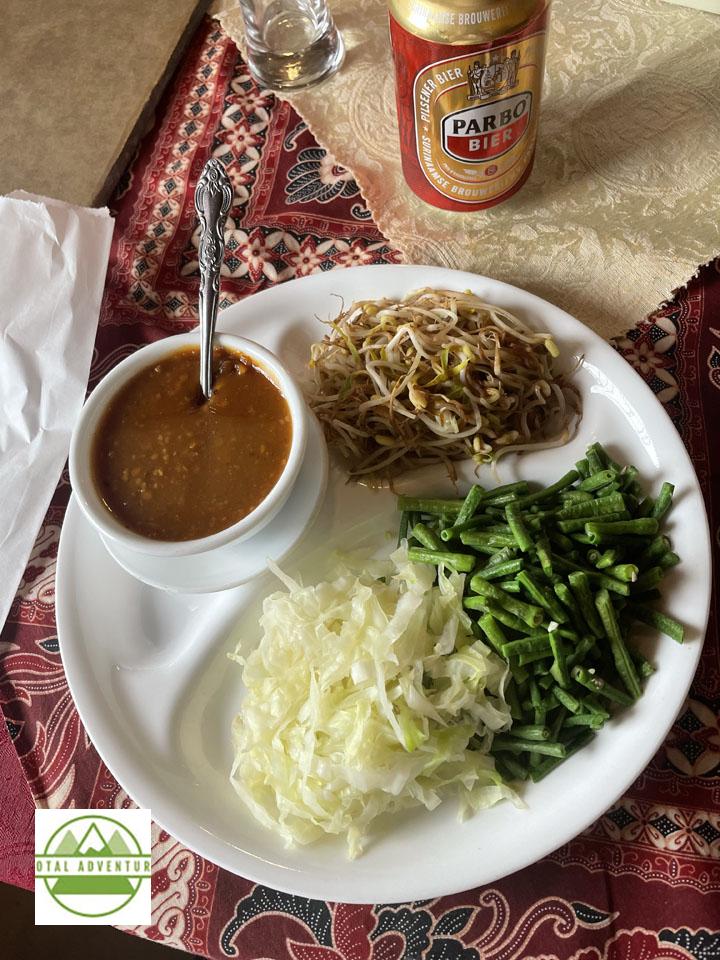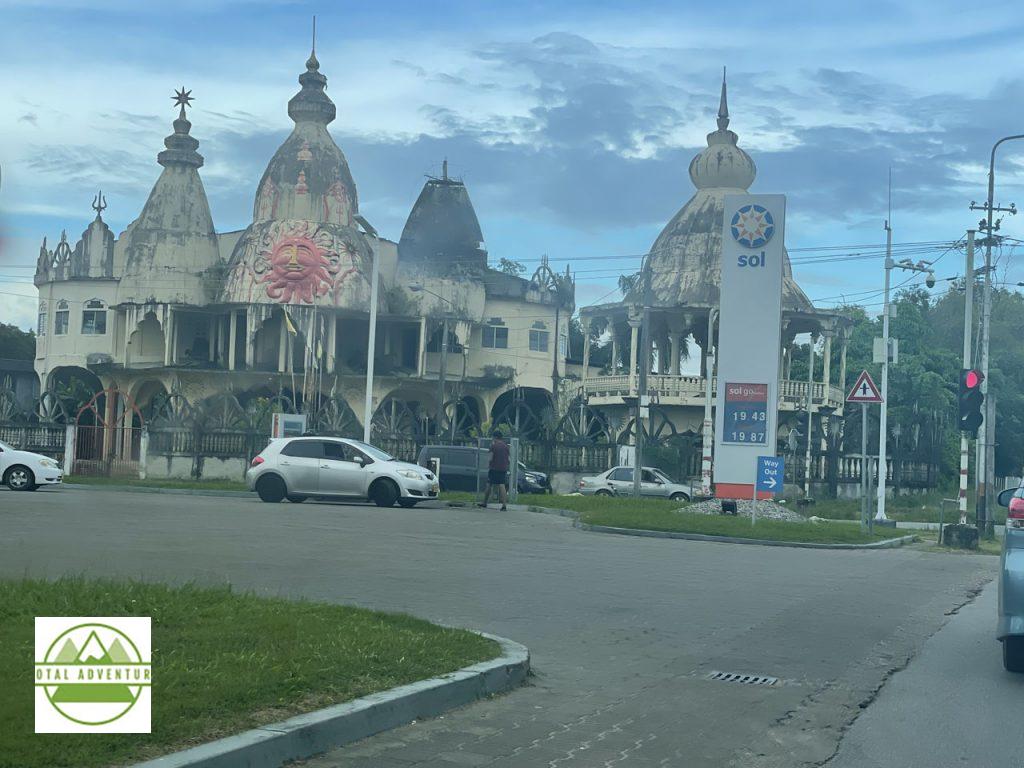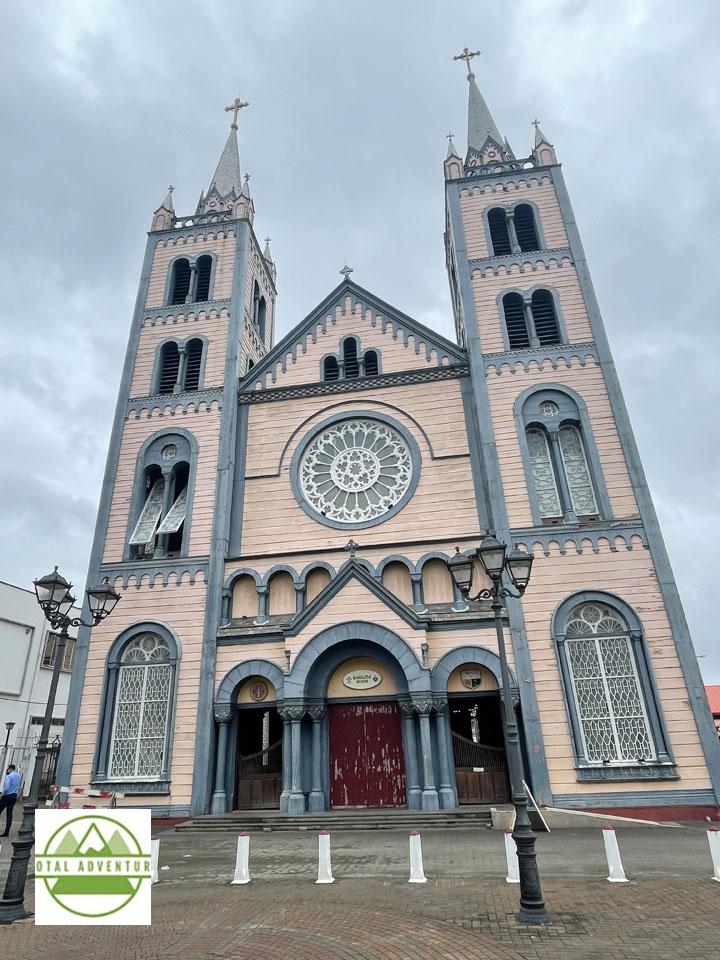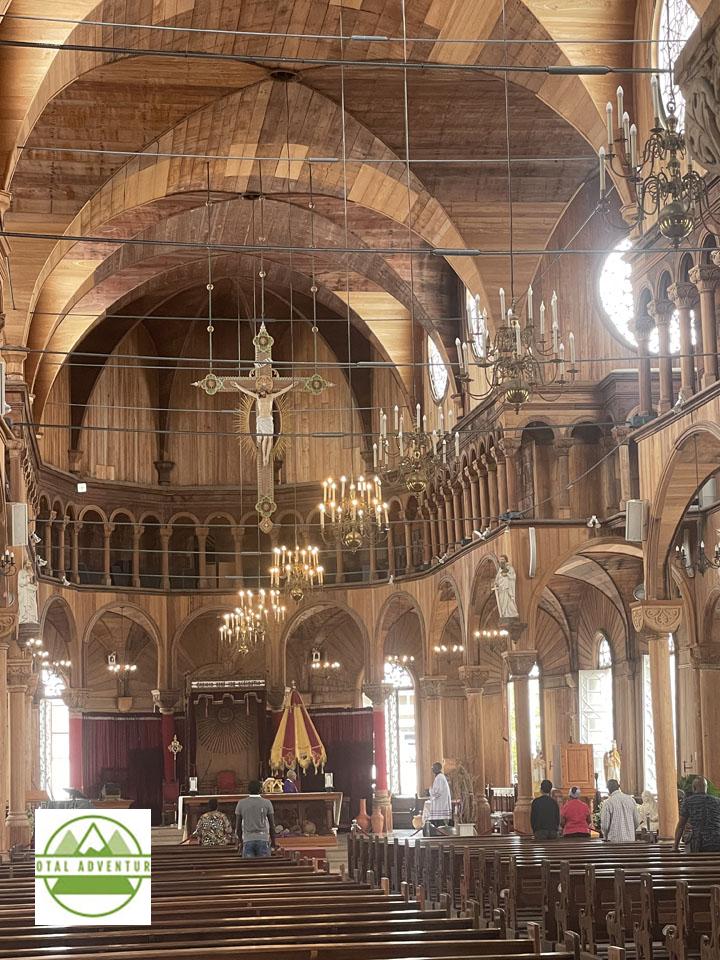 All Wooden Interior of Church.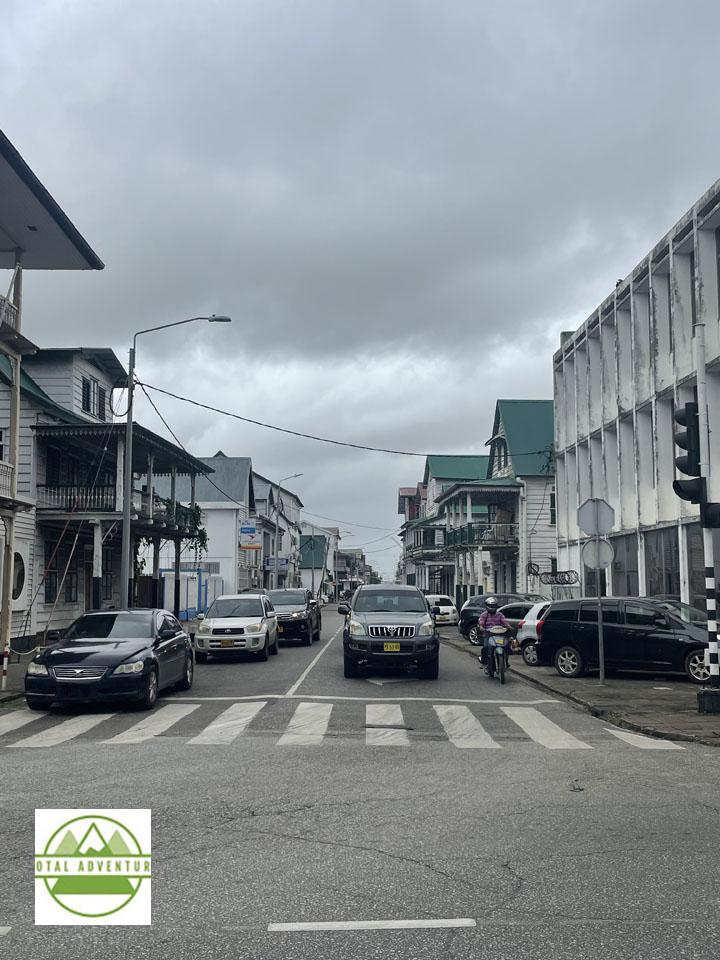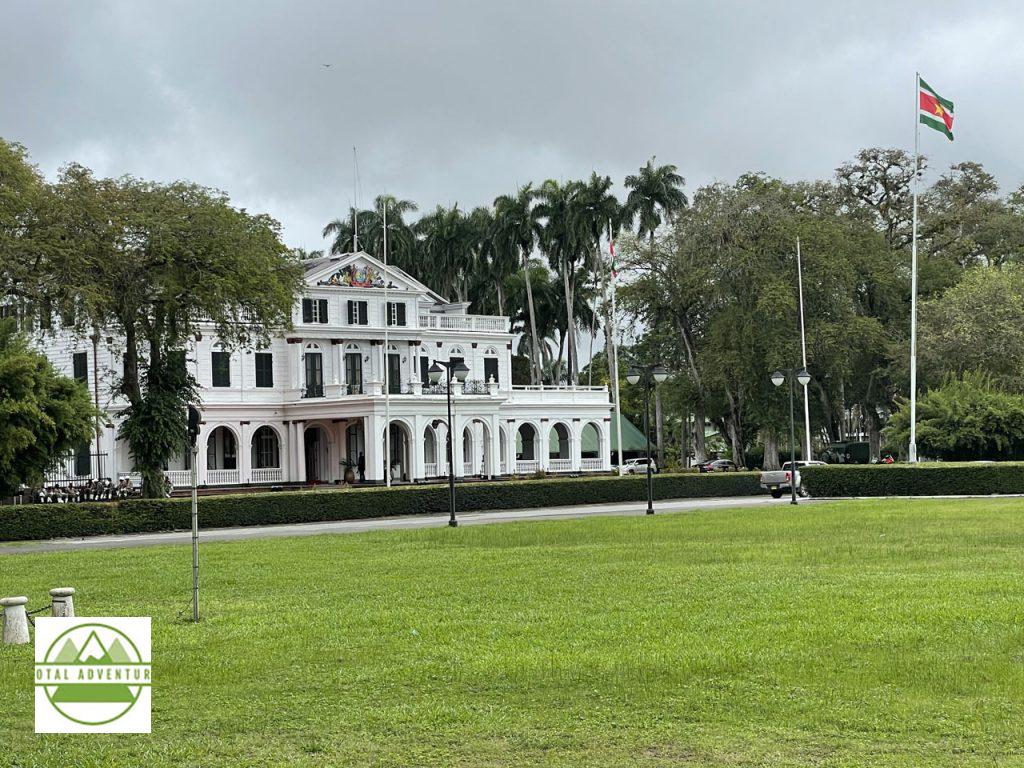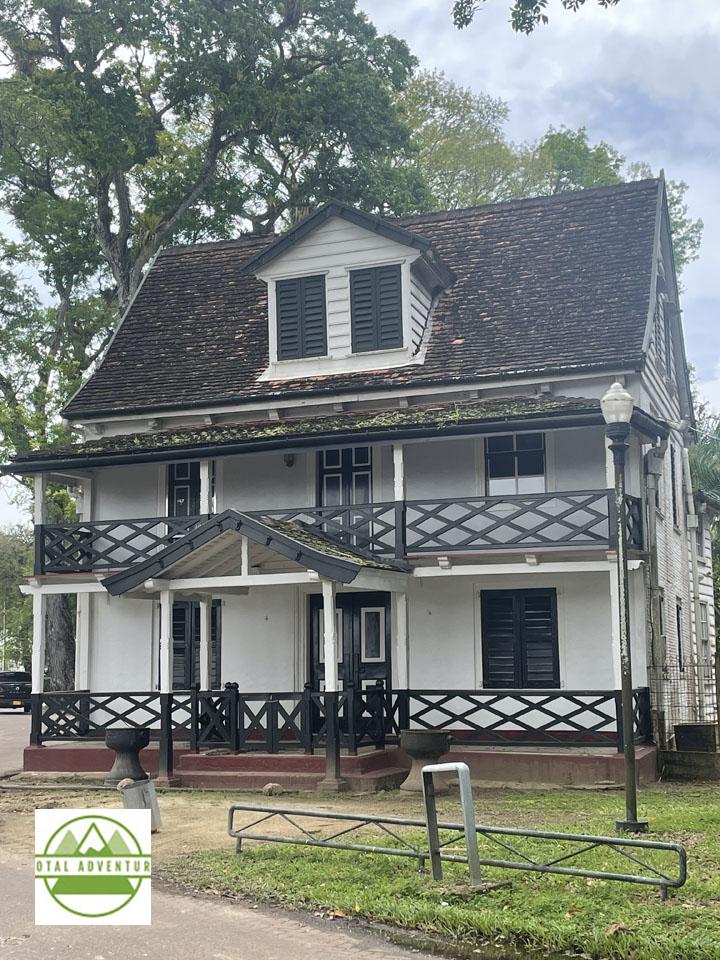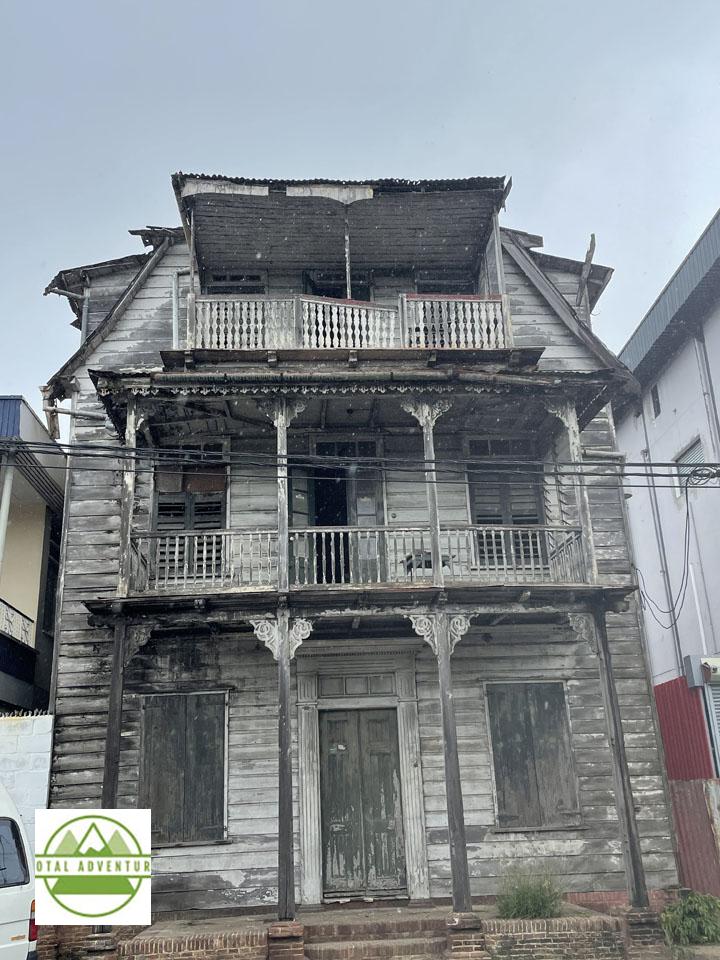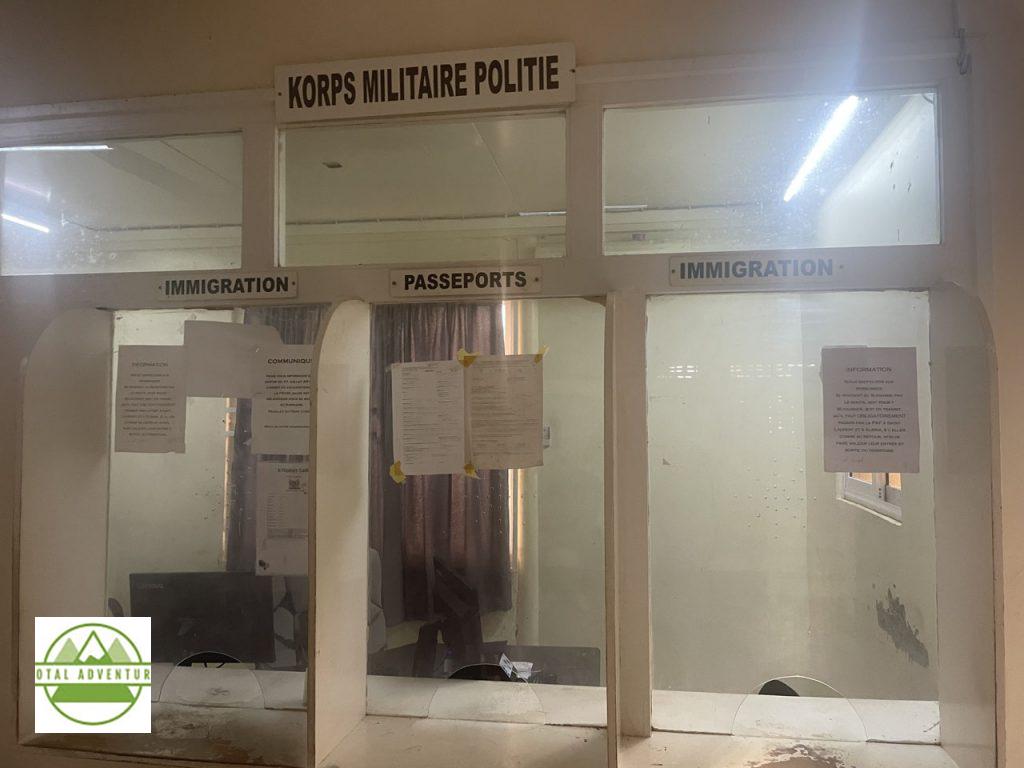 An early morning ride from Paramaribo got me to the border town of Albina by 9AM. Jungle and small villages all the way. Suriname is the most forested country in the world. Many less documents were required for exit.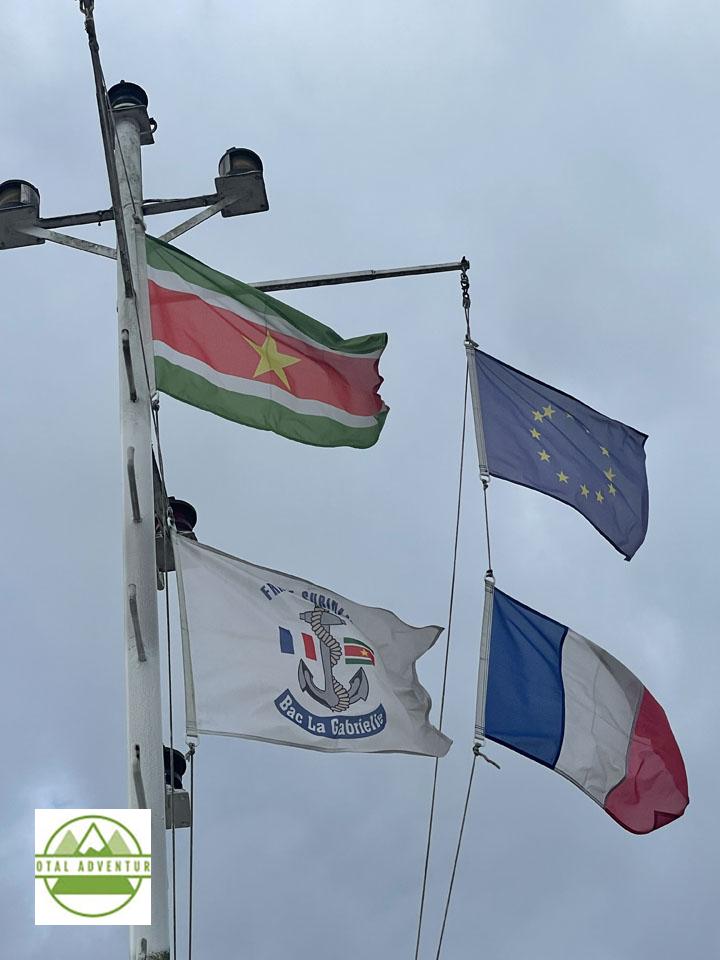 The ferry from Suriname to France takes about 20 minutes and costs 3.40 Euro. There is no direct flight from Cayenne to the US – one can go to Paris and fly from there , or island hop through French islands to Miami. Consequently I will return to Suriname after Cayenne.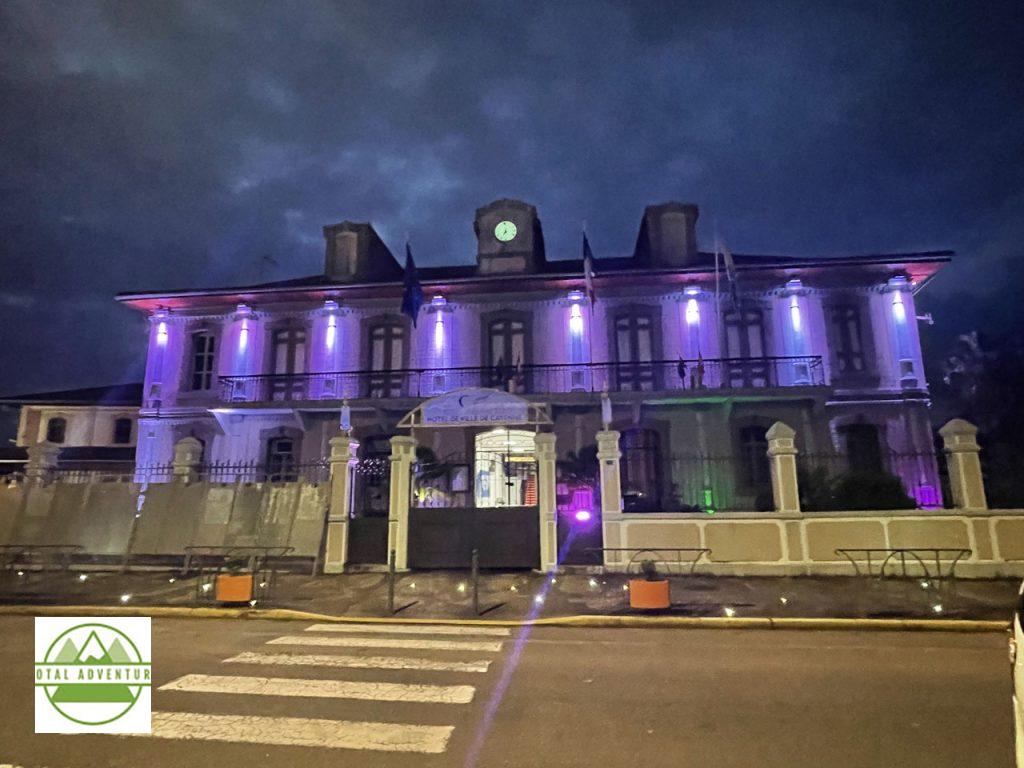 TotalAdventure crossed the Maroni River from Suriname to French Guyana on the morning of March 25. Before dawn, my driver, supplied by the French Embassy, picked me up in Paramaribo and we drove east to Albina , where I went through exit formalities , then boarded the ferry to St.Laurent du Maroni, notorious as the maritime entry point for convicts banished to Devil's Island and the mainland prison camps.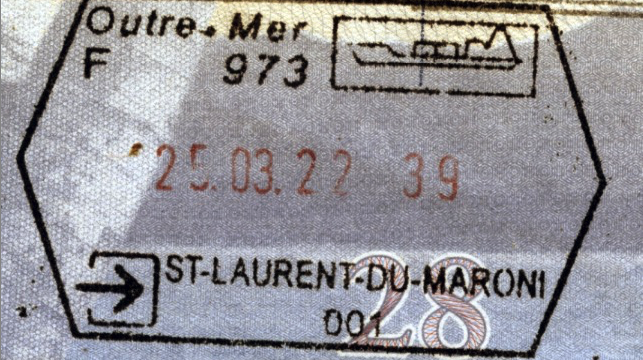 Watch the amazing video above. Cayenne and Devil's Island !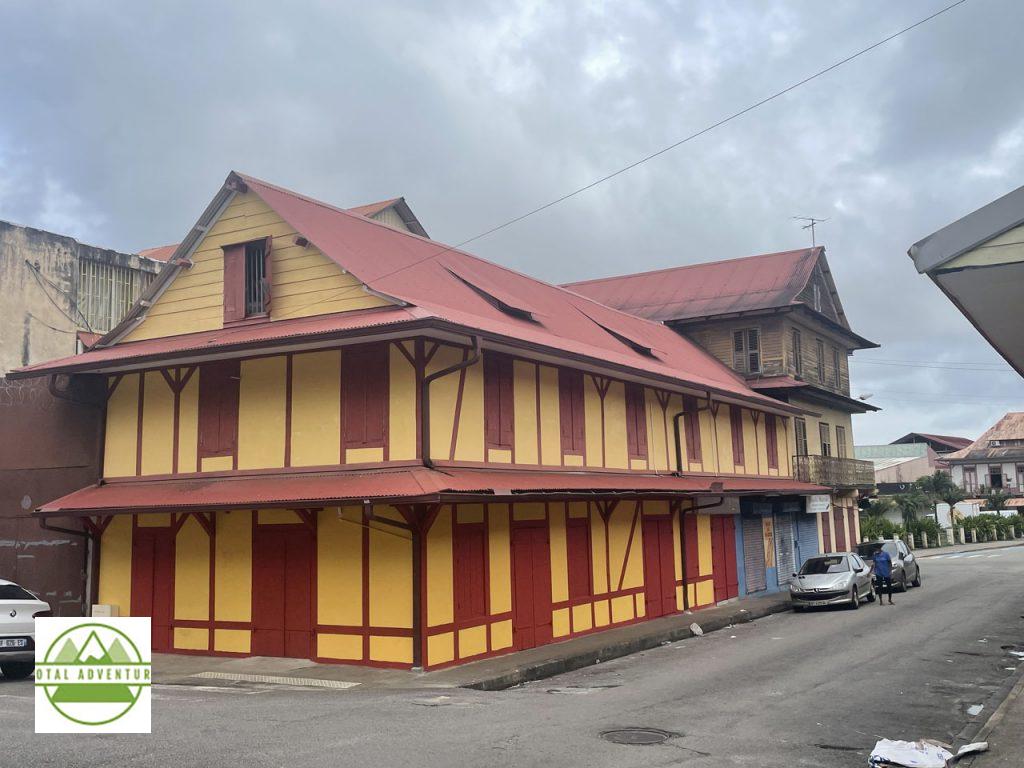 After flagging down a driver for the 2.5 hour 100 Euro ride to Cayenne I relaxed with a cafe au lait and watched the jungle scenery fly by. The city is mainly old wooden buildings and is very low and swampy. There is a huge shopping mall with a Carrefour superstore. I stayed at the wonderful Hotel Ker Albert. We don't normally post links to hotels, except where they are very helpful in achieving our mission.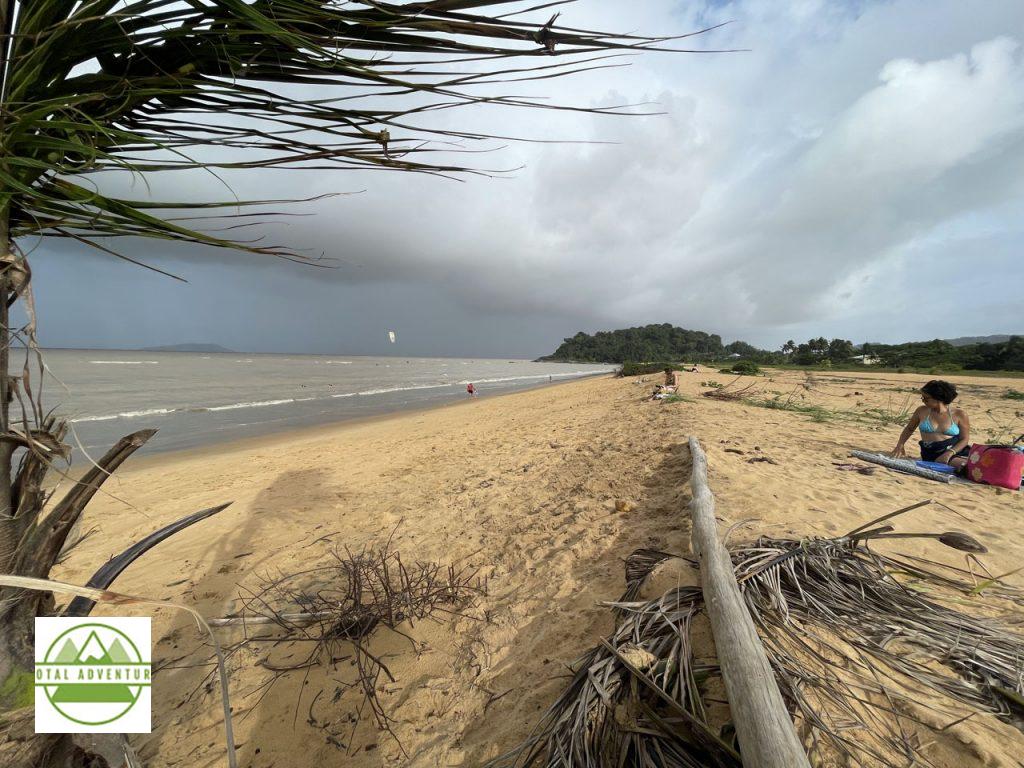 The beach above is one of the only beaches in the Guyanas that is swimmable. but one would not fly there just to go to it. The water has almost no salt, as there is river runoff from every river between the Orinoco and the Amazon. It is very muddy and black underneath. Constant trade winds make for good kiteboarding.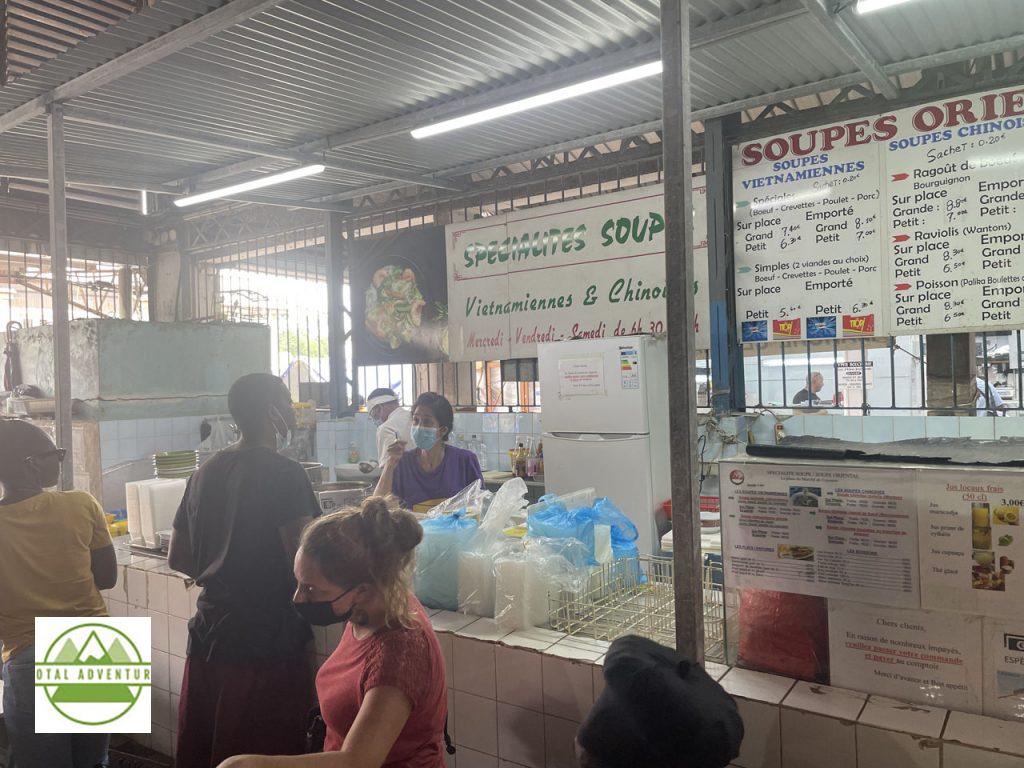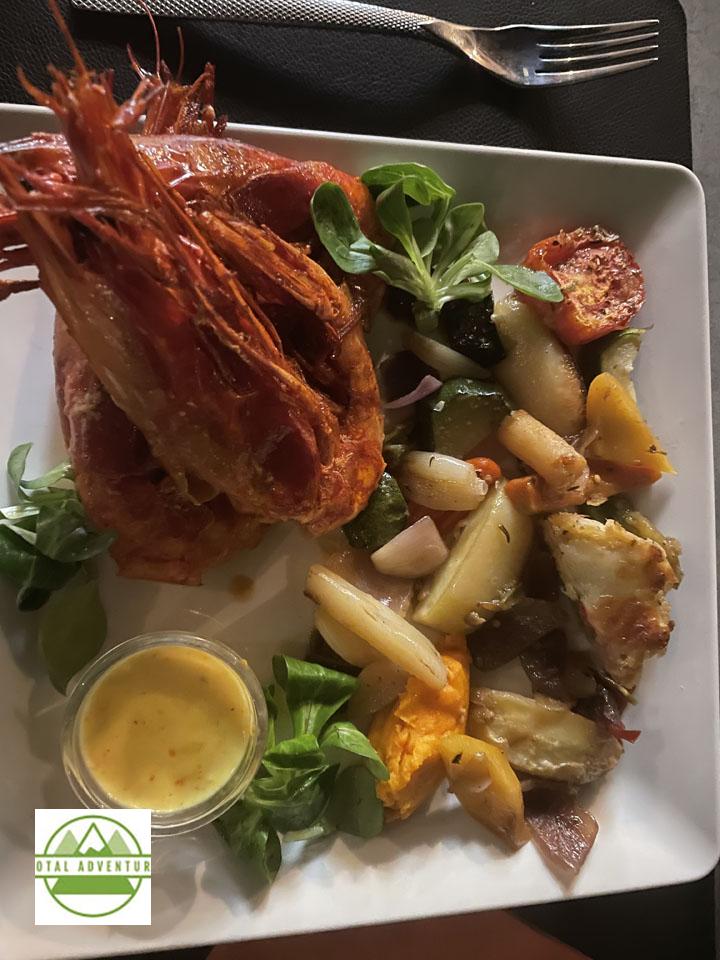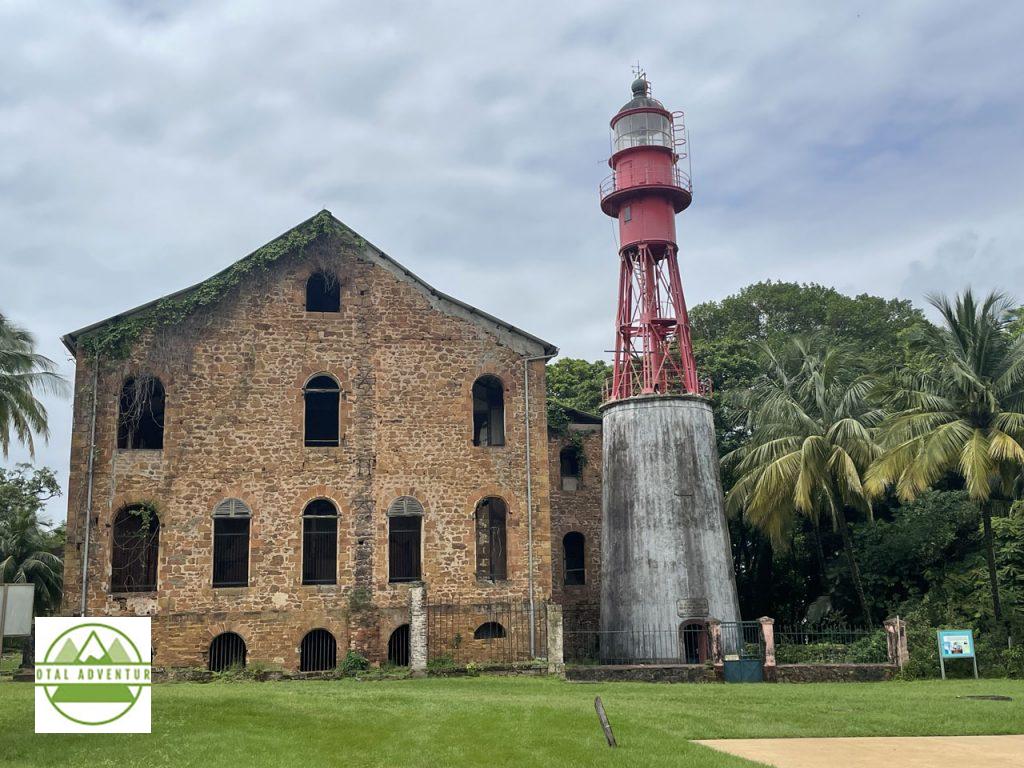 The main reason I came to Guyane de France was to explore Devil's Island. France banished its' criminals – murderers and rapists, but also chronic petty criminals to a living hell from which few ever returned to mainland France. For good measure, I rewatched Papillon just before the journey.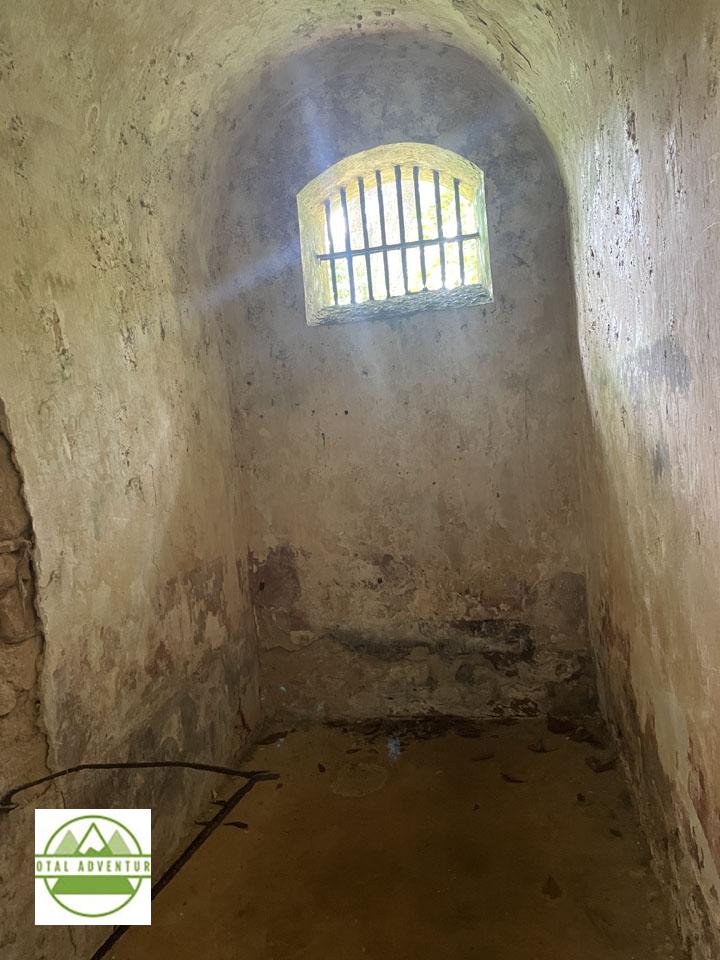 The Iles du Salut – Royale, St. Josepsh and Diable – 10 miles from the mainland via shark infested rip current waters were for the incorrigibles, a prison away from the prison camps. Here is a cell for someone condemned to the guillotine. The bar was to secure a prisoner to his bed at night.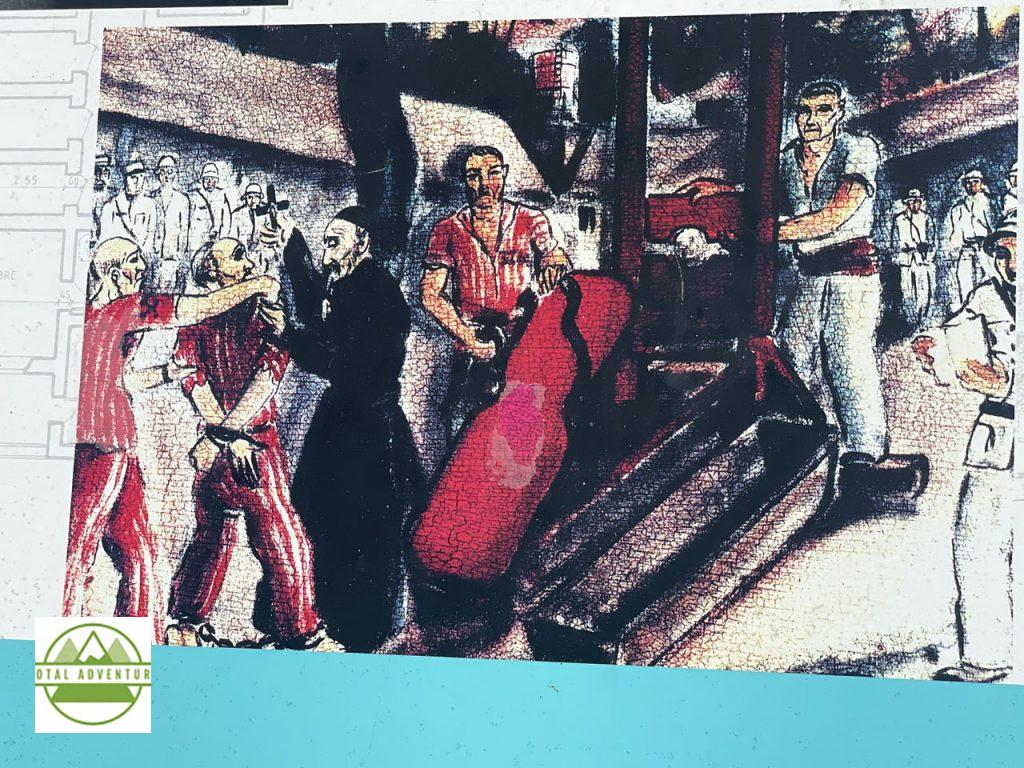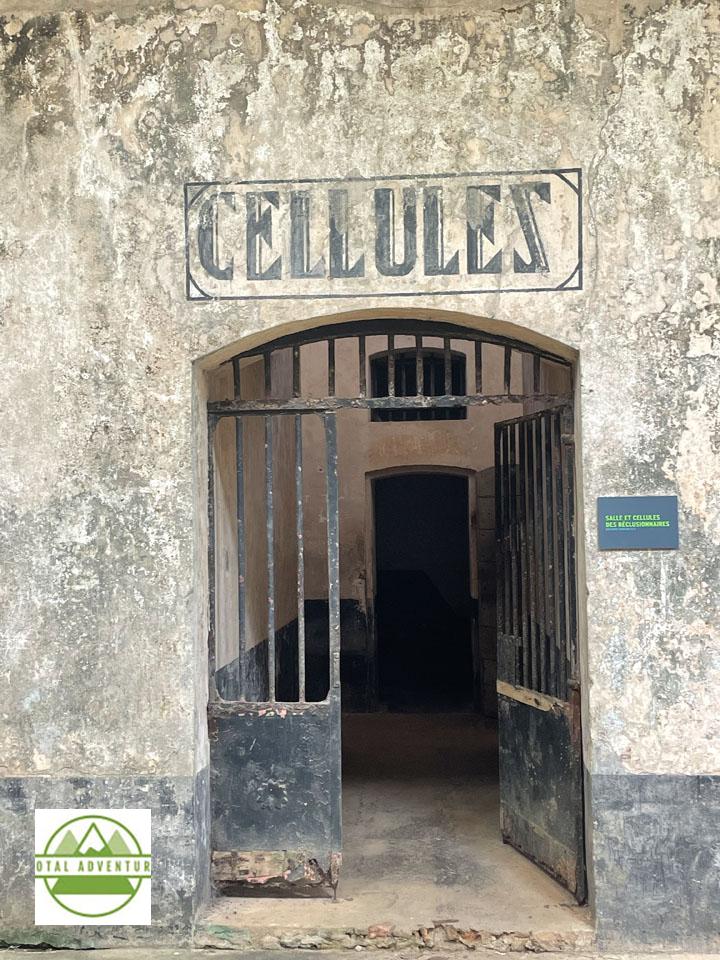 The solitary cells were the end of the line. Total seclusion in darkness and silence for up to five years. For attempted escape, the punishment was 2 years first offense , five years for the second – to be served in addition to the original sentence.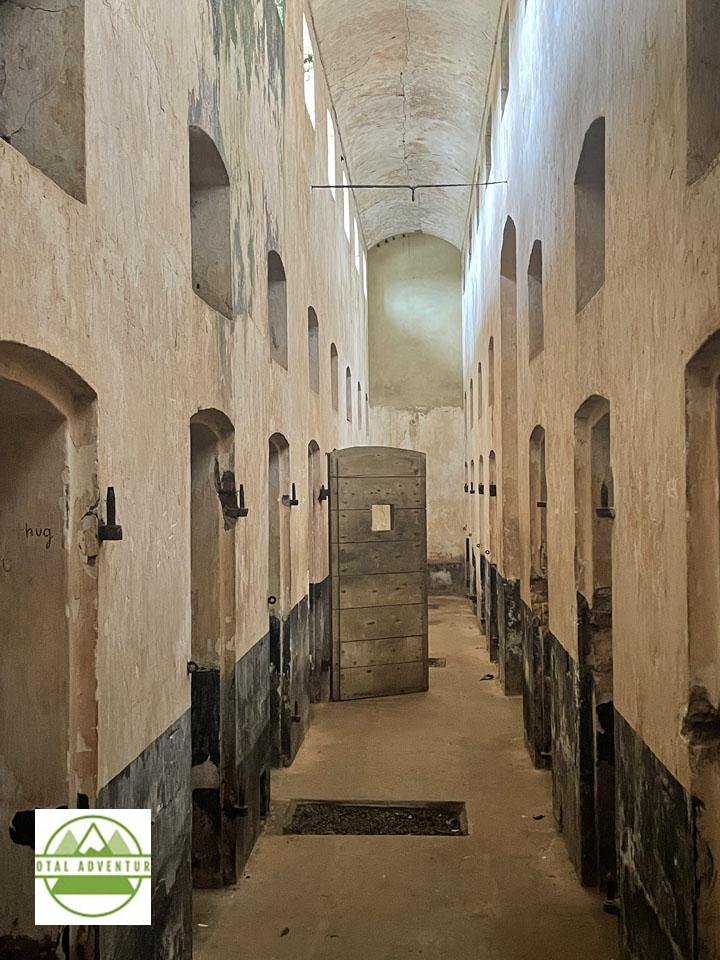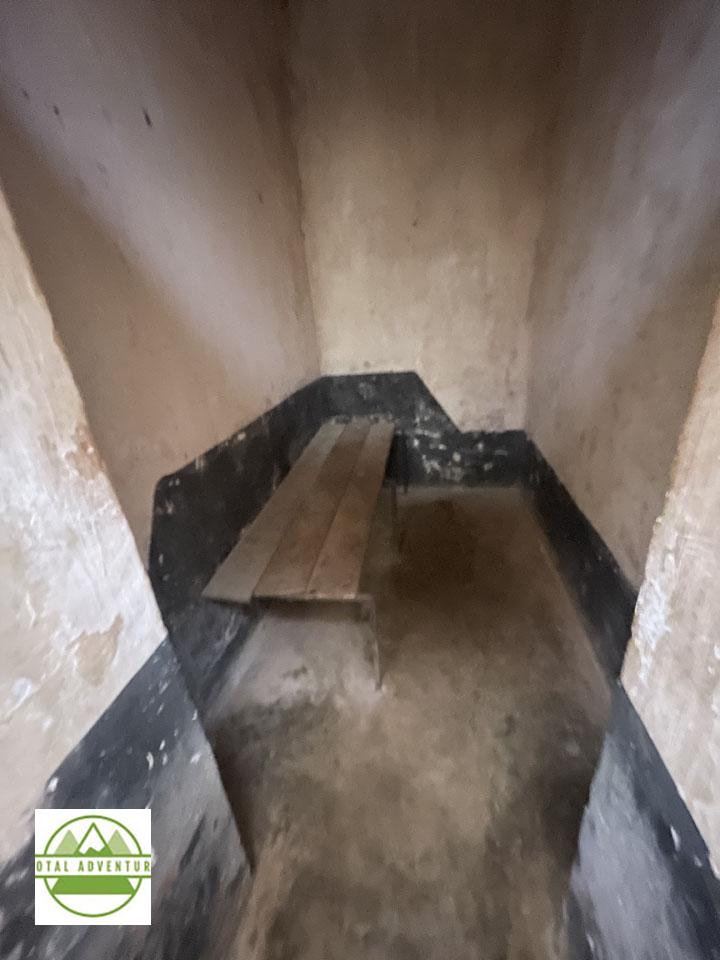 Three slats of wood for a bed. No lying or sitting for 15 hours of the day – only standing or pacing. Food was a soup or gruel with a minimum amount of calories to sustain life – reduced by half for violations. No talking, no reading material. Many went mad.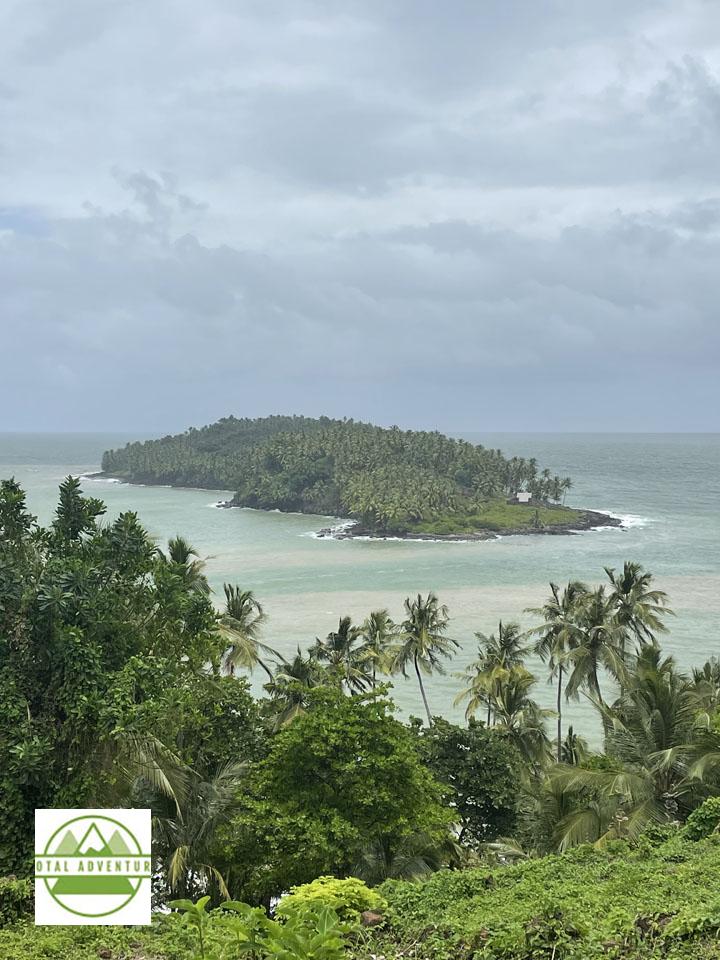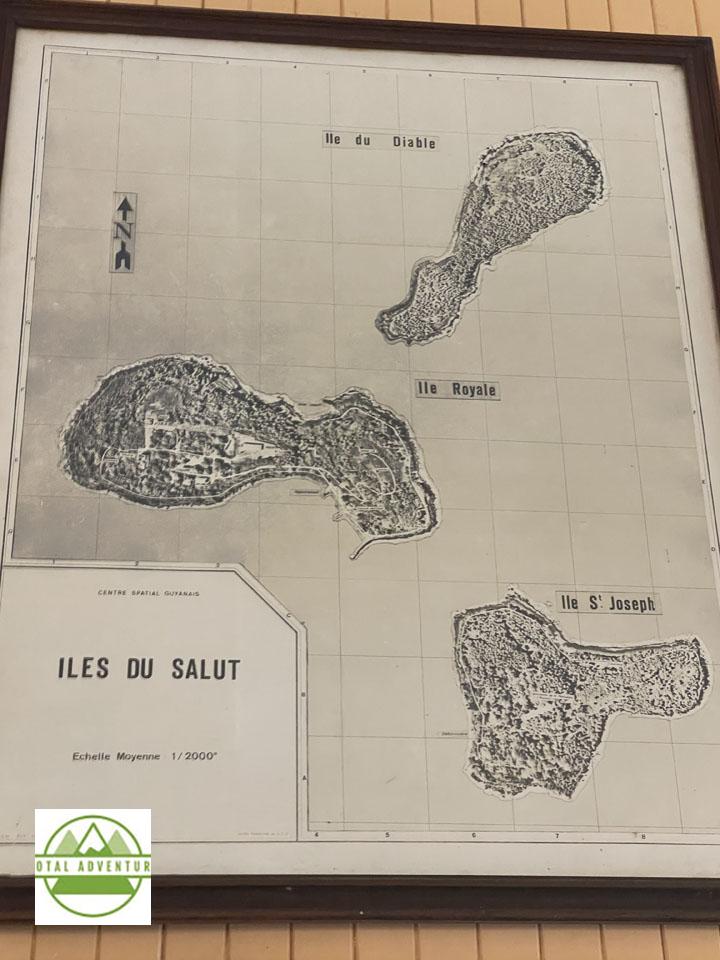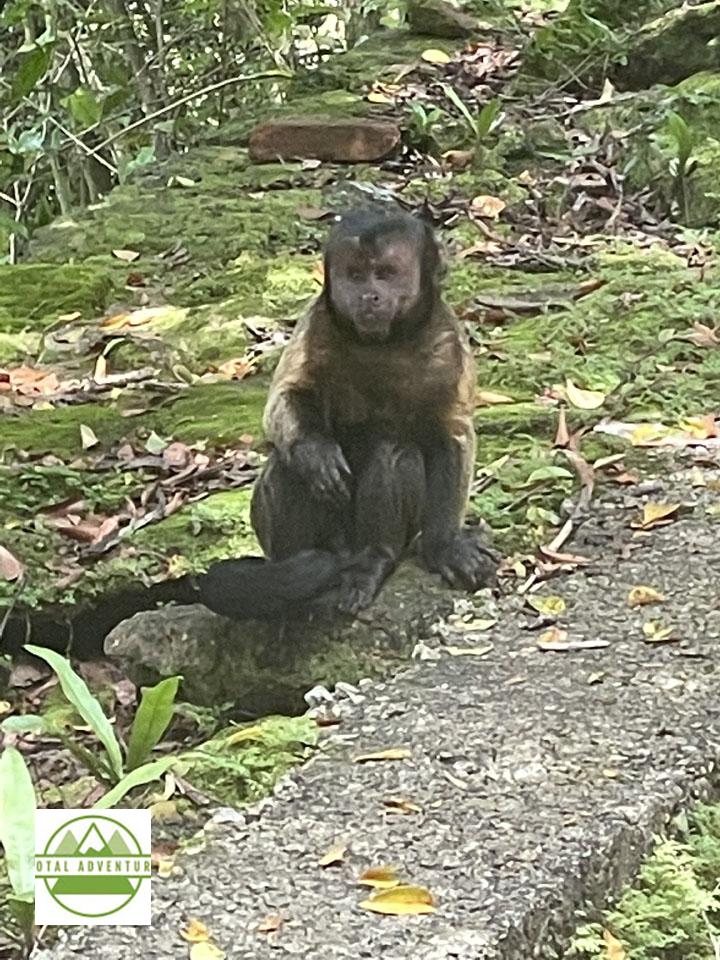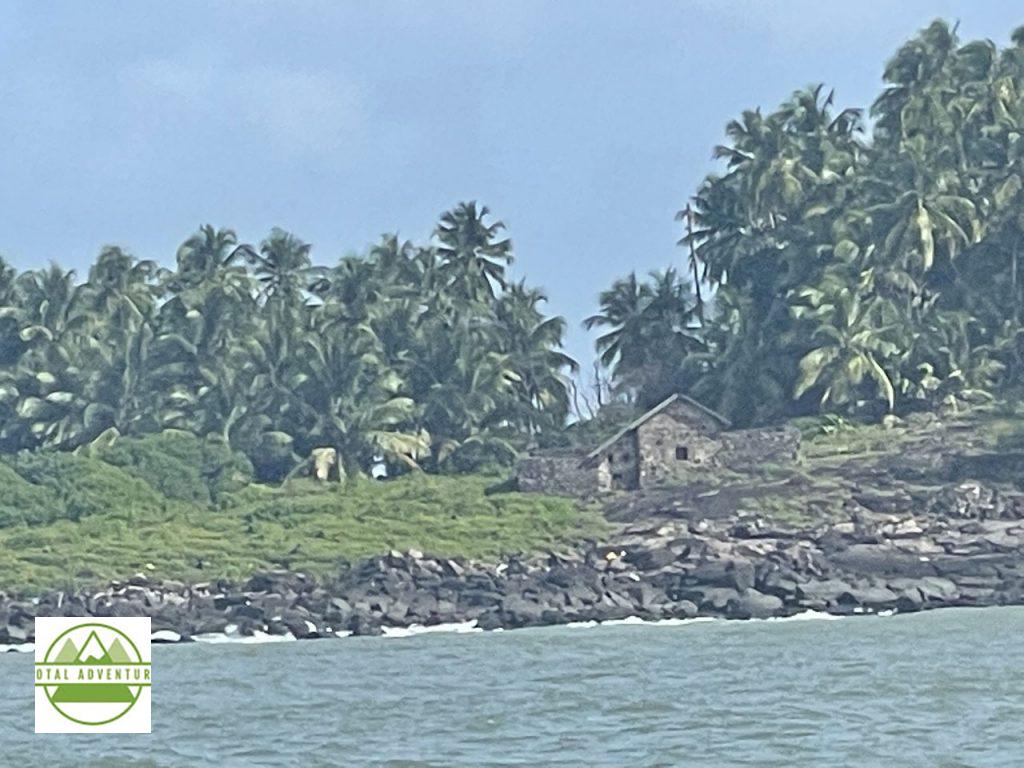 From the islands we returned via catamaran, with jolly French vacationers to Korou – site of the European Space Program. Then back to Cayenne for the evening. TotalAdventure then rose at 4:30 AM, took the van to St. Laurent for a mandatory covid test for both Suriname and the USA. Having missed the ferry, I crossed the Moroni by motorized pirogue to Albina where my Suriname driver was waiting. Back to Paramaribo for a delicious lunch and a 1 AM flight back to Miami.

Columbia's shoreline in the Pacific Ocean runs hundreds of miles from Panama to Ecuador, yet is only accessible by two roads. The coastline consists of sheer cliffs overgrown with dense jungle. It's hardly a place for vacationers – the third rainiest place on Earth with over 300 inches per year.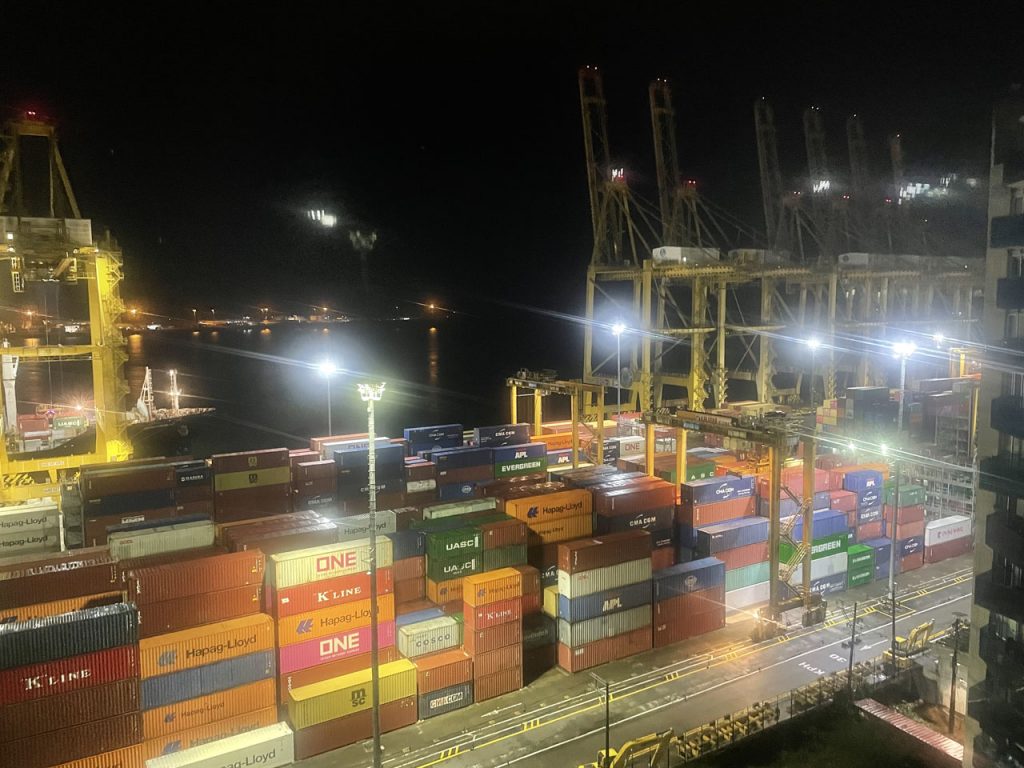 An overnight in the desolate and rainy port of Buenaventura, in the District of Choco, in order to catch a ferry to a coastal ecolodge the next morning.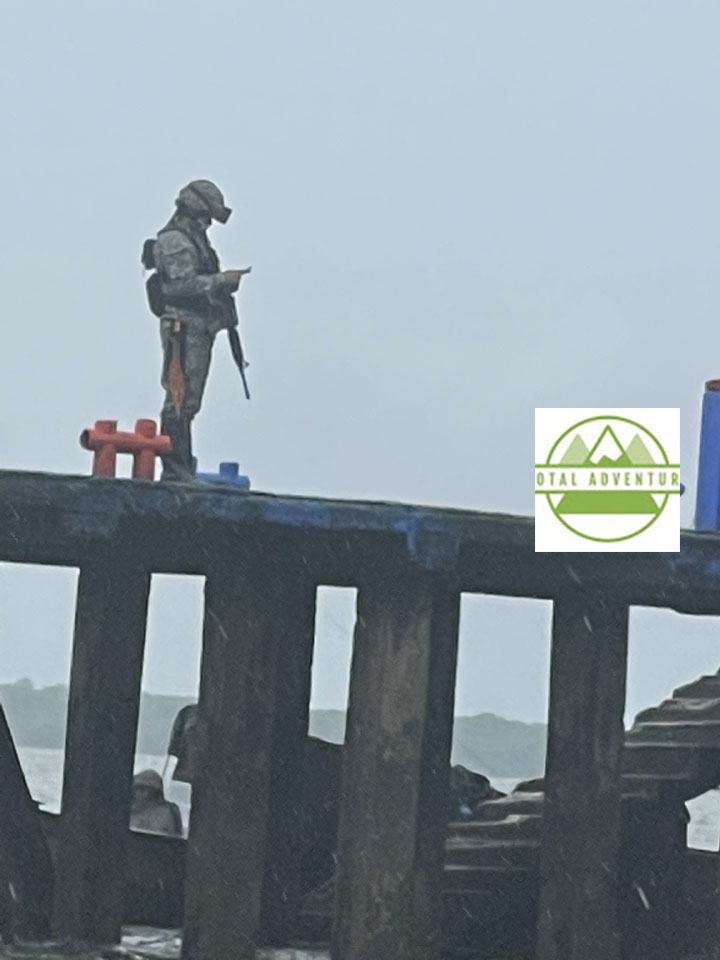 Narco Armies ,smuggling cocaine to American drug consumers, operate heavily in the region. Therefore it is heavily militarized. Here, a soldier standing guard at a fishing village checks his phone,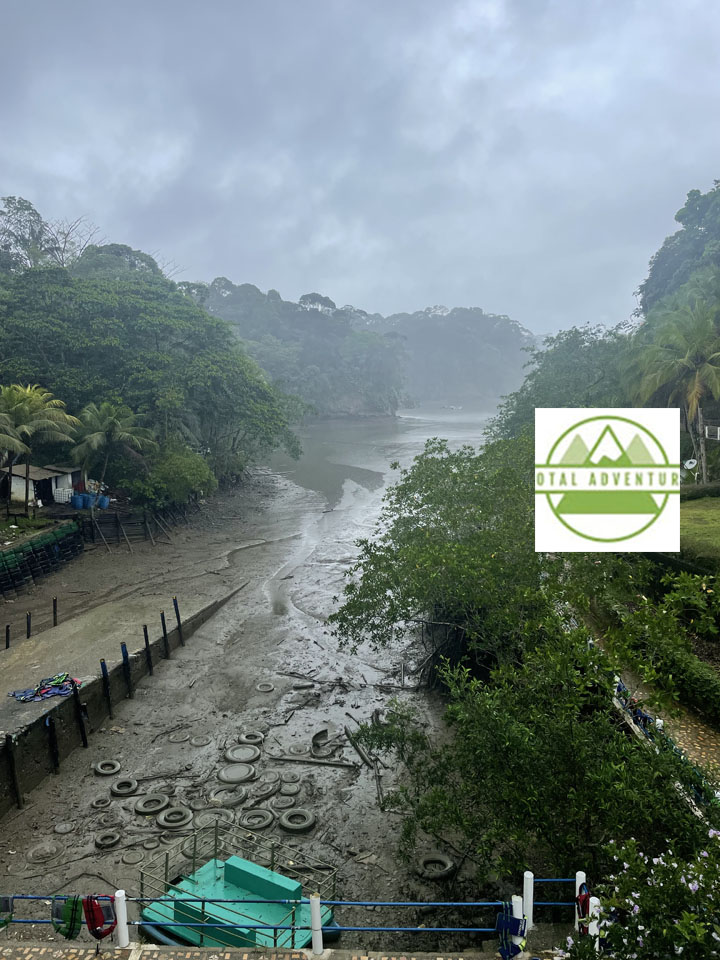 Low tide from my room. Tides are about 8 to 12 feet in the zone.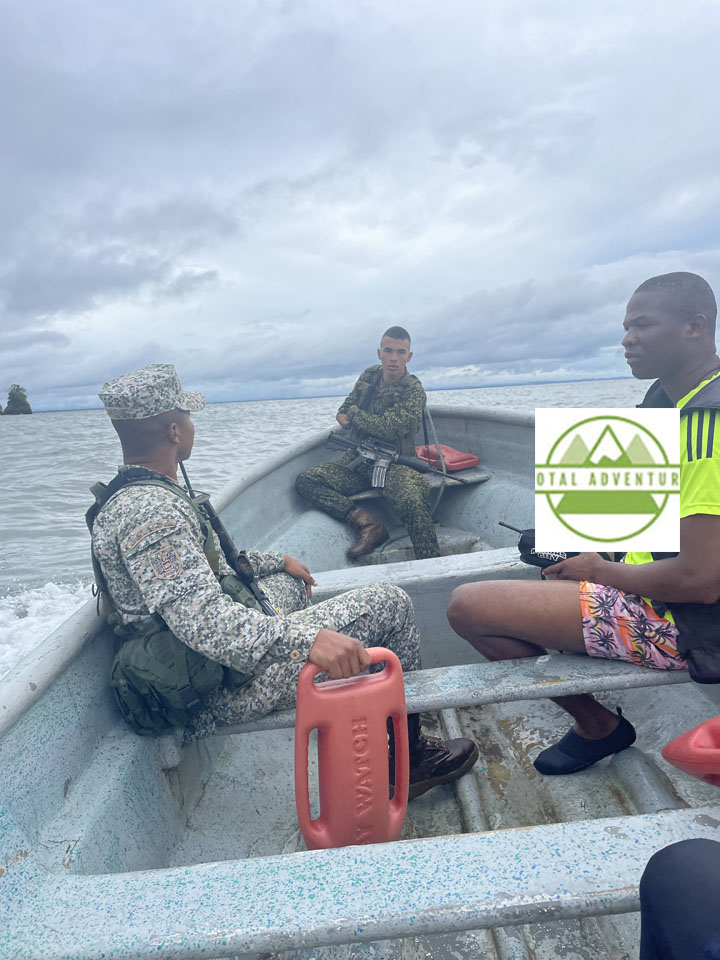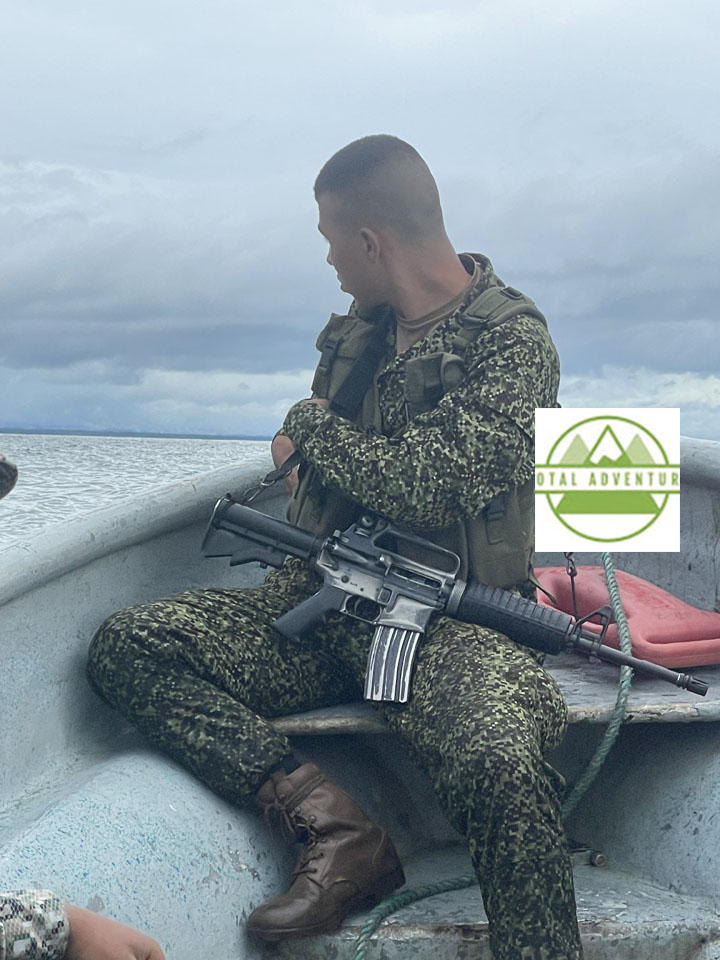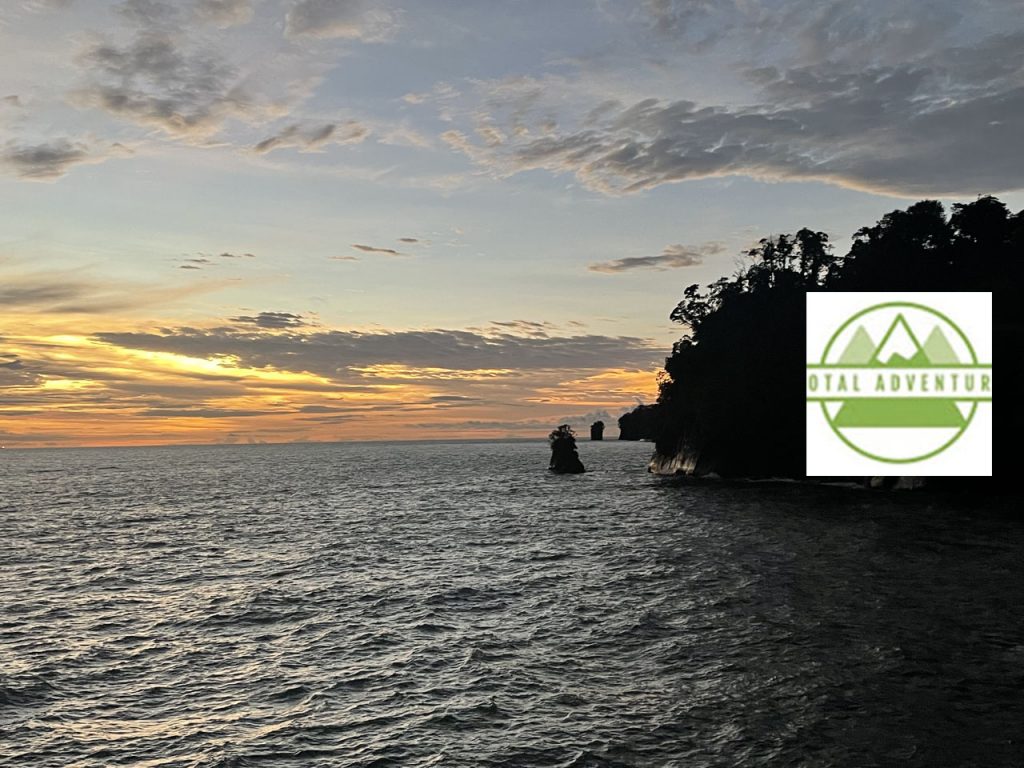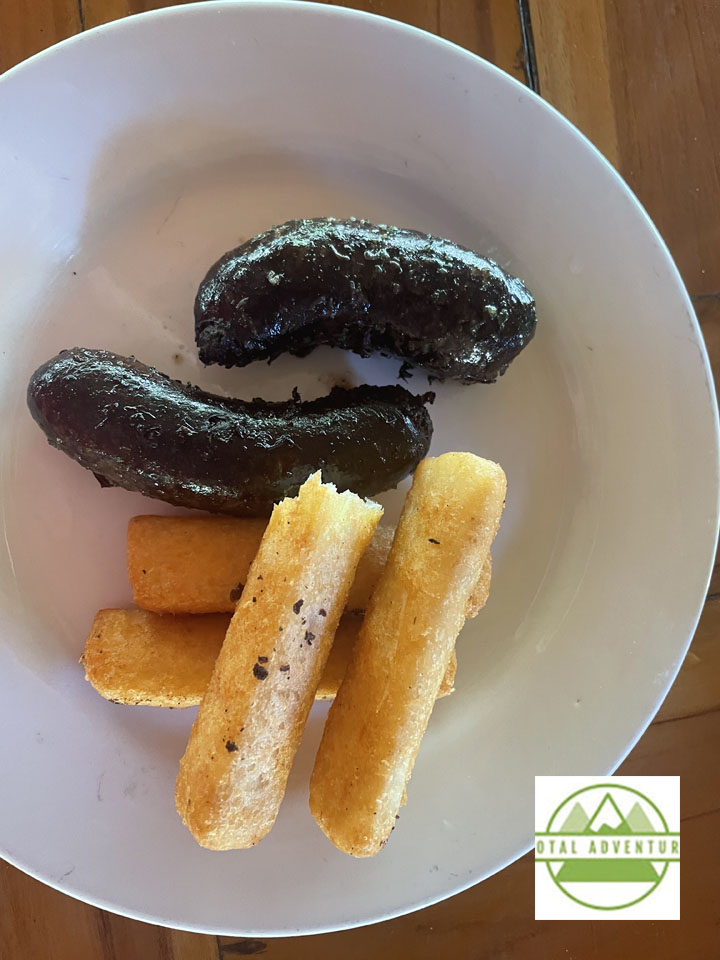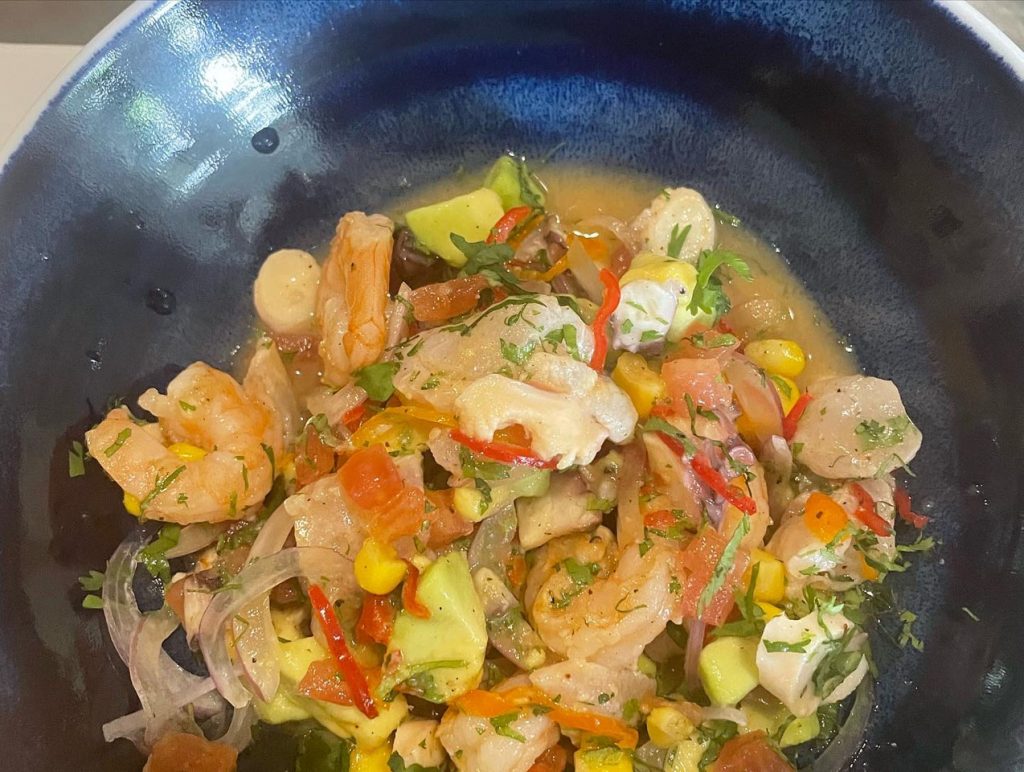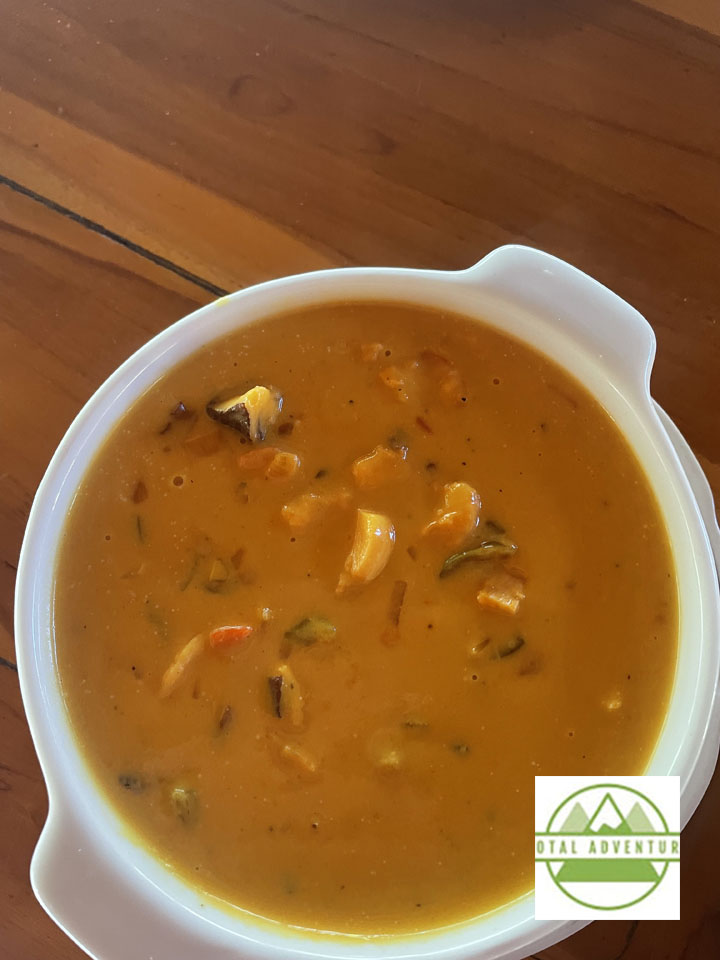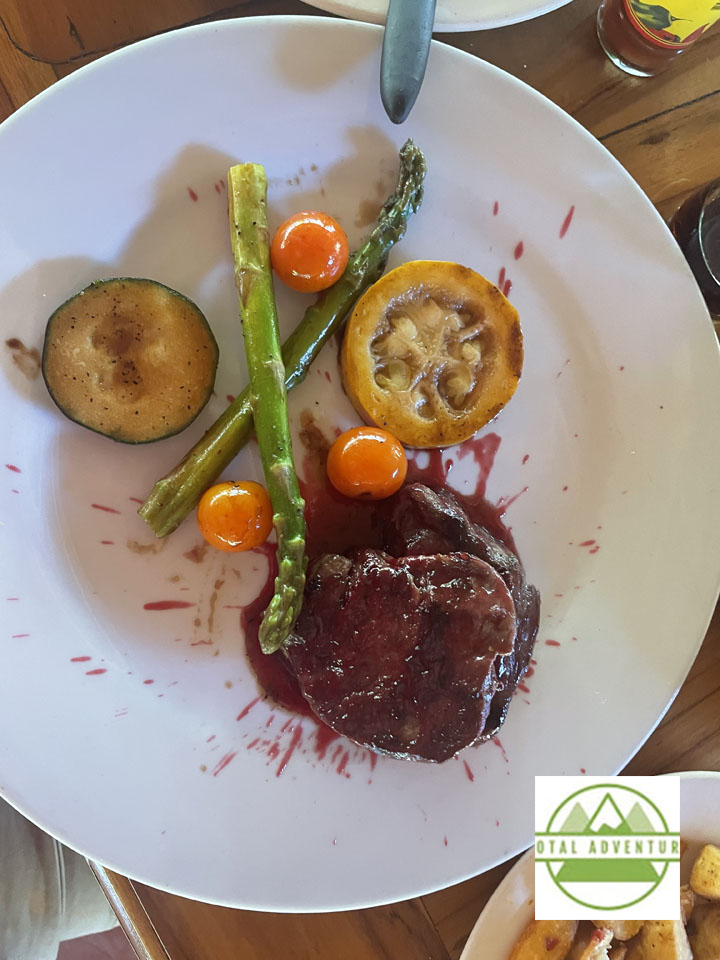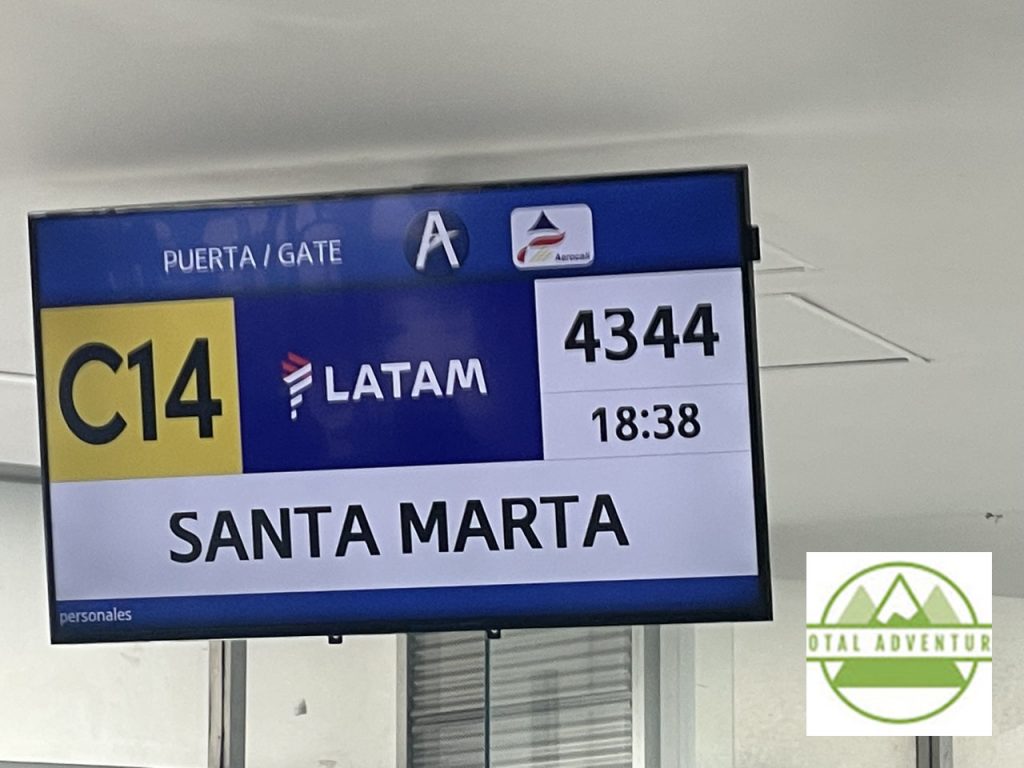 On the morning of Friday,July 24th I left Deadwood South Dakota and within an hour had entered Wyoming on SD 34/ WY 24 . The first stop was Devil's Tower.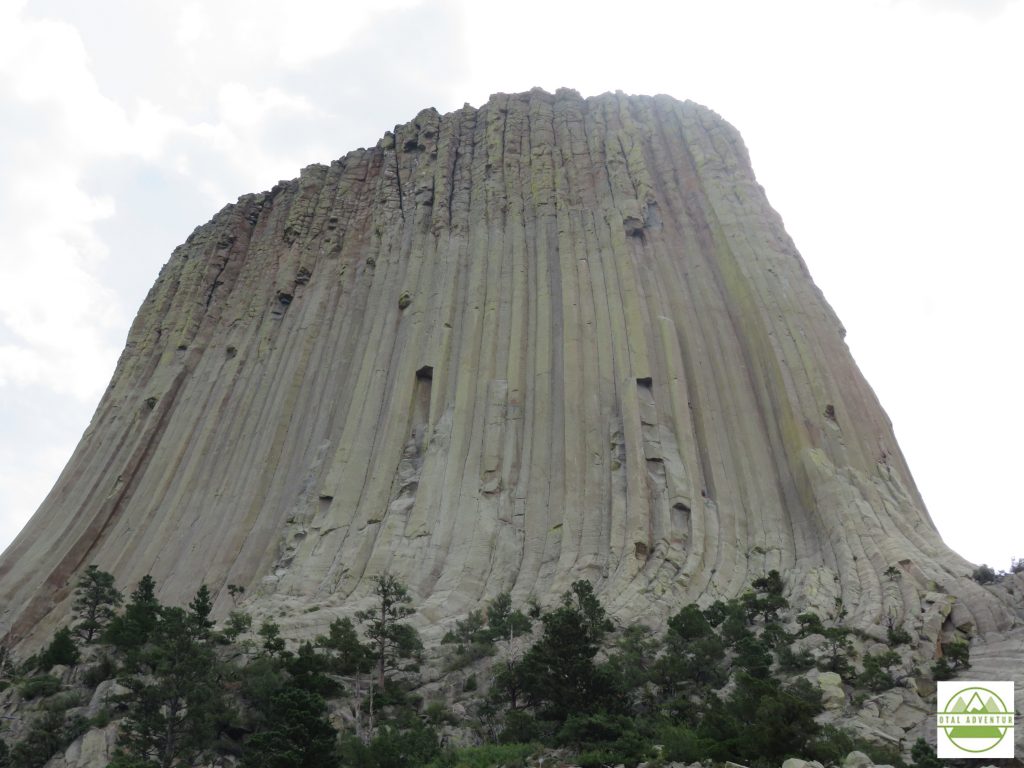 Rising straight out of flat farmland,Devil's Tower is 867 feet and formed in a short time due to volcanic upthrust. It is very geologically different than the Black Hills over 100 miles away, or the Rockies , more than 200. You can experience it in the video above.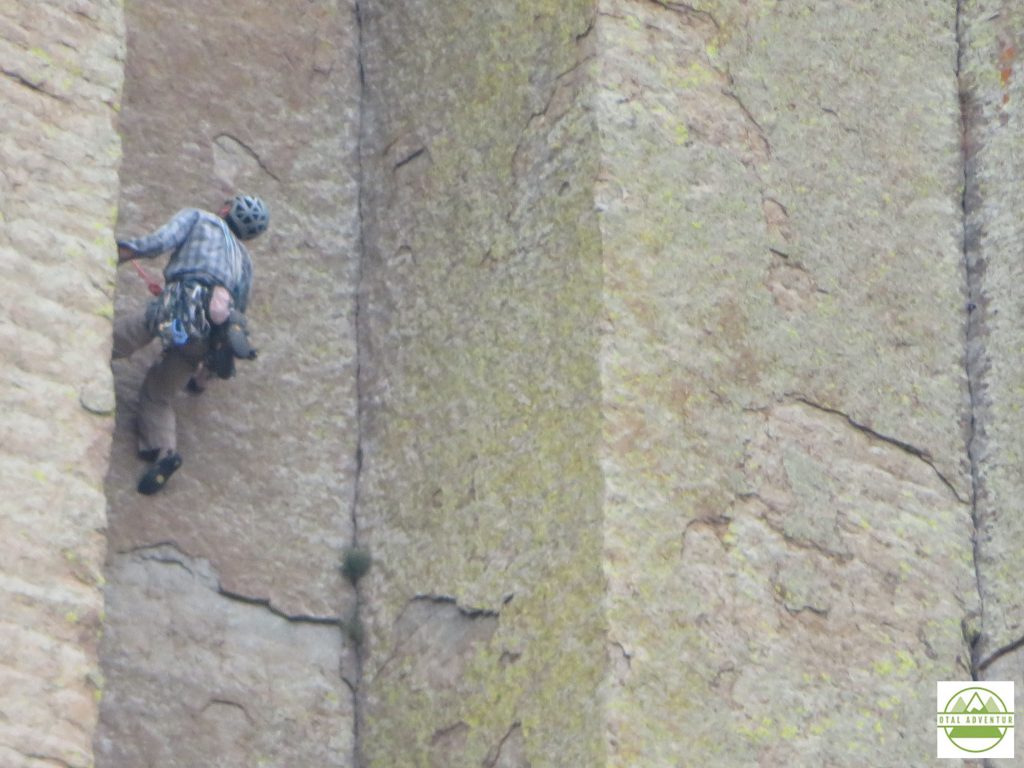 By mid afternoon I settled into Sheridan, at the foot of the Big Horn National Forest. As usual I dined alone on the hotel porch rather than in a lively restaurant .COVID life on the road. Everything closed by 8 anyway.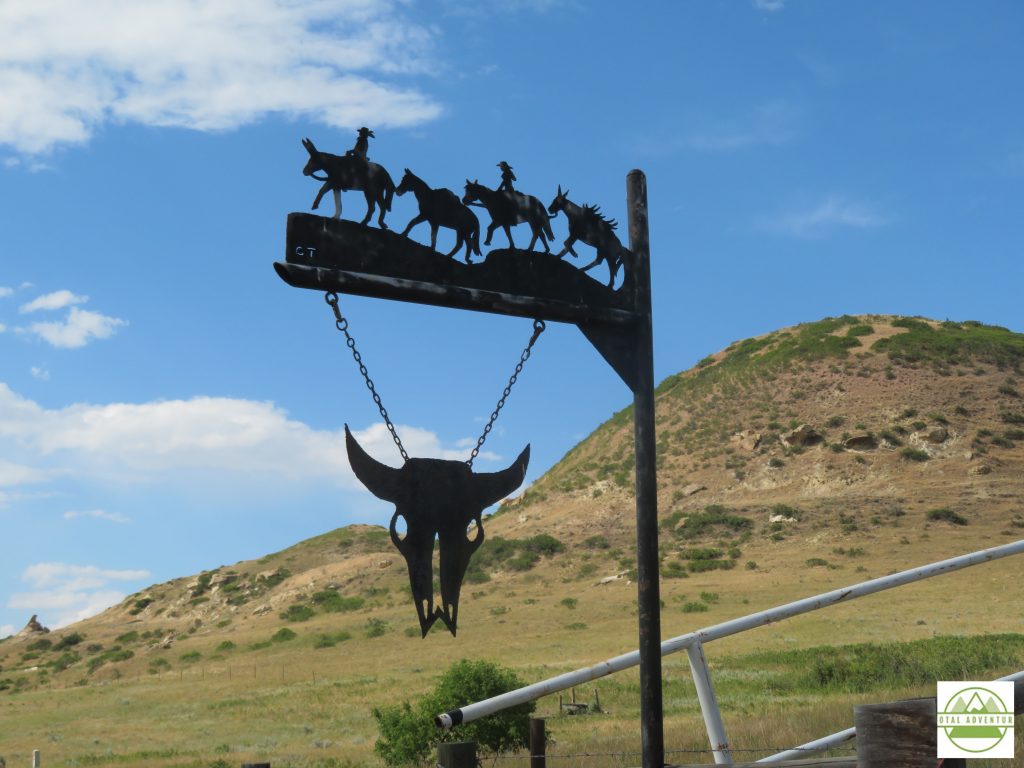 Big Horn National Park offers hundreds of square miles of hiking, climbing, glacier trekking and ATV trailing. Since it's not a National Park, it's not well known except locally. I was the only Florida plate, most were from Wyoming and Montana.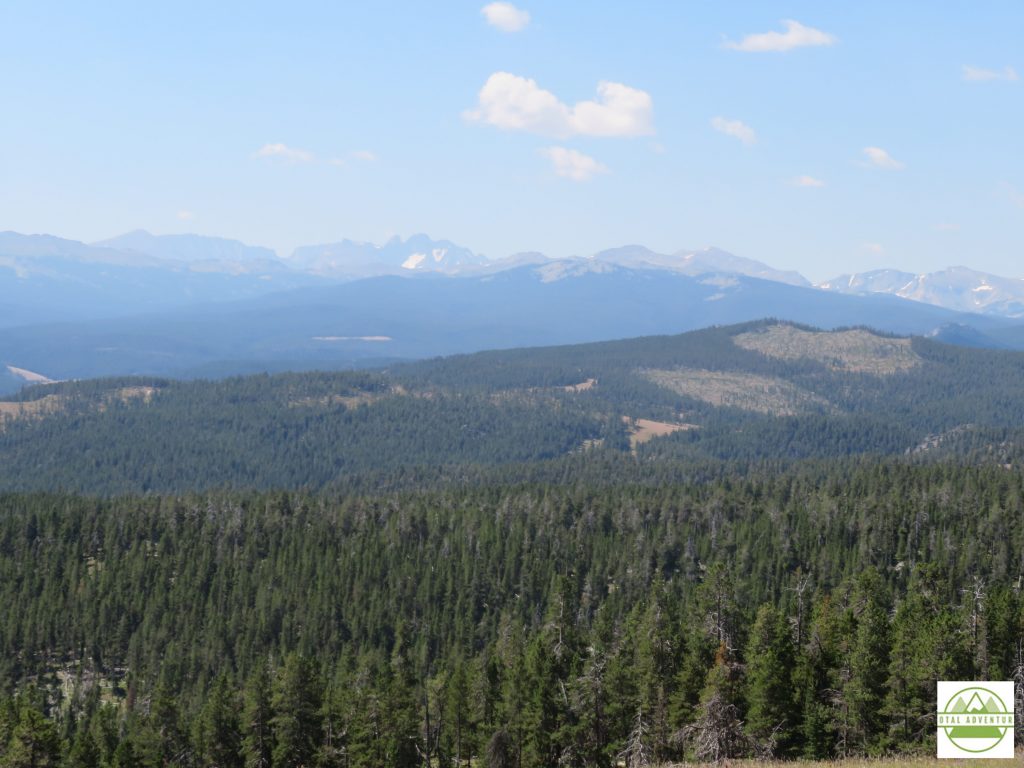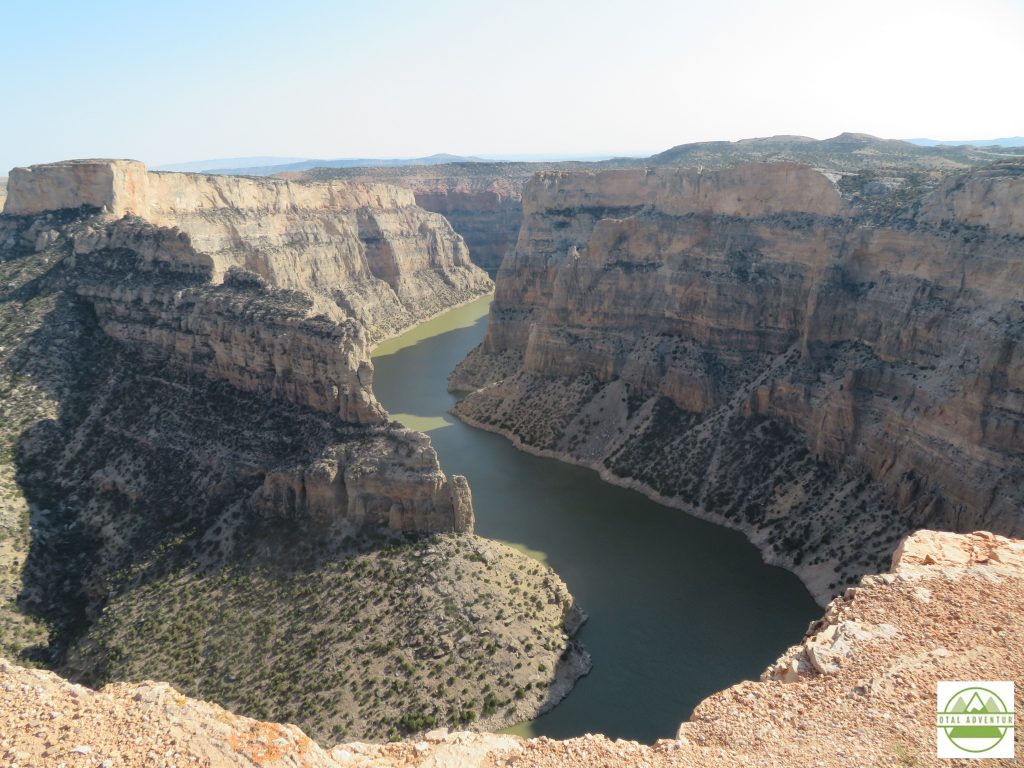 Dropping down a few thousand feet from the Big Horn Range, TotalAdventure explored the Snake River Canyon , traversing the Wyoming Montana border. The canyon had been dry with a seasonal stream until a dam was built in the 1930s.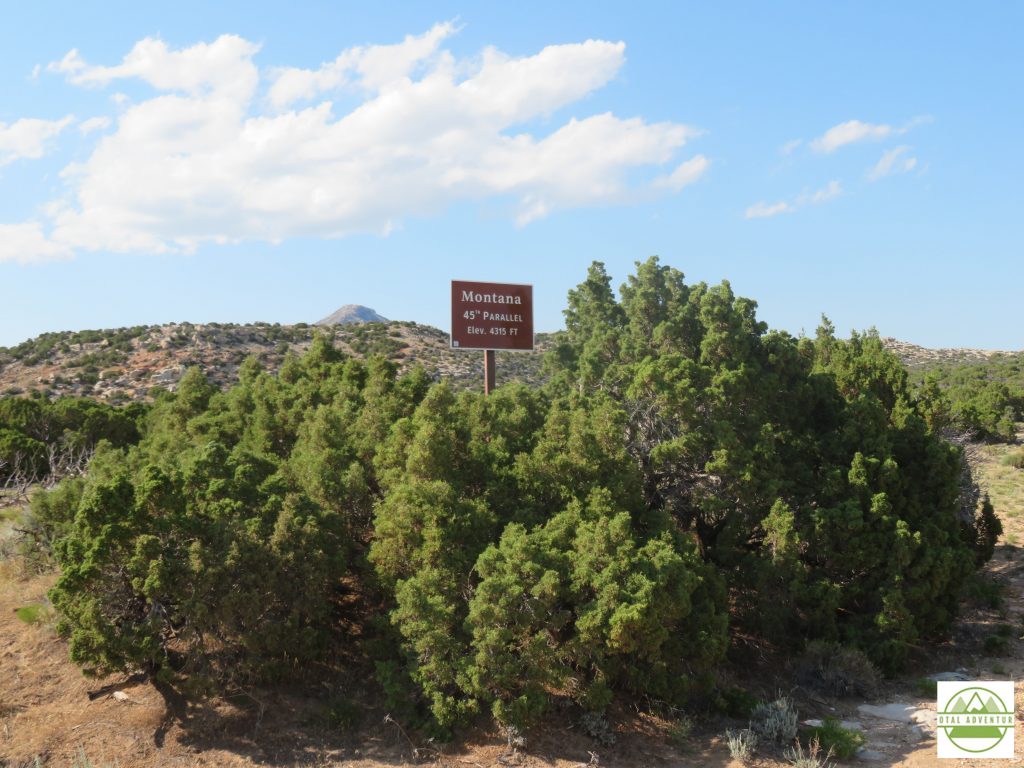 I then entered my 49th state, Montana ! Just one more to go – Oklahoma, but won't be there until the return trip East in September.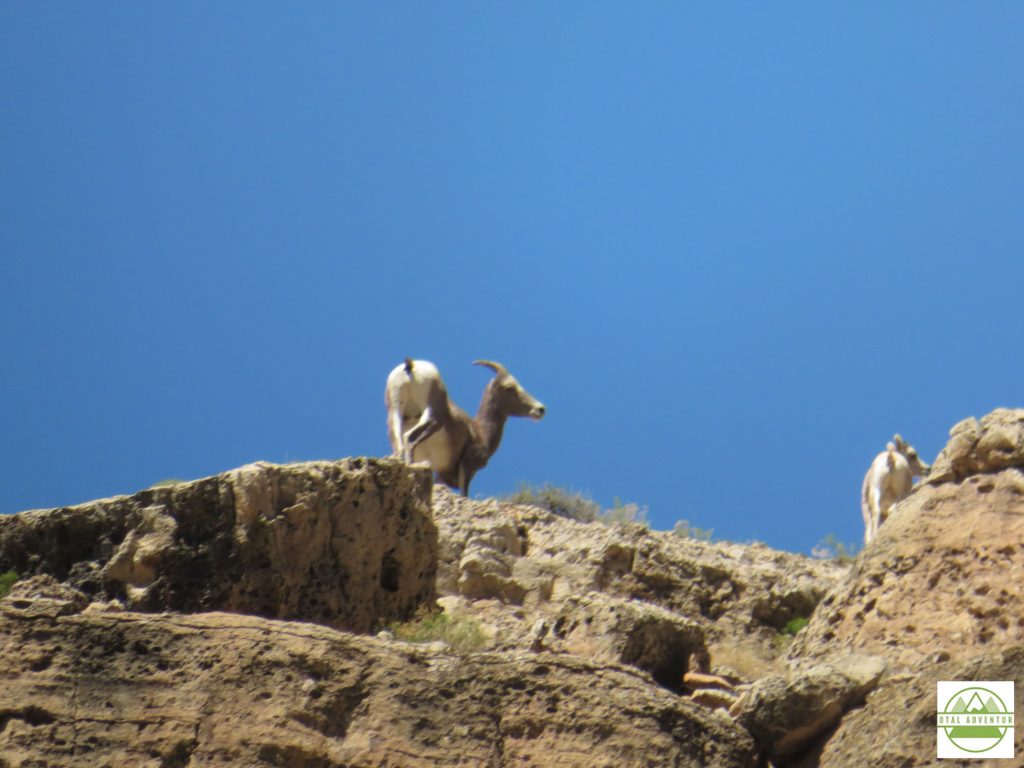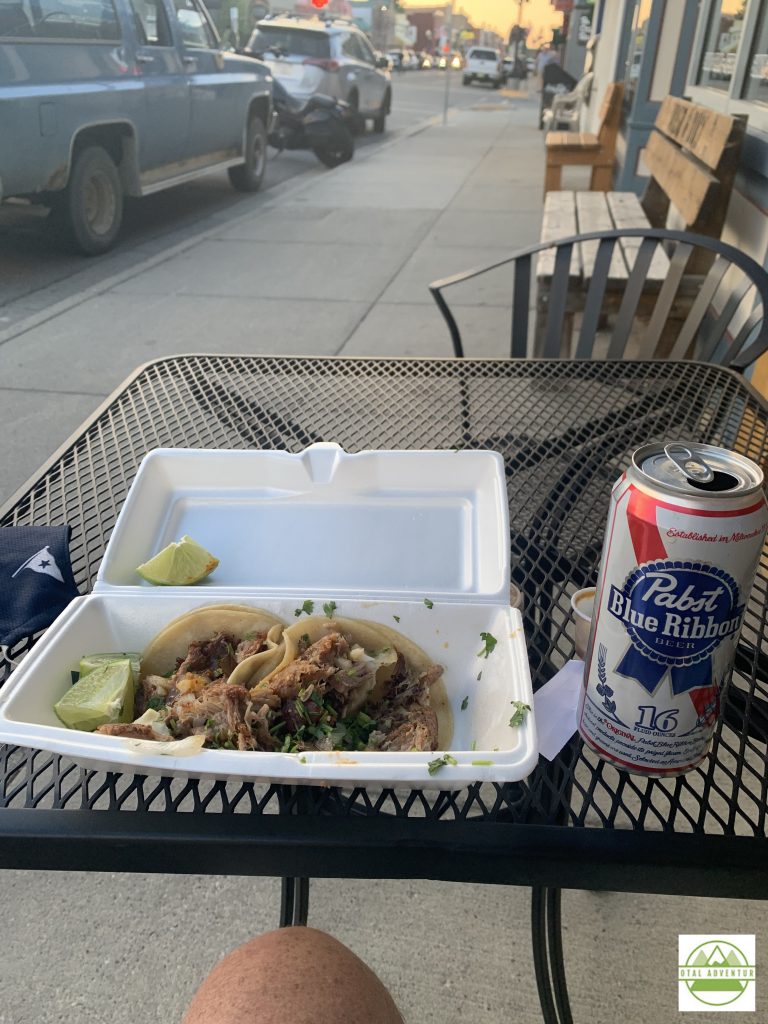 Before Yellowstone, I overnighted in Billings and Red Lodge Montana. In Billings I enjoyed a big Montana steak, but when I arrived at my hotel in Red Lodge after a day in Snake River, about 7:30 to discover that due to COVID my hotel restaurant was closed and the few restaurants still open in town would be closing at 8. This New York/Miami traveler is not used to small town hours but had to adjust on this trip or face night time starvation. I was the last one served from the line at a Mexican cantina and scored a PBR from the bar/casino across the street. The bars closed at 9 !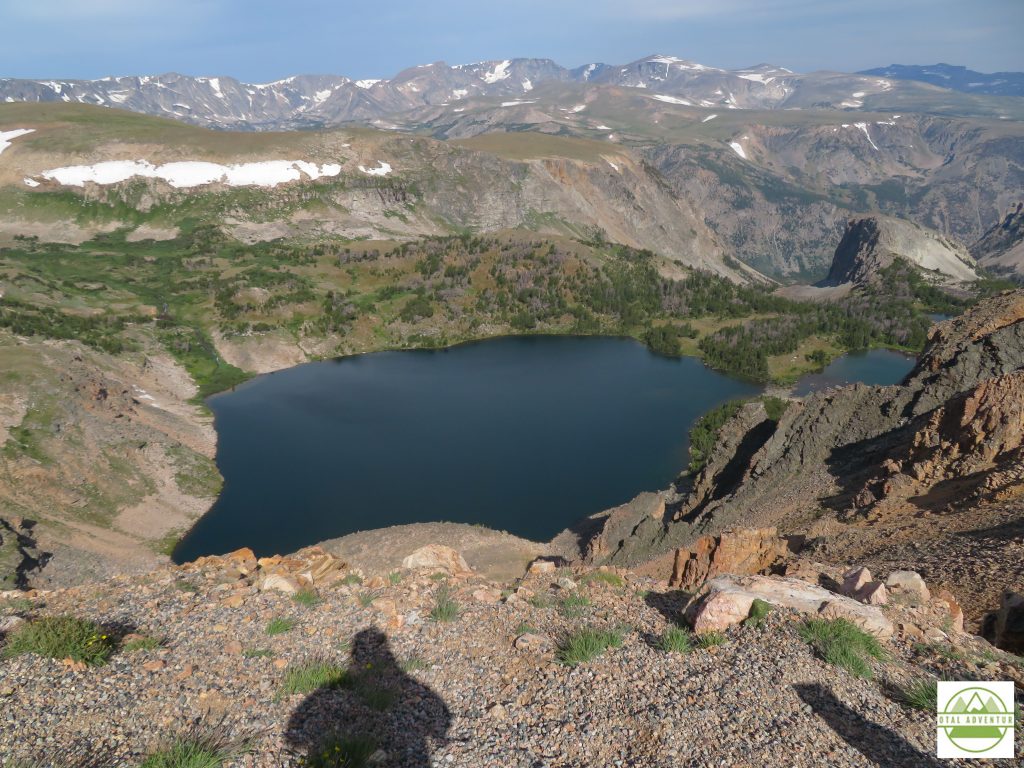 From Red Lodge to Yellowstone the winding ,high altitude Beartooth Highway crisscrossed several times between Wyoming and Montana.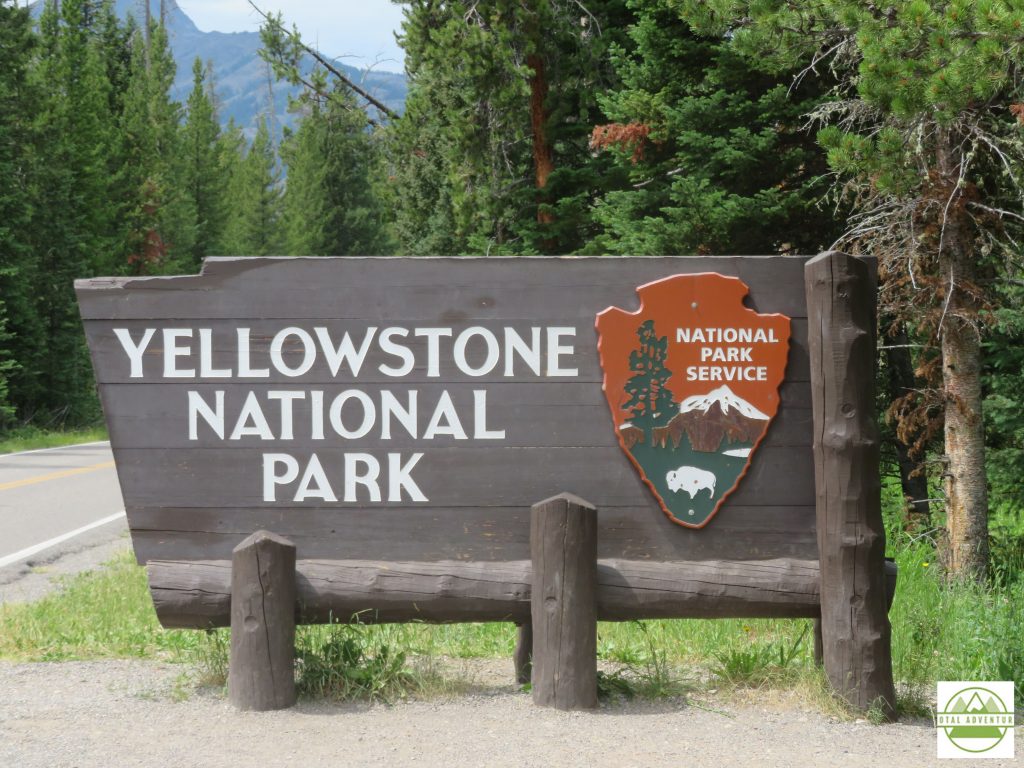 The Summer of 2020 was probably one of the best to explore Yellowstone. Though crowds were sizable , they were all American crowds, as most foreigners, not even Canadians, could visit in the COVID summer. The notorious traffic jams did not appear.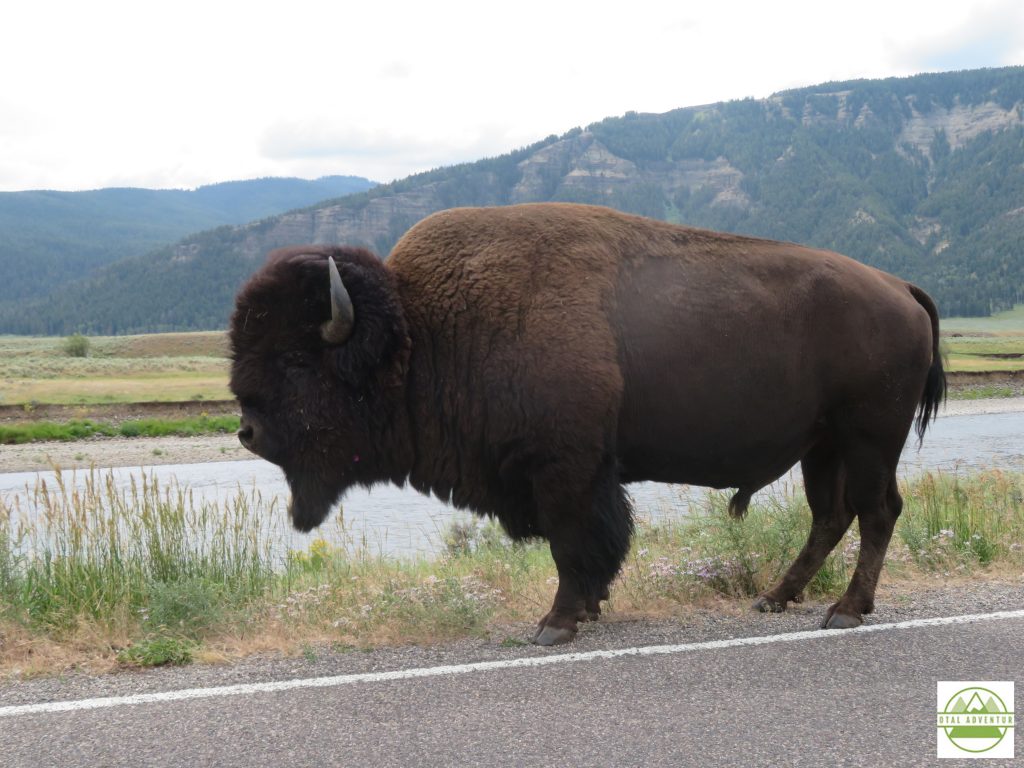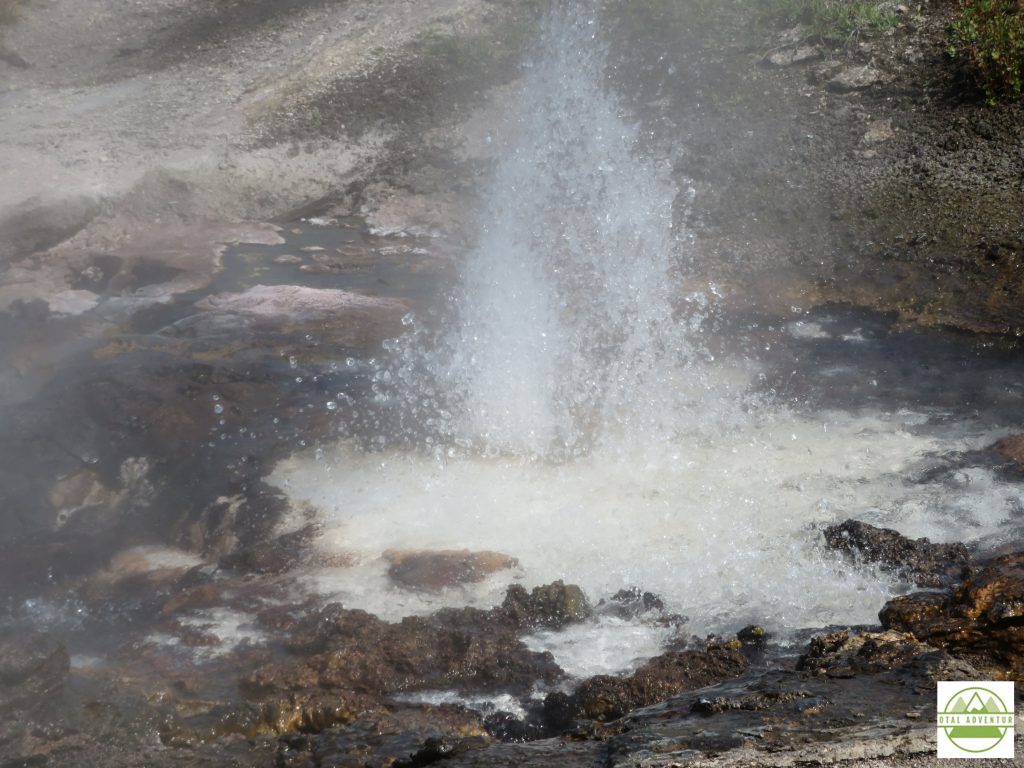 Yellowstone sits atop a super volcano. When it does finally blow – anytime between the next 10 minutes to 10,000 years – the park will become a 50 mile wide lake of boiling red lava and will cause global cooling for years to come.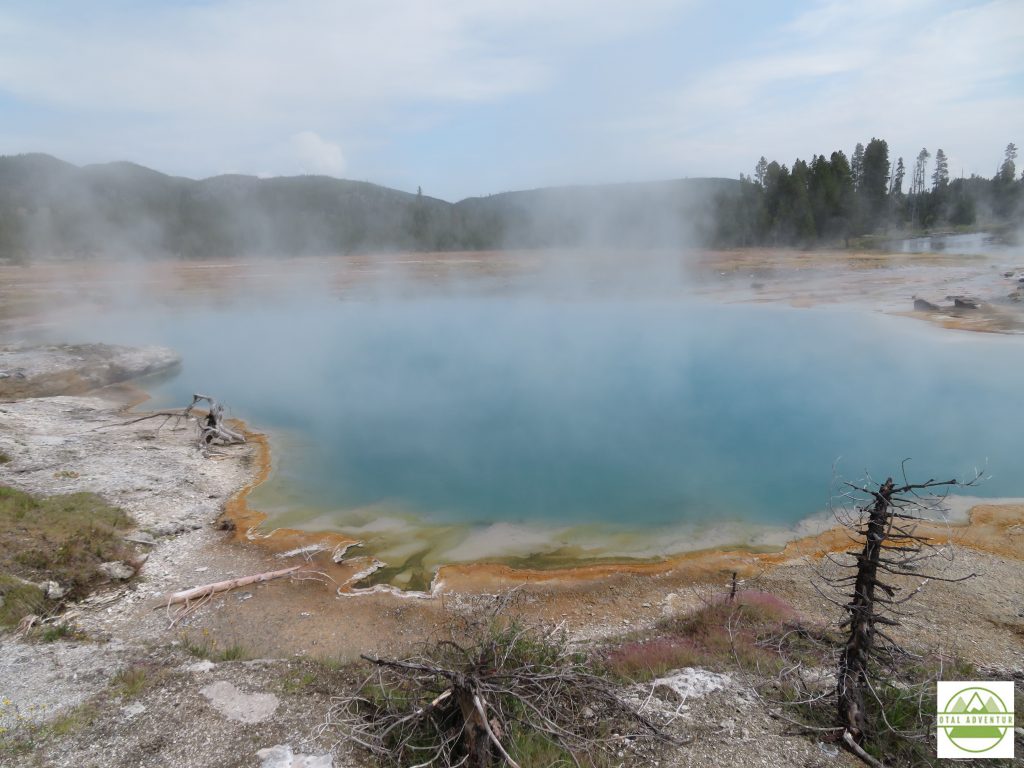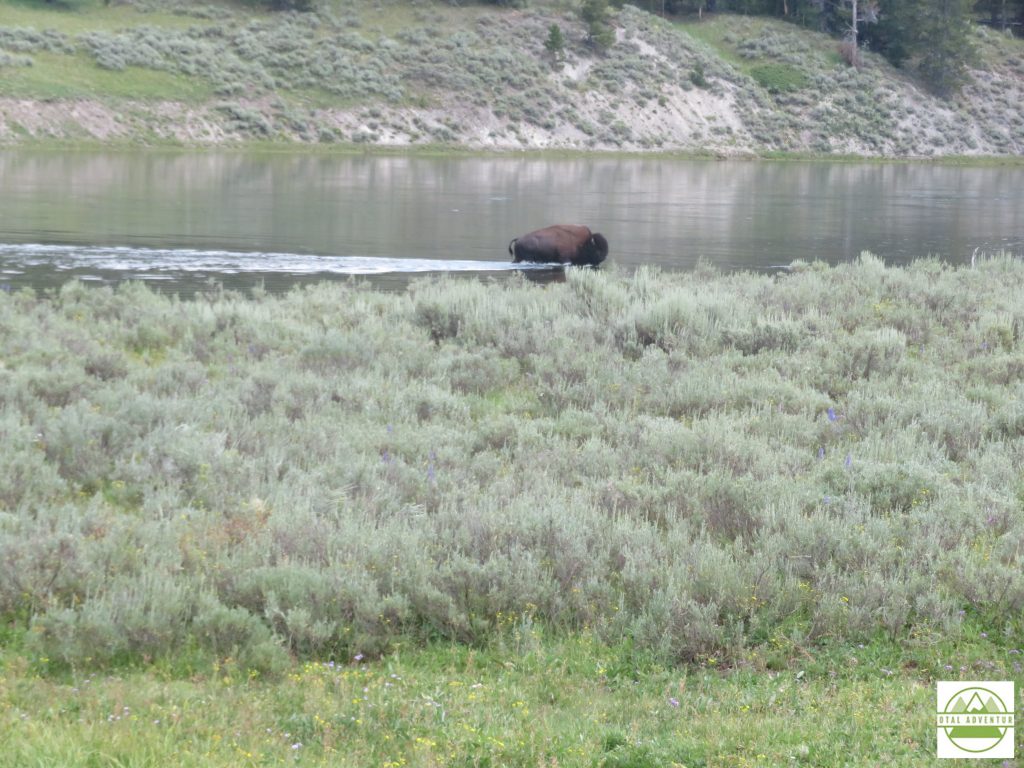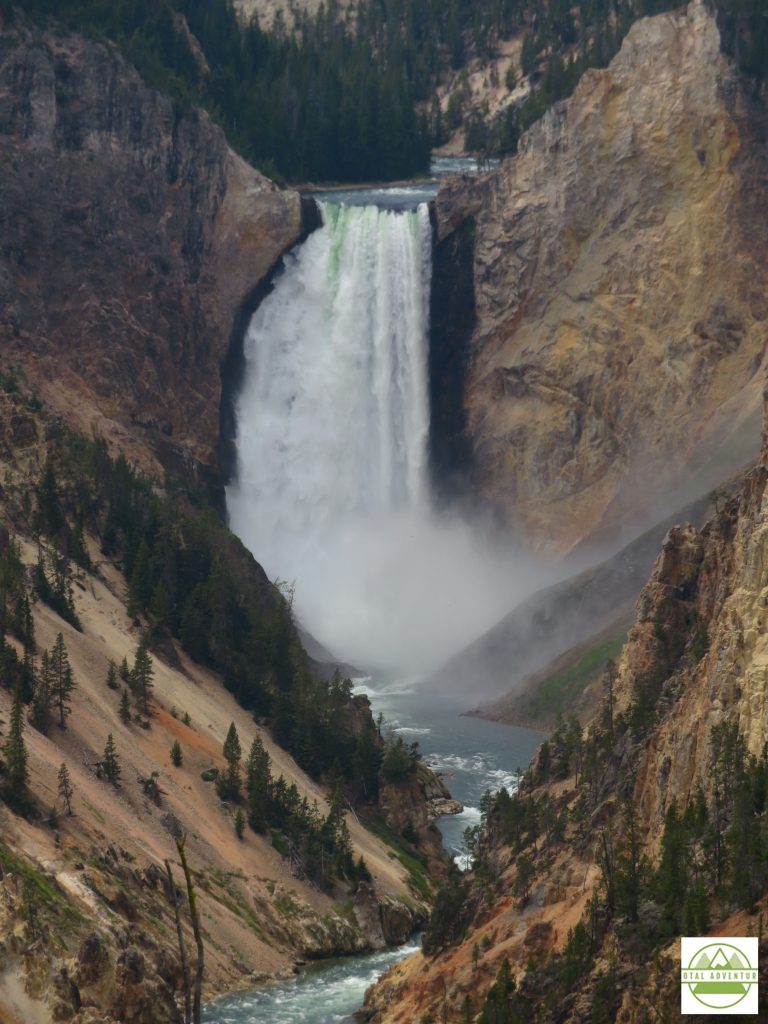 The falls look even more incredible in the video above. Be sure to watch it all.
After a day and a half in Yellowstone ( many people stay a week or more) it was time to head north into Montana. Passing Big Sky on a beautiful highway with a legal speed limit of 80 mph I arrived in Butte around sunset. I would stay there 2 nights, to explore the old mining city , to catch up on work ,do laundry and get the extremely dusty X2 washed.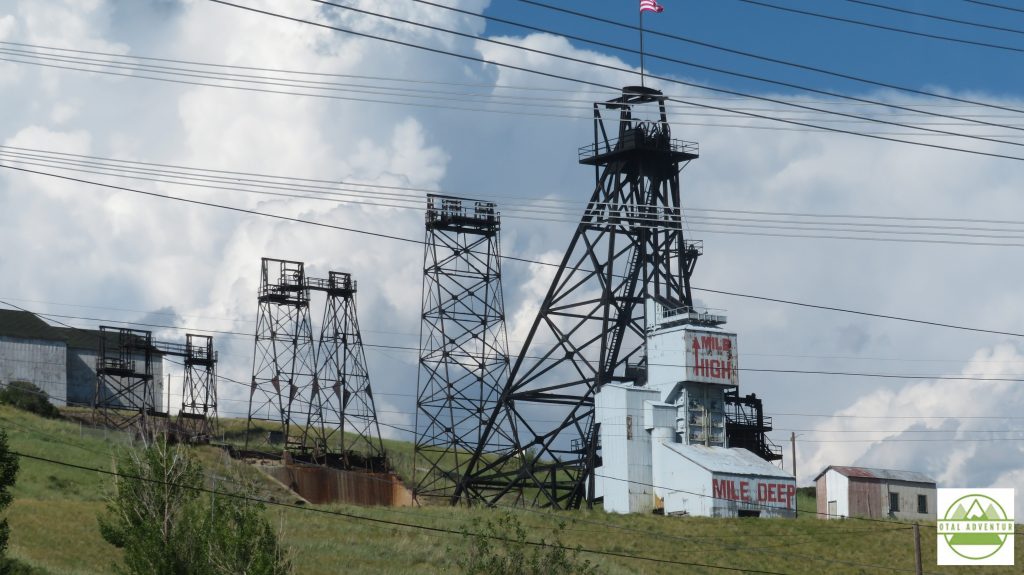 Gold Copper and silver were mined here. Butte was known as the "Richest Hill On Earth." Miners came from all over the world. Copper is still mined, but there's not much left. The old city is quiet but not quite abandoned.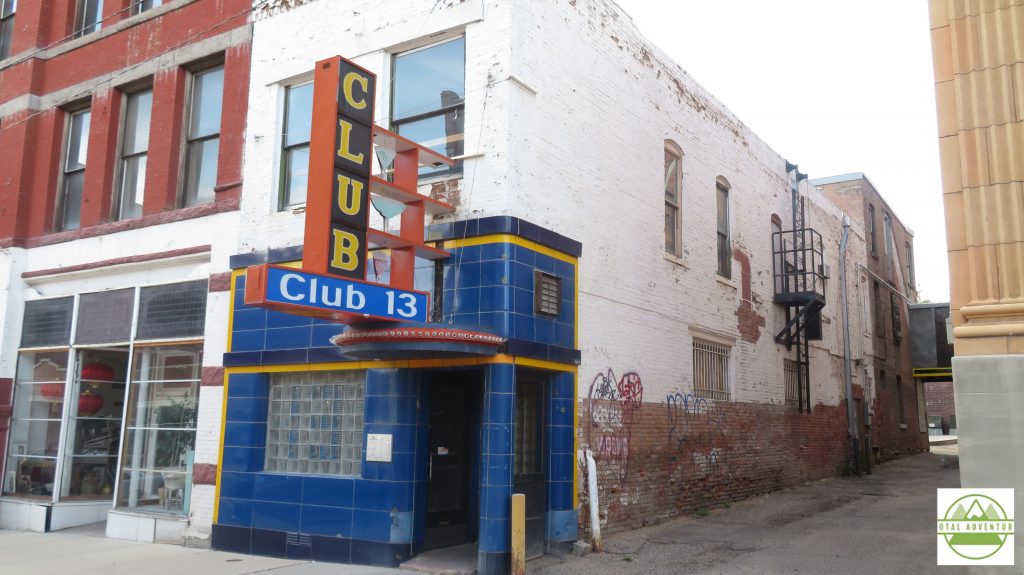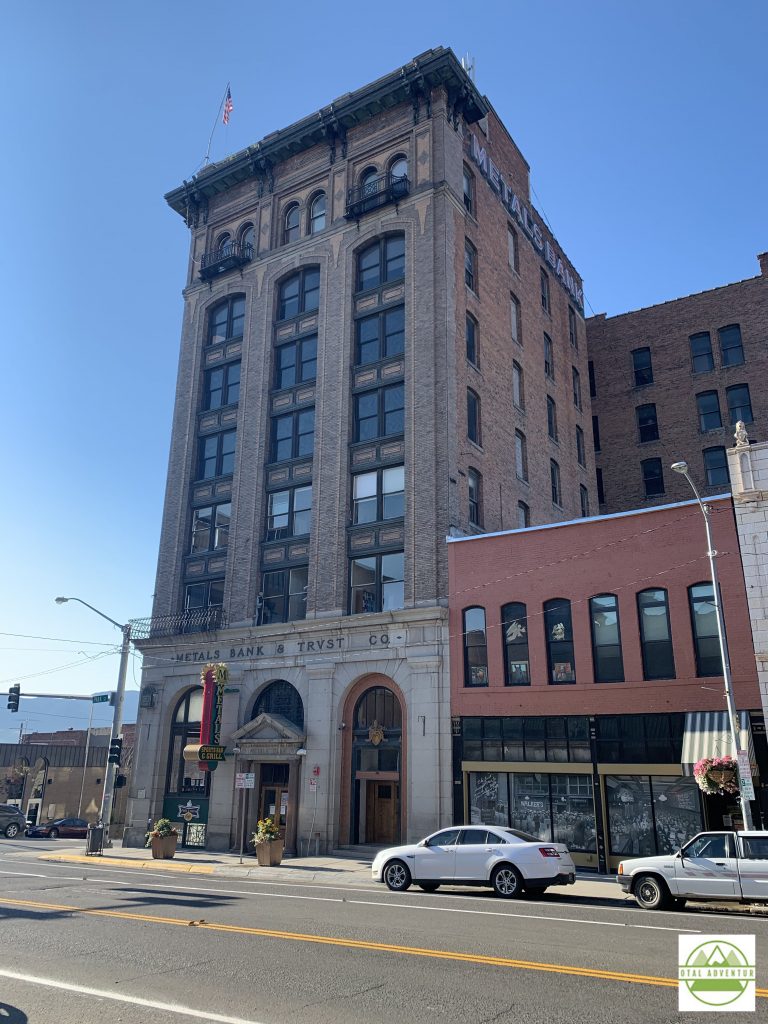 From Butte , a few more hours to the Northwest and I arrived in Whitefish ,gateway to Glacier National Park. Whitefish was full of California 'refugees",many who had arrived in private jets ,escaping mask and lockdown restrictions in their home state.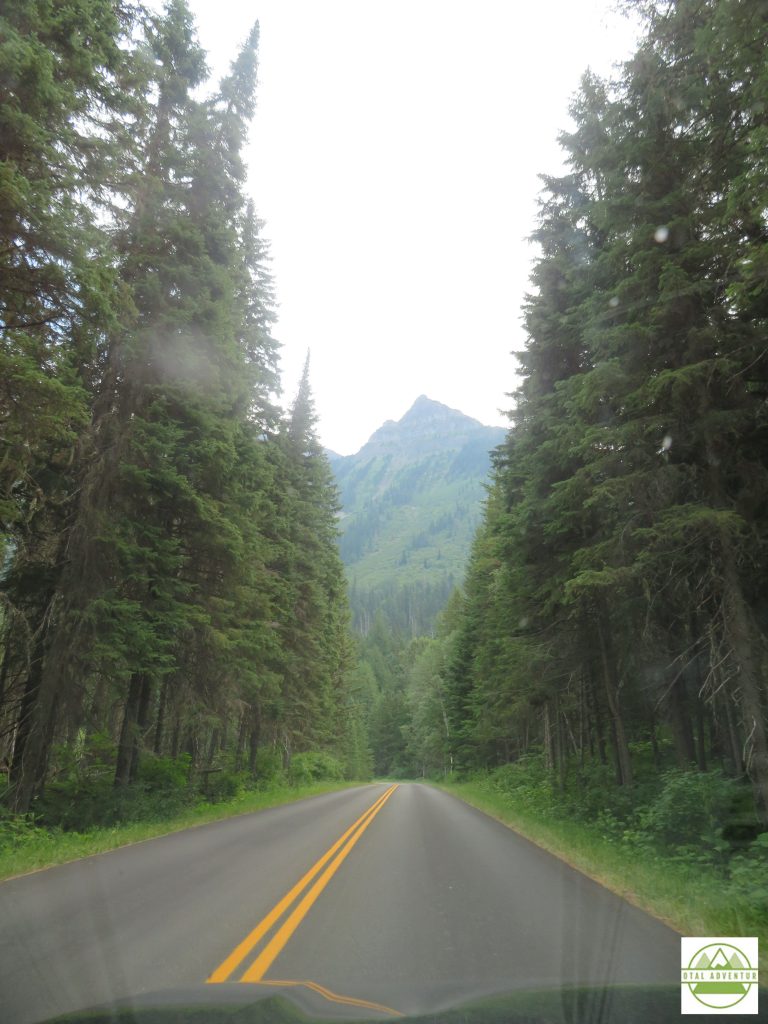 In Glacier , on the first day of August, I swam over a mile in 2 lakes and walked in the snow.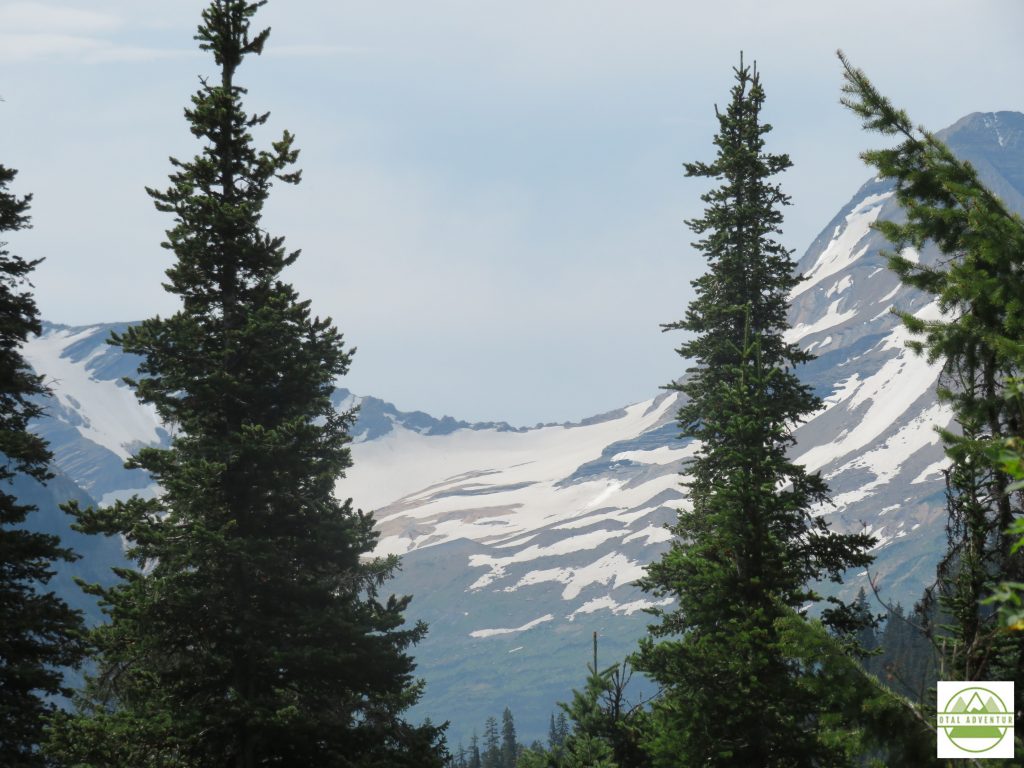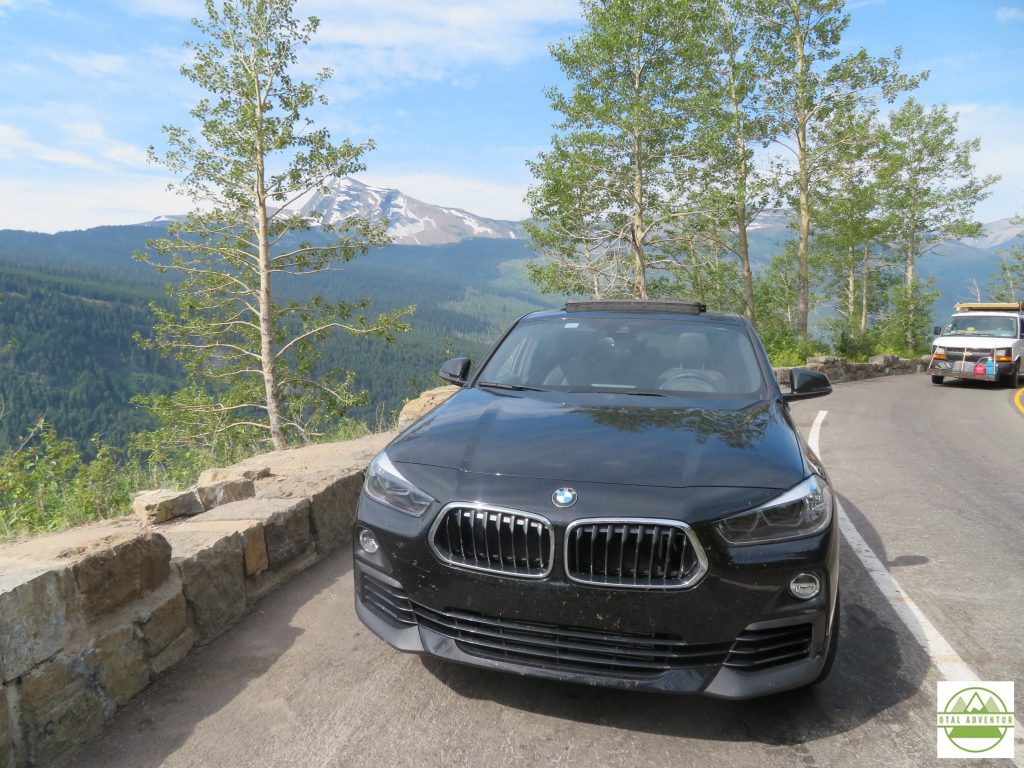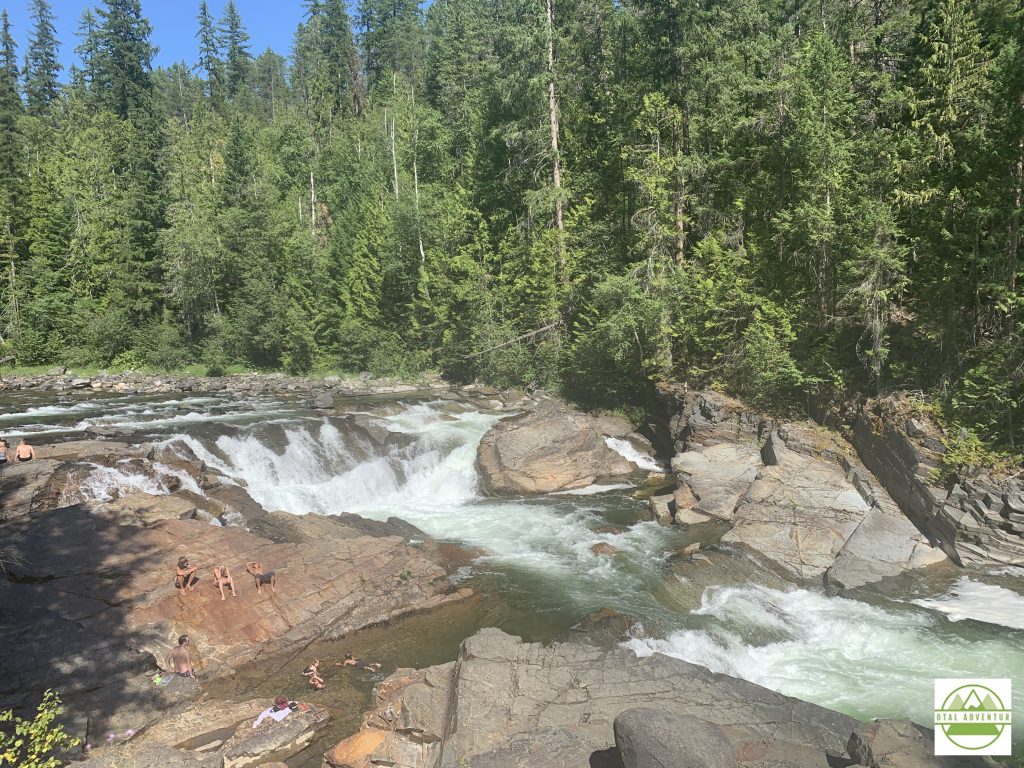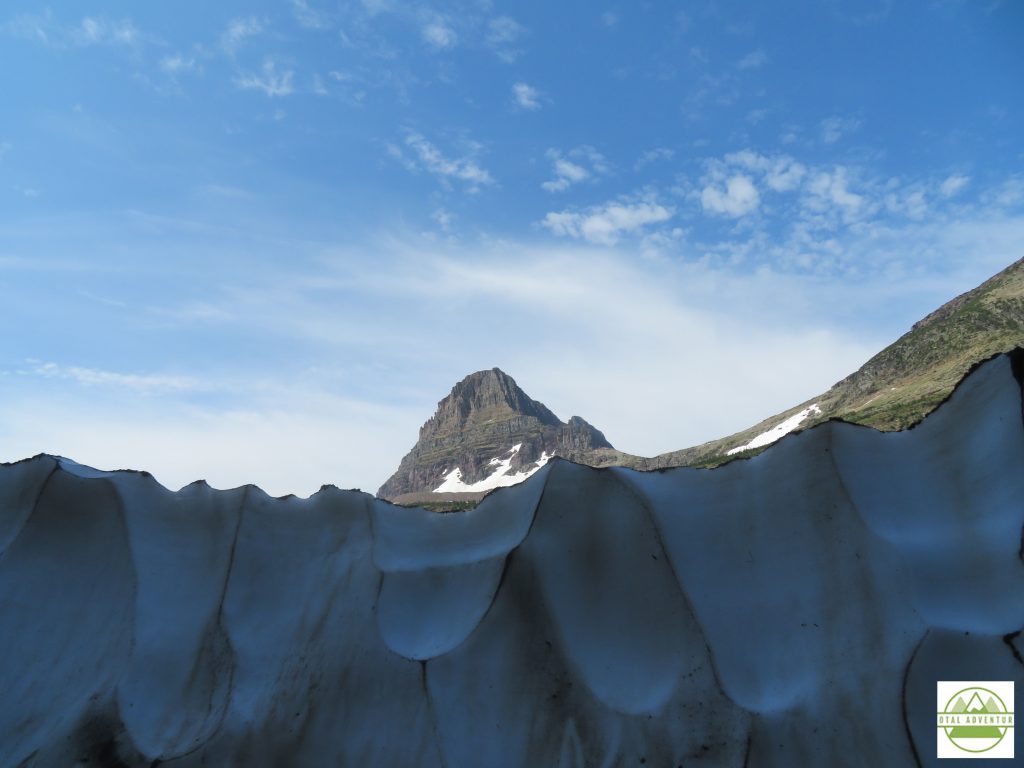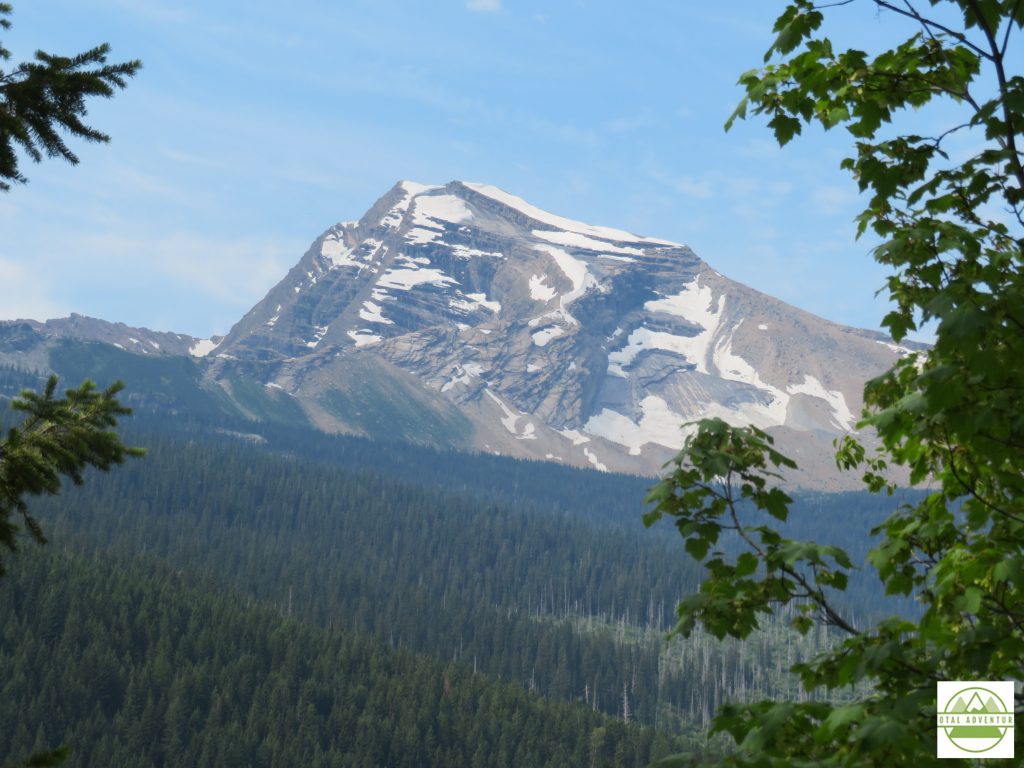 On the morning of August 2nd, I left Whitefish for a day of mostly dirt roads from Montana into Idaho. I missed my westward turn and would up at the Canadian border. When I originally thought of this cross country trip,years ago, I had always meant for it to include Canada. Winnipeg, Saskatoon, and Banff would have been on the itinerary. But in March 2020, the Canadian government had shut the borders to all but commercial traffic, due ,of course to disease spread.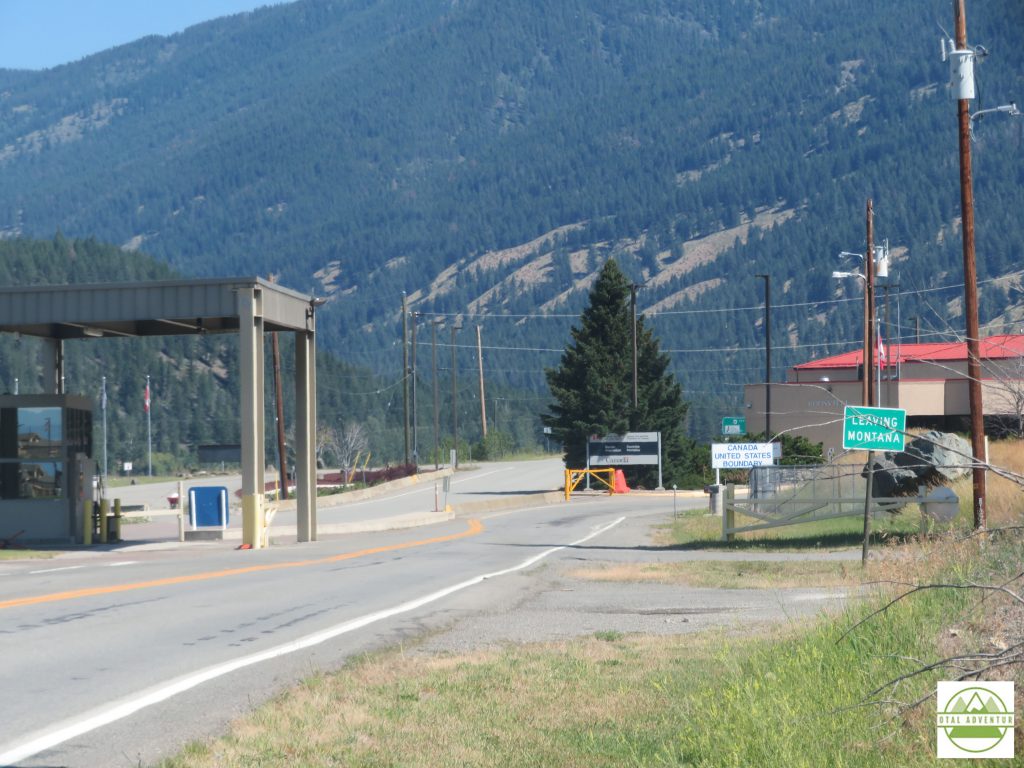 All I could do was look into this closed off , beautiful land – in this case the easternmost corner of British Columbia ,near Alberta. The next several hours was on windy isolated dirt roads – into the town of Yaak .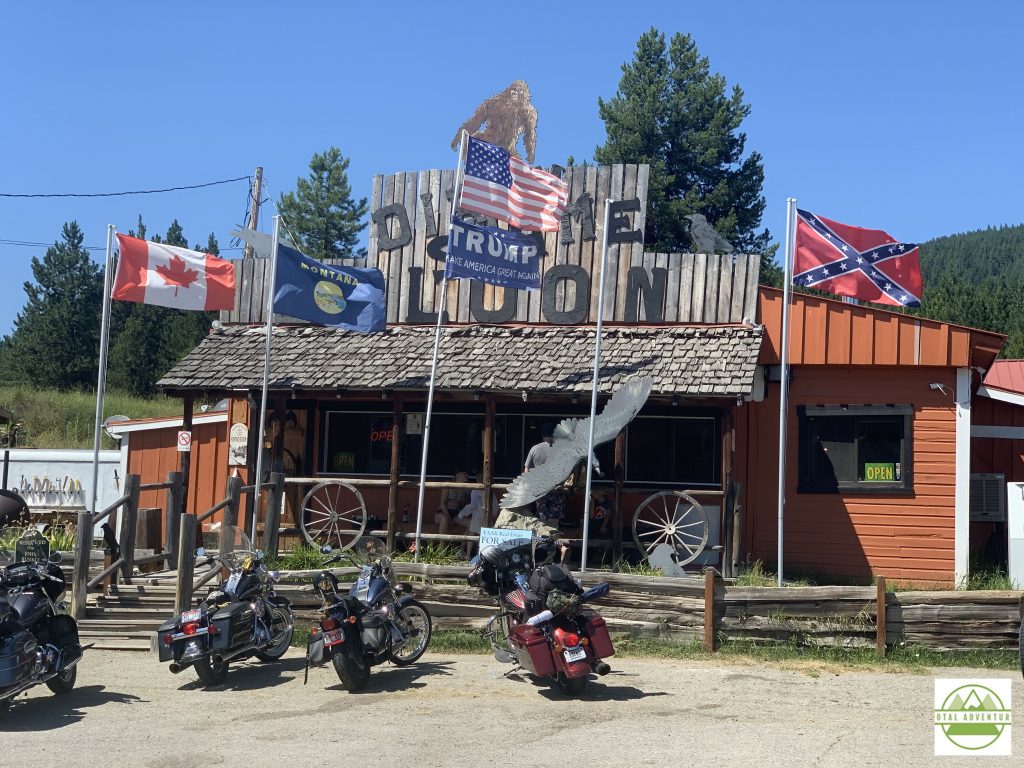 I walked inside the bar, which of course was all bikers . Had a friendly beer and they were amazed I was all the way from Miami. No photos were permitted, probably for very good reasons.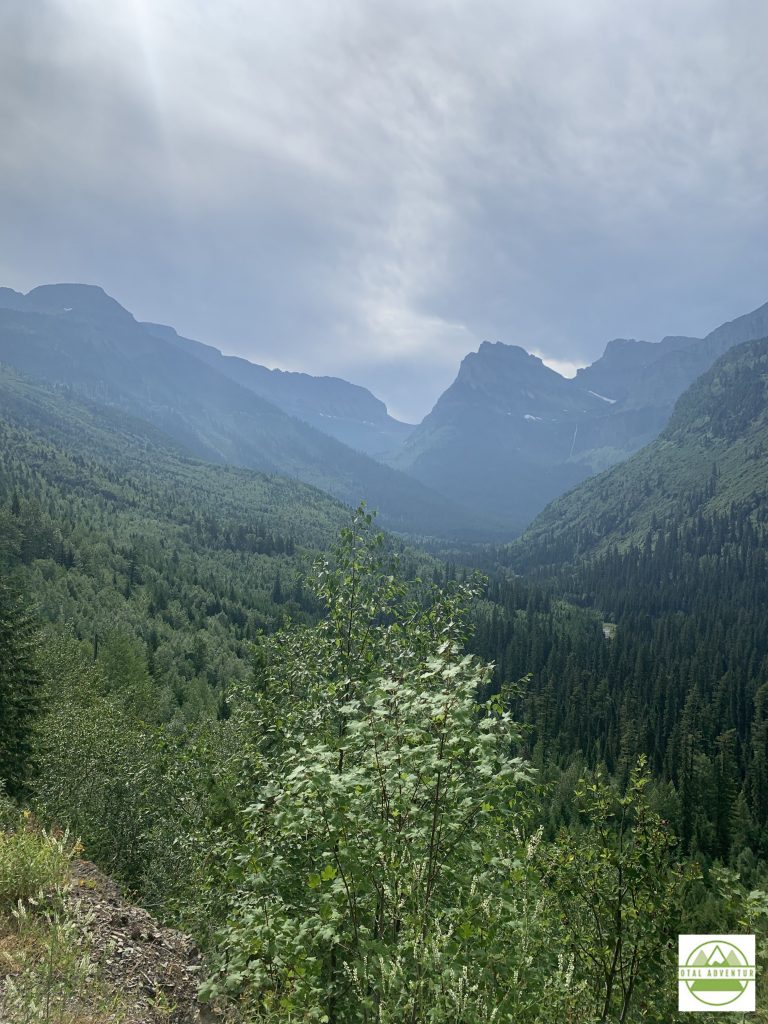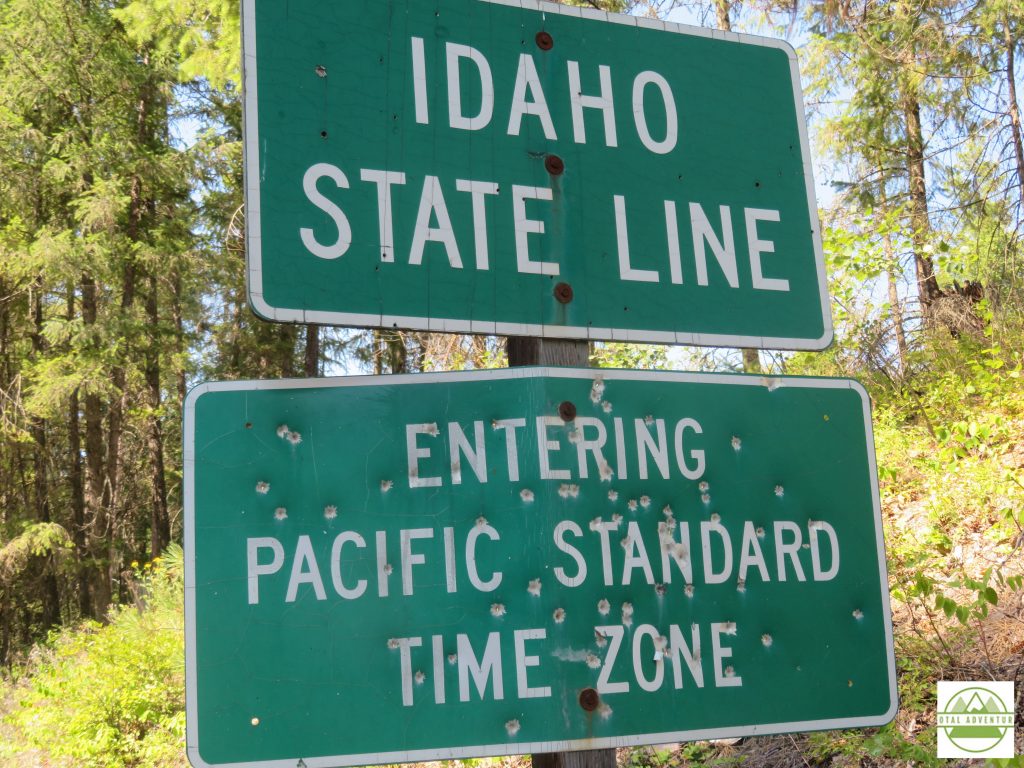 I spent the night in touristy Couer d'Alene, Idaho, another town where restaurants closed at 8 and I had to order pizza by 9 before that closed too. Changed clocks back for the last time. The next day – through Washington State, past Spokane – to Portland ,Oregon – almost completely cross country !
On August 3rd I drove 400 miles from Couer d'Alene Idaho to Portland, Oregon, transversing eastern Washington State ,then along the Columbia river as the desert emerges into green forest. Portland is home to my Son, his Fiancée and soon, my Grandson.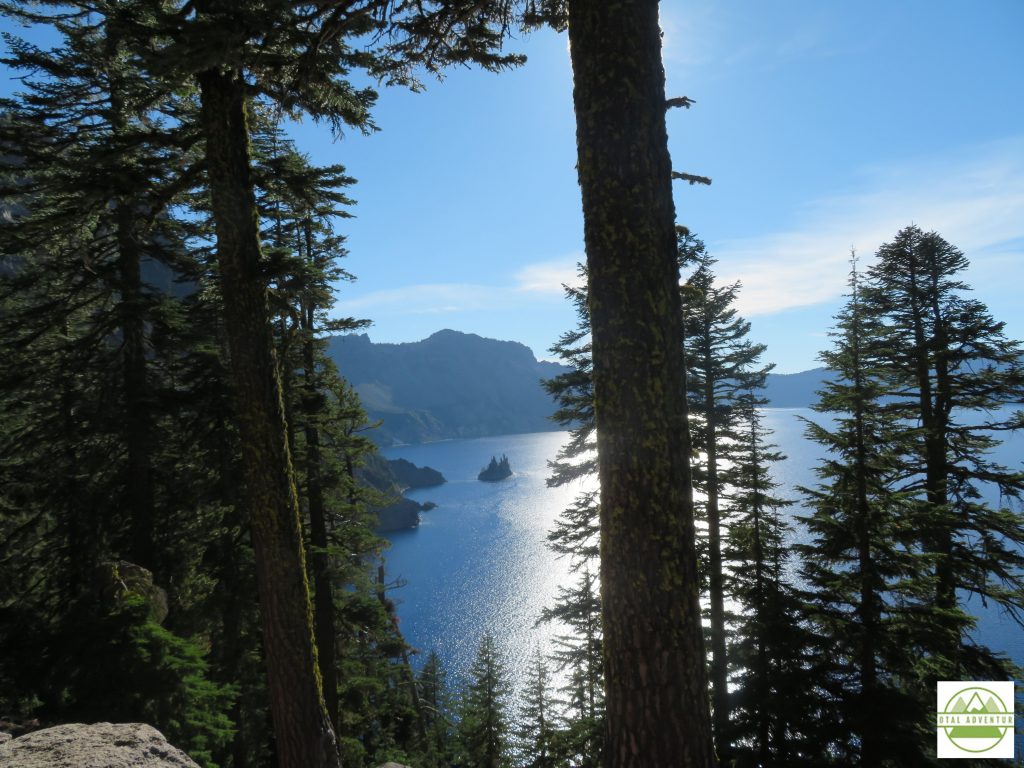 I stayed in beautiful downtown Portland in an AirBnb very close to my son's. The Rose City was on war footing as nightly street battles erupted between extreme left and extreme right factions along with police and federal agents.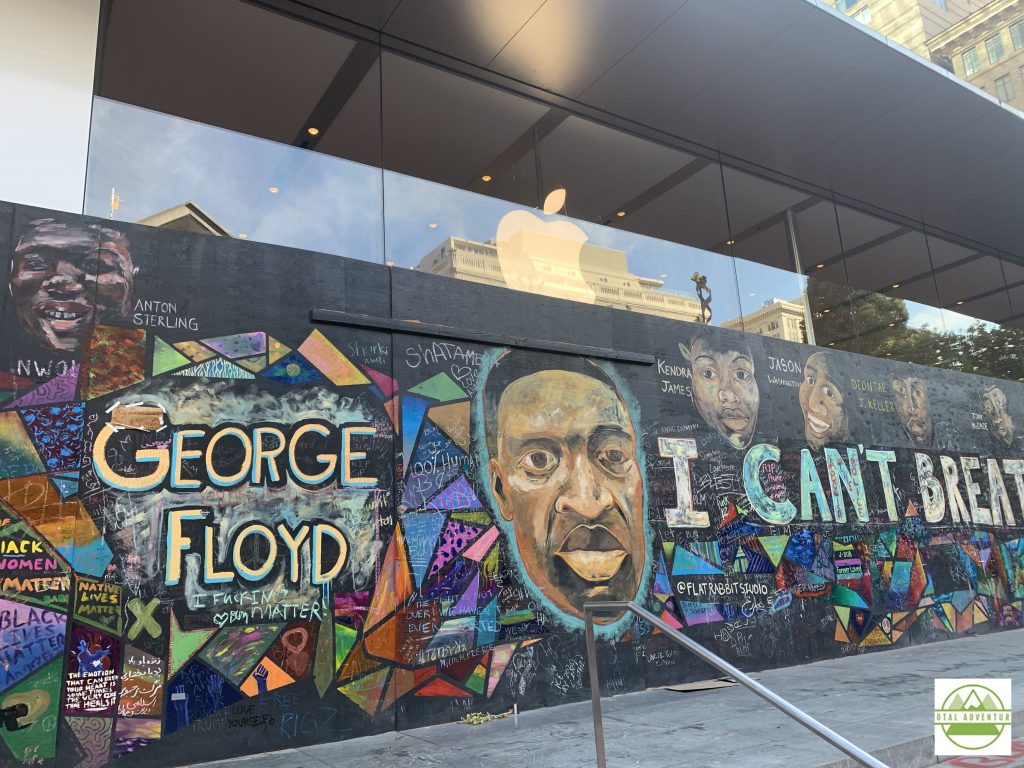 The Apple Store destroyed, with the senseless destruction uploaded via Apple devices. However Fox News dogwhistles on "Antifa " were largely to spread panic and give undercover law enforcement free rein . TotalAdventure does best to stay neutral in these extremist political times. We are about bringing the world together, not ripping it apart.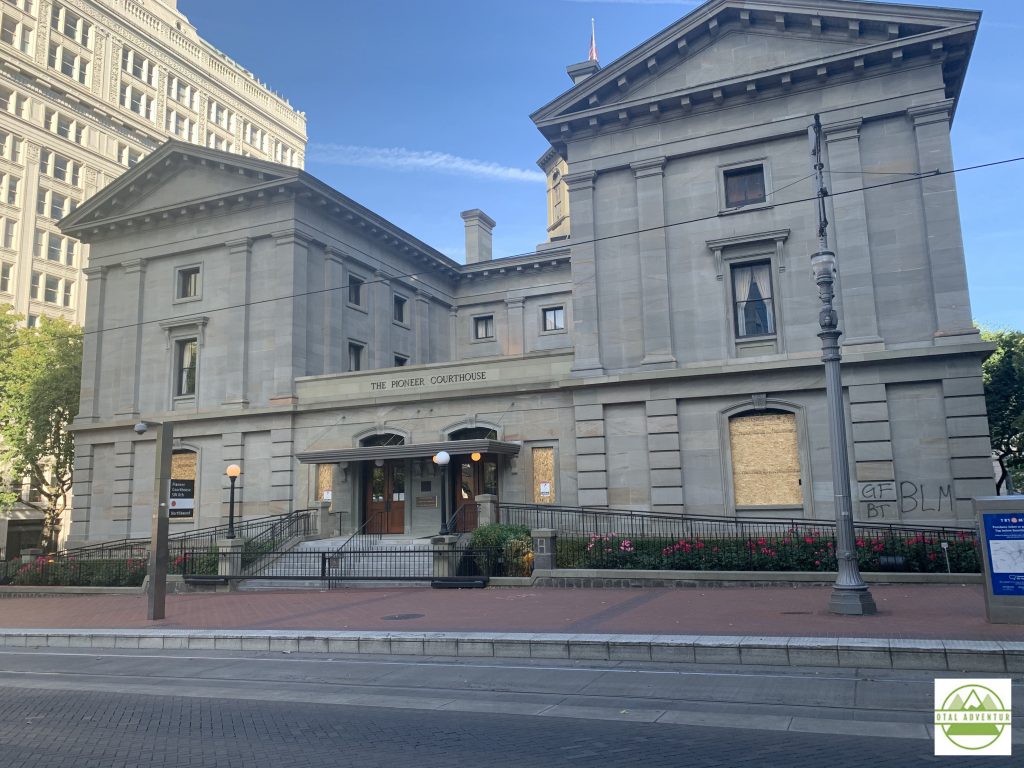 Burned and Bashed – The Federal Courthouse.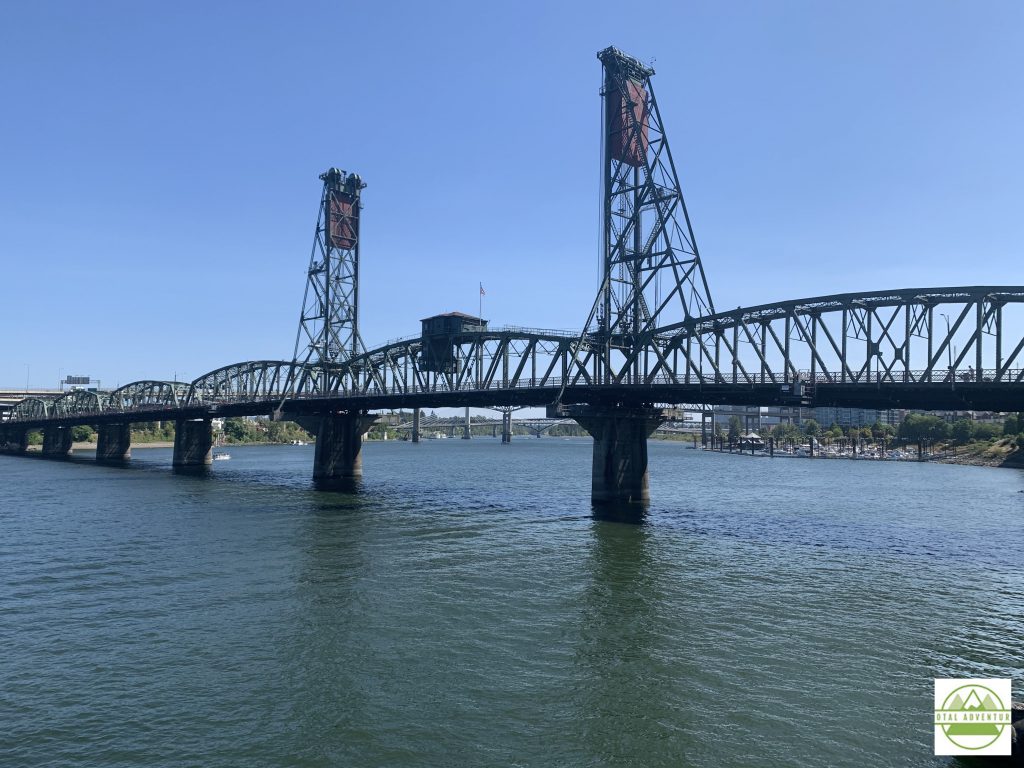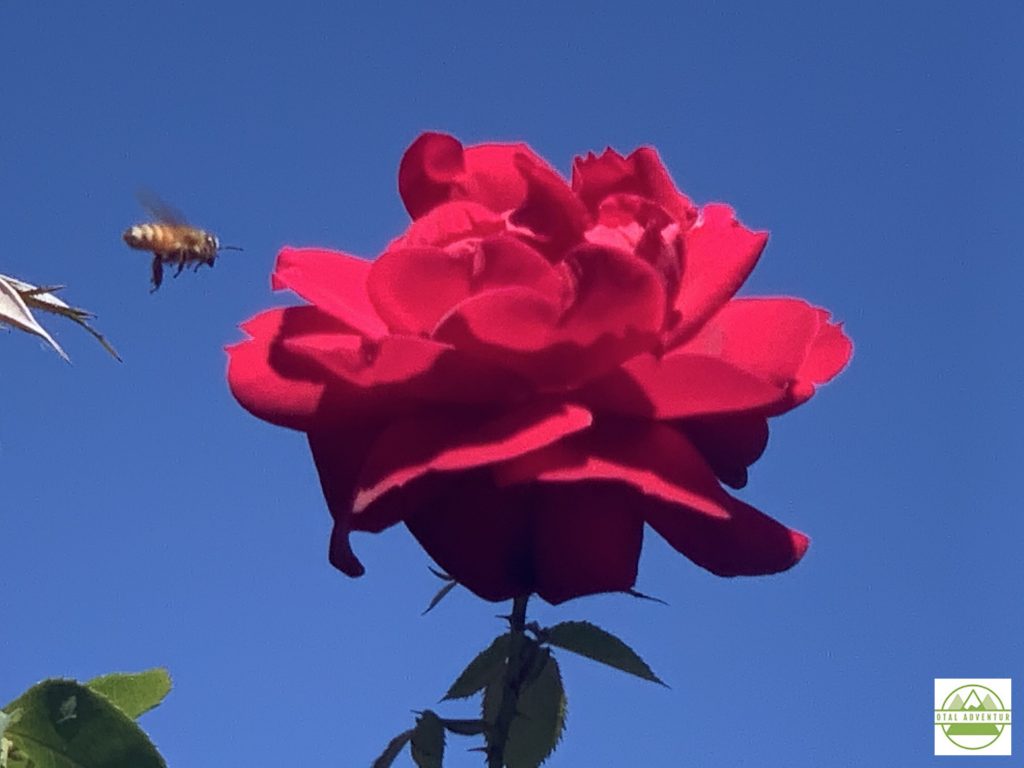 In a three week break from the road ( TotalAdventure and family business) we managed to take beautiful trips within the state.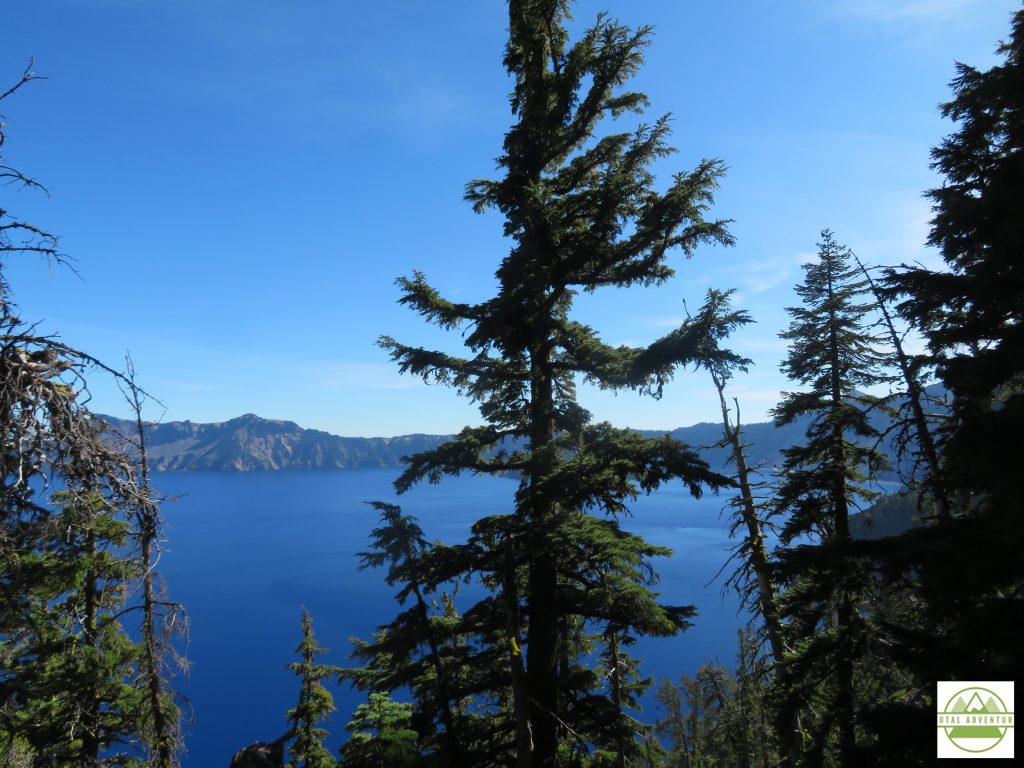 Crater Lake was created in one day 7000 years ago when the mountain blew its' top. Thousands of years of precipitation, mainly melted snow, have filled the crater with water almost 2000 feet deep. There is one swimming area, reachable by a path that descends 800 feet from the rim.. . See the video where we jump off a 35 foot cliff.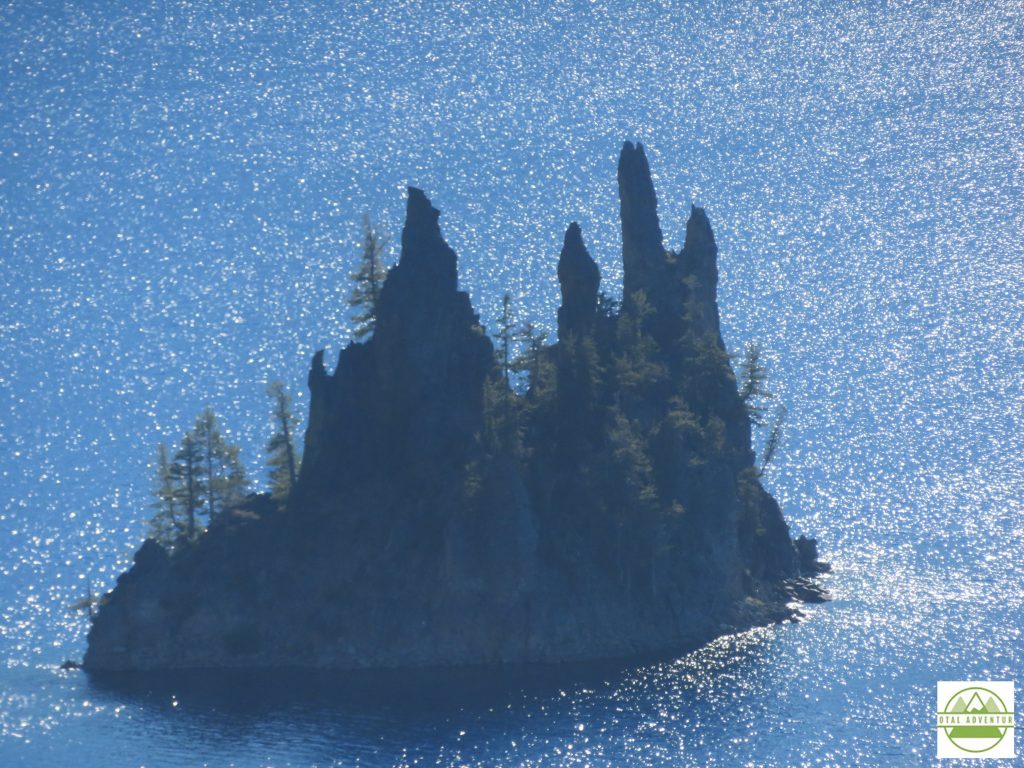 Portland is two hours from the Pacific Ocean. The X2 had finally made it coast to coast !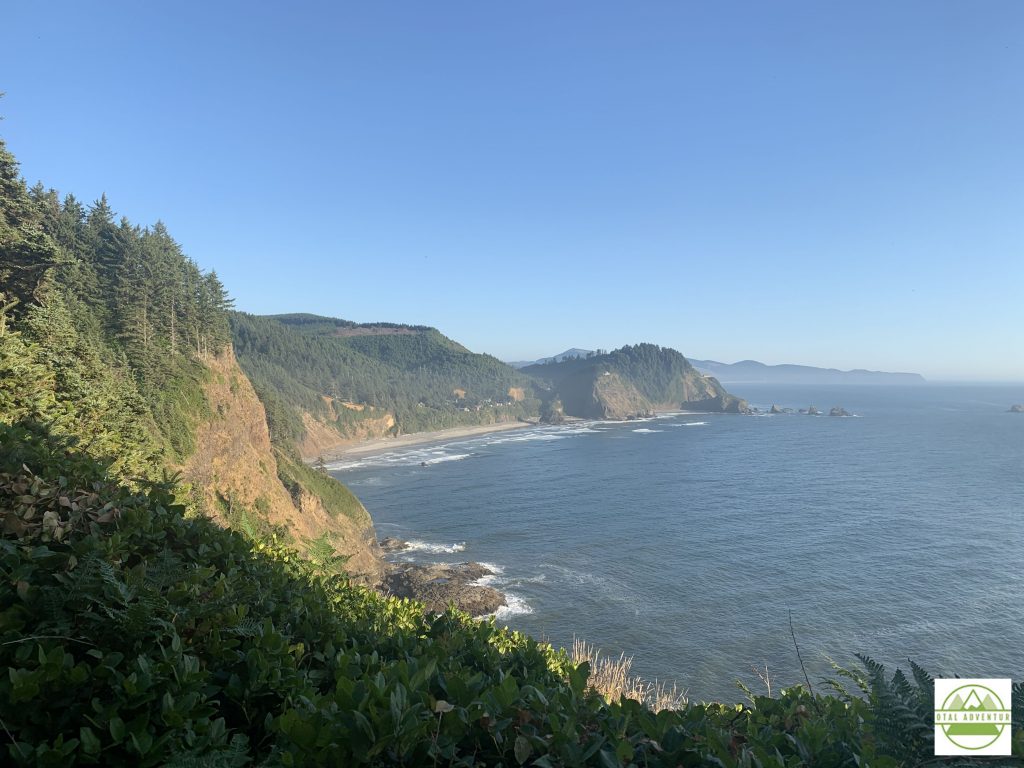 In Portland it was 96 degrees, in Tillamook the air was 74 and the ocean ,an icy low 50s. If TotalAdventure is unable to swim, that means the water is only swimmable in a wetsuit.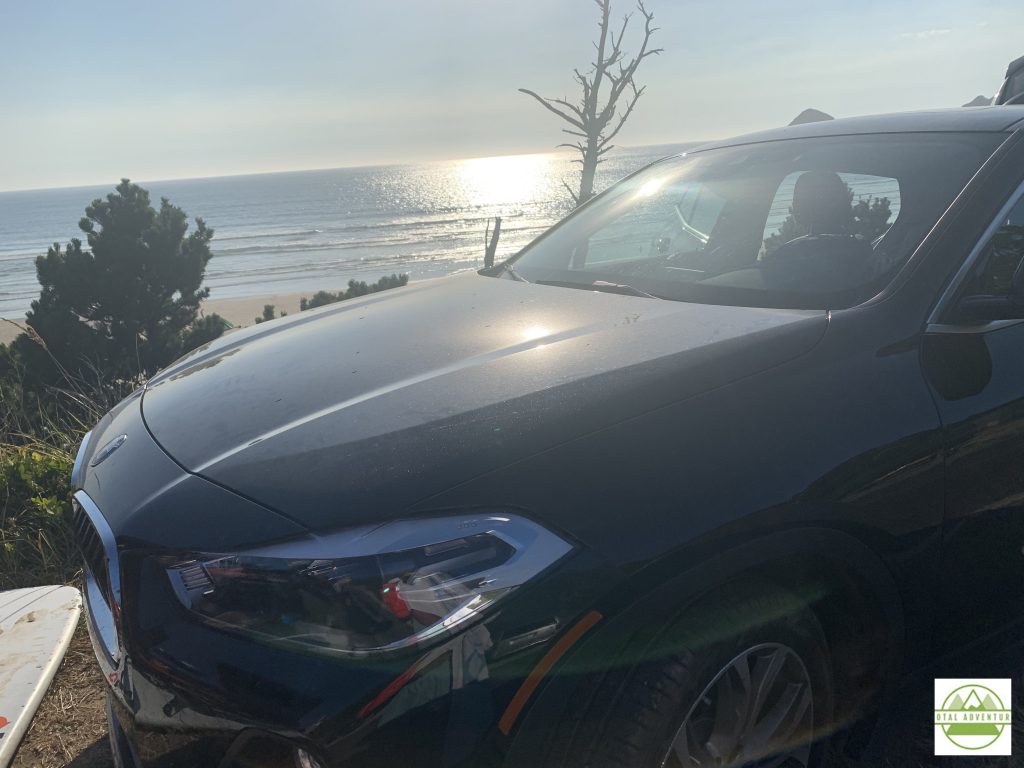 In Montana the X2 had reached 10000 miles, at the tender age of 3 months on the road. In Portland BMW performed the first free maintenance and took care of a few very minor repairs, as well changing oil.
On August 19th, it was time to explore California !
On Thursday August 20th, after lunch with my son and future daughter in law, I left Portland Oregon and headed south on the the I-5 ,then US 101 before arriving in California's northernmost town, Crescent City for the evening.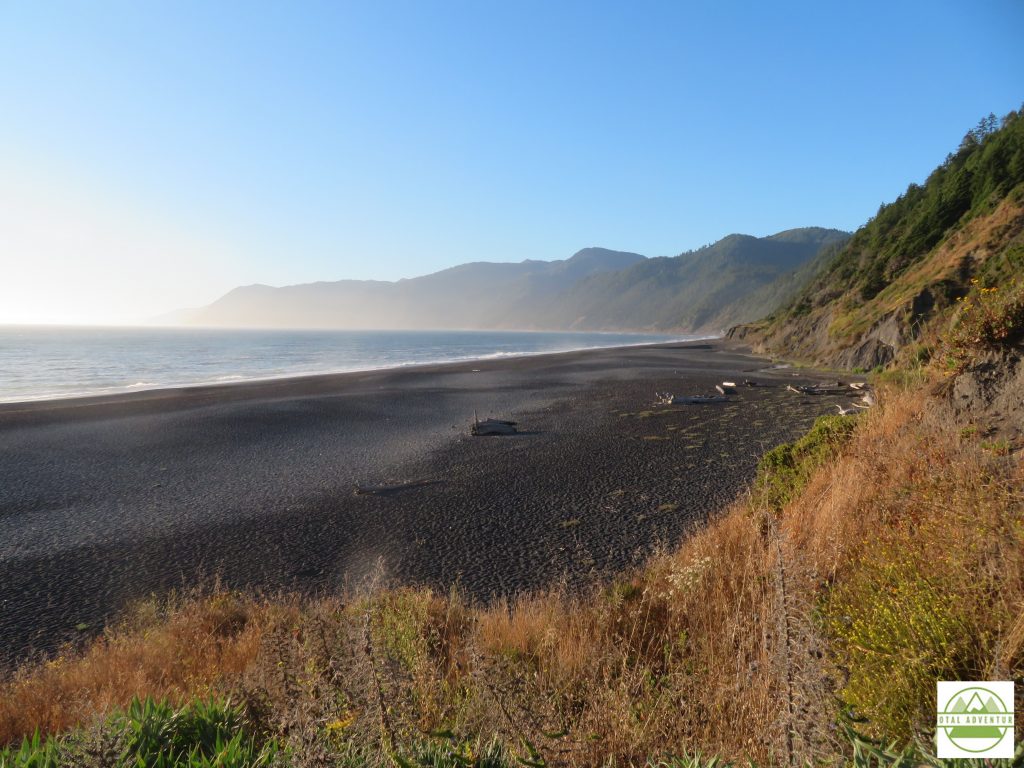 Crescent City is a big fishing port . The water is slightly warmer than nearby Oregon, in the high 50s, so I was able to swim. I had had a delicious seafood soup breakfast before heading to Humboldt County.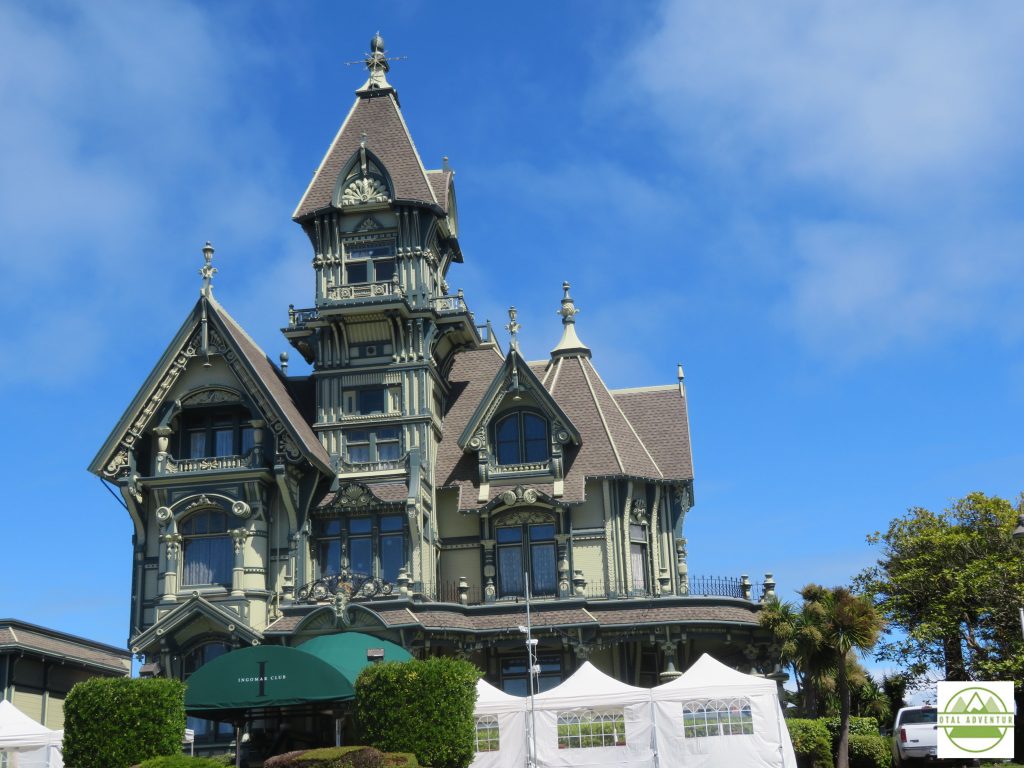 Eureka, the county seat, is a funky old town reminiscent of 1960s San Francisco. Most Californians have never visited Humboldt , one of the most remote end unspoiled coastlines in the Lower 48.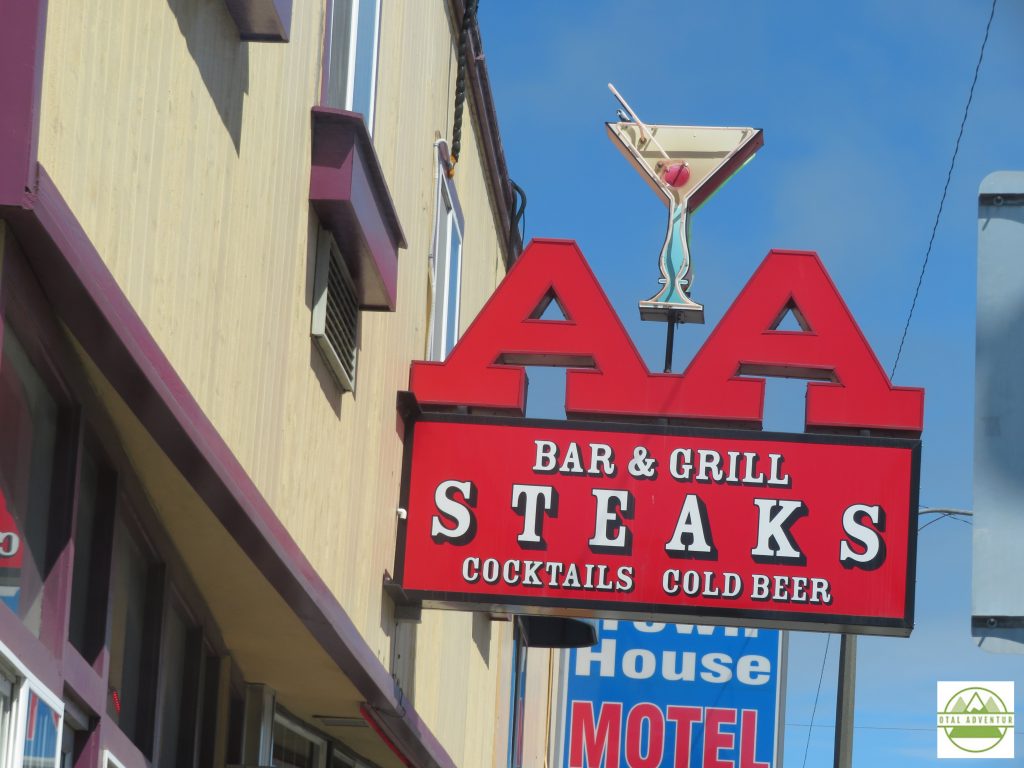 I was privileged to spend a night in Shelter Cove, an isolated community at the end of a long and windy road that raises and lowers up to 3000 feet before arriving at sea level.It's very hard to find a room there.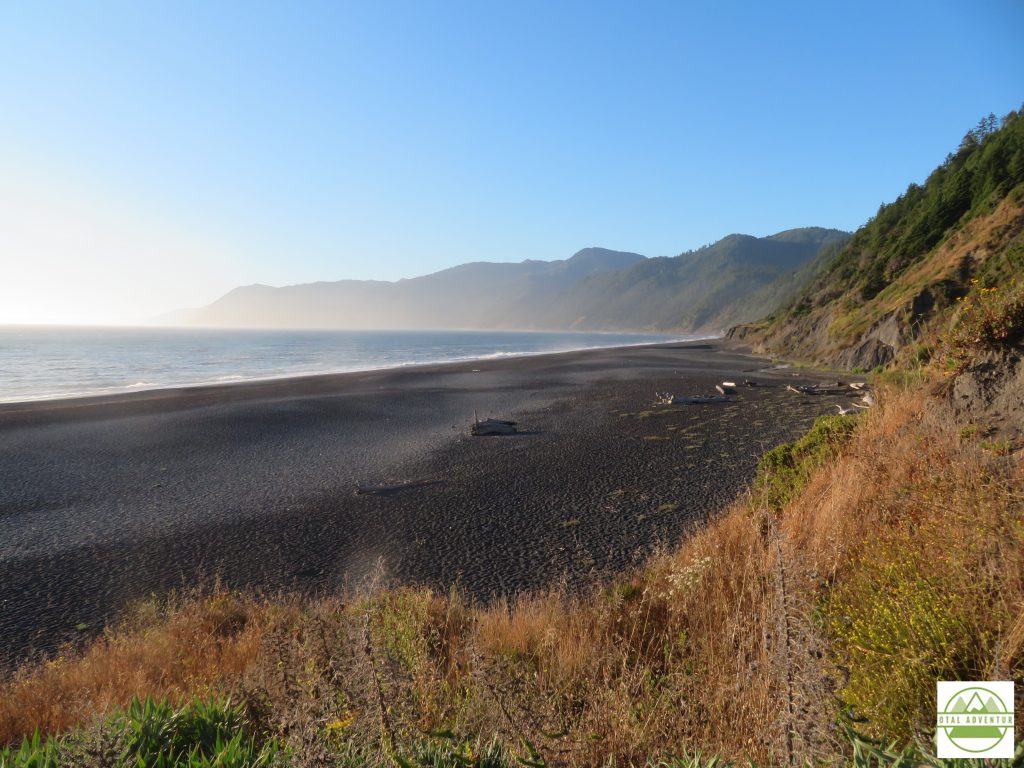 Incredible black sand beaches with very dangerous surf. The Cove of Shelter Cove is where all water activity takes place. Please see the video at the top of the page. The summer weather is pleasant, about 70 and sunny in the afternoons, but the winter can bring up to 100 inches of rain from December to March.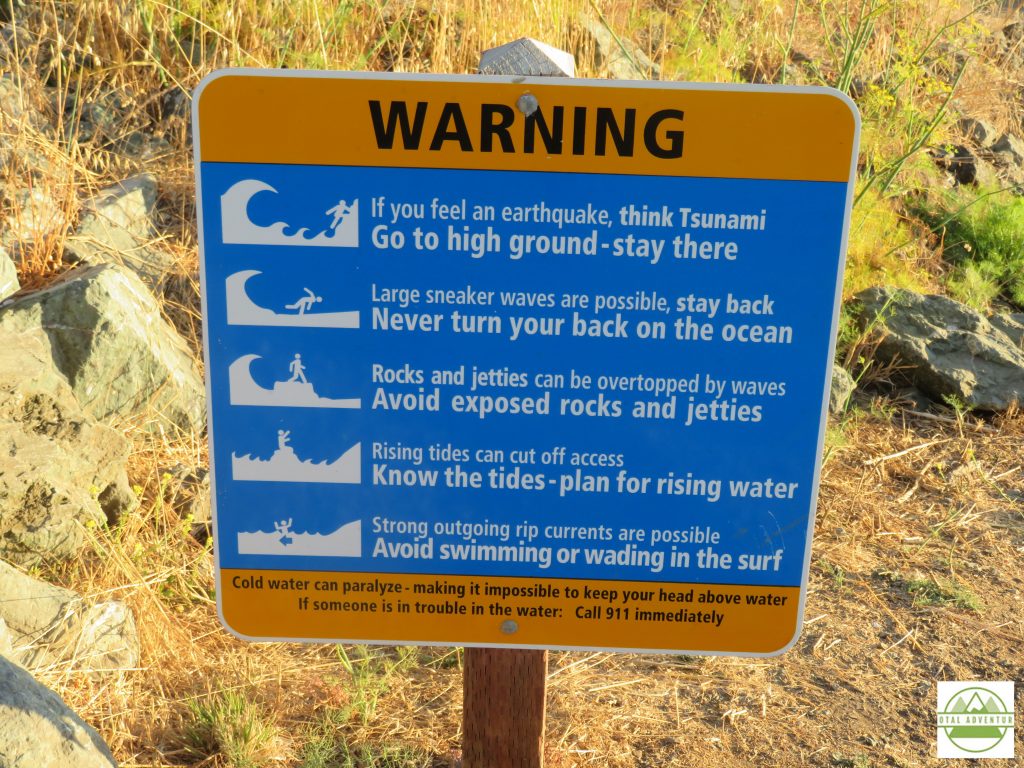 Northern Humboldt is home to huge legal marijuana farms supplying the California marketplace. One can smell it while driving by the tents used for growing and drying.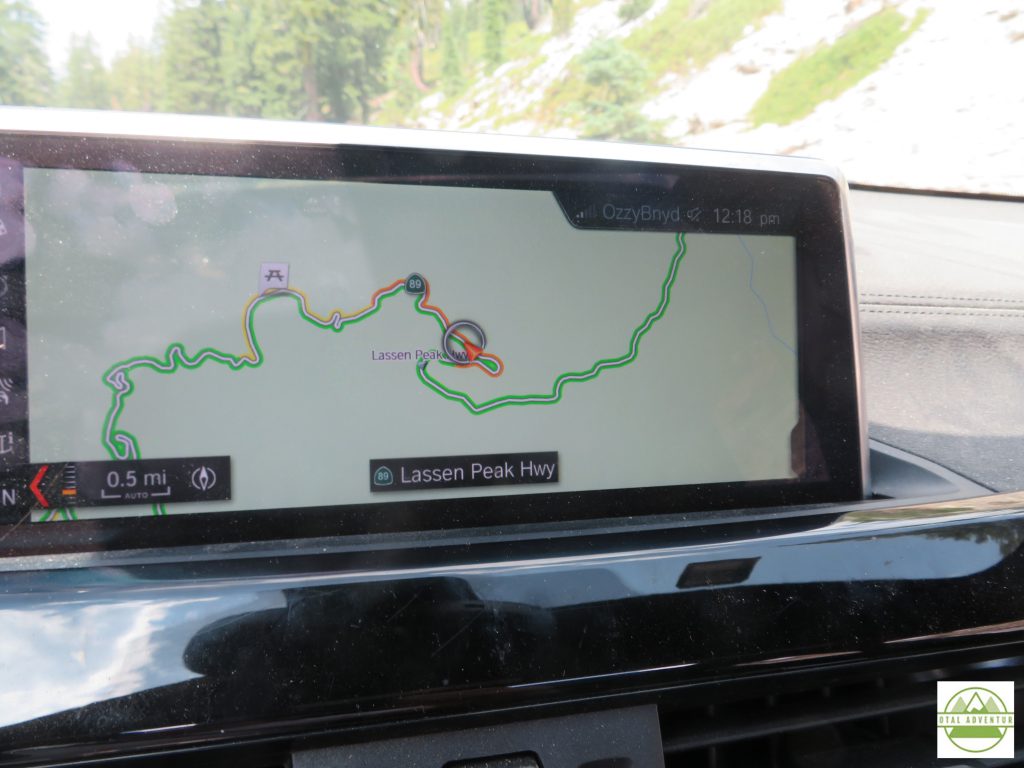 After Humboldt it was off to volcanic Lassen National Park. See the video. Night was spent in Reno Nevada – not in the COVID restricted casino but in a huge luxurious suite at $ 90 a night.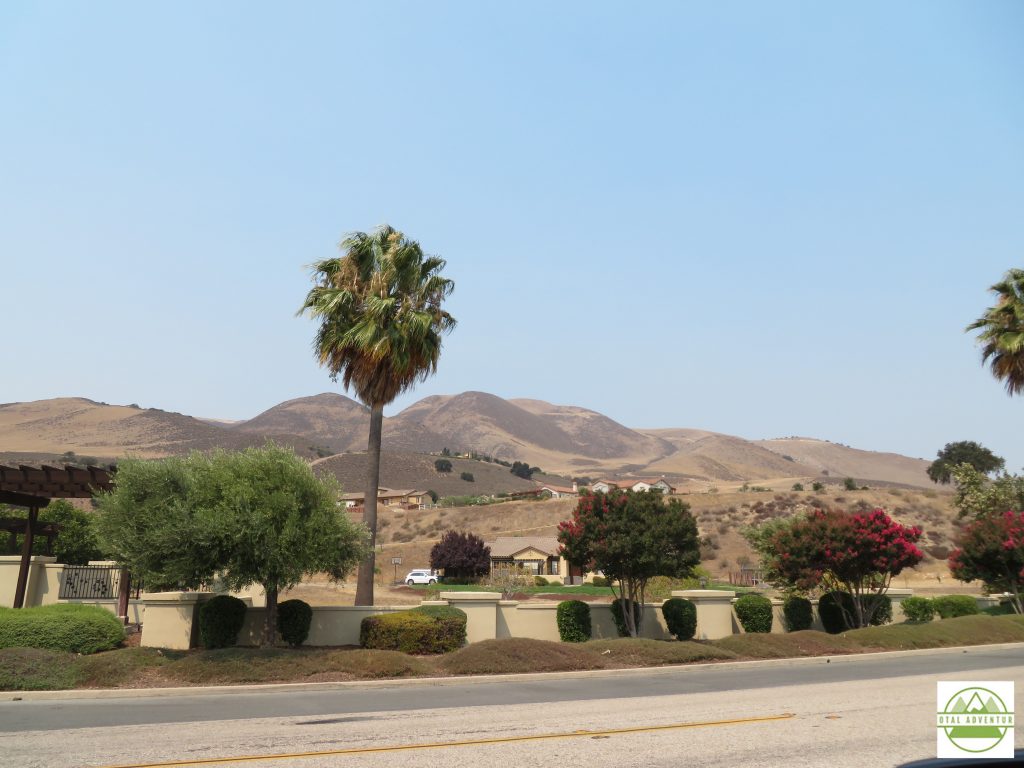 2 nights in Tahoe, 2 nights in cold smoky San Francisco and a night in Carmel are all highlighted in the video. The plan was to drive down Big Sur, but again ,closed because of massive fires. I wound up at the farm home of a friend in Ojai. Finally was getting towards Southern California.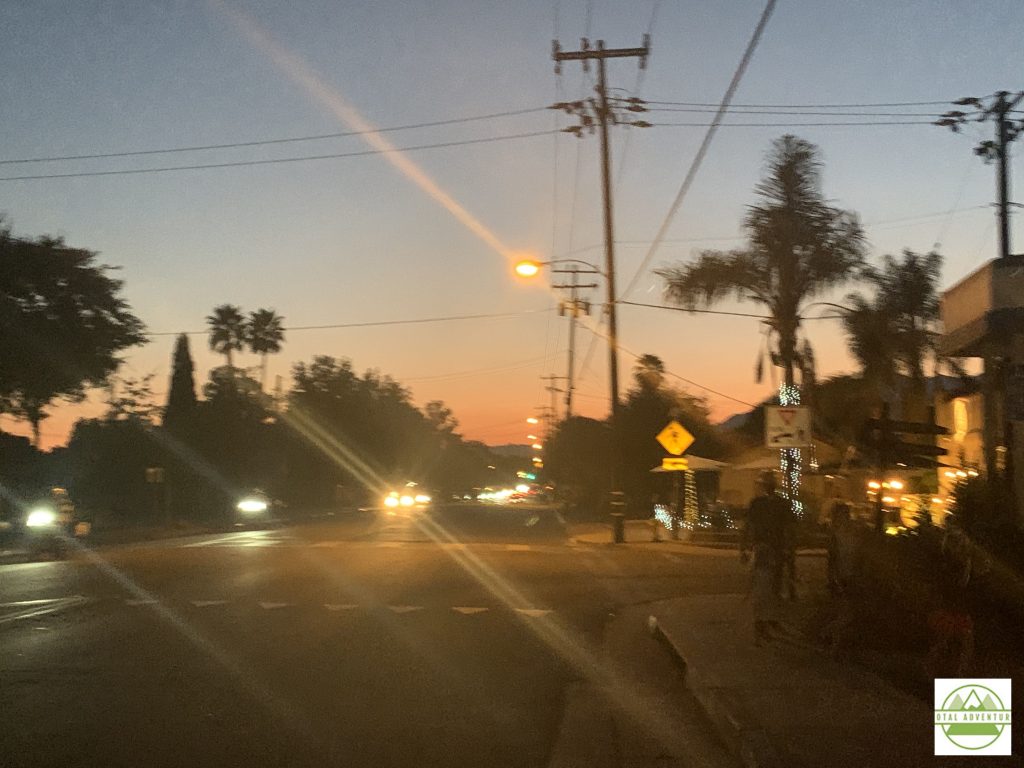 TotalAdventure has always been interested in living part time in Los Angeles. A week in an AirBnb as I did in Santa Monica this time, and last year, a week in Beverly Hills.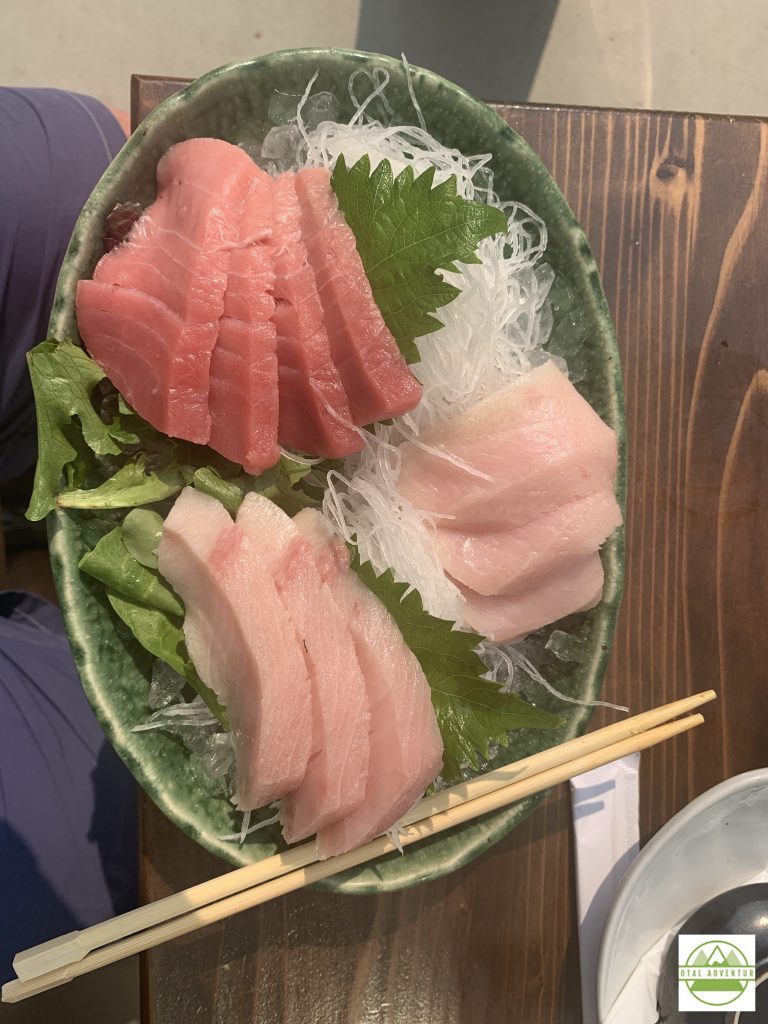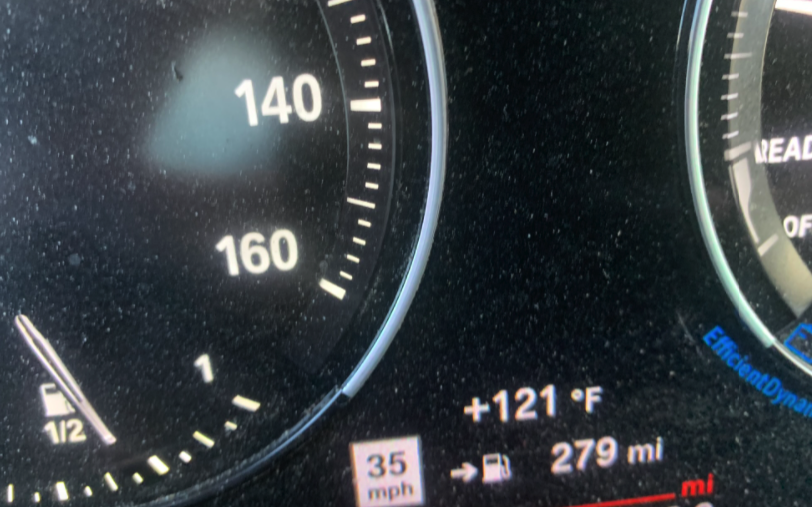 Although Santa Monica stayed cool, never going over 90, Las Angeles County experienced its' hottest day in history on September 6th. We drove to Van Nuys to experience it – 121 degrees ! Also the hottest temperature ever recorded west of any mountain range in California.
On September 10th – it was time to head back to the East.
On the morning of September 10th, I awoke for an early morning dip in the Pacific before heading Eastbound the the Atlantic. Pulling out of my AirBnb Santa Monica garage I was soon eastbound on the 10 and then north on 15 to Las Vegas. Most of this TransContinental Adventure has been off interstates, but they will be used into Utah and again in Texas, Oklahoma and Florida.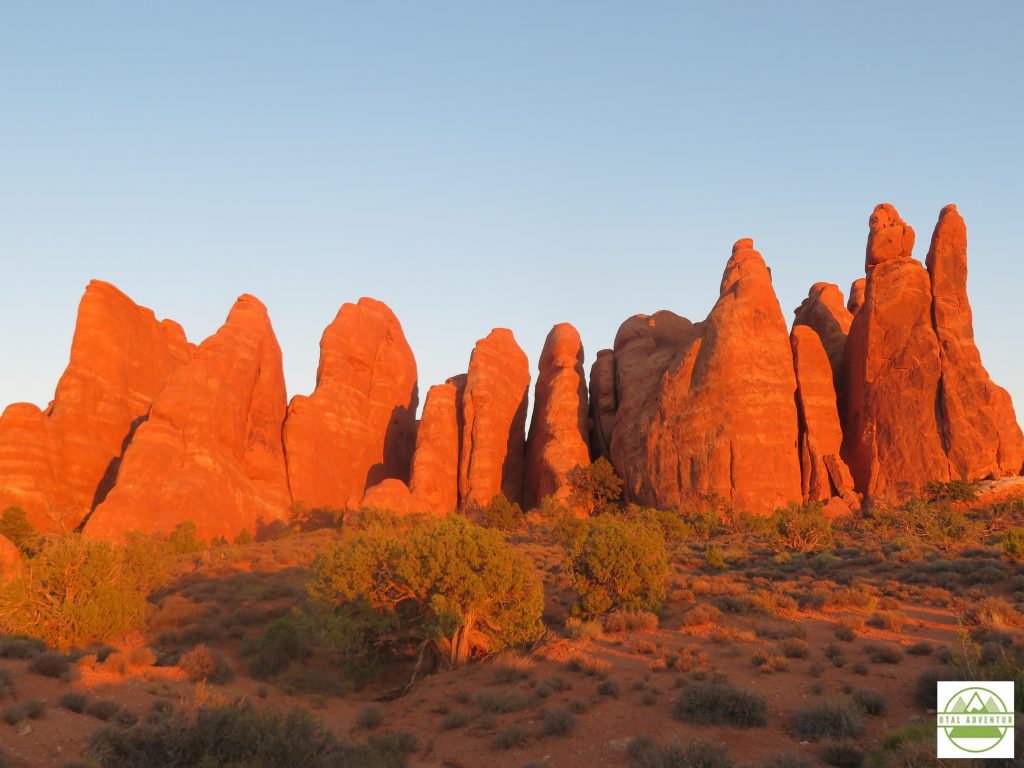 Fires raged in the San Gabriel Mountains to the north, sending thick smoke down to I-10. Some of the smoke from all the California and Oregon fires spread all the way to the East Coast ,dimming sunrises in New Jersey. This southern smoke band would follow me. I managed to always be a day ahead of it, until Colorado where I changed my itinerary because of it.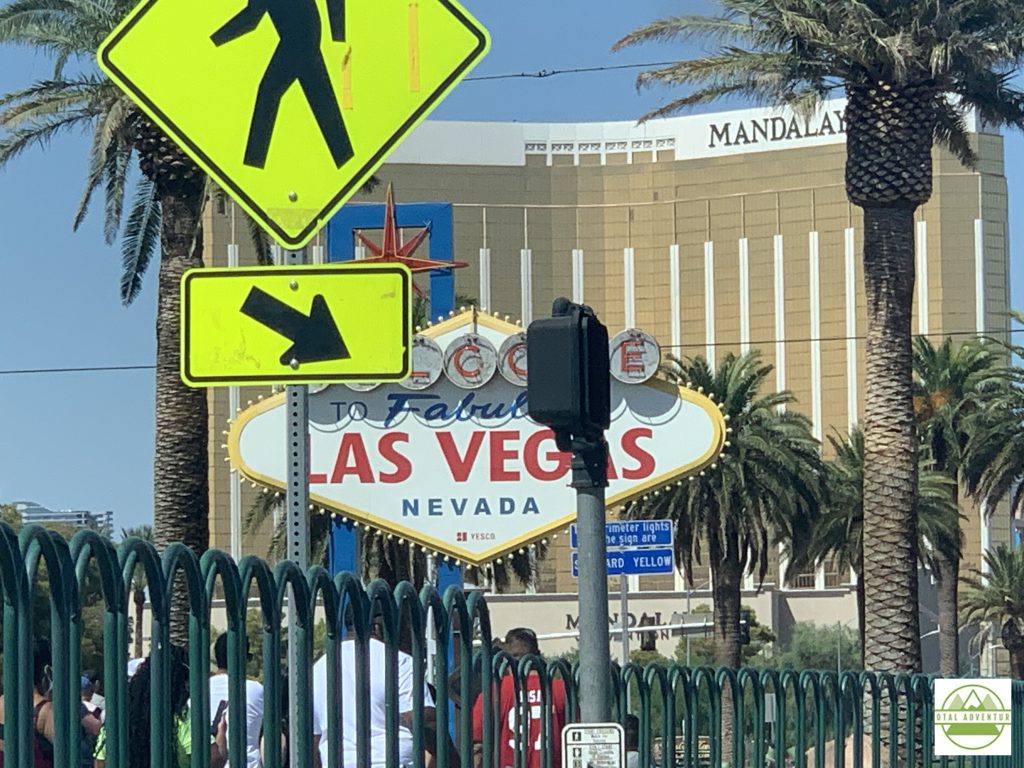 Normally I would spend a night in Las Vegas, but the wide open fun loving town is a bit clamped down for the moment due to COVID. In the video you can experience a very quick trip up the Strip. I did stop for some video poker at an empty slot hall in Mesquite, Nevada and walked out $ 30 richer. From there it was about 40 miles across extreme Northwest Arizona to St.George Utah where I would spend the night. Changed from Pacific to Mountain Time.

The next morning I was up with the sun and off to Zion National Park. It was an introduction to the the incredible Utah geology. On the way I visited Hilldale, on the Arizona border. Hilldale is the town known for the highest number of polygamous families adhering to the original Book of Mormon. I saw groups of wives out shopping together dressed in 1800s style farm dresses and driving pickups.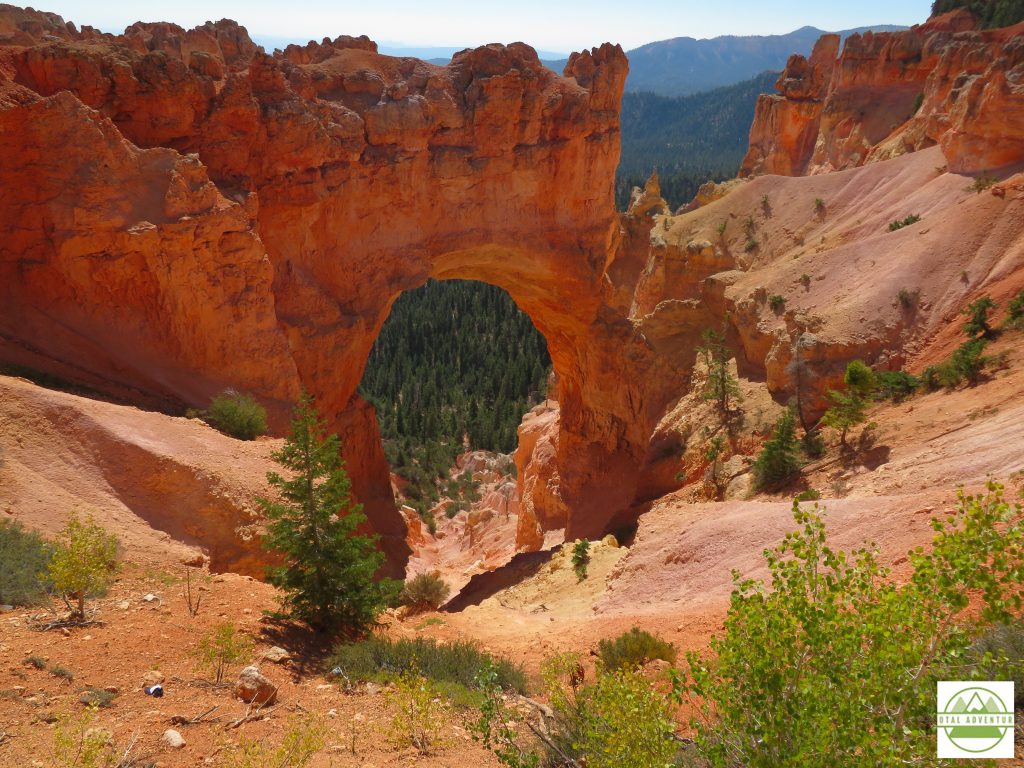 Bryce Canyon National Park was the next stop. Now the temperature changed drastically according to elevation. St.George had been expecting a high of 100 degrees and this evening near Bryce the temperature slipped to 32 – I was glad to have a gas fireplace in my cabin for the night.
In the morning I continued through Bryce and then headed Northeast to Teasdale where I would explore Capitol Reef National Park with an old childhood friend I grew up with in Germany. We took a 6 mile hike up a canyon.You can see all the national parks in the video at the top of the page.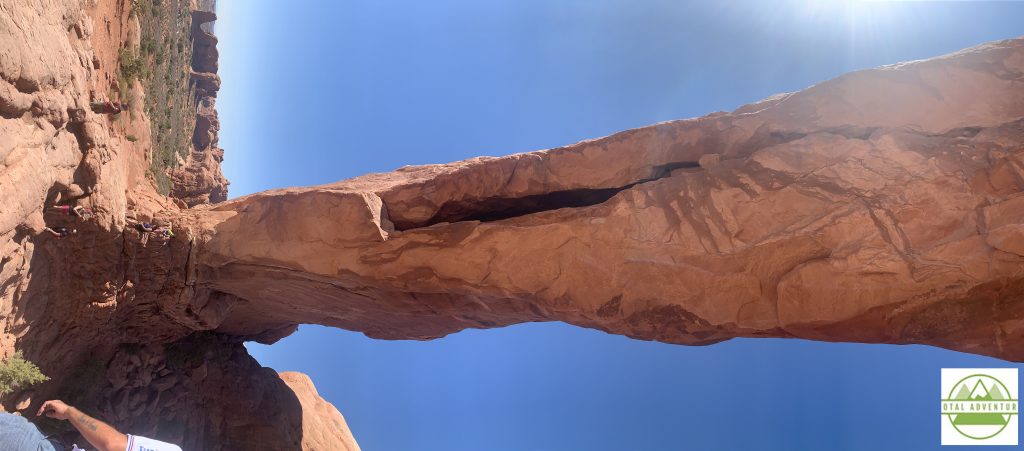 The final two nights were in Moab – home to Arches National Park and Canyonlands National park. In Canyonlands the X2 did amazingly well on rugged roads, in spite of the warning signs.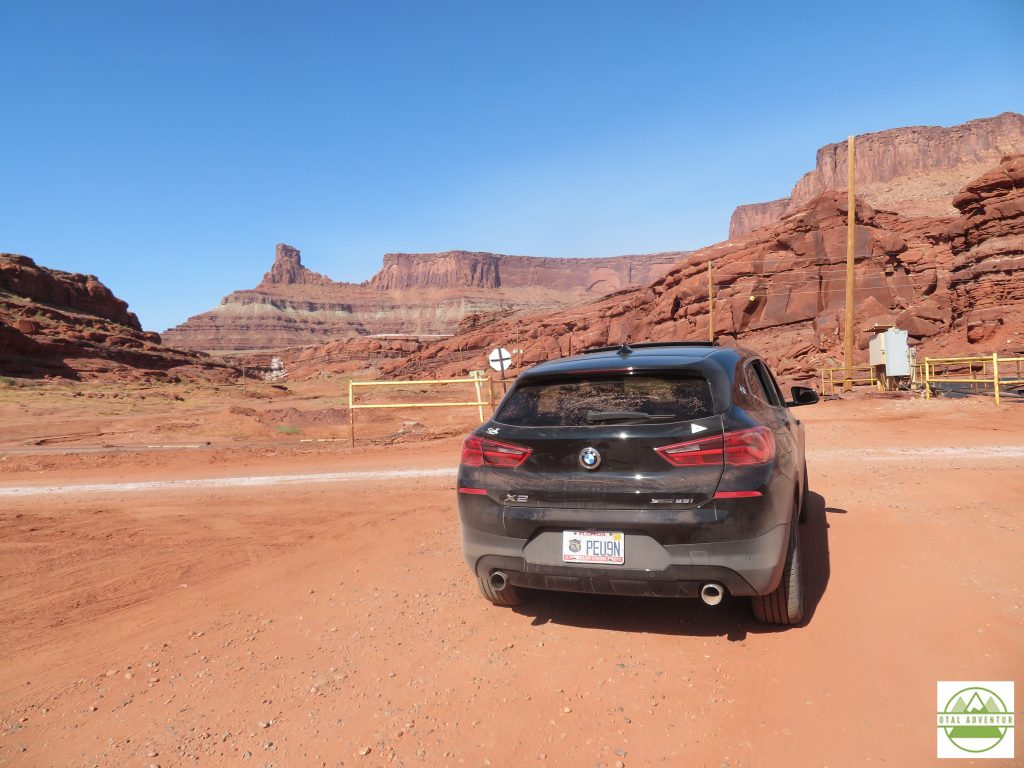 Finally I turned around where a spring had flooded a section of road turning it to muck. Without 4WD,I did not want to risk spending $1000 to be towed !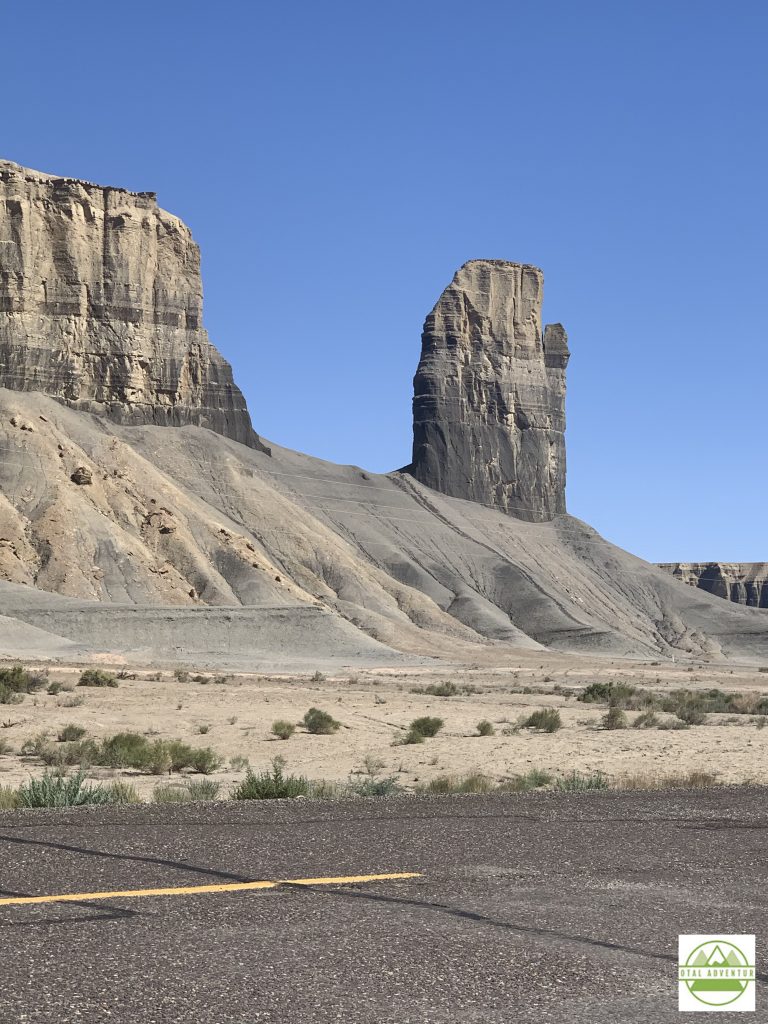 Crossing from Utah into Colorado, the smoke from California finally caught up, turning skies from bright Western blue to greyish white and encasing mountains in haze – diminishing prospects for photo and video acquisition.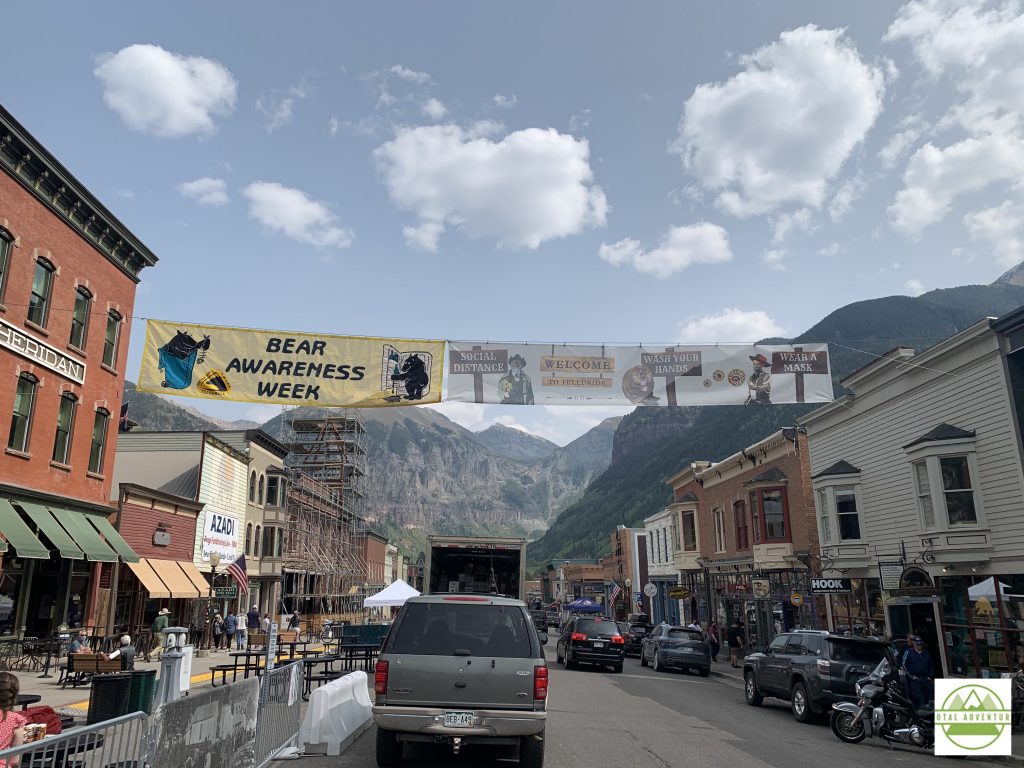 Highway 50 climbed rapidly higher into the Rockies and by lunchtime I had reached Telluride, for the first time in 30 years. The big changes are to be expected. What was once a laid back Wild West type town with great skiing with a few bars up and down the main drag was now clogged with tourists even in off season September – looking for parking and lining up for $ 6 lattes. Tourism was higher than in the summer when people had been more cautious of COVID.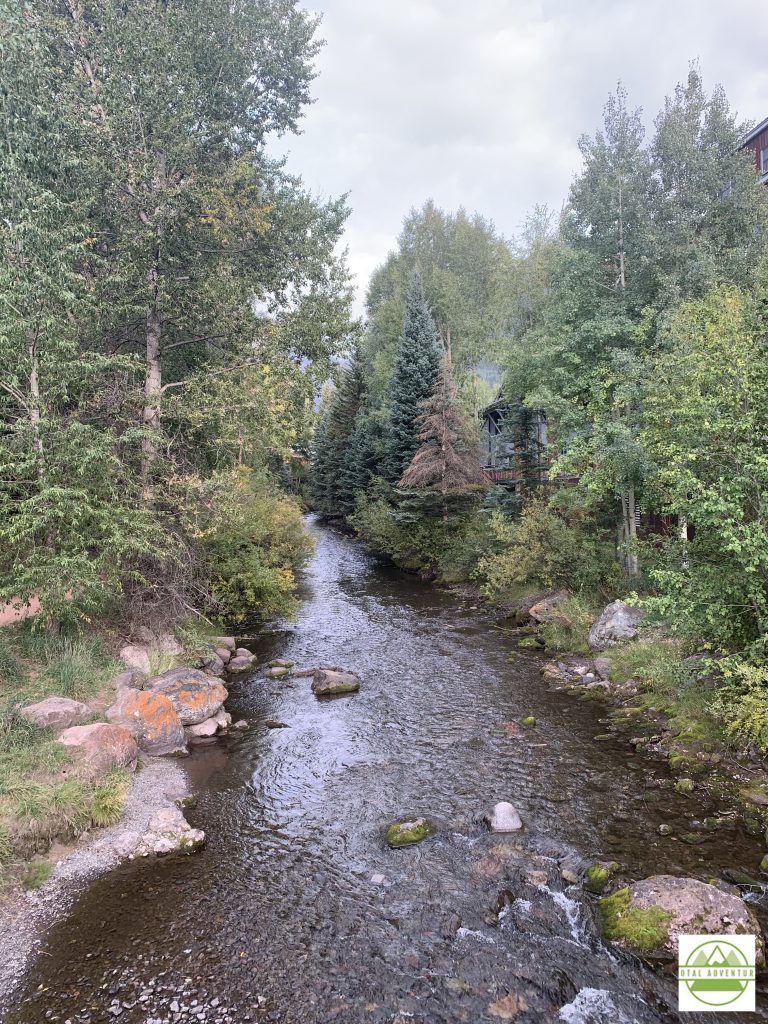 The second night in Colorado was spent at the home of an old friend from the East. His wife is an Olympic ski champion.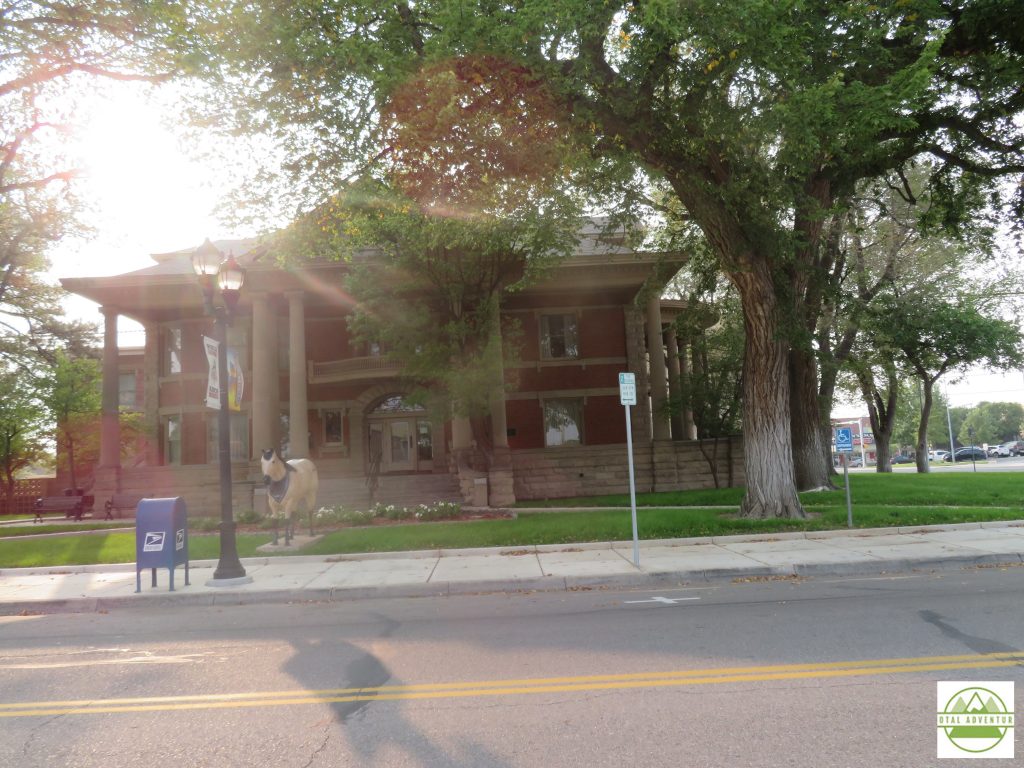 On Friday September 18th the X2 crossed the Continental Divide. For the next 1000 miles I would be tracking the Arkansas River from its' glacial small steam origins to the wide river flowing into the Mississippi.
Spent the night in Syracuse,Kansas . The next morning , driving across table top flat land and crossing from Mountain Time to Central Time, I entered my 50th State – Oklahoma !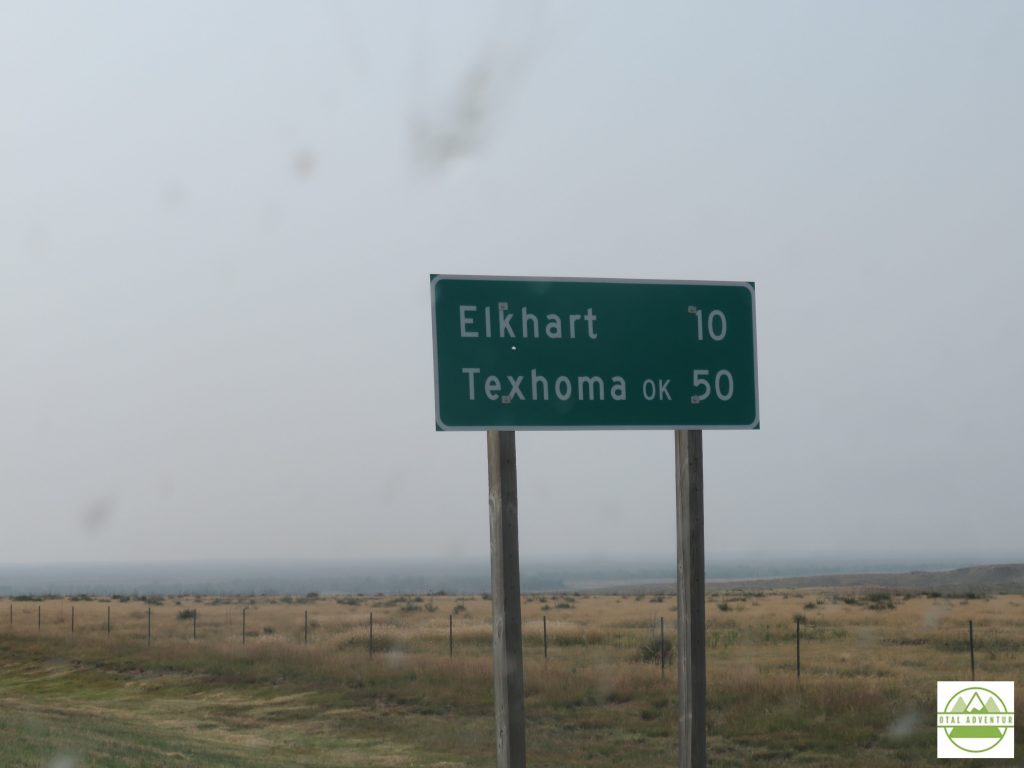 I stopped for lunch in the Panhandle town of Guymon and then went on to the Texas Panhandle.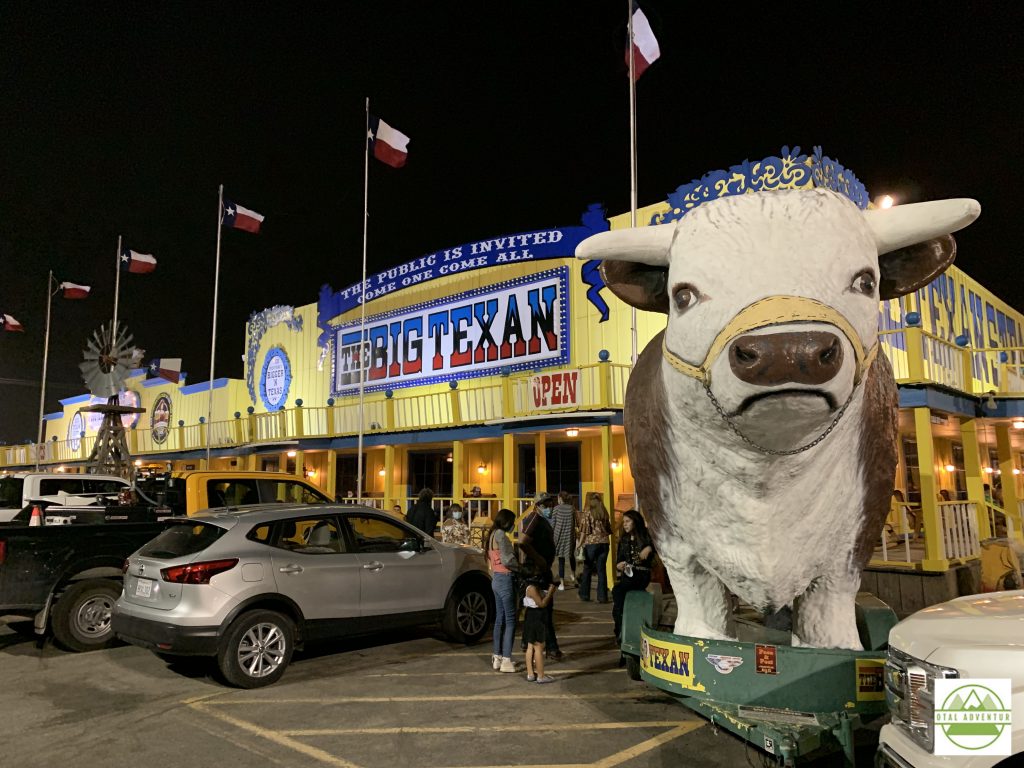 Stopping in Amarillo for the night, I stayed next door to the Big Texan. In one of my very few indoor meals of the trip, I dined on Rocky Mountain oysters and delicious Texas T-Bone that was about 20 ounces. The 72 oz steak is free if eaten in an hour. That's 4 1/2 pounds, 2 kilos of meat. It comes with salad and baked potato which also must be consumed. If not finished in one hour the price is $ 72.
I-40 Eastbound the next morning. Back into Oklahoma. At Oklahoma city, the California smoke finally ended and the skies were clear once again, over the rolling Southern Plains.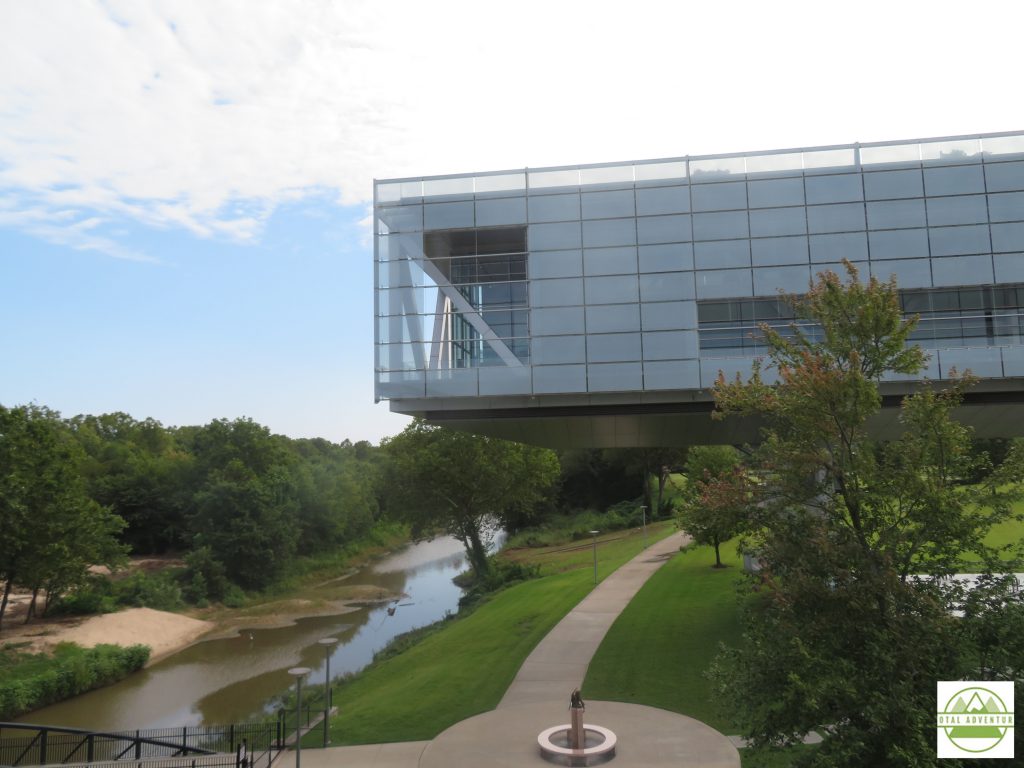 Spent Sunday night in quiet Little Rock and toured the Capitol city the next morning. The Clinton Library , on the Arkansas River is an architectural masterpiece but closed by COVID.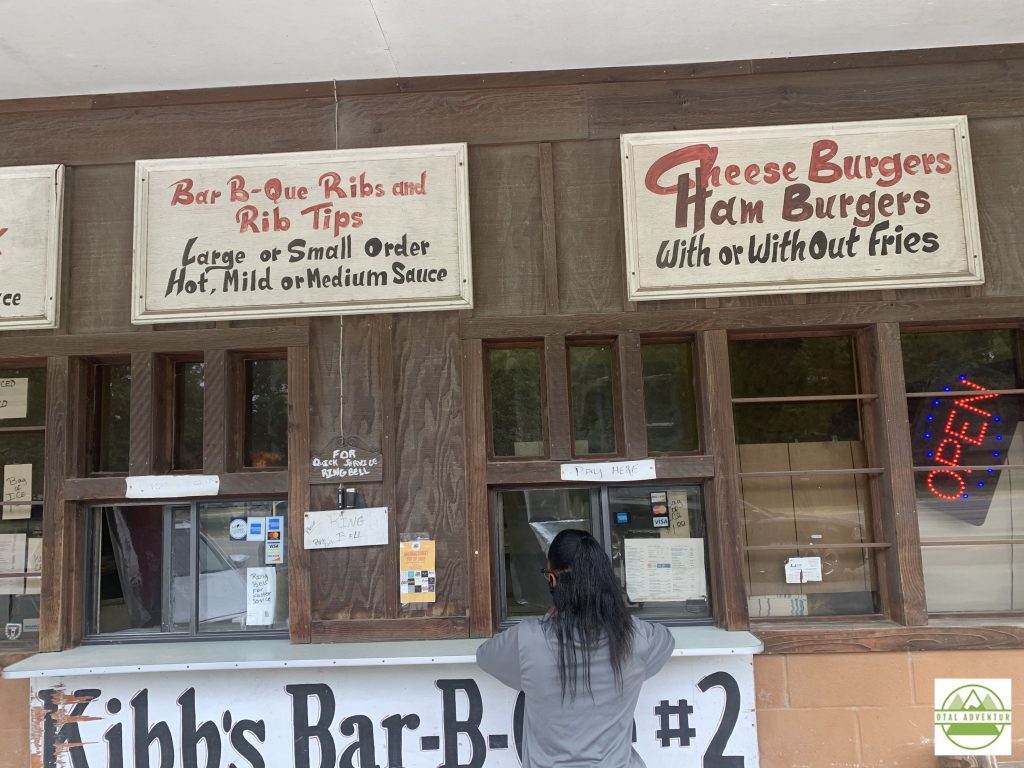 In Stuttgart I stopped for perhaps the best BBQ I've ever had with chopped ribs in a sauce that tasted like plums, coffee and super hot spice ! I bought a gallon jug to take home, which I carefully rationed over the next month.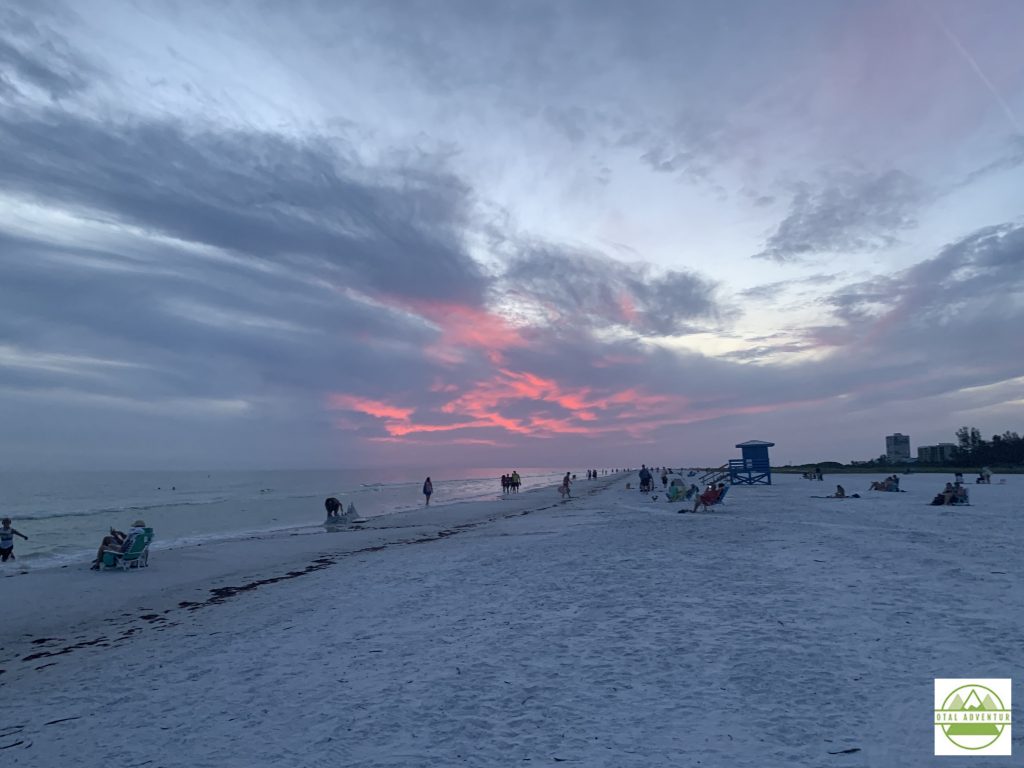 From Arkansas into Mississippi I began a straight run back to Miami. Overnighting in Hattiesburg and then through Mobile Alabama to Panama City Florida for a swim in the Gulf of Mexico. Across the beautiful Panhandle . Though TotalAdventure has been located in Miami for over 18 years, I have never been to the Panhandle. Overnighted in Perry and then to Sarasota, a surprisingly young and thriving town on the Gulf of Mexico.
Back to Miami for a dive into the Atlantic Ocean. Watch the video above !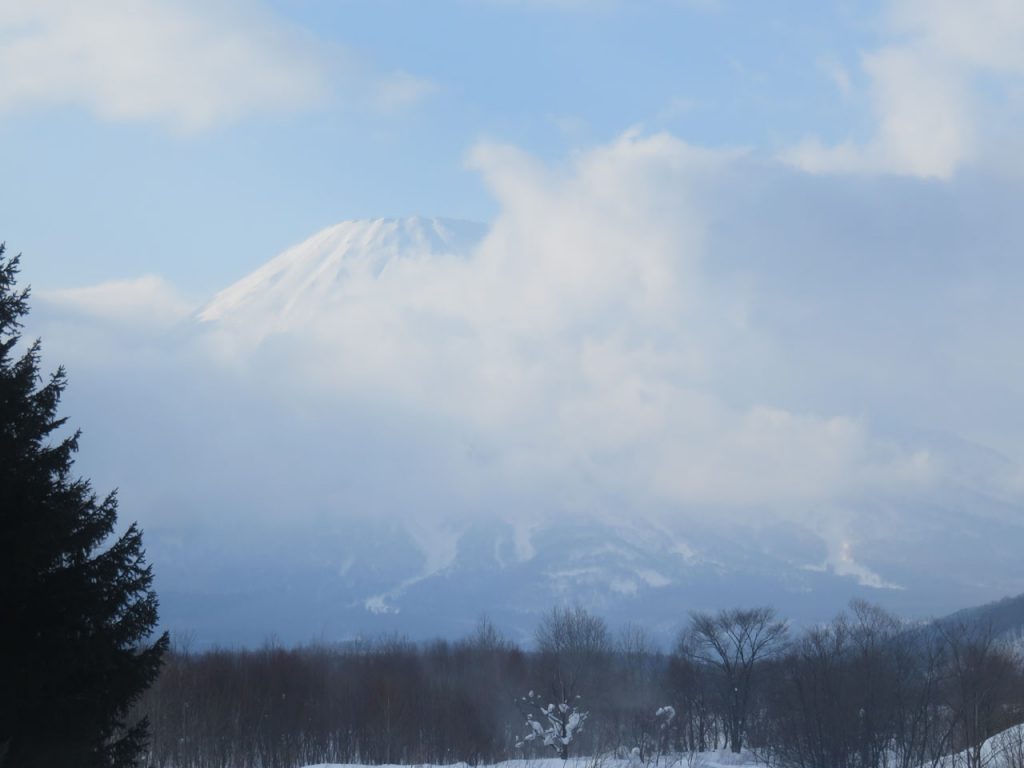 Last January TotalAdventure flew across the Pacific from Portland,Oregon to Tokyo. TotalAdventure had only 8 days in Japan, so we decided to split it between Tokyo, one of the most urban places on Earth, and Hokkaido, one of the widest ,snowiest islands on Earth.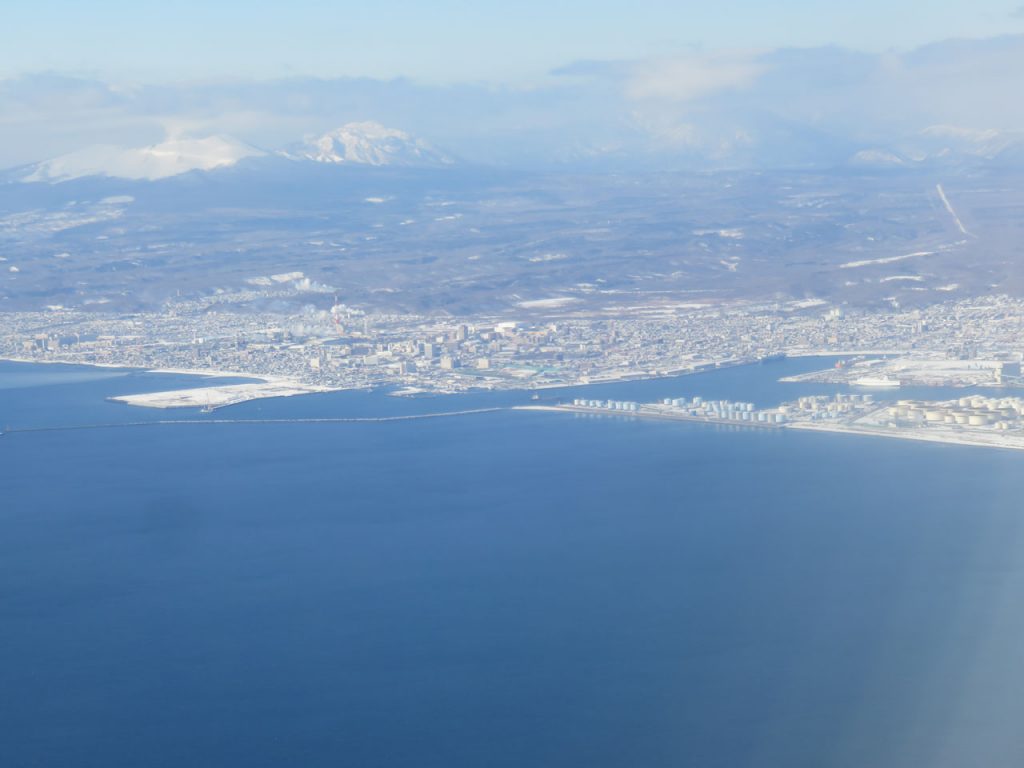 We Only Had Four Days, So We Stuck To The Sapporo Region. At Two Million People,Sapporo Is One Of Japan's Smallest Cities.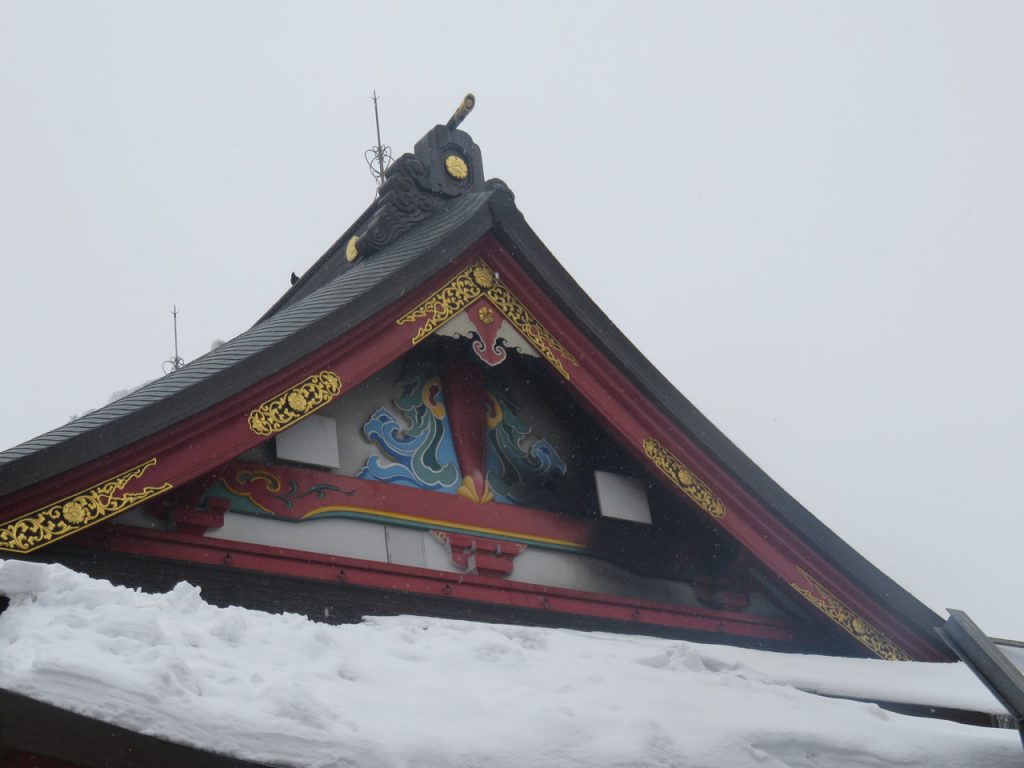 Shinto Temples Abound Everywhere.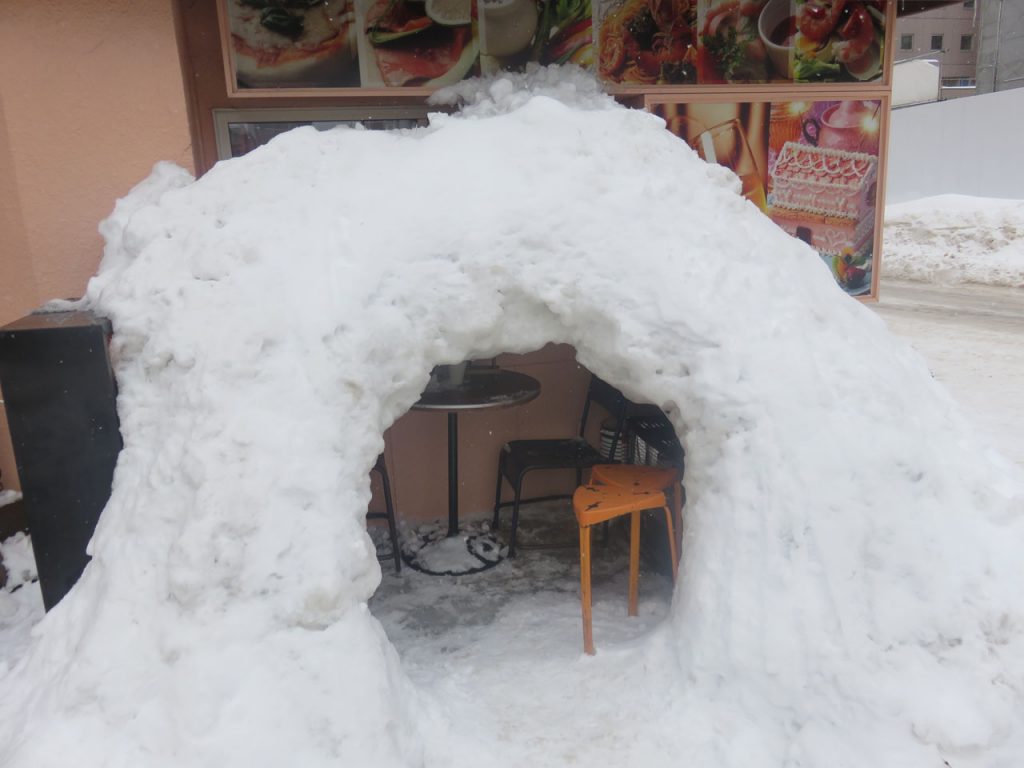 Year Round Outdoor Cafe. Coffee Is Overtaking Tea In Japan.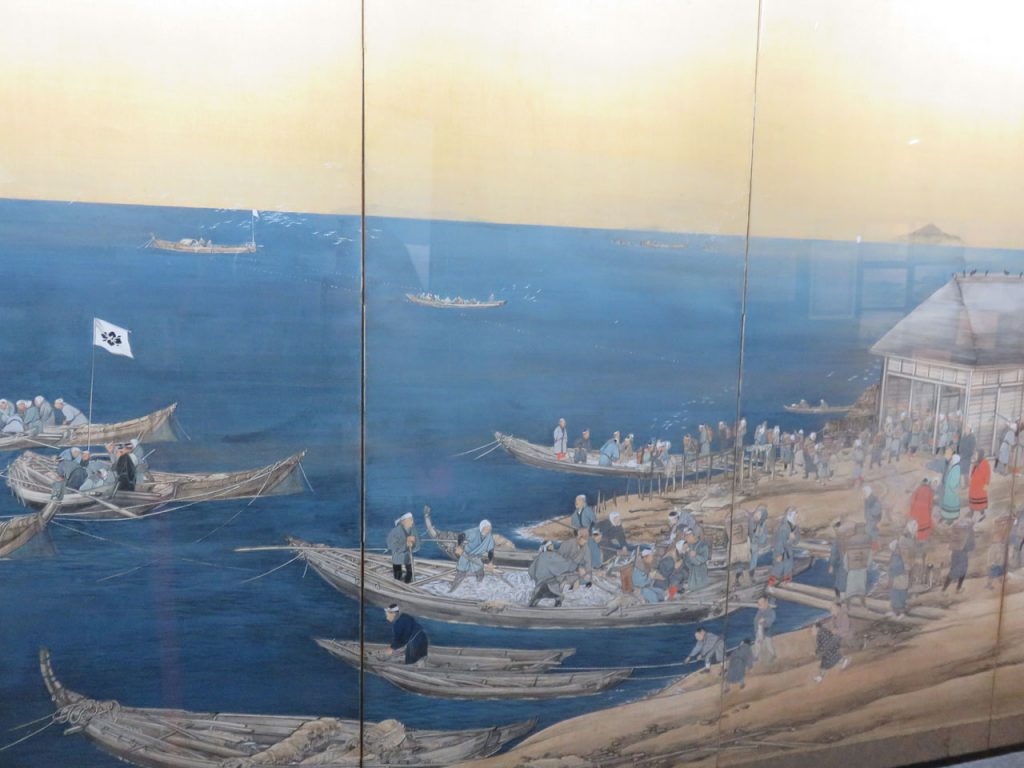 A Woodcut of Otaru Port In The 1600s.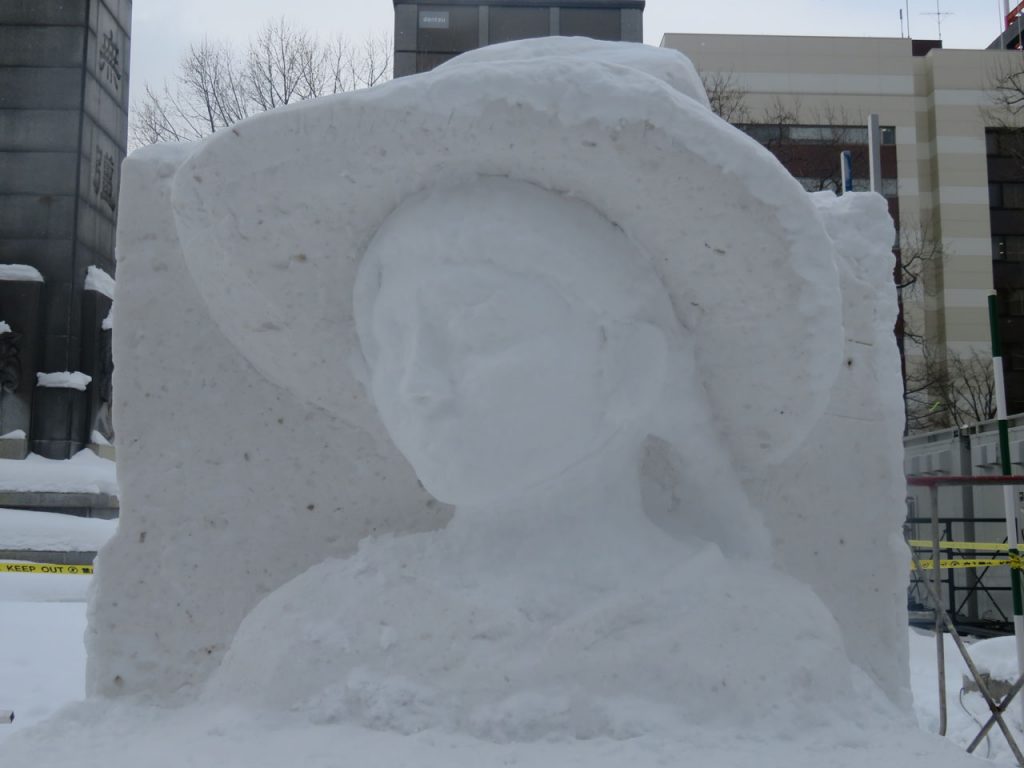 Winter Festival In Sapporo. TotalAdventure Watched The Sculpting.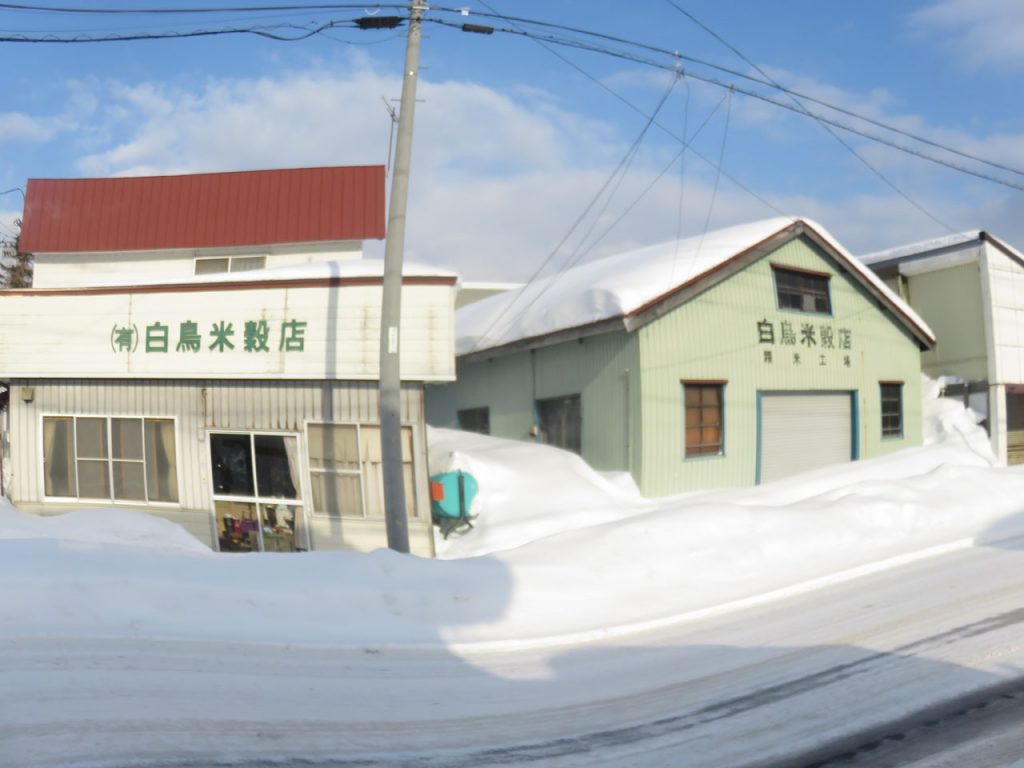 Global Warming Is Not Yet Affecting Hokkaido. When It Does, More Snow Will Fall.
TotalAdventure explored Bolivia from October 8th to 14th – in the high Altiplano , Lake Titicaca , Lipiz Sur and Salar de Uyuni .We landed at El Alto – the world's highest commercial airport at 14,000 feet. Getting off the plane, after a six hour flight from sea-level Miami – literally takes your breath away.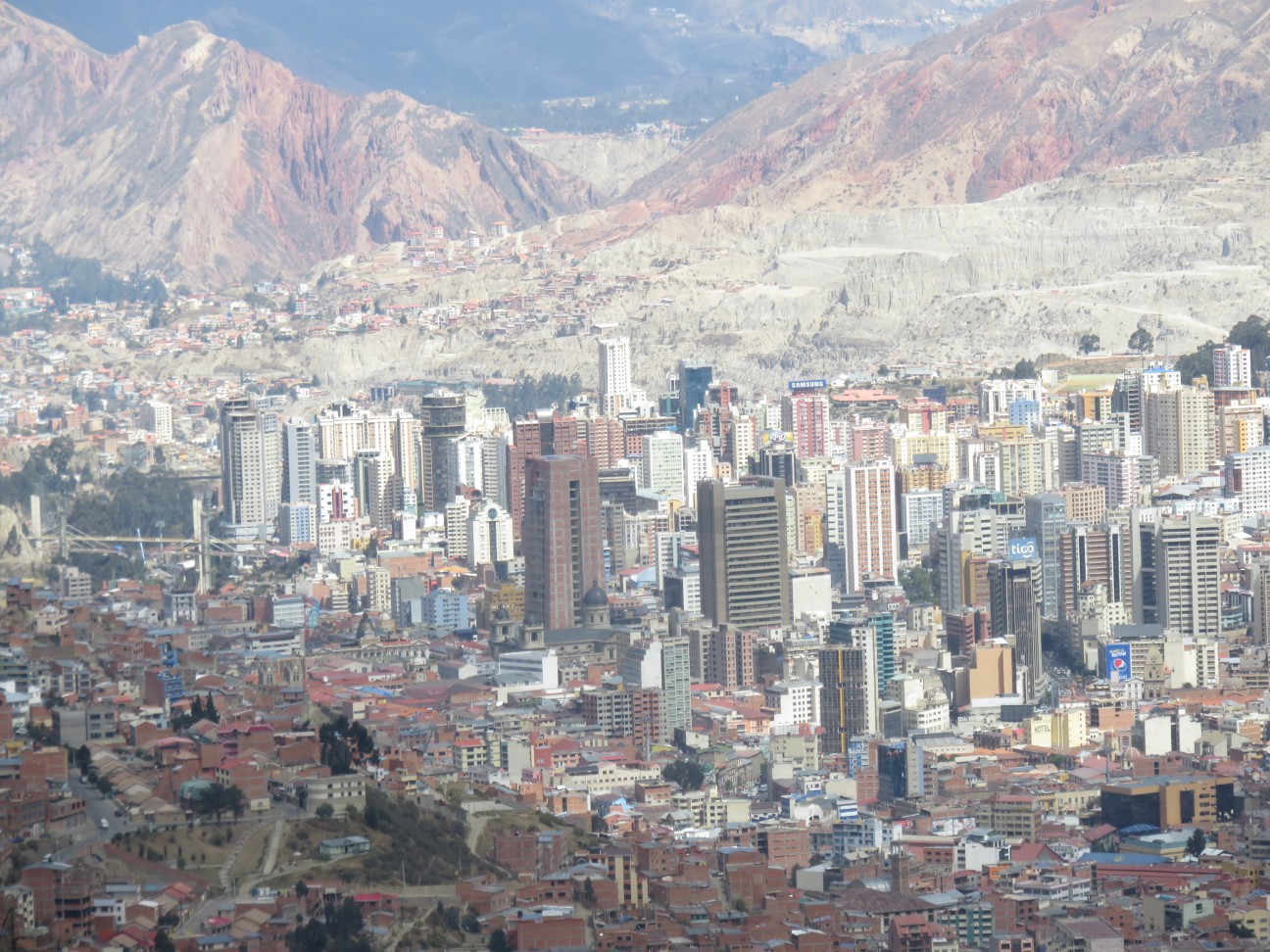 La Paz – sits at 12,000 feet – this photo is taken from 14,000 feet. As the city is vertical, instead of an underground Metro train, there are gondolas rising to all sections of the city – complete with different colored lines and transfer stations. Bolivia is really like two different countries . The cold dry ,sometimes snowy highlands with Andean cultire and languages – Aymara and Quechua. In many areas it is winter year around. In the hot humid lowlands it is summer year around – the Northern area being part of Amazonia. TotalAdventure was transported by two different guides, arranged by Pierre Lipiko  .  One arranged price included driver/guide, car, hotel and most meals.
Please read the articles below to follow a TotalAdventure in Bolivia !
October 11th , we left at 6 AM from Uyunyi Town to drive about 3 hours to the Lipiz Sur region, in the extreme Southwest of Bolivia, in the 15,000 foot range along the Chilean border. We left the paved road, which we would not see again for 2 days. Above is Laguna Verde, a beautiful lake at 15,000 feet. Laguna Verde is actually arsenic, and is deadly to all life forms.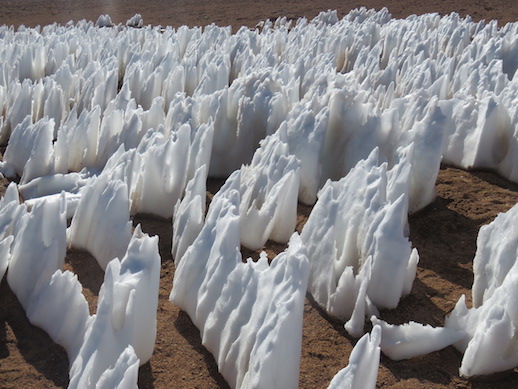 Though it is early spring , the temperature does not go above freezing ,even in the day and at night falls to about 10 degrees F or about -14 C. Snow that fell in July and August is sculpted by the high dry winds. However ,TotalAdventure did swim in a 40 C hot spring. That is all on video. Unfortunately due to very slow hotel internet speeds, video will be added later. Even to upload still photos can take several minutes.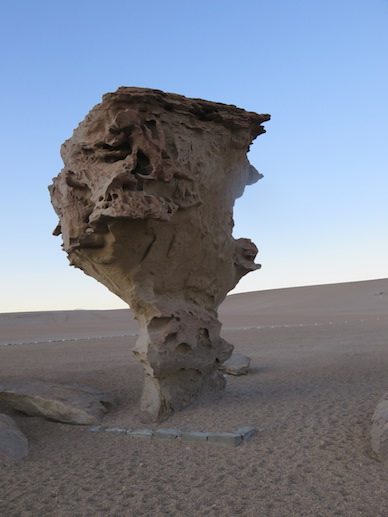 Thousands of years of freezing dry winds created this natural sculpture.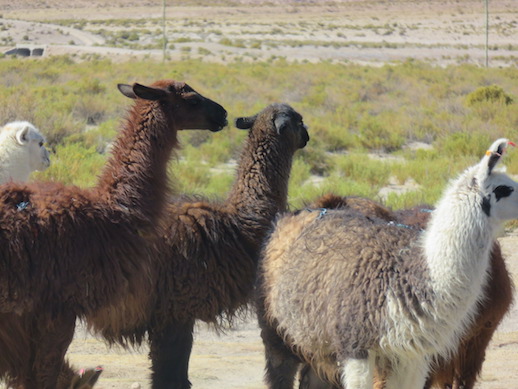 Before heading into the mountains , TotalAdventure took video of llamas.They are not wild, but do graze independently. THeir owners use them for wool and meat. Llama meat is tasty but tough – lean and high protein. Goes well with quinoa.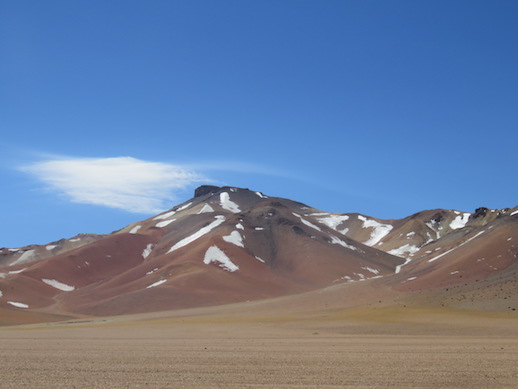 As evening approaches, the temperature drops rapidly. For astronauts heading to Mars, Lipiz Sur would be a perfect training venue. The night was spent at a comfortable lodge at 15,500 feet with hot water,  hot meals and even a bar. Video to follow.