Archive for the
'EcoAdventure'

Category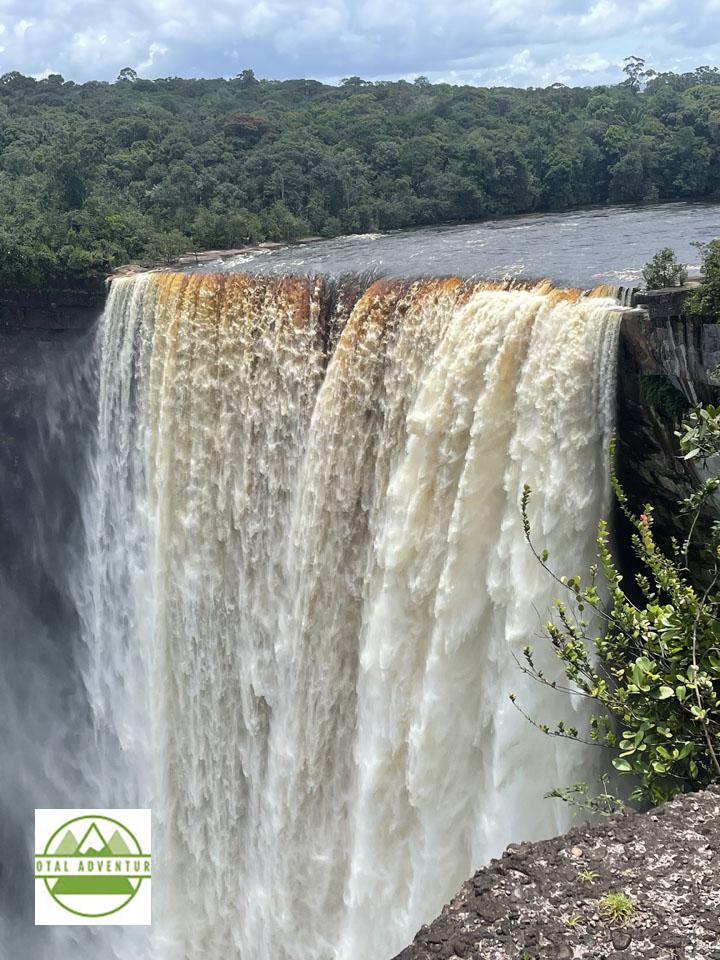 On the morning of Monday March 21, The Equinox , TotalAdventure chartered a single engine Cessna from Ogle Airport in Georgetown. A couple of other passengers joined to help with costs. I took the seat next to the pilot.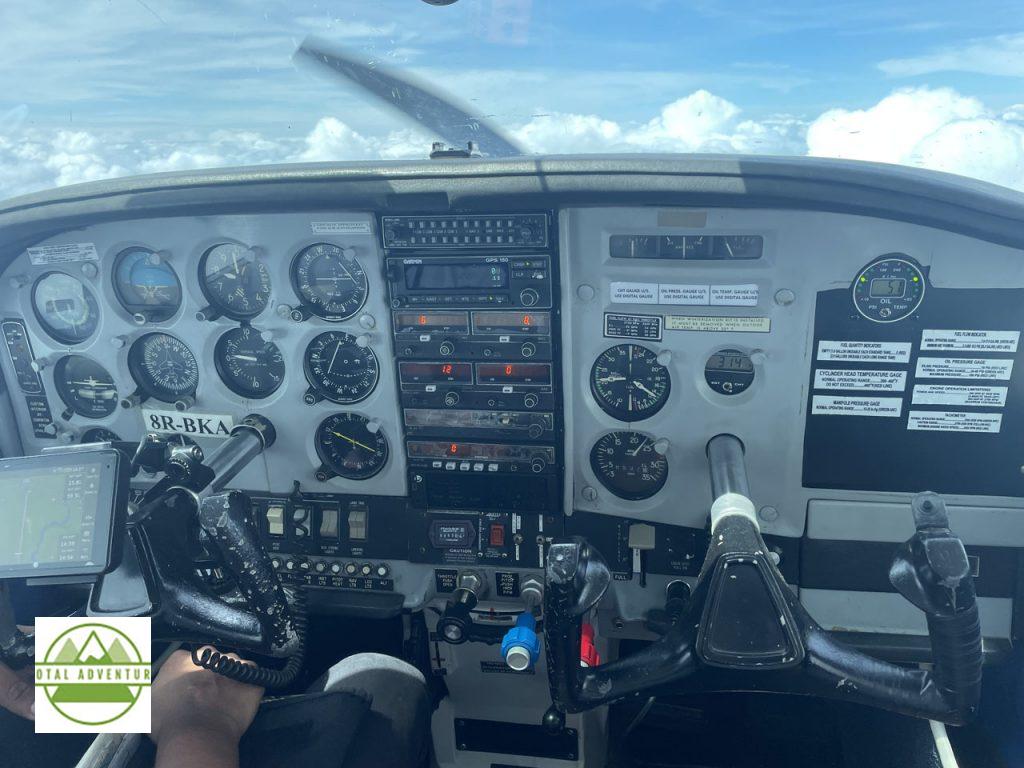 Our one hour flight first went out over the murky waters of the Atlantic Ocean, then across the Demerara River , down the western bank. After that , houses and roads vanished, it was just thick green Amazonian jungle all the way,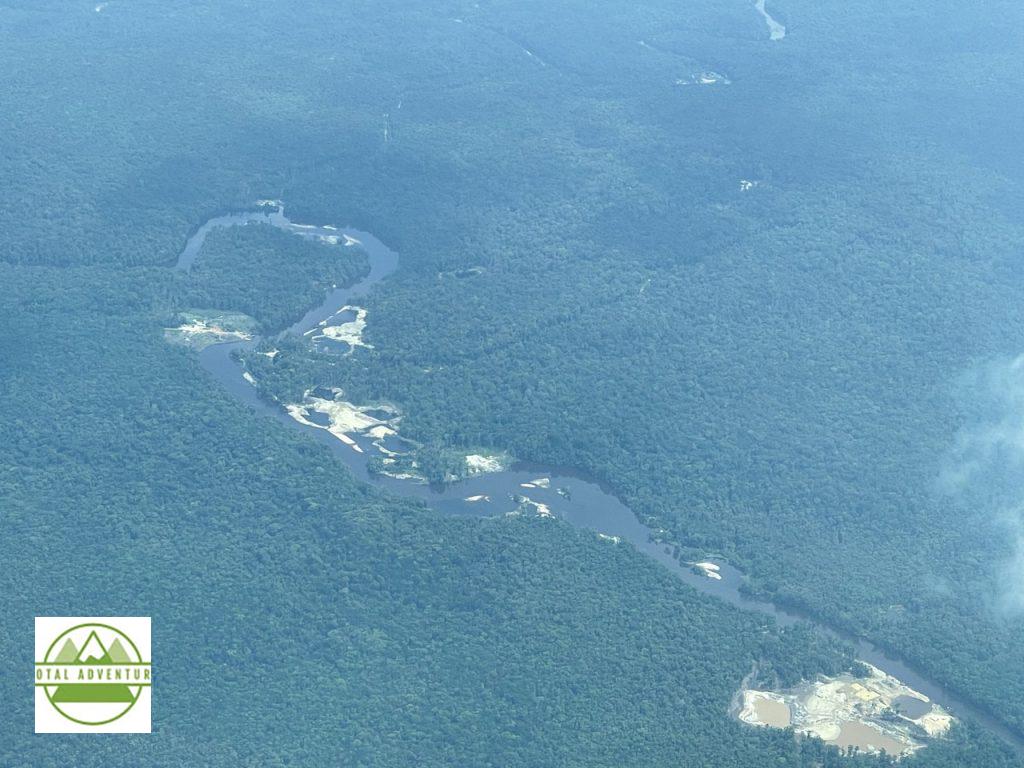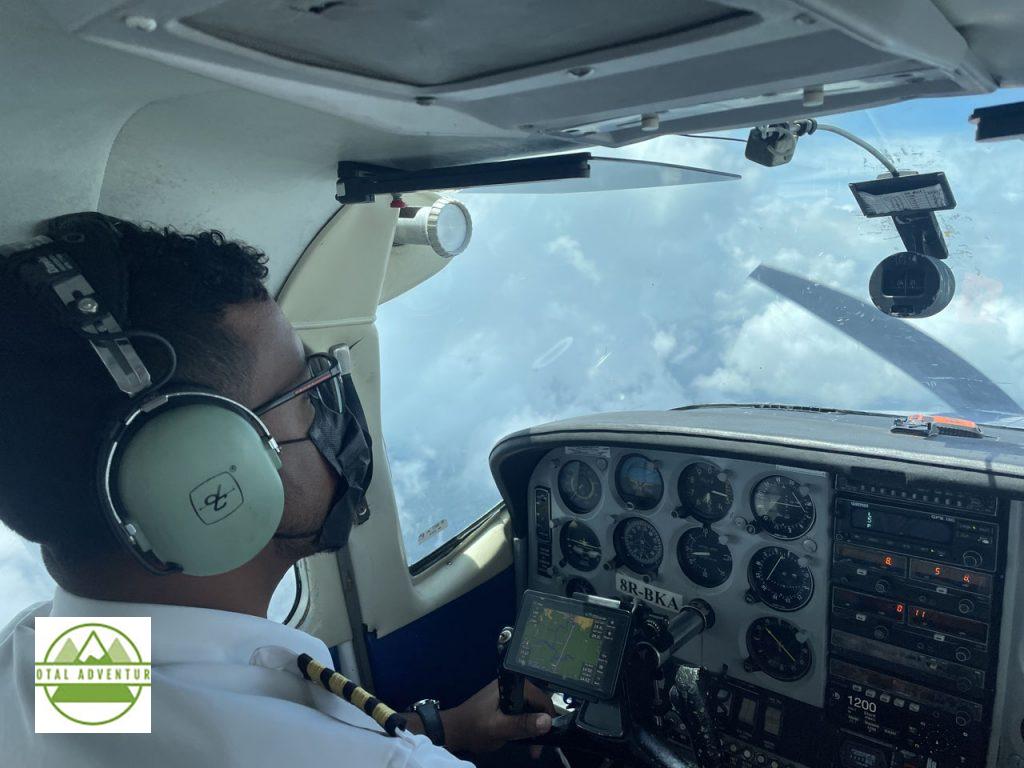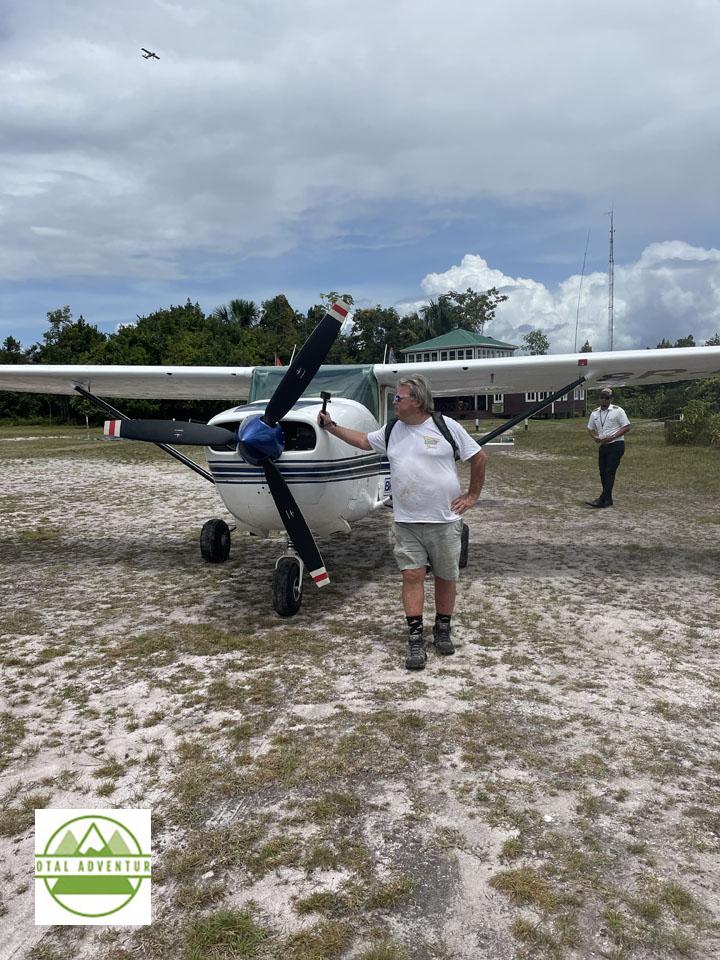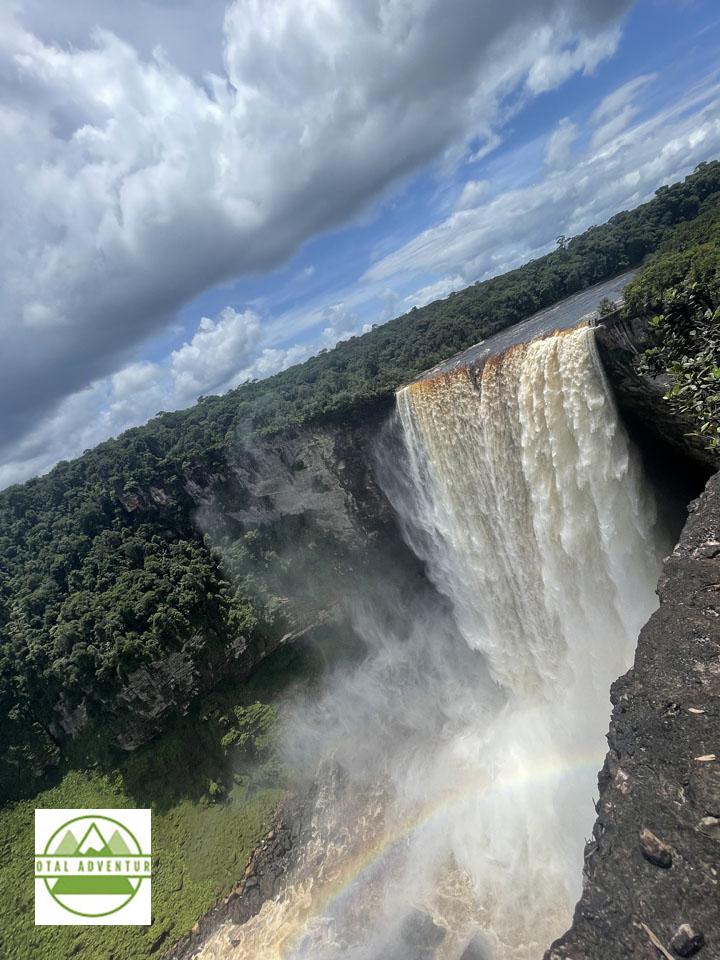 From the airstrip it was less than a half mile walk to the viewing points. TotalAdventure has traveled much of the world; Kaituer Falls is certainly one of the more forceful creations of nature witnessed. From 1500 feet it falls to 750 feet. According to the guides only two people have ever gone over the falls , with no trace to be found.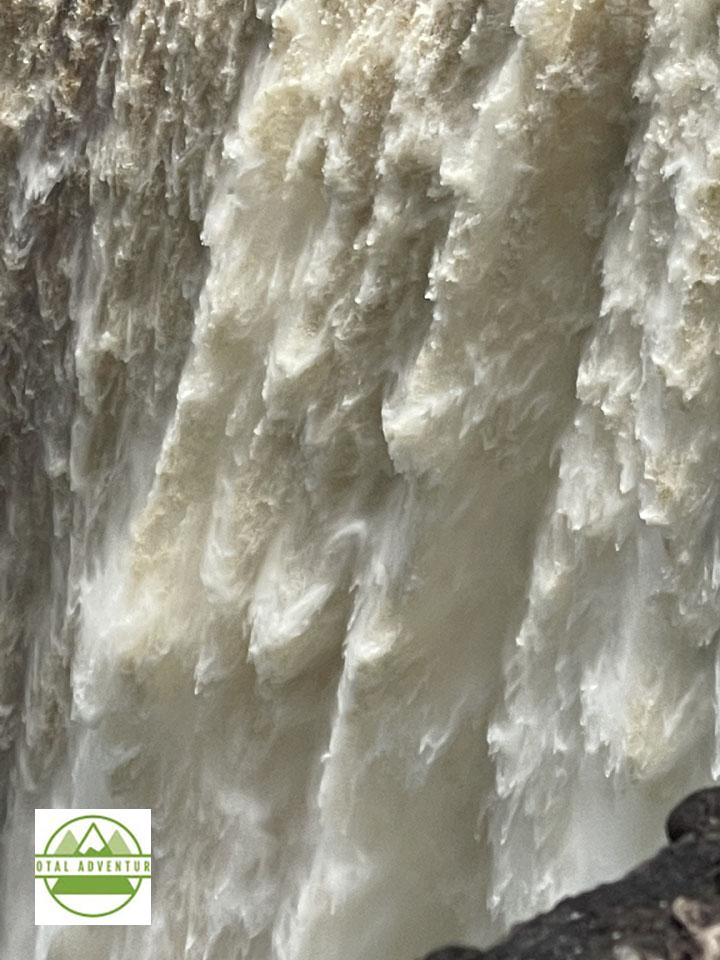 As it rains almost every day of the year, the river flow never slows down.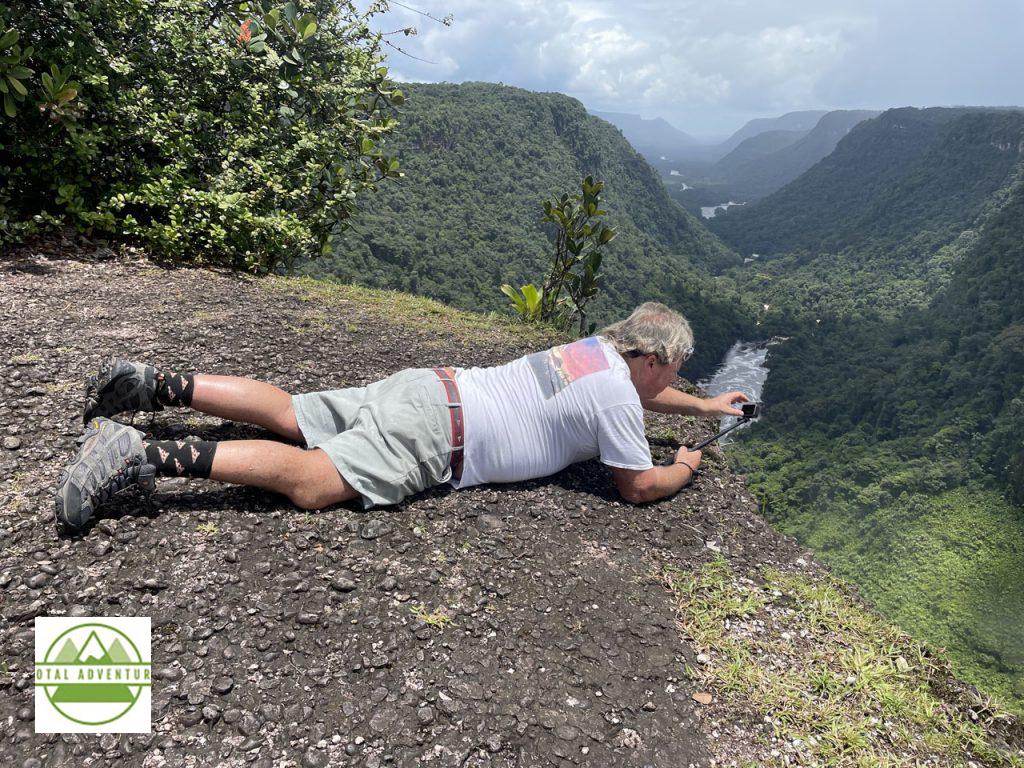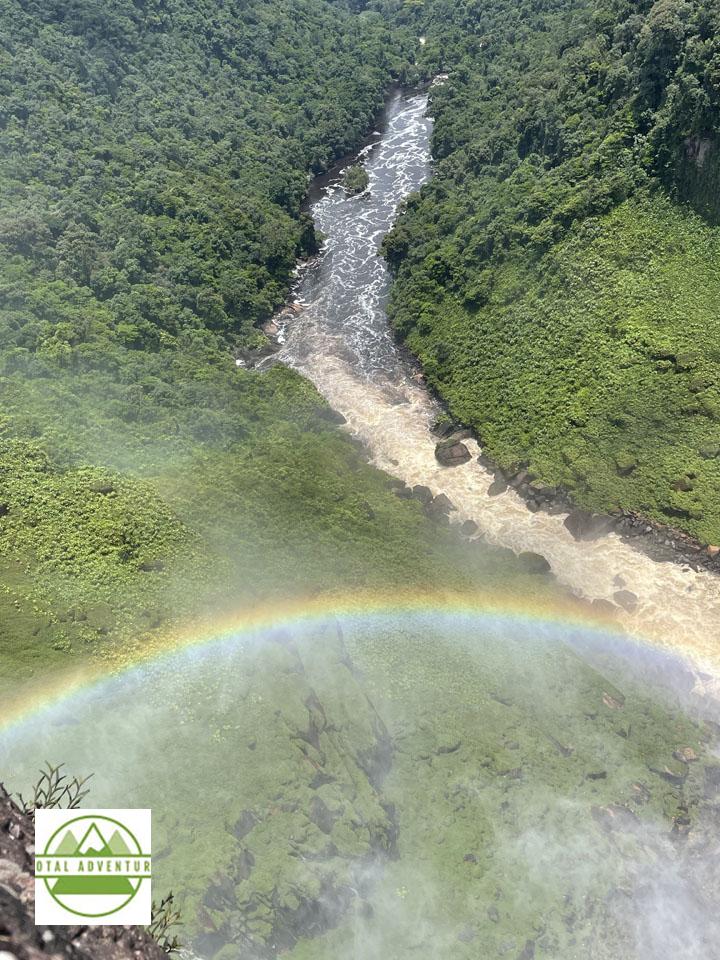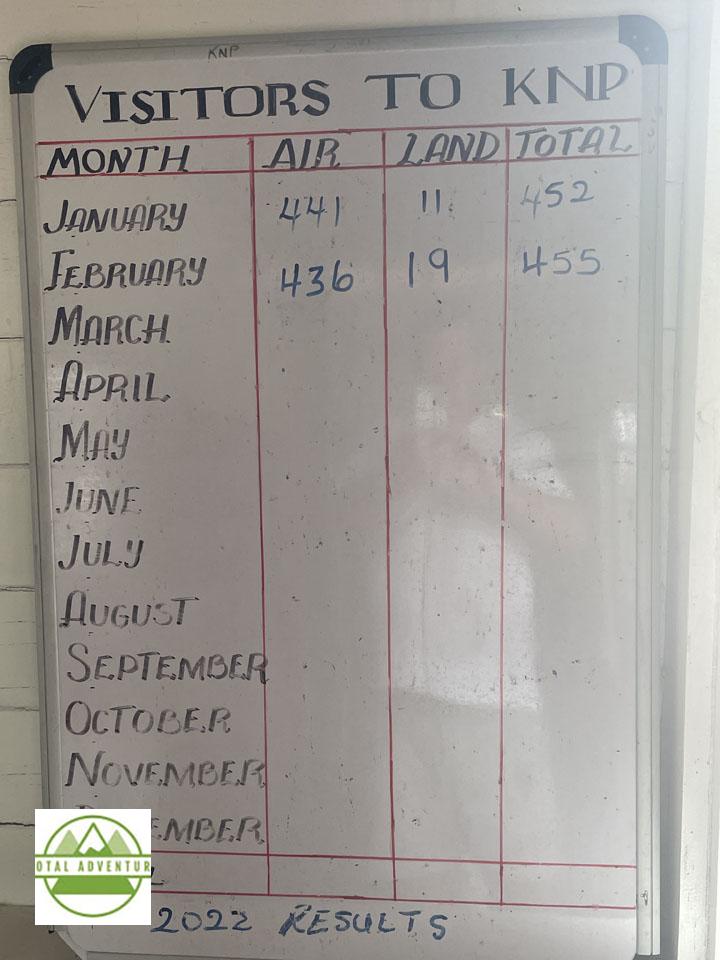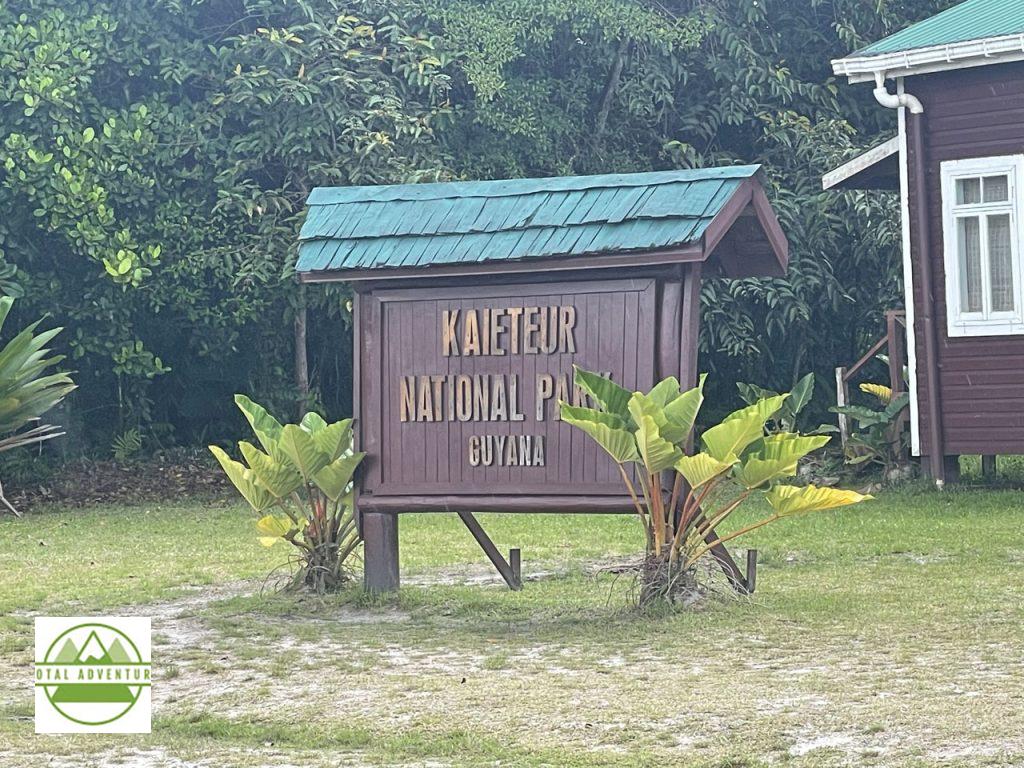 We returned to the Park Lodge for a box lunch of curry chicken and then it was time to return to Georgetown.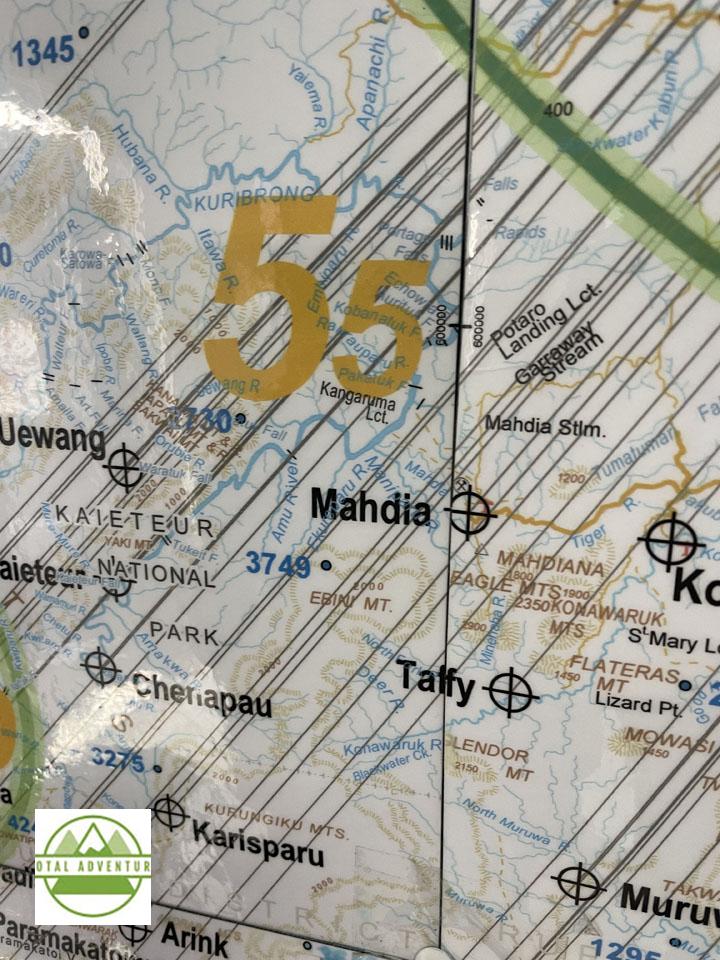 Almost every weekend are flight tours. On other days a charter may be necessary, which may be more expensive, but a better chance of having the Falls to yourself.
Tags:

Posted in: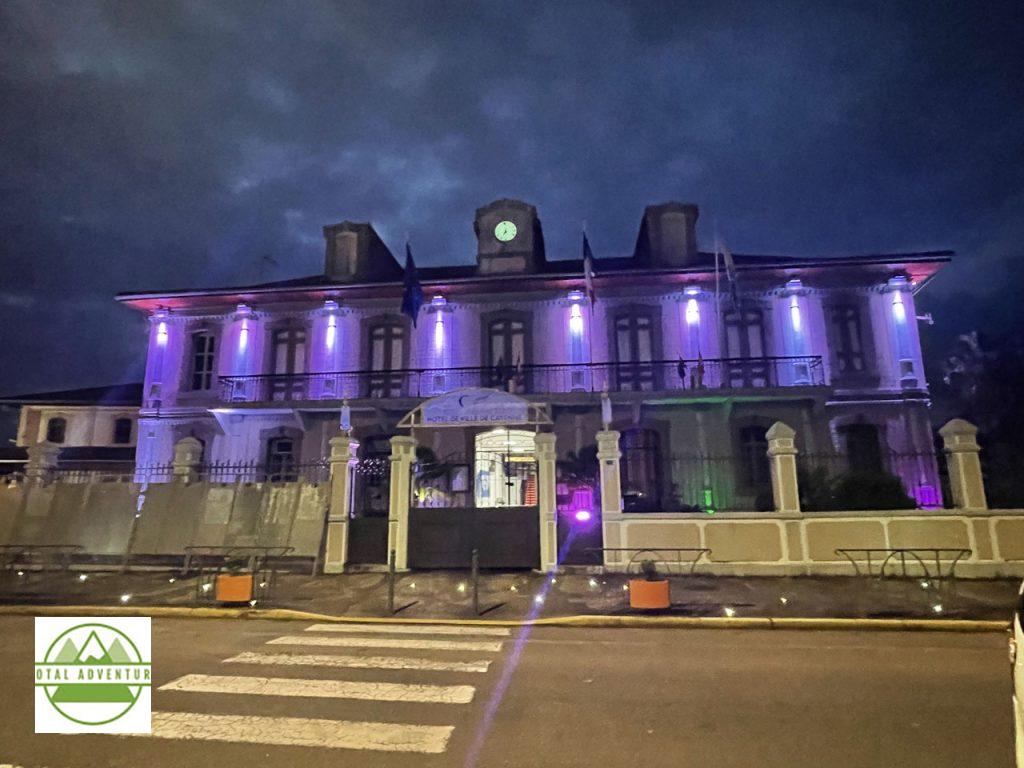 TotalAdventure crossed the Maroni River from Suriname to French Guyana on the morning of March 25. Before dawn, my driver, supplied by the French Embassy, picked me up in Paramaribo and we drove east to Albina , where I went through exit formalities , then boarded the ferry to St.Laurent du Maroni, notorious as the maritime entry point for convicts banished to Devil's Island and the mainland prison camps.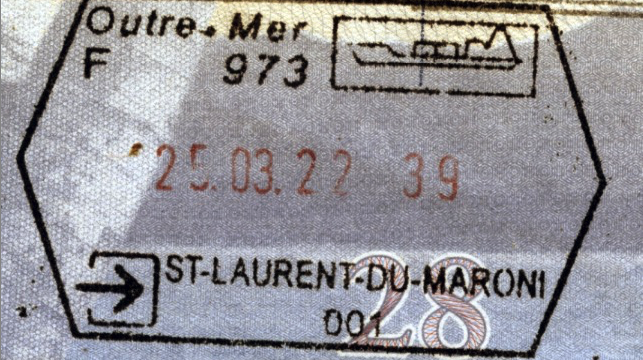 Watch the amazing video above. Cayenne and Devil's Island !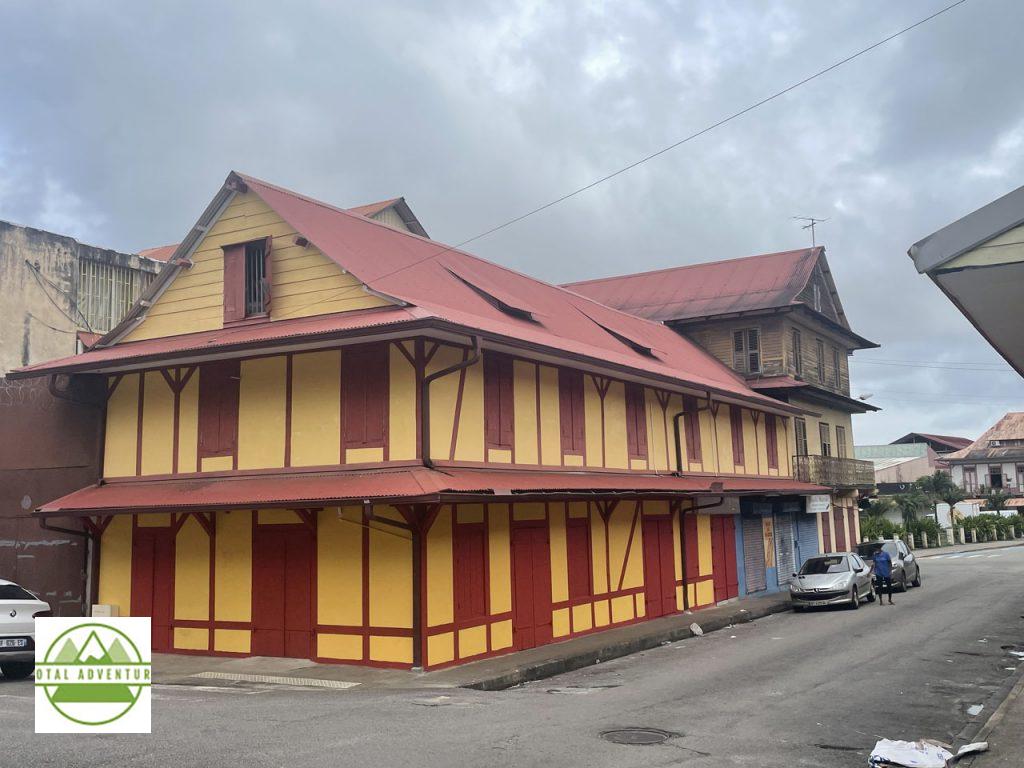 After flagging down a driver for the 2.5 hour 100 Euro ride to Cayenne I relaxed with a cafe au lait and watched the jungle scenery fly by. The city is mainly old wooden buildings and is very low and swampy. There is a huge shopping mall with a Carrefour superstore. I stayed at the wonderful Hotel Ker Albert. We don't normally post links to hotels, except where they are very helpful in achieving our mission.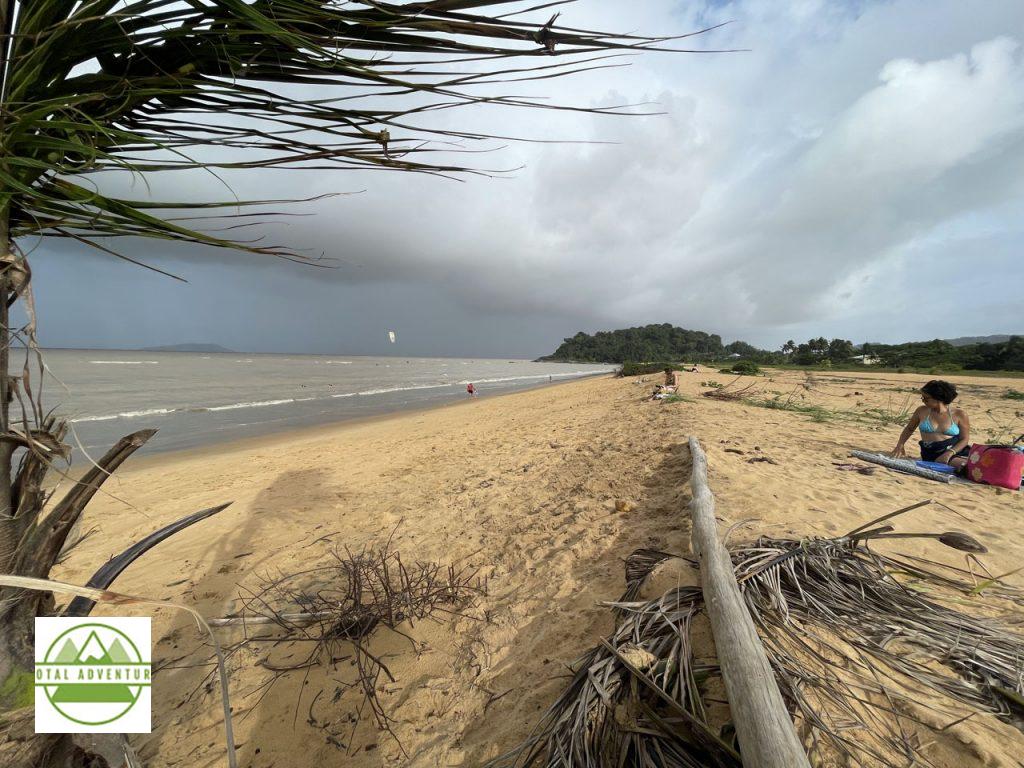 The beach above is one of the only beaches in the Guyanas that is swimmable. but one would not fly there just to go to it. The water has almost no salt, as there is river runoff from every river between the Orinoco and the Amazon. It is very muddy and black underneath. Constant trade winds make for good kiteboarding.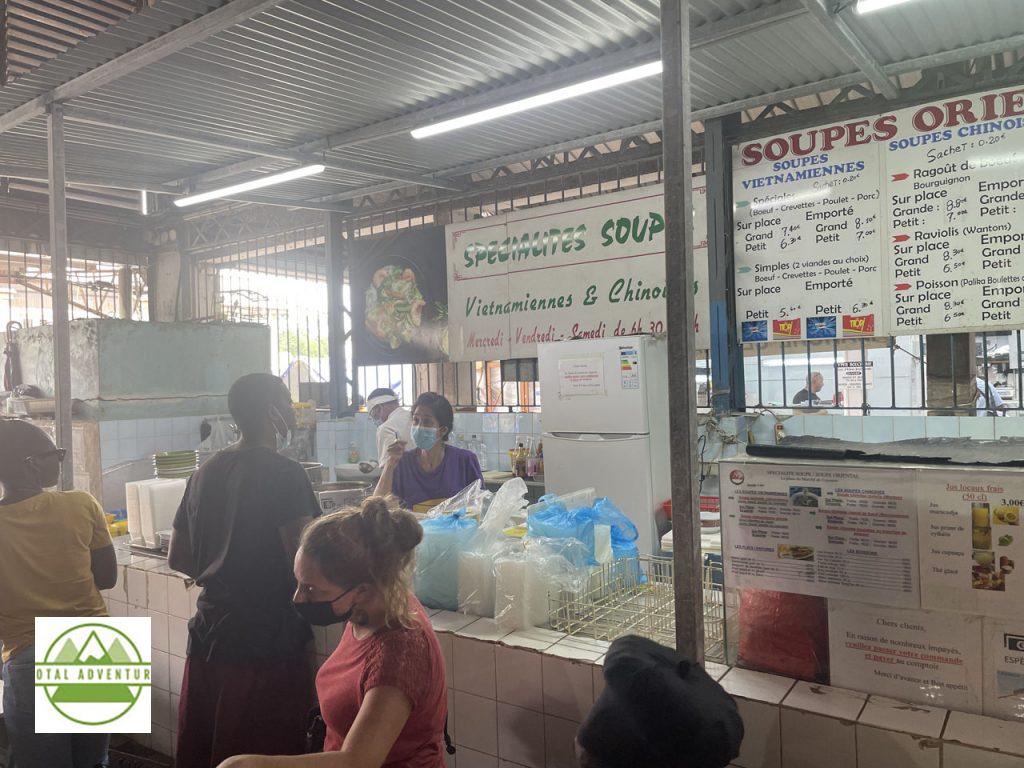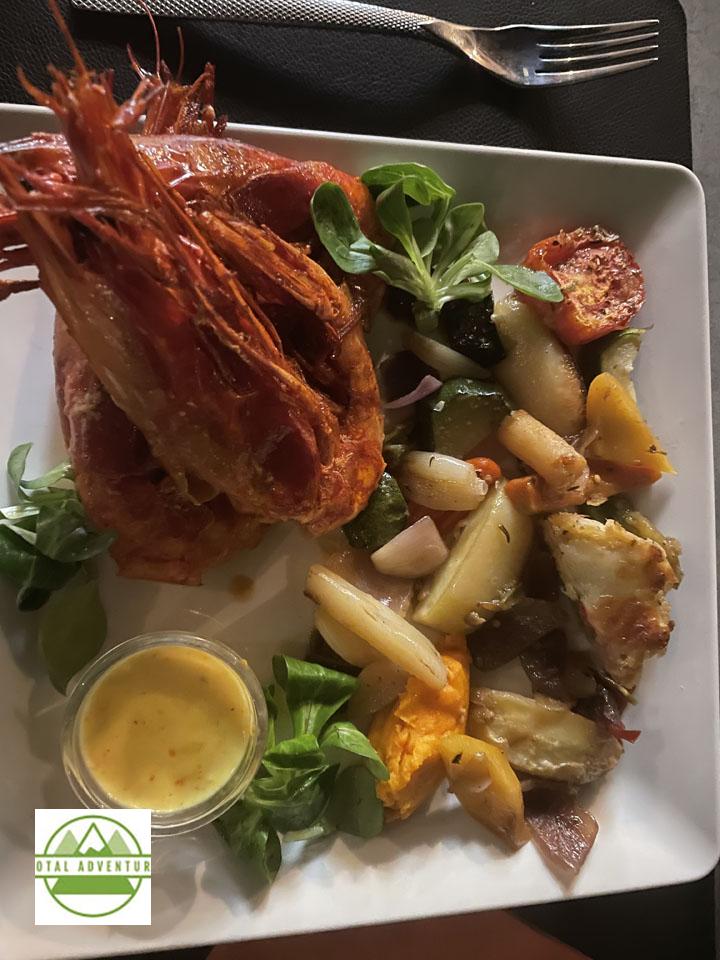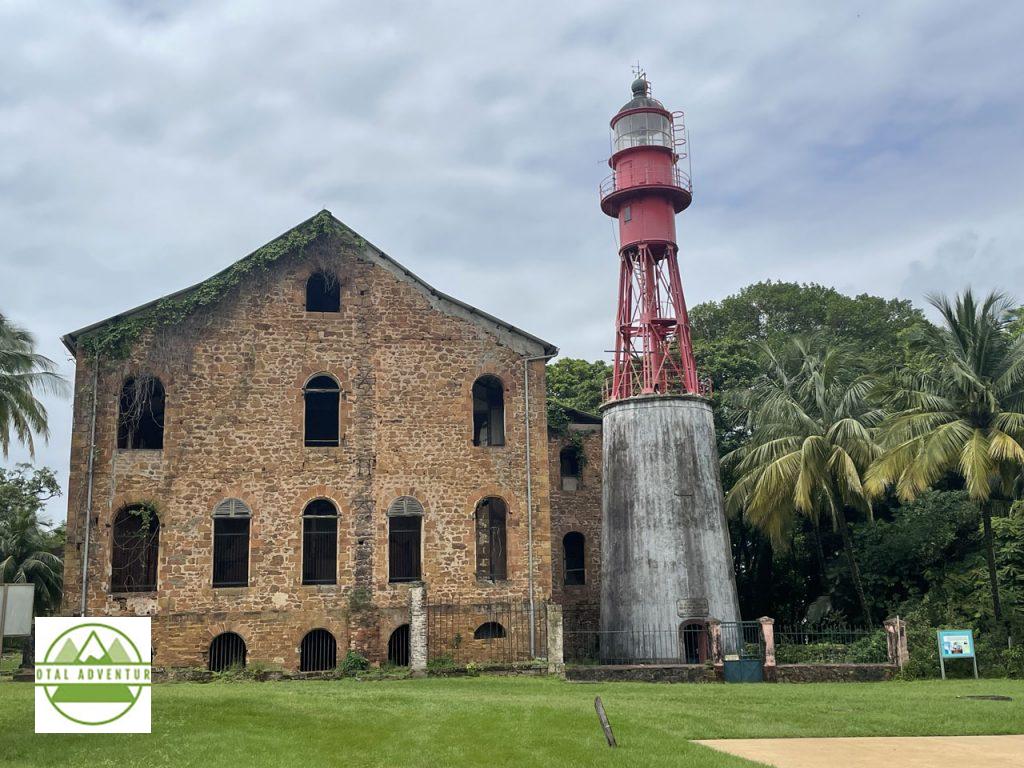 The main reason I came to Guyane de France was to explore Devil's Island. France banished its' criminals – murderers and rapists, but also chronic petty criminals to a living hell from which few ever returned to mainland France. For good measure, I rewatched Papillon just before the journey.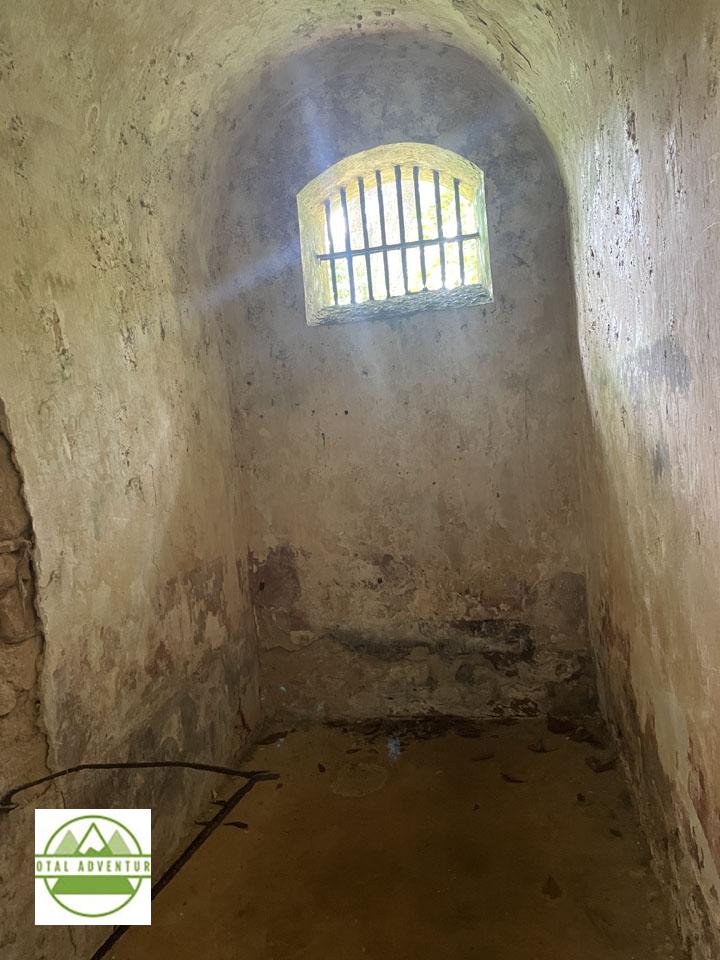 The Iles du Salut – Royale, St. Josepsh and Diable – 10 miles from the mainland via shark infested rip current waters were for the incorrigibles, a prison away from the prison camps. Here is a cell for someone condemned to the guillotine. The bar was to secure a prisoner to his bed at night.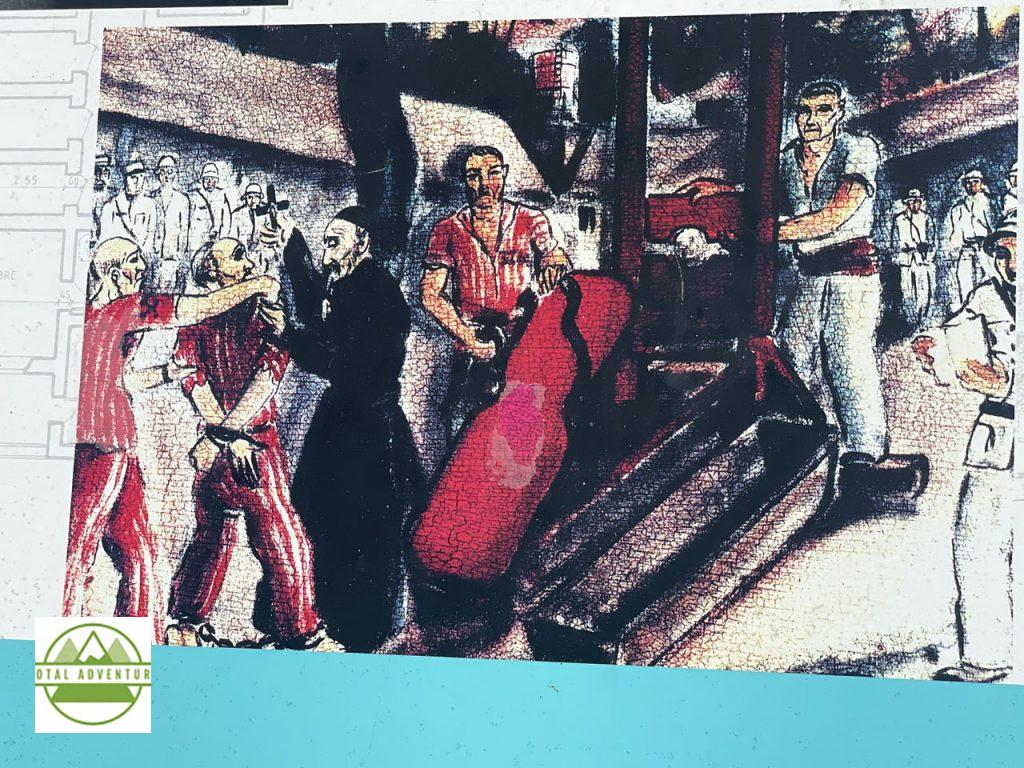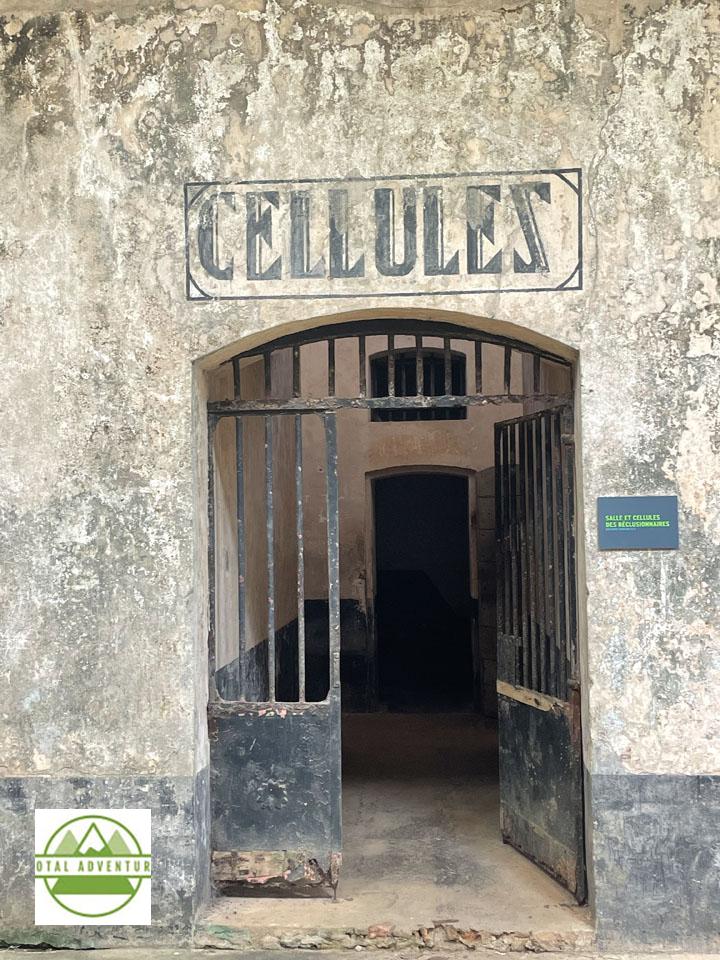 The solitary cells were the end of the line. Total seclusion in darkness and silence for up to five years. For attempted escape, the punishment was 2 years first offense , five years for the second – to be served in addition to the original sentence.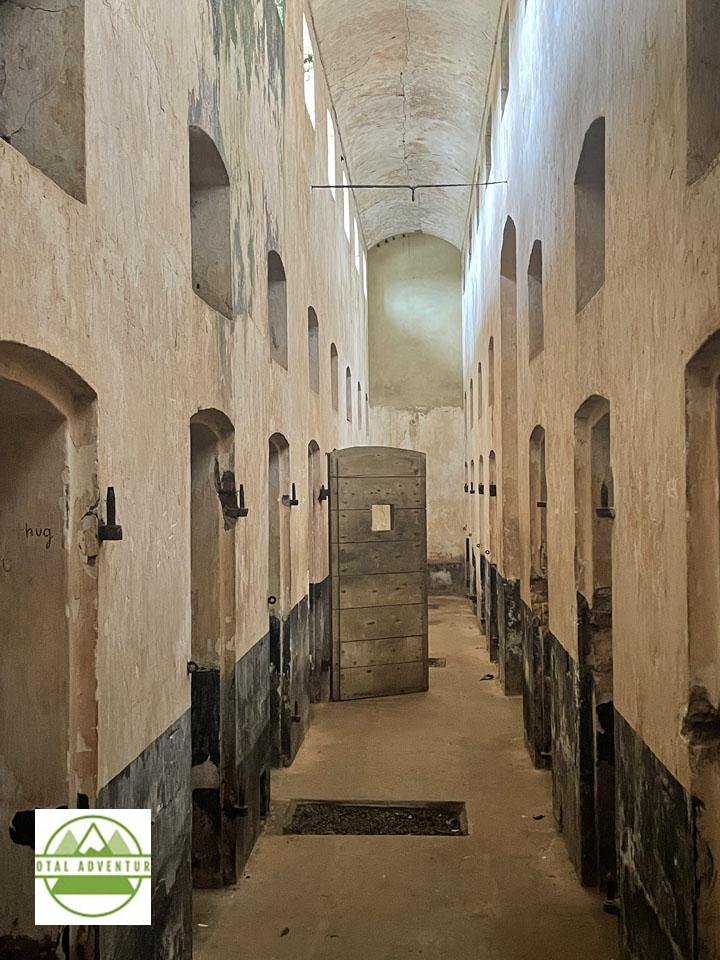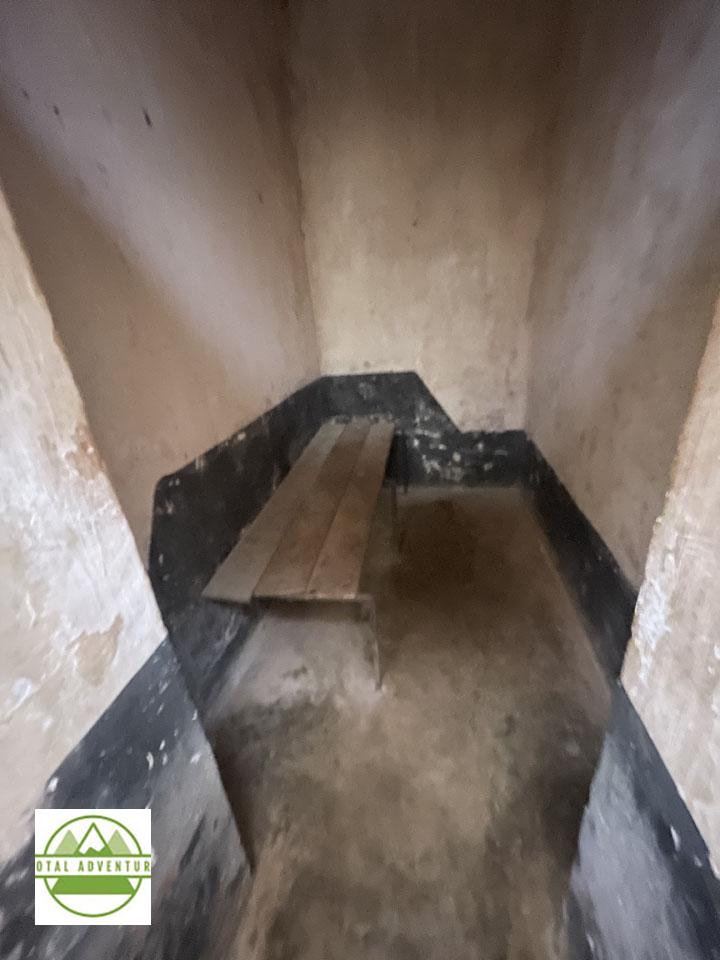 Three slats of wood for a bed. No lying or sitting for 15 hours of the day – only standing or pacing. Food was a soup or gruel with a minimum amount of calories to sustain life – reduced by half for violations. No talking, no reading material. Many went mad.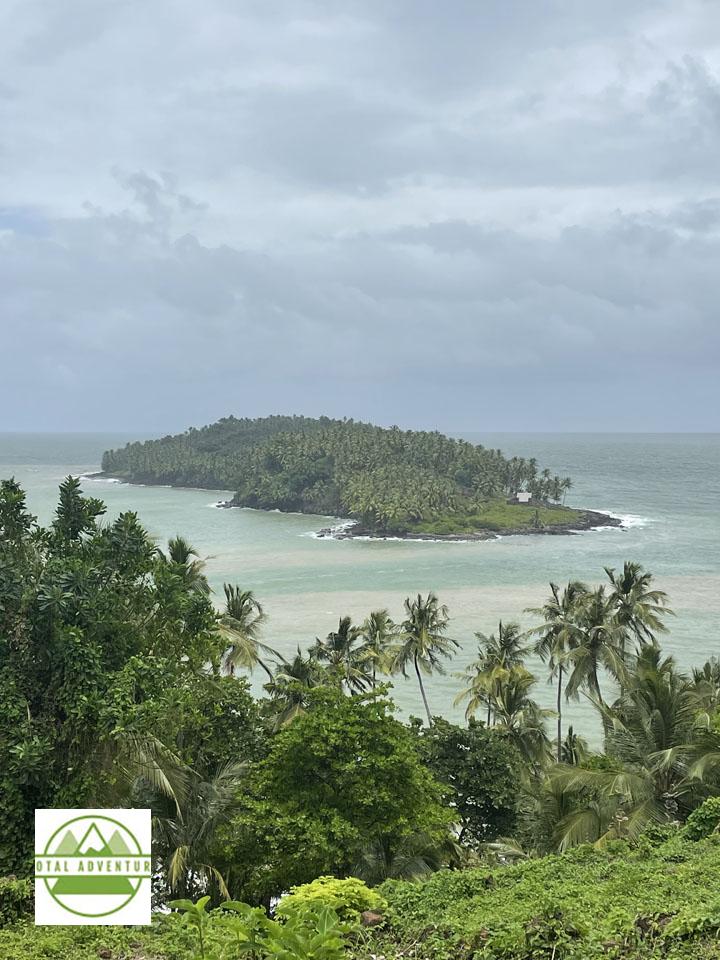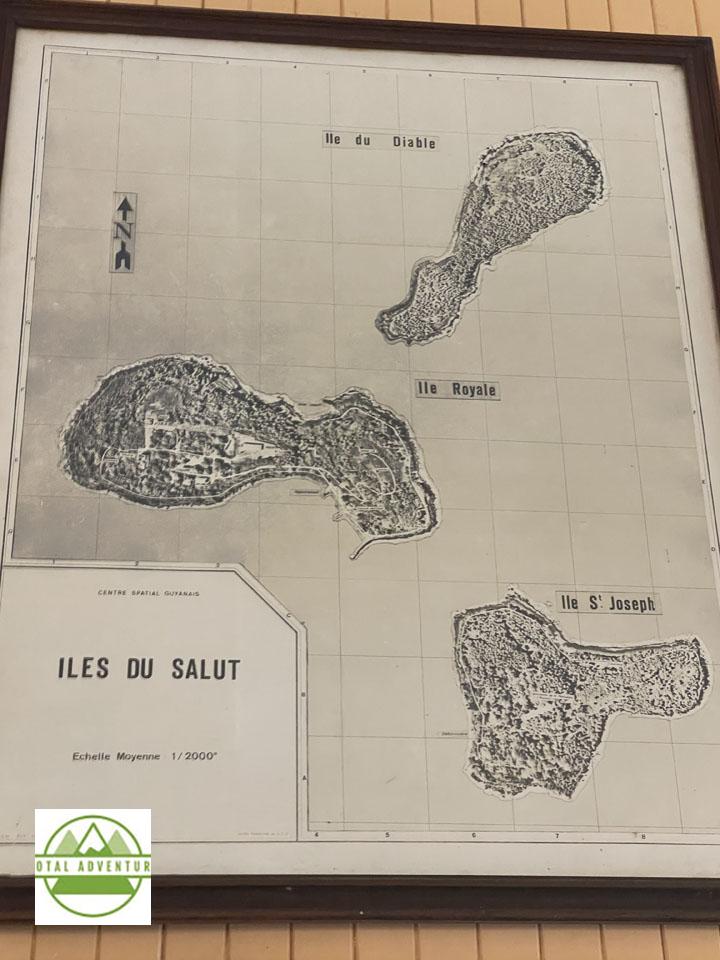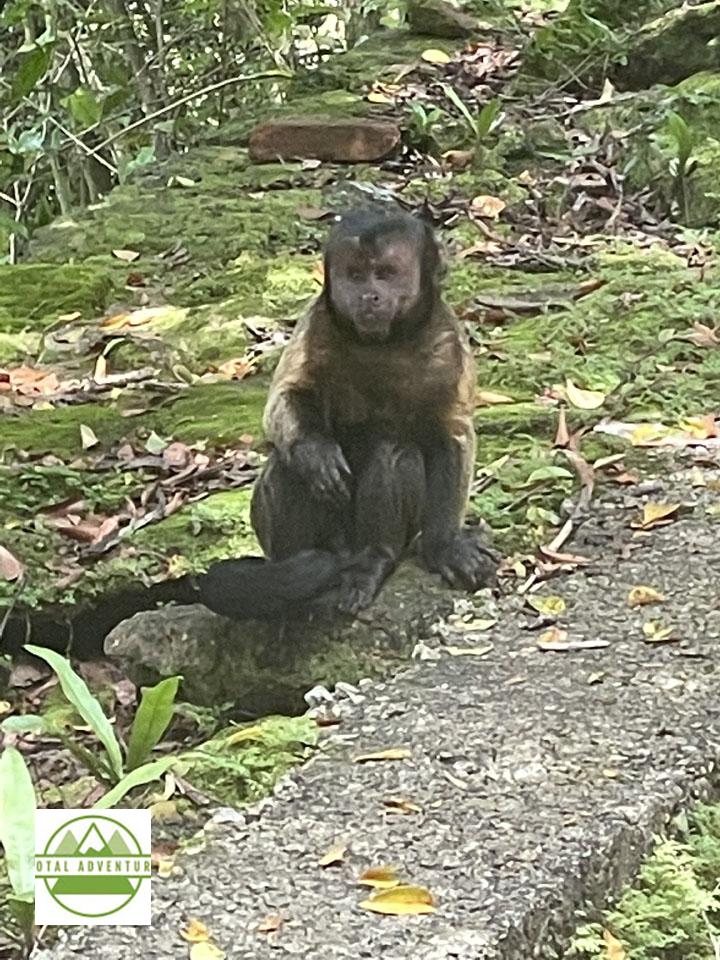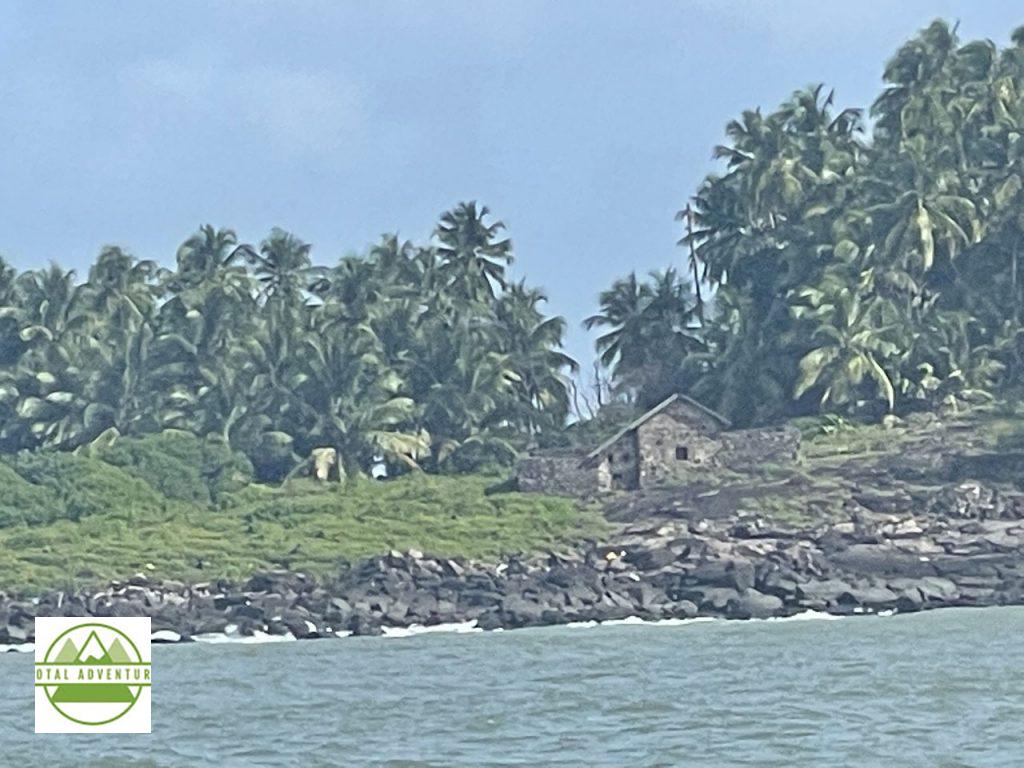 From the islands we returned via catamaran, with jolly French vacationers to Korou – site of the European Space Program. Then back to Cayenne for the evening. TotalAdventure then rose at 4:30 AM, took the van to St. Laurent for a mandatory covid test for both Suriname and the USA. Having missed the ferry, I crossed the Moroni by motorized pirogue to Albina where my Suriname driver was waiting. Back to Paramaribo for a delicious lunch and a 1 AM flight back to Miami.

Columbia's shoreline in the Pacific Ocean runs hundreds of miles from Panama to Ecuador, yet is only accessible by two roads. The coastline consists of sheer cliffs overgrown with dense jungle. It's hardly a place for vacationers – the third rainiest place on Earth with over 300 inches per year.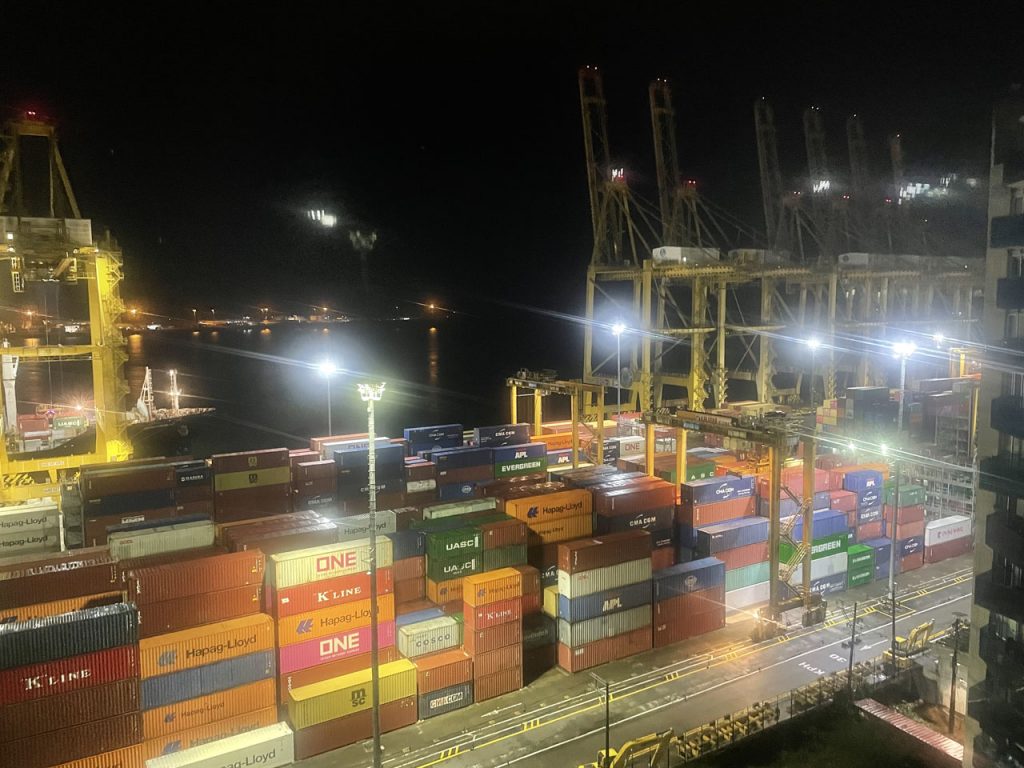 An overnight in the desolate and rainy port of Buenaventura, in the District of Choco, in order to catch a ferry to a coastal ecolodge the next morning.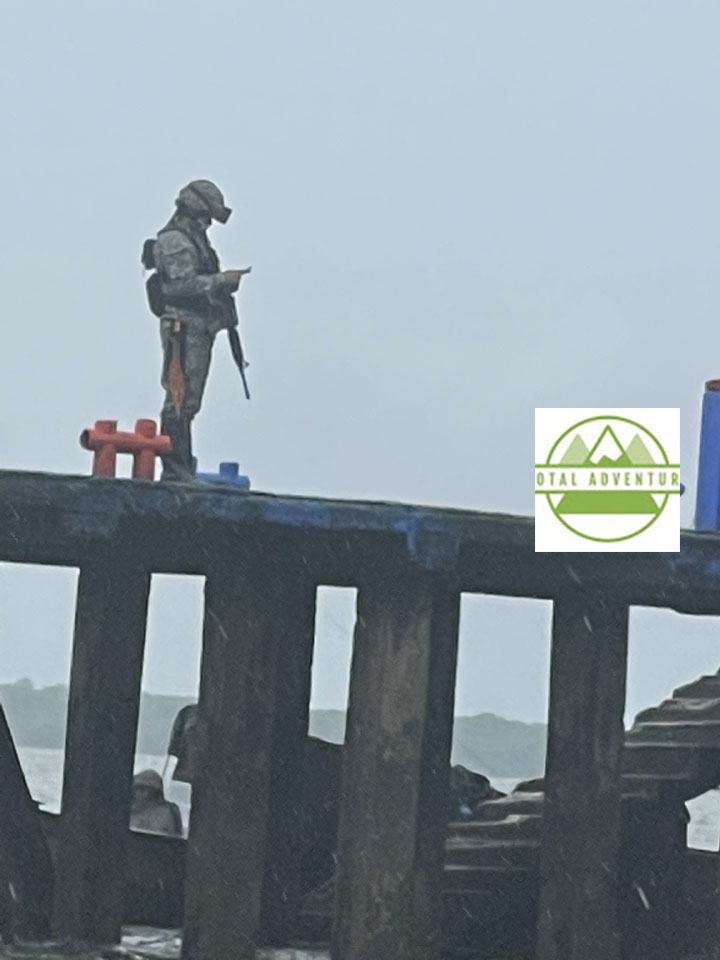 Narco Armies ,smuggling cocaine to American drug consumers, operate heavily in the region. Therefore it is heavily militarized. Here, a soldier standing guard at a fishing village checks his phone,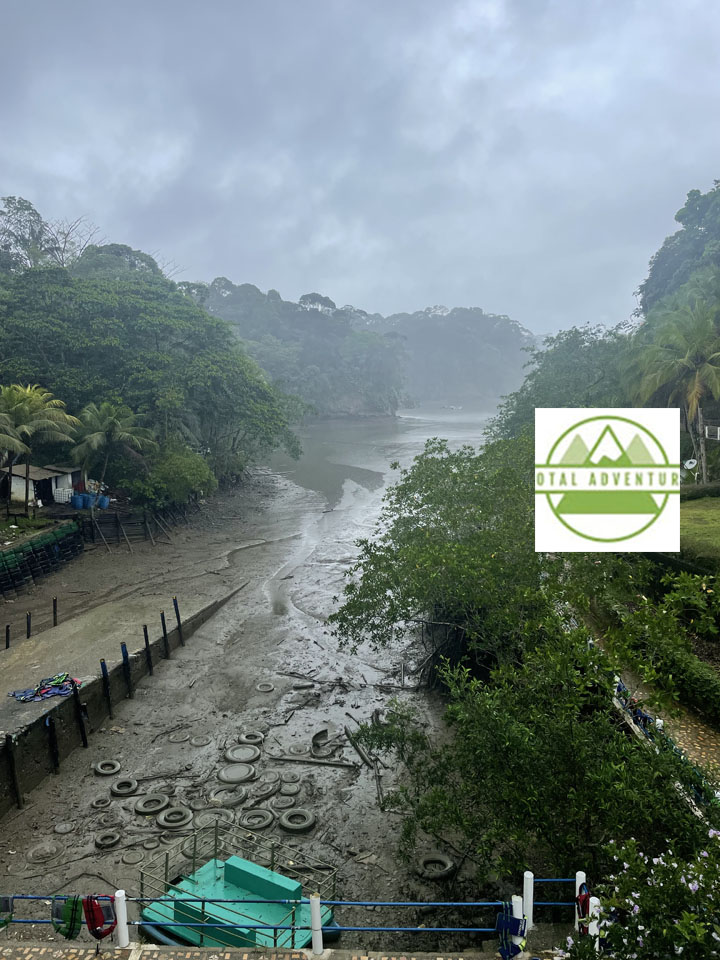 Low tide from my room. Tides are about 8 to 12 feet in the zone.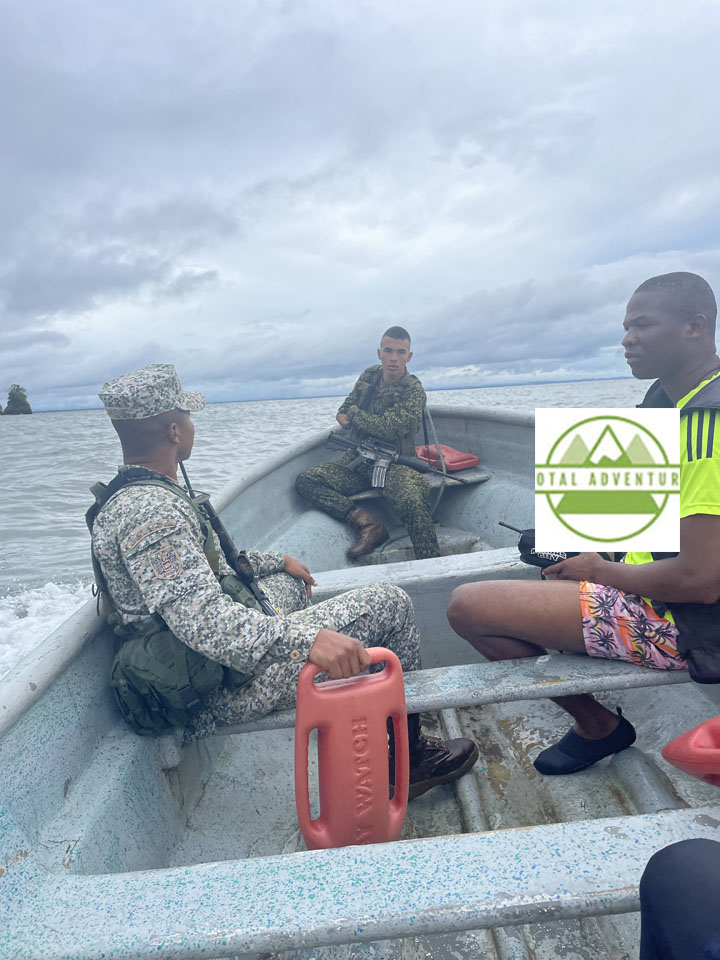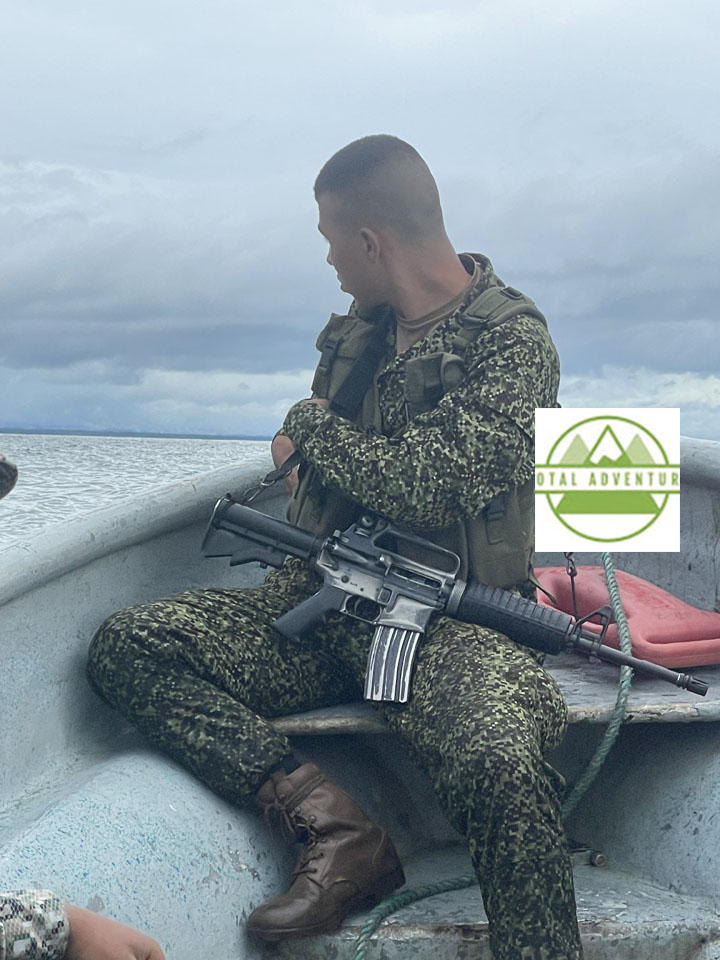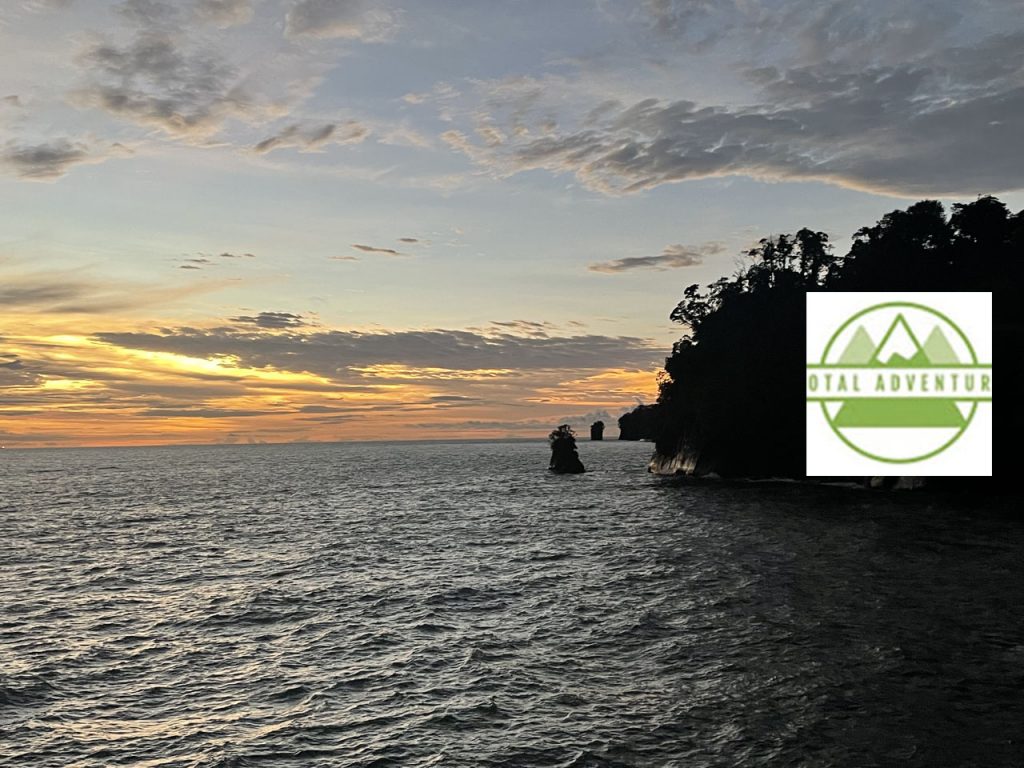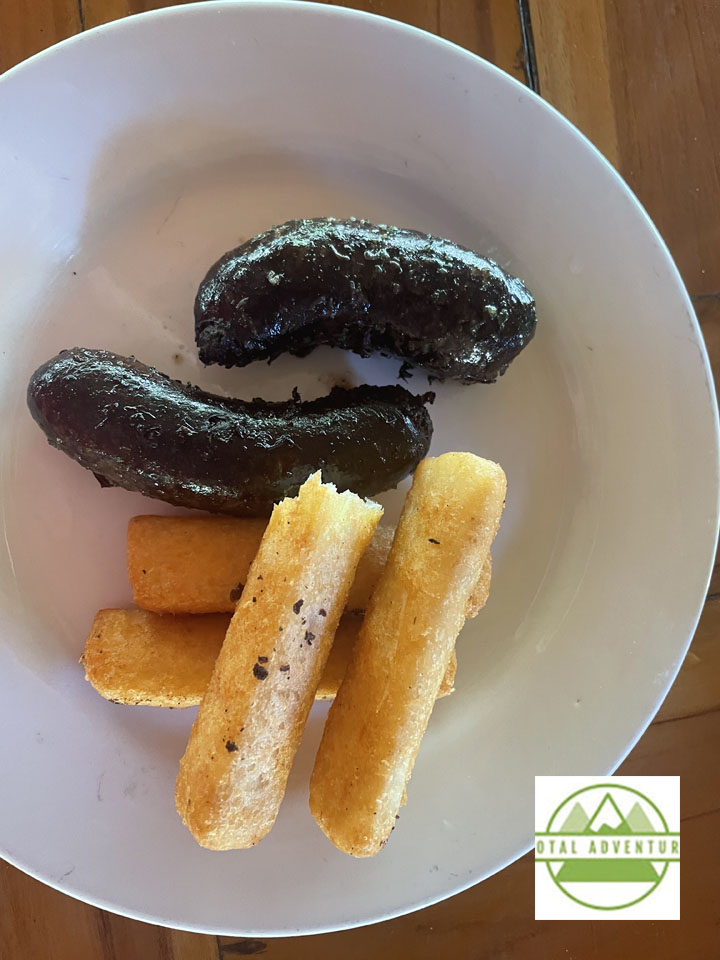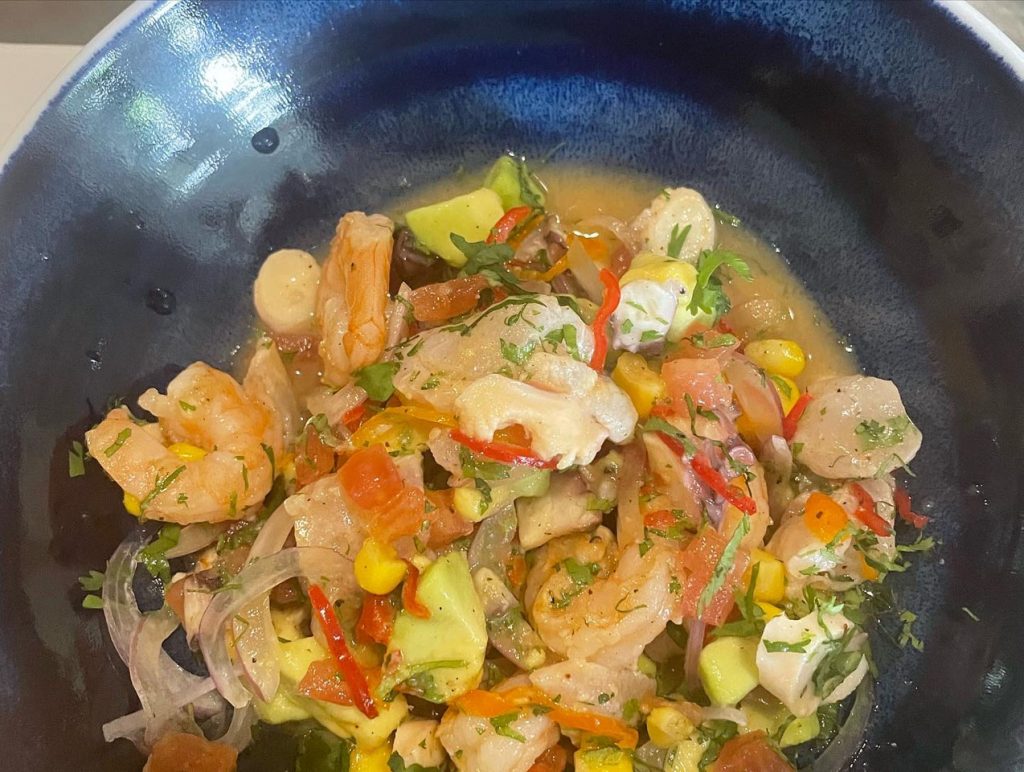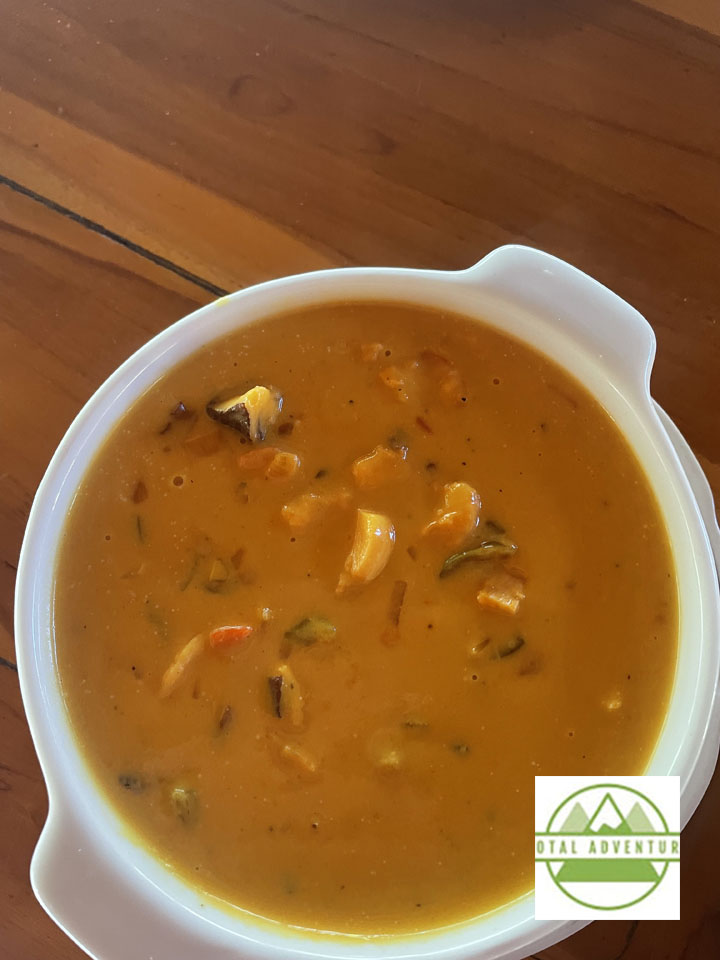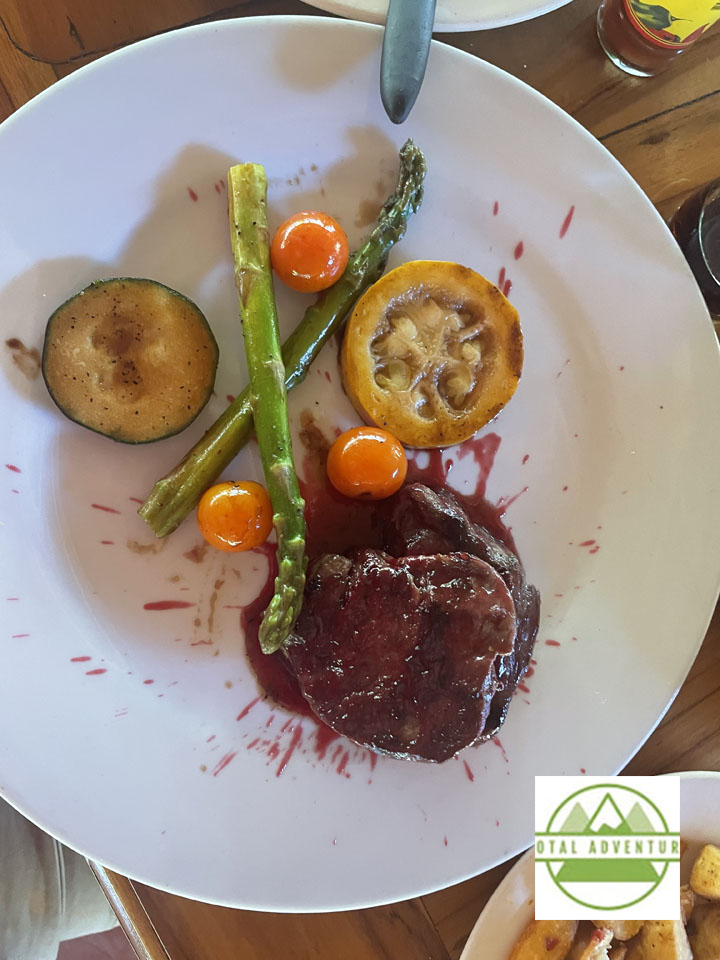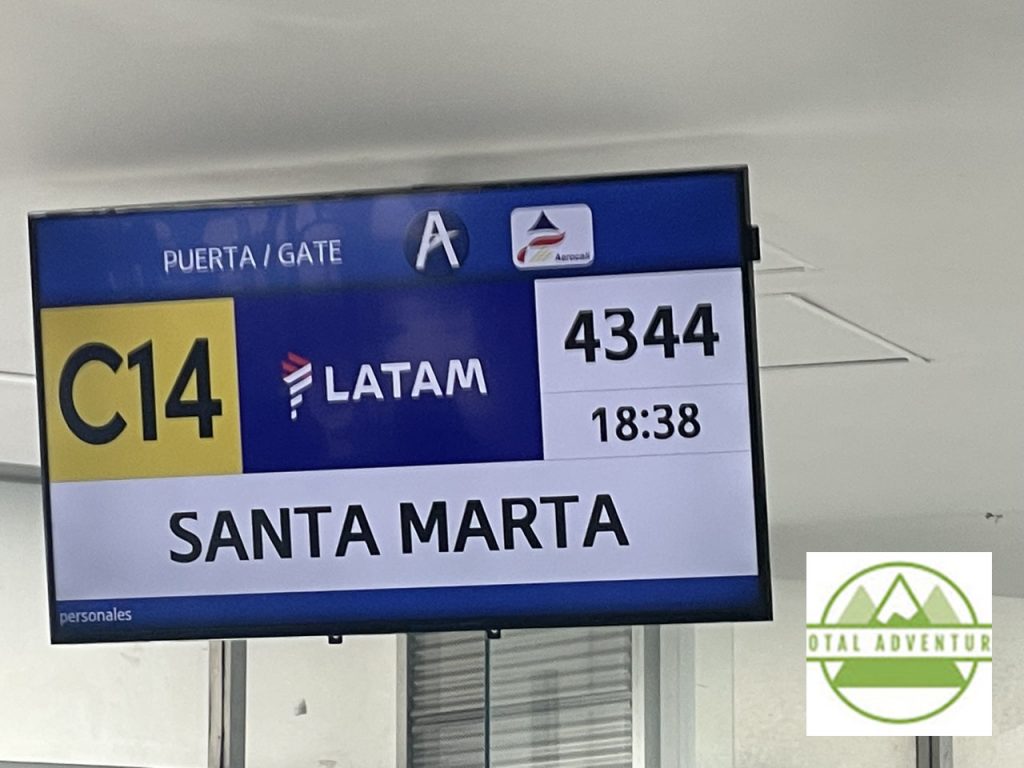 It's not easy being an adventurous spirit but living confined to the city, so today, October 8th, 2021, I am starting my 3 days snorkelling-intensive trip in the Galapagos Islands with a tailored-made itinerary.
I visit the islands as much as I can, but each new occasion makes me feel like I'm a privileged alien who is on a mission to discover an entirely new world, not ruled under the normal laws of biology.
This time, I have coordinated my hotel stays, meals, and snorkelling tours with Andean Travel Company. The rest of the adventure is up to me, so here we go!
Yesterday I arrived and took the afternoon at leisure to explore Santa Cruz island's amazing white coral beaches where flocks of iguanas defiantly stare at you and block the way. The world's only marine iguana is endemic to these islands.
I'm staying in a hostel in the middle of the bustling, colourful town of Puerto Ayora, one of the three urban centres of the archipelago. I would very much prefer this whole place to be inhabited, but people have been driven to these islands by the promise of economic success for decades now.
I was picked up by my guide and we walked a couple of blocks towards the dock. We embarked on a speedboat to Seymour Island.
I was provided all the necessary equipment and went directly to business (after listening to the guide's directions). My very first sight was a group of whitetip reef sharks cruising between the low basaltic cliffs below me. I did not expect that my first animal observation would be this quick and thrilling!.
Colourful fish such as the king angelfish, boxfish, and parrotfish swam around, and I got lost in thought admiring them. A strange sound brought me back to reality. It was as if small missiles were being shot… It was the sound of blue-footed boobies and pelicans plunge-diving at enormous speeds to catch fish!
These daily snorkelling tours provide lunch, and I'm grateful for that, as it is a very energy-intensive activity.
In my second swim of the day, I spotted one of my favourite marine animals, the black-botched ray. It looked so elegant with its perfectly aerodynamic platform and majestic in its cyclic underwater flight. I also hoped to see a scalloped hammerhead shark, but they are difficult to find, so let's see what happens tomorrow.
Today, October 9th, 2021, I'm heading to one of Galapagos' most iconic landmarks. Pinnacle Rock on Bartolomé Island. Located northeast of Santa Cruz island, 2 hours away in a boat, this is an immense spearheaded obelisk rising from the ocean. We disembarked on the appropriately named Golden Beach, and from there I started swimming into a shallow cove full of precious coral formations and reef fish.
During my time inside the cove, however, my mind was obsessed with swimming around the massive Pinnacle Rock itself. We got there in due time, along with the rest of the group and the guide. (No matter how good of a swimmer you are, when snorkelling always stay close to your group!)
At the underwater intersection where the sea bottom becomes a cliff, I found spectacular lava formations, where reef and Tiger sharks were accommodated inside natural galleries. Swimming ahead, I found medium-sized sea lions who adventured so close to my face that I actually got a bit scared. I tried to make as much eye contact as possible with them, and it's a tender sensation that I will never forget.
To finish off this day perfectly, we spotted the endangered Galapagos penguin standing on some rocks above the water. An Antarctic bird in these warm waters is certainly an unexpected sight, but they are one of the best examples of the unique animal adaptations happening on these islands.
Day 3! I cannot believe that today is the last of my snorkelling trip. We navigated northwest to Santa Fé Island. The area destined for snorkelling was well-protected from open sea currents, so my first thought was that this might be a smart choice for beginners. These calm, shallower waters, however, delivered generously.
Fluorescent blue chin parrotfishes, yellowtail surgeonfishes, and pufferfishes swam around the turquoise waters, and sea lions made me close company again. I really felt as if these boys knew that I was on a mission, and decided to escort me to the right place. To the open waters where the scalloped hammerhead sharks finally decided to reveal themselves. What an amazing creature, a perfect example of the ambitious effects of evolution. Its distinctive, enormous head works as a sensor that has yet to be explained by science. I couldn't have asked for a better ending to this trip.
Thank you, Galapagos! May we be able to do enough to preserve your treasures!
On the morning of Friday,July 24th I left Deadwood South Dakota and within an hour had entered Wyoming on SD 34/ WY 24 . The first stop was Devil's Tower.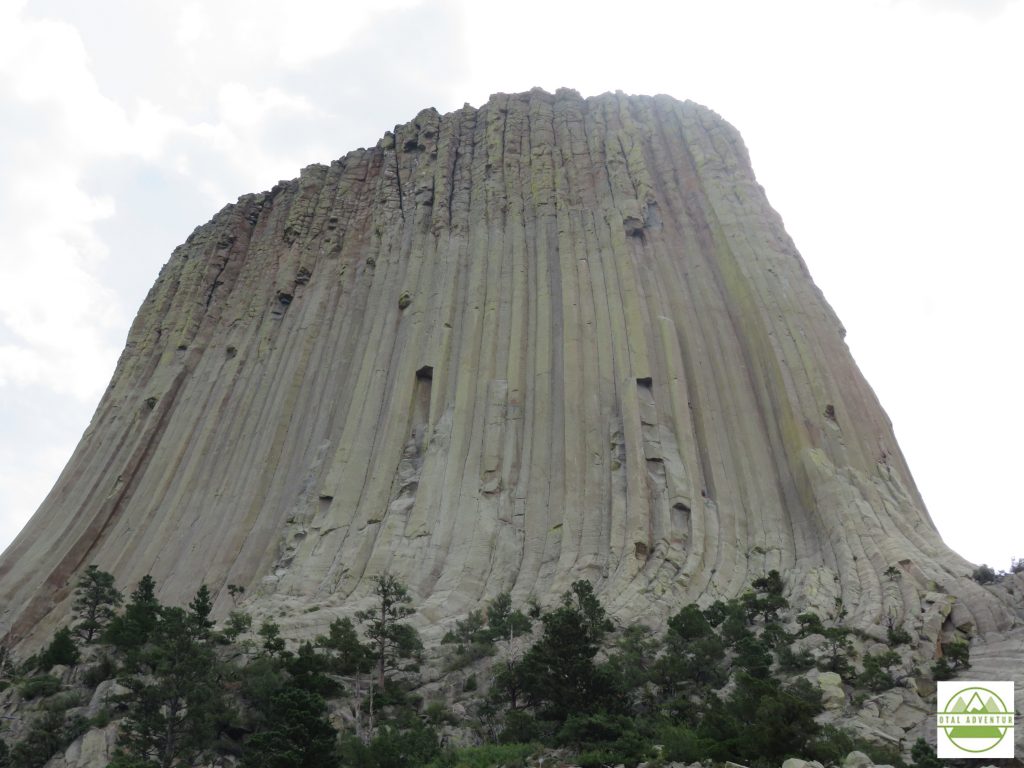 Rising straight out of flat farmland,Devil's Tower is 867 feet and formed in a short time due to volcanic upthrust. It is very geologically different than the Black Hills over 100 miles away, or the Rockies , more than 200. You can experience it in the video above.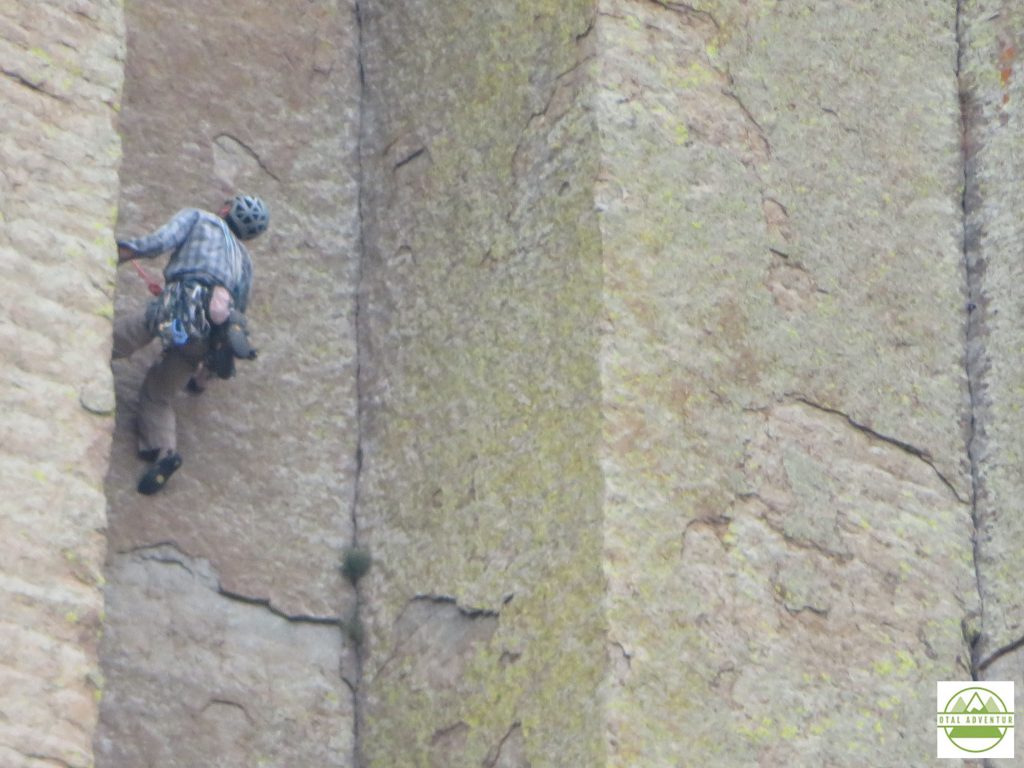 By mid afternoon I settled into Sheridan, at the foot of the Big Horn National Forest. As usual I dined alone on the hotel porch rather than in a lively restaurant .COVID life on the road. Everything closed by 8 anyway.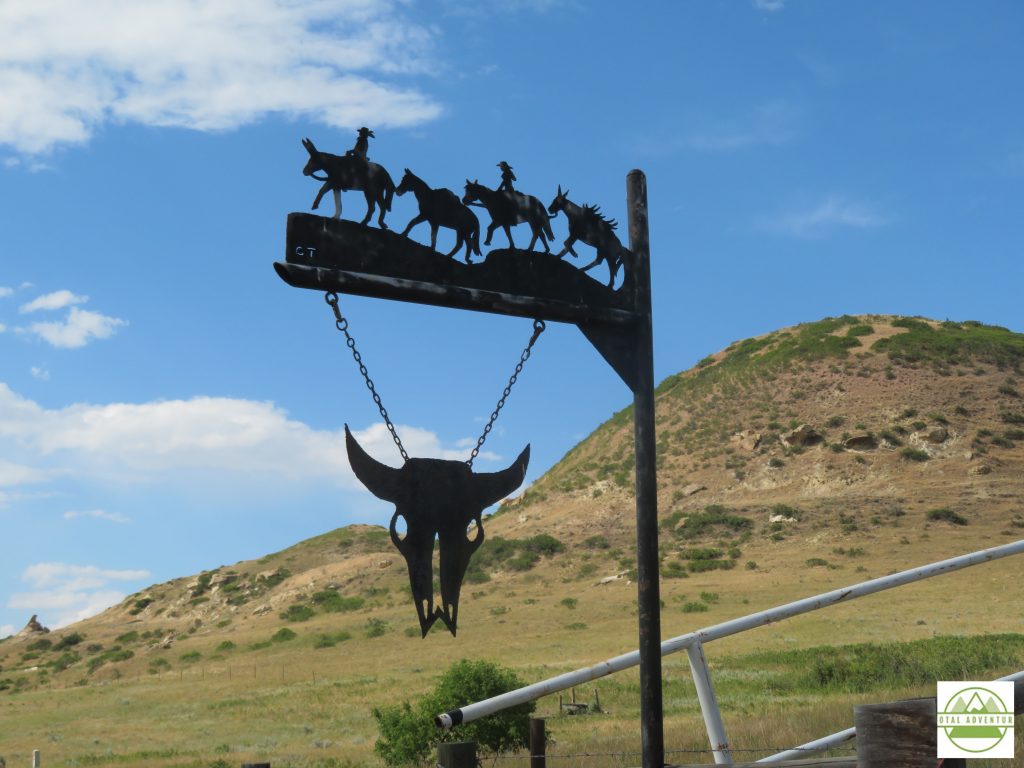 Big Horn National Park offers hundreds of square miles of hiking, climbing, glacier trekking and ATV trailing. Since it's not a National Park, it's not well known except locally. I was the only Florida plate, most were from Wyoming and Montana.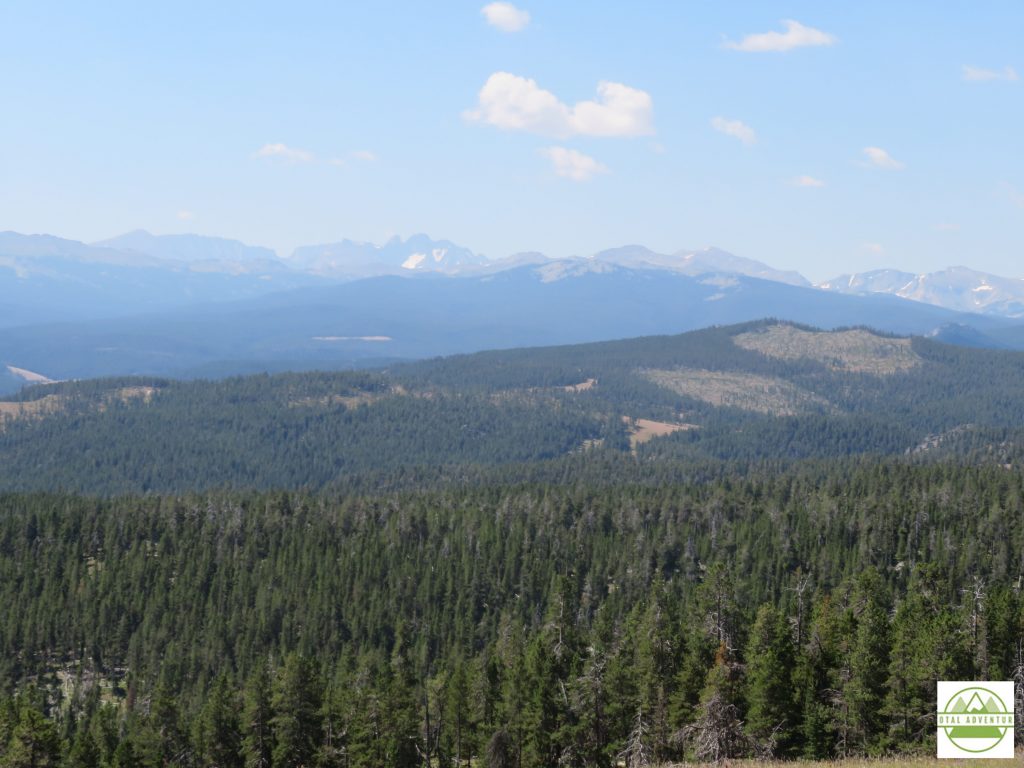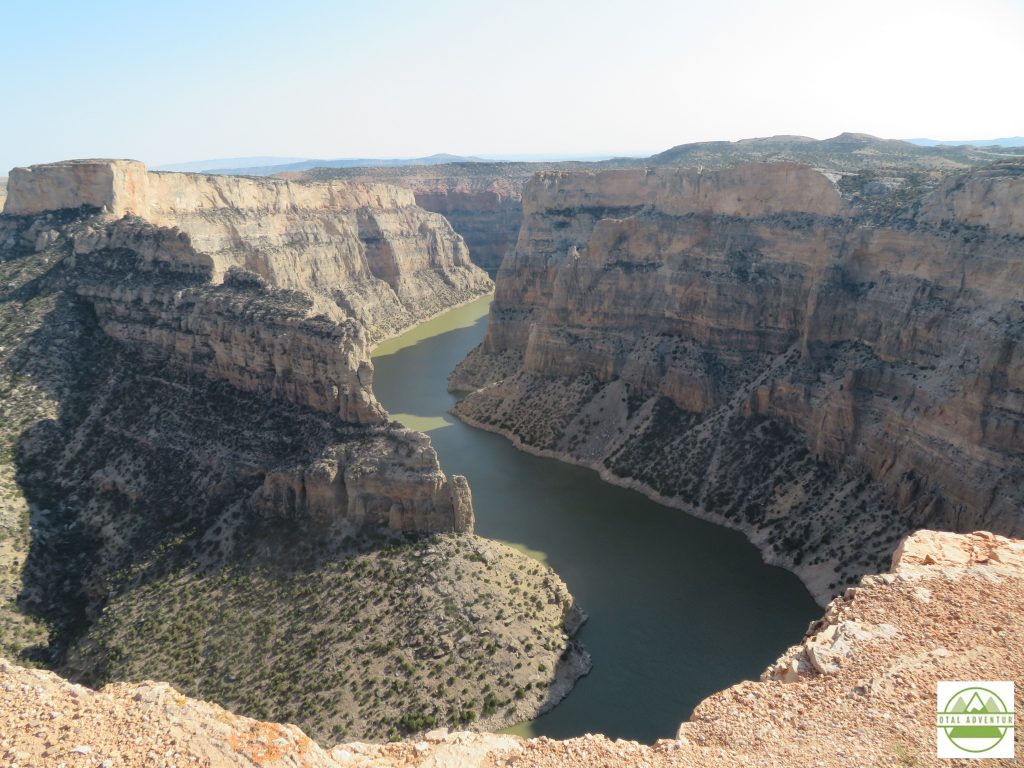 Dropping down a few thousand feet from the Big Horn Range, TotalAdventure explored the Snake River Canyon , traversing the Wyoming Montana border. The canyon had been dry with a seasonal stream until a dam was built in the 1930s.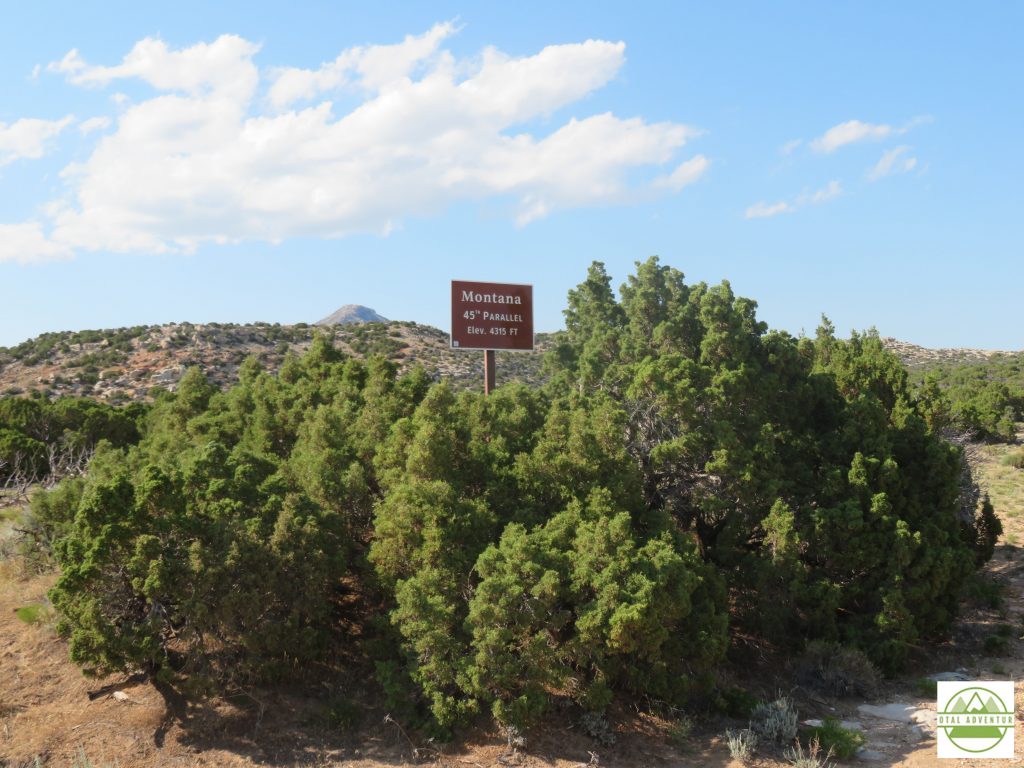 I then entered my 49th state, Montana ! Just one more to go – Oklahoma, but won't be there until the return trip East in September.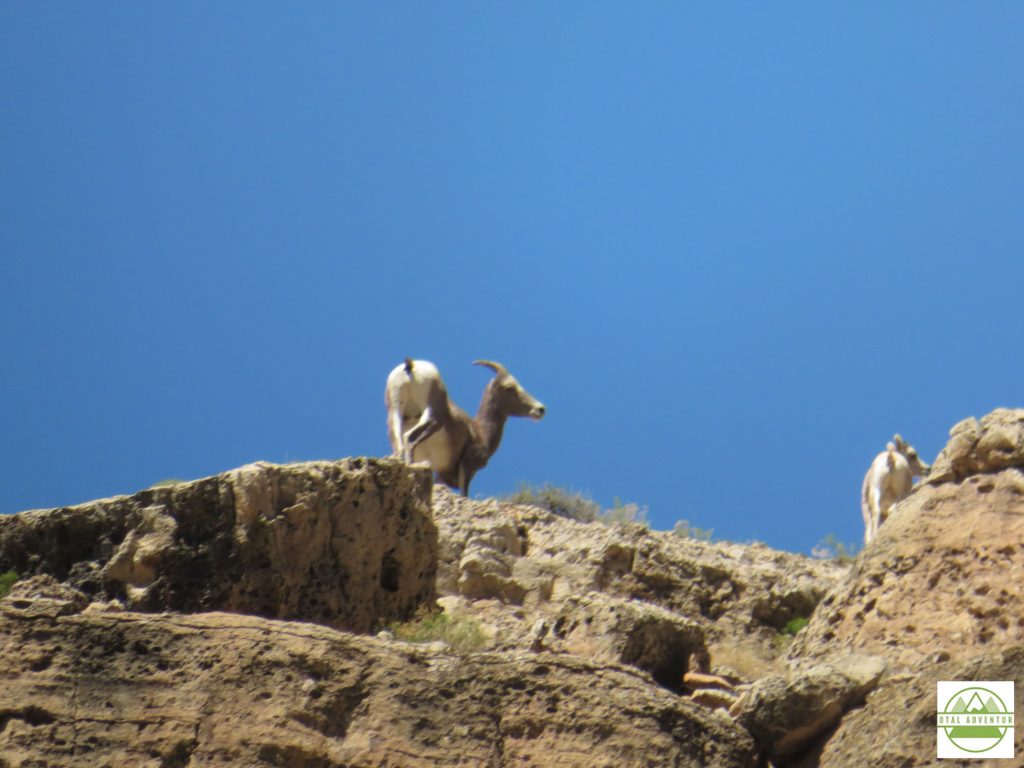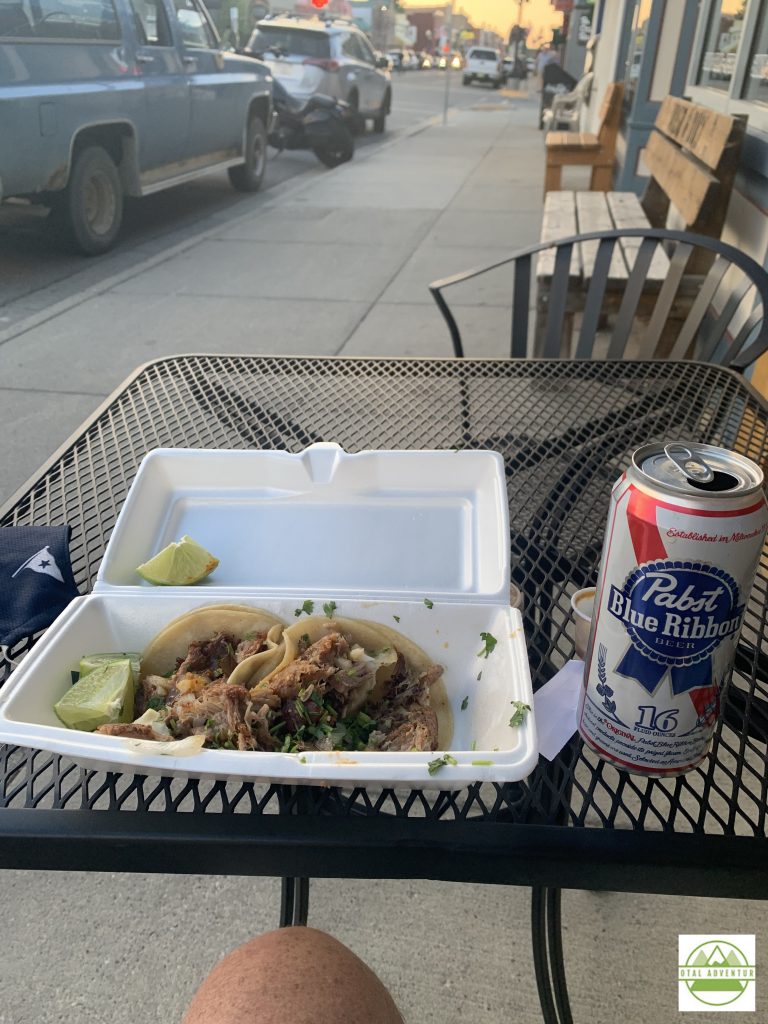 Before Yellowstone, I overnighted in Billings and Red Lodge Montana. In Billings I enjoyed a big Montana steak, but when I arrived at my hotel in Red Lodge after a day in Snake River, about 7:30 to discover that due to COVID my hotel restaurant was closed and the few restaurants still open in town would be closing at 8. This New York/Miami traveler is not used to small town hours but had to adjust on this trip or face night time starvation. I was the last one served from the line at a Mexican cantina and scored a PBR from the bar/casino across the street. The bars closed at 9 !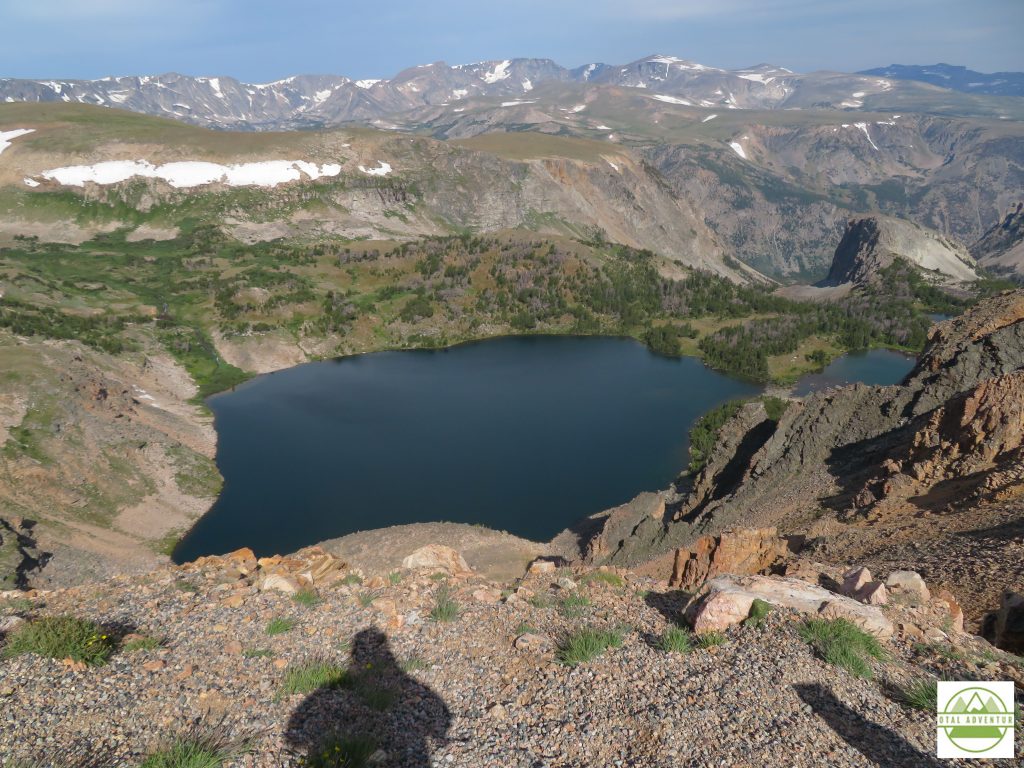 From Red Lodge to Yellowstone the winding ,high altitude Beartooth Highway crisscrossed several times between Wyoming and Montana.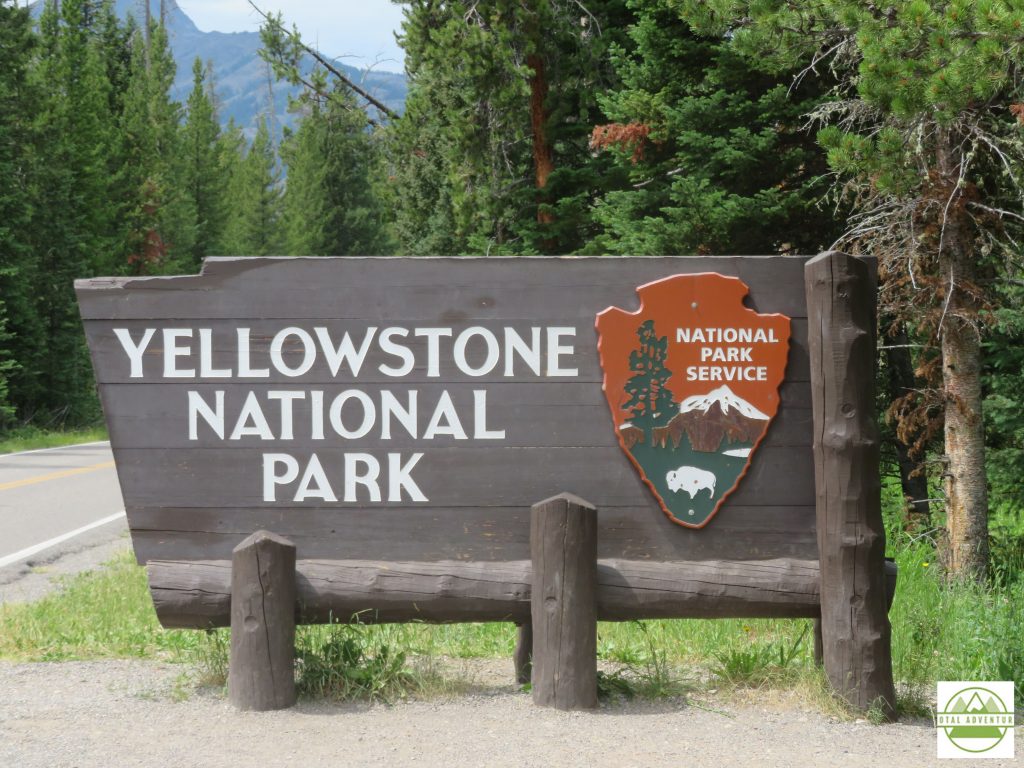 The Summer of 2020 was probably one of the best to explore Yellowstone. Though crowds were sizable , they were all American crowds, as most foreigners, not even Canadians, could visit in the COVID summer. The notorious traffic jams did not appear.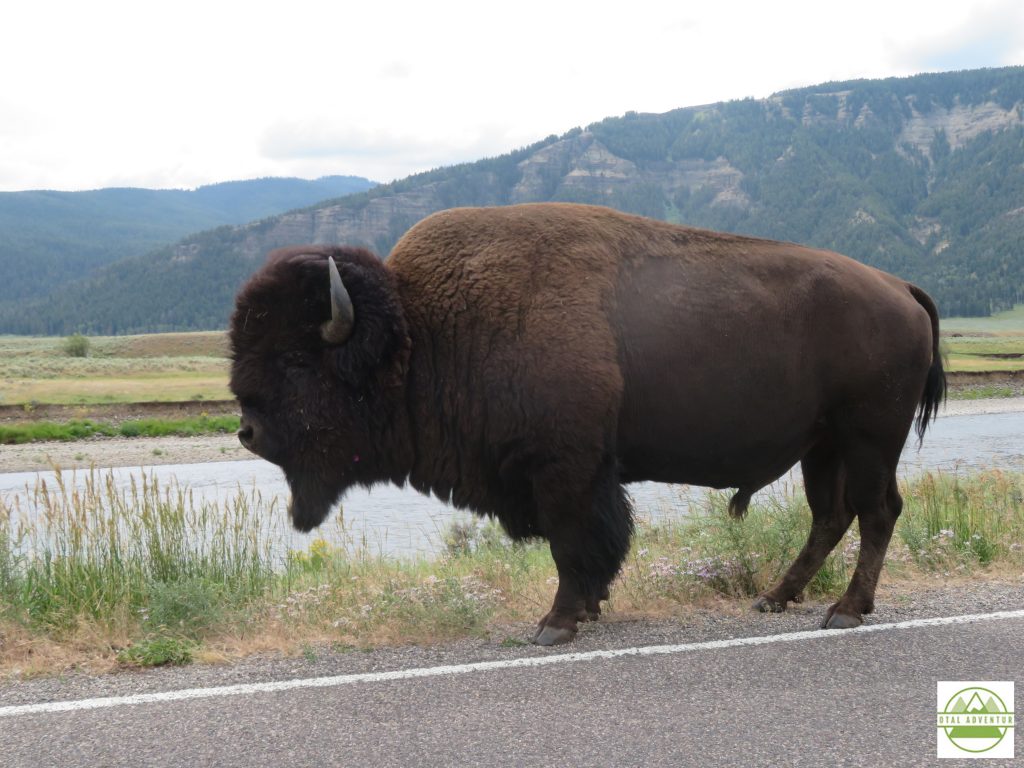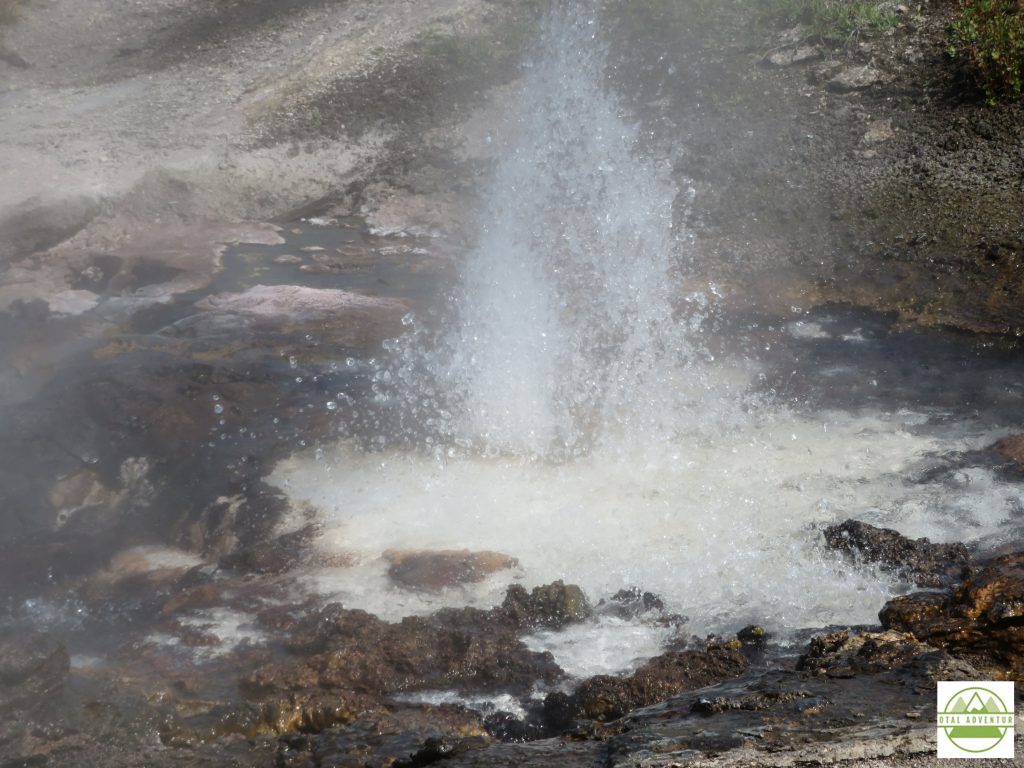 Yellowstone sits atop a super volcano. When it does finally blow – anytime between the next 10 minutes to 10,000 years – the park will become a 50 mile wide lake of boiling red lava and will cause global cooling for years to come.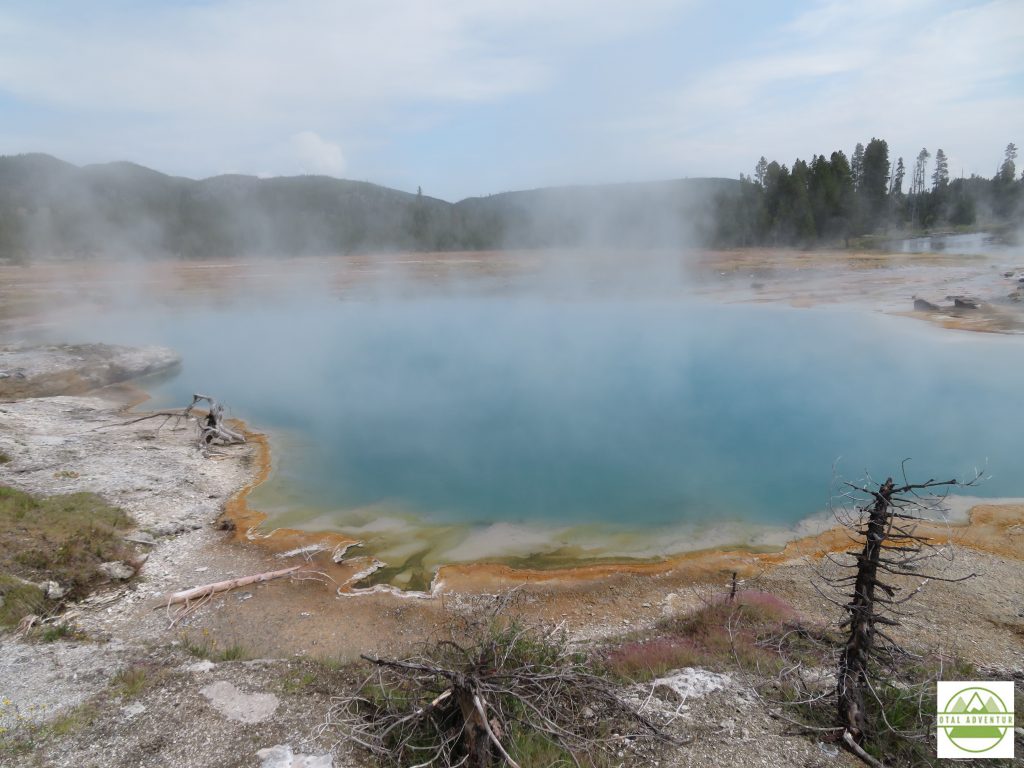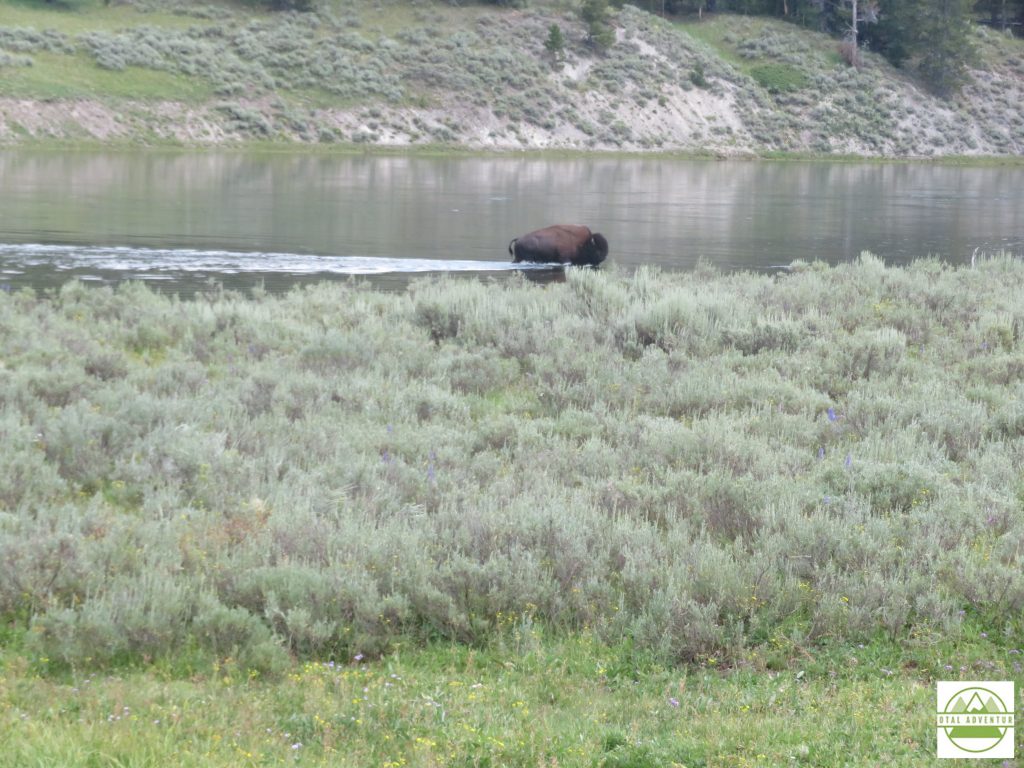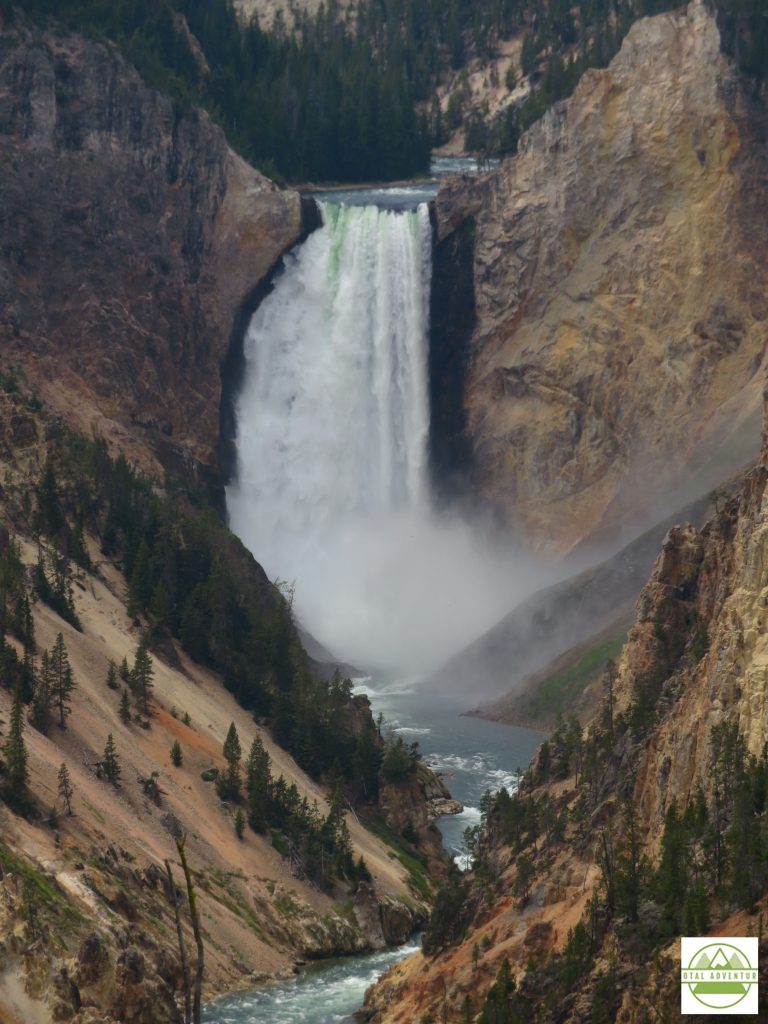 The falls look even more incredible in the video above. Be sure to watch it all.
After a day and a half in Yellowstone ( many people stay a week or more) it was time to head north into Montana. Passing Big Sky on a beautiful highway with a legal speed limit of 80 mph I arrived in Butte around sunset. I would stay there 2 nights, to explore the old mining city , to catch up on work ,do laundry and get the extremely dusty X2 washed.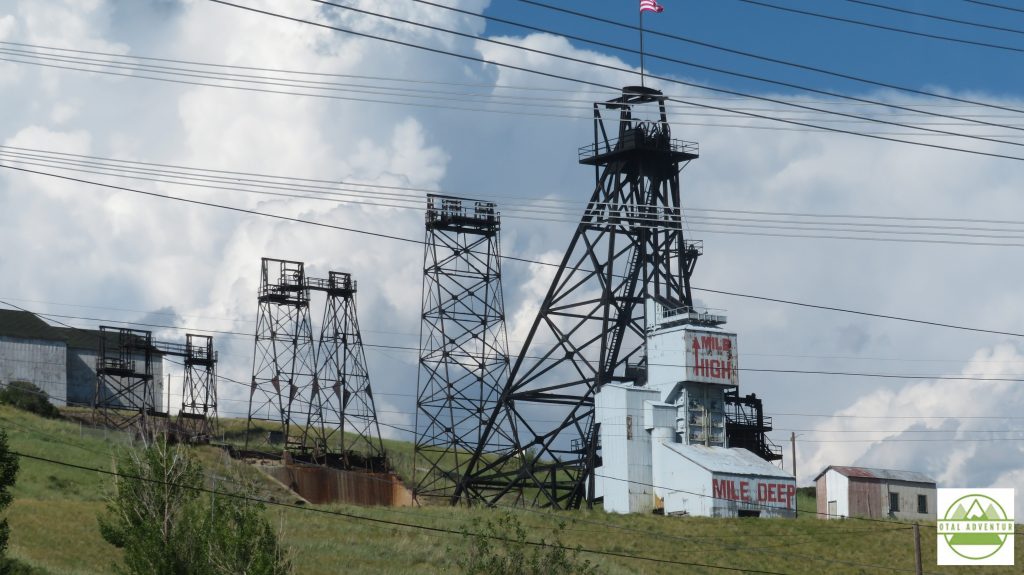 Gold Copper and silver were mined here. Butte was known as the "Richest Hill On Earth." Miners came from all over the world. Copper is still mined, but there's not much left. The old city is quiet but not quite abandoned.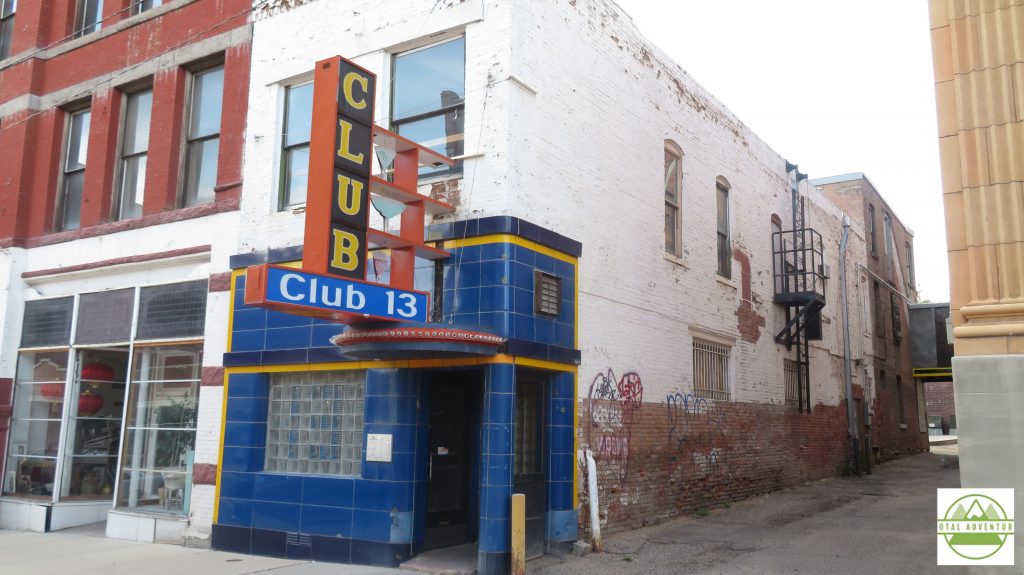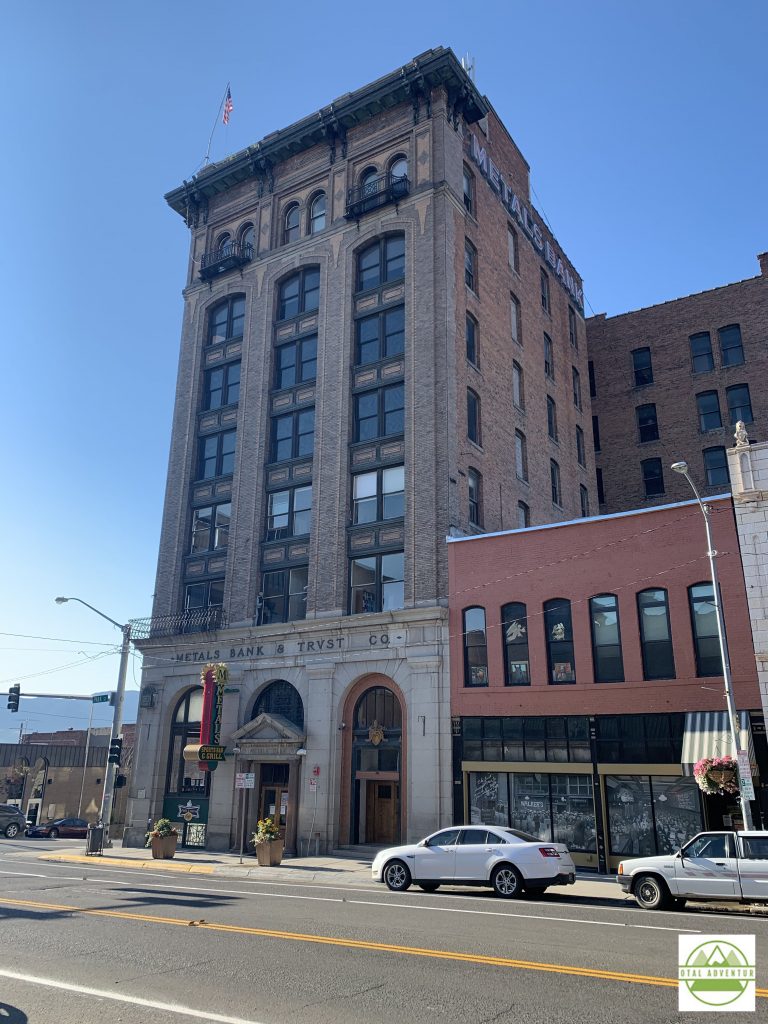 From Butte , a few more hours to the Northwest and I arrived in Whitefish ,gateway to Glacier National Park. Whitefish was full of California 'refugees",many who had arrived in private jets ,escaping mask and lockdown restrictions in their home state.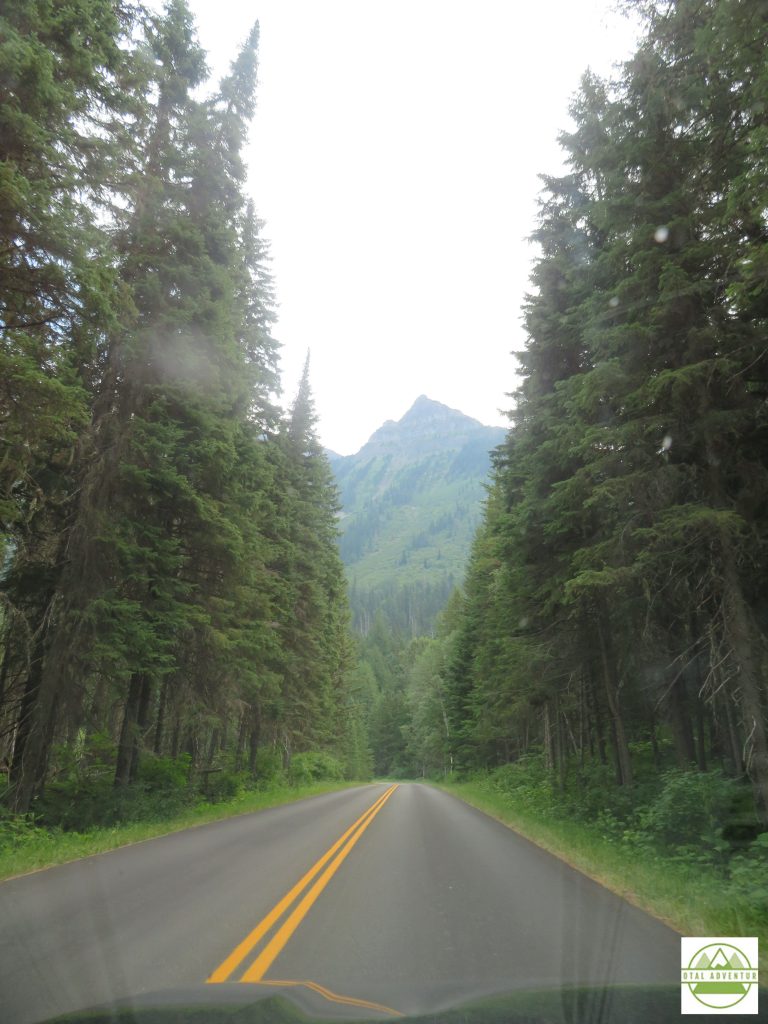 In Glacier , on the first day of August, I swam over a mile in 2 lakes and walked in the snow.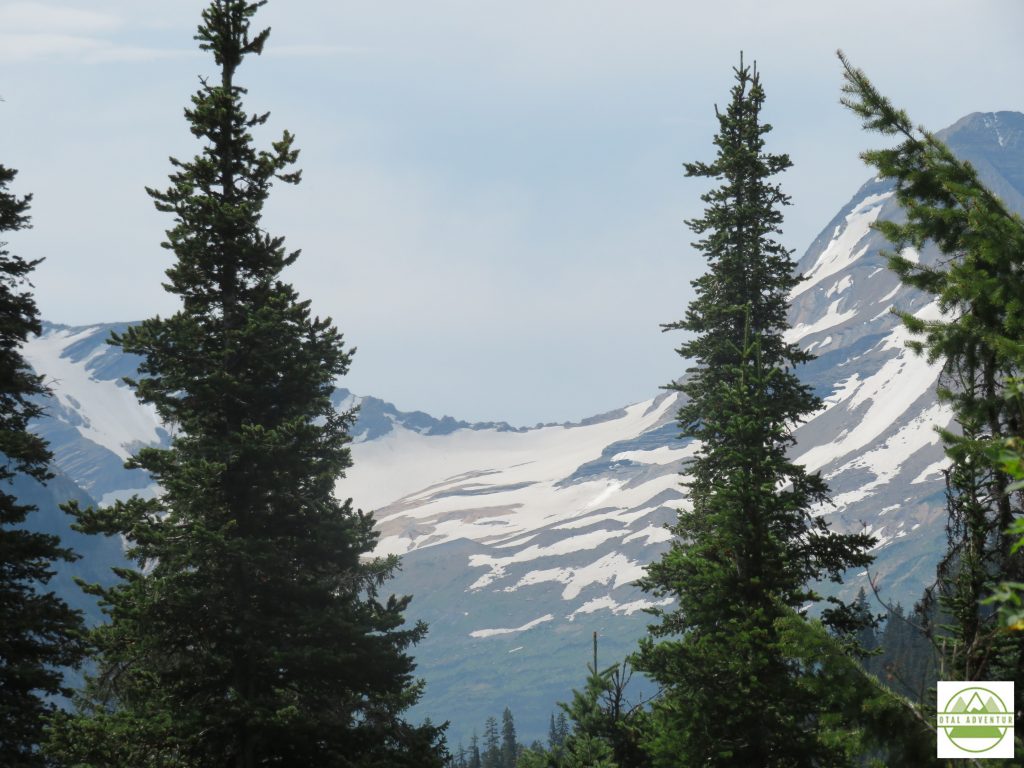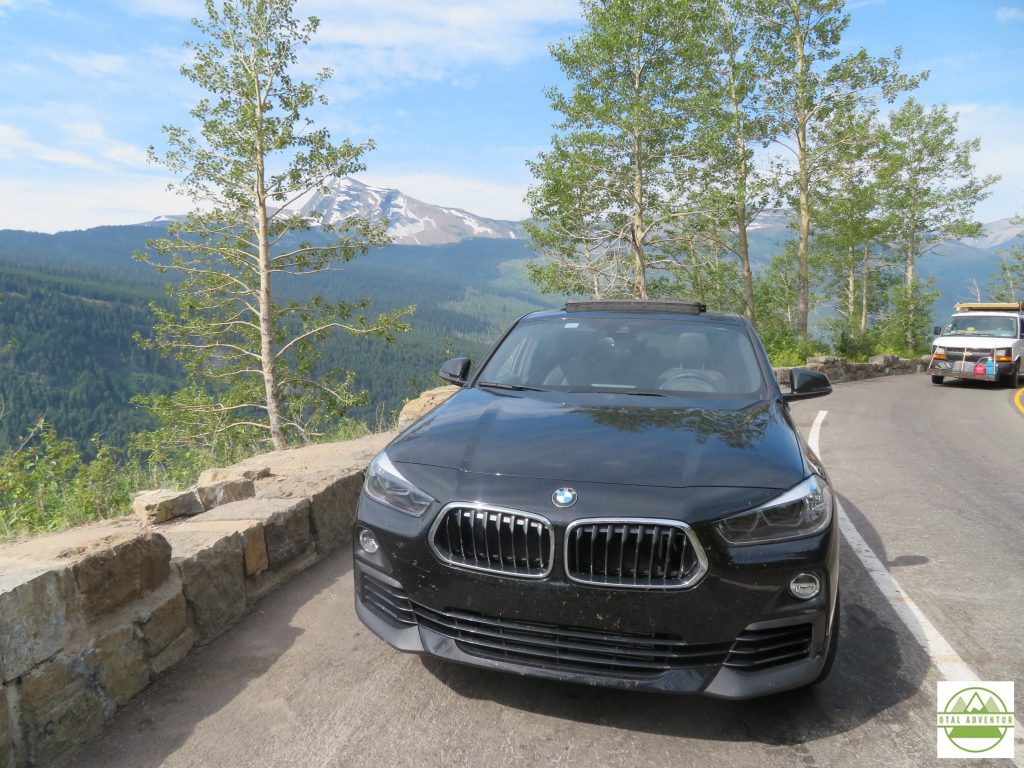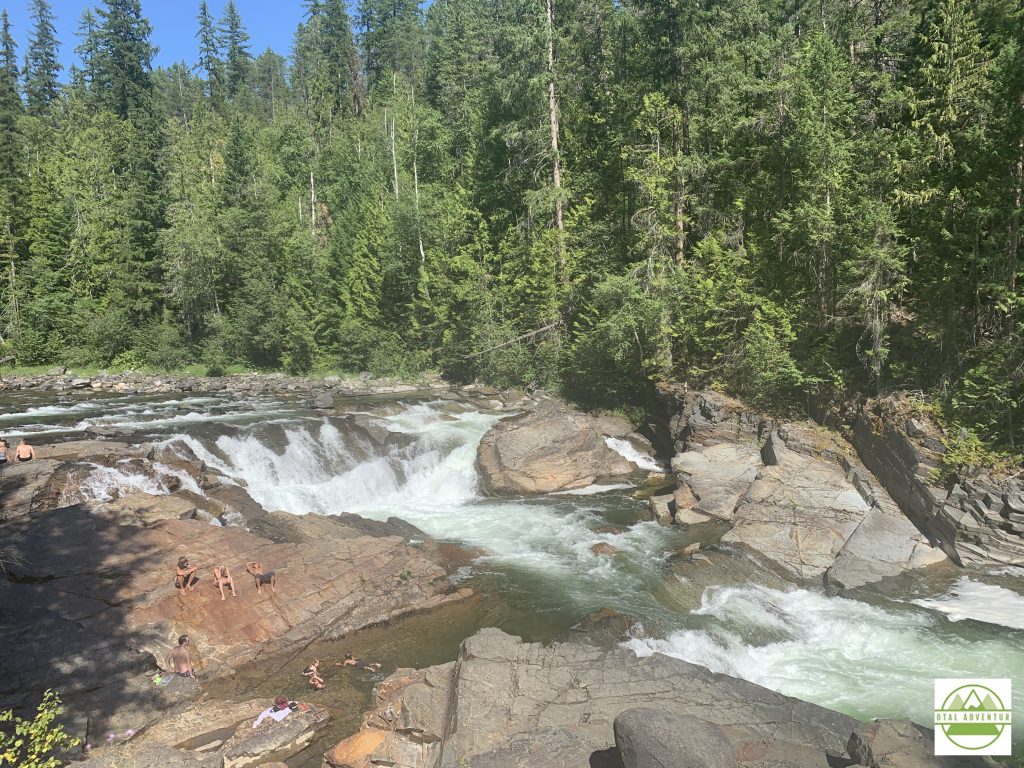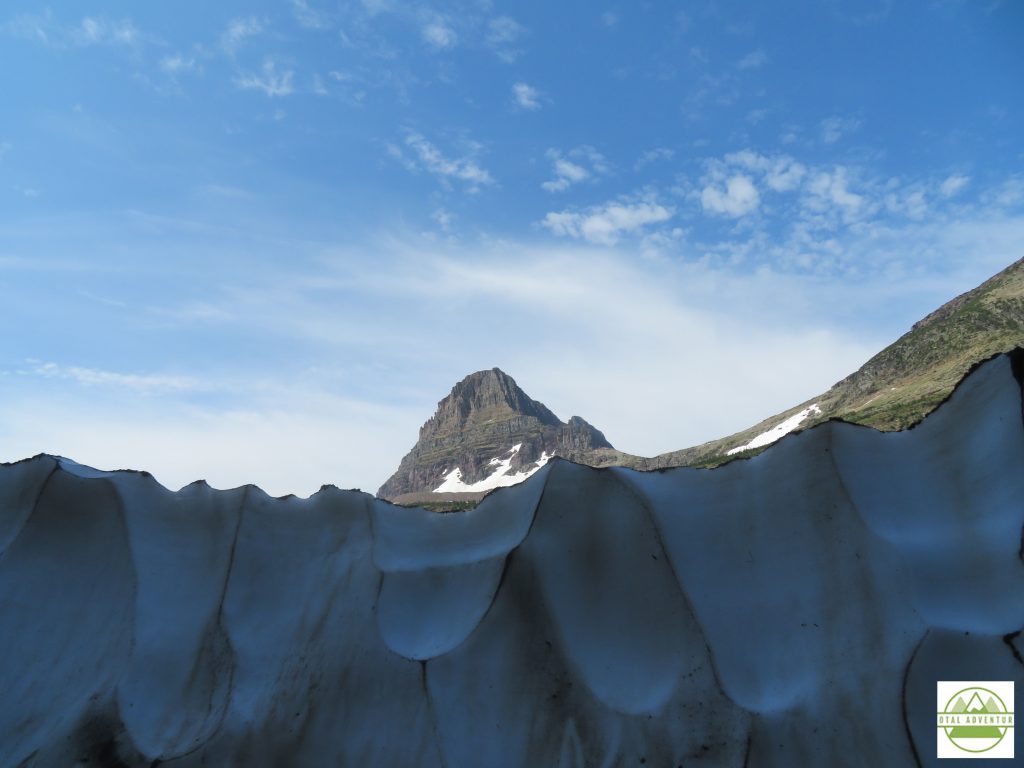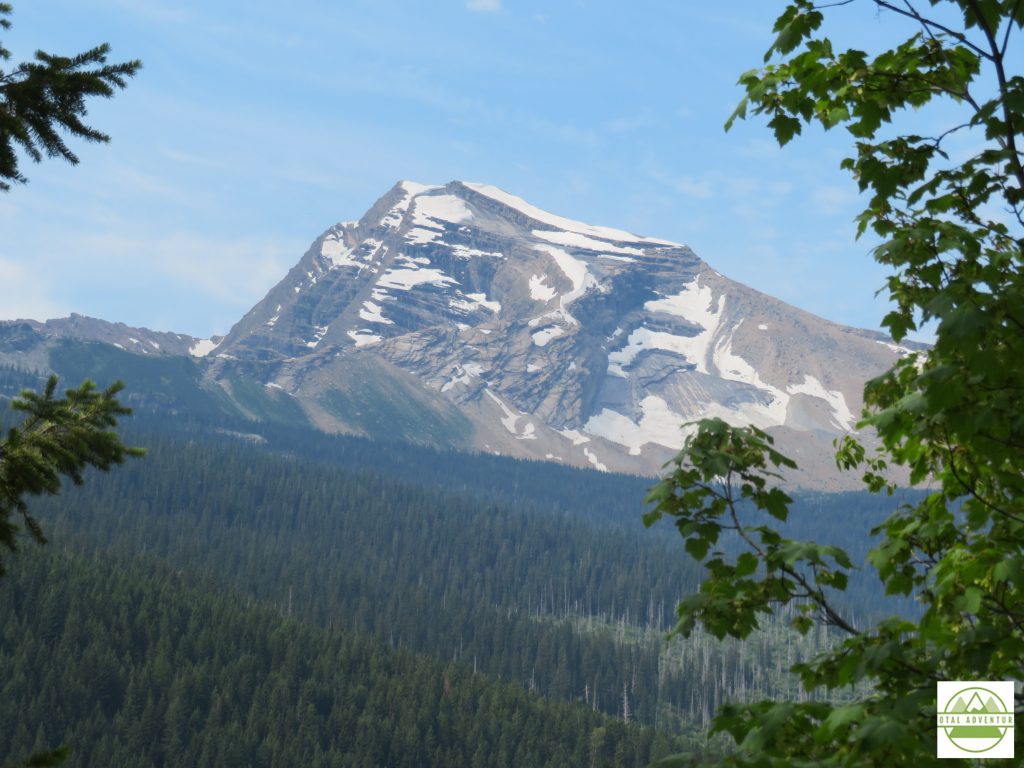 On the morning of August 2nd, I left Whitefish for a day of mostly dirt roads from Montana into Idaho. I missed my westward turn and would up at the Canadian border. When I originally thought of this cross country trip,years ago, I had always meant for it to include Canada. Winnipeg, Saskatoon, and Banff would have been on the itinerary. But in March 2020, the Canadian government had shut the borders to all but commercial traffic, due ,of course to disease spread.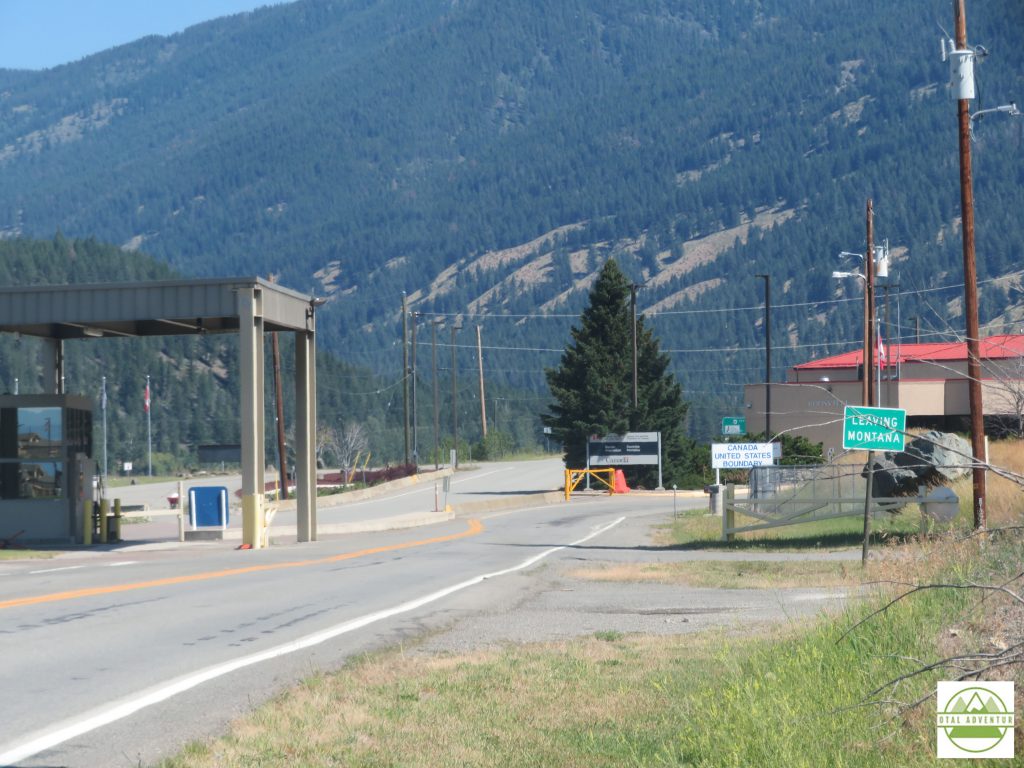 All I could do was look into this closed off , beautiful land – in this case the easternmost corner of British Columbia ,near Alberta. The next several hours was on windy isolated dirt roads – into the town of Yaak .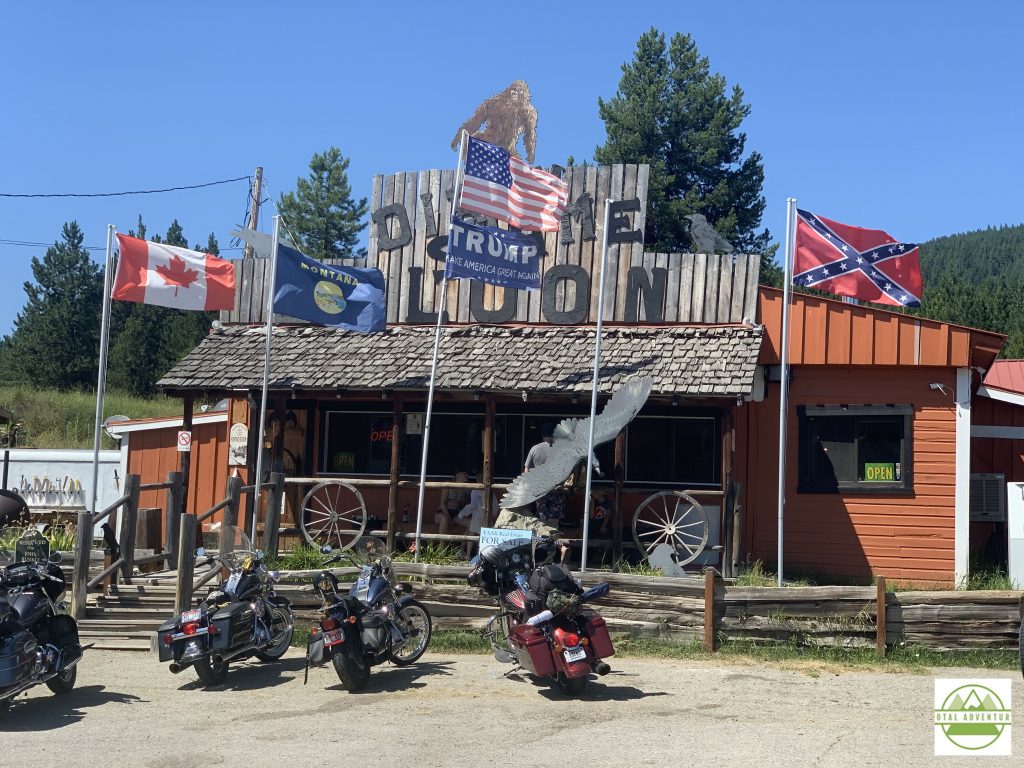 I walked inside the bar, which of course was all bikers . Had a friendly beer and they were amazed I was all the way from Miami. No photos were permitted, probably for very good reasons.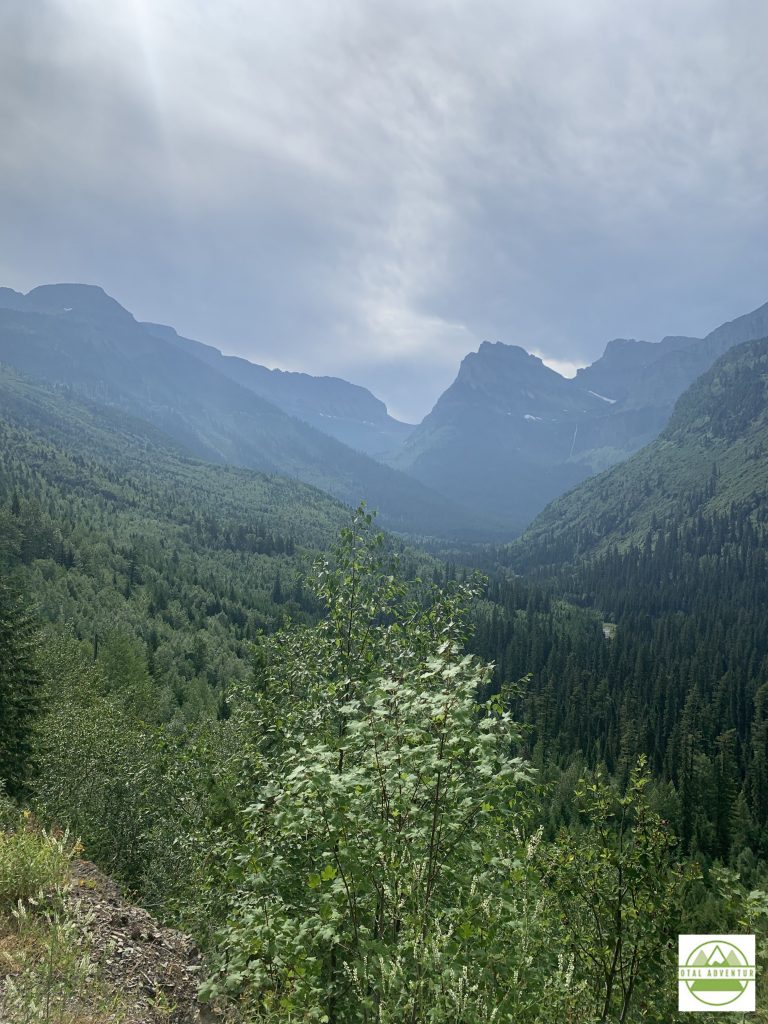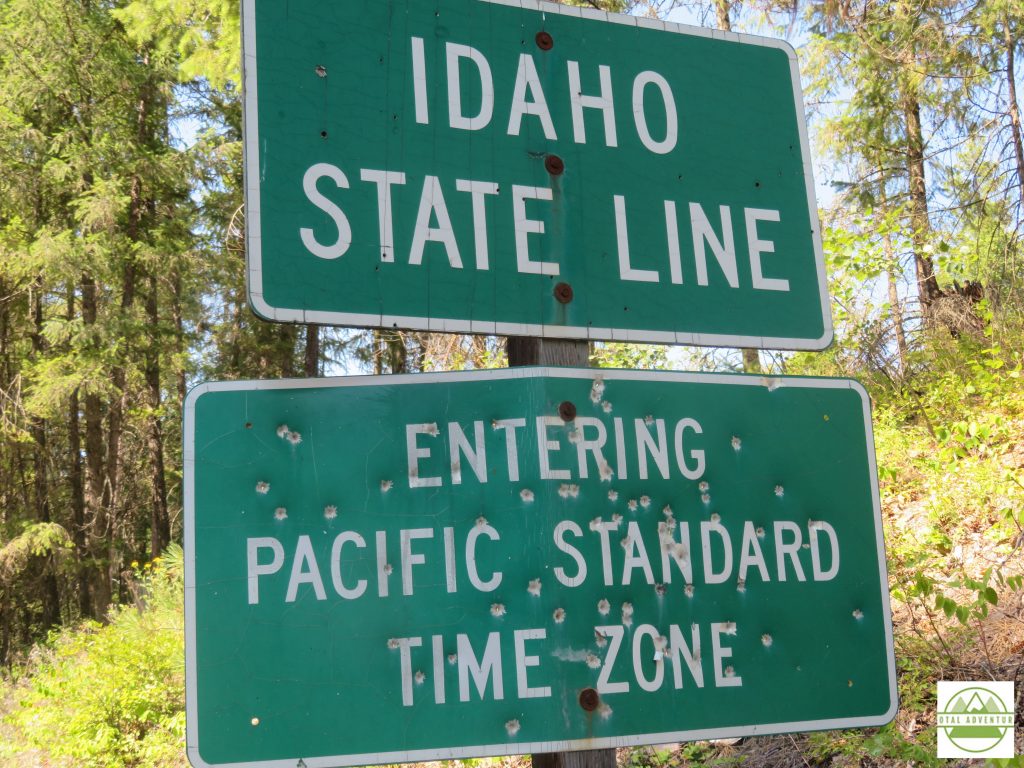 I spent the night in touristy Couer d'Alene, Idaho, another town where restaurants closed at 8 and I had to order pizza by 9 before that closed too. Changed clocks back for the last time. The next day – through Washington State, past Spokane – to Portland ,Oregon – almost completely cross country !
Tags:

Posted in:
The Simian Mountains In Northern Amhara State Were Formed By Extreme Volcanoes About 40 Million Years Ago. They Tower West Of The Rift Valley, Which Runs Almost The Whole Length Of Africa.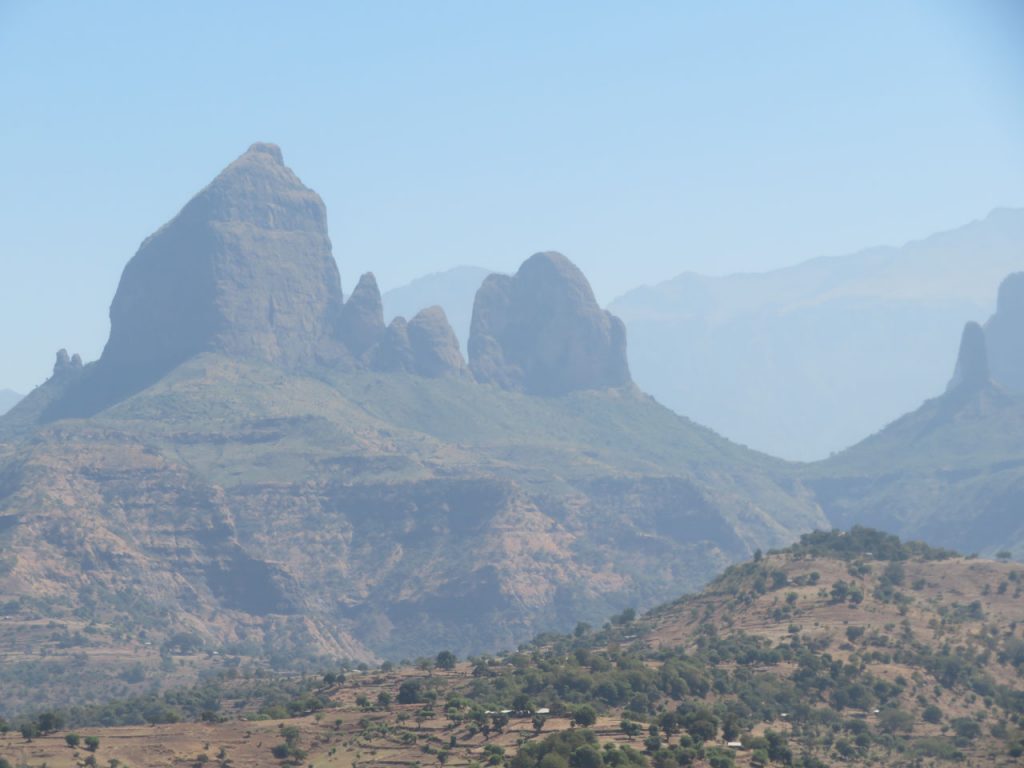 The Highest Mountain Is 15000 Feet ( 4550 m) . Snow is known to fall in the wet season. TotalAdventure experienced below freezing temperatures in the early mornings.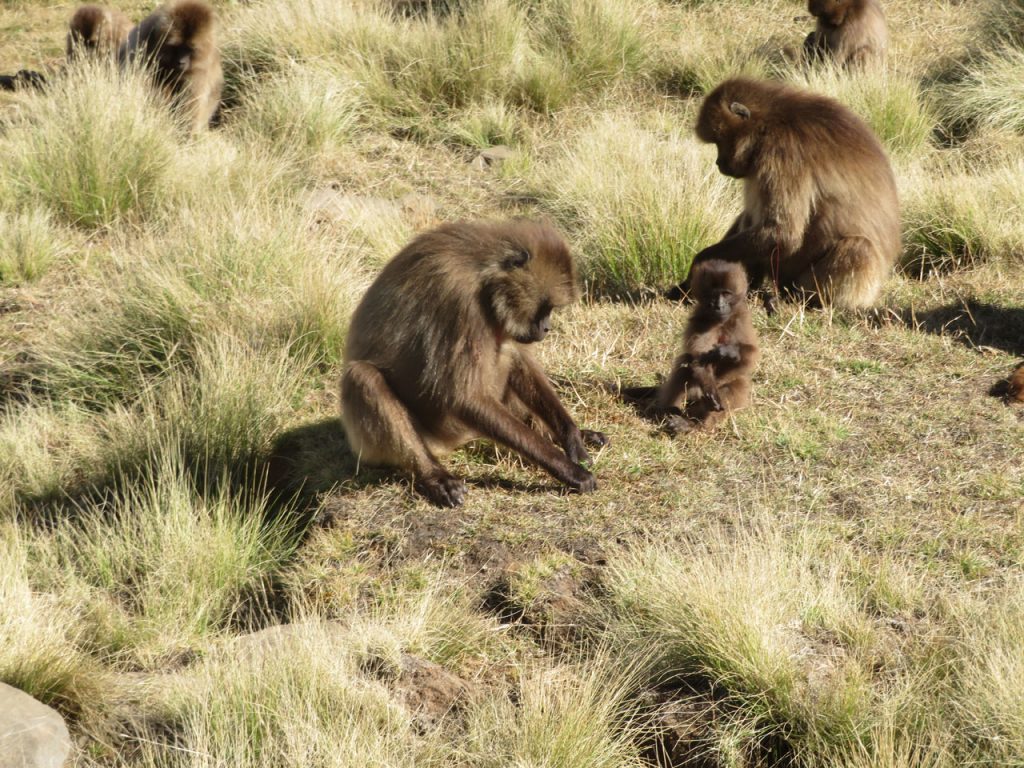 A Gelada Monkey Family Forages For Dinner. Snacks from tourists are strictly forbidden.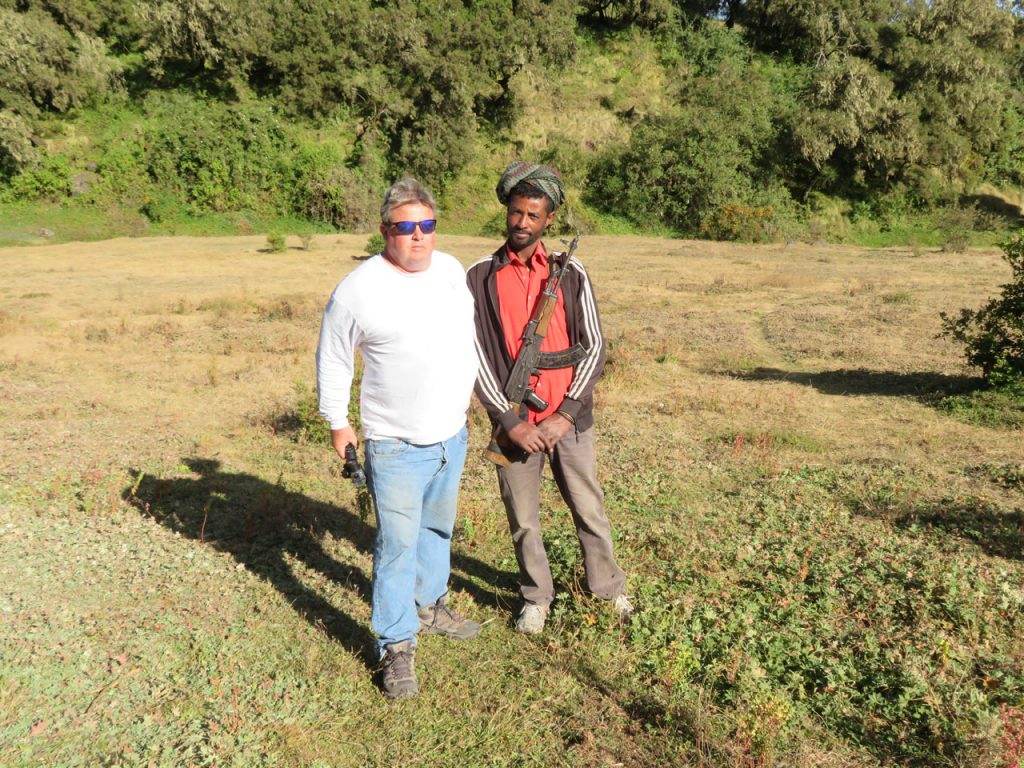 A Guard With An AK-47 Is Mandatory , To Guard Against Hyenas In Simian Mountains National Park. Hyena jaws are so strong they can snap a femur like a small chicken bone.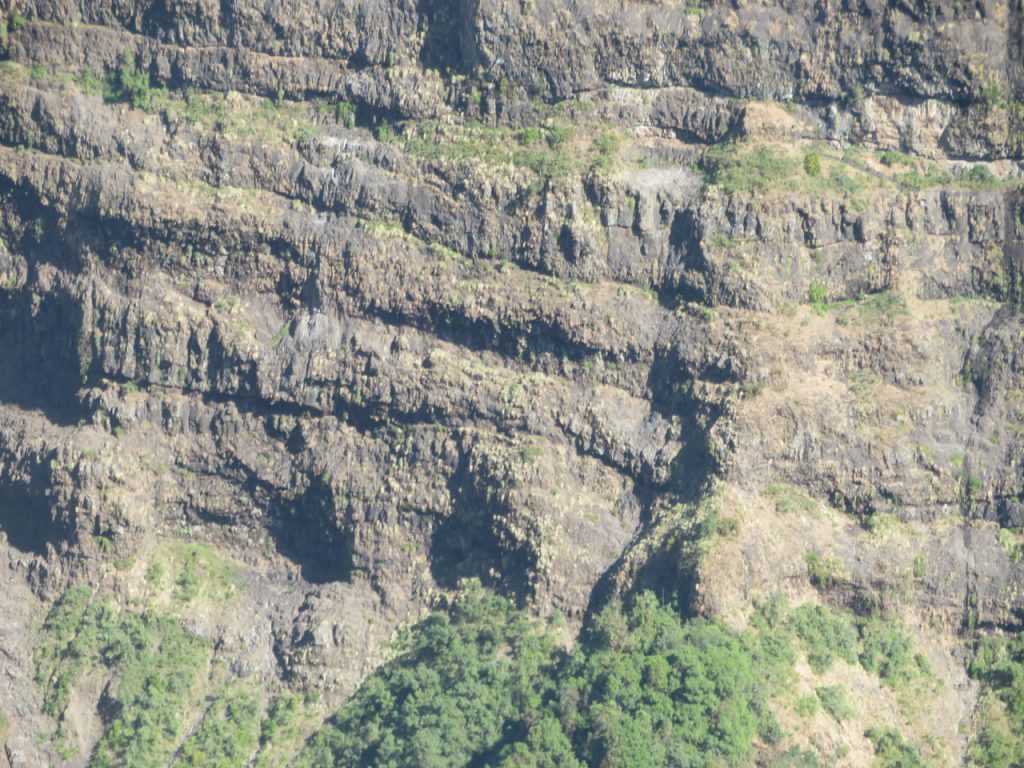 GeladaMonkeys sleep on the cliffs at night, in order to be inaccessible to hyenas.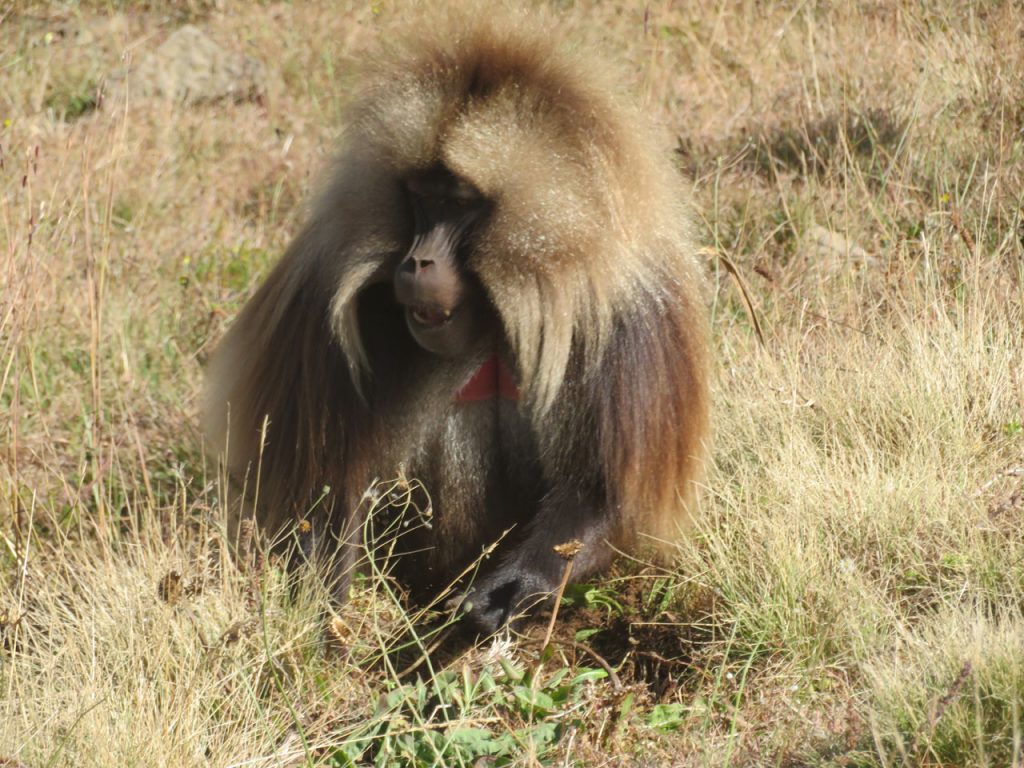 A Father is unfazed by his human cousins. They are 5 times as strong !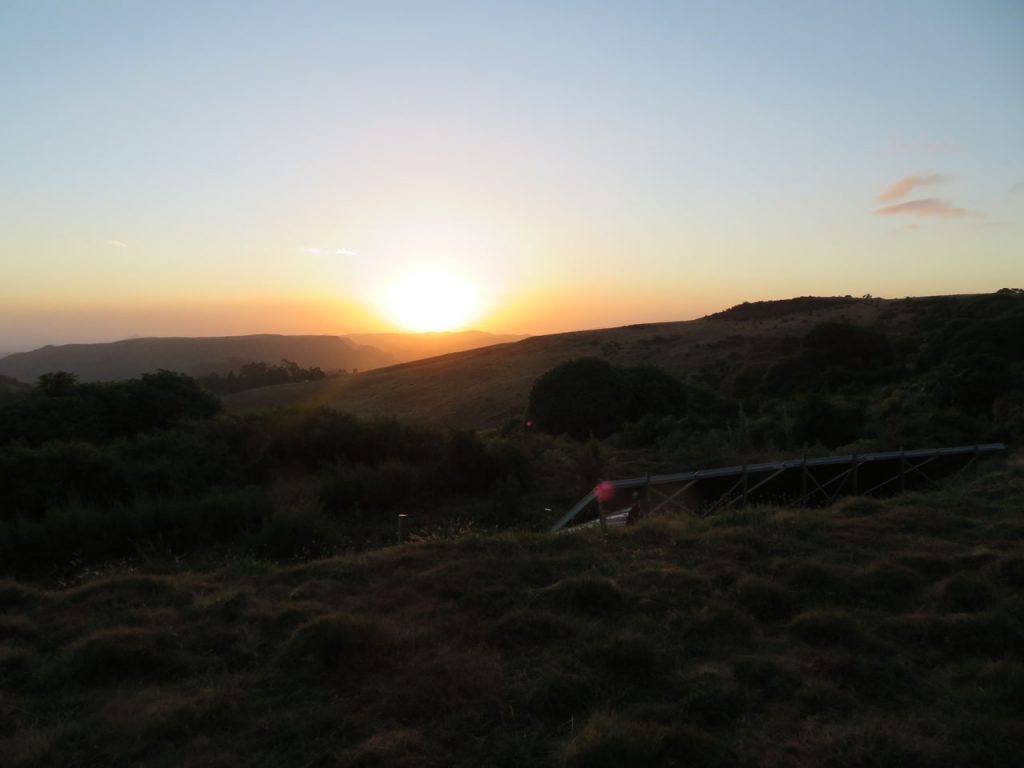 Sunset From 11,000 Feet ( 3384 m) at the Simian Mountain Lodge.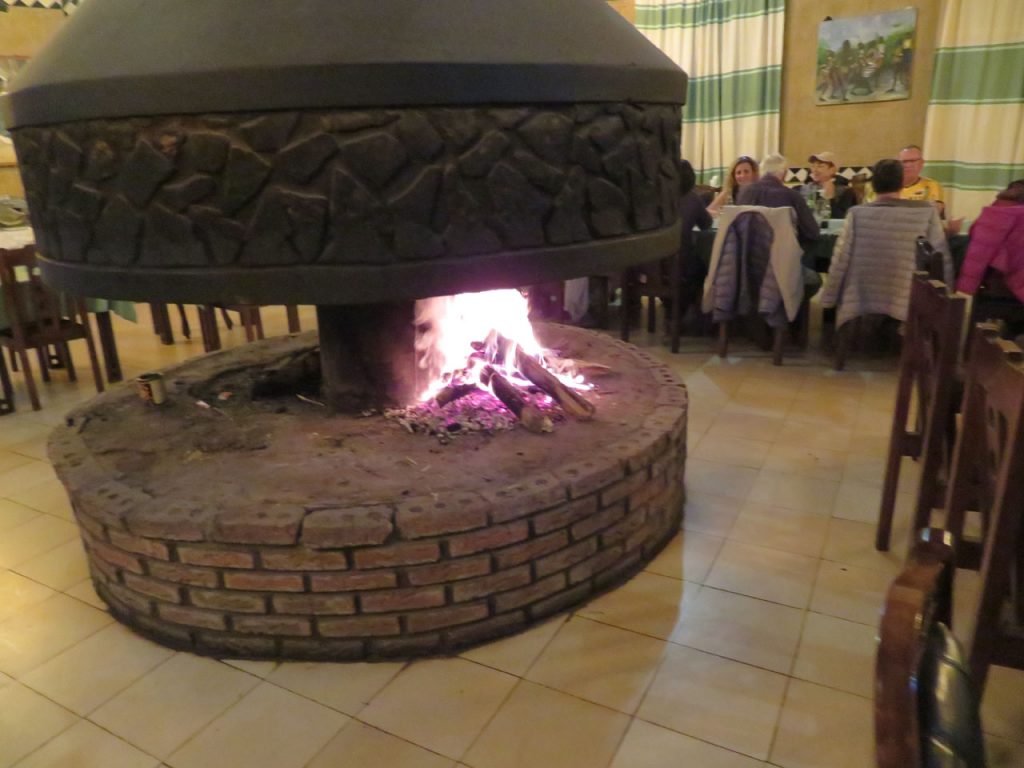 A Fireplace Keeps The Dining Room Warm. Outside it was 26 F ( -4 C)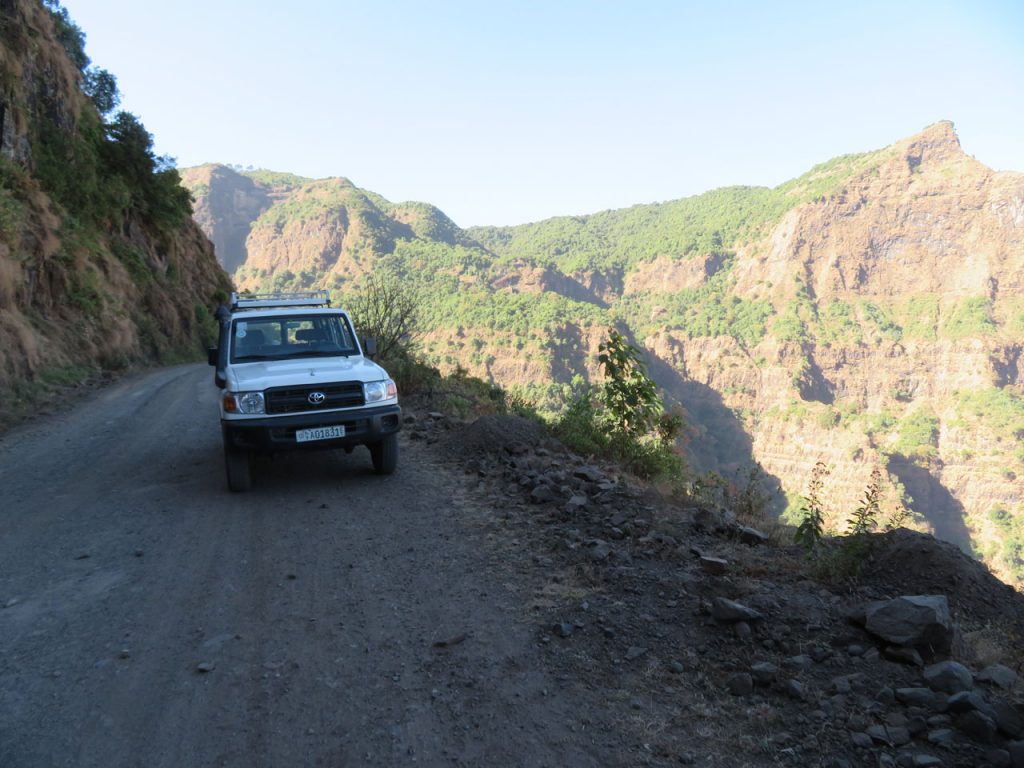 Our drive out of the mountain range. Drivers must be careful, with 3000 ft. cliffs on every curve.
Tags:

Posted in: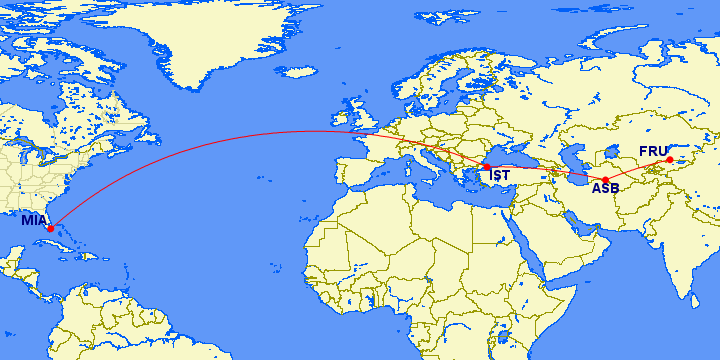 Tomorrow Evening , June 10,2019, TotalAdventure Boards Turkish Airlines From Miami To Istanbul – After 3 days in Istanbul, we fly to Ashgabat, Turkmenistan. We will then tour Turkmenistan – the fabulous desert capital city and the Dharvaza Gas Crater. We move into Uzbekistan and follow the Silk Road – from Khiva to Samarkand and Bukhara. We'll most likely stop in Almaty, Kazakhstan and finally up into the Tien Shan mountain range in Kyrgyzstan. TotalAdventure should be posting most days, except from areas with no electricity or telecommunications.
TotalAdventure explored Bolivia from October 8th to 14th – in the high Altiplano , Lake Titicaca , Lipiz Sur and Salar de Uyuni .We landed at El Alto – the world's highest commercial airport at 14,000 feet. Getting off the plane, after a six hour flight from sea-level Miami – literally takes your breath away.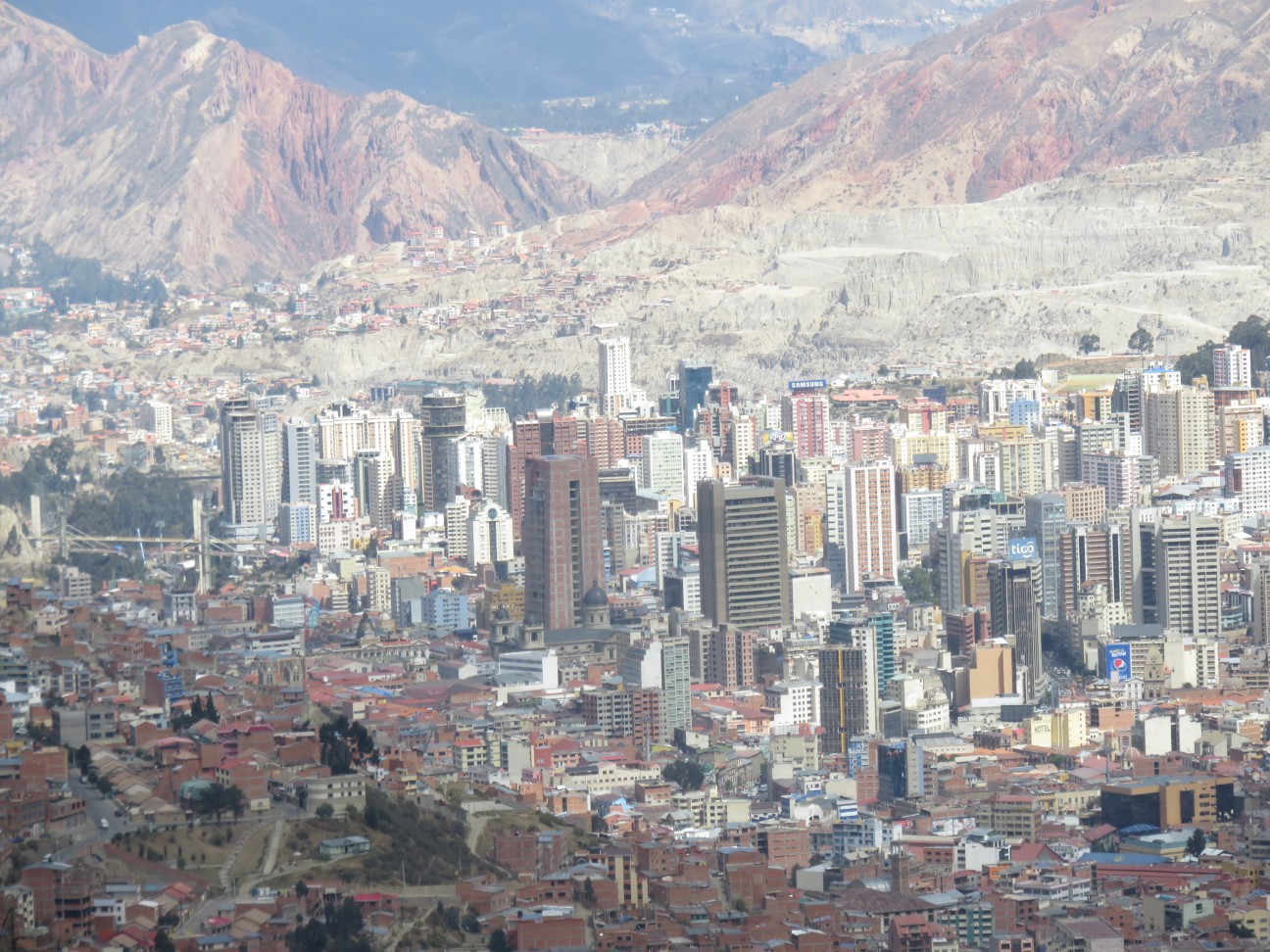 La Paz – sits at 12,000 feet – this photo is taken from 14,000 feet. As the city is vertical, instead of an underground Metro train, there are gondolas rising to all sections of the city – complete with different colored lines and transfer stations. Bolivia is really like two different countries . The cold dry ,sometimes snowy highlands with Andean cultire and languages – Aymara and Quechua. In many areas it is winter year around. In the hot humid lowlands it is summer year around – the Northern area being part of Amazonia. TotalAdventure was transported by two different guides, arranged by Pierre Lipiko  .  One arranged price included driver/guide, car, hotel and most meals.
Please read the articles below to follow a TotalAdventure in Bolivia !
Tags:

Posted in: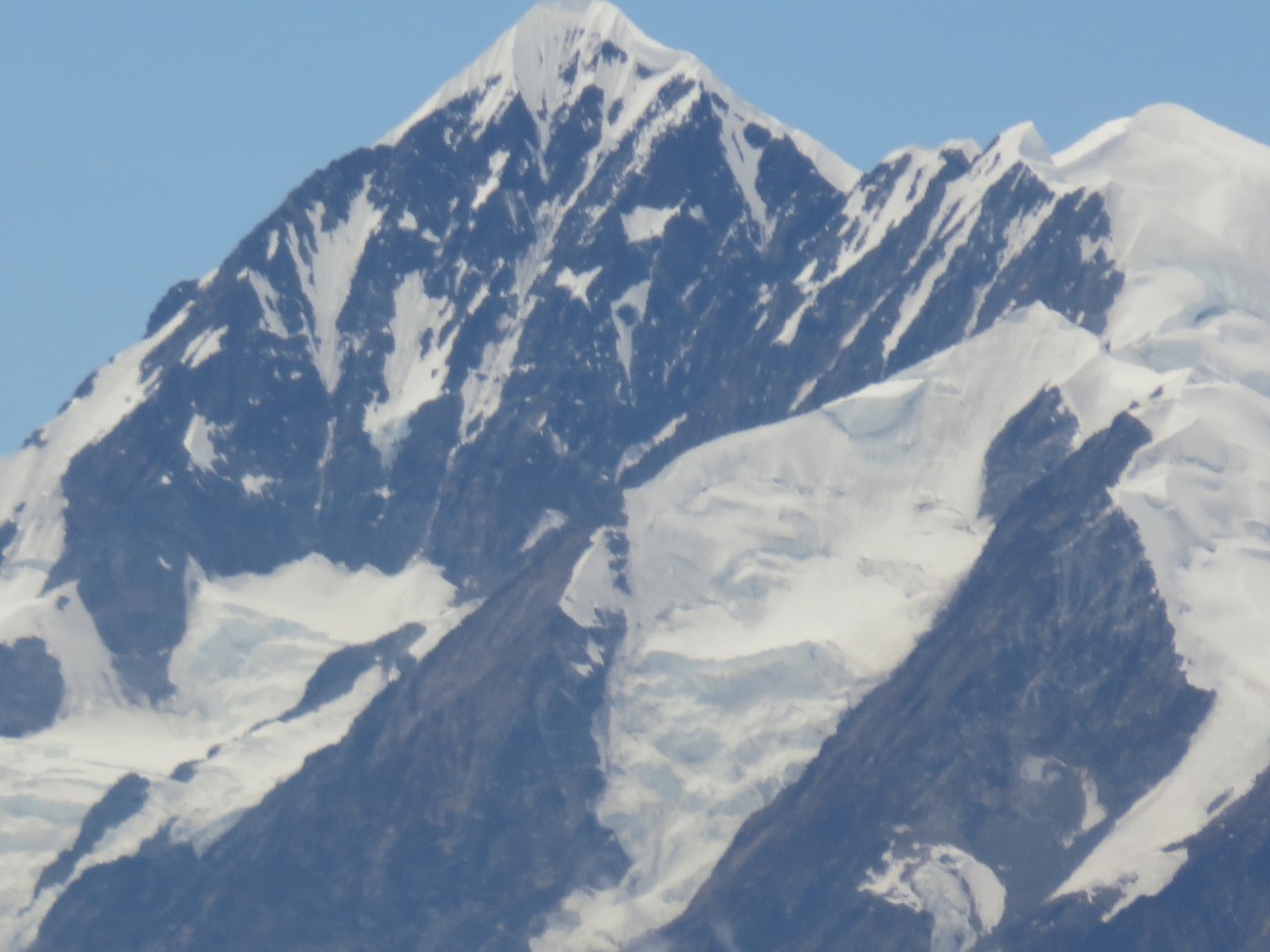 After TotalAdventure left La Paz , driven by our driver/guide Juan , we drove past mountains  towering up to 21000 feet, perpetually covered in snow. This area of Bolivia lies at 17 South Latitude – equal to Trancoso Brazil, with beautiful  tropical beaches , or the Great Barrier Reef in Australia. Elevation makes the transition from Tropic to Arctic.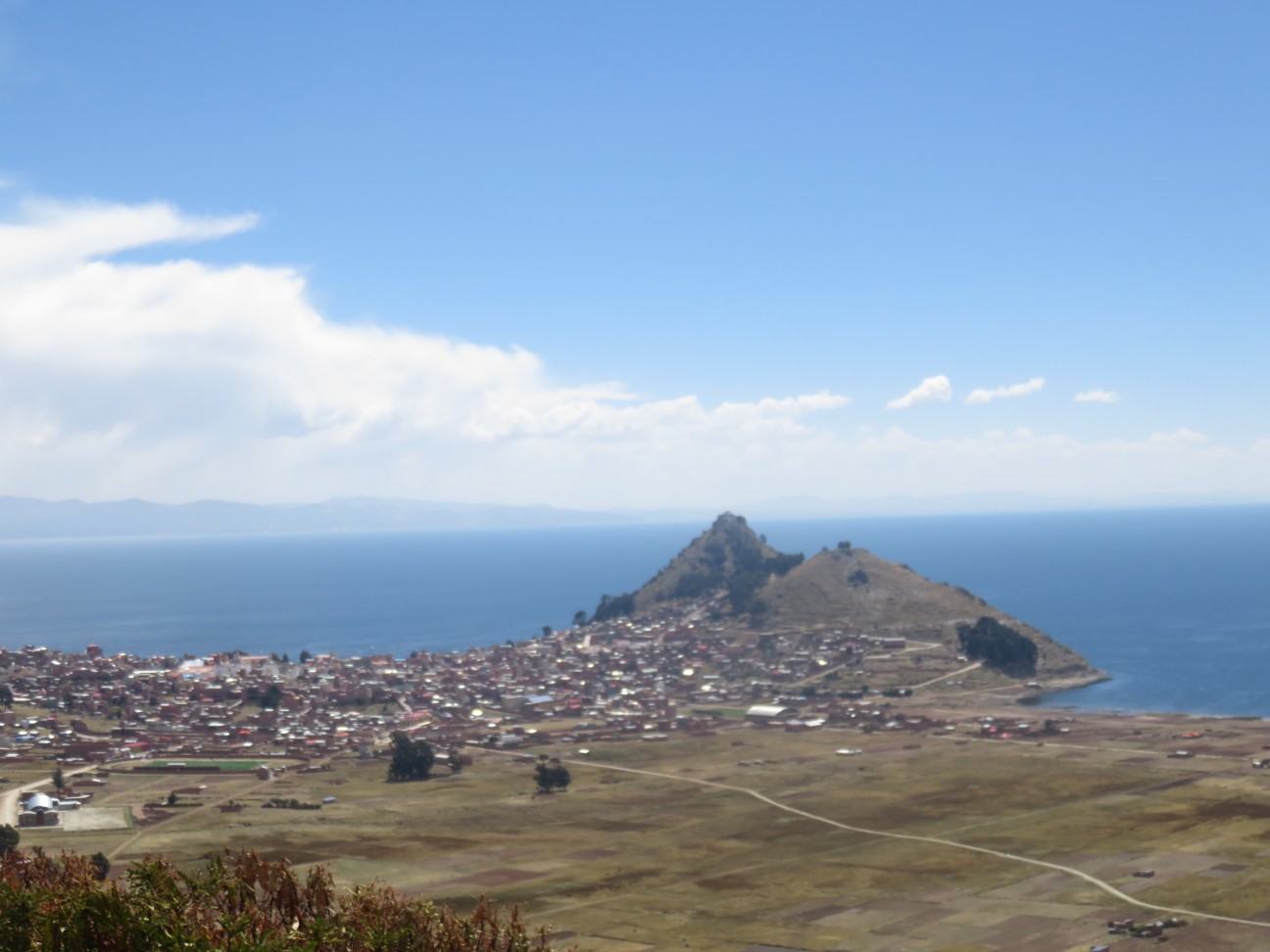 After about two hours we arrived at Lake Titicaca. At 12,500 feet ( 3800 m) it is the world's highest navigable lake.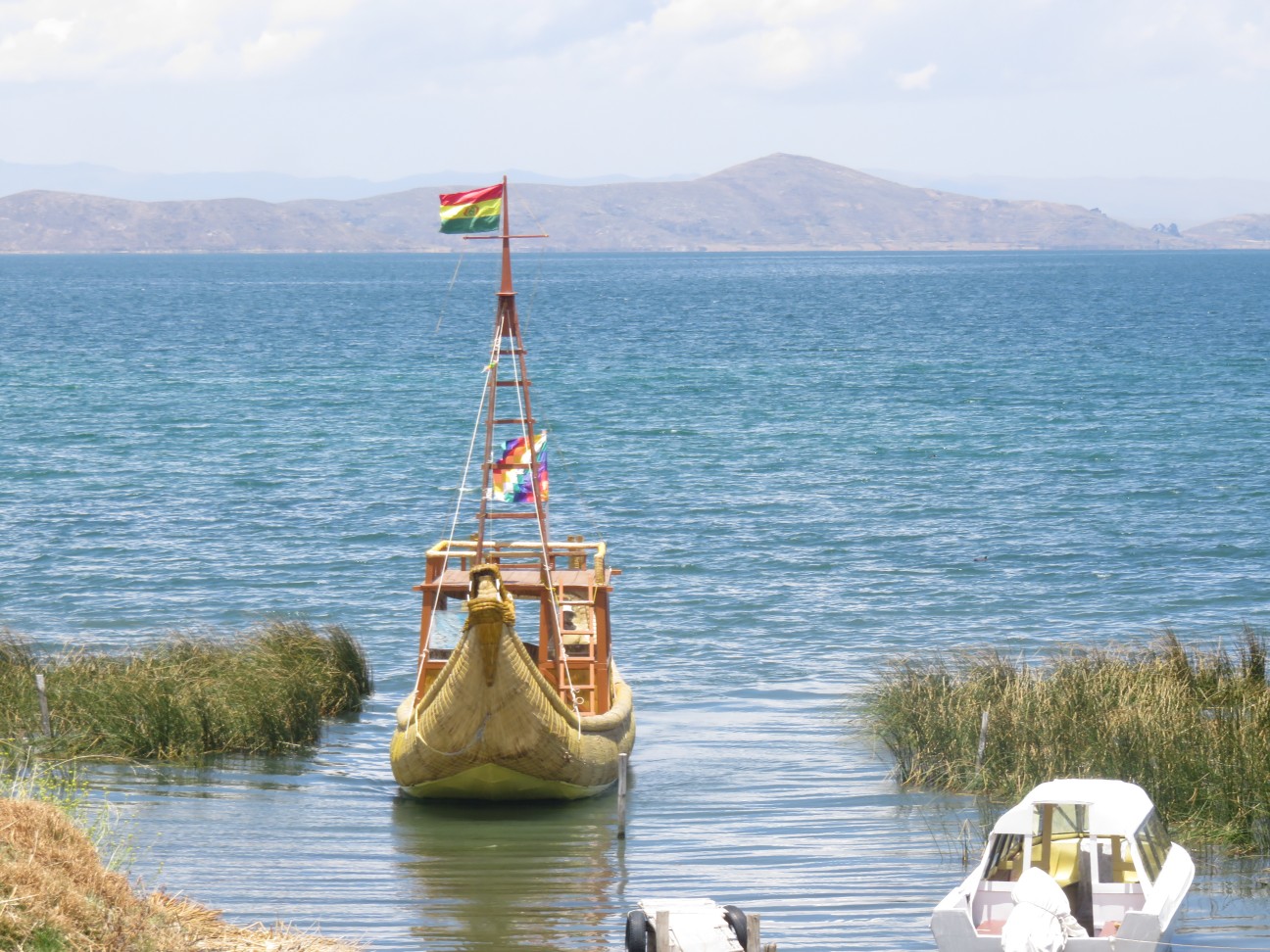 Only six hours from Miami, TotalAdventure is in a very different world.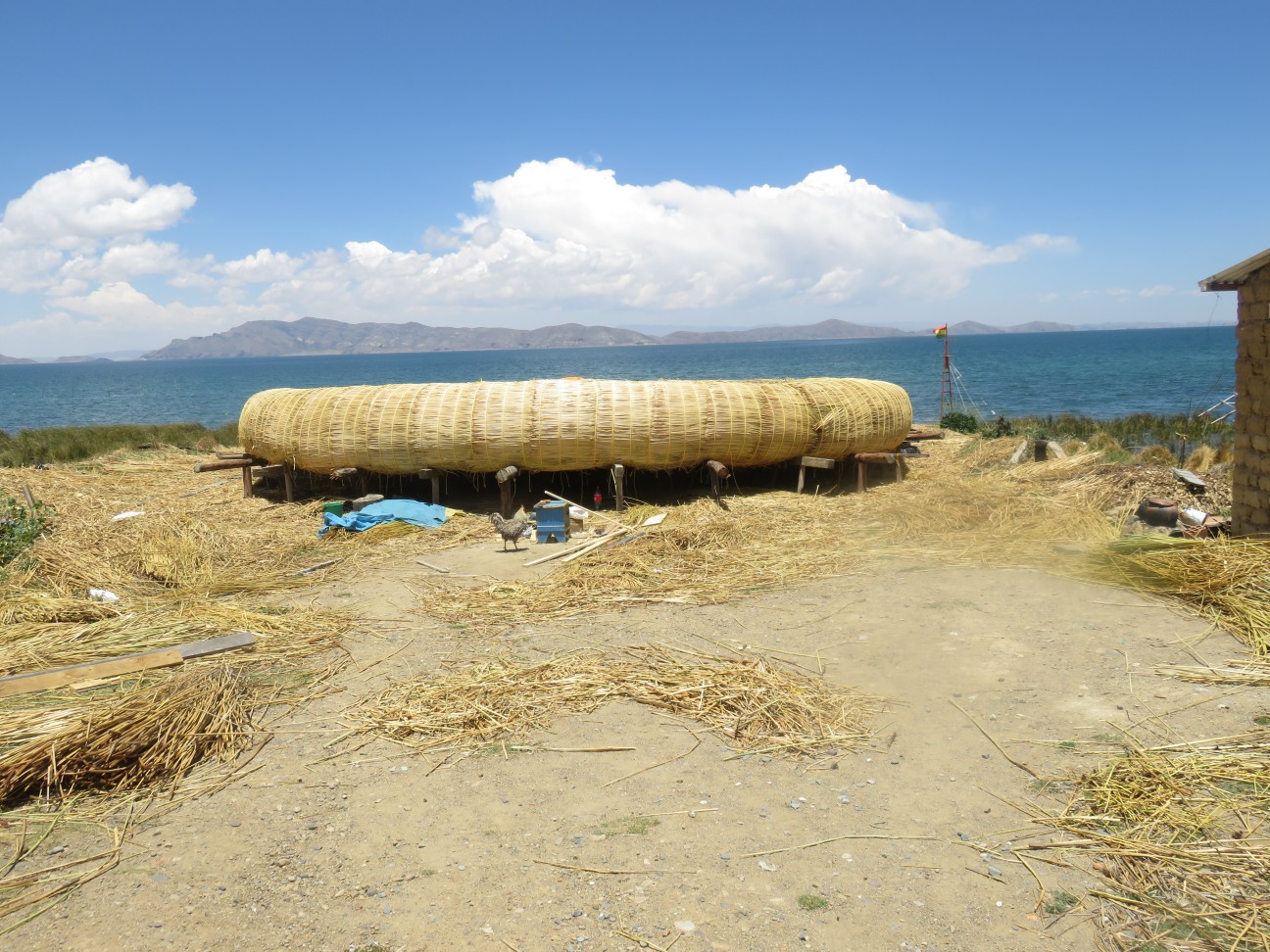 Fishermen can live on giant reed rafts for weeks – living on fish and fresh lake water.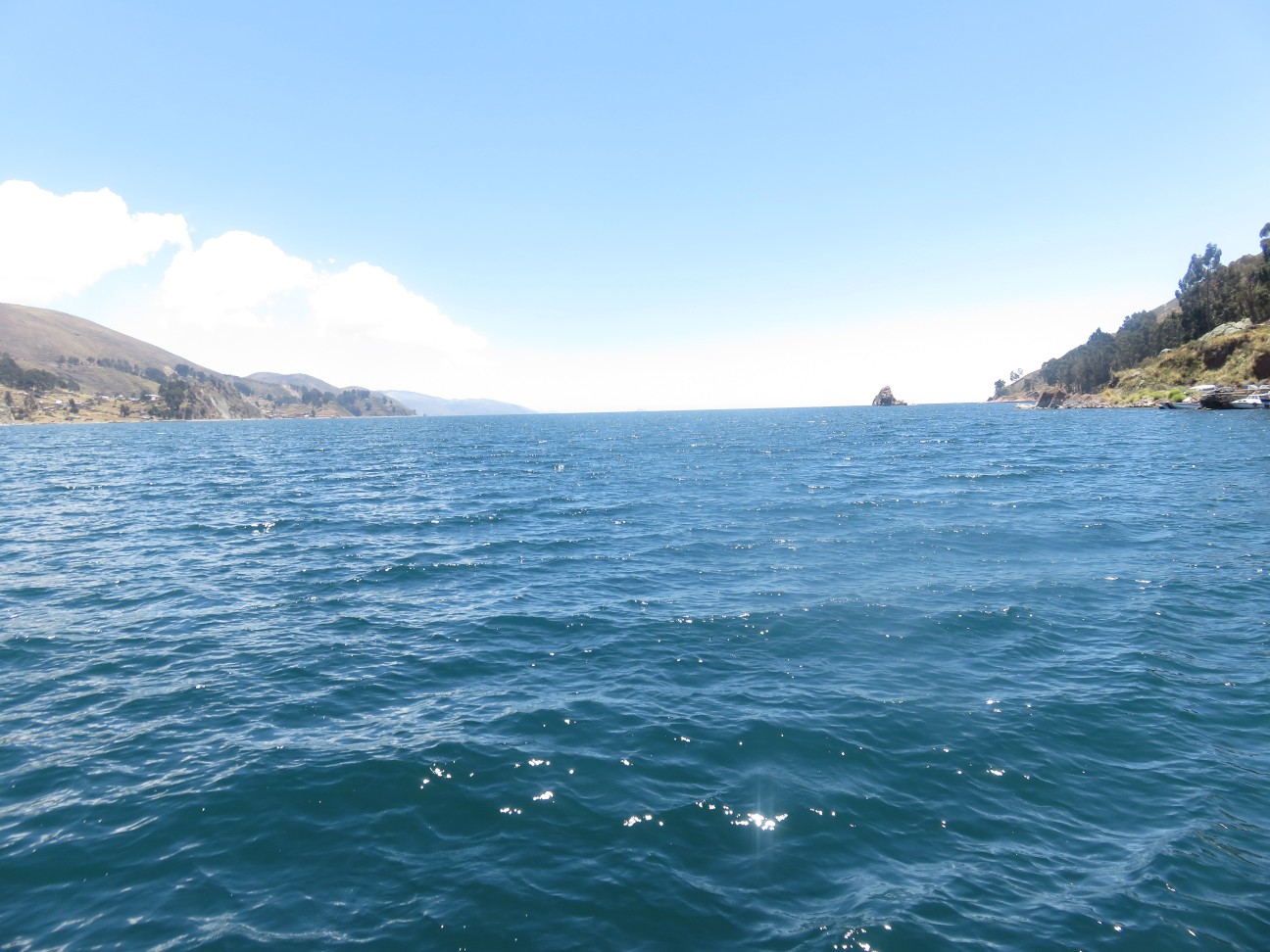 The water never goes above 52 degrees. Only one kind of fish, a trout , lives there. On every restaurant menu.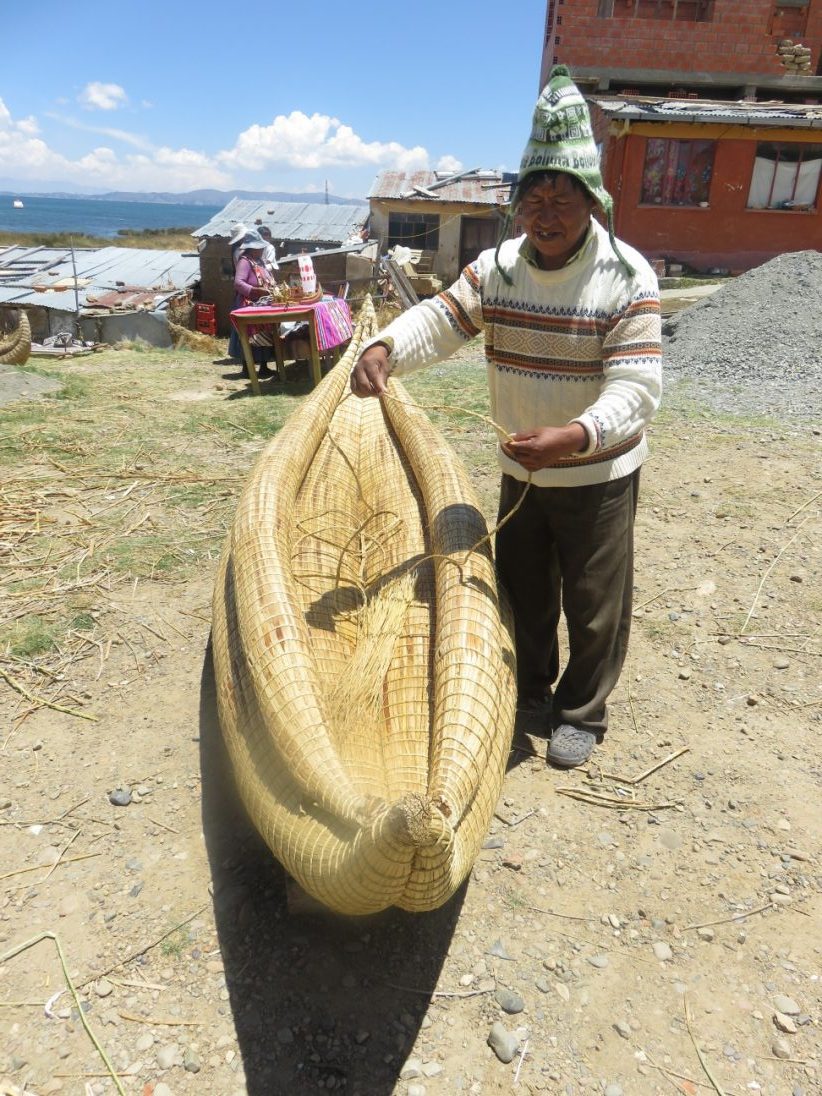 Modern Day Incas.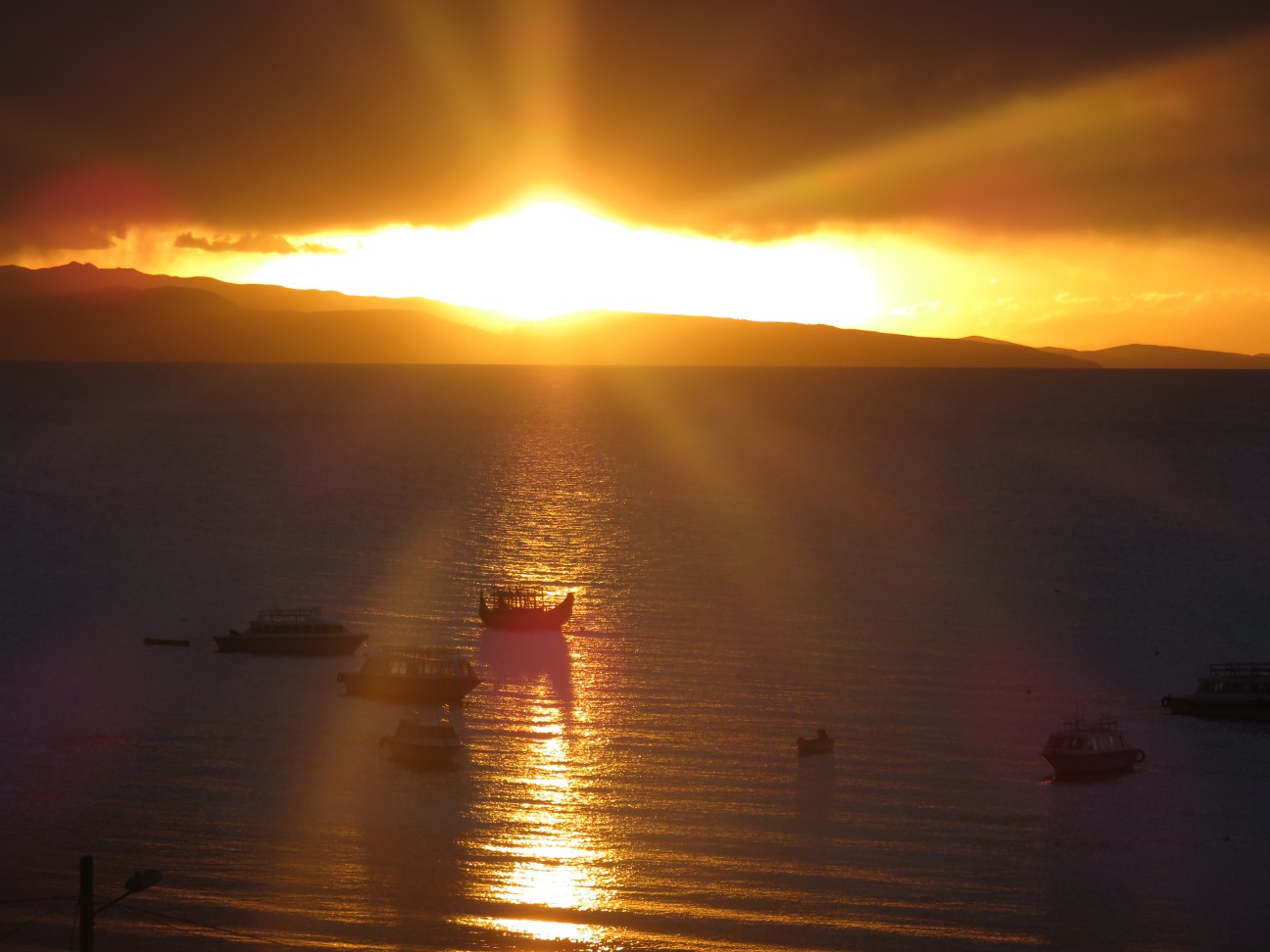 Sunset Over Peru.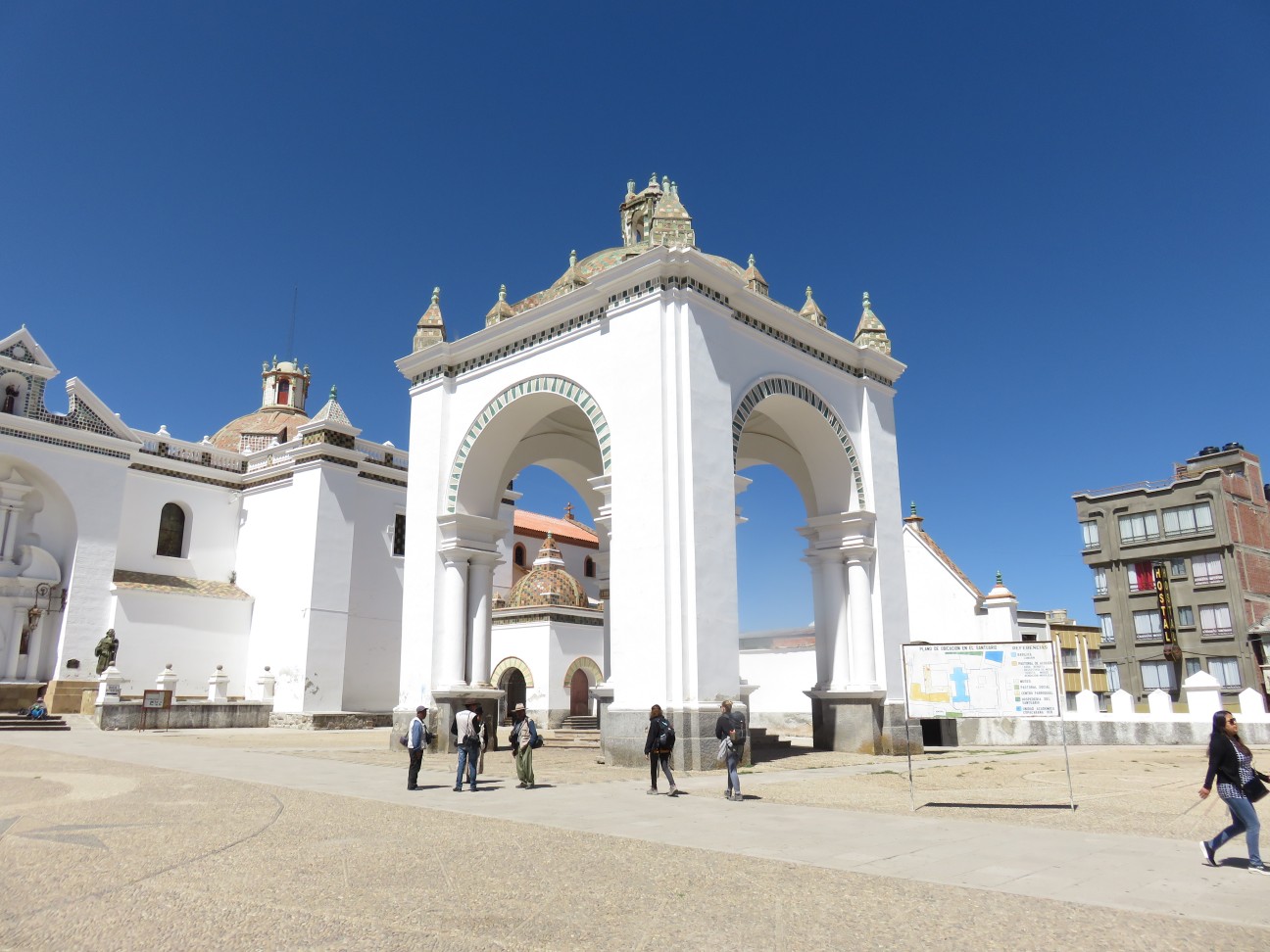 Monday, October 9th, began with a visit to the Cathedral in Copacabana, the main town on Lake Titicaca.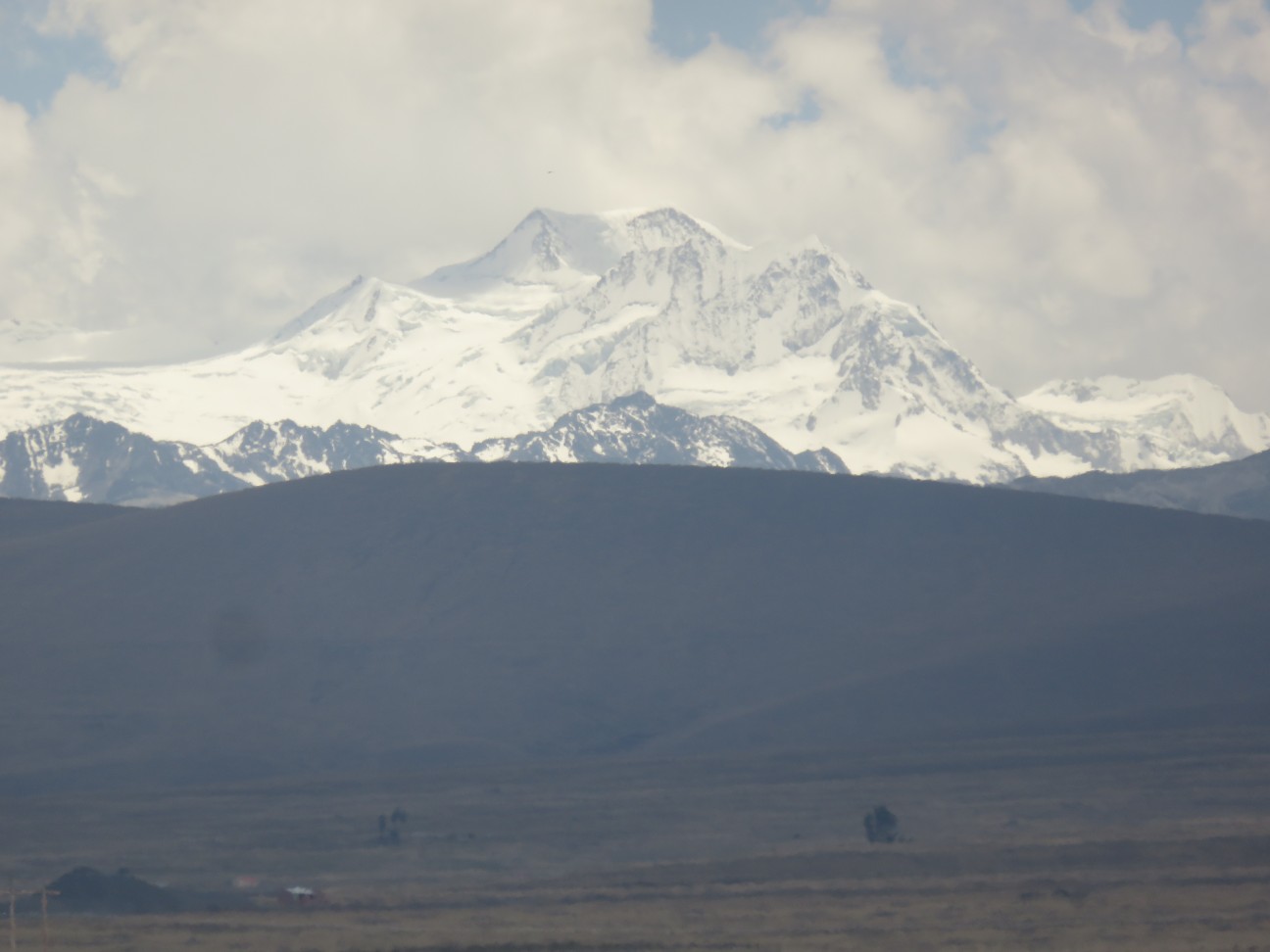 We drove to the north of La Paz and El Alto towards the extremely high Andes.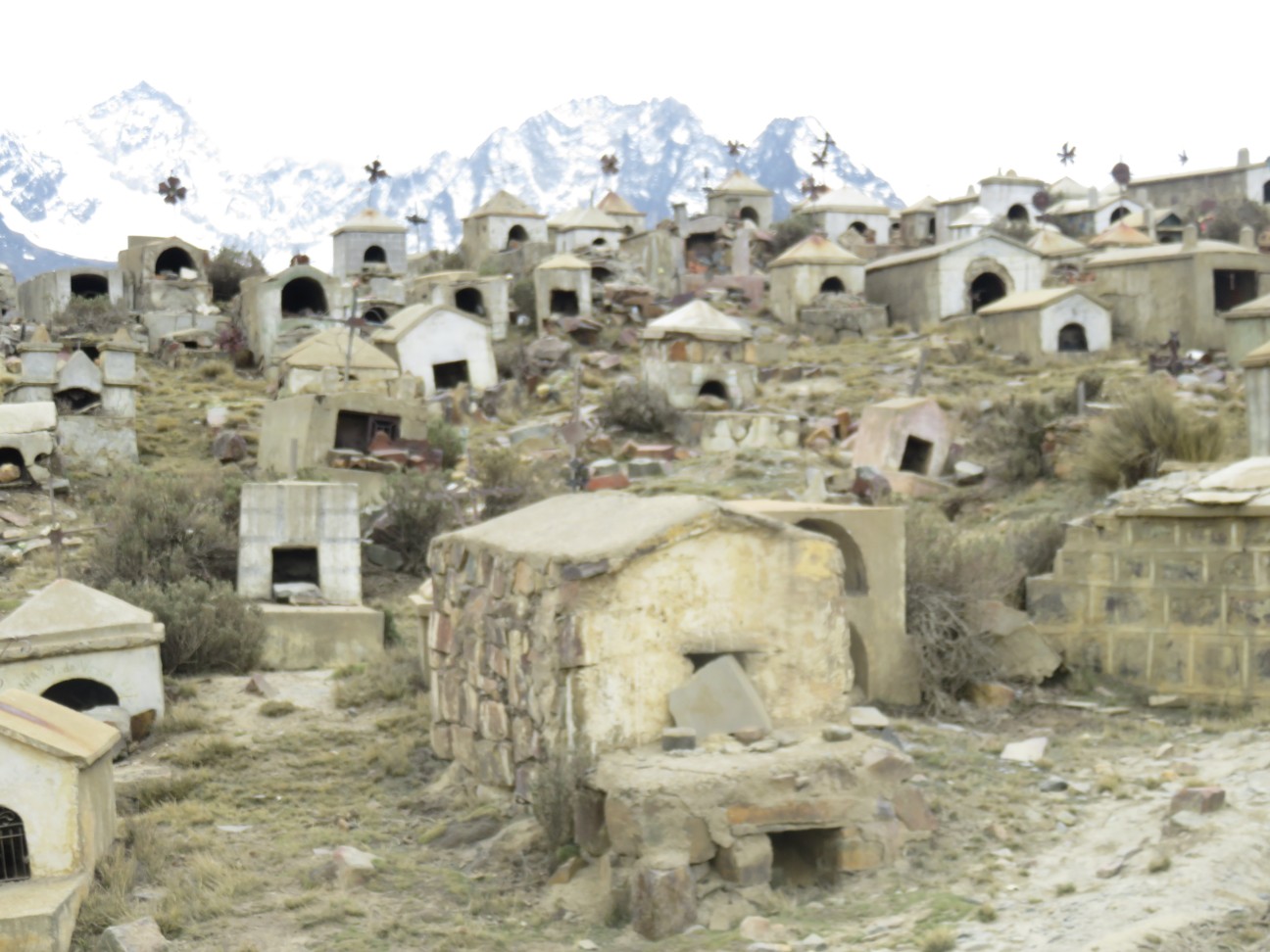 Past a Shaman Burial Ground.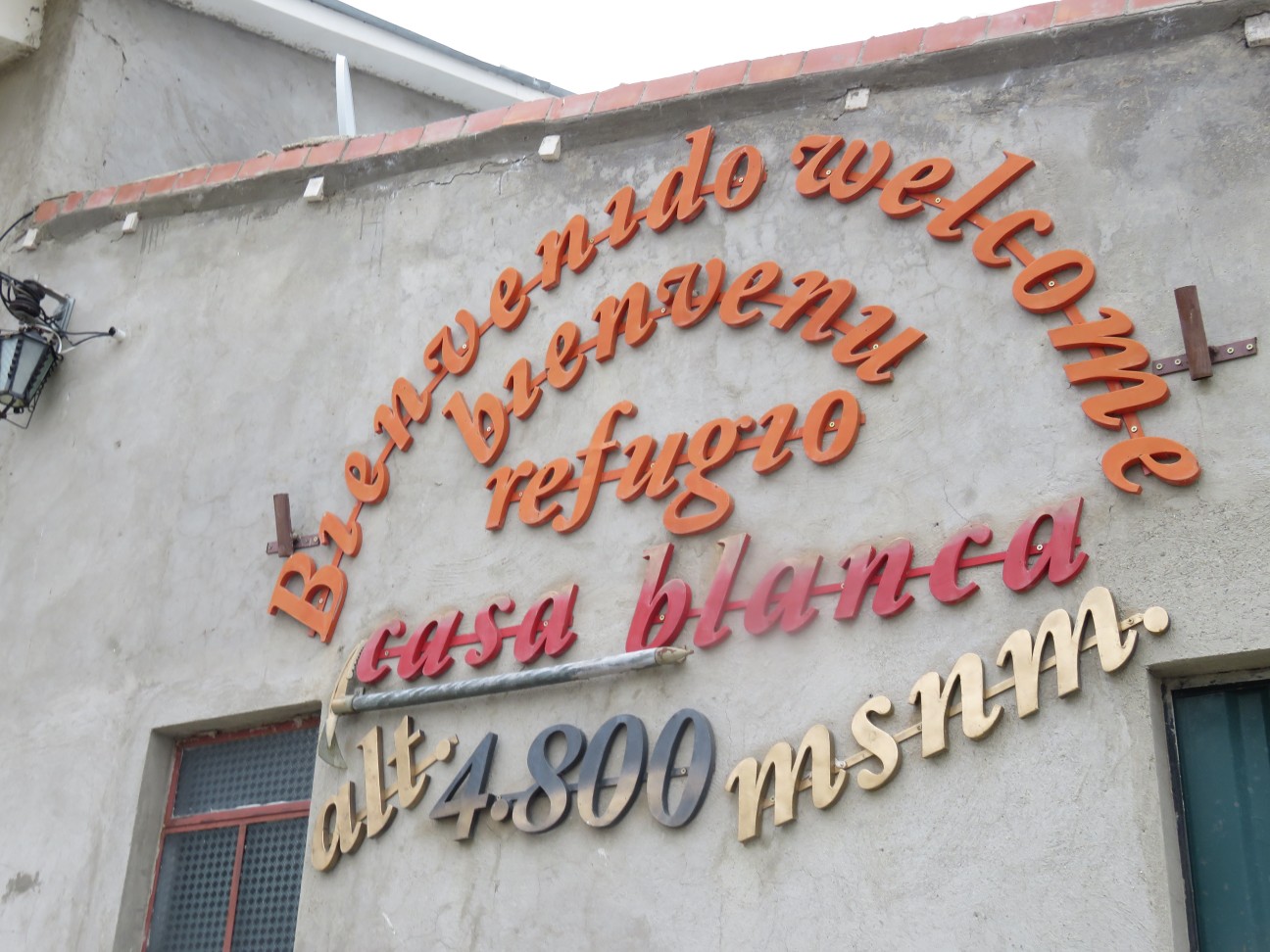 TotalAdventure spent the night at 4800 meters , 15,600 feet.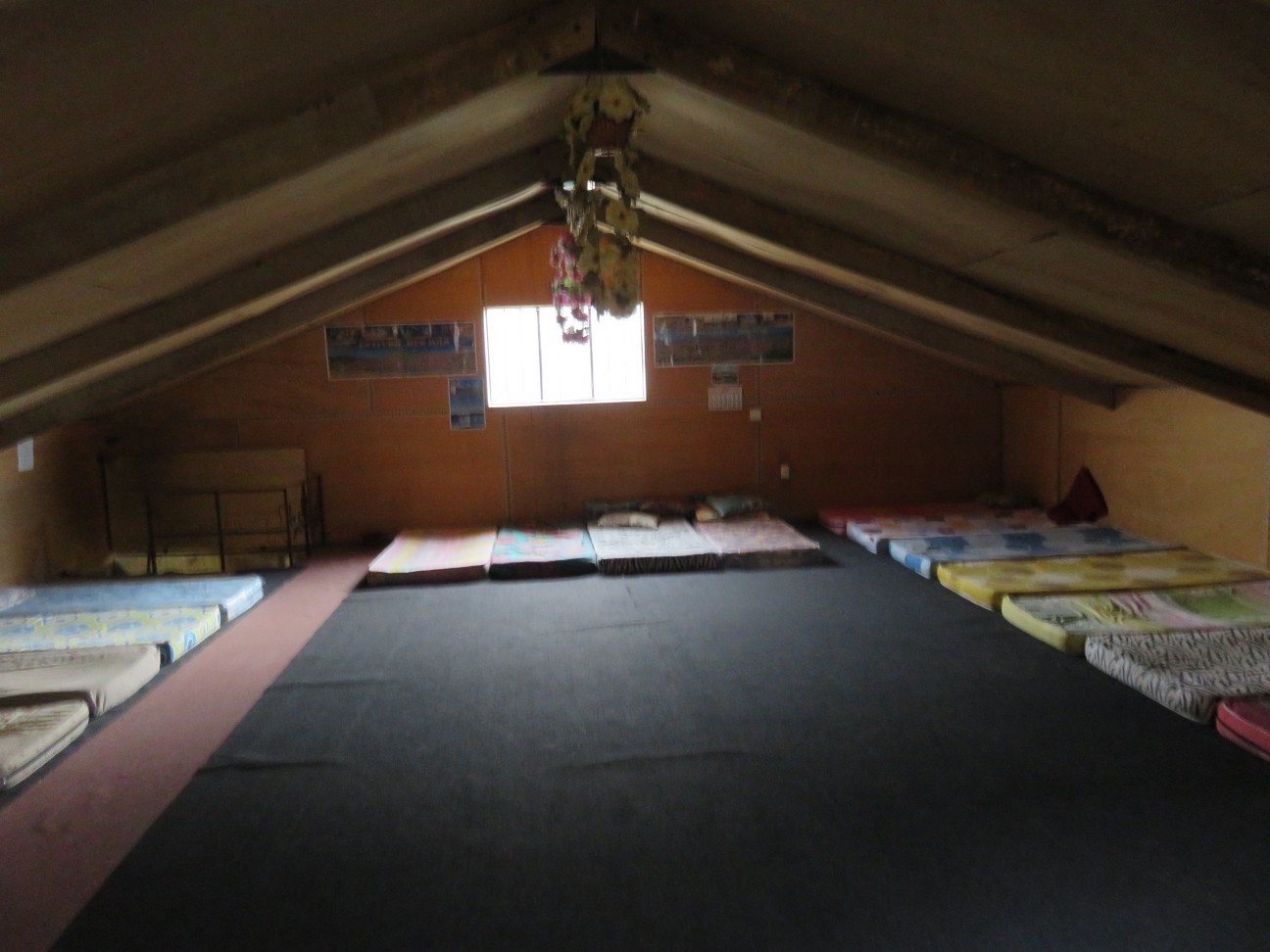 The accommodations were Spartan. There was no heat or fire as no trees grow in such high altitudes. The temperature dropped to 15 F , -10 C outside, not much warmer inside.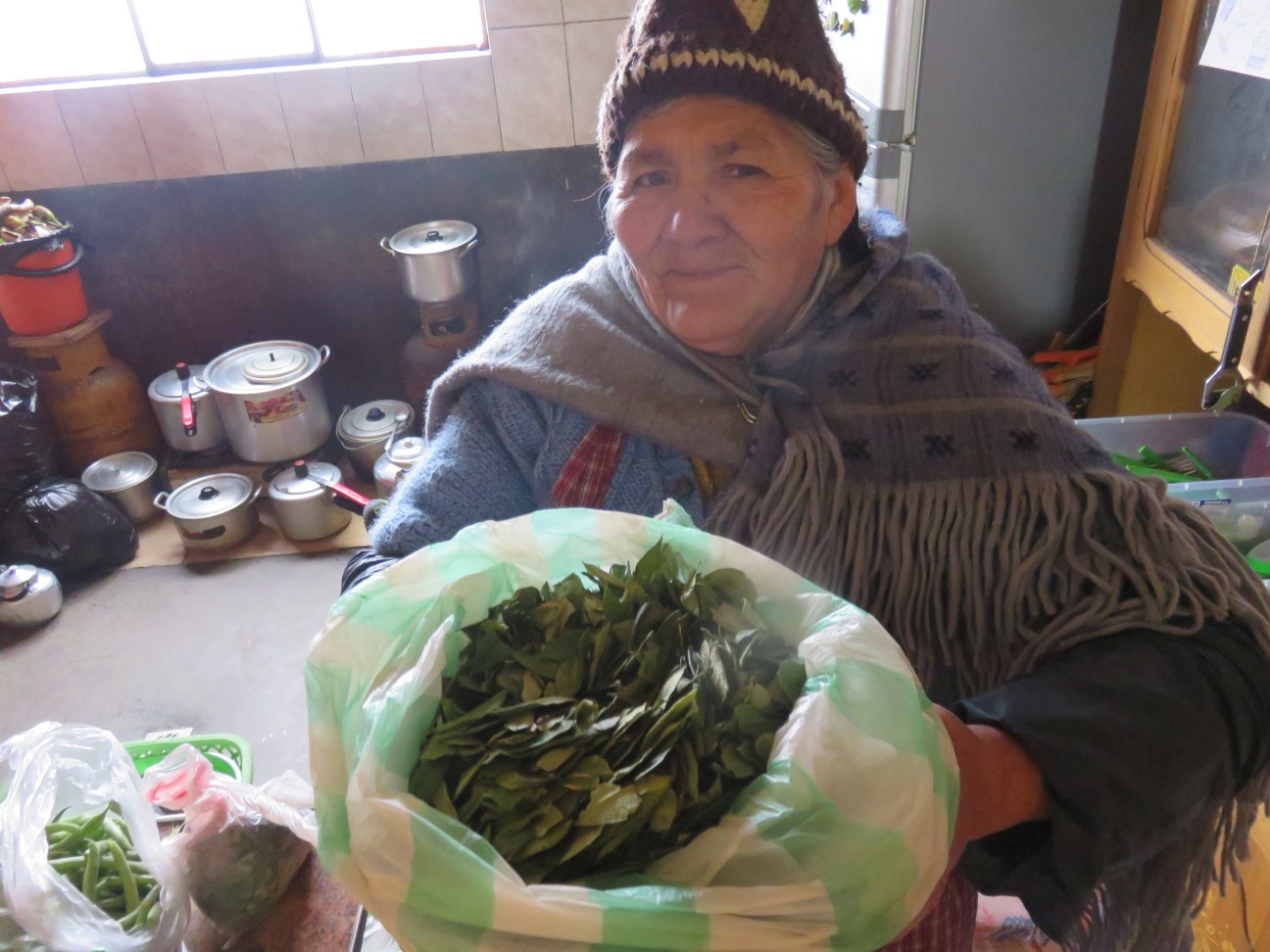 Coca Leaf Tea keeps us warm and healthy.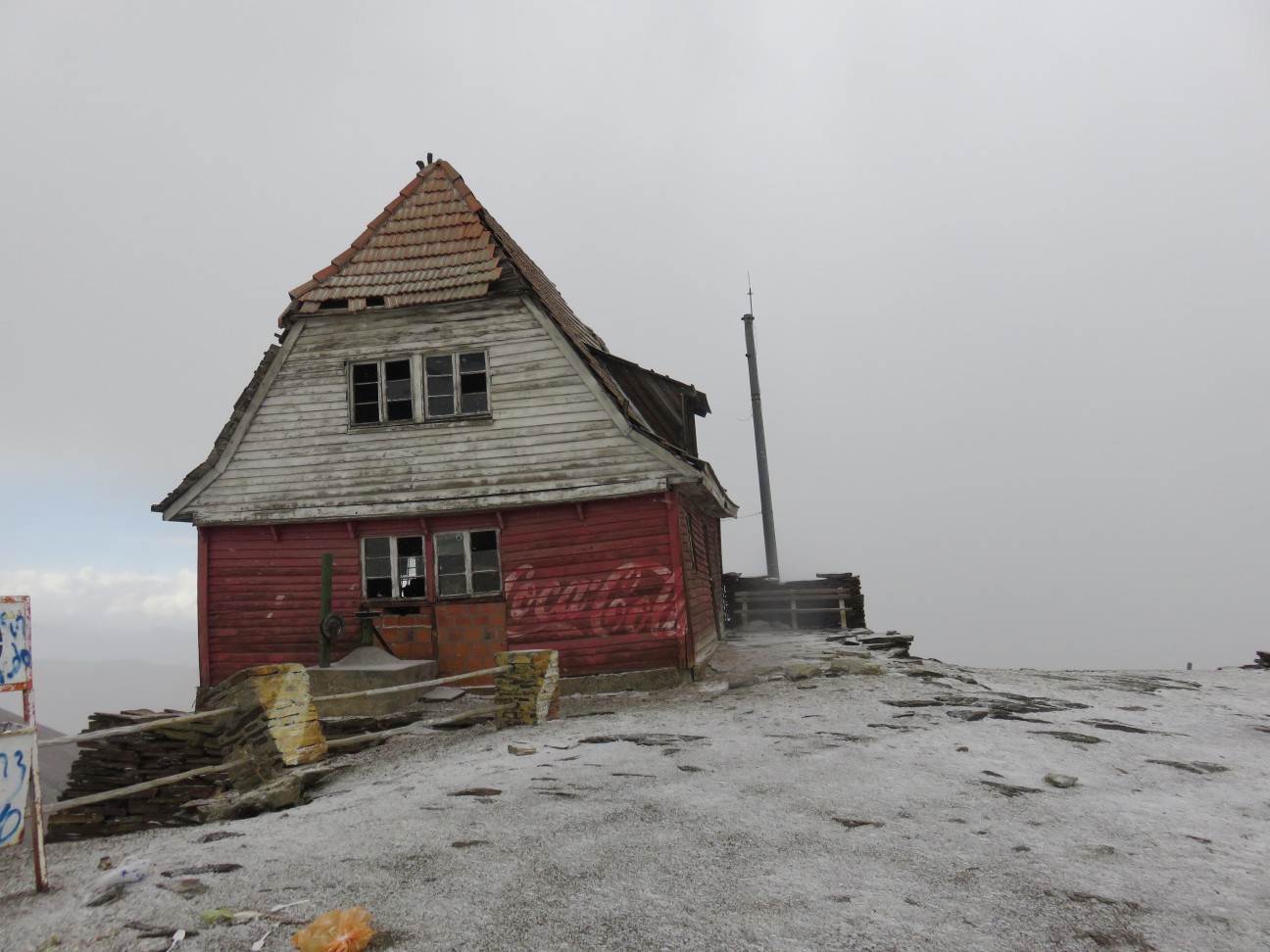 In the morning we drove up to Chacaltaya – until recently the world's highest ski resort at 17,200 feet. Also at 17 degrees south, the closest ski resort to the Equator. However, the glacier disappeared by 2005, so the resort had to rely completely on snow and is more or less closed.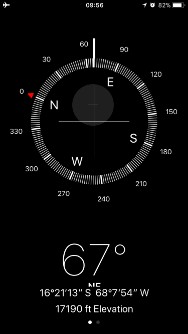 TotalAdventure was at the highest altitude we have ever been outside an airplane.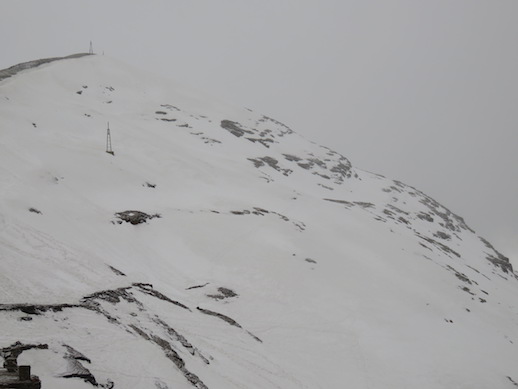 Skiers can climb up to about 18,000 feet to ski down.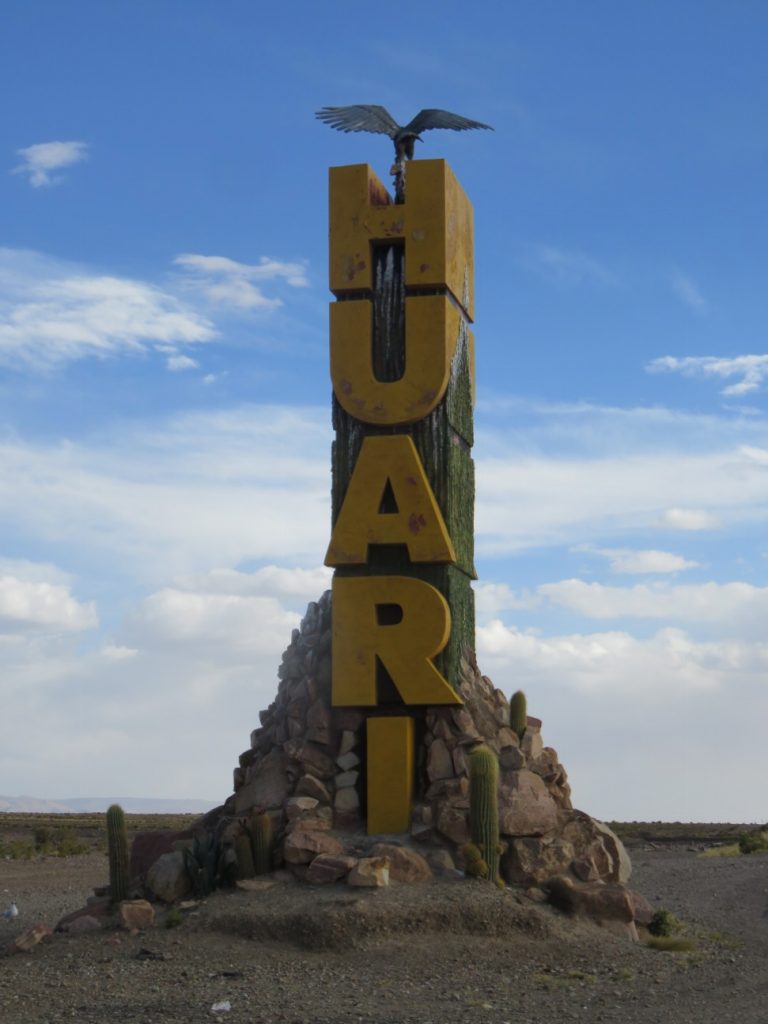 In the afternoon we descended below La Paz ,driving six hours south into the desert.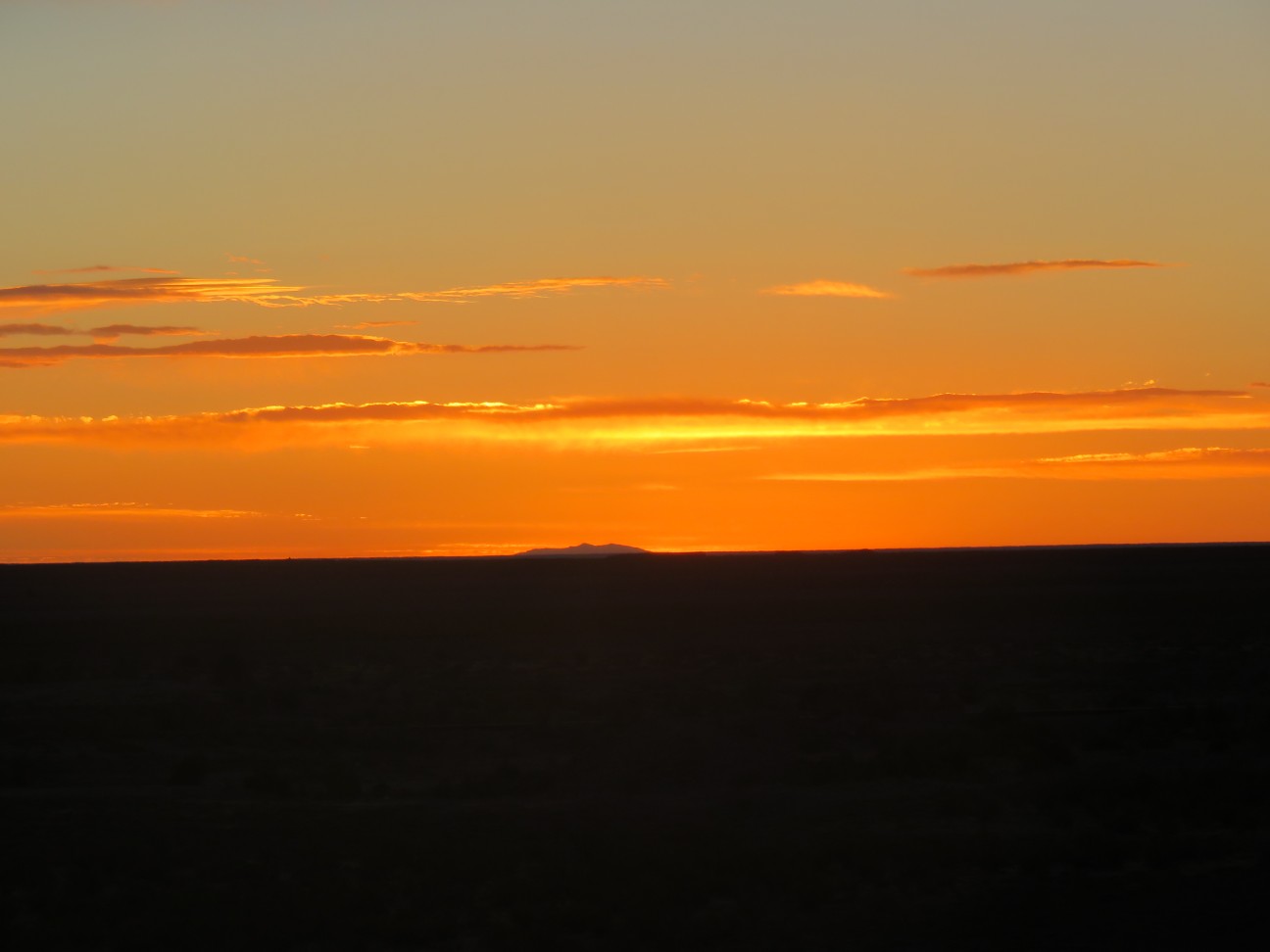 In the distance is Salar de Uyuni.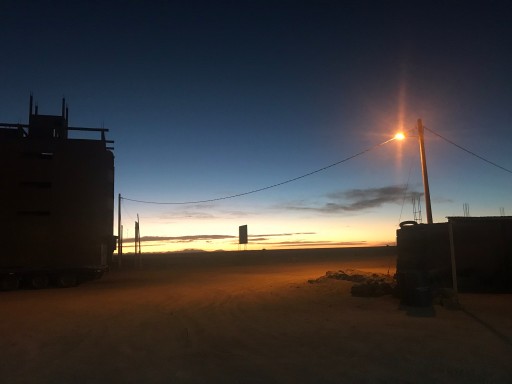 Arriving in Uyuni Town. Here TotalAdventure switched guides and vehicles in preparation for Lipiz Sur !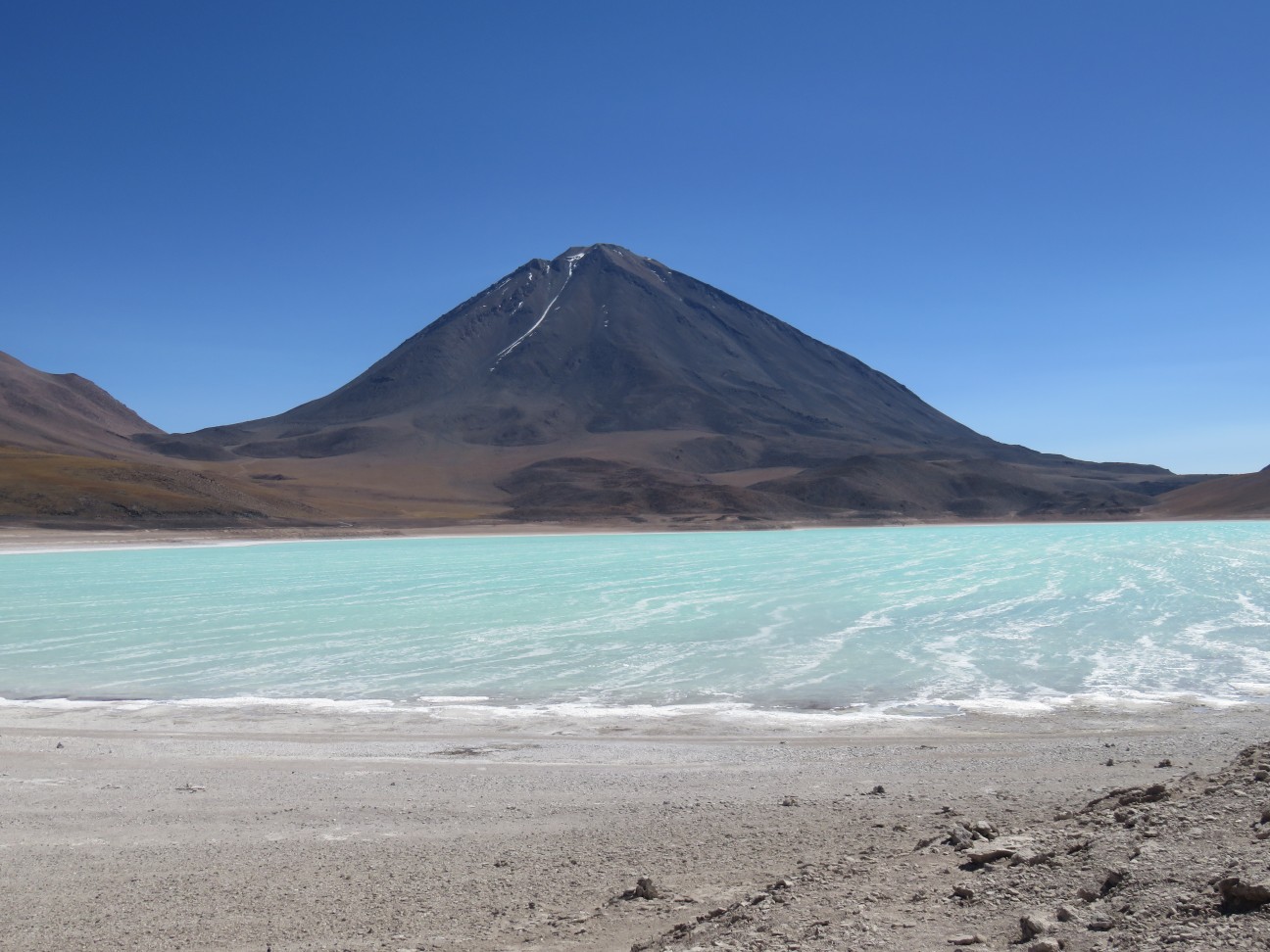 At 6 AM on Wednesday, October 11 we left Uyuni Town and headed south 3 hours to the southwestern corner of Bolivia – not far from where the country meets with Chile and Argentina. There, we left the highway and would not see a paved road until the return to Uyuni two and a half days later.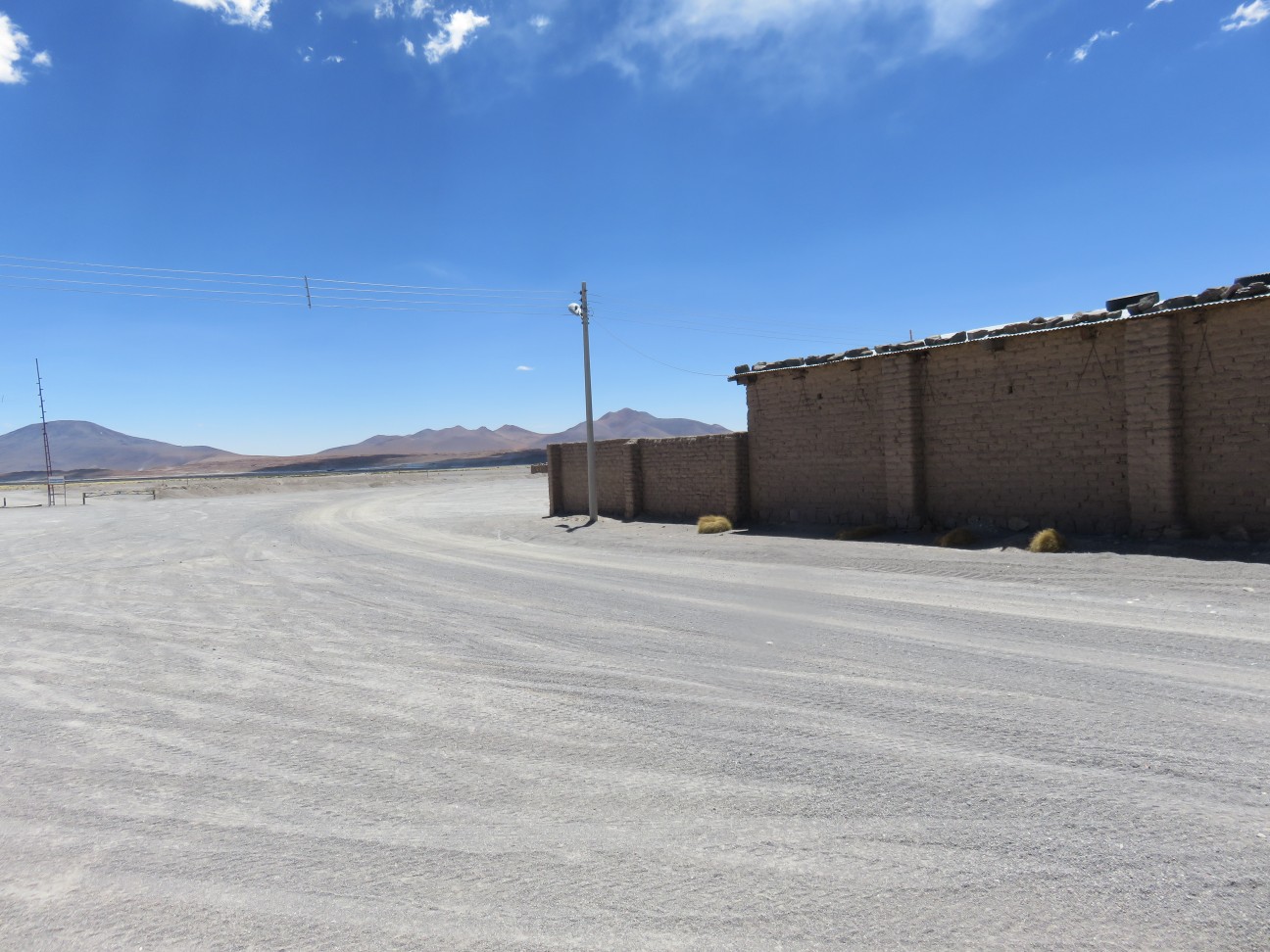 The only settlements were some mining and farming villages.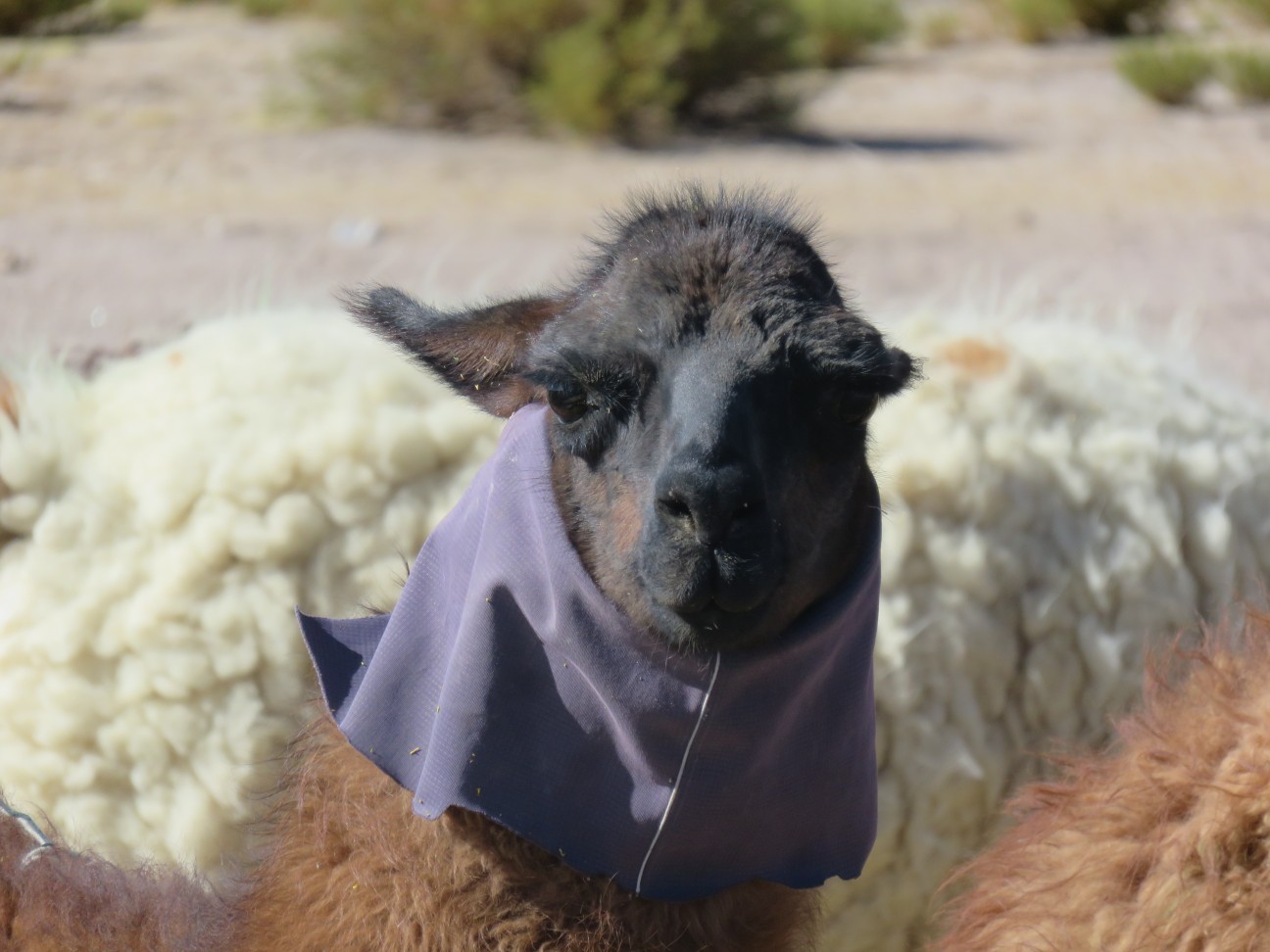 Llamas, a distant relation to camels, are a source of wool and meat, are semi – domesticated , grazing for scarce vegetation and sometimes return to pens, herded by dogs and farmers.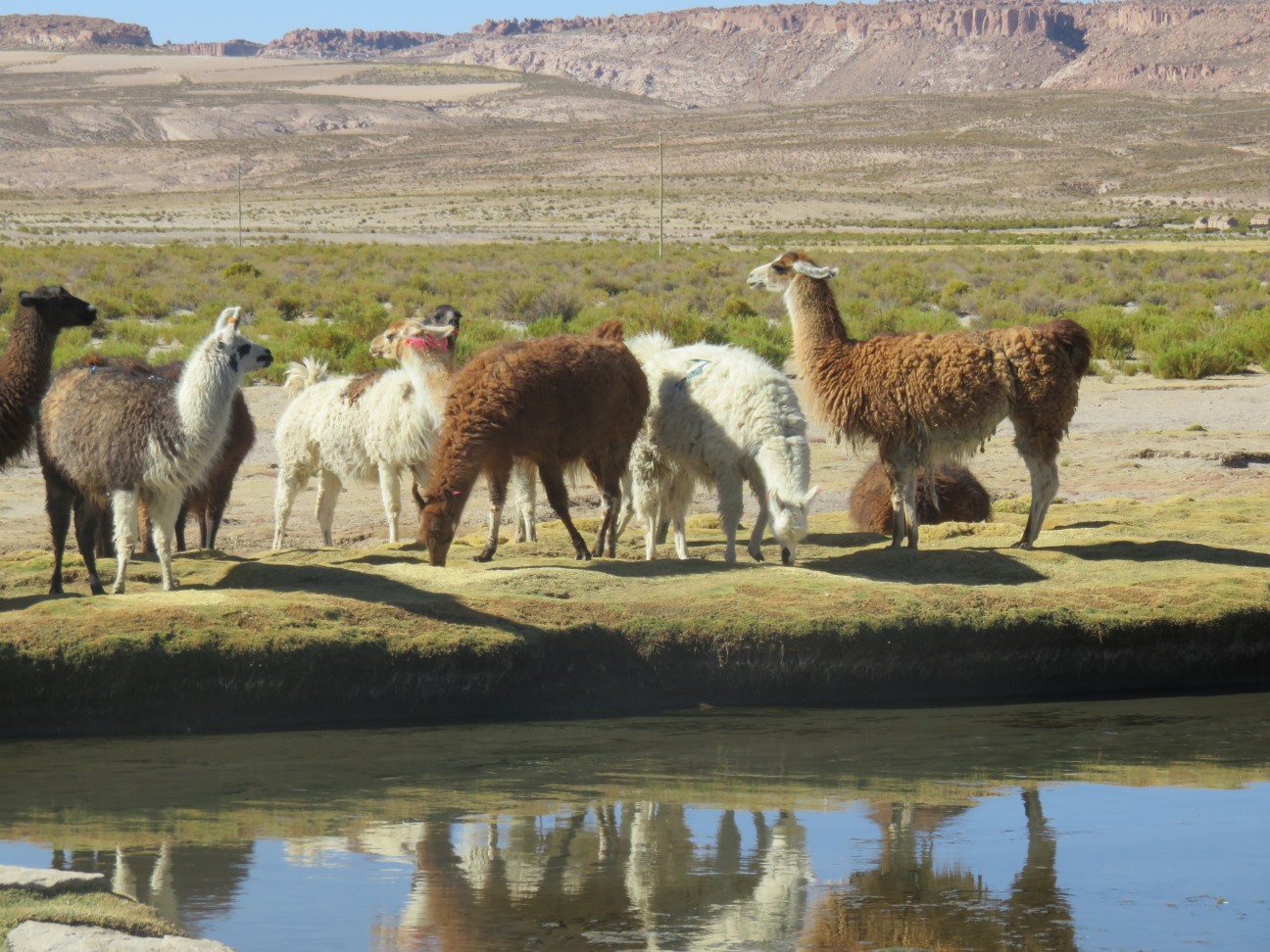 Spring snowmelt brings some drinking water.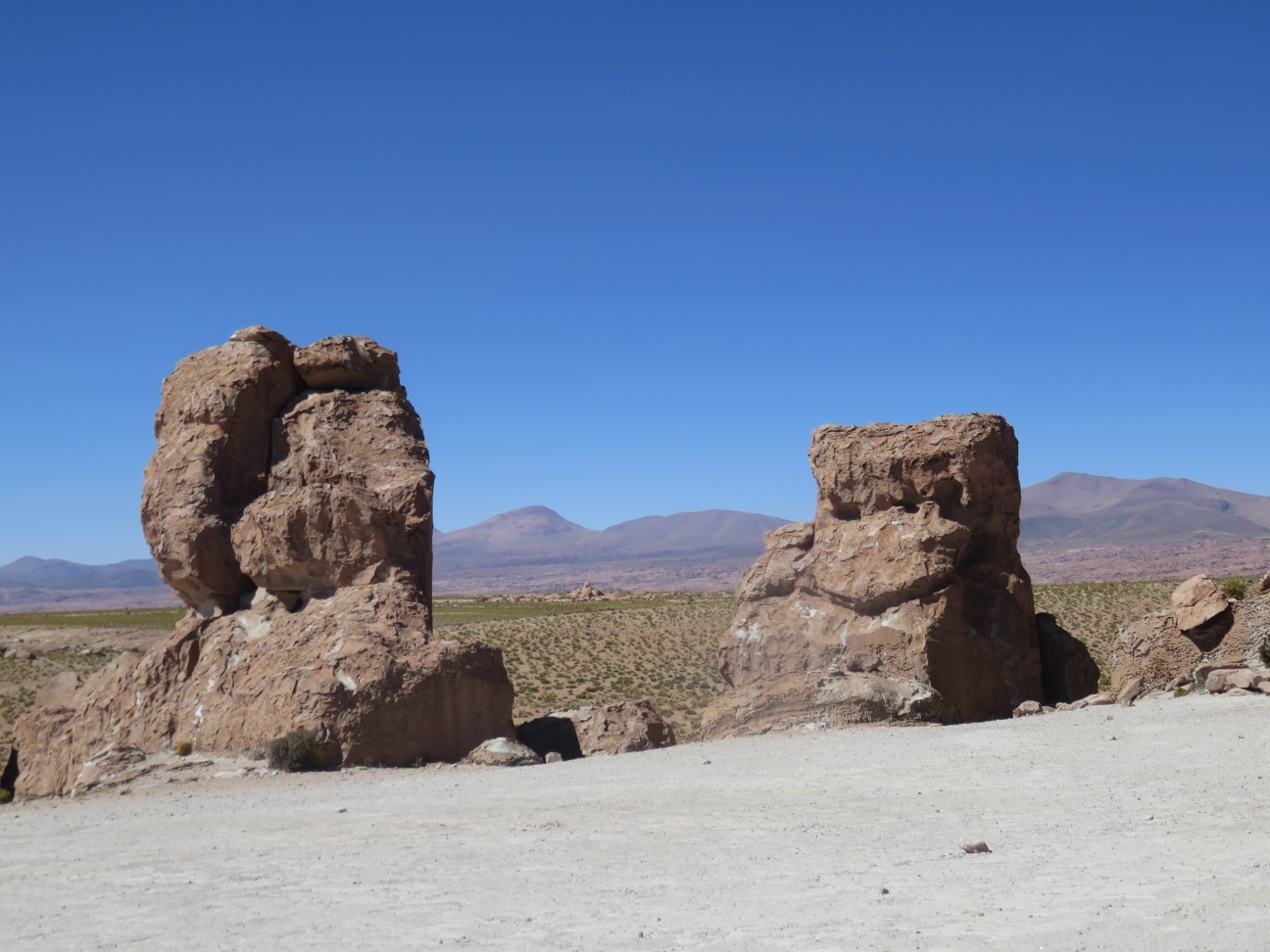 The land is rugged and never dips below 12,000 feet. By this time , TotalAdventure is quite comfortable with the altitude. We stopped at a hot springs at mid day. Please view the video above to see it. Swimming was balmy at 105 degrees ( 41C) while there air was around 40 ( 5 C).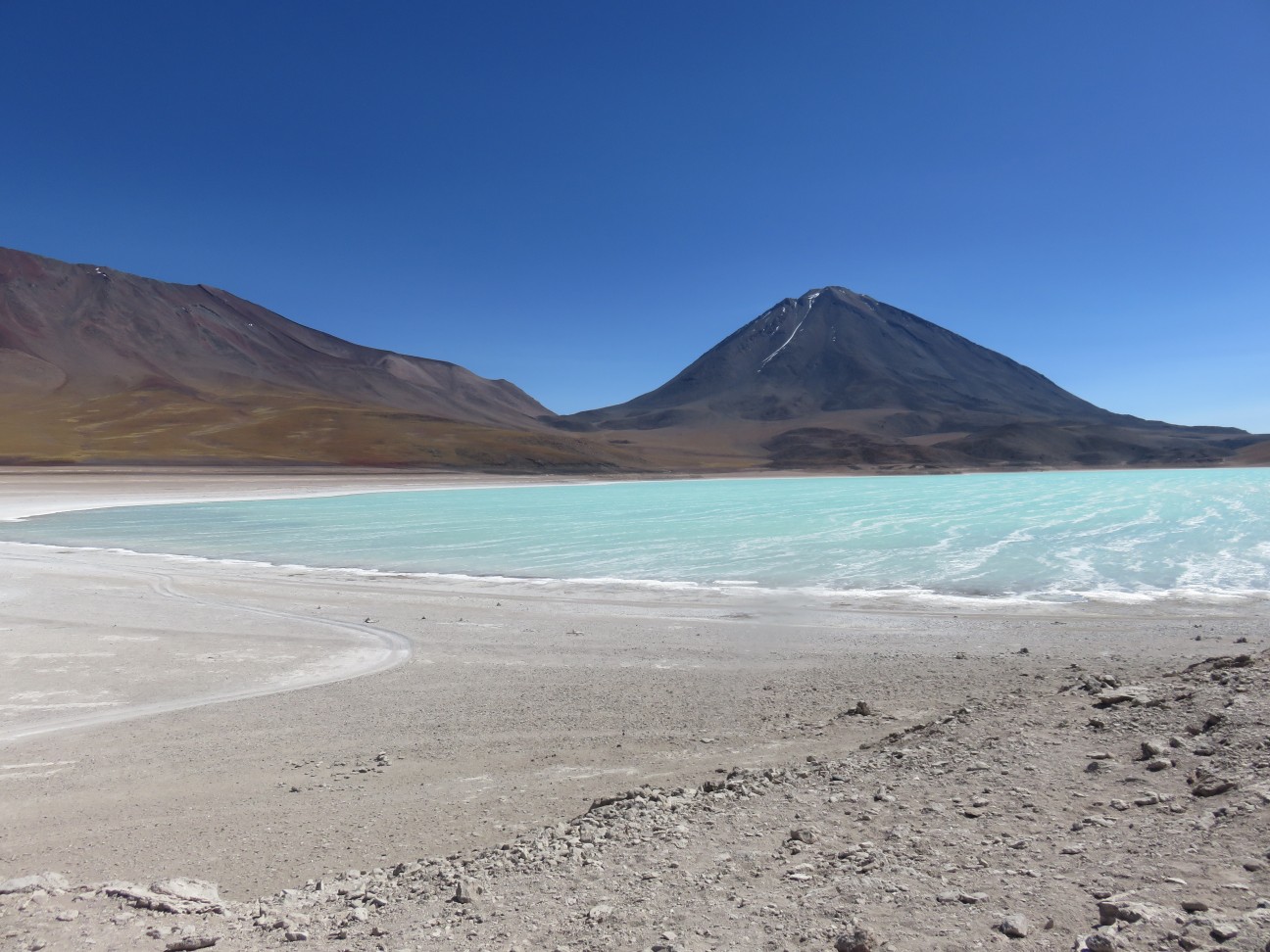 Climbing higher, we reached Laguna Verde. The green color comes from a high concentration of arsenic. Swimming in or drinking from the lake can be fatal. There are no fish ,birds or four footed animals anywhere near the lake.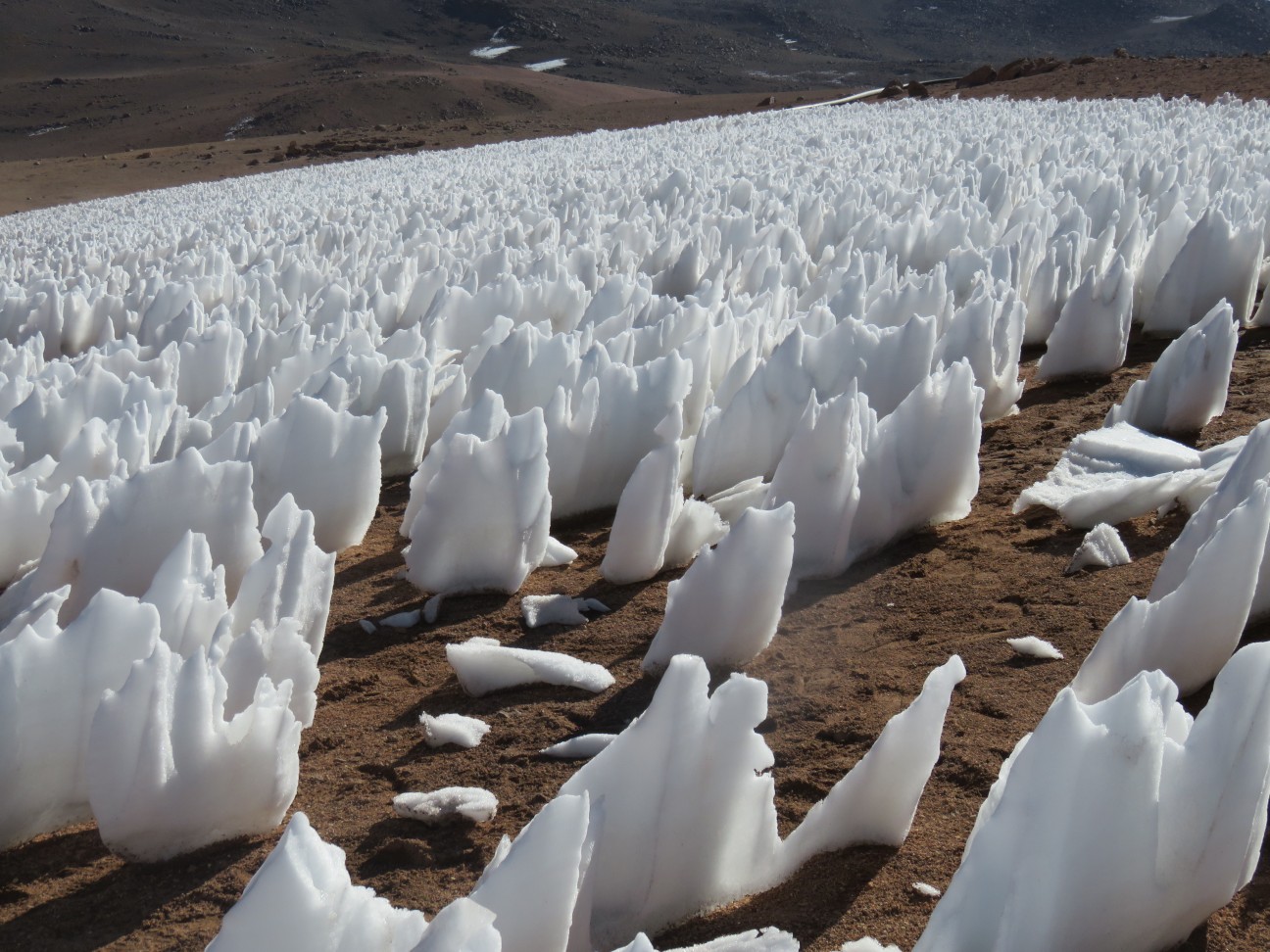 Close to 16,000 feet we reached the remains of winter snows, that actually can fall in the summer as well. The strong dry wind and strong subtropical sun  three miles above sea level evaporate it into strange shapes.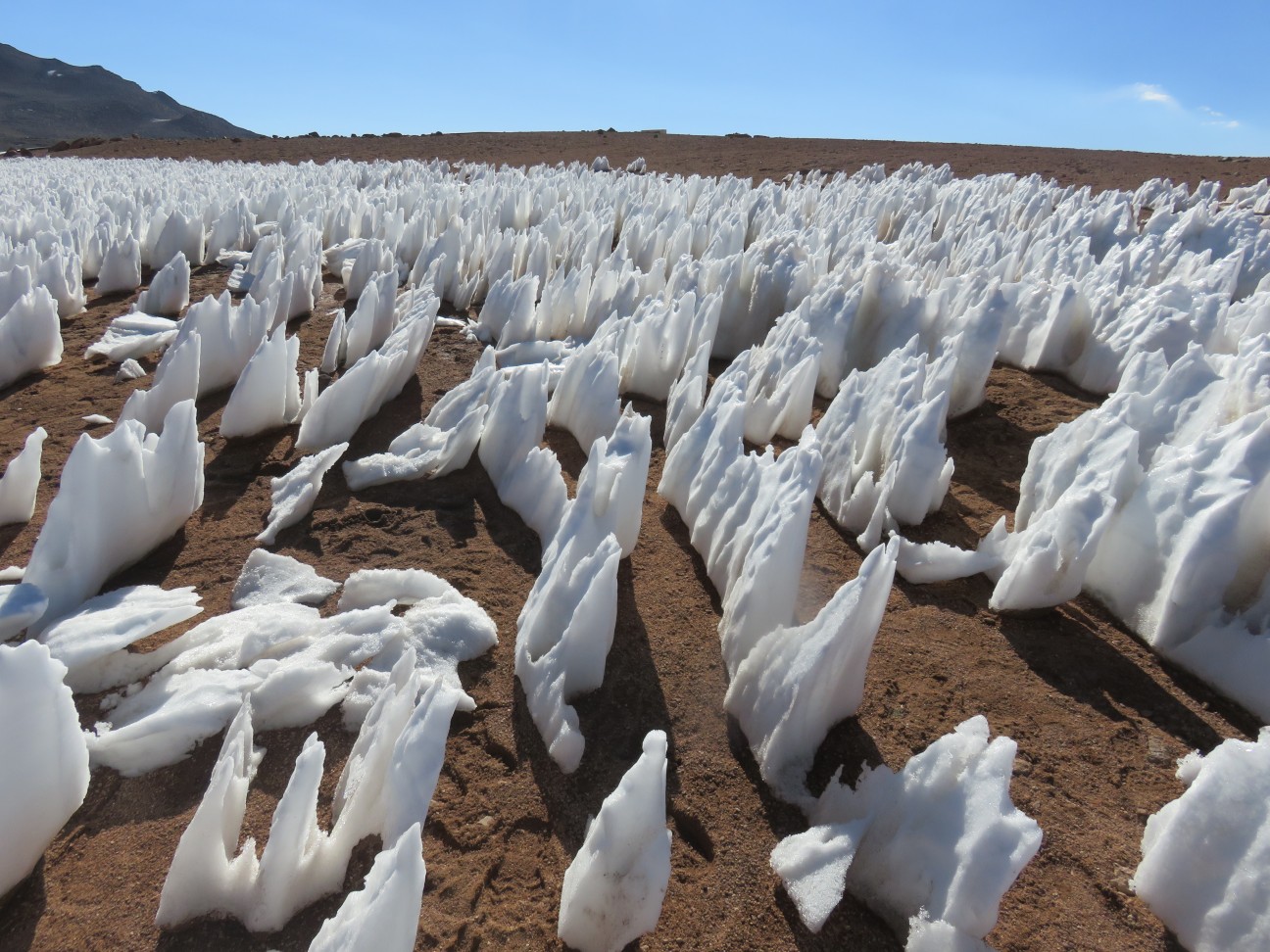 The ground underneath is always frozen.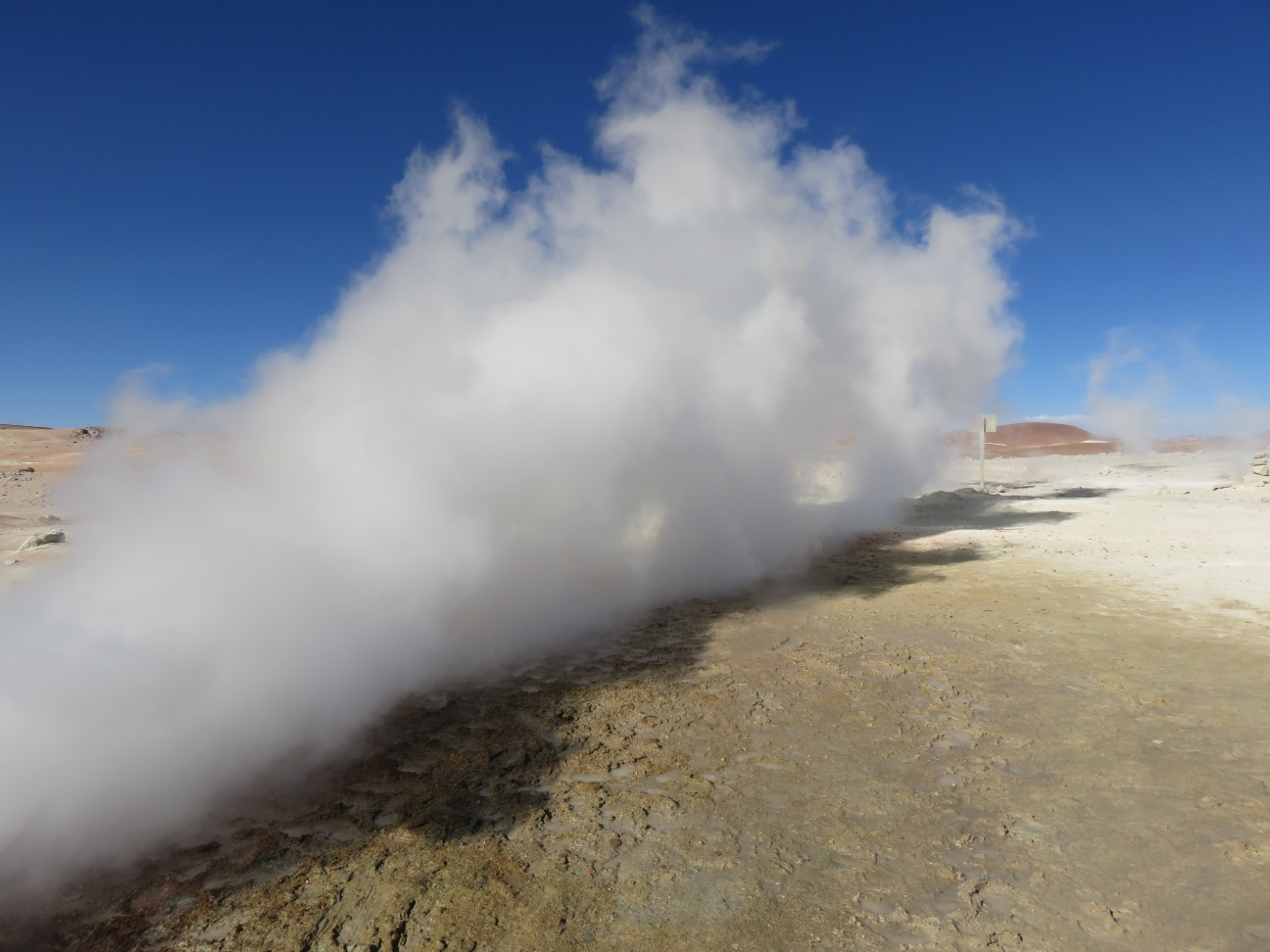 From underneath the frozen ground comes boiling sulphur clouds. All of the Bolivian Altiplano borders the Pacific Ring of Fire.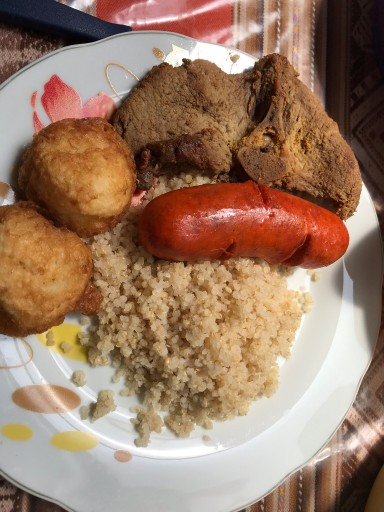 Llama and quinoa for lunch. Tough and lean, but tasty and very healthy !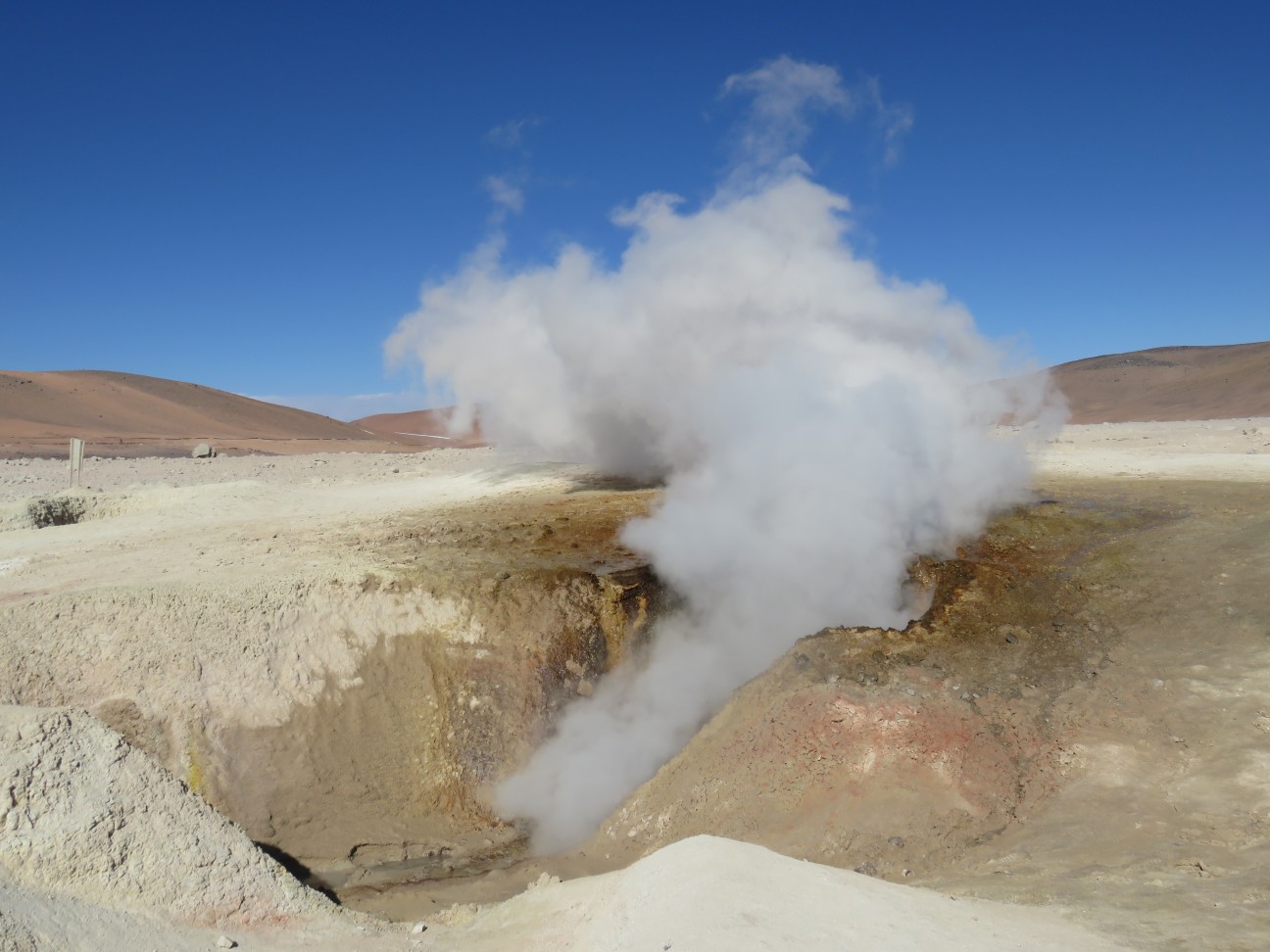 A steam vent.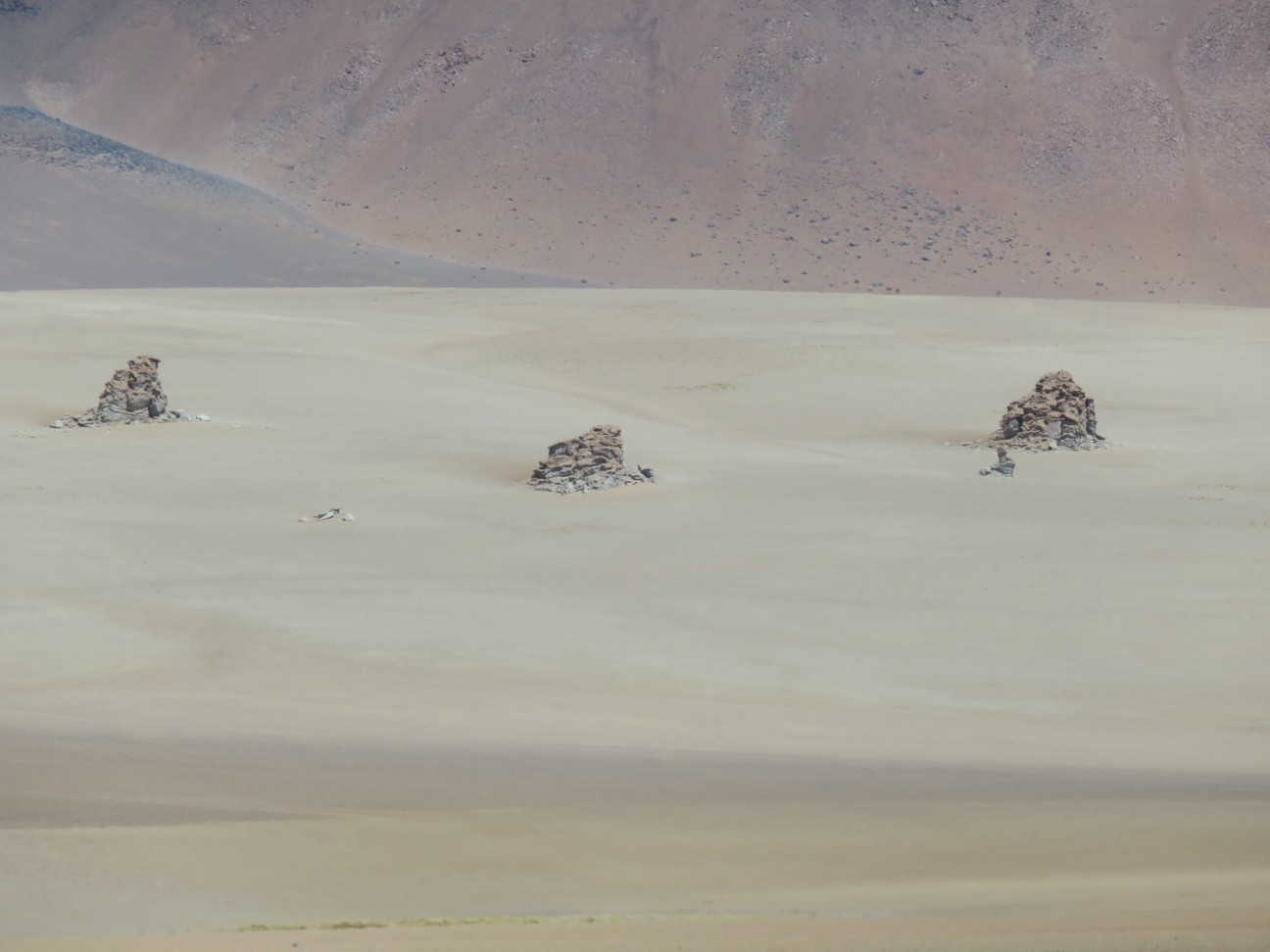 Rock formations that look manmade but aren't.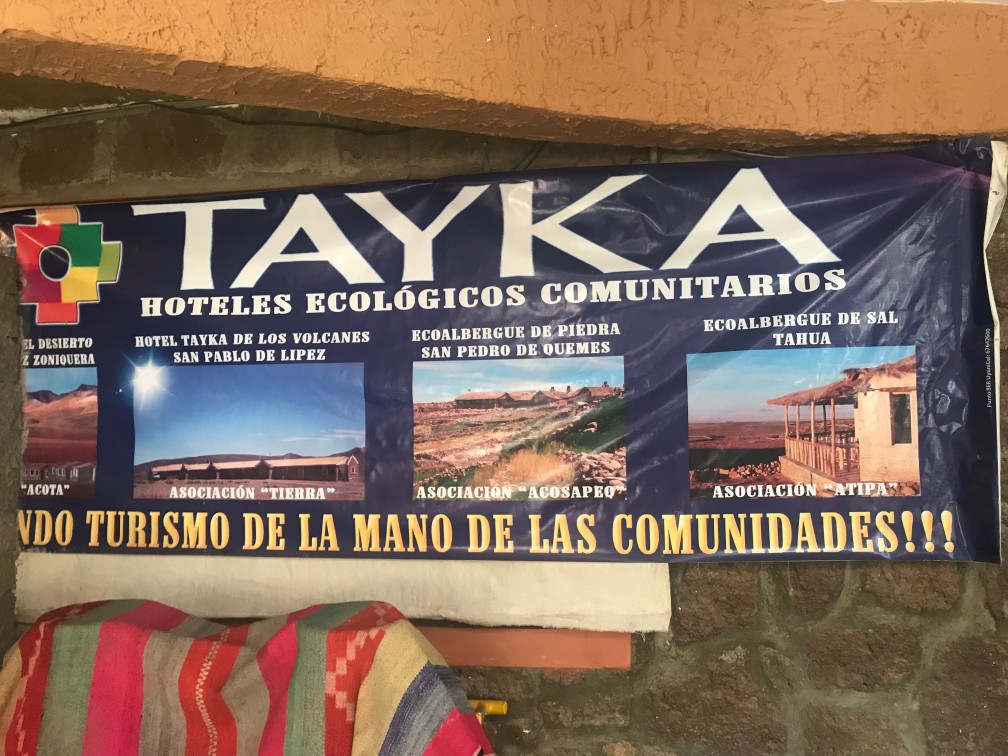 We spent the night at Hotel Tayka. See more in the video. Amazingly at 15,500 feet, ten hours over very rugged dirt tracks from the nearest paved road , that such a hotel can exist. Comfortable beds, reasonable heat and solar generated hot water  (quick shower) .Oxygen is kept behind the front desk for those in need.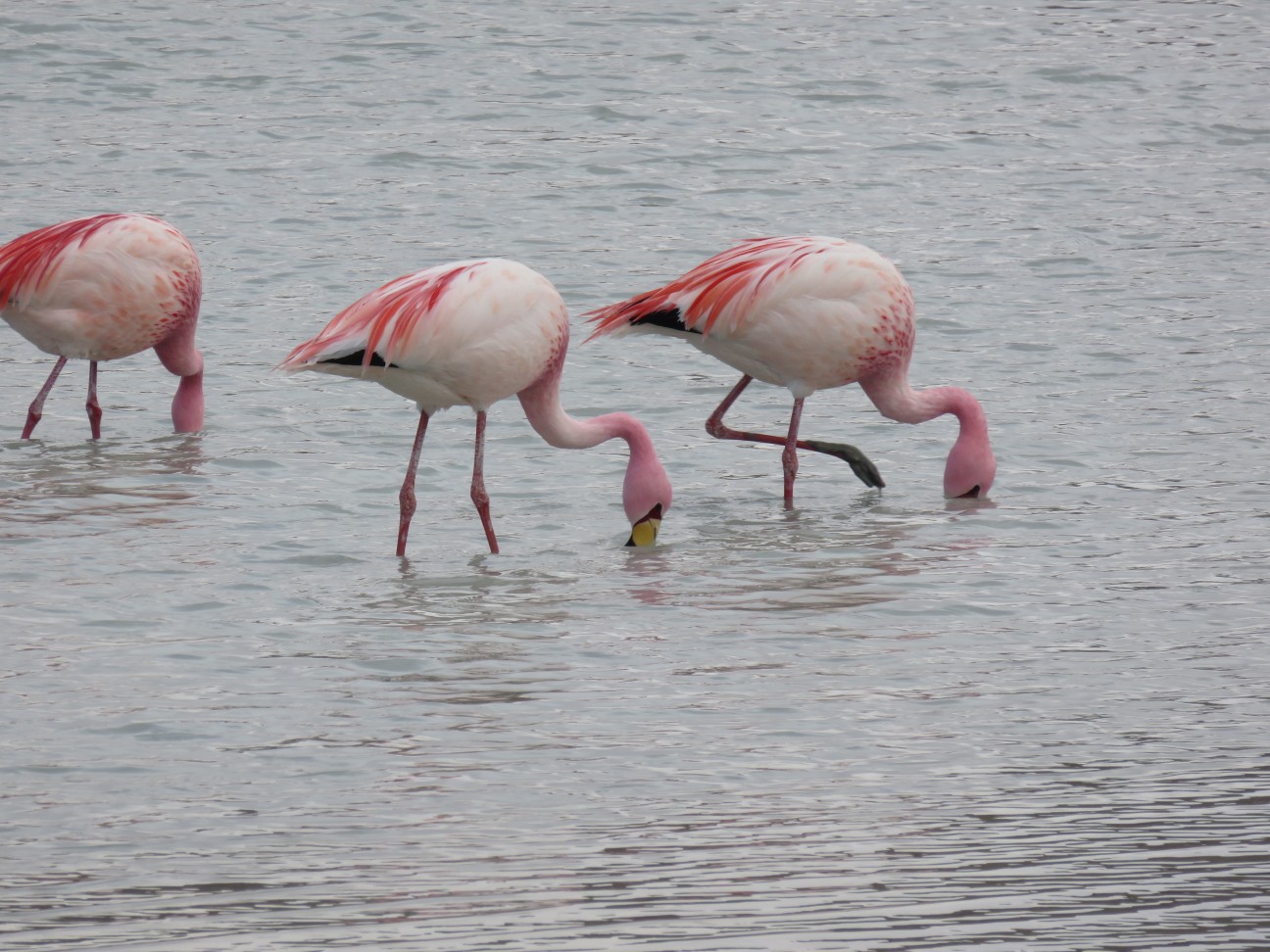 The next morning we explored several lakes that were home to huge flocks of flamingos. Most people think of flamingos as a bird of the tropics – but here they thrive in  very cold temperatures.
A coyote enjoys some llama meat.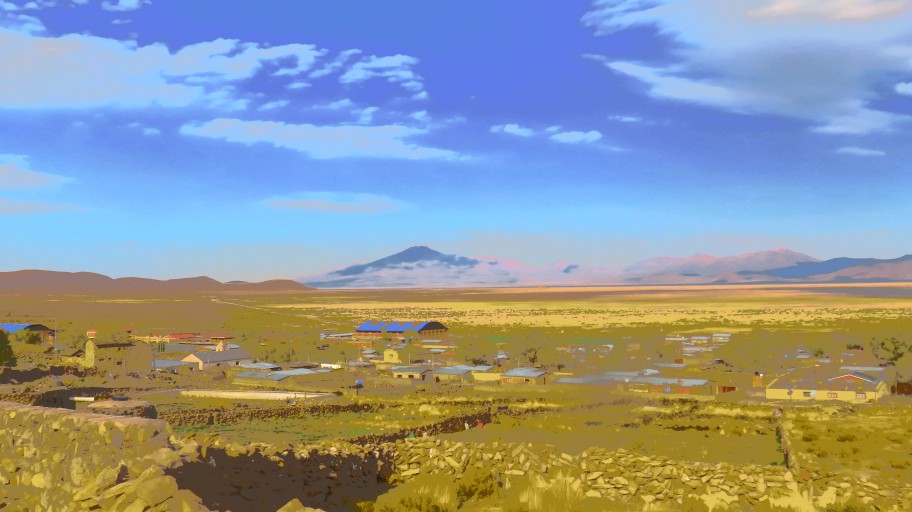 San Pedro de Quemes  from another Tayka Hotel.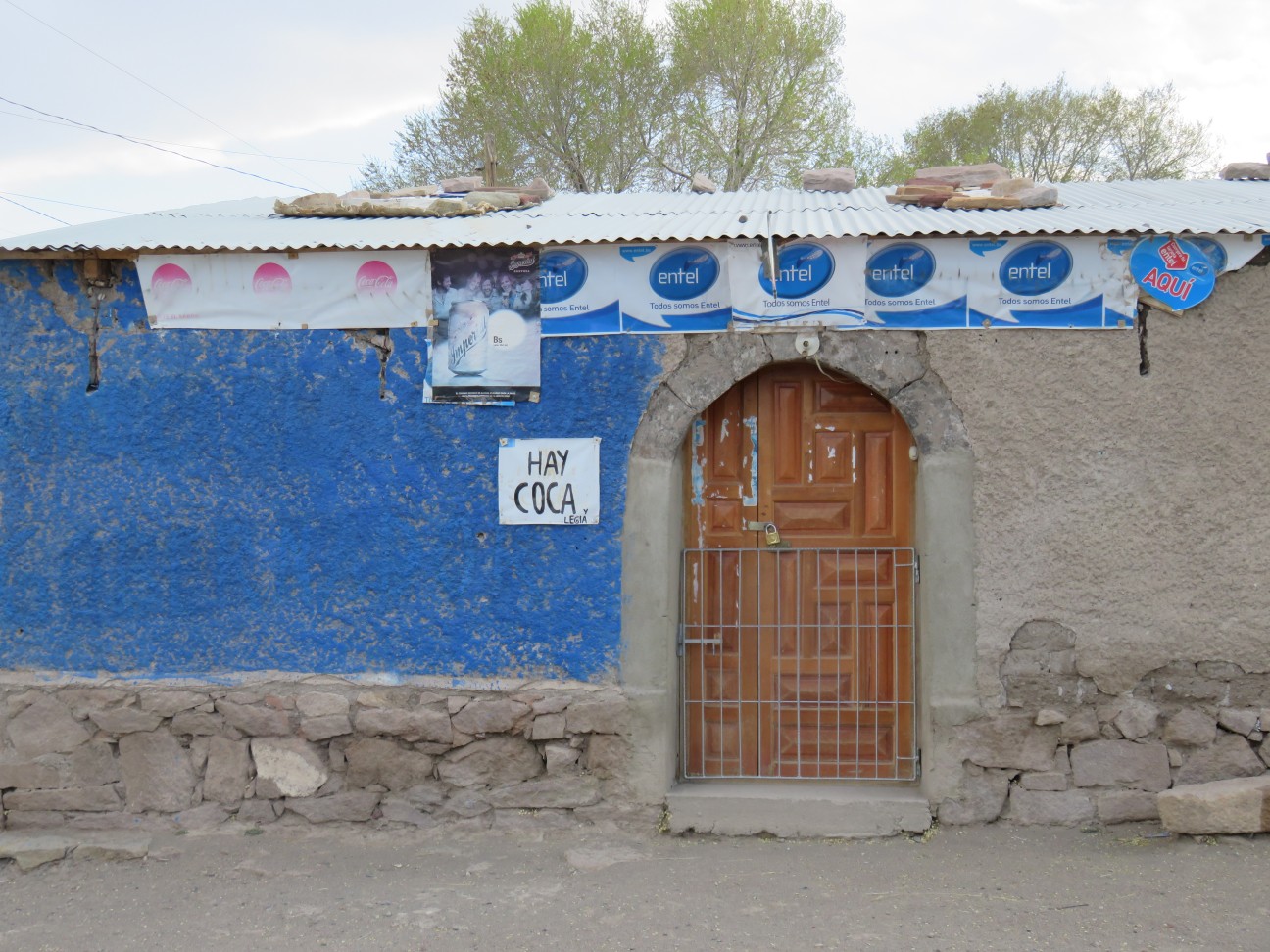 The town store closes early, but has the essentials.
On The last night in Bolivia, TotalAdventure looked forward to Salar de Uyuni the next day.