Archive for the
'Diving'

Category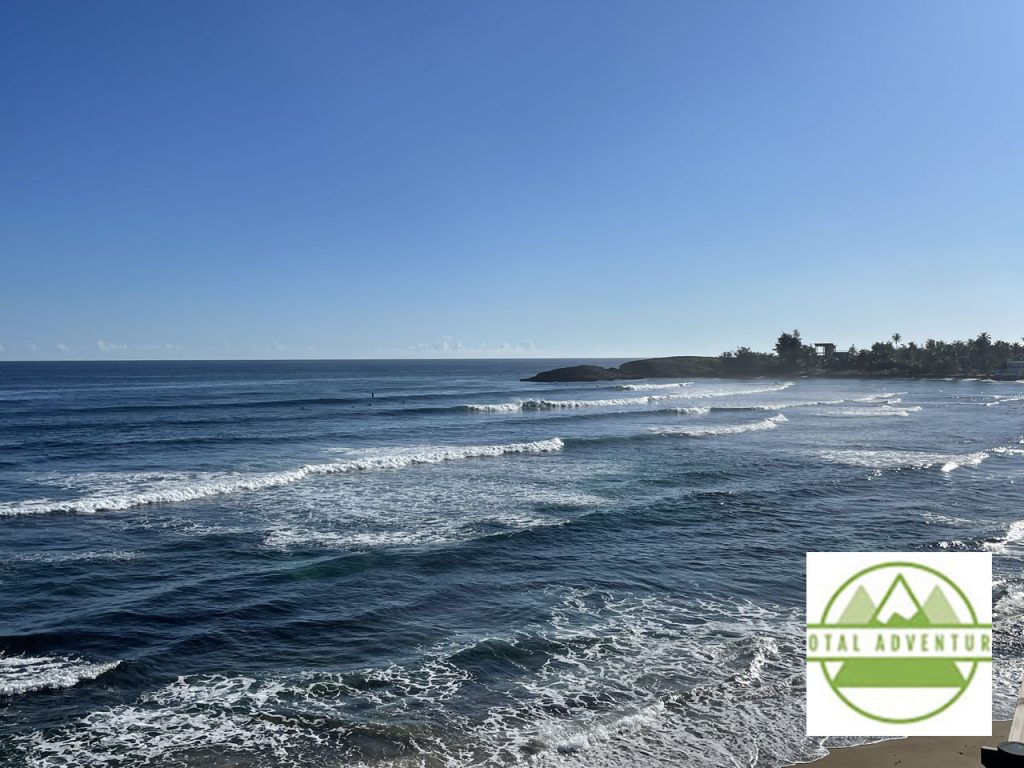 In late September,TotalAdventure decided to explore a part of the "Miami Neighborhood " which is basically the entire Caribbean Basin. Just two hours away from Miami is the US Territorial Island of Puerto Rico. At 107 mies long and 40 miles wide, it's perfect for a long weekend getaway. As a US Territory , it operates fairly independent of Washington.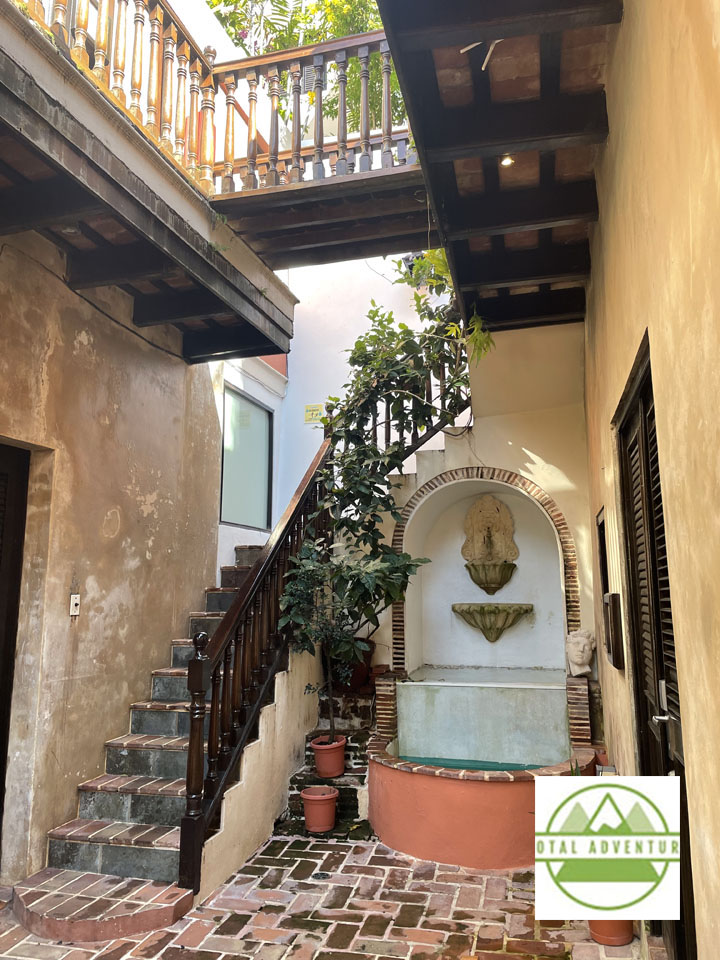 Just off the plane , I went right to the beach at Playa Piñones. The first and last nights were spent in San Juan..Here is the Villa Herencia, charming and from the colonial era.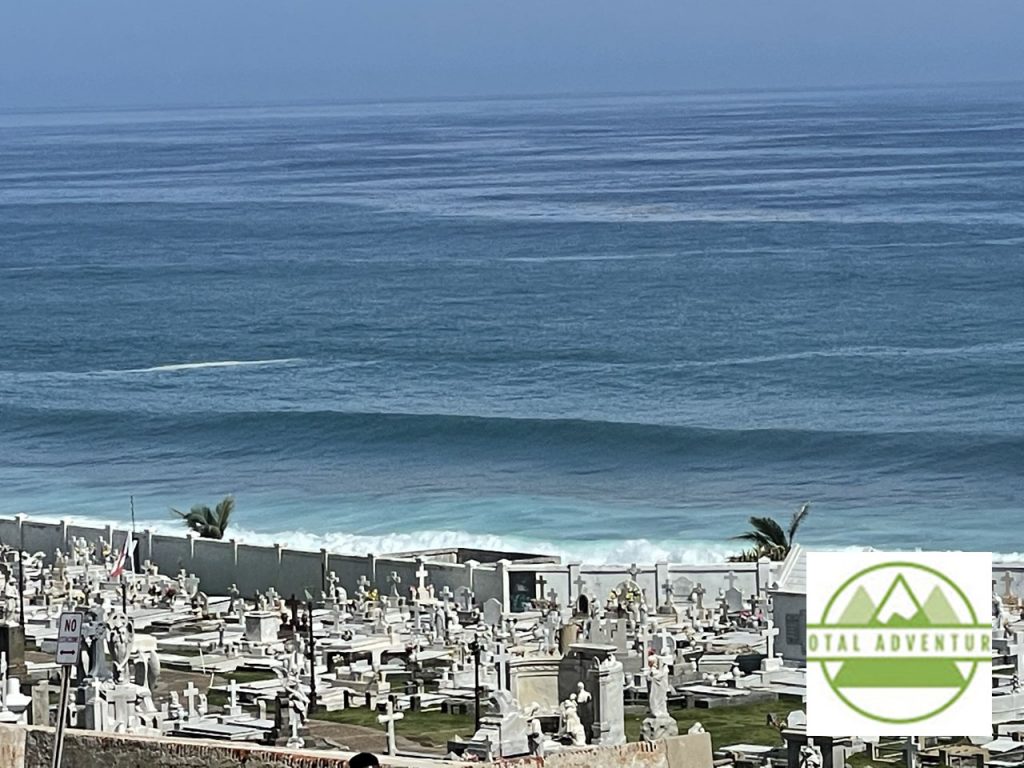 Breakers near El Morro. However there is no beach there, only sharp jagged rock.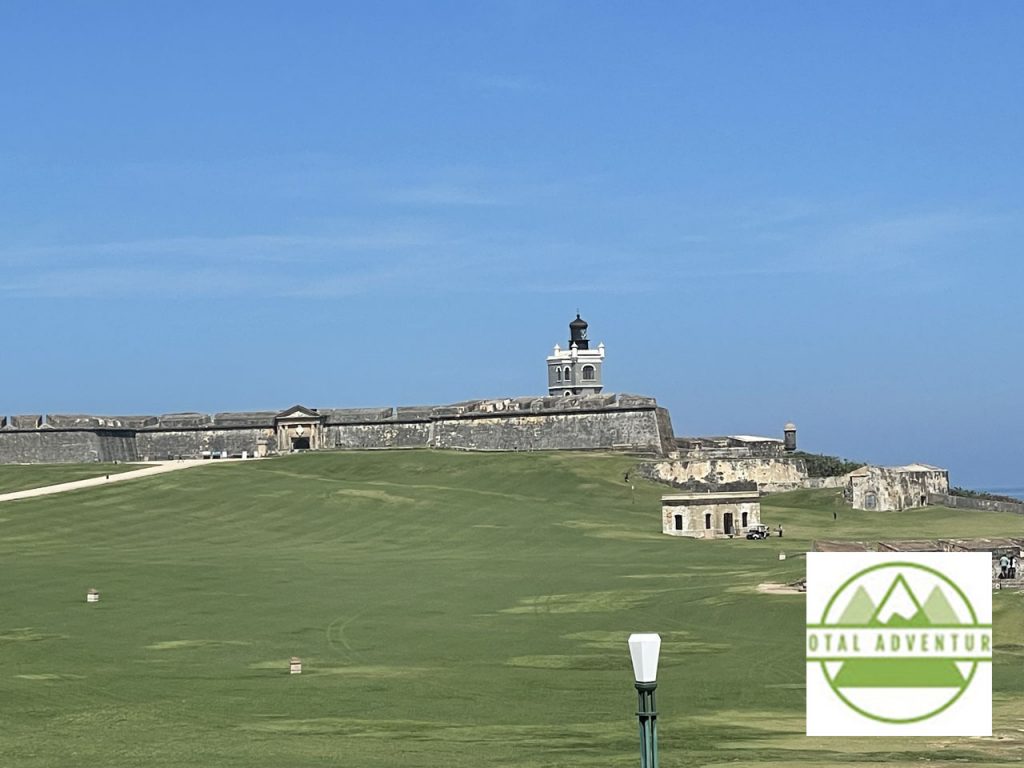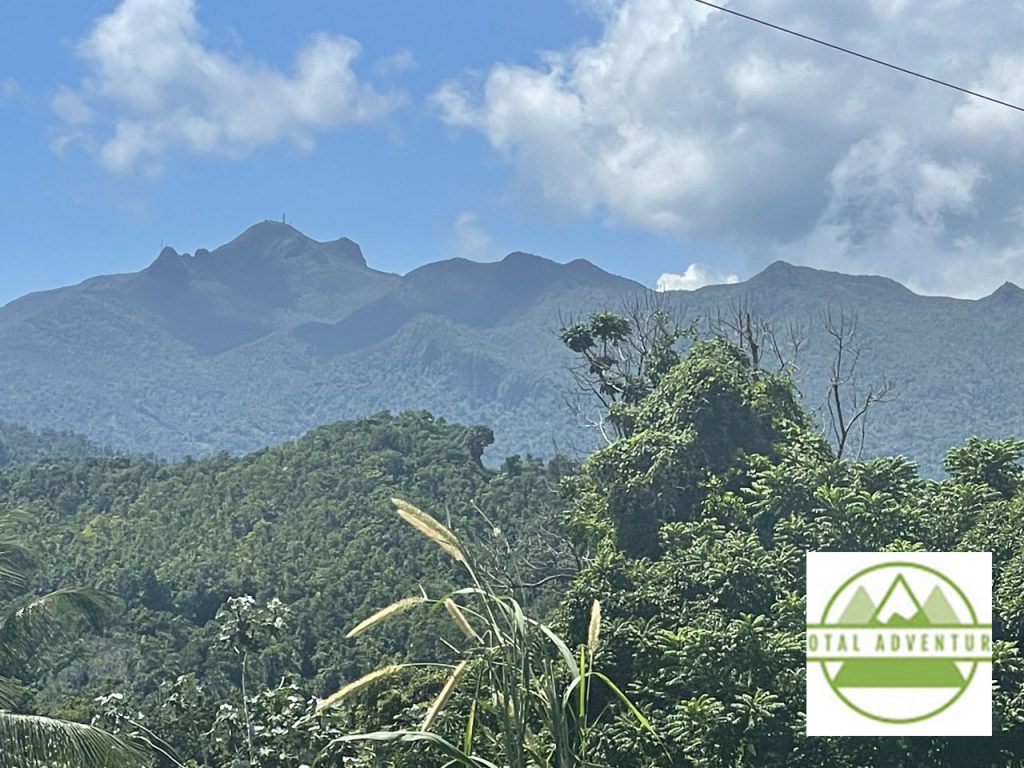 Just 30 miles from San Juan is El Yunque, a mountainous rainforest going up to about 4000 feet elevation. While not that high, temperatures there are much cooler than 90 degree San Juan, often remaining in the 70s during the day.

TotalAdventure circumnavigated half the Island in one day, arriving in Ponce by nightfall. The Eastern coast has great panoramas ,but very few hotels..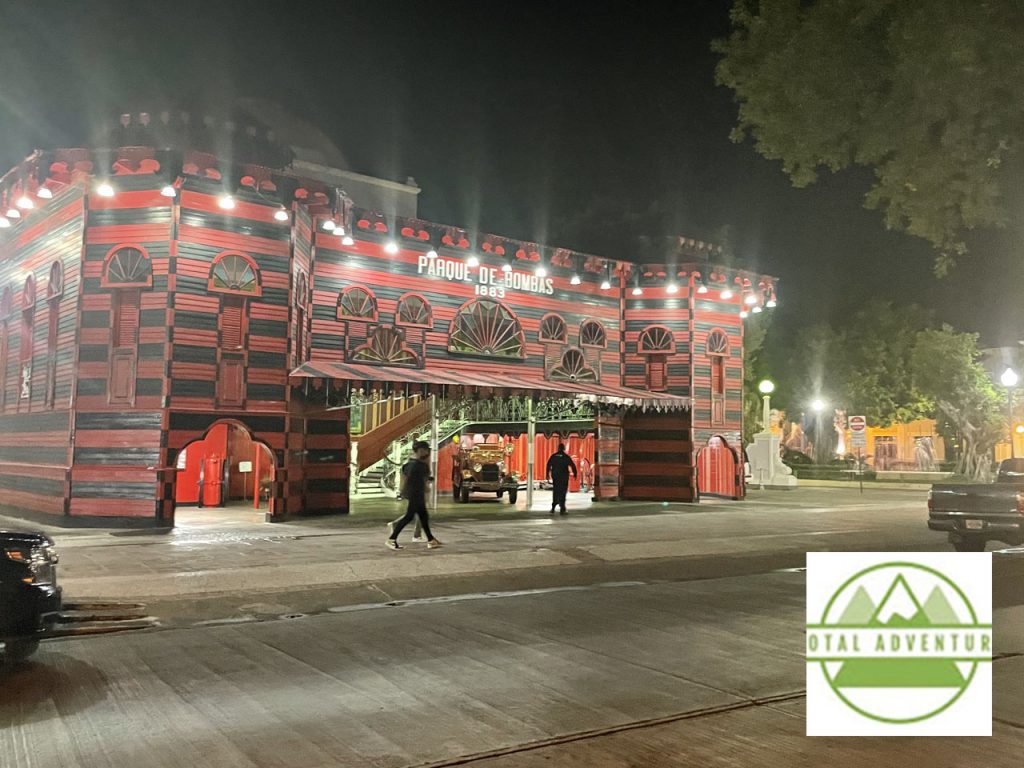 The Colonial city of Ponce is well preserved, despite recent bombardment by Hurricanes and Earthquakes.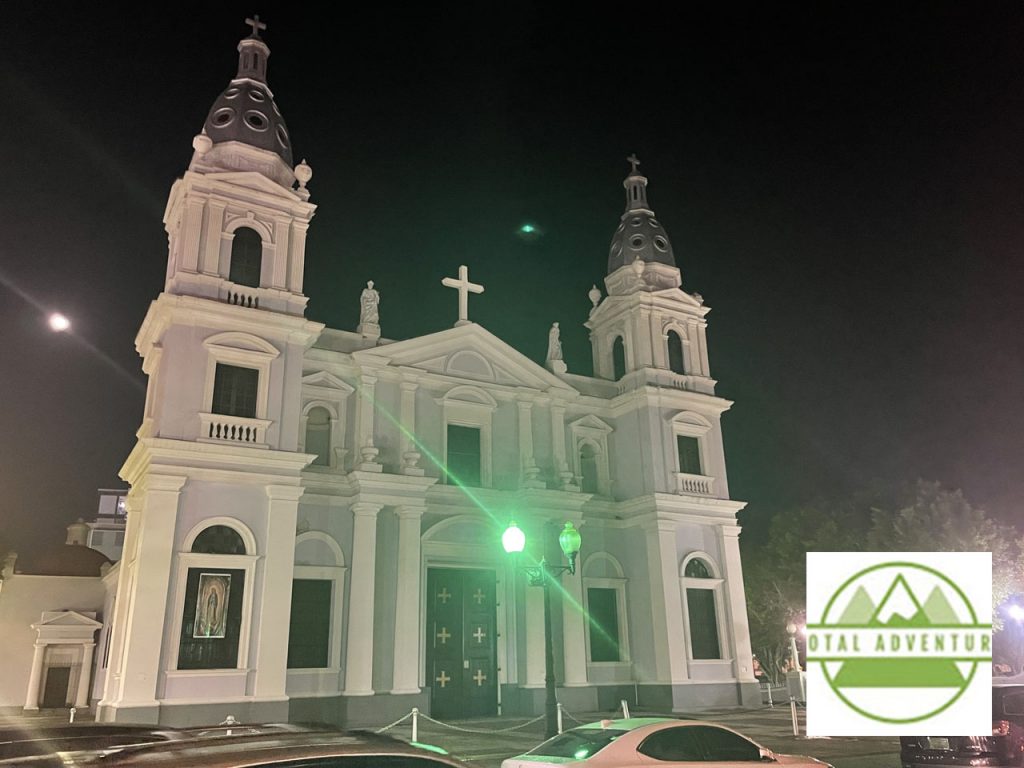 In the deadly earthquakes of 2020, an urn weighing several tons fell from the right tower. Luckily no one was under it.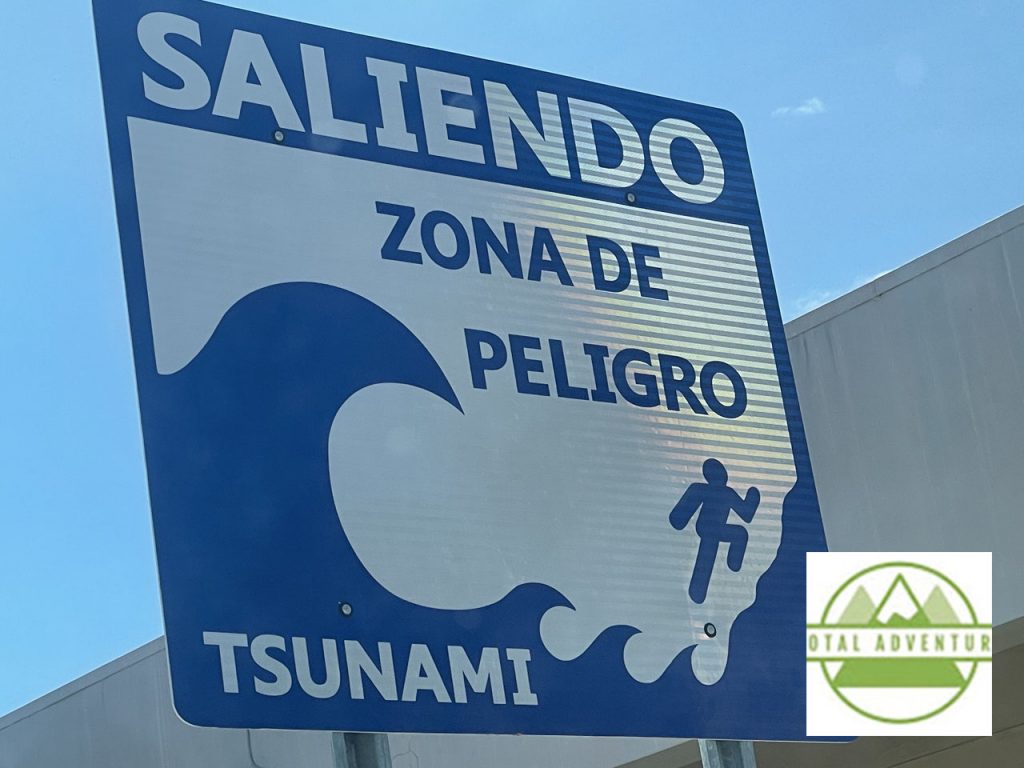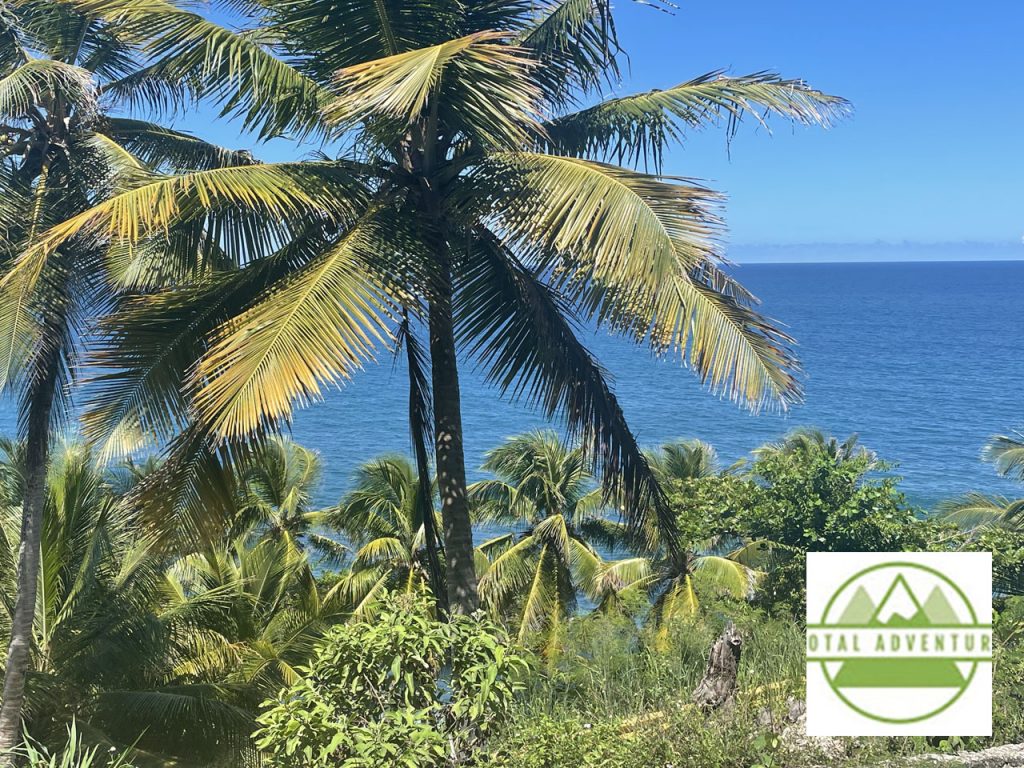 A great bodysurfer,TotalAdventure stopped in at Playa Rincon ,known all over the USA as a top surf spot. The waves were small right breaks onto a rocky shoreline. Waves get up to 20 feet with winter cold fronts. The cold fronts do not bring cold weather however, it stays in the 80s in January.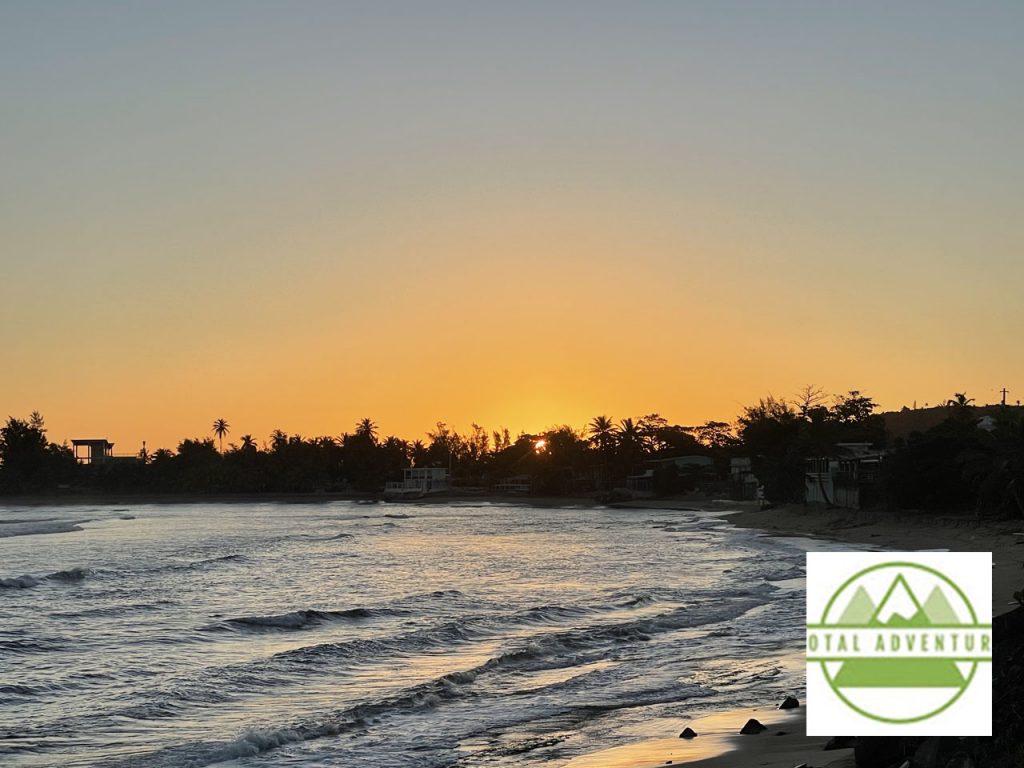 Saturday night was in Isabela, on the Northwest Coast. A rustic surfer hotel,The Oceanfront was very basic, no internet, for $ 100 per night. However ,it had incredible views as seen above. I spent the entire morning bodysurfing and seeing waves crash on the cliffs as well as following sea turtles. Watch the above video carefully.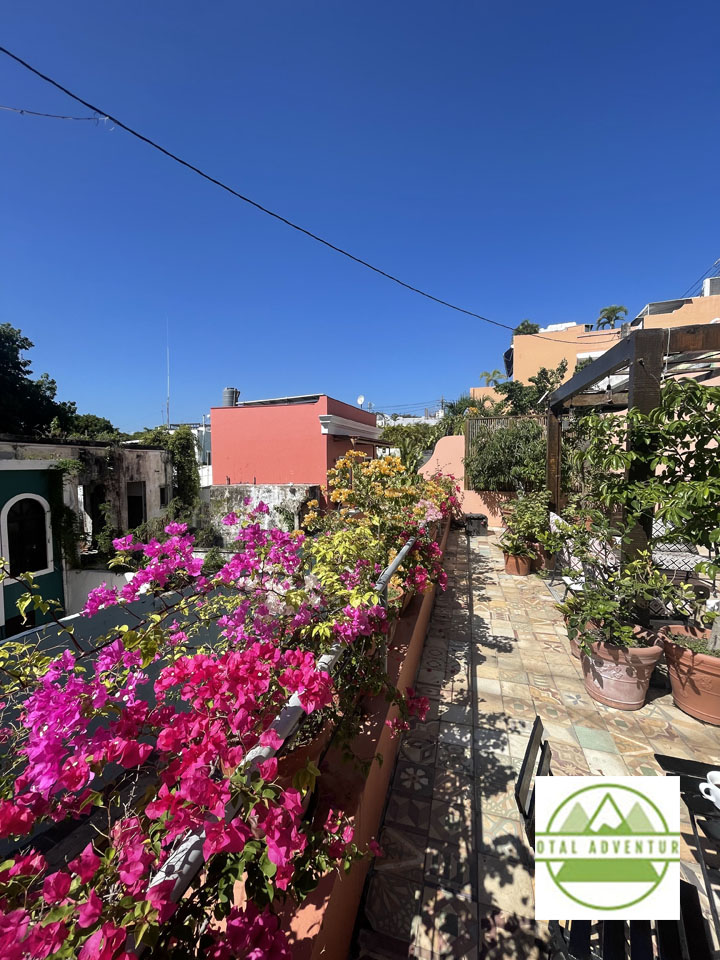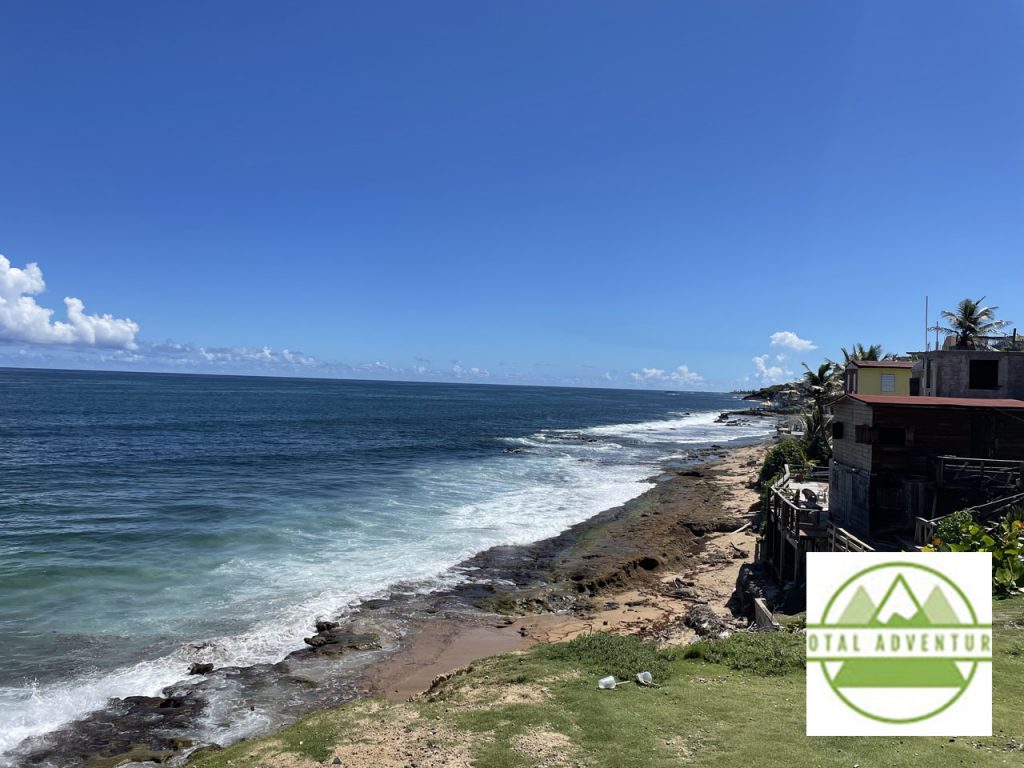 The final night was back in San Juan. I took a motor view of the seaside Barrio of La Perla, where cameras are strictly forbidden. The final activity was snorkeling just off El Morro, before dashing to SJU for the flight back to MIA.
It's not easy being an adventurous spirit but living confined to the city, so today, October 8th, 2021, I am starting my 3 days snorkelling-intensive trip in the Galapagos Islands with a tailored-made itinerary.
I visit the islands as much as I can, but each new occasion makes me feel like I'm a privileged alien who is on a mission to discover an entirely new world, not ruled under the normal laws of biology.
This time, I have coordinated my hotel stays, meals, and snorkelling tours with Andean Travel Company. The rest of the adventure is up to me, so here we go!
Yesterday I arrived and took the afternoon at leisure to explore Santa Cruz island's amazing white coral beaches where flocks of iguanas defiantly stare at you and block the way. The world's only marine iguana is endemic to these islands.
I'm staying in a hostel in the middle of the bustling, colourful town of Puerto Ayora, one of the three urban centres of the archipelago. I would very much prefer this whole place to be inhabited, but people have been driven to these islands by the promise of economic success for decades now.
I was picked up by my guide and we walked a couple of blocks towards the dock. We embarked on a speedboat to Seymour Island.
I was provided all the necessary equipment and went directly to business (after listening to the guide's directions). My very first sight was a group of whitetip reef sharks cruising between the low basaltic cliffs below me. I did not expect that my first animal observation would be this quick and thrilling!.
Colourful fish such as the king angelfish, boxfish, and parrotfish swam around, and I got lost in thought admiring them. A strange sound brought me back to reality. It was as if small missiles were being shot… It was the sound of blue-footed boobies and pelicans plunge-diving at enormous speeds to catch fish!
These daily snorkelling tours provide lunch, and I'm grateful for that, as it is a very energy-intensive activity.
In my second swim of the day, I spotted one of my favourite marine animals, the black-botched ray. It looked so elegant with its perfectly aerodynamic platform and majestic in its cyclic underwater flight. I also hoped to see a scalloped hammerhead shark, but they are difficult to find, so let's see what happens tomorrow.
Today, October 9th, 2021, I'm heading to one of Galapagos' most iconic landmarks. Pinnacle Rock on Bartolomé Island. Located northeast of Santa Cruz island, 2 hours away in a boat, this is an immense spearheaded obelisk rising from the ocean. We disembarked on the appropriately named Golden Beach, and from there I started swimming into a shallow cove full of precious coral formations and reef fish.
During my time inside the cove, however, my mind was obsessed with swimming around the massive Pinnacle Rock itself. We got there in due time, along with the rest of the group and the guide. (No matter how good of a swimmer you are, when snorkelling always stay close to your group!)
At the underwater intersection where the sea bottom becomes a cliff, I found spectacular lava formations, where reef and Tiger sharks were accommodated inside natural galleries. Swimming ahead, I found medium-sized sea lions who adventured so close to my face that I actually got a bit scared. I tried to make as much eye contact as possible with them, and it's a tender sensation that I will never forget.
To finish off this day perfectly, we spotted the endangered Galapagos penguin standing on some rocks above the water. An Antarctic bird in these warm waters is certainly an unexpected sight, but they are one of the best examples of the unique animal adaptations happening on these islands.
Day 3! I cannot believe that today is the last of my snorkelling trip. We navigated northwest to Santa Fé Island. The area destined for snorkelling was well-protected from open sea currents, so my first thought was that this might be a smart choice for beginners. These calm, shallower waters, however, delivered generously.
Fluorescent blue chin parrotfishes, yellowtail surgeonfishes, and pufferfishes swam around the turquoise waters, and sea lions made me close company again. I really felt as if these boys knew that I was on a mission, and decided to escort me to the right place. To the open waters where the scalloped hammerhead sharks finally decided to reveal themselves. What an amazing creature, a perfect example of the ambitious effects of evolution. Its distinctive, enormous head works as a sensor that has yet to be explained by science. I couldn't have asked for a better ending to this trip.
Thank you, Galapagos! May we be able to do enough to preserve your treasures!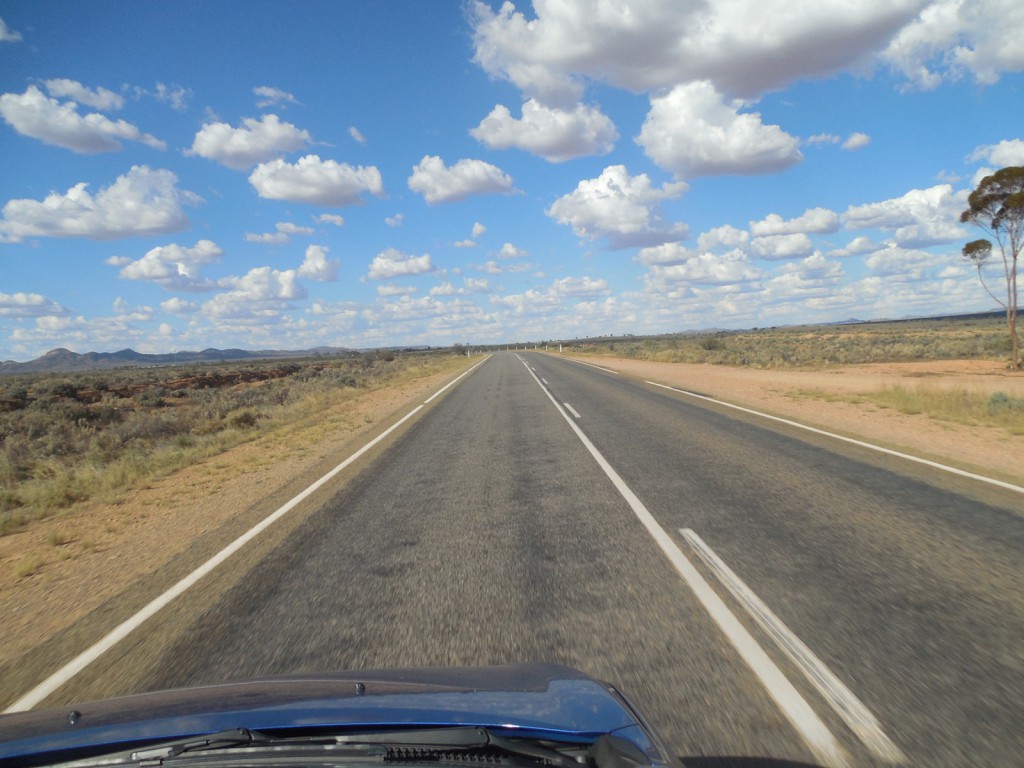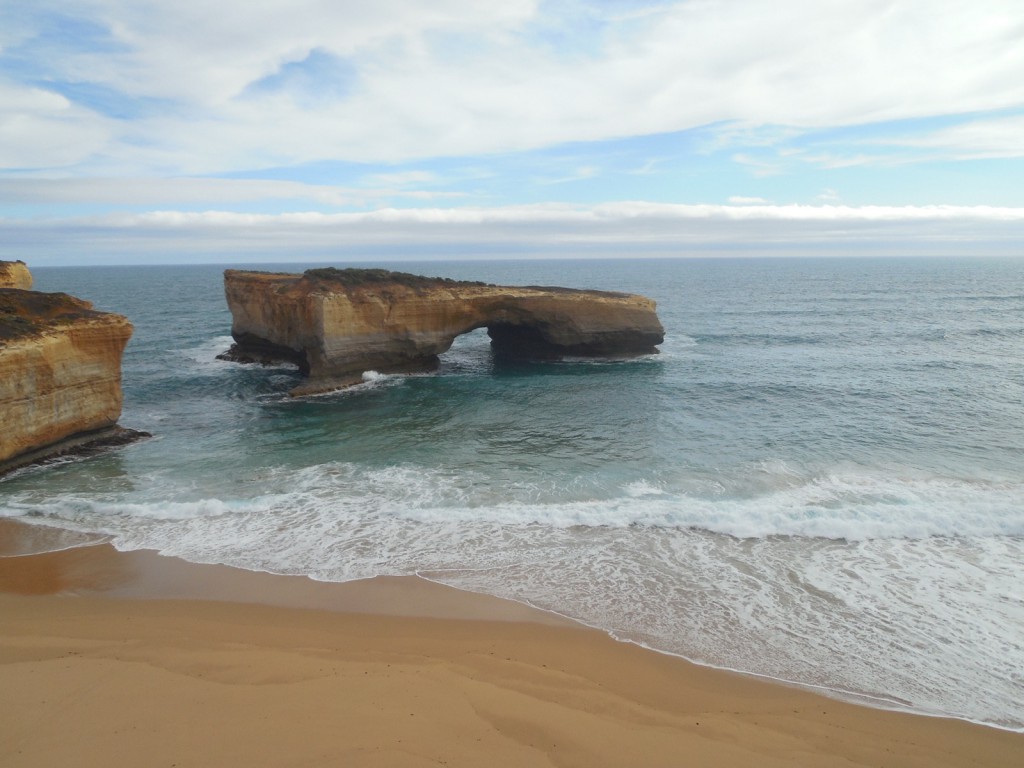 A recap of ArcticTropic's Australian Adventure last February. We are soon relaunching as totaladventure.travel and are currently in testing phase.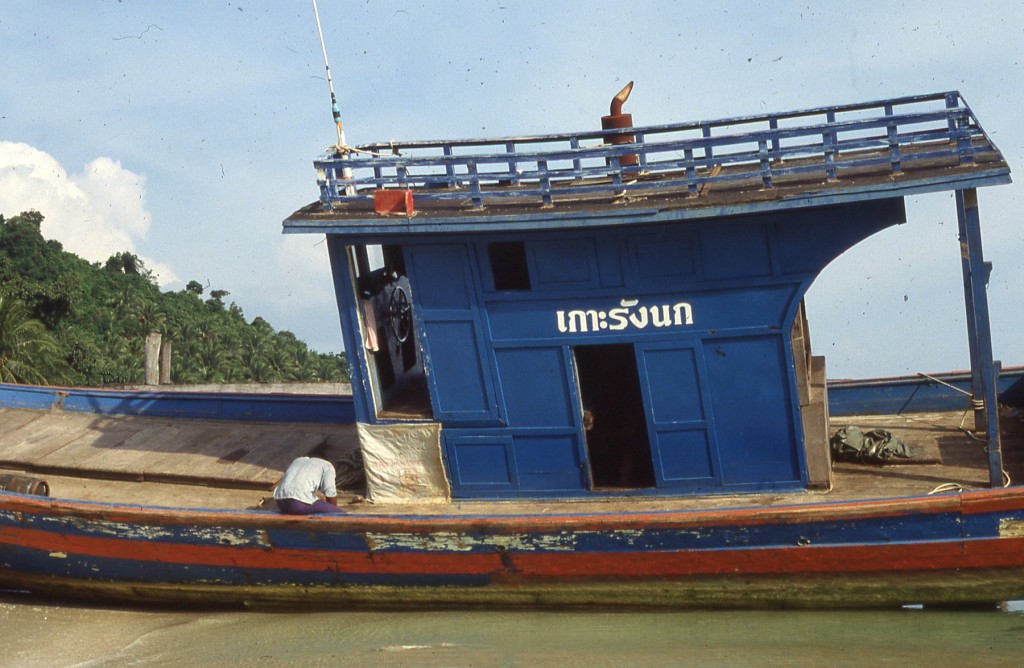 ArcticTropic recently came across a cache of slides from 1988 and scanned them. South Thailand is now Asia's jetset playground , but 25 years ago was still a sleepy paradise. However fishing boats still bring in fresh ingredients for delicious seafood curry.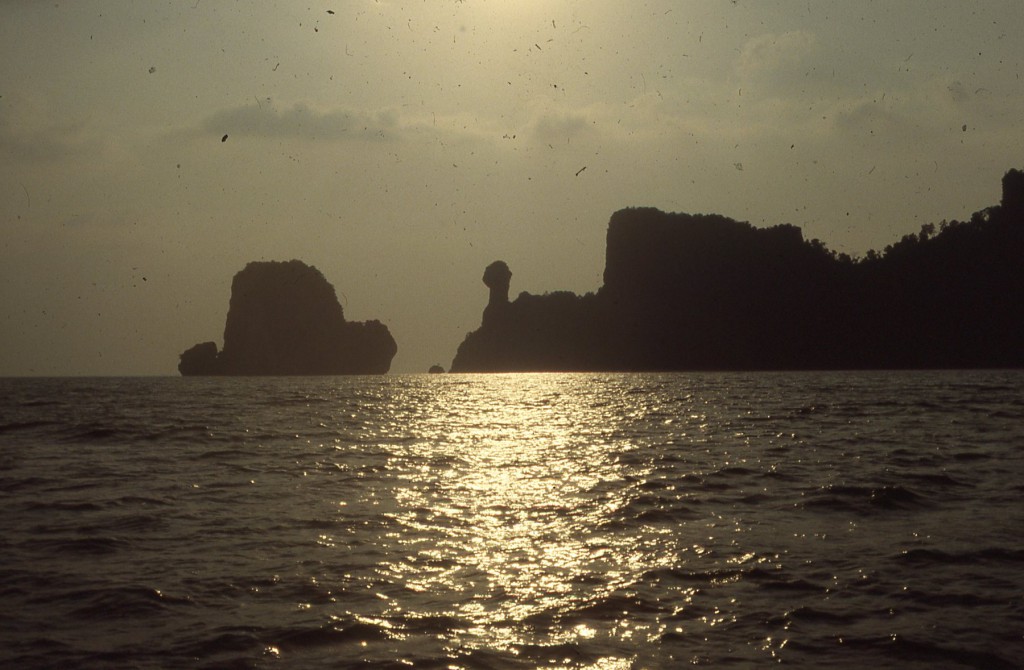 Ko Phi Phi Lae, the uninhabited Phi Phi islet,great for diving.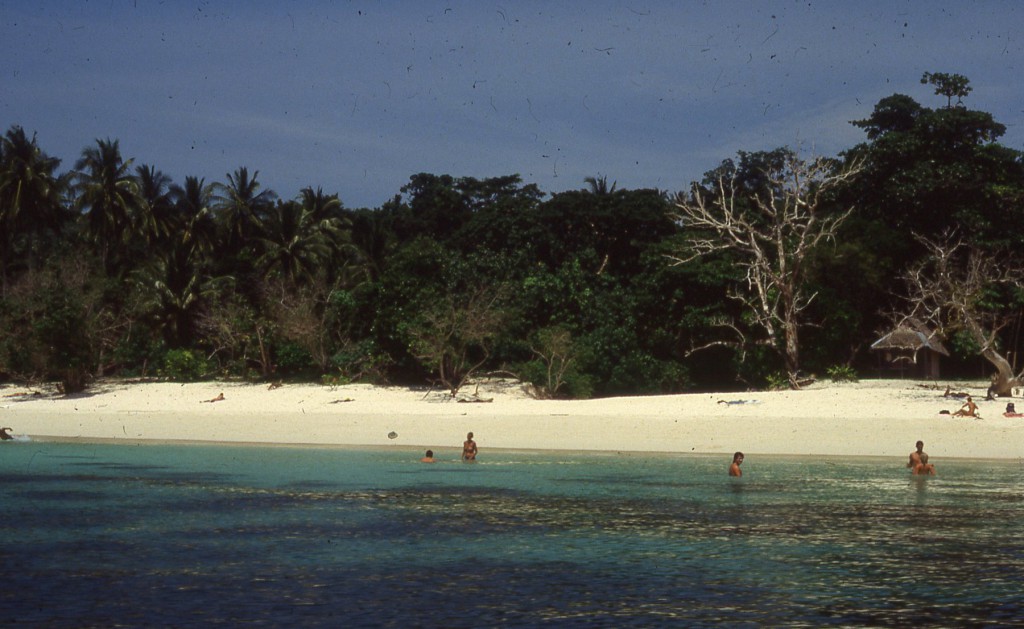 Beach on Ko Phi Phi Don – the bungalows were 50 Baht ( US $ 2 ) per night. Electricity was available from a generator for a couple hours each night, just enough to recharge my video camera batteries. When I returned in 1995, the same beach had been paved over with a multistory modern hotel – which was in turn swept away by the 2004 Tsunami. Apparently everything has been rebuilt since then.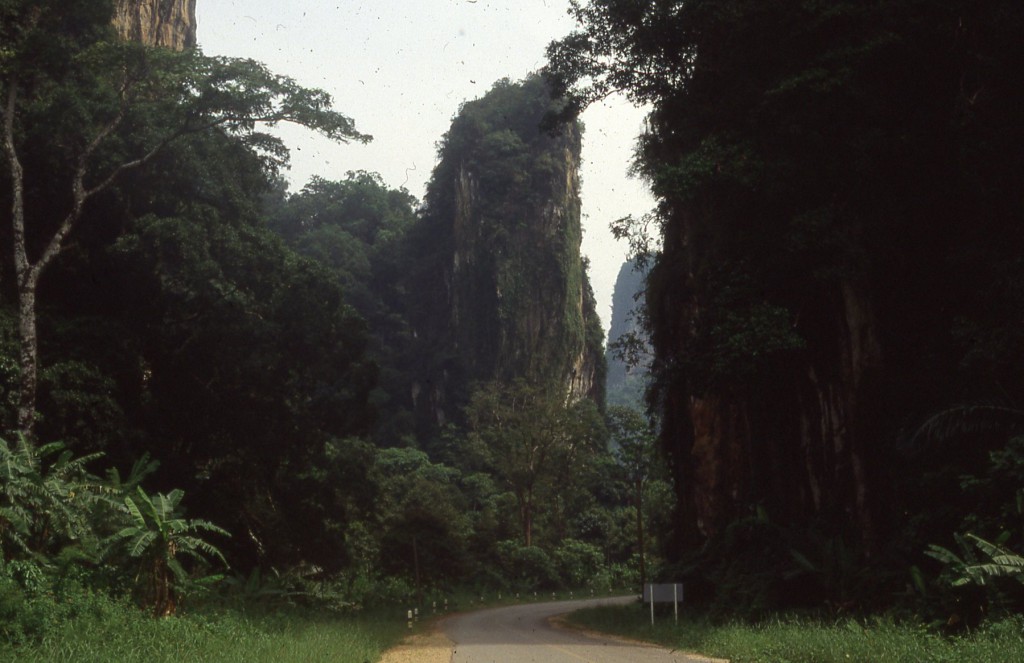 A winding road though the limestone mountains near Krabi. Southern Burma is just now opening up to the outside world and will offer scenes similar to these.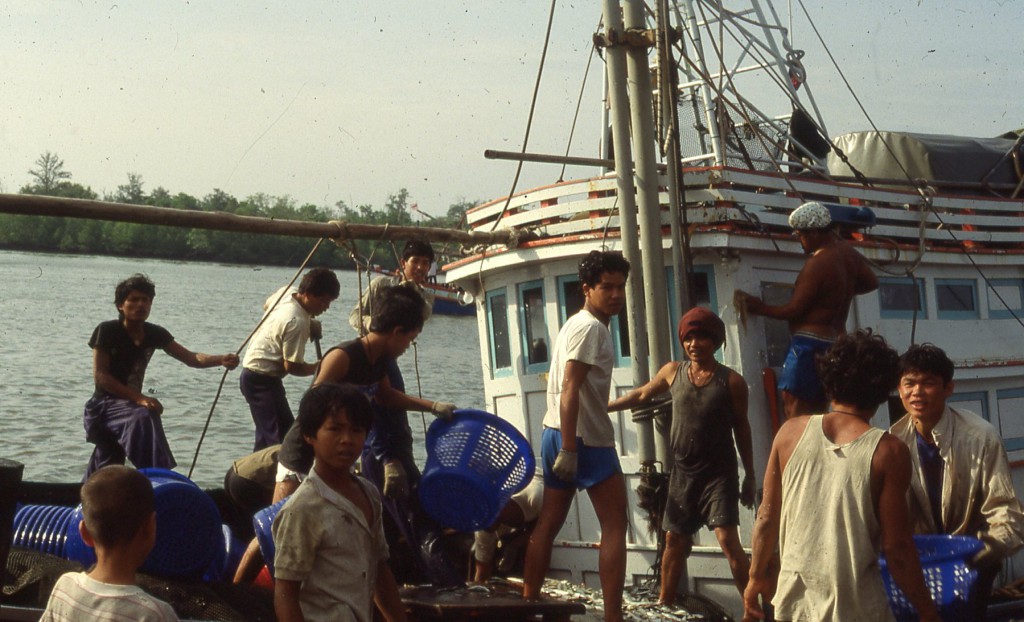 Fisherman with the morning's catch.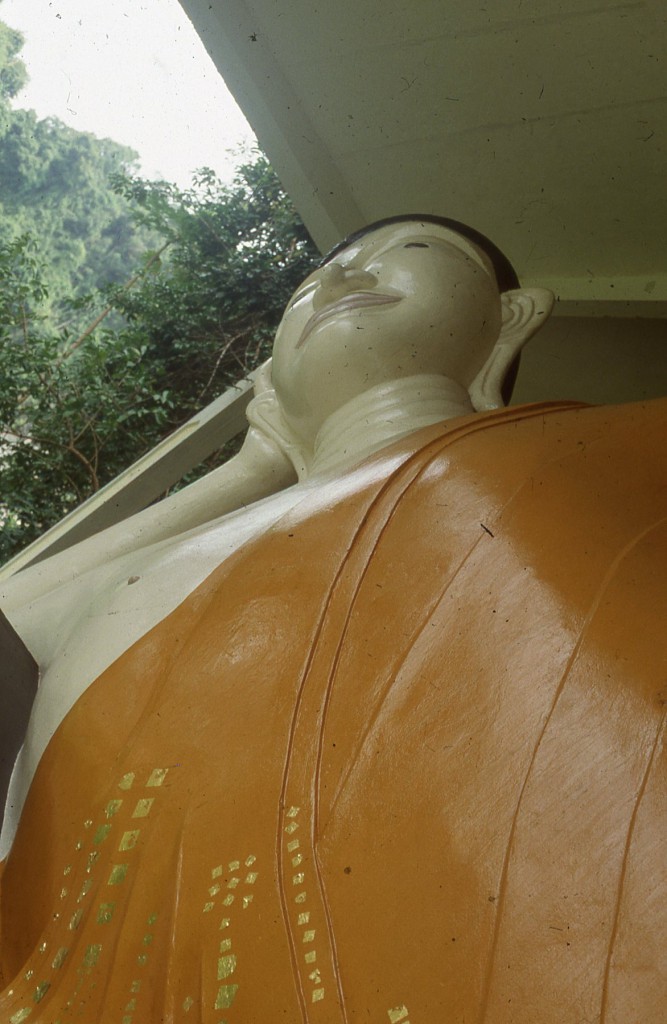 Lord Buddha gazes into the jungle.
FOR ADVENTURES IN THAI LAND, CLICK HERE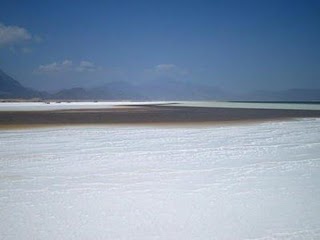 Eritrea, located on the Red Sea has turned it's entire 837 mile coast into an environmentally protected zone. One can dive in the clearest waters of the world. One of the benefits of isolation is the lack of overdevelopment and blighted reefs so common in other parts of the world.The Dahlik Archipelago is just off the coast. ArcticTropic links to two Eritrean destinations an invites other providers to join us in marketing themselves to our high – intensity adventurers..
The Philippines have a lot to offer beyond the beach resorts developed for Hong Kong tourists. Just 2 hours out of Hong Kong one can be in the most remote volcanic mountain jungles, with primitive tribesmen and unihabited islands with beaches accessible only by sailboat.
FOR ADVENTURES IN THE PHILINES, CLICK HERE
Here I am in very sunny and warm LA on a quick stop over from NJ before I  start a trip that has been over ten years in the making.
The blue outline of Catalina floats in the distance as I sit here with my mind going over all my equipment and things I may need in the next three weeks in the middle of nowhere.
The idea for trip all started in 1993 I first visited Indonesia. I was staying at a wonderful wargung (a type of inn/bed and breakfast Bali syle) called Murni's. At breakfast there was only one other guest and she happened to be from CA. She had very recently moved to Java to work with the World Bank and was happy to fill me in on the sights and things to do in Ubud, Bali. Over the next 4 years my job took me to Indonesia at least twice a year and Bali became a second home full of good friends and miraculous times. We all shared a love of exploration, local culture and diving.
It was are shared love of diving more and more remote areas that spurred us on to plan this trip.
We at first planned this trip in 1999. The plan was to fly in to Ambon and take a boat south to the very remote Banda sea. Unfortunately 2 days before our schedualed departure Ambon was torn apart but religious riots after a century of peace. The town was up in flames and the Captain told us that it would be impossible to have the boat go into the harbour. So on the fly we organized another boat and all met in Bali and island hopped for diving to the east to Timor. Although wonderful it was not the remote unexplored areas we had our hearts set on.
So now we are onto round 2. This time everything seems to be in place. We have a wonderful live aboard – The Blue Kiro – waiting for us in Ambon. The plan is to board her on Oct. 29th and go south into the Banda Sea. I am not sure how much communication I will have but I will update when I can. I am now off to Singapore for a layover, then a flight to Bali and a quick day and half stop to see my friends and a bit of pampering in Ubud then finally onto Ambon.
Now I have to pull myself away from the beautiful view of Catalina and go finish the last minute details! Cheers!
Maria
Driving across the Seven Mile Bridge on a beautiful November day. ArcticTropic is the Gateway to Florida Adventure.