Archive for the
'Central America'

Category

2014 was an incredible travel year for ArcticTropic. We explored Myanmar ( Burma), European Russia,Siberia,Mongolia,China,Japan,British Colombia,Canada,Singapore,Philippines and Panama. Here's 184 clips in 11 minutes. This version is natural sound,a musical version will be uploaded soon.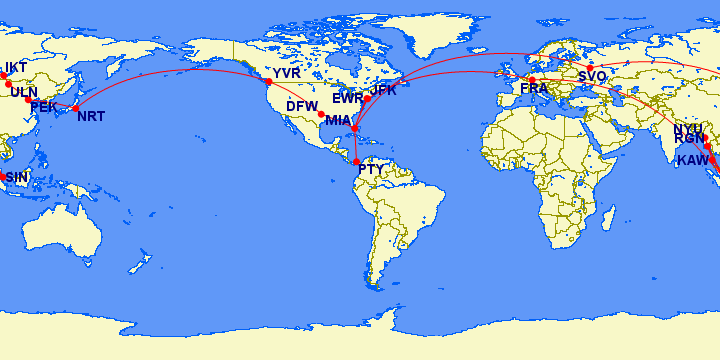 2014 was a busy travel year for ArcticTropic. In all, we travelled an equivalent of more than twice around the world.The voyage to Myanmar in March ,via Frankfurt and Singapore was to the opposite side of the world and back the same route. In May and June we travelled in a continuous Eastbound direction until we ended up back where we started. In contrast, the 2.5 hour hop to Panama was a mere commuter flight.
On October 9th ArcticTropic awoke on the shores of the Pacific, swam, then drove 3 hours to the Caribbean ( Atlantic ) and swam there. Actually the drive is 45 minutes along the highway near the Canal, and 28 minutes to see both. However the beaches near the canal are not swimmable.
For adventures in Panama, CLICK HERE
Today ArcticTropic accompanied the delegation from Enterprise Florida on a tour of the Panama Canal. The Canal, which just celebrated its' 100th Anniversary is undergoing a major expansion -PANAMAX – which will triple capacity and allow much larger container ships to traverse between the Atlantic and Pacific Oceans.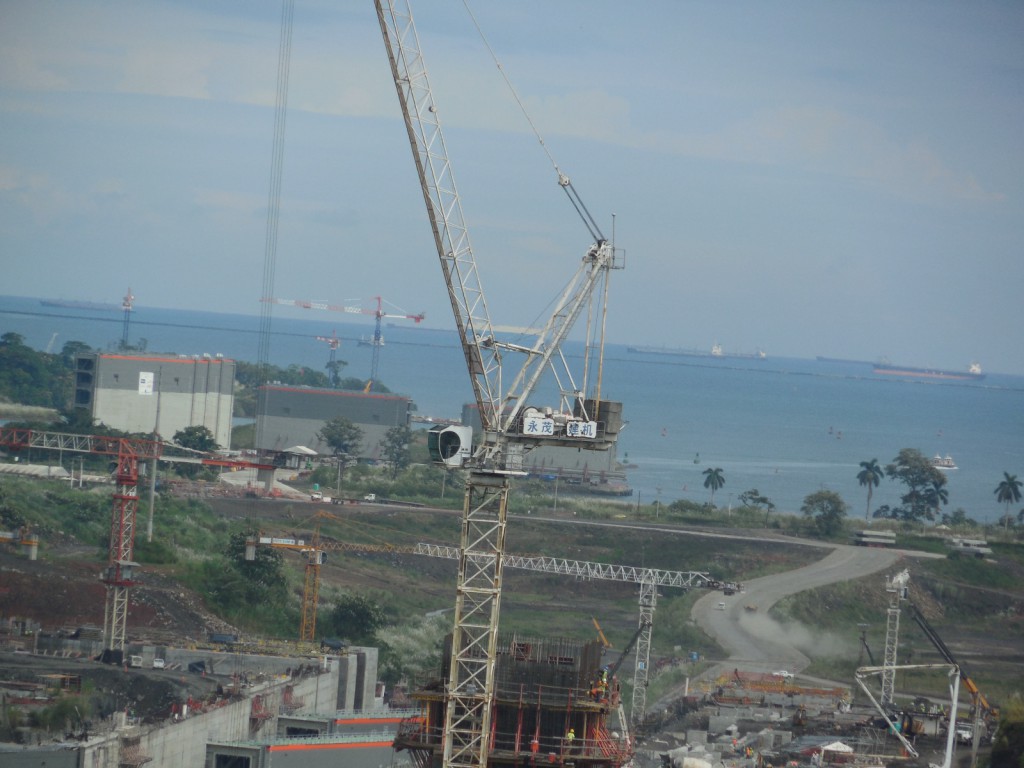 Ships enter from the Atlantic ( Caribbean ) side at Colon.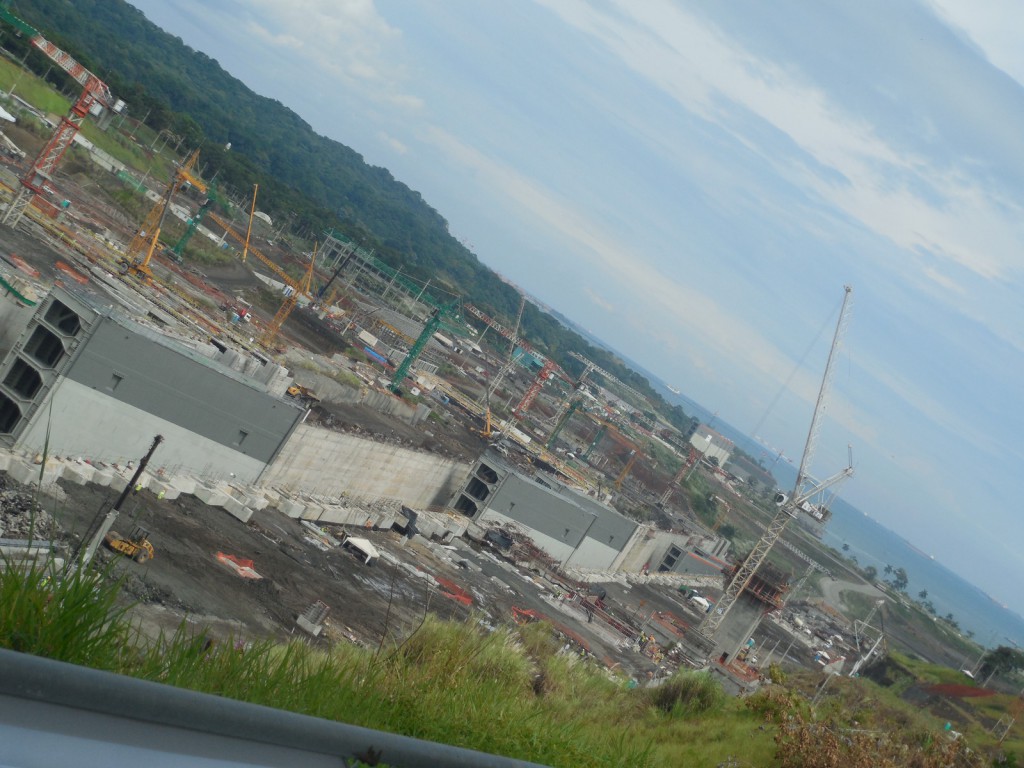 PANAMAX construction. Estimated to be finished by late 2015.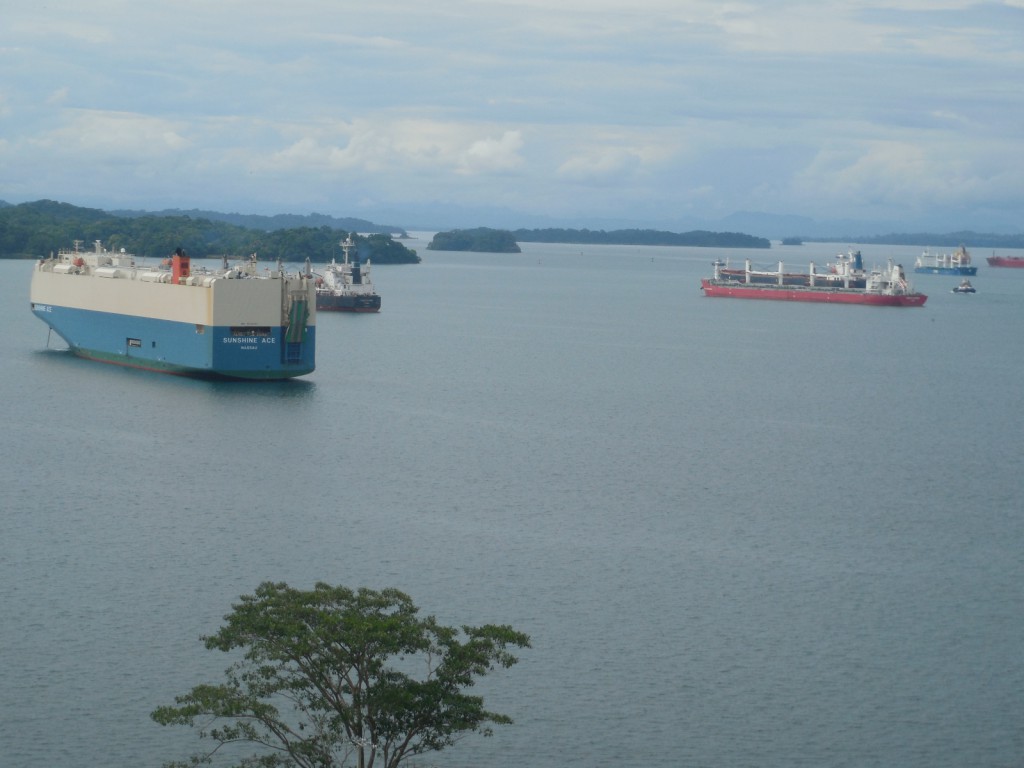 Gatun Lake. The total route is 50 miles ( 80 km ) and takes 8 to 10 hours. Only 32 ships a day can pass through – 16 from either side. Reservations are required 547 days in advance, but expedited service is available.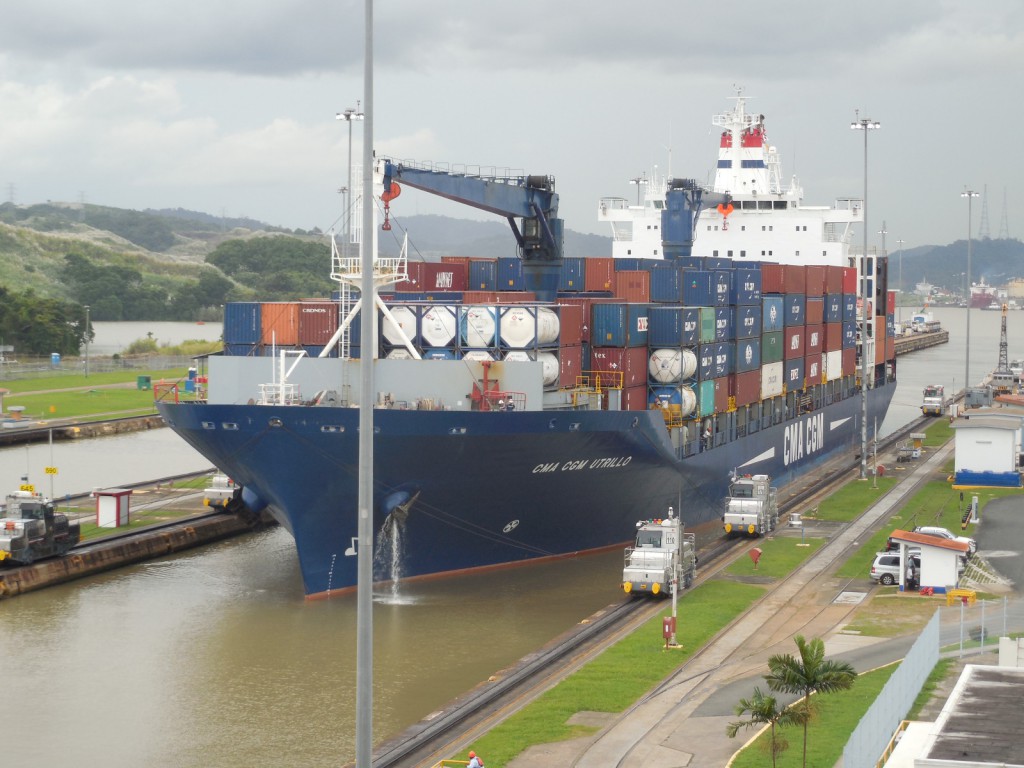 Entering Miraflores Locks.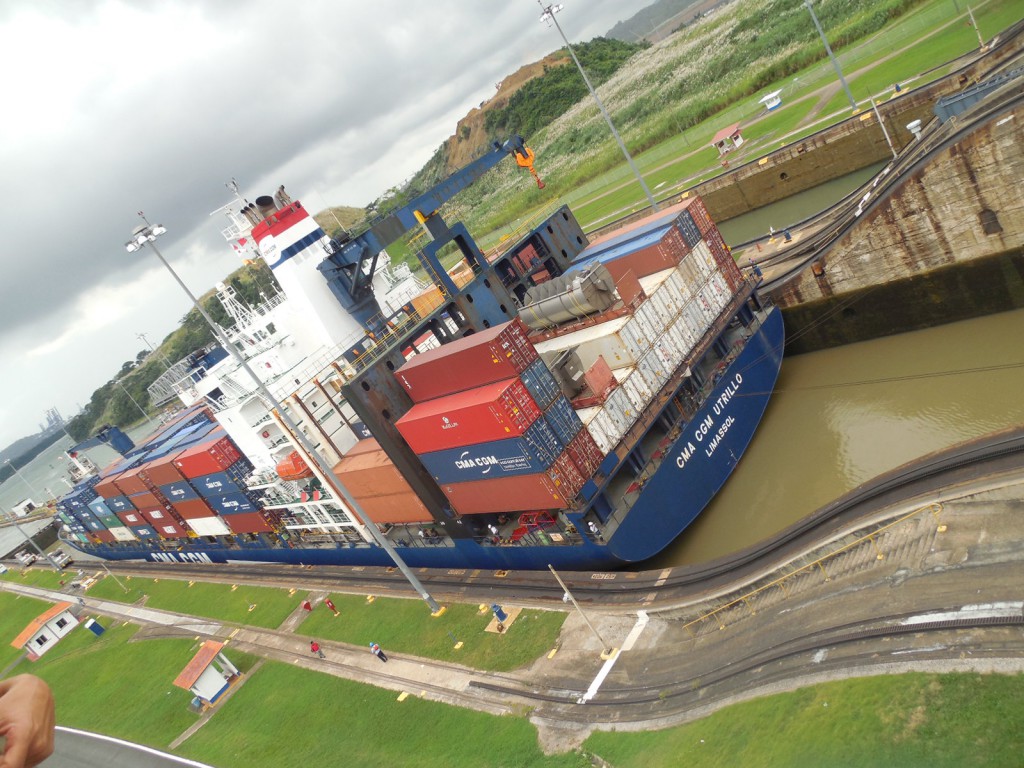 Clearance of the ;Miraflores completed, the ship sails into the Pacific, about 5 miles away, then on to China.
For adventures in Panama, CLICK HERE