Tags:

Posted in: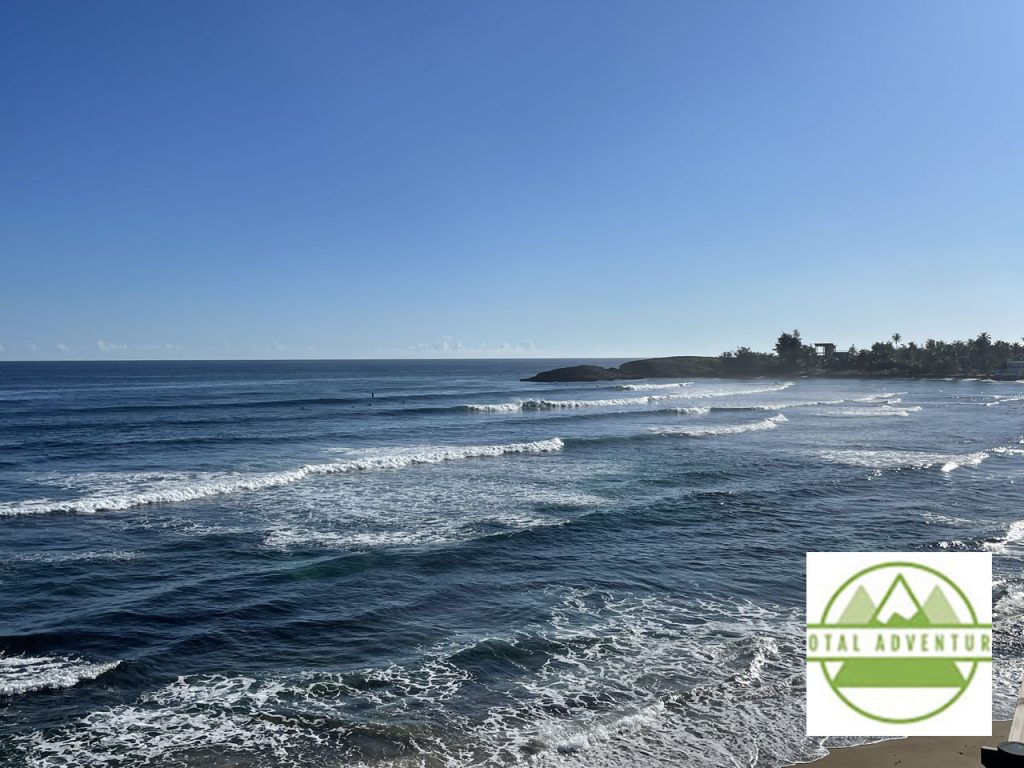 In late September,TotalAdventure decided to explore a part of the "Miami Neighborhood " which is basically the entire Caribbean Basin. Just two hours away from Miami is the US Territorial Island of Puerto Rico. At 107 mies long and 40 miles wide, it's perfect for a long weekend getaway. As a US Territory , it operates fairly independent of Washington.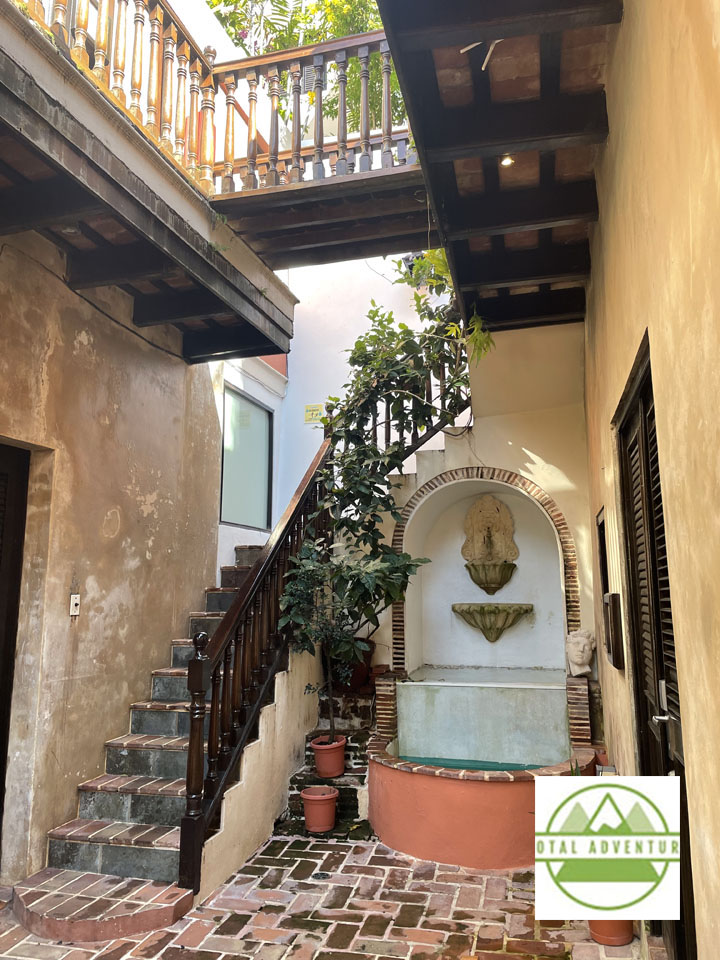 Just off the plane , I went right to the beach at Playa Piñones. The first and last nights were spent in San Juan..Here is the Villa Herencia, charming and from the colonial era.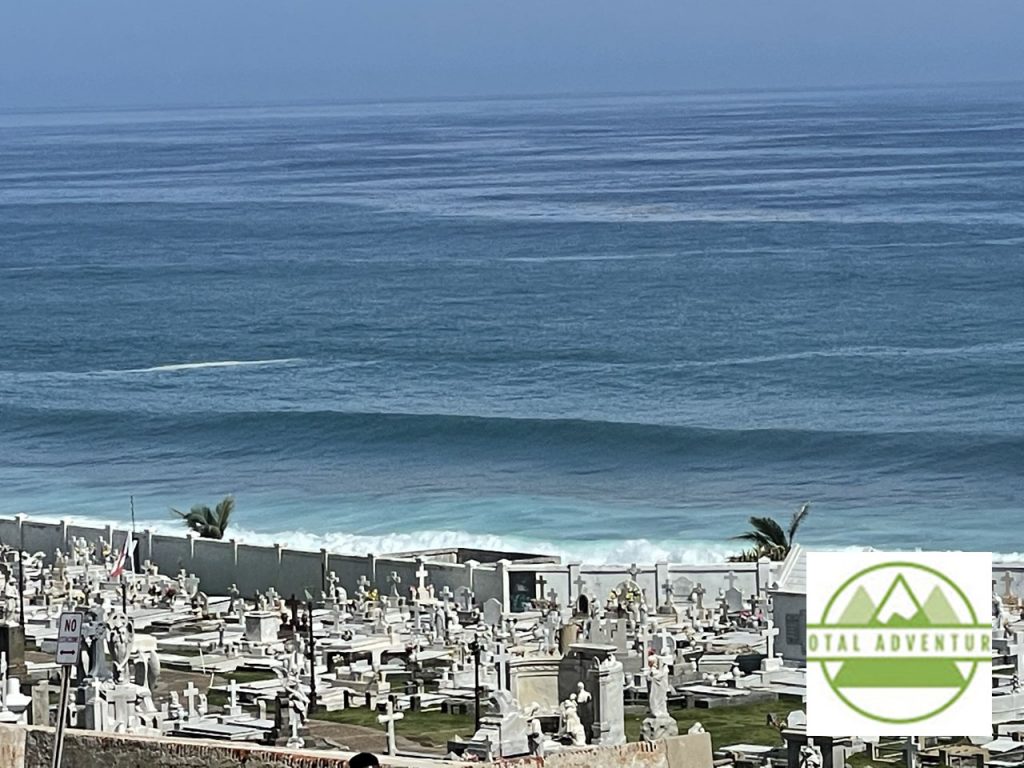 Breakers near El Morro. However there is no beach there, only sharp jagged rock.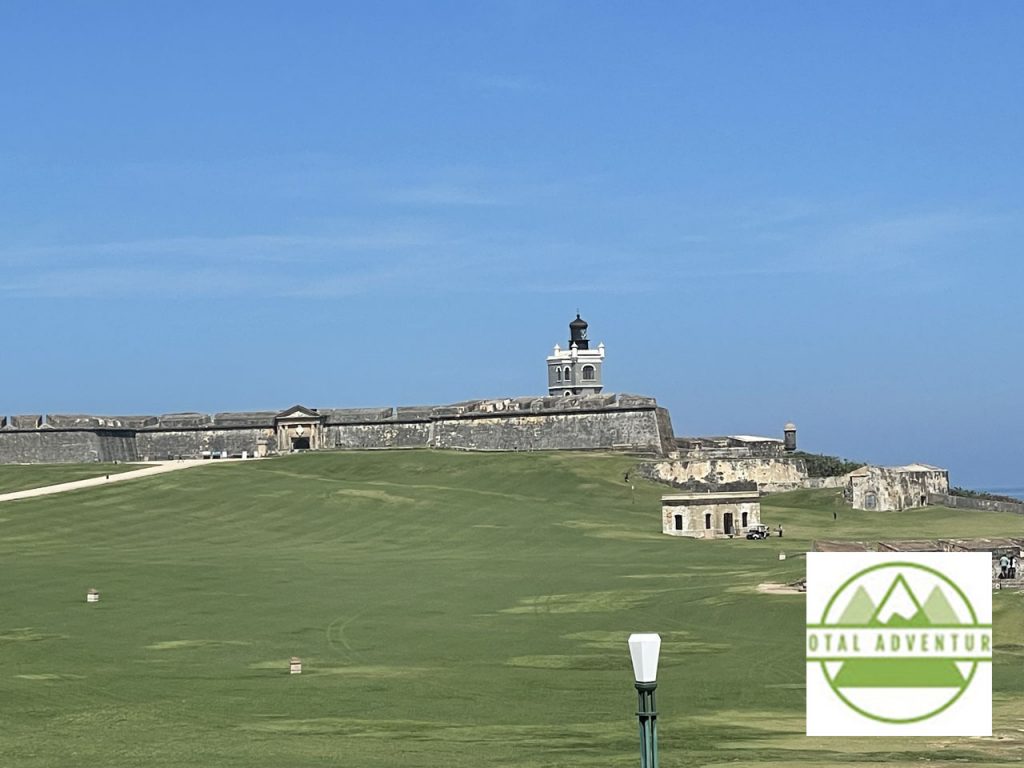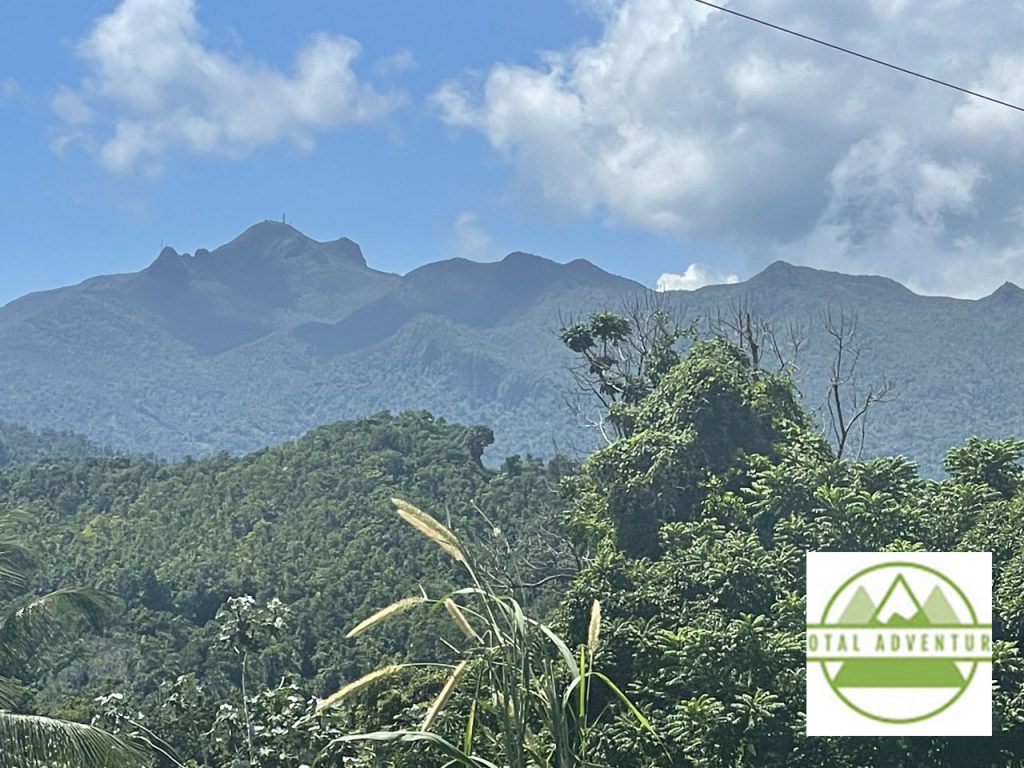 Just 30 miles from San Juan is El Yunque, a mountainous rainforest going up to about 4000 feet elevation. While not that high, temperatures there are much cooler than 90 degree San Juan, often remaining in the 70s during the day.

TotalAdventure circumnavigated half the Island in one day, arriving in Ponce by nightfall. The Eastern coast has great panoramas ,but very few hotels..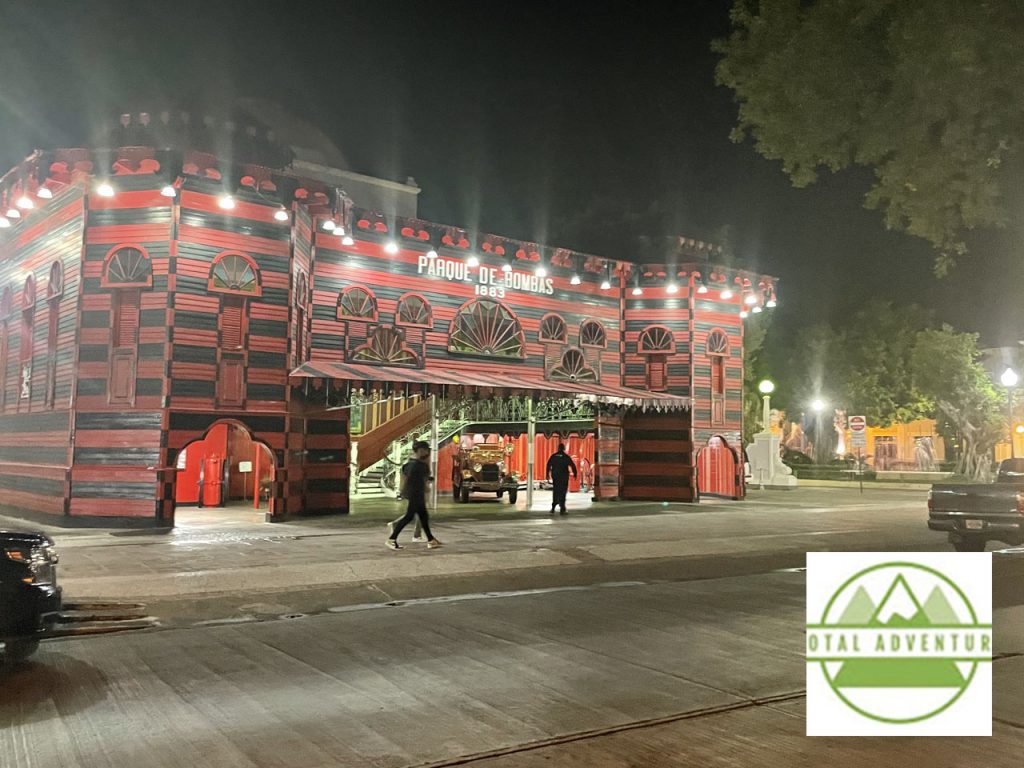 The Colonial city of Ponce is well preserved, despite recent bombardment by Hurricanes and Earthquakes.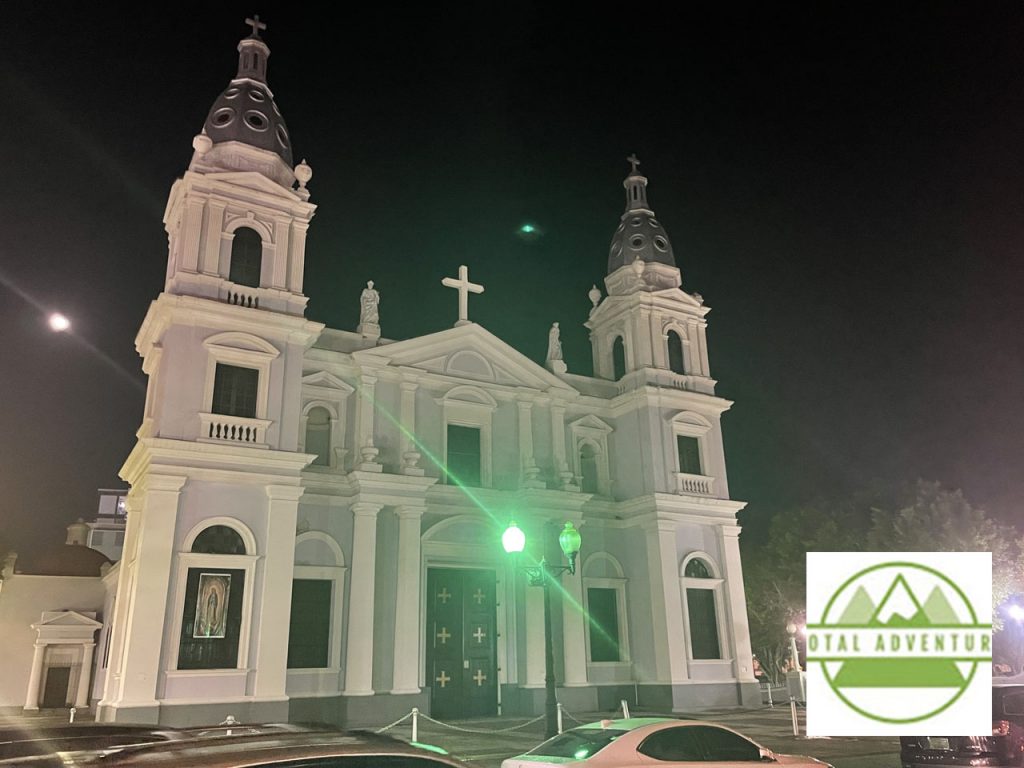 In the deadly earthquakes of 2020, an urn weighing several tons fell from the right tower. Luckily no one was under it.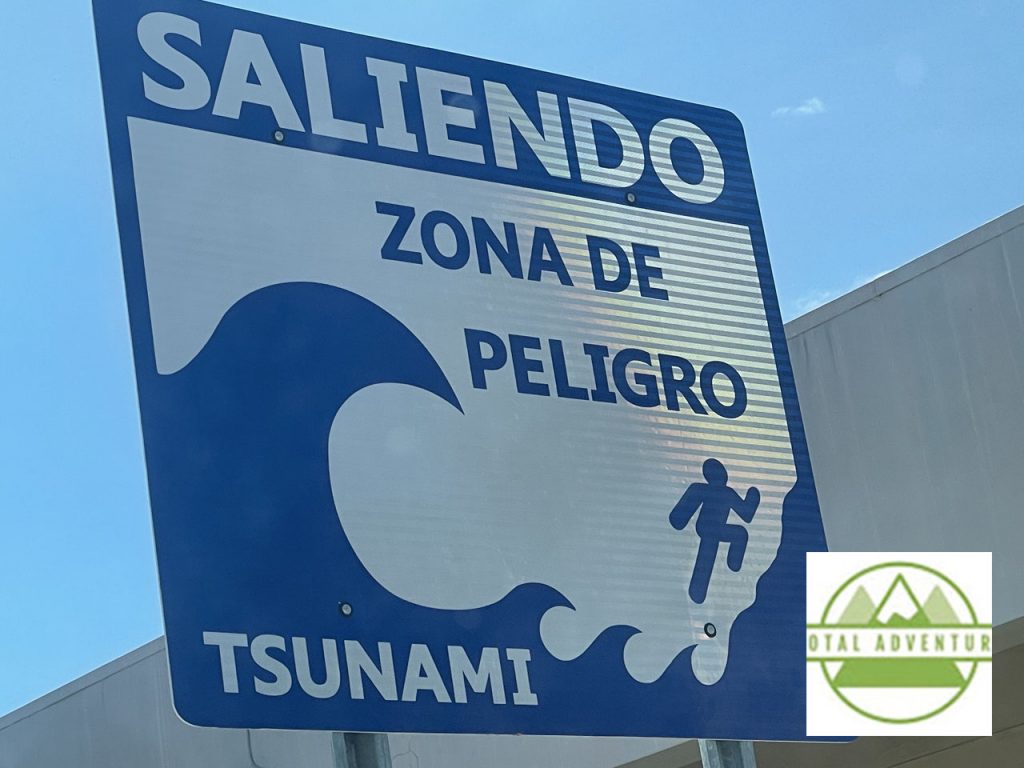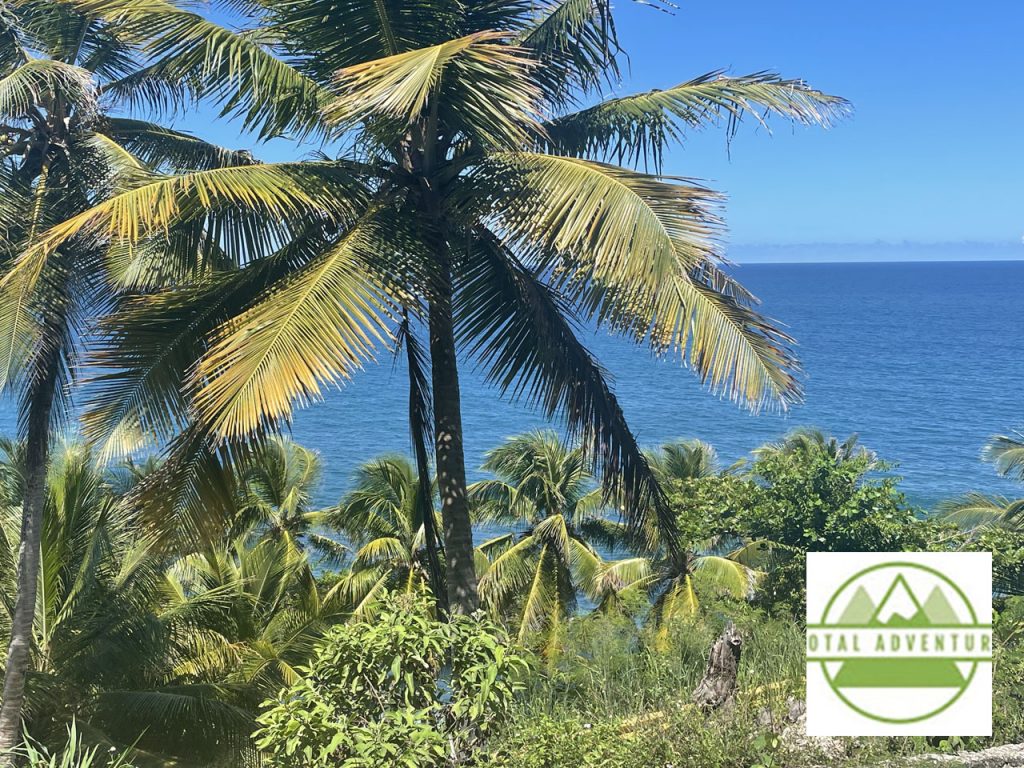 A great bodysurfer,TotalAdventure stopped in at Playa Rincon ,known all over the USA as a top surf spot. The waves were small right breaks onto a rocky shoreline. Waves get up to 20 feet with winter cold fronts. The cold fronts do not bring cold weather however, it stays in the 80s in January.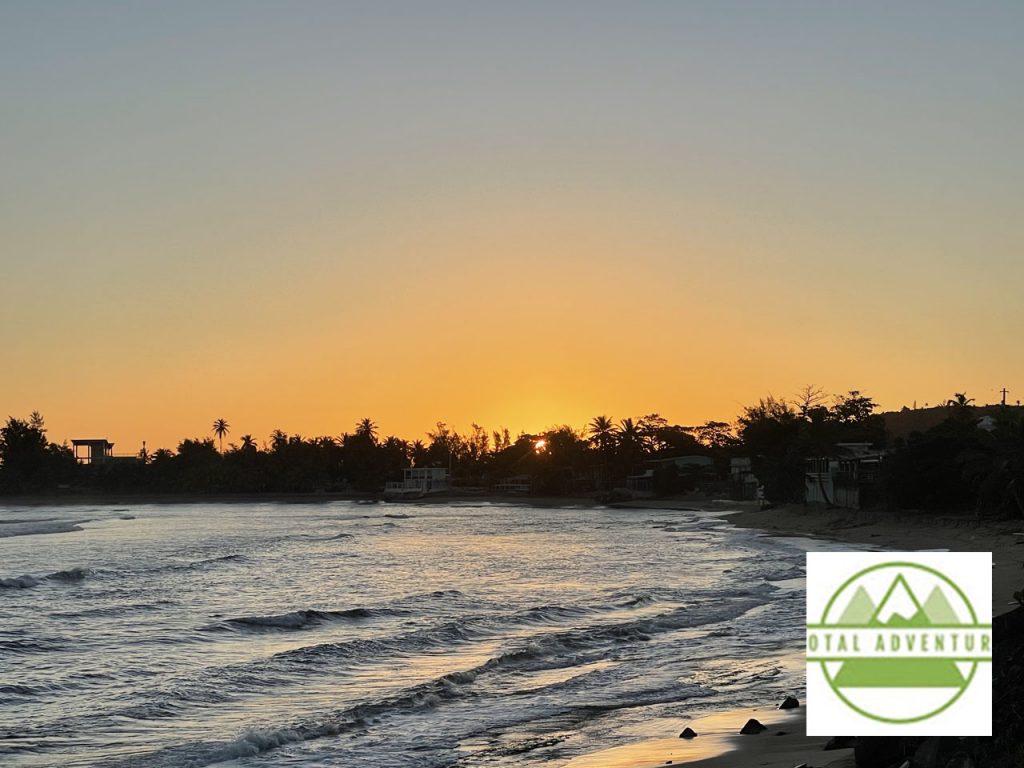 Saturday night was in Isabela, on the Northwest Coast. A rustic surfer hotel,The Oceanfront was very basic, no internet, for $ 100 per night. However ,it had incredible views as seen above. I spent the entire morning bodysurfing and seeing waves crash on the cliffs as well as following sea turtles. Watch the above video carefully.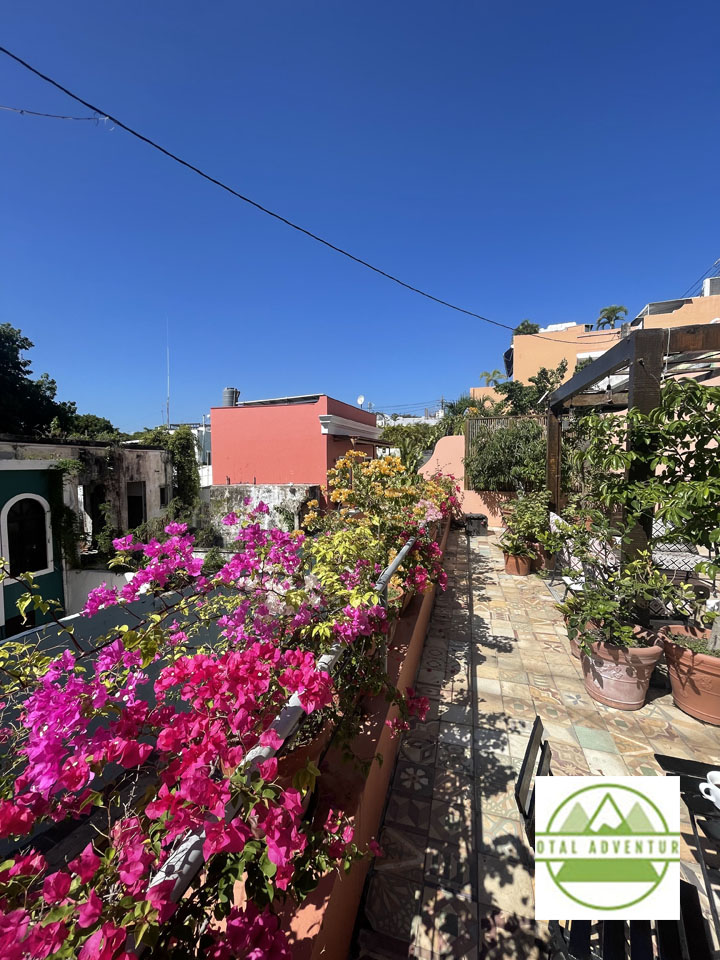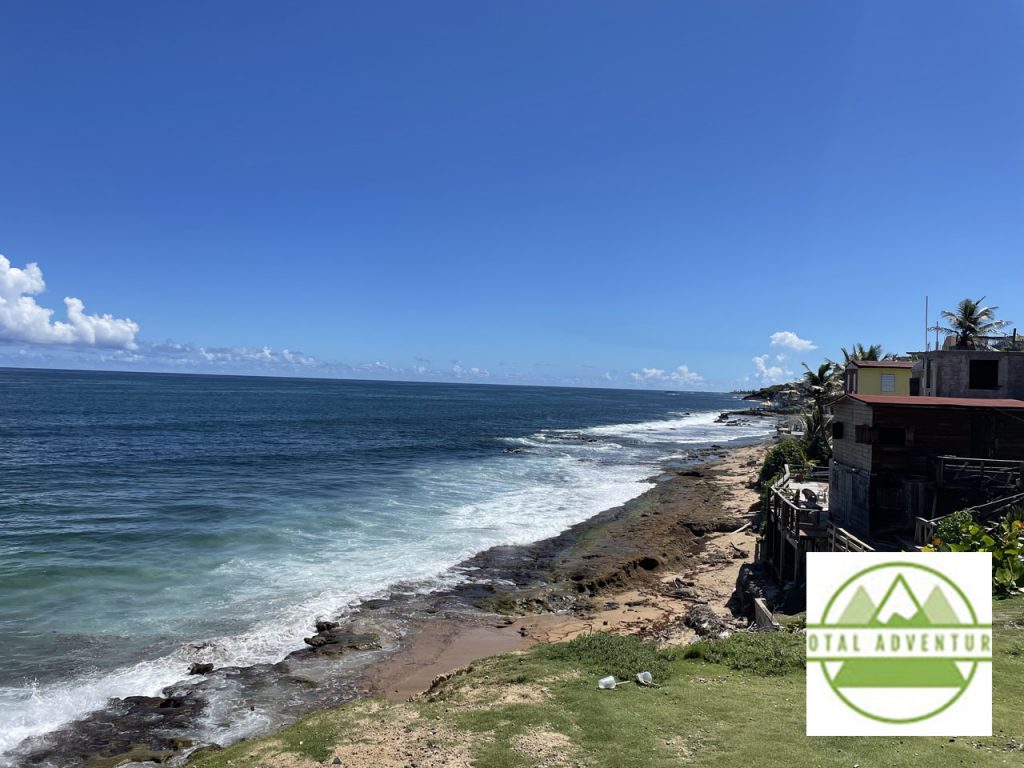 The final night was back in San Juan. I took a motor view of the seaside Barrio of La Perla, where cameras are strictly forbidden. The final activity was snorkeling just off El Morro, before dashing to SJU for the flight back to MIA.