Tags:

Posted in:
WATCH THE VIDEO ABOVE !
TotalAdventure and VentureCuba returned to Havana after a 4 year hiatus this past August. When we last departed in May, 2019 , just after the Havana International Tourism Fair, attended by thousands, plans were on to start cultural and adventure tours later that year.
Then two unfortunate situations derailed those plans. First, a certain hot-headed State Department official convinced a vote – hungry (ie.Miami vote) President ,who himself once wanted to build casinos in Cuba, to totally reverse all Obama era openings across the Florida Straits. No one was happier than Vladimir Putin ! While entry by US citizens was never prohibited, cruise ships were cancelled mid -journey , with over 100,000 reservations cancelled, and flights to cities other than Havana were prohibited – totally eviscerating our itineraries which would entail days of driving rather than quick flights from Miami.
At the same time COVID came along . With limited health facilities , Cuba issued draconian decrees, confining people to their homes except to go out to try to find scarce food supplies. Places of employment and private businesses closed. Land and sea borders were closed for two years. Tourism, of course, was non existent.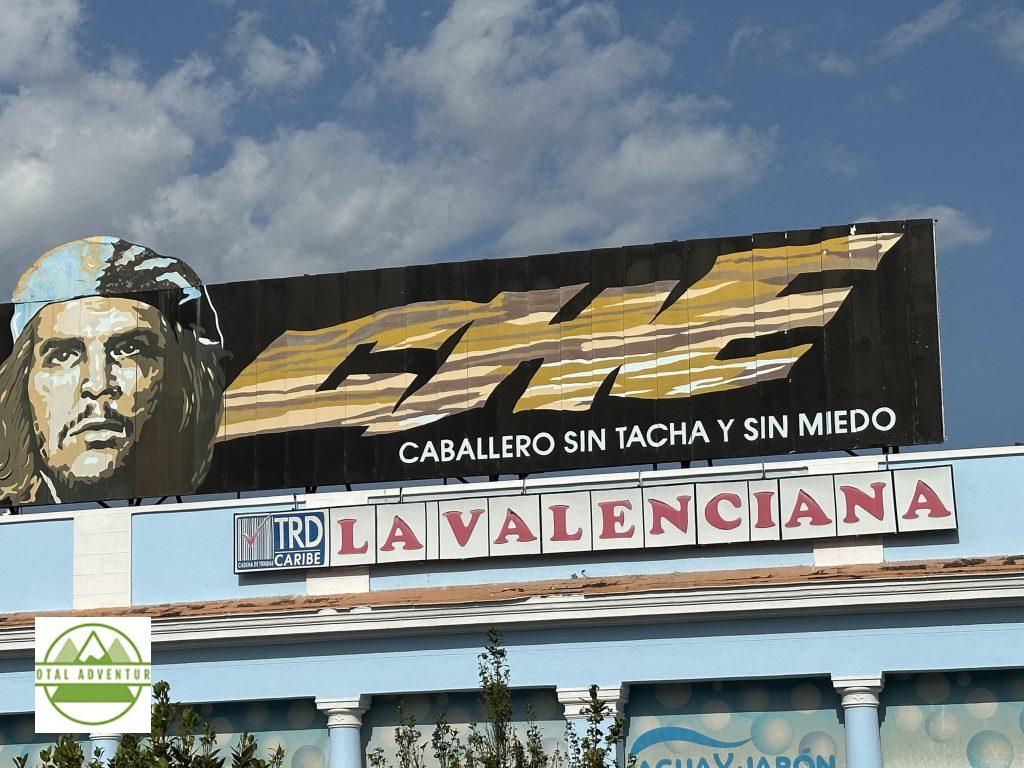 Havana commerce and tourist crowds were a shadow of the bustling days of 2015 to 2019. Once noisy colonial squares were dark and eerie during the night. Many hotels were shuttered or running at 20% occupancy. Flights to Mexico are packed with passengers bearing one -way tickets -eventually getting to the US – an unwanted side effect of the anti-immigration President's policies.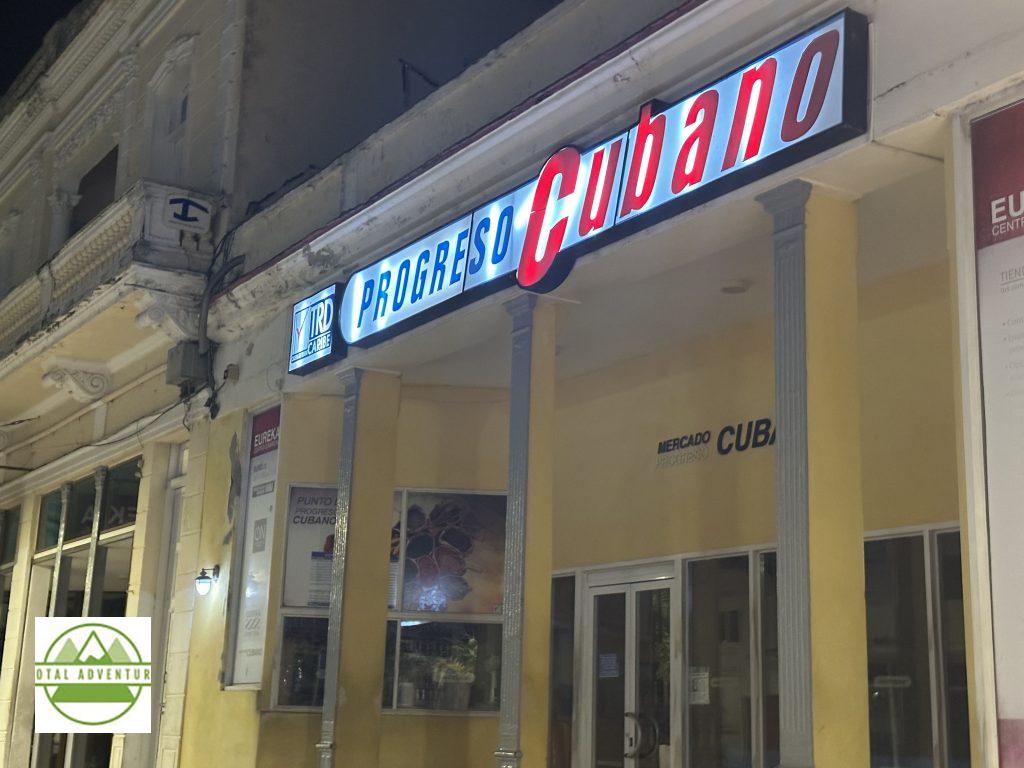 But enough of politics ! Many Cubans have opened up new businesses . Pizza parlors and barber shops run out of private homes are bustling. Let's check out some highlights around Havana.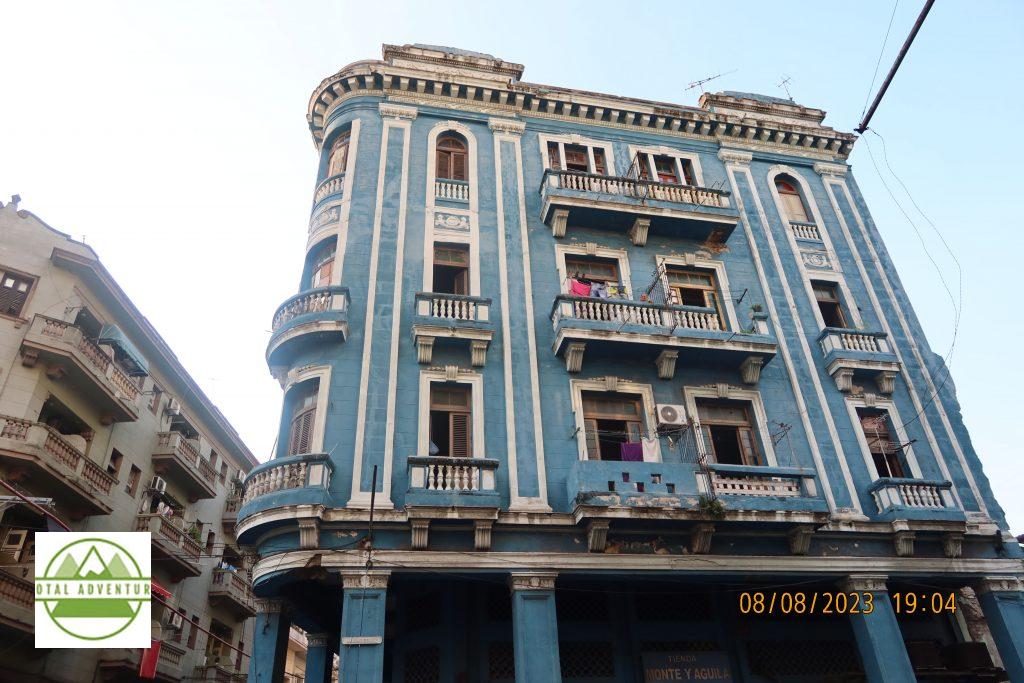 One of the better kept buildings. Many are in even worse repair than before.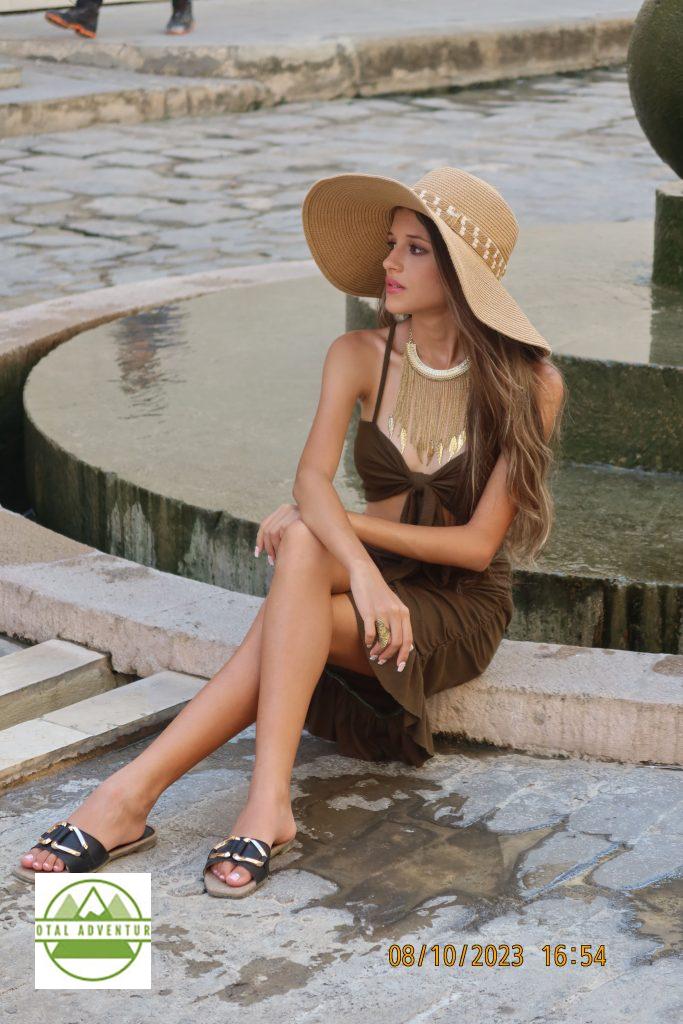 Model Shoot !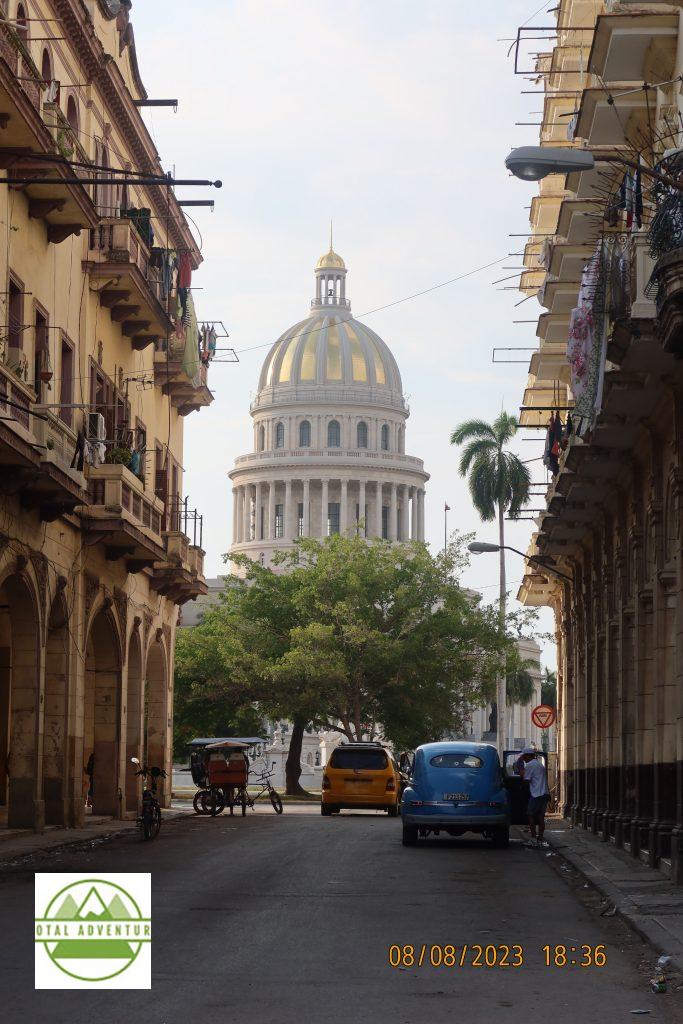 El Capitolo.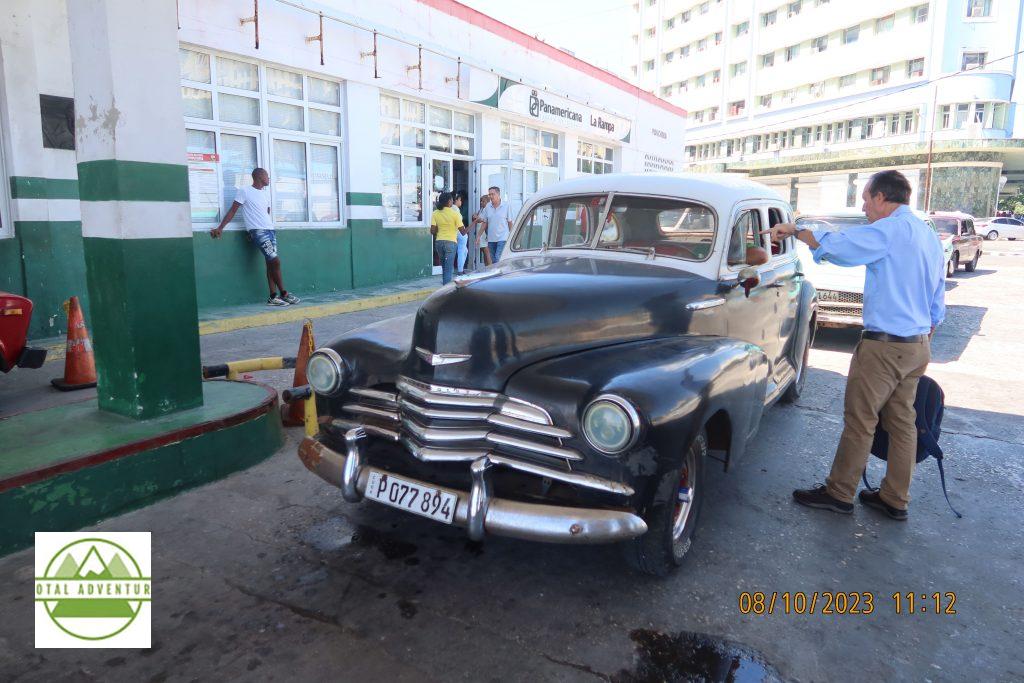 One of our rides – a '48 Chevy.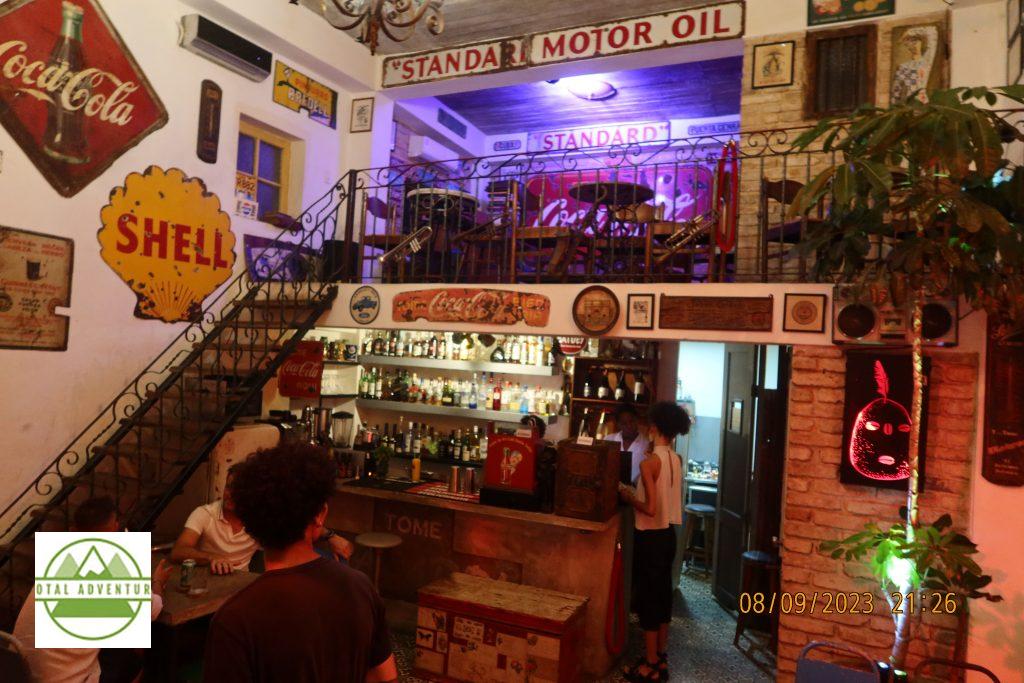 Retro Restaurant.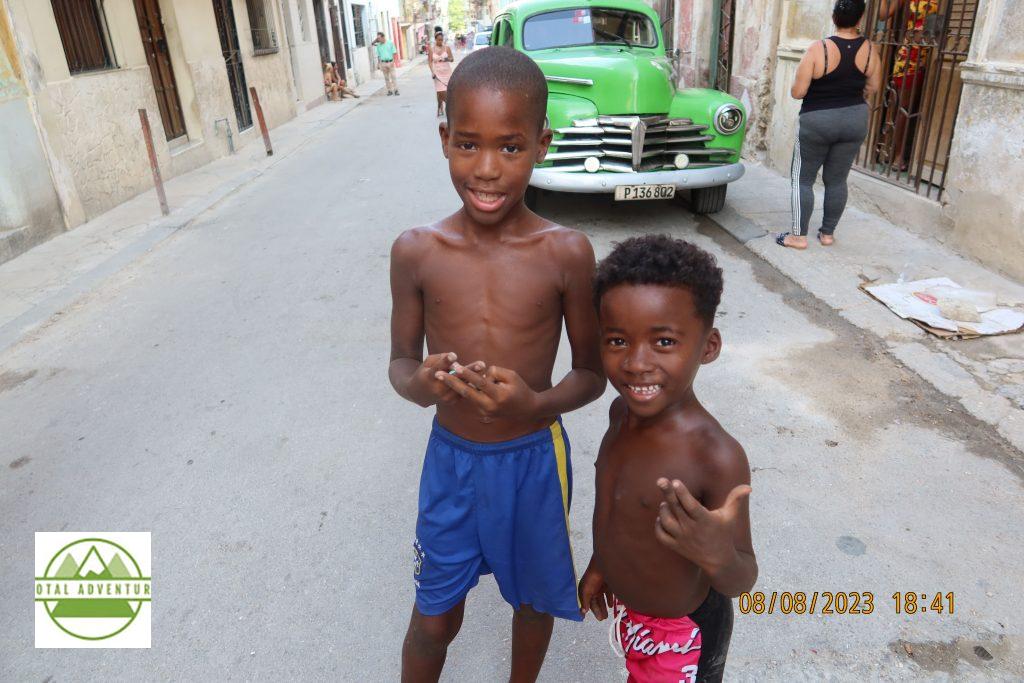 Kids here actually play outside ! While 78% of the population now has a smartphone, children don't seem to be as addicted to them.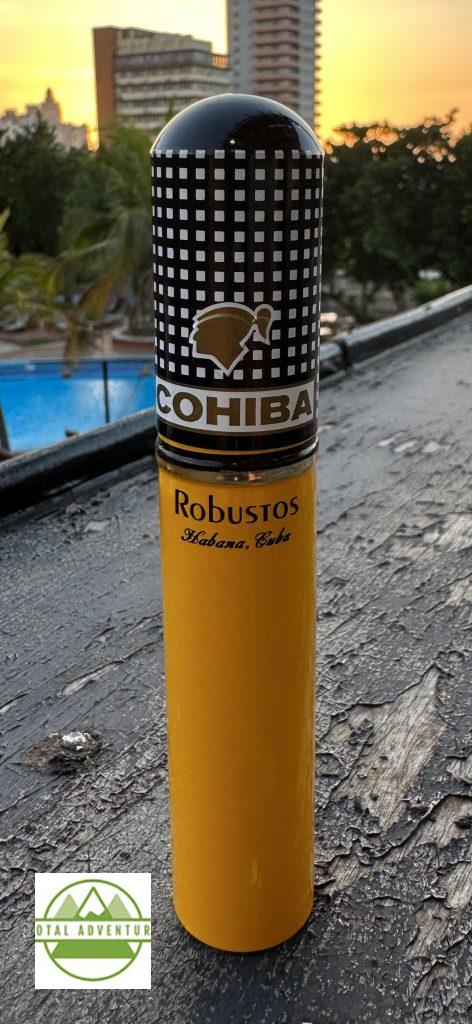 Enjoying A Cohiba Robusto at the Hotel Nacional. We did not stay there, just stopped in for a Puro.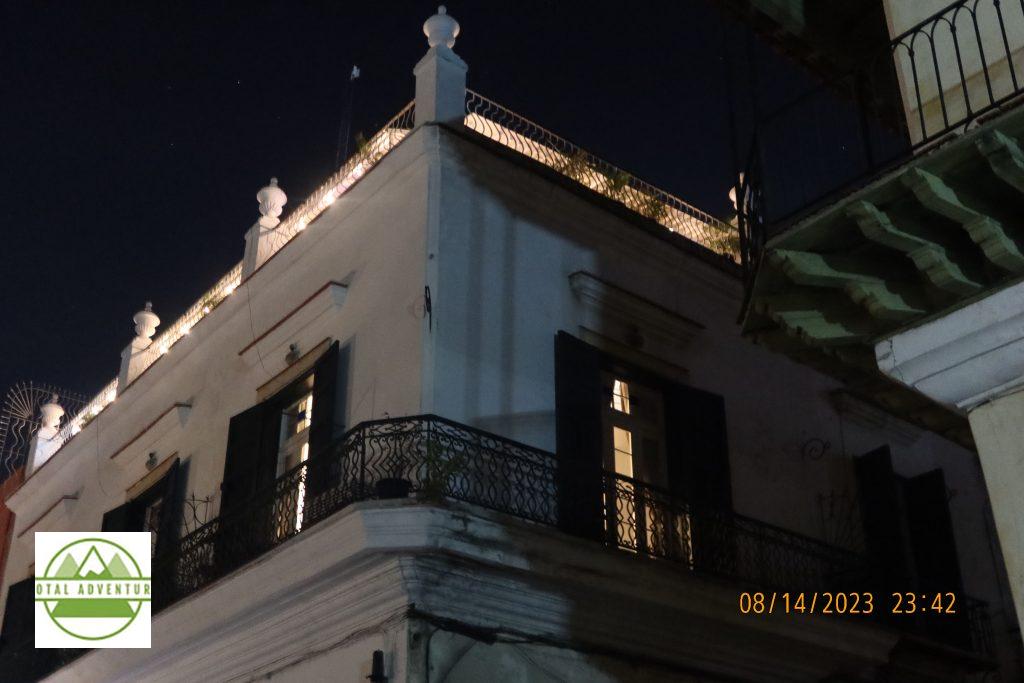 TotalAdventure Hotel Room At Bahia Lofts. OFAC Compliant. Duplex with balcony for about US 100 per night.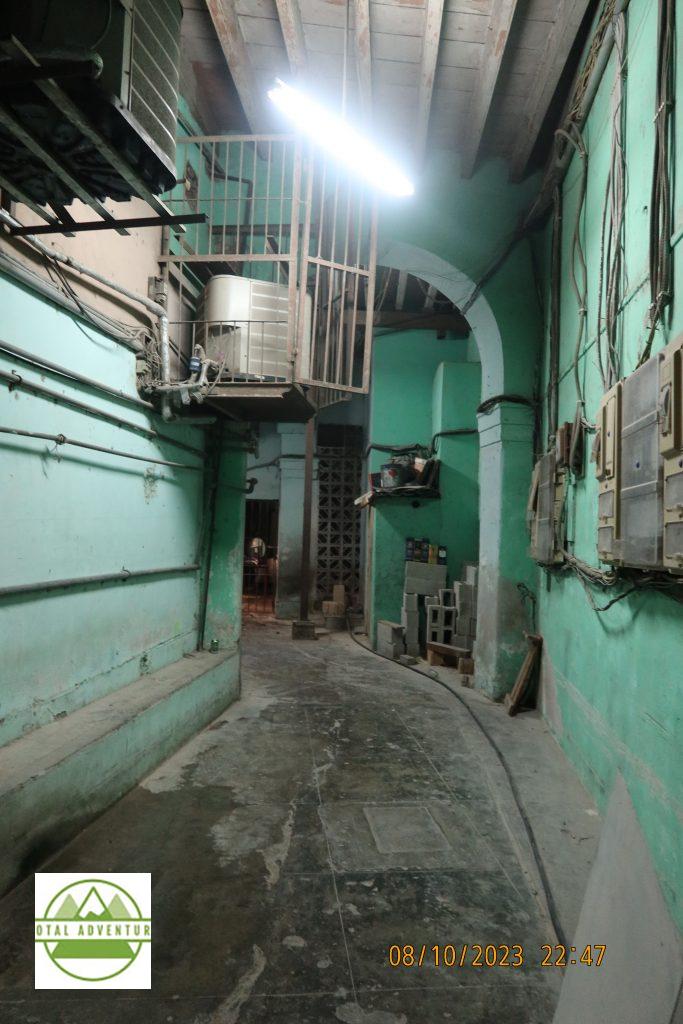 Late Night In A Back Alley.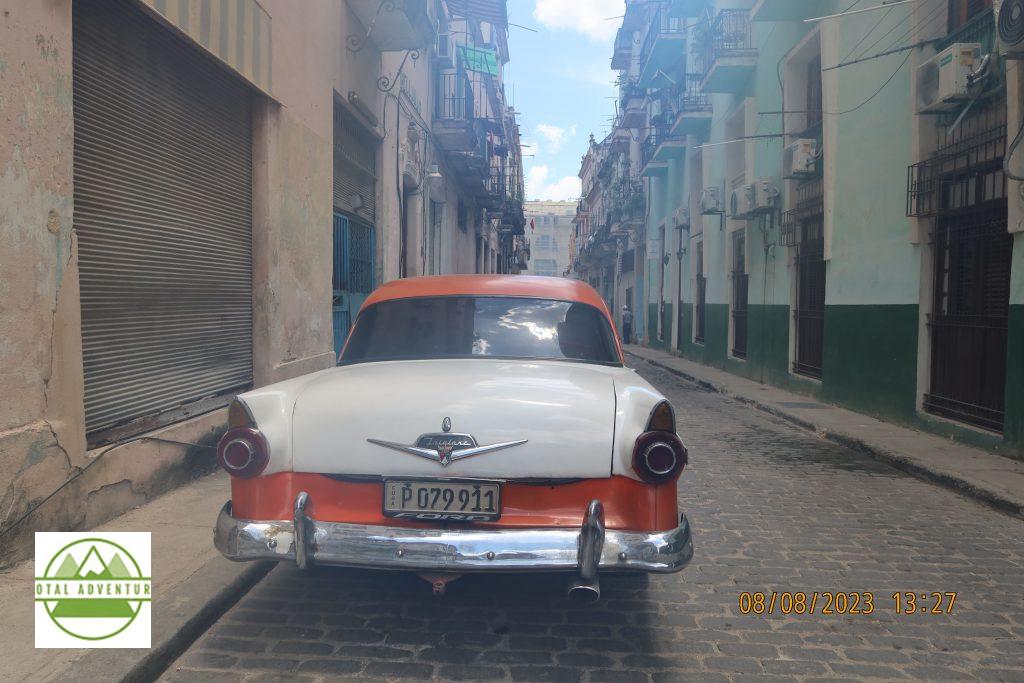 Time Is Still Standing Still.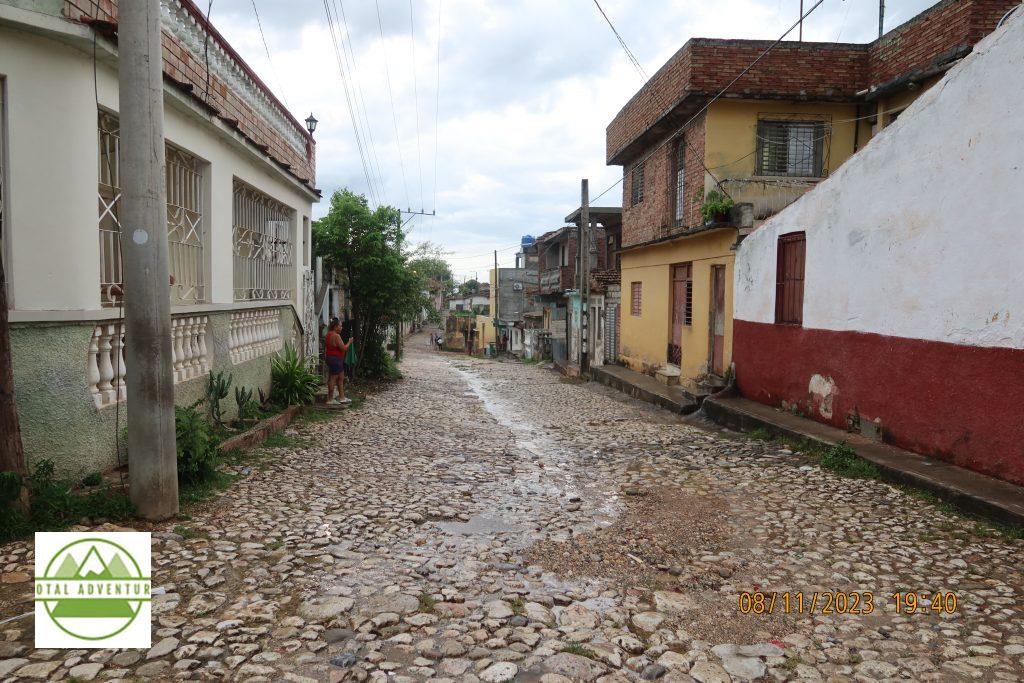 After 3 days of meetings with tourism officials in Havana, we spent part of the weekend in Trinidad – a 4 hour drive away. This was the one town we saw more visitors – mostly younger, from Spain or Italy. You can see more pictures in earlier TotalAdventure Magazine posts about Cuba. There are quite a few good restaurants , but less on the menu than a few years ago.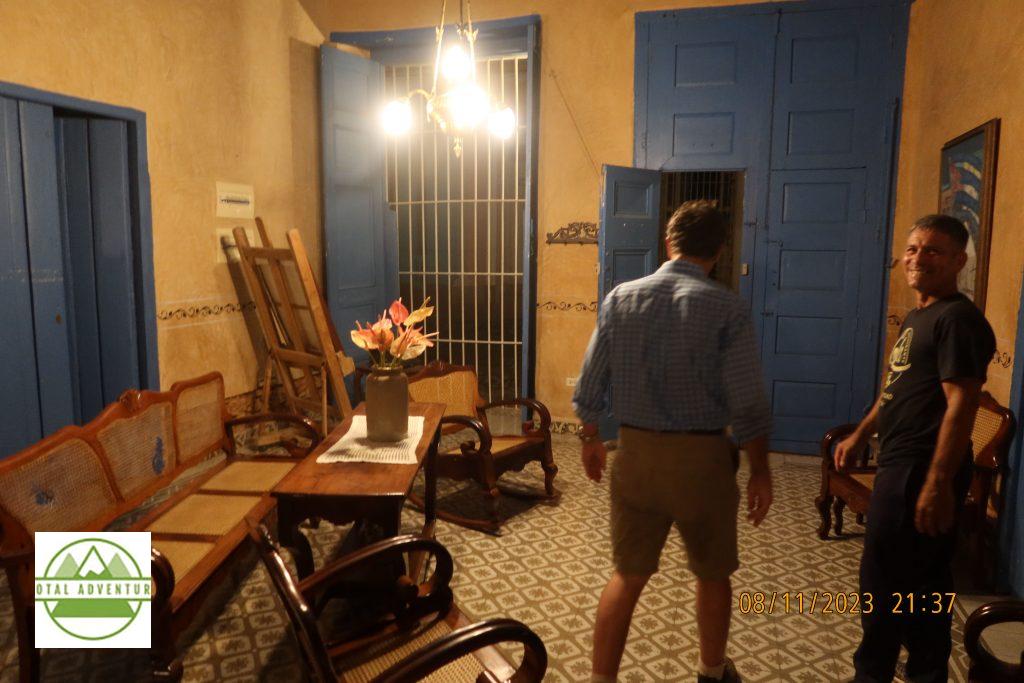 Touring Casas Particulares – OFAC Compliant.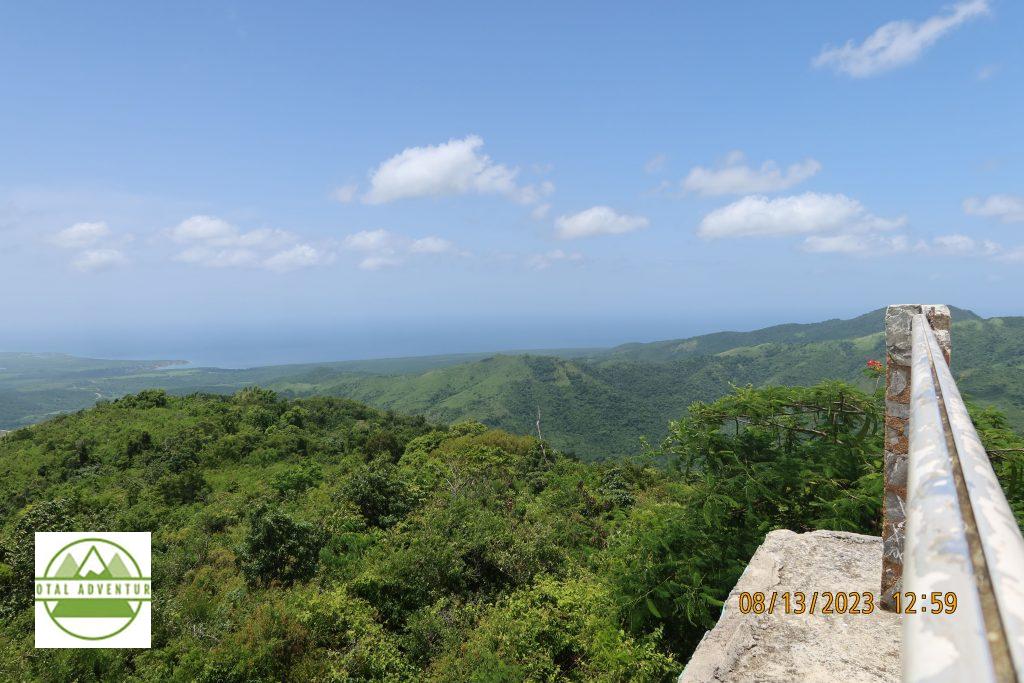 Above Trinidad and it's nearby Caribbean coastline, are the Montañas Escambray. The terrain goes up to about 1300m and is mostly a dry tropical forest.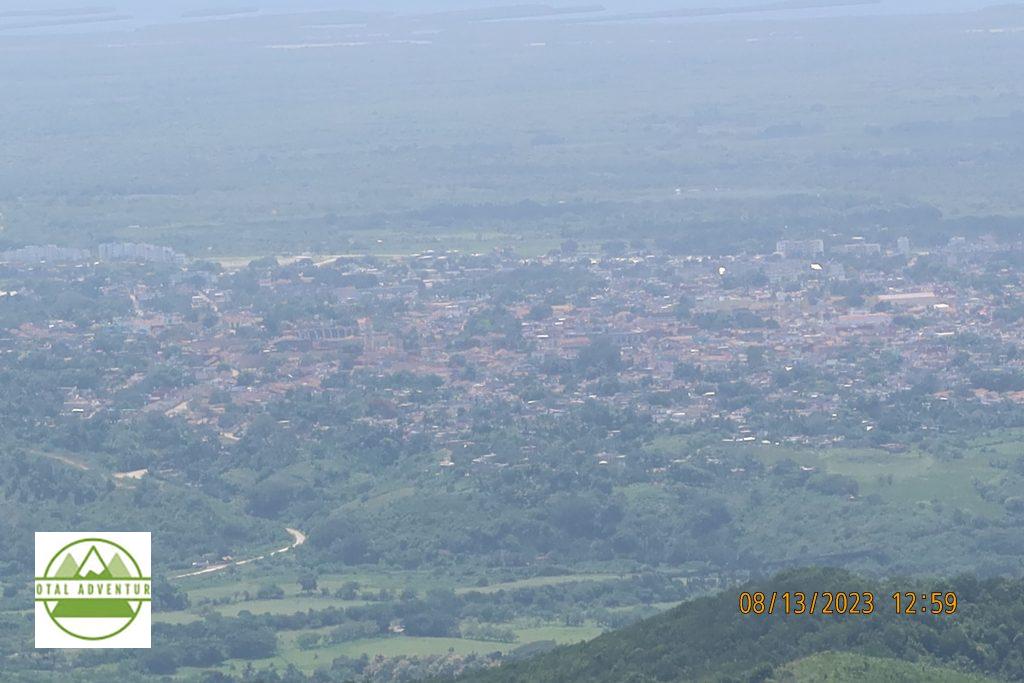 Trinidad From Above.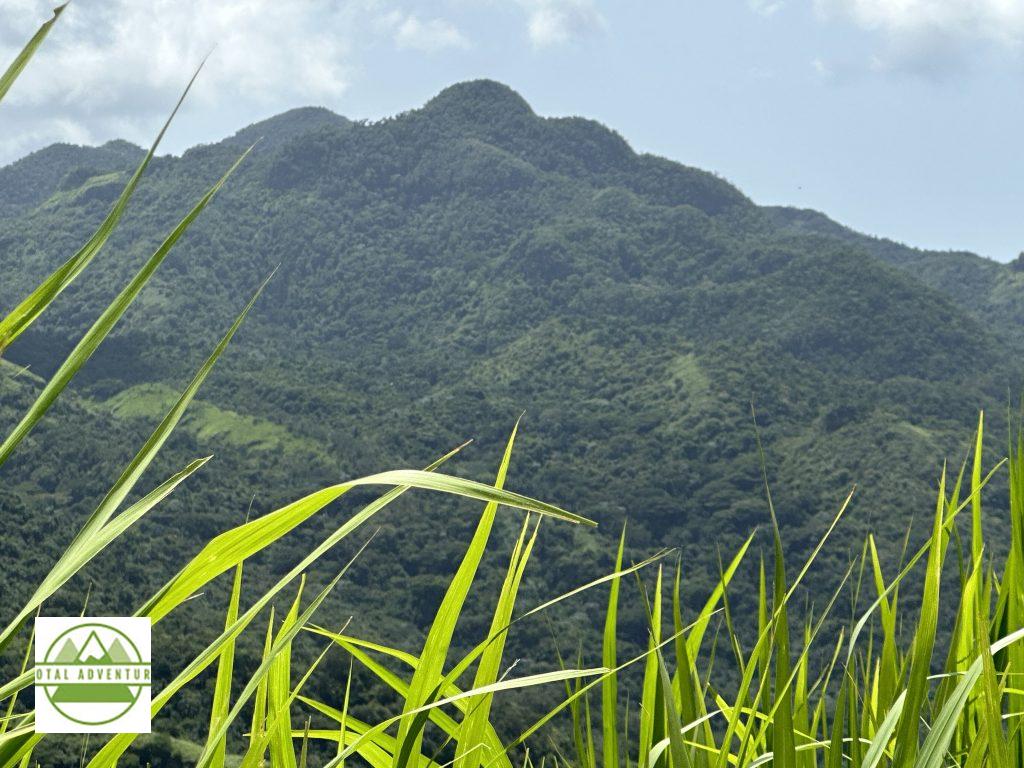 There are a few small farms, privately owned throughout the mountains.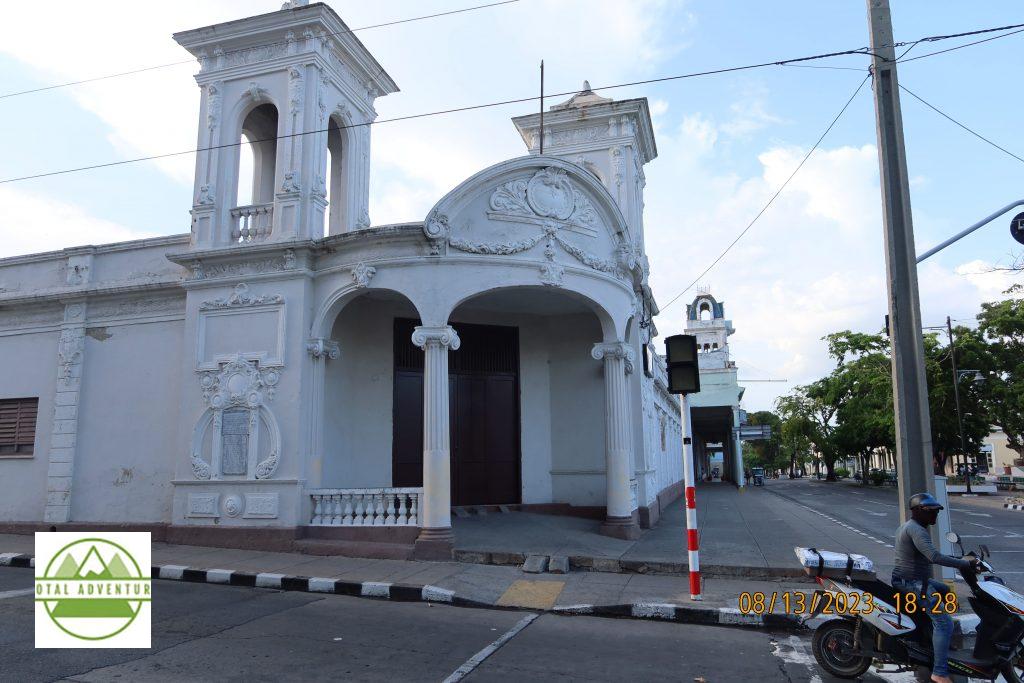 TotalAdventure spent a night in Cienfuegos, noted for it's iconic architecture.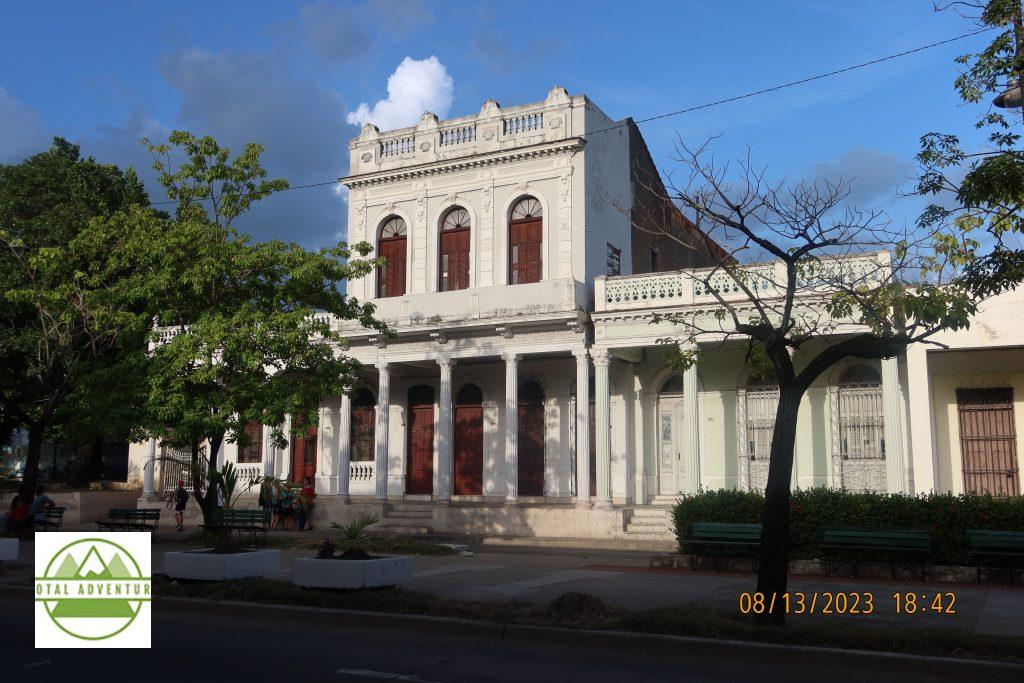 In the heat of an August Sunday, the city seemed empty.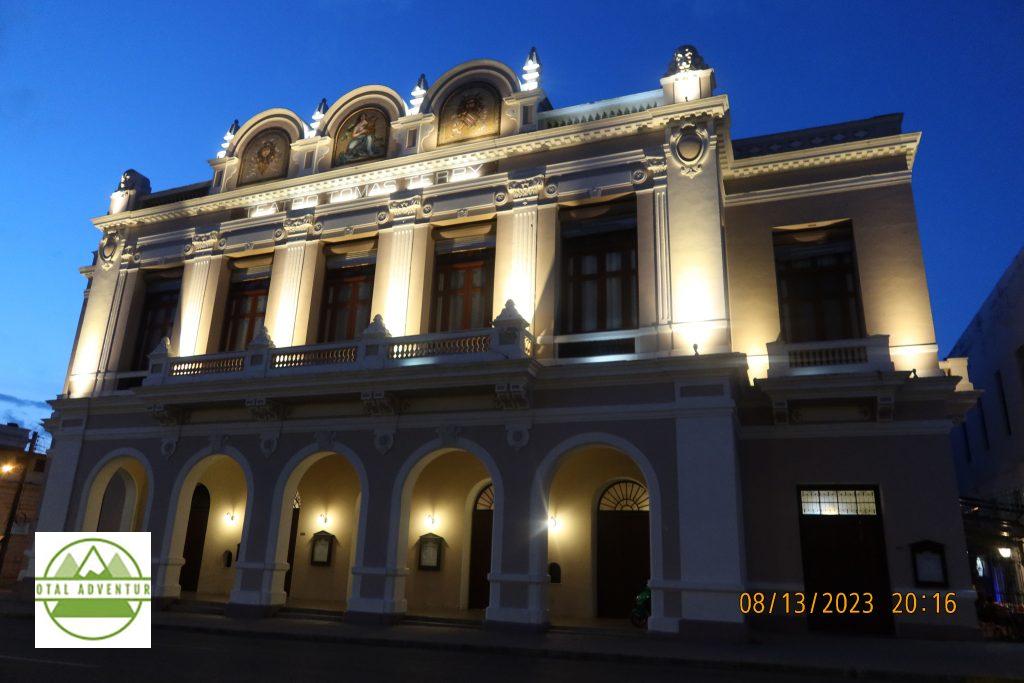 But at night things livened up.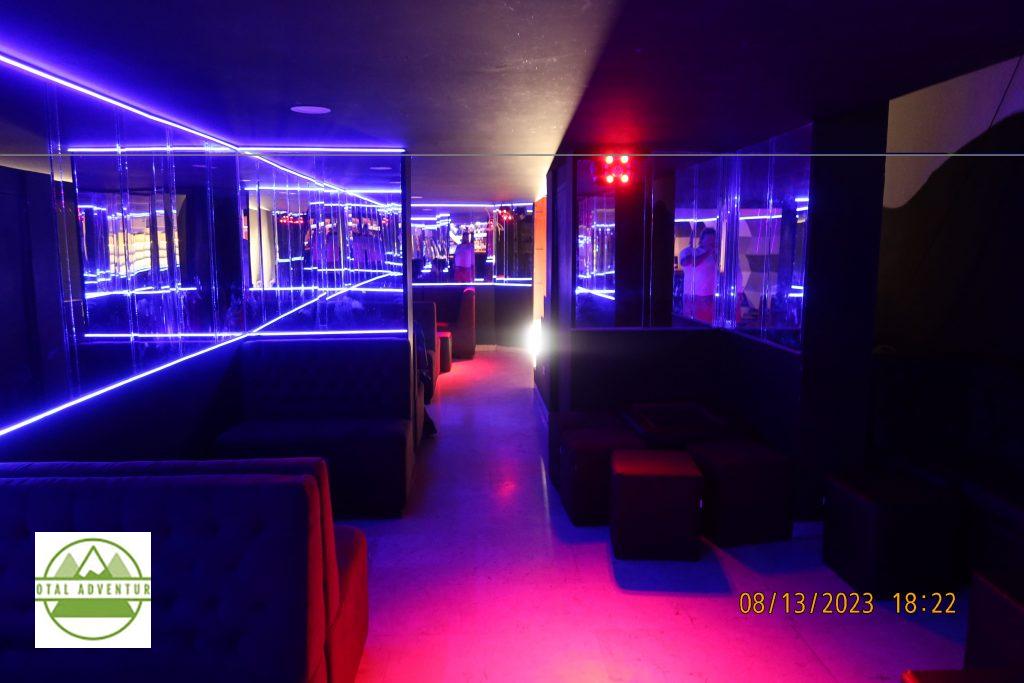 East German style bar.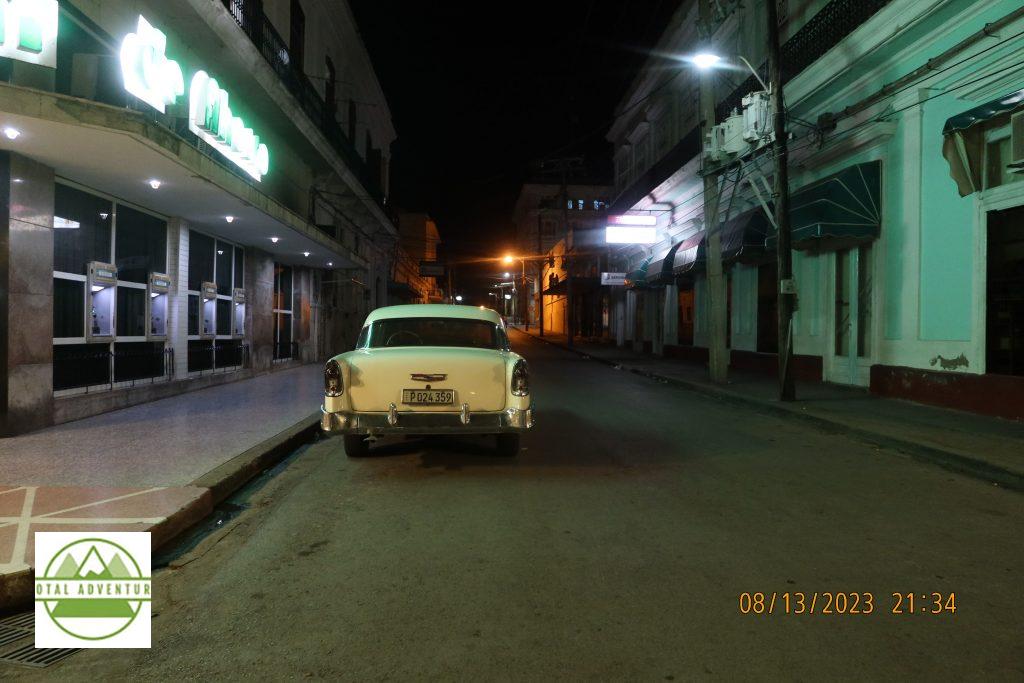 Cienfuegos Atmosphere. 1950s.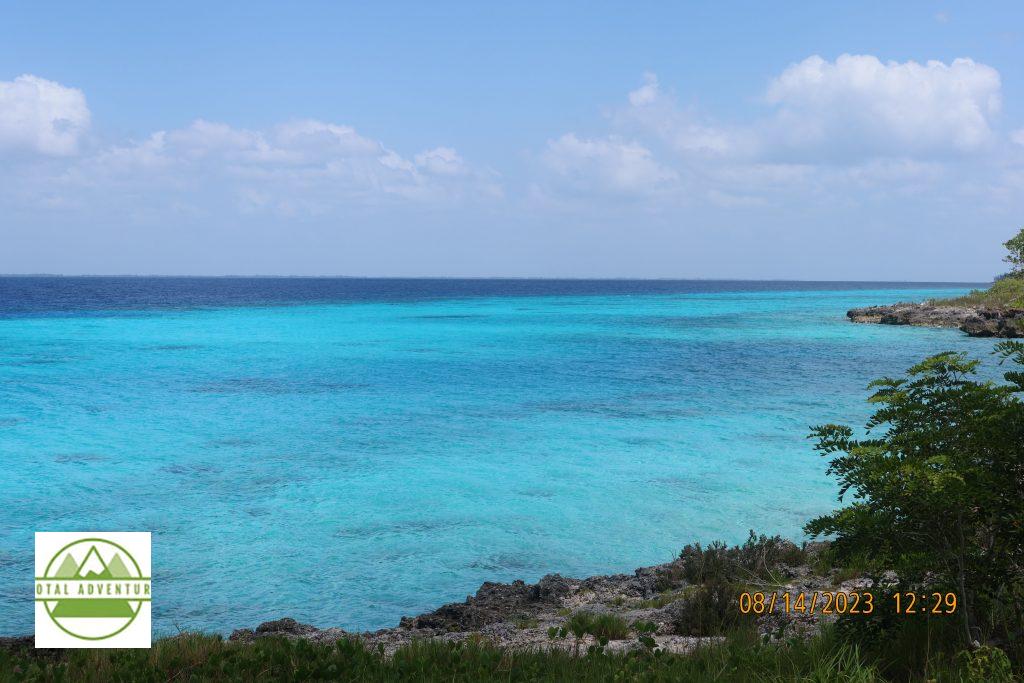 The next morning TotalAdventure snorkeled in the blue Caribbean about 40km west of Cienfuegos. SEE THE VIDEO ABOVE !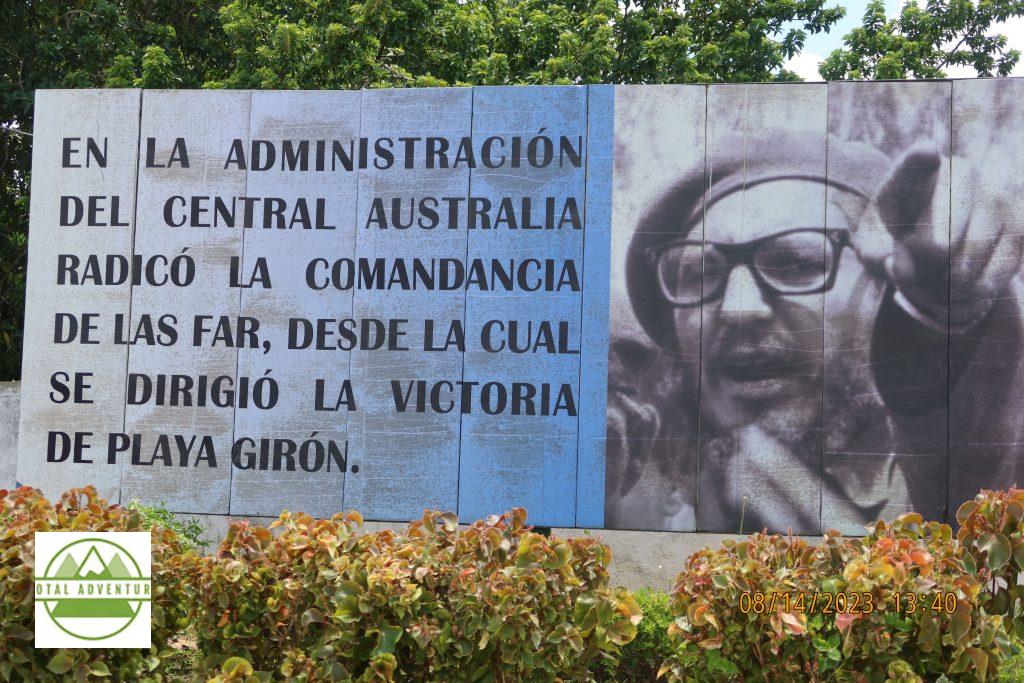 Che had been at nearby Playa Giron. Bay of Pigs.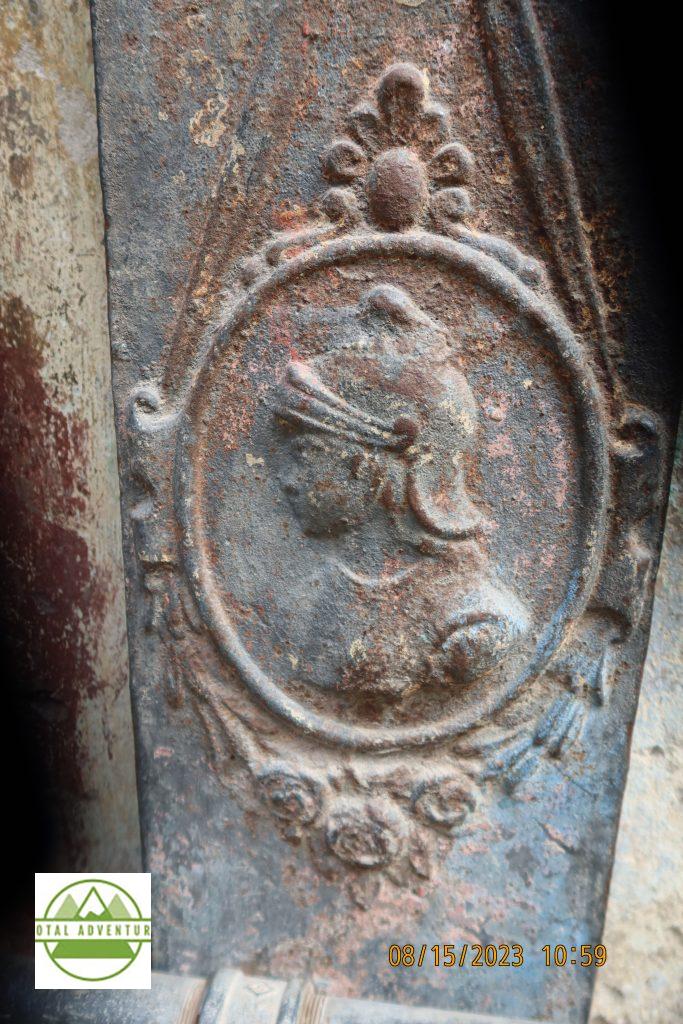 After week it was time for the 45 minute flight back to Miami. Stay tuned to http://www.venturecuba.com for upcoming trips from Miami !