La Paz – Arrival in Bolivia
TotalAdventure explored Bolivia from October 8th to 14th – in the high Altiplano , Lake Titicaca , Lipiz Sur and Salar de Uyuni .We landed at El Alto – the world's highest commercial airport at 14,000 feet. Getting off the plane, after a six hour flight from sea-level Miami – literally takes your breath away.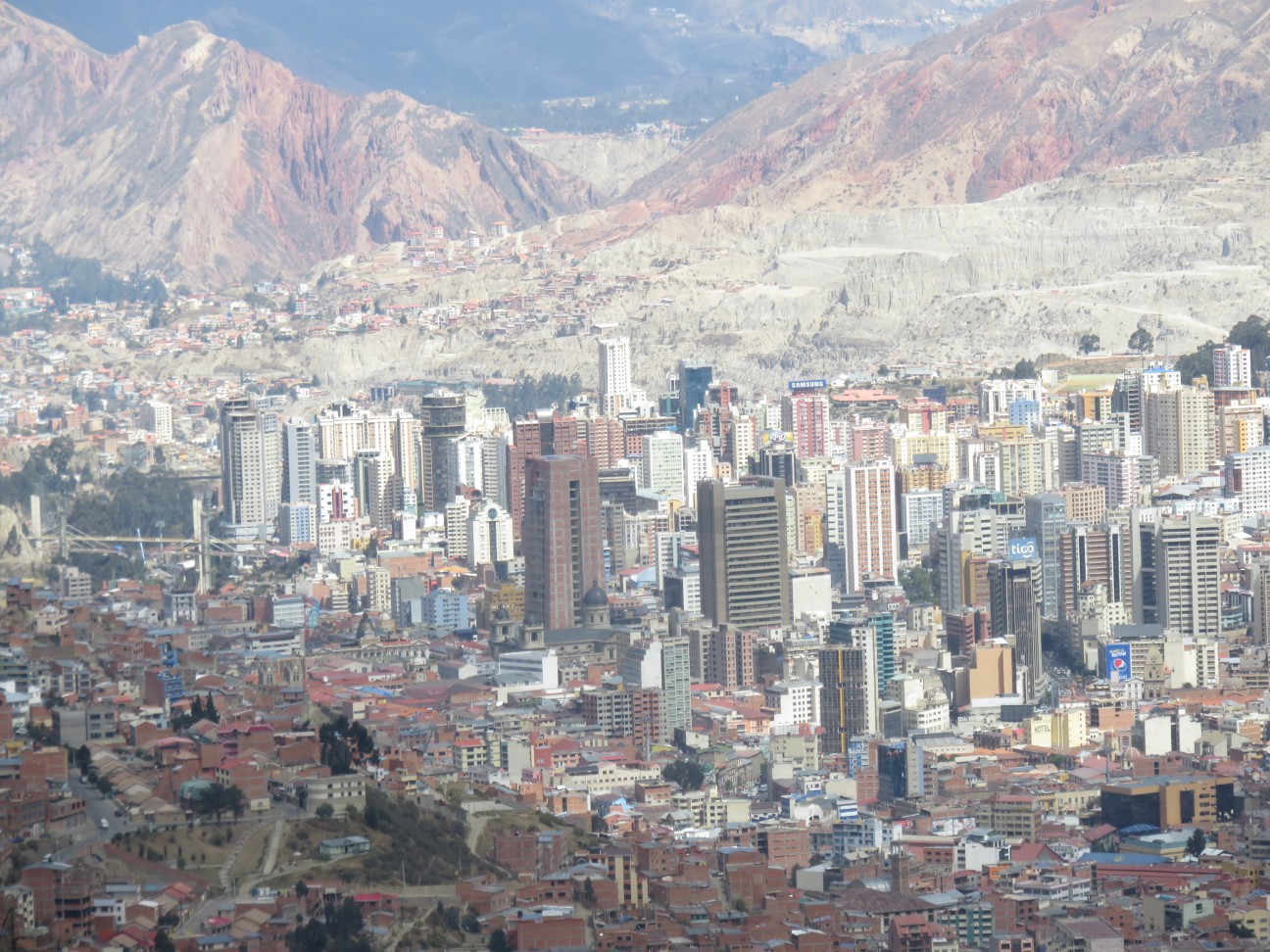 La Paz – sits at 12,000 feet – this photo is taken from 14,000 feet. As the city is vertical, instead of an underground Metro train, there are gondolas rising to all sections of the city – complete with different colored lines and transfer stations. Bolivia is really like two different countries . The cold dry ,sometimes snowy highlands with Andean cultire and languages – Aymara and Quechua. In many areas it is winter year around. In the hot humid lowlands it is summer year around – the Northern area being part of Amazonia. TotalAdventure was transported by two different guides, arranged by Pierre Lipiko  .  One arranged price included driver/guide, car, hotel and most meals.
Please read the articles below to follow a TotalAdventure in Bolivia !