October 11th , we left at 6 AM from Uyunyi Town to drive about 3 hours to the Lipiz Sur region, in the extreme Southwest of Bolivia, in the 15,000 foot range along the Chilean border. We left the paved road, which we would not see again for 2 days. Above is Laguna Verde, a beautiful lake at 15,000 feet. Laguna Verde is actually arsenic, and is deadly to all life forms.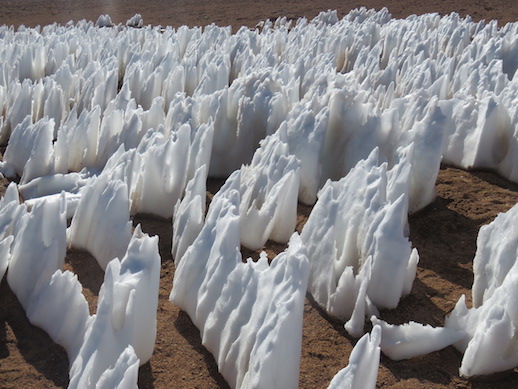 Though it is early spring , the temperature does not go above freezing ,even in the day and at night falls to about 10 degrees F or about -14 C. Snow that fell in July and August is sculpted by the high dry winds. However ,TotalAdventure did swim in a 40 C hot spring. That is all on video. Unfortunately due to very slow hotel internet speeds, video will be added later. Even to upload still photos can take several minutes.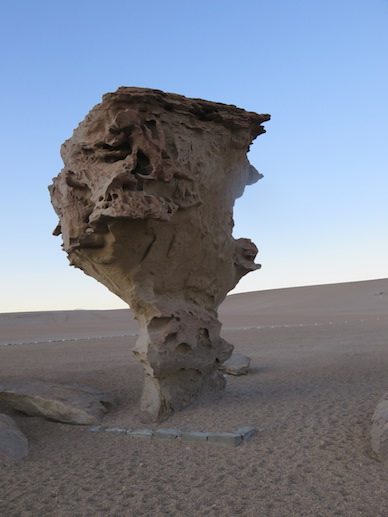 Thousands of years of freezing dry winds created this natural sculpture.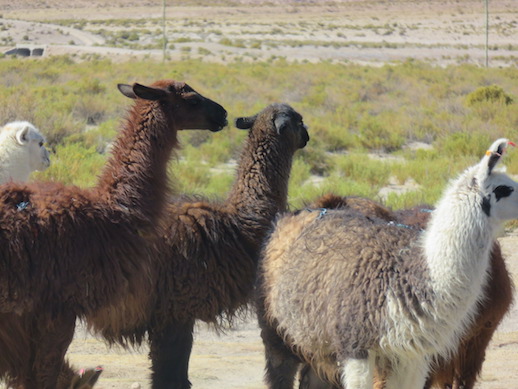 Before heading into the mountains , TotalAdventure took video of llamas.They are not wild, but do graze independently. THeir owners use them for wool and meat. Llama meat is tasty but tough – lean and high protein. Goes well with quinoa.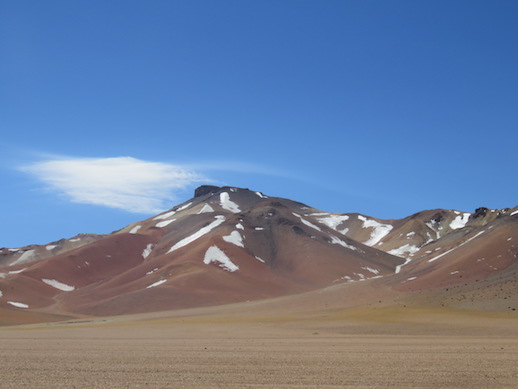 As evening approaches, the temperature drops rapidly. For astronauts heading to Mars, Lipiz Sur would be a perfect training venue. The night was spent at a comfortable lodge at 15,500 feet with hot water,  hot meals and even a bar. Video to follow.