Ski Adventure In Portillo
Next Monday night, August 30th, ArcticTropic will board a LAN Airlines flight from Miami to Santiago.
The flight will transition from a hot steamy night at MIA to a sparkling winter morning in SCL, 8 hours later. After clearing customs, we'll board a van to
Portillo
, Ski Capital of South America

!
LAN
has brand new planes, comfortable seats, multiple entertainment choices and complimentary cocktails.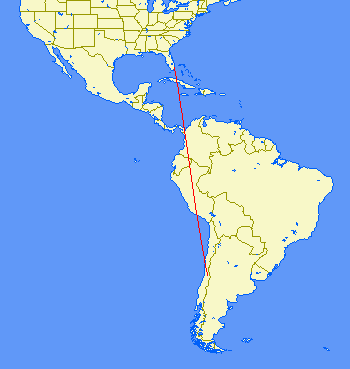 From New York or Miami – one can board a night flight and be on the slopes by lunchtime the next day.
This week the forecast calls for optimum late winter conditions – bright sunshine,mild temperatures
( though very cold at night ) and packed powder snow. ArcticTropic will have periodic updates before next week's departure.