Posts Tagged
'Pichelemu'
Waves roll in from the Antarctic. The Humboldt Current keeps water temperatures in the 50s year-round.
Pichilemu is one of the world's top surf hotspots. It's about 3 hours from Santiago. The town has the ambiance of California in about 1960.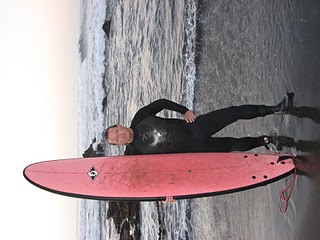 The picture will be upright later.
FOR ADVENTURES IN CHILE, CLICK HERE
Before surfing, I biked throughout the Pichilemu countryside – which is almost totally devoid of human population. You can bike for miles on these roads and never encounter a car.
FOR ADVENTURES IN CHILE, CLICK HERE