Posts Tagged
'Ohio'
They always say travel when you're young, and rarely do young people actually get that luxury. But in a stunning turn of events that was changing as I had taken on a new journey away from my warm little home. Early morning of July 1st, I was taking on a more domestic adventure of traveling to Marion, OH with my partner, no less. At first, we genuinely had never heard of this destination, but it was something new and it definitely wasn't Florida living.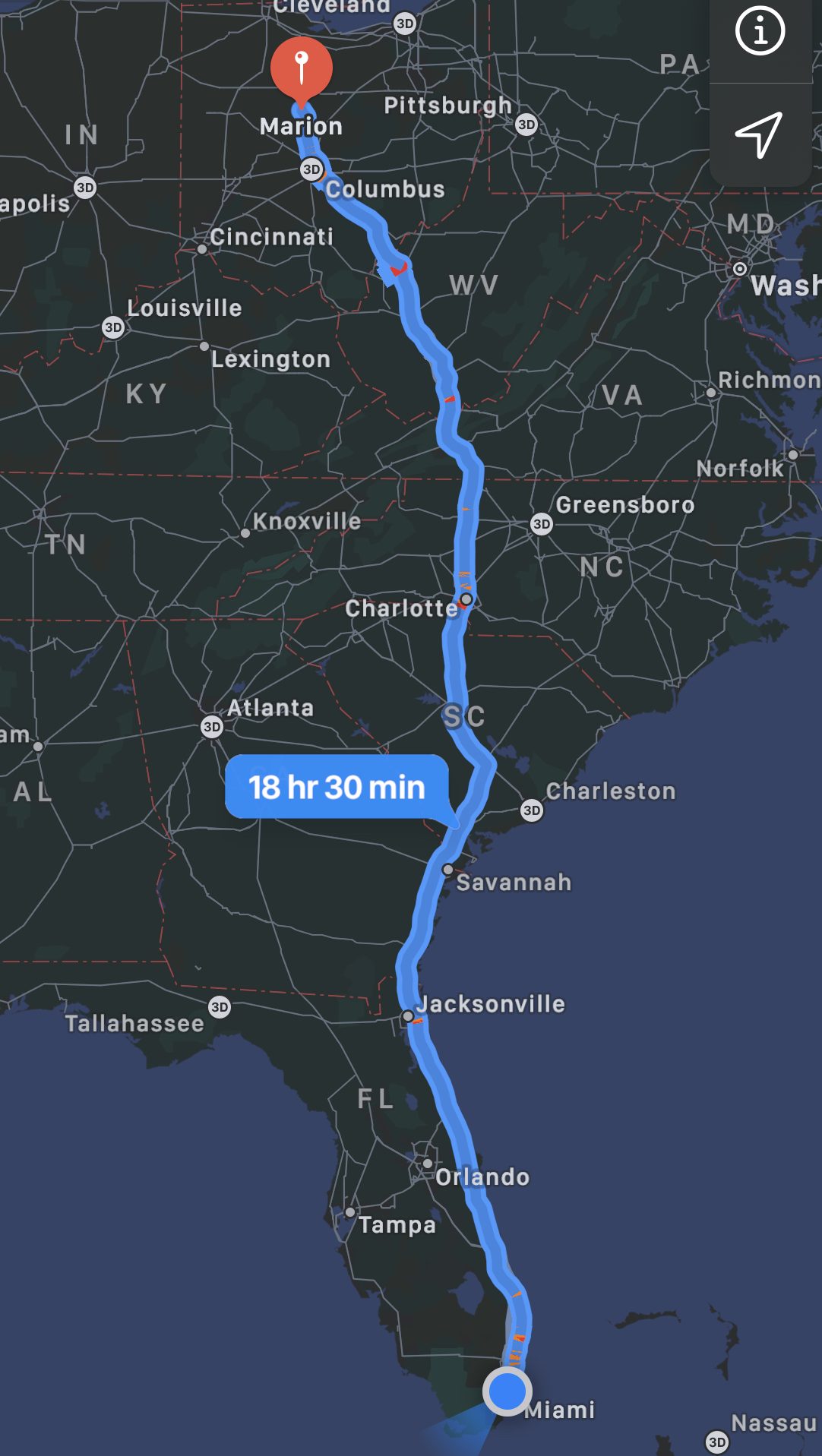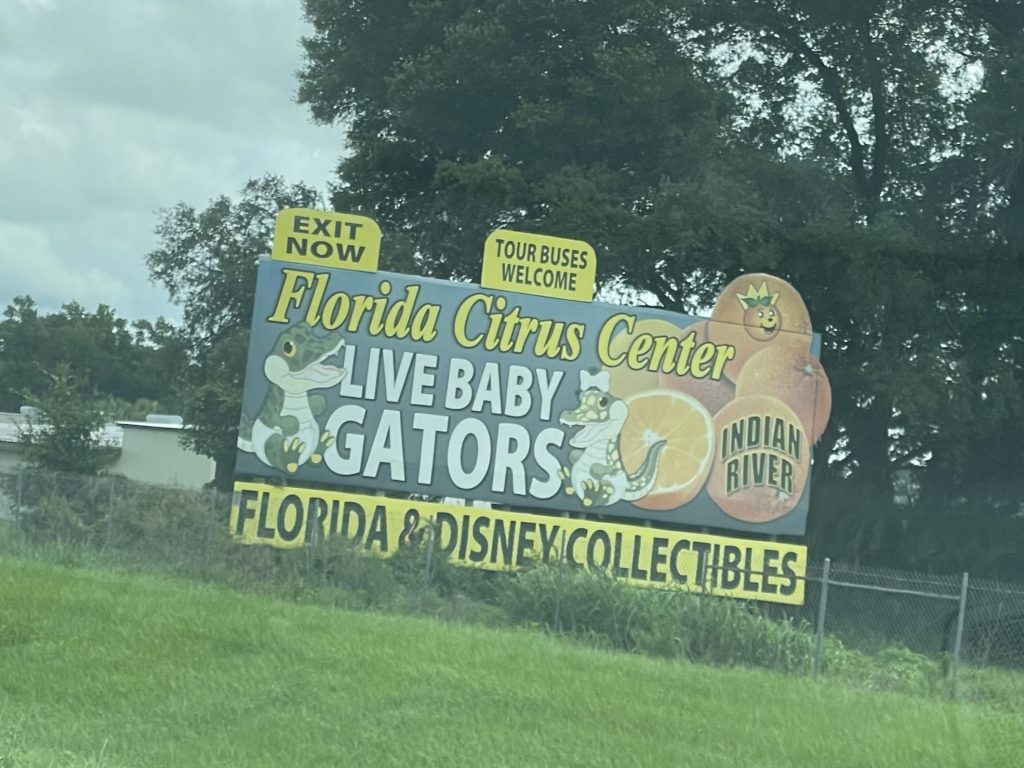 The first portion of the trip was definitely a stretch, Florida an unforgiving mistress as she caused a bit of a detour and led us to stopping in Ocala, FL definitely a fun place to "horse" around.

Now, if you have never gone to Ocala that little joke would have flown completely over you, but this lovely little town is a prominent horse town with gorgeous horses commonly walking the street or even where being a horse groomer is a high demand job.
After taking a short rest stop with a friend of my mothers, I set back off with my partner and this time choosing to drive at night despite warnings to get my next stop over in Atlanta where my family was celebrating 4th of July.

From there we were going back on the road with music blaring, the mountains greeting us soon enough and making even my eyes widen at truly seeing how majestic they could be with the fog rolling in from the early morning.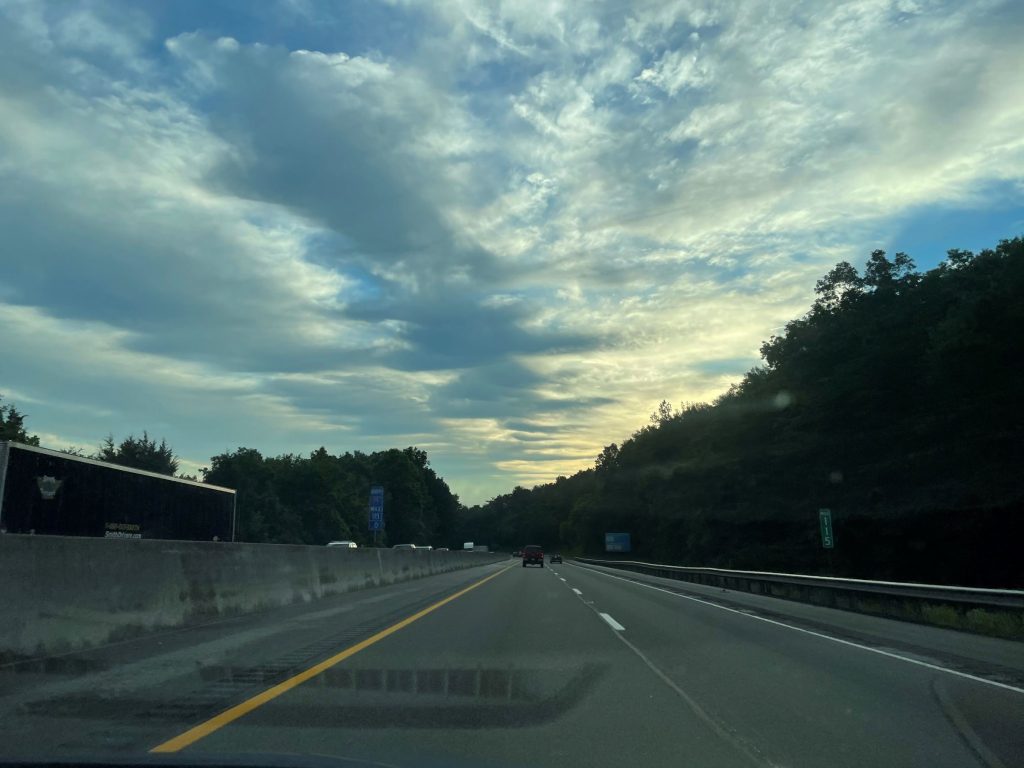 With a brief stop to rest in Powell, Tennessee, we got to see the sun rise and hear the early morning chirping of the birds. But all calm must end, as we drove through a rather rough time with rain showers, and trucks surrounding us from every angle. But eventually we made our way to Lexington, Kentucky where I got to see my little sister.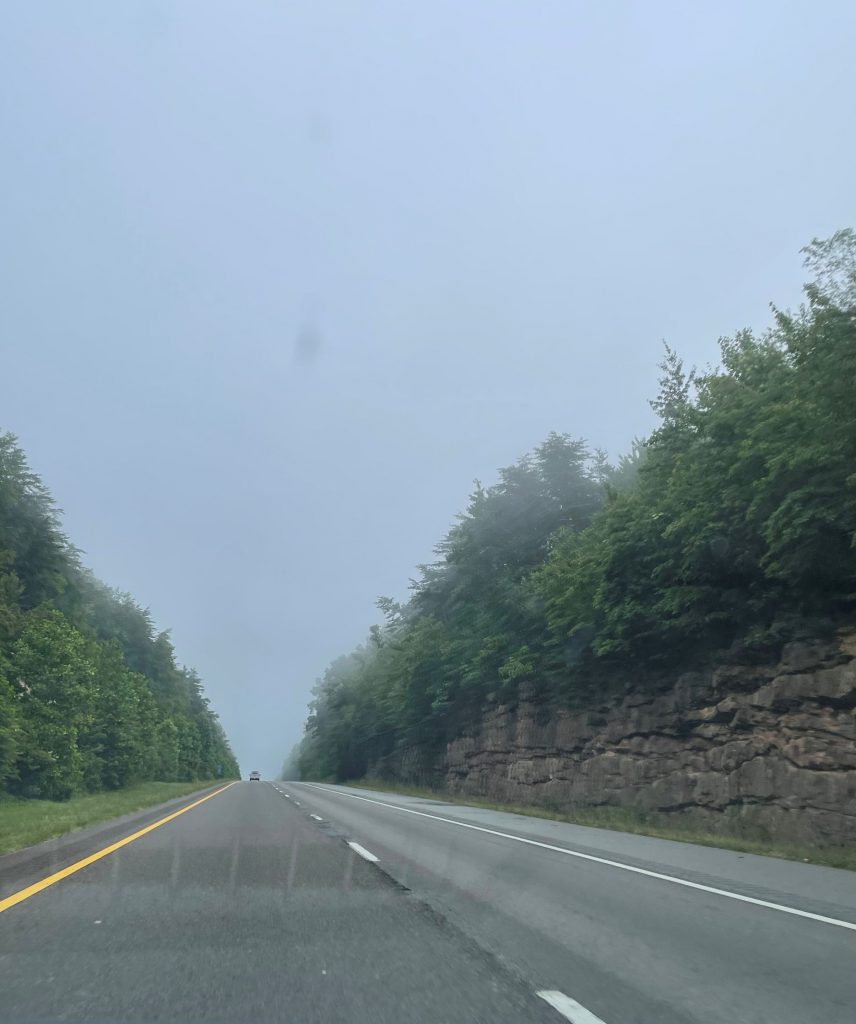 Finally with almost a grand entrance we made it into Ohio, our first city to pass being that of Cincinnati, green and lush just as expected but congested the entire way in. Definitely a bit of a bummer but that was soon fixed with a bit of gusto and maneuvering through traffic and we were soon blazing the rest of the trail. Directly to our final destination home of the Harding Memorial.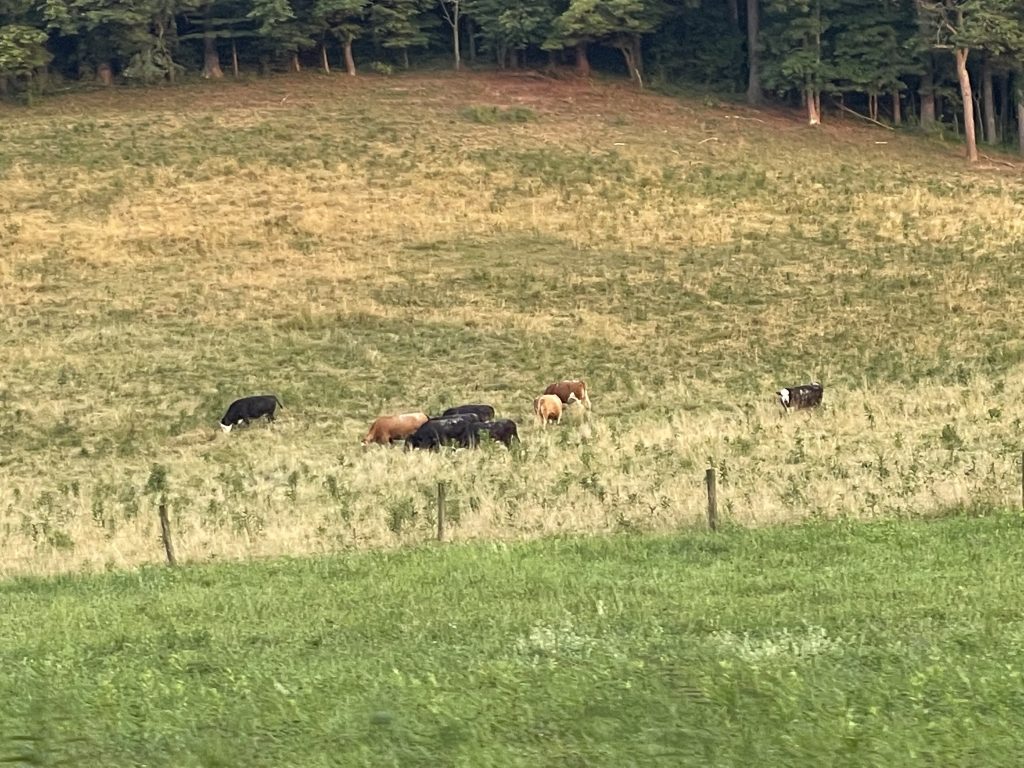 A five day journey came to an end but we were greeted by my brother and his current girlfriend and we couldn't have had a better trip!
Tags:

BayHead, Chicago, Georgia, Idaho, Iowa, Miami, Missoula, Montana, nebraska, Ohio, Oregon, South Dakota, Wyoming

Posted in: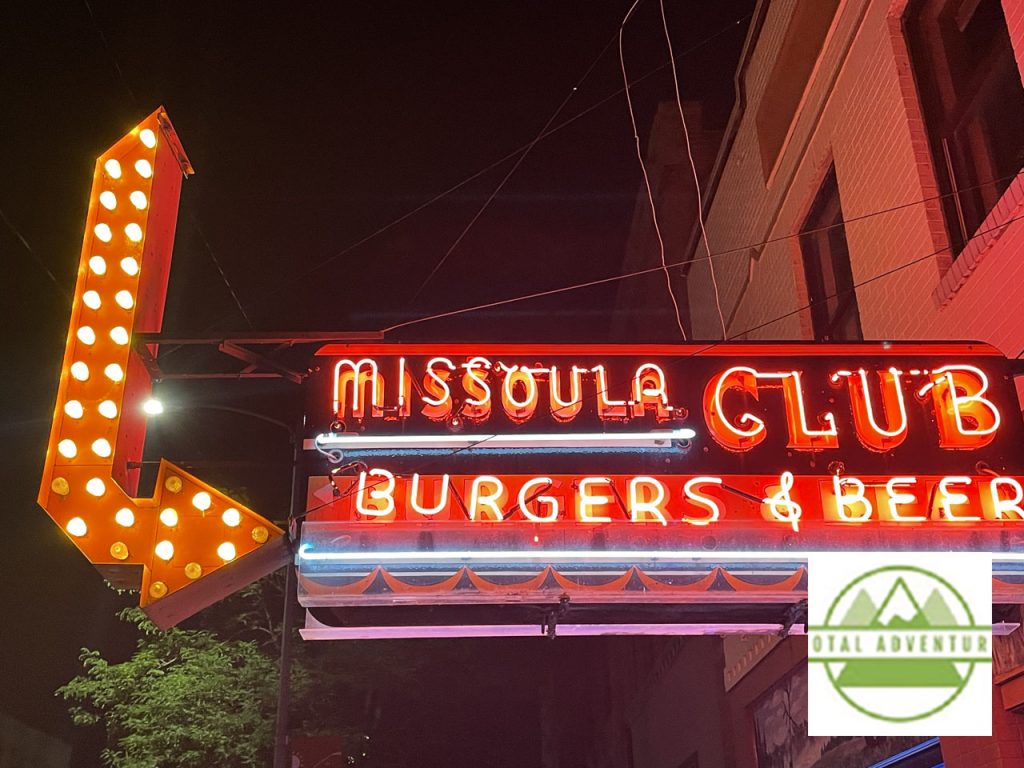 Prime Minister Trudeau still refused to open the Canadian border to travelers, so my hopes of driving from Washington State though British Columbia, Alberta,Saskatchewan , Manitoba and Western Ontario, before crossing back into the States at Sault Ste. Marie were shelved for a future date. The border finally opened in August. I was trying not to retrace last year's voyage and crossed in only two spots – Billings MT and Sheridan WY.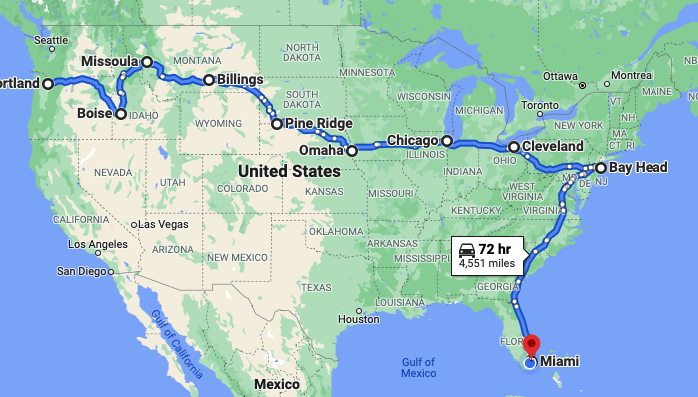 From Portland I drove East to the Snake River.

The Snake River runs from the Continental Divide in Wyoming to the Columbia River. Salmon swim all the way from the Pacific Ocean to Wyoming – against a strong current and many dam ladders along the way. Ate lunch in an old Quonset Hut turned restaurant in Joseph,Oregon. The river is the border between Oregon and Idaho in these parts.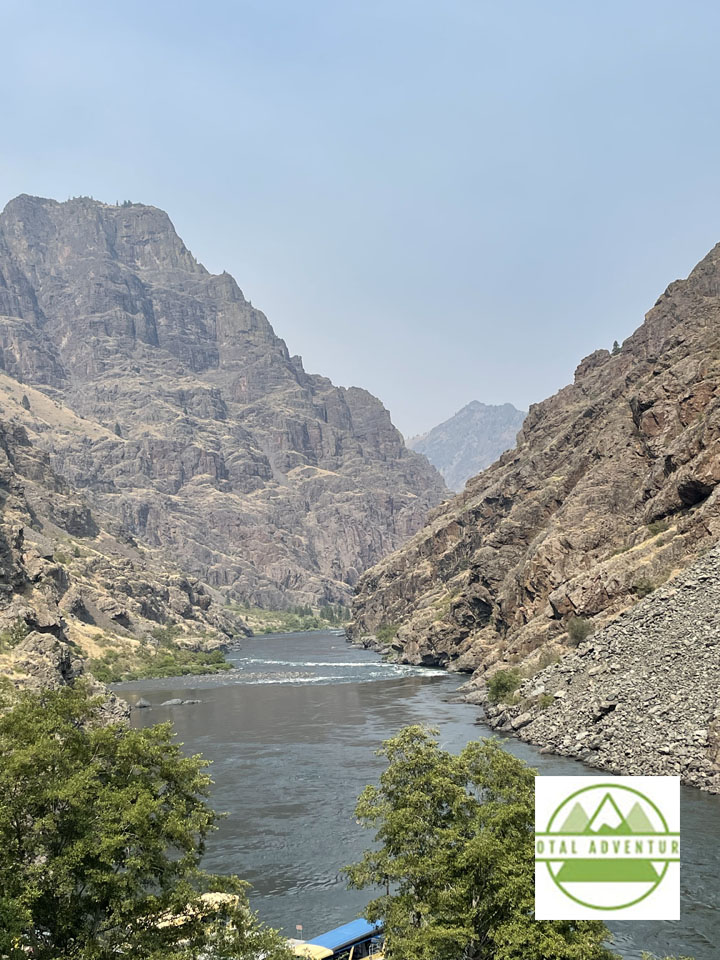 See the video in the opening Cross Country 2021 story.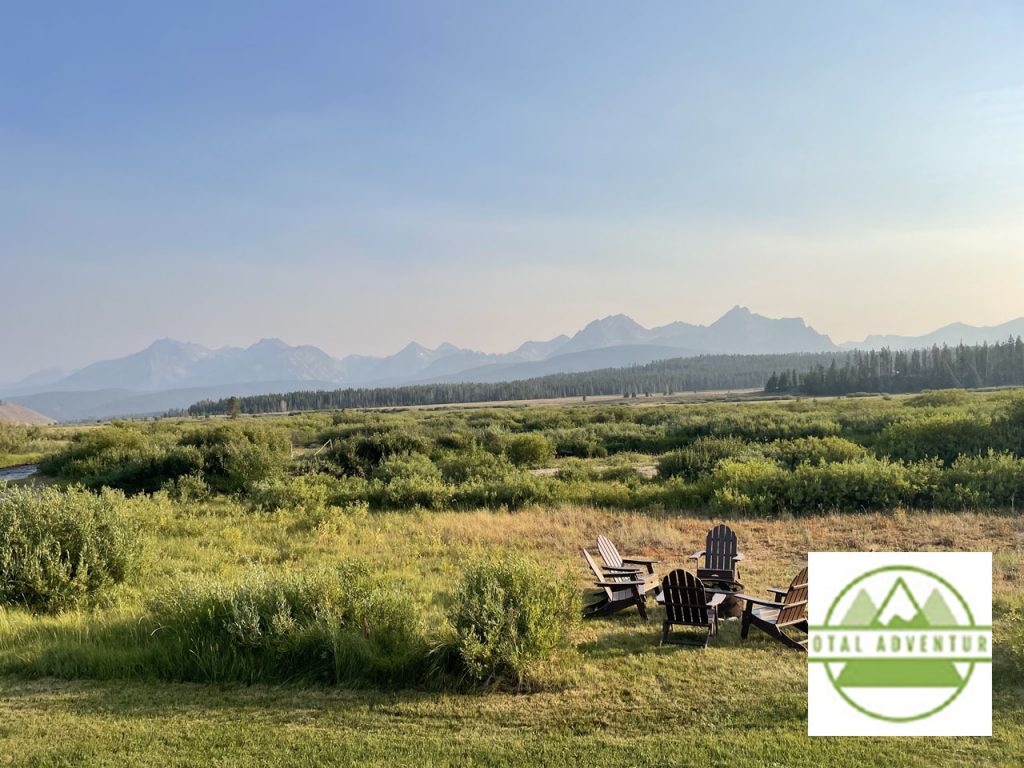 After the Snake River I spent the night int he capital city of Boise. Hotels were surprisingly expensive and I ended up in a Holiday Inn Express for about $ 190. But the next night, in Stanley , I stayed with old family friends at their RJR Ranch . We cooked steaks over an open fire, while watching the sun set over the Sawtooth Mountains. RJR is a working ranch with horses and cattle. One can also fish salmon from streams that run through the the property.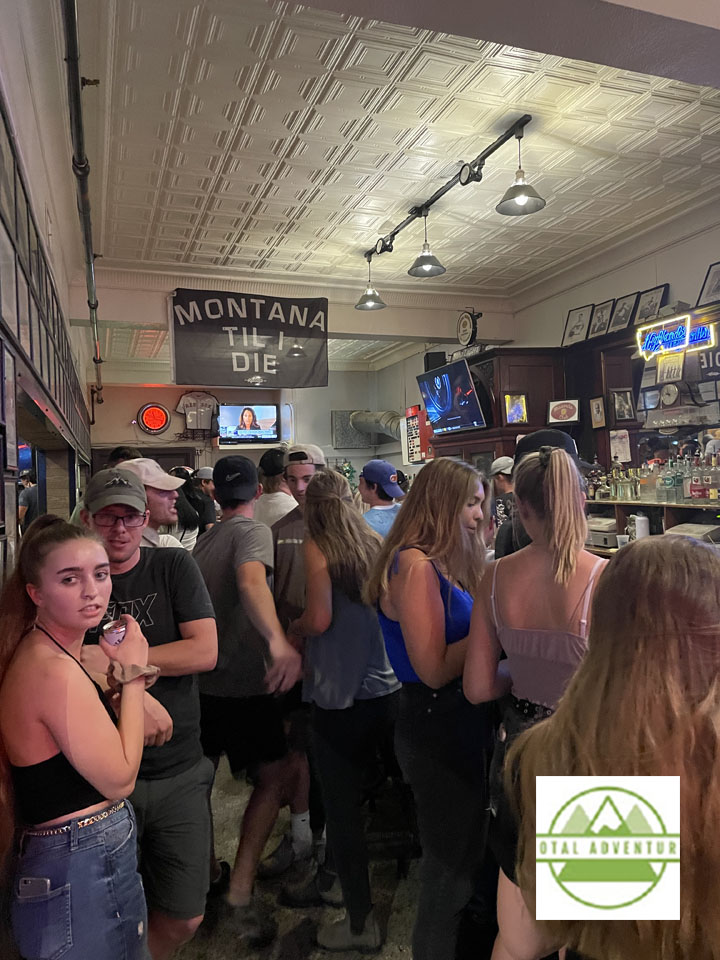 Missoula Friday Night
Missoula is a rocking college town and just coming back after Covid. I socialized amongst the maskless crowds and it was fun to be out again. Last years journey was quite solitary – often eating in my hotel room, or off the hood of the car.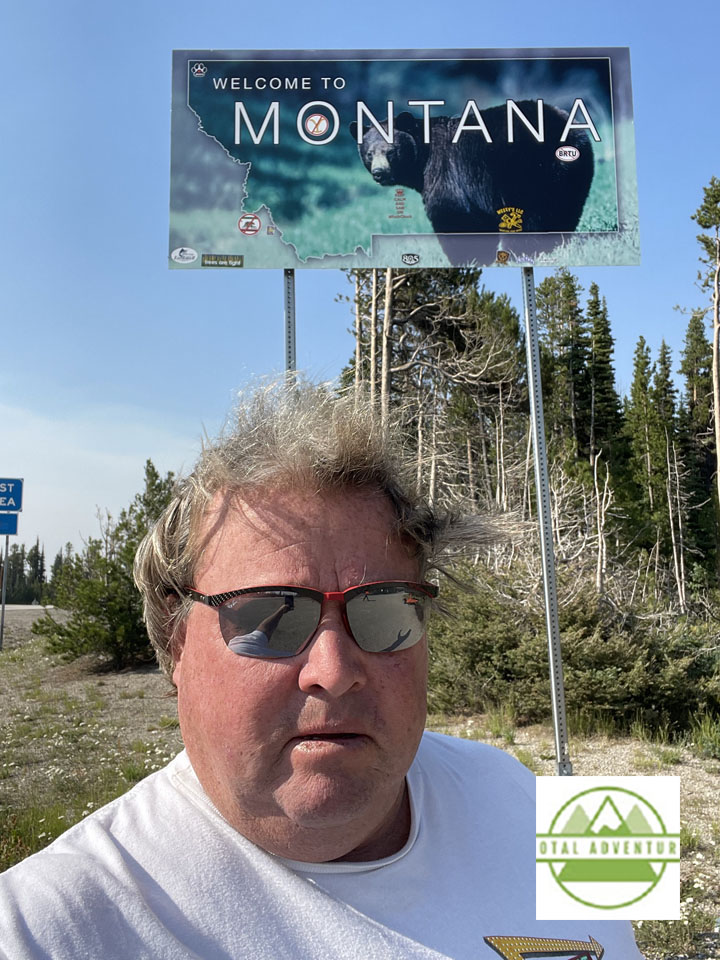 Montana is a wide state, spanning an entire time zone. From Missoula, I stopped in Butte for lunch , swam in the Yellowstone River and made it to Billings for the night My hotel there cost 3 times what it did last year. Not only is tourism up, but firefighters from all over the country were there to fight fires all over the West.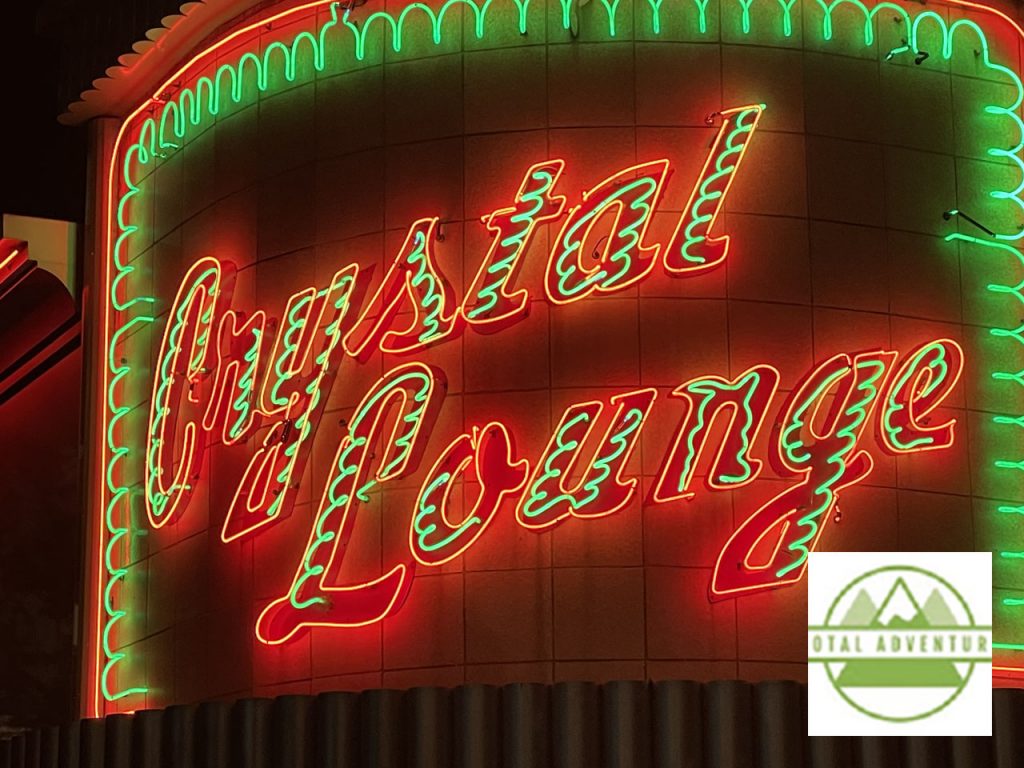 The next day TotalAdventure left the Rockies for the High Plains, through Sheridan,Wyoming ( and a huge steak lunch) In late day drove through Sturgis, South Dakota – where the Biker rally was about to start.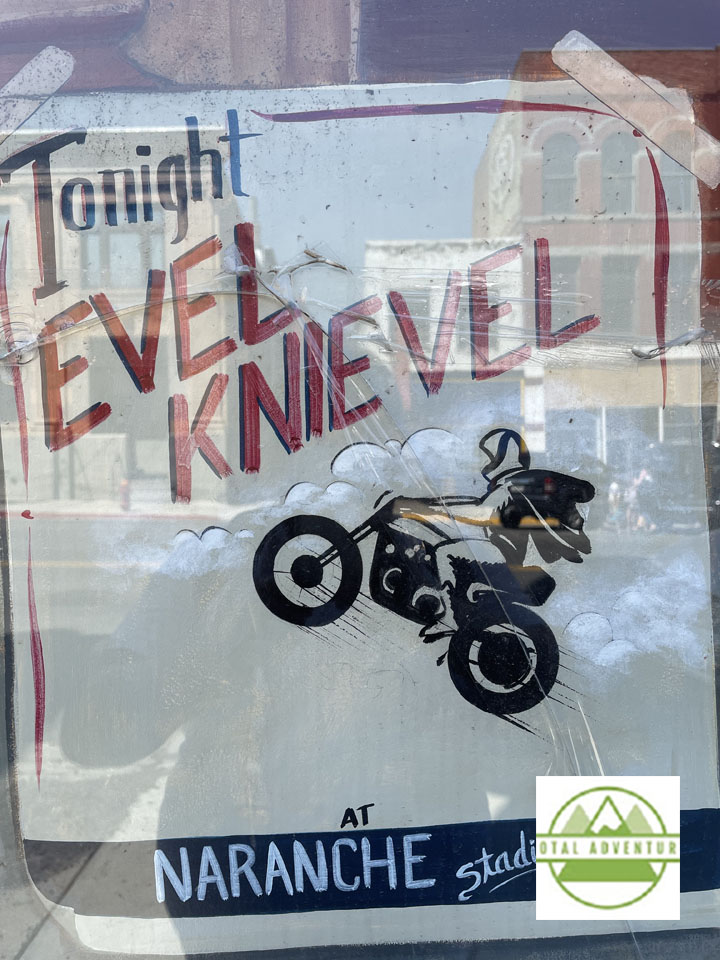 Spent the night in Pine Bluff, home of the world's only casono that doesn't serve drinks. Alcohol is a serious problem on the reservation and possession is outlawed.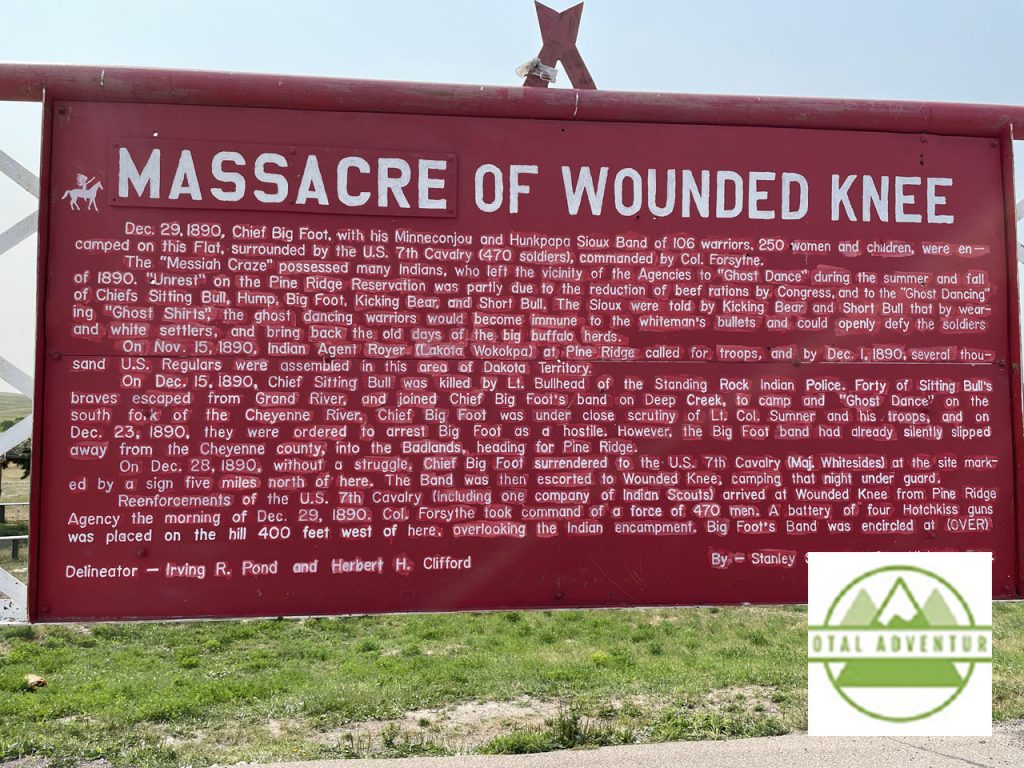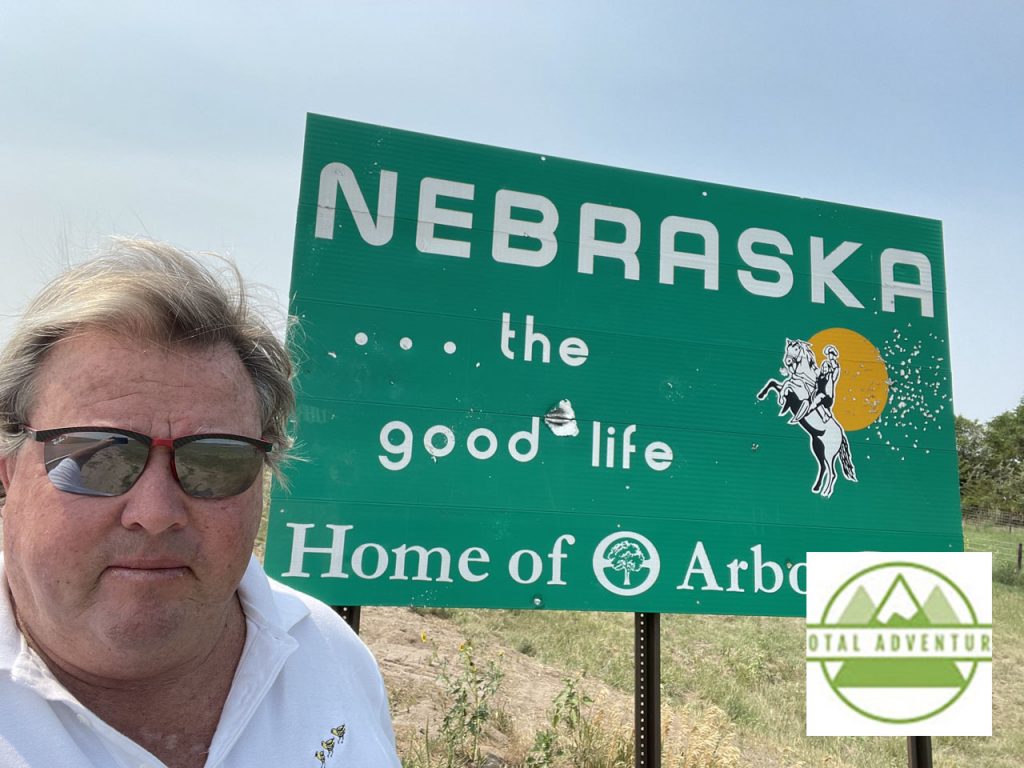 By late morning crossed into Nebraska and spent two nights in Omaha to get caught up on work.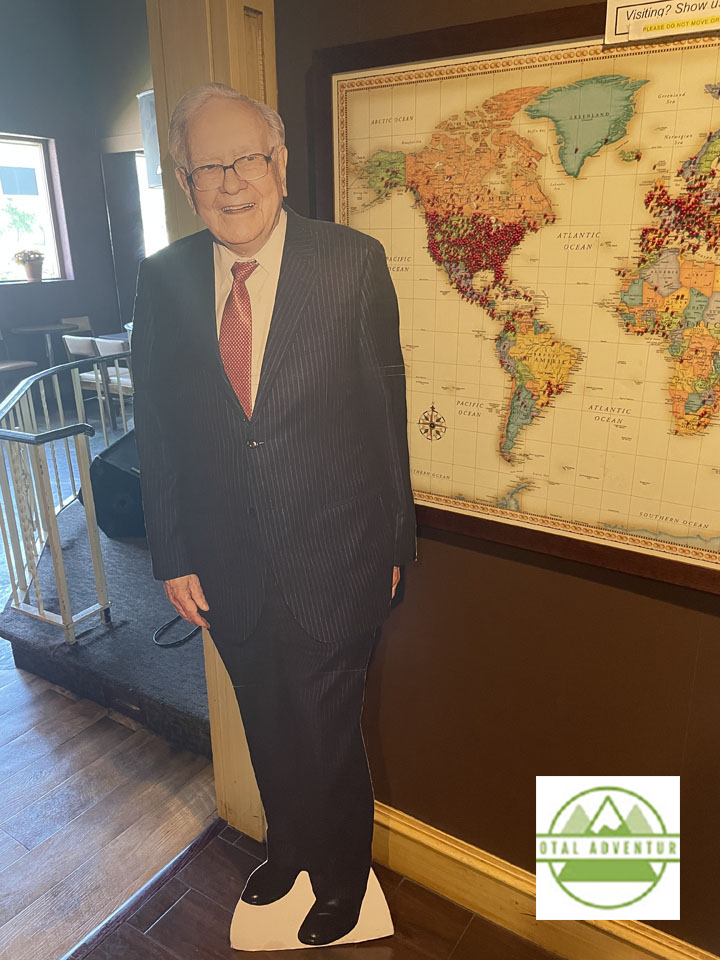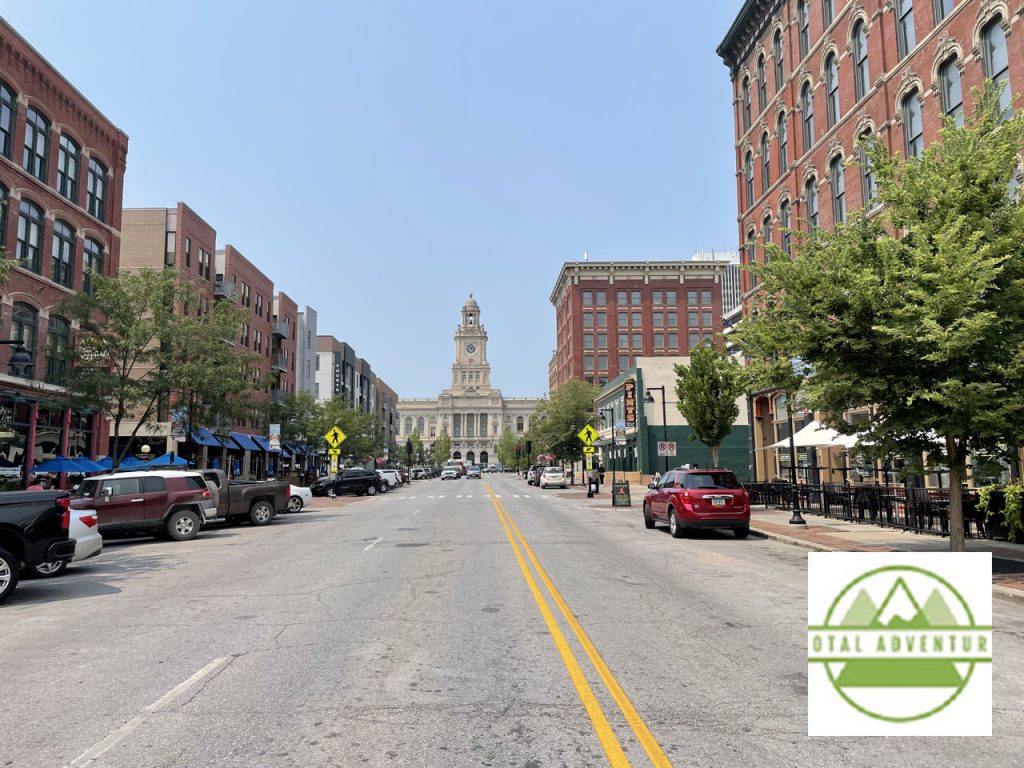 From Omaha it was about 7 hours to Chicago, including lunch in Des Moines. It was hard to stay awake in the repetitive scenery of rolling hill cornfields.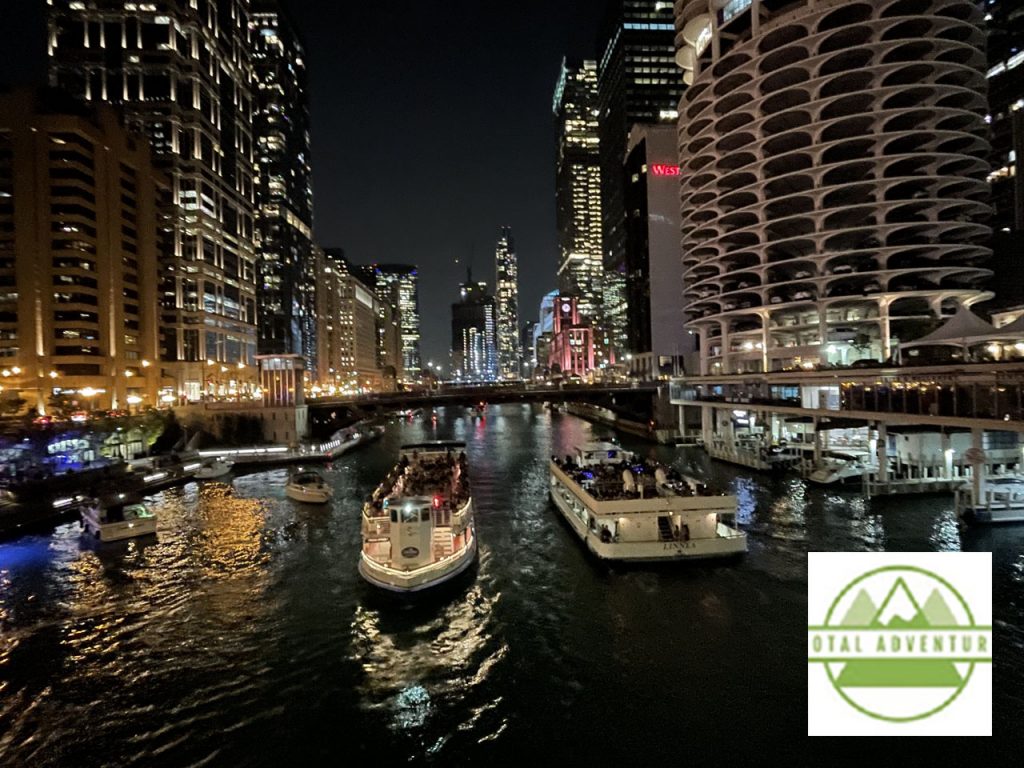 It was great to be back in Chicago after a couple of years. My last time there was in February,2018 when it was 7 below zero !

As a New Yorker, Chicago seems to be the only other "Real City" in the USA. Washington, Boston and SanFrancisco are runner ups.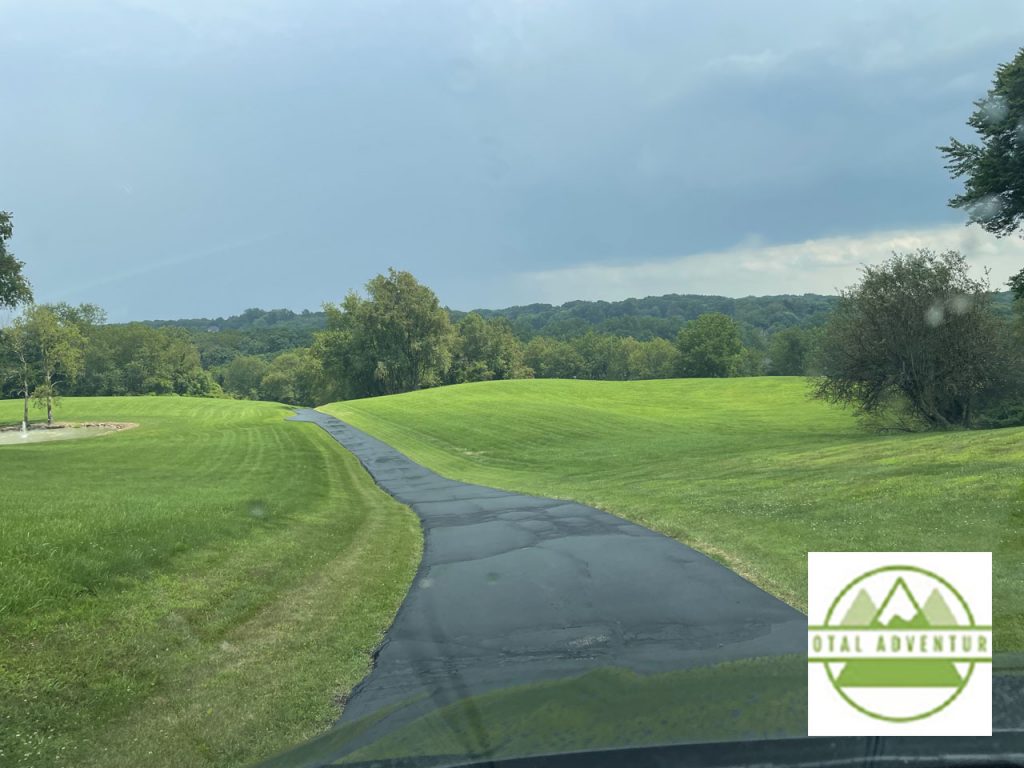 From Chicago , and a brief stop in Indiana to visit an old friend, I returned Massillon Ohio to finish research from last year. Massillon is ancestral hometown of TotalAdventure.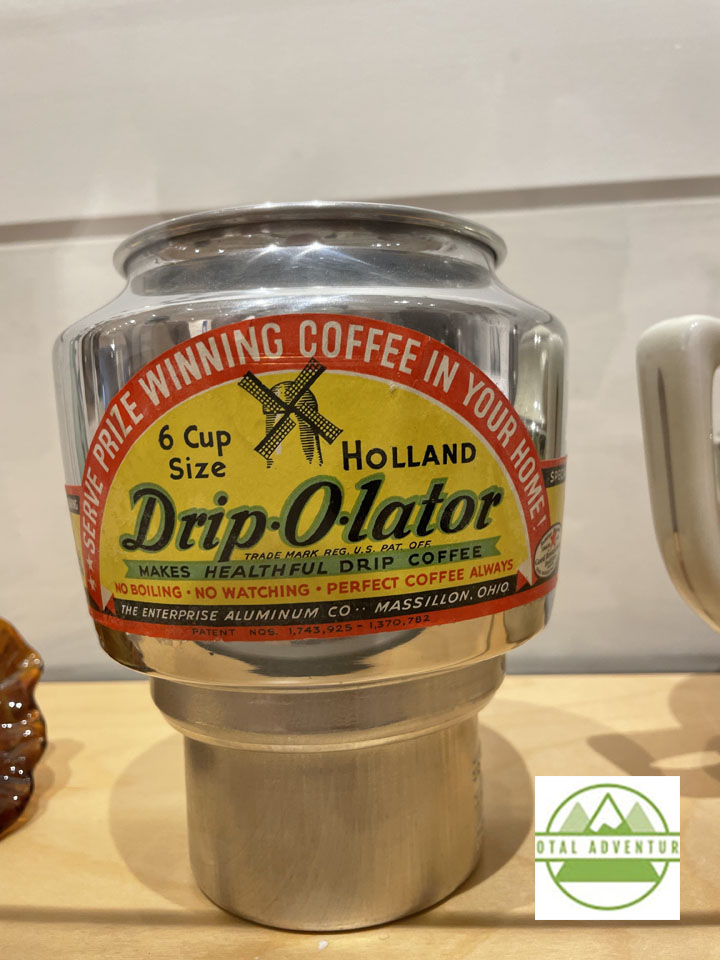 My Grandfather , Blaine Zuver founded Enterprise Aluminum Company. Manufactured coffee makers, pots ,pans and in wartime – mess kits ,canteens and bullet casings on fighter planes.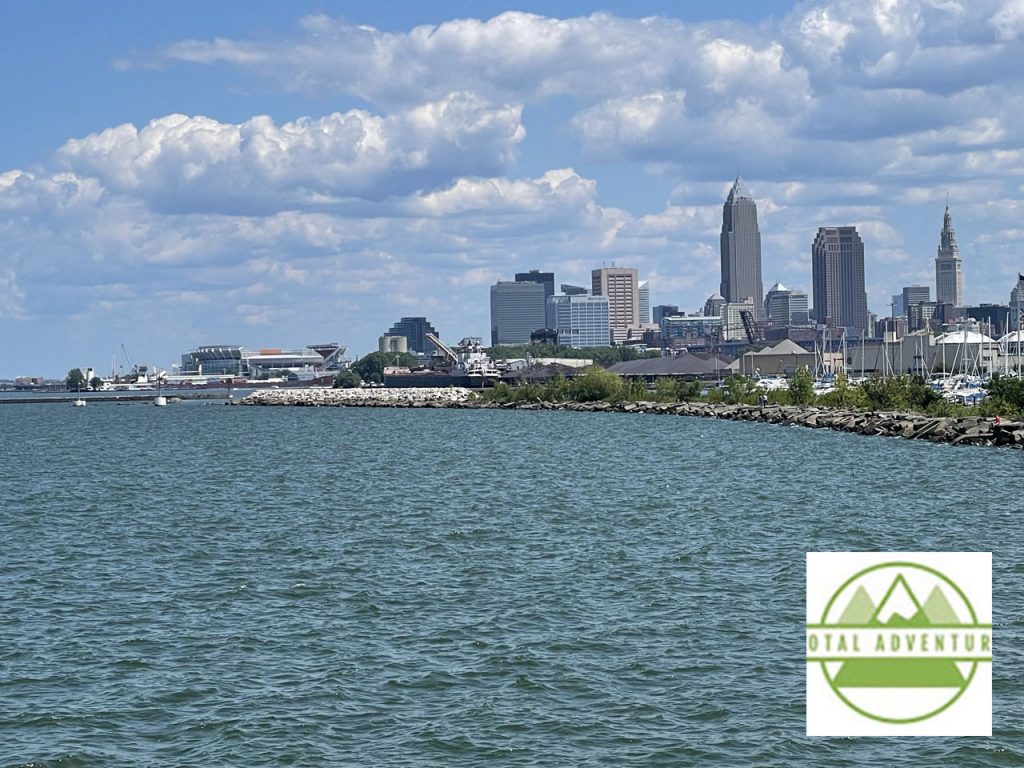 A Beautiful Cleveland Day On The Lake Erie Waterfront.

TotalAdventure then spent a week in his childhood home town – Bay Head NJ.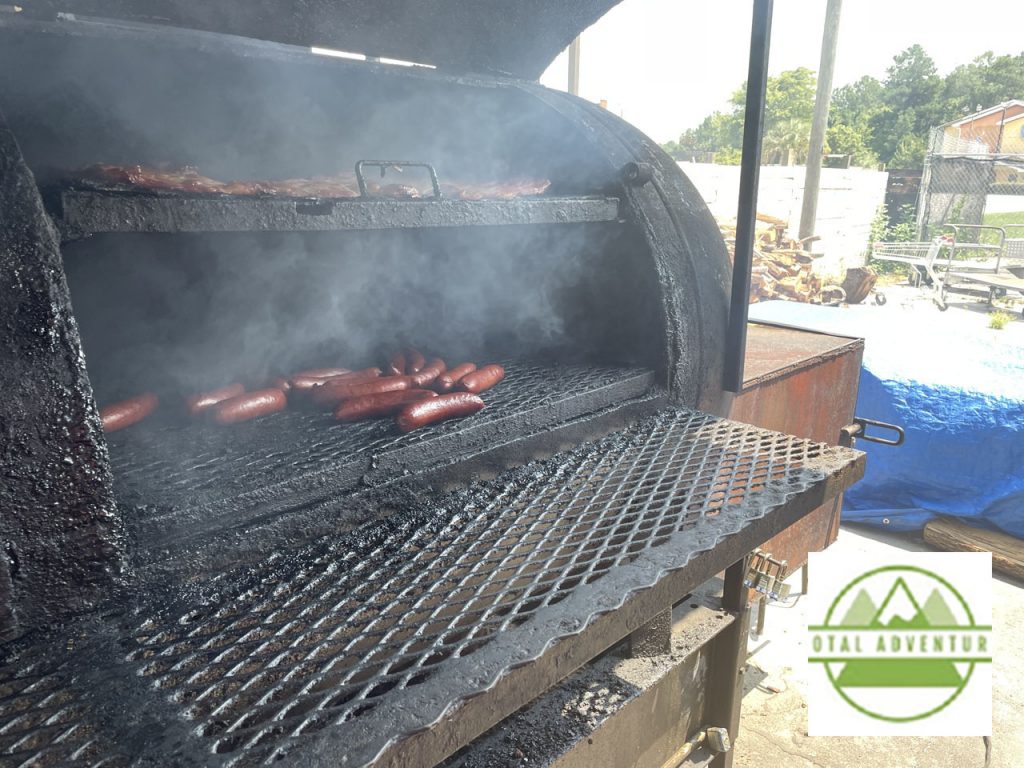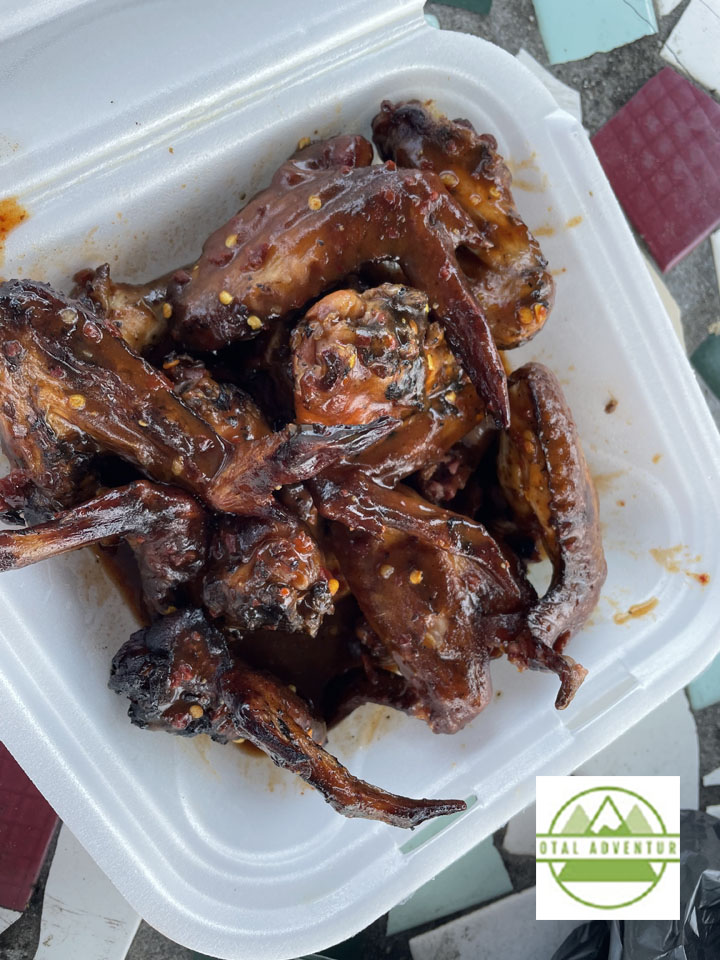 From Bay Head , it's a 19 hour trip back down I 95 to MiamiSpent the night in Lumberton NC. The highlight of the trip, which I have done hundreds of times, is BBQ at Malson's in Kingsland GA, just 3 miles from the Florida line. And then – it was home to Miami ! The last 2 summers have been perfect to get to know our country from East to West and North to South. Now, we return to the World at Large !