Posts Tagged
'Havana'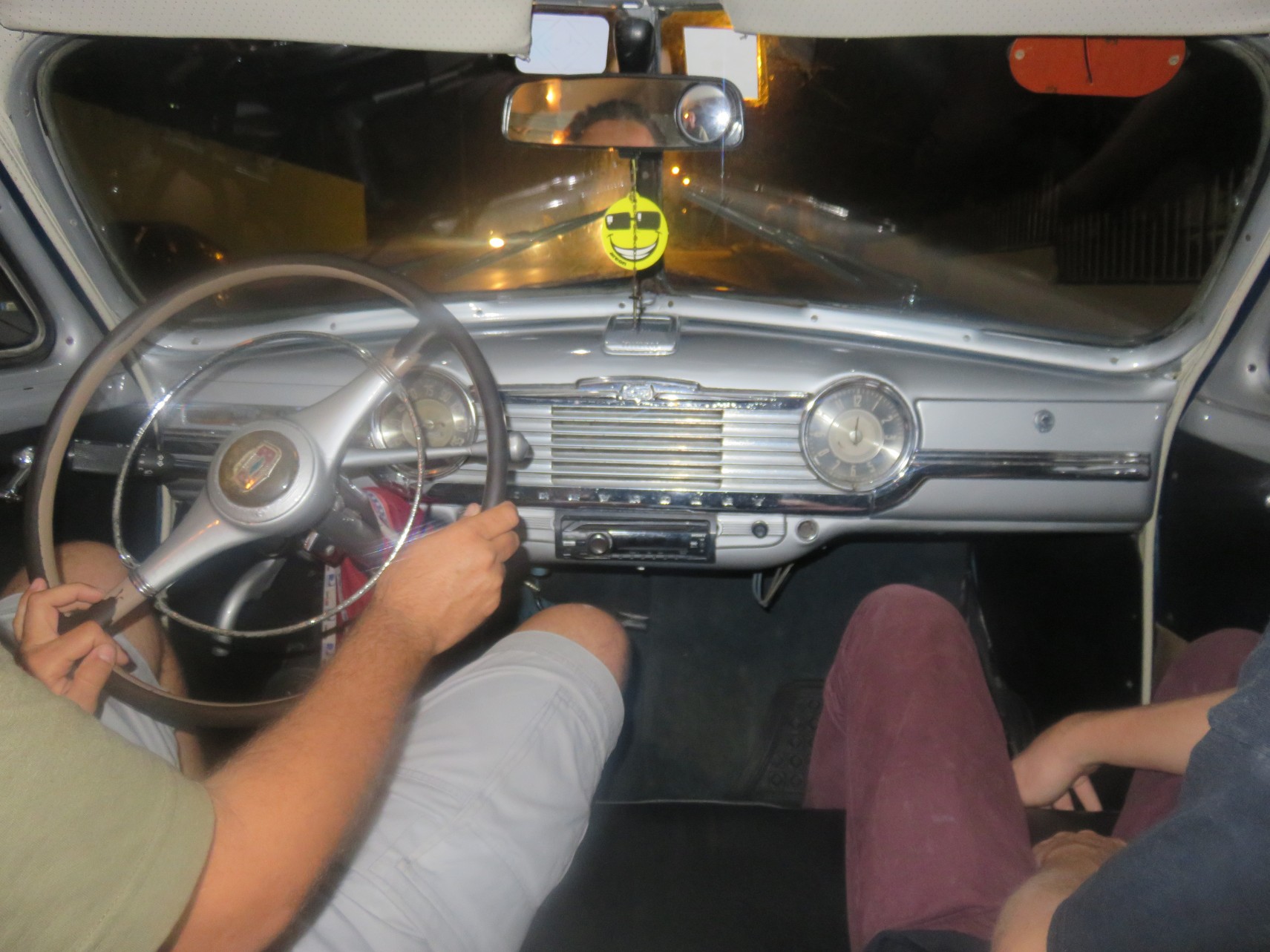 On January 12 TotalAdventure returned to Cuba – the first of a few explorations this year. The following posts provide a great visualization of a slowly transitioning Cuba.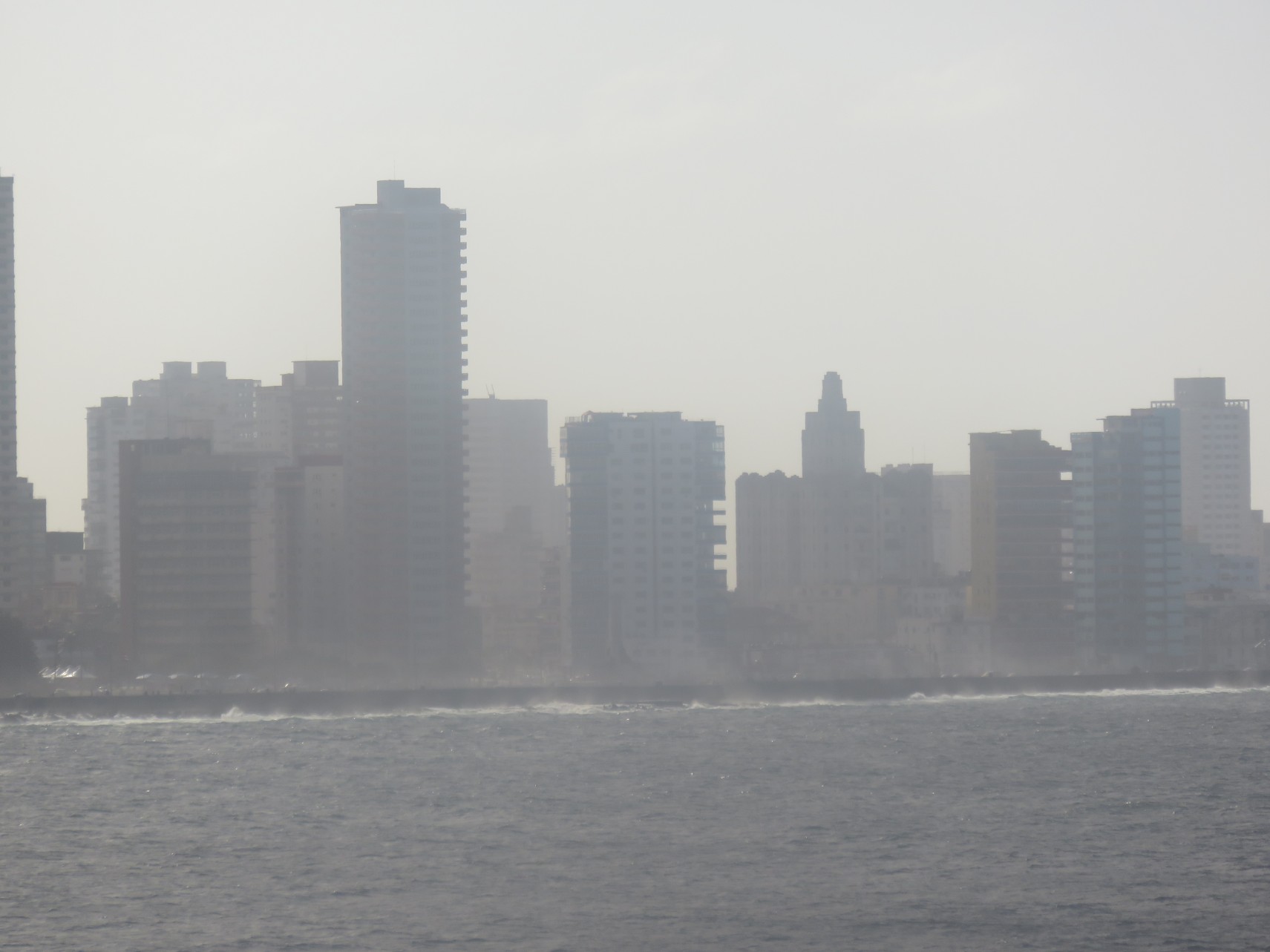 TotalAdventure returned to Cuba from January 12th to 19th . Havana has changed quite a bit – due to the relaxed US business and tourism policies. Many new businesses have started – and following in the footsteps of China in the 1980s – a dual system is taking hold. There are more cars – Havana may see it's first traffic jam  in 60 years, about 5 years from now. The weather this year was calmer and warmer, with daytime highs about 78 (26 C) and lows about 62. (16C) Above is the Malecón in the mid afternoon, taken from El Morro.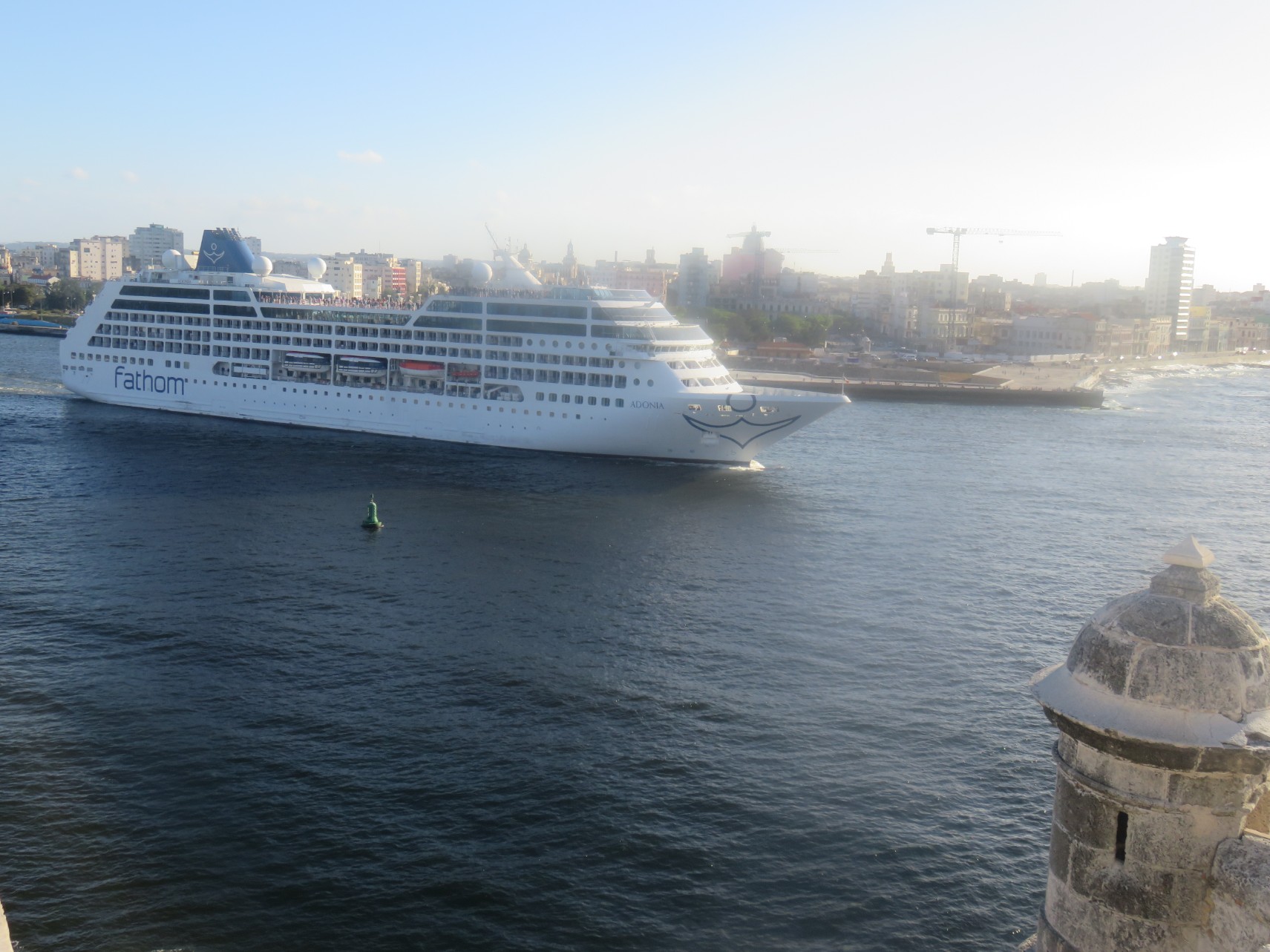 The Fathom – Bound For Miami.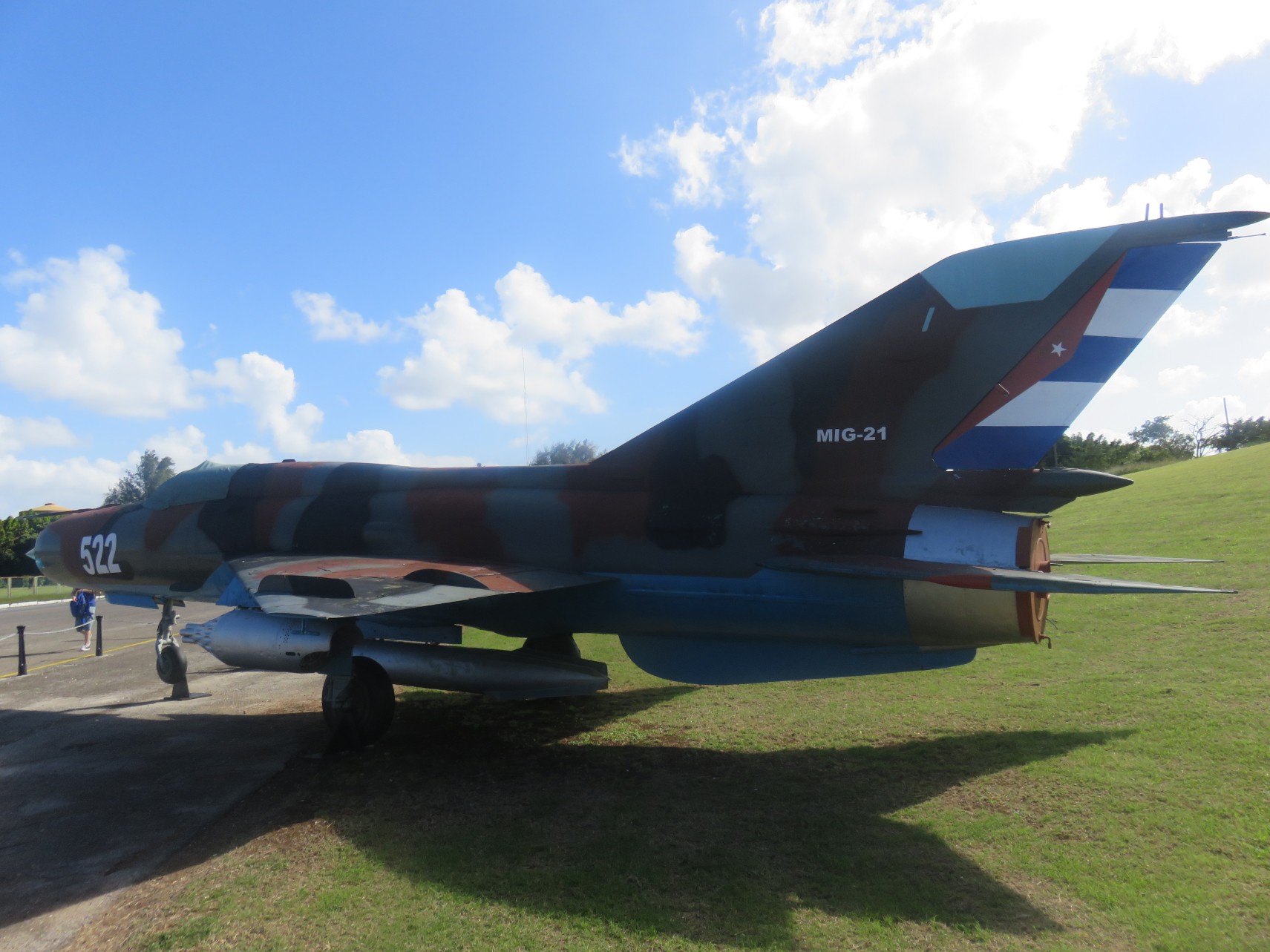 A reminder of less peaceful times – 1961.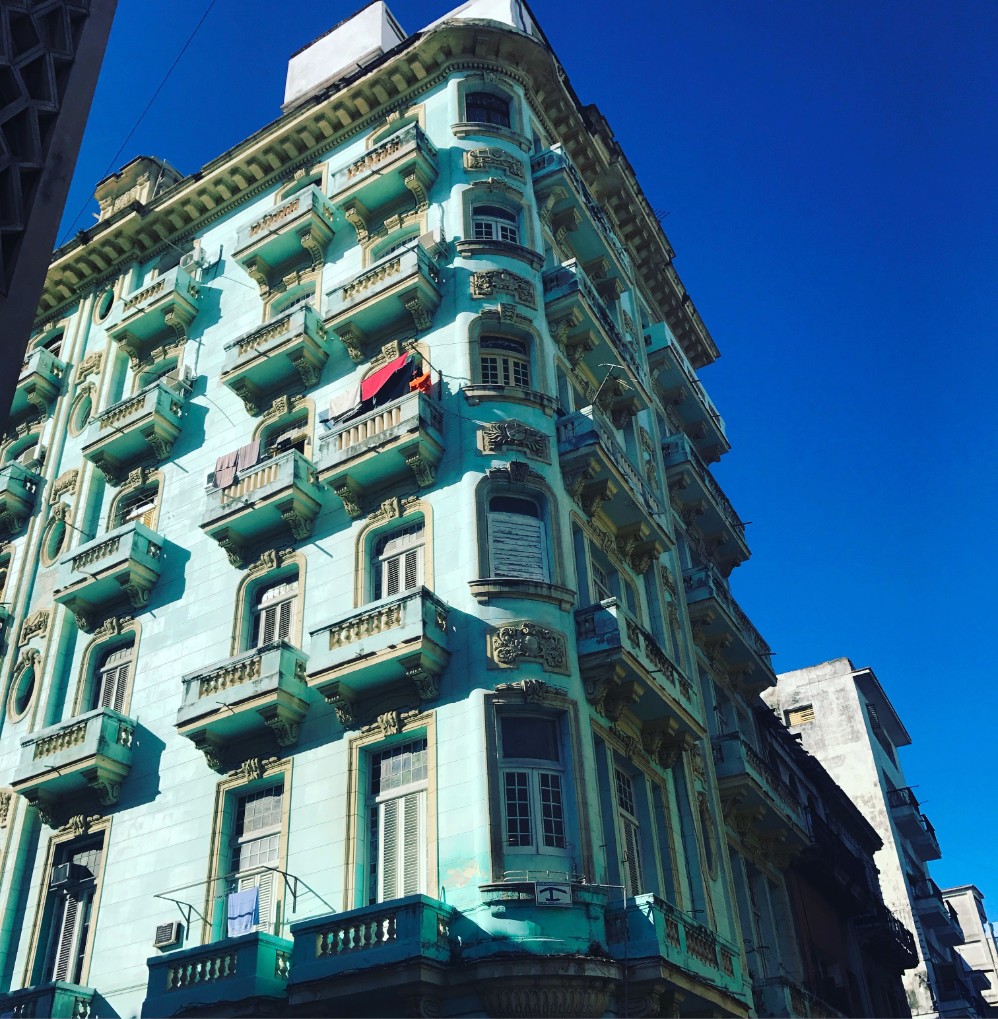 On Avenida Galiano.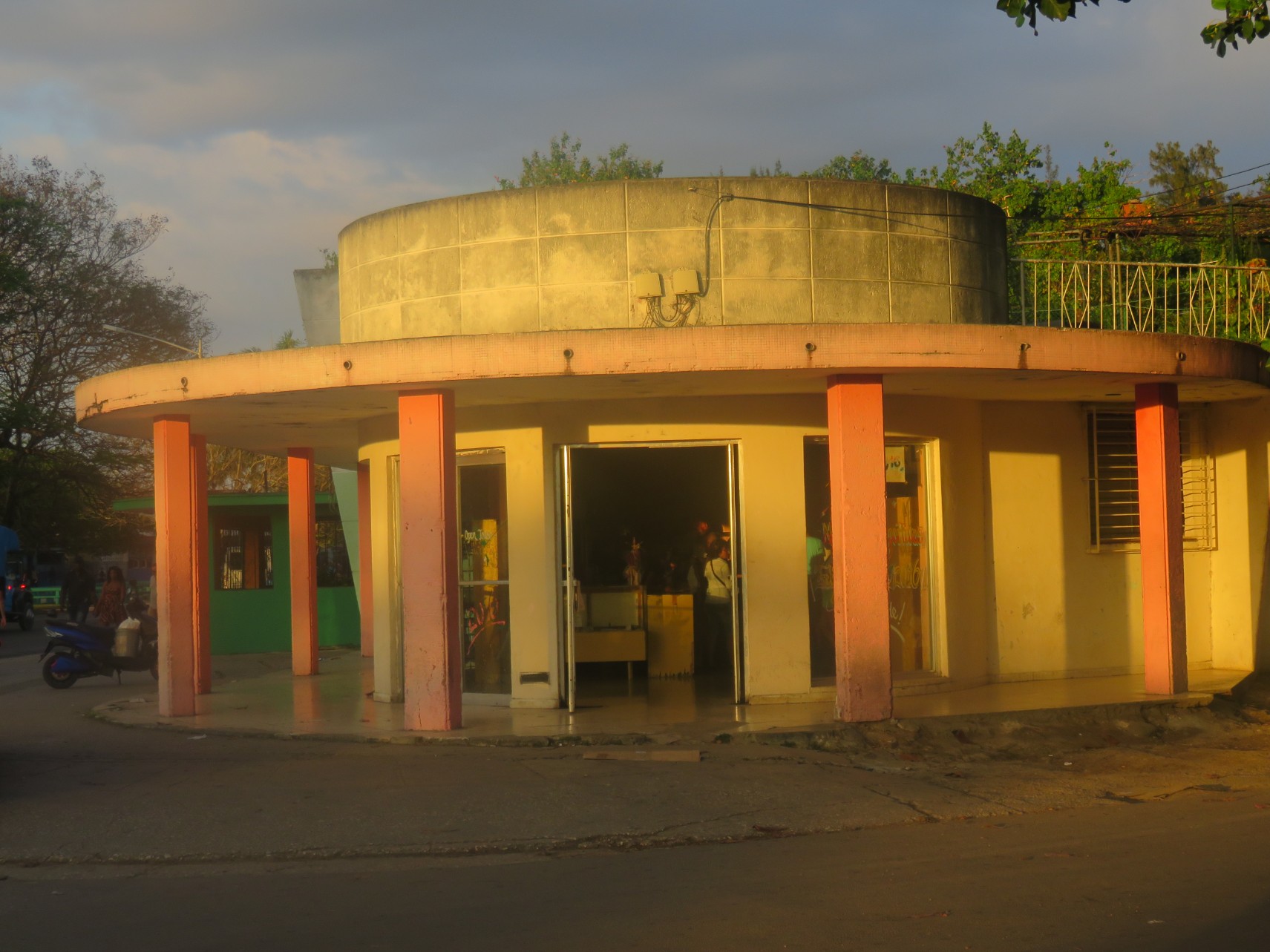 Art Deco -style pharmacy.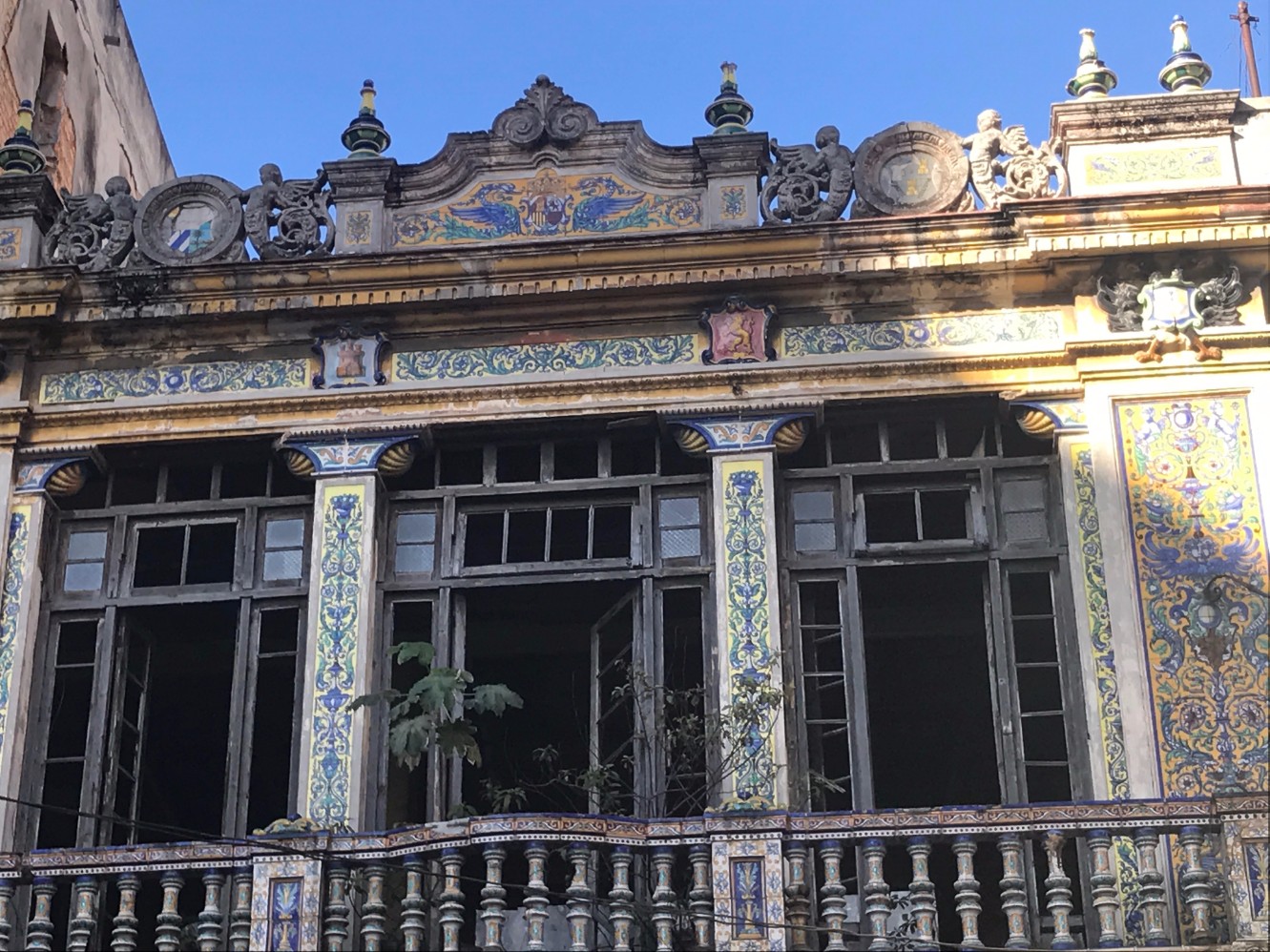 Avenue Galiano.

Revolution Square.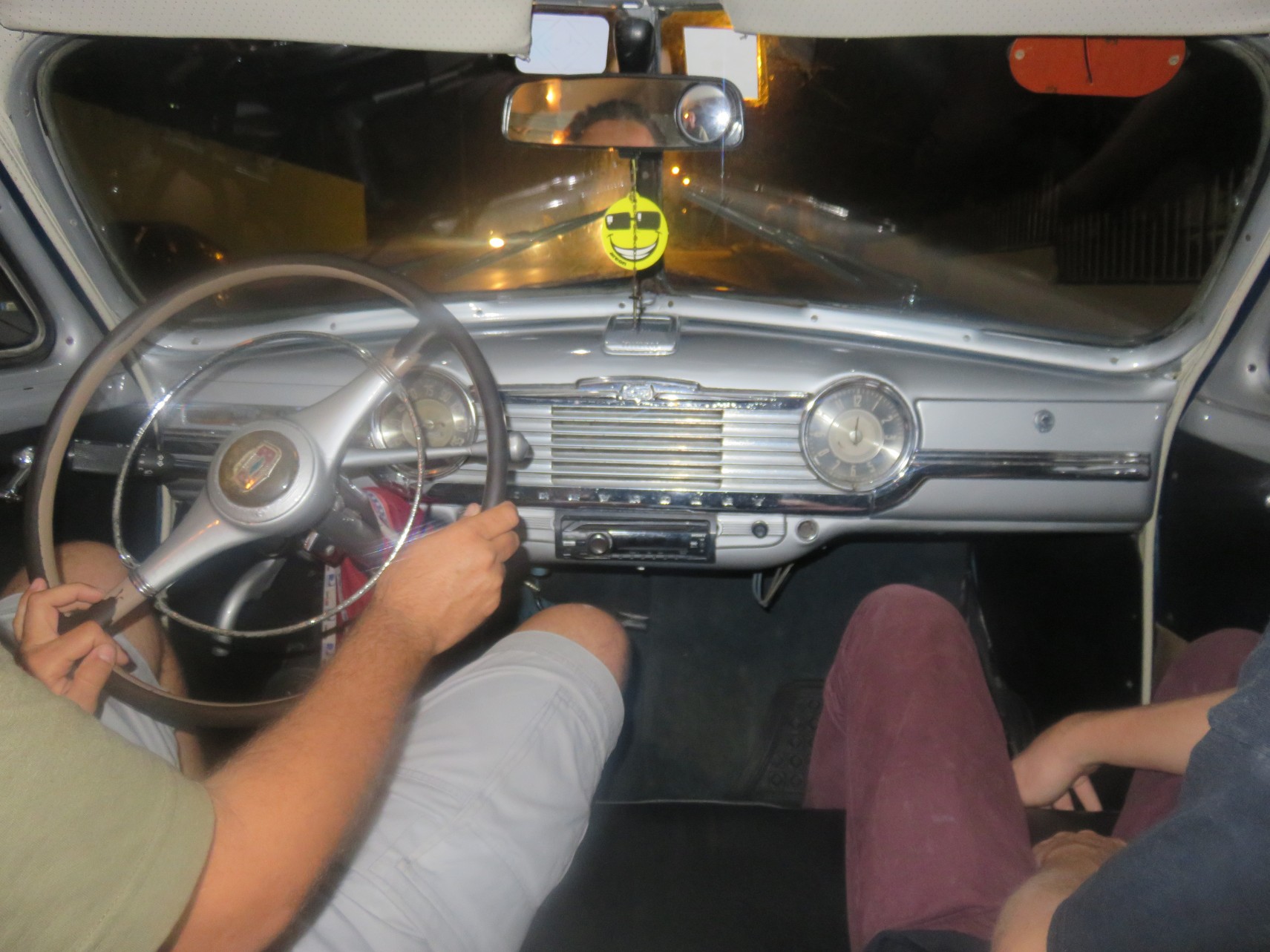 1937 Chevy.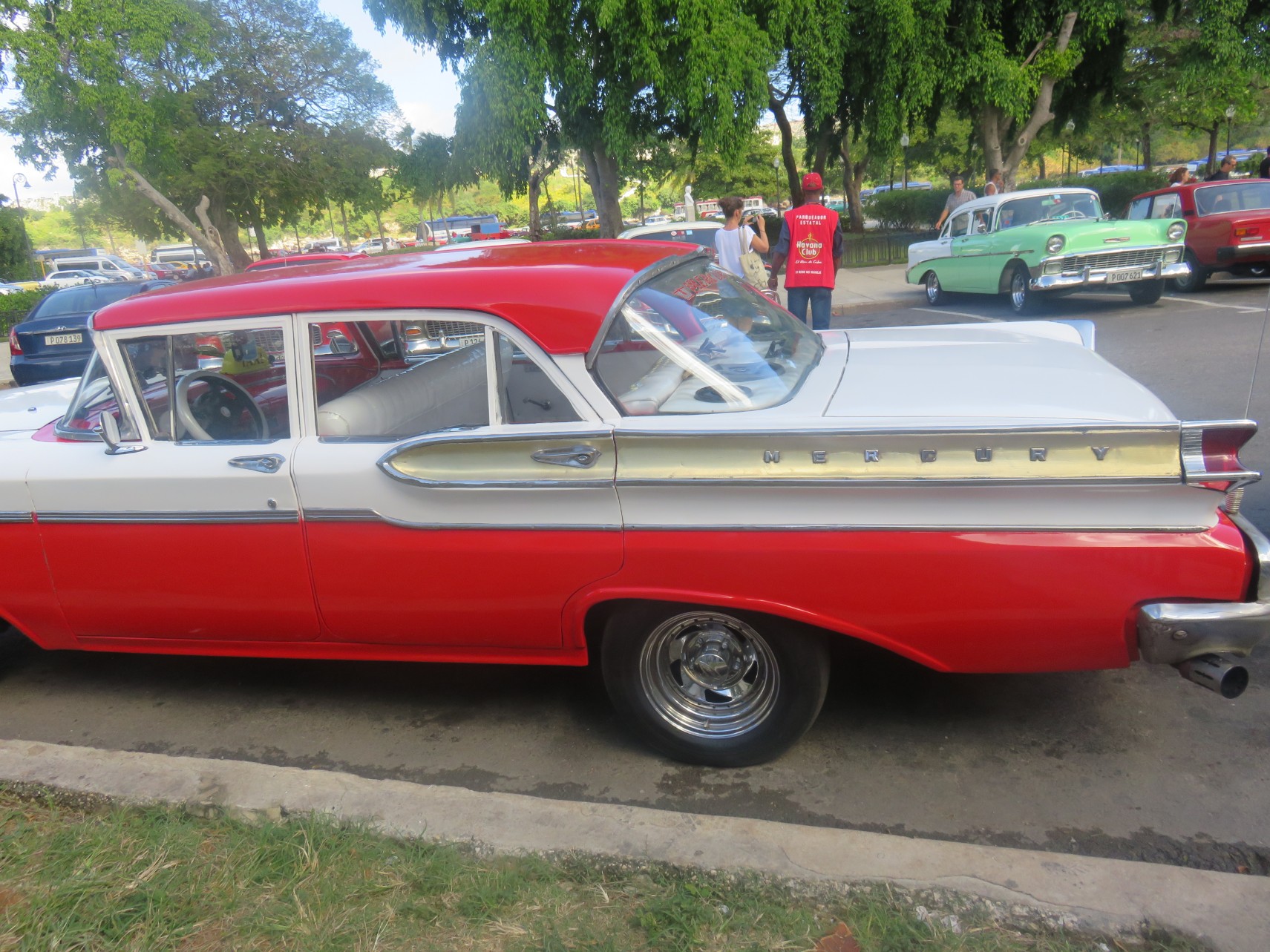 Near Downtown.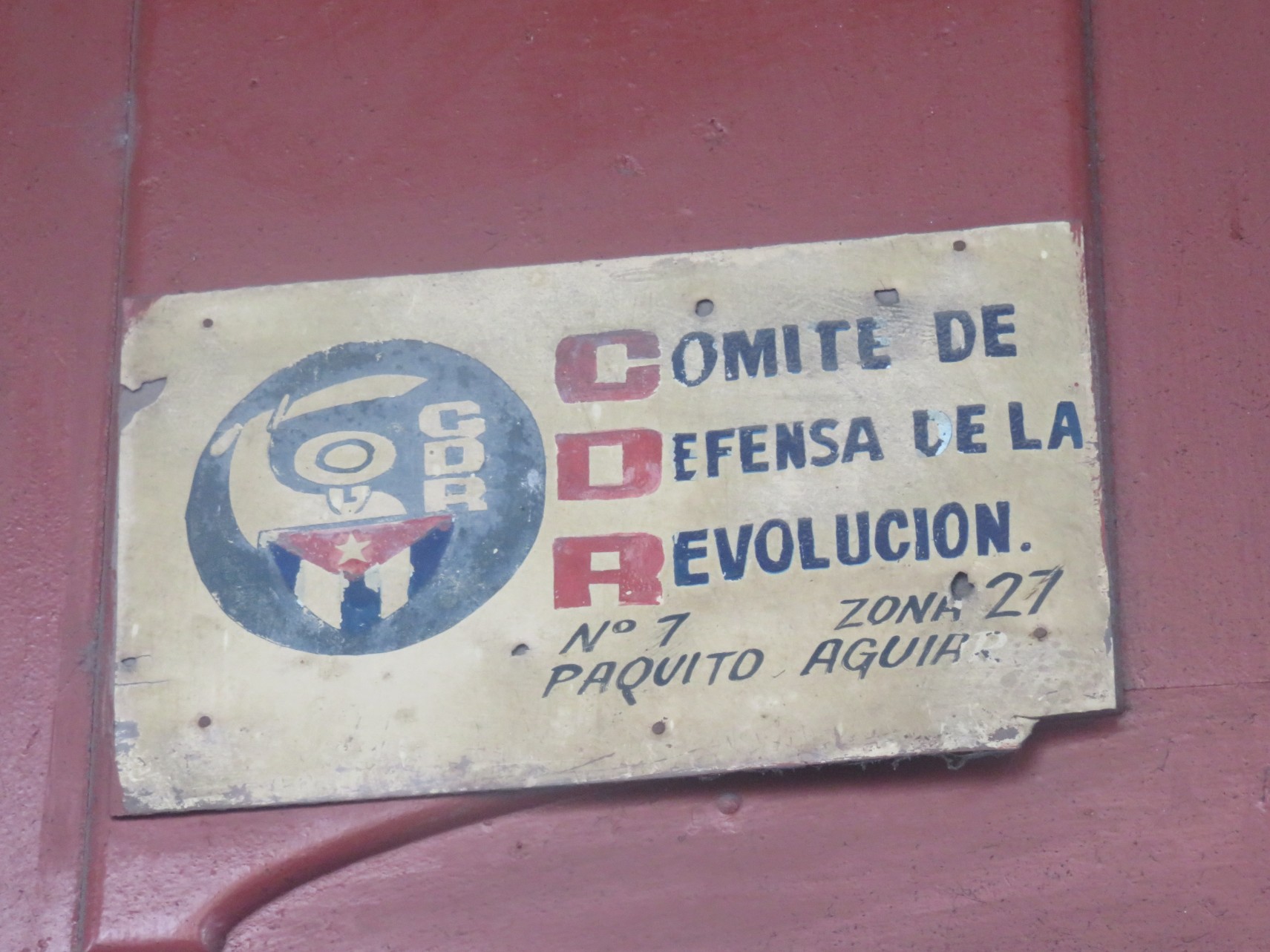 Local Block Committee.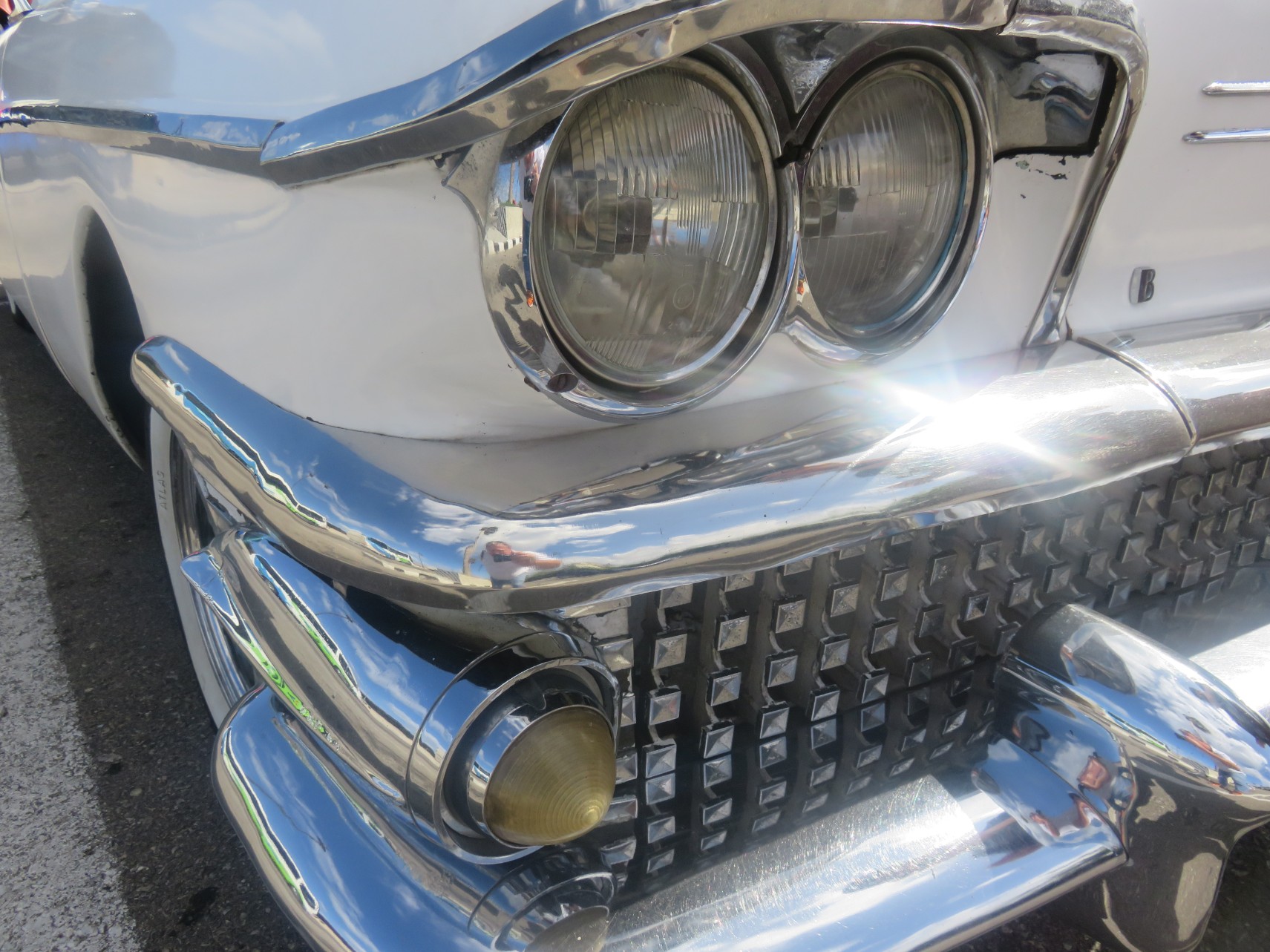 One of the newer American cars – the 1960 Ford Fairlane.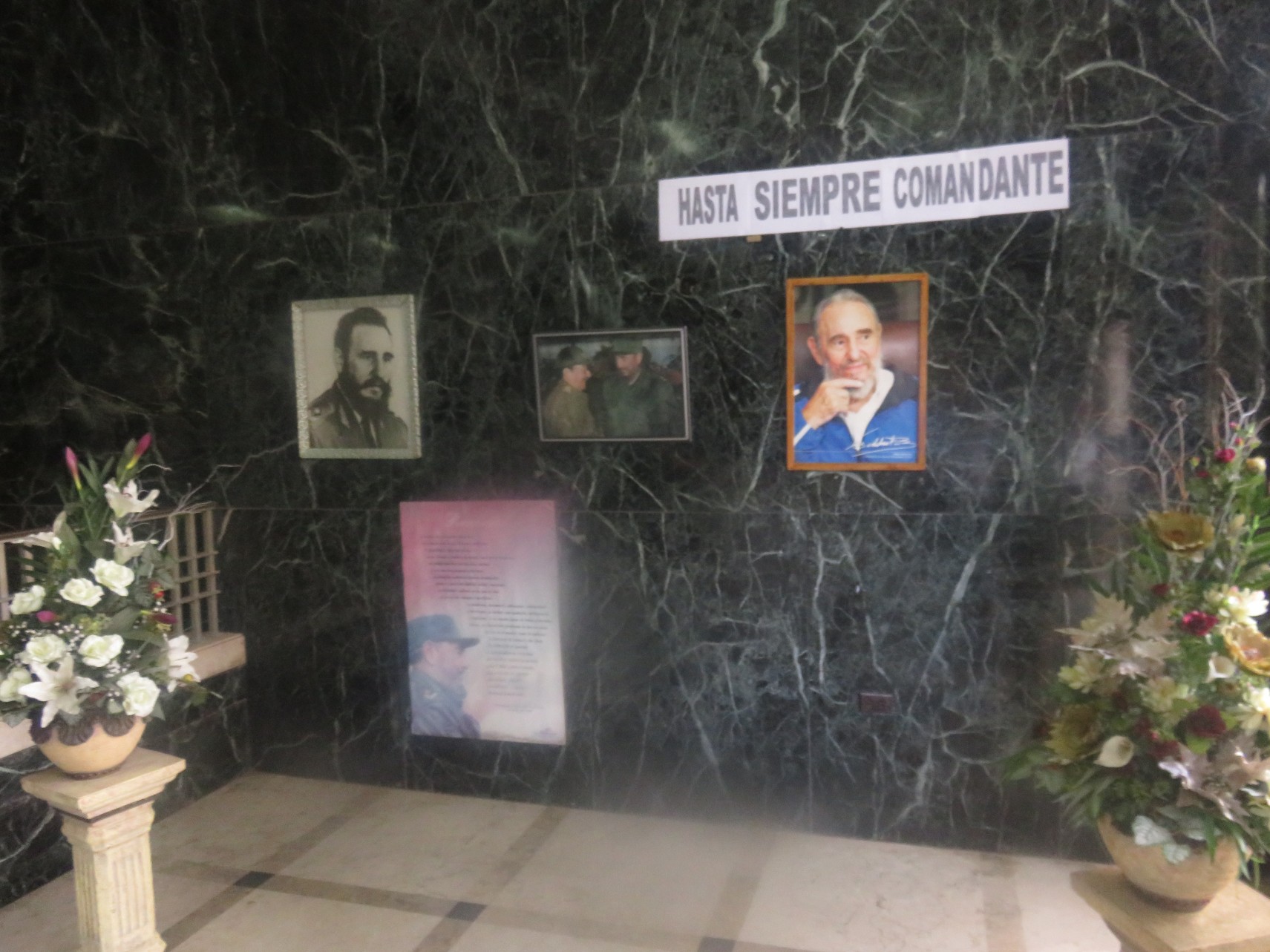 In memory of the recently departed leader.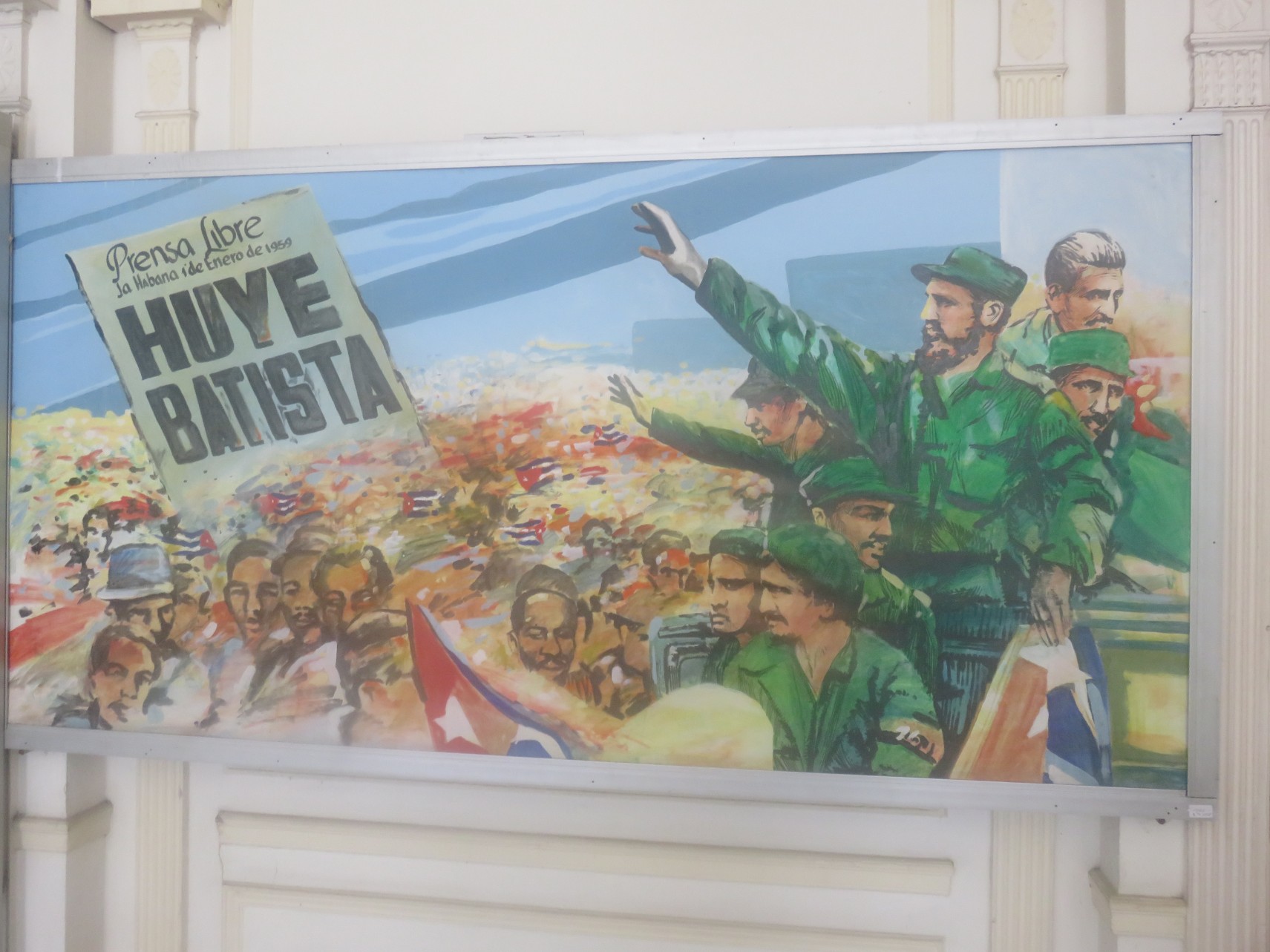 At The Museum of the Revolution.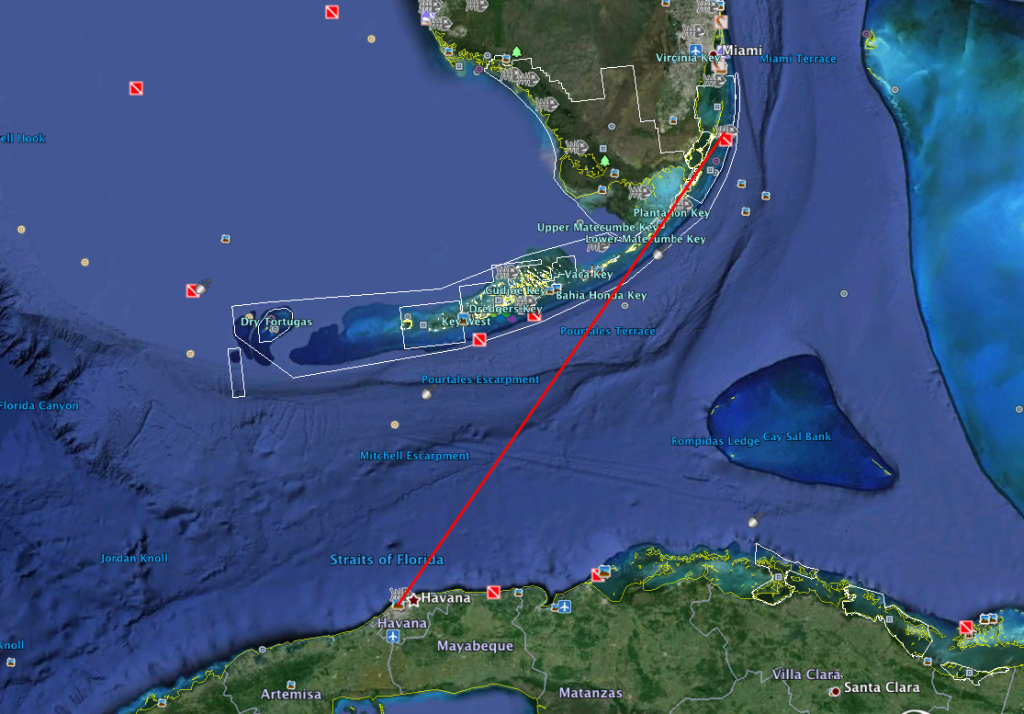 The flight from Miami to Havana is only 45 minutes, but it's a trip back in time. To 1959.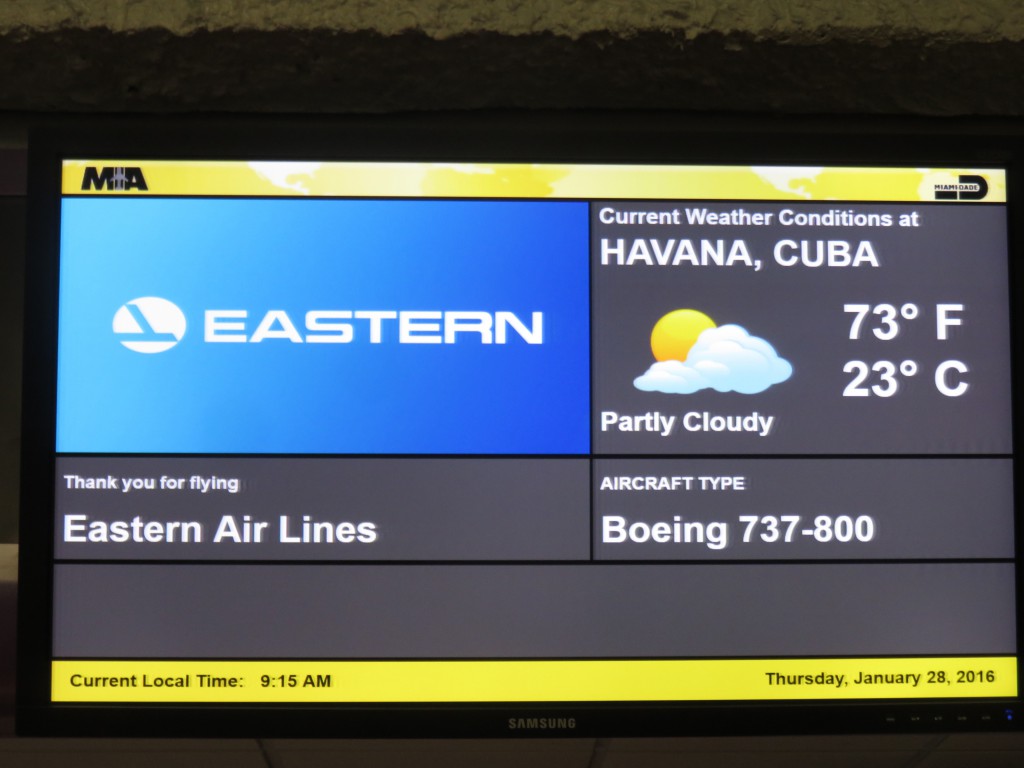 TotalAdventure flew on the newly relaunched Eastern Airlines – actually a charter by Havana Air. Real commercial fights will start later this year.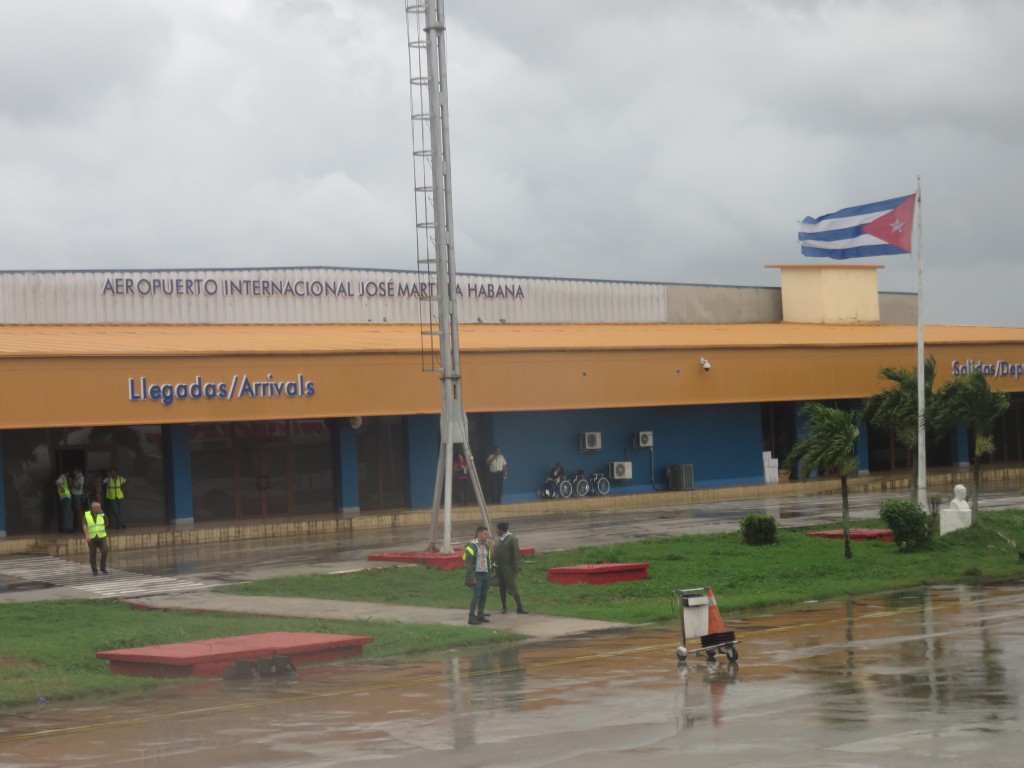 Arrival at  Aeropuerto José  Martí.
TotalAdventure was in Cuba in order to research how to set up eco-friendly and cultural trips to be led by local individuals. TotalAdventure operates just like AirBnb – with adventures instead of apartments. Our challenge is finding reputable guides offering unique experiences. One of the biggest difficulties is limited internet access – Wi-Fi is very expensive for the average person and it is generally not available in private homes.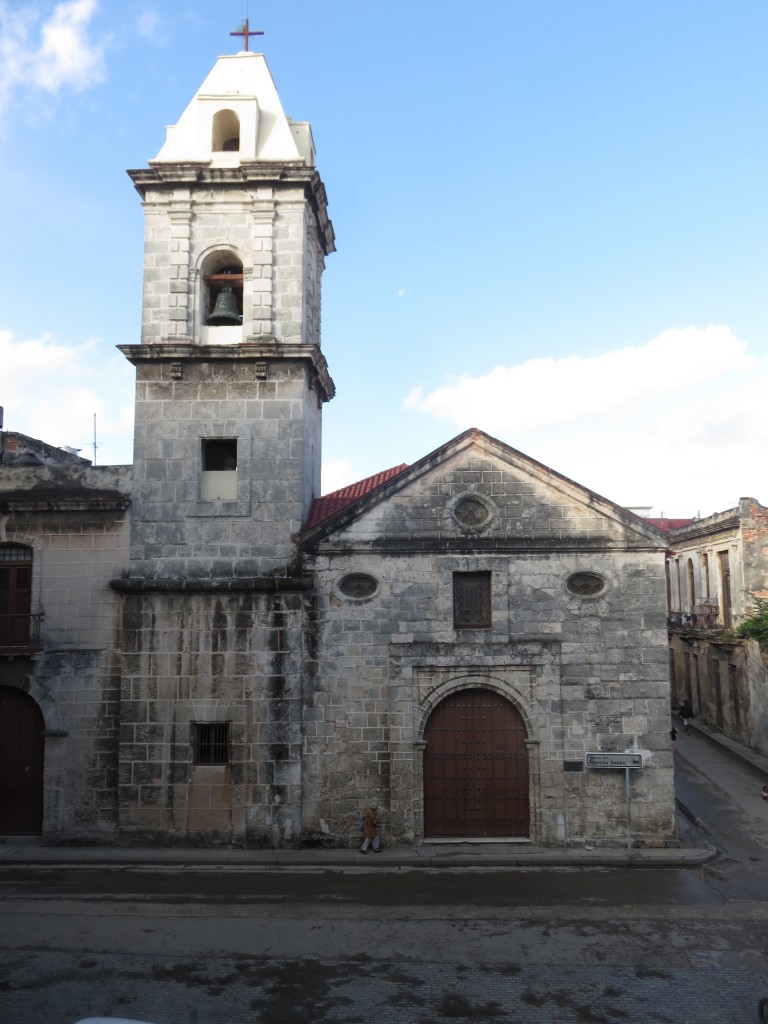 The view from TotalAdventure's $ 47 a night AirBnb apartment.
As the economy slowly transitions, Total Adventure does it's best to patronize and work with individuals and families. Instead of a hotel, a local apartment or house. And always a private car and driver – whether a city taxi ride, a long trip from Havana to Trinidad and back , or a day tour in the Trinidad region.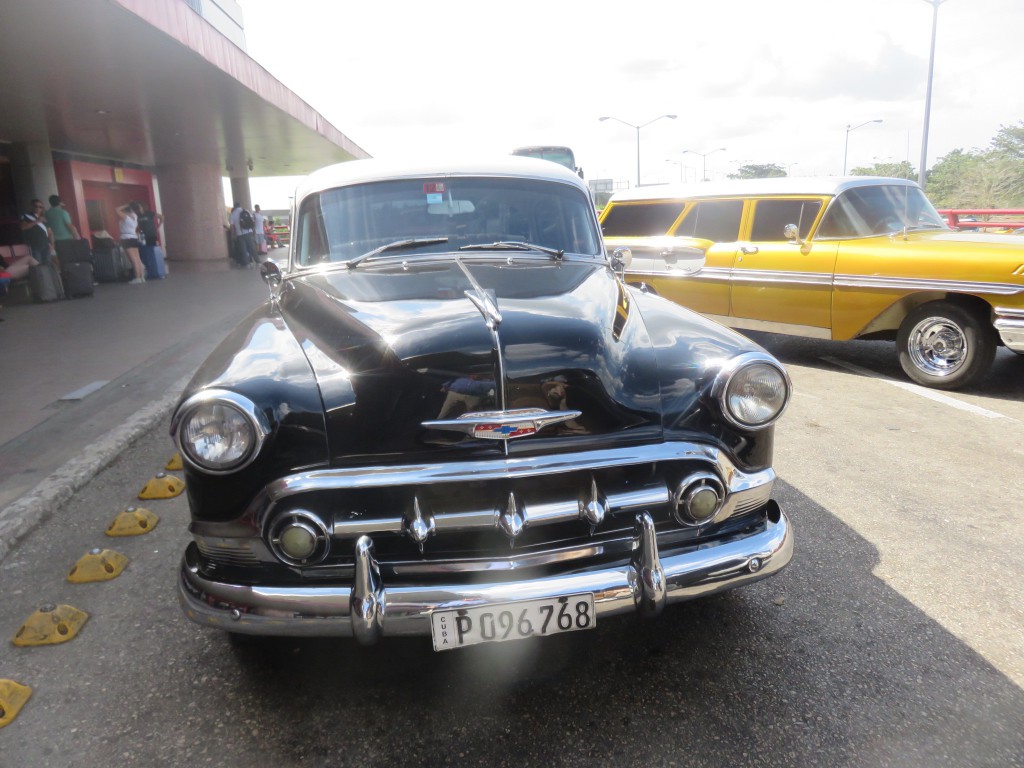 Taxi from the airport to apartment – 1953 Chevy !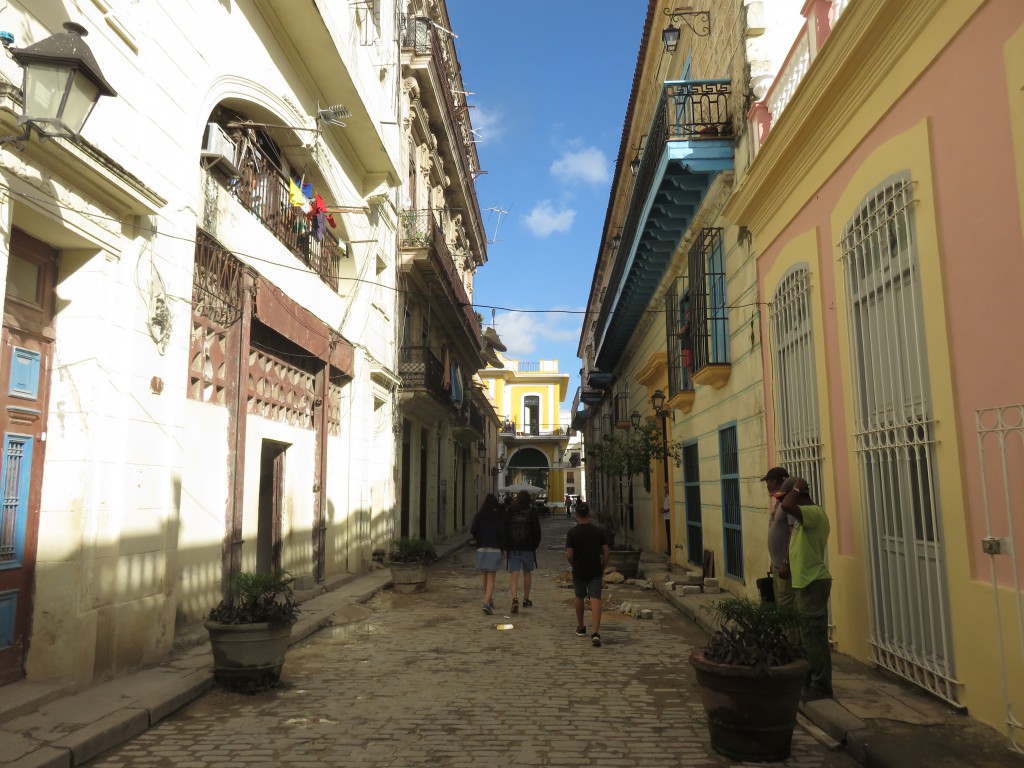 The neighborhood in Habana Vieja.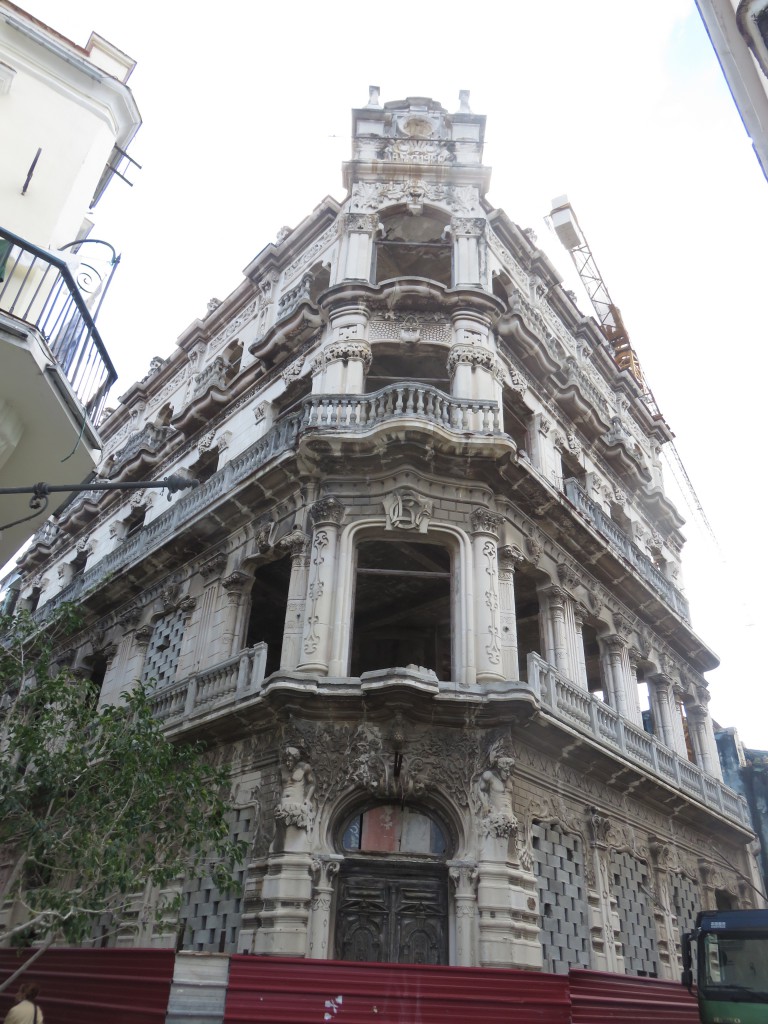 Cuba is the world's largest renovation project !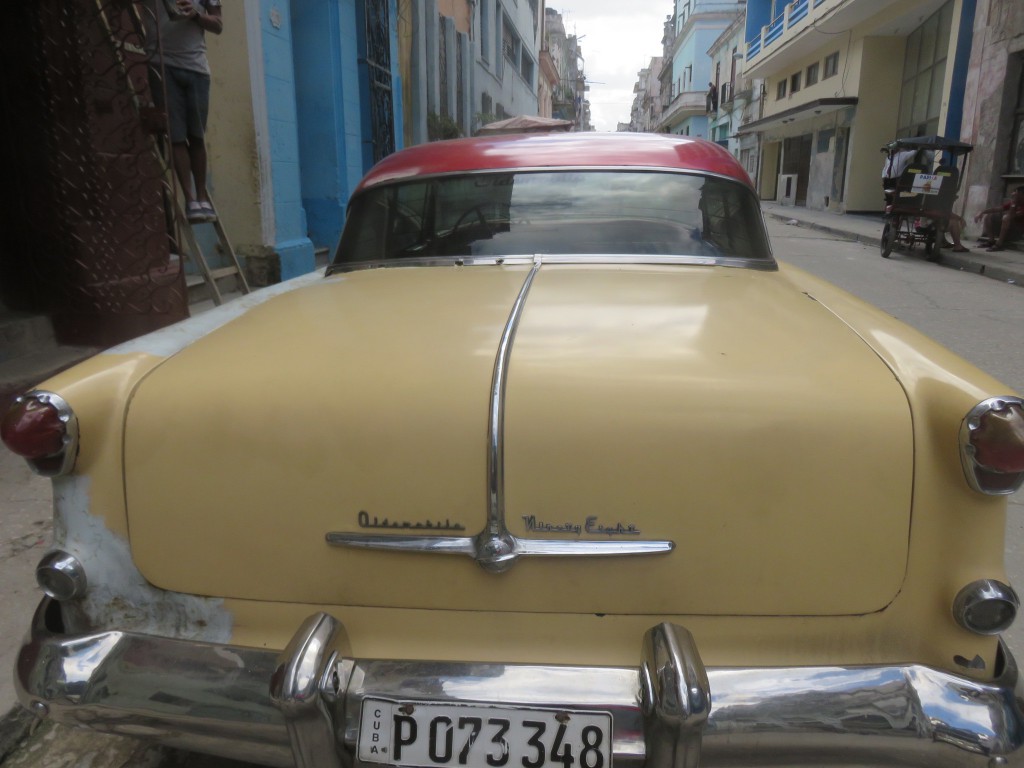 All the Cuba posts were uploaded on the sameday, after return to Miami, due to limited access in Cuba. The final post is "Cuba Road Trip 2016"  – a real life video !
For current adventures in Cuba CLICK HERE.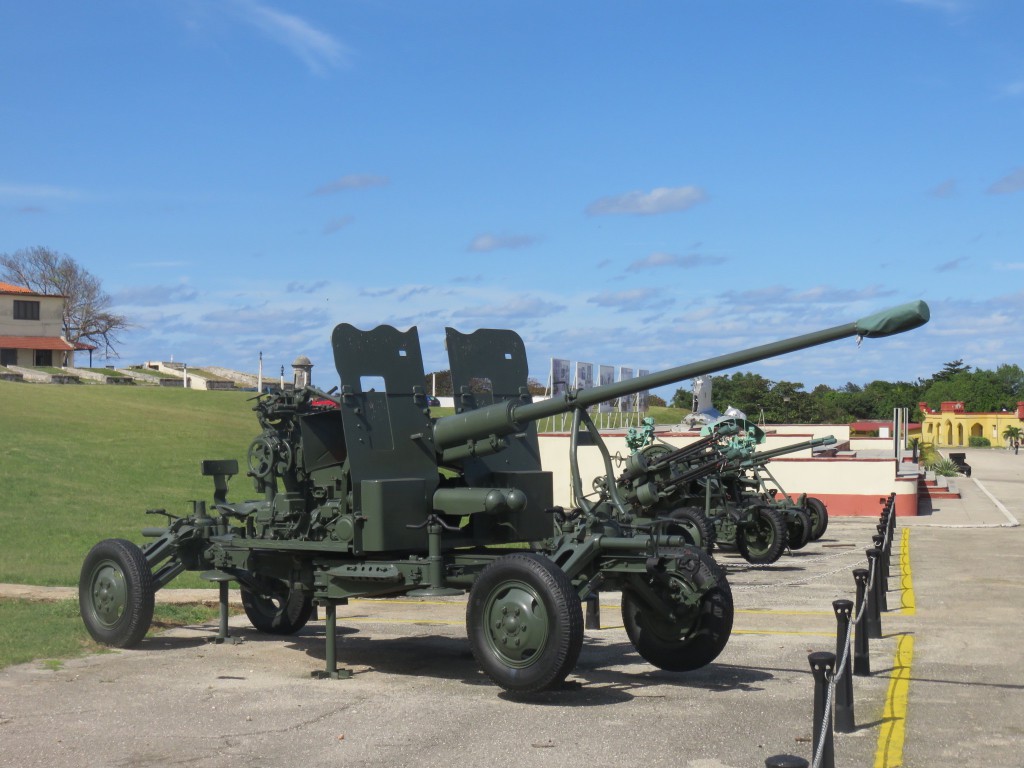 Military display near El Morro.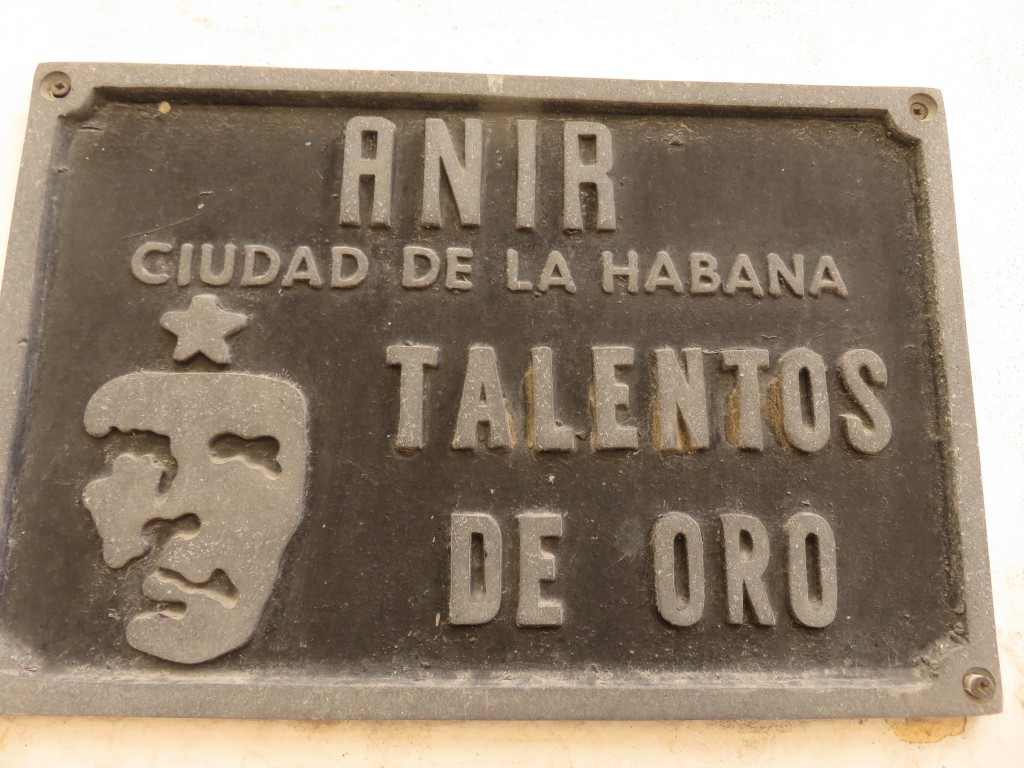 Che is everywhere.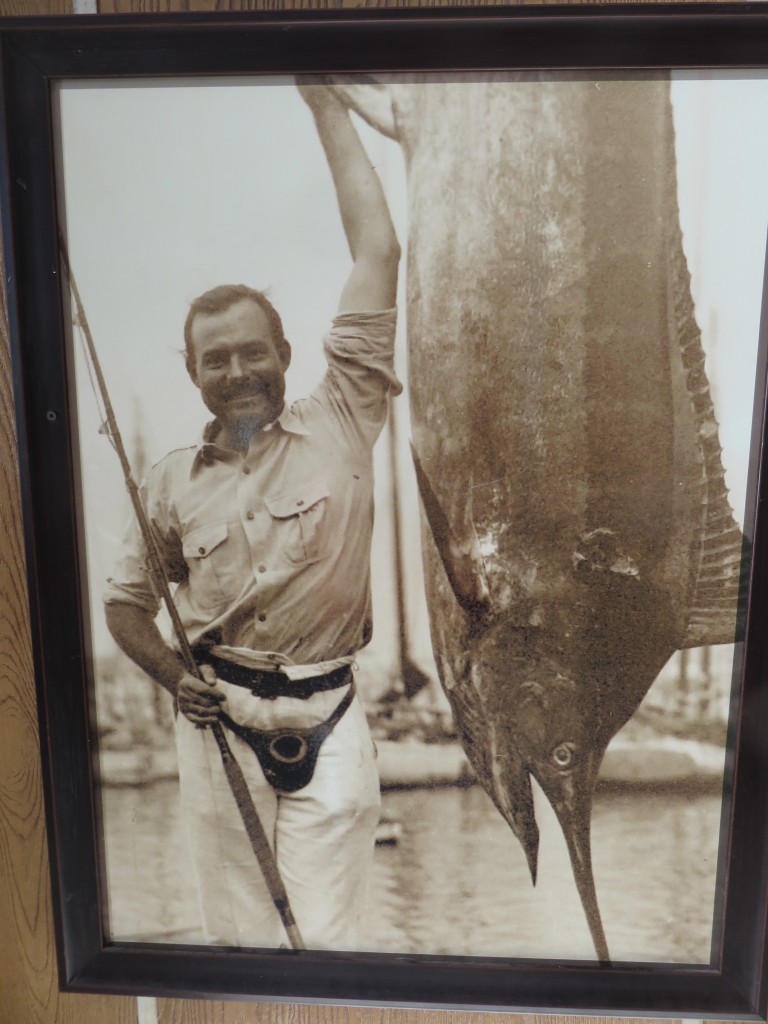 Hemingway is everywhere.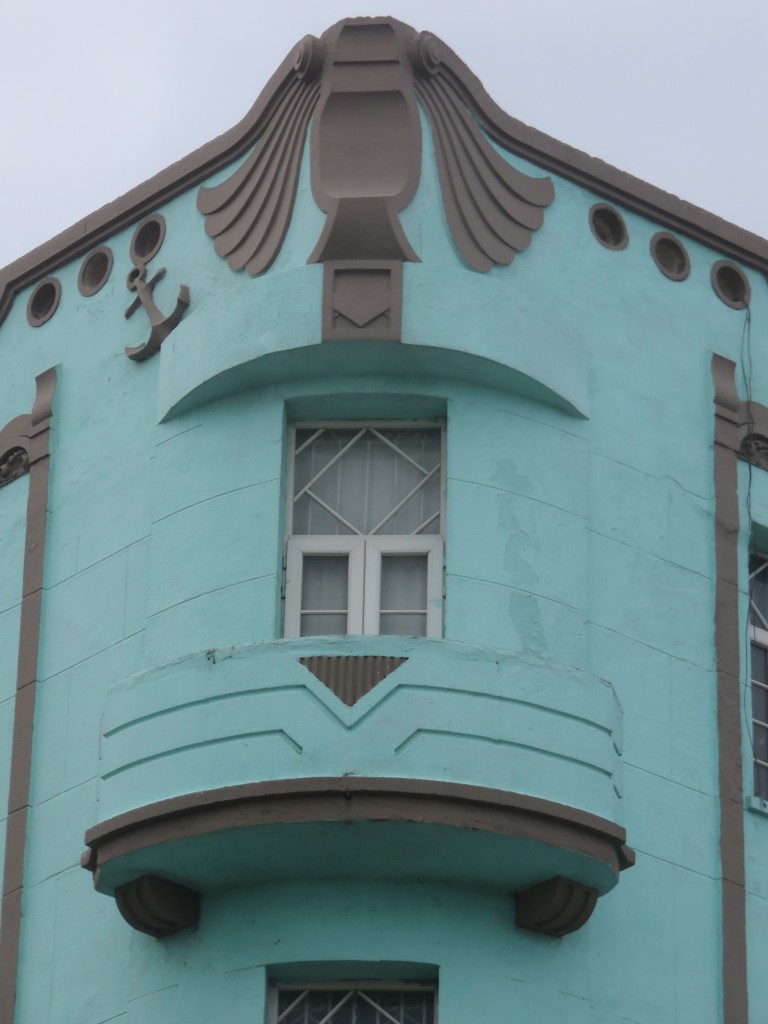 Like Miami beach – Art Deco.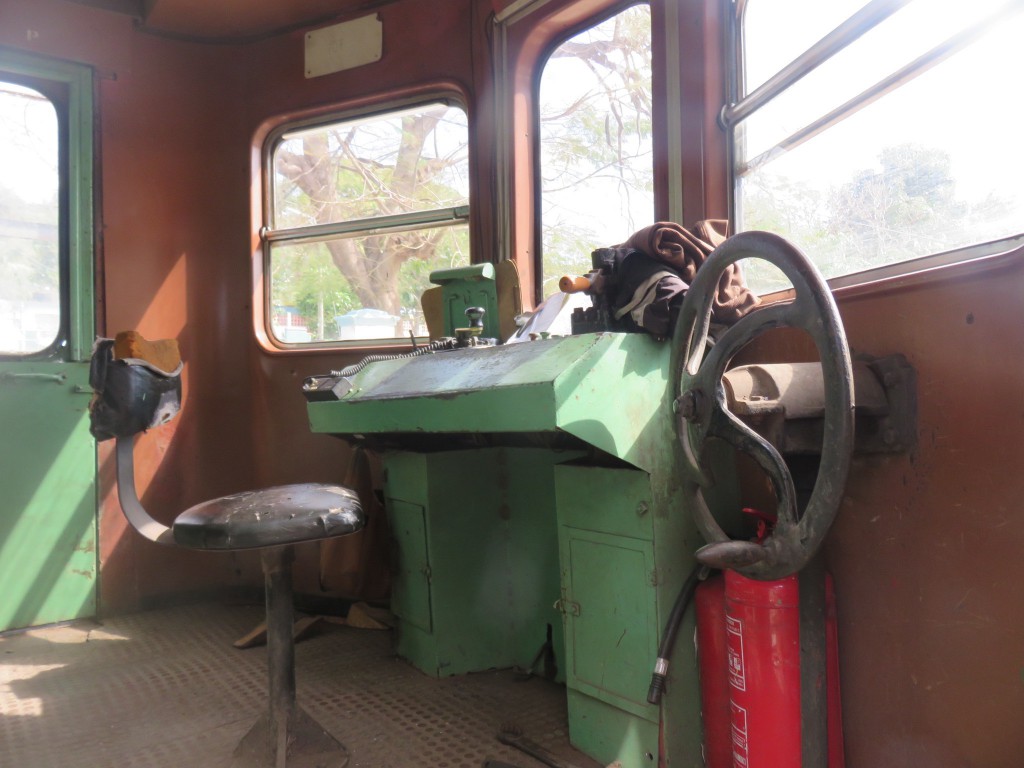 Controls for the Hershey Train.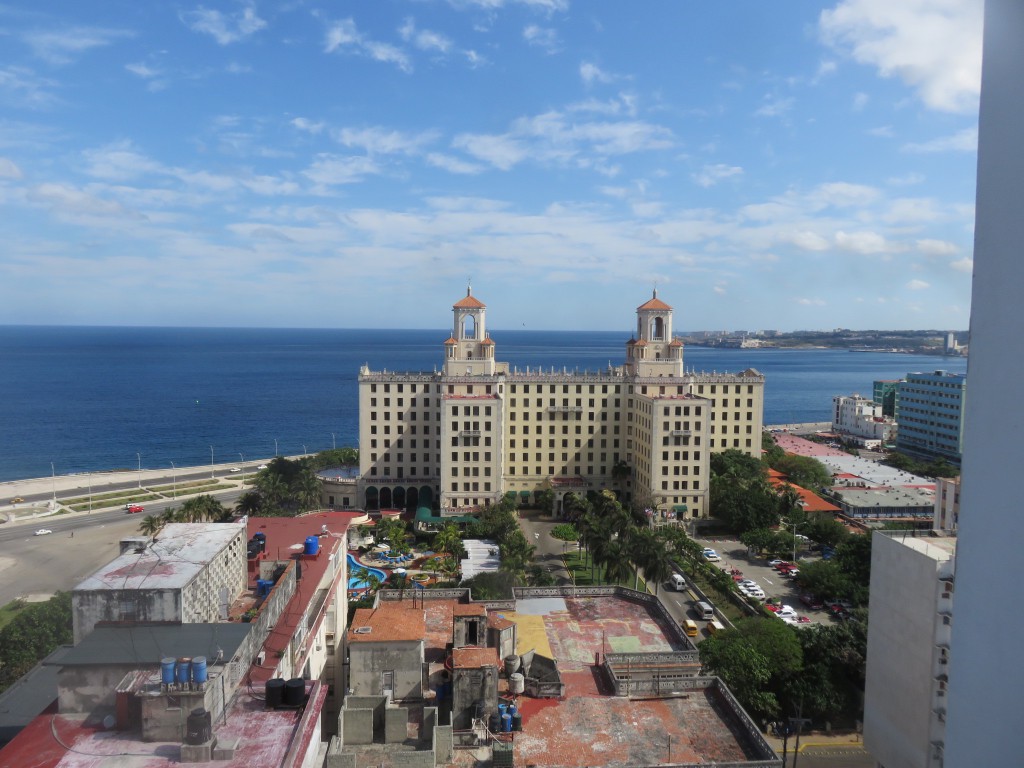 Hotel Nacional de Cuba. There is a twin building in Palm Beach – the Biltmore.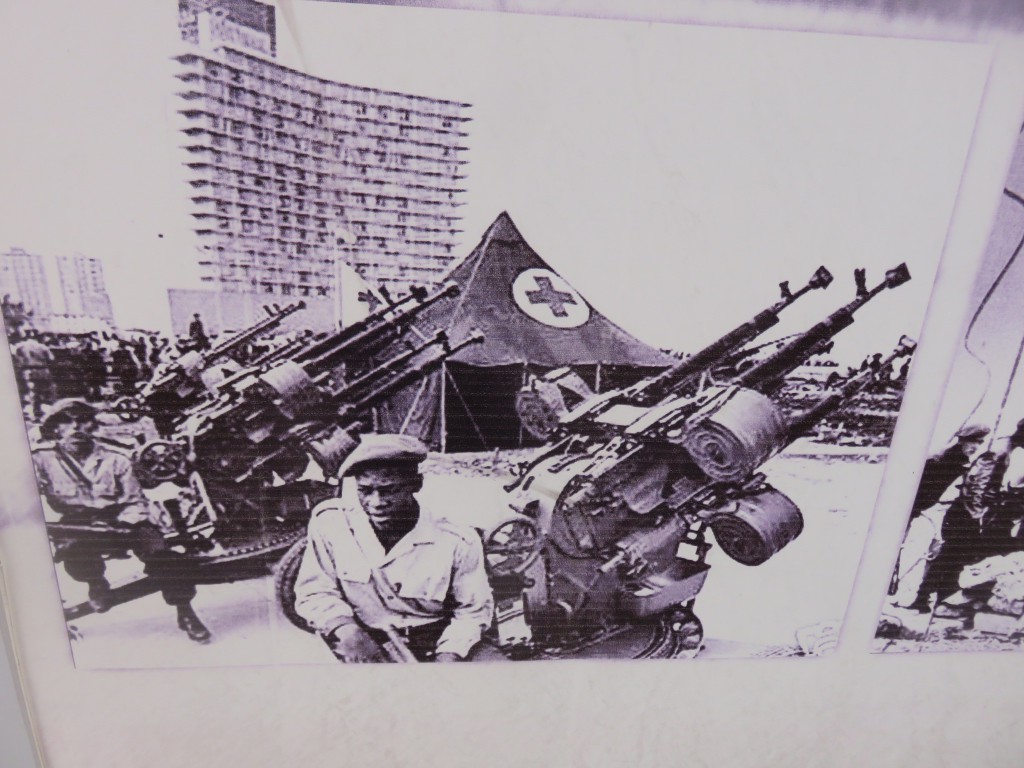 1962.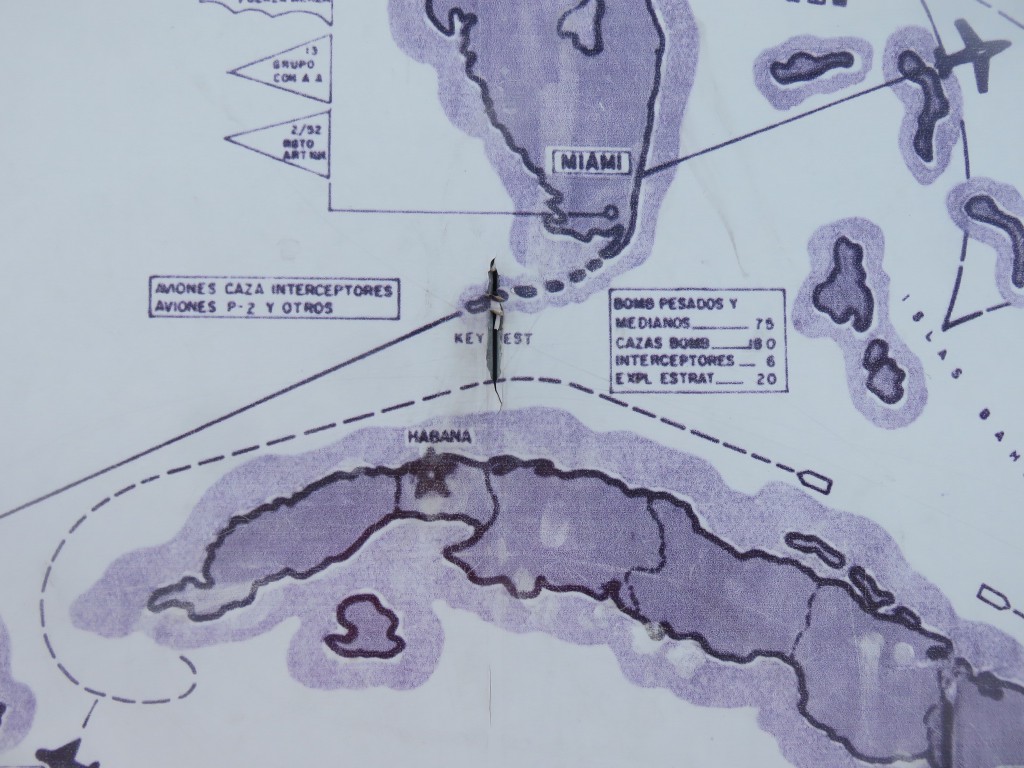 1962.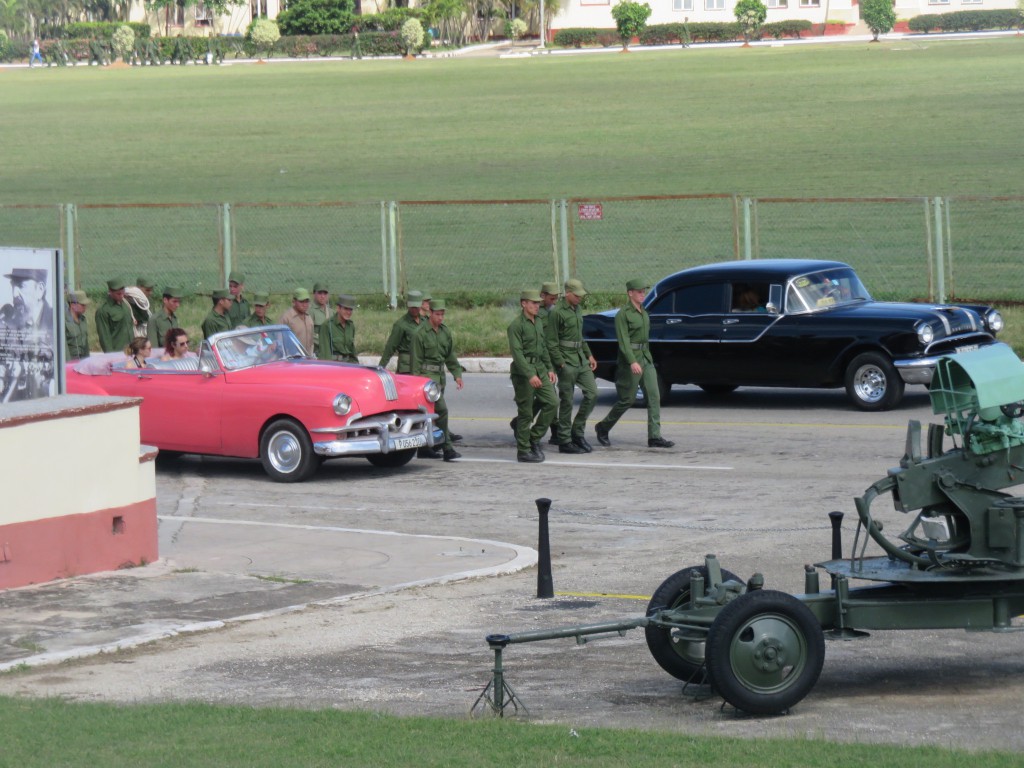 Saturday Morning March.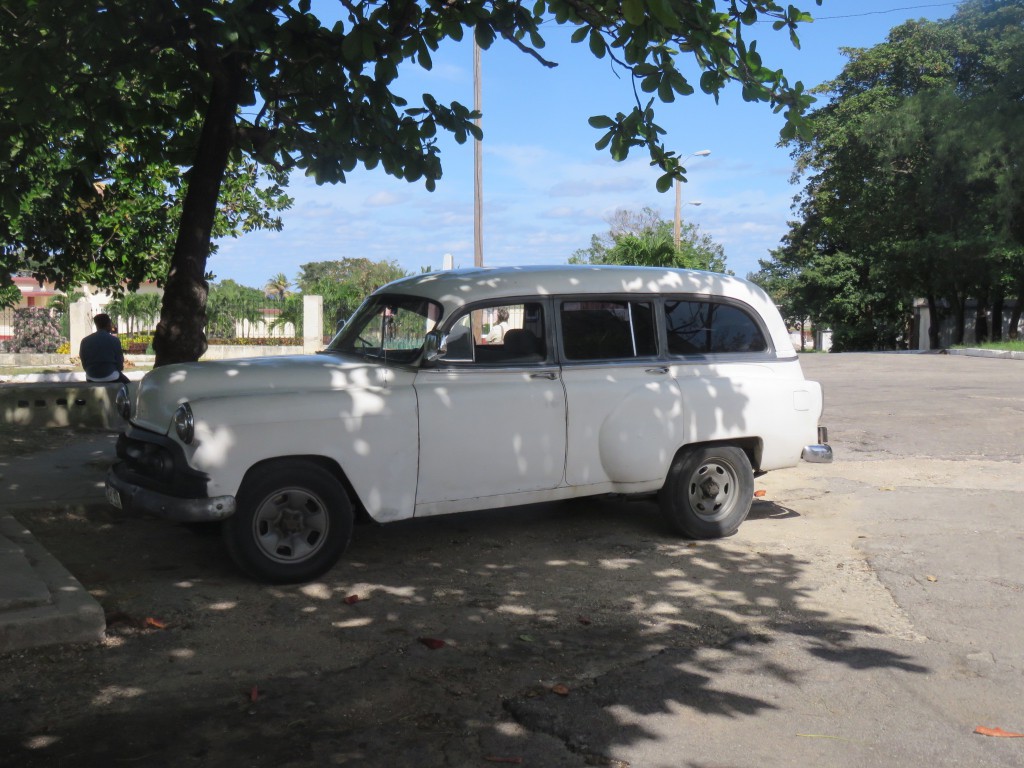 Time standing still.
Nightlife – at an old Hemingway favorite.
For current adventures in Cuba CLICK HERE.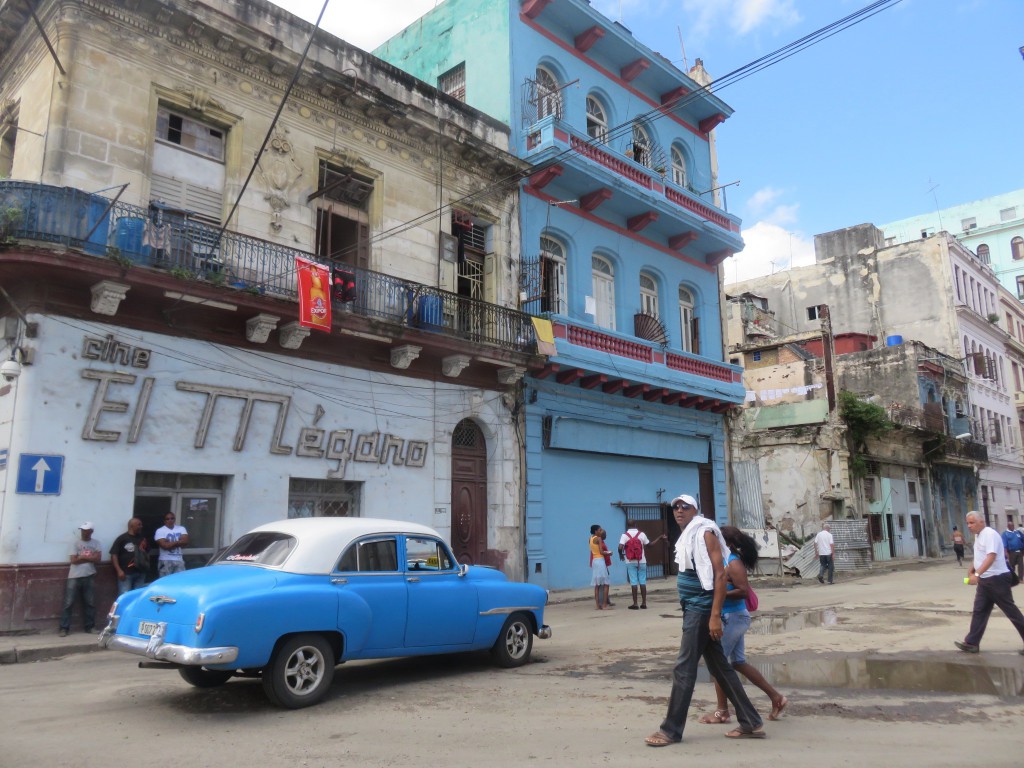 Havana is best explored on foot on riding in a 1950s American car.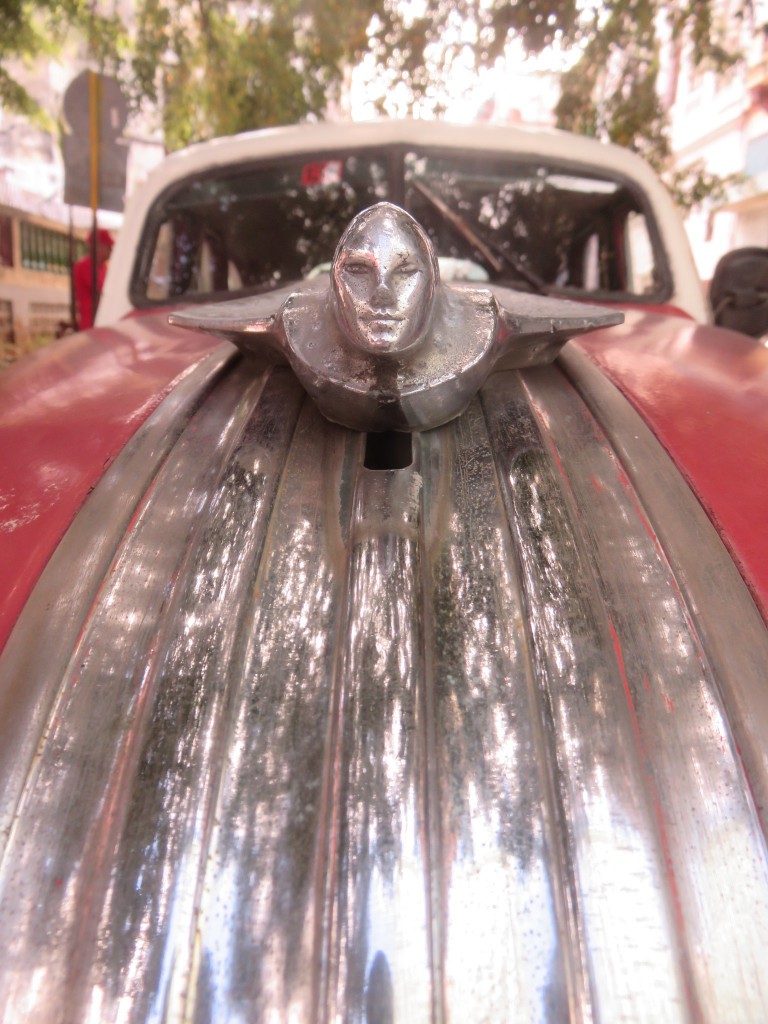 Rolling works of art.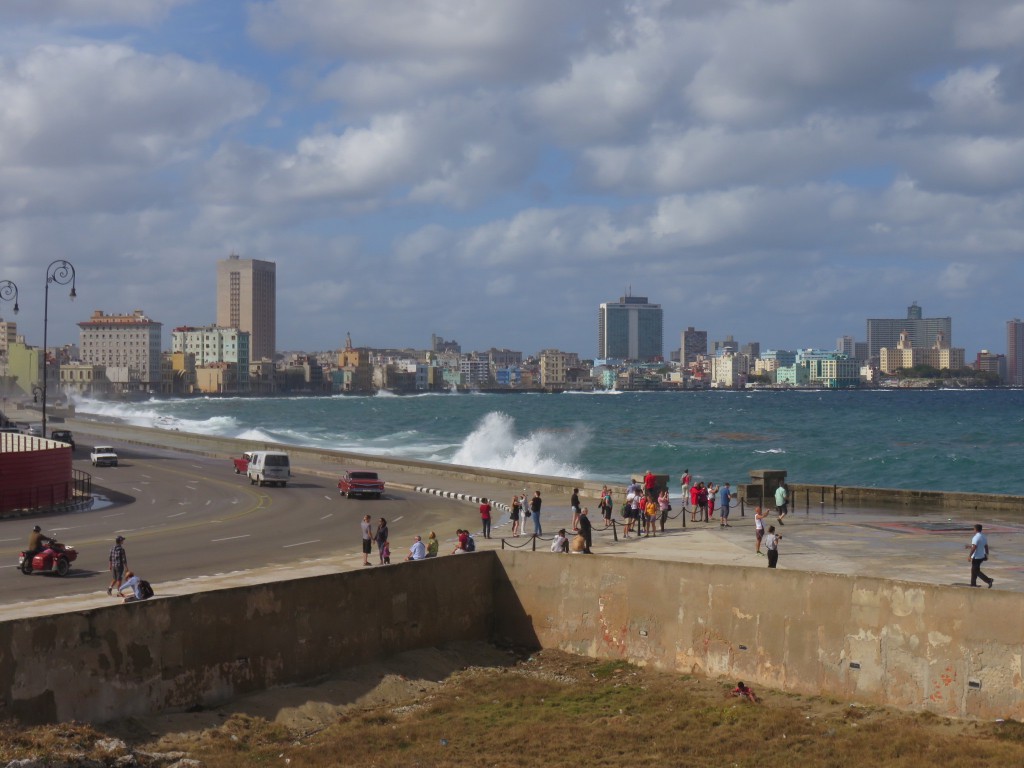 Waves slamming the Malecón on a winter's day. On January 29th, the temperature ranged from 57 to 68. ( 14 to 20 C)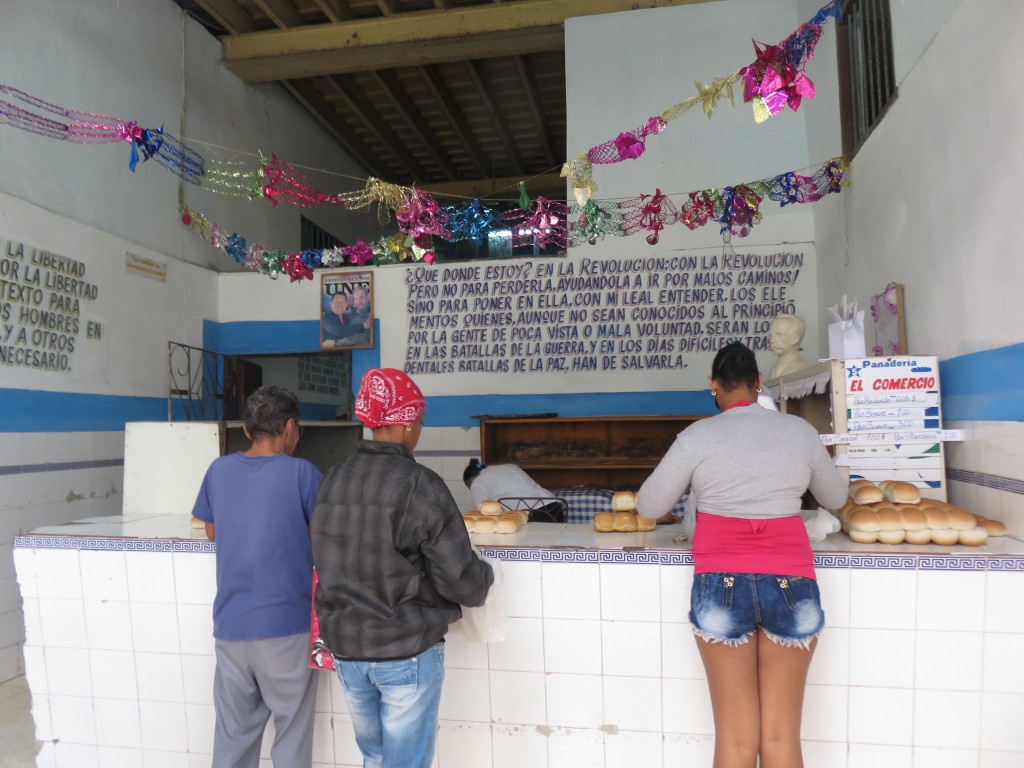 Rationed Food Store. All citizens are issued ration cards to buy a small amount of basic staples every month. Prices are low and subsidized. A limit of five eggs per person per month. Anything beyond that must be purchased in convertible CUC currency  at market price.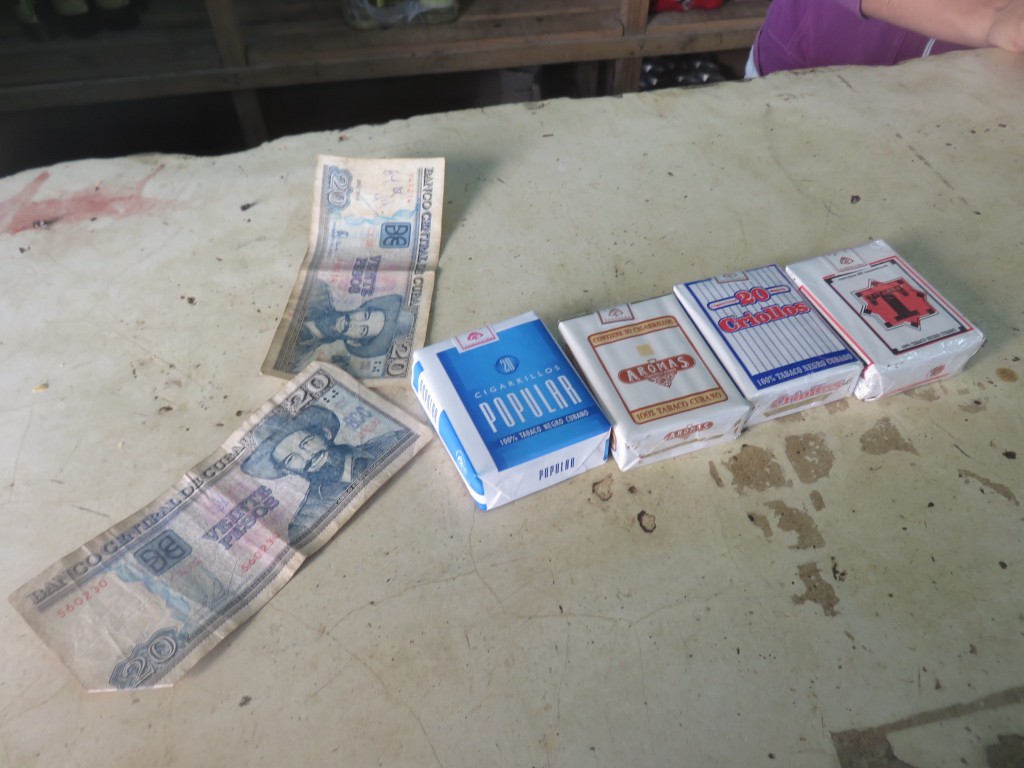 Cigarettes are about 20 cents a pack.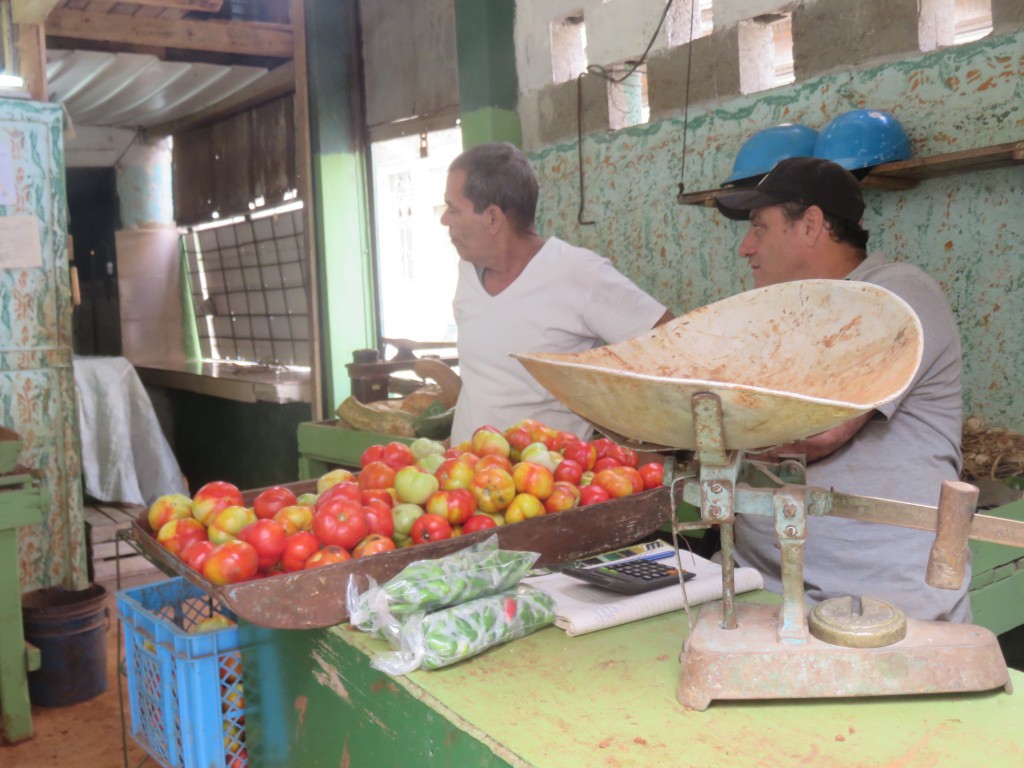 Vegetable shop.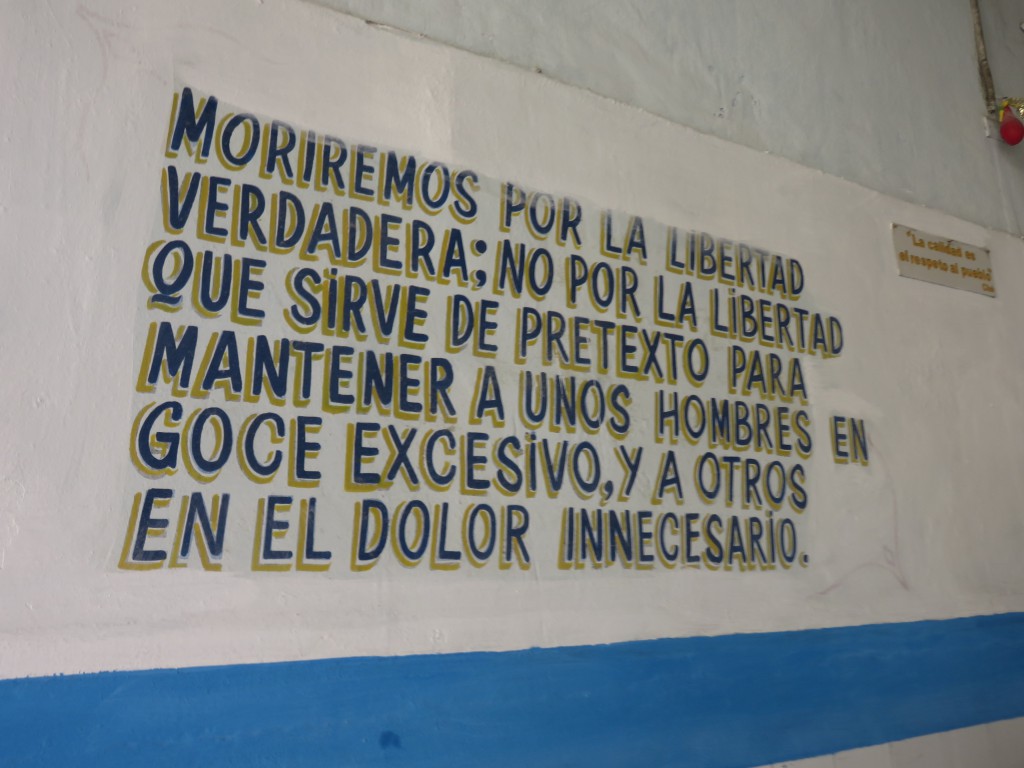 Socialist inspiration in the shops.
Free fuel from Venezuela.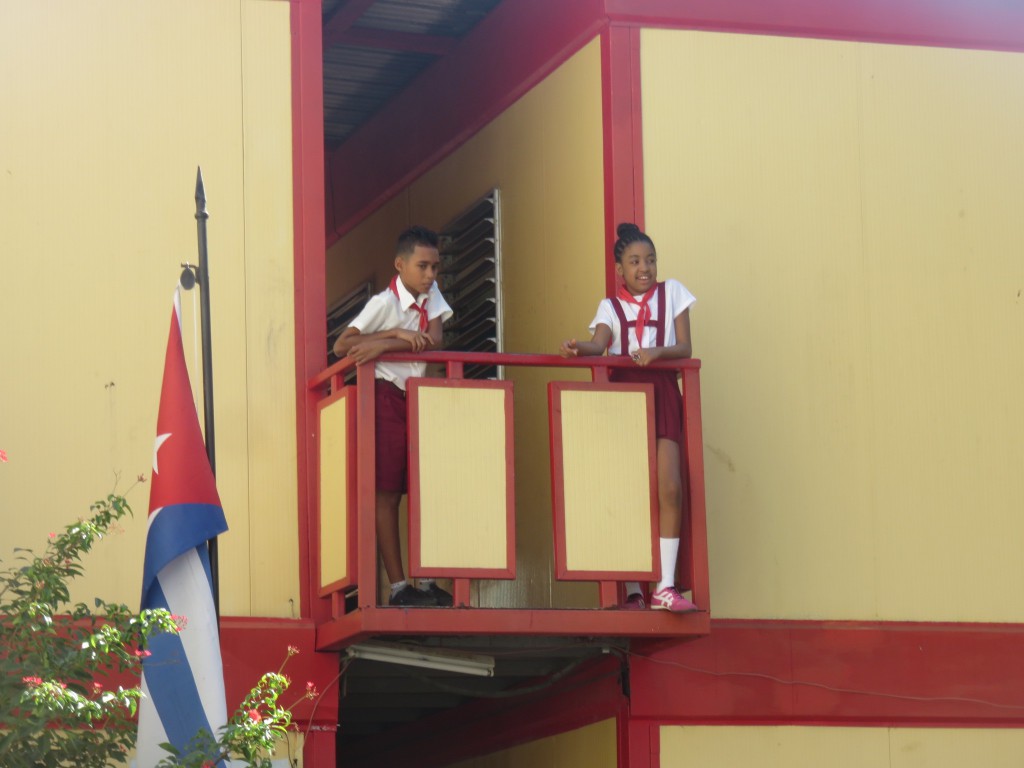 Ready to start the day learning the principles of Marx and Lenin, and of course, Fidel.
For current adventures in Cuba CLICK HERE.
After Cienfuegos the car returned me to Havana for the final two nights at the apartment in Ciudad Vieja.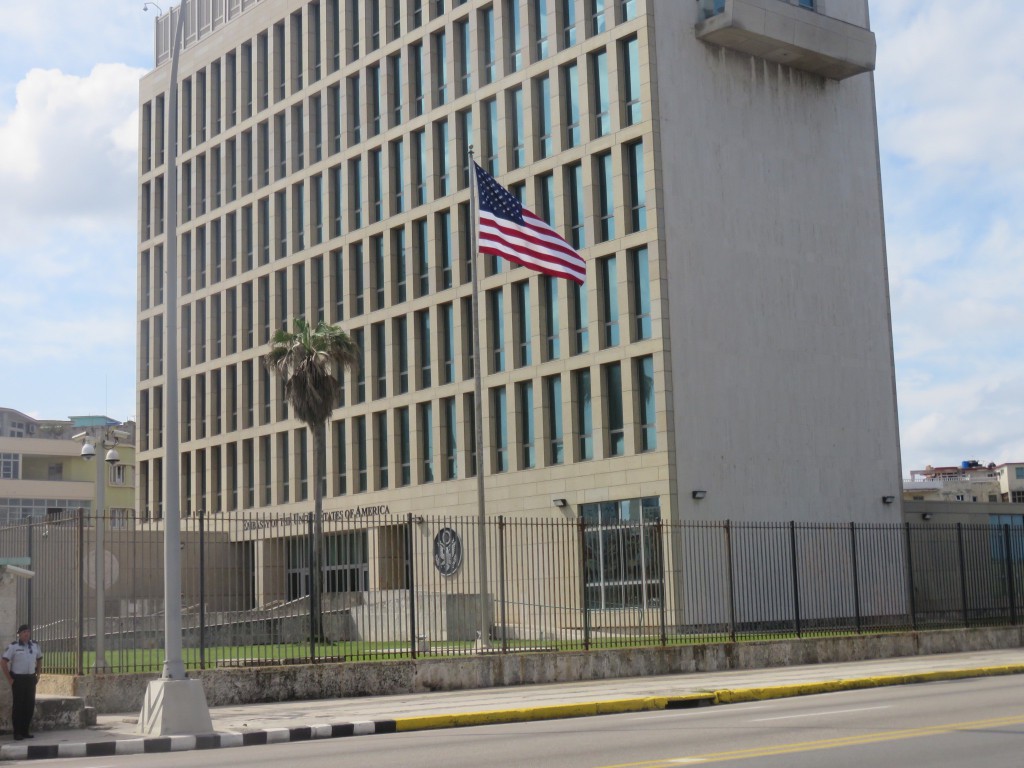 TotalAdventure spent the final day exploring eastern Havana from the Malecon to Miramar – the diplomatic district. Above , is the newly recommissioned United States Embassy.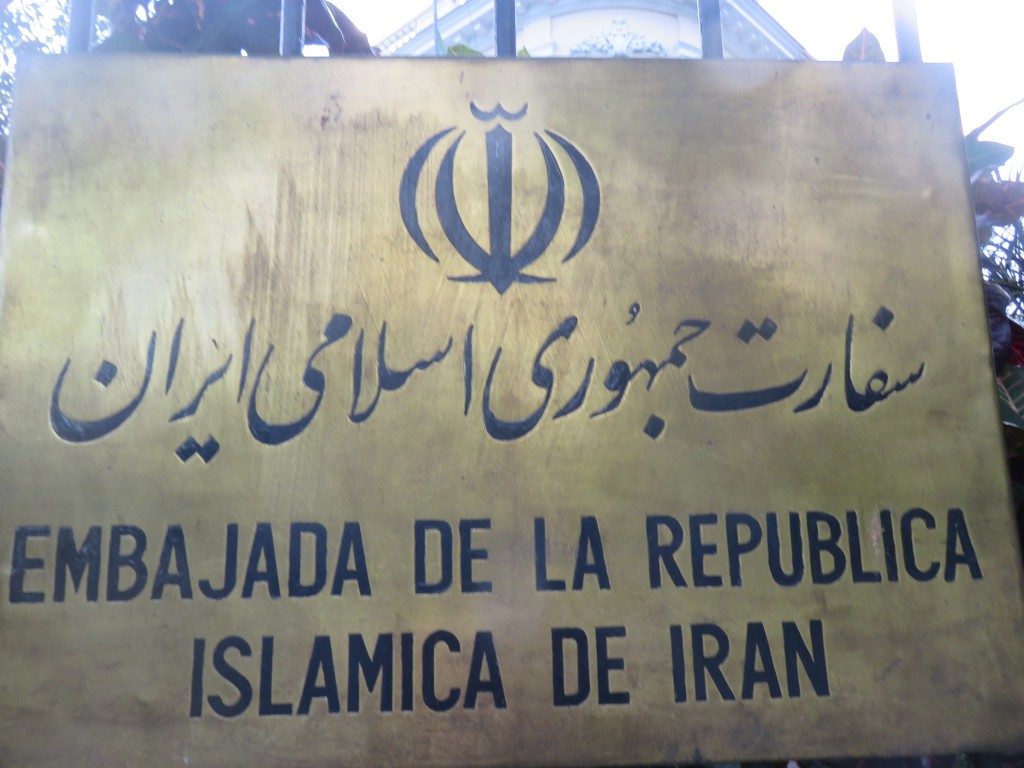 On Avenida 5, the Iranian Embassy.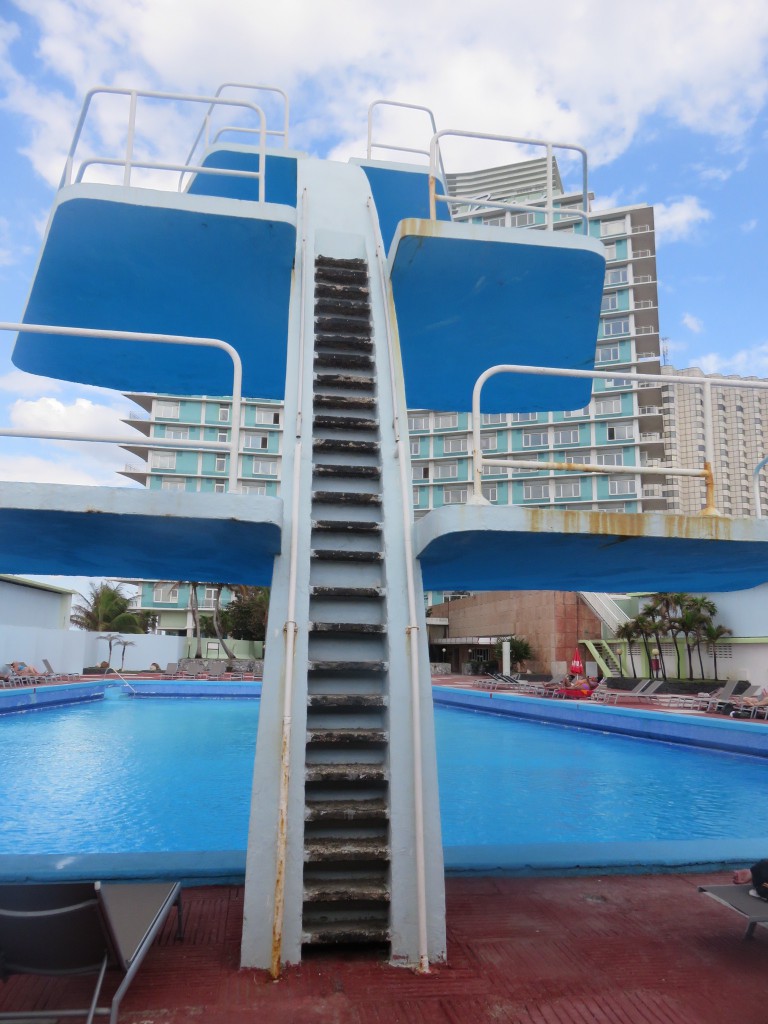 The very retro Habana Riviera, untouched since the 1950's. Scenes from the Russian propaganda movie Soy Cuba  were filmed here.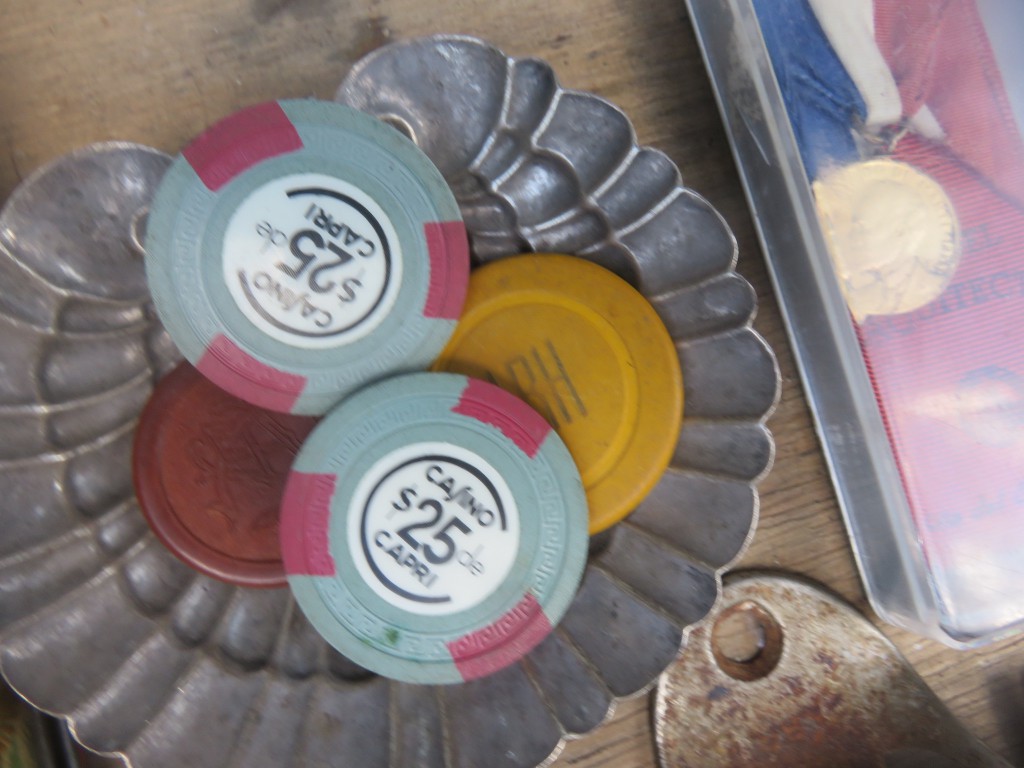 Closed since New Year's Eve 1959. Not much chance to redeem.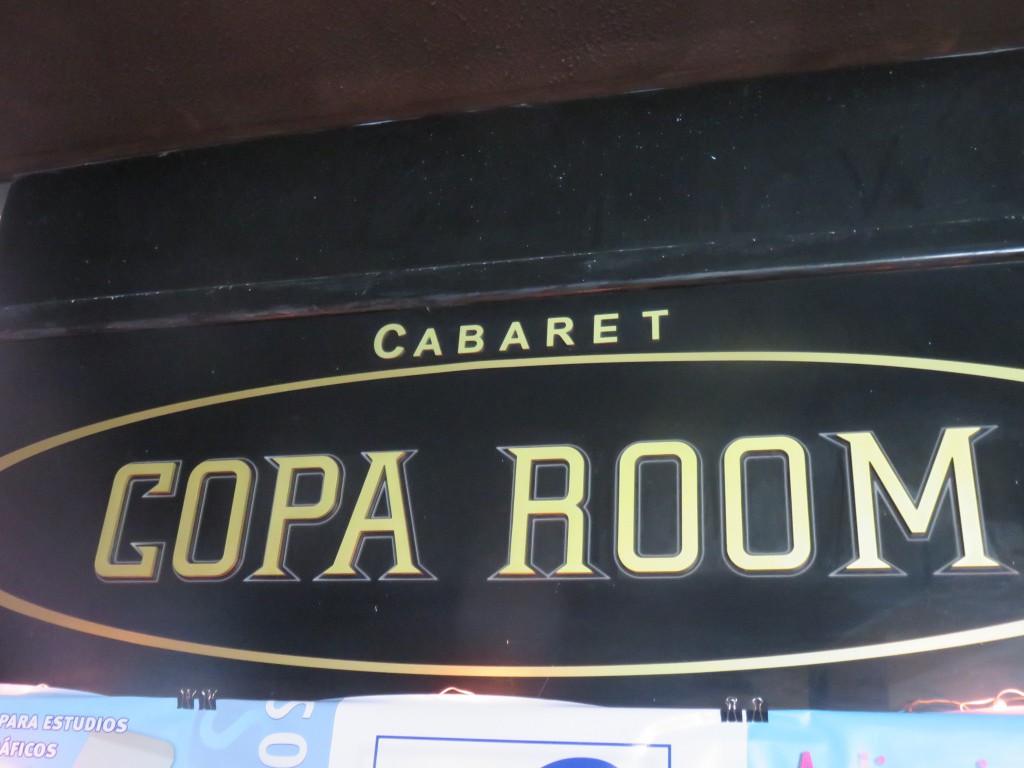 Inside – the Copa Room – your Grandparents may have danced here.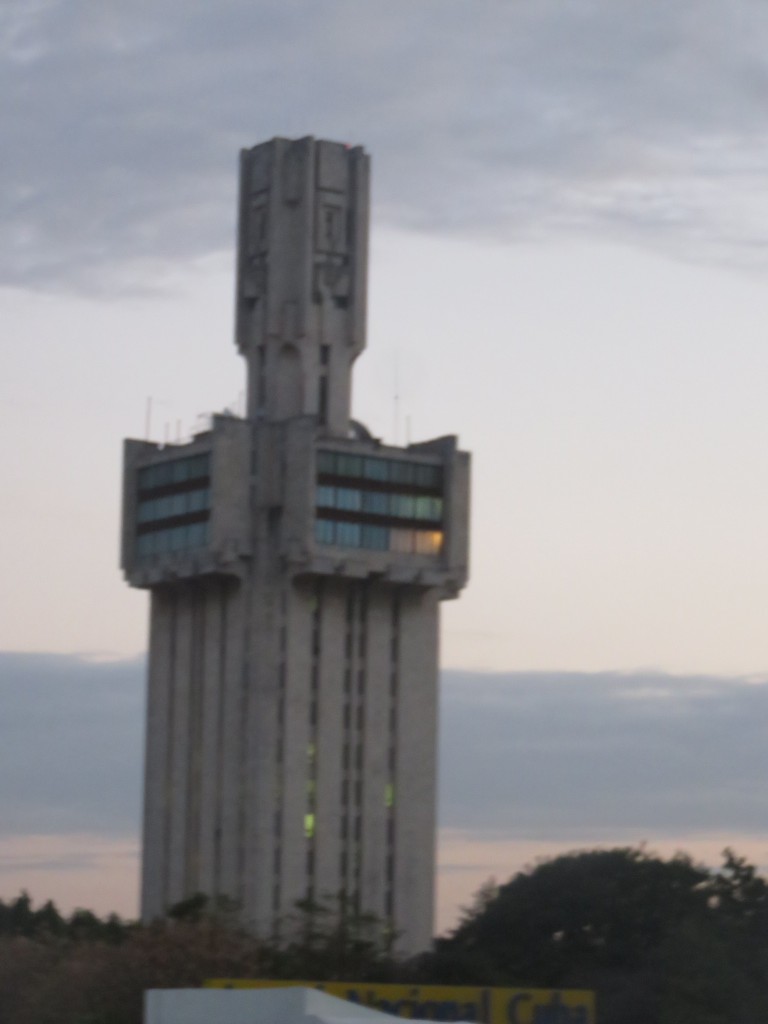 The all-seeing Soviet Embassy. The Russian Embassy occupies a huge plot of oceanfront land.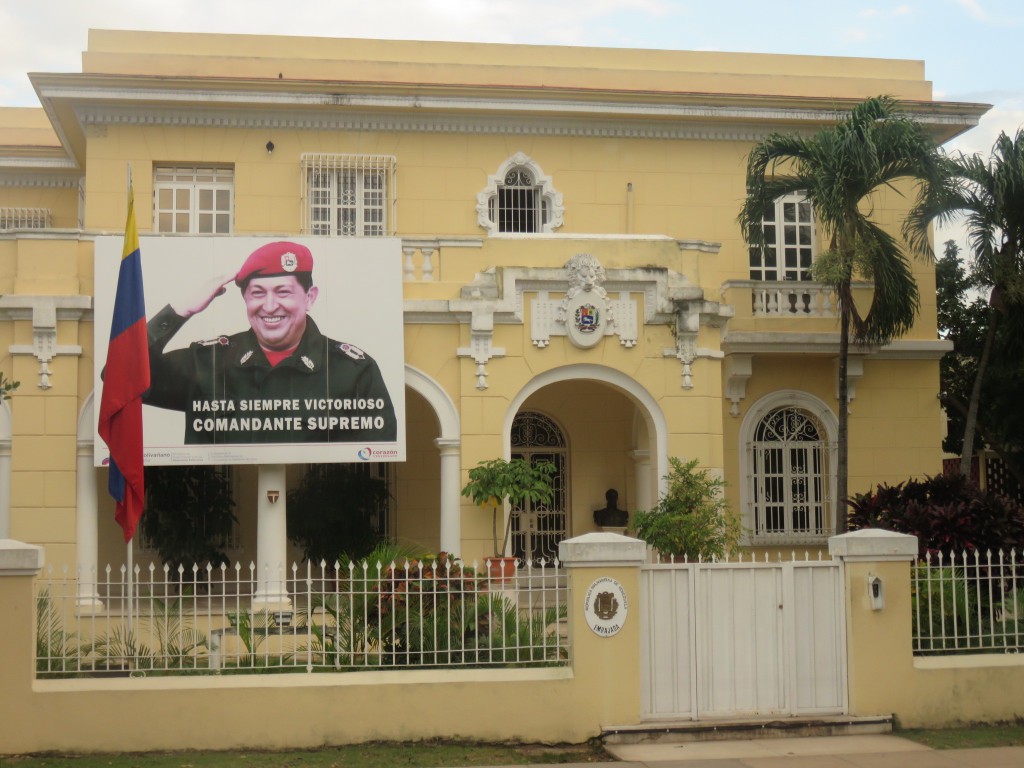 Venezuela, a close ally.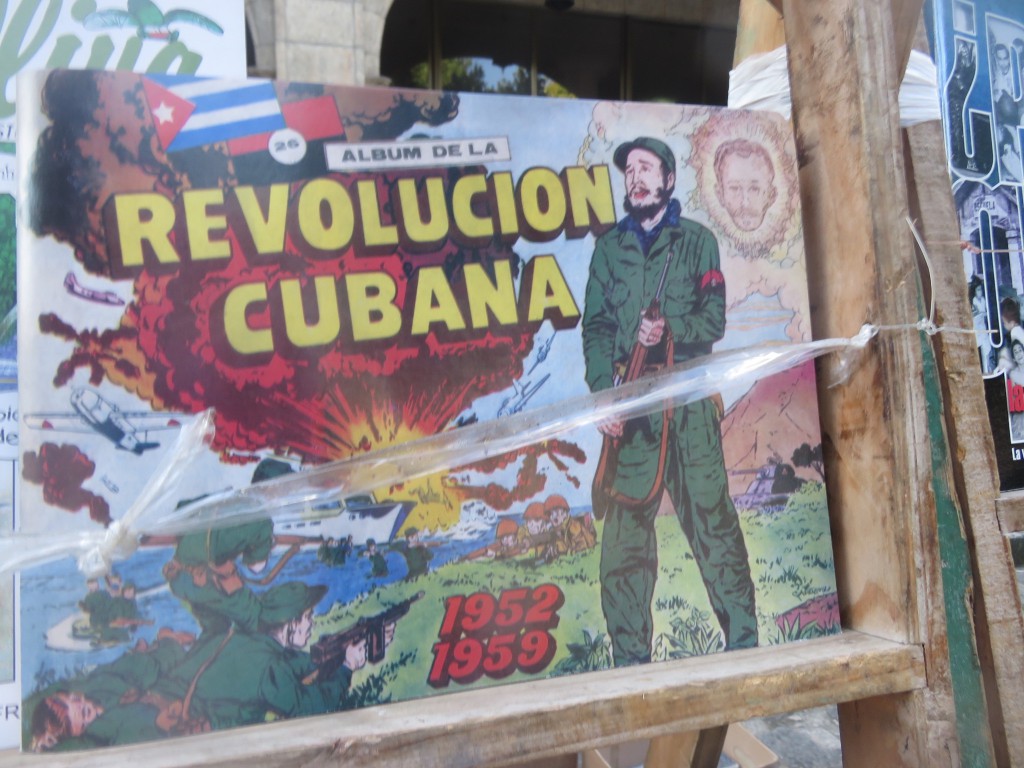 On Thursday, February 4th TotalAdventure returned to Miami, once again, on the 45 minute Eastern Airlines flight. TotalAdventure will return later in 2016, hopefully on the overnight ferry service that is expected to launch from the Port of Miami. In the meantime, please enjoy the video below – "Cuba Road Trip 2016."
For current adventures in Cuba CLICK HERE.
TotalAdventure has just returned from a road trip in Cuba, only 45 minutes away from our home city of Miami. A 45 minute flight and 57 years back in time.Due to limited internet access TotalAdventure was unable to upload video and photos on a daily basis. The entire story of the trip will be uploaded shortly, with many great photos.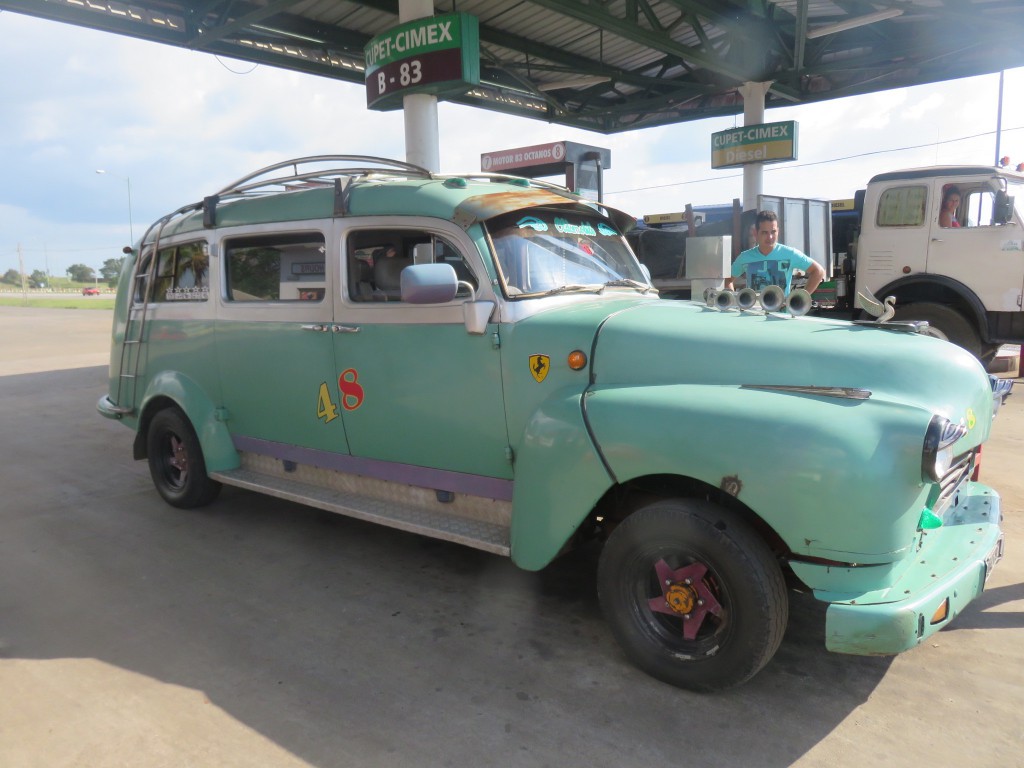 For current adventures in Cuba CLICK HERE.