Posts Tagged
'Exotic Food'
Tags:

Posted in:
Below are some Mongolian food pictures. The food is hearty and hot – perfect for the eight month winters where temperatures can drop to 60 below zero.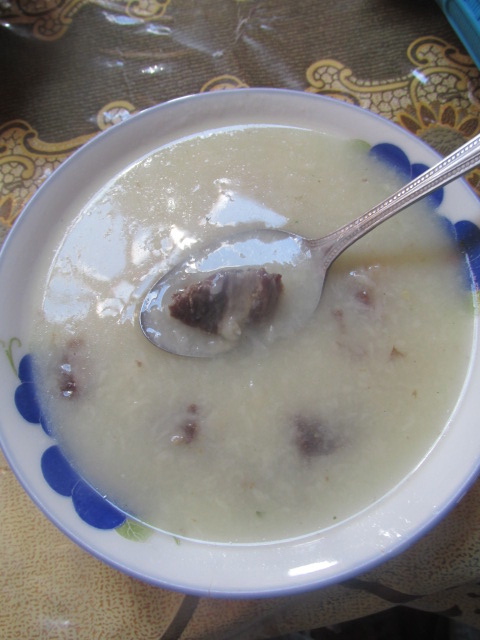 Goat Porridge – milk and meat from just outside the ger.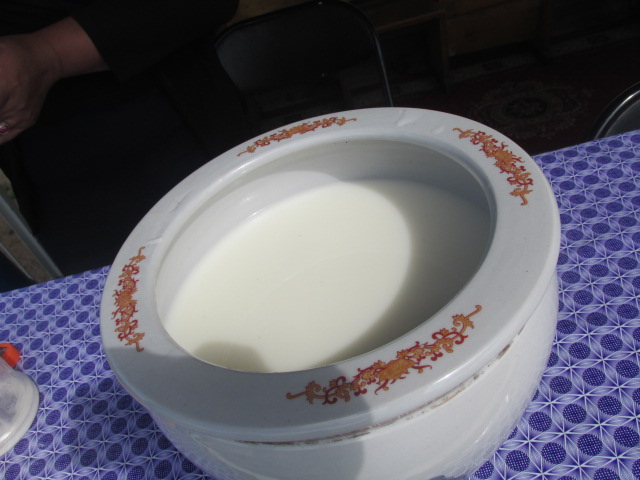 Kumys – mildly alcoholic ( less than beer ) fermented horse milk.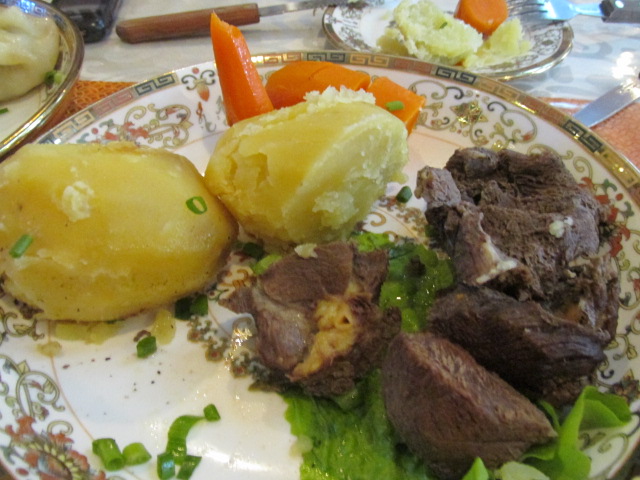 Horse.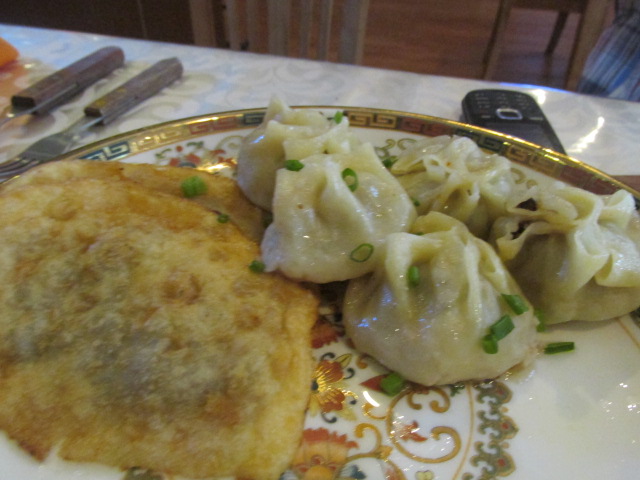 Mutton Dumplings.
For adventures in Mongolia, CLICK HERE
Tags:

Posted in:
In addition to our adventurous evening at Donghuamen Night Market we encountered and ate some rather unusual items at traditional restaurants throughout the country. Above – frog viscera – still alive – about to be flash boiled – delicious once cooked.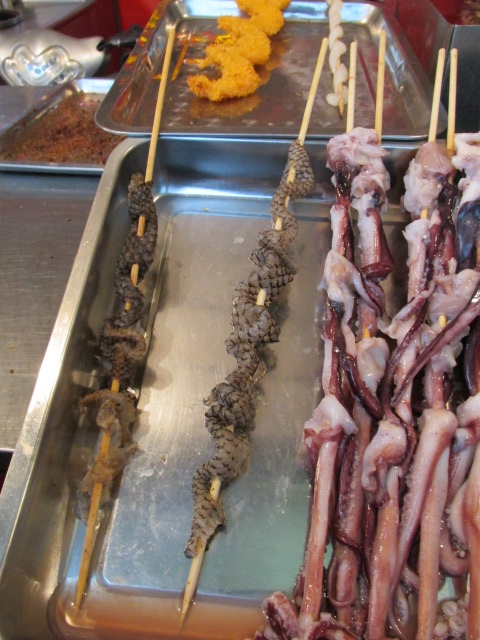 Snake ( On The Left )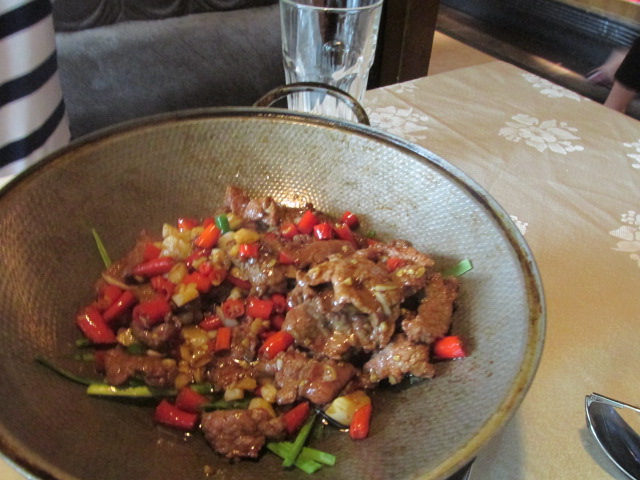 Pheasant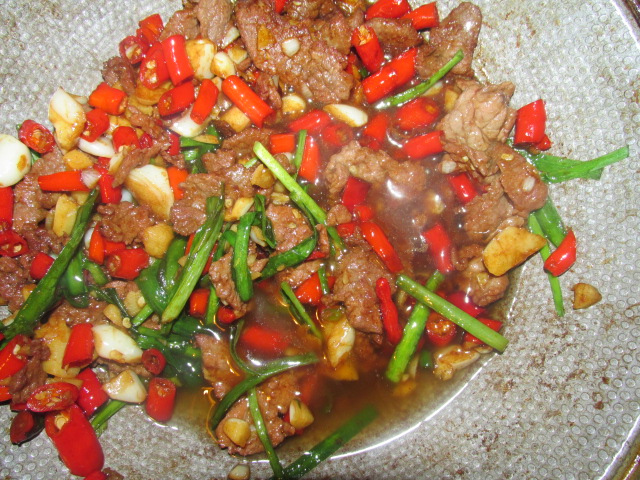 Donkey – Tastes a lot like " Mongolian Beef " in Chinese restaurants in the US.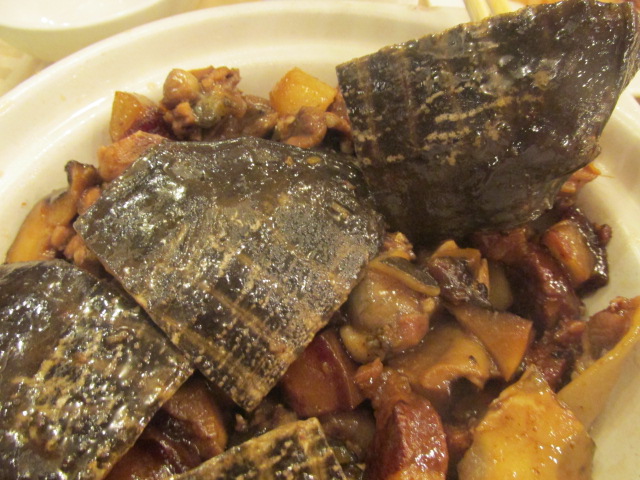 Turtle – Absolutely Delicious !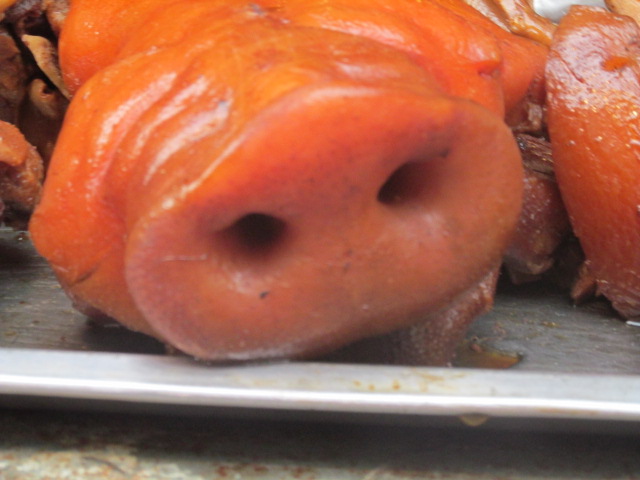 Snout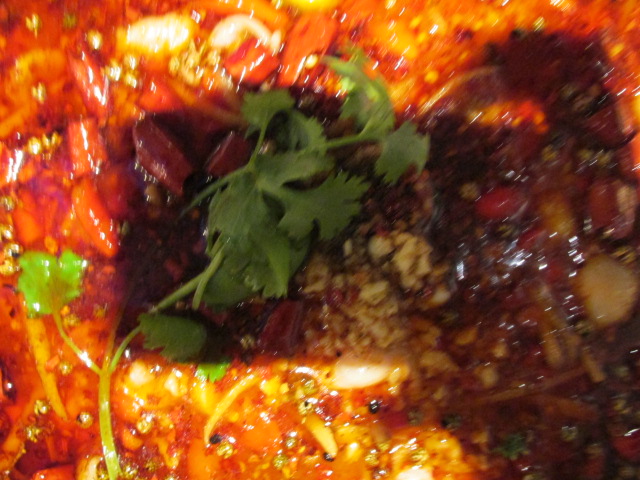 A first – a meal so spicy I could not finish it !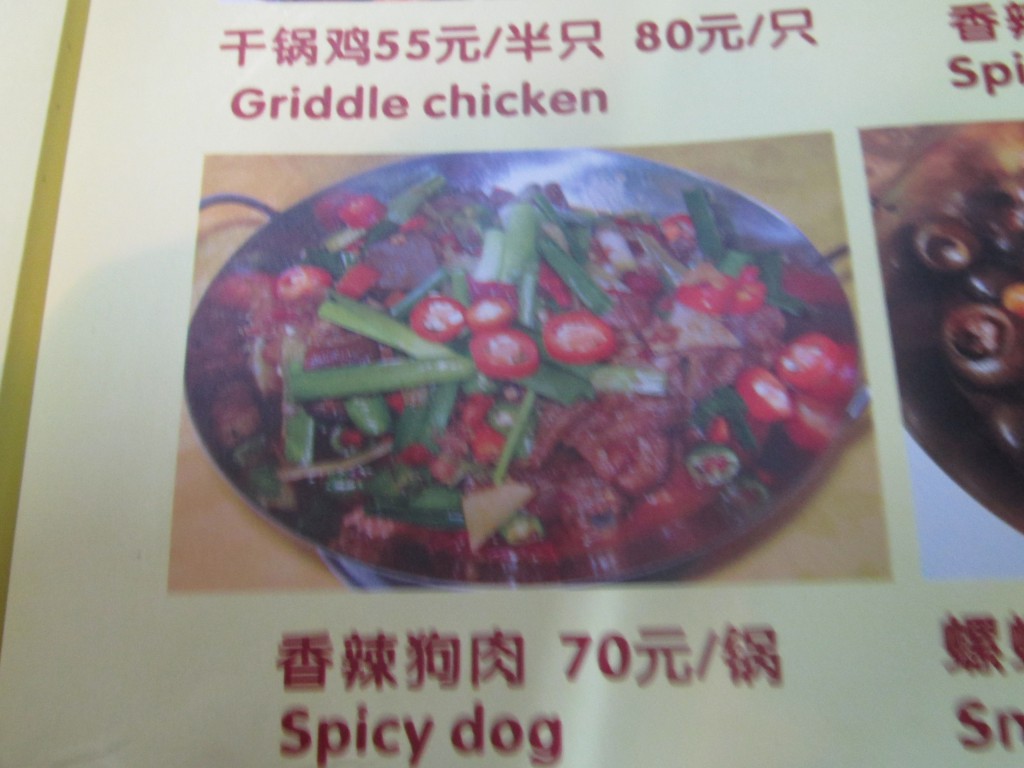 Skipped This Entree.
FOR ADVENTURES IN CHINA, CLICK HERE