Posts labeled with Country
' Portugal'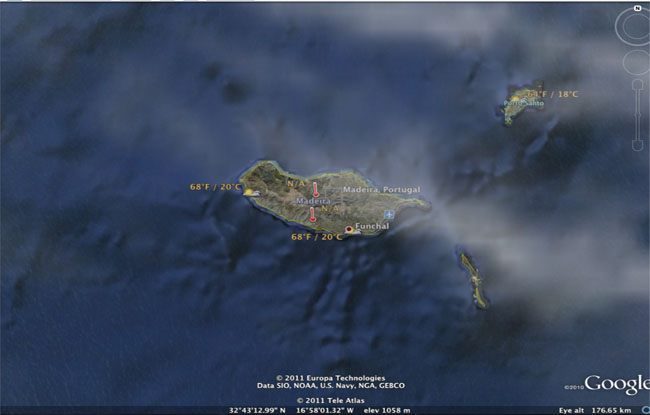 After sailing southeast to 33°7.8′N 17°16.65′W we reach another Portuguese outpost – Madeira. According to Wikipedia it t lies between 
32°22.3′N 16°16.5′W and 
33°7.8′N 17°16.65′W, just under 400 km north ofTenerife, Canary Islands, in the north Atlantic Ocean and an outermost region of the European Union.[4] The archipelago comprises one of the two Autonomous regions of Portugal (the other being the Azores located to the northwest), that includes the islands of Madeira, Porto Santo, the Desertas and the Savage Islands.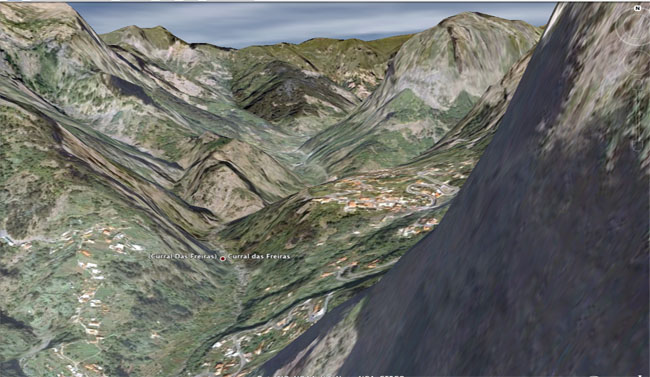 Madeira was re-discovered by Portuguese sailors in the service of Infante D. Henrique (Henry the Navigator) in 1419, and settled after 1420. The archipelago is considered to be the first territorial discovery of the exploratory period of the Portuguese Age of Discovery.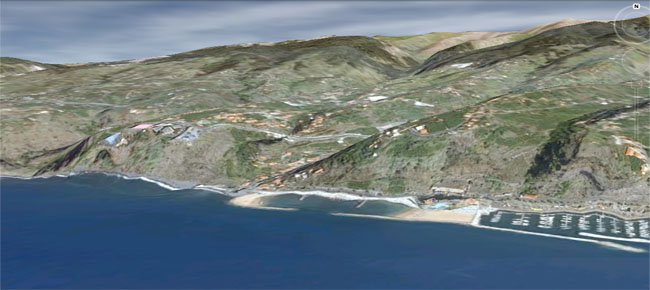 While the islands have an adventurous potential, most visitors are sun-starved Northern Europeans visiting on cheap package tours who stick close to the town beaches and bars. This is good news for explorers however, almost everywhere else in this remote archipelago is empty.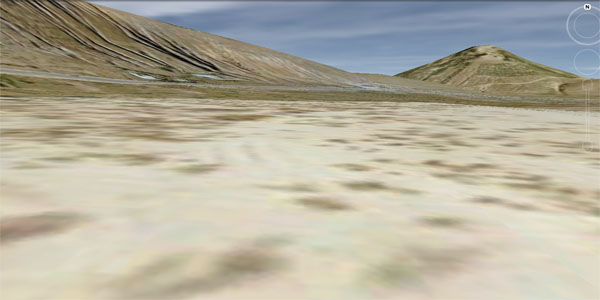 In a  sailboat one can visit the Ilhas Desertas .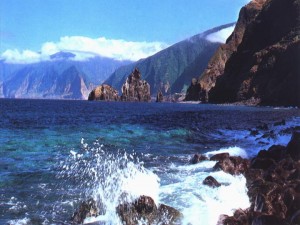 Explore the incredible North Coast. The north side of Madeira is rainy, while the southern side is very dry. Below uninhabited Savage Island – on the way to the Canaries.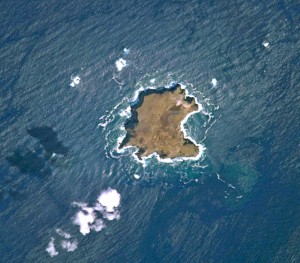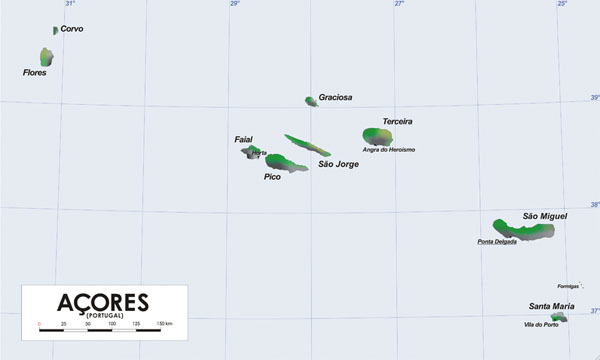 After a rough sail southwards from Iceland, dodging icebergs along the way, we finally make landfall about 10 days after leaving Reykjavik Harbor. At 39'30' North, 31' 10" West we reach Corvo.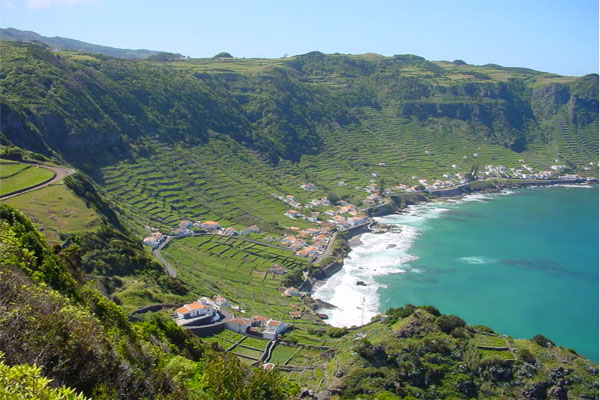 Corvo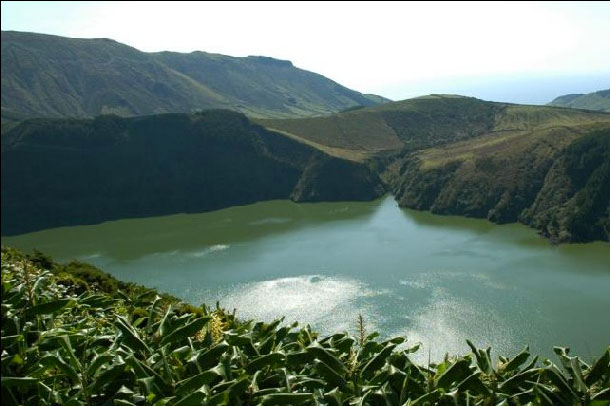 Flores
Most of the islands were or are still volcanic. Many have hot springs. The Azores are one of the the highest mountain ranges in the world after Hawaii.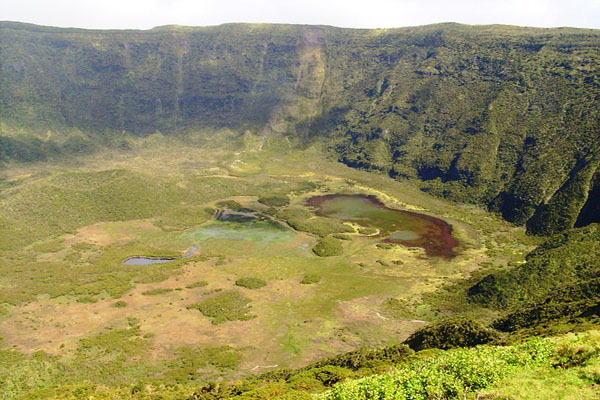 Faial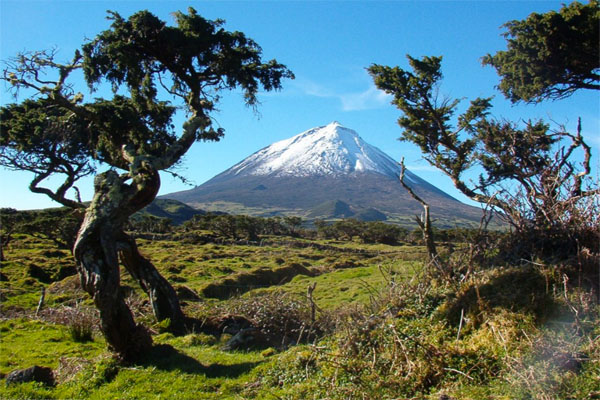 Pico
The mild mid North Atlantic is not known for snow – but Pico is snowcapped half the year.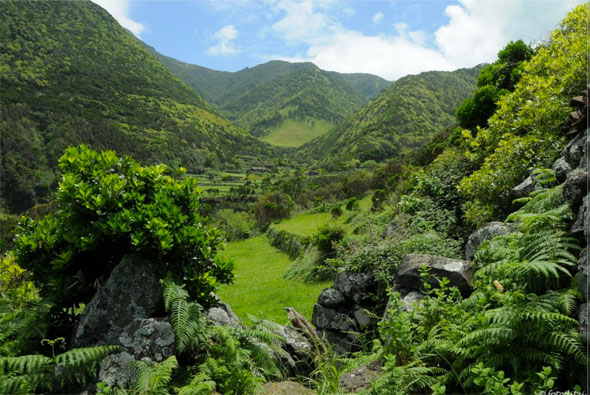 São Jorge
Though in the high 30's North Latitude ,São Jorge has an almost tropical feel.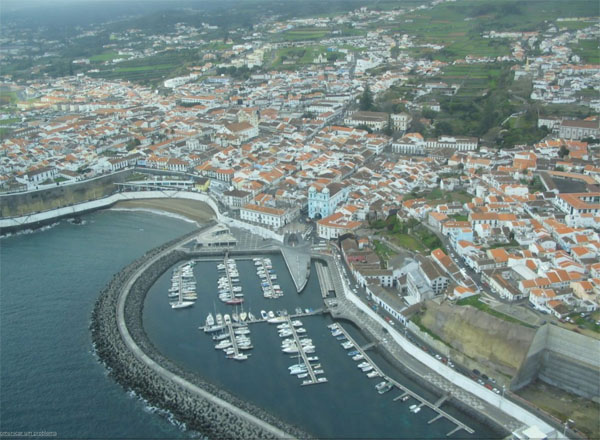 Terceira
From here one can fly to Lisbon, and in the summer – to Boston.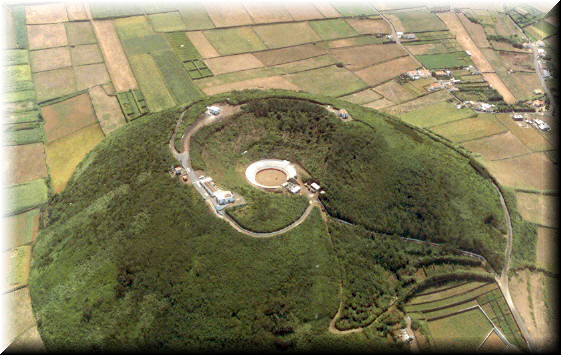 Graciosa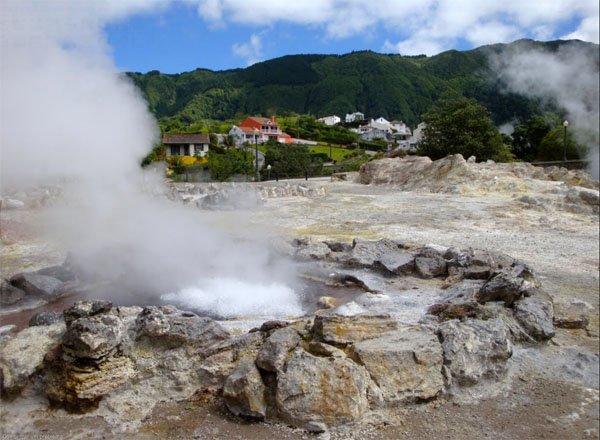 São Miguel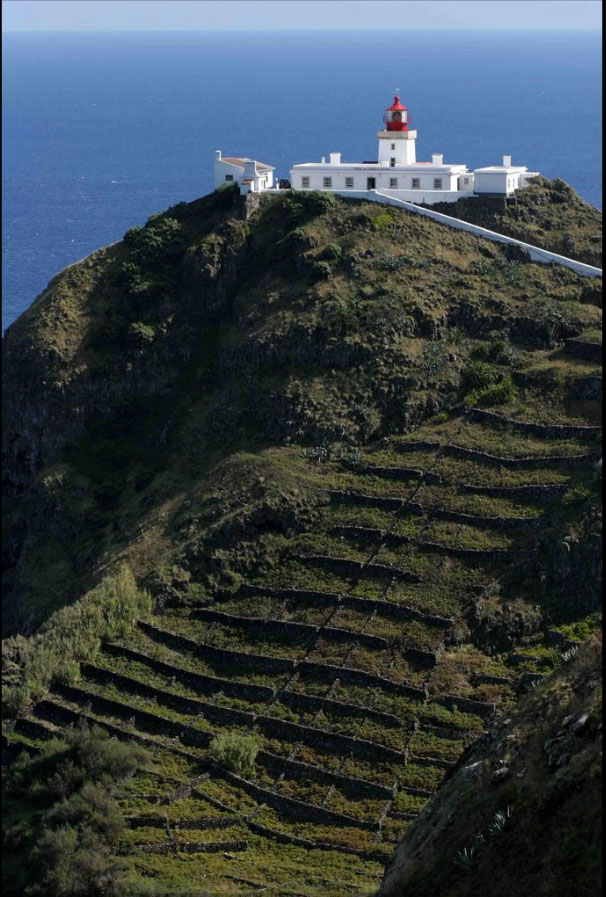 Santa Maria
And now, we continue to the Portuguese islands of Madeira.  An interesting note – almost all the islands of the Atlantic speak either Portuguese ,English or Spanish– or dialects thereof.
In the mid Atlantic the Azores are an almost untouched natural paradise, with some of the best wine and fish in the world. Volcanoes are viewable while surfing incredible waves.
FOR ADVENTURES IN PORTUGAL, CLICK HERE