Posts labeled with Country
' Burma'
2014 was an incredible travel year for ArcticTropic. We explored Myanmar ( Burma), European Russia,Siberia,Mongolia,China,Japan,British Colombia,Canada,Singapore,Philippines and Panama. Here's 184 clips in 11 minutes. This version is natural sound,a musical version will be uploaded soon.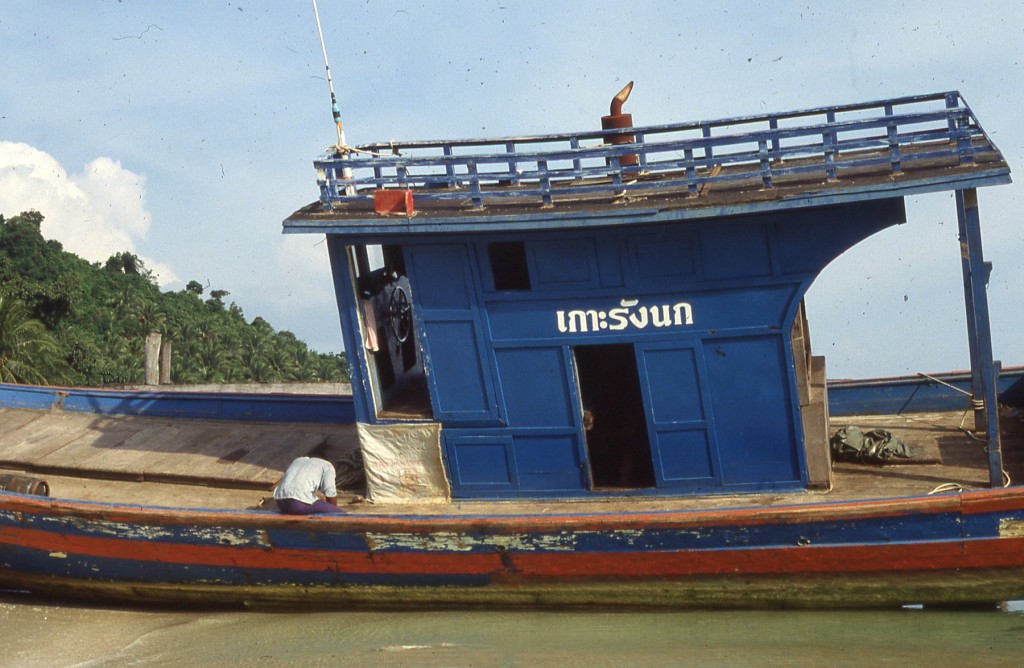 ArcticTropic recently came across a cache of slides from 1988 and scanned them. South Thailand is now Asia's jetset playground , but 25 years ago was still a sleepy paradise. However fishing boats still bring in fresh ingredients for delicious seafood curry.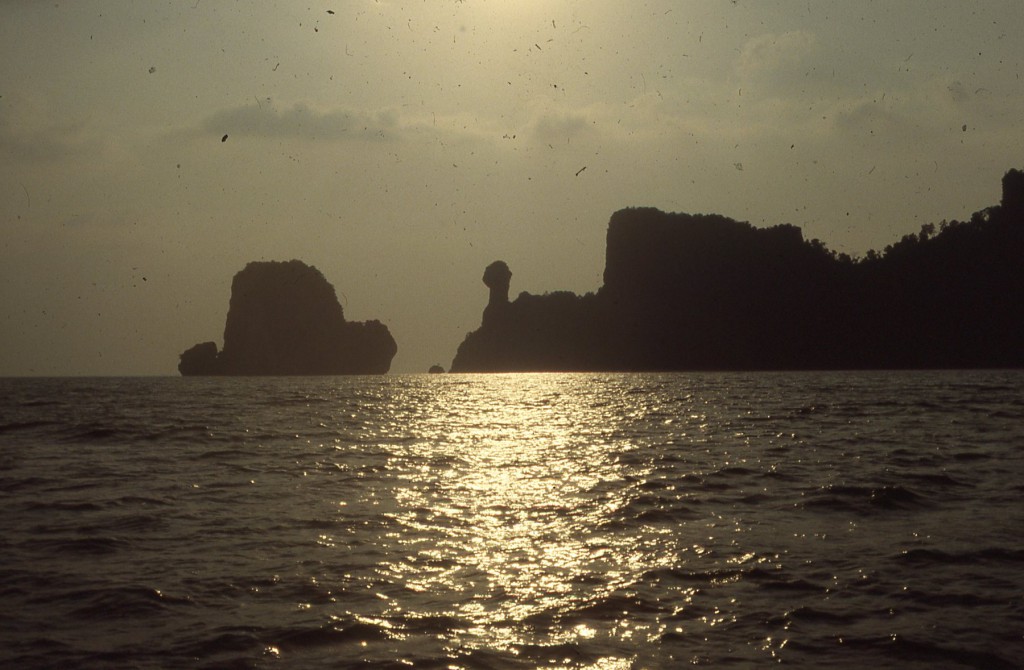 Ko Phi Phi Lae, the uninhabited Phi Phi islet,great for diving.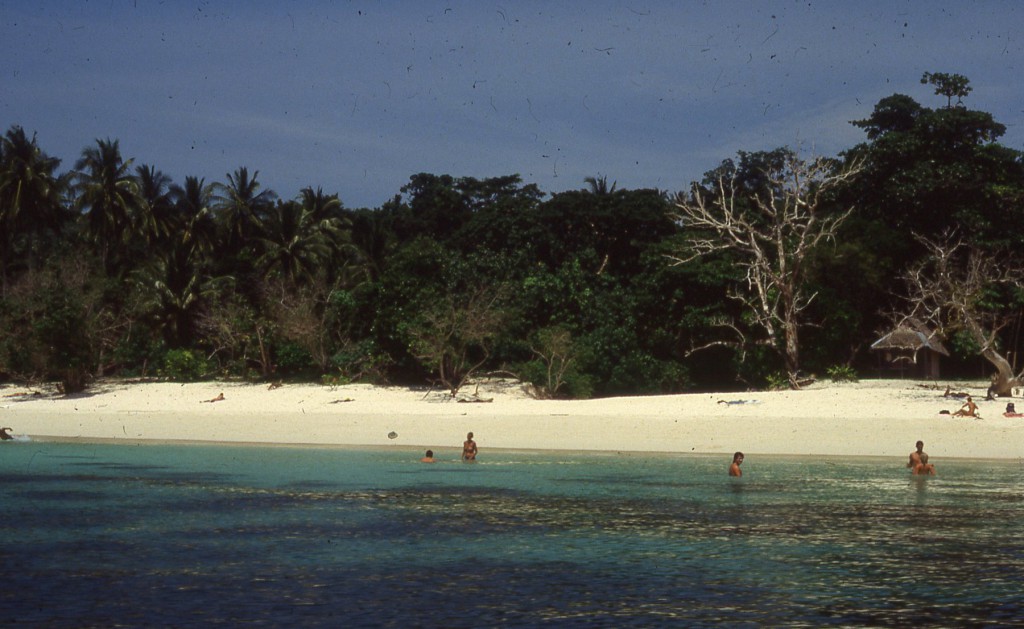 Beach on Ko Phi Phi Don – the bungalows were 50 Baht ( US $ 2 ) per night. Electricity was available from a generator for a couple hours each night, just enough to recharge my video camera batteries. When I returned in 1995, the same beach had been paved over with a multistory modern hotel – which was in turn swept away by the 2004 Tsunami. Apparently everything has been rebuilt since then.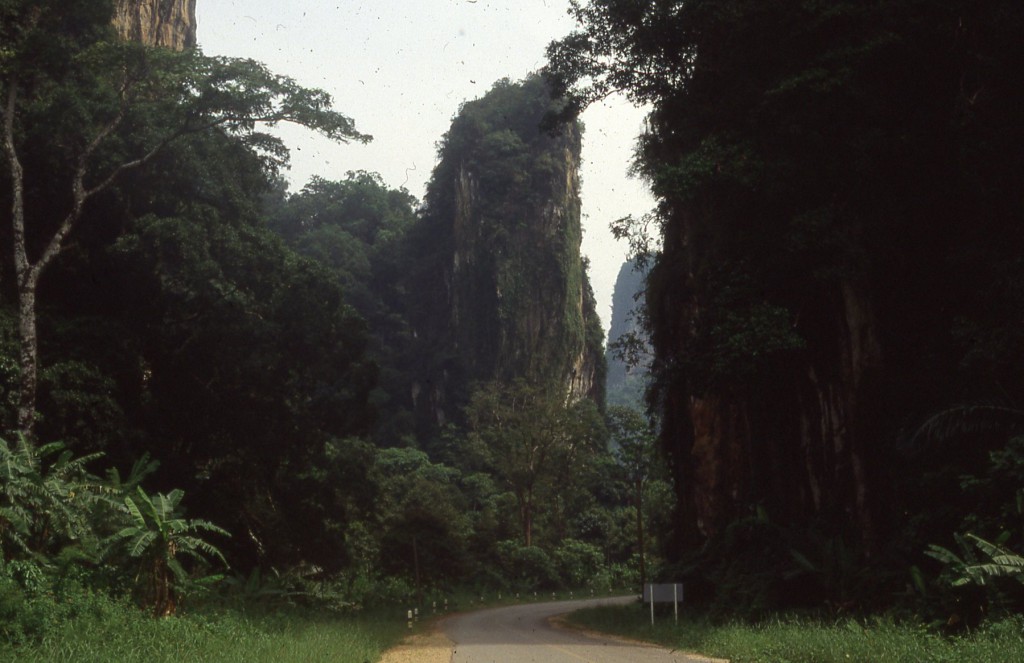 A winding road though the limestone mountains near Krabi. Southern Burma is just now opening up to the outside world and will offer scenes similar to these.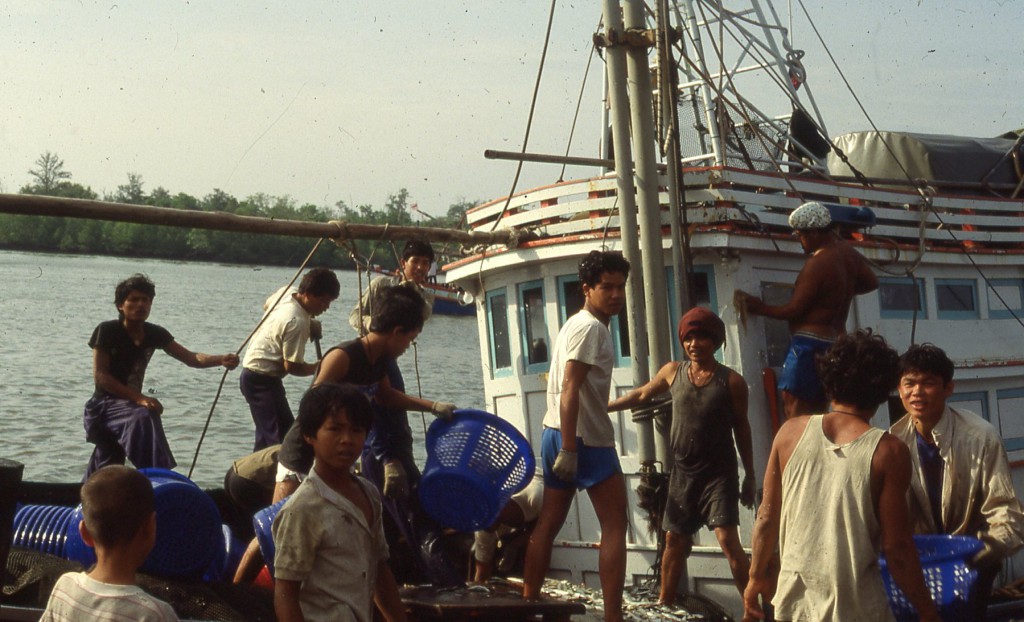 Fisherman with the morning's catch.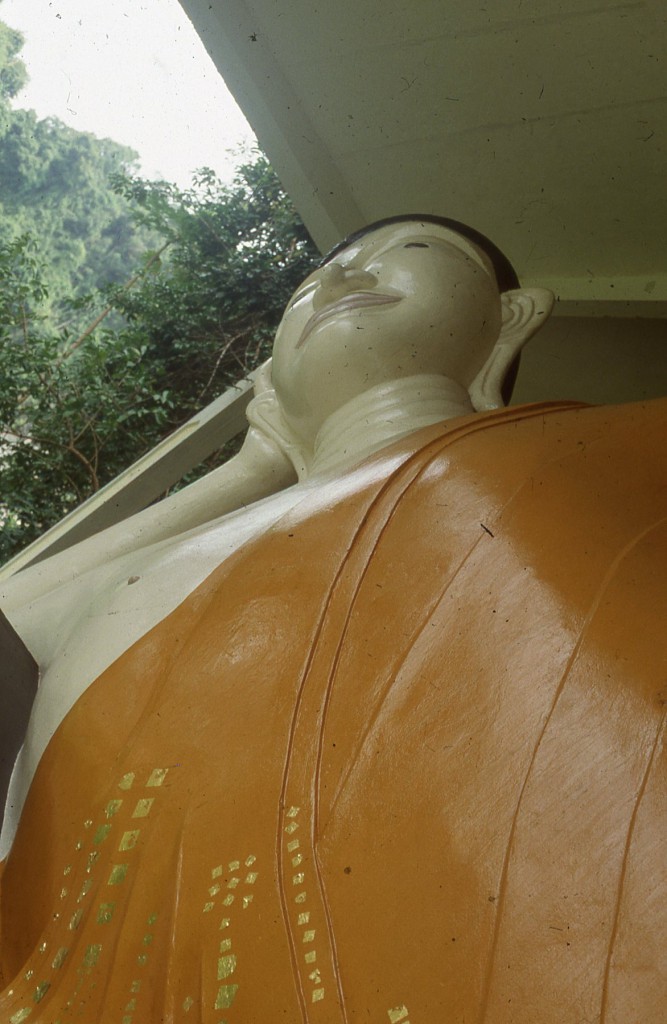 Lord Buddha gazes into the jungle.
FOR ADVENTURES IN THAI LAND, CLICK HERE
Looking across the bridge from Mae Sai, Thailand into Tachiliek, Burma. All travelers must arrive through Rangoon airport. ArcticTropic is the Gateway to Adventure in Burma and Thailand, I shot this video in 1988, and things have not changed since then – Time Stands Still In Burma.
Until the 1990's Burma was really the "Back of Beyond" It was isolated with only a twice weekly flight from Bangkok to Rangoon, and a maximum one week visa issued to visitors who were only allowed to come in on group tours. Now, the country has opened up and travel is unlimited for up to a month.ArcticTropic now has three providers in Burma, with many more to be added.