Archive for the
'Central Europe'

Category

As mentioned in March, 2012 posts, TotalAdventure spent 1967 to 1969 in Heidelberg.  TotalAdventure has only visited twice until now – in 1983 and 2012;. In 2012, Mark Twain Village and Campbell Barracks, were off limits to non-Military personnel  due to 9/11 Security. Consolidation to Wiesbaden and Dortmund has led the Army to return bases to the German people, in many cases for the first time since the 1930s when the German Army requisitioned the same land. Right now Mark Twain Village is a Ghost Town, but will be a new housing area in about 3 years. TotalAdventure attended school on the base from 2nd though 4th grades.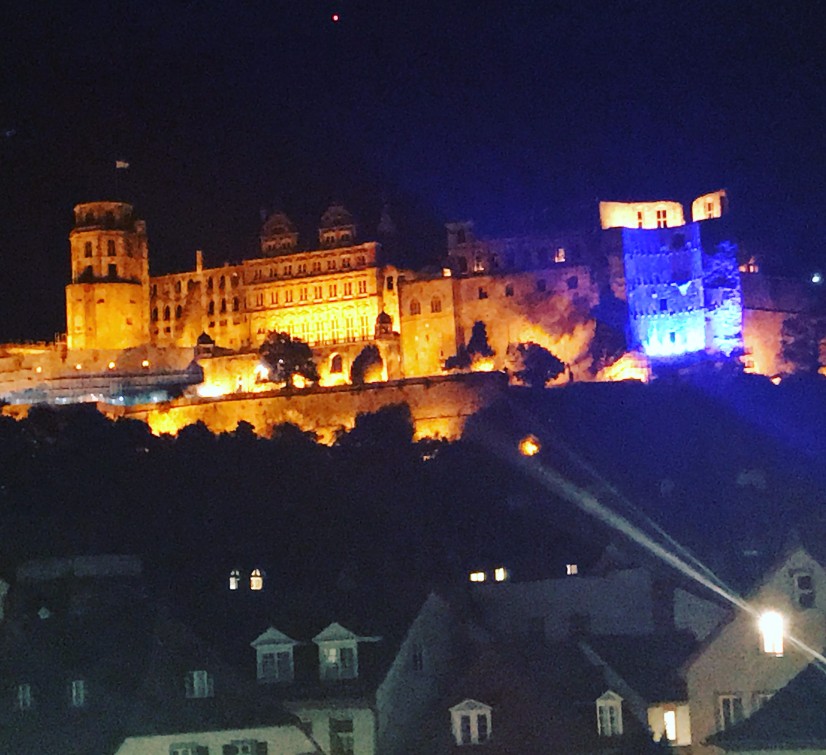 Schloß Heidelberg by night.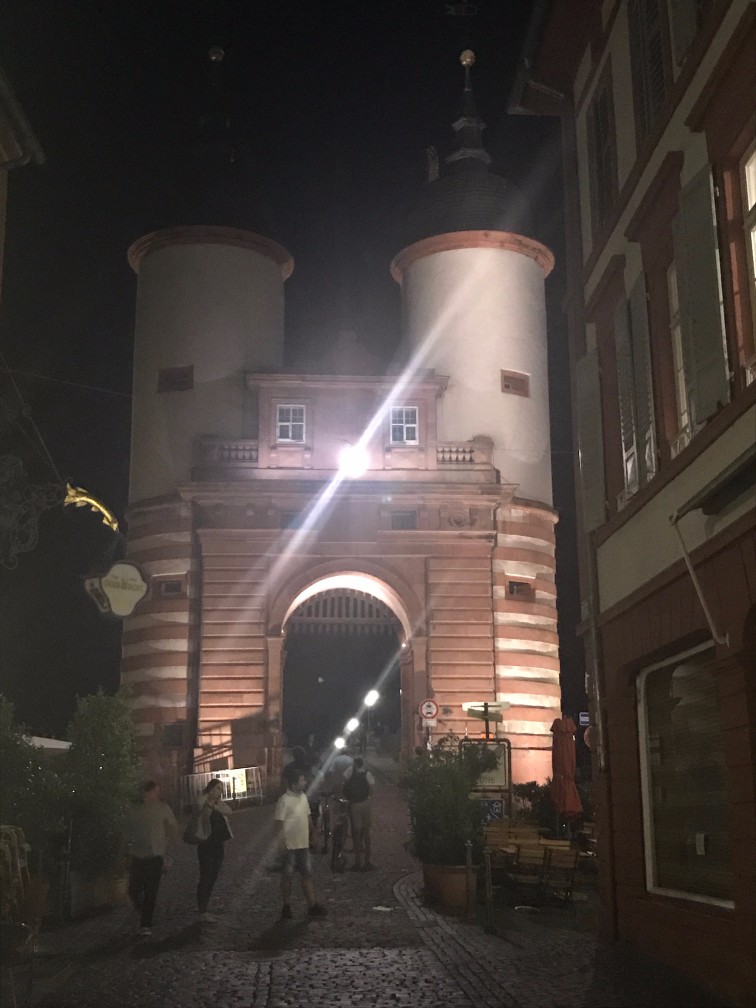 Alte Brücke by night.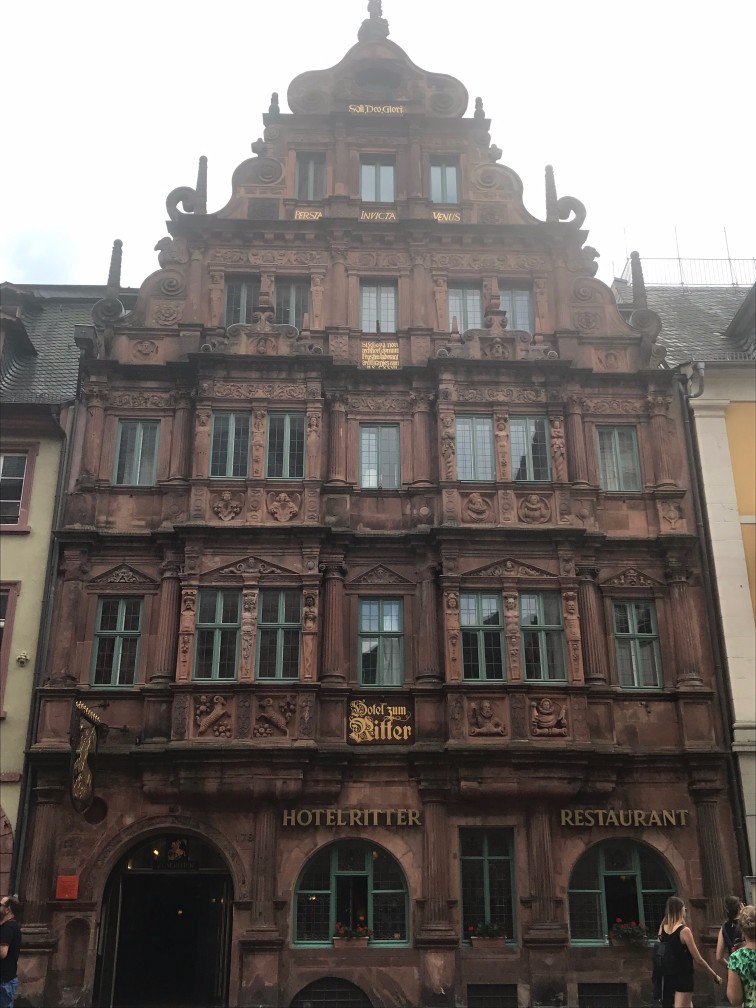 TotalAdventure's  home base in Heidelberg. Temperature was 95 ( 35 C) but air conditioning has not yet been installed.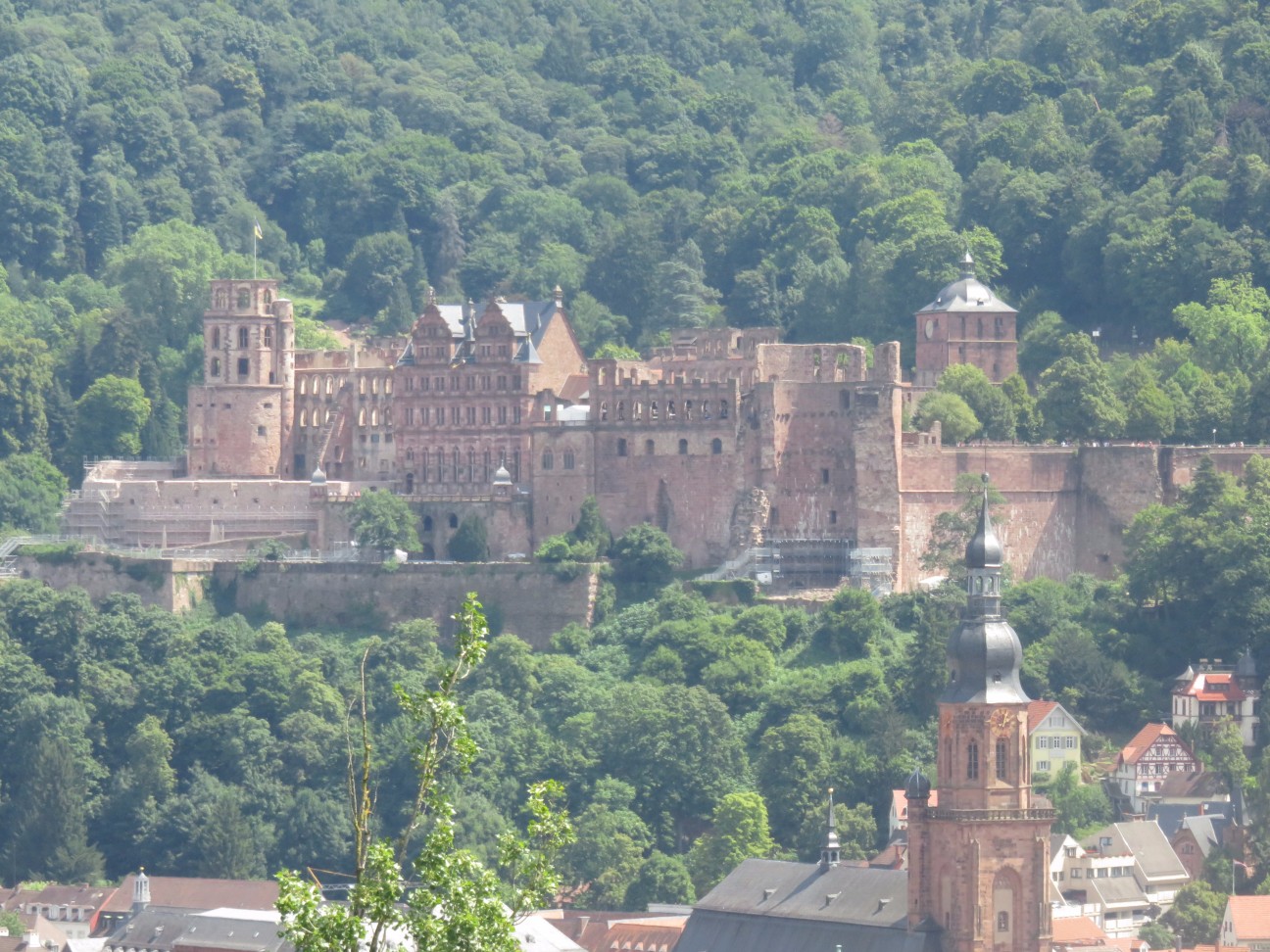 The Castle by day.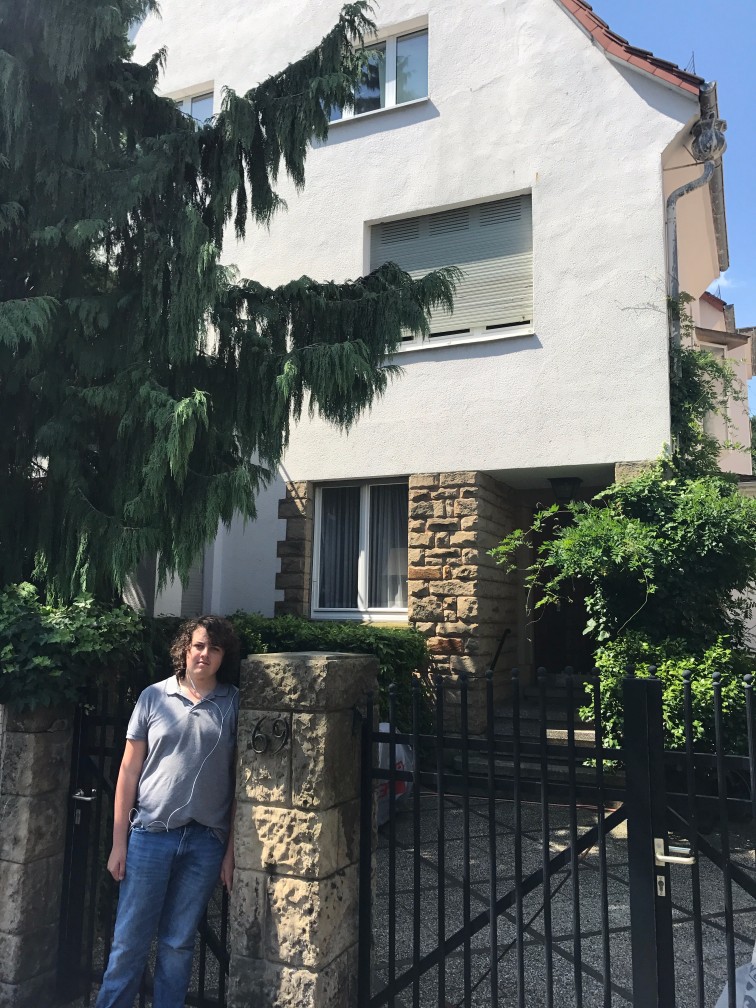 Home from 1967 to 1969.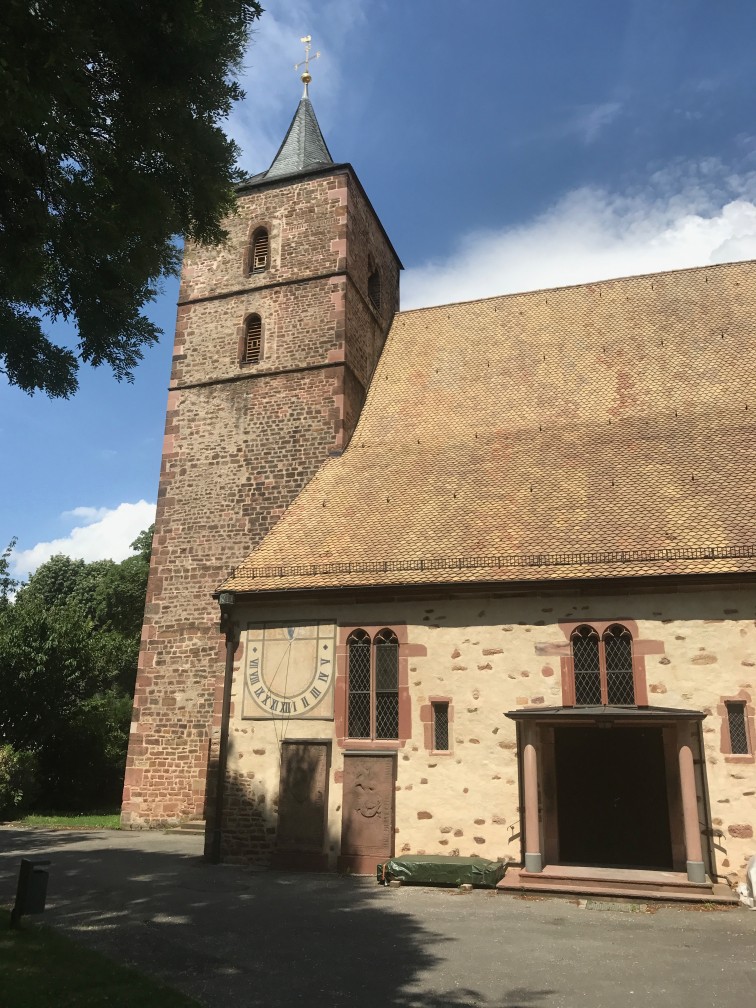 Alte KIrche in Handschuhsheim.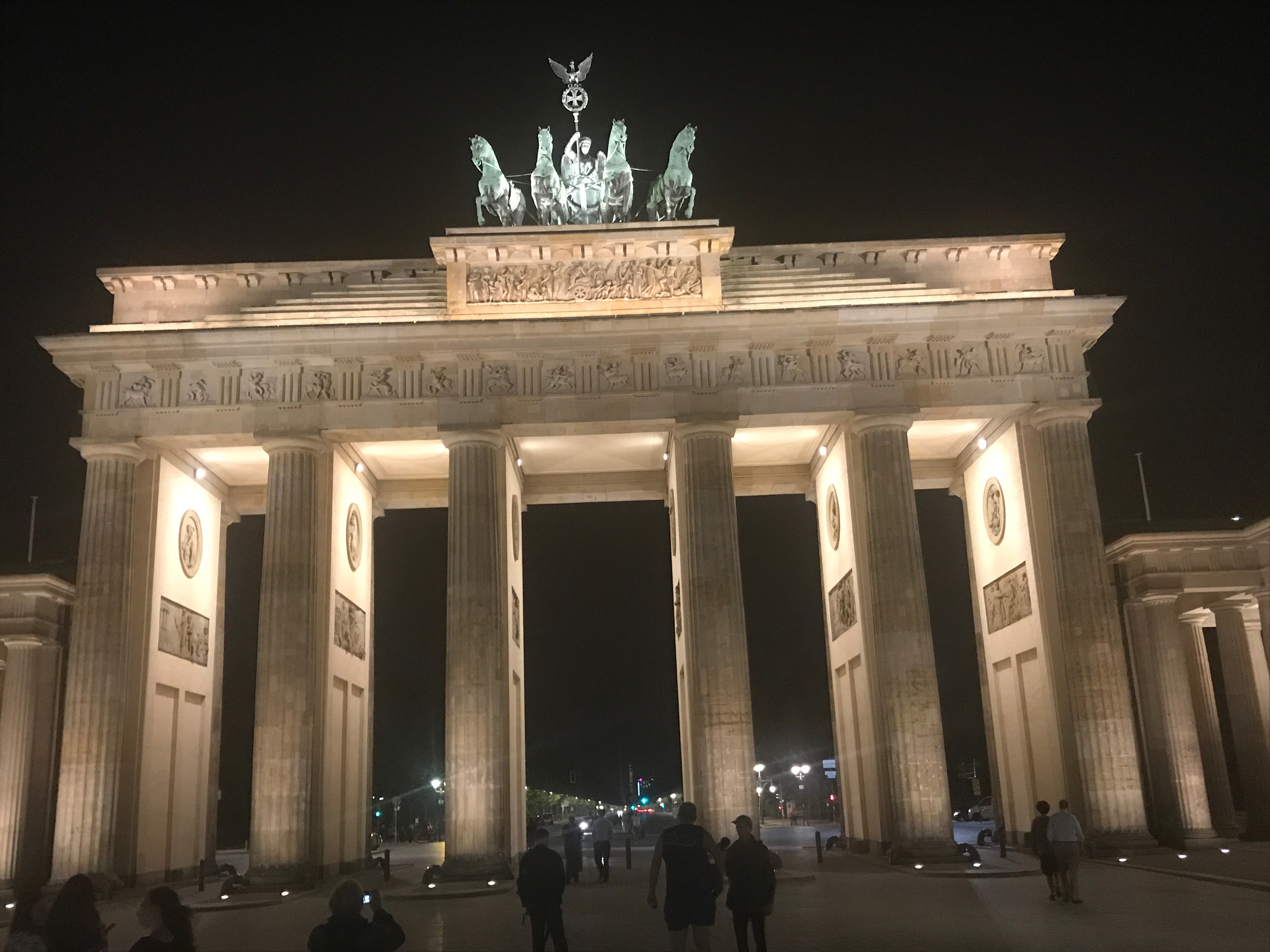 Brandenburger Tor, always a welcome sight after coming from the East.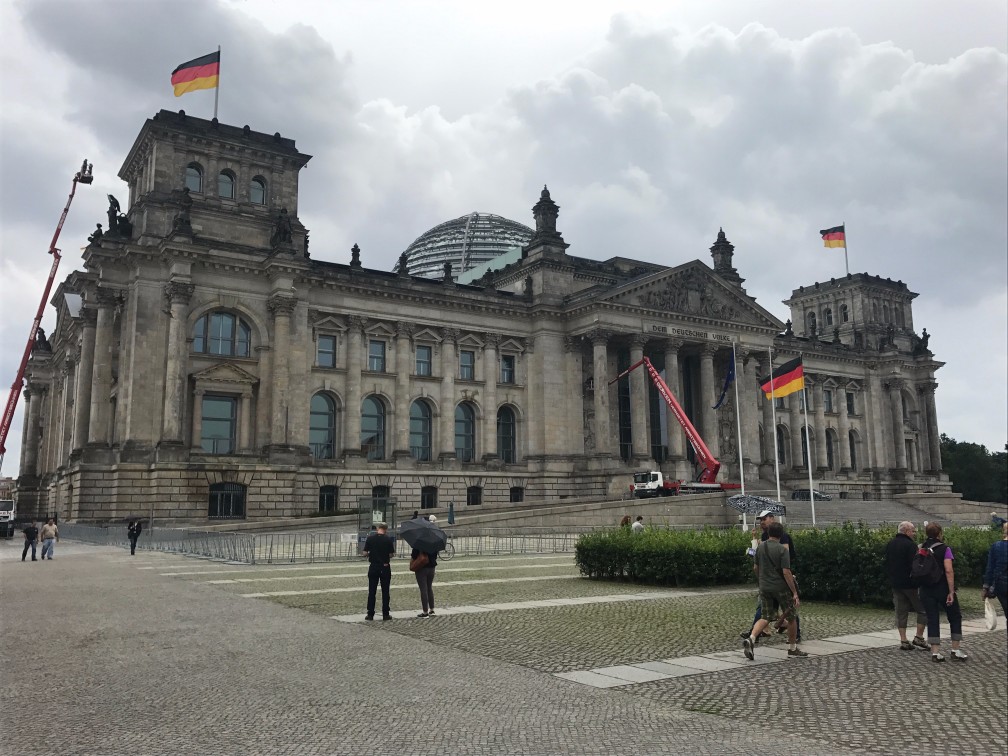 The Reichstag, Power Center of Europe.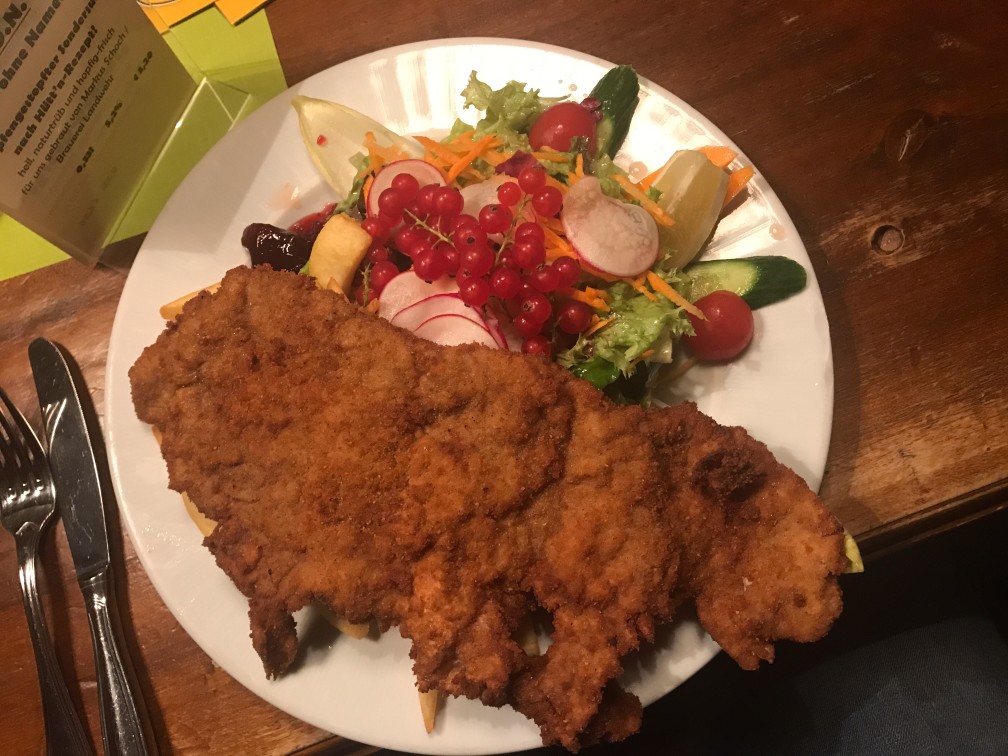 Wiener Schnitzel,  a delicacy we enjoyed almost every night in Germany. Lunch too.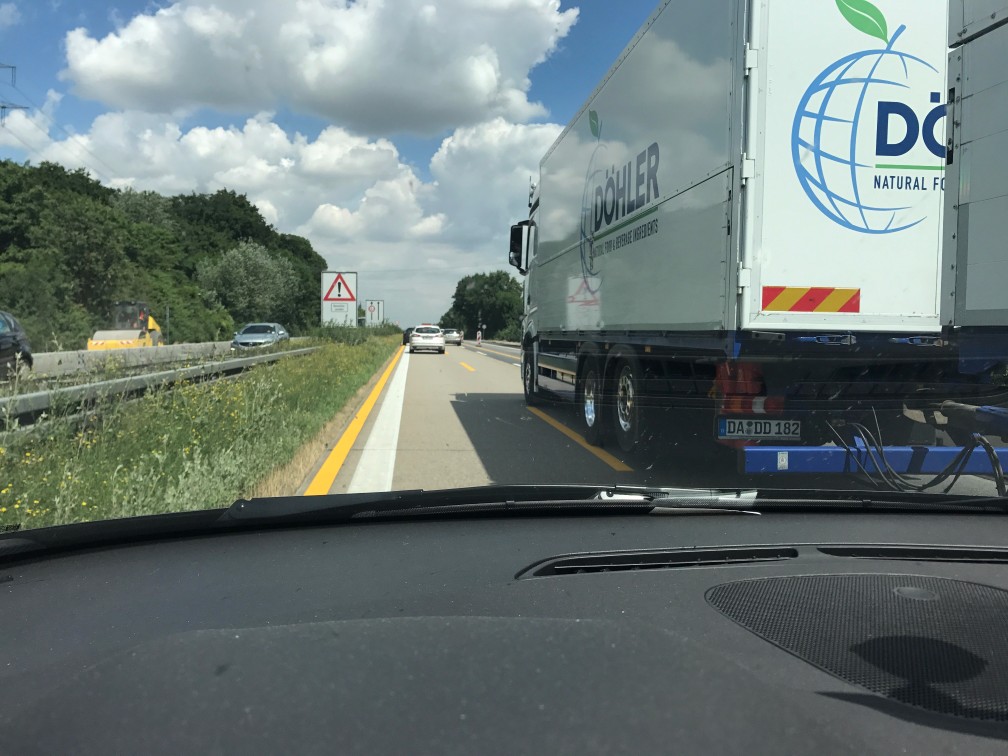 NO speed limit on  the Autobahn except in city areas. German drivers are the best in the world and have earned the privilege.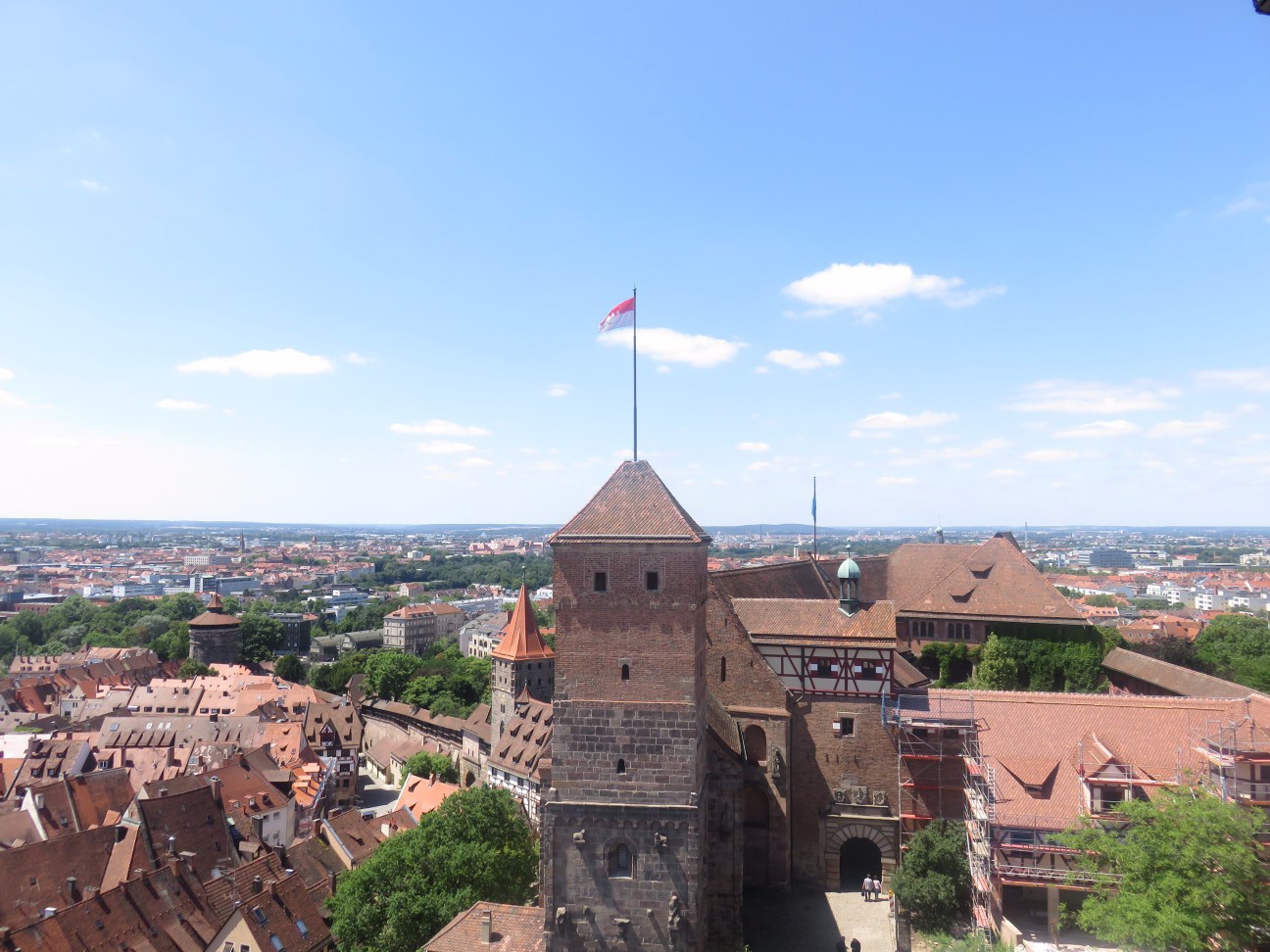 The Altstadt of Nuremberg has been restored.. It took nearly 30 years after merciless Allied bombing that took place in 1944 and 1945.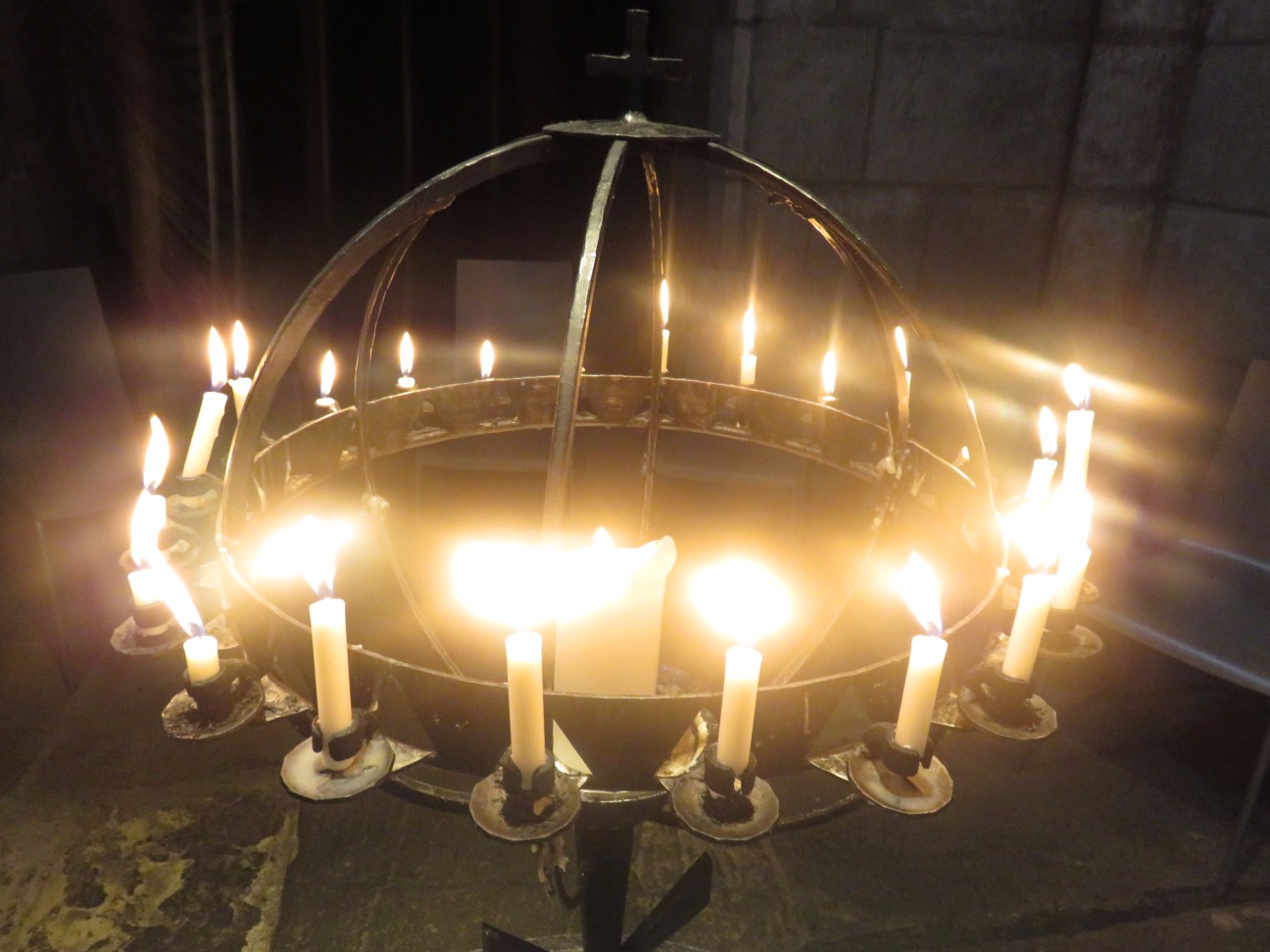 In A Lutheran Church that had once been Catholic.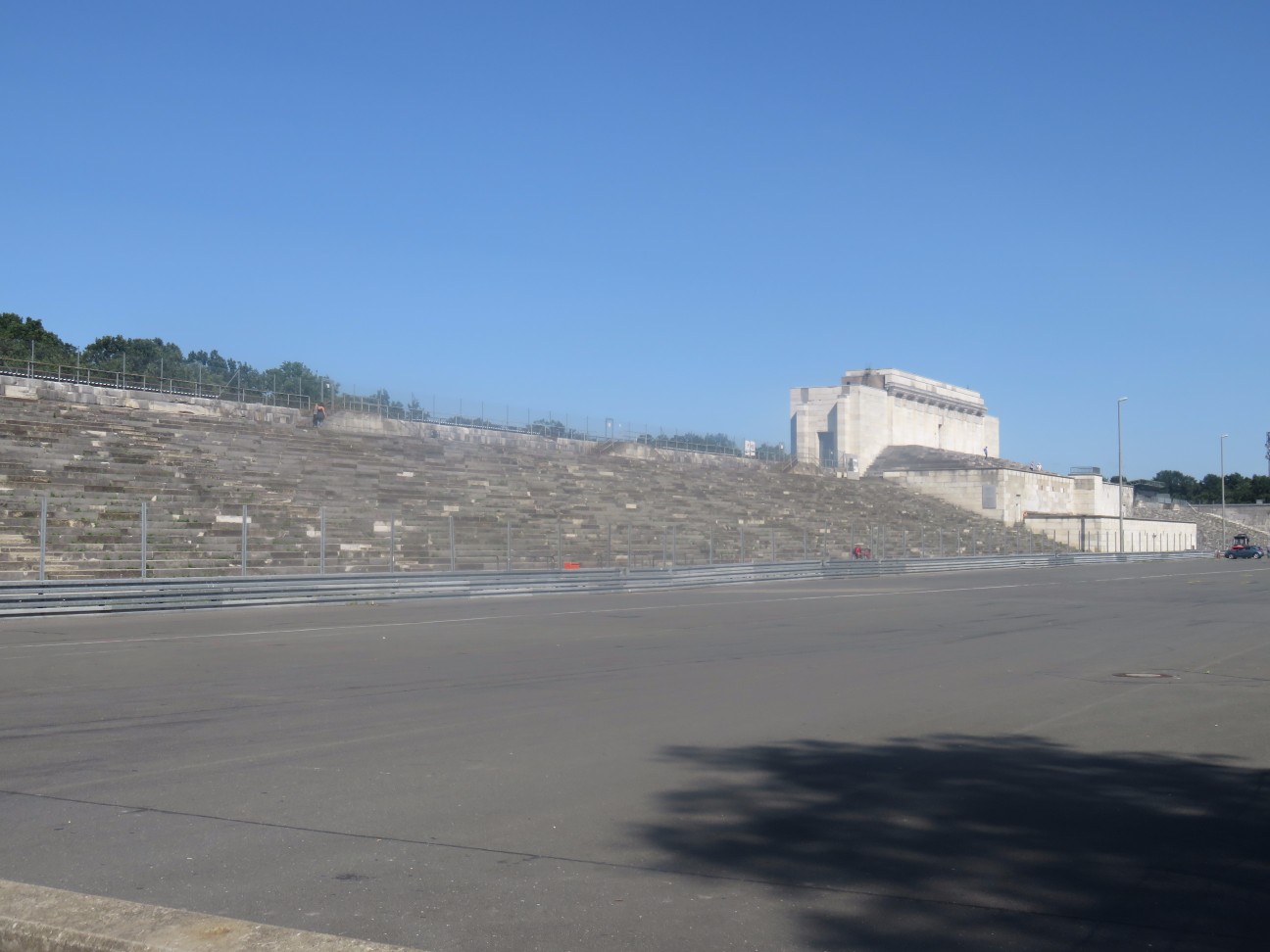 We walked out to Zeppelin Field. At first, an airstation for Blimps, it was utilized for Nazi Party rallies from 1933 to 1938.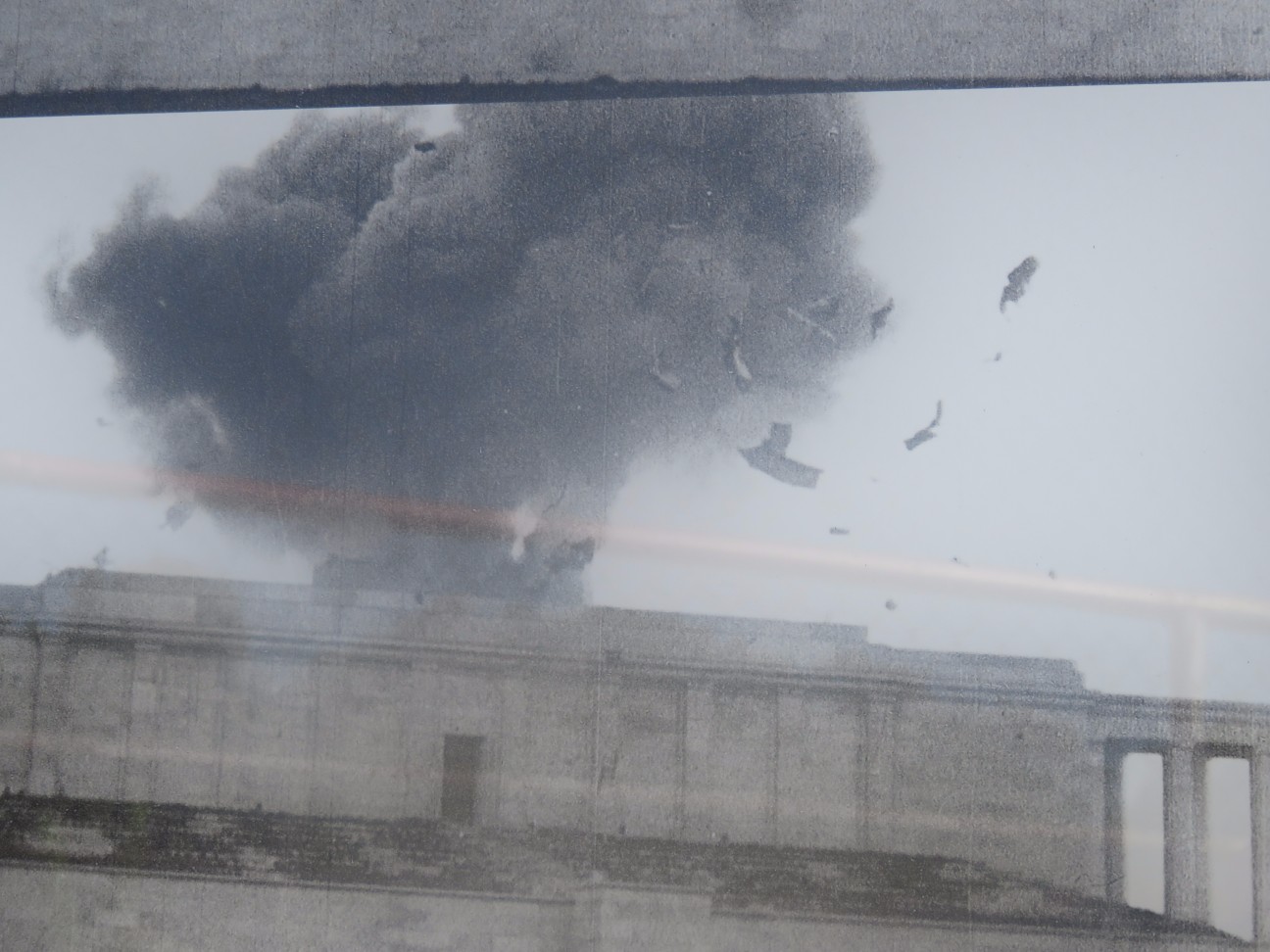 From 1945 to 2005 the complex was occupied by the US Army as parade grounds. Here, in 1945, US Forces blow up a giant swastika.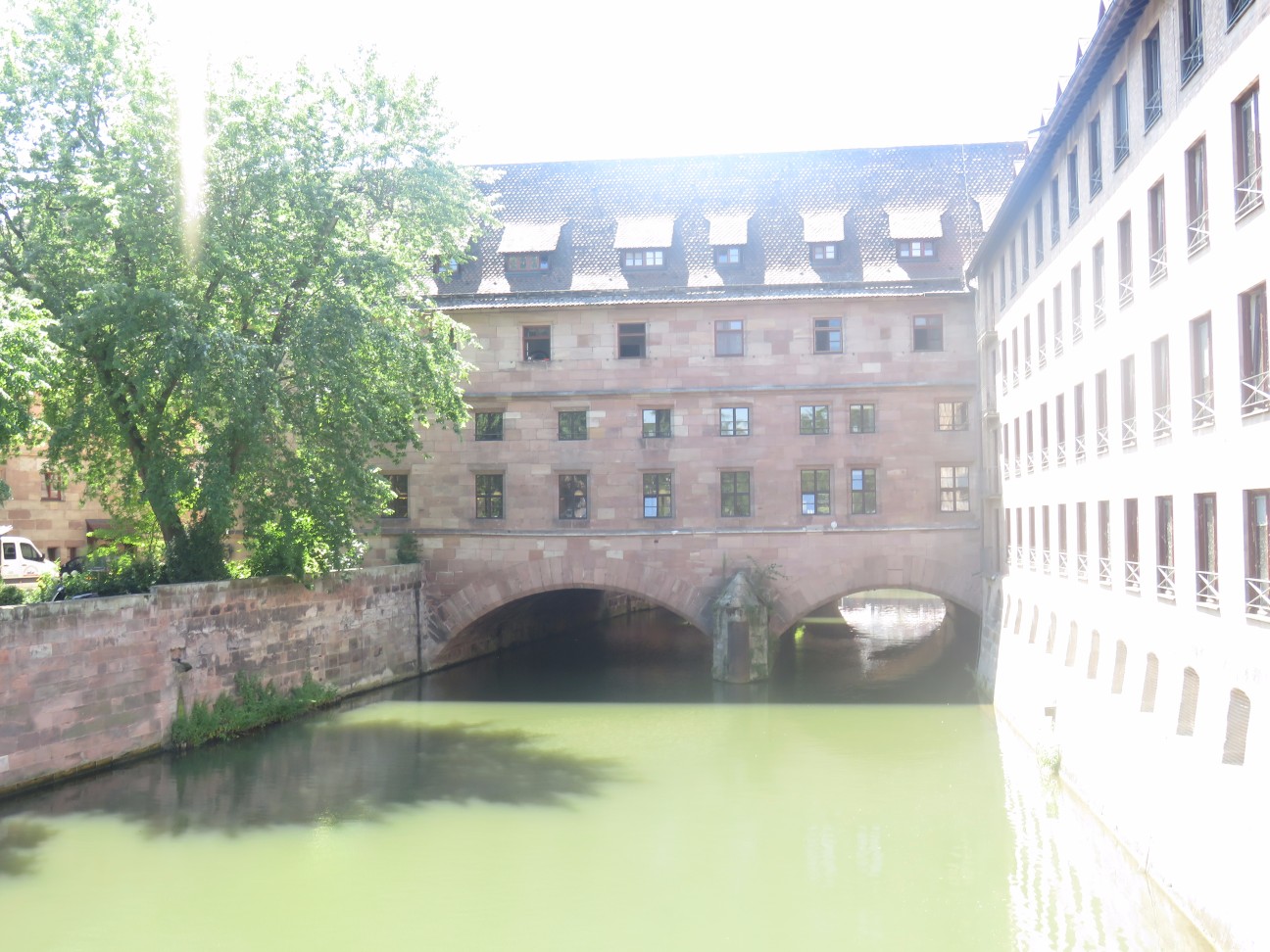 Thankfully, Nuremberg  now a city at Peace.
Video Highlights – Germany – Austria – CzechRepublic – Poland – Slovakia – Hungary- Romania and on to Montenegro.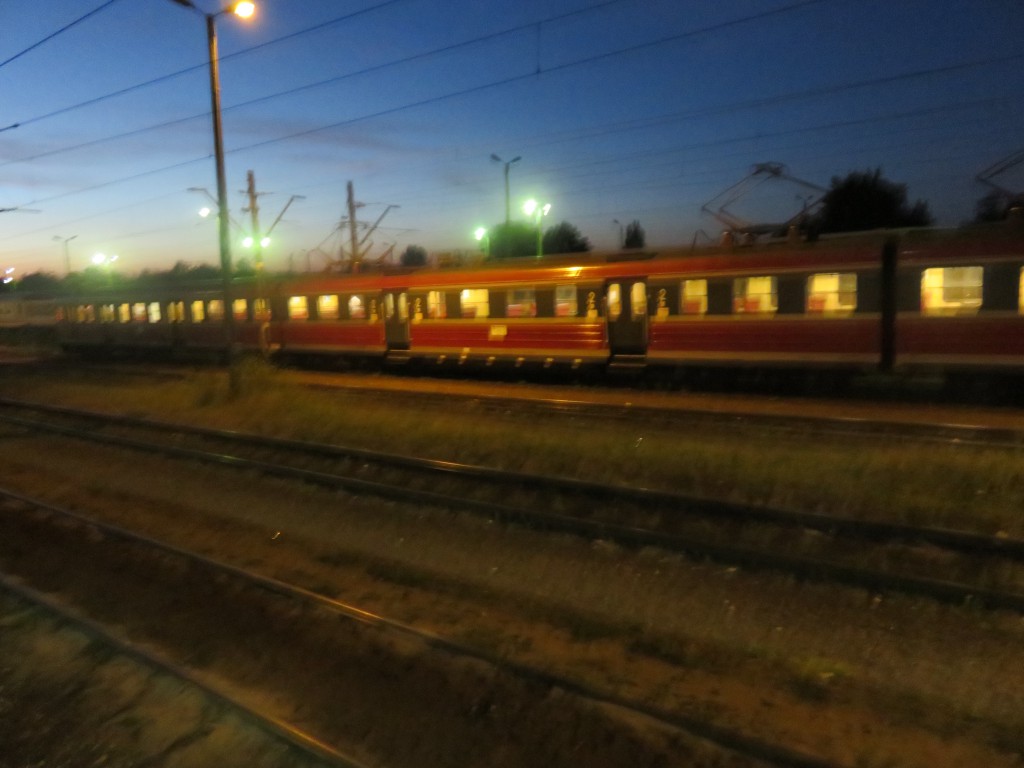 Nightfall in Krakow Poland.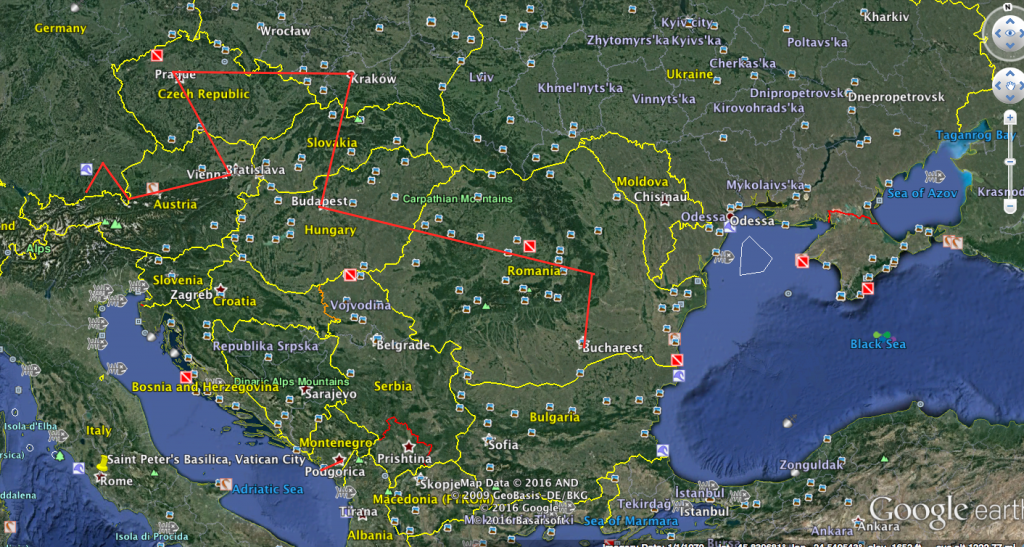 The Route Travelled by Train.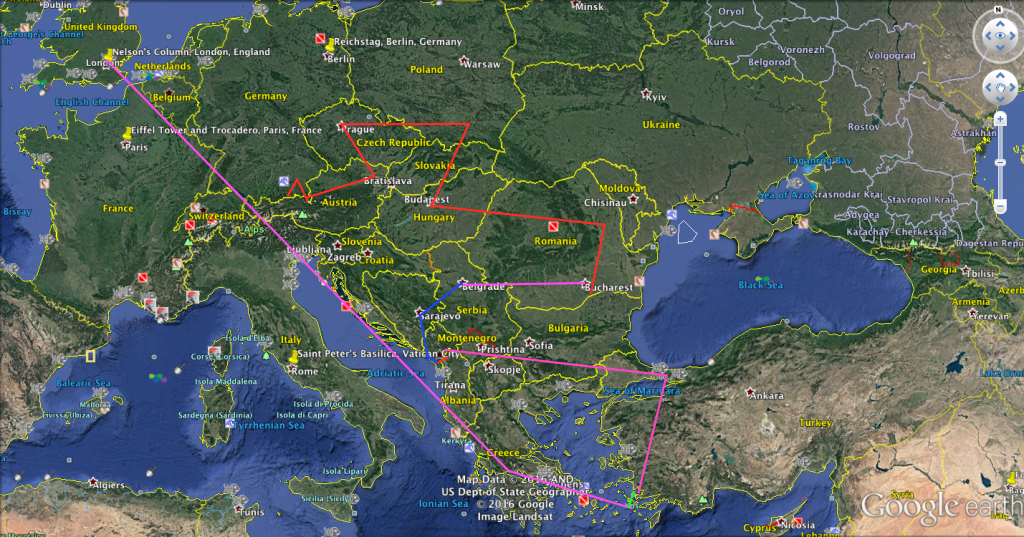 Red For Train. Pink For Plane. Blue For Road. Green For Boat.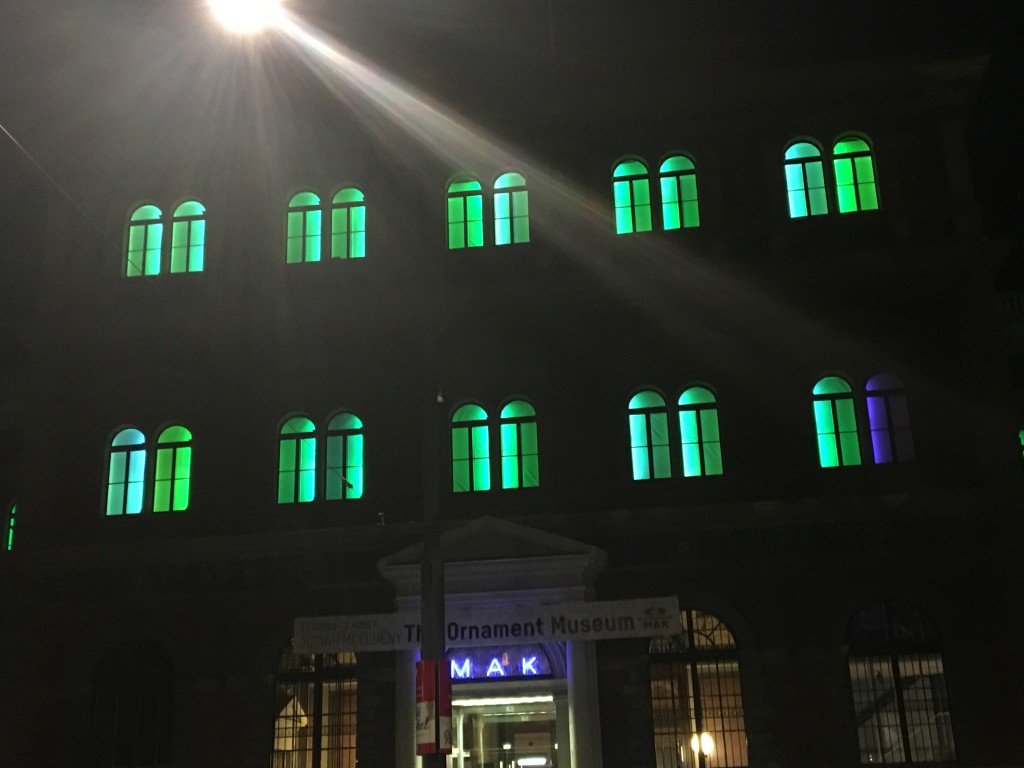 After a short bus ride from Berchtesgaden to Salzburg and then a three hour train ride to Wien Hauptbahhof, we arrived in time to enjoy some excellent Weiner Schnitzel.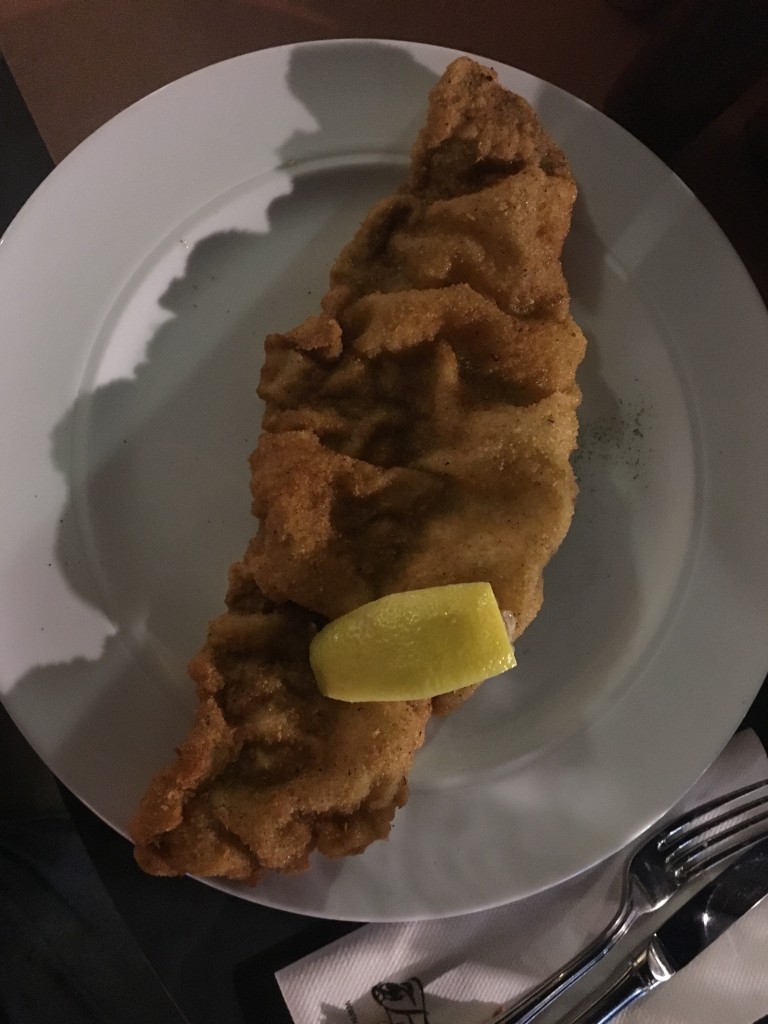 Made with Veal, not Pork.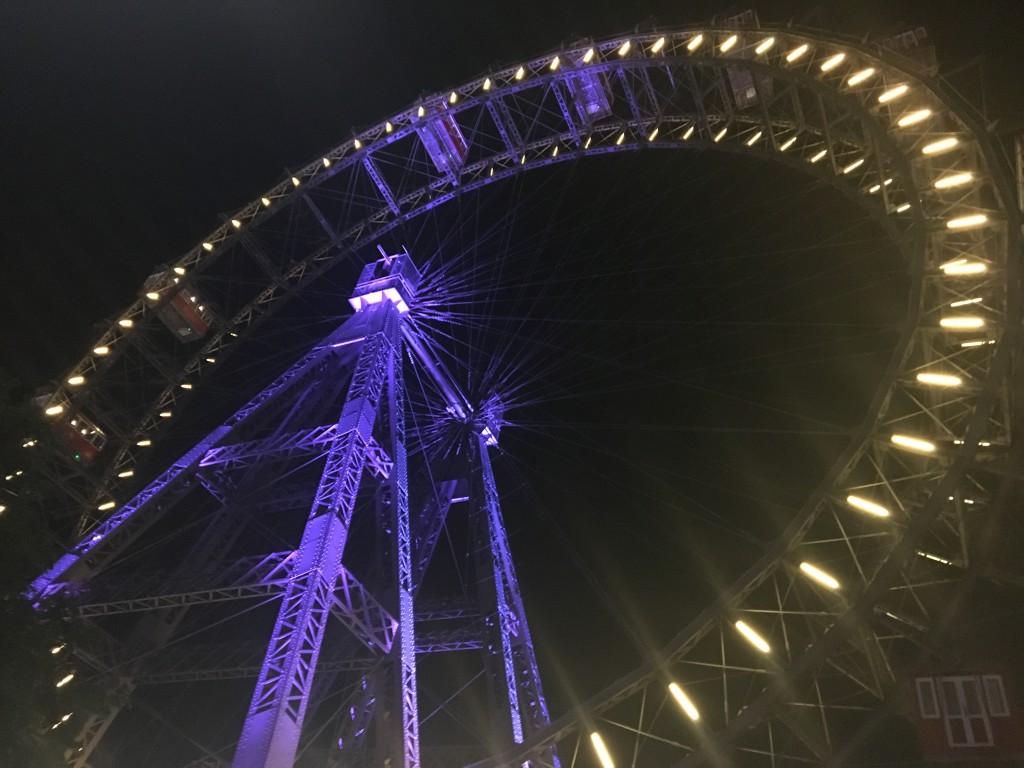 Wiener Riesenrad built in 1897.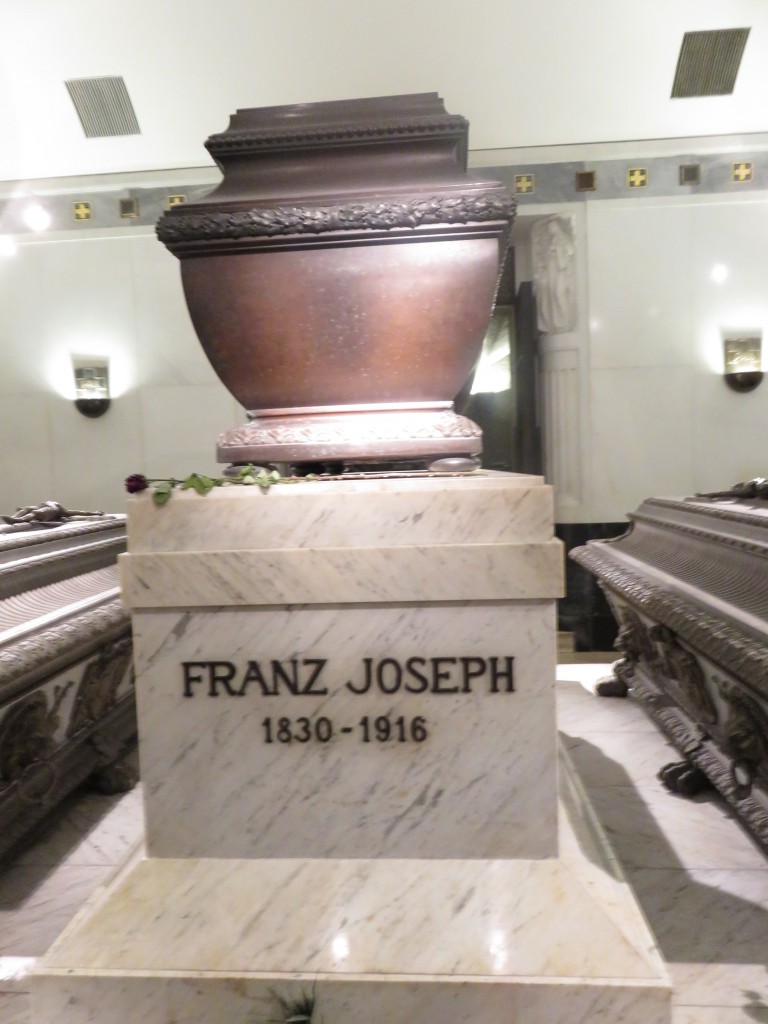 Franz Joseph in the Hapsburg Crypt.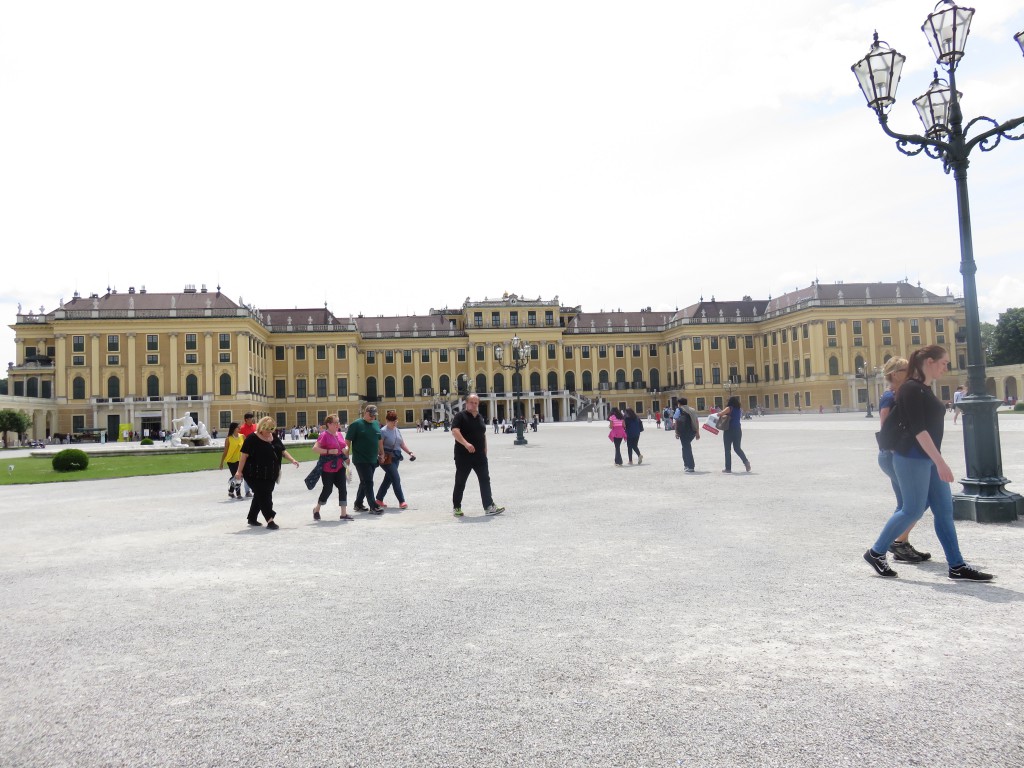 Schoenbrunn Palace.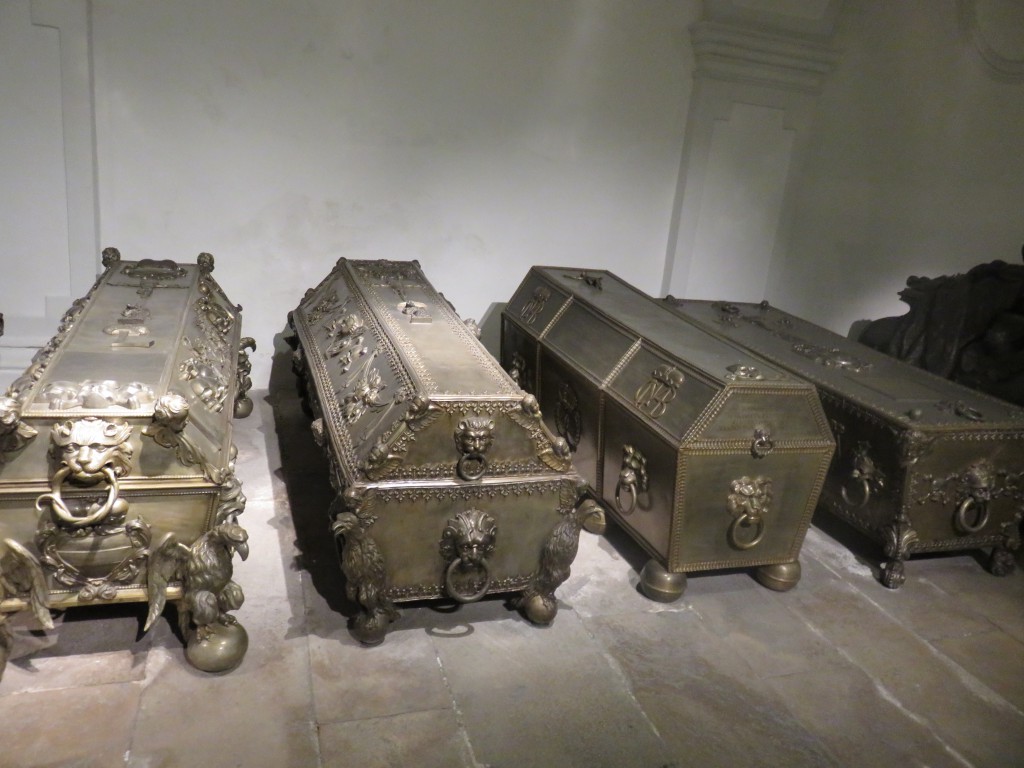 Kings of Old.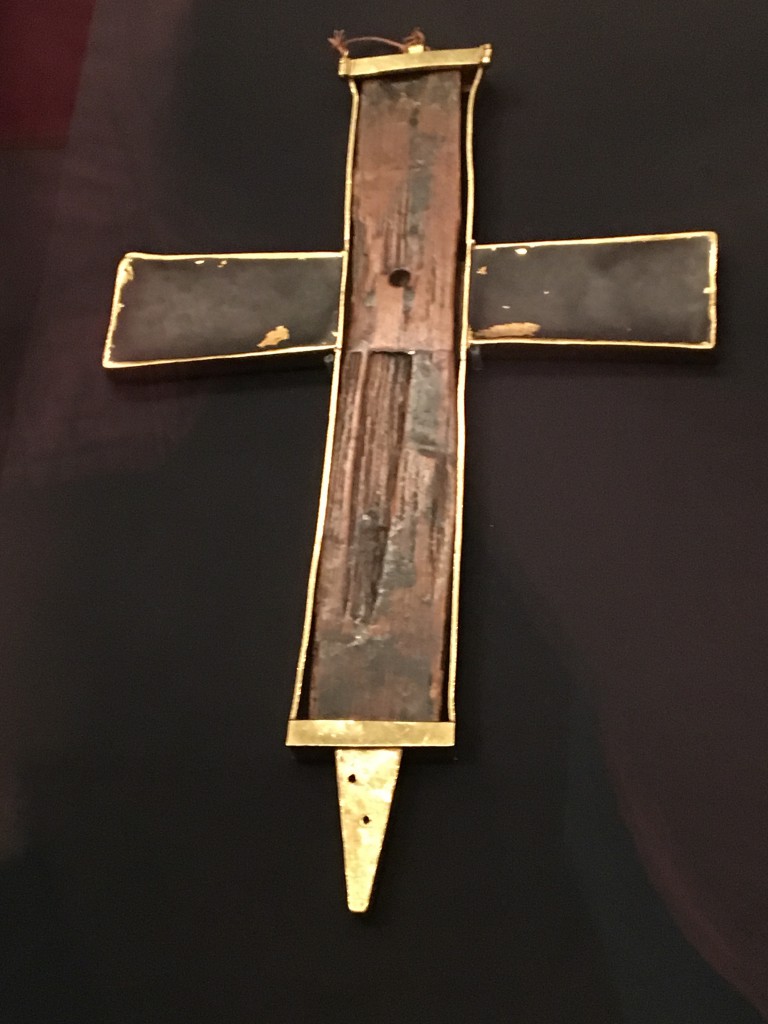 Wood From the Cross at Imperial Museum.
Central Europe Panoramic – Austria, Czech Republic,Poland And Hungary.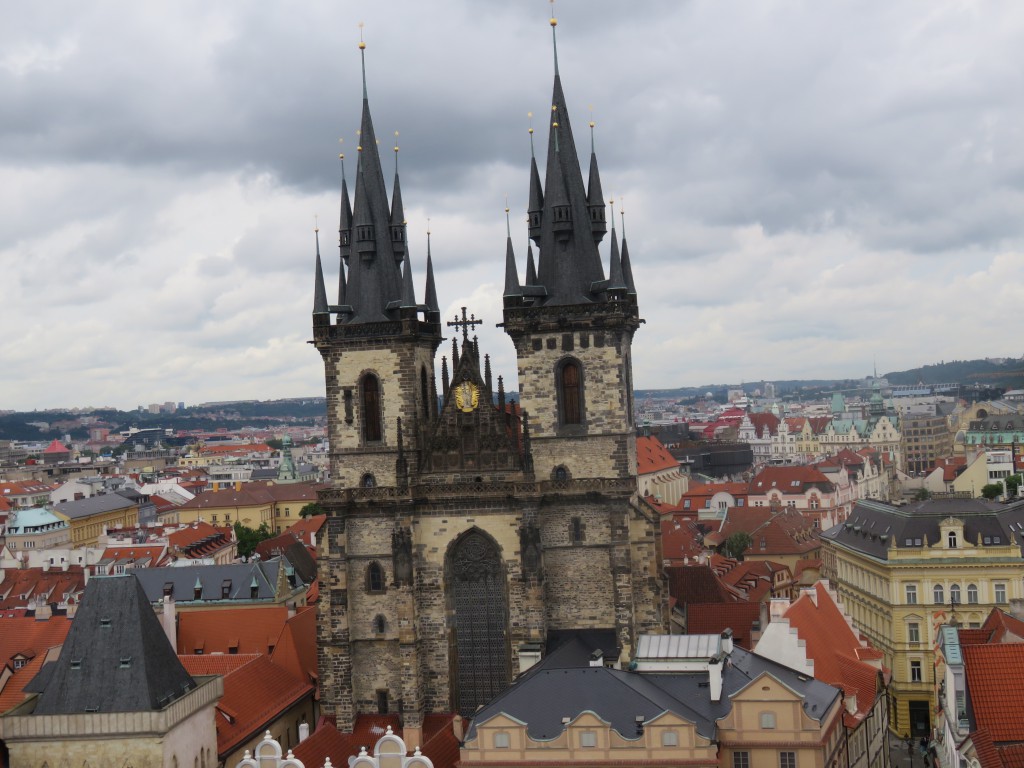 After a 4 hour train ride from Vienna, TotalAdventure arrived in Prague – for the first time since 1990, just  after Liberation. Although tourists congregate heavily in the Old City and the population is much wealthier – the medieval buildings have stayed much the same.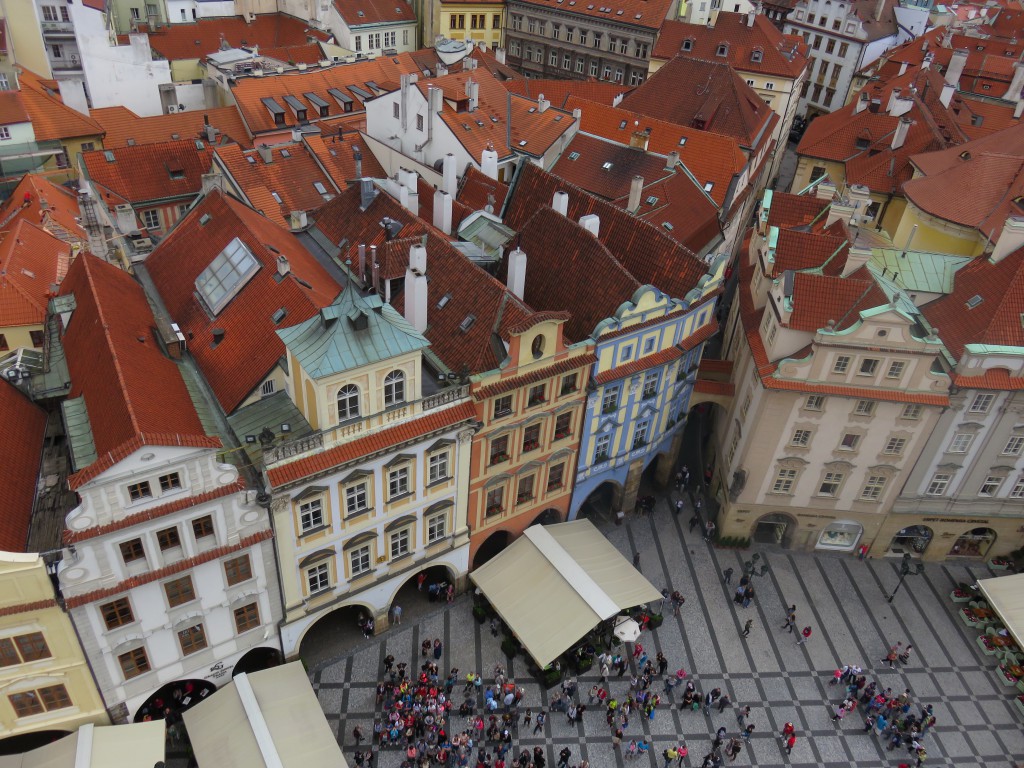 Over the Stari Grad – Old City.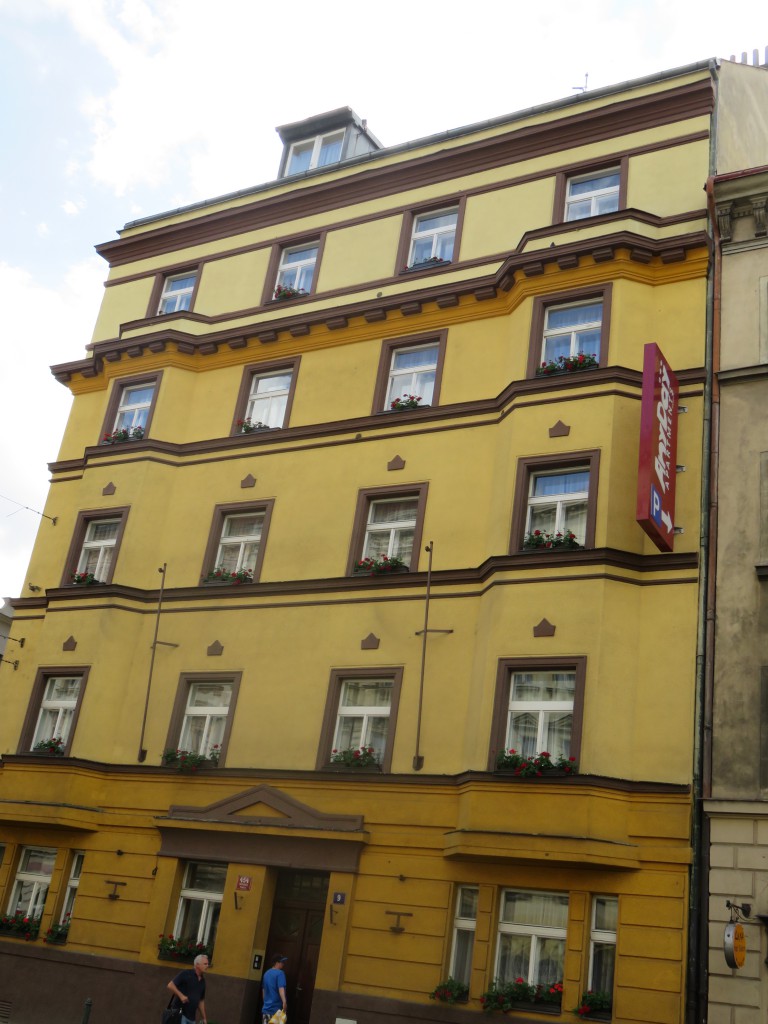 Habsburgian Architecture.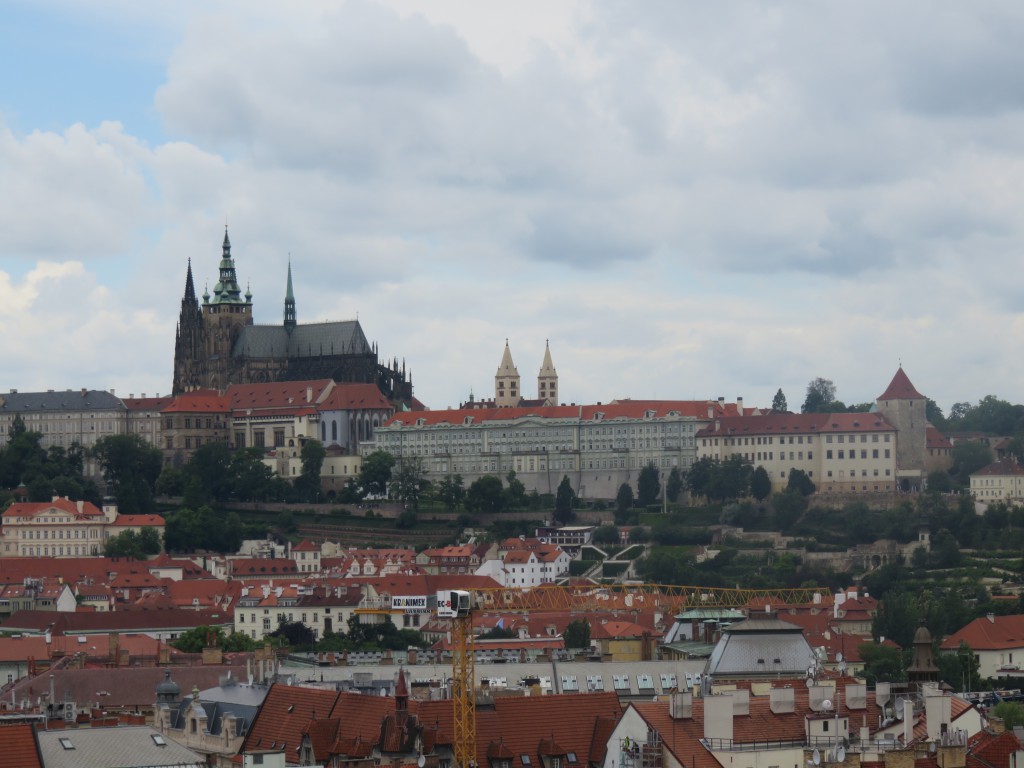 Hradcany Castle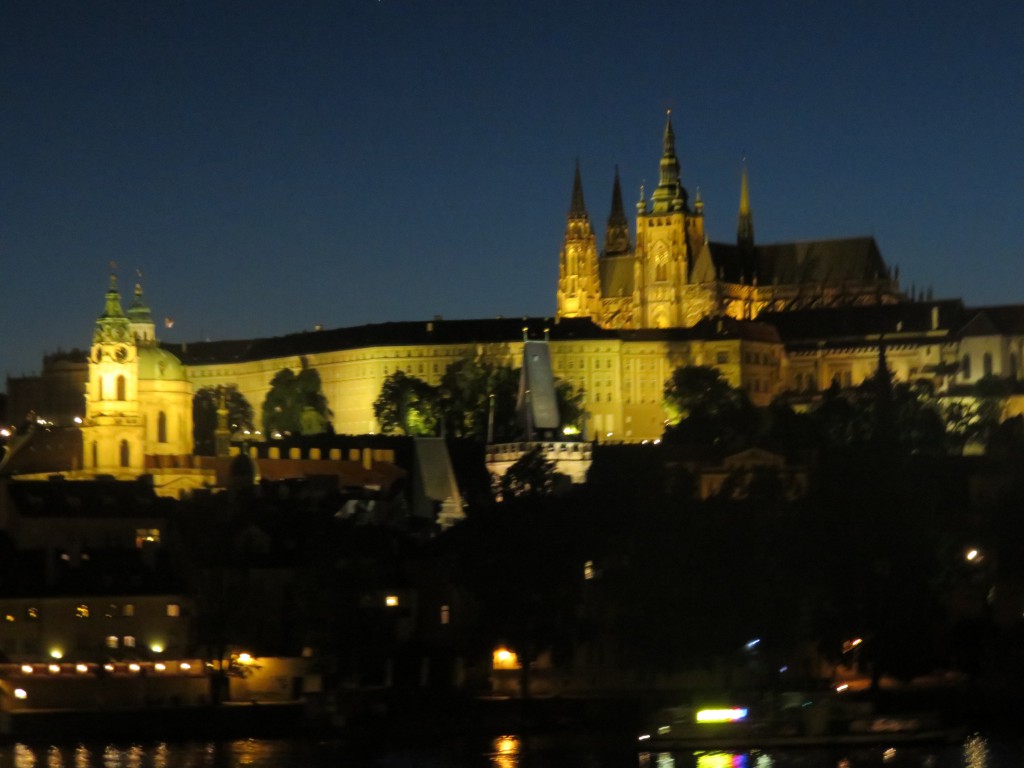 Hradcany by Night.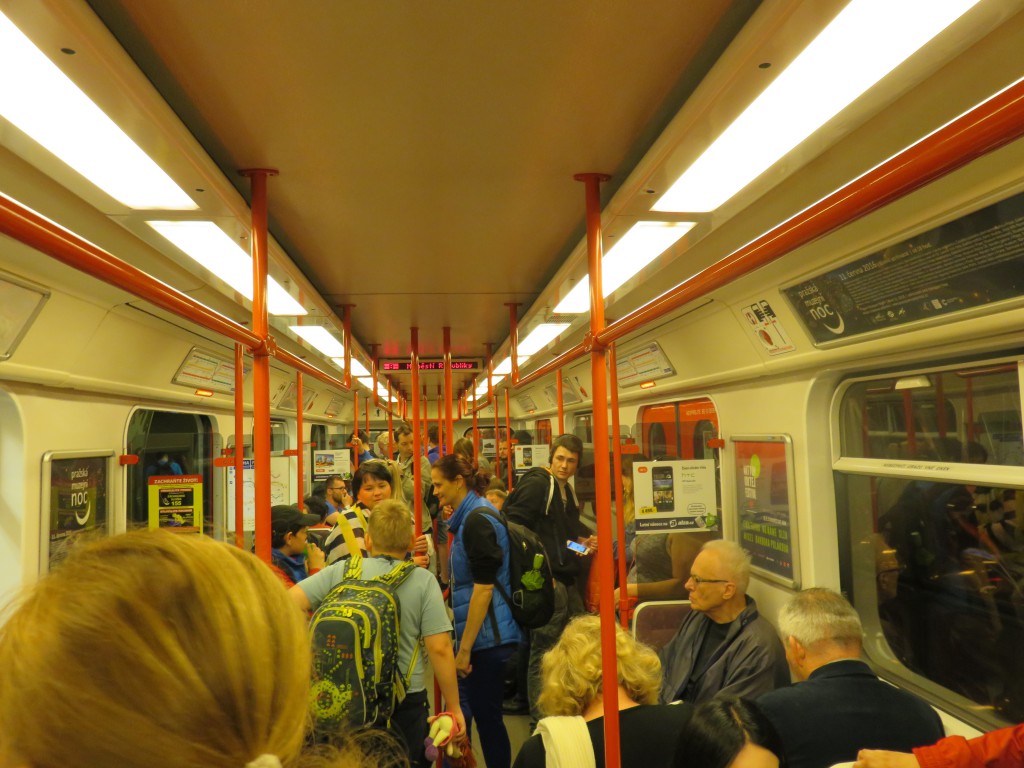 On The Metro, about 60 cents US.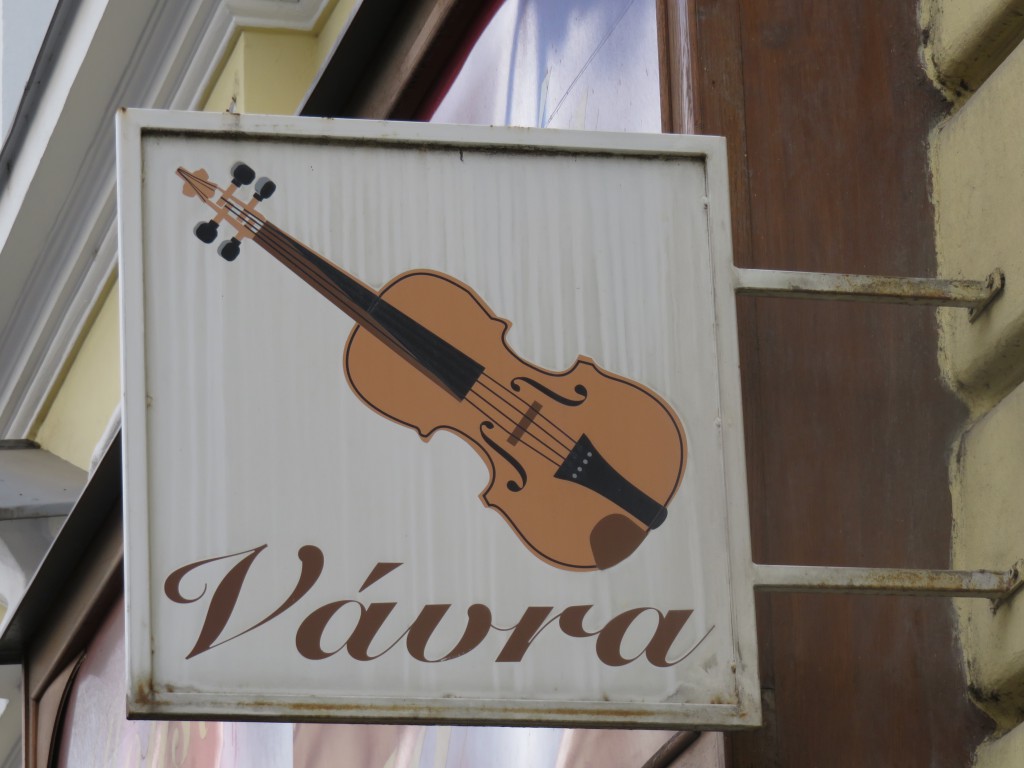 A Musical City.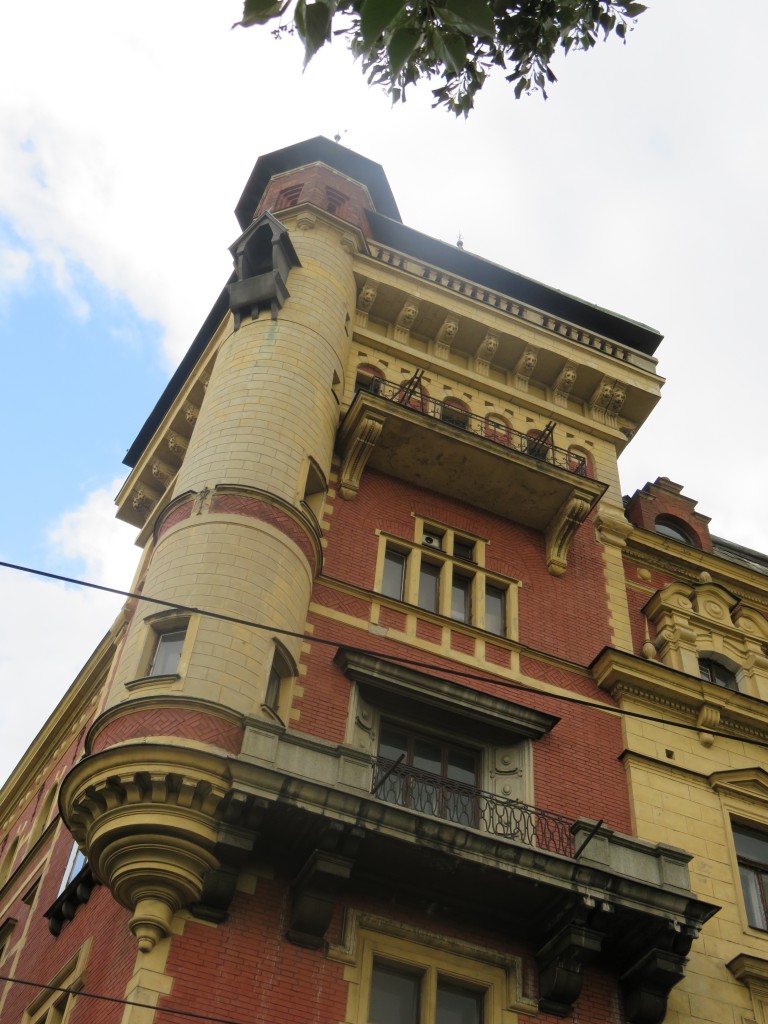 Baroque.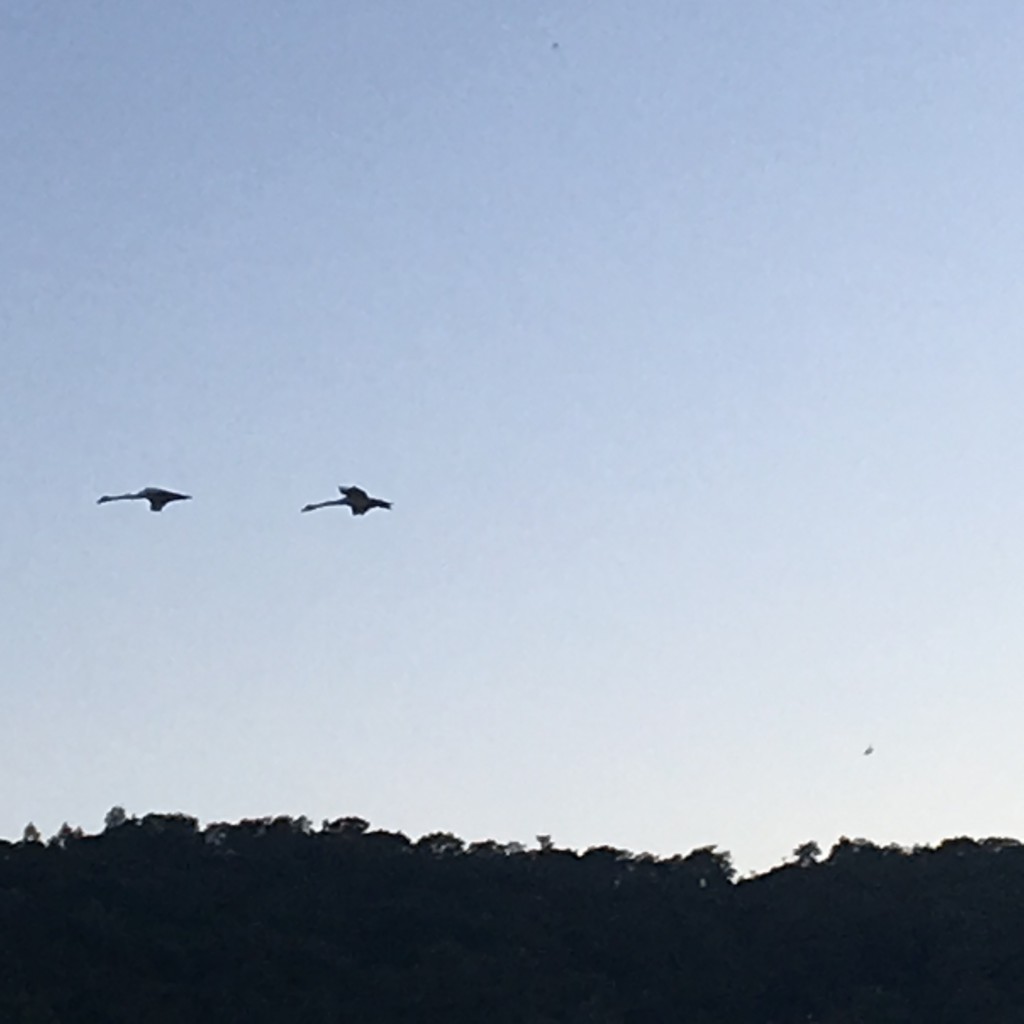 Evening Storks.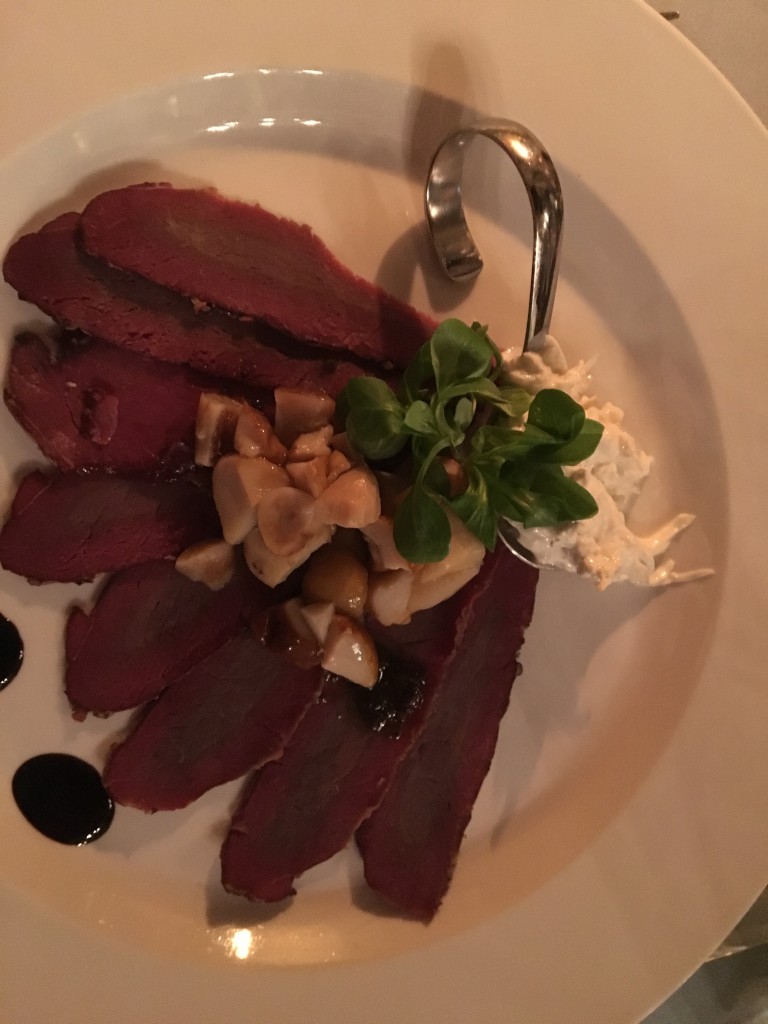 U Modre Kachnicky is one of the best game restaurants in the world outside of Iceland. Here is smoked duck.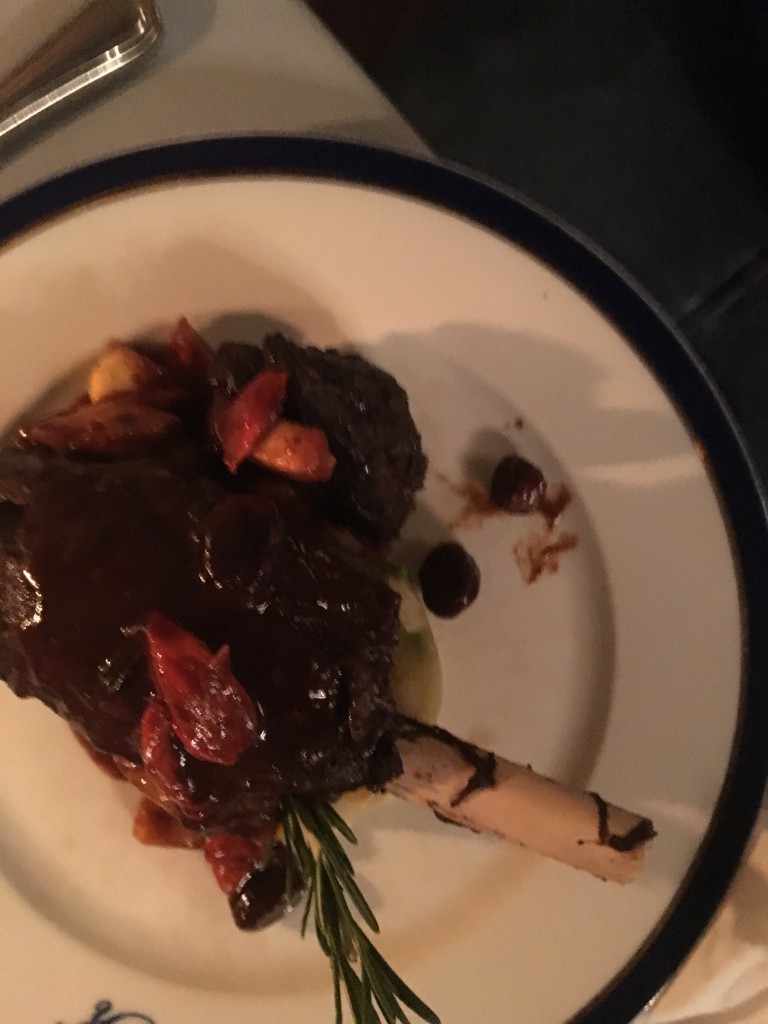 Wild Boar at U Modre Kachnicky.