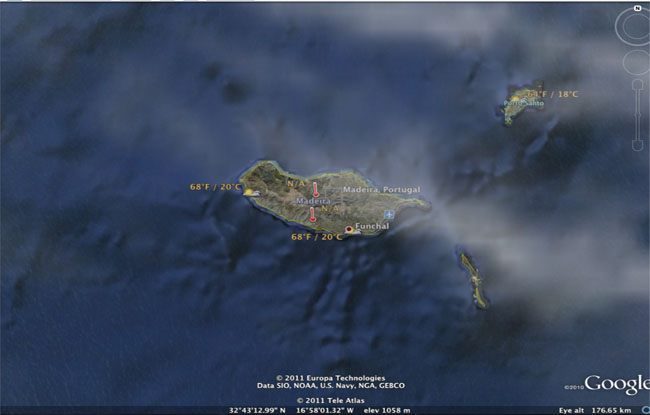 After sailing southeast to 33°7.8′N 17°16.65′W we reach another Portuguese outpost – Madeira. According to Wikipedia it t lies between 
32°22.3′N 16°16.5′W and 
33°7.8′N 17°16.65′W, just under 400 km north ofTenerife, Canary Islands, in the north Atlantic Ocean and an outermost region of the European Union.[4] The archipelago comprises one of the two Autonomous regions of Portugal (the other being the Azores located to the northwest), that includes the islands of Madeira, Porto Santo, the Desertas and the Savage Islands.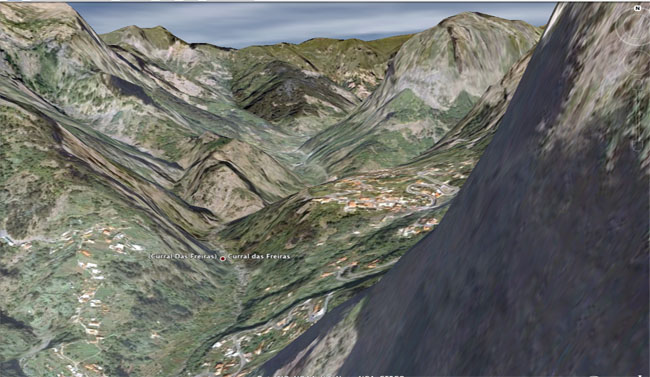 Madeira was re-discovered by Portuguese sailors in the service of Infante D. Henrique (Henry the Navigator) in 1419, and settled after 1420. The archipelago is considered to be the first territorial discovery of the exploratory period of the Portuguese Age of Discovery.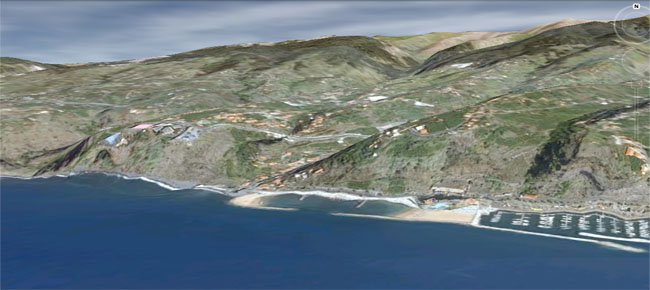 While the islands have an adventurous potential, most visitors are sun-starved Northern Europeans visiting on cheap package tours who stick close to the town beaches and bars. This is good news for explorers however, almost everywhere else in this remote archipelago is empty.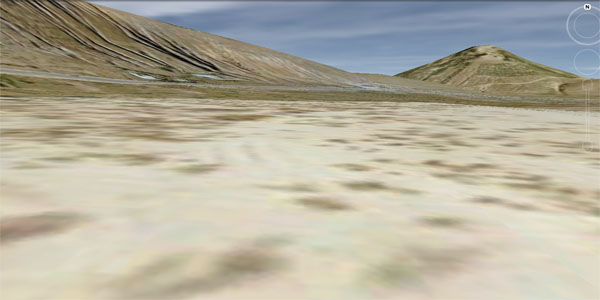 In a  sailboat one can visit the Ilhas Desertas .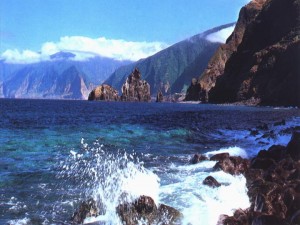 Explore the incredible North Coast. The north side of Madeira is rainy, while the southern side is very dry. Below uninhabited Savage Island – on the way to the Canaries.