Day 7 – Cachoeira Velha to Palmas
Our final day – with the biggest rapids – Class 4! We hike around Cachoeira Velha about 100 feet high and even walk behind it.
The final rapids are like a roller coaster – it is hard to stay in the boat.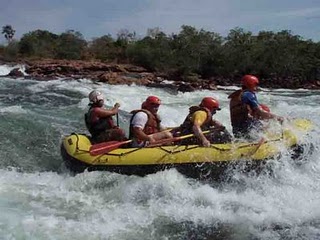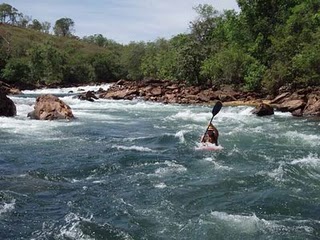 Massimo – the Brazilian Kayak Champion – goes over the Class 4 in his kayak.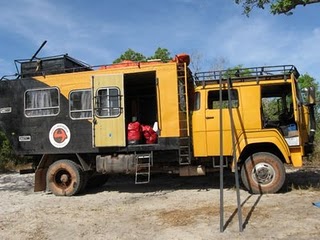 After a relaxing swim we board the 4 Elementos truck for the 8 hour ride back to civilization – in Palmas.
At night – back online for the first time in a week – I have heard no news since then – so it is interesting to read about hurricanes in the US, as well as the surprising Republican choice for Vice President.
The next morning we are off to the ATTA/ABETA Summit in São Paulo. Details soon, after everyone has a chance to read about the adventures.
FOR ADVENTURES IN BRAZIL, CLICK HERE