Sierra Madres to the Pacific
Tags:

Posted in:
On Saturday morning we drove one of the world's best highways – Autopista 95 – 368 kilometers from Mexico City to Acapulco. We started from Cuernavaca, about 85 km from the DF. Because of the very high cost – over $55 to drive the whole length – few people can afford to use it , making the Autopista seem like a private highway. From the high cold Metropolis, to tropical Pacific beaches , through mountains,forests and desert – the entire trip takes about 3 .5 hours ( many people drive at well over 160 kph ) as opposed to 8 hours on the free highway. Due to YouTube upload problems, this is a video of a video.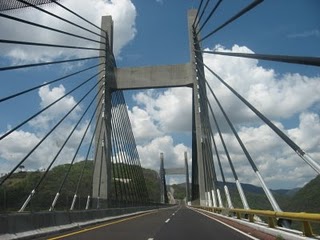 Calatrava style bridges over the arroyos.
An old,but daring standby – the Acapulco Cliff Divers – this man is diving from 155 feet. The divers pray to statues of The Virgin beforehand. Due to YouTube upload problems, this is a video of a video.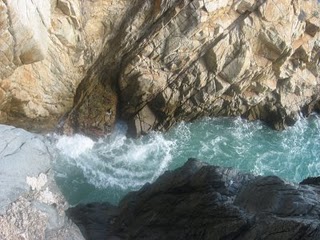 Waves smash into sea caves.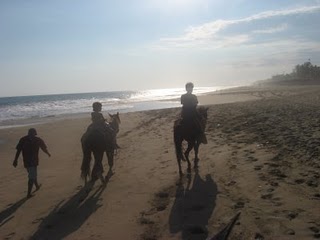 A sunset horseback ride on the beach at Pie De La Cuesta, where we stayed at the very excellent Hotel Casa Blanca – whom we hope soon will be an ArcticTropic partner once booking begins in two weeks.
Pictures and video by Nicholas Zuver.

ArcticTropic has many adventure links in Mexico. Click HERE.