Tags:

Posted in: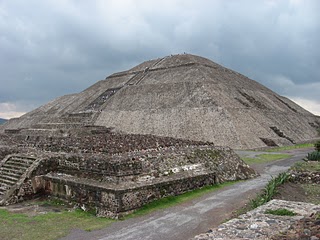 This morning we hired a car to take us out to Teotihuacan – seat of the Aztec Empire. Above is the Templo del Sol. The weather was brisk – 60 at best, with some cold showers – but great viewing.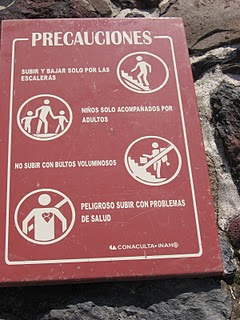 If you're out of shape – this climb is not for you!
Teotihuacan Panorama
A Nest of Ferocious Fireants !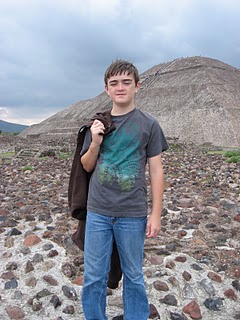 In the footsteps of Montezuma and Cortez !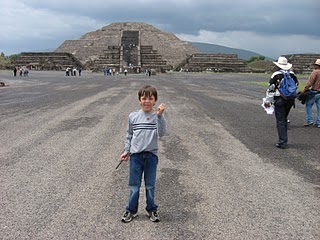 A young Conquistador at the Templo de La Luna.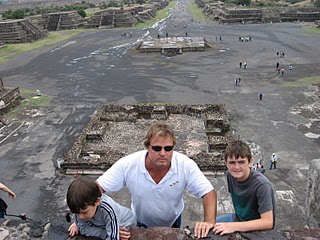 A steep climb. 45 degree angle.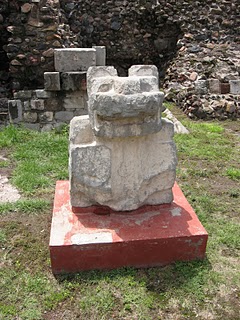 An Ancient Cat.
New Excavation.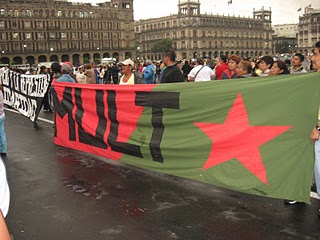 Late in the afternoon we went to the Zocalo to watch the Army lower the giant flag before sunset . It was not to be – Communist agitators had gathered at the front of the Palacio Nacional to block the troops – hoping for a confrontation. Riot police were at the ready. There was no trouble, however – rain dispersed the crowd .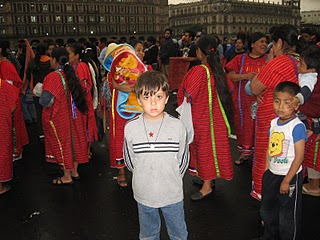 Posing with Indian marchers.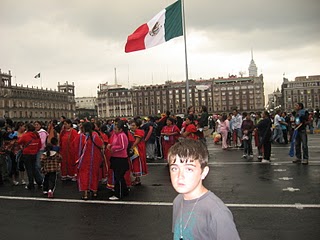 In Mexico's Geographic Center.
For over 35 Mexico Adventure destinations click HERE.