Posts Tagged
'Shanghai'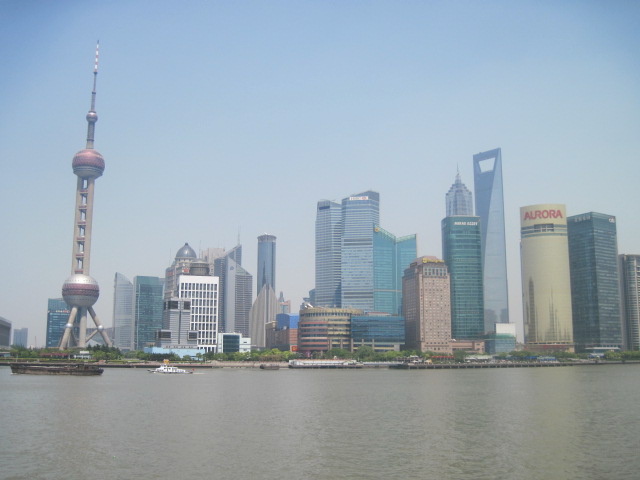 Shanghai had changed a lot in the 14 months since ArcticTropic had last visited. There were 3 new buildings , all taller than the World Trade Center, all built in two years or less.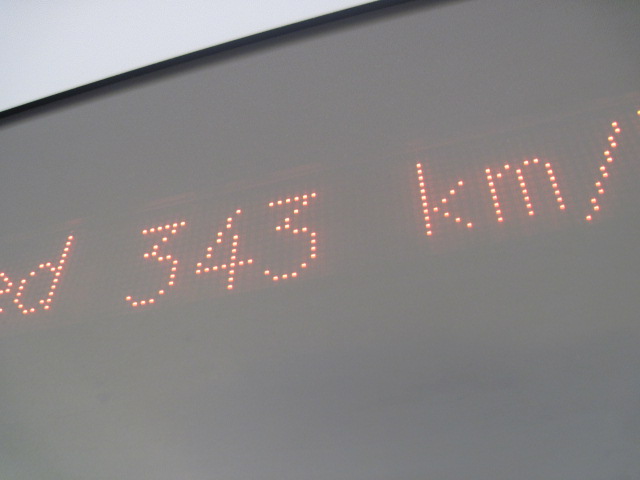 THe 120 mile ( 190 km ) trip from Hangzhou to Shanghai took 45 minutes on the Bullet Train -at 343 kph – 212 mph.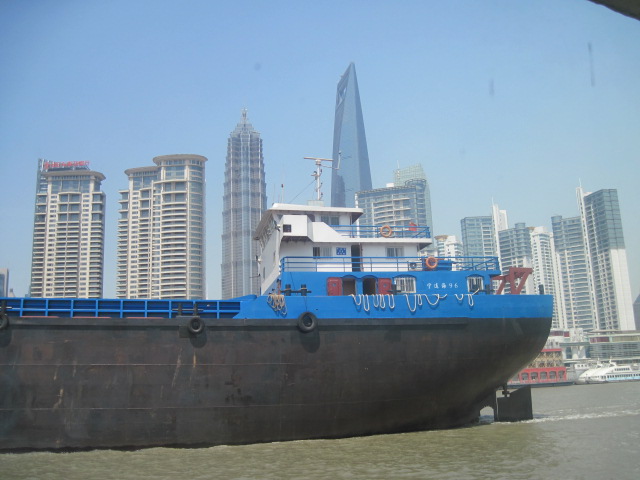 Crossing the Huangpu River from the Bund to Pudong.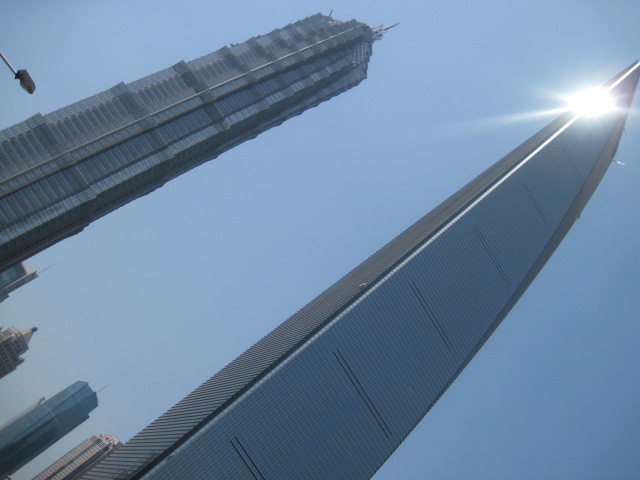 Just completed – building on right –  the Shanghai World FInancial Centre , at 429 m ( 1614 ft.) the 3rd tallest building in the world.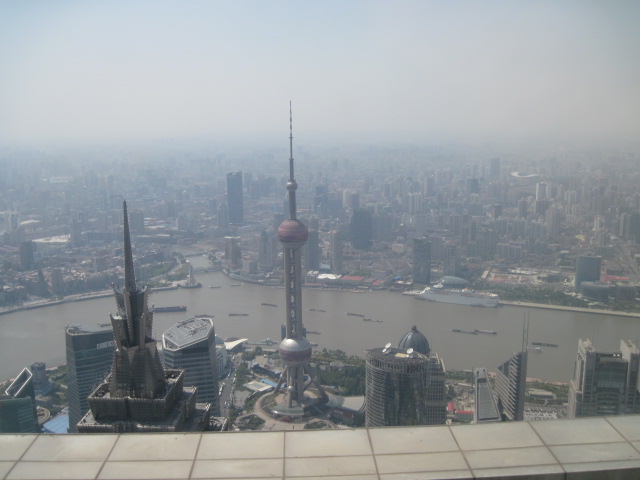 View from the top – last year's tallest structure – the CCTV Tower. ( See March 2010)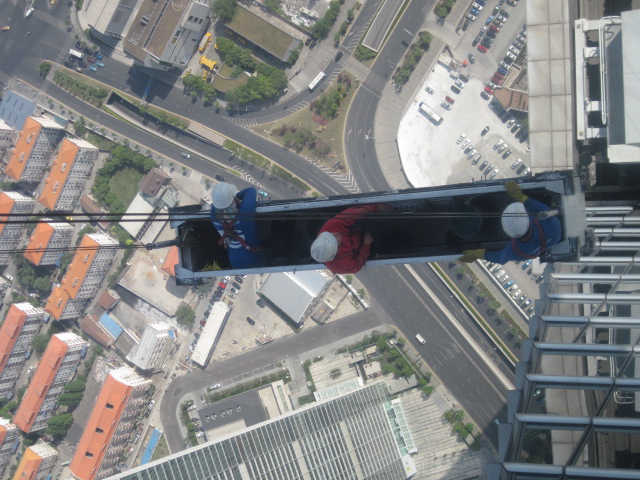 No matter how high – windows always have to be washed – especially in smoggy Shanghai.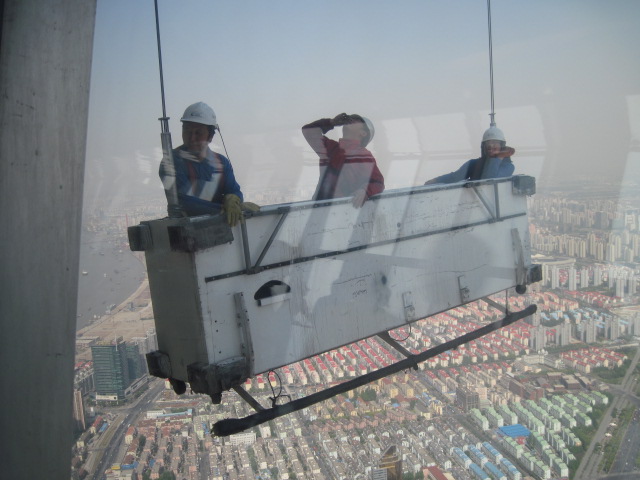 Vertigo sufferers need not apply for this job.
FOR ADVENTURES IN CHINA, CLICK HERE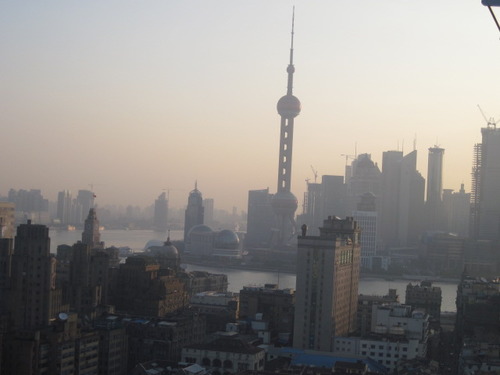 Sunrise over Shanghai a few minutes minutes ago , now on Wednesday
morning,March 10th,Like most of the Northern hemisphere , China has had
one of the coldest winters on record. Shanghai is same latitude Tijuana
Mexico on the other side of the Pacific and yesterday it snowed.
Shanghainese cuisine is natural and delicious. I had one of the best meals
in years at Bao Lu. Far more than I could eat – total cost – about $ 17.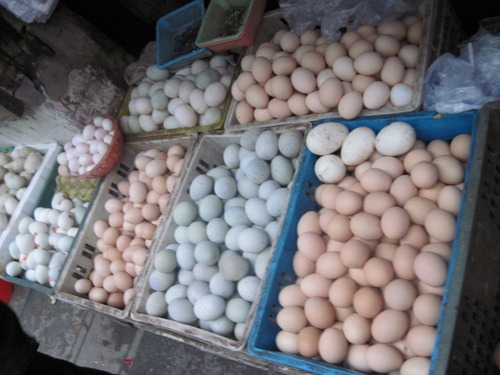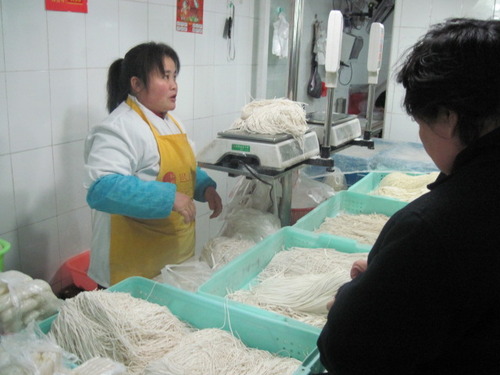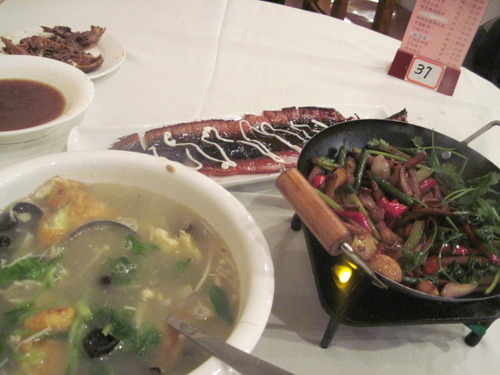 Yesterday I took the high speed train from Beijing to Shanghai. The 1000
mile trip took 9 hours,but by 2012 the same trip will be only 4 hours.
Today was a relaxation day before a long week of meetings. Above you will
see some happenings around the city.