Posts Tagged
'Elephants'
Tags:

Posted in: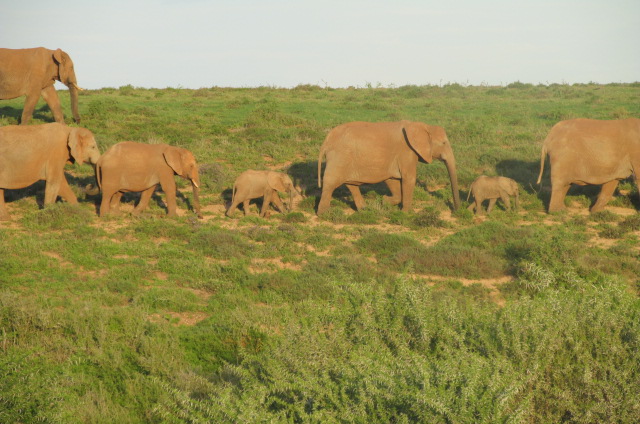 Sunset at Addo National Park as elephant families go out to feed. Here we see the limitations of the GoPro – hopefully zoom capabilities will be included in the next software update. This is the farthest south range of elephants – at 34 degrees south of the equator , winters are cold and it sometimes snows !
For adventures in South Africa, CLICK HERE
Tags:

Posted in:
Yesterday ArcticTropic drove through Addo National Park in Eastern Cape, South Africa. Addo permits self touring by car, though one must never leave the car. The video gets a little shaky at the end as a young male was getting ready to block my tiny little rental car, so it was time for a quick exit. This video took over three hours to upload, but there will be may more upon return to the USA and fast connections.
For adventures in South Africa, CLICK HERE