Posts labeled with Country
' Malaysia'
A word from a sponsor …………
All Points East has been offering exciting small group and family adventure holidays to South East Asia for over 10 years.  Whilst we recognise there are 'must see places,' we also realise that the modern day traveller has a desire to uncover each country's best kept secrets – off the beaten track.
With exciting itineraries to Thailand, Laos, Cambodia, Vietnam, Yunnan, Malaysia, Borneo and Sri Lanka, All Points East has a proven philosophy – to provide small group tours that ensure genuine interaction with local people.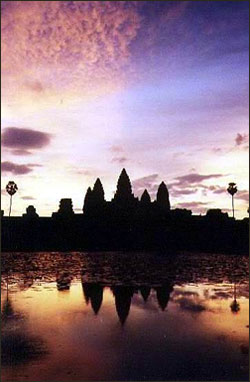 Winners of the 2010 Tourism Authority of Thailand Green Award, we have a commitment to local communities and to ensuring that our tours have respect for the people and places we visit.
As much as possible we stay in smaller, locally run hotels and guest houses, eat in local restaurants and use local style transport.  Guides and agencies used are considered friends rather than business contacts.  In keeping with our commitment to the communities we visit, our group sizes are usually a maximum of 10, very occasionally 12.
If this style of travel is for you and you want to get to know the real South East Asia, we would love to show it to you.
Sarawak is a Malaysian State on the island of Borneo – home to lost tribes and as yet undiscovered flora and fauna. Besides the Sarawak River, the Baram River, along with the Lupar and the Saribas, are the only way to penetrate the hot and hostile jungles. The Iban tribes, while modernizing, still live mostly in traditional villages.