Tags:

Posted in: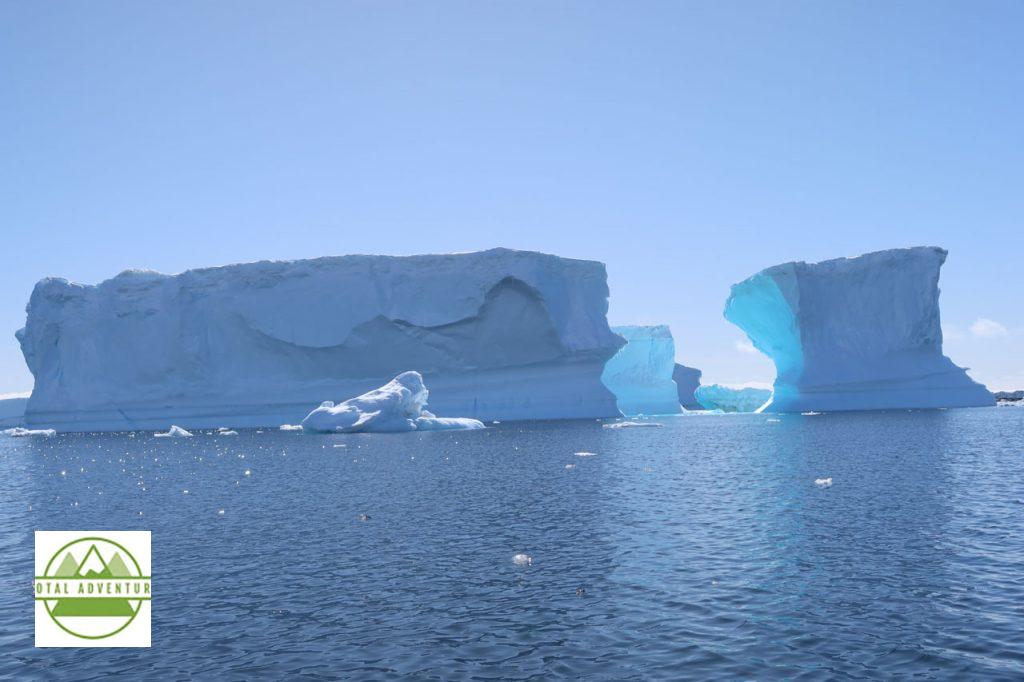 In Antarctic Summer, beginning in Late November/Early December – the sun softens the coastal icepack , allowing sections of the continental ice sheet to break off into the water – in the this case the Pacific zone of the Southern Ocean. At the same time the salt water sea ice softens and breaks up, allowing ships to enter bays and for penguins to fish in more open waters.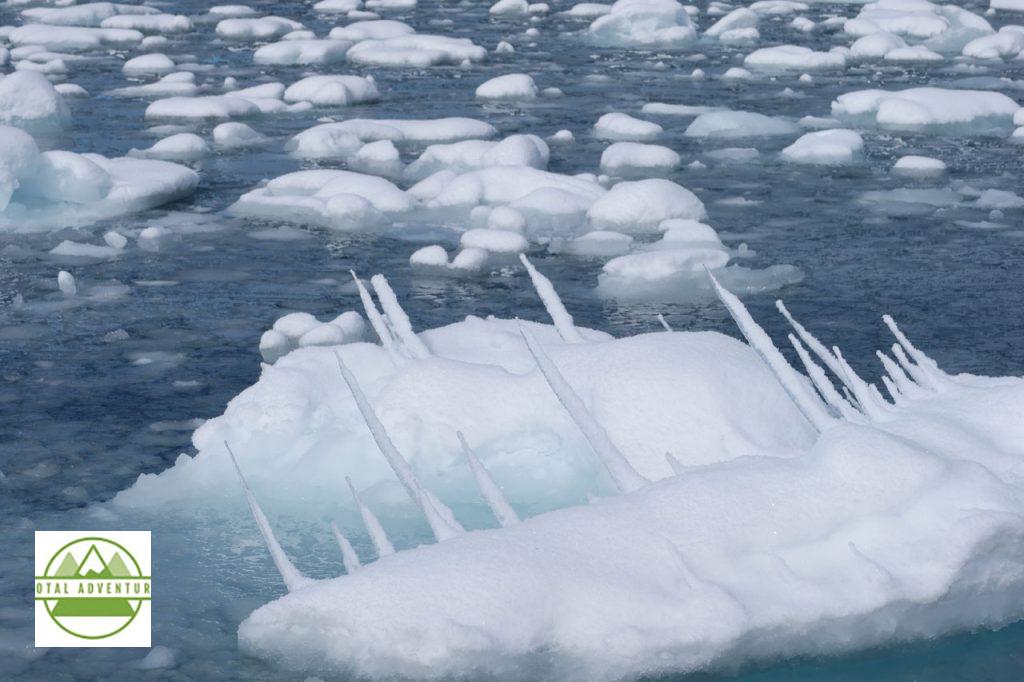 We see here a mixture of land and sea ice.The whiter ice is remnants of broken and melting land ice. The flat grey ice is the frozen sea surface either breaking up or just freezing more slowly under the 24 hour summer sunshine. The seawater is -2 C or 28 F. Saltwater freezes at a lower temperature than fresh, which is Zero. Those icicles are natural art – from the broken off lip of a larger iceberg.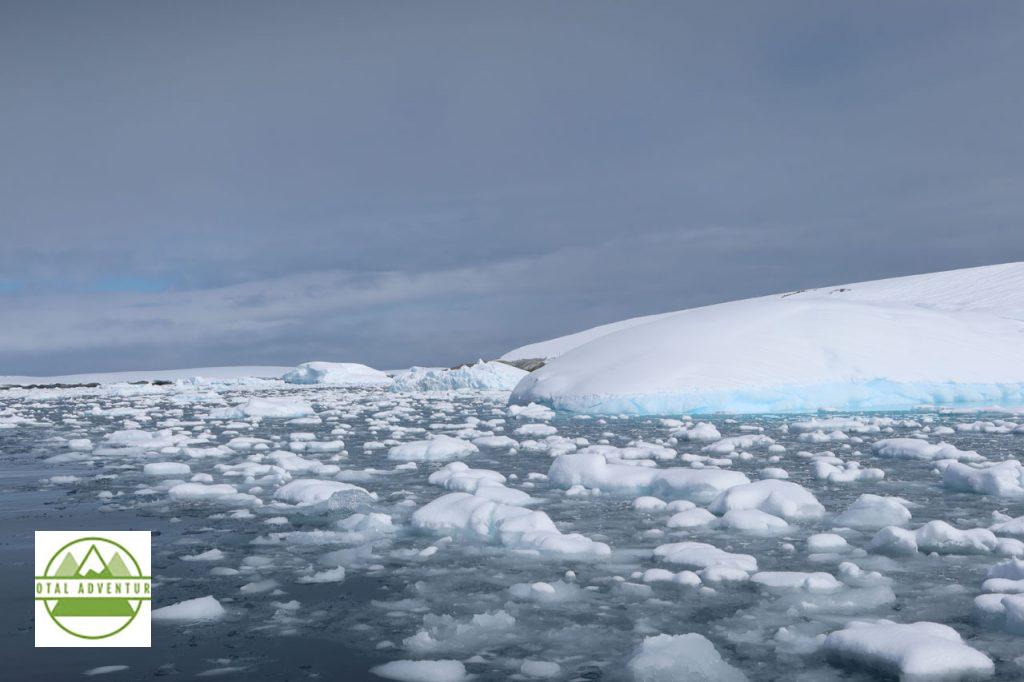 Our Zodiacs of the MV Hondius were able to plow slowly, though ice chunks often get caught in the propeller.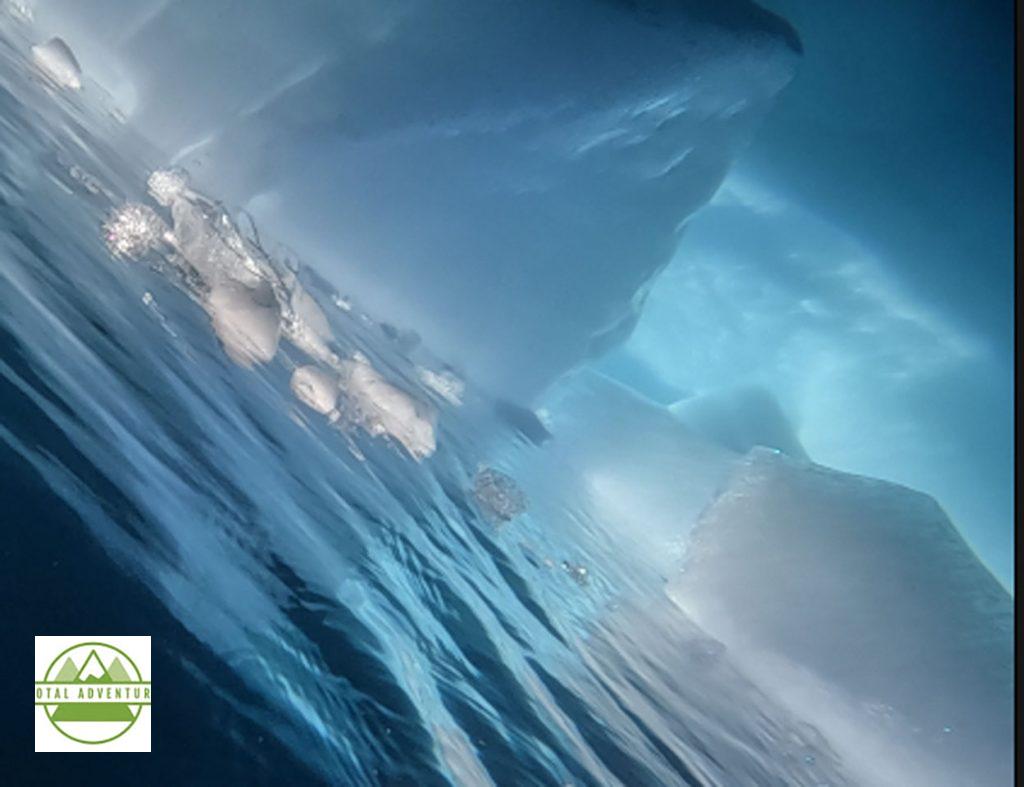 One advantage of the waterpoof GoPro, TotalAdventure shot lots of footage under the ice ! Watch the video above for extensive coverage ! Here the camera is upside down , seeing the bottom of the ice floes and the water surface.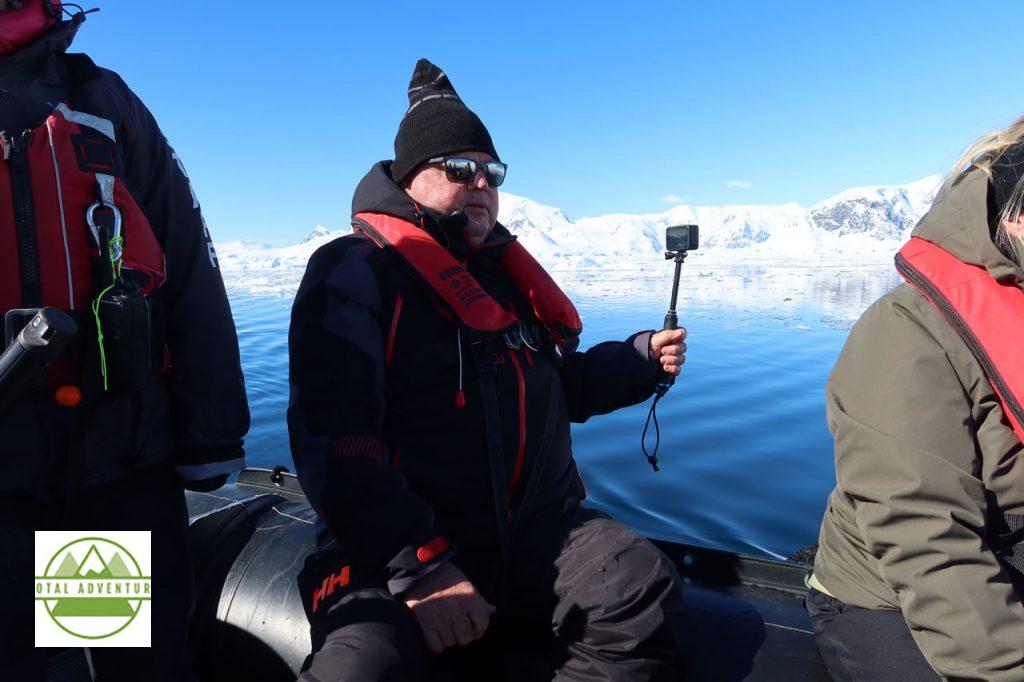 TotalAdventure aboard the Zodiac with the GoPro.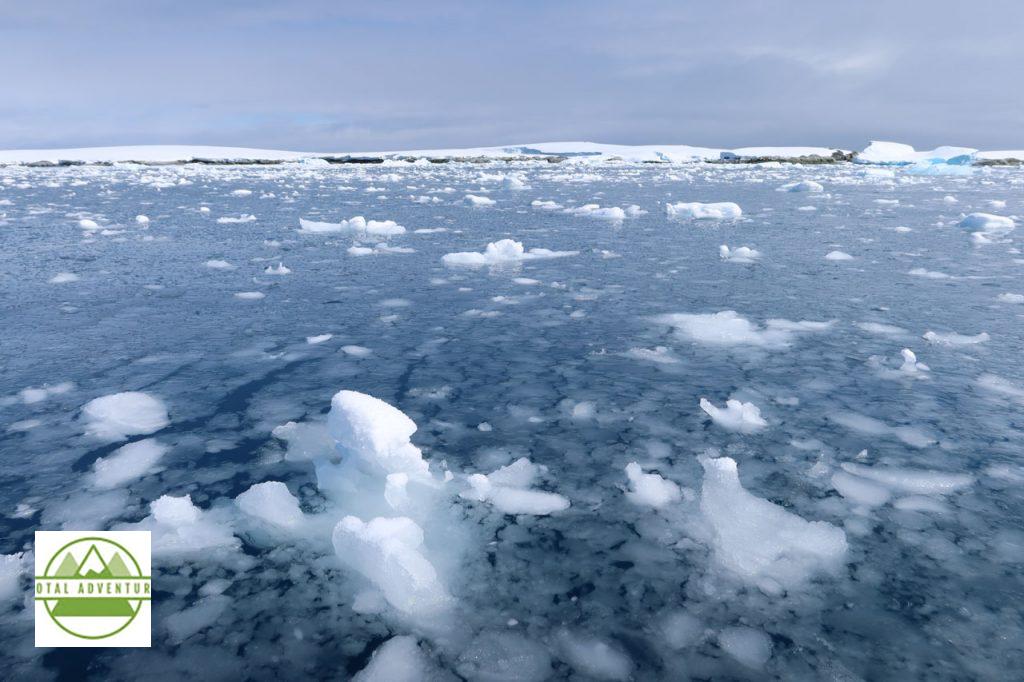 On one of the colder days, around -3 C the surface turns slushy, as is the characteristic of salt water ice when forming.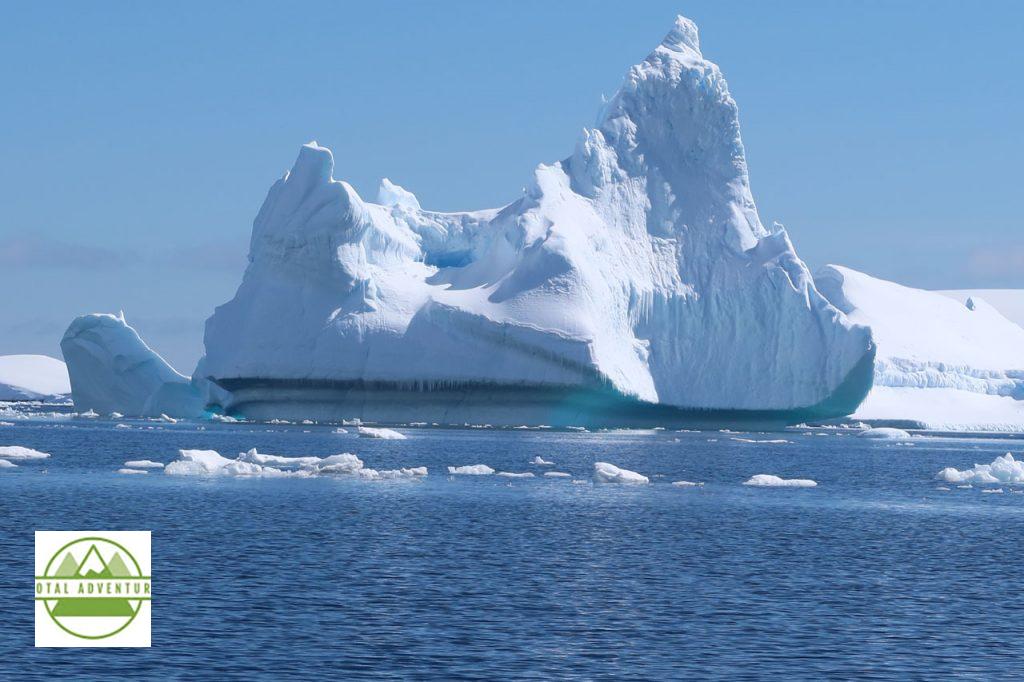 Like clouds, every Iceberg is unique.And it's true that what you see is only the tip – very large icebergs might be only 10% above water. They can also roll over. The Zodiacs steer clear of the larger ones.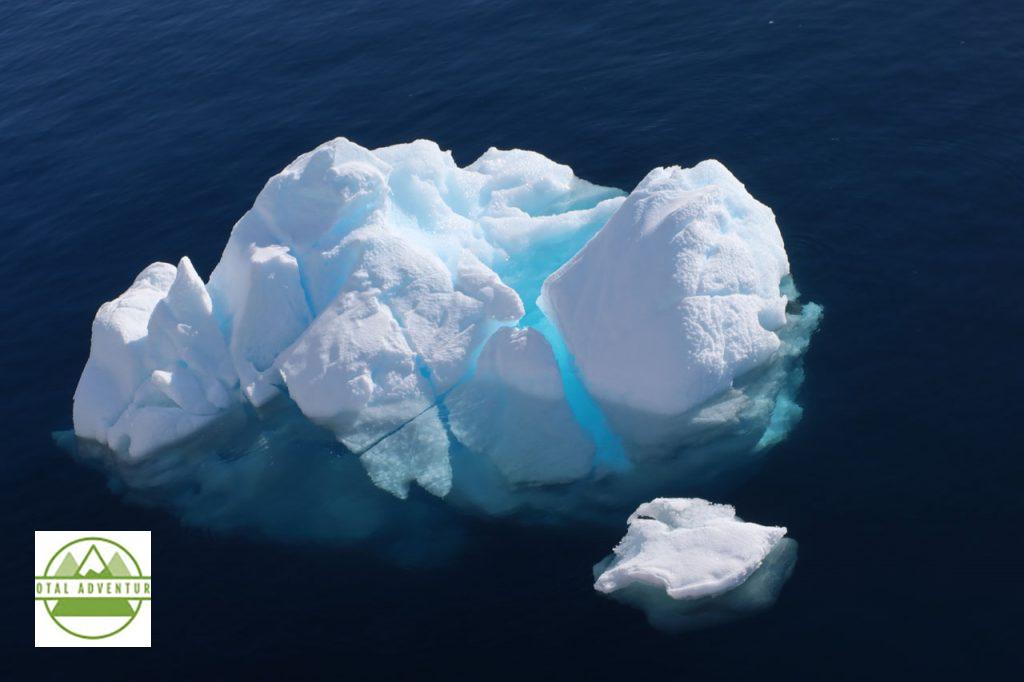 From the deck of the Hondius. See the video for much more action !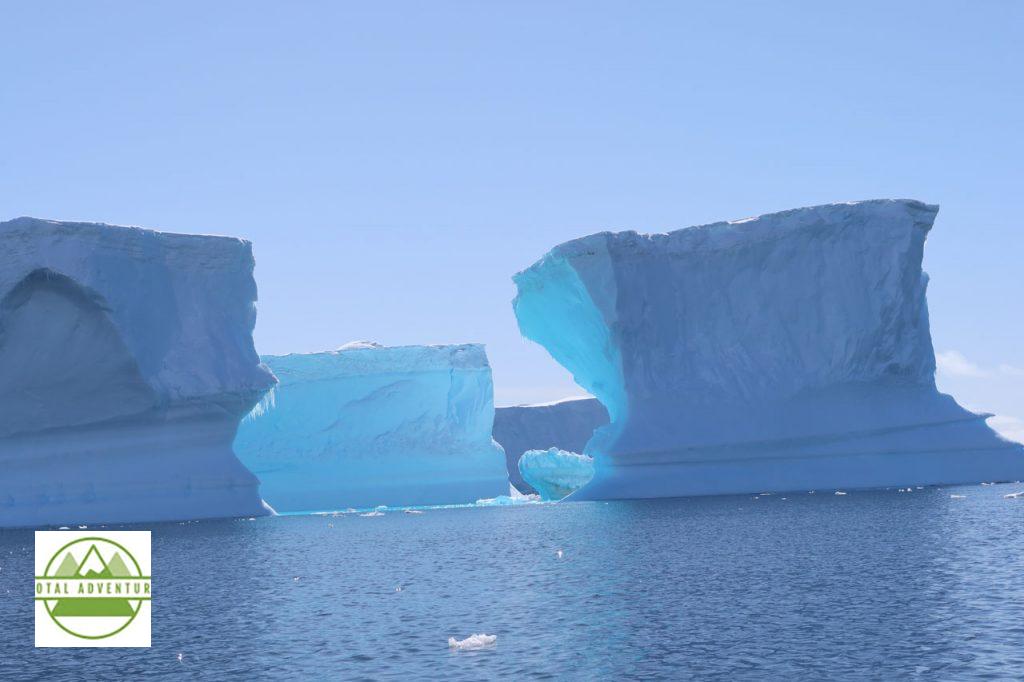 All one iceberg. There is a cove inside. Extremely dangerous to approach as huge chunks of ice can crush you.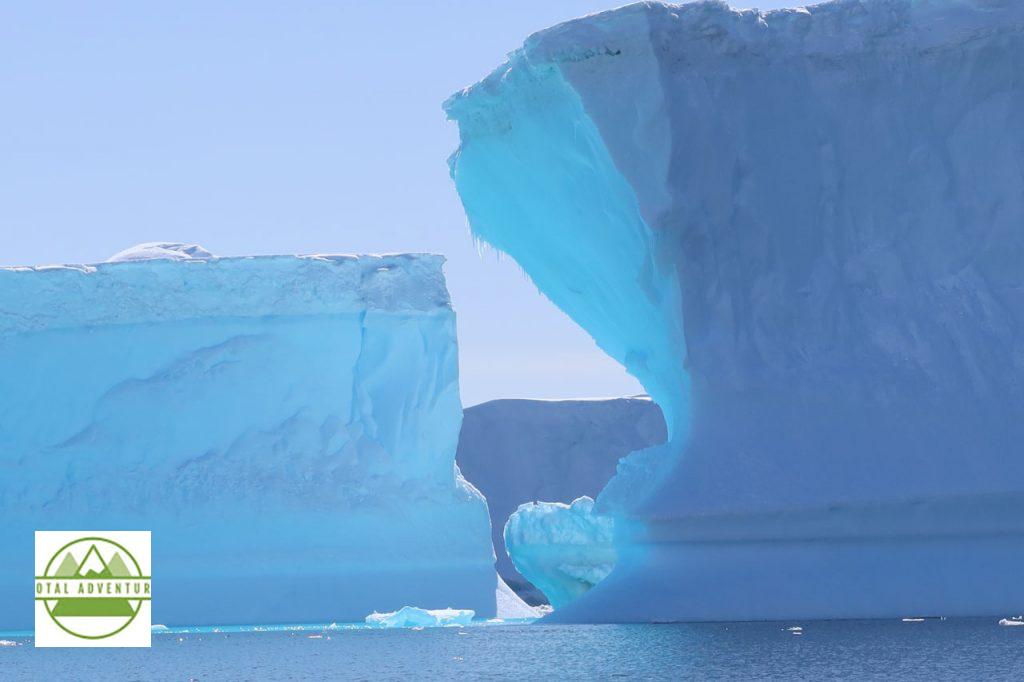 Closer , but not too close.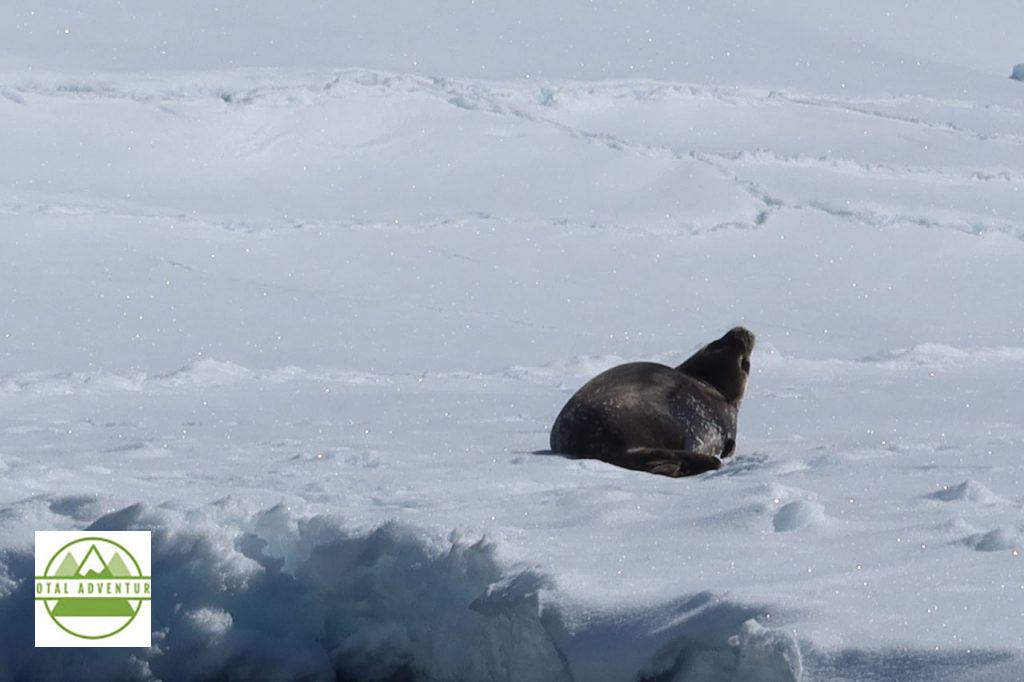 On top of an ice shelf, a Leopard Seal soaks up the summer sunshine.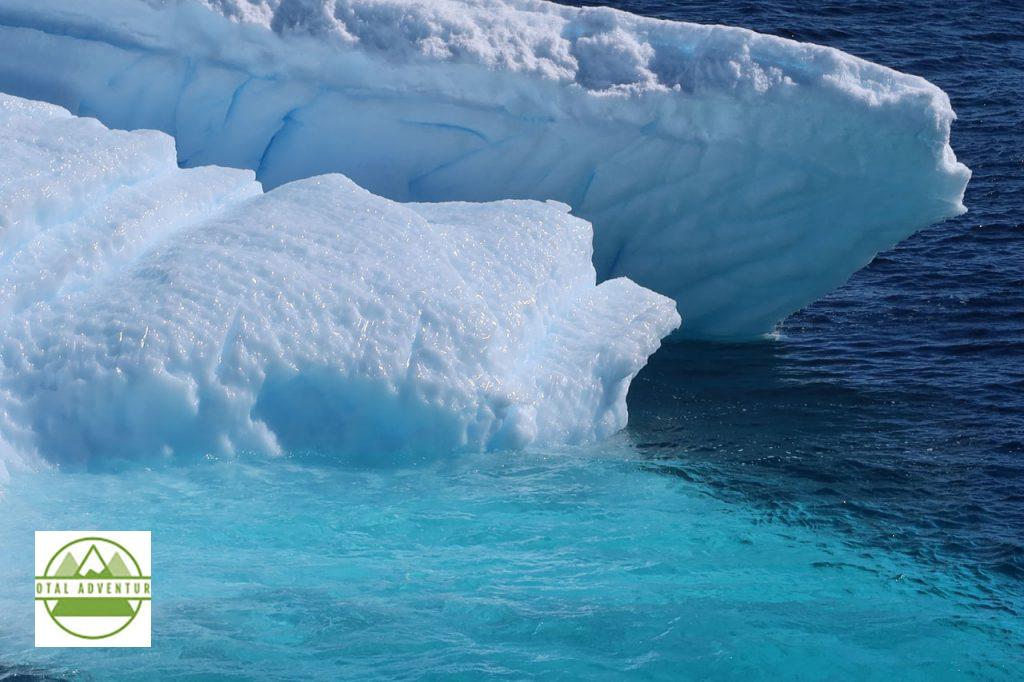 Inside, the water looks almost tropical ,with swimming pool blue – but of course it's not !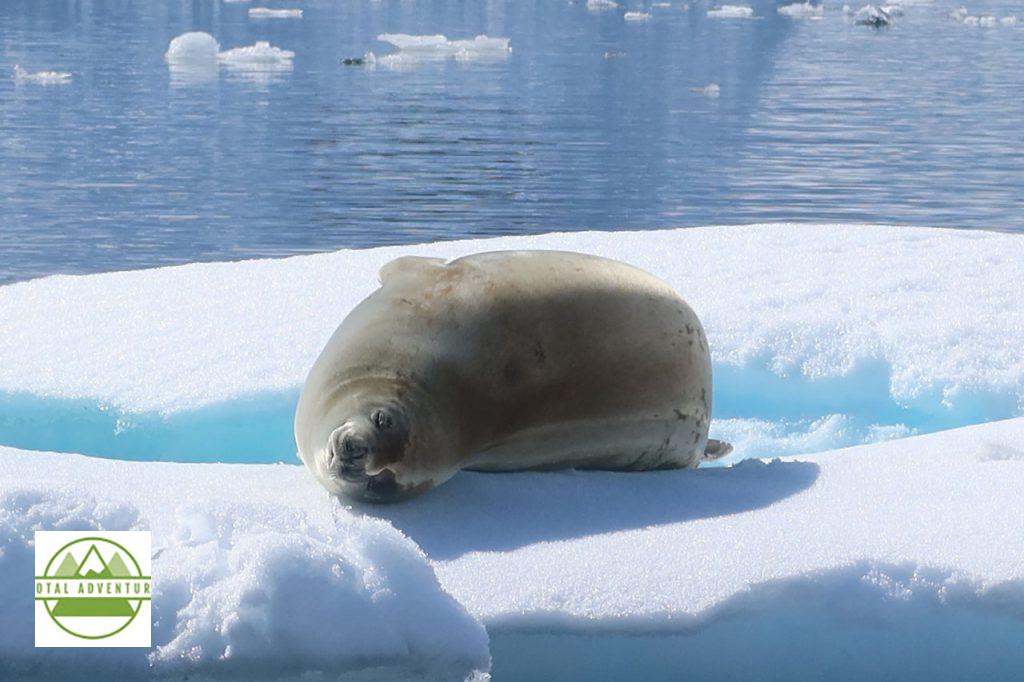 I might be cute, but I can rip your arm off ! And eat an entire Gentoo Penguin in 3 or 4 bites.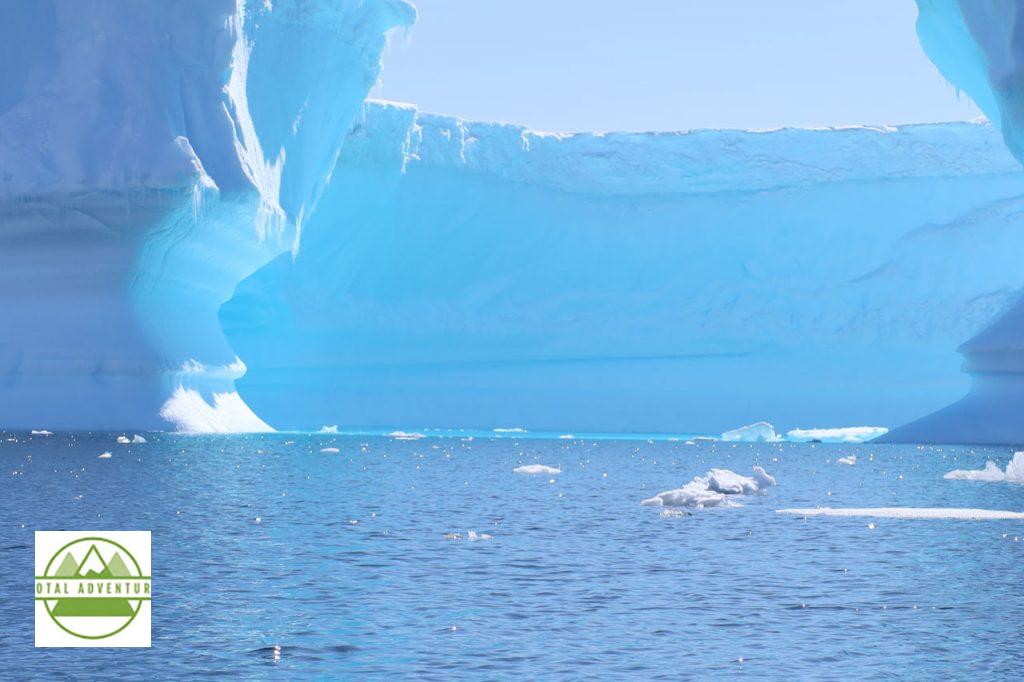 Inside the cove. Like an Antarctic resort. Just add beach chairs.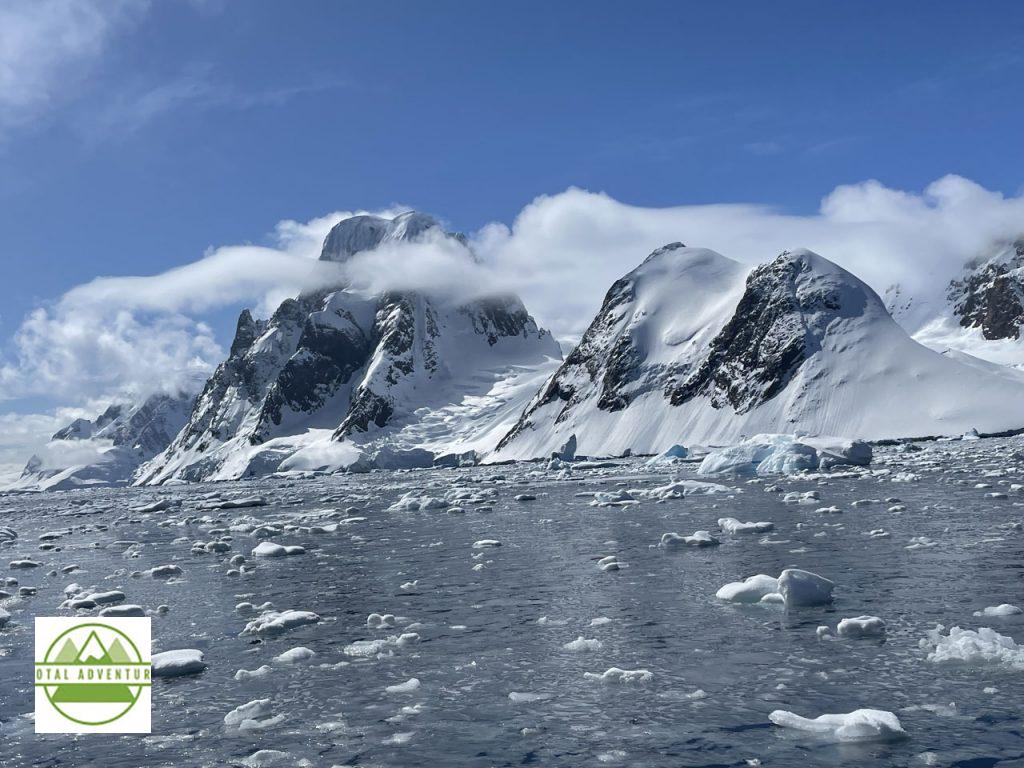 At The Bottom Of The Planet !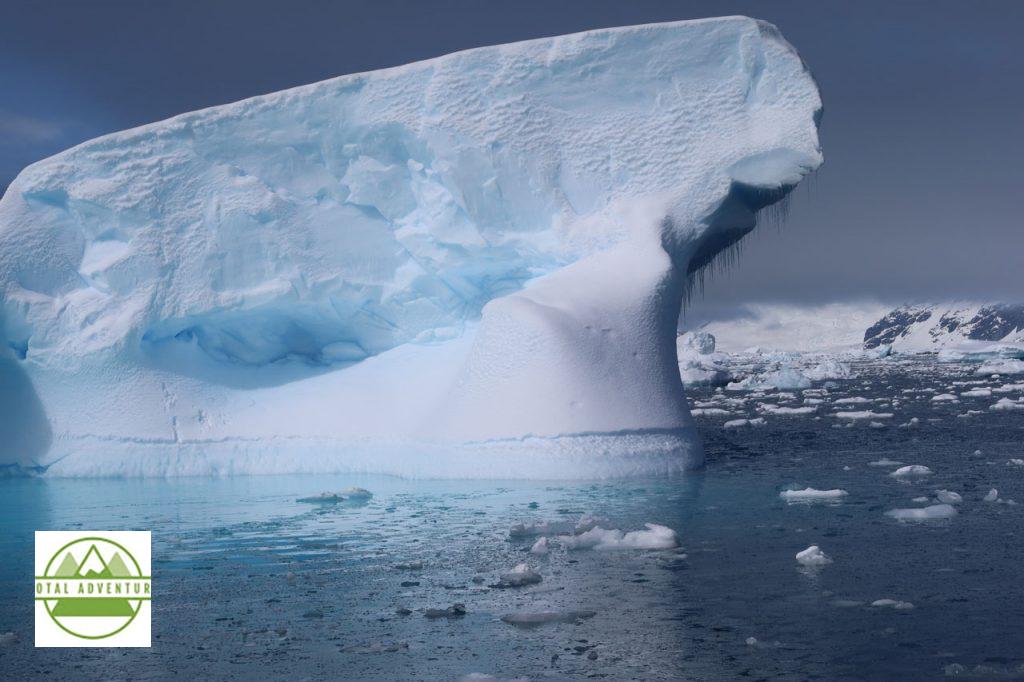 The weight of accumulated snow may flip this iceberg – a good reason to stay clear.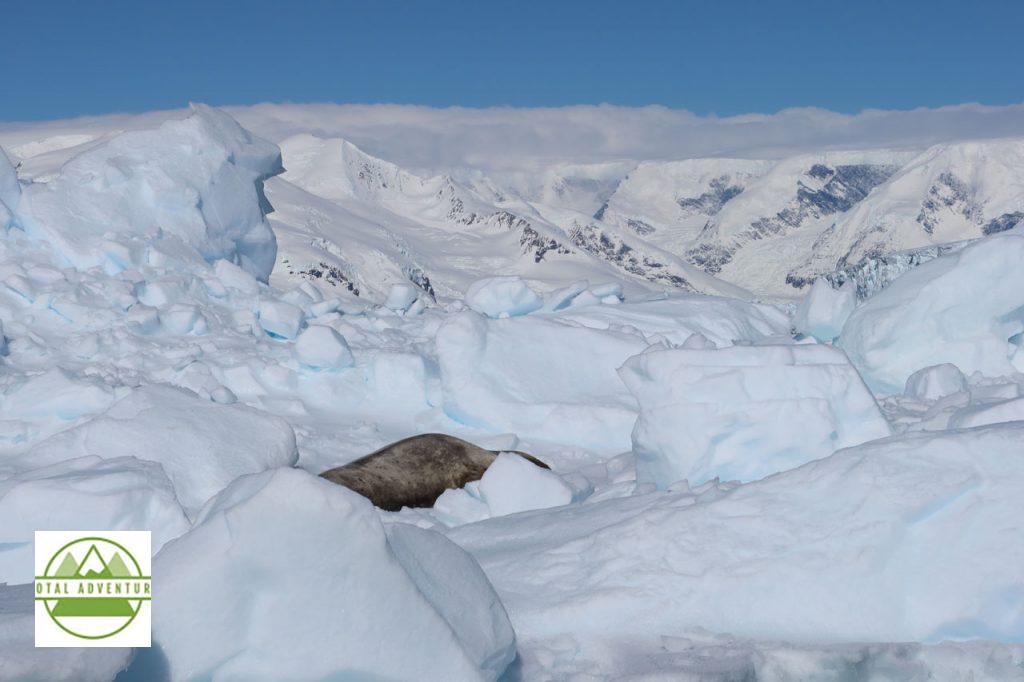 Ice piled along the shoreline. Our landing spots were limited.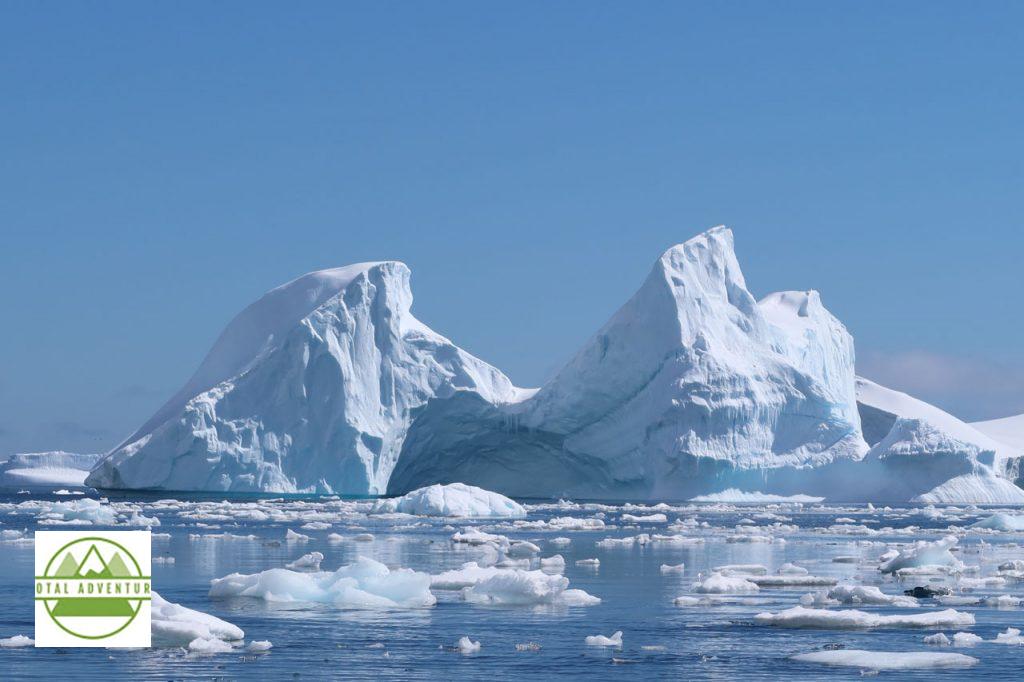 At Latitude 65 South, Approaching The Antarctic Circle.