Columbia's shoreline in the Pacific Ocean runs hundreds of miles from Panama to Ecuador, yet is only accessible by two roads. The coastline consists of sheer cliffs overgrown with dense jungle. It's hardly a place for vacationers – the third rainiest place on Earth with over 300 inches per year.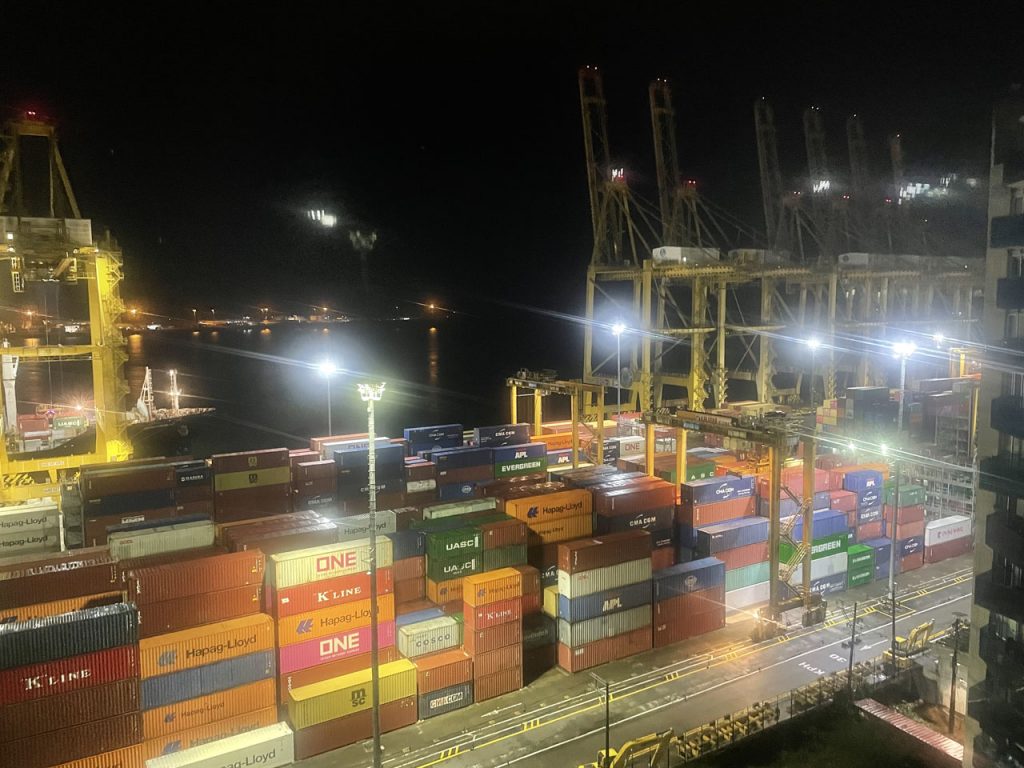 An overnight in the desolate and rainy port of Buenaventura, in the District of Choco, in order to catch a ferry to a coastal ecolodge the next morning.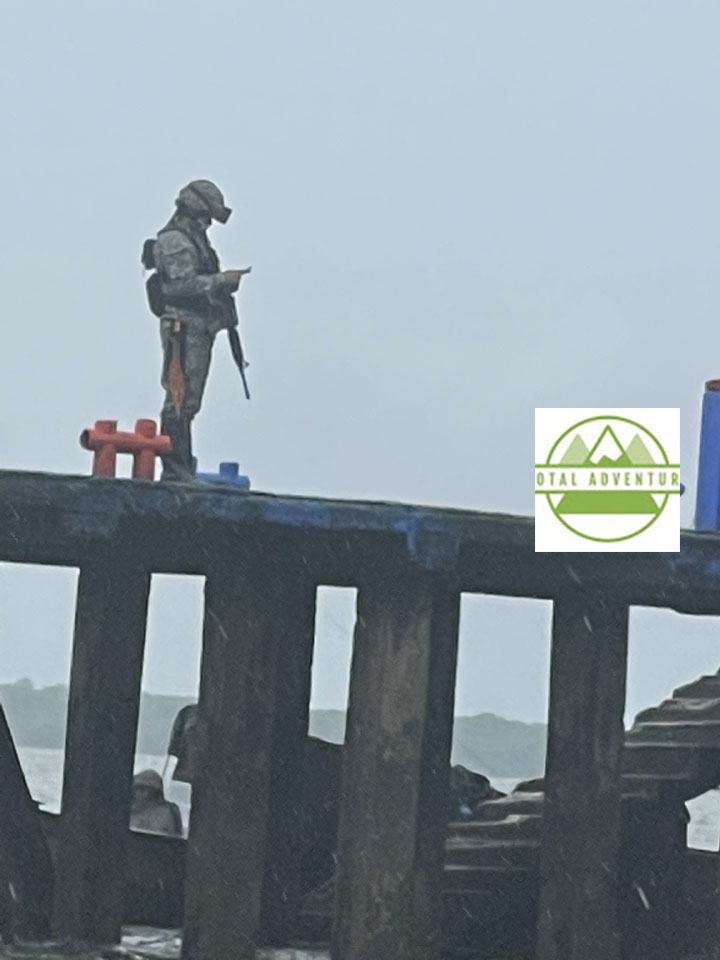 Narco Armies ,smuggling cocaine to American drug consumers, operate heavily in the region. Therefore it is heavily militarized. Here, a soldier standing guard at a fishing village checks his phone,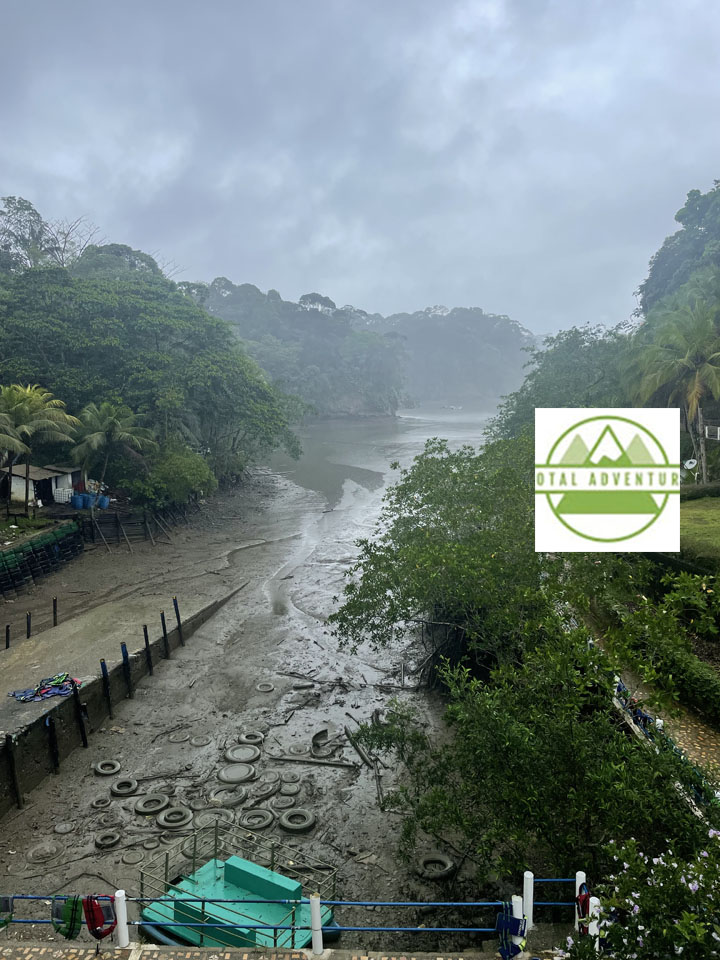 Low tide from my room. Tides are about 8 to 12 feet in the zone.