Tags:

Posted in:
The Simian Mountains In Northern Amhara State Were Formed By Extreme Volcanoes About 40 Million Years Ago. They Tower West Of The Rift Valley, Which Runs Almost The Whole Length Of Africa.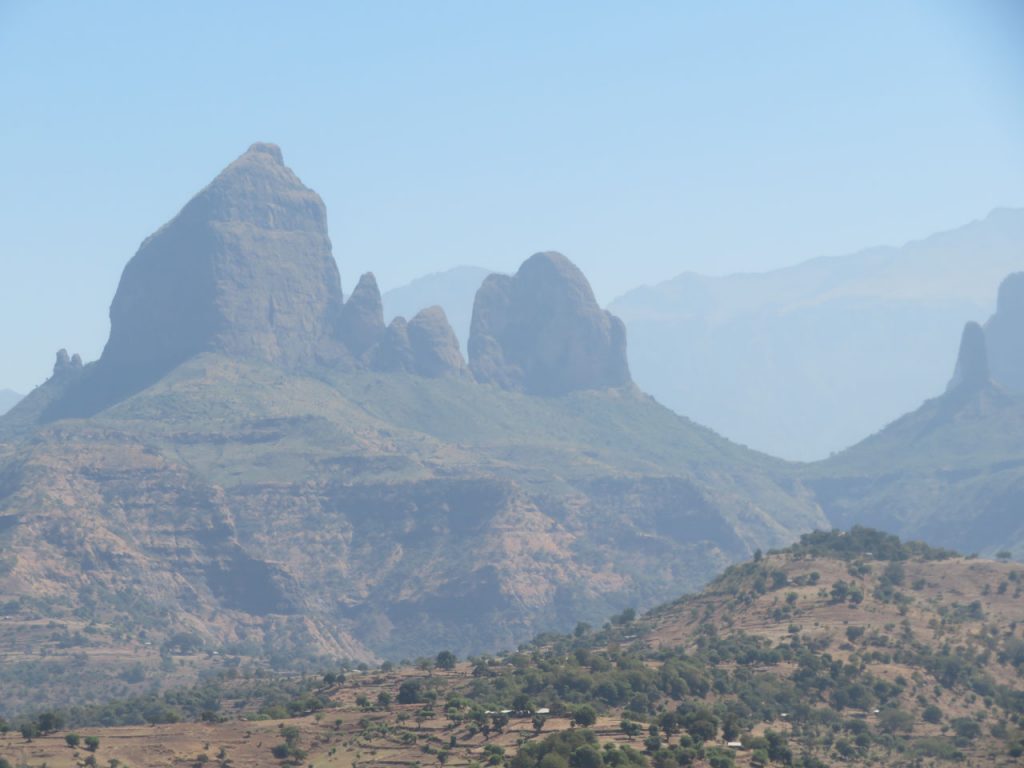 The Highest Mountain Is 15000 Feet ( 4550 m) . Snow is known to fall in the wet season. TotalAdventure experienced below freezing temperatures in the early mornings.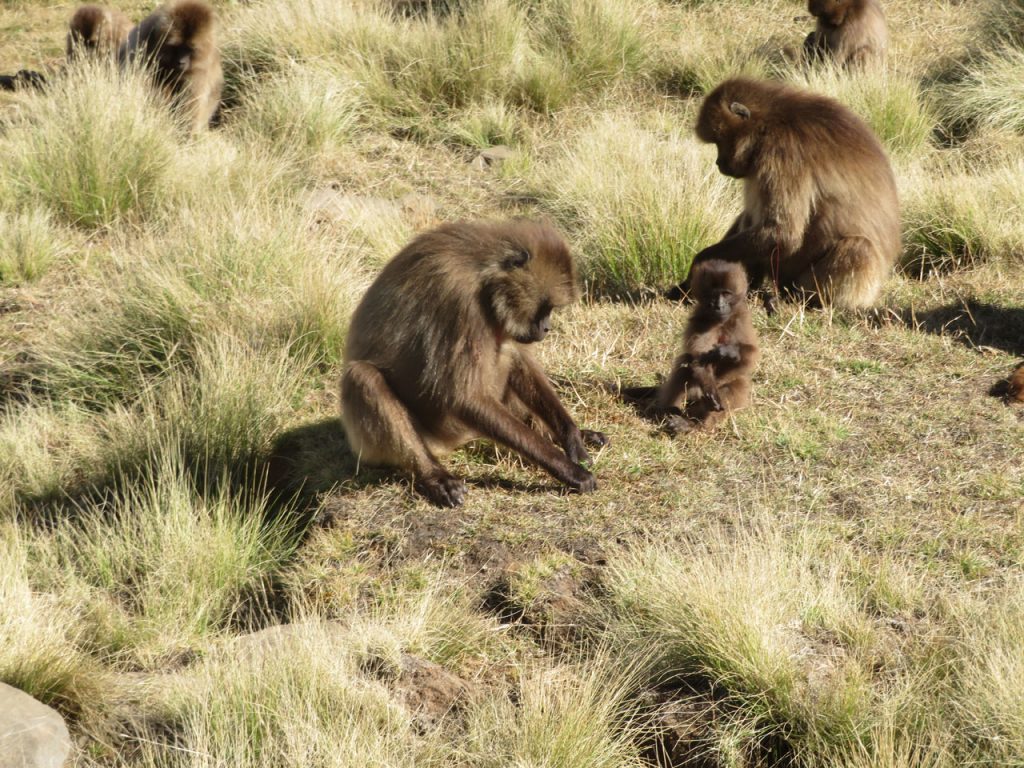 A Gelada Monkey Family Forages For Dinner. Snacks from tourists are strictly forbidden.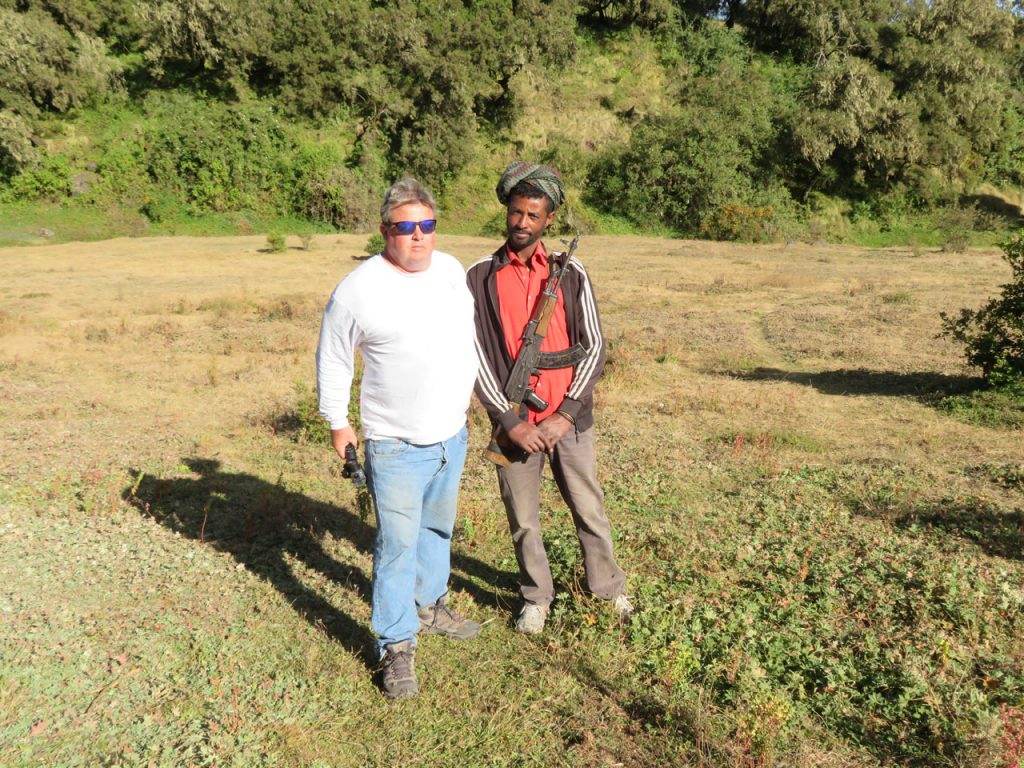 A Guard With An AK-47 Is Mandatory , To Guard Against Hyenas In Simian Mountains National Park. Hyena jaws are so strong they can snap a femur like a small chicken bone.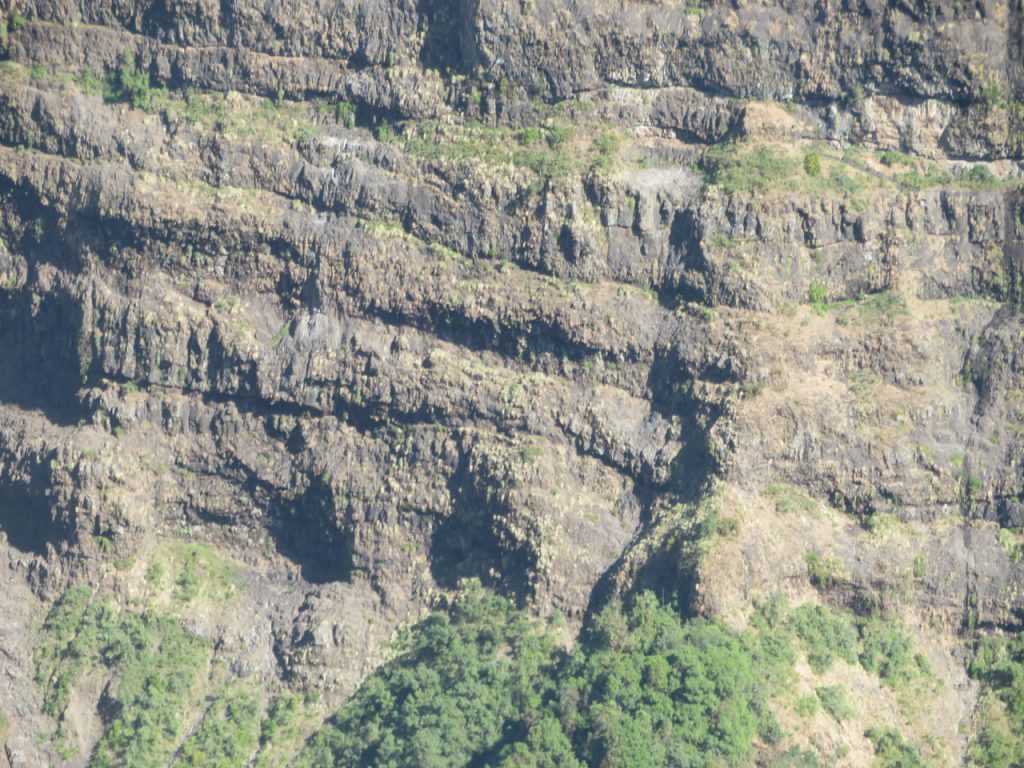 GeladaMonkeys sleep on the cliffs at night, in order to be inaccessible to hyenas.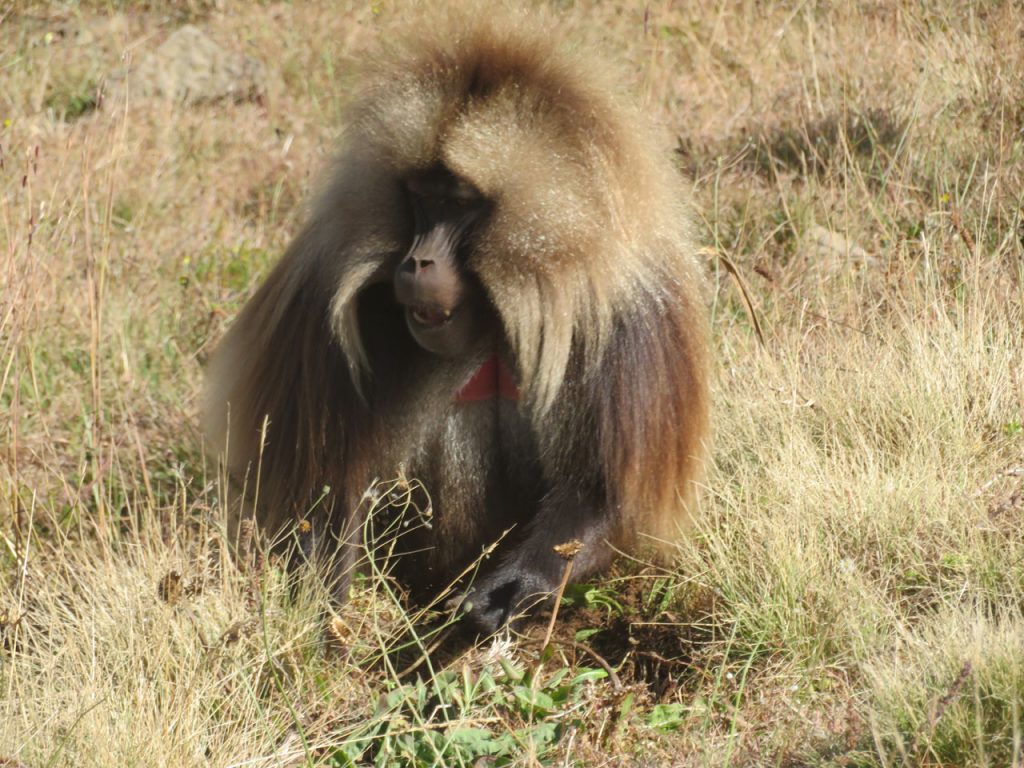 A Father is unfazed by his human cousins. They are 5 times as strong !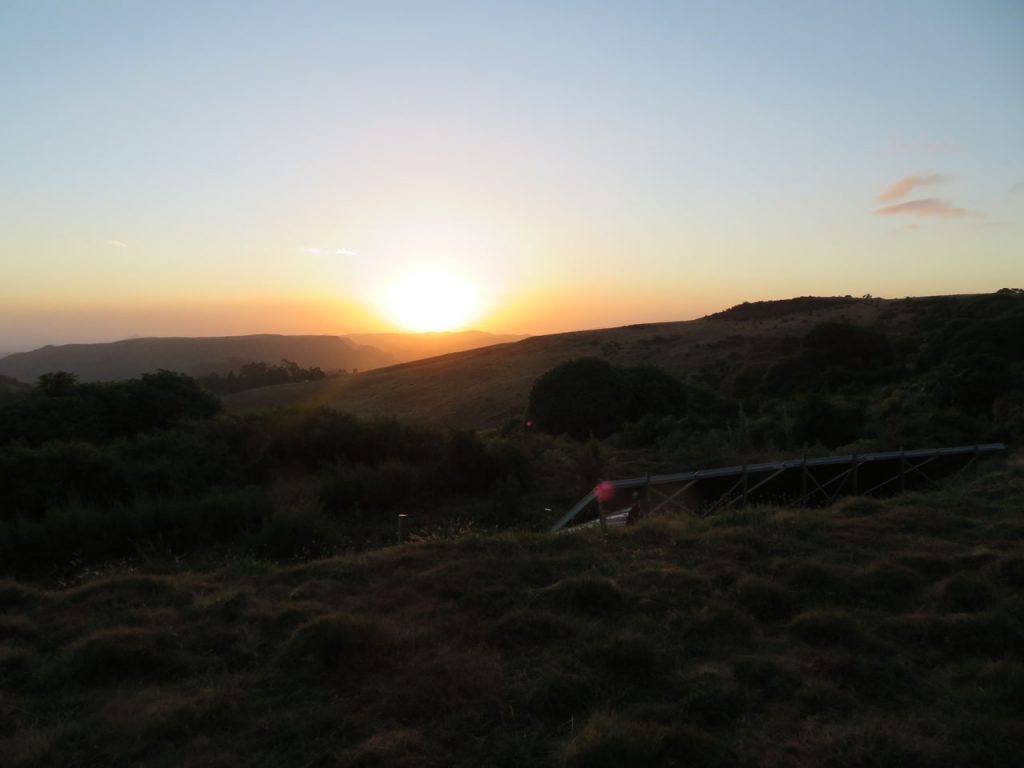 Sunset From 11,000 Feet ( 3384 m) at the Simian Mountain Lodge.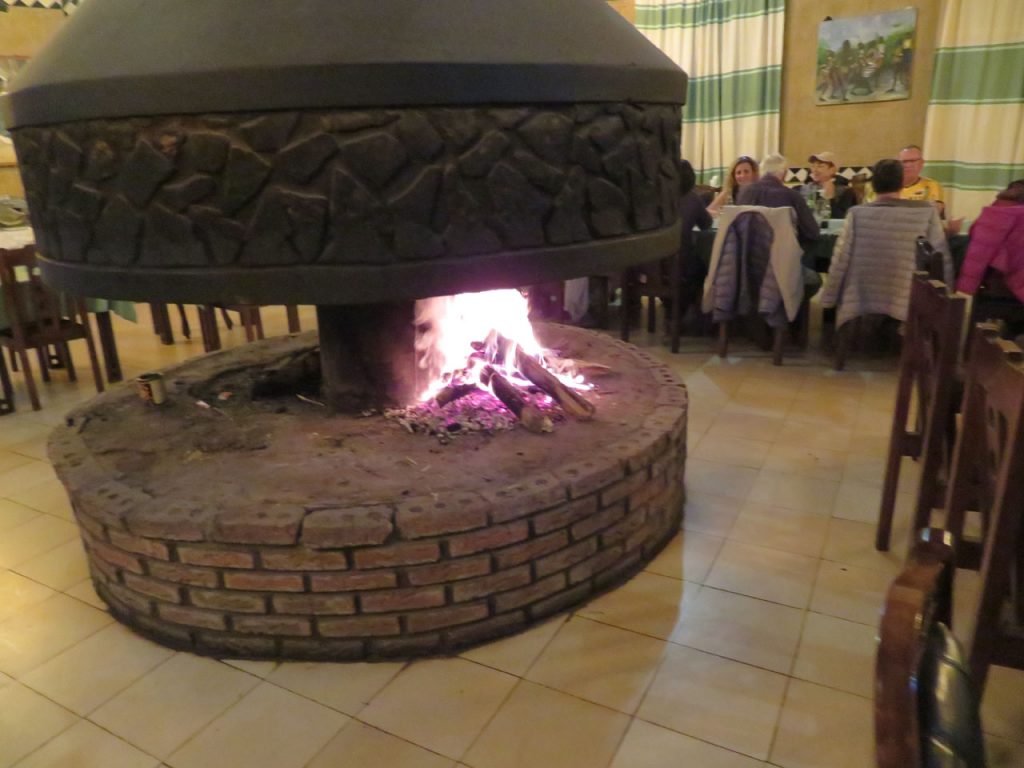 A Fireplace Keeps The Dining Room Warm. Outside it was 26 F ( -4 C)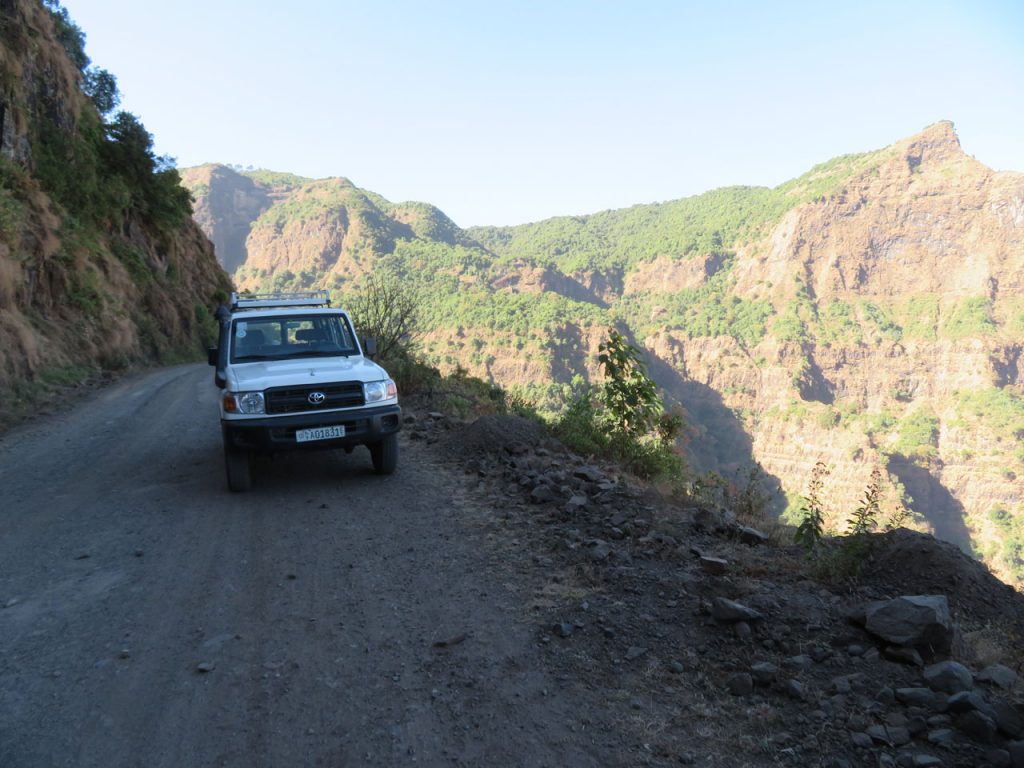 Our drive out of the mountain range. Drivers must be careful, with 3000 ft. cliffs on every curve.