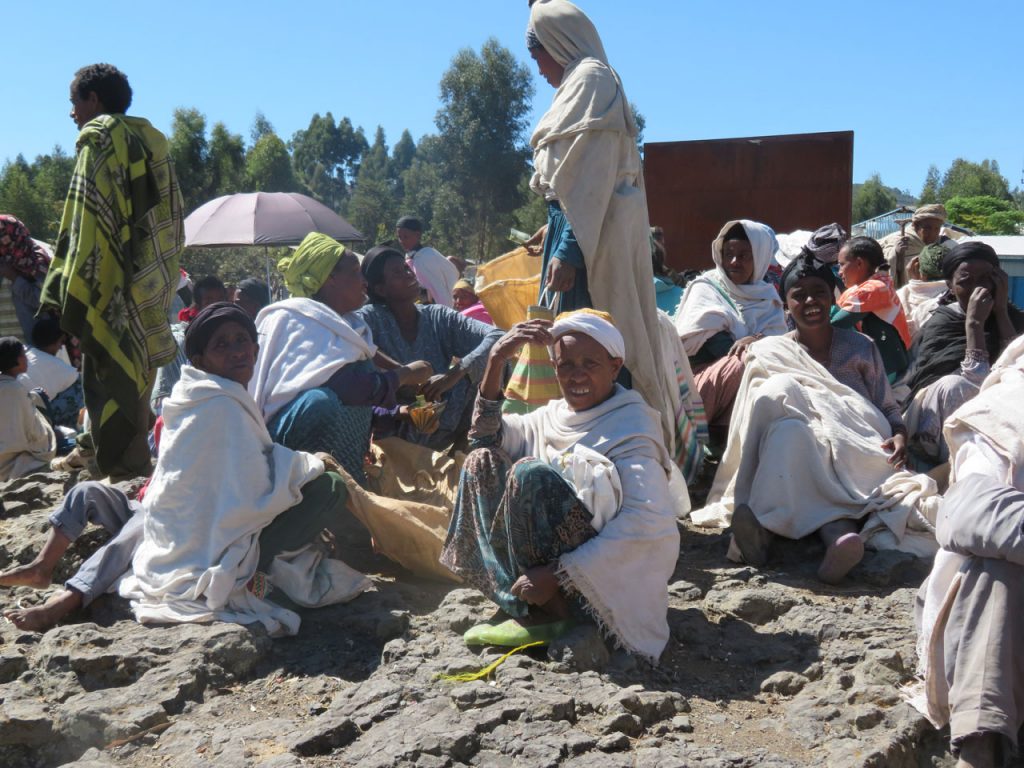 As Timkat approaches, the entire country gets into celebration mode. We leave Lalibela on. Saturday – 2 days before. Roadside markets are busting, as people stock up on food for the large family feasts after a 24 hour fast.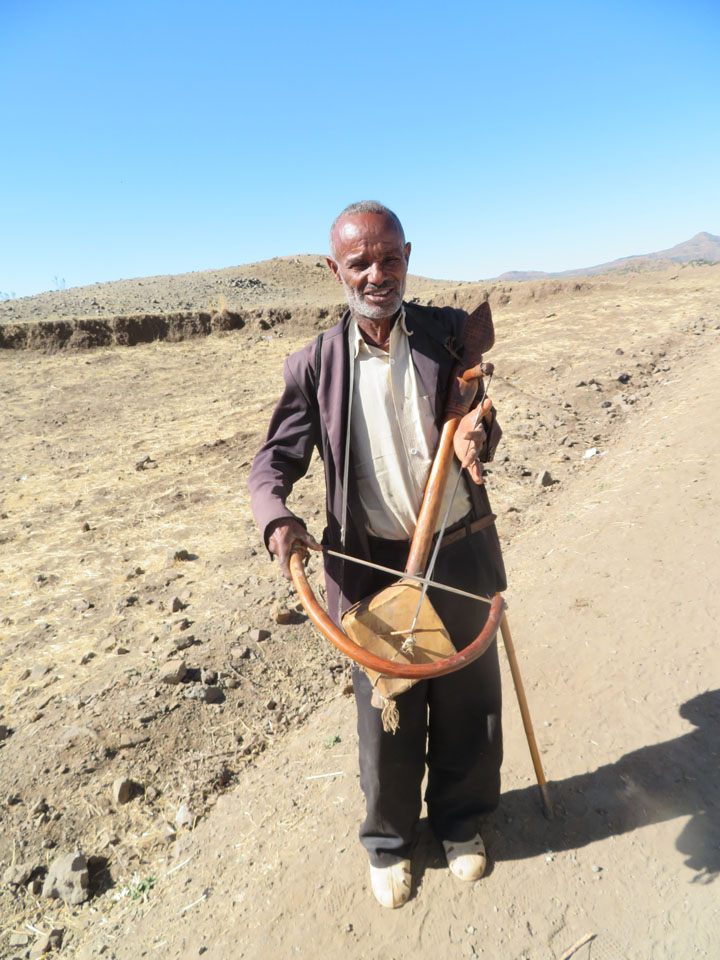 A music man in the Highlands playing his masinko. Watch him play on the video above.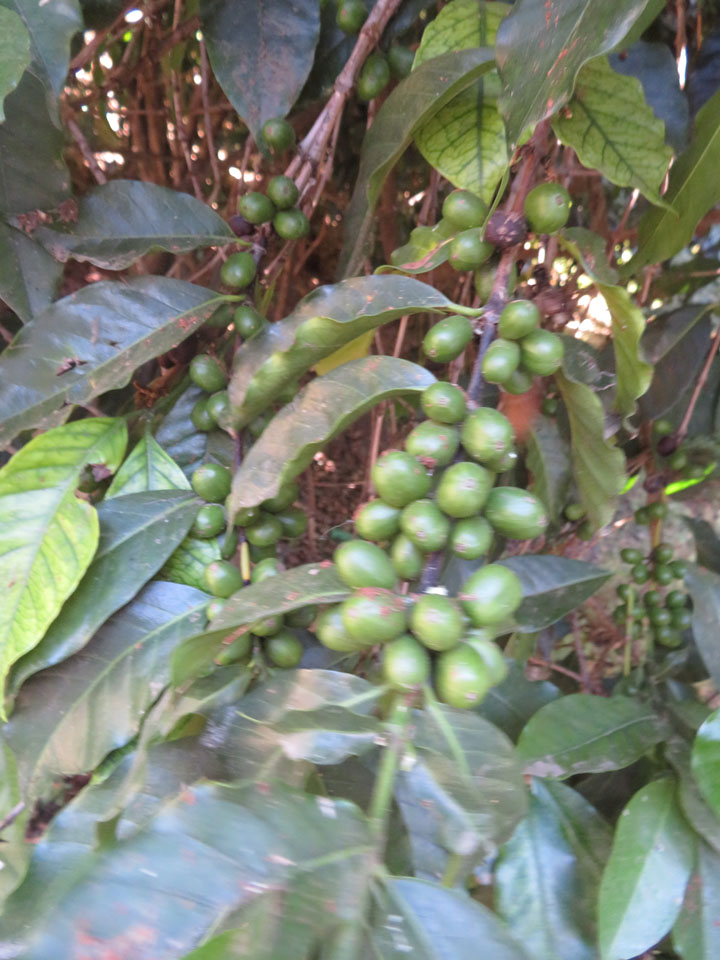 Coffee beans growing on the side of the road. Ethiopian Coffee is amongst the best in the world !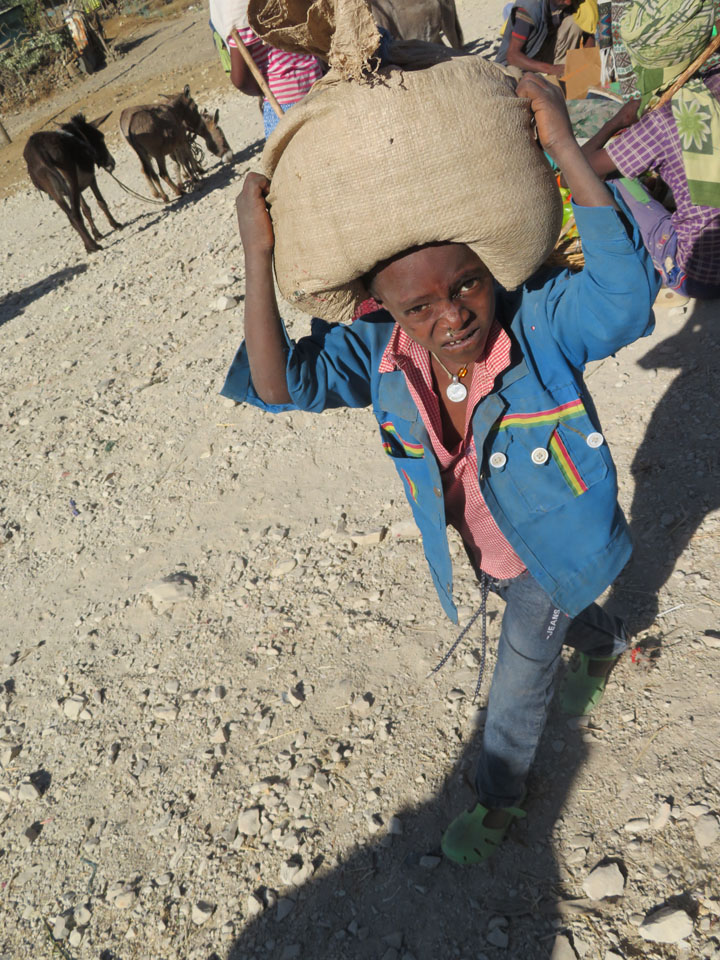 A boy brings coffee to market. Rural children work for their families, but not for others as far as we could tell. It's a necessity that armchair moralists of the West may not understand.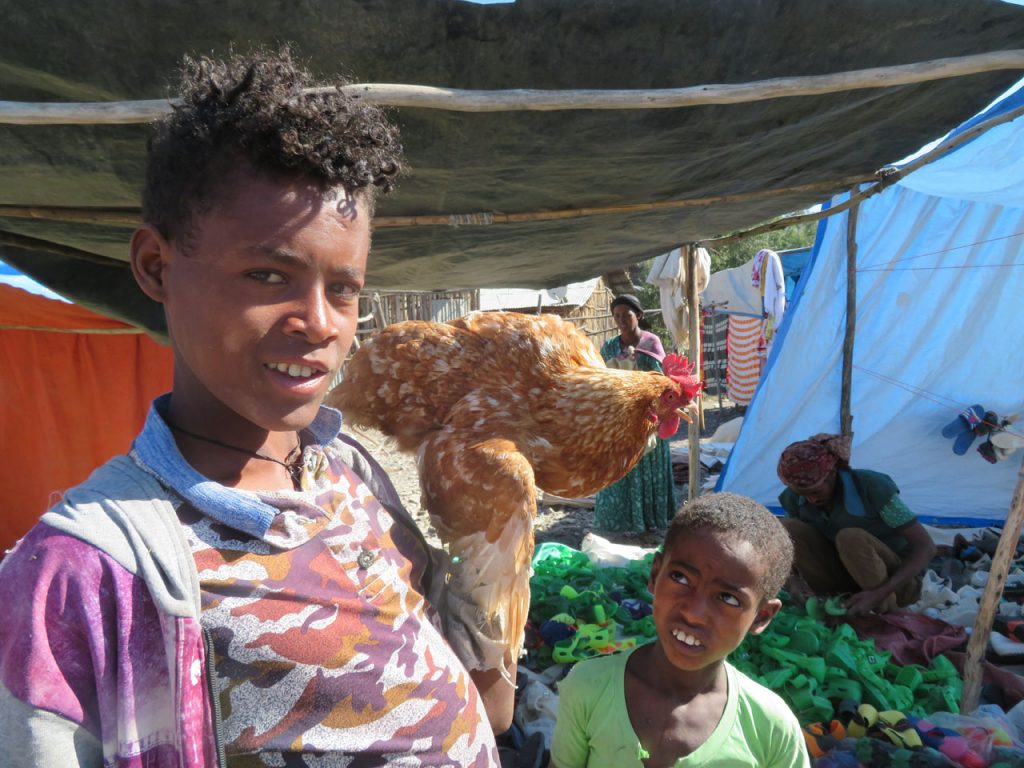 All food is very fresh.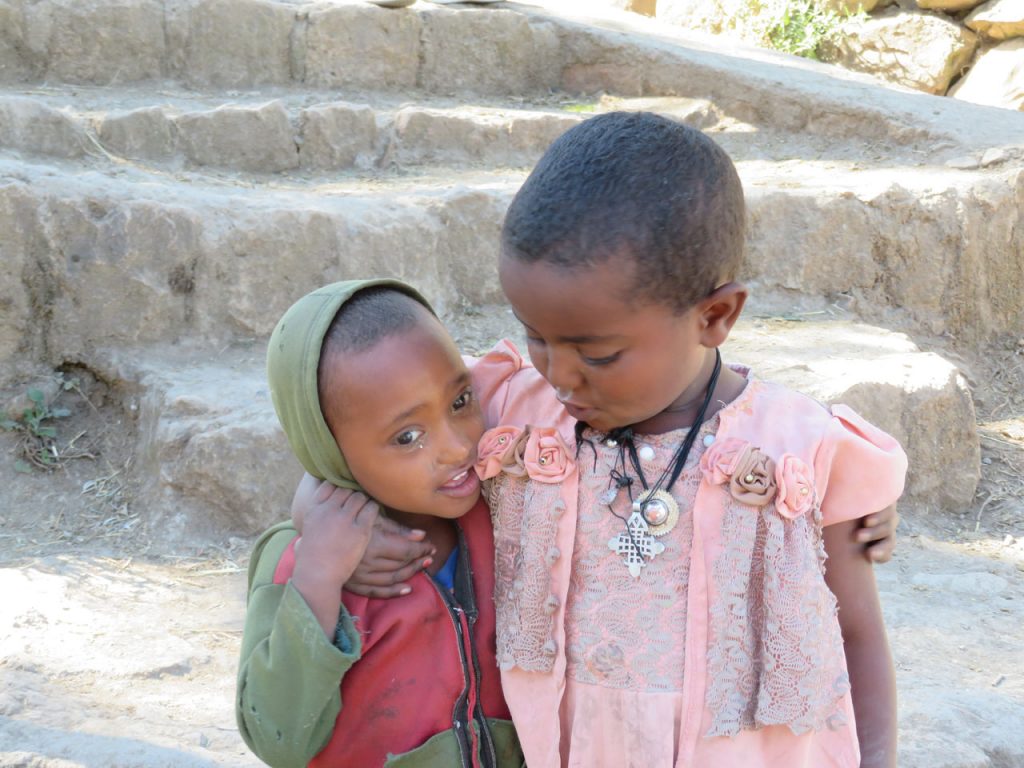 Two sisters off to market.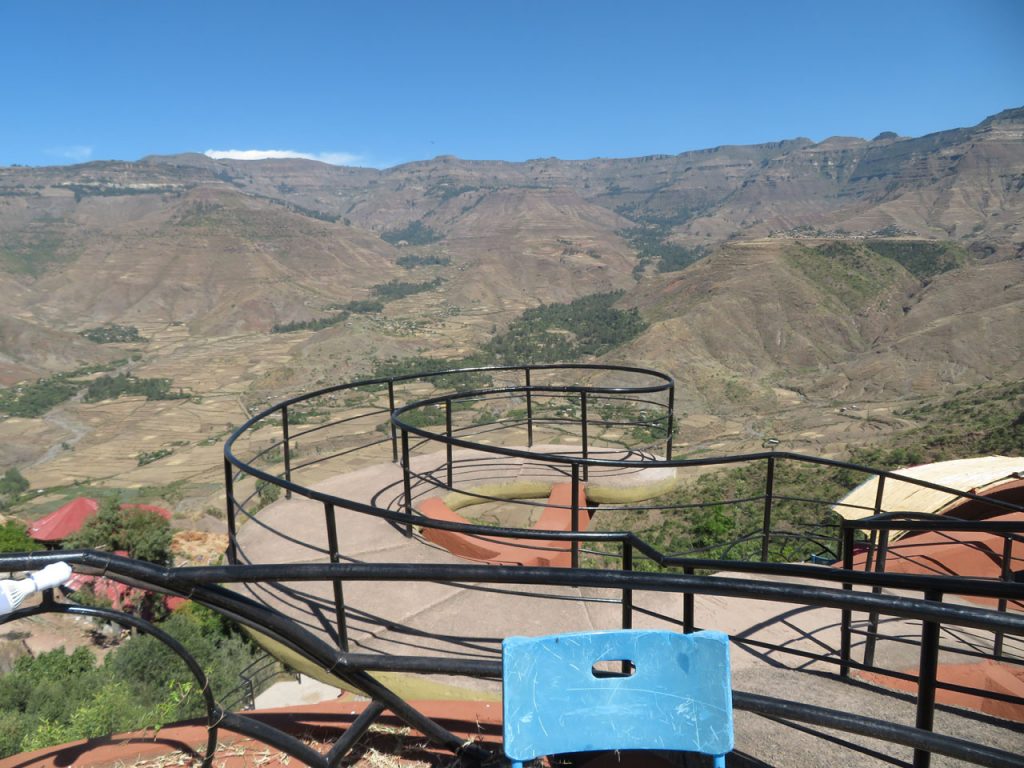 Restaurant Mountain Vista.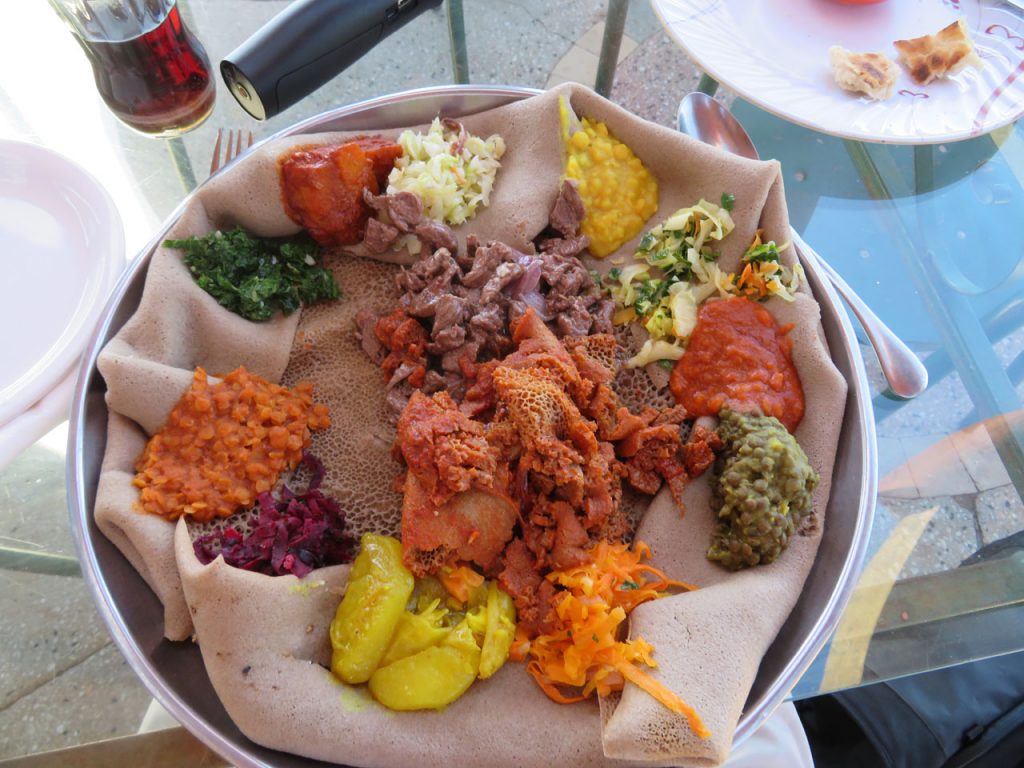 A colorful Injera lunch.Various meats and vegetables, mostly cold.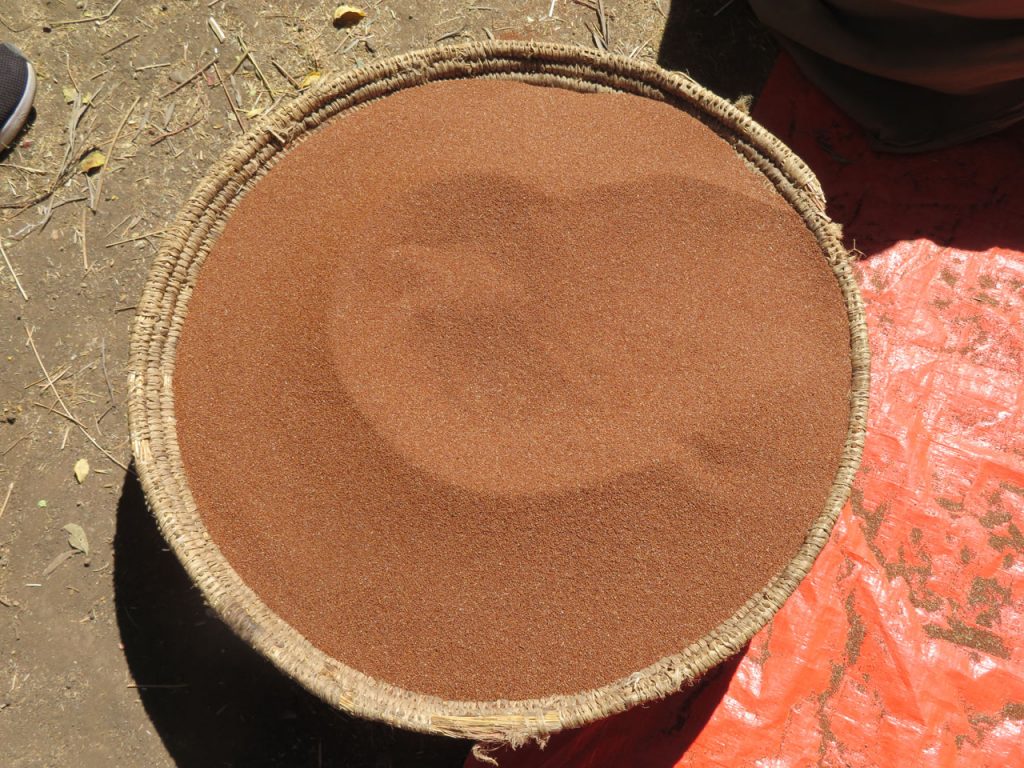 Injera "flour"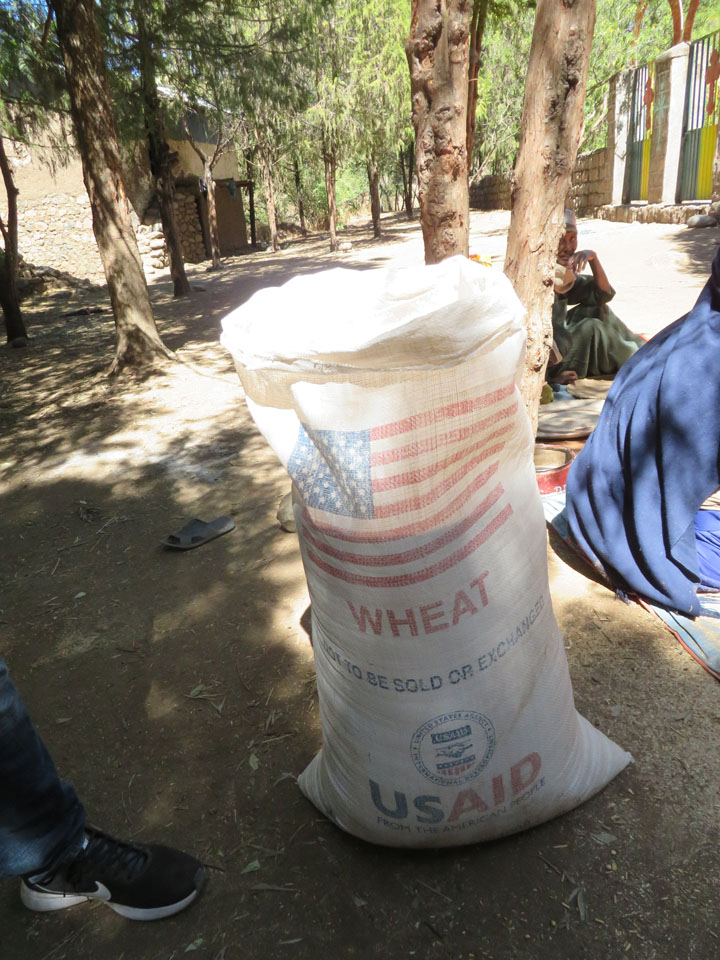 United States help is much appreciated. With 109 million people in a mostly desert country , extra supplies are needed.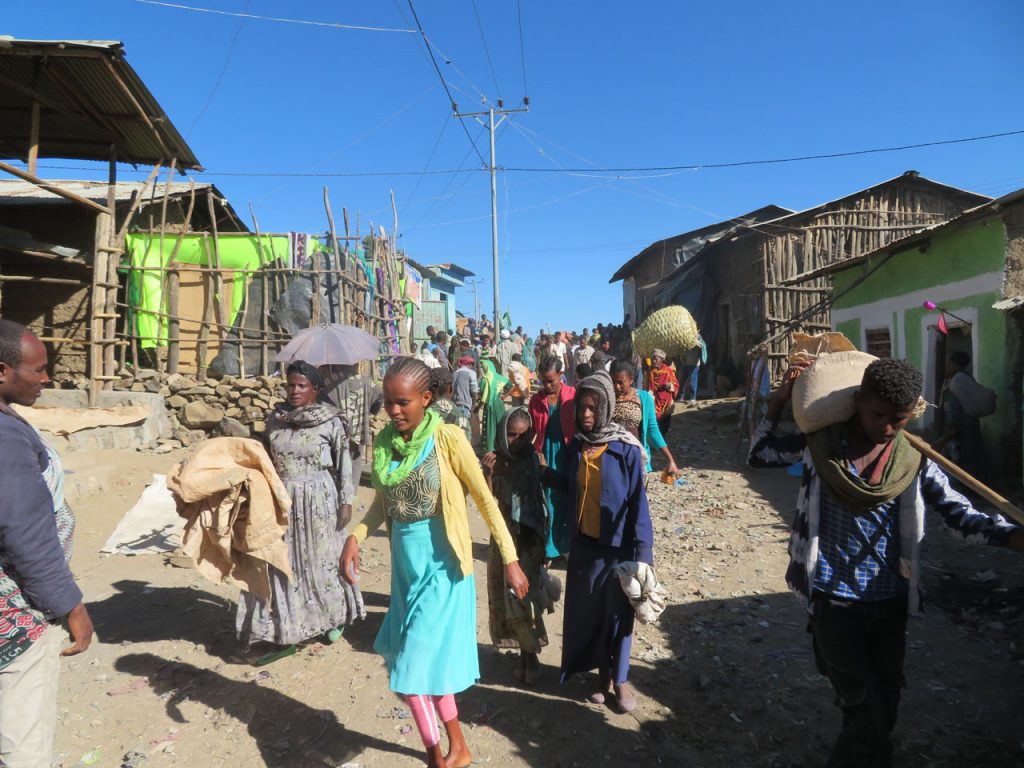 A cold Saturday morning, everyone on the way to buy and sell.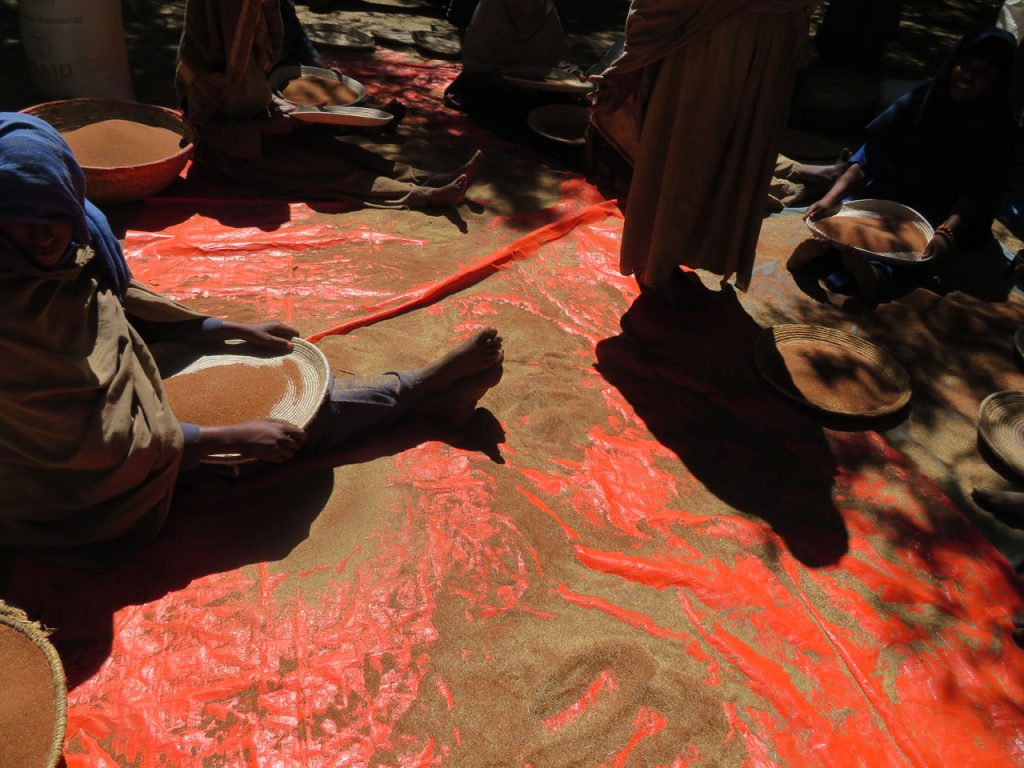 Drying grain.
Spices are abundant.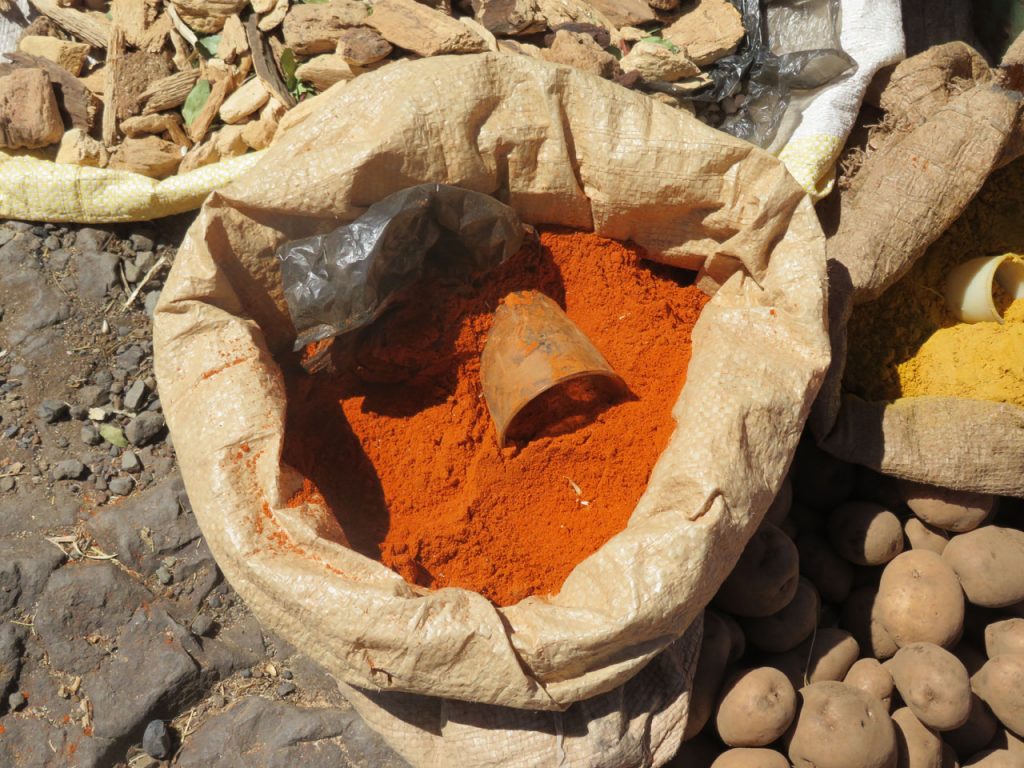 Spices Are Abundant.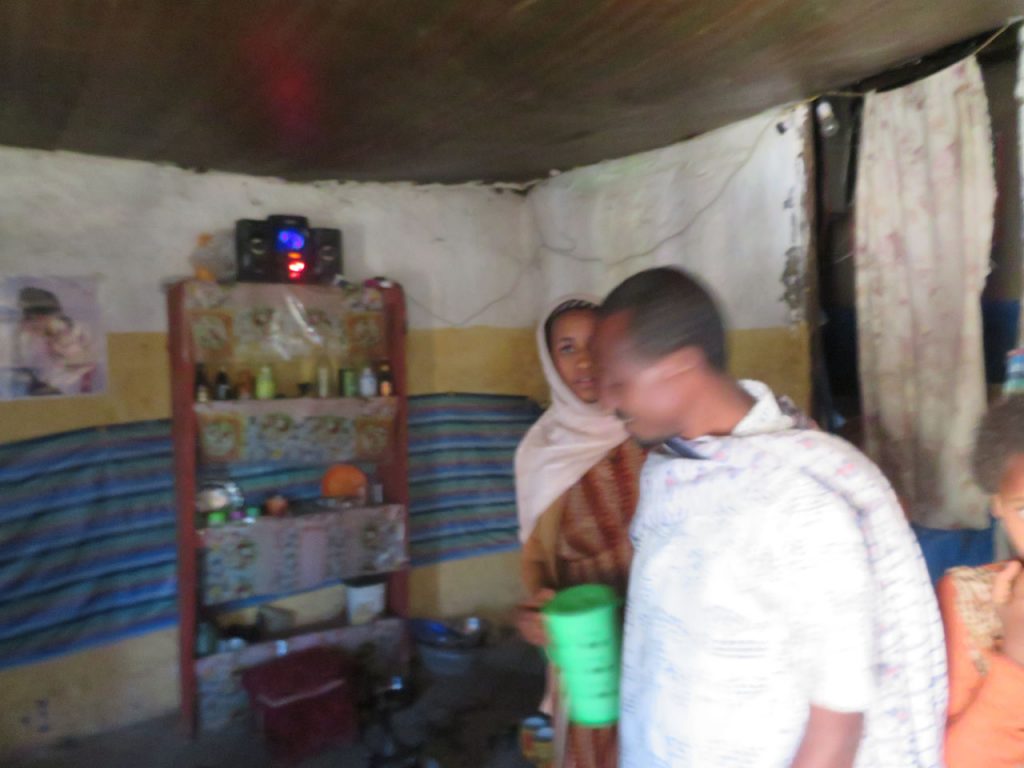 Inside a market bar. TotalAdventure was obliged to try some of the local firewater – made from fermented fruit that still had seeds floating in it. Powerful ! Though it was only 9 AM, music was blasting.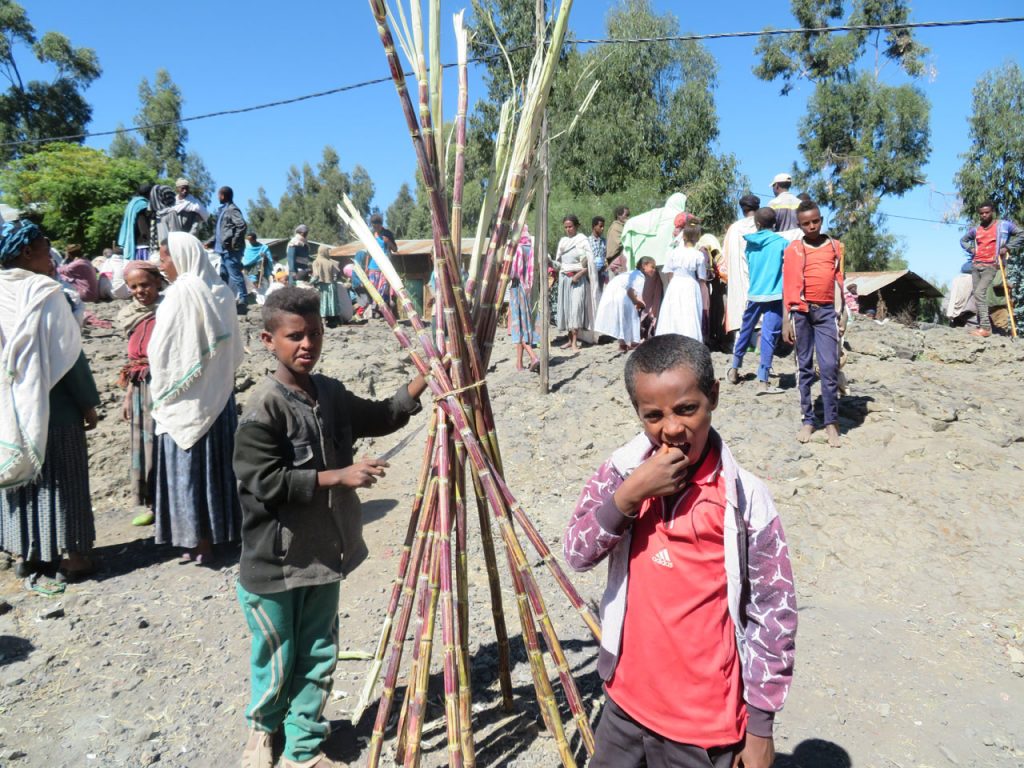 Bamboo for sale.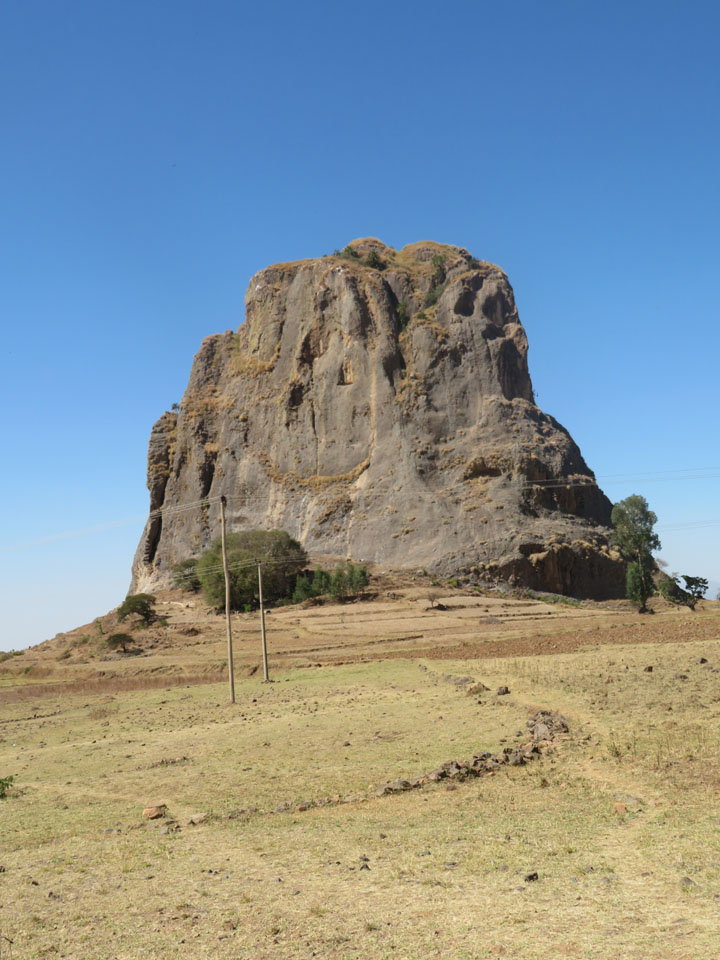 Approaching Gondar.