Tags:

Posted in: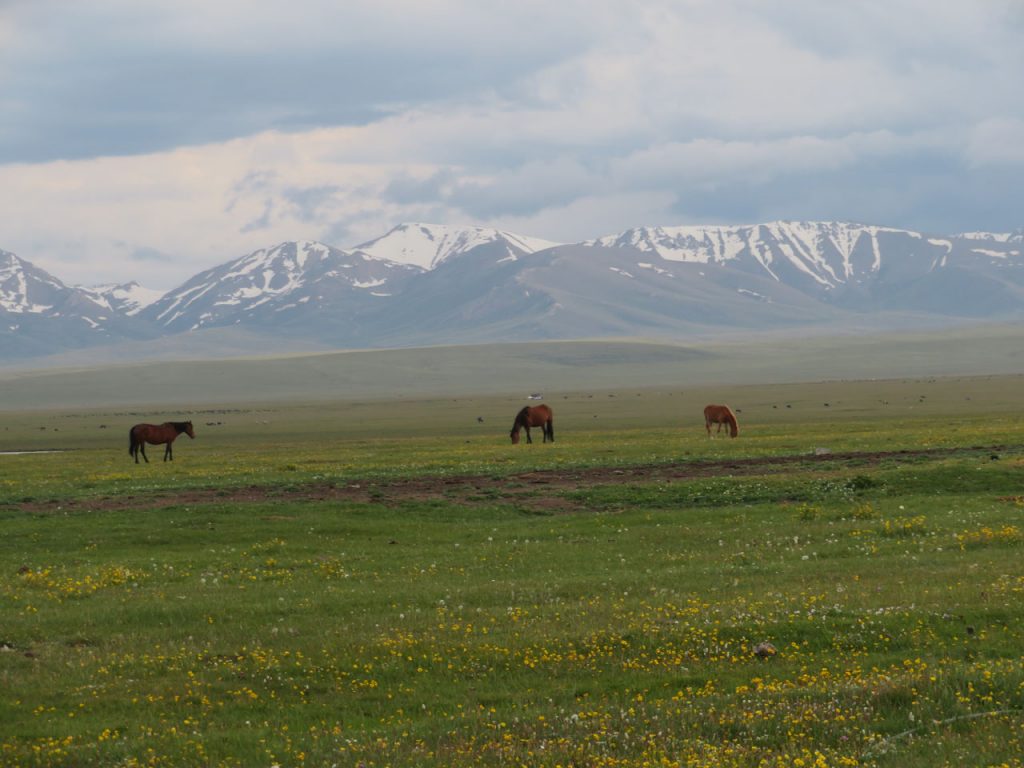 Kyrgyzstan was the final and most adventurous country on TotalAdventure's Central Asia Expedition. Through membership in the Adventure Travel Trade Association we were introduced to Visit Kyrgyzstan. Visit Kyrgyzstan took us to amazing places impossible to get to on one's own. Please view the video above to experience our amazing voyage.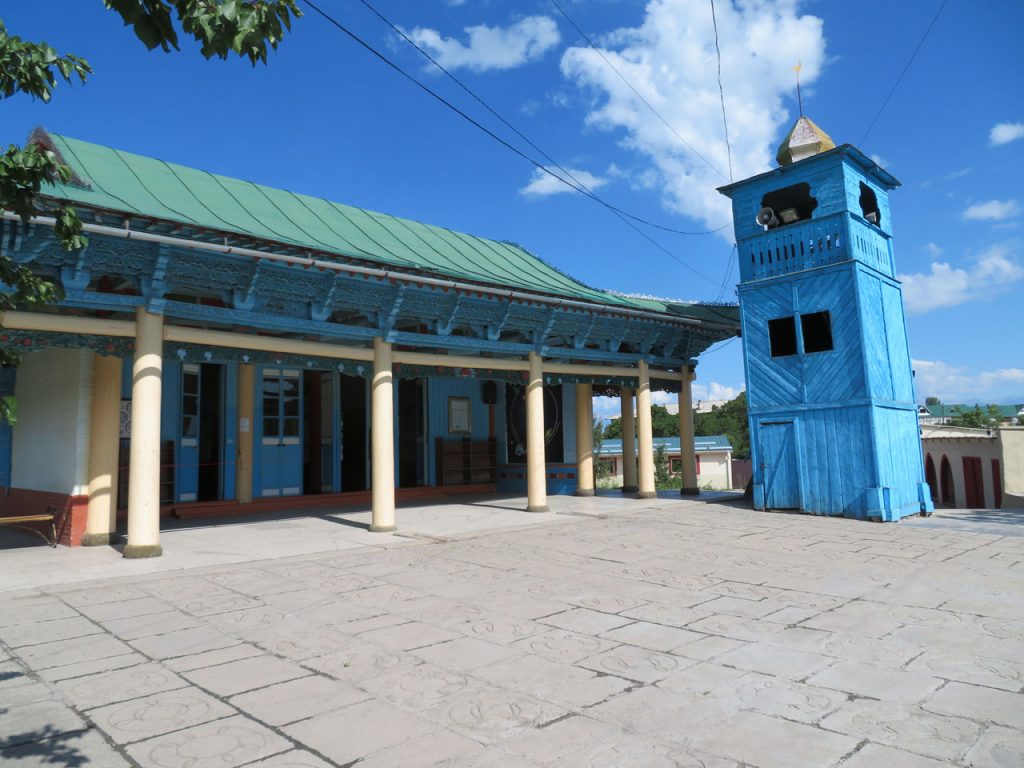 We drove from Almaty, Kazakhstan to Karakol. We visited a Uighur inspired mosque, as Xinjiang is only about 150 km distant.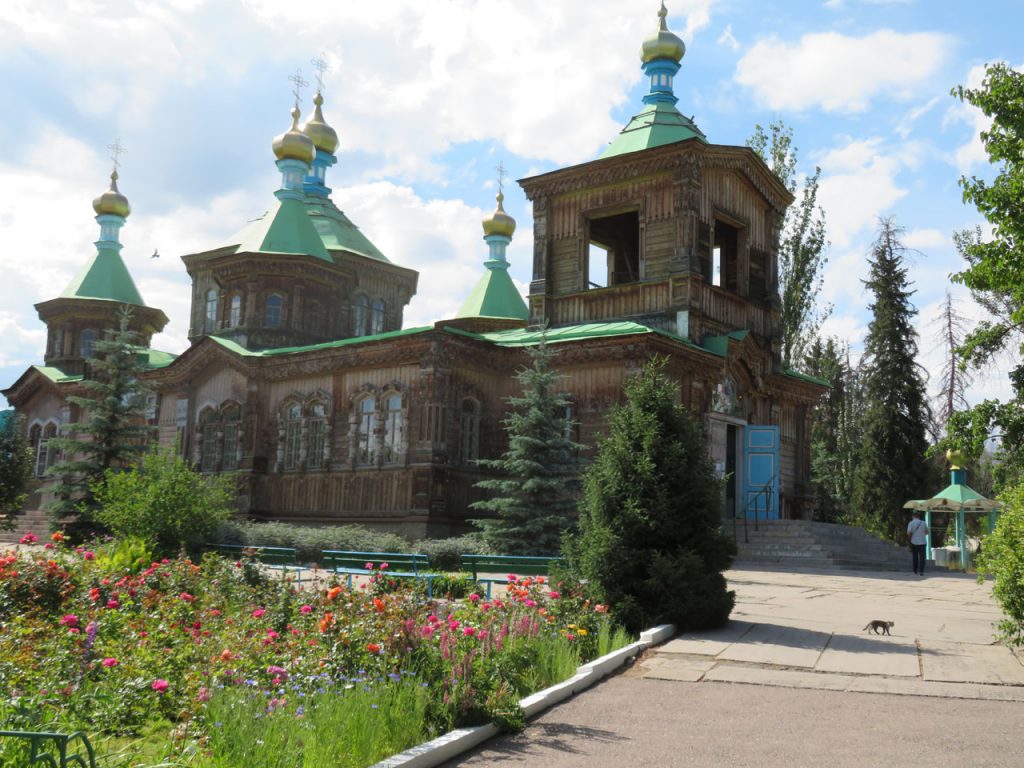 Also, a Siberian style wooden Orthodox Church. Since the demise of the Soviet Union, most Russians have left independent Kyrgyzstan.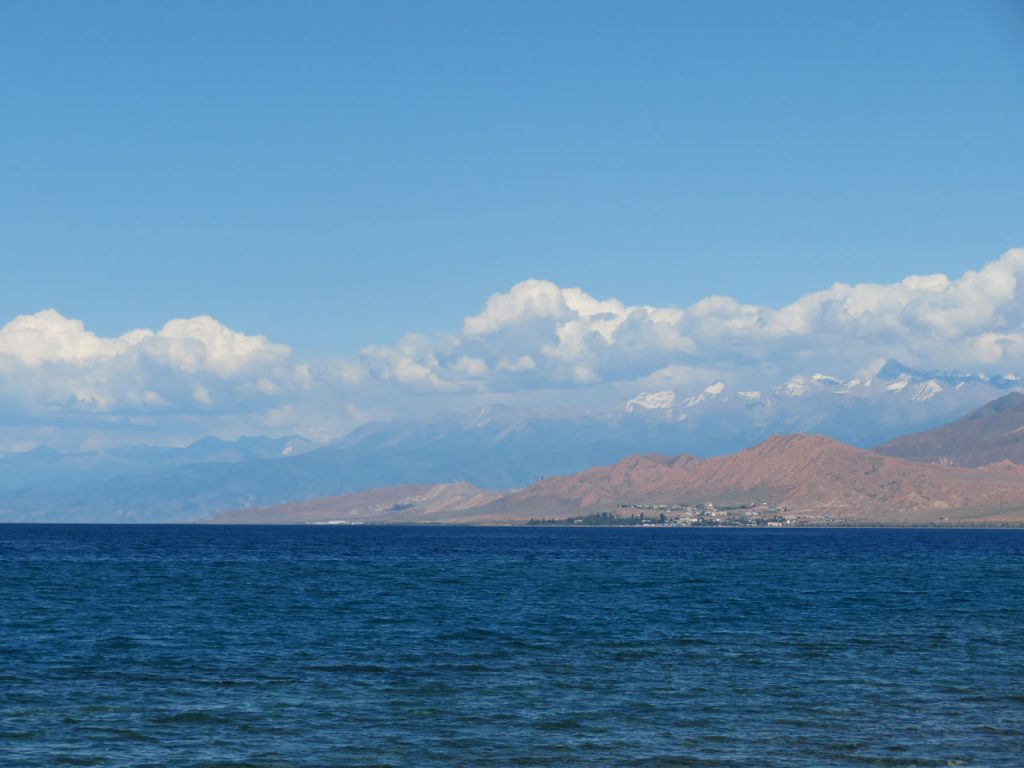 Our first overnight stop was in a yurt village on the shores of Lake Issy Kul, a Mile HIgh ( 1607 m) and 182 km in length, ( 114 mi) .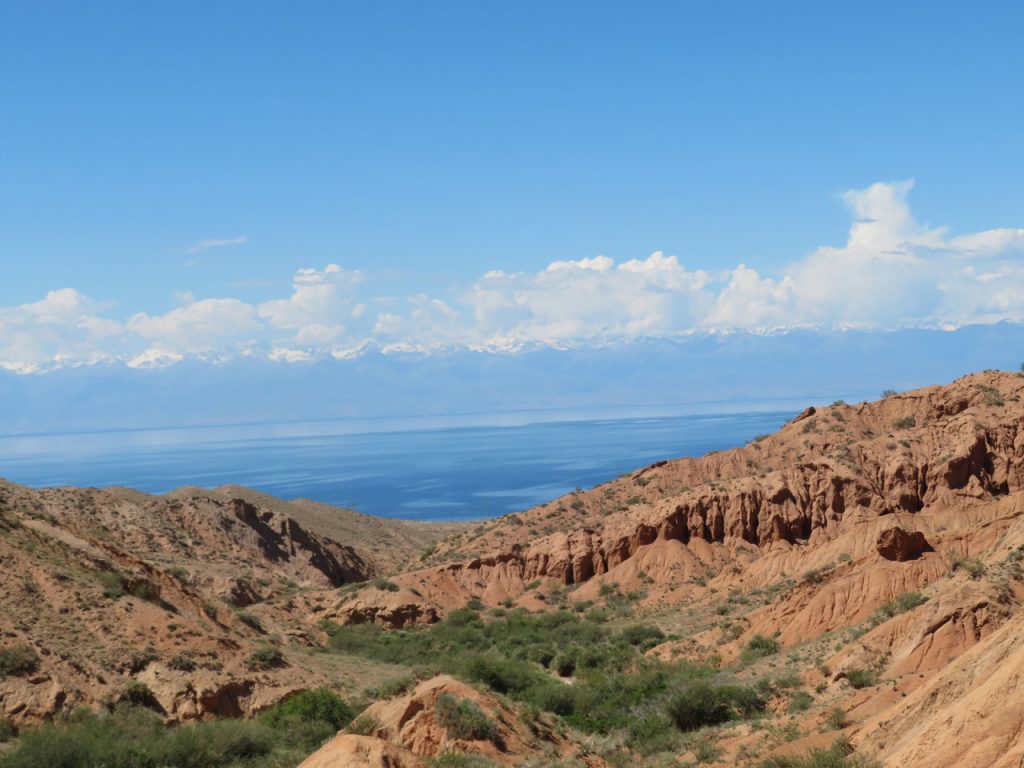 Issy Kuul is an alpine lake in the Tien Shan Mountains, which lead into the Himalayas. Those mountains are 40 miles away.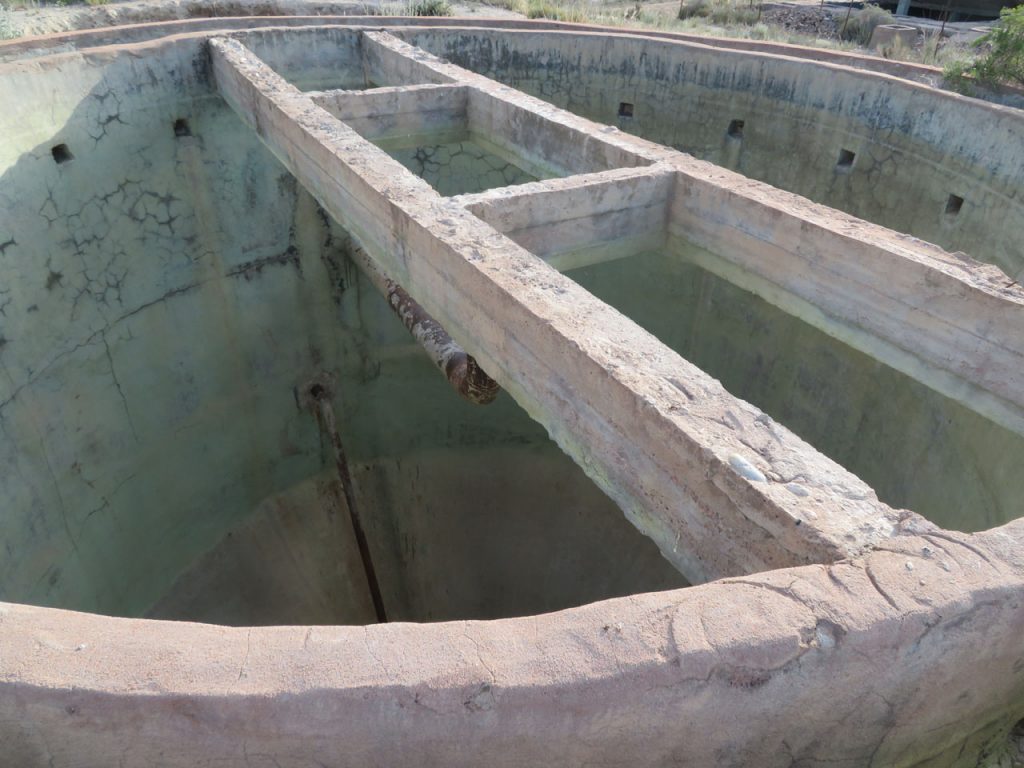 We also explored an abandoned heavy water nuclear processing plant built in Soviet times.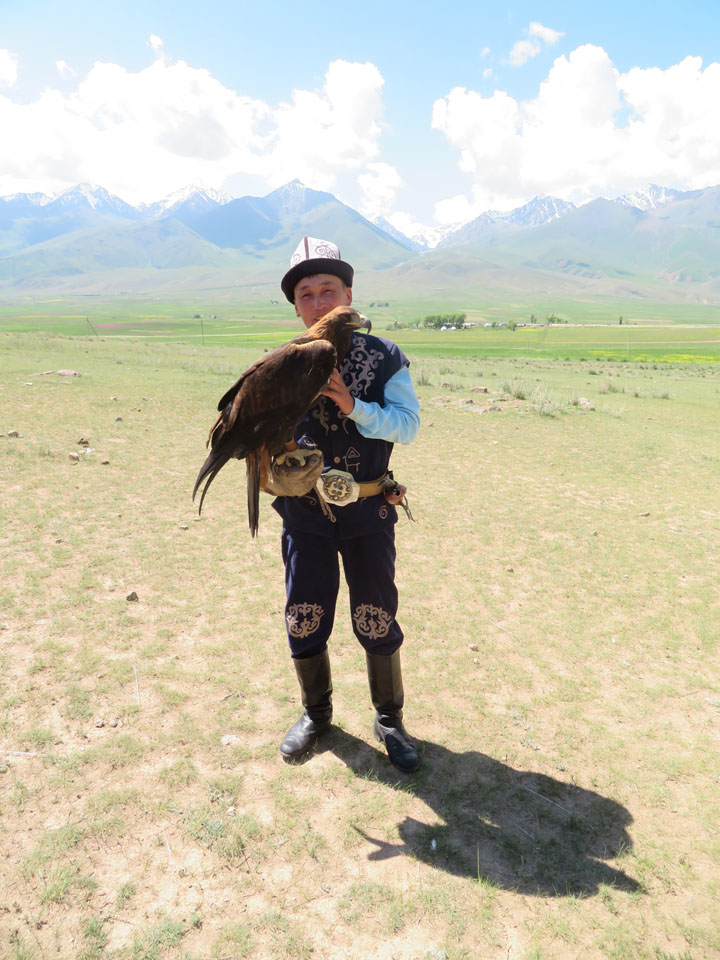 The next day we went to watch Eagle Hunters. Traditional in the highlands of Central Asia, including Mongolia, young eagles are adopted and trained to hunt in a way to bring the prey to their masters, and they are given large amounts of meat in return. The prey is often rabbit or fox. Rabbit is valuable for its' delicious, nutritious meat and fur good for making gloves. Fox skin also is prized..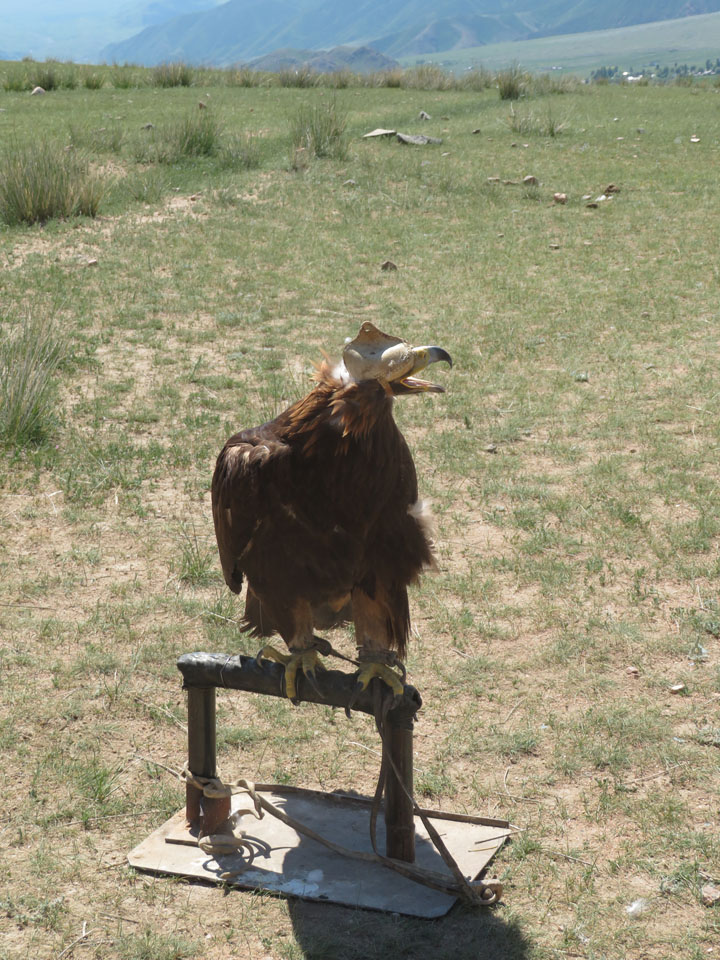 The Eagles stay with their families until they are about 15 and are then returned to the wild. Eagle and master bond closely, much like people and dogs. An Eagle lives to 65 to almost 100 years of age.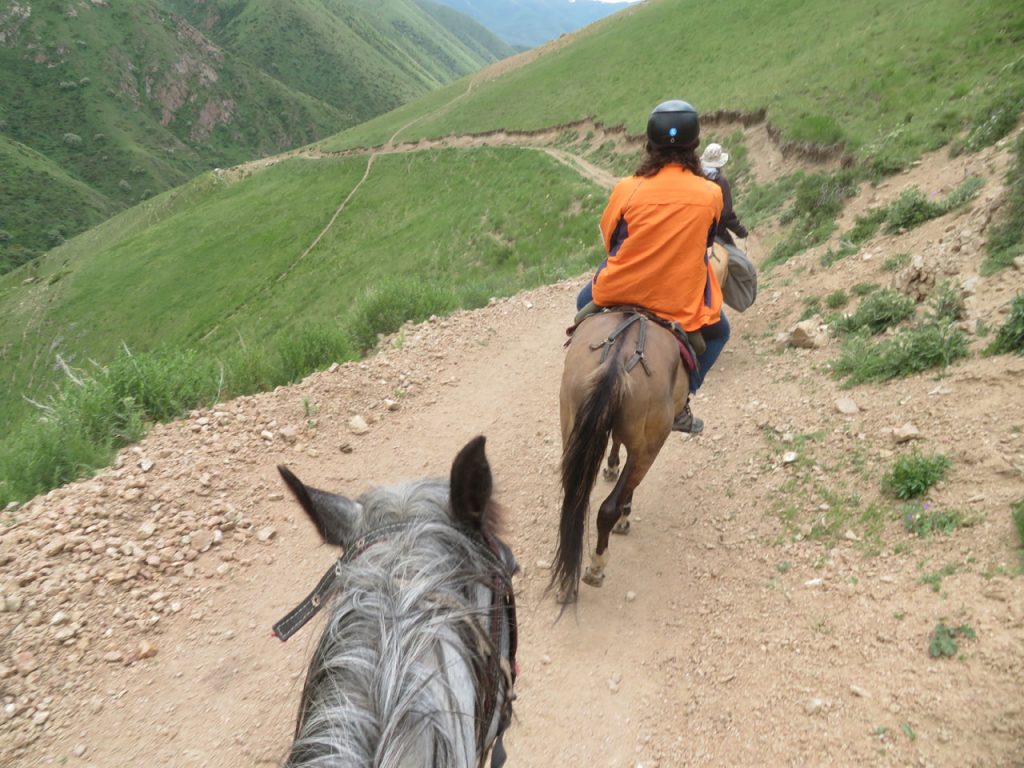 The Real Adventure Begins. Four Days Journey In The Tien Shan Mountains To Lake Song Kul.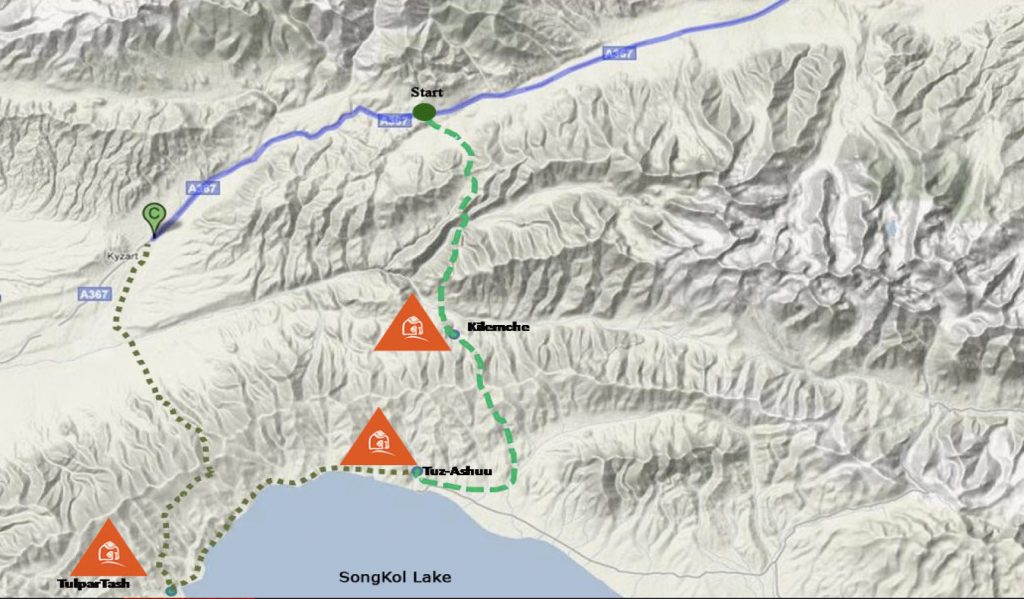 Visit Kyrgyzstan designed a trip to meet the needs of TotalAdventure. We tend to move quickly, with little time for rest. However, it would make a great trip for adventurous travelers in reasonably good physical shape. Our first day was from outside a town to small rugged yurt camp. The second and third nights were at camps with more comfortable yurts and even hot water showers heated by gas. Visit Kyrgyzstan is the exclusive provider for TotalAdventure in Kyrgyzstan.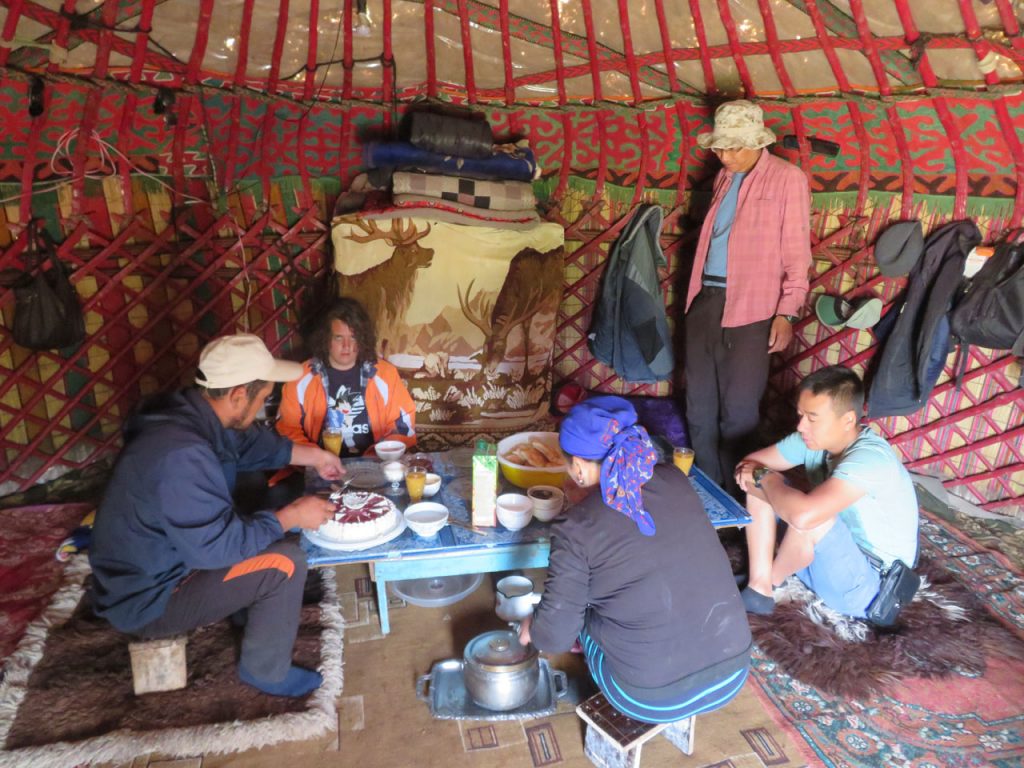 Meals are hearty and tasty.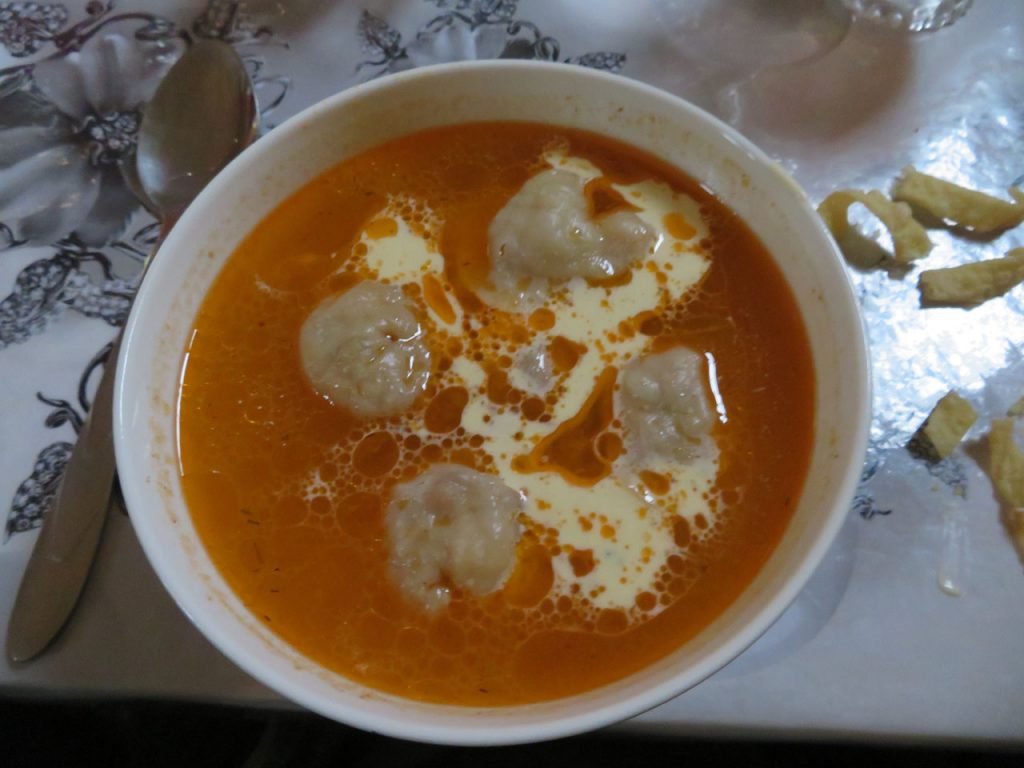 Hot meat dumpling soup . High in the mountains the weather is cold even in summer. Daytime temperatures were in the 50s ( 12 -14 C ) and close to freezing at night. 0 c Warm clothing is essential, but extreme winter gear is not required in summer.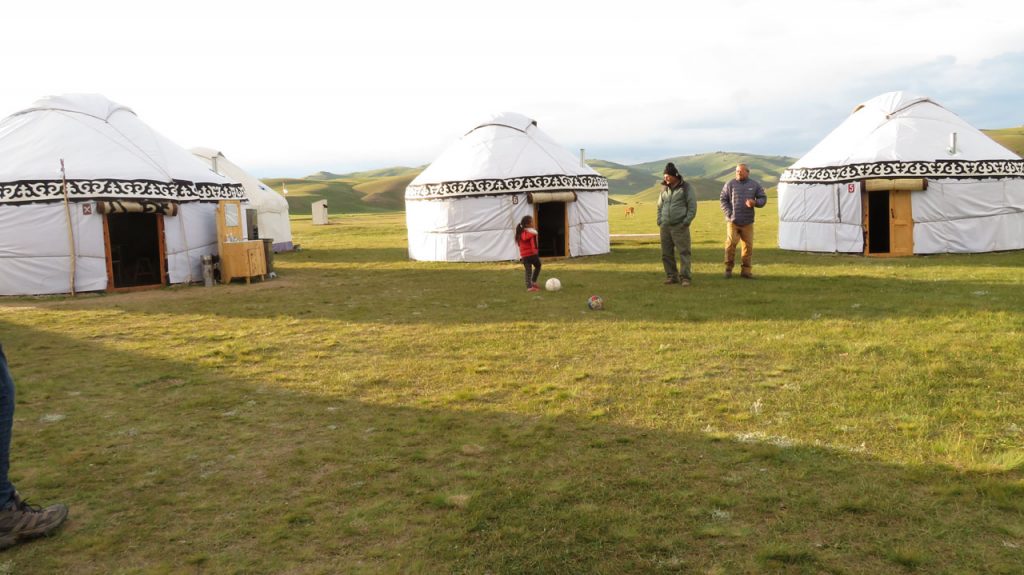 Comfortable Yurts with woodburning stoves.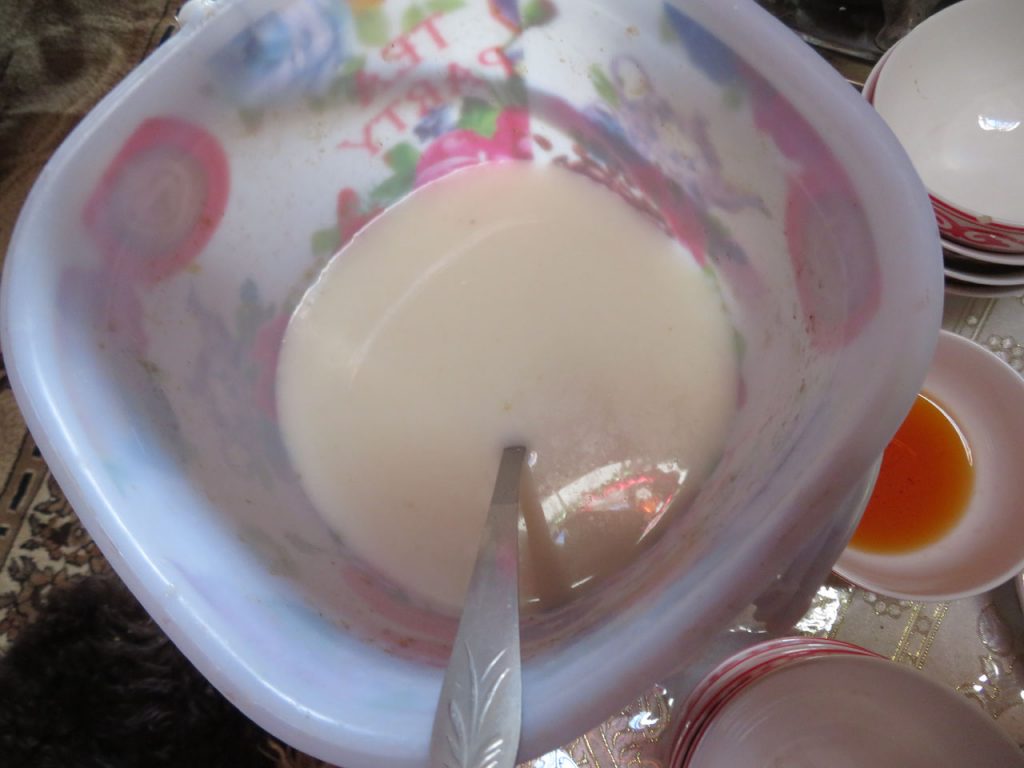 Kumis – Fermented horse milk with a small amount of alcohol.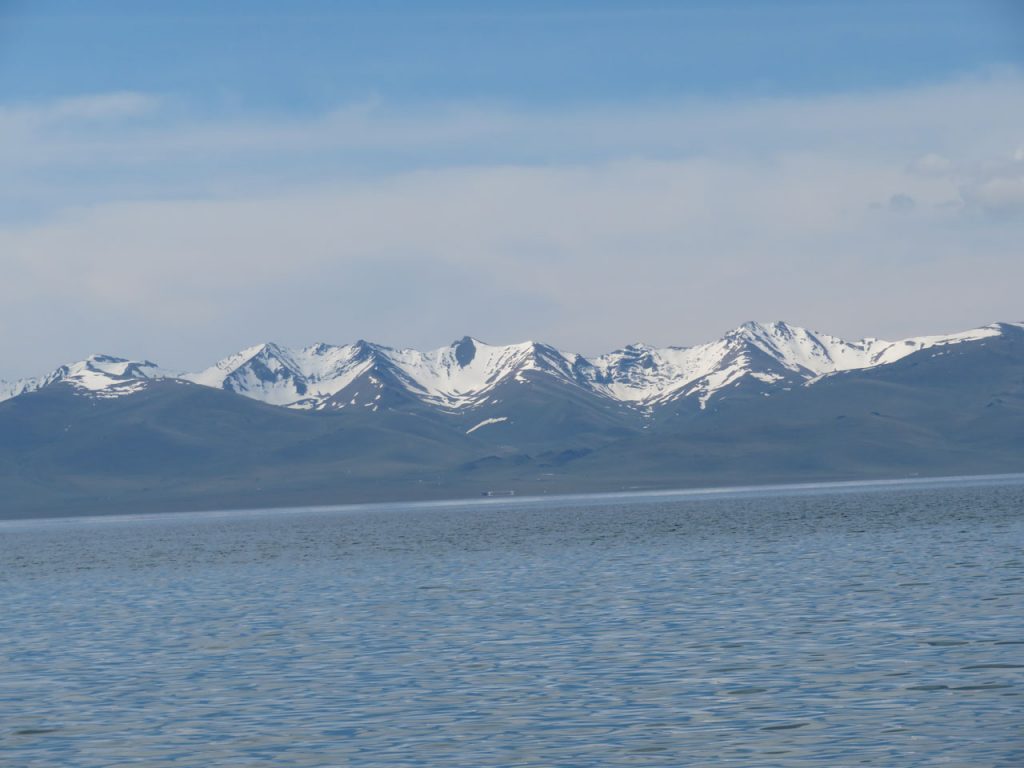 Lake Song Kul. Elevation about 10,000 feet, ( 3076 m) Mountains still snow covered on July 1. Snow falls from October to May, year round in higher elevations.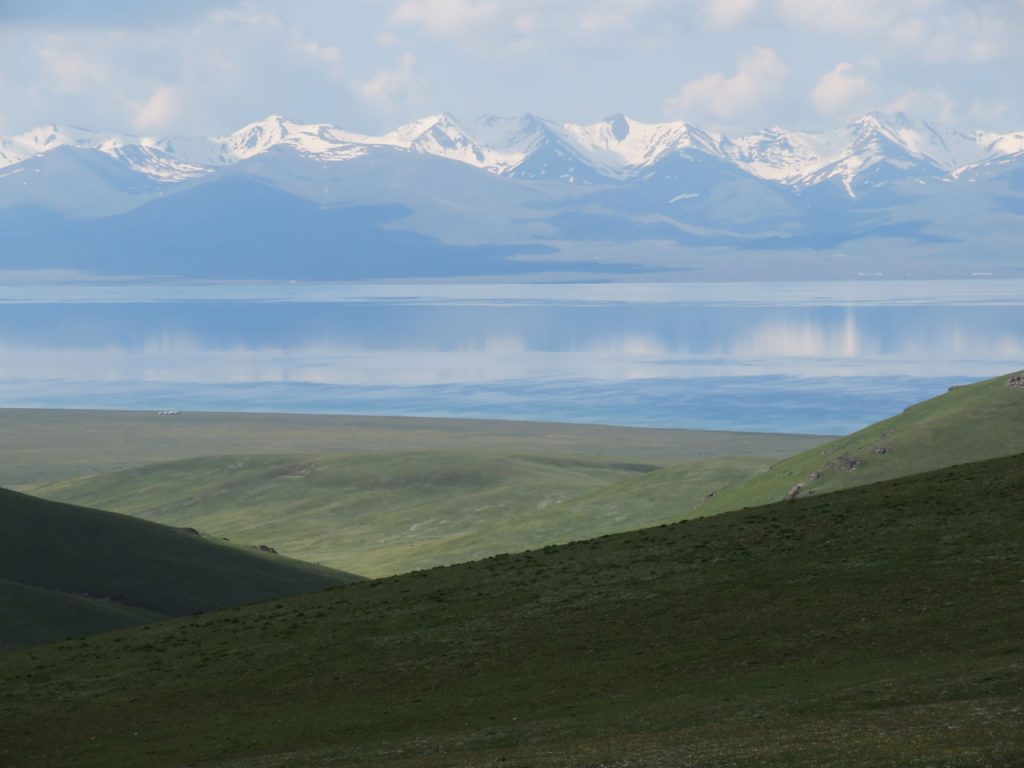 Lake from a high vantage. Our highest point was around 12,500 feet, going over a ridge. Some areas were so steep the horses had to be walked.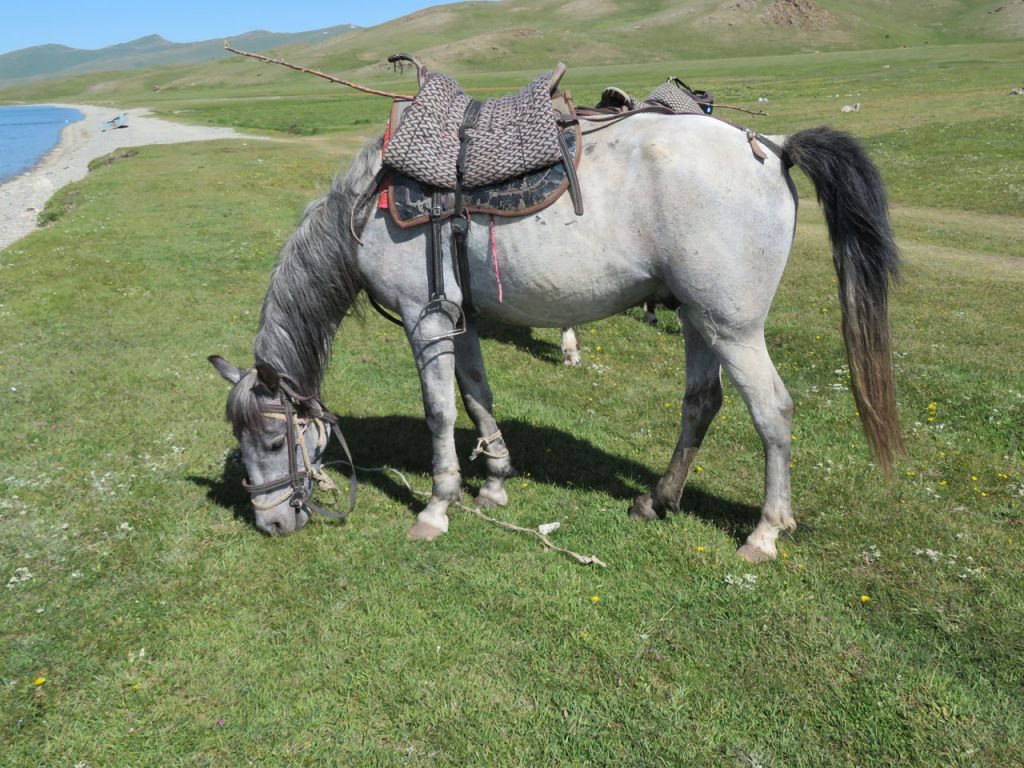 My Horse enjoying a well deserved lunch.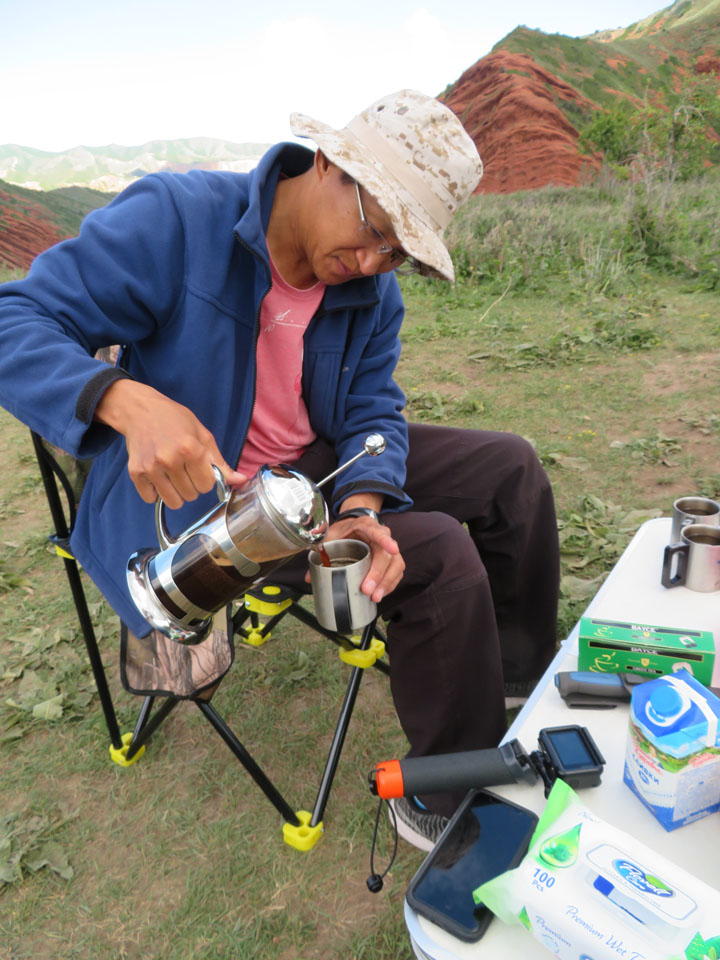 Our Leader, Ernist. Also featured – the Go Pro that shoots the videos.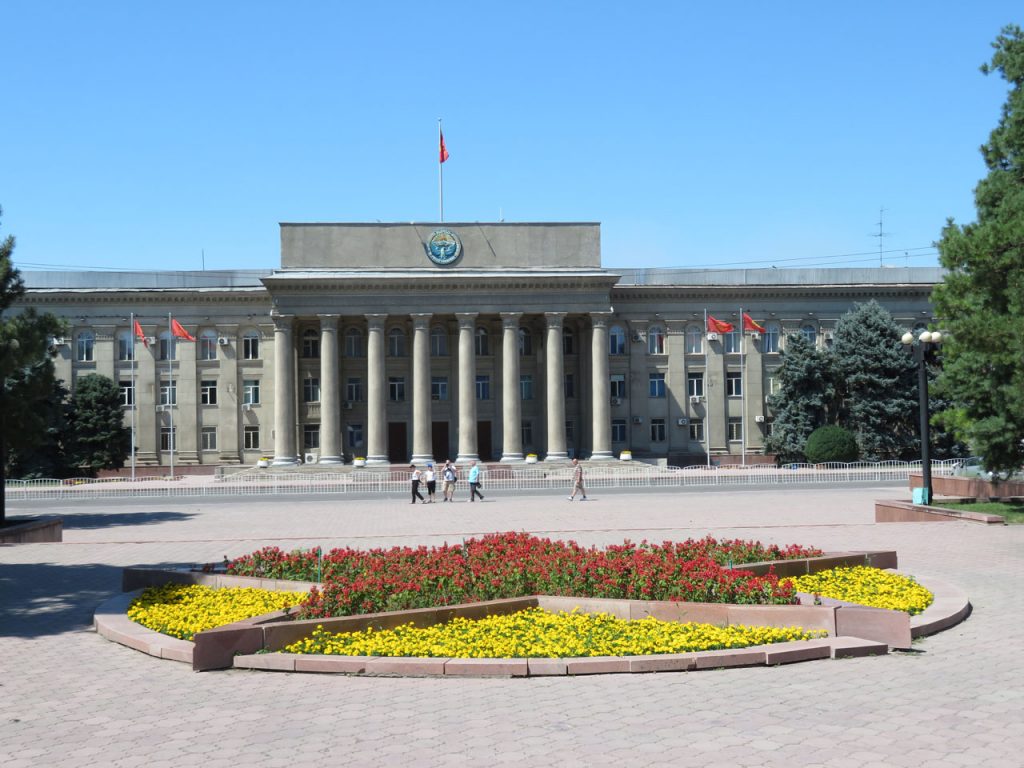 Our last . day was spent in the capital city of Bishkek. before returning to the USA via Istanbul.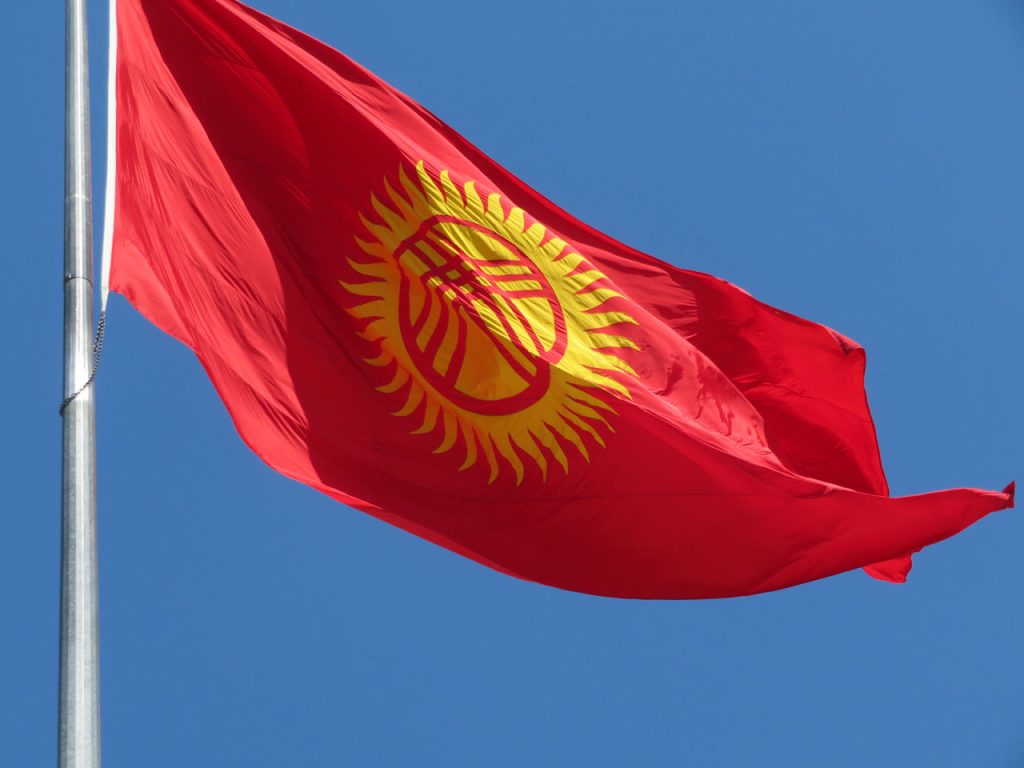 Kyrgyzstan is a country that has overcome tremendous challenges posed by the Superpowers that surround it and adaptation to a market economy. Sustainable adventure travel and ecotourism as a big part of the economy. TotalAdventure and Visit Kyrgyzstan look forward to working together to bring travelers to this amazingly beautiful part of the world.