Tags:

Posted in: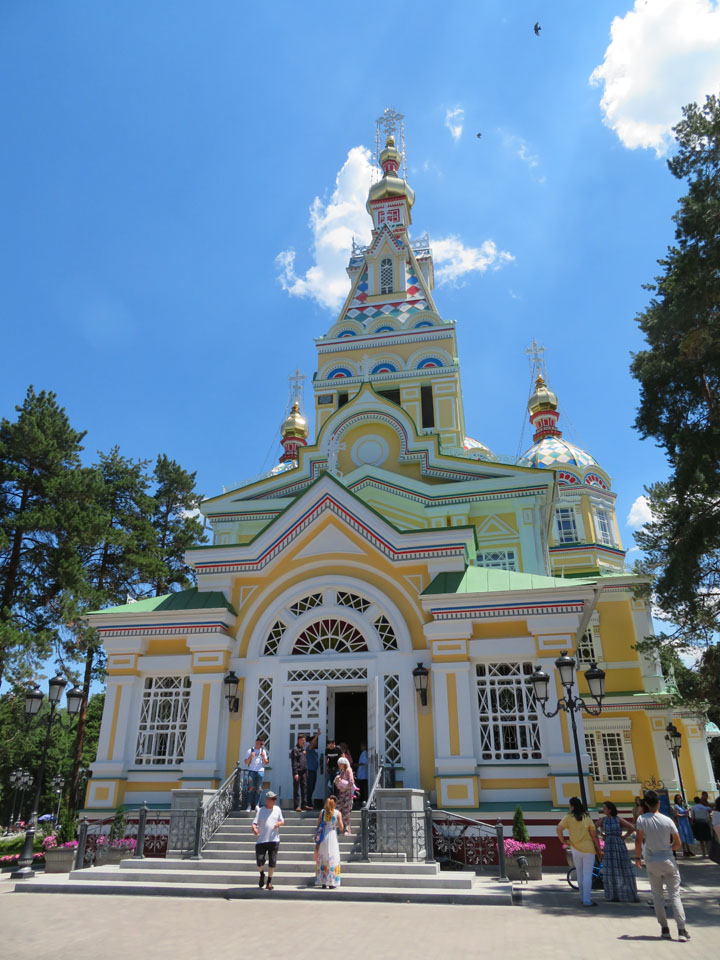 From Samarkand Uzbekistan, TotalAdventure went by automobile to Tashkent where we boarded Air Uzbekistan for the 90 minute flight to Almaty, former capital of Kazakhstan . There will soon be a brief video of our three day stay while we prepared for .our Kyrgyzstan Adventure. Above is Zenkov Cathedral. Almaty remains a very Russian city.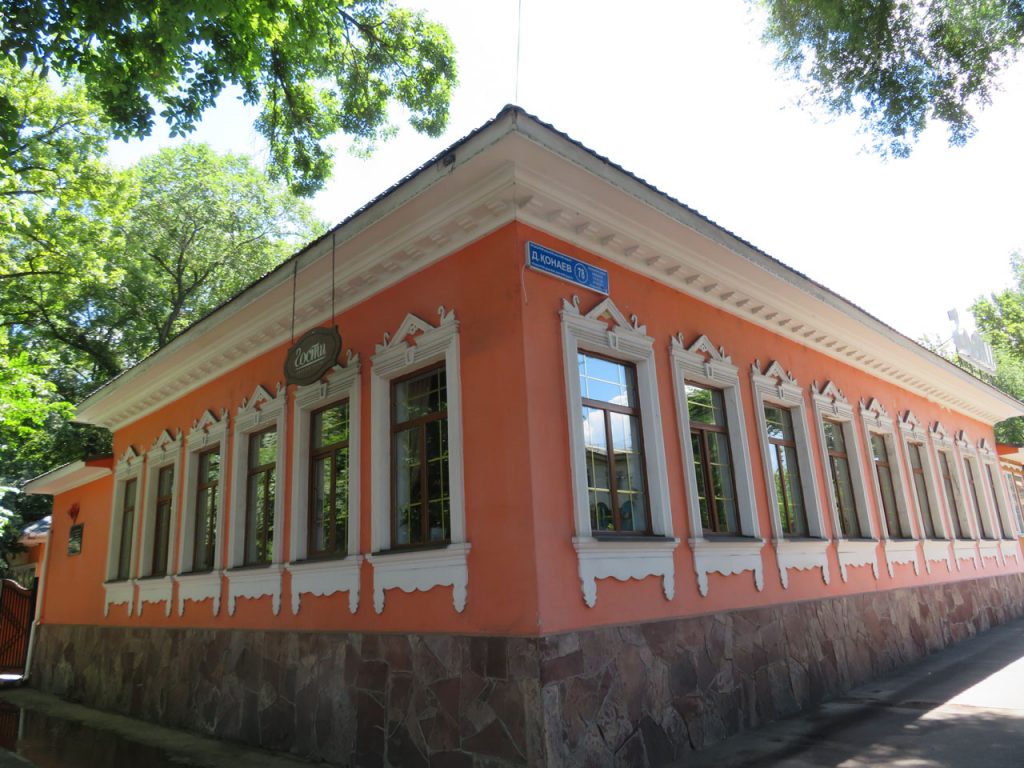 Architecture is reminiscent of Siberia, just a few thousand kilometers to the North.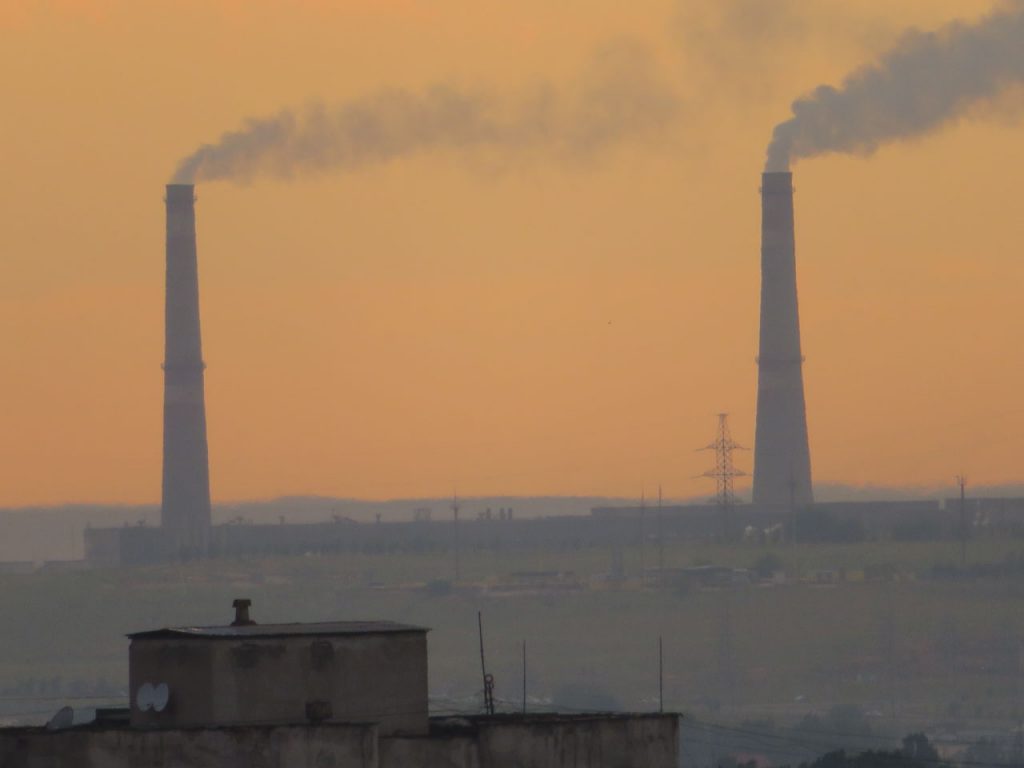 Soviet style coal plants in the distance. Our air was clean, but it can get dirty in winter.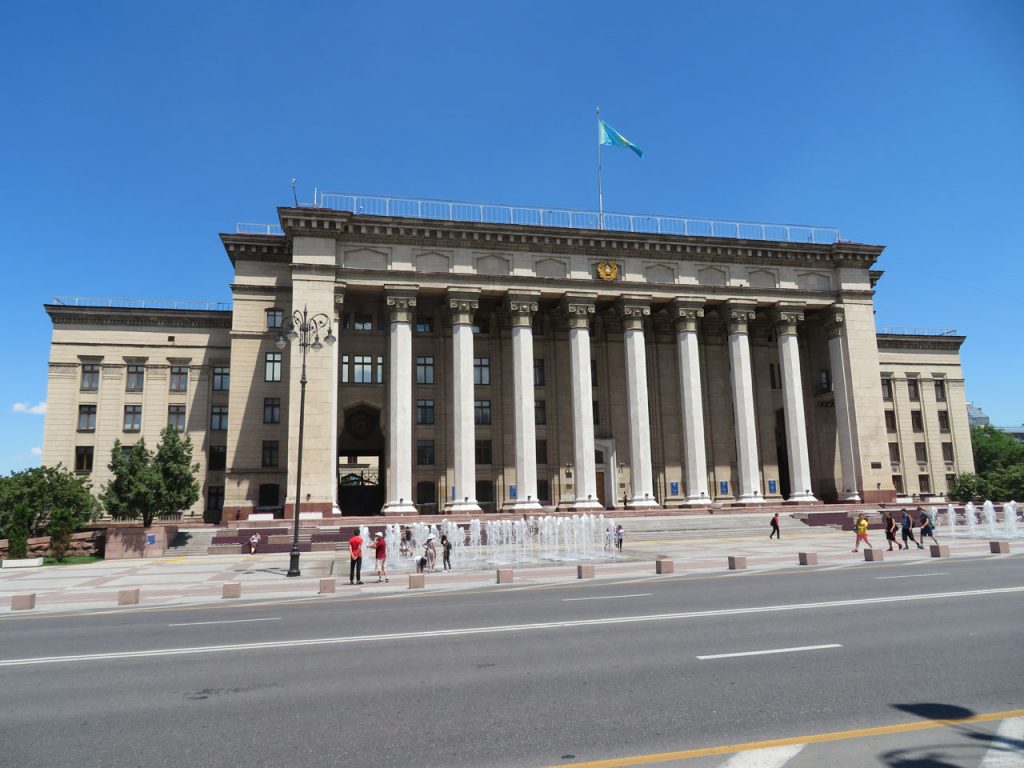 A Kazakh Government Ministry Building.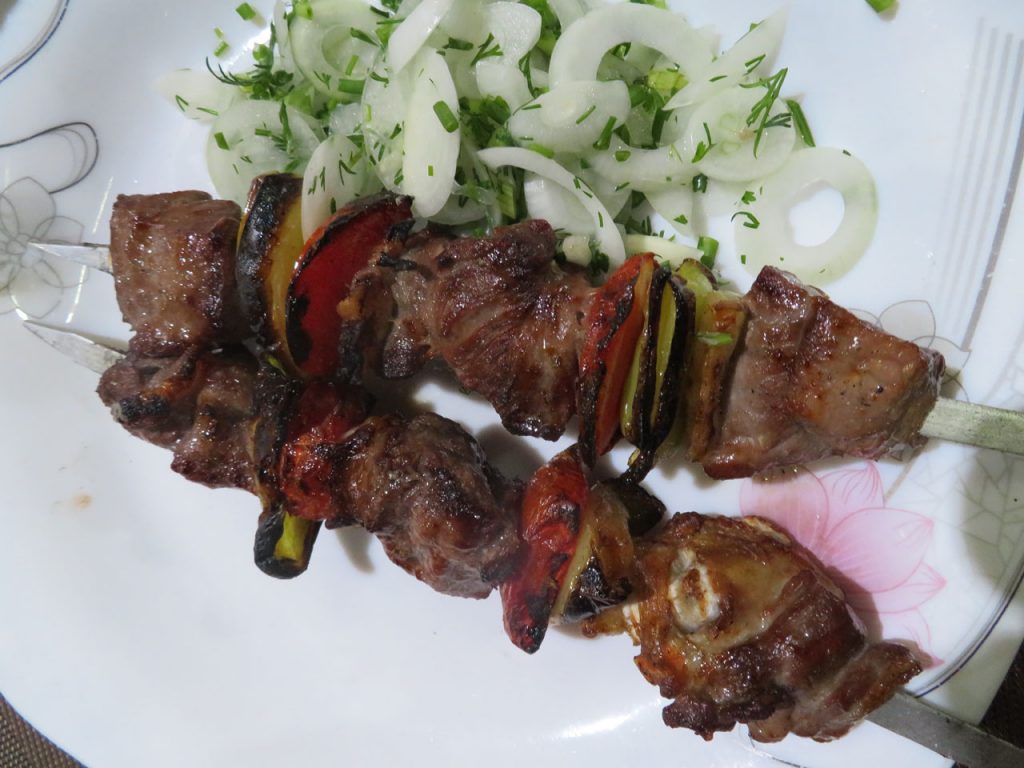 Horse Kebab ! Very tasty and low fat.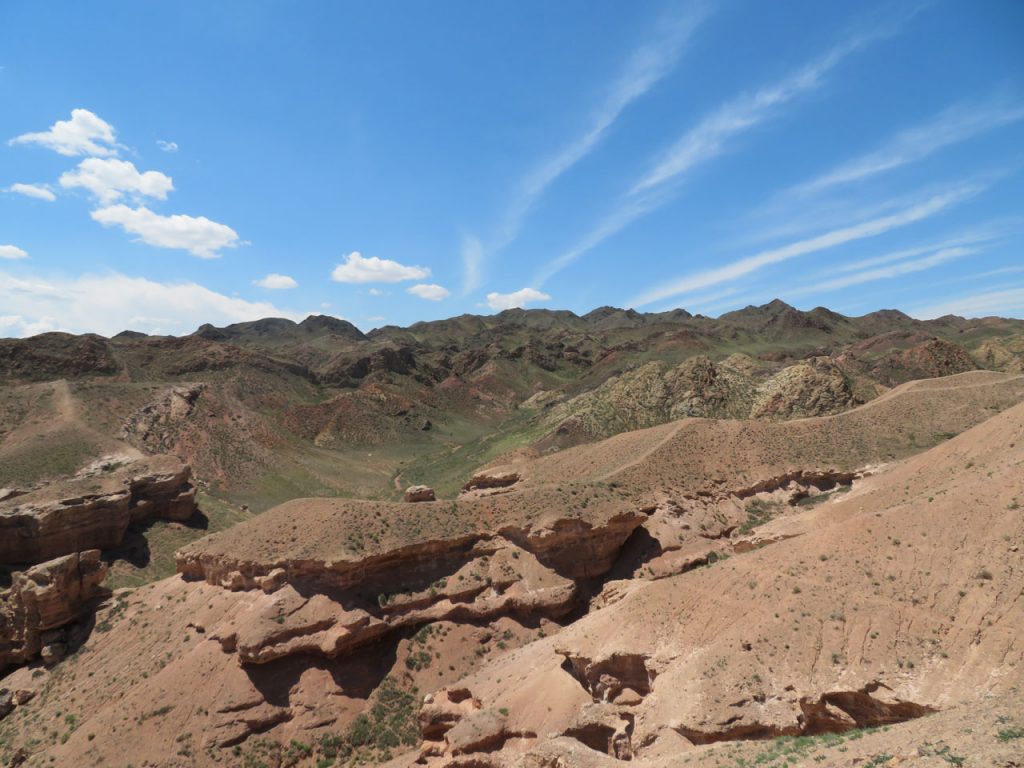 The surrounding region is arid steppe, with the snowy Tien Shan Mountain range nearby. This article will be updated soon, with more information and a short video. To read about TotalAdventure's voyage across Central Asia, read the following articles on Uzbekistan and Turkmenistan.