Tags:

Posted in:
In February, TotalAdventure returned to Cuba for a third time. The purpose of the voyage was to seek out new Eco Destinations. After 3 days in Havana, we headed East. The video above takes you on our incredible adventure, at times less than 100 miles from Florida !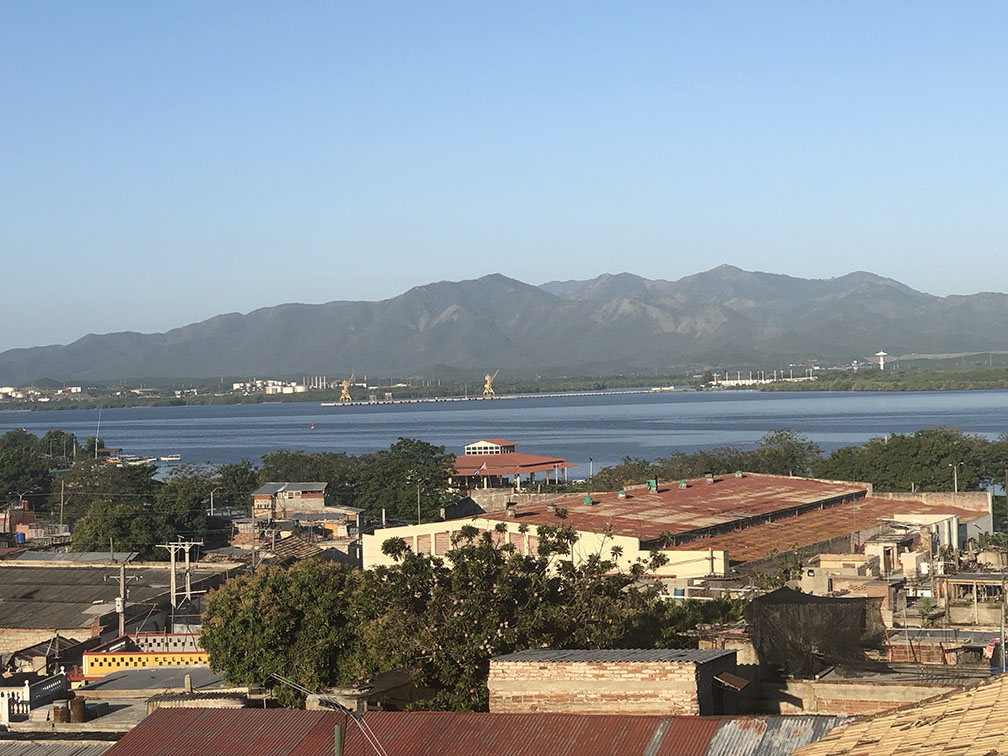 We drove 500 miles ( 800 km ) toSantiago de Cuba.

The total trip was over 1000 miles ( 1600Km) This is the way to see the real Cuba. Several days of the voyage we saw no tourists at all.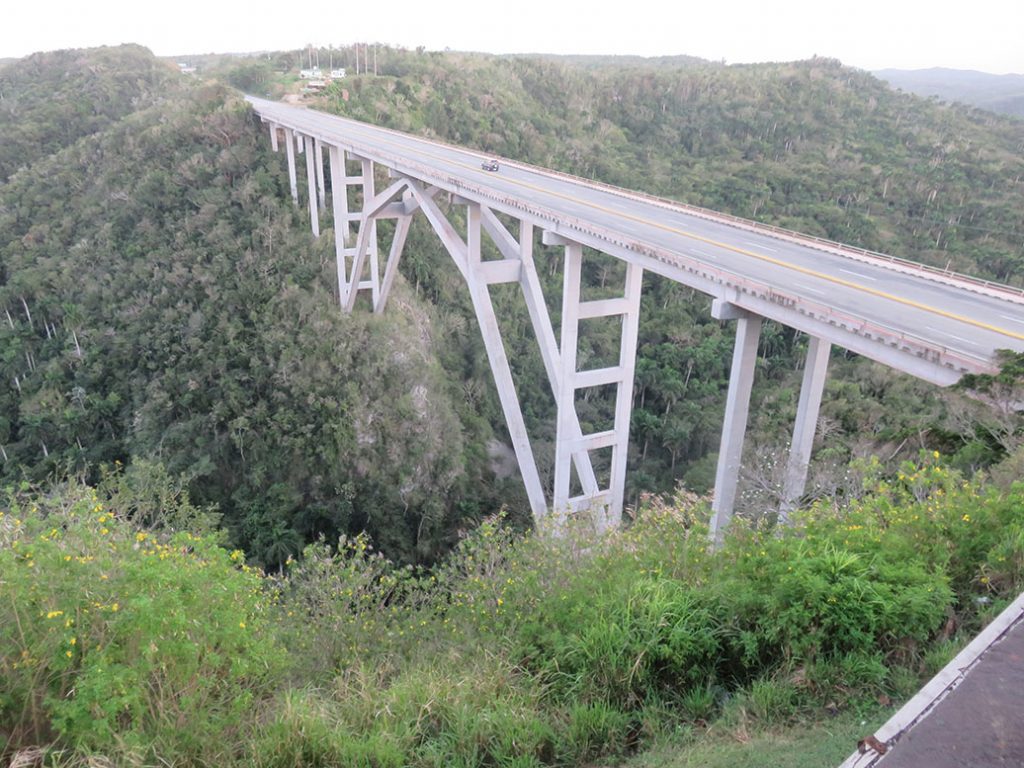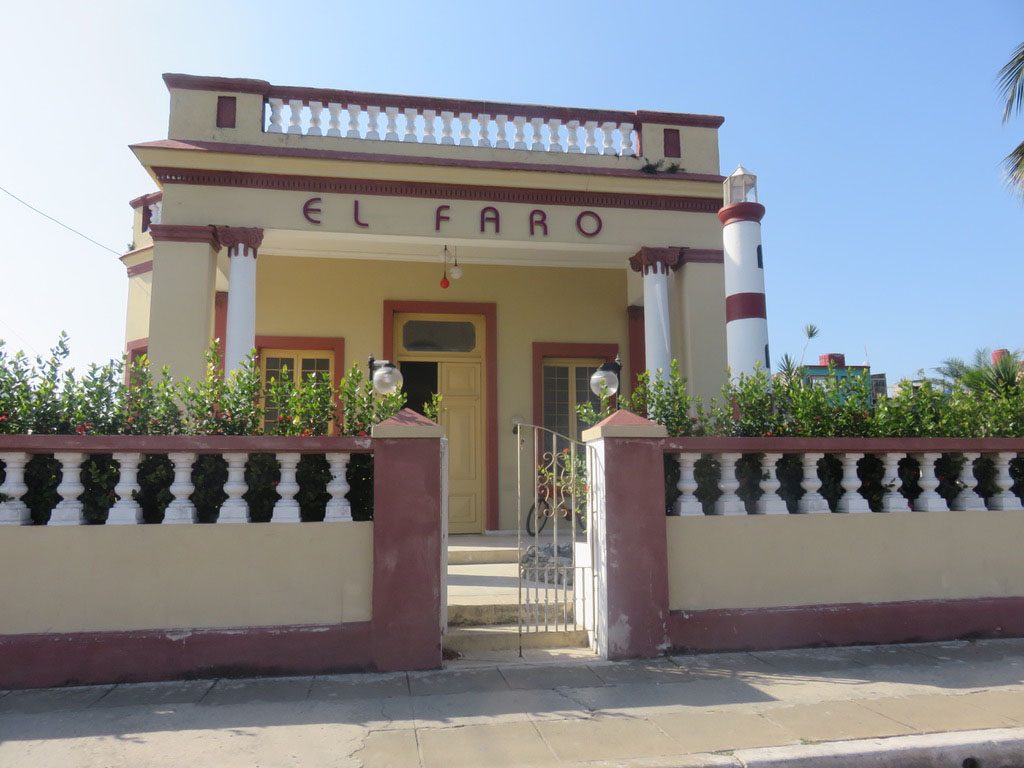 El Faro Matanzas.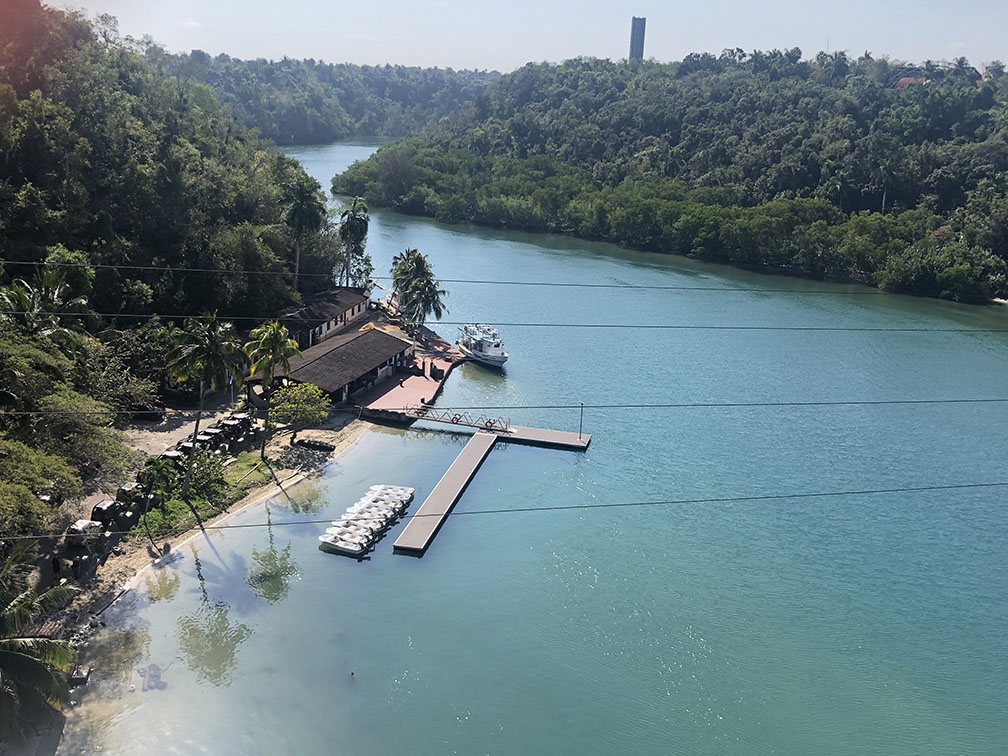 River flowing to Ocean, Matanzas.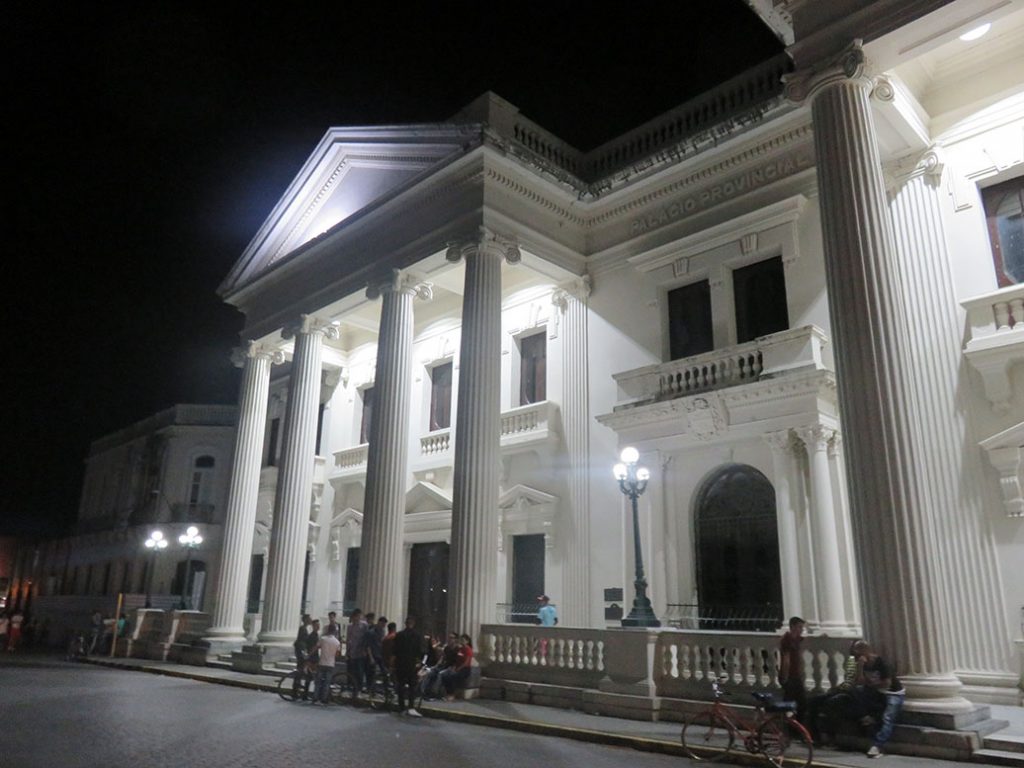 Saturday Night in Santa Clara.
February is Pineapple Season. Cost 1 CUP, about 4 cents US.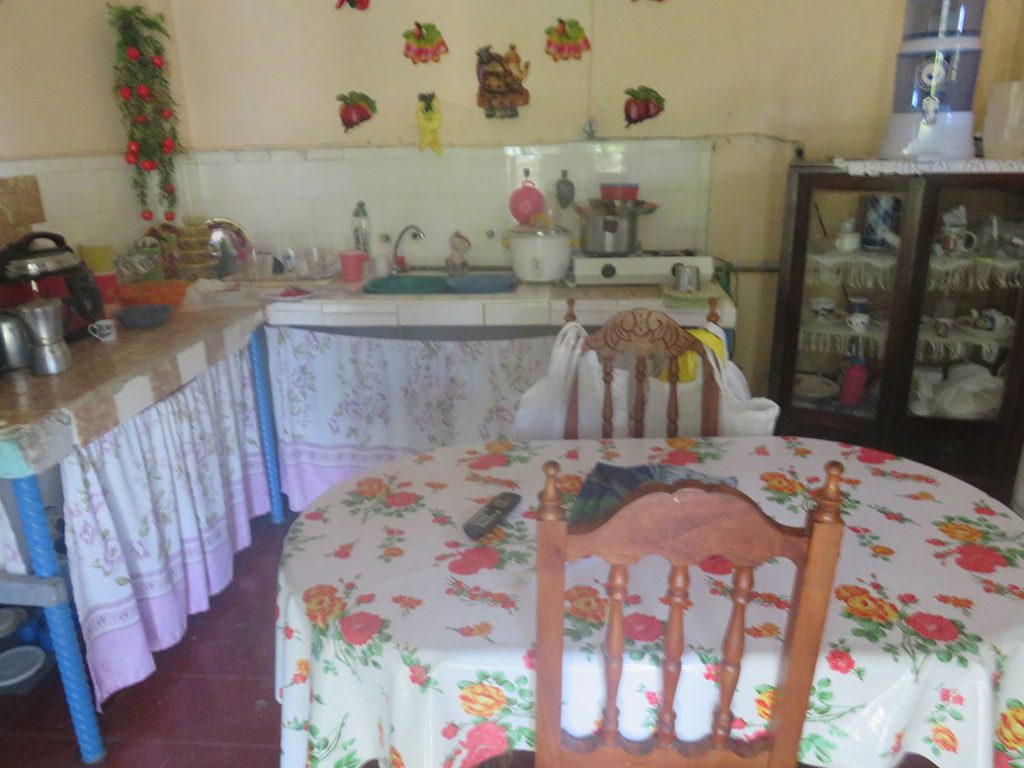 TotalAdventure always stays in AirBnb or Casas Particulares, supporting local people.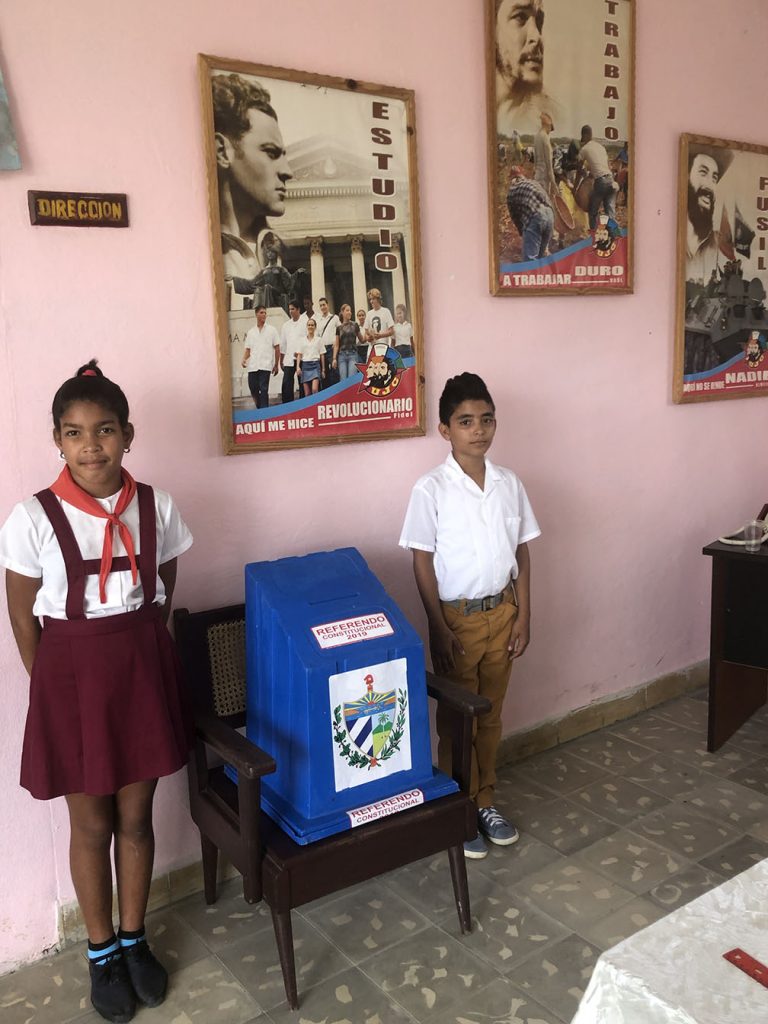 February 24,2019 , a Sunday, was a national referendum to determine if the Constitution should be amended. 92% voted in favor.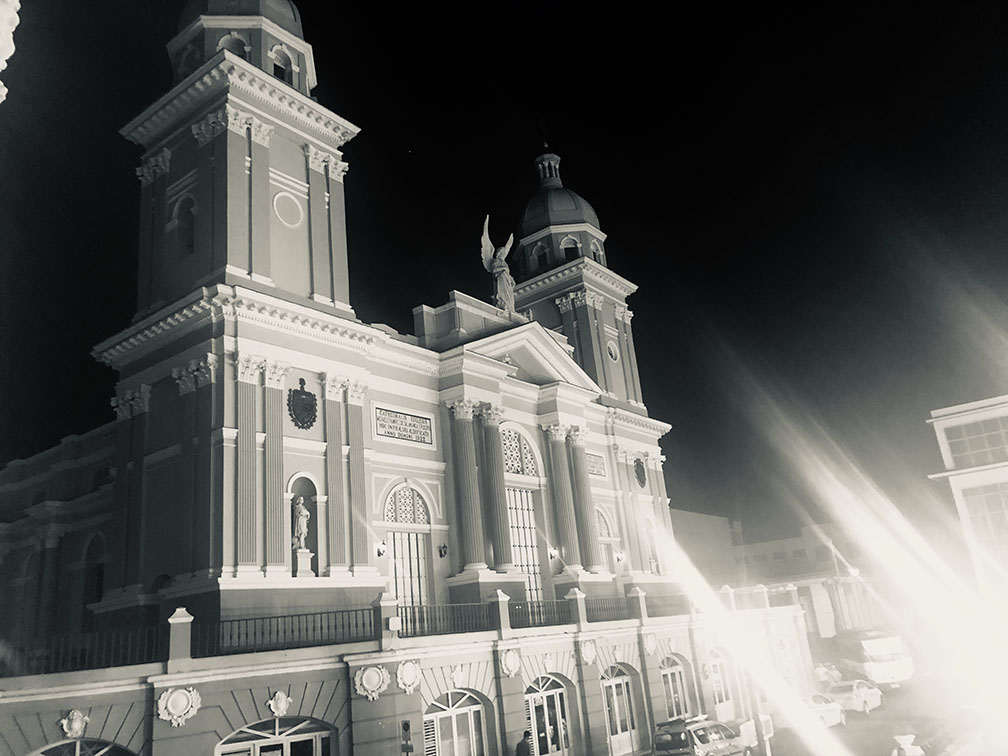 We arrived in Santiago de Cuba in the middle of the night.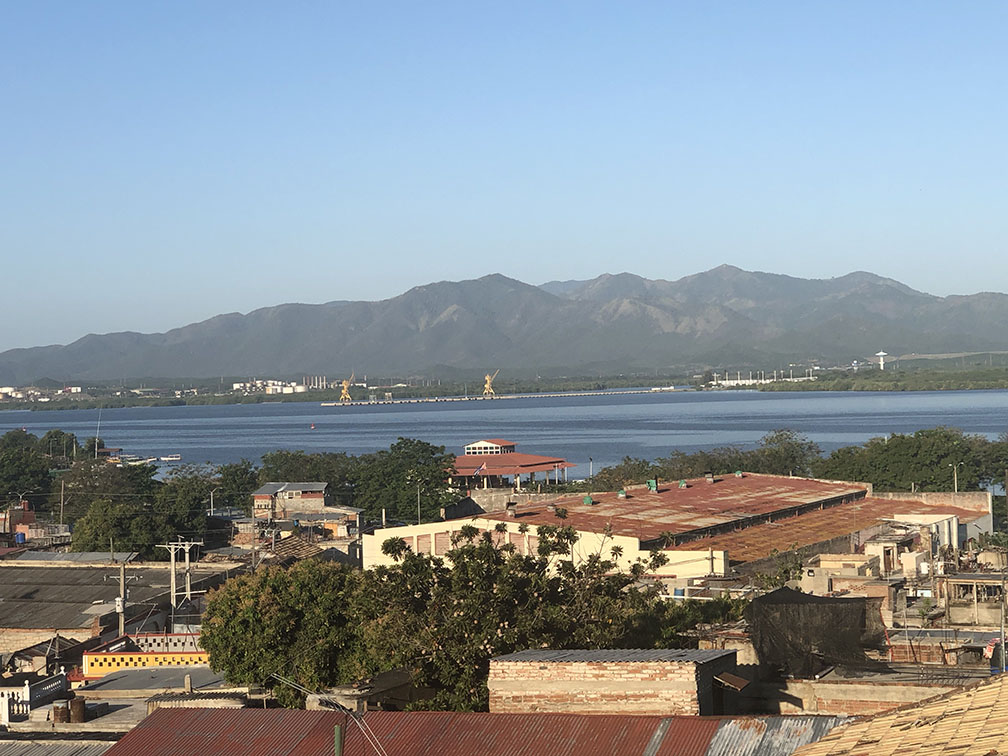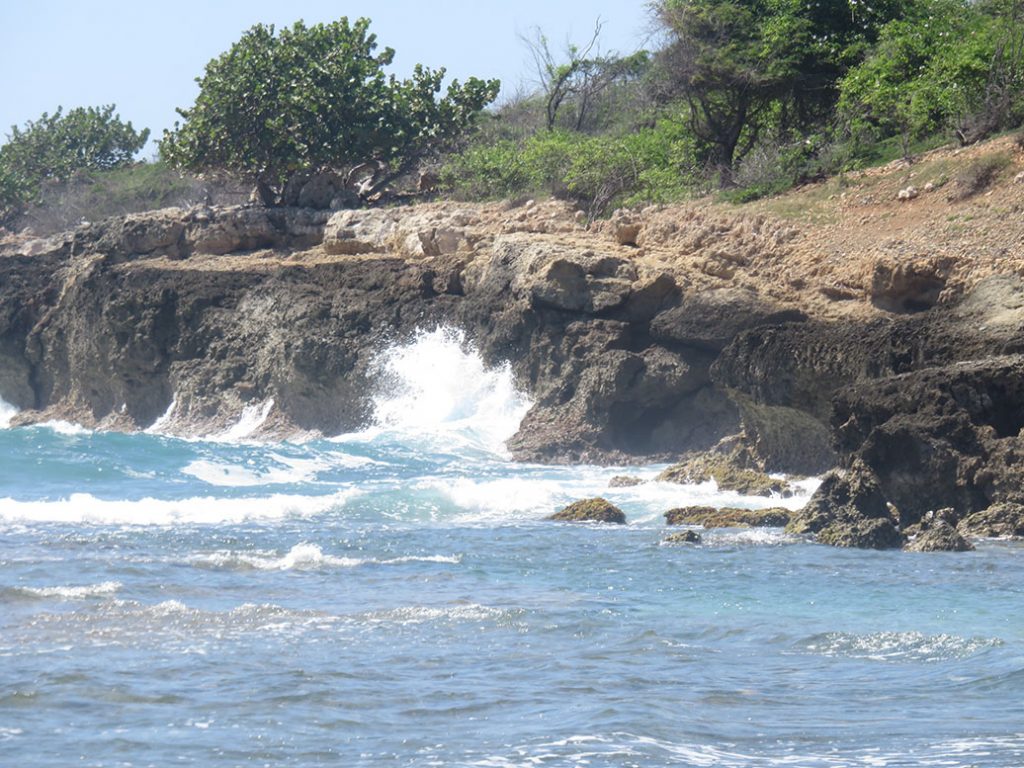 The Caribbean coastline is rugged in most spots.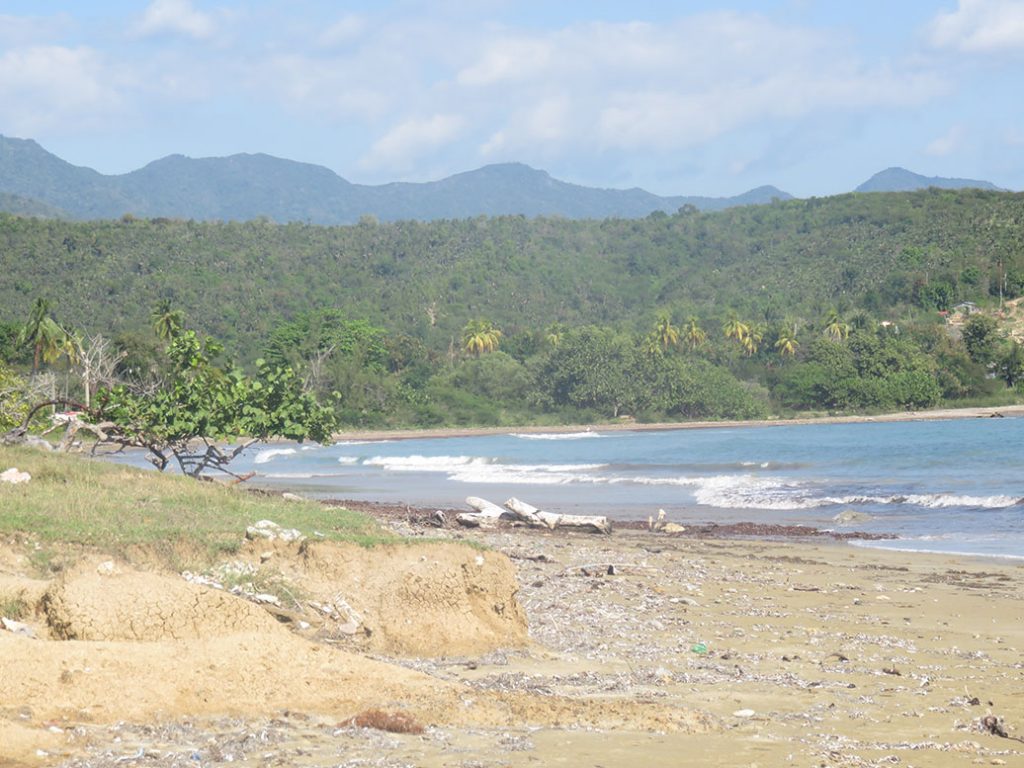 The beaches have a remote feel, but are easily accessed by nearby roads.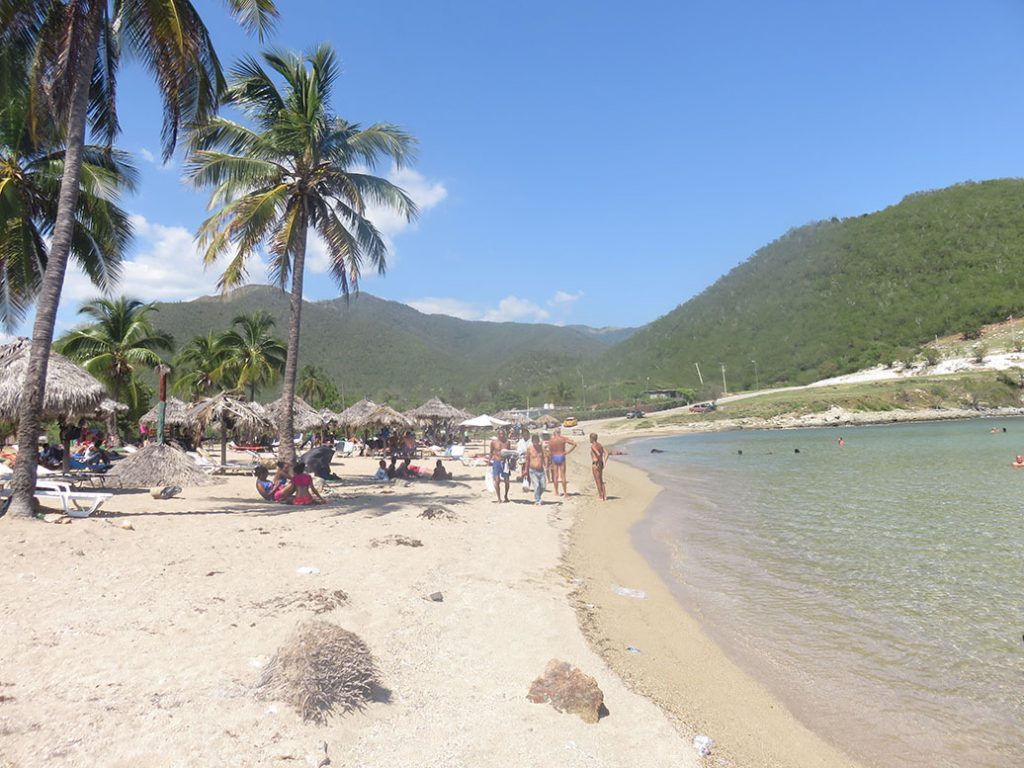 Many idyllic beaches would be prime for ecotourism.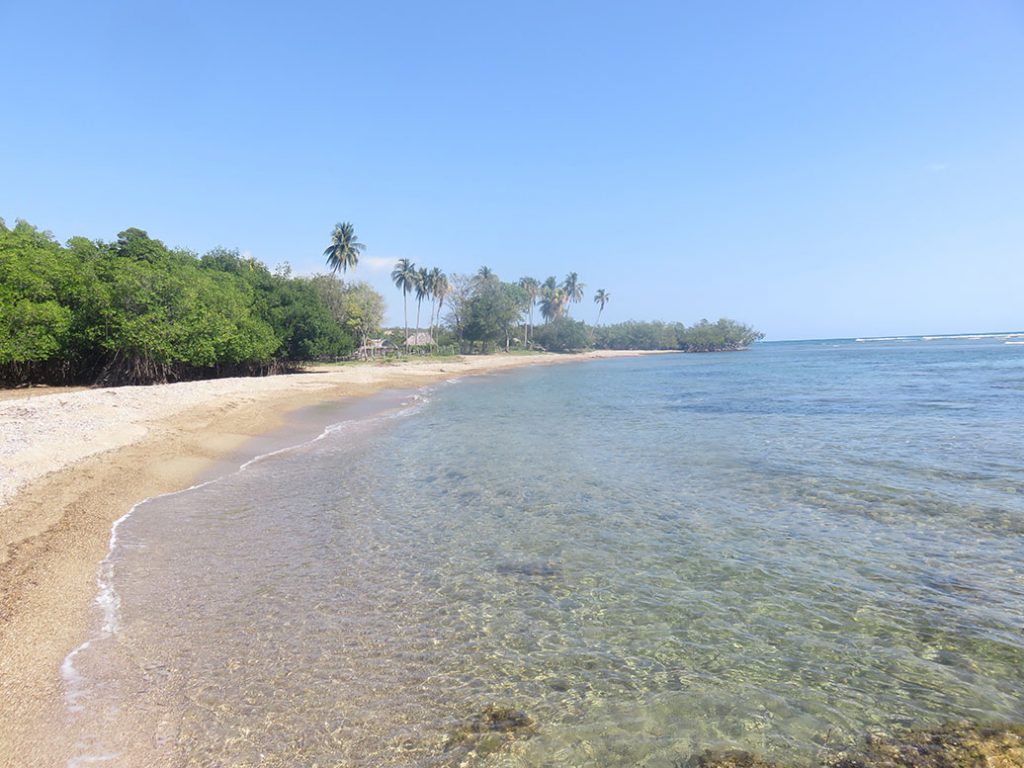 Snorkeling and diving have great potential.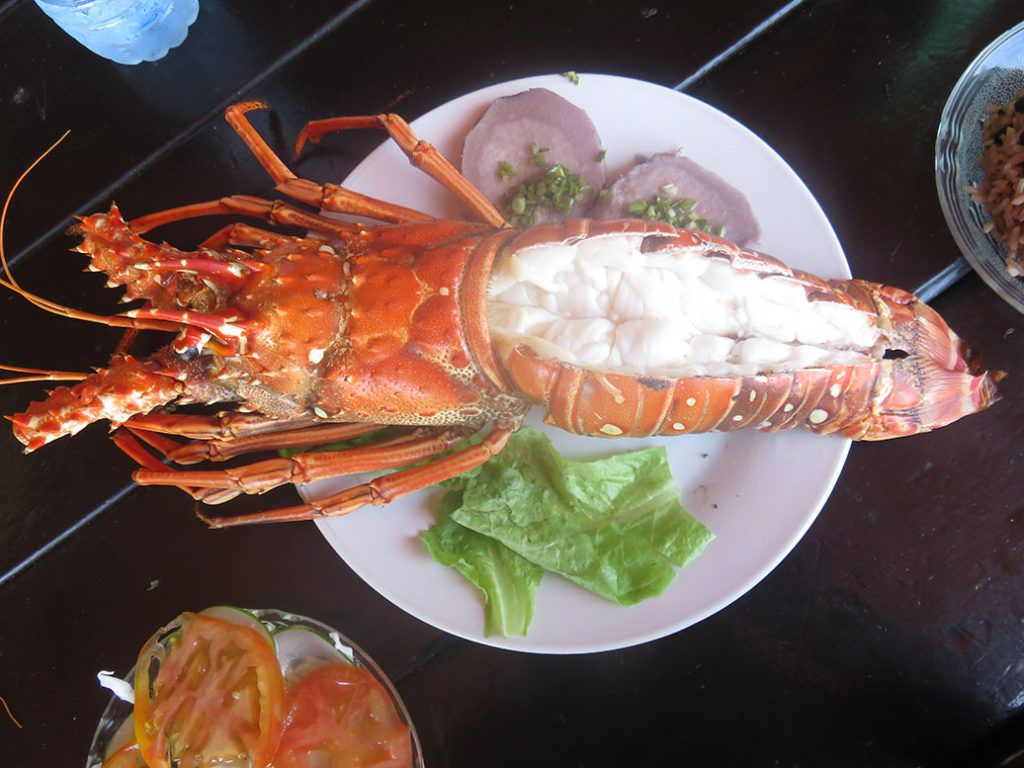 Lunch CUC 10 ( US $ 10.) Privately owned restaurant on beach.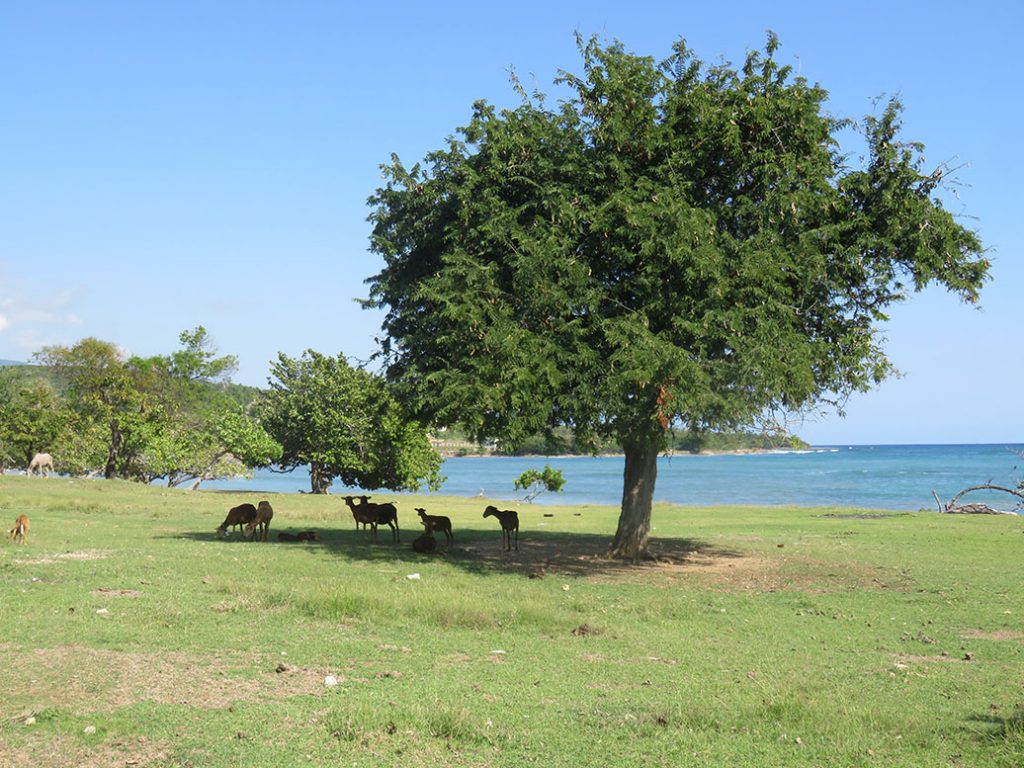 Goats foraging out of the mid day sun.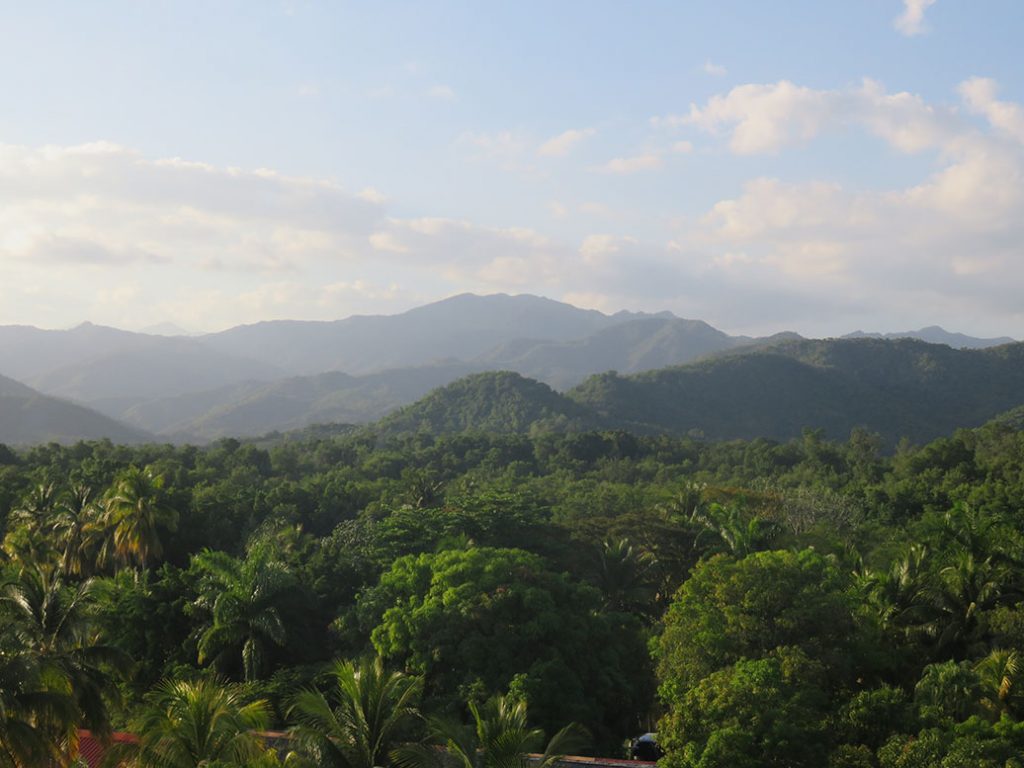 Cuba's Highest Mountains, about 6000 feet, 2000m.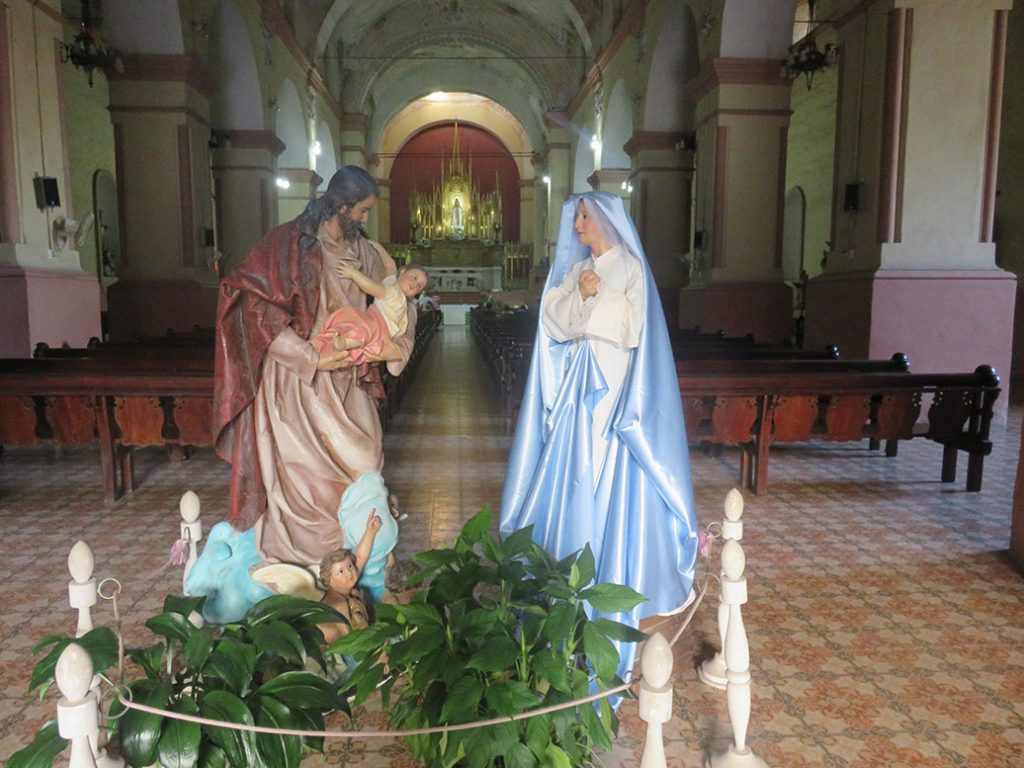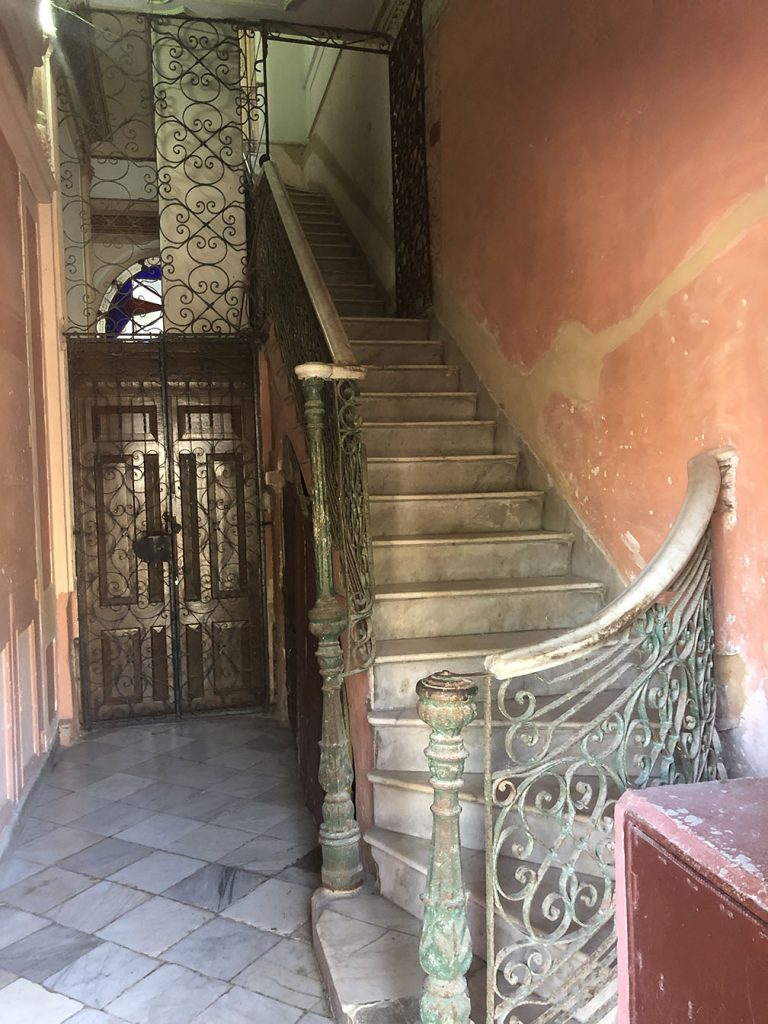 Back in Havana.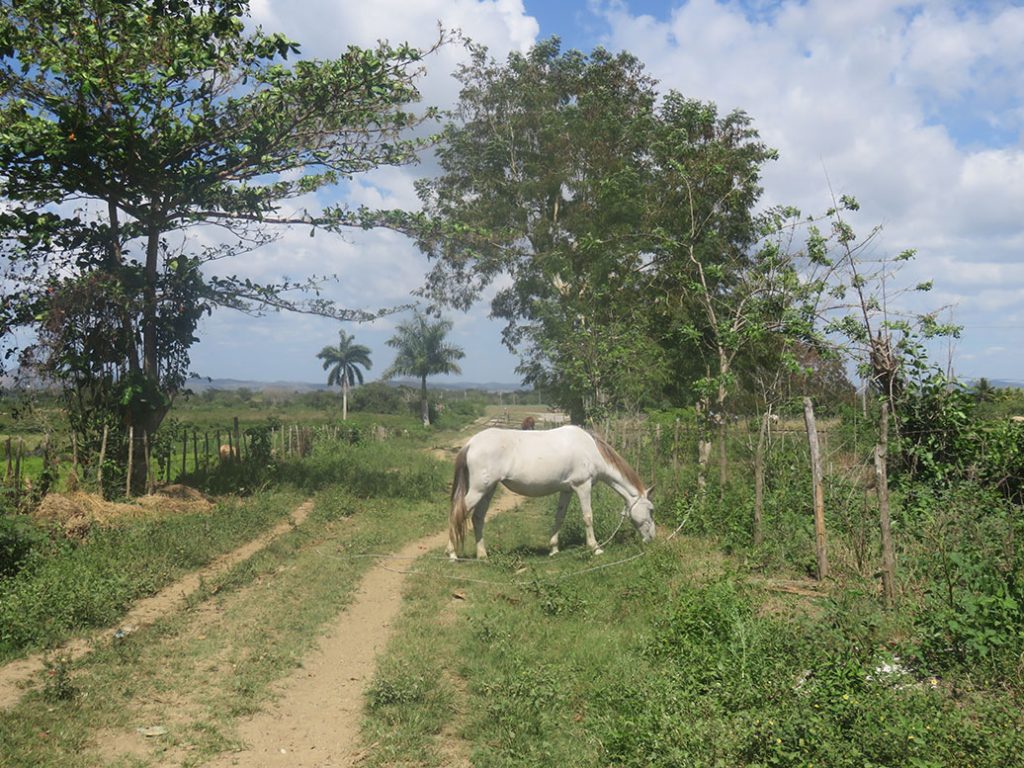 A horse dines east of Trinidad.
TotalAdventure returns to Cuba this week May 6,2019 to take part in FIT Cuba in Havana. TotalAdventure will be meeting with ecotourism providers to add educational, sustainable tourism. We believe that Cuba's natural beauty should be shared with their neighbors so close to the North, as well as explorers from all over the world. We look forward to meeting with our colleagues in Havana !