Tags:

Posted in:
In addition to our adventurous evening at Donghuamen Night Market we encountered and ate some rather unusual items at traditional restaurants throughout the country. Above – frog viscera – still alive – about to be flash boiled – delicious once cooked.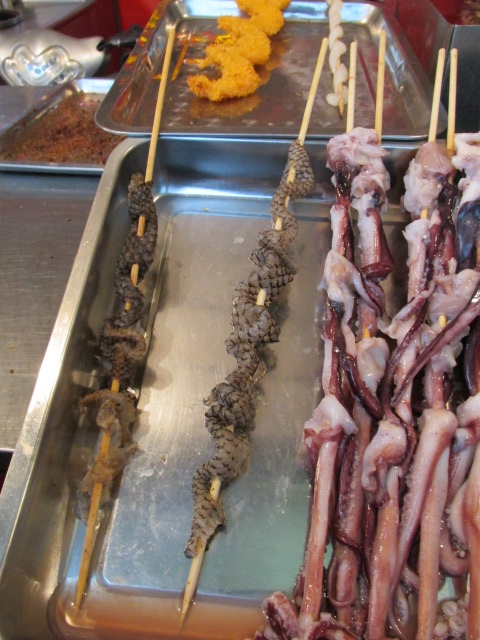 Snake ( On The Left )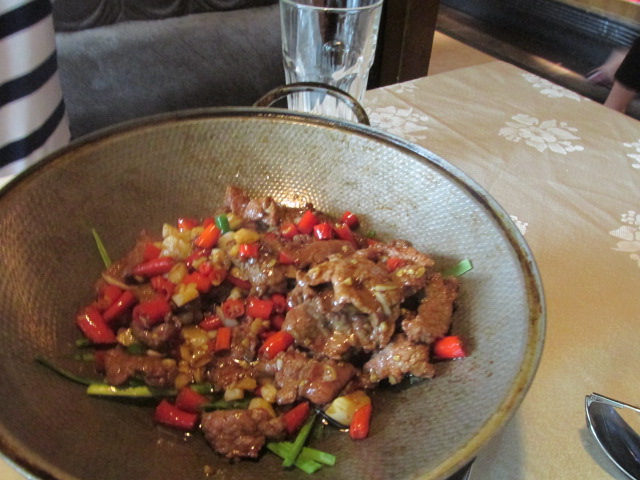 Pheasant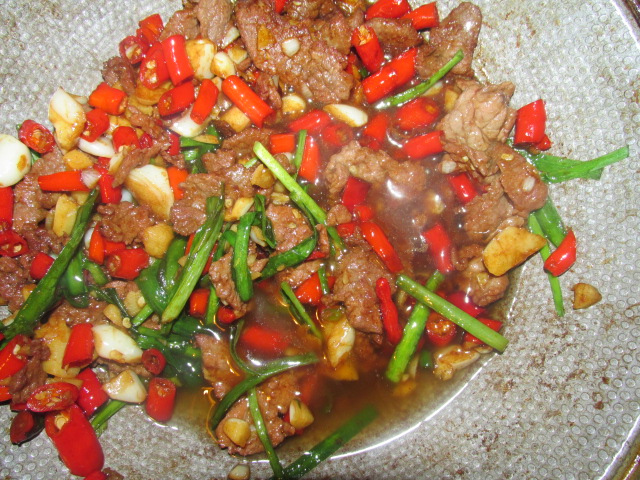 Donkey – Tastes a lot like " Mongolian Beef " in Chinese restaurants in the US.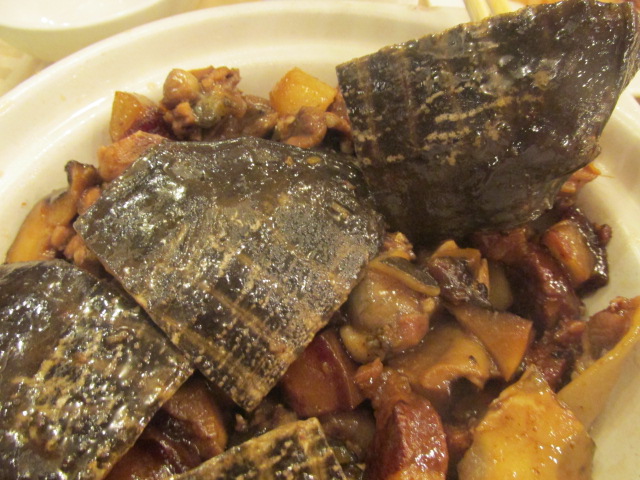 Turtle – Absolutely Delicious !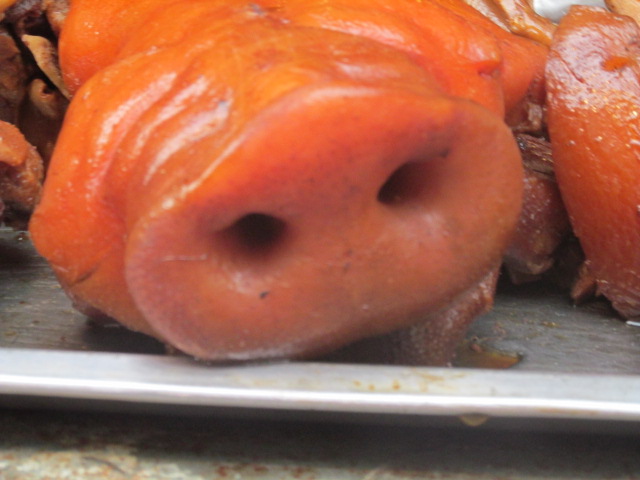 Snout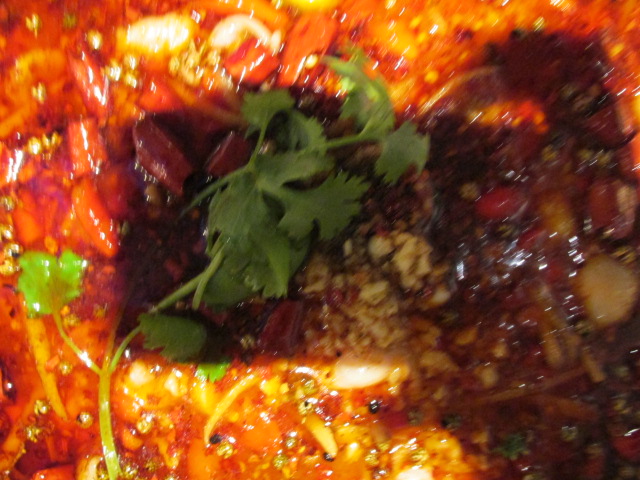 A first – a meal so spicy I could not finish it !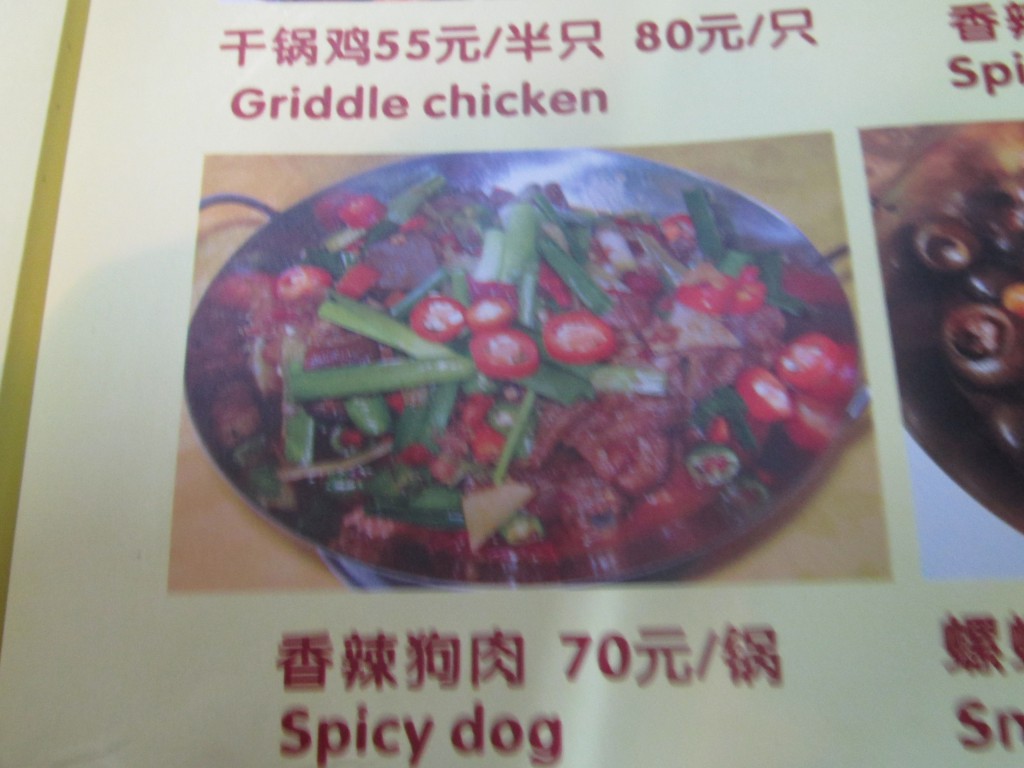 Skipped This Entree.
FOR ADVENTURES IN CHINA, CLICK HERE