Tiananmen and The Forbidden City
Tags:

Posted in:
ArcticTropic last visited Beijing in March 2010. The Forbidden CIty then – covered in snow, with sparse crowds – was very different on this foggy summer day. The huge crowds are 95 % Chinese – showing a great love for domestic tourism. ArcticTropic is also in Chines – well positioned for current and future adventure travelers – both domestic and overseas. ArcticTropic is now on Weibo as well as Renren – major social media hubs for China. Click to March 2010 for the earlier trip.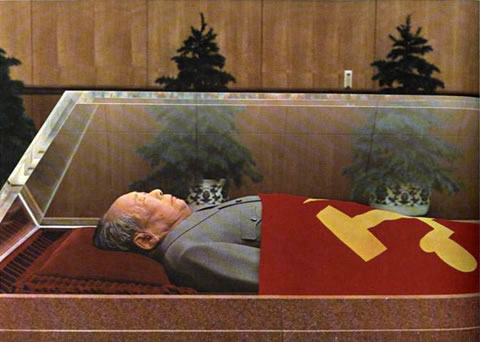 The most important attraction in Tiananmen Square is the Mausoleum of Mao Zedong. It is here the Great Helmsman rests for eternity where all the people of China and the world can pay homage. Photographic equipment is strictly forbidden – above is a Google stock photo.
Big Screen Entertainment and Information in Tiananmen.
For adventures in China, CLICK HERE