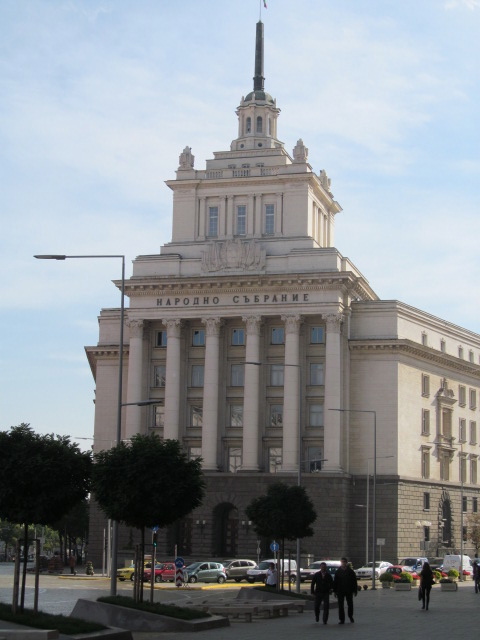 Though it is mid October temperatures in Bulgaria are springlike, in the upper 70s during the day.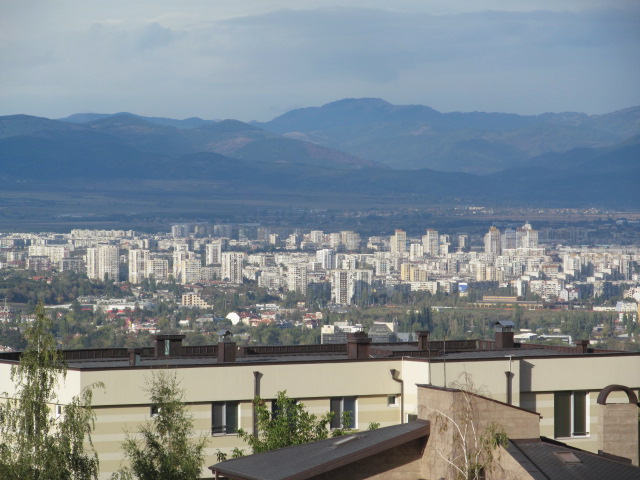 A view from my hotel, high above the city.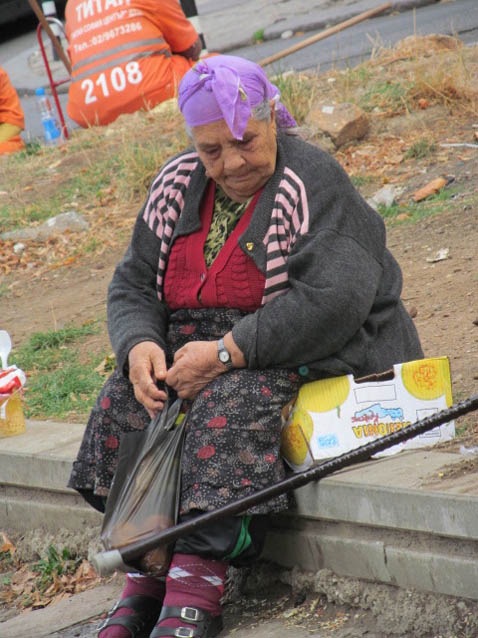 This woman has seen history – has lived under Ottomans,Russians,Germans, Communists and now under a free regime.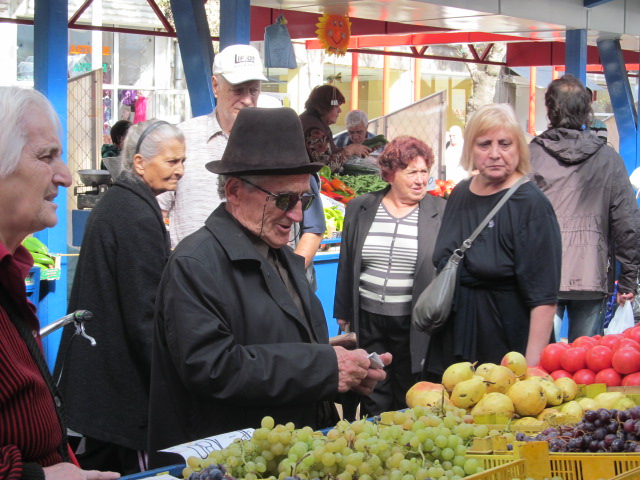 Haggling the price down a few Stotinki.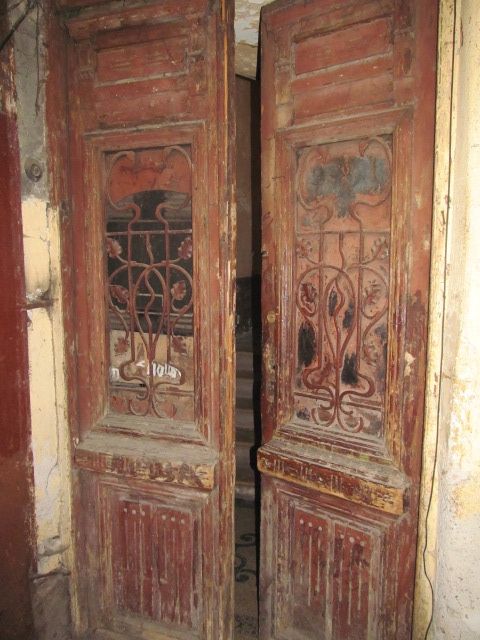 Behind the ancient doors. Quirky wireless connection in the Hotel Lepzig here in Plovdiv makes it impossible to upload more pictures at the moment.