Valparaiso – Pacific Port of the Southern Cone
Tags:

Posted in: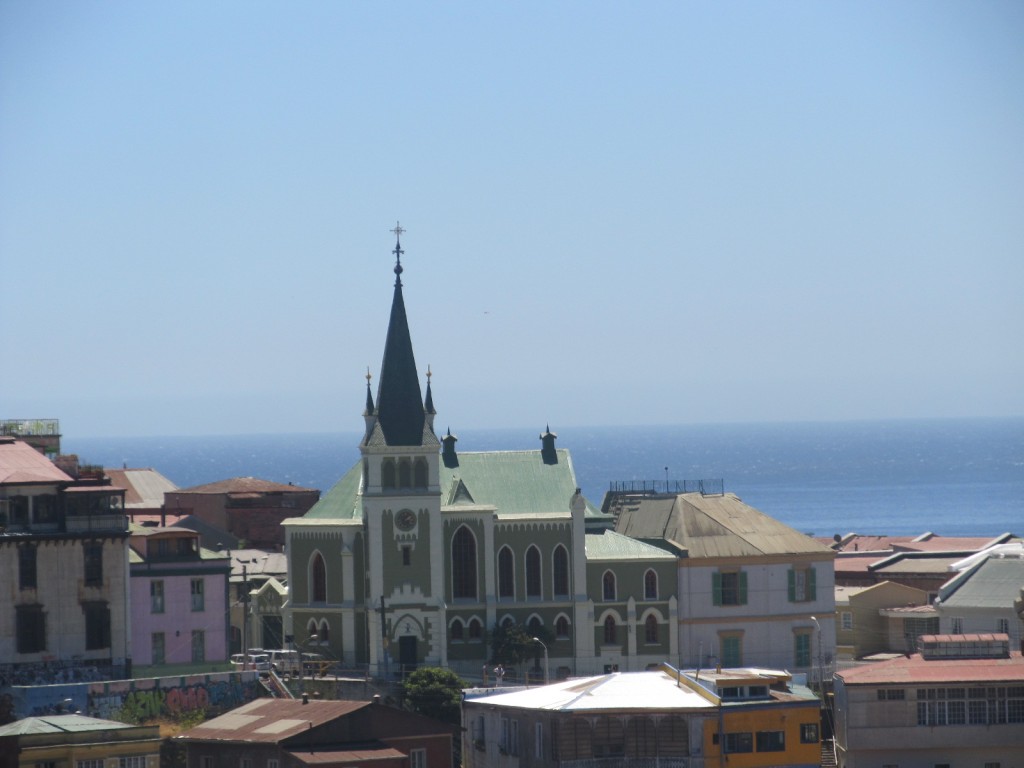 At the end of a business trip to Western Argentina, followed by the flight over the Andes,ArcticTropic took an overnight excursion to Valparaiso ( known as Valpo to the locals) . Only about 2 hours from Santiago, and 4 hours from the slopes of Portillo, the city is in some ways reminiscent of San Francisco, without the freezing fog in the summertime.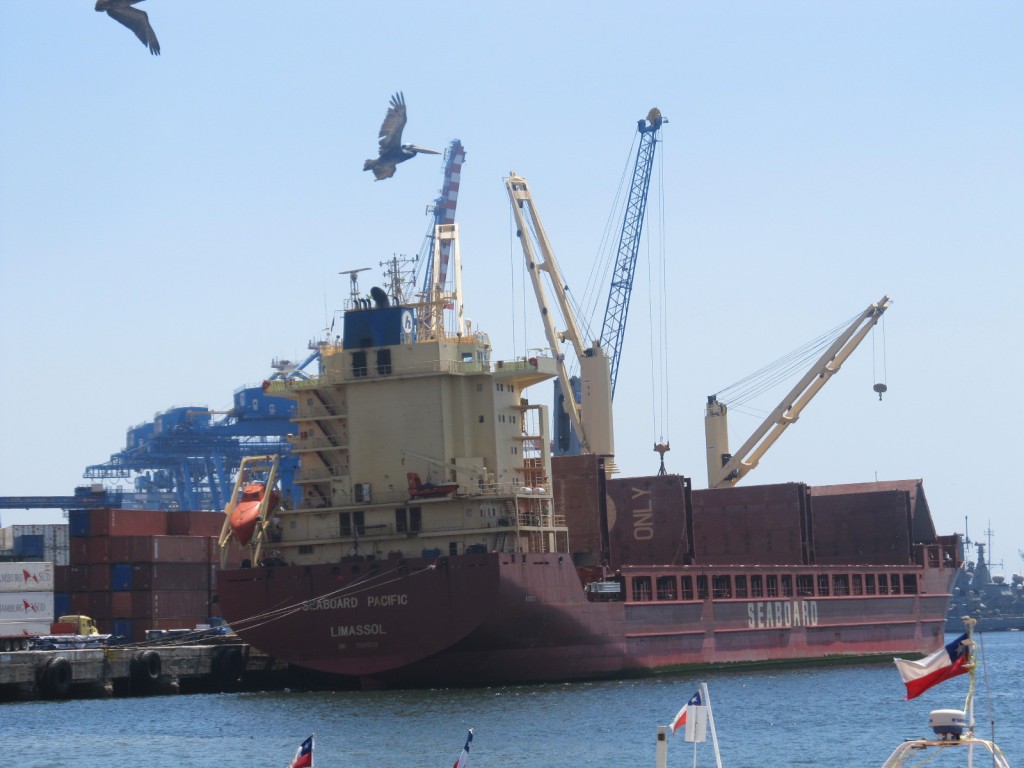 A Miami bound ship is loaded with containers of wine.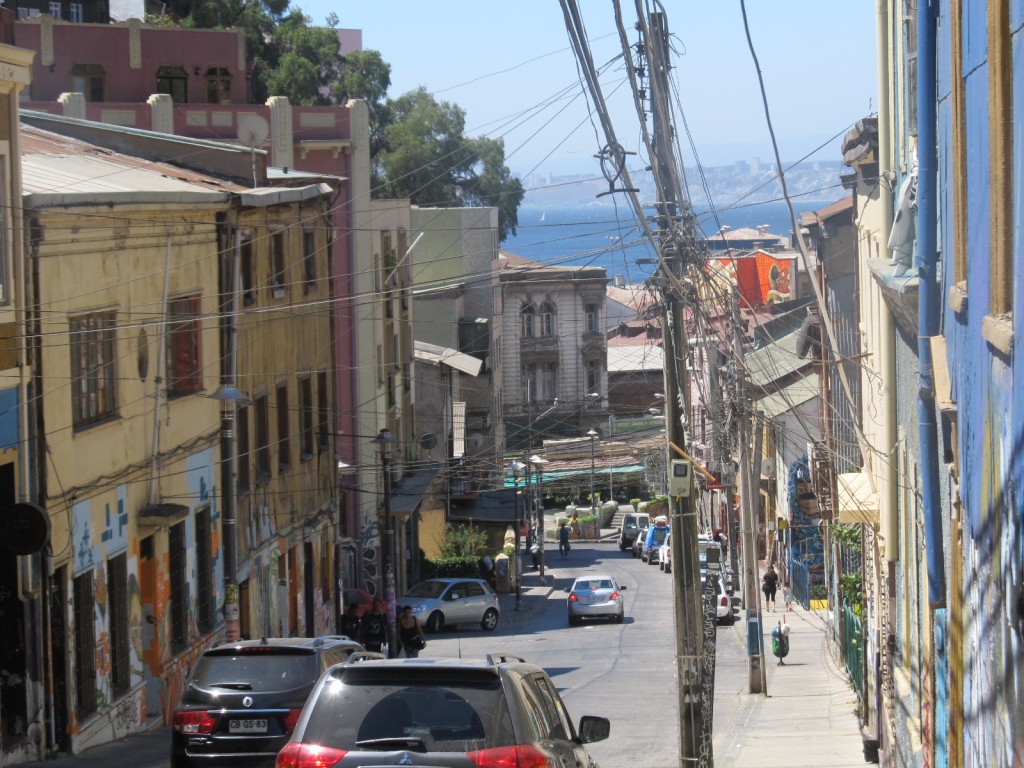 Cool winds freshen the city , offering relief from inland summer heat.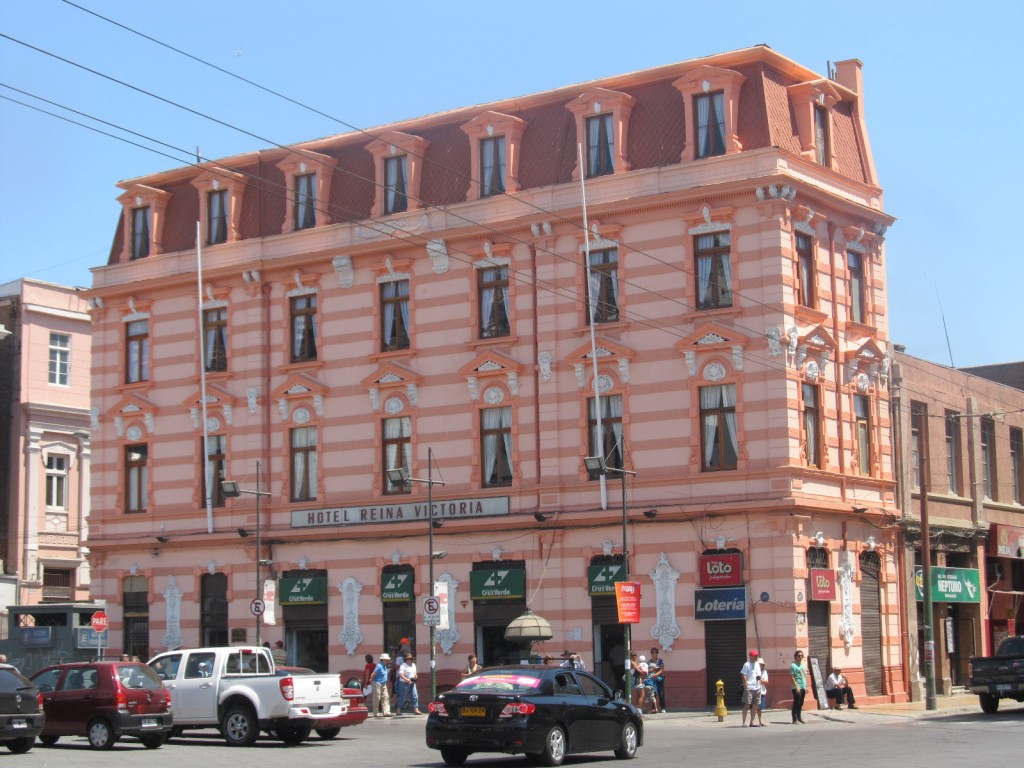 The Hotel Reina Victoria.
Reminiscent of an old train car, this 100 year old funicular climbs ta mountainside overlooking the Port of Valparaiso,Chile on a beautiful summer's day.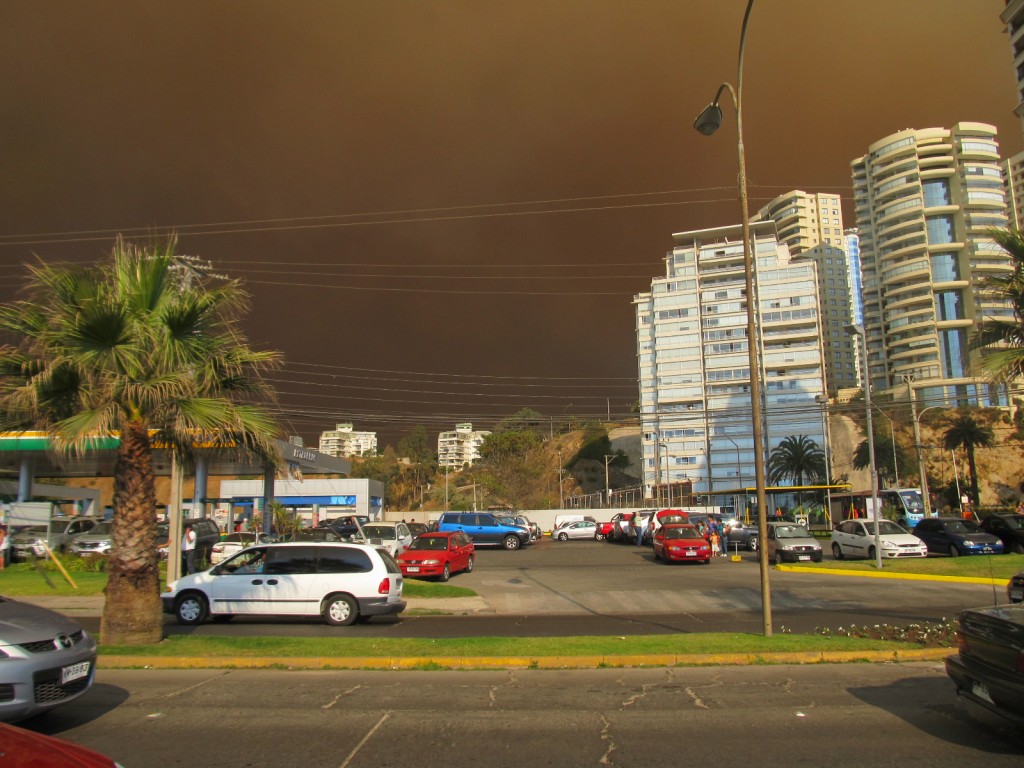 The sky becomes back as night from a forest fire that burned 60 houses and temporarily closed the road to Santiago.
The icy South Pacific never goes above 58 degrees ( 17 C ), as the Humboldt Current flows directly from Antarctica.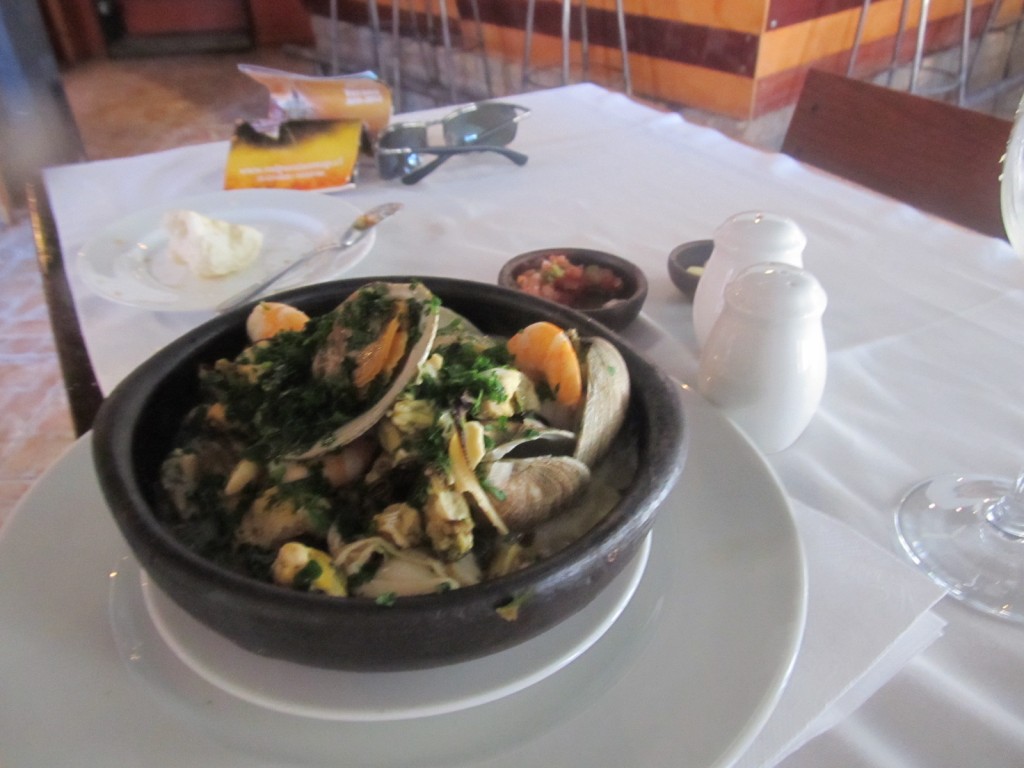 A delicious seafood stew , Parihuela, at Restaurant Caruso.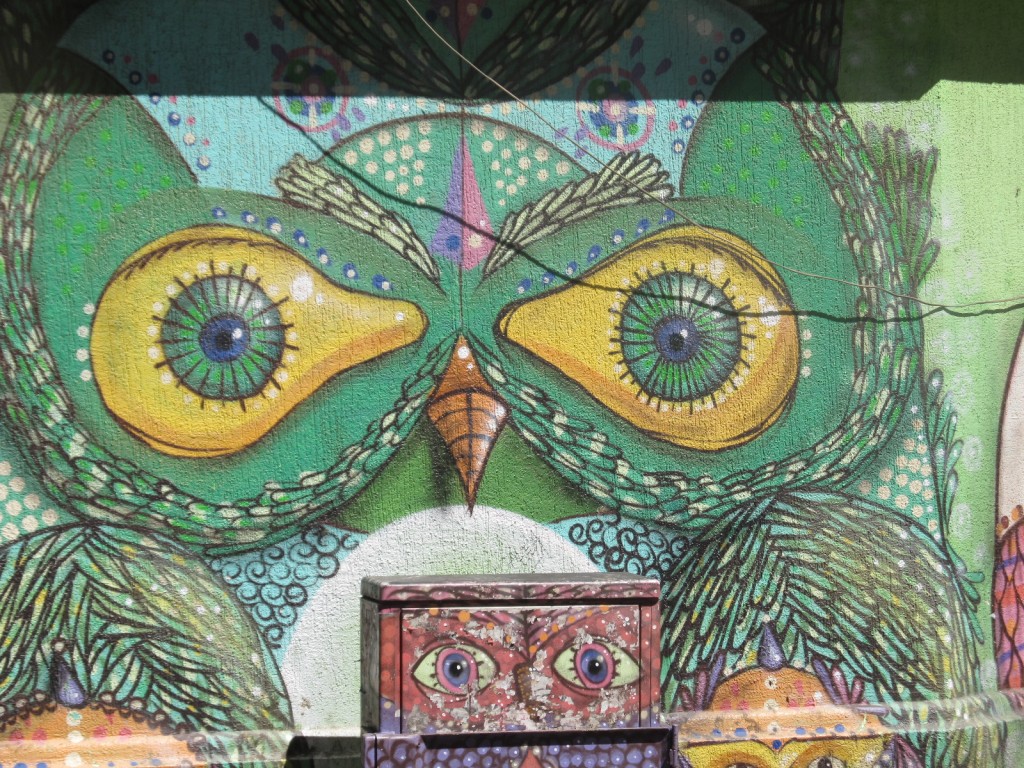 Artistic Graffiti is everywhere.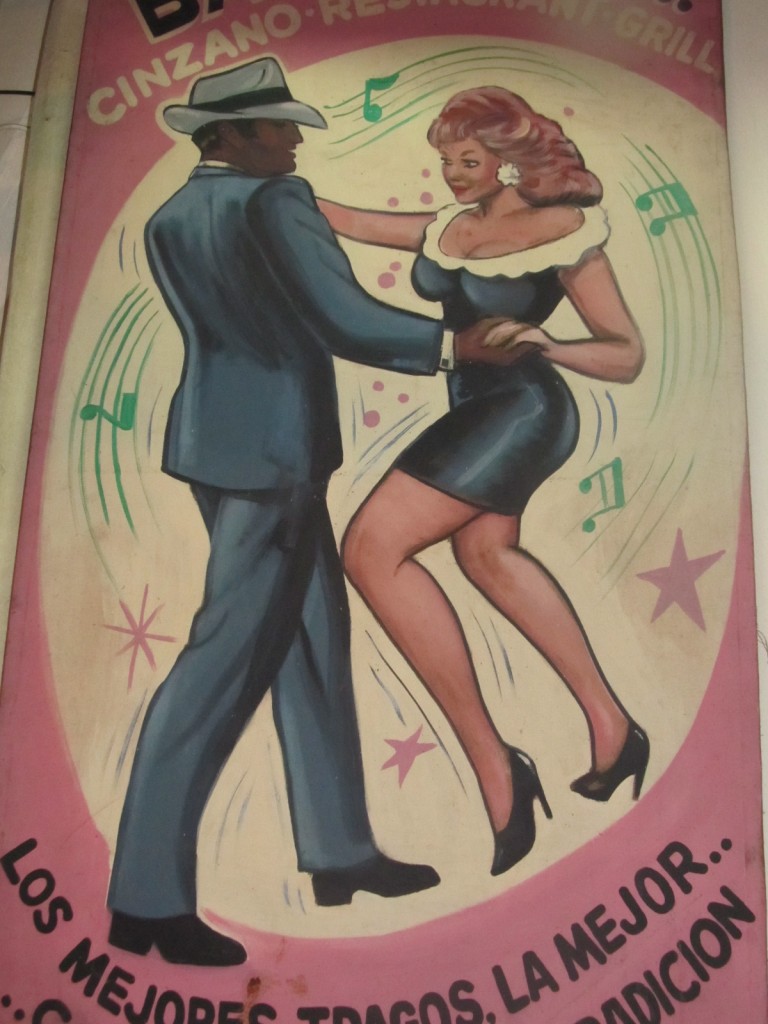 NIghtlife picks up around midnight and goes till dawn. Bar Cinzano is a throwback to the 1940's but there are many electro-dance clubs around.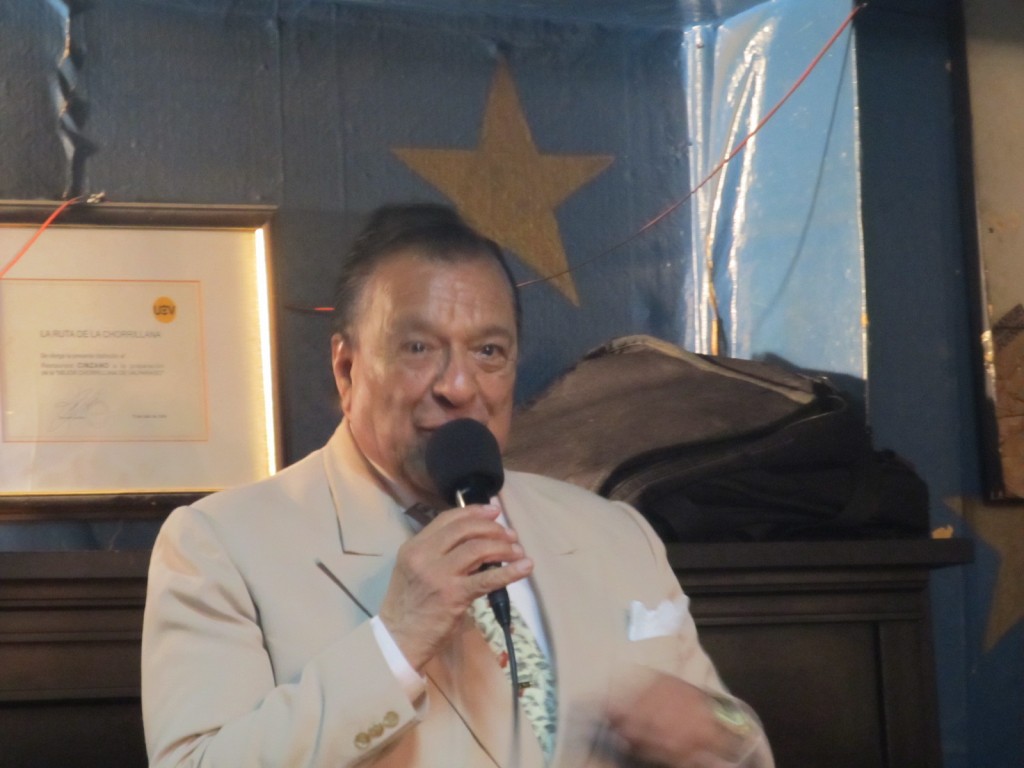 A nightclub singer at Bar Cinzano – straight out of the 1940's.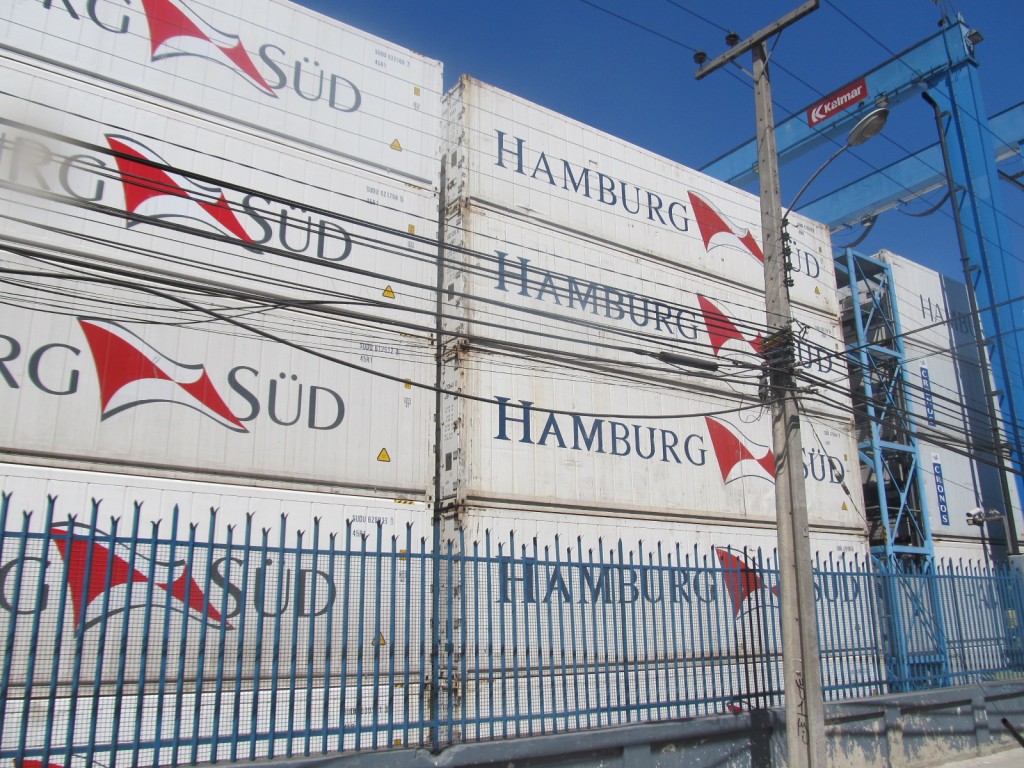 Valparaiso is the main Pacific port for the Southern Cone – to China, Australia, the US and even Europe via Panama.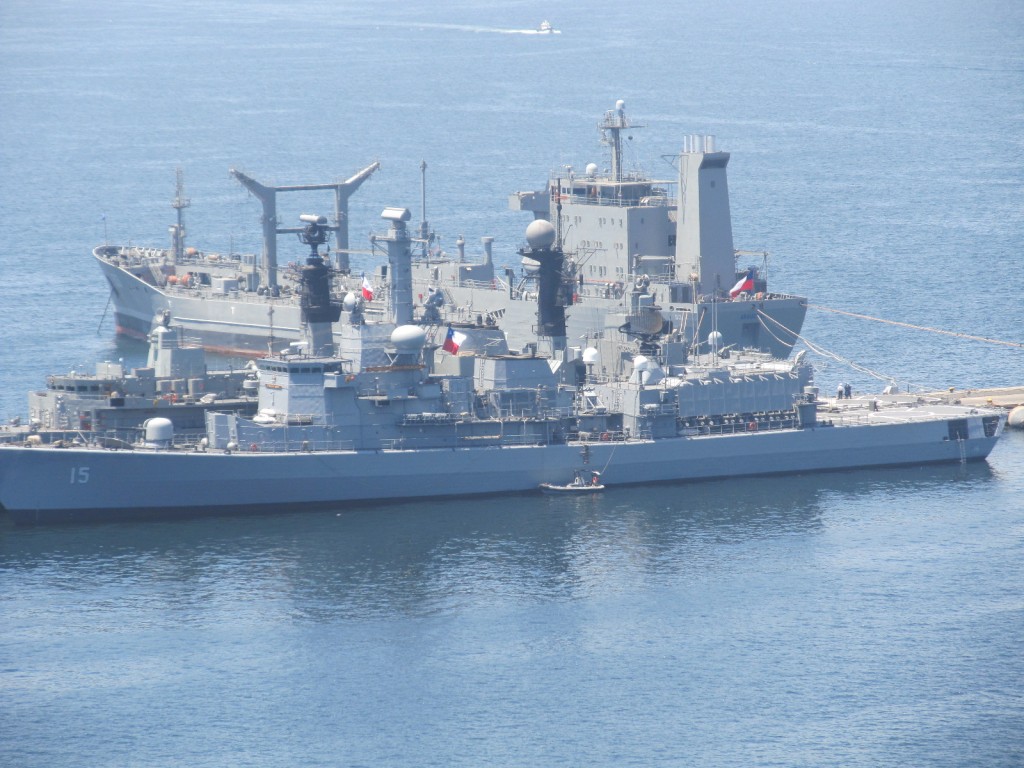 The Chilean Navy's main base of operations – extending from Peru to the Antarctic and out to the middle of the South Pacific.
FOR ADVENTURES IN ARGENTINA, CLICK HERE