Eastern Europe at the Fall of Communism – Romania
Tags:

Posted in: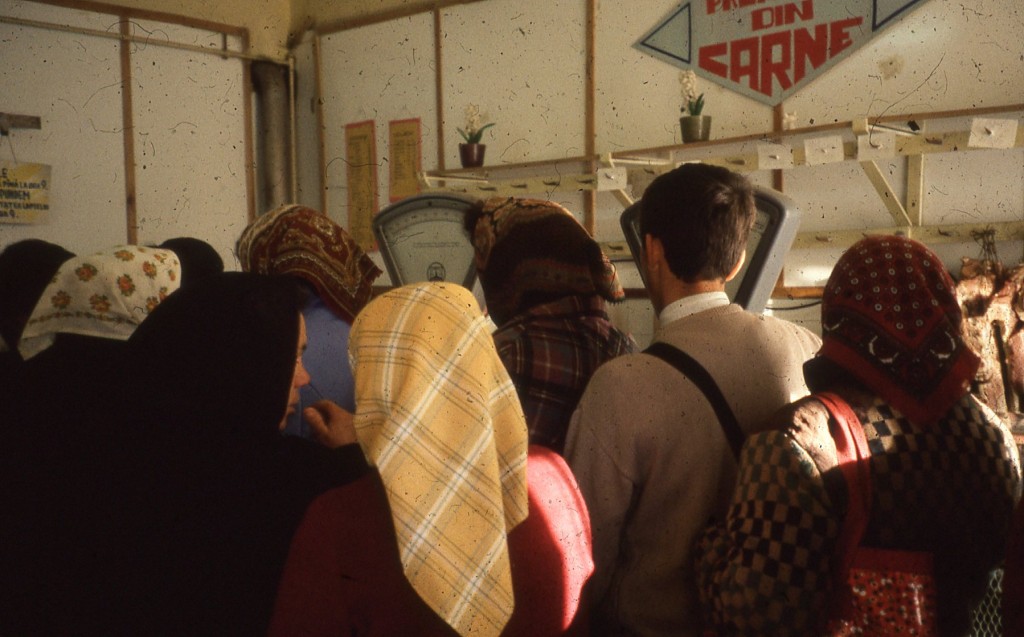 As I was getting ready to leave Debrecen, Hungary , I met a  group of backpackers checking into the hotel. When they found out I was going to Romania – from where they had just returned – they warned me to stock up on food – the markets there were almost empty – the only meager supplies reserved for citizens with ration cards. Though the evil Dictator Nicolae Ceaucescu and his vile wife Elena had been overthrown and executed 9 months before, Romania was still struggling to begin a market economy.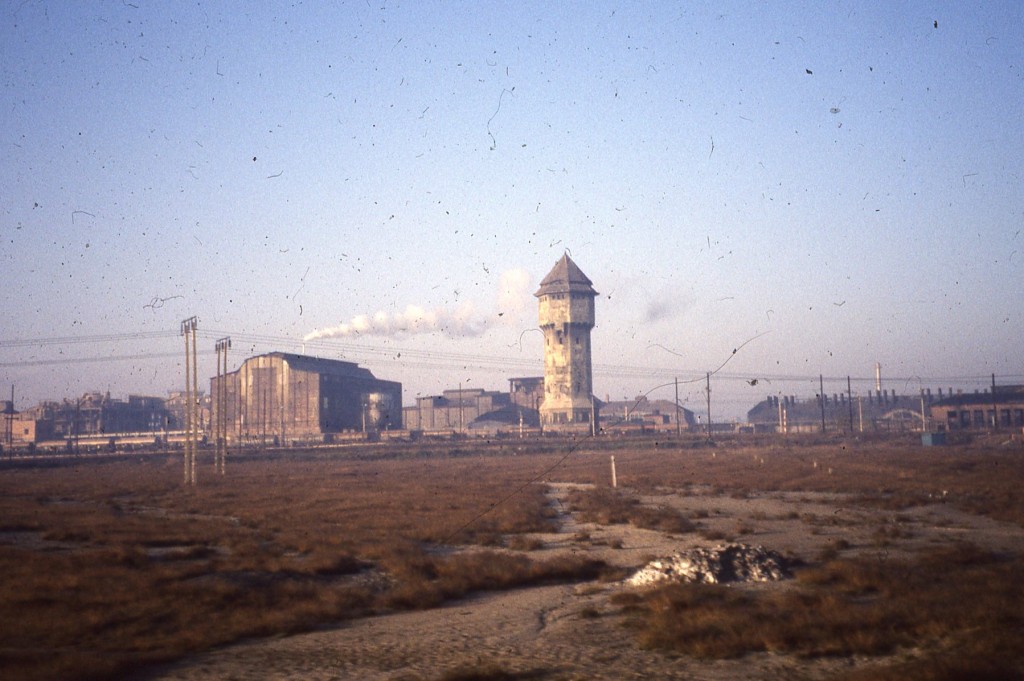 I boarded a night train from Debrecen. During the night we were awakened by the Romanian border guards who stamped a visa into my passport. Clocks were turned an hour ahead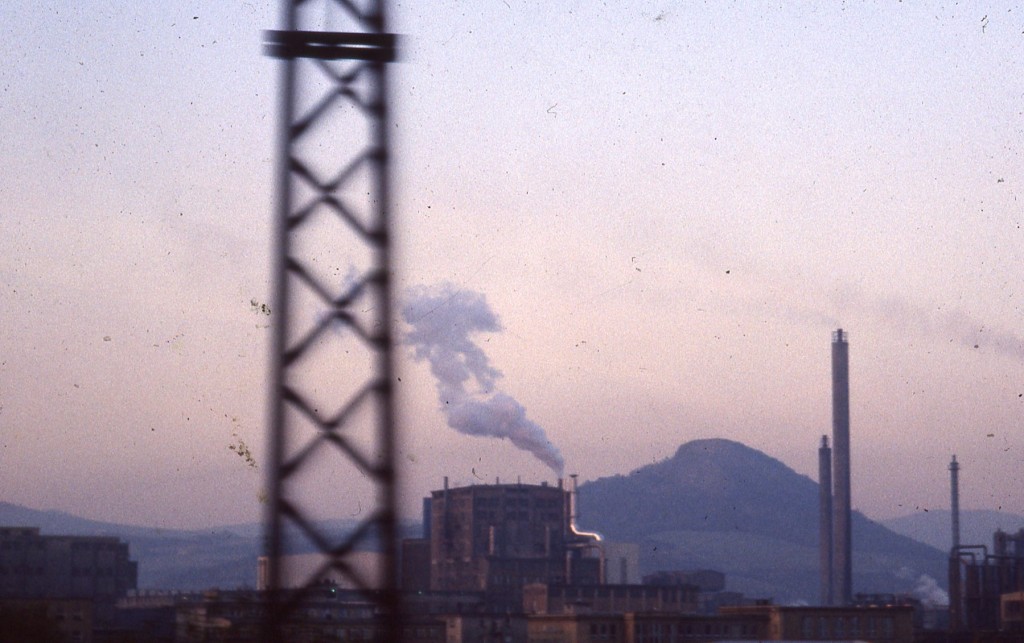 Dawn broke over an endless wasteland of factories and slag heaps of coal.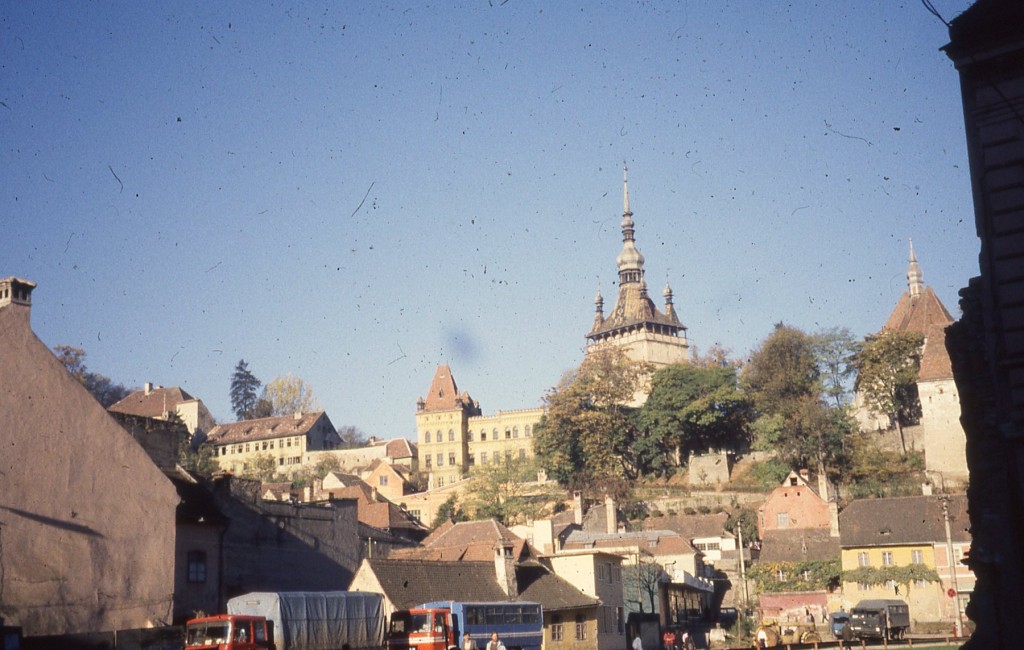 Around 8 AM the train arrived in the beautiful Medieval town of Sighisoara, Transylvania – where Count Dracula once reigned.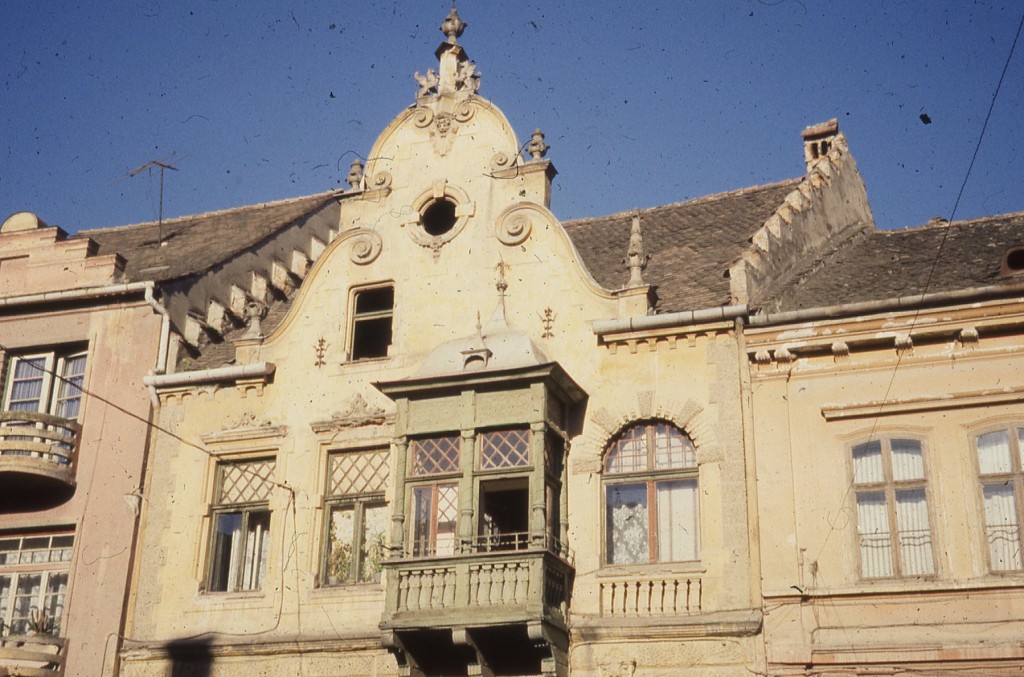 My hotel – The Steara .  After walking though the desolate,beautiful streets, reminiscent of 1910, it was a culture shock to see MTV Europe on a satellite TV in the lobby – playing DJ Jazzy Jeff's  "Parent's Just Don't Understand "  – featuring spoled American teenagers riding their parent's Cadillac through Beverly Hills.  Romanian kids certainly did not undersand – what they were complaining about.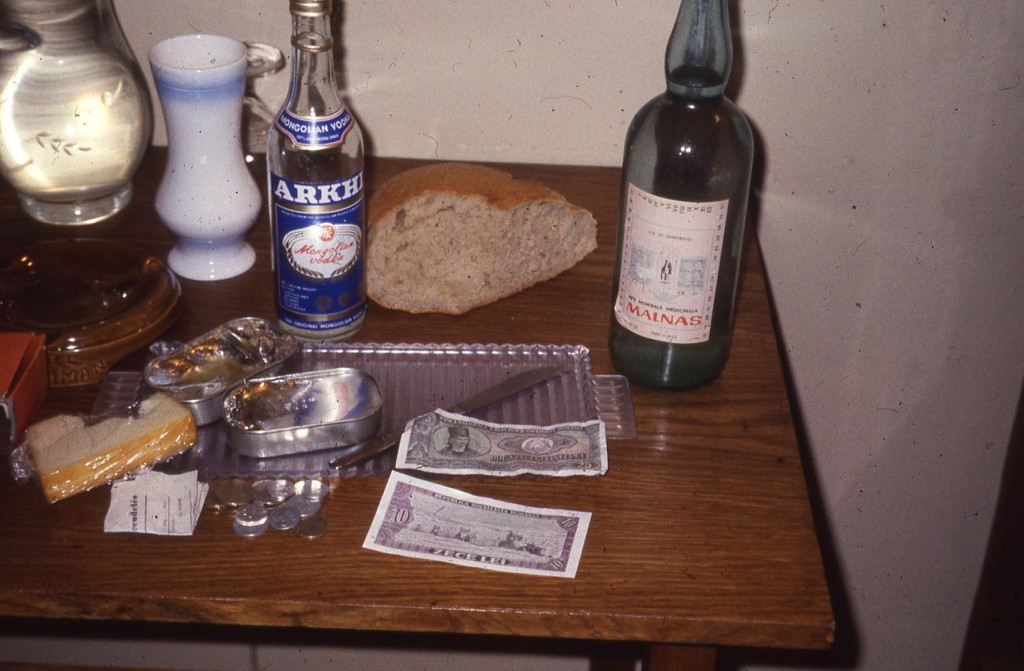 Dinner in my room that night – with food bought in from Hungary – sardines,bread,cheese,Mongolian Vodka. Currency – Romanian Lei is on the table.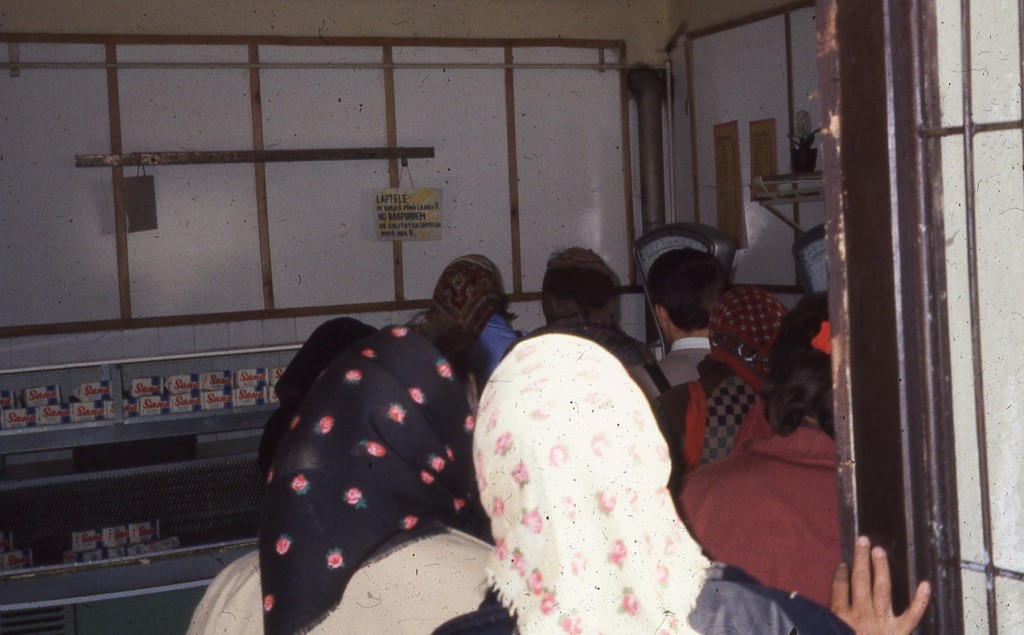 Lining up for meat.  I didn't see any, but perhaps they were expecting a delivery.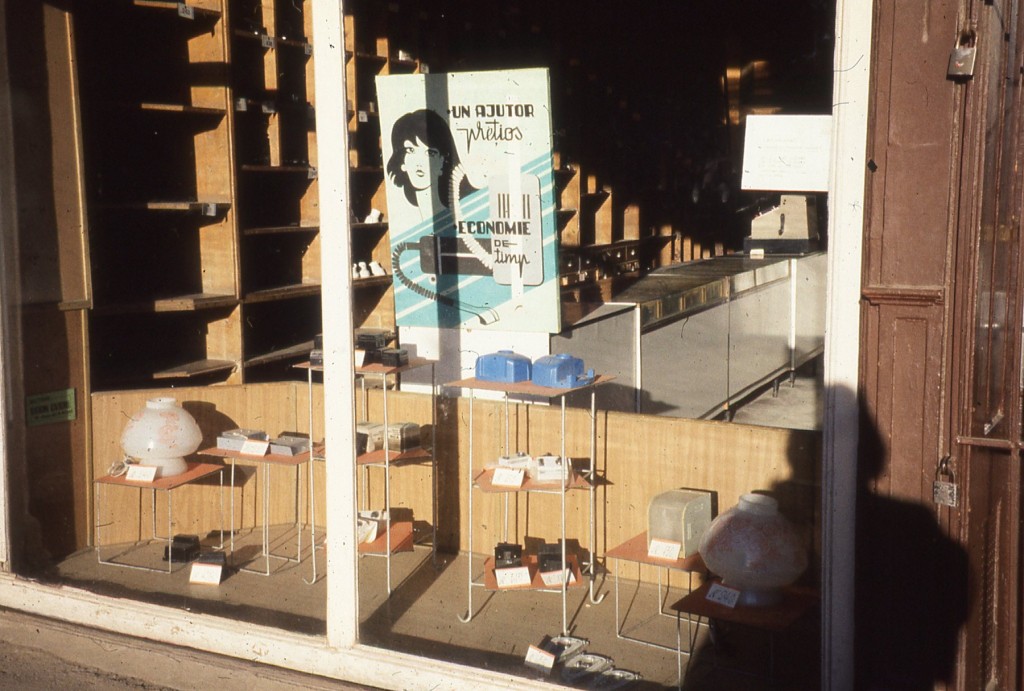 Window shopping behind the recently collapsed Iron Curtain.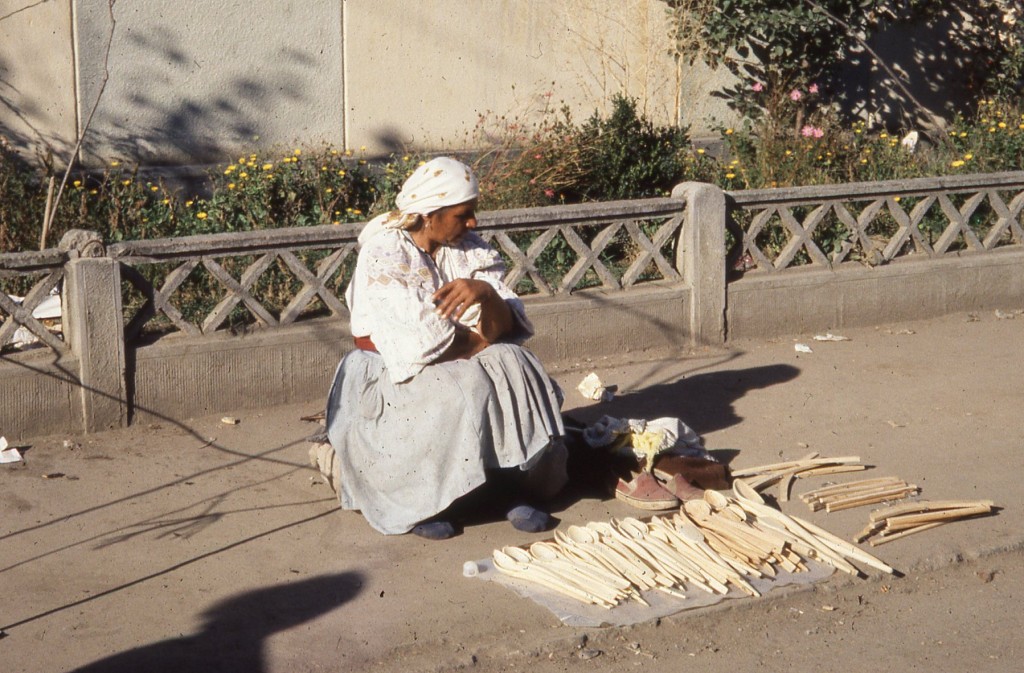 A Gypsy Woman selling wooden spoons. I was compelled to buy one after she was about to give me the Evil Eye. Most Gypsy women do not want their picture taken as it  " Steals the Soul "  and will cast a curse upon the photographer. I was reprieved.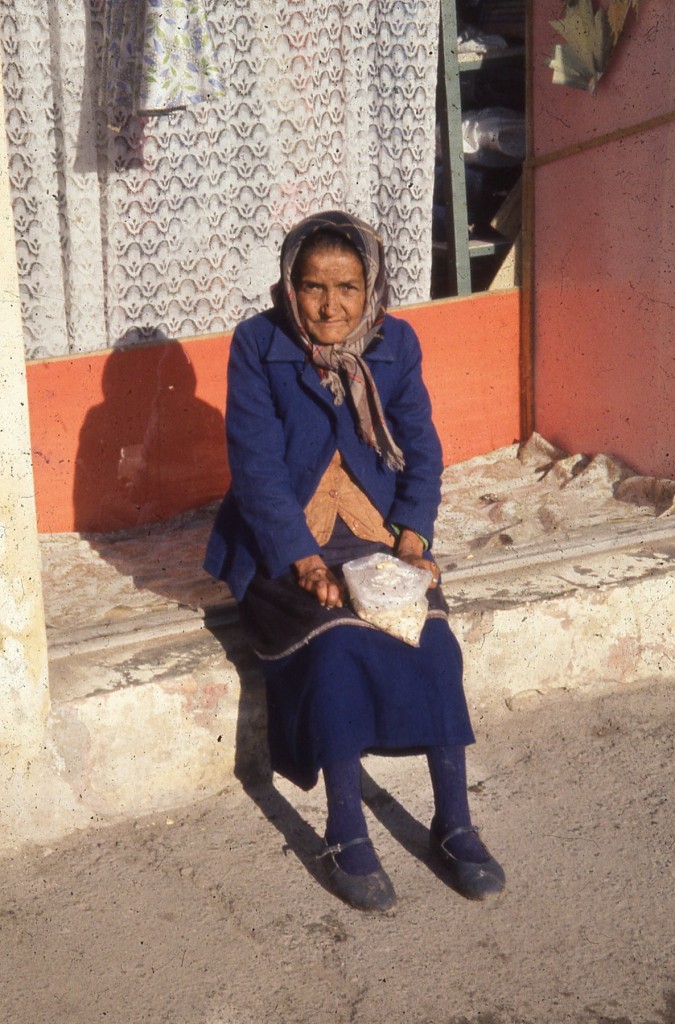 Many people were reluctant to speak to foreigners. Under  Ceaucescu's Securitate – all contact with outsiders was to be reported within 24 hours under pain of being sent to a labor camp.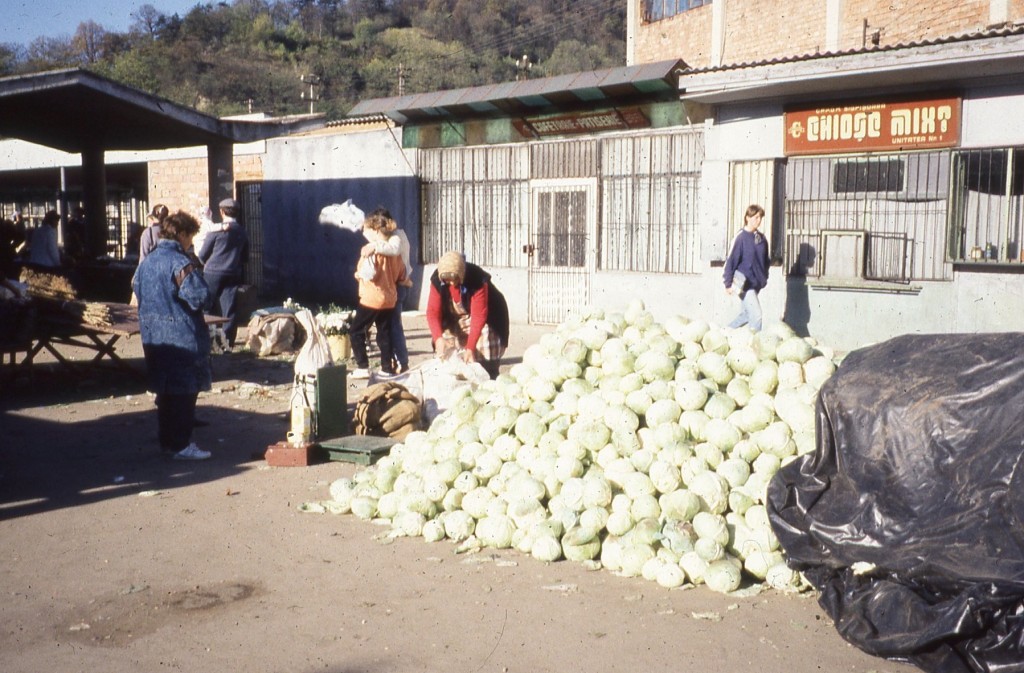 FInally , some food – fresh melons.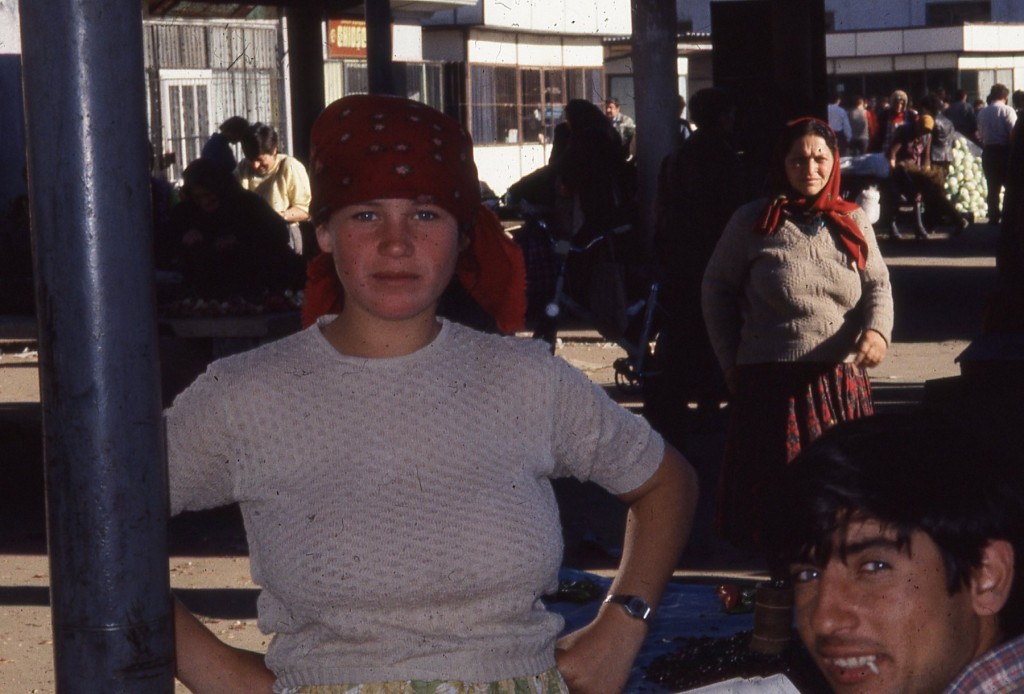 Roma in the marketplace – mostly selling off household items for cash.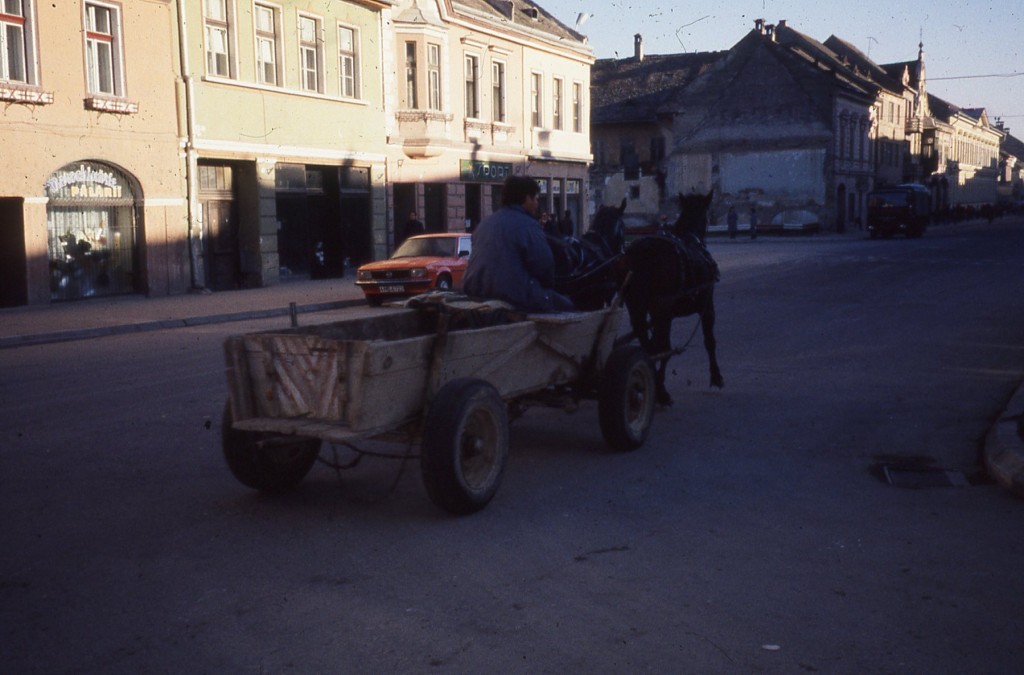 The most common form of transportation in Sighisoara. 20 years later Romania is a modern market economy, but the evils of Communism will never be forgotten. After two days in Romania, it was time to return to New York. I boarded an overnight train to Belgrade Yugoslavia , where I could not leave the station because I did not have a visa – and then on to Vienna to catch a flight Stateside.